Most people experience unexpected twists and turns in their careers and run into the occasional roadblock. To get back on track for success or chart a new course, people often enlist the help of a career coach. Career coaches can help individuals pursue their dream career, establish a support network, develop a plan for success, prepare for an interview or chart a path to a new leadership position. Students interested in learning how to become a career coach would do well to consider an advanced program, such as an online Master of Arts in Organizational Leadership, which can help build the skills needed to succeed in this vital role.
The Role of a Career Coach
Career coaches help clients pursue their career goals. For example, clients may come to a career coach for help in developing the leadership skills they need to effectively manage their teams. Others may need assistance in identifying the areas in their professional life that are inhibiting them from attaining a promotion. After identifying the areas that need work, a career coach develops the strategies and techniques that the client can implement to achieve their goal of a promotion or greater responsibility. Career coaches encourage clients to take steps that will enable them to grow in their careers, such as taking courses that are relevant to their advancement. Coaches also work to help clients improve in areas such as time management to help them deal with work-related stress.
The role of a career coach is commonly mistaken with that of a life coach. Professionals in both roles are responsible for encouraging clients to live their lives to their full potential. However, career coaches are primarily involved in bolstering an individual's career outlook. Life coaches work with clients to help them achieve the goals that are hindering their emotional life and overall well-being. Some clients hire life coaches to help them lose weight, manage their finances or establish stronger romantic connections with their partners. Life coaches help clients develop the skills to reach their personal goals, while career coaches identify and prepare professionals with the necessary skills and techniques to achieve their professional goals.
Career coaches work not only with clients who have years of experience in their chosen profession but also with those who are looking to change careers, those just starting out in their careers and those reentering the job market. They help clients define their skill sets and find career paths that will match their strengths. After identifying a prospective career for their clients, a career coach will work with them to build a resume that will catch the attention of hiring managers. Coaches often prepare clients for a job interview by going over potential interview questions and ways to conduct themselves during the interview. Some coaches will run mock job interviews to determine the areas that clients should work on, such as body language and tone of voice. Career coaches also serve their clients by holding them accountable for meeting goals related to their career objectives.
How to Become a Career Coach
The path to becoming a career coach often begins by earning an advanced degree. An advanced degree in organizational leadership or counseling, or a general business degree, can provide prospective career coaches with the education to help clients achieve their professional goals. An advanced degree provides students with the potential to develop a skill set that allows them to think critically, communicate effectively and identify a client's strengths and weaknesses objectively. Career coaches must exhibit leadership skills to coach clients who are looking to pursue a leadership role in their chosen industry.
Rider University's online Master of Arts in Organizational Leadership enables students to build the core competencies that career coaches need. The program's concentration in Life and Career Coaching teaches students counseling techniques, leadership skills and human development theories. The Life and Career Coaching concentration also strengthens students' ability to identify and test the vocational potential of clients. Students learn about the intersection between human development and organizational development.
The Salary of a Career Coach
Salaries for career coaches vary depending on the organizations they work for. Career coaches may work for universities, secondary schools or nonprofits; many are self-employed. The median annual salary for a career coach is around $43,700, according to PayScale data from January 2020. In addition to a degree in counseling, organizational leadership or business, most career coaches have work experience in a related field.
Prepare to Become a Career Coach
Career coaches provide clients with the support they need to overcome their professional hurdles by providing them with the tools to accomplish their goals. Rider University's online Master of Arts in Organizational Leadership and its concentration in Life and Career Coaching provide students with the skills they need to develop counseling techniques, understand human development theories and guide clients toward success in their professional efforts. Explore how Rider University's online Master of Arts in Organizational Leadership prepares students to pursue a professional role as a career coach.
Personal Success
Sales Success
Business Success
Leadership Success
In recent years, more people have entered the world of life coaching.
Being self-employed has lots of benefits such as being your own boss, making your own schedule, choosing your clients and setting your fee.
What is Life Coaching?
Life coaching or consulting is a career where the coach has a firm understanding of the principles of success and their application.
A life coach teaches others how they can put these principles to work for them in their career or personal life.
In addition, life coaches can help clients deal with stress and anxiety.
Imagine you are in a job you hate and are stuck in. You don't have enough money to see you through a transition to a new job.
In this scenario, a coach helps you discover the industry you will flourish in that matches your purpose in life.
Once you and the coach have found an industry you want to work in, he or she helps you choose the career path you want and help you develop a course of action to make the switch.
Who is Seeking a Life Coach?
People who seek assistance from a coach are stumbling in one or more areas of life or just want to improve.
These areas are things such as marriage, entrepreneurship, spirituality, health, and self-development.
Perhaps your social life is wanting and you want to find your soulmate.
In this situation, a life counselor might assist you in finding out what is holding you back and make a plan with you to overcome obstacles in your search for a mate.
How to Become a Life Coach
To become a coach requires training, education, and experience.
You should take a course to be able to certify and train others. There are many different types of certifications for coaching depending on your area of expertise.
Some training teaches you how to lead entire workshops for others.
Some certify you to teach others to speak in public.
Some teach you how to coach others to increase their sales.
However, many coaches start their careers late in life. Lots do so following retirement.
There are presently no laws mandating certification and hanging out a life consultant shingle can be as simple as setting up a website or calling former associates who may need some help moving forward.
Folks that get into life coaching in this manner tend to have completed successful careers.
Coaches consultants don't have patients – they have clients.
Coaches usually don't try finding the reason for problems with success. Instead, they are people who think forward and aid people planning their future.
Some qualities help an individual succeed as a life coach more than others since certification is not required to become a successful life coach.
10 Qualities of a Great Life Coach
1. Maintain a Positive Attitude
Your positive attitude needs to be inspiring to inspire your clients by your belief in them.
2. Be Passionate
Be passionate and empathetic with a desire for helping others – this trait allows you to understand your client's emotions and barriers to success.
3. Have Great Listening Skills
Listening to clients is what life coaching is all about. Understanding subtle tells and messages help in understanding your client's issues
4. Be Non-Opinionated
As a coach, your job is not to give client advice, it is to facilitate client's finding solutions to barriers to success in their career or personal life.
5. No Judgements
The world is filled with people who hold different opinions that you don't agree with. But, in their view of the world, these opinions might be accurate.
6. Cultivate Curiosity
Curiosity fosters your ability to ask questions of your clients that help them understand their own feelings and how they impact their success.
7. Be challenging
The very best coaches challenge their clients so they gain a deeper understanding of their issues. A coach challenges clients in a way that causes them to face the reality surrounding them with clarity, focus, and honesty.
8. Be Observant
Great coaches learn much by observing clients and sort out the subtlest signs of worry, uncertainty, and trepidation.
9. Communicate With Clarity
To be an excellent coach it is vital that you communicate well on many levels such as body language, vocabulary and more.
10. Stay Honest
Preserve your integrity. Your coaching relationship with clients depends on trust.
Pair these amazing qualities with The 9 Disciplines of Successful Entrepreneurs from my website below and take the correct actions steps for you to succeed and thrive.
About Brian Tracy — Brian is recognized as the top sales training and personal success authority in the world today. He has authored more than 60 books and has produced more than 500 audio and video learning programs on sales, management, business success and personal development, including worldwide bestseller The Psychology of Achievement. Brian's goal is to help you achieve your personal and business goals faster and easier than you ever imagined. You can follow him on Google+, Twitter, Facebook, Pinterest, Linkedin and Youtube.
For many, coaching is a life-changing experience that dramatically improves their outlook on work and life while improving leadership skills. Coaching helps people tap into their potential, unlocking sources of creativity and productivity. As a professional coach, you will have an opportunity to create positive change and achieve extraordinary results with your clients.
"Being a coach is so rewarding and so critical with all that's going on in the world."
"We're here to give the client tools that they can use in the post-coaching relationship so that they can grow and move closer toward their goals."
"The ICF Framework provides a baseline structure for any coach to begin their journey irrespective of their chosen domain."
"Coaching is about relationships. It's more than a conversation. The relationship between a coach and a coachee is really a partnership where we are co-creating possibilities — different kinds of solutions and outcomes that perhaps the coachee wouldn't necessarily come up with on their own."
This site is a roadmap for you on your journey. Each section covers an important part of the process of becoming a qualified professional coach , and developing the skills and competencies to transform the lives of your clients.
Get Informed
Before you embark on your journey to become a coach, understand the research and key education points for this industry.
Get Coach Training
Building upon your skillset is an integral part of your coaching journey.
Join ICF
Join the world's largest organization of professionally trained coaches.
Earn a Credential
Achieving an International Coaching Federation (ICF) Credential is a necessity in a growing industry.
Get Involved
There's so much more to ICF. We're passionate about making sure our coaches and the institutions that train them are well equipped to do their jobs. But beyond that, we support, encourage and invest in the larger coaching industry.
Sign up to get our guide, Top Questions and Answers about Becoming a Coach. You'll also receive updates to help you on your coaching journey.
What is coaching?
The International Coaching Federation (ICF) defines coaching as partnering with clients in a thought-provoking and creative process that inspires them to maximize their personal and professional potential. The results can be life changing. Clients often say they've created a new outlook on life – finding inspiration, courage, confidence, and answers to long-burning questions within themselves.
What is ICF?
ICF is the world's largest and most recognized organization of professionally trained coaches. Representing executive coaches, life coaches, leadership coaches, relationship coaches, career coaches and more, ICF's mission is to advance coaching so that it becomes an integral part of a thriving society.
Do you want to become a career coach, but don't know what it really takes? We have helped thousands of people make meaningful changes that bring career happiness, and we can help you do the same!
If you find that you just can't stop helping other people in the areas you enjoy and have learned about or have some experience in, then it's probably a great sign that you should be coaching or consulting in one form or another.
I've found that once you've done coaching and learned how to build and scale a business, it sets you up for so many ways to pivot from there.
I think of it as the best win-win-win way that I know of to start other businesses because it's essentially "paid research" where you are legitimately helping someone solve their problem while they're ecstatic to pay you AND you get to learn all about exactly what they need most from you to help them. Plus, when you do a really good job they are only all too happy to recommend you to others (think, testimonials! Yea!).
What It's Really Like to Become a Career Coach
by Scott Anthony Barlow | Happen To Your Career
Here's an example of just a few spinoff-businesses from people who I've helped get started with coaching:
Paid Speaking (once you've built authority on a topic area, people want to know more)
Created Training Classes and Group
Coaching Programs
Live Events and Experiential Events
Online Education and Courses
Consulting for corporations (for expertise in their market)
Licensing for corporations or individuals
Published books and other published works
The possibilities are truly endless
Wherever you're starting in this journey, I'd like to show you 3 things that we show our paid clients and students who are starting and growing coaching businesses.
You'll find all of these in this guide: " How to Become A Career Coach: The Ultimate Guide to Creating Flexibility by Launching a Coaching Business. "
Think becoming a career coach could be the path for you?
Our Professional Career Coaching Training and Certification program could be the perfect fit to help you learn everything you need to start and grow a successful Career Coaching business.
Let us help you discover your own personal path to become a career coach now.
The next step is to schedule a conversation with our Director of Student Success.
Where would you like to begin?
ACCREDITATIONS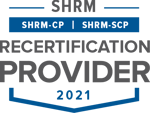 CONNECT WITH YOUR IDEAL CLIENT, FASTER
Become a go-to coach by being known for your expertise in an area of specialization. If you're looking to stand out from the coaching crowd, specializing increases your effectiveness and attracts people who want to work with you.
Choose a Specialty to learn more:
Life Coach
Executive Coach
Business Coach
Life Coach
As a Certified Life Coach, you'll help your clients gain clarity and focus about their lives, expand their creativity, and discover solutions to life's challenges. Your tuition also includes access to iPEC's massive library of resources, helping you refine your executive coaching expertise.
Executive Coach
Certified Executive Coaches go beyond generic coaching strategies, helping their clients gain an outside perspective, address personal and professional challenges, and build a more fulfilling, well-rounded life. Your tuition also includes access to iPEC's massive library of resources, helping you refine your executive coaching expertise.
Business Coach
Whether they're helping clients improve day-to-day operations or develop a strategy for overcoming obstacles Certified Business Coaches help entrepreneurs build stronger, more profitable businesses. Your tuition also includes access to iPEC's massive library of resources, helping you refine your executive coaching expertise.
Not interested in one of the specialities listed here? You're still in luck! Browse through our other 7 areas of specialization below:
You know you want to be a coach. Now discover how to choose the coach training program that fits you best.
ESTABLISH A COACHING CAREER THAT MATCHES YOUR PURPOSE
Do you seek the freedom and flexibility to design your life as a full-time coach? Get the coaching skills, training, and business development essential to bring your vision to life.
DEVELOP COACHING MASTERY FOR PROFESSIONAL GROWTH
Ready to step into the next level of professional leadership? Learn how to create a truly transformational workplace & effect extraordinary organizational change with the power of coaching.
Hear from Our Certified Coach Graduates
"Energy attracts like energy."
– Michael Timmes, iPEC Graduate
Hear from Our Certified Coach Graduates
"I don't just DO coaching. I AM this positive energy."
– Natasha Lindor, iPEC Graduate
Hear from Our Certified Coach Graduates
"I'm not meant to keep this to myself."
– Denise Clelan, iPEC Graduate
Hear from Our Certified Coach Graduates
"The biggest change is that I no longer see the world from a default position."
– Bridgette Simmonds, iPEC Graduate
Apply Coaching Methods Centered on Long-Term Success
Before investing in your future as a coach, you want to feel confident that you're choosing a program with the best foundation for success. A program that moves beyond traditional (and even transformational) approaches to create sustainable outcomes for your clients.
iPEC's Core Energy Coaching™ methodology focuses on the root (or "core") of a challenge and shifts the underlying energy that feeds our thoughts, emotions, words, actions and, ultimately, life experience.
iPEC's Energy Leadership™ approach provides a cutting-edge framework and research-backed metrics so you can partner with and inspire others to achieve extraordinary results in whatever they do.
iPEC's COR.E Dynamics ™ leverages the 6 COR.E Influencers and 10 COR.E Disciplines of High Performance so you can masterfully produce faster results at a deeper level to optimize the client experience.
This radically effective and compassionate process has created powerful, sustainable results for tens of thousands of people in all walks of life.
ICF & BCC Accredited* Online PERFORMANCE COACH CERTIFICATION Program & MORE!
*Performance Coach University is double accredited by both ICF & BCC organizations which is the GOLD standard in coaching. PCU certified coaches are experts at helping individuals and organizations increase their performance both personally and professionally. Join our 12 week online coach certification program and become a world-class performance coach.
LEARN Coaching Tools TO Overcome Obstacles
Our accredited online coach certification has a strong focus on training coaches and leaders to overcome barriers that prevent their coaching clients and team from reaching their peak performance.
Get Unstuck & Improve Performance
As a life coach, you must be an effective change agent. But do you know how to truly help your clients excel in their personal and professional performance? Learn about the growing demand of performance coaches and become a certified performance coach.
Coaching Tools & Business Tools in One
Becoming a certified coach will be your greatest career move yet. Build a local or global business based on performance coaching. Add a niche to your certified coaching practice, attract more coaching clients, and improve your bottom line.
Advanced Certified Coaching Tools
Our online coach certification classes build an understanding of performance coaching and the use of specific coaching tools to increase human performance. Ready to level up how you can make an impact in peoples' lives? Apply today to become a certified coach.
HOW IS PCU DIFFERENT? TAKE A TOUR OF OUR COACH CERTIFICATION PROGRAM TO SEE
PERFORMANCE COACH TRAINING CERTIFICATION
A 12 Week Comprehensive Training Program Focused on Performance, Accountability, and Results.
If you want to pursue a meaningful career helping others, you're in the right place. Performance Coach University offers a comprehensive 12- week intensive online coach certification which teaches a variety of performance focused coaching strategies and coaching tools to help others achieve their goals in a fast and effective manner. Each coaching tool and concept is designed to provide you with the utmost confidence in delivery and impact with your client. Through a deeper understanding of what drives people to change and how to help them take immediate action, PCU certified coaches deliver an invaluable service to their clients by creating lasting change and increasing performance. To learn more about our upcoming classes and become a certified coach with Performance Coach University, head on over the to "apply" page.
SOLID STRATEGY
Proven coaching tools & action based systems to help your clients achieve lasting success
COACH CERTIFICATION
12 week coach certification focused on performance coaching with proven coach tools and strategies
REAL RESULTS
Leave an impact on the world, make more money and have more freedom doing what you love as a certified coach
SERIOUS SUPPORT
Live office hours, accountability partners, on-going support for ever-lasting improvement in your coaching practice.
Become a GetFive Certified Career Coach and enjoy exclusive benefits that will supercharge your practice.
You need a very serious résumé and an intensive training course to join the elite of career coaching, but when you do, the benefits, both for those you coach and for yourself, are unmatched.
GetFive's career coach training & certification program is the only one that equips coaches with the method and the digital tools they need to support the modern transition. Our time-tested, research-based method, known as the 5-Step Method, is recognized as the industry's best. And, you'll find coaching with the support of our award-winning online platform is transformative.
Our Certified Coaches come from diverse professional backgrounds, and many have held senior management positions in Fortune 500 companies. As we expand our coaching footprint, we are also expanding the certification program to include candidates throughout North America and beyond.
Course Overview
A professional, comprehensive, intensive 8-week strategic course
GetFive provides Certified Career Coaches with a powerful balance of independence, training, collaboration, and community, plus access to active client referral streams. Certified Career Coaches apply a unified approach to each coaching engagement, ensuring each client receives the same standard of quality, commitment, and personal attention. Regardless of your past coaching experience, you will find the 5-Step Method to be a game changer.
OUR CERTIFICATION PROGRAM (24 CCE Credit Hours)

The GetFive certification program is a highly professional, deeply comprehensive and intensive eight-week strategic course, designed to teach the industry's top career coaching methodology, how to apply it effectively, and ultimately drive the best outcome for clients. You will acquire tools, best practices, leading-edge techniques, and you will learn proven strategies to help clients implement a successful career transition.
The program is approved by the International Coach Federation (ICF) for 24 CCE Credit Hours (15.75 CC/ 8.41 RD)
ABOUT GETFIVE AND OUR COACHES
GetFive is a leading provider of scalable solutions in Modern Outplacement (Moving On) and Career Management (Moving Up). We have helped hundreds of thousands of people in transition develop and implement a successful career search, utilizing our propriety research-based 5-Step Method, innovative digital tools and unrivaled, personalized coaching programs. Our Modern Outplacement solution has won several awards recently for innovation, including the American Business Awards 2019 Best New Product in Consumer Services.
GetFive uniquely provides Certified Coaches the right balance of independence, training, collaboration and community, plus access to client referral streams. All of our Certified Coaches apply a unified approach to each coaching engagement, ensuring each client receives the same standard of excellence and personal attention. Regardless of past coaching experience, our Certified Coaches find the 5-Step Method to be a game changer.
By Angie Nelson
Last Updated February 16, 2021 . Disclosure: We may receive compensation if you sign up for or purchase products linked below. Details on offers may change, and you should confirm them with the company prior to taking action.
Want to help others find a job? Learn how to use your business or human resources background to become a career coach in this interview with Mary Beth Barrett-Newman, President of 2nd Career Consulting.
What was your motivation to become a career consultant?
I spent 30 years in the financial services industry, with my last position as a partner and Chief Sales Officer of a boutique consulting firm which we sold to a major insurance company in fall, 2008. With the economy starting its decline, I wanted to find a position that allowed me to do the things I loved, was good at and felt passionate about. After "exploring" for a number of months, being a career consultant embodied my passion for helping people along with expertise gained during my career of coaching, training and mentoring.
What background or education is required to get started in this field?
Career consultants tend to have a variety of backgrounds. While many come from some area of human resources, others come from other disciplines, but have extensive backgrounds in hiring, recruiting, interviewing, training, etc. Many have certifications as a career coach, through various coaching institutes as well as certifications in assessment tools they use such as Myers-Briggs, Strong, Kolbe, DISC, etc.
Where did you find your first clients?
Networking. My very first client was my yoga instructor. She has just finished her BA and was looking to get into the development field. We bartered coaching sessions for yoga lessons. She in turn referred me to my first paying client. I joined the local Chamber, researched local networking groups and asked every entrepreneur I knew about the networking groups they belonged to. In addition, I developed an elevator pitch I could use socially (as well as professionally) and made sure I ALWAYS carried business cards. By doing this, interactions at social events such as weddings, block parties and dinners with friends have led to new clients.
How much can a career coach expect to earn? When and how are payments collected?
The range that career consultants can earn varies widely based upon the types of clientele (6-7 figure C-suite vs. Stay-at-Home moms returning to work). Many charge by the hour with rates from $100-$300/hour and/or have packages (typically costing $500-$2500) that include a certain number of sessions and deliverables, such as resume, cover letter, LinkedIn profile, etc.
Personally I bill hourly for my time and invoice clients at the end of each month. I accept checks and electronic payments such as Chase QuickPay. Some consultants may require payment in advance or expect payment at the time of meetings and will take other forms of payment such as credit cards and PayPal.
What tips do you have for those hoping to get started in the industry?
For anyone desiring to get into the industry, I'd suggest they do a fair amount of research by talking to others in the industry, put together a business plan, do market research – will people pay for this service, and decide whether they would be best creating their own business or joining an existing business. Also find a market niche that will help differentiate you from others who are generalists. My initial niche was Stay-at-Home-Moms returning to the workforce. As a result of this niche, I was quoted in the local press numerous times and able to speak at various events focused on this group. While this is a group I still focus on, my business has expanded from the referrals I received.
Any must-have business tools you recommend?
Beyond making sure you have a strong LinkedIn profile and a website, there aren't any specific tools I'd recommend. Certainly being competent in Microsoft Office – Word, Excel, Outlook and PowerPoint will be important. On top of having a profile, being a strong LinkedIn user and knowledgeable of social media such as Twitter will also be beneficial.