PeopleImages / Getty Images
It's always difficult to know what to say when someone loses a sister, but you still need to offer condolences. A few simple words can provide a lot of comfort to her siblings.
As soon as you hear about the death, start thinking about what to say, but don't let much time pass before you express your sympathy. Call or send a message as soon as possible, but be brief.
Be intentional, show sympathy, and offer a listening ear. Sometimes it's best to say a few words and then stop talking to listen to the survivor.
Remember that this is a very emotional time for the family members. So don't expect to "cheer them up." Nothing you say or do will remove the heartache from their loss. Instead, focus more on providing comfort and showing kindness.
Offer Comfort
Instead of trying to come up with the perfect words, express your sympathy with a simple, "I'm so sorry for your loss." Then be quiet and truly listen to your friend.
She's probably dealing with quite a few conflicting emotions that may range from sadness to anger and perhaps even some guilt. This is a normal part of the grieving process.
Show Kindness
Even if you've sent a sympathy note, call to express your condolences. If you are close friends with the survivor, visit and bring food.
Offer to do something helpful. If the person is involved with making funeral arrangements, offer to babysit, help with a chore, or do something to take some of the pressure off.
What to Write in a Sympathy Card
After a friend loses a sister, there will be a void in her life that no one else can fill. Avoid the temptation to say it will get better over time. That won't provide any comfort at a time when she's hurting the most.
Here are some examples of what to write in a sympathy card:
I'm so sorry for your loss. If you need to talk, I'm a good listener.
Even though I never met your sister, I felt as though I knew her through all the wonderful things you told me. I am so sorry to hear what happened.
You and your family are in my thoughts and prayers during this time.
I'm heartbroken about the loss of your sister. She was so sweet, and I know she loved you very much.
Your sister always had such a soft heart for those less fortunate. She will definitely be missed.
I know this is a difficult time for you. If you feel like talking, please give me a call.
If you need any help with babysitting or running errands, please let me know. I'll be glad to help in any way I can.
What Not to Say or Do
When someone loses a sister, avoid the temptation to give a pat comment. Here are some things you should never say:
She's in a better place.
Try to smile. [Sister's name] wouldn't want you to cry.
You might be sad now, but time heals. You'll eventually get over it.
Let this be a lesson. If she'd taken better care of herself, she'd still be alive.
You shouldn't say anything negative about the person's sister, no matter how you feel. It doesn't help the survivors to hear bad things about the person they just lost.
Don't try to force your friend to have fun or get back to her normal self any time soon. No matter how down she is, it's up to her to decide when she's ready to laugh and joke with her pals.
At the Funeral
Speak to each family member and offer your condolences, but don't spend too much time talking. This is the time to show up to the funeral, show that you care, and give the family some space if they need it.
However, if you're good friends with one of the surviving family members, she may want to talk to you a little bit longer. Be there for her but don't put pressure on yourself to say the perfect words.
If you're not sure what to say, don't say anything. It's often best to listen or simply give her a hug to show that you care.
After the Funeral
After the funeral, give your friend a few days to grieve with her family. Then call and ask if she'd like to talk. Listen to her and accept her answer. If she's not ready to chat, don't take it personally.
In a couple of weeks, send her a card to let her know you're thinking of her. Once again, offer your help and willingness to listen. So many people are swarmed with condolences immediately after the death, but it often stops shortly after the funeral.
Things to Remember
A person who loses a sister will probably feel intense sorrow. After all, many people consider their sisters to be their best friend, and turn to their sisters first when they have good news or bad news. She may have been the person your friend went to first for advice, and it will take quite a bit of time to come to grips with her death.
Regardless of what you say or what you do, you can't "fix" the loss. The survivors will feel pain and heartache, no matter what words you use. Whether you're writing a sympathy note or talking to family members, keep your message short but heartfelt. The kindest thing you can do is show that you're thinking of them and that you care.

Grieving the Death of a Sibling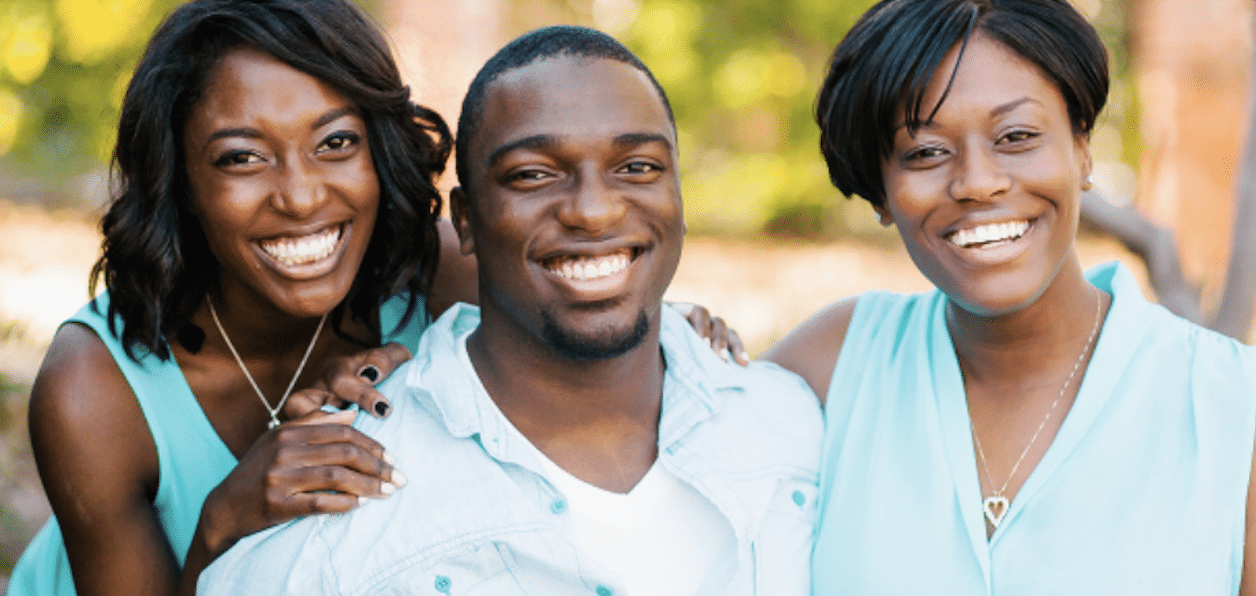 Other Useful Links
One of the great losses in life is the death of a brother or sister, and many of us will face the loss of a sibling more than once. Yet this is one of the most neglected types of grief, especially in adulthood. (For more information on how grief of all kinds affects children, please read how children are affected by sibling loss in this section.) Following a death, the focus of support is usually on the surviving spouse and children, or on the parents who have lost their child, rather than on the siblings. A sibling often has less input into the funeral, memorial service or other arrangements. Sentiments and condolences offered to them often lead with questions about how the deceased's "immediate" family or parents are faring. It should be remembered that this is a significant loss for a sibling, and they are dealing with their own deep grief or mourning.
As mentioned in the main Understanding Grief section, your grief will be individual and unique. How you grieve and for how long will be different than for anyone else, and you need to allow yourself to grieve in your own way.
Why sibling loss is unique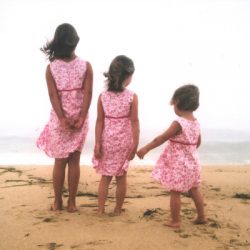 The loss of a sibling in adulthood can have many meanings. It is the loss of a brother or sister who shared a unique co-history with you. This person was an integral part of your formative past, for better or worse. Your brother or sister shared common memories, along with critical childhood experiences and family history. When death takes your brother or sister, it also takes away one of your connections to the past. That brother or sister knew you in a very special way, unlike those who know you now as an adult. Consequently, a constant is gone. This can make you feel insecure, for although you may or may not have had frequent contact with your sibling, at least you knew another member of your family was there.Your sibling holds a symbolic place in your life even if your brother or sister did not have an impact on your current day-to-day activities. This brother or sister's death can make you feel older and indicate that your family is dwindling. Because you likely have the same genetic background, the death of a sibling may increase concerns about your own mortality. And in some cases, the death of a sibling may suddenly make you an only or the eldest child — creating a profound shift in the role you may have held for all or most of your life. This new role, when combined with your natural grief, can make it difficult to wade through the many complicated emotions that arise when a sibling dies.Some adults who have lost an adult sibling experience a change in their relationship with their parents. Since siblings often feel their grief isn't fully acknowledged and their parents are focused on overcoming their loss, they can feel abandoned by their parents. At a time when they need them the most, their parents are disabled by their own grief. It's critical that surviving siblings get the support they need from others in their family or community. This will help meet not only the surviving sibling's needs, but also temper any feelings of resentment or abandonment.
Why sibling grief can be complicated
Mourning after the loss of a sibling can be complicated for several reasons. The ambivalence that is normally present in a sibling relationship may give rise to guilt, and guilt is known to complicate mourning. You may have had a close relationship with your sibling or a distant one — either extreme and everything in between can affect your guilt or feelings of abandonment after your brother or sister's death. You may experience guilt, sadness and regret if the relationship was never what you ideally would have wanted it to be. Perhaps you had not spent as much time together since you became adults with your own careers and families. Your survival itself can be another source of guilt, especially if you recall the times when you wished your sibling would disappear. These are all normal reactions to sibling loss, and you shouldn't judge yourself if these feelings arise in you.Another factor that complicates sibling grief is the need to support your parents in their grief. This can draw on your energy and emotional reserves, making it harder to care for yourself. You may question if you have the "right" to mourn as deeply as they do, or as a surviving spouse or children do. Know that you do have the right and the need to mourn, and deserve the same support and care as others affected by your sibling's death.
There are some valuable ideas for coping with grief found within this site, as well as recommended readings in the column on the right. There are also online and local groups for those who have lost a sibling — being part of a community of people who have suffered a similar loss may be helpful.
How children are affected by sibling loss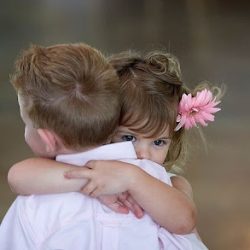 The death of a brother or sister at any age profoundly changes the lives of surviving siblings. But children who lose a sibling often face long-term challenges that differ from those for adults who lose a sibling. Research shows that the death of a sibling adversely affects surviving children's health, behavior, schoolwork, self-esteem and development.Surviving siblings may be troubled throughout life by a vulnerability to loss and painful upsurges of grief around the date that the sibling died. They may develop distorted beliefs about hospitals, doctors and illness. Many bereaved siblings describe feeling sad, lonely and different from their peers.The impact of loss may be felt most by the brother or sister who shared the greatest amount of "life space" with the one who died. Siblings who shared a room or who played or spent their spare time together are likely to be those most profoundly affected.Just like adults, many children who lose a sibling can experience strong feelings of guilt. When a brother or sister dies, they remember all the fights and name-calling, seeing themselves in their memory as the bad child and the dead sibling as the good one. This can result in feeling that they are not good enough.
A child's experience of losing a sibling depends partly on their understanding of death, which is associated with age and developmental level. For more information about children and grief, you can learn more in the children and grief section.
Other topics that may be useful to you as you include the Mourner's Bill of Rights , as well as the recommended readings to the right and the related links to the left.
I was going to say something like "Hopefully he is at peace now, I can't imagine your loss but the best way someone described it to me is that a depressed person thinks that their death will be a relief to loved ones, they didn't do it out of selfishness it was only to soothe their pain." I think that beats the "I wonder what kind of lies Satan was telling him?" Facebook posts of others. How is that supposed to make someone feel better? "Don't worry, it was just Satan."
| | | |
| --- | --- | --- |
| by Anonymous | reply 19 | April 11, 2014 11:09 PM 24) span= moment(time).calendar() else span= moment(time).fromNow() –> |
Better to just simply say you are sorry for their loss. My brother committed suicide, and it would not have been comforting to me to hear what you wrote. I know you mean well, but you shouldn't try to analyze the situation. Just let them have their sadness.
| | | |
| --- | --- | --- |
| by Anonymous | reply 1 | September 24, 2010 8:04 PM 24) span= moment(time).calendar() else span= moment(time).fromNow() –> |
"I was sorry to hear of your brother's passing. I wish the best for you and your family during this difficult period. If I can be of any help–big or small–please let me know."
| | | |
| --- | --- | --- |
| by Anonymous | reply 2 | September 24, 2010 8:05 PM 24) span= moment(time).calendar() else span= moment(time).fromNow() –> |
precisely, you can sympathize without trying to sound like you're reading his thoughts.
| | | |
| --- | --- | --- |
| by Anonymous | reply 3 | September 24, 2010 8:06 PM 24) span= moment(time).calendar() else span= moment(time).fromNow() –> |
Kill yourself and I'll give you a pony!
| | | |
| --- | --- | --- |
| by Anonymous | reply 4 | September 24, 2010 8:13 PM 24) span= moment(time).calendar() else span= moment(time).fromNow() –> |
"How sad. I wonder what he did to piss off Jesus so much. Oh! Did I tell you about my trip to Argentina? Sit down! It was fabulous! Ah, the food! The men!"
| | | |
| --- | --- | --- |
| by Anonymous | reply 5 | September 24, 2010 8:15 PM 24) span= moment(time).calendar() else span= moment(time).fromNow() –> |
It wasn't all your fault. Being the "hot" sibling is a burden few understand.
| | | |
| --- | --- | --- |
| by Anonymous | reply 6 | September 24, 2010 8:16 PM 24) span= moment(time).calendar() else span= moment(time).fromNow() –> |
Can I have his stuff?
| | | |
| --- | --- | --- |
| by Anonymous | reply 7 | September 24, 2010 8:29 PM 24) span= moment(time).calendar() else span= moment(time).fromNow() –> |
I am so sorry to hear of your brother's passing. My personal favorite memory of him is ________________. He always _______________, and I will miss him. If I can lend an ear, or a shoulder, please let me know. You have my love and will be in my thoughts.
| | | |
| --- | --- | --- |
| by Anonymous | reply 8 | September 24, 2010 8:33 PM 24) span= moment(time).calendar() else span= moment(time).fromNow() –> |
I am so sorry to hear of your brother's passing. My personal favorite memory of him is when he showed up to work on meth, told his boss he was a fucktard, got fired and told me he was going to kill himself when he crashed. He always had the best drugs, and I will miss him. If I can lend an ear, or a shoulder, or a nose, please let me know. You have my love and will be in my thoughts.
| | | |
| --- | --- | --- |
| by Anonymous | reply 9 | September 24, 2010 8:41 PM 24) span= moment(time).calendar() else span= moment(time).fromNow() –> |
Send a fucking sympathy card. Do not post a condolence message on Facebook you fucking idiot.
| | | |
| --- | --- | --- |
| by Anonymous | reply 10 | September 24, 2010 8:45 PM 24) span= moment(time).calendar() else span= moment(time).fromNow() –> |
My late brother was notably, publicly insane, and 30 or more of his nutzo friends crashed what was to have been a small family memorial held at our mother's nursing home. You can believe the management there was unhappy with cigarette smoking, candle burning and loud singing (I put a stop to it.) Although he would have wanted it that way, having a situation hijacked by other's rowdy weirdness really destroyed our own grieving process.
Just this: be respectful and caring.
"I'm sorry for your loss. I'll keep you in my thoughts."
| | | |
| --- | --- | --- |
| by Anonymous | reply 11 | September 24, 2010 8:55 PM 24) span= moment(time).calendar() else span= moment(time).fromNow() –> |
Don't blame him. He has only acted on the impulse that most of us Obama voters have felt.
| | | |
| --- | --- | --- |
| by Anonymous | reply 12 | September 24, 2010 8:57 PM 24) span= moment(time).calendar() else span= moment(time).fromNow() –> |
"I wonder what kind of lies Satan was telling him?"
I can't think of anyone I know who would write such bullshit to someone who just lost their sibling to suicide. O_o
| | | |
| --- | --- | --- |
| by Anonymous | reply 13 | September 24, 2010 9:07 PM 24) span= moment(time).calendar() else span= moment(time).fromNow() –> |
"What was on their iPod?"
| | | |
| --- | --- | --- |
| by Anonymous | reply 14 | September 24, 2010 9:10 PM 24) span= moment(time).calendar() else span= moment(time).fromNow() –> |
There are some evil wicked people on this site so sad to think people can be so cruel with thier words
| | | |
| --- | --- | --- |
| by Anonymous | reply 15 | April 11, 2014 10:50 PM 24) span= moment(time).calendar() else span= moment(time).fromNow() –> |
I lost my sister three years ago this month when she took her own life, OP.
Say you're so sorry for their loss, tell them you'll help in any way you can.
And then, in about two weeks or so, send a quick card or email repeating that thought, and let them know you'd be happy to help, or just spend time with them.
Sometimes, a few weeks after, the best thing you can do is be with a friend and take them out of their moment for a while. I had a dear friend take me to the mall and giggle at odd outfits. If you're living in that pain, it's helpful just to disconnect your brain for an hour here and there.
| | | |
| --- | --- | --- |
| by Anonymous | reply 16 | April 11, 2014 10:56 PM 24) span= moment(time).calendar() else span= moment(time).fromNow() –> |
What lies Satan told him made me think of this movie!!
Offsite Link
| | | |
| --- | --- | --- |
| by Anonymous | reply 17 | April 11, 2014 10:57 PM 24) span= moment(time).calendar() else span= moment(time).fromNow() –> |
He is now home with the Lord.
| | | |
| --- | --- | --- |
| by Anonymous | reply 18 | April 11, 2014 11:06 PM 24) span= moment(time).calendar() else span= moment(time).fromNow() –> |
I kept hearing my sister's ex-husband's wife saying, "It's the unknown. ". I guess that's her stock response at funerals.
On the morning of 6 February 2014 I woke up as the youngest of three siblings. That night I went to bed, and only two of us remained. My brother Matthew was 39 when he died. I was 31. In the aftermath of his unexpected and sudden death, I was forced to think about the lack of words we have for a sibling who has lost a sibling. Or for a parent whose child has died.
My brave sister-in-law bristled against the word widow, the sound of it conjuring up images of the hunched over and greying, those widowed by the natural way of things. And though I understood her reluctance to take on this new title, I was jealous of the existence of it. The name itself comes from the Indo-European for 'be empty'. The way the pain somehow disappears you. Empties you of the life you knew. The physicality of grief empties your lungs of air, winding you on the way down as it brings you to your knees.
My brave sister-in-law bristled against the word widow, the sound of it conjuring up images of the hunched over and greying, those widowed by the natural way of things.
Today, almost seven years later, I wonder again if there is a name for me. Perhaps there is an ancient word, or something I have missed. I type into Google: 'Is there a name fo…' and the auto-fill options appear in a drop-down box. Is there a name for someone who only eats chicken? Is there a name for the back of the knee? Is there a name for the Saturday before Easter? These are the things people want to know.
The back of a knee is called the popliteal fossa. A 'pollo vegetarian' avoids red meat and fish but eats chicken. Holy Saturday commemorates the day that Jesus lay in the tomb after his death. Google's auto-fill doesn't finish my sentence when I type: Is there a name for a sibling who has lost a sibling? I type each letter manually. The answer, in any case, is no.
Google's auto-fill doesn't finish my sentence when I type: Is there a name for a sibling who has lost a sibling?
A wife who remarries after she loses her husband is technically not a widow any longer. As if the emptiness is no longer there. This un-naming is damaging too. It denies the way loss and grief shape us. The permanence of loss, regardless of what comes next.
In publishing, an orphan is the first line of a paragraph set as the last line of a page or column. It is considered undesirable. The word widow has been adopted by publishing too; the last word or short last line of a paragraph falling at the top of a page. These words, like people, floating in blank space.
The month after Matt's death I went to the doctor. Insomnia. General exhaustion. Difficulty eating. I needed a diagnosis. She kindly told me that it was because my brother had died suddenly and the physical symptoms of loss were to be expected. And I knew this was true but I wanted more. I begged for a diagnosis, other than generalised grief. I needed a name. She agreed to a blood test and it showed I had low iron levels. I was Iron Deficient. I held on to this title like it could carry me through. I didn't even add more red meat to my diet. I was just happy to have a word to explain me.
Recently I was walking and saw a friend of a friend who had lost her teenage daughter just weeks before. Her pain was visceral. She looked physically changed, this mother with her drowning soul and her hollowed out frame. She is not the same person as she was the day before her daughter died and yet her title remains unchanged. She is a mother still, to those living and those no longer here. But she is more than that, and deserves the word for it. For it to be recognised; the particular horror of existing in a world without your child.
The most surprising thing about death is the way the world keeps moving.
'There are no words…' people often say to those experiencing grief in an attempt to comfort. And maybe this is the point. The loss has taken away our words – the naming of things – and so we need to claim them back.
We are defined by the things we gain. We become mothers and fathers and teachers and doctors and grandparents and wives and husbands and partners and lovers and friends. But the losses make more of us too.
The most surprising thing about death is the way the world keeps moving. After our whole world ends, traffic lights change and coffees are made and people head to work; the ordinariness in such stark contrast to the unravelling of our lives. This is why a name holds so much power. That in the midst of a world that keeps spinning we have something to hold on to, to tether us. Not for pity but for comfort, to define ourselves by reference to the thing no longer there.
Natasha Sholl is an ex-lawyer and writer living in Melbourne. She is currently working on her first manuscript touching on the topics of grief and loss.
What to Say and What Not to Say
Angela Morrow, RN, BSN, CHPN, is a certified hospice and palliative care nurse.
Isaac O. Opole, MD, PhD, is a board-certified internist and a current teaching professor of medicine at the University of Kansas.
James Lacy, MLS, is a fact-checker and researcher. James received a Master of Library Science degree from Dominican University.
The death of a child is unnatural, unfair, and tragic. If you have never experienced this type of loss, it can be extremely difficult to know what to say.
It is natural for friends of grieving parents to want to help, yet struggle to find the right words. What you say, and what you don't say, can deeply affect someone in need.
This article will discuss ways to talk to someone who has lost a child. It will also provide suggestions on what to say and what not to say to grieving parents.
" data-caption="" data-expand="300″ data-tracking-container="true" />
Anna Frank / Getty Images
What to Say to a Grieving Parent
Parents who have lost a child want to feel supported in their grief. They want permission to grieve in their own way.
Grieving parents need to feel like their child's life was important. They want to know their child meant something to others who knew and loved them. You can meet these needs in the following ways:
Offer sincere condolence. "I am so sorry for your loss" is a good example.
Offer open-ended support. "If there is anything I can do, please let me know. I'm willing to help in any way."
Offer silence. Don't feel like you need to fill the empty silence. Get comfortable with silence. It can be enough to just be physically present with the grieving parents.
When the time is right, express what the deceased child meant to you. This might not be appropriate just after the child's death. When the time is right, it can be meaningful to the parent to hear you talk about what the deceased child meant to you. You can also share a favorite memory to make it more personal.
Prepare yourself by knowing what to say. But don't try have a specific game plan or expectations. Be present, and trust yourself to know when to speak and when not to.
What Not to Say to a Grieving Parent
What you don't say is just as important as what you do say.
Don't say you know how the bereaved parent feels.
Never say, "It must have been for the best," or "It was God's will." You can not make sense of loss in these ways. These kinds of statements can make the parents feel like you're minimizing their child's death.
Never say the child is in a better place. This won't provide comfort to grieving parents, who are in the worst place they've ever been.
Don't trivialize the parents' story by telling one of your own. This is their time to grieve. Keep the focus on them.
Don't mention a timeline for grief. Don't talk about the stages of grief. Grief doesn't follow a timeline or move through predictable stages.
As a general rule, avoid talking about meaning or trying to make things better. Accept the fact that you may feel awkward and helpless. Most mistakes happen because you aren't prepared and you say things to try and hide or overcome these normal feelings.
Keep Up the Support
Someone who loses a child will never get "back to normal." They will never "get over" the death of their child. The loss of a child transforms a person permanently.
Support your bereaved friend or loved one for who they are and who they will become as they adjust to their loss.
Summary
It can be hard to find the right words to say to someone who has lost a child. The best way to support someone is to offer sincere condolence and open-ended support.
What you don't say is just as important as what you do say. Don't try to make sense of the child's death or say they are in a better place. Don't mention a timeline.
No one gets over the death of a child. The best you can do is support the grieving parent while they adjust to their loss.
Author
PhD Student, Faculty of Health Sciences, Lecturer, The Cairnmillar Institute, La Trobe University
Disclosure statement
Zoë Krupka does not work for, consult, own shares in or receive funding from any company or organisation that would benefit from this article, and has disclosed no relevant affiliations beyond their academic appointment.
Partners
La Trobe University provides funding as a member of The Conversation AU.
In 1971, when I was four years old, my brother died of a congenital heart condition. Writing about this experience has prompted more responses than anything else I've ever written or spoken about. Untold and unheard stories appear in comments sections, strangers tell me cross-culturally consistent tales in the soft corners of conference rooms and speak about the siblings they've lost and how present the memories of them still are in their minds and hearts.
These stories all have one thing in common: a sense of being forgotten, left out of conversations about the dead, of rituals of mourning, and excluded from the respectful circle that is drawn around the bereaved.
One of the reasons stories of sibling loss spark so much interest is that the research literature in the area is so sparse. We still know so little about what children who've lived through this kind of death need as they mourn.
While the quantitative literature has explored the profound negative lifelong physical and psychological health impacts of this kind of bereavement, so many social and familial factors contribute to these impairments that it's hard to imagine how the figures would look if families and communities were better equipped to respond to grieving children.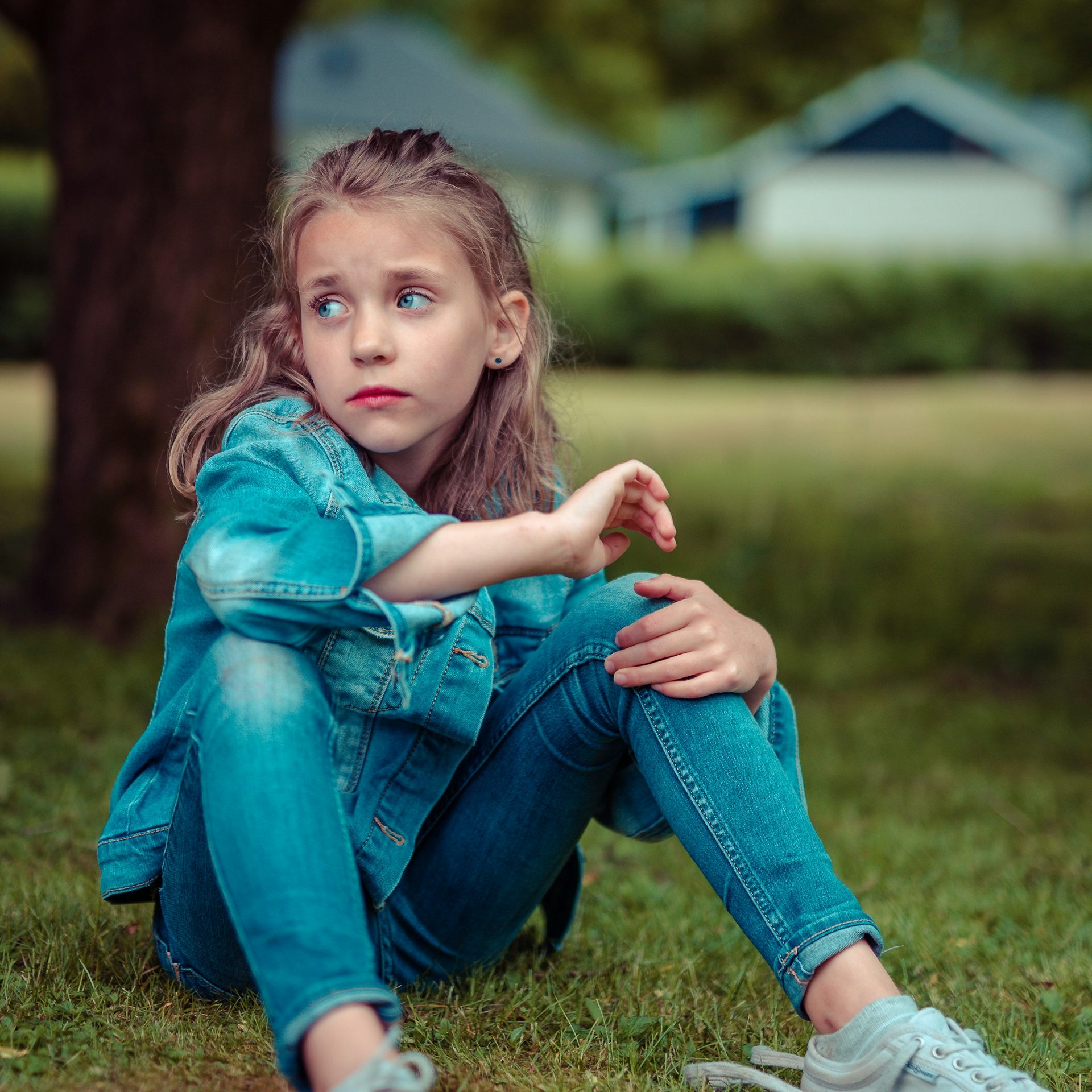 Part of the picture of sibling loss is that it is compounded. Children not only lose their sibling, but also the parents they knew disappear at least for a time into profound grief. This can lead to the loss of the child's position as they try to cope with the higher expectations on their shoulders.
Adding to this complexity, the small body of qualitative research into children's experience of losing a sibling highlights a raft of social failures. Silence about the mechanics of death, family isolation and the persistent myth across many cultures that children bounce back from grief more easily than adults are some of the most salient.
In this literature, grieving children tell us about what they wanted and didn't get, and reading it provides some guidance on how to support bereaved siblings for anyone willing to listen. The following short list of suggestions is drawn directly from this qualitative literature.
Make genuine room for children in discussions
The evidence is very strong that grieving children of all ages need to be involved at every level in discussions about death and in the planning and performing of death rituals.
But, if we're going to make room for them, we have to get across our own death material and be prepared to answer painful, graphic and profound existential questions about death and dying, such as:
Can you show me what a decomposing body looks like? Why are we going to burn my sister in her coffin? When will you die? And how? When will I die? Why do some people die while others keep on living? Why my brother and not someone else?
To tell the truths about death to children and to really include them in family and community meaning-making is to expose our culture's myths of death and dying, whatever they are, to profound criticism and scrutiny. That is what we are being asked to do.
Accept that children's grief is no different to ours
Sibling bereavement researcher Betty Davies's participants spoke to her again and again about their need for the lifelong persistence of their grief to be understood.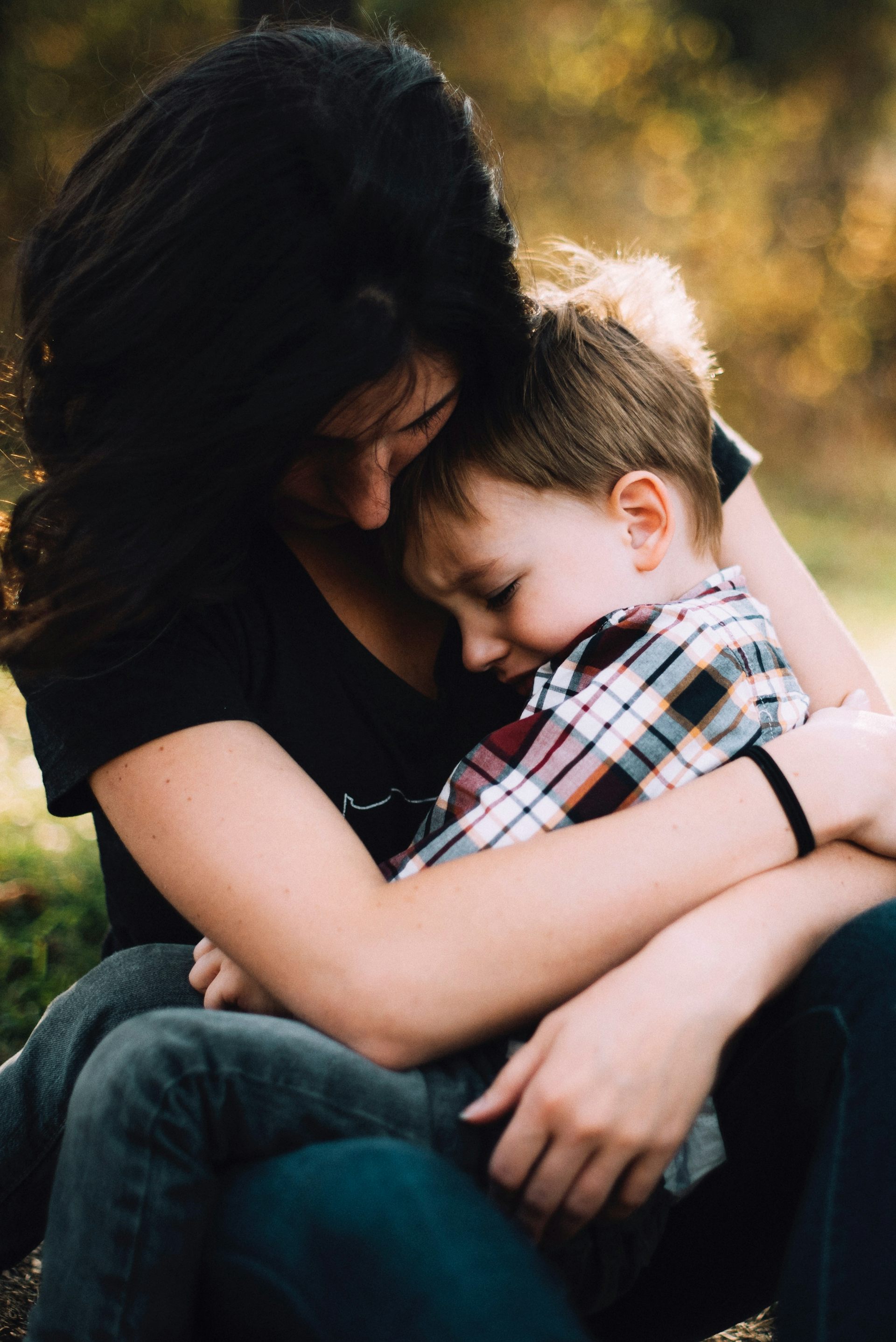 They spoke of wanting the adults in their lives to accept that their grief is no different to ours, that they are never too young to feel loss and that just because they are children doesn't make them any more resilient than grown-ups.
They are asking us to challenge the almost universal myth that children forget, and instead to stand with them in their bereavement rather than setting them apart to take solace in their imagined innocence.
Honour continuing bonds with the dead
Our siblings play a significant role in our development, and this helps to explain some of the reasons why we are so deeply impacted when a sibling dies.
We develop our self in relationship to others, and our siblings are a kind of mirror. When they die, we lose a relationship that provided an essential reflection of who we are and who we might become. Children whose sibling has died need to have a place for their ongoing thoughts, feelings and connection to the dead throughout their lives.
For children who never knew their dead sibling, this affirmation of their connection to the lost one has a different quality but is no less important. While for these children the links are not made up of memories of a relationship, they are important symbolic representations of the self through the lens of the grief that came before.
For both groups of children, those who knew their dead sibling and those who did not, stories about the lost child help to make sense of who they are and of their place in the world.
We can all play a part in making space for children whose sibling has died to bear the unbearable – by offering solace in the form of genuine inclusion and by breaking the silence that can turn pain into suffering.
Zoë Krupka is the author of Holding hands in the dark: Unburdening a child whose sibling has died, a chapter in Brothers and Sisters Coping with Loss and Grief, published in 2018 by Interactive Publications.
11 Dec 2018 — 4 min read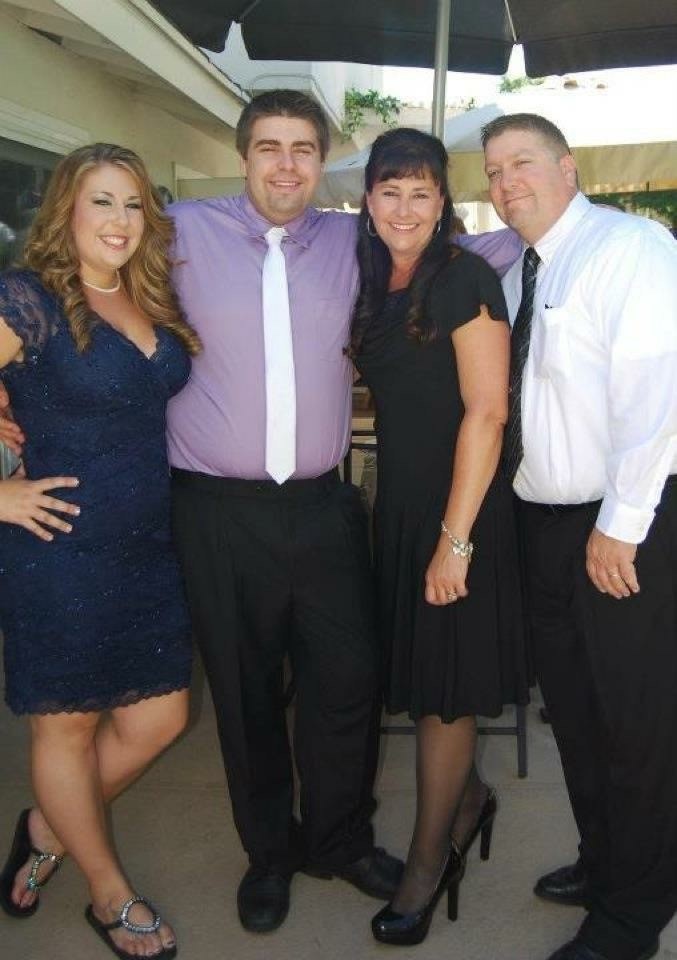 Handling special occasions
I Am Still Here
Share this Story
The whirlwind of emotions a person goes through after the loss of someone to suicide can seem unbearable, and everyone will experience grief in different ways. Sibling grief in particular can often be forgotten, misunderstood, or overlooked.
As a person struggling with the loss of my brother, there seemed to be sparse resources out there to help a grieving sibling.
Denial, anger, bargaining, depression, and acceptance, these "stages" of grief, may be our responses to the strong emotions accompanying a loss. But we don't enter each stage the same way our friends or family might, and we also may not experience each stage in a linear fashion.
I felt stuck in my anger for a long time. I was so angry with my brother. I was angry that he did this, angry that he left me behind. I was angry with myself for not knowing how much pain he was in. I was angry with his friends for their not having seen his signs of struggle.
The worst was watching my parents mourn the loss of their son. Seeing them in so much pain broke my heart, and I found myself hating my brother.
I realize now that the anger and hatred I felt was a product of my grief. I was in so much emotional pain, and everything reminded me of him. I loved my brother. I wasn't angry at him; I was upset that he would never do anything to "anger me" again.
I was guilty of neglecting my own grief. I felt as if I couldn't allow myself to be sad, under the weight of the sorrow those around me were feeling. After all, how can I be sad for myself, when my parents had lost a child?
My experience has provided me with some insights into what someone who loses their sibling may feel. The death of a sibling is a unique loss, and the emotions involved can be complicated. There are a few key points I want to highlight, that are important to remember for those grieving a sibling.
Your Own Grief is Valid
Sibling grief may feel pushed aside by the grief of other family members, but it is okay to focus on your own grieving process.
After my brother died, people continuously came up to me saying how sorry they were for my parents, having lost a child. They often mentioned that they could not imagine what they were going through. The focus on my parents' loss caused me to believe my own feelings for his loss should not be as strong.
Thankfully, my parents themselves often checked in with me, and asked me how I felt. Before I moved out, we would talk about my brother often. These days, we reminisce about him, and talk about what we think he would be up to now.
Having an open dialogue and the freedom to express your own emotions about your loss is a good way to ensure you aren't devaluing your own grieving process in lieu of another's.
"What I want people to know about my brother isn't how he died, but rather how he lived."
Answering Some Difficult Questions
If you are now learning how to be an only child, like I am, it takes time. Take time to think about how you may want to answer some difficult questions.
"Do you have any siblings?" This was a tough one for me. Do I say I'm an only child and pretend he just never existed? Do I say yes, change the subject, and not go further into the topic? Or do I respond that yes, I had a brother, and wait to see if the person wants to delve deeper into the conversation?
Personally, I am honest about it. I don't want to hide the fact that I had a brother. A sibling is the first friend you make in life, and often your longest relationship. You will witness more life events with your sibling than anyone else. You share genetics, family, and culture. You learn how to communicate with others through talking to your sibling, as well as how to function in society. This is not something I could ever pretend didn't exist in my life.
Additionally, if people want to ask about my brother, I want to answer about him. I want to share how amazing he was. I don't want his death to be the only thing people talk about. I want people who didn't know him to know it's ok to ask questions, and I want people who did know him to share their stories with me.
Nothing can prepare you for the loss of a loved one to suicide. What I want people to know about my brother isn't how he died, but rather how he lived.
Surviving Siblings May Face Tension
Perhaps you were closer to your sibling who passed, and now your other brother or sister feels as though they missed out on some of those moments with them. Maybe the sibling you lost was closer with your surviving sibling than with you, and you find yourself wondering how they could've missed any warning signs of struggle.
The most important thing to remember is that everyone grieves differently. What you may be feeling in your own grief process might be wildly different to what someone else is, even another sibling. Open communication is a key element for navigating through this tumultuous time. It is always better to talk about it with each other, rather than holding it in.
You Will Be OK
At first, it may not feel like it, but you will be ok. People who die by suicide aren't malicious, nor are they doing it to hurt you. They are in a great deal of pain and feel there is no other choice.
As to why it happened, it wasn't your fault. Don't blame yourself.
Take everything one day at a time, and know most importantly that you aren't alone. Talk openly about your feelings and be kind to yourself and your own needs. It may not seem like it now, and it may take some time, but you will be ok.
How to Comfort Someone
What to Write in a Sympathy Card
How to Comfort Someone Over the Phone
How to Comfort Your Wife
Types of Listening Skills
Carefully Choosing Words of Comfort
Even though it's an inevitable part of life, death remains a taboo subject that many people simply don't feel comfortable thinking about, let alone talking about. Even if you are not the type ever to be at a loss for words, it can be challenging to find the right thing to comfort someone whose family member is at death's door. While no magic words or phrases make the situation any better, what you say (and sometimes what you don't say) can help provide some comfort to your loved one by letting him know that you care and are willing to be there for him.
Mindful Words of Comfort
Be mindful of the words you use to comfort someone who is grieving through the impending loss of someone she loves. When choosing your words, consider how you would feel if the situation were reversed and those words were said to you. The best words are those that empathize, offer gentle support and validate her feelings.
Tell her that you are sorry for what she is going through. Admit to her that you wish you knew what to say and that you just want her to know how much you care. Tell her that you can't imagine what she must be feeling but that you are available to help in any way possible. Share a favorite memory of her family member or remind her that you are always just a phone call away if she needs to talk. Let her know that she and her family member will be in your thoughts and prayers.
Embrace the Silence
Silence often makes people uncomfortable, but sometimes, silence is more helpful than filling it with words only designed only to take up space. If you're trying to comfort someone whose family member is dying and he gives you the impression that he doesn't want to talk about it, show your support by joining him in his silence. Offer a hug or a gentle pat on the back, and just be present. Your presence alone can offer an unspoken comfort that may not be as easily achieved with words.
Clichés to Avoid
Saying nothing is definitely better than saying something wrong. While often fueled by good intentions, many clichéd phrases that people mindlessly blurt out to those who are grieving might actually do more harm than good. For example, telling someone that his family member has gone to a "better place" is unlikely to win you brownie points for comforting words. Don't tell him that you know how he feels, because even if you think you do, you don't, really, and saying that you do only invalidates his unique feelings about the situation. You also should avoid assuring him that "everything happens for a reason" because there is no comfort in losing someone you love regardless of the reason for it.
How to Write a Fun Letter for Someone Leaving on a Trip
How to Talk to a Girl Whose Grandfather Just Passed Away
How to Write a Great Sympathy Letter to a Friend for the Loss of a Mother
How to Respond to a Compliment From a Guy
How to Express Condolences to a Coworker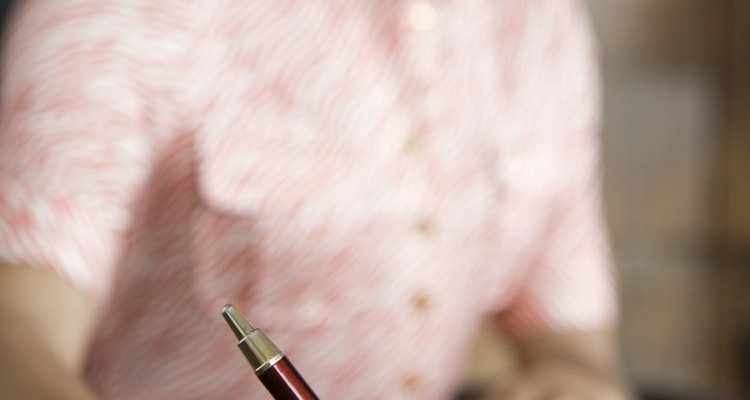 Whether you knew someone's late sister or not, writing your thoughts in a sympathy letter or card can bring comfort to a grieving person. Usually, these written condolences are sent soon after someone has passed away. Though this style of writing may be unfamiliar to you, there are several nice things you can write to a friend or relative who is grieving her lost sister.
Giving Your Condolences
If you personally met your friend's sister, draw out any positive memories you have of her. You might write, "Jill helped me out when I was having difficult times," or "She kept us laughing that year we went camping together." You can also tell the bereaved, "You are in my thoughts," or "We love you," according to Everplans. Specific offers of help, like writing, "If you would like, I can go shopping for you next week," can also be beneficial, according to the Emily Post Institute. If finding the right words is difficult, simply saying, "I am sorry for your loss," or "Please let me know if I can help," is enough.
Suicide can leave the survivors with anger, confusion and guilt, and even well-intentioned words can cause pain.
Send any friend a story
As a subscriber, you have 10 gift articles to give each month. Anyone can read what you share.
Give this article
By Gayle Brandeis
It can be hard to know what to say to a person in the thicket of grief; when someone is grieving a loved one's suicide, the right words — any words, even — can feel all the more elusive and fraught. Suicide can leave survivors racked with anger, confusion and guilt, and in this state, sometimes even well-intentioned words can hurt.
Don't Say, 'I Know How You Feel'
I reached out to Debbie Posnien, executive director of the Suicide Prevention Network based in Minden, Nev., for advice. "Don't say 'I understand what you're going through.' Unless you truly do," she said.
This resonated deeply. A few days after my mother took her life in 2009, my husband shuttled me and our newborn to our first postpartum/postnatal checkup. I was still reeling from the news of my mom's suicide; she had died when the baby was 1 week old. I wasn't sleeping; I could barely speak; it was hard to convince myself to leave the house for the checkup — every nerve in my body was on edge, braced for the next disaster.
Our midwife's assistant led us to the cozy exam room in our midwife's home, and offered me a glider chair. I couldn't keep the tears at bay as I sat down; I leaked tears and milk as I slid the chair back and forth, clutching the baby to my breast for dear life. The assistant sighed and said "I know just how you feel. My ex had a heart attack last week."
She hadn't talked to him in years, she said. My mother had yelled at me over the phone hours before she died.
"You don't know how I feel; you don't know how I feel," I started chanting in my head. By the time the midwife entered the room, I was inconsolable.
Ms. Posnien's words helped me see what had bothered me that day — as much as I knew my midwife's assistant was hurting, too, and trying to find connection, she didn't truly understand what I was going through; I felt unseen in the complexity of my fresh grief.
Don't Call Suicide Selfish, or Impose a Timeline
"Don't place value judgments on the suicide, such as 'It was a selfish choice, a sin, an act of weakness, or a lack of faith or love or strength,'" Ms. Posnien said.
Tracy Roberts, a writer who lost her sister to suicide, explored this in her essay "Suicide Etiquette": "After Amy killed herself," she writes, "someone said, by way of comforting me, 'Suicide is the coward's way out.' Besides being an inane truism, this pronouncement indicted the sister I was mourning. How was that supposed to console?"
I've had people say similar things to me, and while I appreciate that their comments were coming from a good (and devastated) place, such judgments made me feel defensive and all the more anxious and bereft.
Ms. Posnien also recommends not putting a timeline on the loss survivor's grief. "Healing after a suicide loss is a lifelong journey," she said. Comments like "'This too shall pass,' and 'You need to move on' can make the loss survivor feel pressured to 'get over it.'"
The American Foundation for Suicide Prevention offers similar advice about how to talk to suicide loss survivors. One tip I appreciated was "Do not assign or imply blame."
They write: "Suicide loss survivors often place blame on themselves. Be careful not to say things or ask questions that might suggest they're responsible for the suicide, whether directly or indirectly."
Words That May Help
I blamed myself for my mom's suicide for years, wondering whether I could have done or said anything that would have led to a different outcome. It was only when an adult student in a writing course I taught left a folded note left on my desk saying, simply, "It was not your fault," that I finally started to release my feelings of culpability.
While it can be tricky to know what to say to a suicide loss survivor, it is much better to reach out than to hold back out of fear of saying the wrong thing. A simple note, a simple gesture, can make a huge difference. "It was not your fault" is something many suicide loss survivors need to hear over and over and over again, as is "You are not alone."
And a suicide loss survivor is not alone, even though it may feel that way when one is grieving; suicide is now the 10th leading cause of death in the United States, and the World Health Organization estimates that one million people take their lives worldwide each year. Often, the greatest gift you can provide to a survivor is your own presence.
But don't feel afraid to say the name of the person who died, to share your memories of that person, to create space for the survivor to share their own memories, to honor their loved one's life. Let the grieving person say what they need to say, feel what they need to feel.
Ms. Posnien suggested: "Listen with your heart, maybe hold their hand, look into their eyes, let them know you feel their pain." Saying that you feel someone's pain may seem similar to "I understand what you're going through," but those words more fully honor the complexity of the survivor's experience — they mean "I understand you need support" and they mean "We're going to walk through it together."
Gayle Brandeis is the author of "The Art of Misdiagnosis: Surviving My Mother's Suicide."
A child's loss of a parent or a parent's loss of a child leads to immeasurable grief over generational loss. Loss of a sibling creates a particular kind of "horizontal" grief in which shared histories and futures are fractured, creating uncertainties and insecurities that are often unacknowledged or misunderstood.
As a result, surviving siblings may suffer from of long-term depression. Because of this, surviving siblings are often called "forgotten mourners."
When an adult loses a sibling, especially one who lives far away, the surviving sibling is often left to mourn alone with much of the support directed towards the grieving spouse, children and parents.
When a senior citizen loses a sibling, there is often a lack of good support as society accepts death easier when it comes at an older age. But sibling loss is painful at any age. A senior who has lost a sibling is likely revisiting feelings of other losses including parents, spouses and friends, and likely has fewer family members to offer comfort and support.
‍Common Feelings for Adult Survivors of Sibling
Survivor guilt. Surviving siblings can suffer from feelings of failure to protect their sibling, or failure to be supportiveof the sibling in life.Fear. A surviving sibling may become fearful of the end of life and have anxiety of how their own families will manage without them.
Guilt over a rocky childhood. Siblings commonly outgrow childhood rivalries, but guilt over past tensions can surface even when the adult sibling relationship has been strong.
Anger. A surviving sibling may feel stress or even anger over roles that he is now expected to fulfill such as caring for the nieces, nephews or aging parents.
Distress. The decisions at time of death often fall onto surviving siblings who must agree on arrangements such as burial or cremation, whole body donation, organ donation, and memorial services. While Science Care whole body donation provides free cremation, transporation and filing of the death certificte, suvivng siblings are often accountable for the financial burden of other types of arrangements.
"A sister is a little bit of childhood that can never be lost". -Marion C. Garretty
Getting over the loss, or allowing yourself not to
‍Siblings are always connected in the shared memories, in family discussions, and in memorials. Journaling or sharing your thoughts with others you do not know can also help healing. Remembering your sibling does not have to be sorrowful. Laugh at the memory of the time your sister tried to pierce your ears, or when your brother tried to teach you how to ride a bike.
Society often encourages bereaved individuals to feel guilty for grieving too long. There is no magic technique that will make the grief go away. There is no defined right way to grieve length of time that one is expected to move on.
Moving on with your life does not have to mean forgetting your lost loved one. In fact, allowing yourself to hold your grief in a special place in your heart can help you to be okay to move on with your life.
In this moving video, Billy Bob Thornton talks about why it is OK to allow grief in your life:
If you are reading in an effort to better understand and support someone you care about who has lost a child, it is hopeful that the following will aid you to become better informed about their needs.
Be aware that the bereaved parent's grief may trigger your own.
If you haven't dealt with the grief of your own losses, you may be shocked by how upset you become. Don't pull away, and don't squelch your own emotions. It's fine to cry with the grieving person and to cry later on your own. Grief needs to be expressed.
Don't abandon the grieving person. Your silence only adds to her pain.
Shechtman writes, "What I have found most helpful over the years are those who chose to be straight with me. It is the silence and abandonment that adds to the pain. I always thought it was a hilarious statement for people to say, 'I was afraid that I might upset you.' How much more upset can a person be?"
Know that you can't help her right away. Over time, though, your efforts will make a difference.
"We do not have the power to give back what has been lost, and the grieving person cannot give us the smile and assurance that our help has made everything all right," reflects Shechtman. "The greater the loss, the longer this will be true. However, over time our assistance does help. It is analogous to applying salve to a wound. The salve will not magically heal, but over time, the salve, plus the healing power of the body, will at some point heal the wound."
Pray and send positive thoughts. This helps more than you may realize.
"An important piece that helped me through that very difficult time was a persistent sense of being 'held up' by all the prayers, good wishes, and positive vibes sent my way," writes Shechtman. "I am not a religious person, but that sense was powerful and difficult to ignore. It was the spiritual equivalent of many hands holding up a person during a 'trust fall.' I am eternally thankful for all those good wishes."
Expect the bereaved to go through a long period of depression.It's okay. This is when the major work of grieving is done.
"Grief goes on longer than anyone wants it to, or thinks it should," writes Shechtman. "Everyone gets sick of it, including the bereft person—and still it goes on. As helpers, once again, we feel our own helplessness and impotence, and we want to withdraw. That is a normal and natural response, and is to be trusted. Some distance is necessary at this point because so much of the work is private and internal. "Just sitting or walking together, or a brief handclasp, is all that is required, and the most effective way to get through this time," she adds.
Let the person grieve however she wants to grieve.
Your intolerance of her choices is more about your comfort than hers. "I am fiercely for a person grieving any way he or she chooses," writes Shechtman. "I once had a young woman client who lost her husband three weeks after they married. Her choice was to wear black for a full year after his death. She got no end of flak from others. Again and again, the message she heard was, 'Get over it'—or, more accurately, 'Don't bother me.'"
Watch out for chirpiness.
Sometimes a grieving person keeps herself at a safe distance from others. She may seem strong and in control and may not bother anyone else with her problems. There is a strange incongruence in effect and behavior that does not fit the circumstances. Shechtman calls this "chirpiness." "Chirpiness is probably the result of a lifetime of 'being there' for everyone else and feeling too terrified of the vulnerability of 'breaking down' and needing to ask for something from others," she writes. "This is most likely related to early abandonment issues, and as a youngster this person was required to perform far beyond his or her developmental abilities. The way to help someone in this terrible dilemma is to gently insist on closeness. In short, to offer the help this person is so terrified of asking for."
Keep your relationship honest. Secret, unspoken feelings create distance.
Twenty-six years after her daughter's death, Shechtman developed breast cancer—creating a "double whammy" of grief. She credits her husband Morrie's ability to express his darker feelings with keeping them close during those terrible months. "He was able to tell me how angry he was that I had cancer," she says. "If he had not, those secret, unspoken feelings would have made everything more difficult, and I would have wondered what was wrong that we couldn't be intimate."
Don't let the person hide behind her grief forever. Force her to re-engage.
"I will never forget how a friend of mine helped me move on," writes Shechtman. "About two years after my daughter's death, he commented that I used her death like a black ace, to hide behind. I, of course, was very hurt and indignant at first, but as time passed, I realized he was right…I was a bit wobbly about taking the risk of loving and losing again…Sometimes the hardest things to say are the kindest. I am glad he and others cared enough for me to want me back."
Never ask, "Shouldn't you be over it by now?"
Believe it or not, people do ask this question, even if not in so many words, especially after a lot of time has passed. "The further one gets from the funeral, the less tolerance others have for one's grief," says Shechtman. "But bereavement is a condition that never clears up. The loss of a child is a never-ending process of feeling wounded and regaining wholeness. Telling grieving parents to get over their grief would be like telling an amputee not to miss her arm."
No matter how much time has passed, acknowledge special occasions.This is your chance to be a healing force in the grieving person's life.
On what would have been Sharon's 37 th birthday, Shechtman's friend Deb showed up with a birthday cake and fifteen balloons, one for each year of Sharon's life. They ate the cake and threw Sharon's piece over the side of the deck. Then, they let the balloons fly away, the first five individually (each accompanied by a shouted message to Sharon), the last ten together. "We stood there together and watched them sail away till they were all gone," writes Shechtman. "With each balloon I let her go a little bit more, again, and the final release of the other ten felt wonderful. The silent choice was to open my heart a bit wider for that healing closeness that happens in intimate moments."
Offer to be on the grieving person's "List of Ten."
Shechtman writes,"I developed a list of about ten folks I trusted and would call, one by one, to see if they were up to my grief, right then. There was always someone on my list who was there with comfort and solace. Grief requires comfort, a hard thing to keep asking for. "Get on this list," she advises. "Don't wait for the person to ask. Tell her, 'I am here for you, even if you need to cry at 2 a.m.' Then, if she does call, do everything in your power to talk as long as she needs to. Your willing and patient presence is the greatest gift you can give someone who is grieving."
Tips from ArleahShechtman, author of My Beloved Child: My journey since the death of my daughter (Fifth Wave Leadership Publications, 2012, ISBN: 978-1-4750469-9-1, $13.95)
Article share options
Share this on
Send this by
On New Year's Eve, our family home, my parents' dream home, the home my dad built 27 years ago, went up in flames.
We loved that house, in the breezy beachside suburb of Surf Beach, Batemans Bay. It was full of so many happy memories.
Just a couple of weeks ago, my brother and I were looking at all the photos on the walls, laughing and reminiscing about the times we had growing up. I found a watch I loved as a kid, and my journal from primary school.
Unfortunately I left them behind and now they're gone. All those photos, gone. Hours of home movies, gone. The cuckoo clock that 21-year-old Mum carried in her backpack on her big trip around Europe before she married Dad, gone.
But we're not alone. Thousands of Australian families have lost their homes this summer. People have lost their homes, their farms, their businesses. Far worse, some people have lost loved ones.
Watching the bushfire coverage can make you feel helpless. And with so many people being affected, there's a good chance you might encounter someone who's lost everything.
As someone whose family home is now ash, iron and rubble, here's some advice on what to say and what, perhaps, not to say.
Avoid talking about hypothetical situations
"But did you do everything you could do to protect the place?" is not something anyone wants to hear. And what if there was something that could have been done? It's too late to do anything about it now.
Sure, in good time, we can talk about improving our fire plans, but now is not the time for us to be ridden with guilt about what more we could have done to save our home and all our possessions.
Saving your own home is fraught with danger, and only recommended for people with training and very organised plans.
We saw in Victoria the Premier say "if you can leave, you must leave". You can't defend much when even our leaders are telling us to leave.
Don't say 'I hope you have insurance?'
Do you ask someone with a bad health condition if they have health insurance? How well do you know this person?
If you're incredibly close, sure, I guess you can ask about financial details, but otherwise, don't go fishing for information unless it's offered. Having the fire victim wonder what could have been if they'd had insurance is not going to offer any comfort.
Even if one does have insurance, it sounds like everything in the house is replaceable or has monetary value. Not true.
No amount of money will bring back my great-auntie Jo's paintings, or my Oma's godfather's silverware cutlery that he created and then survived through WWII Germany. Those things are irreplaceable.
Everything you need to know before you fundraise for the bushfires
With bushfires raging across Australia, many of us want to do more than donate. But before you plan a bake sale fundraiser or crowdfund campaign, read this.
It might not be the time for optimism
When someone is going through a horrible time, it can be easy to say that things will get better.
Things will get better, but only because we have to think they will. Any alternative is unfathomable. But we also need to grieve our loss.
Grieving is an important part of the healing cycle. Let us acknowledge that something terrible has happened, and let us feel that. Only then can we move on.
Ask 'Is there anything I can do?'
If you mean it, offer assistance. My family has been offered so much help from family and friends, such as accommodation, meals and hugs.
It all helps. Just having that feeling of support helps astronomically. No-one wants to feel alone when going through this.
If you want to offer to purchase something for your friend/family who's lost everything, maybe ask beforehand, even if it's something little. No-one needs six pairs of salt and pepper grinders.
I've been asking my parents' friends to copy old photographs of my parents so they have some old photos again in the house.
There's no way they'll get back all the photos they had, but it's a small gesture that goes a long way. It shows you care.
'I'm sorry' does help
I know it might sound like a weird thing to say, but it's really comforting to hear.
At the end of the day, there's nothing that can be done. The place has burnt down, everything is gone, you can't undo the fire.
But you can offer empathy and comfort — two things this world seems to be short of sometimes and the same two things we bushfire survivors need most.
Living through bushfire
Three people tell their stories of surviving some of the worst a fire can throw at you.
So while it may feel like we've lost everything, we really haven't. We thankfully still have each other, and we will make new memories, with new stuff, in a new home. But with no cuckoo clock.
This period of grief is incredibly painful, but it can be made a lot less painful with the love and support of those around you.
To everyone who has experienced loss this summer, I'm so sorry. You're not alone, and we'll all get through it together.
James Findlay is a broadcaster, producer and writer. He tweets at @james_findlay.
ABC Everyday in your inbox
Get our newsletter for the best of ABC Everyday each week
While everyone will experience the loss of a loved one at some time in his or her life, and no loss is easy, losing a brother or sister is especially difficult because of the bond formed between siblings. More research and attention is now being placed on the sibling grieving experience.
Siblings are commonly referred to as the "forgotten" grievers. When someone passes, whether from disease, natural causes or accidental death, counselors and family members rush in to help. They are concerned about the children, the surviving wife or husband, the parents, the physical realities of the loss – the house, the funeral, the insurance. But sometimes the siblings are the last to be considered, especially as adults.
Bereaved siblings should be allowed the time to process their grief as normally as possible, by accepting the loss as real, and by developing coping and remembrance strategies for moving forward. Of course, reactions are highly individualized, and contemporary research on grieving indicates that everyone processes grief in his or her own way and time frame.
The nature of the sibling relationship determines the intensity of emotions and ability to move through the normal stages of grief. The sibling relationship can often be the longest relationship individuals will have in their lifespan, and that kind of bond typically takes longer to heal. In many cases, survivors feel that they have lost a part of themselves, and people do not simply move on from such a personal and permanent loss. When the siblings are twins, the bond can be even stronger. Much like a married couple that has been together for 40 years, their lives are sometimes inexplicably intertwined.
How traumatized someone is by the death of his or her brother or sister is determined by a number of other factors as well. Birth order, closeness in age, affinity to the sibling, time spent together during childhood, and time spent together during adulthood all affect the grieving process. Whether or not the parents are alive also affects the deepness of the sibling bond, and therefore intensifies the loss.
Emotional reactions—and subsequently the counseling provided—vary with a person's age or cognitive development. Adults are better equipped to deal with the loss of a brother or sister because of their life experiences and ability to process thoughts. However, the length of the relationship will add to an adult's grief. Adults are more likely to be aware of their emotions, recognize the various stages of grieving, and allow the normal grieving process to take place.
Symptoms of Grief
Typically, younger individuals lack the cognitive ability to be able to associate their emotions with the death of a brother or sister. Their emotions simply come out in the form of anger, withdrawal, or difficult-to-diagnose physical symptoms. As defined by the Children's Grief Education Association, young people typically experience the following symptoms of grief:
Denial
Confusion
Difficulty concentrating
Nightmares
Sense of presence of the deceased
Thoughts about the deceased
If any of these symptoms go on for extended periods of time, if the surviving child appears to be obsessed with the lost sibling, or seems to believe the sibling is still alive, then grief therapy should be sought out. It is important that parents and counselors are honest with the surviving sibling, that the counseling is age-appropriate, and that there is a supportive system of sharing and open communication that allows the child to grieve.
According to Child Grief Education Association author Mary M. Lyles, PhD, children react to the death of a brother or sister differently depending on maturity levels. Children also perceive and understand death differently at different ages (see sidebar). Children will also revisit the loss over time, processing it with new coping skills and maturity they gain as they age.
Proximity in age between siblings is another important consideration in sibling grief. If siblings are close together in age, a death often raises questions of the survivor's own mortality. It might cause prolonged periods of denial and shock, as the surviving sibling may not have expected the loss.
Intensified guilt is another likely emotion in children concerning a sibling's death. Children in particular are likely to feel guilty because they don't understand or comprehend the reasons for death. They might have said or thought something about "wishing they were dead," and then experience extreme guilt and misunderstanding over the loss.
The study "The Pediatrician and Childhood Bereavement" states that surviving siblings need to be reassured that they did not cause the death. Published by the American Academy of Pediatrics, the study also emphasizes that children must understand that they cannot bring back the person who died. Younger children are more likely to struggle through the "bargaining" phase of grieving as they attempt to comprehend what has happened.
In general, children go through the same stages of grief, and have the same range of emotions, as adults. In fact, children's emotions are often more obvious than an adult's, as they do not have mature coping strategies or an emotional framework for their grief. Whether the situation involves an adult surviving sibling, an adolescent or a child, grief must be dealt with openly or the pain will never fully go away.
If you or someone you know is interested in making a difference in the lives of those dealing with grief, consider a career in mental health. Mental health counselors are in demand nationwide and work with people from all walks of life.
Most sates require post-secondary education such as a master's degree to practice as a mental health counselor. An externship or period of supervised training in a clinical setting is also typically required. For more information, contact schools offering degree programs in mental health counseling or related counseling degree programs.
Explaining Death to a Child
A child's age affects his or her concept of death and therefore how he or she processes grief. Grief counseling provided to children must be age-appropriate for it to be effective. Understanding how children perceive death at different stages of development is important in understanding how they will process information about death and grieving.
Children should be told about the death of a loved one in an honest and straightforward manner, bearing in mind that child's ability to process death, and how that affects the child's reaction and subsequent grieving process.
According to the article "The Pediatrician and Childhood Bereavement" in the Journal of the American Academy of Pediatrics (AAP), Pediatrics, children's concepts of death change as they age. The AAP summarizes children's perception of death into four age groups:
Zero to age two. Children have no ability to process the concept of death. It is perceived as abandonment or separation. Death causes a disruption in care-taking leading to despair in the child.
Ages two to six. Death may be perceived as punishment to them. A child believes that the loved one isn't really dead, that they can be brought back to life. Death is viewed as a temporary state.
Ages six to 11. Children six to 11 years of age begin to understand that death is final and irreversible. At this age, children have the cognitive ability to reason and understand cause and effect; although, their own mortality and the death of a specific loved one is still hard for them to understand.
Ages 11 to 18. Children over the age of 11 have the ability for abstract thought. They grieve more like adults, going through periods of disbelief, denial and bargaining. The idea of their own death is still very far off, but they understand that death is unavoidable and universal. When a friend loses a loved one, our hearts ache for them. We want so much to comfort, soothe and make things better, yet we end up sputtering out the wrong words because we don't know what to say when someone dies. "We're trained not to discuss death," says grief expert John Welshons, author of Awakening from Grief. "On top of that, we're uncomfortable with silence, crying and sharing someone's grief, so we try to fix grief instead." Not only does that approach not work, but choosing the wrong words can cause more pain. Here's why these nine common statements are particularly hurtful to grievers.
You must be strong now.
People need to fully express their grief before they can heal. Telling someone to pull herself together quickly isn't helpful. "When my mother died when I was 12, everyone said, 'Be strong. Take care of your dad,'" recalls David Kessler, co-author of On Grief and Grieving: Finding the Meaning of Grief Through the Five Stages of Losswith Elisabeth Kübler-Ross, MD. "They were all well-meaning, but what I could have used instead was people saying, 'This is going to hurt, but I'm here for you.'" When in doubt, says Kessler, err on the side of silence. Sometimes the best thing to do is simply be there. "My co-author taught me if you're not sure what to do, just listen."
Your loved one lived a good, long life.
Some people think when someone lives to a ripe old age, there's no cause for grieving when they pass away. But "the mourner is likely thinking, 'However long I had my loved one wasn't long enough,'" says certified grief counselor Marty Tousley, author of Finding Your Way through Grief: A Guide for the First Year. Gratitude for that long life may come later, she says, but in the beginning there's only the agony of loss. Tousley says it's important not to gloss over that and give the person who's grieving a chance to share stories about their loved one.
Everything happens for a reason.
When you lose someone you love, it's difficult to agree that his death was part of some grand cosmic plan. "We have to be careful not to make assumptions, as everyone reacts differently according to their age, gender, personality, culture, value system, past experience with loss and available support," says Tousley. She suggests skipping clichés like this and instead giving the mourner some space to find her own answers. If you offer words, she says, try, "I hope I'm one of the people who comforts you in the weeks and months ahead."
I know exactly how you feel.
Even if you've lost someone dear to you in the past, you can't know exactly how someone else feels because you're not in that person's skin. Besides, trying to make a friend's loss relatable to something you've gone through takes the focus off of their needs and places it on your experience. It might also end up offending. For example, you may have truly adored your dog who recently died, but equating that to losing a parent can sting. "You can't compare losses," says Kessler. "We can be in similar situations, but saying 'I understand your loss' gets us in trouble because we could be comparing a big loss with a small one." Kessler says we're better off just saying, "I love you and you're not alone."
It's time to put this behind you now (or don't dwell on it).
Loss can feel fresh for a while, so telling a grieving person to just get over it can sound cruel. "People think you should be done grieving after a year," says Lori Pederson, who founded IDidNotKnowWhattoSay.com after she lost her mother. "But there are times when I still miss my mom—and it's been 19 years." She says we have to respect a person's individual mourning process and also understand that grief can rise up on birthdays and holidays and from other reminders. "Grief isn't something you get over," says Pederson. "It's something you learn to live with."
You're still young. You can find another husband/have another child.
A tragic loss—such as of a child or spouse at an early age—is an unbearable loss, but in wanting to help the mourner see that she can be happy again, we may say inappropriate things. "I knew a woman who lost her husband, and her mother said, 'You can get married again,'"remembers Kessler. "I saw a devastated daughter but also a mother trying to help her daughter live the life her husband would have wanted her to live. Saying the wrong thing usually comes from wanting to help," explains Kessler. Instead of focusing on the future, help that person celebrate the memory of her departed loved one by sharing a story about that person, he suggests.
Let me know if you need anything (or call me if you need to talk).
Mourners are often in an altered state, and they aren't necessarily sure what they need, says Pedersen. Plus, they may not want to pick up the phone and burden others. When Pedersen lost her mom, friends showed up and figured out what was needed in the moment. Some people may feel that's invasive, but Pedersen assures that visits and support with everyday chores are appreciated. "Clean the house, take the kids to school and go grocery shopping," advises Pederson. Checking in on a person, and just sitting with them for a while, can go a long way, too, she says. Welshons adds that when his sister lost a child, she said the most helpful experience was having two friends come over every day and cry with her. It's work for you to think of how to help, but it's work worth doing.
I'm sure you did all you could.
Although you may feel you should acknowledge the heroic efforts of those who nursed loved ones through illness, refrain from saying this because you don't know the full details of the relationship. What if the mourner resented the care- giving role, had a strained relationship with the deceased or feels guilty for not always being loving with the sick person? "I've only said it in cases where I was intimately familiar with how someone cared for a dying parent or spouse," says Welshons. A better way to express this: "I've never seen anyone care for a loved one more completely than you have."
He's in a better place now.
After a long illness, it's natural for us to feel relieved that the person isn't suffering anymore. But the friend who lost a loved one may not be thinking along those same lines. Plus, they may not share your beliefs on what happens after death. "When a mourner hears that, they think, 'a better place for my loved one is here, so why should I agree he should be elsewhere?'" Welshons suggests allowing them to share how the experience feels for them. "This is something most people won't give a grieving person a chance to do, yet it's one of the best things you can do to help."
Laurie Sue Brockway is author of Your Interfaith Wedding and Pet Prayers and Blessings.
When it comes to being helpful, actions can speak louder than words.
When trying to provide help or comfort to someone who has recently lost a loved one, we're likely to agonize over the right thing to say.
Sometimes the best way to help isn't to say anything at all, but to do something specific that is supportive and meaningful.
Offers of support can be open-ended and vague, and often the last thing a grieving person wants to do is devote effort to an ambiguous offer of food or company.
Knowing the best way to lend a hand can be difficult, but it shouldn't stop you from trying.
With that in mind, Considerable spoke to experts in the field of grief and trauma recovery, who helped us create this list of 6 thoughtful actions to do when someone has passed away.
1. Be present and be persistent
Many folks experiencing a loss receive an abundance of attention and help in the direct aftermath of a death, only to encounter a substantial drop-off in communication as the weeks pass by. That follow-up period is an important time to remain available to the bereaved.
Dea Dean, family therapist and licensed professional counselor in Ridgeland, Mississippi, emphasized the importance of staying in touch after the initial period of shock following the death and funeral.
Dean recommends not leaving plans open-ended. "Set a reminder in your phone once a week to text," she said, "and ask to fulfill a specific need."
And if that offer gets turned down, don't get discouraged. "Offer to pick up your friend and take them somewhere and let them know you'll continue to ask. Don't stop offering and inviting if they decline. Keep pursuing them," Dean said.
Kriss Kevorkian, PhD. MSW, an expert in grief, death, and dying, agrees: "Continue to be available and present for the bereaved. Keep in touch week after week as best you can. In all these actions, please make sure not to take over the conversation.
"Just be present, loving and your authentic self in compassion to another," Kevorkian continued. "Most people want to have someone check in and visit."
2. Help around the house
There's no shortage of chores and small tasks that can be of great assistance. You can grocery shop; help with the laundry; clean closets, cellars, and attics; care for pets; or do yard work.
In addition, think about simple ways you can offer relief to the grieving person that aren't cooking and cleaning.
Are they planning on sending thank-you notes to people who attended the funeral service? Consider buying them the cards and stamping them.
Dealing with the legal documents that follow a death can also be a huge hassle for the bereaved.
If you have skills in this department, help the mourner organize the task, make lists of people to call or meet with, and look up addresses online.
3. Get them out of the house
Being physically active and connecting with nature can be a great way to help ease feelings of isolation and sadness. A long walk in the fresh air can be revitalizing, or if there's a specific game or activity (tennis, bowling, swimming) you have done with the person in the past, try that.
Just as constructive: Bring them to a coffee shop or museum. And if they aren't feeling it, no big deal.
Dean said, "Let them know they don't have to hide how they're feeling and that you're open to staying out or going home at their leisure."
4. Memorialize the deceased
Helping to commemorate the deceased, whether individually or collaborative with others, is a thoughtful gesture that can help evoke positive memories for the mourner.
Whether it's a piece of art, a poem, or a framed photograph, showing you care with a creative work is an extremely nice gesture.
Also consider making a charitable donation in the name of the deceased.
5. Avoid bringing food and flowers
Think outside the box. Bringing food and flowers is a thoughtful gesture, and of course providing food can be especially helpful as someone deals with a traumatic loss and lacks the time and energy to cook.
See also
But Sherry Cormier, licensed psychologist and a certified bereavement trauma specialist in Annapolis, Maryland, offers this advice: "Be very careful about the 'usual suspects' given to grievers, e.g. food and flowers. Some people are allergic to flowers and flowers die and have to be cared for at a time when grievers don't feel like caring for anything. Often grief survivors are inundated with food and end up throwing food away. Also there is the issue of food allergies."
Instead of bringing over a casserole, try paying for a meal service that can be used when the mourner really needs it.
And instead of flowers, try a gift card or a certificate for a massage.
6. Listen
"Listening is a huge gift," Cormier said. "Grievers may need to talk and tell the story over and over to help them heal. If you can simply be present and listen and avoid being prescriptive, this is wonderful."
Making yourself available while being patient and comfortable not having answers or the "right words" is important.
According to Dea, "If we give them the space to talk freely (without believing we have to take their pain away or do anything to fix it) it can bring them great relief."
Dr. Kevorkian agrees: "The best action to take in this situation is to listen and not interrupt with your own story or judge what the other person is sharing."
And as you consider the best ways of helping someone, make sure you cater to their personality and their needs. No two people grieve the same way or on the same timeline, so be flexible with both your time and your expectations.
One of the most emotional and distressing issues in life is the loss of an adult sibling. Even more so is, if the sibling left before their time, when so much of their life was still ahead of them. Questions such as why or how could this happen keep arising with no known answers. And then, there is the missing space that was the sibling's place in the family.
Adult siblings play an important role in the family dynamics. They are the longest relationship in life. Siblings become our friends; provide companionship, love, and support from childhood through adulthood. Being a sibling creates a unique connection like no other relationship. Sibling support is vital for the strength of each individual sibling. It is shared strength and without it, so is the identity of each remaining sibling. As a result, surviving siblings must relearn to live life, re-establish who they are, what is important in life, and how they relate with others.
Unfortunately, society does not recognize adult sibling loss as significant, leaving bereaved siblings feeling as if their grief is ignored. It is the parents or the spouse of the sibling who is most recognized for the concern of their loss. But the grief that is felt by siblings is very real and sometimes devastating. Adults siblings are assumed the responsibility of care-taking for their parents because of their consumed grief. By doing so, the grief process is put on hold.
Adult sibling loss and grief is profound and impacts life on many levels. The journey can be painful and solitary as siblings learn to cope and understand the loss. Surviving adult siblings call their loss "disenfranchised grief", meaning that society fails to classify their mourning as a legitimate loss. After all, the sibling relationship is as significant in adulthood as it is in childhood. The necessary support to heal is not validated causing grieving siblings to hide their feelings resulting in depression for which many struggle with for years.
Very little is written about this unresolved grief among siblings. Therefore, the purpose and the information needed to give insight on this topic. May it give those who have lost a beloved sibling comfort and solace.
Sorrow by P.G. White
She rises out of nowhere, like a wave from the sea.
Slowly at first, silently, the crests and peaks;
Still I have choice
I can turn away, go to work, watch a movie, play a game . . .
But I know sorrow well.
Though I turn away, she will wait,
perfectly patient,
until I am still,
then crush me with all her accumulated power.
Once I had angry walls to shut her out,
But her incessant pounding tore them down.
So now, when she arises,
I turn to her and say,
Here I am, I know you, sorrow.
She crashes on my shoreline,
And sorrow and I are one
Until, trailing frothy whitecaps,
She sweeps away.
Support and Resource Communities
Adult Sibling Grief – Chat room for discussing and sharing stories on the loss of a sibling
Sibling Connection Message Board
Articles

Understand the nature of grief and loss and their potential impact on all aspects of your life: physical, financial, emotional, social and spiritual. Learn how to move through grief actively and make the process of mourning a healing one. Find support and guidance in dealing with the many facets of grief. [Learn more]
What do you say to someone who's lost a child? I've thought about this from both sides, and I get asked often enough that I might as well write down my thoughts in case they're useful. This might be a bit specific towards parents who have lost an infant, but I'd guess that a lot of this translates pretty well across all sorts of grief. So, my standard advice goes something like this:
1. Say something. So many people don't say anything because they're afraid they're going to say the wrong thing, but there's really no *right* thing. Nothing is going to make things *right*. So say something.
2. If you don't know what to say, try "that sucks." Really. You don't have to have something deeply insightful to say, and everyone else is trying to fix the unfixable. Recognition that it sucks is meaningful.
3. Make food for the person. This seems to be universal around tragedies… somehow, it's just hard to handle the day-to-day. Make food and drop it off. My suggestion is not to ask, because people will often say no out of some sort of guilt. But some people might get upset if they said no and then you did it anyway, so just don't ask.
4. If it's someone you're not super close to, feel free to go above and beyond. When my son died, someone I'd never met on a poker site mailed me tasty BBQ from his hometown because it was his comfort food. I still tear up thinking about that.
5. Also feel free to go above and beyond if you are super close. Unprompted, two of my friends came out to stay with me for a week each. I never thought I'd have to ask for help, and they never made me ask. They just split up the time between themselves, told their bosses and families they'd be gone for a while, and came.
6. Sitting shiva is such a deeply wise tradition.
7. Don't expect the person to "get over it." That's not what happens. At first, the whole world is a deep, dark, awful place. Eventually, the world gets bigger, and you can step away from that place. But the place is still there, and it's always as deep and it's always as dark. It's not that you get over it; it's that your world grows again so that there are more parts to it.
8. Don't say "I don't know how you manage keep it together." What do you expect the person to do? It's not like there's another option, and poking too hard at this is almost like giving a tacit "It's OK to stop keeping it together." This is a well-meaning comment, but I think it basically never helps and often makes the person angry.
9. Try to remember anniversaries. Most people will forget, and it means a lot when someone remembers. Ditto for Mother's Day and Father's Day.
10. If you go to temple or church with the person every week, and you've had deep and meaningful religious conversations with the person for several years, and the person would consider you a soul-mate, feel free to say something religious like, "If that child was only going to be here for a short time, maybe God wanted it to be with you." If ANY of those things are not true, DON'T SAY ANYTHING RELIGIOUS. Nothing made me want to punch people in the neck more than someone who didn't know me saying, "It's all part of God's plan."
11. Do something normal with the person. Go on a walk, go out to dinner, something. And just be normal, even if it's awkward. If they turn you down, try again in a few weeks. If they turn you down again, try again in another few weeks. Rinse, repeat. It may take a looooong time. Don't give up.
12. Similarly, find an excuse to smile. The person likely isn't smiling much, and ditto for everyone around them. They'll remember the smiles, just because it's nice to know that such things still exist nearby.
13. It's not uncommon to be essentially paralyzed by fear, in ways that seem very surprising on the outside. Maybe going to the grocery store is terrifying because they've lost a child and they're sure that the store is going to be full of pregnant women, and they just can't take it if they see pregnant women right now. I don't know what to say about this one except to recognize it.
14. For women especially, there are sites that have jewelry (e.g. necklaces with the birth stone on a flower, etc.). Those can be really meaningful without being super obvious.
15. "At least" is not usually helpful. "At least you're still young;" "At least you can still have more kids;" "At least you didn't lose an older child,"… those are the things people said to me, and none of them helped. Once things get to a certain level of bad, knowing that they could be worse doesn't help, and often carries an implied statement that the person shouldn't feel so torn up since things could be worse.
16. Don't be alarmed if they're using humor, especially dark humor. But probably don't make those jokes yourself.
17. Don't try to force everything to be better. Don't tell the the person to stop being sad or to get over it. Seriously think about this one. The temptation to do this while pretending you're not doing this is strong, probably because you just don't want the person to hurt so much, but don't do it.
When gathering memories for stories to include in a legacy or tribute memory book, it can be helpful to have some prompts. These 35 questions should provide fodder for writing, conversing, and sharing memories about your lost loved one.
Gather your family around the living room with a box of old pictures and a laptop full of digital photos of the person who has died, arm yourself with this list of questions, and let the reminiscing process begin.
Don't feel self-conscious about using this list as a tool—at the most emotional times in our lives, such as losing someone we care about, any little thing that can help us along the path of grieving is a good thing; be kind to yourself.
How to get family started reminiscing about your lost loved one
A few initial steps to using question prompts to help you record memories of a lost loved one:
Use a mini audio recorder or the voice recorder app on your phone to capture the conversations about your loved one. Make sure everyone is seated close enough to be captured by the microphone.
Place one copy of the question sheet on a table or other central area, so anyone who wants to glance at the list can do so.
Use the questions to prompt storytelling, but don't rely on them like a school assignment; rather, go with the natural course of conversation, allowing the group's memories of your loved one to flow and meander as they will—it's the memories themselves, not the answers to any questions, that you want to record.
Realize that you will never get through all of these questions at once, and you are not meant to. Some of them may have no relevance to your experiences with the deceased, and one question may prompt an entire evening of reminiscence—that's good.




What does a counselor say to a teen who just found out his or her best friend has died an unexpected death? I recently found myself facing that very challenge. I found myself asking, "What can I do or say to fill the space?"
Sometimes, there simply are no words. While adults often have strong opinions about what grief should look like, such as talking about feelings, teens often don't want to talk and just want to be with their feelings. An important lesson I learned is that when a teen is grieving, he/she needs to be given the same respect, trust, and space that adults receive when they are grieving in order to process feelings in his/her own way. Initially, teens often don't want to answer questions, do art therapy, journal about their feelings, etc.
As I sat with a teen in my office, wondering if I should implement the strategies stated above, I could almost hear the words, "Just let me have my feelings!" I began to realize that I was the one uncomfortable with the silence and with "just being there" as the teen tried to absorb and process an event that forever changed the teen's life. This is not to say that, at some point, opportunities for the teen to express grief won't be helpful and therapeutic; however, the process needs to happen on the teen's timeline, not mine.
Find a Therapist for Grief
There is no "right" way for teens to mourn the loss of a friend. I believe teens get through the mourning process in a more effective way if the adults in their lives walk that journey with them without trying to determine and/or tell them what they need and/or where they should be in the grieving process. Teens need to understand that they are in a grieving process and allow themselves to feel their feelings, which can be very scary. Initially, teens may resist allowing themselves to feel anger, sadness, confusion, the need for answers, and regret. They need to be given permission to "meet themselves where they are" and to understand that it is normal for their emotions to change frequently. At some point, opportunities for teens to express their grief through art, writing, talking, etc., will be helpful and therapeutic.
What is the best way for parents to "walk the journey" with a teen who has lost a friend to death? While each situation is different and individualized, parents can take the role of listener and learner and allow the teen to be the teacher. Parents need to follow their teen's lead. Another way parents can walk beside their teen without being intrusive is by providing the support of outside resources that the teen can access as he/she feels the need to or when he/she feels ready to, before the teen has an opportunity to get stuck in the grief process.
Parents need to be mindful of their own grief issues, as they will influence the way they relate to their teen. Parents often fear that their teen will become suicidal or stuck in their grief and believe they need to monitor the teen at all times. While this belief comes from a spirit of caring, sometimes a teen will feel smothered and become resentful if the teen perceives that he/she doesn't have the opportunity to grieve in his/her own way. While parents and other family members and friends should be nearby and available, a teen may need the opportunity to perceive that he/she has enough space to sob, yell, or scream without the fear that anyone can hear. Parents need to be careful of directing their teen's grief process as opposed to being a companion and support.
While teens should not be judged for the way they grieve, clearly there are constructive behaviors as well as destructive behaviors teens may engage in while mourning. Behaviors that are considered constructive are those that encourage teens to face their grief, such as talking with trusted family members or friends and expressing emotion (along with creating art, journaling, etc.). Behaviors that are considered destructive are those that allow teens to "numb" their feelings, such as drugs, alcohol, reckless sexual behavior, antisocial behavior, academic problems, etc.
Grief is not something that ends. Without the intention of being offensive, many often say, "You need to move on," but grief is not something one gets over. It is something that changes over time and is eventually accepted.
Posted on Published: December 27, 2019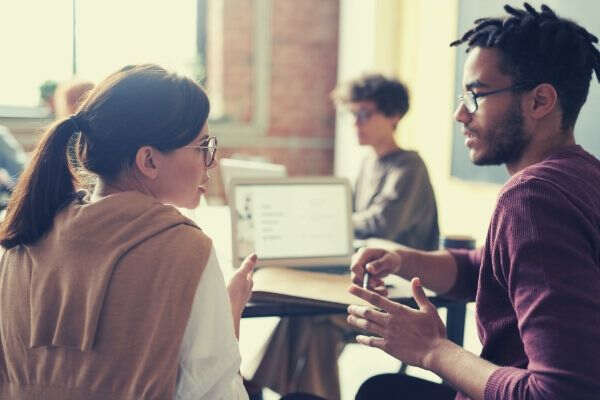 It's never easy to find what to say to someone who loses their job. Whether they've been fired or just laid off by a downsizing company, it is a difficult moment.
No one wants to lose their job. If someone you know has, we have 10+ inspiring comments you can use to help your friend overcome this hardship.
What to Say to Someone Who loses Their Job- When Their Company Closes
01 "It's time for a new start. I hope you can see this as a chance to take on a new career or dive into a new company ."
It is important that your friend doesn't dwell on the loss of their old job for too long. Focusing instead on the new opportunities available to them will help your friend move on and cope with their change in circumstances.
02 "This could be an opportunity in disguise. Better jobs are waiting."
This comment helps the victim look at the job loss not as a terrible thing, but as an opportunity they are yet to recognize. This kind of attitude toward major life changes helps people to overcome obstacles because it paints a brighter picture of the future.
03 "At least you've got a few years of work experience under your belt."
This comment helps a victim look forward. It also helps your friend focus on a few of the positive things they got out of the experience. Experience is always an advantage in the job market.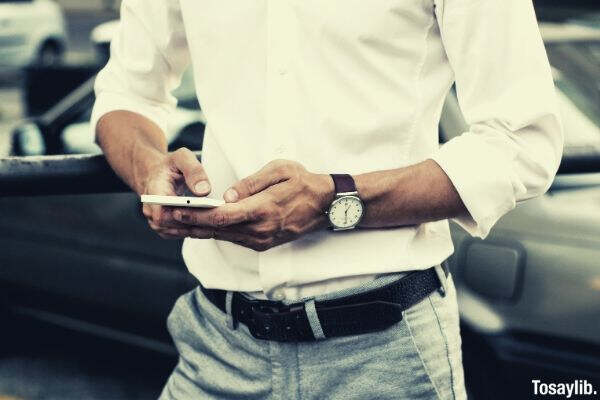 Photo by NordWood Themes on unsplash
04 "It will get better. This will all be history tomorrow."
This is a generally supportive comment that tends to work well, especially if you don't know much about the particular company or why it shut down. This message also works if you don't know the victim very well. With a simple, generic note of support, you can comfort the victim in their time of mourning.
05 "At least you weren't fired."
If you are trying to look for an upside to the whole event, this is an ideal message. It will work well on a practical individual, not a sentimental one. If you're facing an awkward situation, finding what to say to someone who loses their job can seem like a major challenge, but a comment like this will fit the objective wonderfully.
You May Also Like:
06 "Don't give up. You still have a name to make for yourself."
If an individual seems to be giving up after the loss of their job, this is the ideal comment to make. It's straightforward and practical, both of which are necessary qualities in times like these. Most importantly, the forward-thinking nature of this message pushes the victim out of their hurt and points out what needs to be done.
07 "It's not the end of the world."
This is the perfect way to pacify someone who is feeling really disappointed in the way things have gone. The victim might be feeling like the world is incredibly unfair or that their lives are over. This comment offers comfort and shows them that there is a new day waiting for them tomorrow.
What to Say to Someone Who loses Their Job – When They Get Fired
08 "It's not your fault."
When people get fired, they often blame themselves. This comment helps take them out of their misery and reminds them that they have an advocate in you. Messages like these help victims see the job loss as an effect of something outside their control and thus externalize the loss.
09 "You're going to find another company that appreciates you."
This comment tries to look toward a positive future. The assumption is that the victim was fired from their company because the organization didn't appreciate your friend's many talents. This comment avoids the fact that they were fired and emphasizes your friend's best qualities to help rebuild confidence.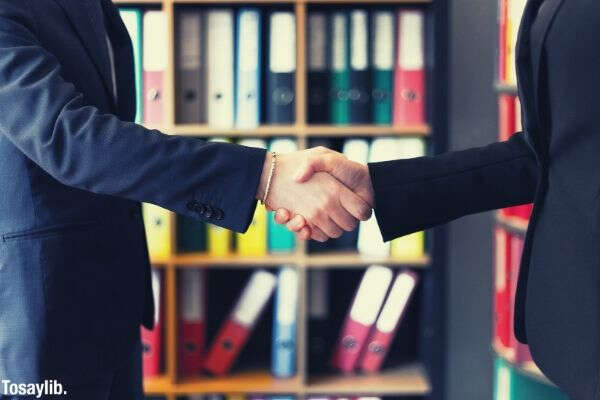 Photo by Oleg Magni under pexels license
10 "You were so much better than that company deserved."
When someone gets fired, their self-confidence will naturally take a hit. This comment will help your friend regain some of that lost confidence. A message like this will help the victim understand that they deserve better and that their former employer wasn't the best match for them in the first place.
You May Also Like:
11 "You're not alone. It's an industry-wide thing."
This comment works wonderfully when layoffs and downsizing are happening in many companies around the country. This subtle reminder helps the victim feel like part of a bigger problem and helps them to find a target for their frustration. Most importantly, this comment diverts the focus of the conversation from whether or not the victim deserved to be fired.
12 "Look at this as an opportunity to start fresh."
This comment helps the victim look forward rather than dwelling too much on the hurdle. It helps to turn the focus away from the job loss and toward the countless possibilities that the future holds. This message will work best when used on a victim that sees no future after being fired.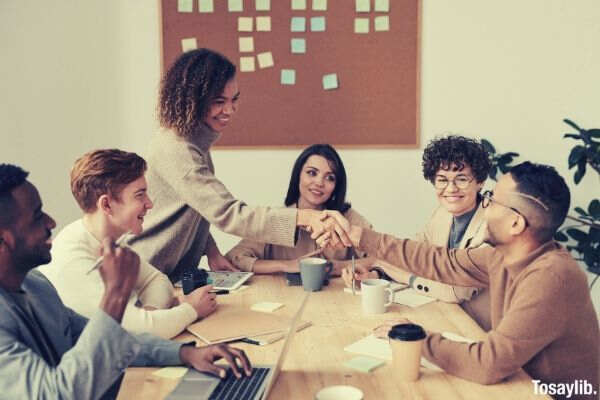 Photo by fauxels under pexels license
13 "There are better bosses in this industry."
This comment reminds the victim that they have someone on their side. It works best if the victim was fired by a boss who they've had difficulties within the past. In situations where the victim has experienced significant conflict with their supervisors, people tend to feel misunderstood. This message will help show that you support and understand them.
14 "We all make mistakes. Don't dwell on it too much."
This comment helps the victim feel better about themselves, especially if they were fired because of something they did or failed to do. Support in this form helps them realize that everyone makes mistakes and that learning from those mistakes is what is important. Despite knowing the truth of the situation, a note like this doesn't blame your friend.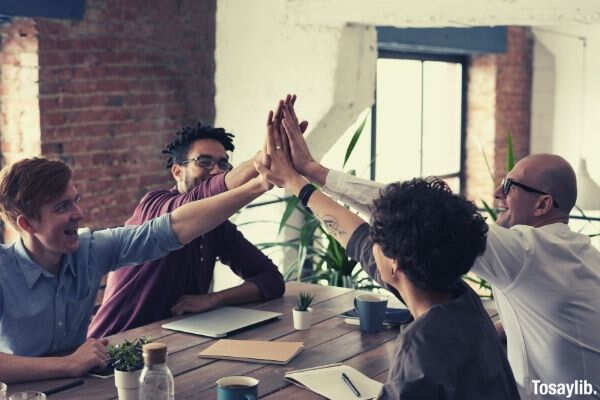 Photo by fauxels under pexels license
15 "This stuff happens all the time. You'll survive."
When consoling a friend in this situation, it's important not to blame the victim for their job loss, even if it might have been their fault. This is a feel-good comment for when you are stumped as to what to say to someone who loses their job.
Conclusion
Finding what to say to someone who loses their job can be a daunting task. There is no single perfect way to console a victim of downsizing or industry layoffs.
Nevertheless, if you say something kind, it will always be appreciated. Try any of these ideas to inspire your own consolation comment.
Support for Healing
The death of a sibling is the most neglected loss in adult life. Loss of a sibling means loss of someone who knew your formative past. It might trigger feelings of guilt over unsolved sibling issues or a sense of abandonment.
Adult sibling loss often falls into the category of "disenfranchised grief." Sympathy is traditionally extended to surviving parents, a spouse or children, yet surviving brothers and sisters are sometimes expected to "get over it" quickly so they can comfort others or "replace" the lost sibling. Siblings might not receive the support they need to heal, and they might hide their feelings from others.
Life Changes in an Instant
Common issues faced by surviving brothers and sisters include:
Seeking a New Identity
Someone who has been a part of your life since birth can serve as an essential part of the background from which you live your life, a piece of the unbroken wholeness that defines you.
The death of a sibling, however, upsets birth order within a family, robbing surviving siblings of the individual strengths, characteristics and identifies that are tightly linked to birth order. It takes time to learn how to live your life again. You have to grow within yourself the parts once carried by your brother or sister. You don't "get over" this as much as "grow through" it.
The Loss of a Future With Your Sibling
Not only have you lost the actual person and your relationship with them, but you have lost the part they would have played in your future. You go on to marry, have children, buy a house, succeed or fail, retire. Each event underlines the terrible reality that your brother or sister is not there. Forever after, all events, no matter how wonderful, have a bittersweet flavor. So-called anniversary reactions can arise on birthdays, holidays and other special occasions.
Caregiving
What prevents many bereaved siblings from processing their own grief is a desire to protect someone—perhaps their parents, spouse or children. The focus on "being there" for someone else allows them to put their own grief process on hold. It's not uncommon for surviving siblings to accept the grief of others or take on the role of "compulsive caregivers," always available for others who are grieving.
Compulsive caregivers might focus so much energy elsewhere that they become empty, over-stressed and sometimes clinically depressed. They might appear "bristly," speaking in short, quick sentences while denying the underlying pain. Their unacknowledged feelings can turn heavy and burdensome, preventing them from recovering and regaining a sense of identity.
To resolve compulsive caregiving, confront your own sadness and pain, own it and feel it as deeply as you need to. Author John Gray says, "What you feel, you can heal." You might need to talk about every detail of the death and express the associated feelings over and over until you wear out the pain.
Assert Yourself
One last comment: Don't be embarrassed if one of your worries or thoughts is, "Am I next?" When adult siblings die, it is natural to question your own mortality. Siblings are peers, so it makes sense and is normal to think in this way.
Society may not recognize the intensity of sibling loss, but bereaved siblings know that the loss has a real, sometimes devastating impact. You might have to educate the people around you and ask for their much-needed support. Assert yourself and ask for what you need.
If you're anything like me, you grew up in a fairy tale, surrounded by siblings who stood ten feet tall. You grew up with parents who were as brave as superheroes. You grew up naïve to the world around you.
Don't get me wrong; I was well aware of what the news never failed to talk about. I knew that mothers and fathers could lose their battle with cancer. I knew that children could get kidnapped. I knew that houses burned down and car accidents happened almost everyday.
But I had created a world where my family was untouchable – where nothing could ever happen to them.
Five years ago a police officer knocked on our front door. It was 10 o'clock at night and I had just gotten ready for bed.
"There's been an accident. You need to come to the hospital right away."
By this point I had seen enough TV shows to know this was not what you wanted to hear from a police officer…especially not at a 10 o'clock at night and especially not when your older brother still hadn't made it home.
I lost a brother that day. I lost a cheerleader, a mentor, a best friend.
The safe space I had created so easily disappeared and I was left to tackle the world without the one who had always paved a path before me.
There's no word to describe the loss of a sibling. If you lose a spouse, you're a widow. If you lose your parents, you're an orphan. But if you lose a sibling, you just become the girl who lost her brother.
My therapist described it as a losing a limb – if someone tells you it gets better with time, they're lying to you. Yes, cuts get better and wounds do heal. But when you lose an arm, it's foolish to await the day that it "gets better"; you simply learn to live with one arm. I learned to do the things I know he would have liked. I learned to listen to the songs we sang together in the car without breaking down in tears. I learned – and I am still learning – to function normally without him just a phone call away.
However, "normal" has lately been like a blanket too short for a bed. Sometimes it covers you just fine and other times, it leaves you in the cold, shaking. And I've come to find the worst is that I never know which one it's going to be when I wake up.
It's been almost five years since that day. Some days the ache is a little less than before, but on others it makes me want to lock myself in my room. And some days still, I am stuck in what feels like a void.
There is no statute of limitation on grief. There is no time limit to waking up crying or having to leave the grocery store because you see their old friends. There is no special cure for those dull aches in your heart that don't seem to ever go away. But coming from a sister who thought she would never find the light again, know there will come a day when the thought of that loved one brings a smile to your face instead of leaving you gasping for a breath that you cannot find. There will come a day when you find yourself talking about them and you do not feel uncomfortable. There will come a day when the universe sends you a sign to let you know that they're doing okay.
And there will come a day when the 19 years you got with them becomes enough for the 19 more you'll never have.
As I've come to find, there is no other love like the love for a brother and no other love like the love from a brother. And if you're lucky to have a brother who is also your best friend, that love is going to cover you during the best of times and, no matter what, hold your hand through the worst.