More By Kevin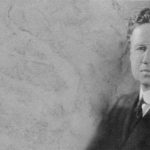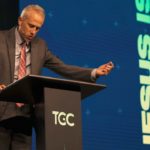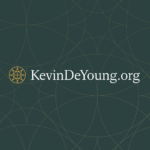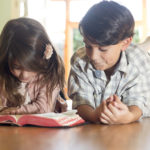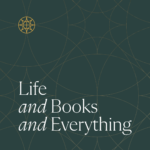 Several years ago–I can't remember if it was three or four–we experimenting with turning one Sunday evening service a month into a prayer meeting. I'm happy to say the experience stuck and these monthly prayer services have become a highlight of our life together as a church.
Over the past couple years, and especially over the weekend after I tweeted something about our prayer service, I've had people ask me what we do at these prayer meetings and what they look like?
In general, the service is 60-75 minutes long. We usually start with a hymn and then have a brief (15 minute sermon). We haven't always included the sermon–and there is a danger of the sermon eating up all the time for prayer–but we've found that a brief sermon gets the heart ready for prayer and is also helpful for non-Christians who may be visiting. The rest of the service is set aside for prayer, which is normally led by me, or sometimes by one of our other pastors. Rather than go into a blow by blow of this past week's service, I thought it would be helpful to share some lessons we've learned about planning for and leading an effective prayer meeting.
1. Establish a regular and attractive time for the service. If you don't currently have a prayer service, you will have a hard time starting one up at a new time. People are already overbooked. No matter how much you exhort people, it's hard to get a good turnout for prayer on Friday night or some early morning. We have a 30 minute prayer meeting on Tuesday mornings which is faithfully attended by a few church members. It's a great time for those of us who make it a priority. But it's rarely more than 10 people. By putting our prayer service in a regular church slot–which for us was Sunday night, but could be Wednesday night or some other time–we not only made it possible for more people to attend, we sent a signal that this was important. To be fair, our Sunday evening attendance is not anywhere near our Sunday morning attendance, but I bet we had 125 people at our prayer service last night. That's a lot better than nothing.
2. The pastor has to be involved. I lead most of our prayer services. Rarely does anyone besides one of our three pastors lead. That's not because others are incapable of leading well. They are and some have. But we want people to see that this is not a throw away event. The pastor does not have to be the best prayer warrior in the church or the only champion for prayer, but I'm convinced he has to take ownership of the prayer meeting if it is to succeed.
3. Use variety. Our prayer services are always different. We've used lots of different forms and approaches, including: singing prayers, reading prayers responsively, praying through Scripture, being led in prayer, praying as a large group, praying in small groups, praying through old liturgies, praying through old prayer manuals, praying through confessions, and taking prayer requests. This past week I led the congregation in praying through Martin Bucer's prayer of confession (with periods of silence) and his prayer of intercession (with periods of small group prayer), both taken from his Strasbourg Liturgy.
4. Include children. This has been one of the unexpected delights of our prayer meeting. We have lots of children in our church and many in our worship services. They are full participants, often praying out loud when we huddle in small groups of 8-15.
5. Celebrate. We share a meal after our prayer services. Some churches may be too big for such fellowship, but most are not. Having pizza and ice cream together gets the kids excited and sets apart the evening as anticipated fellowship event as well as a time for prayer. Prayer is hard work, so put your best foot forward.
6. Be patient. Praying out loud is difficult for some people. Praying for 30-60 minutes can feel awkward at first. Keep at it. I think we've grown a lot in praying together as a church, but it takes practice.
7. Keep up the pace. Maybe in some churches and in some cultures God's people can linger in prayer for hours on end, but in my experience in this country, we need to keep things moving. A half hour of prayer can seem daunting, until you break it up into 3 minutes of silent prayer, 4 minutes in led prayer, 5 minutes in read prayer, 8 minutes in large group prayer, 10 minutes in small groups praying through five separate items.
8. Plan, plan, plan. Can I say it again. Plan! The biggest human difference between a vibrant, effective prayer meeting and a dull, ineffective one is planning. I learned this from Ben Patterson, both from his teaching and from his example. Many churches gave up on the prayer meeting because no one knew how to plan one. Asking people to popcorn prayer for 30 minutes will not sustain most people's interest. People need categories for prayer. They need models for prayer. They need theological boundaries for prayer. The pastor must spend significant time preparing to lead his people in prayer.
9. Remember. Be expectant when you pray. And when God answers prayer, remember to thank him. I will never forget that it was soon after starting our monthly prayer service that God started opening the doors for us to buy our current church facility. I don't think anyone who was at the service will forget the time of prayer we had for a college student with cancer and his newlywed. We've prayed for little babies and old saints. We've seen some people get better and some go to be with the Lord. Of course, every church prays for these sort of things, but we've been blessed to be able to pray for them together.
10. Don't forget to pray. Taking prayer requests for 25 minutes and praying for 5 minutes is nice, but not really a prayer meeting. Having your calling pastor do a traditional service for old people may be a wonderful idea, but it's not a prayer meeting either. And singing four hymns, preaching for 30 minutes, and then praying through the sick list for 10 minutes is not what we're talking about. Make sure your prayer meeting is full of prayer.
Kevin DeYoung (PhD, University of Leicester) is senior pastor of Christ Covenant Church in Matthews, North Carolina, Council member of The Gospel Coalition, and associate professor of systematic theology at Reformed Theological Seminary (Charlotte). He has written numerous books, including Just Do Something. Kevin and his wife, Trisha, have nine children: Ian, Jacob, Elizabeth, Paul, Mary, Benjamin, Tabitha, Andrew, and Susannah.
Prayer is the most powerful tool we have to connect with God. Many assume prayer is a solitary activity, but the power of prayer grows if shared amongst the congregation. Prayer meetings can be a chance to share God's message and build strong relationships with the church and its parishioners.
Historically, prayer meetings have been held on Wednesday or Sunday evenings. These meetings can feel powerful to some, overwhelming to others, and possibly tedious to the rest. Too often, churches lose sight of the reason for their existence. This article discusses why people lose interest in prayer meetings and what changes churches can make to excite and encourage more participation.
Here are 10 prayer meeting ideas to increase attendance and connect with god:
10 Ideas to Get More People to Attend Prayer Meetings
1. Move the prayer group
Most prayer meetings are held in the church. Sometimes in the main auditorium, the lobby, Sunday school rooms, or the basement. It is a convenient and reliable location to hold a regular weekly meeting. It is also a bit boring. Attending the same meeting and the same location can lower expectations of what people will find in these meetings. Meetings that take the chance and step outside their comfort zone may hold prayer meetings in members' homes. These locations can add interest and more relationship-building opportunities to a prayer meeting. Inviting people into your home takes a level of trust. Visiting someone's home automatically opens your eyes to their lifestyle and family.
Pro tip: Prayer meeting groups that choose to hold meetings outside at parks or other locations encourage new involvement and interactions. If the group is concerned about a social issue and is having difficulty with a specific politician's actions, prayer meetings can be held outside that politician's office or another public facility. It should not turn into a protest, but by getting close to the issue, members of a prayer group can speak passionately and connect with God on issues they care most about.
2. Make it possible to meet online
Boredom is not the only reason people stop attending prayer meetings. Since most meetings are held on Wednesday or Sunday evenings, those who work the following day may find attending in-person prayer meetings inconvenient. Church members who are homebound or have left for college may want to be part of the prayer meeting but cannot physically attend. The pandemic has opened our eyes to the importance of sharing Sunday sermons online with a virtual church. As congregations have warmed to these online sermons, many have asked for online prayer meetings as well.
Church leaders can also use these meetings to encourage virtual church attendees to be more active in the church. All people need is a computer, laptop, or smartphone, and internet access.
Online prayer meetings can be held with streaming services like Zoom. This tool allows you to invite anyone to attend your meeting and requires you to stick to a scheduled start and end time. This may seem inconvenient, but it will help end prayer meetings from going over time and discouraging people from attending.
3. Encourage children and teens to attend
Children can liven up any environment. If a church's prayer meeting is getting a little stale, it may be time to welcome fresh blood. Inviting children of any age into a prayer group means your meeting will need to be reworked to keep their attention.
Involving them in the activities and planning stages can brighten up a group and bring in a new perspective. New members mean new ideas that may eliminate boredom and fears and encourage more adults to join the meeting.
Churches constantly share concerns about the younger generation but do not often include them in leadership opportunities. Prayer meetings can be a way to teach teens and children how to pray and include prayer in their lives. By teaching children how to involve Christ in their daily lives, churches are creating strong Christians who will spread the message of God to their communities.
Pro tip: Offer your teen volunteers the chance to form mentoring relationships. These mentorships will help develop new leaders for the church and ensure its long-term success.
4. Liven it up with a theme
Unoriginal prayer meetings are a common complaint among church members. Bring some excitement and originality to a prayer meeting with a new theme every week.
Themes can include vague ideas like love, motherhood, and trust or different types of prayer. Developing a theme for each week gives the prayer meeting leaders ideas to form their teaching and activities. Prayer meetings that include a theme encourage fresh and novel thinking. People who attend these meetings may not feel as stuck and fearful of finding ideas of what to pray for.
Pro tip: Themes are also an excellent way to attract new people to your church. For example, with a prayer theme of motherhood, you can invite young and older women to your church once every month. They will not only open up to God but also form a lasting relationship with the church. This way, keep targeting different age groups, interests, and issues within the community.
The midweek prayer meeting is too often just another service attended only by those who feel it their duty to be present, but not be­cause of any interest in the service.
By ARTHUR KIESZ, Pastor, Fort Worth, Texas
The midweek prayer meeting is too often just another service attended only by those who feel it their duty to be present, but not be­cause of any interest in the service. This is de­plorable, but often all too true. This service should be conducted in such a manner as to attract both young and old. This is possible if we give special consideration and preparation to it.
I do not feel that I have been any more suc­cessful in conducting midweek prayer services than have a large number of my brethren. However, I would like to share with you the procedure I follow which has proved fairly suc­cessful.
We spend about ten to fifteen minutes in singing. Our people enjoy singing the good old gospel songs. On the Sabbath they do not have this opportunity. The congregation sings two selected hymns ordinarily. After a season of prayer we have a brief study. This should never exceed thirty minutes, and twenty min­utes is better. After this we have a testimony service. We alternate the testimony service and the prayer service. One week we have a season of prayer, the next a season of testimonies, fol­lowing the evening's study.
My first consideration is the place of meet­ing. I prefer to meet in a room of the church smaller than the auditorium. When this room is filled it appears that a large number are in attendance. More will attend, and extra chairs will have to be placed. This psychology will work, until you will be forced to move into the auditorium. This is as it should be.
The place of meeting, however, is not the most important. Your attendance will not in­crease unless you present something which the members need, and which interests them. I fol­low a series of studies on a given subject. For example: I study Babylon from its origin to its close, when the Lord comes. This has proved very fascinating.
A question and answer form is also very helpful. I write out unusual questions on vari­ous phases of the sanctuary service. It is sur­prising how much you will learn yourself, and how helpful it will prove to those in attendance. This is only one of many subjects which can be used in this manner.
I make the services informal. Anyone present is permitted to ask questions and make com­ments. This is very stimulating. We also study the books of Daniel and Revelation, verse by verse. In connection with these studies we use the Spirit of prophecy writings as an auxiliary, particularly the book Great Controversy.
I find that these studies appeal to our people, and our attendance increases. I am never satisfied unless at least a third of the church mem­bership is in attendance at the prayer meeting. The average attendance in most prayer meet­ings is only ten per cent. The attendance at the midweek service is a good gauge of the spirit­ual condition of the church.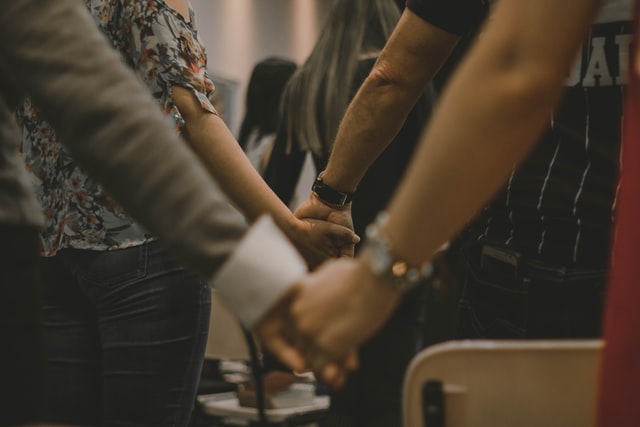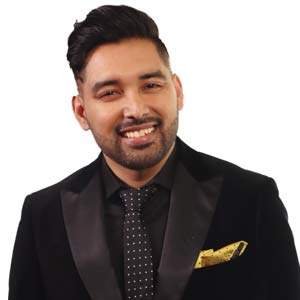 Shyju Mathew
Church Growth
December 14, 2011
Have you noticed how a music concert can draw a massive crowd? I guess it's almost as easy for a healing evangelist or a prophet to draw crowds. But what if it's a Bible study meeting?
I am sure you will see a drop in numbers. Again, compare that with a prayer service and it seems to garner nothing more than an all-time low attendance.
Now, it is not necessary that it may be so due to poor interest. Perhaps there is a lack of focus in your prayer meetings or maybe the preparation was not up to the mark. In this post, I want to share a few important things to consider while organising a prayer meeting:
1. Clear Focus
There has to be a clear focus. Go through Acts 2 in the Bible that underlines this aspect. Our city (Bangalore, India) recently organised a 120 hrs of prayer for the city and the state. Scores of churches gathered together to pray as the focus was made clear. It was easier to back up something that had clearly stated objectives. Prayer meetings done just for the sake of it don't usually go so well.
2. Common Interest
Consider a uniting factor and express that clearly. What aspect of the prayer meeting is going to help the attendees? It is easier to rally people over a vision or a mission from God.
3. Prepare
Praying with your church is not like praying by yourself. Plan in advance with time and objectives in mind. Discuss with other leaders to make sure you haven't missed anything important. You can also use social media tools like Facebook or Twitter to coordinate. But remember; don't stray from the main objective. Remember to ask the Holy Spirit to lead you on the subjects that require immediate prayer.
4. Lead
A leader who is not passionate about prayer cannot lead a prayer group. Don't expect people to be excited if your own leaders show disinterest. Your excitement, diligence and commitment will be noticed and reflected in the prayer group. Take initiative to announce it like you would announce any other meetings in your church.
5. Pray
It is sad to find prayer meetings that turn into a time of mere singing and preaching. Don't make your prayer meeting into a time for songs, sermons, announcements, and then only allow 10 minutes for prayer. Get down to work and p-r-a-y.
6. Get Creative
Not everybody may have your spiritual maturity and grace to pray for 2 hours at a stretch. Keep your prayer meetings creative and exciting. Use short clips on transformation that have happened as a result of prayer. You can find many such good videos on YouTube. You can also use PowerPoint and appropriate pictures to show your prayer requests.
7. Don't Quit
All hell will break loose when a church takes up prayer (and fasting) as their priority. Satan will try to use anybody and everybody to stop it. Therefore, plan with wisdom, humility and most of all perseverance. And the Lord will cause you to be a blessing to your church, city and the nation itself!

Several important matters must be considered in order to have a good, live prayer meeting. Of course the all-important thing is the presence of the Spirit of God, without whom no spiritual blessing can come. But there are certain things on the human side that help or hinder success.
First of all, the physical conditions. I do not believe even the angel Gabriel could infuse life into a meeting that is held in a dull, close room. Let there be plenty of fresh air. Make the room bright and cheerful, and there will be little chance of people falling asleep.
The meeting should begin and end promptly on time. Announcement should be made on Sunday, and a cordial invitation given to everybody to attend. If the prayer meeting is held in contempt, it is useless to expect a blessing there. I know some churches where they look forward to it more if anything than to the Sabbath services.
It is a good plan to allow about a quarter of an hour at the beginning for singing, another quarter for the leader to read Scripture and introduce the subject of the evening, another quarter hour for prayer and testimony, and the remainder of the hour for special prayer. But I do not suggest this as a permanent division of the time. Avoid falling into ruts of any kind. If some leading minister can attend, let him occupy the whole time; and introduce variety in other ways.
The music should not be neglected. Paul says, "In everything, by prayer and supplication with thanksgiving, let your requests be made known unto God." I take it that thanksgiving and praise can best find expression in songs in which all can join. It is therefore important to have an active, earnest leader of the singing, who is able to read the pulse of the meeting, and by striking up suitable and familiar hymns bridge over a pause, if need be.
A Good Leader
The success of the meeting depends largely on the leader. If he is full of life and of the Spirit, the audience will catch his enthusiasm; but a cold, listless manner throws a wet blanket over the proceedings.
He should be there ten minutes before the meeting begins, in order to see that everything is in good order, and he should come prepared to lead. If there is one thing that will kill a meeting sooner than another, it is to have the leader stand up and state that he has not come prepared. If a subject has been announced, it is his duty to study it so that he can introduce it intelligently. If he is not limited to any special subject, let him introduce one that appeals to the hearts of the people, and that they can speak upon without special preparation. When I was in charge of a work in Chicago, I used to say, "I am going to take up the Good Shepherd (or some such topic) tonight," and then got friends to quote texts or make remarks on that subject. Let the leader set an example by being short and to the point in his opening remarks.
As at all other services, I believe the best thing to do is to feed the people with Scripture. Why is it we have so much backsliding, so little growth in grace? Because of the lack of food for the soul. If one neglects the Bible, his soul becomes starved and easily stumbles. "As newborn babes, desire the sincere milk of the Word, that ye may grow thereby." The more men love the Scriptures, the firmer will be their faith. And if they feed on the Word, it will be easy for them to speak; for out of the abundance of the heart the mouth speaketh.
Like everything else, the plan of announcing a topic beforehand can be abused. The objection is raised that in many meetings persons get together, have one or two prayers, and discuss a topic. There is no need to pervert the meeting in this way. Let there be full liberty to all to tell their joys and sorrows, and give their testimony along any line.
A Good Following
The success of the meeting must also depend largely on the audience. The leader is not a Goliath, to go forth alone. Of all church services, the prayer meeting is the one specially intended for church-members to take part in, and the subject should be such as to draw them out. The leader should try to bring in fresh voices, even if he has to hunt them up before-hand.
The members should come to the meeting in the spirit of prayer. It ought to be on their hearts from week to week, so that they are thinking about it and praying about it. If a spirit of unity prevails, such as we read of in the case of those early Christians who "all continued with one accord in prayer and supplications," blessing will surely follow.
I have no sympathy with the excuse that people have not time to attend. Of course there are certain ones whose circumstances or duties keep them away; but with many the excuse is due to sheer carelessness or indifference. Daniel was a busy man. He was set over the princes of a hundred and twenty provinces. Yet he found time to retire to his chamber three times a day to pray and give thanks before his God.
When the meeting is thrown open, friends should be brief and pointed in their remarks. We are not heard for our much speaking. Bible prayers are nearly all short. Christ's prayers in public were short. When he was alone with God, it was a different thing, and he could spend whole nights in communion. Solomon's prayer at the dedication of the temple is one of the longest recorded, and yet it takes only six or eight minutes in delivery. "Lord, help me"; "Lord, remember me when thou comest into thy kingdom"; "Lord, save us; we perish"— such are the prayers that never failed to bring an answer. The prayer that our Saviour left his disciples is a model in its brevity, its recognition of God and desire for the glory of his Kingdom, its sense of dependence upon him for daily needs and for deliverance from the guilt and power of sin.
Be Definite
Beware of vagueness. It is a sure sign that the prayer is heartless and formal. Beware of praying about everything that can possibly be touched upon. Leave something for those who follow to pray about. Beware of falling into ruts. Dr. Talmage says that if we were progressing in our Christian life, old prayers would be as inappropriate for us as the hats and shoes and clothes of ten year ago. Mr. Spurgeon said that some men's prayers are like a restaurant bill of fare— ditto, ditto, ditto.
I believe in definite prayer. Abraham prayed for Sodom. Moses interceded for the children of Israel. How often our prayers go all around the world, without real definite asking for anything! And often, when we do ask, we don't expect anything. Many people would be surprised if God did answer their prayers.
As it is the members' prayer meeting, special prayer should be offered on behalf of the church in all its varied activities, the pastor and all in authority. Other subjects for special prayer are the sick and sorrowing, the unconverted, and the services of the coming Sabbath.
Before the meeting is closed, an opportunity might be given for the unconverted (if there are any present) to make a confession or rise for prayer. I have one church in mind where they have conversions right along at the prayer meeting. Some testimony, some personal experience of God's grace and blessing, will often convince a man where sermon and argument fail.
The greatest need of the church today is more of the presence and power of the Spirit of God. O that Christians were roused to greater earnestness and importunity in prayer! I believe that the greatest revival the church has ever seen would result. God help us, each one, to be faithful in doing our share.
From Golden Counsels by D. L. Moody. Boston: United Society of Christian Endeavor, ©1899.
Submitted by Mark Virkler on March 18, 2012 – 09:52
Question: My question concerns prayer meetings at my church. The Lord has been calling me into an intercessory prayer ministry for some time. A group meets on Sunday morning and a group of ladies meets on Wed. mornings. Someone leads and has a list of prayer requests to tell the group (broken up into small groups of 4/5 people) what to pray for. Most of the time I feel a bit out of place since I don't pray privately in this way. I may have some requests but for the most part my prayer time is worship (a lot of praise and thanksgiving), tongues, and the Holy Spirit directs me to a person or gives me the topic to pray for. I have been asked to lead this Wednesday's ladies' prayer meeting. Any thoughts on how I should handle this prayer meeting? I have continued attending the prayer meetings to be part of the church and to be united with others in prayer.
Answer: I would start with worship and prayers of adoration, and encourage people to then pray as they feel led. This causes the prayer time to just flow from one to the other, being led by the Spirit.
Instruct them ahead of time that you want to worship with them for a bit and begin the prayer time by lifting Him up, and then tuning to the flow of His Holy Spirit (within), and people praying from flow as they feel directed, and moving from person to person as people feel led to pray.
If there is a list… the items could be mentioned before beginning… and you could tell people that if the Lord brings it to your heart to pray about any of the items from the list, fine, and if not, then people can pray as they feel led to pray, and you will trust the Holy Spirit will have them pray for all things HE wants prayed for. This should work fine.
Response Back: Thank you for your guidance. I followed your suggestions for the prayer meeting, and the prayer session went beautifully. The Lord took the lead.
When praying in a corporate prayer meeting ask God to help you to forget everybody else. You're not there to impress others with your praying. You're not there to be eloquent as the Pharisees were. Your prayers don't have to be fancy or perfect. Remember prayer is the expression of the heart to God so we need to learn to be free and to be ourselves. We need to learn to be specific in prayer.
Two most important factors, I think, in a group prayer meeting or a church prayer meeting is: Ask God to help you to forget everybody else. You're not there to impress others with your praying. You're not there to be eloquent. Your prayers don't have to be fancy or perfect. They don't have to be even theologically accurate the way you'd want them. You know prayer is the expression of the heart to God. So we need to learn to be free. We need to learn to be ourselves. We need to learn to target in prayer. You know maybe if we come to pray to a prayer meeting we ought to prepare and say, you know, I'm going to pray for two people tonight, or two specific things. Or if there's prayer requests that come forth, I'm going to grab onto one of those or maybe two of them and I'm just going to target those. And I'm going to be specific. And I'm just going to beseech the LORD to work.
If you have a group of ten Christians or thirty or fifty Christians, who are praying and you have a corporate time of prayer, if they'll pray that way then they'll just get down to business. And one brother prays for this family that's in need. "Lord, would you work in them? Here they are. You know their need. We're coming to ask you to do this for them." To maybe pray some Scripture if it's natural to do so. Because you know you're praying the mind of God when you do that. But specifically just go and make petition and request. And make your time brief. It'd be better to go shorter and be effectual. And you consider your brothers, you're giving others time to pray.
And then later, if there's a lull and you can pray a second time then jump in there and do it. But I think if Christians together would forget about the self consciousness, consider their brethren. To pray brief short prayers at times. And maybe if you get a real burden for something, you know, it'd be fine to pray for one or two minutes. But five minutes doesn't sound like a long time and it's not when you are praying alone. But if somebody prays for five minutes in a corporate prayer meeting, it can ruin the spirit of the prayer meeting. Because they began to dominate. And others can lose interest or they afterward they don't know what to pray, you know.
So, it's being sensitive about that you have brothers and sisters there that God wants to pray also is really important. Don't let the prayer meeting ever be about your praying or how long you do it. Or eloquence or fanciness. No. Just brevity, target and being real and honest. And learning that when you go to pray you can learn to discipline yourself and make yourself realize, "Okay, I'm going to pray now. I'm addressing God. I'm going to forget about everybody else and I'm just going to talk to the Lord and just be real." That's what makes for a good corporate prayer meeting.
Zoom Prayer | Obituary | Invitation | Prayer Hall | Memorial | Funeral Ceremony | Personalized Services
Last Journey Prayer Meeting On Zoom
Best Virtual/Zoom/Online Prayer Meeting Services
The Rituals of biding the last goodbye to the lost one run deep in each faith. But the ongoing pandemic has robbed us of these traditions, and not being able to mourn in peace with our loved ones is likely to leave an impact on us.
A Funeral Prayer meeting is one tradition that serves a sense of calm amidst the chaos. It allows the distant family members of the bereaved to come together, pray, and pay condolences.
The Prayers, devotional songs, and the blessings of our loved ones allow us to rise above our emotions and understand the true meaning of life. Realizing that our bodies are transitory but the soul lives forever is something that enables us to heal.
To provide the mourning families with some measures of solace, the Last Journey brings the prayer meetings to you via zoom calls. Whether in distant villages or within International Borders, your family and friends can be with you during these difficult times.
Zoom/Virtual Prayer Meetings Services:
Customized Prayer Hall with floral decor and a framed photograph of the deceased.
Artists and Devotional singers, addressing the lost one.
Multiple Camera set-ups and Wi-Fi connection in the hall.
A Platform for connecting the family, artists, and guests digitally via zoom.
Interactive sessions with the guests, allowing them to pay a tribute.
Details such as online links, meeting ID, and passwords shared via creatives.
The Last Journey technical staff for supervision and help.
What is an Online Prayer Meeting Service?
An online prayer meeting service is a virtual service that allows family and friends to memorialize and celebrate their deceased loved one while being on the same screen as others. These types of virtual services can be used to observe funerals, burials, and various other events such as celebrations of life, memorials, etc.
How to Lead a zoom Prayer Meeting?
The zoom prayer meeting will be a real-time event that will be covered and demonstrated from a particular location to all the family members, relatives, and friends. The rituals of the event bring about a sense of spiritual feeling, which help the soul attain enlightenment and allow the family to heal.
Keep in mind that all of these events must be Zoom-compatible. If you intend to have guests speak, make sure they are aware of the situation and have access to a webcam and microphone. Also, prepare any graphics or music ahead of time so they're simple to pair with Zoom.
It could be beneficial to have a single officiant. This could be a religious leader, a family member, or a funeral home representative. We will assign you pandit/purohit to officiate the meeting. Our staff will be available on the same Zoom link as well to provide you assistance if there is anything holding back. Our staff is not only experienced but also very proficient on how to schedule and interact within Zoom.
Holding a meaningful service is what we aim for, and our team of experts will lead the meeting mannerly:
Deciding on the venue for the event
The first step is to decide whether the ceremony will be held at home or an external venue. Based on that, our team will figure out the arrangements and memorial props.
Guest list and dress codes
To show respect and honour for the deceased in a way that everyone would show in real life, it is essential to set have a practical guest list and dress code.
Planning on the series of events for the service
Since the team of the Last Journey will be overlooking the technical tasks and online streaming, you can focus on the funeral and the ceremony, rather than worrying about the technicalities.
Prayer meeting invitations
We will send e-invites well in advance to the invited list of friends and relatives. It is an easy process to attend and join the meeting.
If you are currently leading a prayer group, or thinking of forming one, these ideas will enrich your time together with the Lord.
Focus your prayer time on God. Include worship, praise, and thanksgiving through song, Scripture, testimonies of praise, and praise videos or audiotapes.
Include a time of silent, personal confession. This will help "clear the air" for the participants (Psalm 66:18).
Stimulate prayer through short, appropriate devotional messages (live or taped).
Keep the sharing of prayer requests brief so most of the time is spent actually praying.
Ensure a balance of personal requests (supplication) and requests for others (intercession) by leading with one or the other when the list seems skewed, thus encouraging others to do so as well. That way, some might find that God is leading them to pray for things other than what they first had in mind.
Talk to God in conversational language. Avoid making a prayer speech or preaching during your prayer. This will ease the minds of those who are not as used to praying in a group.
Tell the members that they can pray as often as they wish, but avoid monopolizing the time. When experienced pray-ers keep their prayers short and simple, the inexperienced pray-er is not intimidated.
Prevent predictability by changing the format of the meetings. Use various themes such as the attributes of God, those found in Scripture, the characteristics of prayers, etc.. Have different people plan and direct the meeting.
Throughout each meeting, ensure adequate changes in position (sit, stand, kneel, join hands in a circle) and groupings (partners, threes, one person praying while all agree).
During your time, write a note or card from the group telling people you spent time bringing them before the Lord. As you pray together for leaders, take time periodically to write to them, saying that you are praying for them.
Try new locations for your gathering, but do it discreetly. You don't have to always meet at church. Try gathering in different homes. Pray in a park, or in cars, at or near the site where local social issues are an ongoing concern. Take a prayer walk, together enjoying God and his creation as you pray.
Make sure to maintain confidentiality regarding anything personal that is shared. Doing so is key to building trust and a sense of safety.
Connect Connect with a mentor now!
Twitter Comment on this article
Why God Might Not Be Answering Your Prayers
Do you want to get to the bottom of why God seems to be silent, no matter what you discover?
The ACTS of Prayer
Learning to pray can seem overwhelming, especially if you're new to it or if you haven't done it in a while. Here is a simple guide to prayer based.
Doug Britton, MFT
www.dougbrittonbooks.com
Introduction to a seven-step small group meeting
You know that something wonderful can happen when a group of people gets together to study what God has to say. Yet you might feel intimidated at the thought of leading a small group, or you might not know how to format or lead a small group. If so, you aren't alone. I have led groups and taught classes hundreds of times. Before beginning many of them, I thought I wasn't up to the task. Yet time after time, I prayed for God's help and he came through.
Whatever the topic you are studying, this easy to follow seven-step meeting plan shows you how to lead small group. It can help you format and lead great small group Bible studies or studies of other books. May God bless you as you lead your group.
Your first small group meeting
Introduce yourself and tell a little about your life. Ask everyone to introduce himself or herself. Discuss your small group format, procedures, and ground rules such as:
Speak courteously and respectfully.
Read the chapter you will study ahead of time.
Keep everything said in the group confidential.
The seven steps for a small group meeting
Step 1. Start the meeting with prayer.
Ask God to bless each person and to help everyone be open to what God says as you study. Also silently pray, asking God to help you lead the group.
Step 2. Have an icebreaker (optional).
Ask everyone a fun, easy question.
Step 3. Read the memory verse as a group.
If the chapter or book you are studying has a memory verse, read this verse out loud as a group. Encourage everyone to memorize it.
Step 4. Review key points in the pages you are studying.
Read the bold-faced text or headings that introduce points you think would be most useful for your group to discuss. Explain how they affect you personally. Ask group members to share what they got out of these points.
Step 5. Ask questions to generate group discussions.
Ask questions about what you have read. Include factual or doctrinal questions as well as personal application questions.
Step 6. Assign homework.
Ask the group to read the next chapter before your next meeting.
Step 7. Close in prayer.
Ask for prayer requests, then pray for everyone to grow in the area you studied and for each prayer request. One person could pray for the group or members could pray for each other.
Your last small group meeting
When you complete a study, ask if the small group would like to study another book. Also ask for feedback about the group's format and procedures.
Doug Britton, MFT
Doug Britton, Bible-based Marriage and Family Therapist, has helped hundreds of thousands of people as a therapist, clinical director of a treatment center, seminar speaker, radio cohost, and author of over twenty books that show how to apply God's truths in your daily life. (Visit www.dougbrittonbooks.com.)
(Evangelist Rick Flanders will be with us at FBC starting this Sunday June 28th-Wednesday, July 1st)
"Peter therefore was kept in prison: but prayer was made without ceasing of the church unto God for him." (Acts 12:5)
The early Christian churches resorted to prayer meetings as a means of meeting challenges and getting help from God. This is clearly shown to us in the accounts given in the book of the Acts. In chapter 12, we learn how the Jerusalem church got Simon Peter out of jail through prayer meetings! Verse 5 of that chapter gives a description of this effort which has opened the eyes of many over the years in regard to how we can have effective prayer meetings. Since it will be important for the church to conduct prayer meetings before and during the special revival effort that is coming up, it is important for us to take another look at this verse. What kind of praying got the Apostle Peter out of the prison?
It was intense praying: "without ceasing." The Greek word translated by these words looks and sounds like our English word, "extended." It means "stretched out," either in the sense of "stretched out" over a period of time or in the sense of "stretched out" in fervency. It makes a difference to God that we are serious about obtaining what we need. Remember that it was the "fervent" prayers of Elijah offered "earnestly" that prevented rainfall in Israel for three and a half years, according to James 5:17-18. Remember also the intensity of the prayers of David recorded in the Book of Psalms. Let us also consider the importance of "importunity" (persistence) in the matter of praying for the ministry of the Spirit, according to the teaching of our Lord in Luke 11:1-13. Our prayer meetings ought to be characterized by earnest, intense prayers. Such intensity is generated both by the genuine desire of believers for the object of their prayers (which in these days ought to include the salvation of sinners and the reviving of saints), and also by the help of the Holy Spirit in the praying (Romans 8:26-27). In the first moments of the prayer meeting, scriptures should be read to encourage the faith of the people in God's willingness to send revival (such as Psalm 85 or James 4:1-10) and the divine purpose and power of prayer meetings (as in Matthew 18:18-20). Also the whole time of prayer should be publicly turned over to the Spirit.
It was united praying: "of the church." The term "church" in the Bible does not refer to a denomination or to the building in which a Christian congregation meets. It means the congregation itself. When the members of the church get together to pray, there is special power in their prayers. We learn this from the words of the Lord Jesus in Matthew 18: 18-20.
"Verily I say unto you, Whatsoever ye shall bind on earth shall be bound in heaven: and whatsoever ye shall loose on earth shall be loosed in heaven. Again I say unto you, That if two of you shall agree on earth touching any thing that they shall ask, it shall be done for them of my Father in heaven. For where two or three are gathered together in my name, there am I in the midst of them."
Praying together makes a difference. Agreement in prayer between Spirit-led people who are praying together is evidence that they are really following the Spirit's leading and praying for things the Father wants to grant! Let's remember that when an individual prays out loud in a prayer meeting, he is not just praying, he is leading the group in prayer. In this way, the praying is united. Let everyone who leads in prayer in the revival prayer meetings speak as if he is leading the group to the throne of God. To do this right, he should make sure that he is LED by the Holy Spirit. Knowing that the Spirit is leading does not mean that you have a special feeling. You can assume the Spirit is leading you, and leading the group through you to pray aright when you have a clear conviction that a certain thing is something we ought to ask. He needs to speak LOUD enough for all to hear so that they can join him in praying. His prayer should be LIMITED in the sense that he prays briefly enough that the others are not distracted. Minds wander when somebody prays too long. Ask for one thing, or maybe two. Let our audible prayers be limited to about a paragraph at a time. Then everyone in the prayer meeting should be LIBERATED to lead in prayer as God leads them. One can pray (lead in prayer) more than once, or not at all! In a good prayer meeting, it is best not to "pray around." Instead, those led by the Spirit to lead us to the Throne should confine each of their turns in voicing prayers that are LED, LOUD, and LIMITED to about one paragraph. And people should be LIBERATED to lead more than once, not in any certain order, but as God leads. The prayer meeting should sound like a real conversation with Christ because, led by the Spirit, it is just that. Note in Romans 8:26-27, Ephesians 6:18, and Jude 20-21, that the Holy Spirit is the One Who makes praying what it ought to be, if He is permitted to have control. A Spirit-controlled prayer meeting can be expected to be orderly and prone to divinely-produced harmony and confidence.
It was sincere praying: "unto God." Folks at a prayer meeting should really be talking to God. This is what Jesus was saying in Matthew 6 when He warned us against praying like hypocrites (verses 5-6, to be heard by men) or like the heathen (verse 7, using memorized phrases and sentences). Jesus said that we should pray like children asking their father for something (verses 8-9). Baptist people need to learn again how to pray from the heart, as if they are talking to God and not just repeating religious phrases that people have come to expect them to say. Let us pray like children talking to their father. Let's pray as new Christians often do. The Spirit will help us do it (Romans 8:15 and Galatians 4:6).
It was specific praying: "for him." The prayers in those prayer meetings were not the empty, general prayers that characterize many of our church services. They called on God for particular action. They asked Him to save Peter's life, to get him out of jail. Many people think that praying out loud is supposed to be some kind of spiritual oration that makes some good theological points, but asks for nothing. But this is not how Jesus taught us to pray (See Luke 11:9-13 again). The Bible says, "Let your requests be made known unto God" (Philippians 4:6). May our prayer meetings be characterized by bold, confident, and specific petitioning of God, led by the Holy Spirit!
The churches of Jesus Christ can again be powerful, triumphant, and glorious institutions if they will do their work through a vital faith in God. Faith in God will translate into faith in prayer; and faith in prayer will restore our faith in prayer meetings.
As we gather to pray for revival, we can learn as a church how to advance the cause of Christ and empower the efforts of the church through liberated and faith-filled prayer meetings. The first church was driven by prayer meetings, and the same can be true of ours. May our God show us the way.
Just like my life, this page is under construction. Your suggestions would be as invaluable as the Holy Spirit is able to inspire. If the Lord burdens you with anything to add to this page, please email the details ASAP.
A) Always Begin Prayer Meetings with a Worshipful Tone, ala the ACTS method. This will pre-focus the attention of all, on God Himself, and thus brings all which we would pray about, into the proper perspective. It helps remind us that nothing is impossible for God, thus encouraging us to start believing, and confidently asking Him for the impossible. It reminds us that God loves us, is for us, and wants His best for us. Sometimes, it helps to start with a 1-5 minute period of silence, during which each is encouraged to thoroughly focus on God Himself. [2Cor 10:5] Another idea, is to invite a worship leader, from your local church, to lead the prayer group in two or three worship songs, before prayer begins. Like I said on the Key Elements page, if we first get our eyes on our BIG God, our problems suddenly don't look as hard, for, we've engendered the faith that God, for whom nothing is impossible, will face these problems for us.
B) Many believers like to have a short preliminary discussion, to decide what the group should pray about, before prayer begins. It's good to be aware of special prayer needs and requests, to get our hearts ready to ask the Lord, and agree together about them. If somebody volunteers to log these prayer requests on paper, they may be covered more thoroughly during the prayer meeting. The log may also serve as a reminder for anyone who decides to follow up on these requests, with more prayer in the days to come, and/or praise reports concerning the Lord's answer to them. However, I caution to keep this discussion to an absolute minimum, because, it often leads to more talking about prayer, than actually bringing these things before the Lord in prayer. It also tends to get our minds focused on our requests, more than on God Himself. Limit such discussion to about two or three minutes maximum, for, the Lord "knows what things you have need of, before you ask him". [Matt 6:8], [Is 65:24]
C) It usually helps to have the two most mature believers "start", and "close" the prayer meeting. That means one of these persons is the first to pray out loud, and the other is the last. The one who starts prays with an "opening" tone, and the one who closes prays with a "summarizing" tone. It's usually best to decide ahead of time, how long the prayer meeting should last. The person who is closing should be the only one keeping track of time. The rest should do their best to completely forget about the clock, and focus all their attention on God.
D) Encourage everybody to participate. I believe the Lord wants each person to be blessed, by participating in corporate prayer, very much akin to the Holy Spirit's work, when He distributes the gifts of the Spirit. [1Cor 12:11] The best way to insure this is to take turns praying out loud, such that all may hear, and to encourage each person to take at least one turn. This can be done in a specific order, or, randomly, as each person feels the Holy Spirit is prompting them to speak out, toward God. This presents us with two difficulties, which must be addressed in love. Most prayer meetings have both brethren who are shy to pray out loud, in front of others, and, those who are, shall we say, a little too comfortable praying out loud, in front of others. The shy ones are afraid that they may speak out to God in prayer, but, not under inspiration of the Holy Spirit. They fear that their verbal prayer may not minister grace to others, and so figure it might be best to keep quiet, and listen to other, more mature brethren pray. On the other hand, the "too comfortable" brethren tend to use up all the allotted prayer time, such that others are not given due chance to participate. Both may suffer from the fear of man, but, more so, the one who "preaches a sermon" with his prayer. Even when sincere, Holy Spirit filled brethren are confident the Spirit is inspiring them to participate out loud, a "polished" delivery tends to make those shy brethren even shyer to participate — ala, "how can I possibly top that?". We must remember that we are all learning to let the Holy Spirit inspire our prayer — to "pray in the Spirit". We are all at various levels of spiritual experience and maturity, in this regard. We must therefore be very patient with each other, and encourage each to participate. The shy ones must be encouraged to speak out to God, believing He always accepts their prayer offering. The "prayer hogs" must be encouraged to patiently allow others a chance to pray, and to listen for the Spirit's voice through others too. [1Cor 12:22], [1Cor 14:26], [Eph 4:16], [Rom 12:16] Whenever anyone takes a turn to pray out loud, the rest should pray silently, for the Spirit's help, upon that person praying. One very practical remedy is to encourage each person to offer short, spontaneous, one-sentence petitions (some like to call this "popcorn prayer"). This keeps prayer hogs in check, and presents the shy ones with a less formidable task than trying to imitate them. Another remedy is to sit in a circle, and have each person pray in order (clockwise or counterclockwise). However it may be accomplished, let each person endeavor to be sensitive to the Holy Spirit's leading, through others, and in themselves.
E) Do Not Serve a Meal Before the Meeting. Some people tend not to be on their best alertness, immediately after a meal. It should make wonderful fellowship (and scriptural [Acts 2:42]), at a future time, but, prayer meetings should focus on the Lord, in prayer. In the words of Spurgeon, "the saints are not so inclined to pray, when they are filled with meat". Ever wonder why the scripture often mentions "fasting and prayer" ?
F) Always seek your pastor's advice before starting a prayer meeting that will meet regularly. I highly recommend that you pray much and often for him, in your personal prayer time, before asking for his advice. Prayer meetings must be orderly, and should be consistent with your local assembly's doctrine, and general philosophy of ministry, if you wish your local church family to benefit from them. Your pastor is very concerned for the welfare of your church family. You need his oversight, to make sure all is in order, accountable to eldership in the body, and to encourage the rest of the body to participate.
G) Once a Prayer Meeting is Established, Maintain the Focus of Prayer. Sometimes zealous brethren, with good intentions, will insist that the group needs to experience more "outreach". They may suggest meeting downtown for street witnessing, or visiting the sick, or having a BBQ and inviting the poor, etc. My experience, unfortunately, is that few things will drain your energies to pray more subtly. As the focus of the group shifts from prayer, to such activity, you will first see the desire to pray begin to wane. The desire to participate in the new activity will begin to wane, after the desire to pray has vanished. If you want your prayer meeting to continue, insist that such a worthy expedition should take place at a different time, or perhaps after the prayer meeting. If the expedition is to street witness, I strongly suggest that some remain behind, to pray for those that go out. In the words of A. J. Gordon, "You can do more than pray after you have prayed, but you cannot do more than pray until you have prayed".
From the very beginning of the church, Christians have gathered to pray (Acts 4:24; 12:5; 21:5). Prayer meetings are valuable for the church as a whole and for the individuals who participate.
Prayer is only for those who believe that God is personal and who want a personal relationship with Him. Christians know prayer works because they have encountered a God who declares, "Talk to me and I will listen." The apostle John confirms this: "This is the confidence we have in approaching God: that if we ask anything according to His will, He hears us. And if we know that He hears us—whatever we ask—we know that we have what we asked of Him" (1 John 5:14-15).
Through our prayers, especially with one another, we are demonstrating and validating the faith we have in Jesus. Andrew Murray, the great Christian minister and prolific writer, said, "Prayer depends chiefly, almost entirely, on who we think we are praying to." It is through the discipline of prayer with one another that we develop a growing intimacy with God, and create a spiritual bond with one another. This is one of the most valuable aspects of praying with one another.
Another valuable benefit of prayer meetings is the confession of our sins to one another. Prayer meetings give us opportunity to obey the command to "confess your sins to each other and pray for each other so that you may be healed" (James 5:16). Here, James does not necessarily speak of physical healing, but rather of spiritual restoration (Hebrews 12:12-13). He also refers to the forgiveness of God, which enables the believer to become spiritually whole again. James knew that the one who becomes separated from the flock is most susceptible to the dangers of sin. God wants His people to encourage and support one another in loving fellowship, mutual honesty and confession as we pray for and with each other. Such close fellowship helps provide spiritual strength to experience victory over sin.
Another great value of prayer meetings is that believers encourage one another to endure. All of us face obstacles, but by sharing and praying together as Christians, we often help others avoid "bottoming out" in their spiritual lives. The value of corporate prayer lies in its power to unify hearts. Praying before God on behalf of our brothers and sisters has the effect of linking one another spiritually. As we "carry each other's burdens," we "fulfill the law of Christ" (Galatians 6:2). Where there is prayer, there is unity, which Jesus prayed so fervently for His followers to have (John 17:23).
More than anything else, prayer meetings bring about change. Praying with one another, believers can witness God produce miracles and change hearts.
A prayer meeting is a time of real value as believers seek a deep intimacy and quiet communion with God at His throne. It is a time of unity with fellow believers in the presence of the Lord. It is a time to care for those around us as we share their burdens. It is a time when God manifests His never-ending love and desire to communicate with those who love Him.
More By Erik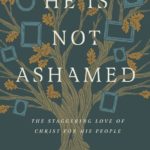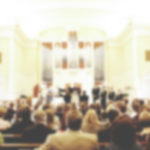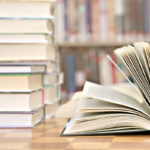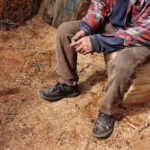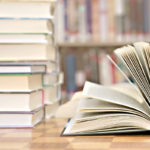 Chances are someone has invited you to a prayer meeting. Your immediate response is probably predictable. "What time is it? And where do you meet?" Your next response is also highly predictable, "Why should I go to a prayer meeting?" My goal in this post is to provide help with the latter question.
Here is my short-list of 6 reasons why you should go to a prayer meeting.
1. Privilege- Sometimes we forget that prayer is a privilege. And it is not a cheap privilege. When we pray we are communing with the God of the universe, the originator and sustainer of all life. Further, we are talking to our Father. He is more than a cosmic superintendent he is our caring Savior. This family relationship, this access was purchased with the highest price, the royal currency of Christ's blood. Don't allow yourself to crowd out privilege with inconvenience.
2. Community- In the NT we know that personal prayer is to be prioritized and protected (Matt. 6.6). But we also see community prayer modeled and prescribed (Acts 1.14; 2 Tim. 2.1-8). There is great refreshment in the gathering of believers, in-dwelt and led by the Holy Spirit, calling upon Trinitarian Community while in the church community.
3. Edification- Every time I pray with other believers I find myself edified. People often have different devotional soups on the front burner. God is preparing, teaching, and showing them different things than he is me. As these other believers pray they speak of what they are learning and how God is leading them to be sympathetic and burdened for others. This is surprisingly impactful and is a useful tool for my edification.
4. Training- Along the lines of edification there is great training when believers pray together. I think of the disciples who asked Jesus to teach them to pray. Evidently Jesus' prayers were so different than others that they heard; they wanted to be instructed in the school of prayer by its headmaster. So too we as believers, as we are instructed by Christ in the Scriptures, find ourselves training together in prayer. Some people may not come to a prayer meeting because they feel that they are not "good" at praying. But this is precisely why they should come. There is great training in the meetings.
5. Serving- As believers gather together to lift of the needs of others and extol the beauty of God there is an aspect of service. This came home to me one day as a person in my family was very sick. In fact, it caused me to miss the weekly prayer meeting in the morning. Later that morning I received multiple messages from guys who were at the meeting saying how they were praying for the situation. I cannot detail the level of encouragement I received from this. Even so meeting, week after week, folks gather together to serve their brothers and sisters, their city, and saints around the world by lifting up petitions to God on their behalf.
6. Reminder- There is little else you can do that will remind you of your neediness than prayer. In fact, your prayer life corresponds directly with how needy you really feel. When you carve out time to meet with other believers you are reminded of your great need and great privilege. You have to be reminded by virtue of the fact that you are coming to God through Christ and petitioning for the glory of God in this world! This is a tremendous blessing for us to be reminded of our need even as we call out in need.
In our setting men meet each Tuesday morning at 6am at the church building. It is one of the highlights of my week. I have treasured the prayers of these brothers with me throughout the day. It is such a tangible expression of the gospel taking root in hearts. Let me encourage you to think through these reasons why you should regularly attend a prayer meeting with your church. And if your church does not have a meeting, consider starting one. There is no doubt that you will be blessed.
Erik Raymond is the senior pastor at Redeemer Fellowship Church in Metro Boston. He and his wife, Christie, have six children. He blogs at Ordinary Pastor. You can follow him on Twitter.
Watch the video above and talk about it with a group or mentor. Learn more
Key Points:
Keep it short. Usually, a devotional should last about 7 to 10 minutes. If it's any longer, then you are preaching a sermon, which isn't the goal.
Share about what God has been teaching you. People like to hear about what God has been up to in your life. Plus, if it is something you've just learned, it will be fresh in your mind.
Share from one Bible verse. It's best to keep a devotional to one Bible verse in order to keep things clear and brief.
Share one big idea. Devotionals share one idea from one Bible verse. This isn't the time to write a three-point sermon. Keep it simple. Keep it memorable. Keep it to one idea.
Come up with some ways to apply this idea to your audience. If you are doing a devotional on prayer, encourage them to pray first thing in the morning for a week. Or, if it is on eliminating gossip, encourage them to memorize a Bible verse that will help them with their words.
End in prayer. Ask God to to make this truth take shape in their lives.
Quote This:
A devotional is a short, simple teaching on a Bible verse or biblical topic. It's not a sermon with an introduction, points, illustrations, and application. It's much simpler than that. It's a single truth from the Bible that God has taught you, and you want to teach to others.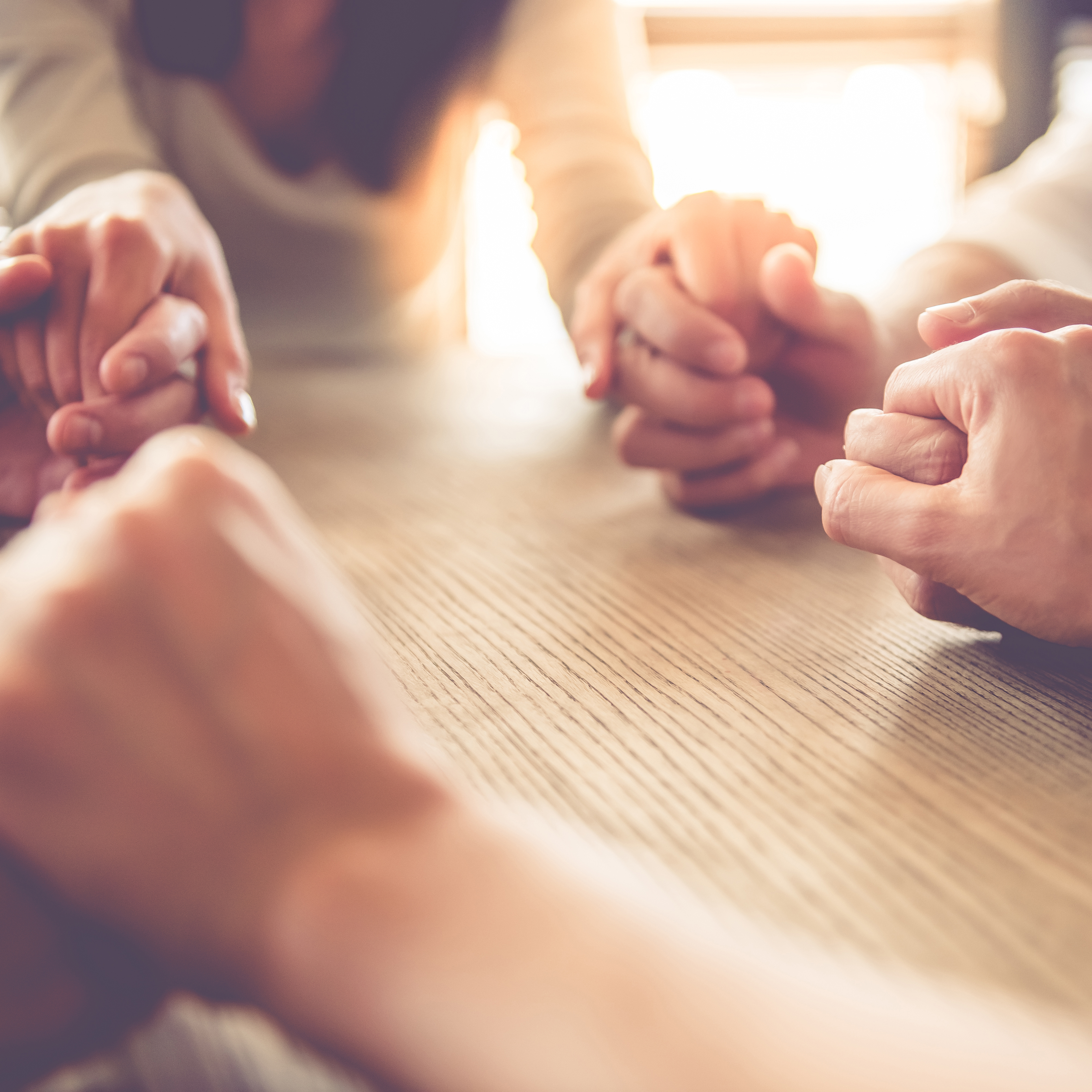 Facilitate Meaningful Group Prayer
SHARE
tweet
share
share
email
print
Model It
Be a person of prayer yourself—pray for your members and for who might fill the open chair, asking God to give you his direction in leading the group.
When you pray out loud in the group, keep your prayers honest, authentic, and from your heart.
Basic guide for group prayer: Short simple prayers create safety, simple prayers are direct and honest; Spirit-led prayers rely on God's power, and silent prayers are okay for anyone, especially newcomers.
Keep It Safe
Don't call on someone to pray unless you've asked permission beforehand (or you know them well).
Don't expect everyone to pray every time.
Try to avoid praying in a circle. Allow members to pray one at a time as they feel led.
Respect the intimacy level. As the group grows in deepening relationships, a sense of safety will foster a deeper experience in prayer.
Be clear on who will close the prayer time.
Guide the Prayer
Give guidelines, but let the Holy Spirit lead.
Avoid lengthy discussions on prayer.
Include prayer each time you meet.
Use a variety of praying methods.
What Happens When Group Members Commit to Pray for One Another?
Your relationship with Christ and with each other will deepen. You will experience spiritual growth.
There is less chance of burnout as you put problems in God's hands and trust members to his care.
You allow the Holy Spirit to work in your group so your time together is filling and refreshing.
God will answer your prayers in amazing ways, and your faith will increase.
Creative Ideas for Group Prayer
Pray through a psalm out loud together.
In a couples' group, have spouses pray for each other.
Vary prayer time among the beginning, middle, and closing of the meeting.
Pick a portion of Scripture to pray for one another during the week (for example, Colossians 1:9 or Ephesians 3:14-19).
Pray through your church's prayer requests given in the bulletin or program each week.
If someone is in crisis, stop right then and pray for him or her.
Pray for the church, a country, a family in need, specific seeker-oriented events, or any area for which your group has a passion.
Do a study on prayer. Highly recommend: Praying from God's Heart by Lee Braise, Prayer by Richard Foster, or Too Busy Not to Pray by Bill Hybels.
Is there someone in your group with the gift of faith or encouragement? Ask that person to be the prayer coordinator, who writes down requests each meeting and keeps track of answers. If a group member has an emergency, he or she can contact the prayer coordinator, who will notify all the other members to pray for that person.
Praise can be a part of intercession. Is a member in the midst of struggle? Praise God in the struggle (see Psalm 13).
Have each member write down requests for the week on a piece of paper, fold the paper, and put it in a hat. Pass the hat, each member agreeing to pray for the person he or she picks and to call to encourage that person during the week.
To cut down on the time your group spends talking about prayer requests, give everyone a three-by-five-inch card to write down prayer requests for the week and have them exchange cards with another member of the group.
We need to voice our requests from God's perspective and will (John 5:14-15). The next time you are asked to pray for an event, for someone's salvation, or for someone's health, stop and ask your heavenly Father, "What are your desires, and what can I pray that will cause your desires to take place?"
What to Pray for Others: Colossians 1:9-14
Intercessory prayer can be defined as asking God to act on behalf of someone else. Sometimes we don't know how to pray for our friends and family (or even those who have hurt us), yet we know we should pray for them. In Colossians 1:9-14 Paul gave us a pattern to follow when we pray for others. Read this passage and try using it as a pattern the next time you pray. Watch how God answers.
Pray that …
they will understand God's will;
they gain spiritual wisdom;
they live a life pleasing and honoring to God;
they do kind things for others;
they know God better and better;
they are filled with God's strength;
they endure in patience;
they stay full in Christ's joy;
they are always thankful;
they recall God's forgiveness of their sins.
Biblical Examples and Styles of Prayer
The Lord's Prayer, which serves as a basic model for us (because it includes several kinds of petitions), and some prayers from Scripture give a wealth of methods, or styles, for moving your group to deeper levels of praying.
| | | |
| --- | --- | --- |
| Opening | "Hear our prayer" | Nehemiah 1:11; Psalm 5:1-3 |
| Adoration | "Hallowed be your name" | Deuteronomy 10:21; 1 Chronicles 29:10-13; Psalm 34:8-9 |
| Affirmation | "Your will be done" | Psalm 27:1; Isaiah 26:3; Romans 8:38-39 |
| Group Needs | "Give us this day" | Psalm 7:1; Nehemiah 1:11; Matthew 7:7-8 |
| Confession | "Forgive us our debts as we forgive our debtors" | Psalm 51; Matthew 18:21-35; 1 John 1:9 |
| Renewal (protection) | "Lead us not into temptation" | 1 Corinthians 10:13 |
| Thanksgiving | "Give thanks to the Lord" | 1 Chronicles 16:34; Psalm 75:1; Revelation 11:17 |
| Blessing | "The Lord bless you and keep you" | Numbers 6:22-27; Psalm 1:1 |
| Commissioning | "Go therefore and make disciples" | Matthew 28:18-20; Acts 1:8 |
| Healing | "The prayer of faith will make you well" | James 5:13-16; Psalm 6:2; Psalm 41:4 |
| Warfare | "Get behind me, Satan" | Matthew 4:10; Matthew 16:23 |
| Closing | "May the grace of the Lord" | 2 Corinthians 13:14; Ephesians 3:20-21 |
—Bill Donahue. This article is excerpted from Leading Life-Changing Small Groups ; used with permission from Zondervan. All Rights Reserved.
Posted by Angela R. in Churches and Religious on September 16, 2019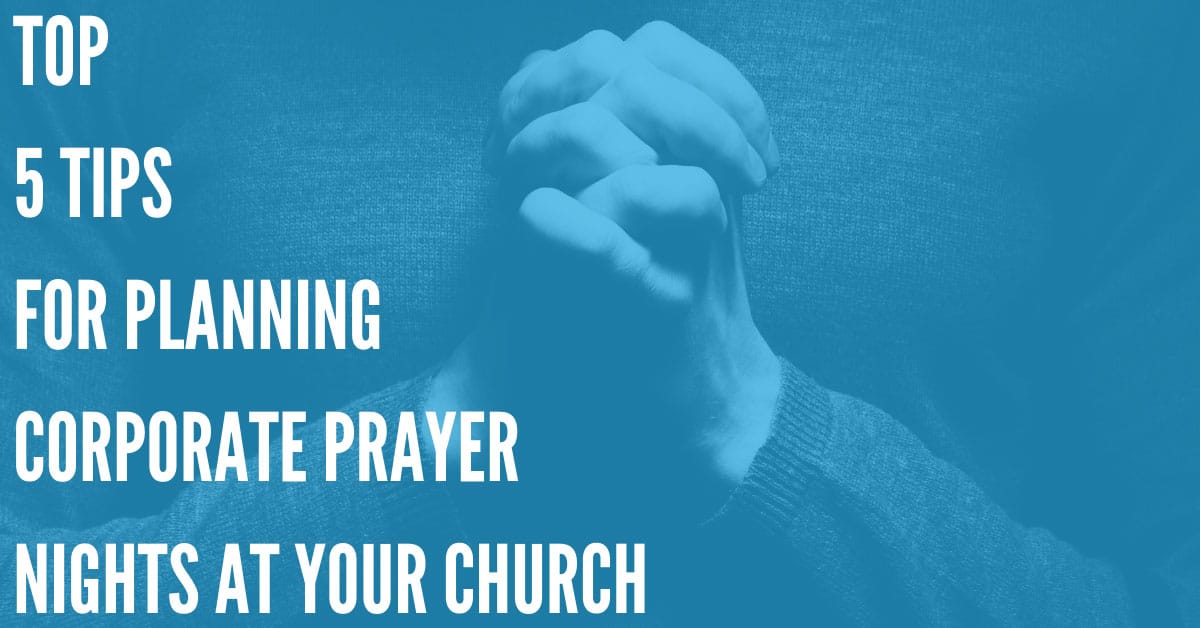 Corporate prayer is a powerful way for your church congregation to connect with one another – and to connect with God. The power of corporate prayer is outlined in the Bible in many verses, but in Matthew 18:19-20, in particular, which reads:
Again I say to you, if two of you agree on earth about anything they ask, it will be done for them by my Father in heaven. For where two or three are gathered in my name, there am I among them.
If you have never tried hosting a corporate prayer night at your church, it's a great opportunity for you and your church congregation to grow closer – both with each other, and with God. Not sure how to get started, and plan and implement a corporate prayer night? Here's a guide that can help you understand the process!
1. Choose a Night and Time That Is Convenient for Your Church Members
First and foremost, you should try to choose a date and time that is convenient for church members who would like to attend. If you're just beginning to introduce regular prayer meetings to your church congregation, we would recommend polling them to find out which nights are the best for them.
Using a service such as DialMyCalls, you can set up a prayer hotline that allows you to take messages from church members. Then, you can request that they call and tell you which day and time works the best for them. Ideally, you'll want to choose a night when the most possible people can attend.
Our recommendation is Wednesday night. Since Wednesdays are in the middle of the week, generally do not have many conflicts among your church members. However, you should choose whichever night your congregation members prefer – and we recommend limiting the time of the event to an hour, or an hour and a half maximum.
2. Start Publicizing the Corporate Prayer Night at Your Church
Once you've decided to implement corporate prayer nights, you'll need to get your congregation on board – and that means announcing the event during your church service, and encouraging members to attend. You should also put up flyers and posters about the event in your church, send information about it via your church newsletter, and share the event on Facebook. The more people know about it, the more people will come!
3. Get Someone to Volunteer to Run the Prayer Meeting
A corporate prayer night should not be dominated by a single person who is praying – but it's still helpful to have someone running the meeting, to ensure that things move along properly. We'll discuss the structure of a corporate prayer meeting in-depth in the next session.
A pastor, elder, deacon, or even just someone who volunteers for the role will do a fine job of running the prayer meeting. Choose someone who is faithful, experienced in administering meetings, and has a joyous heart which is prepared for the task of running a prayer meeting.
4. Structure Your Corporate Prayer Nights Properly
If you have tried corporate prayer in the past, but found that your meetings were disorganized and did not have the effect you wanted, you may not have organized them properly. We recommend having a relatively rigid agenda – an example is below.
Fellowship: 5-15 minutes – You can give your church members a bit of time to talk with one another and connect before prayer. This will help minimize distractions, and encourage stronger bonds among your congregation.
God-centered worship: 10 minutes – Begin by reading a few Bible passages, and reflecting on what they mean to your church membership, and singing songs of praise and worship. Beginning with God-centered worship will help your prayer meeting stay focused.
Pray and respond to the Word: 10-15 minutes – Begin by having members pray and respond to the Word of God. Let them speak their minds about the passages they have read or heard, and how they have affected them.
Intercessory prayer: 15-20 minutes – Intercessory prayer is a fancy term for "prayer requests." Have those who have requests speak their minds, and allow others to pray over them and intercede on their behalf.
Closing praise: 5 minutes – Finally, end your meeting with closing praise and worship – such as a hymn and a benediction.
Throughout this time, you should also encourage members of your church to:
Pray in sentences, not lengthy paragraphs
Monitor themselves to make sure they are not dominating the prayer group
Pray audibly to allow others to hear, agree, and become inspired
Take inspiration from the Scripture
Be comfortable with silence, and listen to the Lord's spirit in these times
Focus on the here and now, and avoid thinking about earthly things
Above all, make prayer as comfortable as possible. Prayer is a conversation with God, so don't make it feel too formal.
5. Make Corporate Prayer a Recurring Event
We highly recommend that you make your prayer meetings a recurring event. You can host weekly, biweekly, or monthly meetings. To find out what's best for your church, we recommend asking your congregation.
Then, follow their recommendation, and make your prayer meetings a recurring event where everyone is welcome. As you continue to host meetings, you're sure to attract more members of your congregation to your prayer meetings. In turn, this will help your church get closer to God and His spirit.
Follow These Steps – And Worship God with Corporate Prayer at Your Church
Corporate prayer is a great way for you to encourage deeper church participation, and it is a rewarding way to connect with God more effectively, and learn more about Him and His plans for your church. So, if you do not host regular corporate prayer meetings, we highly recommend that you start doing so as soon as possible – follow the steps above, and you'll be able to get started quickly, and ensure that your prayer meetings are effective and well-attended.
A solemn assembly is a God-ordained time of deep spiritual cleansing, repentance and restored first love. (Joel 2:12-18) Yet today, it is all too possible to attempt solemn assemblies that are shallow and over-programmed. When this occurs, churches experience a subtle form of "spiritual inoculation." In essence, we can receive a weakened version that actually keeps us from the genuine return to God. It is also possible to conduct solemn assemblies in ways that are so brief and programmed, that the Holy Spirit has little freedom to guide believers into life-changing repentance. In this book, leaders receive effective guidance for experiencing a church-changing, Spirit-guiding encounter with God.
$ 5.00 in printed format
For over twenty-five years, Dr. Frizzell has pastored churches and conducted national prayer conferences. His life-long research is prayer, evangelism, and spiritual awakening. On this subject, he has written over twenty books. For four years, he hosted three multi-state radio programs addressing prayer and revival. He has served as Prayer and Spiritual Awakening Specialist of the Baptist General Convention of Oklahoma and the North American Mission Board. Dr. Frizzell is founder and president of a non-profit ministry that distributes books and resources in well over thirty languages. His wife Sandy is a treasured prayer partner and invaluable aide to his ministry.
If you have any questions regarding an existing order of his books, please email [email protected] For International orders, please contact Greg Frizzell at [email protected] The books are shipped Tuesday and Thursday only. Orders received after 4:00 am EST on Monday will be shipped the following Thursday. Orders received after 4:00 am EST on Wednesday will be shipped the following Tuesday. Additionally, there will be no orders shipped on the following dates:
If you order books during these dates, they will be shipped on the next day they are in the office. Thank you.
This article was co-authored by Amber Rosenberg, PCC. Amber Rosenberg is a Professional Life Coach, Career Coach, and Executive Coach based in the San Francisco Bay Area. As the owner of Pacific Life Coach, she has 20+ years of coaching experience and a background in corporations, tech companies, and nonprofits. Amber trained with the Coaches Training Institute and is a member of the International Coaching Federation (ICF).
wikiHow marks an article as reader-approved once it receives enough positive feedback. This article received 14 testimonials and 100% of readers who voted found it helpful, earning it our reader-approved status.
This article has been viewed 160,946 times.
A conference is a great way for people with a common interest to get together and exchange the most cutting-edge ideas in their field. Conferences are regular occurrences in academia, many industry fields, multi-level marketing groups, and religious groups, to name a few. If you have decided to organize a conference in your area, you might be starting to realize that a well-planned conference has a to-do list about a mile long. There is the conference venue, participant list, materials, technology and even refreshments to think about and plan. If you are beginning to regret stepping up to plan, slow down, take a breath and know that you have the skills to organize a conference. The key to successful conference planning is to take each task one step at a time, and keep a thorough list of what you've done and what you need to do next.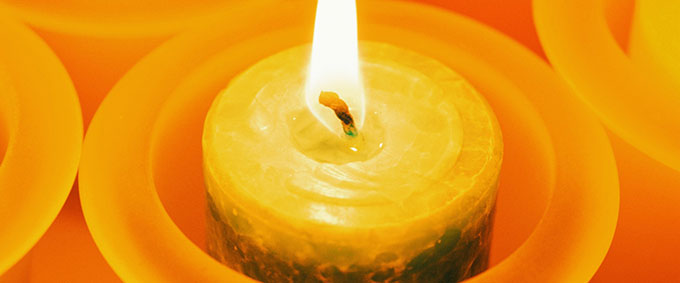 Communal prayer is when two or more people gather together to raise their minds and hearts to God. A prayer service is a form of communal prayer that follows a set order with designated parts (Leader, Reader, All).
In general, prayer services follow a basic pattern.
Gathering/introduction—song, greeting, opening prayer
The Word of God—Scripture reading, response, silence
Shared prayer—petitions, traditional prayers, litanies, composed prayers, and so on
Conclusion—closing prayer, blessing, song
In addition, a prayer service may include nonverbal expressions such as gesture and ritual.
As a catechist, you will be called upon to lead prayer services from time to time. Here are some things to consider when leading such services.
The Role of the Holy Spirit
The Holy Spirit guides all prayer. Prayer leaders do not perform, but offer themselves as a vehicle of the Spirit for those at prayer. Pray to the Holy Spirit to guide and inspire you.
Scripture
Prayer services should always involve the Word of God so that participants can listen to God speaking to them.
Music
Singing and instrumental music are not just frosting on the cake. They are essential ingredients in prayer services.
Environment
Introduce elements into the environment to create a greater awareness of the sacred. Consider candles (when appropriate), dimmed lights, enthroned Bible, cross, and objects from nature such as flowers, rocks, and shells.
Assembly Participation
Don't think of what just you are doing during prayer. Ask yourself what the assembly is doing. Be sure to involve the assembly as a whole in the prayer, not just those taking the Leader or Reader roles.
Nonverbal Elements
Consider the elements of movement and gesture (procession, bowing, venerating the Bible, outstretching hands, laying on hands, blessing) and of symbols (water, oil) as well as of silence.
Verbal Elements
Follow and borrow from the prayer of the Church (Roman Missal, Liturgy of the Hours): introductory rites, psalm responses, antiphons, penitential acts, collects, intercessions, and blessings. These prayers are rich and evocative and therefore, powerful.
Liturgical Feasts and Seasons
Pay special attention to the time of the liturgical year (Advent, Lent, feasts, solemnities) when selecting themes and prayers.
Know your assembly.
Be aware of the age level of your assembly and their faith development as well as their level of maturity.
Prepare.
As when planning a session, be sure of your focus, theme, and goal. Envision the prayer, feel the flow, get a sense of space, time, sound, silence, and so on. Select Readers and assign roles ahead of time. If possible, rehearse with those chosen to read.
Include silence.
Our lives are noisy already. Much of our prayer is too wordy. Allow for periods of silence. Be sure to include silence during the prayer service, perhaps after a prayer or a reading.
Give instructions beforehand.
There's nothing worse than interrupting a prayer to give directions such as "the left side takes this part, and the right side takes that part!"
Be creative.
Consider using appropriate visuals (video, DVD, slides, PowerPoint, and so on).
Encourage spontaneous prayer.
Not everyone is comfortable with spontaneous prayer, but it is a form of prayer that needs to be taught and fostered.
Proclaim.
Throughout the prayer service speak clearly and slowly. Proclamation is more than merely reading the text and less than a dramatic performance. As you speak, try not to bury your head in the text; look at the assembly as much as possible. Speaking in this way will help to involve the participants.
Move with reverence.
Moving with reverence means moving not too quickly or slowly, and not stiffly, but with ease and regard for what you are doing.
By following these simple suggestions, you can involve yourself effectively and wholeheartedly in a prayer service so that others will follow.
Would Your Church Like to Host a Prayer Conference?
One of the best ways to jump start people into a deeper level of prayer is to encourage them through a conference. Many have attended our regional or national conferences, some churches spending thousands of dollars to do so. While we want to continue challenging you to come to our events, have you ever thought of bringing an event to your area? Most of our regional conferences are planned due to an invitation from the hosting church, not us seeking a location.
What Does It Take?
There are two possible conferences you can host.
1. An individual speaker conference.
The CPLN recommends Jonathan Graf or several speakers from a partner ministry Harvest Prayer Ministries recommend 3 different speakers who can facilitate a prayer conference. These conferences are put on and expenses covered by your church. In a sense you are paying to bring in a speaker for a prayer weekend. Expenses may vary, based on travel and housing expenses and agreed upon honorarium. Each speaker has slightly different requirements. You can pick a speaker either by topic or closeness to you. The speakers are listed below, with their location and whether or not they travel nationally or regionally. There certainly are lots of other speakers available who can teach on prayer, so you may want to research who is in your area who can facilitate a prayer weekend.
Recommended Teachers
Jonathan Graf, Indiana, National-International — Jonathan Graf
Dave Butts, Indiana, National — Dave Butts
Kim Butts Indiana, National — Kim Butts
2. A Church Prayer Leaders Network Regional Conference
A church asks to host a regional event that will be advertised by the CPLN nationally. We bring in at least two speakers to provide keynotes and workshops. The church provides a worship team, a local logistics planning committee, volunteers, and its facilities free of charge (no room rental, hourly pay for technicians, etc.). The church also focuses on inviting other local churches and does promotion in its city.
There are three possible funding plans for this kind of conference:
Plan A. (The most popular) Much like having a speaker come in, the host church pays CPLN $2,500. This is due several months ahead of the conference. The CPLN pays its own travel and hotel expenses, and covers speaker honorariums. The CPLN makes the rest of what it needs to put on the conference through registration fees. Here's the great benefit for the host church: because it paid $2,500, the host church's members can come to the conference just for the cost of lunch on Saturday (the church either picks up that cost for them or charges its people). The $2,500 is in essence scholarshipping its people. (Note: The church does also pay for the lunches of its people who attend, so it is wise to charge something for their people who attend.)
Plan B. The host church provides its facilities free, pays CPLN $1,500, but its people pay a significantly reduced registration fee (Usually 35-40% off or $20-$25). We will only agree to this plan if there is a strong CPLN membership base in a church's area and the church guarantees that at least 50 of its own people will come. (The church makes up the amount of the additional registrations if less than 50 attend.)
Plan C. The host church provides it facilities free, but it finds three to six other churches to co-sponsor the event. Each co-sponsoring church puts up $500 (if the host church finds at least four churches to co-sponsor, it does not need to pay the $500). People from each of the sponsoring churches–including the host church–then come at a reduced rate (usually 35-40% off or $20-$25).
With CPLN Regionals, we need a church that can handle at least 300 people in its sanctuary, and has enough rooms to have 4-6 workshops.
Contact Jonathan Graf to discuss your interest further.
If you want to share a prayer at a meeting or gathering, here are some great Christian prayers that are appropriate for all types and levels of gatherings. Below are eight inspirational prayers for meetings.
Meaningful Discussions Prayer
Dear God, thank you for enabling us to gather here for this meeting. May we have meaningful discussions that will help us to build each other up and glorify your name. Help us to share things that will benefit all of us and draw people to the Kingdom. Help us to deal with different challenges that we are facing a team. May we approach each other with respect and kindness. Lord, create an environment of cooperation in this place help us to be one in the spirit. In Jesus' name, we believe and pray, Amen.
No Divisions Prayer
Father, your word says that where two or three are gathered in your name, you are in their midst. Thank you for being with us today at this meeting. Let this place be full of your glory. We come against the spirit of division in the name of Jesus. Help us to interact with each other peacefully and may we agree in all our discussions. Bind us with cords of love that we may come to a common ground even when we have differing opinions. Cover us with the blood of your dear Son and help us to leave this place in with joyful hearts. Through Jesus' name, we pray, Amen.
Your Presence Prayer
Father in heaven, thank you for the gift of life. Thank you for everyone that is gathered in this room. You have protected us throughout the night and have enabled us to wake up this morning. If it were not because of your love for us, we would not be here today. Your unconditional love has enabled us to come to this place when we are healthy and ready to start our meeting. We thank you, Lord. Let everything that is discussed here bring glory to your name. In Jesus' name, I believe and pray, Amen.
Unity Prayer
Father God, help us to be united in this meeting the same way you are in unity with your Son Jesus and the Holy Spirit. May we be of one spirit and have a common purpose. Holy Spirit of God, fill this place with your power and help us to walk in unity. Even though we come from different backgrounds, help us to find common ground through which we can agree and come up with lasting solutions. Help us to be quick to listen and slow to anger when others share their ideas. In Jesus' name, we believe and pray, Amen.
Protection Prayer
Almighty God, the creator of heaven and earth, nothing in this world, catches you by surprise. You knew that we would be gathered here today long before we planned it. Thank you for opening up doors for us to have a chance to discuss different issues. Protect us from the beginning to the end. Shield us from evil discussions and help us walk in the path that you have set for us. Send your angels to encamp this place and protect us from the evil one. Lord, we choose to hide under your wings today and forever. In Jesus' name, we believe and pray, Amen.
Obstacle Prayer
Lord, we are hopeful that this meeting will bear fruit, but we know that the devil does not want it to be a success. Your word says that if you commit anything into your hands, you will make it successful. We commit this meeting into your able hands. May we be attentive and patient. May we discuss things that will instill righteousness in us. Help us to find long-lasting solutions to the problems that we are facing. We know that even though things may be impossible on our side, all things are possible with you. Thank you for loving us. In Jesus' name, we believe and pray, Amen.
Blessing Prayer
Dear God, as we gather in this place, may you shower your blessings upon each of us and prepare our hearts for the things that will be discussed. Lord, help us to be a blessing in the way we speak and act. Let, everything we discuss here be in alignment with your word, and may we speak with humility when presenting our ideas. Help us to admit our mistakes and be willing to act upon the solutions people give us. May your glory and peace fill this meeting. In Jesus' name, we believe and pray, Amen.
Your Will Prayer
Oh Lord, many are our plans, but it is your plans that prevail. You know each one of us here better than we know ourselves. All of us want this meeting to be a success. But Lord, you know what is best for all of us. Open up our hearts and minds that we may know the hope to which you have called us. Give us boldness to speak what you have placed in our hearts and help us to follow your will. In Jesus' name, we believe and pray, Amen.
Courage Prayer
Heavenly Father, most of us find large meetings to be intimidating. Fill our hearts with courage that we may be able to share the ideas you have placed in our hearts with those in attendance. May we conduct the meeting respectably. Help us to stick to the truth that comes from your word, even if it is not pleasing to some people. Grant us success today and help us to remember that this is all about you, not us. In Jesus' name, I believe and pray, Amen.
Most Popular Prayers by Topic
Get Our Free 10 Week Prayer Journal
Our 10 week prayer journal will guide you through your daily prayers and help you plan out your prayer week. It is completely free. You can click here to get it now.
DAVE MADDOX
29 SEP 2017
CLASS
Celebrate Recovery, a meeting style originated at Saddleback Church in California, is a Christian version of other well-known twelve step recovery programs. Twelve step meetings address spiritual issues, but many recovering men and woman find the more explicit Christian orientation of Celebrate Recovery meets their needs. A Celebrate Recovery meeting usually meets at a church, often with a meal before, and provides Christian fellowship and confidentiality to those facing the particularly challenging struggles of recovery from addiction and other persistent difficulties that require support and faith to master.
Start the evening with a basic meal to get people there directly and on time. They can have some fellowship over the food as well.
Have a large group meeting with singing, possibly an offering, and a testimony of someone who has been in Celebrate Recovery for some time, or a teaching on one of the steps or principles. This part of the meeting may last up to an hour.
Break into discussion groups, gender-specific and issue-specific. Leaders conduct these groups in a safe and confidential manner, avoiding "crosstalk" between members and focusing on sharing and supporting, not fixing. The leader may distribute tokens to those who are celebrating an anniversary, and lead the group in prayer before opening to discussion.
When the discussion is winding down, or an hour has already passed, close the small groups with a brief group prayer.
Have a cafe environment available for socializing afterwards.
About the Author
Dave Maddox began journalism and article writing in 2005, after several decades of technical writing. His articles have appeared on a variety of websites, including Politics West by the "Denver Post." He has advanced training in electronics, computing and digital photography. Maddox studied literary theory and computer science at Harvard University.
I am often invited to take 30-50 minutes to lead an all chapter prayer meeting. In order to keep students engaged, I have found it helpful to introduce a variety of forms of prayer during the session. I also use different groupings of students in the room. Movement keeps us from falling asleep and people enjoy praying with different individuals. Here is my outline for a typical session:
1. Giving Thanks
Begin the time by reading this verse or the whole psalm: Enter his gates with thanksgiving and his courts with praise! Psalm 100:4
In groups of 3 or 4 complete the sentence, I thank God for… Take turns sharing and do several rounds of "thanks" sentences.
2. A Clean Heart.
Regather the large group together and with palms opened facing down, release to the Lord any cares and un-confessed sins that the Holy Spirit convicts you of. You may want to silently meditate on this sentence. "Lord Jesus Christ, Son of God, have mercy on me."
3. Praising God.
Do a Scripture praise concert. We read aloud a potion of praise Scriptures. I often write on a white board suggestions of Bible praise verses that people can turn to if they don't have ideas of their own. We read from different Scriptures. We read at speaking voice or louder. We begin together. We let the orchestrator, the Holy Sprit, end our reading. It does not matter the length of your Scripture portion. Read as long as the volume of reading is high. The indication to end will be the decrease in volume. If you have read through your section and the volume is still high, read through your verses again. If the volume decreases before your section finishes, just stop reading. Sometimes the Spirit leads a person to continue reading when all others have become silent. Sit in God's presence in silence for a few minutes.
4. Put on full armor. (Ephesians 6:10-17)
With a partner, pray a sentence or two about each piece of spiritual armor.
Girdle (belt) of truth
Breastplate of righteousness R0 G59 B110
The Gospel of peace
Shield of faith
Helmet of salvation .
Word of God (sword of the Spirit)
5. Direction for intercession.
Silently meditate on the sentence, "Thy kingdom come thy will be done." After a few minutes form into small groups and pray for the day.
6. Finish
Designate one person from each small group pray aloud in the large group—a parting blessing prayer.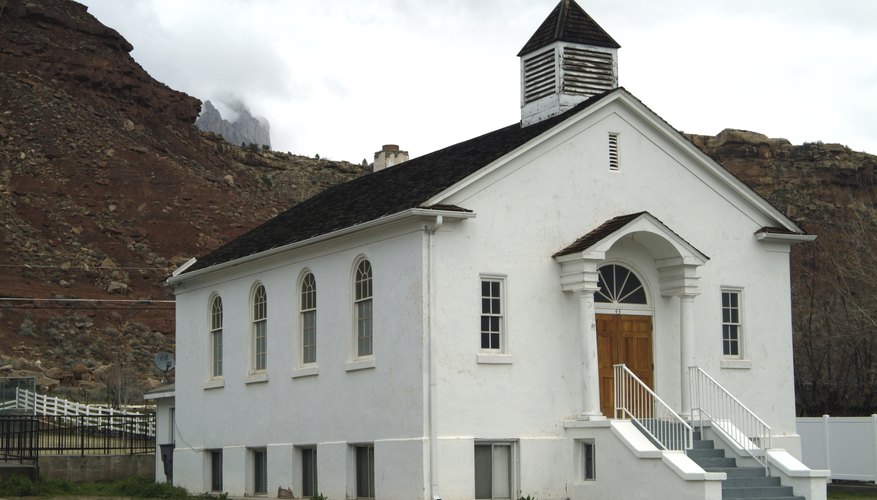 How to Conduct Formal Committee Meetings
It may not be your favorite part of your job, but running church business meetings is an important part of a leading a church. Although not necessarily exciting, these meetings let the congregation see the financial statements, growth numbers, and ministry updates for the church. Major decisions regarding the direction of the church are made at business meetings, and they help establish the overall direction and vision for the congregation.
Take Care of the Logistics
Set the time and date for the meeting. Make sure the meeting time does not interfere with any other church programs. Schedule a quarterly business meeting once every three months, and an annual business meeting once a year.
Set the location of the meeting. The meeting should be held on the church property. Set up tables and chairs in the fellowship hall or reception room. Set up enough seats to accommodate one third of your congregation, but have extra chairs on hand if necessary. If you do not have a fellowship hall or reception room, have the meeting in the sanctuary.
Invite people to the meeting. A general announcement can be made to the entire congregation. Send out a specific invitation to other church staff, deacons, elders, and leaders of the individual ministries such as the senior ministry director, choir leader or planning committee chairman.
Create the Agenda
Have the church treasurer give a report on the financial statements of the church. This should include bank account balances, reports on any church investments and a brief review of the church budget.
Allow time for each church ministry department to give a report on what has been happening in their specific programs. This would include the youth ministry, children's ministry, outreach ministry, and any church committees.
Discuss old business. This will give the congregation the opportunity to address any action items that were decided on at the last business meeting or resolve any outstanding issues.
Introduce new business. This is the point where new plans will be discussed and ideas for ministries or changes to the church program or direction will be introduced.
Determine action items. These are tasks that will be decided upon at the actual meeting, and will be accomplished before the before the next business meeting.
Run the Meeting
Give everyone a copy of the agenda.
Follow the agenda, item by item. Make it clear when you are moving from one topic to the next. For example, "That concludes the discussion on the church building fund. Now we will hear a report from the youth pastor."
Allow time for discussion. Make sure that everyone has the chance to speak. If you notice that one person is dominating the conversation, specifically ask if anyone else has something to share. Do this tactfully, but make it clear that you want to hear from more than just one person.
Thank everyone for attending the meeting, and give them the date for the next one.
Close in prayer.
Have the church secretary take notes at the meeting. If you do not have a church secretary, ask a volunteer to do this task.
Holy in the Daily
Blog posts to help women over 50 face their challenges with clarity, confidence, and resilience.
Get your 1st BURST OF CLARITY NOW.
Join over 800 women on my email list who applaud my FREE eBooks and refreshing, actionable lessons.

Susan Gaddis
All night women's prayer gatherings have been a part of church life for many years. They may happen monthly, or only once a year, but such gatherings offer a time and place for women to gather, fellowship, and pray.
This last Friday was our first all night women's prayer meeting at Father's House in a few years. Some of us used to meet overnight on a regular basis, but our lives got busy and the overnight prayer events got put on the back burner. We're now moving them front and center.
Ideas for planning a women's prayer event
Plan your gathering enough in advance so women have time to arrange childcare and meals for their families while they are gone.
Include the who, what, why, where, and when in your announcements. We chose a Friday night from 10:00 p.m. to Saturday morning at 6:00 a.m. Women were encouraged to come for part the evening or spend the night.
Choose a prayer focus for the evening, such as praying for your community, your church family, a specific missions outreach, or a nation or people group. Our prayer focus was to support a team of women from Father's House ministering the same weekend with Because Justice Matters in San Francisco.
Women's prayer stations
At this gathering we set up seven stations, or prayer areas. Throughout the night we encouraged the women to participate in the different prayer areas. Worship music played in the back ground. Every hour or so we would gather together for a devotional or to share what the Lord was showing us. It was a good time to compare notes.
Our first station was a gathering area for group prayer, discussion, and a computer side-show of our prayer focus for the evening—prayer support for our women's team ministering in San Francisco. If you are focusing on a community or nation, you might want to place a map of the area at one of your prayer stations.
We also set up a communion station where women could take communion and pray alone or with another.
A snack and fellowship area is a must when women gather together. We kept the snacks very simple.
We provided open spaces where women could take part in expressive worship and prayer.
A creative area for artistic prayer brought some amazing results of the unseen translated into the seen.
We also provided a sleeping area for those who wanted to nap during the night. (Sometimes you just gotta admit you aren't 30 years old anymore!)
Our last station was an intimate area where women could pray in small groups or one on one.
About half the women slipped away between 1:00 and 3:00 in the morning, but the rest stayed, prayed, or even slept as needed through the night.
Only eternity will tell the results of this prayer meeting, but I know our women's team ministering in San Francisco appreciated the prayer support. For us who stayed home to pray—it was a night to remember as we grew closer to Jesus and each other.
What has been your experience with all night prayer meetings, and what ideas can you share with us?
Growing with you, Susan
"Jesus likes it when we share." -Adelaide, age 3: Pass this along to everybody and their brother. OK, maybe not everybody's brother, but you know . . . all of your friends would be nice. (You can use the cute little share buttons below.)
More By Peter Adam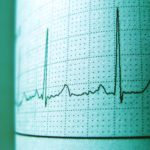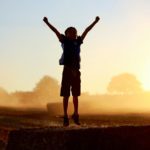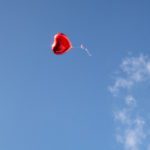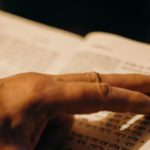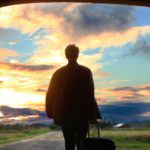 Praying together as a church is one of the great privileges of being a Christian. A key part of our prayers are our intercessions, when we pray that God will do what he has promised to do. Without preparation, our public intercessions can get a bit thin. If you are preparing to lead the intercessions in your church, you might find the following helpful. You could also use it to train others to lead the intercessions.
Pray Global Prayers, Not Just for The Congregation's Needs
While it is good to pray for local needs, make sure that you pray big prayers as well. Let your prayers be as global as the Lord's prayer: 'Our father in heaven, hallowed be your name, your kingdom come, your will be done on earth as it is in heaven.' Let God's plan enlarge your prayers!
Pray for The World, As Well As For The Church
Remember Paul's instructions to Timothy, 'I urge, then, first of all, that petitions, prayers, intercession and thanksgiving be made for all people— for kings and all those in authority, that we may live peaceful and quiet lives in all godliness and holiness' (1 Timothy 2:1–2). It is good to pray for our nation, for other nations, for our world, as it is good to pray about issues in the community and our daily work, as well as the work of our church
Pray Biblical Prayers
Base what you pray for on verses from the Bible: claim God's promises, using the words he gave us. Read Nehemiah's prayer in Nehemiah 1:5–11 and notice how he bases his prayer on the promises, words, and works of God. Read Paul's prayer in Ephesians 1:15–23, and pray prayers as big as that! You could base your prayers on a Bible prayer, for example a Psalm. You could base your prayers on the Lord's prayer
Pray Gospel Prayers
It is good to pray for our needs, for good health, safety and peace. We should also pray for people to be converted. These include family and friends, neighbours, people at work. Pray also for gospel growth across our nation and overseas. Don't just pray for the personal needs of your missionaries, pray for their mission as well!
Prepare Your Prayers
Spend time in preparing what you will pray, the shape of your prayers, and how you will pray. You might like to include a special prayer which you will pray at the start and finish of your prayers. You might like to include a responsive prayer, for the congregation to pray. So, for example, at the end of each section of your prayers, you could pray, 'Heavenly father, hear our prayers', and the congregation could then pray, 'through Jesus Christ our saviour'.
Prayers which are prepared are not less spiritual than prayers which are spontaneous. We sing prepared songs, many of which are prayers. And the Lord's prayer is a prepared prayer!
You could write out all that you will say; you could write out some parts, and use headings for the rest; or you might just write out an outline. But whether you write something or not, prepare for this important task of public ministry.
Feel Free to Write Out Your Prayers
Prayers which are prepared are not less spiritual than prayers which are spontaneous. We sing prepared songs, many of which are prayers. And the Lord's prayer is a prepared prayer!
Include Praise, Thanksgiving, Confession, Lament, And Dedication
The main purpose of intercessions is to ask that God will act, that he will do what we are praying for. However it is good to praise God for who he is and what he has done, to thank him for all his gifts, especially salvation through Christ, to confess what we have done wrong or failed to do, to lament or grieve the many sadnesses of our world, and to dedicate ourselves, when we resolve to serve God and his purposes. Even including two or three of these will enrich and strengthen our intercessions.
Pray Prayers That Everyone Can Pray
Remember that you want all believers who are present to be able to say Amen! So don't ride your own hobbyhorses, don't preach at people, and don't put words into people's mouths which would make them feel like hypocrites. You want the congregation to be able to say a heartfelt 'Amen' to your prayers.
Use The Microphone Well
Most people naturally pray in a quiet voice. But we need to ensure that everyone who is present can hear the prayers we pray, and that they are engaged in praying with us. So don't use your quiet confidential voice. Pray your prayers with a big voice, to encourage others to join in the prayers. If you speak too quietly and confidentially, the microphone and audio system won't be able to project your voice. Speak with a big voice, engaging others in your prayers: if it is too loud, they can always turn down the volume!
​​​End Your Prayers Well​
We can and should only come to God through Jesus Christ our great high priest, and his atoning sacrifice on the cross. So make sure that every prayer ends with words such as 'through Jesus Christ'. Make sure that you include a longer and fuller statement of this truth at the conclusion of your prayers.
For more ideas: See Stuart Olyott, Reading the Bible and Praying in Public (Edinburgh: Banner of Truth, 2008).