I'm not exaggerating when I say that Upwork changed the trajectory of my life. I know that's a bold statement, but hear me out.
When I decided to give freelance writing a try in 2016, I had no work experience, college degree, or writing samples. Upwork made it possible for me to start finding clients immediately and earn my first $1,000 as a freelance writer.
But that first $1,000 was just a drop in the bucket. Over the past four years I've been able to:
Raise my hourly rate to $100 per hour
Land jobs that paid between $500-$750 per blog post
Receive dozens and dozens of five-star reviews, which helped build my confidence as a freelancer
Build a portfolio of hundreds of high-quality articles that I'm proud to share
That's why I continue to use Upwork to this day. And that's why I'm passionate about encouraging new and experienced freelancers alike to give the platform a try.
I truly believe every freelancer can benefit from using Upwork. It is one of the easiest and fastest ways to get started as a freelance writer and gain access to a huge pool of potential clients.
5 steps to creating a strong Upwork profile
The best way to start landing high-paying jobs on Upwork is by creating a strong profile. A good profile will make it easier for you to get noticed when you apply for jobs.
But it can also lead many clients to reach out to you directly — I get invited to apply for new jobs on Upwork all the time. Here are my five best tips for creating a strong Upwork profile.
1. Get your Top Rated badge
Once you get your profile approved on Upwork and start looking for clients, your first goal should be to reach Top Rated status. This is a badge that will appear at the top of your profile.
When a potential client sees that you're a Top Rated freelancer, they'll know that you have a strong history of successfully working with clients.
According to Upwork, Top Rated freelancers represent the top 10% of talent on Upwork.
To receive your Top Rated badge, you'll need to meet the following requirements :
Your profile is 100% complete
You have a Job Success Score of at least 90%
Your first Upwork contract was at least 90 days ago
You've earned at least $1,000 in the last 12 months
2. Set yourself apart as a professional
If you're just getting started, it can be really hard to think of yourself as a professional freelance writer. But I want you to understand that you're a professional freelance writer whenever you say you are.
Look, there are no degrees or certificates you have to achieve to become a freelance writer. All you really need are clients, and you'll have an easier time finding them once you start taking yourself seriously.
And the good news is that you can act like a professional whether you believe you're one or not. Here are some ways you can get started:
Use a high-quality headshot in your profile picture
Create an introductory video that clients can watch to learn more about you
Charge a minimum of $30/hour — if you charge less than that, most clients won't take you seriously
When you send proposals, tell your clients that you're a professional freelance writer
3. Use a keyword-rich title
Once you have a decent amount of job history on Upwork, you will occasionally get invited to apply for jobs. Job invitations are great because they don't require any Connects.
(Upwork Connects are what you'll use to apply for jobs in the marketplace. You need between one and six Connects to apply for most jobs and they cost about $0.15 each.)
So your job title is an excellent opportunity to include keywords that your ideal client will be searching for. My recommendation is to get very specific with your job title.
Mine has varied over the years but it currently says "Content Writer | Blogs | SEO Writer | B2B Writer." I chose those because I know those are the keywords my ideal client is looking for.
4. A detailed overview outlining your services
Your overview is kind of like the About page for your Upwork profile. It's how you'll give your client an opportunity to get to know you better and describe the services you offer.
The most important thing to keep in mind about your overview is that it should be all about your ideal client.
Yes, you're talking about yourself. But you're doing it in a way where your client understands the value you'll bring to them.
In other words, how will hiring you save the client time or help them make more money? For instance, here is what I wrote in my overview:
"My original content will increase audience engagement, bring more traffic to your website, create a loyal and excited customer base, and build your reputation as a trusted leader in your industry."
My ideal client reads that and they immediately understand how they'll benefit from hiring me as a writer.
Notice I didn't talk about how I've always dreamed of being a writer or go into great detail about my college major. Clients don't care about that stuff!
In the previous lessons, we have covered a lot of ground about building your first freelance writing business and getting your first income streams. The more places you establish a presence, the faster you can start to hit massive income numbers. Approaching UpWork correctly is the difference between getting those 5-figure jobs and getting left in the dust…
Your Profile is a Sales Page

UpWork Profile Headline
Hourly Rate
The UpWork Profile Overview
The Call to Action
Your Upwork Portfolio

Next – How to Write a Great Job Proposal
Your Profile is a Sales Page
A lot of people slack of when it comes to putting together a profile on UpWork. I have seen accounts with just two sentences of broken English and nothing in the portfolio.
If you don't take your profile seriously, nobody else will.
Your profile should be designed to showcase why you are awesome and why someone should hire you.
What do you think a prospective employer is more likely to respond to?
A profile that lists your skills and links to past projects
A profile that explains how you can help their business make more money
The only proof of your skills will come from your portfolio and cover letter. Don't waste your time listing skills, because that's BORING.
Always think about copywriting.
Convince anyone who reads your profile that you are a champion and that you can change their business.
UpWork Profile Headline
I did a quick search for ghostwriters and here are the first few results:
Just looking at these profiles, which headline grabs your attention the most?
"Your mission is your message. Make it shine."
That sure got my attention.
Other factors such as job success rate and experience can all grow over time as you get more jobs, but a good headline gets people to open and read your profile.
It's a way to stand out from the boring competition who just list their skills in their headlines.
Hourly Rate
Almost no jobs on UpWork are paid hourly – every project I've ever done was fixed price .
I pay to get a job done, and I don't care if it takes one hour or twenty.
Performance-based pay is the norm on most freelancing platforms.
Choose a number that people will take seriously and is a little higher than what you think you should charge.
If you want to charge $15 per hour, then put down $20.
The purpose here is to increase your income and with the click of a button you just gave yourself a 25% raise.
For every job you take, you will be negotiating a fixed-price contract, so starting from a higher position means they can negotiate you down and you still get paid what you wanted in the first place .
The UpWork Profile Overview
Don't waste time modeling another profile here.
Instead, search the Internet for someone who is WAY better than you and WAY more expensive.
Find their sales letter and model it.
Don't steal sentences, but follow the structure and write something similar.
Find the web page of someone great and look for a link that says something like "work with me."
This is where you will find their sales page.
If you can't find a great sales letter to model this way, just go to WarriorForum and find a great writing letter there.
The Call to Action
This is absolutely the most important part of any website, profile or sales letter.
You tell the reader exactly what you want them to do when they finish reading your profile.
I spent the last twenty minutes trying to find a decent one for you on UpWork, but I failed.
So I'll just create one for you right now.
[thrive_text_block color="blue" headline="A Good UpWork Call to Action"]
Here's what I want you to do next:
You're interested in hiring an amazing ghostwriter to make your vision come to life.
The next step is to message me so we can begin the conversation about your next project.
There's no obligation and no hard sell – I'm a writer, not a car salesman.
We just want to see if we are a good fit and will enjoy working together.
If we are a good fit, you can look forward to fantastic writing that captivates your readers and creates incredible levels of engagement.
Sounds great, right?
To take the first step on the path, just click the big green "Hire Now" button at the top right of this page.
The hire now button is white with green writing now, but who gets inspired to hit a WHITE button?
Feel free to use this as a template, but please rewrite this, so it appears at least a little original. 😉
Your Upwork Portfolio
Presentation is everything.
And understanding how UpWork shows your portfolio to prospective clients is critical.
Never make assumptions.
Here are some portfolios that I found on UpWork just now:
These are four random portfolios from ghostwriters.
Which of these gets your attention ?
The majority of writing portfolios are text only , and they look like the top left image – dry, boring and forgettable .
The other three all use some images, but which one grabs your eye?
If you're honest, it's the bottom left.
We all know that boobs grab the eye.
Now you don't have to use breasts in your portfolio, but the more engaging your images are, the better.
If you write an article for a client and they use dull images on their website, you can use your own, better images when you upload to UpWork.
Use engaging, professional graphics to impress potential clients.
If I see an ebook with a bad cover, I just assume that the writing will be bad too.
You can hire a Fiverr worker to create a fantastic 3D book or magazine cover to use in your portfolio.
Spend twenty bucks, and you'll have a killer portfolio.
In short, you want images that engage and are also the correct dimensions.
Your graphic should use a ratio of 4:3 and when UpWork resizes, it will still look great and not get cropped off.
As you can see, tall images end up getting chopped and look strange.
How To Create An Upwork Profile That Gets You Clients, FAST – Business – Nairaland
There are 7 important steps to do in order to get clients fast on upwork. Upwork (formerly oDesk) is by far one of the most popular and credible freelancing sites where thousands of freelancers are making good money online.
1. Add Your Overview
After the title comes the overview. This is your chance to tell prospective clients a bit more about yourself. You get to sell yourself in a few more words, make it count.
2 List Your Skills
List a minimum of five and a maximum of 10 skills that enable you to do your job. These should be the most important and most relevant skills for your job category (and the jobs you will apply for).
3 Assess Your English Skills
The official Upwork language is English but there are thousands of freelancers who posses fluency in other languages. You will be required to assess your English skills – do so honestly.
Even if you're not a writer, your ability to communicate with a client is important. By being honest about your language skills, clients can have an idea of what to expect from you.
4 Select your Experience Level
As part of having a 100% complete profile on Upwork you must rate your experience level.
There are 3 levels, Entry Level, Intermediate and Expert. The level you choose is not according to your experience on Upwork but the overall professional experience you hold in your area of expertise.
5. Add Your Employment History
To improve your profile and credibility, list your employment history as a way to showcase your experience, past projects and qualifications. In this section, list your previous work experience focusing only on projects that relate to the type of job you want.
6. Add Your Education
To further validate your credentials, let clients know more about your educational background. List the institution name and your degree(s) in chronological order with the most recent degree at the top. Education background is important even if what you studied is not related to what you are currently doing.
7. Set your Hourly Rate
Finally, the last step when creating your Upwork Freelancer profile is to set your hourly rate. This is probably the most confusing bit of the profile because people tend to feel shy about what they think they are worth, while some just over do it
Do you like to write a professional profile overview for Upwork to get a suitable job for your position as a freelancer? Well, you are then exactly in the right place! I will share some live tips to arrange your profile overview so that you can grab the desired job you are looking for.
Let's see: Upwork Cover Letter Samples in 2022
This professional Upwork profile overview example & Sample will help you to write your best own content. Opportunities are always there for us but we rarely can achieve them because of the lack of our expressiveness and the urge to get the job. So, basically, here you'll be content enough by the service we are going to grant you. Look carefully and grab your favorite sample for your favorite job.
How to Write a Professional Overview for Upwork?
Well, it is quite tough to write a professional overview for upwork to grab the attention of the job giver in the first place! You have to play on some tricks to get it easily. If you want a click on your profile overview you have to make it qualitative. You also have to create good attention by keeping your overview short and clean. Sometimes freelancers are not adept enough to understand the fact that a killer overview which is written in the right pattern is more important than the numerous skills a freelancer has occupied.
So here we are going to sort your problem straight out by providing our best concern in this matter. Some best templates are given here so that the freelancer can use them every now and then to get the perfect job. Tips are given as a bonus.
If you're a freelancer or creative, you will likely have heard of Upwork (formerly oDesk) already. It is a freelancer site where those wanting work and those looking for workers meet and do business. With thousands of clients and freelancers, it is a pretty good place to find work or talent. I use it myself and have had great success there.
If you have some skills and would like to make a little extra, I'll show you how to create, manage and then see your own profile in Upwork. Everything you need to attract clients and begin your journey to freedom.
How Upwork works
Upwork is an online marketplace where you, the freelancer, are the product. You can tout your skills and offer them in return for pay. Clients looking for what you can do will see you on the site, contact you and invite you to interview. If you get the job, the project management side of Upwork will help manage time, materials and pay.
Once you have agreed the terms of the contract, you both click agree on the site and the countdown begins. Deliver the product or service to the client on time, they accept, complete the contract and you move on to the next. Payment is paid up front and held in escrow by Upwork and released four days after project completion. It can then be transferred to your bank.
It is a decent system and while it definitely has annoyances, isn't too much in favor of the client like some other platforms.
How to create a profile in Upwork
Your profile is your shop window and works much the same as your resume. Writing a great one is your first challenge and the more effort you put in, the more success you will have.
First thing first, visit the Upwork site and click Become a Freelancer in the top right.
Fill in the form, complete the Captcha and click Get Started.
Link your social media profiles for a little extra authority and visibility.
Add a good, professional looking image to the profile
Remember, this is a professional website where you want people to pay you for doing stuff without ever meeting you. So the better you make your profile, the more likely it is that it will happen.
Add a role title. Here you need to be very descriptive but also concise and truthful. So rather than describing yourself as a graphic designer, it would be better to say something like 'Graphic design expert specializing in product packaging'. This will get you more focused proposals and hopefully avoid most of the irrelevant stuff.
Add an overview. The overview is where you really get to sell yourself. Here you want to describe who you are, the type of work you are looking for and why a client should choose you. List your experience, qualifications, awards or whatever at the end for a little extra wow factor.
It pays to practice this part ahead of time. While you have a decent sized window within which to write, you need to concentrate on the first 200 words or so as they are the ones that will be displayed next to your name in the freelancer listing.
List your skills. This one is also important as it is how Upwork matches you with clients. It will decide in which lists you appear and whether you will be matched with particular terms.
List your experience level. While it might be tempting to just click Expert, you will need to justify that choice in the rest of your Upwork profile. There may also be fewer jobs requiring expert level in your industry.
List your employment history. Much like a resume, your employment history paints a picture of your life and career. Add a brief summary and some bullet points for each role that shows you at your best.
Add your portfolio. If you have a list of work you're proud of, this is where you show it off. Make sure the items you add are relevant to the skills and role title you added as you need these to strengthen your authority.
Set your hourly rate. This is important. Upwork will suggest an hourly rate which you can keep or change. Charge too little and you'll get plenty of work but won't make much money. Charge a lot and you won't get many offers. Keep it around the average and if you go above it, be prepared to justify it.
Once your profile has been created, submit it to Upwork who will assess and accept it. This might take a few days depending on how busy they are.
How to see your own profile in Upwork
Once your profile is live, it might help to see it as a potential client might see it.
Visit the Find Work page. Your profile should appear on the right hand side.
Click the View my profile link.
Click View my profile as others see it
Now you can quickly see if all your hard work looks the part. If you have trouble putting yourself into the eyes of your clients, ask a friend to check it out and make any changes you think necessary to improve it.
The world of freelance is expanding dramatically throughout the years. Today, over a billion freelancers are seen across various industries worldwide. Almost 86% of these freelancers are enjoying working in the comforts of their homes. Since it is a trending business model for companies and organizations, more people are willing to give up their 8-to-5 jobs and try to enter this world.
Do you want to become a freelancer but do not know where to start?
In this industry, a freelancer works mainly for himself, rather than for the company or organization. You have control over some decisions where a regular employee doesn't have. You can dictate and track your work hours, bill your clients and pay your taxes.
Being a freelancer comes with a great responsibility and commitment. But it is filled with benefits that make you a better person especially in your art. You may weigh the pros and cons before entering the world of freelance.
As a freelancer, your job is to pay your self-employment taxes and other deductions. It can be toiling but it is a must to abide in laws and regulations. Aside from these, you are to avail your own insurance or benefits if you want. Since you are not an employee, your contract does not include these.
You will be working on projects and with clients; however, it will not be as steady as you think. Projects end and clients may stop working with you. Most of the time, you are working alone and under minimal supervision.
On the brighter side, you can exercise freedom and flexibility. You can choose your clients and your workload depending on your capability, availability and preference. You can choose a work you are comfortable doing or a meaningful one. There is a wide selection of niches and skills. You can focus on one or explore doing different things. It is up to you.
Moreover, you can control your time and setting. You can work anywhere that will help you to be more productive. Because of this set-up, you can accomplish work and enjoy life.
Now, you might ask where you will start.
You can search for sites where you can build your profile and promote your most in-demand services. To help you succeed in your freelancing journey, you can create an account with one of the trusted sites, Upwork.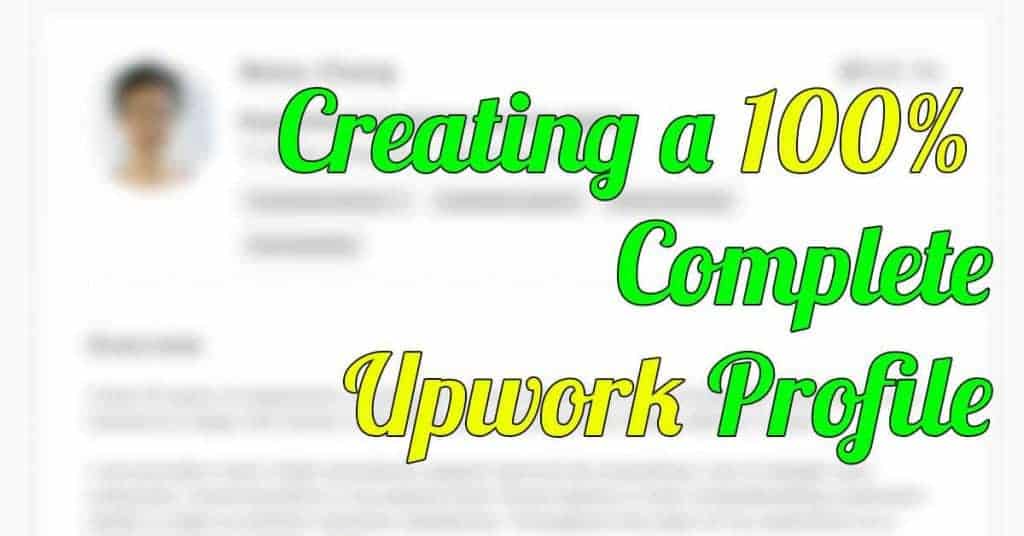 Aside from getting noticed by clients, it is important to create a 100% complete profile to get approved by Upwork.
Lately, I've been receiving inquiries from people asking why Upwork is no longer accepting new freelancers. They still are; however, they have implemented strict profile reviews for every new sign up.
Because Upwork is the leading freelancer site, they get a lot of new users signing up every month.
To maintain a balance between the number of freelancers and jobs available, they need to control the number of new freelancers joining. For the same reason, profiles can get rejected immediately after submission.
For first timers, ensure that your profile is 100% before submitting. Because once their system detects that it's incomplete, it will automatically get rejected.
Here are some tips on how to get a 100% Profile:
First, complete the REQUIRED sections to reach 60% completion.
1. Upload a professional photo.
2. Add a Title.
3. Write an Overview.
4. Add your Employment History.
5. Add 2 skills(or more).
*Do not skip any of the required items. It is not possible to get approved with any of them missing.
Upon reaching 60%, you can mix and match any of the following profile items to reach 100%:
Skill Tests
Taking a skill test makes you earn 10%. You can take as many as you can but you can only earn a maximum of 30% in profile completion.
Portfolio
You get plus 5% for ever portfolio item you add. You can add as many as you can but you can only earn a maximum of 10% in profile completion.
Education
Adding your educational background earns you 10%.
Other Experiences
An entry gives you an additional 5%.
Employment History
Every item gives you 10%. You can add as many as you can but you can only earn a maximum of 30% in profile completion.
Certification
Every certificate you upload gives you 5%, maximum of 10%.
If your profile has been rejected once, this message might seem familiar:
"We've reviewed the updated skills and experience you added to your profile. Unfortunately, our marketplace does not have opportunities for you based on your combination of skills and experience and we will not be able to accept your registration. We thank you for your interest."
In this case, you'll have to re-submit your profile.
I've found it best to wait at least 2 weeks before trying to submit again.
In the meantime, edit your profile by adding skills, taking skill tests (and passing them!) or improving your portfolio. Make sure that your profile reaches 100% completion before re-submitting.
Table of Contents
Upwork is the world's topmost online freelancing website. So many people are making lots of money from this online freelancing platform after creating Best Upwork Profile. Let's discuss the best Upwork Profile Example for 2022
Best Upwork Profile Example In 2022
Actually, every invention is based on needs, when people need something, then they tried to achieve it anyhow. So I have worked as a Software developer for approx. 5 companies but I was not satisfied.
We can say, it was my bad luck of mine or say anything but they don't have sufficient work in Joomla while I was agreed to work with other technologies but they don't want any risk may be. So in the end, they had not had to increment my salary or they told me to resign. This happened to me So I frosted and thought about getting another option to earn money and be free from Job. So finally I tried luck on Upwork to create my Best Upwork Profile on Upwork.
Best Upwork Profile Example In 2022
This is an example profile, my genuine Upwork profile. I want to help you get your first client on Upwork and become a successful freelancer!
Step 1 – How To Write A Professional Overview for Upwork
Your overview is the main thing potential clients see on your profile. This is the first impression.
Even if you are a beginner on Upwork, it's important to create the impression that you are a serious professional freelancer. You have to present as confident and professional but try not too serious. A friendly freelancer is always preferred by clients over someone with no sense of humor!
Upwork is an online work environment. The way we would behave in an office environment is the way we should behave on the Upwork platform.
You have to write in clear, concise sentences. Focus on how YOU can help clients get their projects successfully completed.
Have a read of my Upwork profile that is a good example for an idea of the kind of thing you should be working toward.
Upwork has also provided some sample profiles for further inspiration, please have a look!
Important Overview Points
1. TITLE – This is the first thing clients see along with your profile photo on up work profile. So make it a small sentence meaningful! Highlight your expertise and clearly present your skills. Explain your services in one sentence if it is possible. Use words like an expert and experienced to help create the impression that you are an expert and capable freelancer. You can combine two services, but no more than two. Focusing on a niche service is far more profitable in the long term.
2. EXPERIENCE – How long have you been working with your chosen skills? I made sure to include in the Upwork description that I had over 8 years of experience as a Joomla developer and WordPress as well. This helped add credibility to my up work profile. Add your expertise and why clients should hire you. How can you help the client, So the client can understand which one is a better freelancer for him?
3. LANGUAGES – Do you have any languages to highlight? If you are a Native English speaker, this is a big plus point for clients from the USA, UK, and Canada who are looking for freelancers. If you are not a native English speaker then you must be a Fluent English Speaker.
4. PHOTO – Your up work profile photo is the first impression and it sure does count! Make sure that your photo has these things like below- Find your best light, Simplify the background, Focus on your face, Get ready for the photoshoot A smiling photo is infinitely more preferable.
Note that Upwork is an online workplace and you need to show that you are proficient.
Step 2 – Upwork Profiles – Add Upwork Portfolio Sample
In the best Upwork profile creation, you need to add your past work sample as a portfolio of Upwork. You can see I have added some projects with screenshots.
Upwork portfolio on up work profile
Step 3 – Upwork Skills Section
Upwork provides a list of standardized skills for your selection. You can choose more than enough options so you can define your skills specifically and help you hang out in your niche.
Some clients select to search for specific skills and services, e.g. web designer, Joomla Expert, AngularJS Developer, WordPress Expert. As you can see from my Upwork profile example, I included variations on the keyword AngularJS Developer to make sure that I am searchable to all clients searching for my services.
When you create your Upwork profile, do some research. Find the different keywords relating to your services and try and include as many as possible in your skills section.
Step 4 – Employment History
Including your job history as part of your profile can help you get approval on Upwork. By presenting to the administrators to see your experience in the field. Your work(job) experience is very important, So include your all relevant work!
But, mention all truth, when clients are searching for freelancers, they will rarely scroll down to read through your employment history.
When entering the work experience section be sure to make your responsibilities clear and write concise descriptions. On my Upwork profile, I started each responsibility in a new line. My work experience is clean and easy to understand.
You may not have any work experience to include and that's OK! Don't worry!
On the Upwork Website, they suggest including your new freelance project's history as part of your work history. You could include relevant projects also that you may have done during your education.
Step 5 – Some Final Tips From Upwork
I get this on the Upwork website. They included some useful tips to summarize everything above and ensure that as an Upwork beginner you will get approval!
Please have a look below screenshot
Summary: We have explained a professional overview for Upwork, So we hope it will helpful for you. Please comment your thoughts if you like this post and please share this if you have any suggestions or questions please comment below.
Upwork is a giant world-wide marketplace exactly where businesses and independent professionals are connected from remotely. It's a new platform that arose through the union connected with oDesk and Elance to be under just one name and that is "Upwork". For additional information, look at here.
Importance of Upwork Profile
A professional Upwork profile is much more important part to increase the possibility to get job. It is not only important but essential also. So, every freelancer should have a good professional profile.
Steps to Create Upwork Account
Step 1
At first need an email account. It is easy to create. You may choose Google, Yahoo, Outlook etc. but Google is best. After creating this, you have to open Upwork Sign up page and click there.
Step 2
If you are a freelancer and searching work, click the indicated button.
Step 3
Creating a freelancer account by email is safe. So, choose the button to click.

Step 4
In this step, you have to fill up the form and click the "Get Started" button.
Step 5
After completion, you will get a verification email to your given email account. You have to open the email and click the provided link for verification.
Step 6
When verification is completed, you will get a "create your profile" page. By clicking here you have to develop your profile.
Step 7
In this step you have to choose your desired service what you want to give your client.
Step 8
Here need an original & professional smiling face image of you.
Step 9
In this step you have to fill up the given boxes with necessary information.
Step 10
As a beginner you have to mark here the "Entry Level". Add your relevant employment history, education, any certification and portfolios (if have) and then click save & continue.
Step 11
Here you set your desired hourly rate as per your work. After that you have to give your actual location information and of course it is so important part of the steps.
Step 12
After completing the steps, you will get "submit for review" button for submitting your profile for review. You will get the final report about your submission after few days.
Step 13
Here you have to select your monthly plan. As a beginner you may select "Freelancer Basic".
Step 14
Wow! Your upwork profile is now ready for work.
Here these 14 steps will definitely help you to create upwork account. If you have any complexity, without hesitation just click here.
In the previous tutorial Previous Tutorial Link, we have shown you how to create an Upwork account. In this tutorial, we will show how to create your Upwork profile.
Log In
At first, login to your Upwork profile. Go to Upwork.com and click LOGIN. Then type your Username/Email and Password. After that, you will see create profile page.
Create Profile Part-1
In this page, you have to choose your skill sets and experience level. When you apply for a job, client will check your profile. They will see your skills and determine if you will get the job. Try to add as many skills as you can. You will be able to add at most 10 skills here. But don't add something in which you don't have experience.
At first, select the main services you offer to clients. Select from the dropdown list that appears. There are multiple categories. Select the one that suits your interest best.
After selecting main services, another list of sub-category work will appear. Select from those sub-categories. You can choose multiple sub-categories. Now, add your skills in the box "What skills do you offer clients?". Then choose your experience level. If you don't have enough experience, you may select Entry Level. Otherwise choose Intermediate or Expert level according to your experience level.
Don't worry. If you make a mistake, you will be able to change everything later. Now click "See Recommendations".
In the next page, select "Continue To Create Profile".
Create Profile Part-2
In this page, first select your photo. Add a professional looking photo of you from your computer by clicking "Add a photo now". In the next box, add a professional title that describes your work. In the next box, write your professional overview. It's like your CV where you describe your work, education, experience etc. Write at least 5-10 lines. Do not make it too long otherwise client will feel bored to read your overview. You can change it later too.
Now, add your education and employment history. If you don't have any employment history, then leave it. Now, select your "English proficiency".
Write your hourly job rate. Upwork will receive 20% Service Fee from what the client pays. So, make sure you count that too before setting your hourly rate. You can change your hourly rate later. Select "How many hours do you have available for work each week?" and "What type of projects are you interested in?".
Then write your address and phone number correctly. That's it. Then click "Review Profile And Submit".
After that, Upwork team will check your profile and inform you if there is any problem. Most of the time, they accept profile within a day.
Click here to check all Freelancing Tutorials -> All Tutorials
How to create Upwork Profile Create a great profile on the Upwork How to create an Upwork account, first provide accurate information about yourself according to your passport or National ID card information. Use a clear picture of yourself, so that the face can be seen clearly. Do not add any links to personal websites or third party profiles to your profile. It does not support Upwork's regulations.
The most important thing is when you creating your account at Upwork is the profile overview. There are no hard and fast rules. If you know good English, you should Things to keep in mind:
1. Add any of your best job descriptions and job types, etc. In other words, write down your role in any work.
2. You should select the job categories in such a way that you can answer them as soon as possible you ask them in the Upwork and client interview. Don't choose something you don't know about.
3. If you have a certificate that supports Upwork, add it to your profile. This certificate will enhance the value of your profile.
Share This
Related Posts
5 Best Ways to Make Money Online. Today, the demand for money on the Internet…
Make money by typing sitting at home. Hello new freelancer this is Good news for…
Make money by typing at home How to make money typing If you know the…
Steps On How To Create An Upwork Account And Get Your Upwork Profile Approved – Business – Nairaland
Hello, if you are planning on becoming an online freelancer, agency or client on Upwork then you will definitely need an Upwork account to achieve these. I'm going to show you the steps on how to create an Upwork account and get your Upwork profile approved fast. Because it is one thing creating an Upwork account and also another, getting your Upwork profile approved.
Upwork is by far one of the most popular and credible freelancing platforms where thousands of freelancers are making their online money legitimately. According to Upwork, if you are planning to become a freelancer, agency, or client, you can have only one account but you can have separate profiles in this one account you created. It is a crime to have multiple Upwork account.
Note: Before you get started on Upwork and create your profile, it's important to pick the right skill for your freelance business. Upwork is frequently rejecting freelancers these days as often, there is a surplus of certain skills and not enough of another. Don't get your profile rejected.
Choose a skill that is in high demand (learn a new skill if need be) and create an Upwork profile based on this skill.
Don't forget to create your upwork account with the steps listed.
Answers (6):
There are a few key things to keep in mind when creating a company profile on UpWork:. 1. Make sure to include all of your company information, including the name of your company, the type of company you are (Sole Proprietorship, LLC, Corporation), your website, and a brief overview of what your company does. 2. Be sure to list your skills and expertise in detail. This will help potential clients understand what services you offer and what kinds of projects you are capable of completing. 3. Upload samples of your work to give potential clients an idea of the quality of your work. This could be anything from case studies or project descriptions to completed work products.
Answer: Upwork company profile can be created in few easy steps. In order to create a company profile, you need to first register for an account on Upwork. Once you have registered, you will be able to create a profile for your company by clicking on the "My Companies" tab and then selecting "Create a new company."
You will then be asked to enter your company information. This includes the name of your company, the type of business, the website (if applicable), and a brief description of your business. You will also need to enter your contact information and choose a payment method. Once you have entered all of the required information, click on "Create Company Profile."
Your company profile will now be created and
answer:. There are a few things you'll need to include in your Upwork company profile in order to make a good impression and attract clients. Here's what you should include:. A brief description of your company – Be sure to include what makes your company unique, as well as an overview of the services you offer. A list of your company's key personnel – Include the names and titles of the people who will be working on the project, as well as their experience and qualifications. Your company's work samples – Showcase your best work by sharing links to relevant projects or case studies. This will give potential clients a taste of what you're capable of.
To create an Upwork company profile, you'll first need to create an account and then verify your identity. Once you're logged in, click on the "Companies" tab at the top of the page. Then, click on the "Create a Company Profile" button. Enter your company's name and choose a unique URL for your profile. You'll also need to provide a brief description of your business and what services you offer. Once you've filled out all the required information, click on the "Create Profile" button. Upwork will then send a confirmation email to the address associated with your account. Click on the link in the email to confirm your company profile and start using Upwork!
If you're new to Upwork and are looking to create a company profile, you'll need to start by creating an individual freelancer account. Once you've done that, go to the "MyAccount" tab and click on the "Create/Edit Profile" option. From there, select the "Company" tab and fill out all of the required information such as your company name, address, contact information, etc. After you've completed your profile, click on the "Save Changes" button and your company profile will be created!
Creating a company profile on UpWork is a fairly straightforward process. You can create a profile for your company by clicking on the "Create Profile" link at the top of the page and then following the instructions. To create your company profile, you'll need to provide some basic information about your company, including its name, location, and industry. You'll also need to provide a brief description of your company and its products or services. In addition, you'll need to provide some information about your team, including the names and job titles of key employees. You can also add photos of your team members to help make them more visible to potential clients.
By hbrungardt
Post date
Any profile on any online platform is a virtual representation of yourself. Just like you put effort into your appearance for a job interview or a date, you need to do the same with your freelance profile on Upwork (or any freelance/professional platform you use. Your profile contains your most basic professional information, but it needs to convey a lot more about you if you want any chance of getting the job!
Upwork requires you have a minimum of a 60% profile completeness. This means if you only upload the required profile components, your profile will be 60% complete.
As a freelancer swimming in a big sea full of other pretty, shiny freelancers, you need to be willing to do what most others won't do in order to stand out and get hired. If this has not been your approach and you are not fully booked with clients, I suggest you make this change in your mindset if you want to reach your goals.
Simply put- a 60% complete profile will NOT get you hired.
A 100% complete profile is a step in the right direction.
But randomly adding things to your profile until you reach 100% will also not get you hired. Every single thing you add to your profile needs to have purpose. It needs to work for you 24/7 to convince potential clients that you are the freelancer they should hire.
Before you start adding things to your profile, take a moment and get clear about a few things:
What skills/services am I offering?
What can I include in my profile to demonstrate these skills/services?
How can I build trust and confidence in my profile?
The following 5 components are required for your Upwork profile:
Photo
Title
Overview
Employment history (at least 1 is required)
Skills (at least 1 is required)
The following components can be added in any combination to complete your profile:
*Note- the value of each item added ranges between 5-10%. Focus more on adding value than adding %.
Portfolio items
Education history
Employment history
Other experience
Certification
Link an account
Include an intro video
It can be tempting to look at this list and just try to get your profile to 100% as quickly as possible. But do not forget the purpose of your Upwork profile and portfolio (or any online professional representation of yourself, such as your website, LinkedIn, etc.)! Make sure to include your most recent projects and experiences and show off your skills. The internet is a beautiful thing, but you have to work harder to create trust than you would at an in-person event.
Until you reach 100% on your profile, Upwork will give suggestions of what to add to your profile to make it more complete. These are helpful, but not the only things you can add! I struggled to reach 100% on my profile because I did not understand what I needed to do to get there (HINT- the 7 bullet points above!) and made the mistake of justing adding whatever I could to get a complete profile.
This was before I understood the importance of my profile and what went in it. Not surprisingly, I didn't get hired in my first few weeks on Upwork. Weeks later I went back and made some changes, and it resulted in having 5 interviews and 3 offers in only 1 week (during the April 2020 Coronavirus quarantine, no less).
Want to know what ONE thing will add the most value to your Upwork Profile? Learn more here.
Before submitting a proposal, one should write a professional overview for Upwork. It has been displayed at the very beginning of a freelancer's profile. If you can write the best upwork overview, it will be easier to win a job.
These Upwork professional overview samples will help you a lot to make your profile 100% complete. You have to write some catchy words to draw the attention of a client. Another important thing is Upwork Cover Letter and you have to avoid Cover Letter Mistakes when writing a proposal. If you do not know How to write a cover letter, please follow the link.
Let's see the best upwork profile overview samples & examples so that you can understand how to write a professional overview for yourself. Requesting you not to directly copy paste any samples from here to your upwork profile. These overview examples are given only for understanding the proper format.
01. Write a professional overview upwork Web Developer
Hello there! Before talking about qualifications and professional abilities, I would like to introduce myself. I am Devid Buffelo and I am from United States. Taking web development as a profession not only fulfils my pocket but also my heart because it has been my passion since my early teenage. Read more…
02. Write a professional overview upwork Graphic Designer
Hello! I am working as a graphic designer from last 3+ years and have an exceptional knowledge in developing graphics, audio and visual images for product illustrations, logos and websites. I am passionate and enthusiastic to design and have the capability to create extraordinary designs with high visual impact according to the needs and requirements of the clients. Read more…
03. Upwork Profile Overview Sample for SEO Expert
Hi there! I am an expert in search engine optimization in both on-page and off-page, with SEM and in SMM. I have experience in this work of 3+ years and working online is my passion. Additionally I know that getting a good ranking is very important for a website of a small business owner and it is becoming more and more difficult to get a good decent ranking for the website in Google. I am totally aware of marketing system and keep myself up to date. Read more>>
04. Write a professional overview for Data Entry
While there are hundreds of types of works available on Upwork, Data Entry has always been one of the most demanding jobs here. But because of poor profile overview, many freelancers fail to get their desired jobs. If you need professional upwork overview for data entry then this article is yours. We will provide you two sample Upwork Profile Overview on Data Entry here Read more >>
05. Professional Overview for WordPress Developer
Hello, my name is (write down your name here). I have been working as a professional CSS, Angular and WordPress developer for 7 long years now. I also have acquired fame and popularity as a Front-end Developer. While there are thousands of freelance Web and WordPress developers available in the market, I consider myself as the best as in my professional career I never had one unsatisfied client. Read more >>

06. Professional Overview Sample for Mobile App Developer
In the modern era of technology and progress, Mobile devices and their unique applications have created a new type of profession which is known as the Mobile App/ Android App/ iOS developer. You will see that this demand is at its peak on various online freelancing companies including the biggest one of them all, Upwork. Today I will provide some upwork profile overview samples Read more >>
07. Professional overview for Article Writer
As you know that every cell has its nucleus in its center determining how the entire cell works, exactly in that way your upwork profile overview works as the nucleus of your whole profile. It is your key place which works to attract your client. Your overview will make your client get a full and final impression of your personality and your skill. And if you are trying Read more >>
08. Professional overview for Virtual Assistant (VA)
Are you a newbie in upwork & want to work as a Virtual Assistant? Or is that you are not getting enough response from your client? Then definitely you need to improve your profile overview as a Virtual Assistant. You know what when you are representing yourself as a perfect Virtual Assistant it is essential to trap your client with your overview. Your overview Read more >>

09. Professional Overview for Social Media Marketing (SMM), Digital Marketing
Are you worried about how to write an appropriate and attractive upwork profile overview for Social Media Marketing (SMM)? Then, stop being anxious anymore. We are going to show you all the way how to write a killer overview for Social Media Marketing. Really, you must give importance to your profile overview as most of the clients prefer to judge a freelancer only by reading Read more >>
10. Professional Overview Sample for UI and UX Designer
Hi! If you are going to create your upwork profile as a Ui & UX Designer then don't forget to make your overview much strong and effective to your purpose. You must know your overview is the most important part of your profile that will directly draw your client's attention. As the capital of a country represents the whole state so your overview represents Read more >>

11. Upwork Profile Overview Sample for Video Editor, 2D, 3D, Animation
Hi guy! Are you a video editor and trying to create your profile on upwork? Then surely you need to make an excellent upwork profile overview to succeed on upwork. You know what your client will surely check your overview whether he check your other site or not. And as a perfect video editor your excellent overview will help you to show your specialty Read more >>
12. Upwork Profile Overview Sample for Affiliate Marketing
Do you want to be established as an Affiliate Marketer on upwork? Then you must have the strategy of convincing others so that they feel tempted to buy your recommended product. So, you see convincing is the only method to do well as an Affiliate Marketer. But your first attempt must be convincing your client or company that you will work for through your profile overview Read more >>
13. Upwork Overview Sample for Interior Design, Exterior Design, CAD or Product Design
As a freelancer you must know a good profile including a killer overview is very much important to draw your client's attention. It is an essential when you want to work for Interior Design, Exterior Design, CAD or Product Design. As a designer you must build up your profile overview in such a way so that your client may be impressed with your skill and confidence Read More >>

Your profile overview is one of the most important parts of your Upwork profile. How well it is written could affect how many opportunities you get.
If you are struggling to get the right words into your overview, or you feel it doesn't sound convincing enough, then you've come to the right place. This article will show you how to create a compelling profile overview that can help you score jobs.
I'd also be showing you some profile overview samples so you know how to start.
Side Note: I regularly publish articles on this blog to help freelancers who really want to succeed in their careers. If you are one of them, you should absolutely like my Facebook page or follow me on Twitter so I can keep you aware of the best tips to help you get ahead and score great jobs. Simply click one of the buttons below and click like or follow, as the case may be.
How To Write A Great Profile Overview
The quality of just about any overview can be improved with the following tips:
1. Put the best information in the first Sentence: When a person posts a job at Upwork, he may get a ton of applications, all of which he has to look through. Most hirers do not have the time to read entire profile overview snippets for 50 different applicants, but if the first sentence in your overview captures their interest, they will click to view your profile and possibly contact you for an interview.
2. Be professional: Your overview is not an email, do not start with a greeting (hello, hi, good day, dear sir, etc). Do not start with "thanks for viewing my overview" either, it's unnecessary and unprofessional. You would have all the time to greet and thank your client after a great overview convinces the person to hire you. Also refrain from using statements like "I'm a young student looking for work on the side." It gives the impression that this is not something you take seriously and clients will opt for people with more professional overviews.
3. Focus on one line of work: Describing how great you are at many different, unrelated skills may seem like an awesome idea, but it could actually ruin your chances of scoring jobs. Hirers usually prefer someone who is good at a certain profession
4. Keep it short, keep it neat: A profile overview is not a biography, and thus should be kept as short as possible. I have seen people write stories about little jobs they did here and there, and it doesn't look good. A single, well constructed paragraph may be all that you need to pass a strong message to a client. In some cases however, your overview may extend beyond one paragraph, and that is fine, just keep it short and neat.
5. Consider why a hirer needs your services: Each time a person posts a job at upwork, he has a goal he wants to accomplish with the assistance of a freelancer. You can get into the mind of each hirer right from your profile overview. For example, a client seeking to hire a creative writer most likely has a website, and wants to increase traffic to that site with great content. If you are a creative writer, your profile overview can include the promise that your articles will help to increase traffic to your client's site. Similarly, if you are a WordPress developer, you can promise well crafted sites that load quickly, and are search engine optimized. However, only promise what you can deliver.
Upwork Profile Overview Examples
To help you get a firm understanding of what a good overview should look like, I have included 3 upwork profile overview samples below. I created these samples for illustrative purposes and the names used are imaginary. I hope these samples will help you create a better profile overview, and score more jobs at Upwork.
Sample 1:
Rachael Zingling Gates
Creative Writer and Content Strategist
Overview
If 'content is king', then I am the queen. With over 3 years of experience in writing and content strategy, and over 40 articles written, some of which have been featured in Forbes and Time Magazine, I have the creativity and professional experience that can help your company succeed in driving sales and increasing customer engagement through brilliantly written content. If you want to increase traffic to your website, or make your facebook and twitter pages popular among users of the kinds products and services you offer, then let me help you.
Sample 2:
James Maxim Wall
Web Developer
Overview
I am a Web development expert with over 5 years experience in setup and customization of WordPress, Joomla, Shopify, Spree Commerce, and other platforms. Till date, I have created over 30 websites, most of which required custom designed plugins, extensions, and themes. My aim has always been to produce websites that look beautiful and professional, are highly functional, load quickly, and are Search Engine optimized. If this is what you want, then get in touch with me.
Sample 3:
John Clark
Branding and Marketing Graphic Designer
Working online as a freelancer is a great job, but finding work can sometimes prove challenging without the proper technique. This problem is especially noticeable on Upwork with thousands of freelancers competing for a limited amount of jobs.
However, freelancers that know the proper strategy to get hired will face little difficulty getting hired for a job. The following article will teach you some of those techniques and show you an example profile that employers look for when hiring freelancers.
Write "You" Focused Proposals
The most important part of getting hired for an Upwork proposal is to write a "you" focused proposal. This type of proposal will emphasize the needs of the clients and how you will help solve those needs. You should limit the use of the word "I" in your proposal.
Instead, focus on the problem the client has and then position yourself as the solution to that problem. You can reference experiences you have and the results that you achieved for clients, but do not list any irrelevant experience. The client does not care about that experience because it cannot help them solve their problem.
You Can Bid Above the Budget
Many new freelancers think that the winning job always goes to the lowest bidder. However, this is not always the case. Many employers will assume that the lowest bidder has the lowest quality. You should strive to bid the budget at a minimum. Once you have more experience, you can comfortably bid 10% or so above the budget without losing too many job opportunities.
If the client likes your proposal, then they will still interview you. Sometimes the client will offer a counter offer to your proposed rate, but this still might be higher than their proposed budget.
Choose a Good Profile Picture
Upwork allows you to upload a small profile picture. For this, you should choose a professional-looking headshot. A picture taken by a professional photographer is not necessary. However, you should choose a picture of you in a professional outfit and setting. Also, make sure that you are smiling in the picture. Mugshot style pictures are definitely not the type you should have as your profile picture.
Take the Upwork Skills Tests
Upwork has hundreds of different tests that you can take that test your skills. These tests can range from writing tests to English tests to a marketing test. Find the ones relevant to your niche and take them. If you have an above average score, then you should place them on your profile for potential clients to view.
Some potential clients will look at your profile, and a good score on those tests will improve your chances of getting the job. No tests will not look nearly as good, but you can still get jobs without any tests on your profile.
Put Previous Work in Your Portfolio
You can place previous work into your Upwork portfolio. You can place screenshots or the actual files themselves. However, make sure that the files do not have any sensitive information in them or else your other clients might not like that.
The work in your portfolio should be the best work you have available. Double check that it has no spelling errors if it is writing work or syntax errors if programming work. You can upload as many portfolio pieces as you want, but three or four different examples is sufficient enough for most purposes.
Write a Captivating Profile
Your profile is relatively important for getting a job. The proposal itself, however, is still the most important about getting hired. Your profile should be "you" focused just like the proposal. But remember, you want to discuss the problems that your future clients might have and how you can solve those problems.
An example of that would be a marketing copywriter discussing the problems that their clients currently encounter. Some problems could include low sales and low engagement on marketing campaigns. The copywriter will paint a bad picture and may even include the consequences of those problems such as a failing business and not being able to provide for one's family.
The copywriter will then offer their service that can help improve sales, improve engagement, and make the business viable again. This, of course, will excite the client and make them more likely to send you a job invite or hire you.
You should not mention things that are irrelevant to the client. An example of irrelevant information includes why you decided to pursue copywriting, or that copywriting is your passion. Frankly, the client does not care if you love copywriting or if you hate it. The client only cares about the results that you can provide for them.
Turn down lots of work
Turning down freelancing work might sound counterintuitive to getting more freelancing work, but it makes sense. If you follow the tips listed above, then you will start receiving more work than you can handle. Some of this work will come from low-quality clients that will drain your time with non-billable work.
You should only accept work from clients that know what they want and know why they are hiring you. This means you can spend more time working and less time discussing projects, worrying about getting paid, and figuring out what you need to do for the client. Choosing the right clients will make more efficient use of your time, which is more important than having a large number of jobs.
Overview of Upwork Tips
The tips listed above will all help you get more work on Upwork. The most important tip to getting work on Upwork is to focus your proposals on the needs of the client. You should then position yourself as the one to fill those needs and solve any potential problems.
Finally, do not be discouraged if you see a large number of proposals on a project. Most of the other proposals will probably not have the same need focused proposal that you will write and offer to potential clients.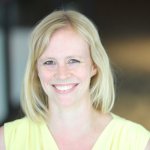 By Jamie Johnson
About Upwork
Steps To Get Started
Types of Memberships
Fees
Final Take
GOBankingRates Score
Wide variety of jobs available
Good way for beginners to get started
Lots of features for freelancers and clients
Upwork takes a percentage of your earnings
The work can be low paying
If a dispute arises, Upwork generally sides with the client
What Is Upwork?
Upwork is a marketplace that connects freelancer contractors to potential clients. Clients post jobs they need to be completed, and the freelancers can bid on the jobs they're interested in.
Upwork is currently the largest freelance marketplace in the world. One of the advantages of using Upwork is that it's a non-vetted marketplace, making it easier for beginners to get started.
Upwork does require new freelancers to get their profile approved to ensure there's a need for the service they offer. But unlike other platforms like Lemon.io or Toptal, it doesn't only accept freelancers in certain specialties.
Overall, Upwork makes it easy for freelancers to get started and begin making money right away. But make sure you're thoughtful about the clients and jobs you take on, so you aren't taken advantage of.
How To Make Money on Upwork
1. Set Up Your Profile
The first step to making money on Upwork is setting up your freelancer profile. To get started, you'll click the "Sign Up" button and use a Gmail or work email address or an Apple ID to create your account.
From there, you'll add in your personal information, work history, and highlight the services you plan to offer. Make sure you fill out all of the information, or at least until Upwork says your profile is 100% complete.
2. Verify Your Identity
One of the changes Upwork has implemented in recent years is that it requires freelancers to verify their identity before they can apply for work. Once you're verified, you'll have a badge on your profile that potential clients can see. This helps you build trust and credibility with potential clients.
The first step to verifying your identity is to use a government-issued ID, like a driver's license or passport. From there, you'll go through a video verification process where an Upwork employee will ask you a few questions about your profile.
3. Choose Your Pricing
The next step is to choose your pricing. You can either set up hourly or fixed-rate projects with clients, and there are pros and cons to both options.
If you use the hourly pricing option, you'll log your time on the Upwork app. The advantage of hourly pricing is that Upwork guarantees you'll get paid for the work you've already completed. However, as you get faster and more efficient at your work, an hourly price could cause you to lose money.
With fixed-rate pricing, you and the client will agree to a set amount for the entire project. This ensures you aren't just trading time for money, but it can be easy to undercharge for big projects if you're new to freelancing.
4. Start Applying for Jobs
Next, it's time to start applying for jobs so you can find your first client. Fortunately, you can never run out of jobs to apply for on Upwork.
For your first couple of jobs, you may have to accept a lower rate until you have some social proof. But once you have a few clients under your belt and some good reviews, you can begin raising your prices.
Types of Memberships
When you create your Upwork account, there are two different plans you can choose between: the Freelancer Basic and Freelancer Plus plans. The Basic plan is free and comes with 10 Connects each month, which you'll use to apply for jobs.
However, most jobs require up to six Connects each to apply, depending on the size of the job. For instance, small jobs of $49 or less will cost two Connects. Medium jobs of $50 to $599 costs four Connects, and large projects over $600 will cost six Connects.
So if you're regularly applying for jobs, the free Connects you receive may not be enough. You can buy additional Connects at 15 cents each, and you can also sign up for the Plus membership.
A Plus membership is $14.99 per month and comes with 80 free Connects. Plus, you will receive additional perks, like the ability to see the bidding range on jobs you're applying for.
Upwork Fees
Once you start making money on Upwork, the company will take a percentage of everything you earn. However, the pricing is set up so that the more you make with each client, the less money you'll pay in fees.
For the first $500 you bill a client, Upwork will take 20% of your earnings. From there, you'll pay a 10% fee with that client. Once you've earned over $10,000 with a client, your fee will drop to 5%.
Is Upwork Worth It?
If you're looking for ways to make money as a freelancer, then Upwork may be a good option for you. Freelancing is one of the few side hustles where you can start earning money almost immediately, and Upwork has a large selection of jobs to apply for.
However, it will take some work to get your profile set up, and you may have to accept lower rates in the beginning. But if you're consistent about looking for jobs and do good work for clients, Upwork can be another tool to help you grow your freelancing business.
Hi guy! Are you a video editor and trying to create your profile on upwork? Then surely you need to make an excellent upwork profile overview to succeed on upwork. You know what your client will surely check your overview whether he check your other site or not. And as a perfect video editor your excellent overview will help you to show your specialty among thousand other video editor available on upwork. Let's see: Questions and Answers of Upwork Proposal
Let's Download: All Profile Overview Sample
So, now you see how much it is important to make an effective, fruitful profile overview to be a successful video editor in upwork. If you don't know how to write a perfect overview then remain with us and follow our instructions.
Don't miss: Upwork Cover Letter Sample 2022
Steps to Create a Great Upwork Overview for Video Editor
Simply follow the instructions given below and surely you will be able to write an attractive killer overview.
No Greetings, no salutation: Always remember that your overview is not any letter to anybody that you need to use any salutation or greetings. Never use any- 'hi', 'hello' or 'wish you good day' etc. You need not use any 'sir' even. Rather represent yourself as a professional video editor.
Make Your First Sentence a Grand One: Oh! Really your first sentence is the only key that will open the door of your success. It is very important to draw your client's attention with your first line. It will determine whether your client will read through your overview or not. The best way is to provide your best skill and experience that your client really wants from his employee.
Be Only a Video Editor: When you are writing your overview as a video editor, forget your other skills. Just focus on your video editing skill only. Your other irrelevant skills won't be interesting to your client. Rather if you represent yourself as video editor only you will seem an expert on the required field. Who will like a Jack of all trades when he needs exactly one?
Let's see: Freelancer Profile Summary Sample 2022
Don't be too Lengthy: A lengthy overview may be boring to your client. So, in order to keep your client's interest create a short and snappy overview including your relevant skills and experience only.
Why Selecting You: Try to answer in your overview why you should be selected. Make your client believe that you are the only one that your client actually needs. Show him how you be an asset to his project.
No Plagiarism: When you are writing your own overview write totally on your own. Don't copy other's writing here. If your client comes to know that your overview is a duplicate one then surely you are gone off with your career. So, be creative in your writing.
Don't do any Mistake: Once finishing making a draft of your overview, make a revision of it and try to find if there is any error. Try to improve your style and give it more strength.
Let's see: Freelancer Proposal Sample 2022
A Sample of Upwork Profile Overview for Video Editor
You are also welcome to take a look on the sample of upwork profile overview as a Video Editor provided below:
With a great experience of long seven years and a research on "Video Editing and Animation" I have become a successful Video Editor. My education is also based on Computer Science and Engineering with an excellent progress report. In fact, I myself have a video editing website of my own.
Really, it's a great passion of me to work as a video editor. I am confident enough to prove my best capabilities to create any kind of 2D or 3D Video and editing these.
I have a successful past record of this graphic area that has made me more efficient on my work. As a video editor I am expert on the following sites also.
Content Manager and Career Expert
Finding freelance gigs 10 years ago was a long and complex struggle, so much so that you'd have to rely on cold-calling and networking like crazy just to bag a few jobs.
But in today's digital age, it's become somewhat of a breeze. Obviously, you have to work hard, be disciplined and know how to effectively be your own boss, yet it's much easier than ever before to pursue this path – and all at the click of a button, thanks to sites like Upwork and Freelancer!
That said, you'll need a good online profile that will make you stand out from the crowd and help you secure lots of jobs. Thankfully, we've created this easy and simple guide to help you out.
Here's how to create the perfect freelancer profile.
1. Use your real name
If you're sceptical about sharing your real name online, you might as well quit freelance work right now!
No one will take you seriously with a made-up name like 'catlady85', for example, which won't instil any confidence in potential clients. In other words, it's essential that you use your real identity. But be sure not to abbreviate your name – a contractor will likely skip your profile if you're listed as Michael P.
2. Upload a professional picture
If you think that a selfie will do for your freelancer profile, you better think again! Remember: you're creating a professional – not a dating – profile, so make sure you use a clean, smart photo of yourself to match.
It's important to dress professionally and to smile in your photo – after all, first impressions are what count in the online world. As such, it might be a good idea to have your picture taken against a simple background by a professional photographer.
3. Make your headline unique
The few words you choose to use for your headline can be what makes or breaks your success as a freelancer. Done right, you're more likely to get noticed and, as a result, secure more jobs. Done wrong, however, and you risk swimming in a rising sea of professionals.
Let's say you're a web developer. If you really want to stand out and get discovered more, you need to show what your skills are. So, 'Mobile and Web Developer – UX Specialist' in this case would be far more appealing to potential clients than a simple 'Web Developer'.
4. Make your bio matter
Your profile bio or summary is your selling point, but that doesn't mean you should shamelessly toot your own horn like there's no tomorrow. Not only will this make you appear full of yourself, but it will also make people question how good you really are.
Instead, showcase your skills by telling potential clients what you can do for them and how you can bring them instant results. Let's say you're a digital marketer and social media specialist; your bio could say something like: 'I can relate to your target audience and drive noticeable results in a few weeks by following unique social media strategies that will work for you'.
5. List your qualifications and work experience
Most freelancing websites include profile sections to include your qualifications and experience; make sure that you take advantage of these.
Be sure to include any important modules that you completed as part of your studies or strategies that you learned during this time in a neat bullet-point format.
More importantly, your work history will help sell your skills. If you have a few years of experience in your chosen field, make sure to include all the relevant details here, especially if you spent time working for a well-known company. This will inevitably add value to your work and help you get shortlisted for jobs.
6. Showcase your best bits
Most freelance sites have separate sections where you can upload a portfolio and showcase your work. You shouldn't overload it with examples of the same kind of thing. Instead, select your finest pieces of work and show different styles that you can create.
If, on the other hand, the site doesn't offer this section, create your own online portfolio on a website like Behance and add the link to your profile.
7. Connect your social accounts
Showing that you have an online presence is super important in the freelancing world, especially on LinkedIn. It not only gives clients an idea of who you are and what your personality is like, but it also validates your experience in the digital world. And by building a large following, you'll have more exposure to find freelance jobs in your niche.
Although Upwork, for example, doesn't publicly display your accounts, it helps the platform understand your interests and, therefore, narrow down job searches based on the information from your online footprint.
8. Be particular about your skills
If you're a highly skilled professional (which I'm assuming you are), you'll possess a variety of skills and be trained in many different areas. However, when looking for a freelancer, a jack of all trades, master of none will be useful to no one.
Therefore, it's important to be careful with the skills that you list on your profile. These should relate to the job category you're listed in and should not exceed over 10 entries. It's vital to list them in order of priority, too – what you're talented in the most should be the first thing that employers see when they visit your profile.
9. Decide on your rate
As the saying goes: know your own worth!
The first step is to research the average hourly rate and to not sell yourself too short. It might seem like a good idea to set a cheap rate at the beginning to attract more clients, but you'll soon start feeling frustrated when you're putting in hours and hours of work for next to nothing in return.
On the other hand, you shouldn't aim too high and overprice yourself, either. Your rate should match your experience and skills. Therefore, if you're an inexperienced writer, you can't set your hourly rate to anything over $50 as you'll end up receiving little to no work.
10. Keep your maintenance up
By now, you've most likely successfully created your freelance profile. But don't put your feet up so soon!
To ensure you remain competitive and in business, you need to frequently update your profile and remove any irrelevant skills and samples. In such a fast-paced marketplace, you're expected to keep up with the trends and know how to work in the online world. For example, a design style that was popular last year might not be this year, so you need to keep your portfolio updated with new and creative ideas to showcase your flexibility and originality.
In the freelance world, your profile is your CV and your proposal your interview. It's what will get you a job and earn you a paycheque. To ensure you don't set yourself up to fail, follow these vital steps for creating a personable and professional freelancer profile.
Are you a freelancer with any other useful tips to share? If you do, let us know in the comments section below.
After I quit public accounting in 2013 , I became a Controller at BackOps where I managed the business and accounting of many small businesses.
As I became more confident in my own small business accounting and marketing skills, I decided to go out on my own and open my own accounting business . Since then, I have become a full-time freelance accountant, mainly providing accounting and payroll services to startups and non-profits.
In the last 6 years, I have become obsessed with the freelance industry because I believe it's a massive opportunity for people all over the world, accountants included.
Based on my perception, becoming an accounting freelancer is one of the easiest and fastest ways to become an entrepreneur because it requires virtually no money to get started and businesses all over the world have a need for part time accountants. In fact, many businesses prefer not to hire full-time employees and instead prefer to work with independent contractors or freelancers.
The other great thing about freelancing is that if you become a successful freelancer, you can open a successful accounting firm where you can have other people do the actual service delivery for you. This is something I currently do in my business and the flexibility is priceless.
A platform called Upwork has been critical to my success.
Upwork is an online marketplace that connects businesses to freelancers. The platform makes it easy to get started with freelancing. Personally, I have used the platform to hire freelancers but more importantly, I have found many of my current clients on Upwork.
Are you ready to start freelancing and working for yourself? I promise you, Upwork can be your key as you grow. Especially if
you don't have a marketing budget.
The following are some Upwork tips I've learned along the way as I scaled my firm to six figures:
Set Up Your Account And Profile:
The first step to getting started on Upwork is to get your account approved. This part is fairly easy. Then, the key to setting up a good profile is filling it out in full. Your title on your account should be skill-based, highlighting the different services that you specialize in. Your profile description should be about building as much credibility as you possibly can. You should highlight all the different skills and services you can offer. If you have a website or an amazing LinkedIn profile link it there as well. Learn how to write an amazing LinkedIn accountant profile HERE .
Targeted Job Search Filters:
To narrow down the jobs available, go to Search and click the "find work" tab in the Upwork platform and set the filters to meet your ideal job. I use keywords such as "Bookkeeper", 'Quickbooks", etc. By doing this, you can easily find the types of jobs you want. You can find jobs with people who have actually spent money on the Upwork platform before, and this also makes it easier to find longer-term contracts.
Write Custom Proposals:
Proposals are all about selling your prospect on getting on a phone call with you. It is typical for any job posted to get 5-30 applicants. You must stand out from the crowd. A key thing that you can do to be different than the other freelancers on Upwork is to personalize your proposals. You will have more success applying to 5 jobs a day with custom proposals then applying to 15 with cut and paste proposals. Do this by thoroughly reading the client's job posting and using a lot of the same words they use in your cover letter. These things can help you stand out from the crowd and win interviews with potential clients.
Phone Interview:
The phone interview is often where the job is won. You should approach the interview by positioning yourself as an expert, even if you're first starting out on Upwork. Make sure you are conversational and friendly. Ask them questions about their business, their goals, and their pain points. Then, based on what they tell you, tailor your solution to what they need.
When you're first starting out, you have to remember that it's about building credibility by earning positive reviews and over delivering for your client. If you under promise and over deliver for your clients, you can set yourself up to become extremely successful. Upwork will be your best resource when starting out when marketing money is tight. Stay consistent and results will come.
If running an accounting firm or freelancing sounds like
something you would be interested in but you don't know where to start, go ahead and download my FREE Firm Quick Start Guide below.
In this course I teach the exact steps I took to start my own accounting business, all the best technology and sales techniques out there, and much much more! You will be able to go out and start signing clients comfortably after going through my course.
If you prefer one on one consulting, we offer that as well! Click here to schedule a strategy session.
Do you have any other questions on what it is like to be a freelance accountant? Leave a comment below and I will get back to you!
You should download this upwork profile overview sample for digital marketing because freelancing in the field of digital marketing is quite appreciable these days. The clients demand for a profile full of skills and enthusiasm. A well defined, modest, compatible and more importantly worthy kind of profile overview can help you score your desired job! So, if you are a 'wannabe rockstar' in the field of digital marketing then you must go through this article. Let's see: Digital Marketer Cover Letter Sample.
Let's Download: All Profile Overview Sample
Little bit of awareness about the competition happening in the digital marketing sector can boost you through your passion for work. You have to play some tricks to win the matches. But remaining honest in this sector is very important. You have to be positive about your skills and confidence. In this sector everybody shows zero tolerance to plagiarism. Nobody wants a bad impression or reputation of his own workstation right? So, you better not think of it.
Don't miss: Upwork Cover Letter Sample 2022
Only working more and more on your skills can help you to reach triumph. Besides, putting some magnificent words in your cover letter will help you to satisfy the clients. The clients want to hear words that are written about how much you earnestly want to work with him. How much you will help them to be the best succeeded company in this competitive online marketing area. Try to write a letter so that the client actually feels how much of an enthusiastic, passionate and skillful person you are. Now coming to the part of the skills,В
Let's see: Freelancer Profile Summary Sample 2022
Skills You Need for Writing Upwork Profile Overview for Digital Marketing
Skills in sales and specific marketing channels.
Expertise in data analysis and objective thinking ability.
Knowledge about Search Engine Marketing and Search Engine Optimization.
Skills about Customer Relationship Management (CRM), social media and email marketing.
Sagacity about paid social media advertising, mobile marketing and knack in analyzing drip marketing campaigns.
Basic knowledge of graphic design, excel and wordpress.
Should be multitasking, creative and should have positive self-promotion sense.
Let's see: Freelancer Proposal Sample 2022
Should be punctual, passionate and thoughtful.
Skills in analyzing quantifiable metrics, effective communication and good listening.
1Efficiency copywriting and content making.
Compliance to learn more and have tenacity and curiosity for knowing more.
Showing positive gesture and posture and getting along with others and positive attitude to work as a team.
Skills in continuing research and gathering data and skills in using google analytics.
Basic knowledge about coding and using different crawling tools.
Basic knowledge about conversion rate optimization, google adwords and PPC.
So, these skills are actually unavoidable when you explore for a real job. And if you are professed with most of these skills then the job is fifty percent confirmed for you. But to attain the rest fifty percent you have to pop up with a perfect profile overview. Let's have a look on the two samples below we have prepared in your concern:В В
Upwork Profile Overview Sample for Digital Marketing (01)
Hello, my name is (insert your name here) and I am a specialist in digital marketing with 4 years of experience in the field backing me up. I come to you as a well-rounded, hands-on professional who only ever delivers end-to-end digital marketing solutions that are based on goals that matter. I have extensive knowledge and proper skill set that helps me to stay on top of the game when it comes to social media marketing.
With my experience in sales and analysis I also come with a background of expertise in account management and advertising operations. I'm also adept at customer segmentation, profiling, and targeting the base audience. My previous works in video advertisements and banner display have received positive reviews from clients.
As a true professional I can handle multiple responsibilities and efficiently juggle a workload in the face of shifting priorities and deadlines. I also possess a keen awareness of best practices and have expert knowledge of web analytics, webmaster resources and search tools.
Besides my technical competencies I have the ability to work well in a team environment at all levels of an organization. I am in essence a proactive, well-organized individual who is always respectful of others.
I hope that after reviewing my attached resume you will be convinced of my potential and invite me for an interview to discuss my application in further detail.
My sincere gratitude.
Upwork Profile Overview Sample for Digital Marketing (02)
Hello, it's (write down your name). I am a specialist in digital marketing and have been working in this field for 6 years and now I consider myself as an old folk with profound knowledge in this vast ground.
My educational background is rich enough to be your co-worker as I have a bachelor's degree in Software Engineering. Through this long time of experience I went on many course-work of coding and have been certified with intensive brilliancy.
Also, I am skillful at things which are mostly wanted by the clients and among them, I am acquainted with many programming and coding knowledge like HTML, Python or VBA, SQL, data visualization, excel and so on.
My soft skills are also appreciable as I can communicate with group work in a lucid way, can create a smooth road for the passing of complex data, understand the contemporary situations of the online market and can negotiate with the customers with full support.
I do not hesitate to toil if it is a good work and that's a fair enough reason for why you should pick me first.
Thank you.
Upwork is a job board that connects companies searching for talent with freelancers who can complete projects in areas such as writing, design, and programming.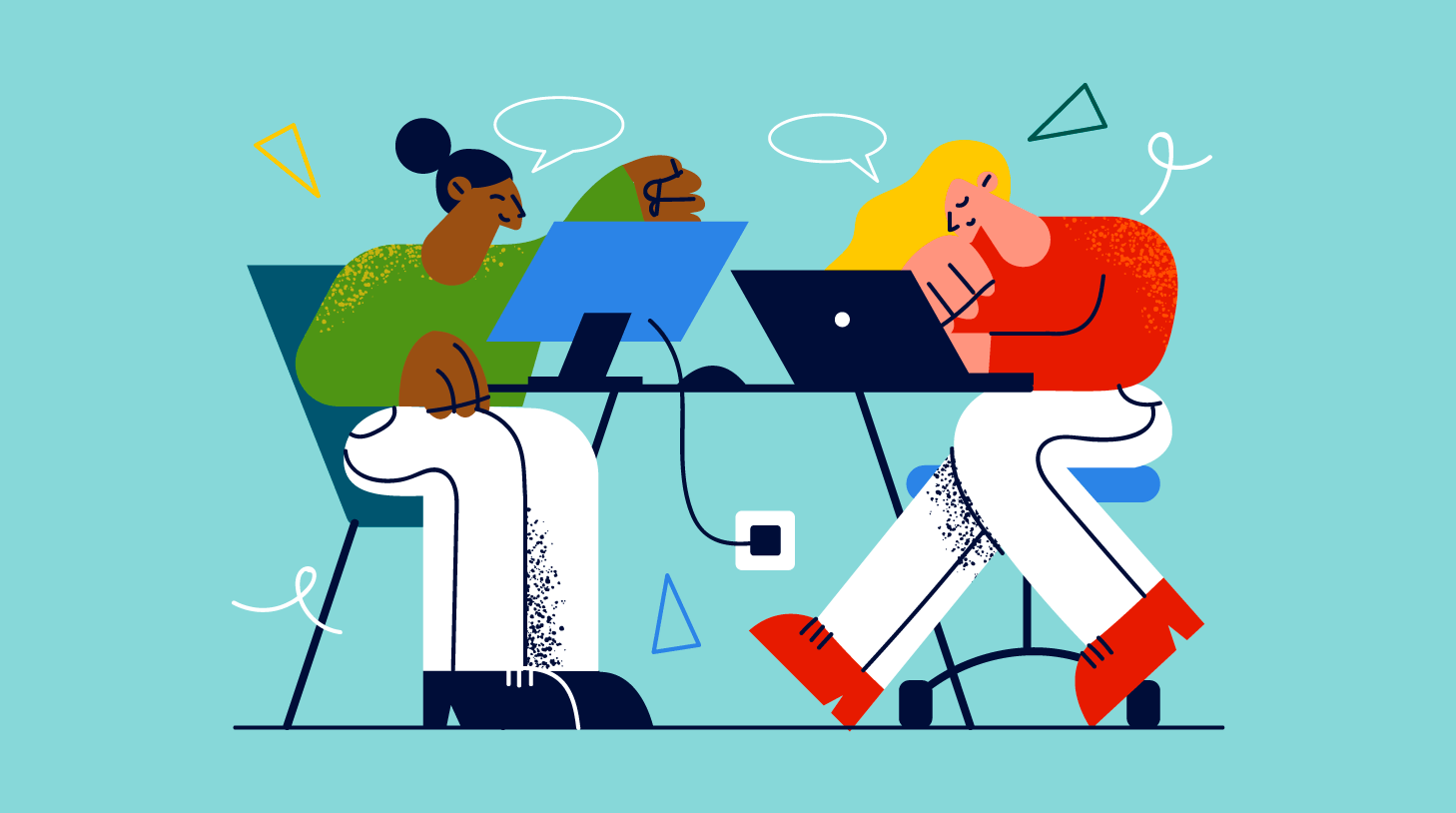 Here's what we'll cover:
What is Upwork?
How much does it cost to post a job on Upwork?
Upwork job posting reviews
How to post your job on Upwork
Posting to Upwork using Workable
Frequently asked questions about Upwork
What is Upwork?
Upwork is a platform that pairs freelancers with employers searching for assistance on projects that vary by time commitment, industry, and skill level. Employers post job listings with an in-depth description of their project and the type of freelancer they're looking for. Upwork provides a matching service that automatically suggests qualified freelancers for your project.
Freelancers can also send bids or proposals for your project. Either way, you end up with a selection of qualified freelancers who are interested in working with you.
How much does it cost to post a job on Upwork?
Upwork has both free and paid plans for employers, depending on your needs. The 'free' plan still involves small fees to Upwork for administration, but it won't cost you anything to list your jobs. Their paid plan, starting at $49.99/month, gives you all the benefits of the free plan but with advanced Upwork support, and more opportunities to connect directly with freelancers. If you're a larger company looking for a bulk posting plan, you can contact Upwork for a custom pricing plan.
Upwork job posting reviews
Upwork reviews are generally positive. Because Upwork connects freelancers with companies, reviews come from both freelancers and their clients. Each of these groups has a different perspective on the pros and cons of Upwork.
Positive reviews say that Upwork helped them find great freelancers to help them complete their projects. Freelancers say that Upwork connects them with clients and helps them make a living. For freelancers just starting out, Upwork offers the advantage of holding payment in escrow, so that they don't fall victim to scammers or phony clients. The sheer number of companies looking for freelancers on Upwork is also an advantage.
Negative reviews say that Upwork customer service can be poor. For freelancers, Upwork generally offers bottom-of-the-barrel pay and for that reason, many highly qualified freelancers choose not to work on the site. This means that quality of work may be lacking for companies hiring on Upwork— as the saying goes, you get what you pay for. Upwork also charges fees, and many freelancers are turned off by having to share a cut of their revenue.
How to post your job on Upwork
Join Upwork as an employer
To post a job on Upwork, you first need to create an employer profile. Use your professional email address to create an account and fill out relevant information about your organization.
Share details about your job or project
Click 'create a new job listing' and fill out the form with information about the job you're hiring for. Keep in mind that these details will be shared publicly, so be honest about your project and share any relevant information that your future freelancer should know.
Once you've filled out the basics of the job listing, you'll want to select a category and set requirements for experience, resume, and other criteria.
Post or save your job
Review the information for accuracy and style. When you're satisfied with your job listing, you can post it or save the draft for later.
Post your jobs for free
Workable's world-class recruiting software helps you post jobs for free with one click to top job boards. Get started today with a 15-day free trial!
Posting to Upwork using Workable
To save the hassle of posting to Upwork manually using the steps above, we recommend that you use Workable for your recruiting needs. Workable integrates seamlessly with job boards across the web to make posting as simple as the click of a button. After Workable posts your listing across a number of job boards of your choice, it aggregates candidate responses to your posts and presents them to you in an easy, searchable database that helps you instantly find the most qualified candidates. You can post a job to Upwork using an assigned job shortlink which allows you to track the numbers from Workable.
Don't bother with posting on job boards one at a time. Try Workable today and see how our software can save your recruitment team time and money.
Frequently asked questions about Upwork
I'm looking for a full-time employee. Can I hire candidates on Upwork?
Unless you're looking for a full-time contract employee for only a short, predetermined period of time or to complete a specific project with clear milestones, Upwork is not a good fit. It is a job board for freelancers, which means that candidates on Upwork will be looking for short-term or part-time projects. If you are looking for a full-time, permanent employee, try checking out a different job board like Indeed or ZipRecruiter.
Is Upwork legitimate?
Yes, Upwork is a legitimate site for freelancers and companies looking to work with contractors. They take steps to vet freelancers and companies, and can hold payment in escrow until the project is completed. That being said, as we discussed, some users do have complaints about Upwork customer service and how those complaints are resolved.
Is Upwork free?
Yes, you can post jobs or look for work on Upwork for free. Upwork does charge fees, which some users are opposed to.
Is Upwork international or limited to U.S. freelancers only?
Upwork is an international site, so freelancers from around the world are permitted to search for and accept work through the portal. If you prefer domestic freelancers only for language or time zone reasons, Upwork does offer you the option to specify U.S.- only candidates in your job listing.
Now you're all set to post your job on Upwork! If you are overwhelmed by your options, contact us today to learn more about how Workable can streamline your recruiting process with Upwork and many other job boards.
Want to know more about posting jobs? Take a deep dive with our Ultimate Guide to Job Posting.
Are you a professional of UI & UX designing but don't know how to attract the client by a slaying upwork profile overview for ui & ux designer? Then you are at the right track. With full support you are going to be fully appeased by our service without any doubt. Let's see: UI & UX Designer Cover Letter Sample.
Let's Download: All Profile Overview Sample
Since a UI & UX profile overview demands some basic tricks and kick ass words, you should be acquainted with those already. Know that, the struggle is common as you have to compete with thousands of the employees over there. So, to get the job, yours has to be the finest and eye-catchy one.
Don't miss: Upwork Cover Letter Sample 2022
Once you attract your clients by representing some precious lines filled with wisdom and right skills, your job is almost confirmed. Now, what skills it needs to be a perfect UI & UX designer, do you know?
Let's see: Freelancer Profile Summary Sample 2022
knowledge of writing Upwork profile overview sample for UI & UX Designer
Efficiency in UX research, study and UX writing.
Skills in using UI prototyping and wire framing tools.
Effective collaboration and analytical skills.
Knowledge in coding, interaction design and marketing.
Basic acknowledgement about different tools and software like python, Photoshop, illustrator, CSS, JavaScript etc.
Feasible both visual and non-visual communication.
Skills in business and revising.
Proficiency in responsive and crowd sourced design.
Multitasking, persuasiveness and passion.
Empathy, curiosity and thirst for knowledge.
Let's see: Freelancer Proposal Sample 2022
These are the overall soft and hard skills you have to have more or less for pursuing the right job. If you have these skills then you can definitely jump on the bandwagon. Now all you have to do is play tricks while writing your profile overview. Let's jump on the two samples directly those we have provided below.
Upwork Profile Overview Sample for UI and UX Designer (01)
Hello, my name is (write down your name). Recently I have gone through your job notice and I would like to inform you that I am eligible for this job. I am a master of UI and UX design. 6 years of long experience in this site has made me an expert individual. My professionalism in this sector is quite convincing.
Moreover, I am always passionate about designing. I am always thirsty for designing and creating new dimensions. My cravings for learning new topics in this sector increase day by day. You must know now how passionate and confident I am in this area. I occupy all the basic and intensive knowledge about web developing, programming, PHP, CSS, HTML and what not. I am a boomer with a large number of records in UI and UX designing. I have a vast knowledge about this sector because of my extensive research skill.
Again, my proficiency in UI development for mobile applications and adobe creative suite is much more appreciable too. I do not lack any of the eligibility you have mentioned in your job description. With a remarkable sense of color, size and lay out I can slay any hard project. Now I have the ability of nailing my job in any diverse and mischievous environment. I am hundred percent honest to my work. I always show positive gestures and posture towards my coworkers. I am also good at team work. I have apprehensive instincts to visualize what exactly my client demands.
Above all, what matters most is the maintenance of the qualities. And I am the safeguard of my own skills and qualities. Therefore, I would love to share my skills with your project. Together we will make a strong team indeed. And if everything is okay, surely we can have a quick communication together. Thank you.
Upwork Profile Overview Sample for UI & UX Designer (02)
Hi there. My name is (write down your name). I am a specialist of UI and UX designing and confined myself in this ground for about six long years. In all these years, I have been very passionate and loyal to my work and thus have gained a lot of knowledge at once. So I consider myself a worthy one for the post you have mentioned in your job description.
Also, I belong to a smooth educational background as I have a bachelor's degree in Computer Science Engineering and have got a degree in interactive designing as well. I also have been certified with many honorable degrees in this ground (attach your certificates as a proof and embody your overview).
I have all the basic knowledge related to this ground. Like, I am efficient enough in Python, JavaScript, CSS and other types of coding. Also, my hand is quite gifted in photoshop and capturing photos and creating illustrations with an aesthetic environment.
On the other hand, I am quite adept in soft skills as well. I can understand the weather of good markets and bad markets. Also, my persuasive ability can bring out the best out of every coworker of mine. I have a mindset of working in a team with total endurance and assistance.
Furthermore, I never dissatisfy my clients. Penny is not the ultimate prospect of my work. It is my thirst for knowledge that I am interested in working with you. Hope you'll help me in being a master in this field.
December 16, 2021
Upwork.com is a freelancing website where you get hired to do various kinds of freelancing jobs. There are so many kinds of job you can find at Upwork: writing, data entry, social media manager, technical writing, programming, contracts, web design, graphic design, business plan writing, translating, business planning, consulting and numerous others. You can be in Nigeria, U.S., India, South Africa or any country at all and earn income.
Table of Contents
Why you should consider Upwork
If you are looking for part time jobs to complement your income then Upwork is the place for you. Also if you are looking to make money full time from online, then Upwork should be one of your channels. I have seen Professors, PhD holders on Upwork doing freelance jobs. I have also seen beginners, people with skills and no major educational background making good income via upwork.
What matters most is your skill. If you are skilled at what you do, you will succeed.
This is a very cool way to make money online from the comfort of your home with your skills; all you need is a working internet connection. You also need to be fluent in English or any other major languages like German, Spanish, French because apart from skills, you will need it to communicate.
According to Upwork, freelancers are earning more than $1 billion via the site each year.
So how much can you make from upwork? That will depend on your skill and trust rating. As you do more works, get more reviews your reputation shoots up and that will give you leverage to earn good rates. If you check through profiles of freelancers, you will see those who have made over $1000, 000 and above or below. This will depend on you. There are also those who have earn $10, 000 and below. It still depend on you.
Here are some recommended steps you if you want to get started with Upwork.com.
Steps to make money from Upwork
Follow these steps to make money from Upwork:
1. Sign up
The first step is to open up an account and set up your profile. Defining your title is key, it increases the chances of you getting hired. Choose your skills, explain clearly what you are good at, state what people like about you as regards your skill and you can also put a link to samples of your work so that potential clients will see. Create a portfolio and aim for the "big fish," the large jobs. Click here to sign up
2. Search for jobs
Once you have set up a juicy, detailed and attractive profile. Your next step is to search for jobs that match your skills. You should see, my jobs feed on the home page. Which will show jobs that match your skills. If you are confuses, click here to see my job feeds only if you are logged in. You can scroll down and see various jobs.
You can also use the search button to search and set filter to help you get the ideal jobs.
3. Win job bids
Once you have find a job that you want to go for. The next step is to bid for it(apply for it). To win bids, you must convince the client that you are the best out of the numerous people who have applied for the job. Get their attention with your pitch and don't be too expensive for a starter. A good and convincing job pitch along with a cheaper price will give employers a valid reason to go for you as a beginner instead of going for experienced and expensive freelancers. Give them reason to decide that you are the best for the job.
4. Build your reputation
On Upwork.com what will mostly increase your chances of getting jobs are the reviews that you get from clients. This will earn you clients' attention, and their trust. And help you climb up the ladder to a premium and sort after freelancer.
To get good reviews, you have to be attentive to client, do a good job and be very responsive. Communicate always and meet deadline.
Having good reviews, may be challenging. Upwork.com is a wide platform; it has people from all over the world, people who have different native languages and ethics. Getting exactly what the client wants might be hard to grasp, but with experience, this becomes a piece of cake. So pay attention and only accept jobs you can execute.
Let your clients know that you value the job they have given you. in summary, the key is be responsive, be friendly and meet deadline.
5. Get traffic to your profile
This will only happen if all the above steps have been accomplished, make your clients happy that they recommend you to other potential clients. Make all your clients loyal to you. You have to be intelligent to get there.
How can you make your clients happy? Simple, do exactly what they ask you to and even better. Some client might be bossy, humble yourself, remember it is worth it. Talk to them, and familiarize yourself with their way of expressing what they want. Build things you are great at and perfect your greatness.
Create a schedule; this will help you submit the deliverables in due time, clients love it when work is presented at the time they asked you to. Some of them have deadlines too, help them meet theirs also.
With this few steps, your good to make money through upwork.com and establish your brand.
Additional
It is also possible to have an agency. You can get together a group of people with different skills. Bid for jobs based on the collections of skills. Once you get jobs, distribute to them and ensure they do a good job. Submit jobs to client and you get paid. From there you can pay them or place them on salary. Trust me, there are many people who have set up agencies(company) based on this.
Getting paid on Upwork
Getting paid on Upwork is very easy and save. Once you are hired by a client to do a job, Upwork will ensure that the client has paid the full money due to you into their escrow before you begin the job. And once you have completed job or milestone, you request payment and client approve that you have done the job, you get paid.
This way you are protected.
Conclusion
Upwork is a good platform to make money online as a freelancer from the comfort of your home. It will help complement your income or even surpass it. As you buld reputation and experience and get a lot of job offers, you can decide to focus on it full time. But before you do, ensure you are getting enough jobs to keep you afloat. If you are looking at other ways of making money online then read our guide: How to make money online