Travel Tips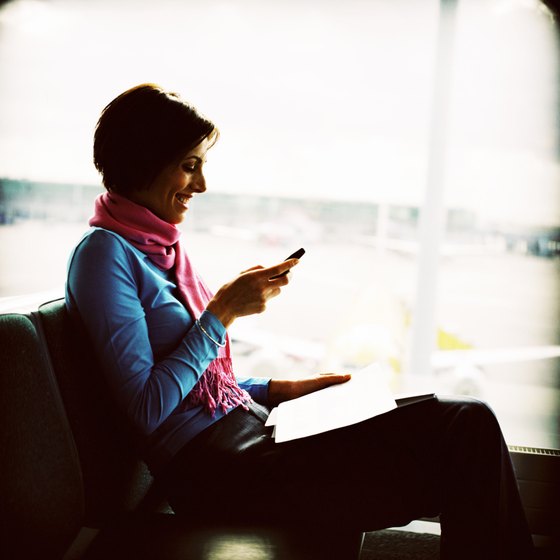 Comfort and flexibility are right for flight. (Photo: Stockbyte/Stockbyte/Getty Images )
Related Articles
What Do You Wear on the Plane to Your Winter Getaway?
What Clothes Are Comfortable on an Airplane?
How to Dress Up for International Flights
The Best Fashion for Traveling in Cold Weather
Gone are the days when women wore heels and men wore suits for a flight. That doesn't mean that showing up to the airport in gym clothes is socially acceptable (here's looking at you, college kids), but do embrace the chance to dress for comfort. What you put on your body is just as important as what you put in your suitcase. Layering on five sweaters and a parka might save you from paying checked baggage fees, but it's an easy way to make an already stressful experience worse.
Items you will need
Undergarments
Pants
Short-sleeved top
Long-sleeved layering piece
Socks
Shoes
Coat and/or pashmina or scarf
Step 1
Choose undergarments that won't pinch, slip or itch. Pick underwear with printed tags rather than fabric labels, which can irritate the skin. Skip wearing pantyhose or tights unless you tend to be very cold in flight, or wear knee-high stockings under pants rather than full-coverage hose or tights.
Step 2
Pick out a pair of pants that stretch slightly when you pull at the fabric. If you don't have pants with this kind of give, choose a pair with a wide, flat waistband that doesn't cut into your skin. Check that your pants aren't loose at the waist, as wearing a belt in flight can be uncomfortable. Look for a pair of pants made of a wrinkle-resistant fabric or in a dark color, which hides the inevitable creases that come from sitting on a plane.
Step 3
Wear a short-sleeved top, like a soft T-shirt or lightweight buttoned blouse. Top this shirt with a layering piece made of breathable, natural fibers that has quarter-length or long sleeves. Choose a cotton or wool cardigan or sweatshirt; this piece should zip or button up to make it easy to wriggle in and out of in tight confines.
Step 4
Pick out a pair of socks made of natural fibers like cotton or wool, which wick away moisture to keep your feet from getting sweaty. Wear shoes that slip on, but avoid sandals; if you have to walk through airport security without shoes or want to remove your shoes on the plane, you'll want the protection of socks.
Step 5
Carry on or wear the heaviest coat you're taking on your trip if you need to free up room in your suitcase; you can stash it in the overhead compartment when you board. Pack a large scarf or pashmina in your carry-on to wear at your destination and to wrap around yourself if the plane is uncomfortably chilly.
IndependentTraveler.com; Five Things You Shouldn't Wear on a Plane; Caroline Costello
American Society of Hematology: Clots & Travel
On a hot day, shorts might be the most comfortable thing to wear to the airport, but planes tend to be cold. Change into pants in the airport bathroom before departure, or pack a thin blanket to drape over your legs. Few airlines offer free blankets today.
A dress or skirt can be comfortable on a plane, provided the fabric and style is fairly loose. Avoid low-cut tops and slippery straps. Skip short skirts unless you're wearing leggings underneath.
Be considerate of fellow travelers when choosing your clothing for a flight. Pick clean garments free of odors and potentially offensive words or images.
If you're planning a long flight and are at risk for deep vein thrombosis, wear compression stockings and talk to your doctor about your risks. People who are pregnant, elderly or obese, or who have a history of blood clots, are among those at risk of developing these potentially fatal blood clots, says the American Society of Hematology.
Cooking, travel and parenting are three of Kathryn Walsh's passions. She makes chicken nuggets during days nannying, whips up vegetarian feasts at night and road trips on weekends. Her work has appeared to The Syracuse Post-Standard and insider magazine. Walsh received a master's degree in journalism from Syracuse University.
TripSavvy / Maritsa Patrinos
In the early days of leisure jet travel, people got dressed up to fly: Women donned skirts, hose, and heels; men would wear neatly pressed suits and shirts with a tie. (Think Mad Men.) Yet that won't help you to know what to wear and carry on your next plane trip. Although a few first-class passengers still dress up to fly, the majority of passengers in every cabin now dress defensively, not decoratively.
With all of the checkpoints people must go through to get from the terminal to the plane to their destination — check-in, security, passport control, customs, immigration — it's smart to dress comfortably and in a way that won't cause a delay for you or your fellow plane passengers.
The following tips can help you decide how to dress, what to carry and otherwise prepare for your next plane trip.
Dress in Layers
It can get steamy standing in a crowded check-in line and chilly in an air-conditioned plane. To prepare for both situations, dress in layers that can be peeled off or added as needed in the airport and on the plane. Make sure your vacation packing list features items that can be combined.
Avoid Heavy Metal
Silver belt buckles, oversize earrings, loose change, watches, and heavy chain-link necklaces can trigger a metal detector alarm. (So can necessities like hearing aids and underwire bras.) To avoid embarrassment and holding up the line, place jewelry in your carry-on and put it back on when you reach your destination. And do you really need to lug all those keys on vacation? Pare down to the necessities and keep those in your carry-on, too.
Tip: Recently engaged with a diamond ring? Buy a fake lookalike and leave the real thing at home in a safe place.
Wear Slip-On Shoes
Some airport security posts make you remove your shoes and put them in a bin to be scanned; others allow you to walk through in your footwear. As a courtesy to fellow passengers, wear clean socks. And if you're tempted to wear sandals or flip-flops, think twice: Toes can get inadvertently stomped on in a crowd. If you want to be on trend, consider black booties that slip off easily.
Manage Your Electronics
Digital cameras, cell phones, PDAs, and laptops are too delicate and valuable to leave in checked luggage. So plan to carry them on. Do keep your computer accessible; more than likely you will be instructed to put it in a bin on the security conveyor belt to travel through the scanner alone.
Prepare for the Worst
It's not uncommon for airlines to misplace luggage. As you dress the night before your flight, consider if your outfit is one you wouldn't mind wearing for an extra day. And do be on the safe side, always tuck an extra pair of socks and underwear into your carry-on bag.
Minimize Liquids
You won't be allowed to bring a filled water bottle through security. But if you empty it beforehand, you can refill it from a fountain once you're past inspection — rather than paying to buy a bottle of bad-tasting Aquafina or Dasani water.
All liquids, gels, and aerosols that you want to carry on the plane must be in three-ounce or smaller containers, and you can use only one quart-size, zip-top, clear plastic bag to hold them. Anything that exceeds those sizes in carry-on luggage is likely to be confiscated.
Being on vacation is a dream, but getting there can be an uncomfortable at best. We've all experienced being too hot or too cold on a flight or found that our comfy shoes feel horrible thousands of feet in the air.
We asked four flight attendants for their hard-won knowledge about what to wear in the air.
You should be dressing for TSA success.
Even if you're totally chill about flying, the process of getting through airport security can leave you in a cold sweat.
"Wear something that can come easily off and on," Peter Gonzalez, an in-flight crew member at Jetblue, told INSIDER.
That means avoid heavy layers (at least until you board your flight), wear slip-on shoes, and leave the jewelry at home or in your luggage; Gonzalez said he has seen too many people leave their valuables behind at TSA security checkpoints.
For this reason, he also suggests designating one spot in your carry-on bag for everything you're asked to produce — phone, jewelry, wristwatch, belt, and even your passport and boarding pass. That way everything gets returned to the same spot and can be sorted through when you get to a calmer spot, like your gate.
You should expect temperatures to fluctuate.
As tempted as you are to rock a pair of shorts and flip-flops on your flight to the Caribbean, remember that airline staff is required to keep the plane on the chilly side to prevent all those densely packed passengers from overheating. The key here is to avoid bulk.
Anuli N. Eze, a Virgin Atlantic flight attendant, prefers this form-meets-function strategy: "I always wear a light simple vest top underneath, with a soft fabric or muslin-style shirt that's breathable, and a long scarf either on or in my bag as an accessory."
Flight attendant Rachel Warren Wilson of The Dubai Diaries said she never boards a flight without a pair of thick, cozy socks, and some disposable footwear.
"I often take the slippers from hotels and use those onboard so I can take my shoes off but avoid getting wet feet in the toilet!," she said.
You should be prepared for swelling.
"Our extremities tend to expand while in flight, so it's best to dress accordingly," advised Delta flight attendant Whitney Irving.
"Loose-fitting, breathable clothing is best suited for air travel. My favorite go-tos are oversized sweaters or a large light tunic paired with compression leggings. I also tend to swell a bit more in my lower legs and feet, so I wear compression socks," Irving said. Make sure to get up and walk around the cabin from time to time, too, to keep things circulating.
You should hydrate early and often — and avoid lipstick.
Parched skin and chapped lips are some of the worst accessories you can sport on your flight, but the pressurized air in your cabin leaves little humidity and creates a pretty arid environment. Preparation is key.
" I always make sure I have an empty reusable water bottle with me, which I fill up frequently onboard. Another must-have is lip balm and hand cream," said Warren Wilson, who admits that the lipstick she wears on flights does dry out her lips and is ill-advised.
And although you may not be flying private like your favorite Instagram celebrity, moisture-rich sheet masks might be worth the embarrassment, even in coach. Either way, your face is going to need some extra love, so layer on the moisturizer and leave the foundation for your destination.
Sign up here to get INSIDER's favorite stories straight to your inbox.
Ladies, I've been traveling by air quite a lot lately and I think it's time I share my old traveller's wisdom (hehe) with you.
My #1 rule here is whether you're** flying** for two hours or ten, a fabulous woman should look the part both when she gets on, and off, the plane.
Not only it will make flight attendants and other passengers be** more polite and considerate towards you, it will also make you feel absolutely fabulous every single second of your flight. And it is so much worth the effort, isn't it? **
**So here come my top 9 tips on how to dress to impress on a plane!
**
1 Appearances Matter .
Wherever you are, appearances matter, even more so when you're on a plane. Dress well, and you'll be the first person considered for an upgrade if one becomes available, and air stewardesses will respond more positively to you. Make sure you look the part!!
2 Do Not Wear a Tracksuit .
However comfortable it is, tracksuits never look good. Even designer tracksuits shouldn't be worn while traveling. Pick your boarding outfit carefully. Well fitting, tailored trousers will look smart as well as being comfortable, or a smart pair of dark colored skinny jeans.
If you are on a very long flight, you can always change into sweatpants when you're on your way!
7 Magnificently Scenic and Thrilling Cable Car Rides .
8 Safety Tips for Halloween .
3 Wear Cashmere .
Cashmere is soft, comfortable and stylish. Wearing a light pink, cream or white cashmere jumper will look classy and ensure you'll be comfortable for the entire flight. You could also wear a large cashmere scarf, but again stick to pale, neutral colors.
4 Wear Ballet Flats .
Ballet shoes are available in so many colors and styles now that whatever you've chosen to wear there will be a perfect style available. They will be more comfortable and stylish than trainers, and will hurt your feet a lot less than heels!! You can also slip them off if you want to relax your feet, and they don't take up much room if you want to swap footwear just before you get off.
5 Don't Forget Big Sunglasses .
5 Don't Forget Big Sunglasses .
Whether you sleep all the way through or you don't sleep at all, nobody looks their best while on flights. Good quality sunglasses will protect your eyes from the harsh lights, making it easier to sleep, and preventing puffed up eyes. My sunglasses are always the first thing I pack, they make me look effortlessly stylish during the flight and are lifesavers when I'm being too lazy to put my make up back on!
6 Make up!
Get a cute make up bag and make sure you pack it with essentials. When you get on board, you'll need to take off your make up, and moisturize a couple of times during your flight. Toothpaste and a toothbrush will keep you feeling fresh, and make sure you've got some deodorant. And of course check that you've got make up to put back on before you get off!! It's worth checking the current guidelines on what you can take onboard, and check all your make up passes. 

7 A Clutch .
Just something simple and chic that will hold your money, your credit cards and your tickets. Make sure it's in a neutral color and will go will all of your outfits.
8 A Well Sized Bag .
The Louis Vuitton speedy was made for this purpose. A bag that's big enough to hold your clutch, your make up bag, your iPod, your phone, magazines and books is a must to keep everything together and organized. Again, stick to stylish, neutral tones.
9 Don't Forget about Socks .
Make sure you have warm, comfortable socks on, however long your flight lasts. You could also invest in a pair of special flight socks, which maintain circulation in your legs.
By now, you should be ready to fly. Get a good night's sleep and check your flight time and when you have to be at the airport the night before, and have fun!
If you can think of something I've missed, or have any plane fashion stories, I'd love to hear from you!
More Fabulous Posts on Style:
• 4 Dress Codes – What to Wear Where …
• 4 Designer Classic Bags You Should Have…
• 10 Things Every Stylish Woman Should Have…
• 10 Tips on Buying Fabulous Shoes…
Please rate this article
senorita m gonna travel 4 first times…n m not sure abt wat all thingz can i carry in ma cosmetic box…r things like metal scrubber…nail file…etc allowed on board…or in travel bag…it is said metallic stuffz r not allowed…plz help….
Courtney this was good to think about! i'm going to be flying across the US to meet my boyfriend's parents and family for christmas (eep!!) i mean, i've travelled to france before (in a comfy-but-cute jersey knit dress) and managed to get off the plane looking half decent, but this time. i'm going to have to wow them, straight off the plane!! i have a couple of my dresses in mind, which i think will be fine, but another thing is.. it will be COLD! california to illinois is going to be a shock. in any case, sheila, traveling in a skirt (or dress!) is no less comfortable than a pair of pants.. in fact, i prefer it (mostly because i try to wear pants as seldom as possible, haha) you should give it a try, if you like skirts (and have one that's well-suited for sitting around in) that's enough rambling, now. thanks again :>
Sheila Hey Courtney, Alright, maybe I'll give it a try the next time I'm flying 🙂 Good luck with the boyfriend's parents! I hope you dazzle them 🙂
Jenny i disagree i wear skirts on the plane i go on bussnis trip all the time
Sheila Jenny, Do you wear skirts even when you have to travel on long flights? Like 8 hour trans-atlantic flights?
Katherina very useful post. Thanks! I also take a comb and some pretty hairslides on board.
Sophie i agree. i'm going on a super long flight next week and i wasn't sure about what i'm gonna wear, it helped a lot! thanks.
Lauren Do Not Wear A Skirt WHatEver Ya Do Its Soo Uncomfortable:( XXXxxx
You'll want to add these wardrobe essentials to your closet before your next trip.
Andrea Romano is a writer and editor in New York City. For the last eight years, she has been a lifestyle journalist for Mashable, Brit+Co, Reviewed, and Bustle. For Travel + Leisure, she has used her experience as a writer and pop culture aficionado to discover many interesting destinations including unique Airbnbs and pop-up restaurants that have a nostalgic or pop culture twist. In addition to travel writing, she writes and performs comedy around New York City and spends her free time exploring places both at home and abroad.
Madeline Diamond has been with Travel + Leisure since 2019, where she started as an Associate Digital Editor, then joined the commerce team in 2021.
In addition to her work on the commerce team, she also frequently writes features, profiles, and trend pieces about the culture of travel.
Madeline has also been published in Apartment Therapy, The Huffington Post, and Business Insider.
Madeline attended Bucknell University, where she studied creative writing and American history. She was on staff of The Bucknellian student newspaper all four years and was named editor-in-chief during her junior year.
Madeline Diamond is an Associate Commerce Editor for Travel + Leisure, where she covers news and deals about travel products, such as luggage, fashion, and tech. Originally from California, she now lives in Brooklyn and can often be found in her favorite park with a cappuccino in hand. She brings her lifelong love of travel to her role, especially when it comes to researching and reviewing the best travel products on the market.
Madeline Diamond has been with Travel + Leisure since 2019, where she started as an Associate Digital Editor, then joined the commerce team in 2021.
In addition to her work on the commerce team, she also frequently writes features, profiles, and trend pieces about the culture of travel.
Madeline has also been published in Apartment Therapy, The Huffington Post, and Business Insider.
Madeline attended Bucknell University, where she studied creative writing and American history. She was on staff of The Bucknellian student newspaper all four years and was named editor-in-chief during her junior year.
Travelling, to many, can seem a somewhat arduous task. The pain of setting your alarm at an ungodly hour just so you can make it to the airport on time and check in isn't a feeling many of us look forward to. However, there's a certain art to travelling; if you're prepared and ready for any situation, then that 3am trip to Heathrow won't seem quite so daunting.
What to Wear
Other than remembering your passport, perhaps one of the most important aspects when undertaking any trip is your choice of travel attire. The length of your flight and your destination will influence your outfit choice dramatically, so make sure that you take it all into consideration.
On short-haul flights, it's best to keep it smart casual – you can still maintain your style standards without sacrificing comfort. Always check the weather of your destination for deciding on your ensemble; if it's hot, opt for a nice pair of tailored shorts in a neutral colour as they will combine with almost anything you pack. Slip on a crisp shirt in a soft, lightweight material such as linen or cotton and you'll be halfway done.
Incotex Slim-Fit Linen And Cotton-Blend Shorts in Sand, £190 >
ARKET Shirt 3 Oxford in White, £45 >
For cooler climates, smart jeans (slim-fitting, in a plain dark wash) or tailored chinos will work perfectly. The temptation for baggy jogging bottoms becomes far too apparent for airport style, particularly with the current athleisure movement, so don't make that mistake when contemplating an outfit. Team your choice of trousers with a long-sleeved polo shirt or roll neck jumper in a seasonal colour such as burgundy, grey or green.
Acne Studios Blå Konst North mid-rise slim-leg jeans in Black, £170 >
Sunspel Fine Merino Wool Polo in Scots Green, £160 >
When it comes to accessories, keep it minimal – you don't know what security will have you take off when you get to it, and you want the airport process to be as seamless as possible. A classic watch and a pair of high-quality sunglasses is all you need to set the right impression; leave superfluous jewellery and the like at home.
Tudor Black Bay Watch, £2,630 >
Oliver Peoples Gregory Peck Sun OV5217S Black / Tortoise, £224 >
Footwear
Too many men make the mistake of wearing difficult-to-undo lace-up shoes at an airport, as they find themselves fumbling around at the security line and often succumb to just ripping them off in frustration (we've seen it happen).
Instead, opt for a pair of slip-on loafers or trainers and you'll be able to glide through security with ease, slipping them back on and off quickly as you make your merry way to duty free.
Crockett & Jones Sydney Loafer in Black Calf, £415 >
Common Projects Suede Slip-On Sneakers in Black, £330 >
Hand Luggage
Hand luggage needn't be cumbersome; a simple leather duffle bag or soft-sided briefcase is all that is required and will complement any outfit. Again, keep it neutral, loud colours or patterns restrict what it can be teamed with, and you want to be packing the bare minimum for any trip.
Carl Friedrik Palissy Briefcase in Brown, £395 >
Mulberry Medium Clipper Pebble-Grain Leather Holdall, £595 >
Grooming Tips
If you've ever been on a long-haul flight you'll know only too well the perils of trying to keep your grooming and general well-being up-to-scratch. The false air that's pumped into the cabin can dry out your skin, leaving it dehydrated and even cracked. Always bring a small hydrating moisturiser with you (travel and airline regulation size) to keep yourself topped up both during the flight and when you land.
Grown Alchemist Hydra-Repair Day Cream, £24 >
Malin+Goetz Essential Kit, £24 >
It's also wise to pack a toothbrush and small travel toothpaste to use just before you land so at least your breath is nice and fresh, even if you aren't. If you can spare the room in your hand luggage then a roll-on deodorant will go a long way to giving you piece of mind before you walk off the plane.
Marvis Travel Whitening Mint Toothpaste, £3.75 >
Malin+Goetz Eucalyptus Deodorant, £12 >
Flight Etiquette
Probably the most important aspect of flying is manners and etiquette. We've all seen the videos on social media of unruly passengers or pictures of people sticking their feet in between the seats. Our number one rule: don't be that guy.
We know how tired and cramped it can be in, what seems like, cattle class, but it's no excuse for bad manners. Always be considerate of your fellow passengers and the cabin crew, and don't take up more room than you've been allocated – it doesn't prove how "alpha" you are if you manage to hog both armrests.
One last point, don't drink too much. A glass of wine or beer 20,000 feet in the air is one of the joys of flying, but be aware that altitude significantly reduces your ability to deal with alcohol, so take it easy – you don't want to be carted off by the police to cheering crowds at the other end.
But most of all, be prepared, enjoy yourself and kick-start your trip off in style and comfort. Safe travels, gentlemen.
Tom has a BA in Journalism and vast experience with key fashion trends, menswear shows and trend-related events from the different fashion weeks across the world. This alongside being the living embodiment of men's style.
From packable jackets to better socks, these are the must-haves for any traveler this season
John Lonsdale
John Lonsdale's Most Recent Stories
RS Recommends: This David Bowie Barbie Doll Celebrates 50 Years of 'Hunky Dory'
Jon Batiste Talks Writing a Prime Day Anthem and the Tupac CD He Wants in His Collection
Tumbling Ice: Rolling Stones Get New 60th Anniversary Cooler Collab With Igloo
Facebook
Twitter
Reddit
Email
Show more sharing options
Tumblr
Pin It
LinkedIn
WhatsApp
Print
If you purchase an independently reviewed product or service through a link on our website, Rolling Stone may receive an affiliate commission.
So you booked that (maybe a little) overpriced flight for the upcoming travel season. Now what? Start by checking off your packing list. While commuter gadgets like portable chargers and noise-cancelling headphones are no-brainers, those long travel days ahead of you can (almost) be a breeze, thanks to the best new travel-friendly clothing.
Here are a few of our tips on what to pack for your upcoming trek, and the best gear to wear on the plane — and pack in your luggage.
What Is the Best Travel-Friendly Clothing?
First and, most importantly, everything you're wearing should feel comfortable. What that means for each person will differ, but things like fabric, fit and how packable the items are will pay off when you're on a flight and commuting. Here's everything you should think about when shopping for travel apparel and accessories.
Related Stories
RS Recommends: This David Bowie Barbie Doll Celebrates 50 Years of 'Hunky Dory'
Jon Batiste Talks Writing a Prime Day Anthem and the Tupac CD He Wants in His Collection
Related Stories
'Silence of the Lambs': The Complete Buffalo Bill Story
How Guns N' Roses Formed
Comfort, Fit and Fabric: Fabric made with a bit of stretch can help keep you comfortable on a long flight or commute. We prioritized clothing items that offer a little more room so you can easily move around in them, or feel comfortable if you're sitting for hours at a time in a tiny plane seat. Some apparel even comes with moisture-wicking materials that can help you feel fresh even if you're far from your destination.
Packability: This feature is an important one. If you're not wearing your gear, how easy will it be to pack down and stow inside your carry-on, checked bag or backpack? We recommend trying to wear versatile pieces that can pack away easily, or that you can wear for multiple situations. Shoes are usually a tough item to pack, as they take up the most space, so think ahead about where you're going, and the type of footwear you'll need most.
Most importantly, with newly-updated Centers for Disease Control and Prevention travel guidelines, it's still essential for vaccinated (and unvaccinated) individuals to protect themselves and other travelers by wearing a mask this season.
"Wearing a mask over your nose and mouth is required on planes, buses, trains and other forms of public transportation traveling into, within, or out of the United States and while indoors at U.S. transportation hubs such as airports and stations," the CDC recommends.
The Best Travel Apparel
Below, we picked the best masks, jackets and our favorite apparel to make your next trip more convenient, comfortable and yes, a little more stylish too.
1. H_llo Friend Ultra Face Mask 1.0
Say hello to the H_llo Friend Ultra Mask 1.0, which you literally won't be able to fly without right now. This reusable mask comes in about 20 different styles and colors, from olive to charcoal. We love that it comes with a glasses wearer's favorite feature: a moldable nose bridge, plus a five-layer filter. It's available in XS, S, M, L and XL sizing, so you can order them for your entire family.
2. Katin Trails Pants
Few travelers want to sit on a plane in uncomfortable, tight-fitting jeans anymore. The cozy Trails pants from Katin are our current favorite travel-friendly pants for flying. They're simple and casual, yet still look modern and stylish at the same time. They're more wearable than other pants thanks to cotton canvas and a bit of spandex, and include both a drawstring and deep pockets and button closures on the back. Best of all, you can wear them right off the plane directly into happy hour drinks.
Flying from somewhere very cold to somewhere very hot is the best kind of problem to have. (The reverse trip. less so.) But it also presents some logistical issues.
What can you wear so that you won't end up freezing and uncomfortable on one end of your trip? Is there a way to pack strategically so that the boots, coat, and other cold weather accessories you'll only need once won't take up an outsized amount of space in your carry-on once you're through with them? Do you change into a new outfit that suits the climate of your destination, or stick to a one travel-day uniform and just commit to being wildly uncomfortable for part of your trip?
On our Hack the World trip to Costa Rica earlier this month, Joel, Beth and I were all traveling from the East Coast—which had just gotten several inches of fresh, slushy snow—to Liberia, where daily temperatures hovered in the 90s.
No one had an especially brilliant hack, but everyone put at least some sort of strategy to work. Joel and I both wore our bulky clothes on the plane, changed in the airport, and stuffed our large winter coats into our suitcases. (I also changed out of tights and boots and into sandals, which I'd strategically packed on top in my suitcase for easy access.)
Beth was slightly more on top of it. "I had a puffy coat that folds up really small," she says. "When I got inside the Pittsburgh airport I stuffed that in the bottom of my suitcase. On the plane I wore a tank top, hoodie, lightweight jeans, and sneakers. As soon as I landed I went into the bathroom and changed into shorts and sandals. I took my hoodie off and applied my sunscreen."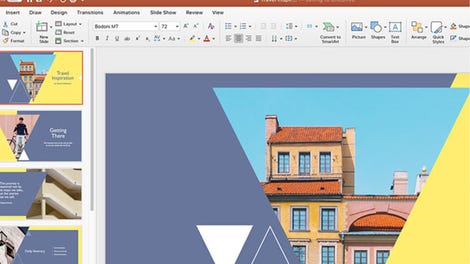 Microsoft Office Professional 2021 Lifetime License
Get smart
Enjoy Microsoft's suite of essentials with a one-time purchase and installation, as opposed to that fee you're paying every month.
A crucial extra detail from Beth's strategy: "I had my shorts and sandals packed at the top of my suitcase where they'd be easy to reach."
Beyond owning (or specifically purchasing) a lightweight down coat—the better to cram it into a small ball in your suitcase—the key here seems to be packing your change of clothes on top of everything else, so you can make the swap as seamlessly as possible when you get to your destination. But surely there are more clever ways to approach this problem?
Tell us: how do you pack for dramatic weather changes, and what tricks have you found to help minimize the hassle of potentially changing (and re-packing your bag) in an airport bathroom?
Traveling with your suit can be intimidating, especially if you're not just driving a few hours down the road.
If you are traveling by car, the answer is obvious: simply hang it up in the garment bag. But if you're flying, you have a choice to make: garment bag, or folded into your luggage?
This really comes down to how many bags you want to bring.
Garment Bag
Hang everything up, secure it in the bag, and fold it in half. You can easily stow the folded bag overhead on airplanes, or politely ask your flight attendant if there's room in a closet for it to hang unfolded.
Warning: Not all airplanes have closets, so if you go the garment bag route, expect to stow your suit in the overhead compartment.
Packed In Luggage
If you do it right, your garments will remain as wrinkle-free as they would in a garment bag—after all, it's called a suit-case. We recommend packing an important suit (think weddings) in your carry-on, just in case your checked bag is lost.
Option C: In The Black Tux Box
We specifically designed our boxes to be perfectly sized, and durable enough to protect your suit during a flight. They'll fit in the overhead bins on most airplanes and have a nifty handle that makes them easy to carry. Just pack your suit, covered in the included garment bag, into the original box that it came in, and strut onto that plane like you own it (even if you've got a middle seat in coach).
Pro tip: Remove your suit from the box as soon as it arrives to avoid wrinkles or creases setting in too deep. Then, just before you leave for the airport, put it back in the box.
And even if your suit does pick up a few wrinkles along the way, just hang it up overnight. The merino wool our suits are made of is wrinkle resistant, which means the wrinkles will gradually fall out of the fabric once it's freed from the fold.
Now that you know how to pack a suit, learn how it should fit: read our guide to talking to tailors.
Dressing appropriately for air travel means knowing what will keep you comfortable on the plane. And, given the cramped seats and various temperature changes on flights, this isn't always easy. The following seven items, which provide plenty of comfort plus a touch of style, are essential for any jet-setting flyer's wardrobe. Be the best dressed in the cabin with our guide to in-flight apparel.
Layers, Layers, Layers
Air travel is often an assemblage of various disparate micro-climates, from the sweat-inducing sunny tarmac to the arctic air-conditioned cabin during flight. So, fight discomfort with plenty of layers. I like to wear a washable cotton scarf (like this one from American Apparel) that's large enough to double as a wrap when it's particularly chilly. Pashminas, shawls, wraps, cardigans, sweatshirts, vests, and light jackets are perfect. You can even fold or roll soft items, like cotton jackets, and use them as makeshift pillows during flight.
Plus, the more layers you pile on your body, the less you need to pack in your luggage. Roll items and stuff them in your carry-on bag or under the seat in front of you if you're too warm. A foldable, reusable bag (like one from Baggu), which takes up almost no suitcase space and can even be scrunched up and stuffed into a pocket, is useful for toting extra apparel that you've taken off.
Layers that help you regulate temperature while flying also come in handy when traveling through various (actual) climates. And for travelers hitting the road during shoulder season, when weather is particularly unpredictable, layers are key for optimal comfort.
Breathable Fabrics
Maintain in-flight comfort and cleanliness by wearing breathable fabrics — materials that allow air and moisture to pass through — like cotton, silk, or linen. Fabrics that don't allow air to circulate will hold sweat on the skin, likely making you feel dirtier faster and probably necessitating a good spin in the washing machine upon landing. Natural fabrics are great, but moisture-wicking man-made fabrics are suitable options as well.
Support or Compression Legwear
Many doctors recommend that pregnant women wear support or compression stockings or socks in flight. But compression legwear is also a good choice for those with pre-existing medical conditions, travelers taking long-haul flights, and anyone who flies often. The socks or stockings, which promote blood circulation, help prevent swelling of the legs, and help guard against deep vein thrombosis (DVT), work by putting pressure on leg muscles and increasing blood flow. You can find them at many pharmacies and drug stores, and they're often available from travel-supply stores like Magellan's.
Comfortable, Simple Shoes
It's best to wear extremely comfortable, mostly flat shoes on the plane — think of your poor feet after hours or even days of sitting, standing, and walking en route to your destination. You'll also want to select shoes that are easy to slip on and off when passing through airport security (as we advise in 10 Ways to Speed Through Airport Security).
My favorite shoes to wear on a plane are Keds Skimmers for women, which offer sneaker-grade comfort but look more like cute ballet flats. Additionally, I recommend CitySlips (for women), Toms (for men and women), and higher-end Tieks (for women). Tieks also offers a line of vegan shoes.
Clothes with Lots of Pockets
With all kinds of airline baggage fees dropping like hot bricks, clothes that do double duty as wearable carry-on bags are de rigueur. We love the Scottevest Travel Vest (available for men and women), which is also one of our picks in 10 Best Travel Clothes to Wear on the Road. And there are myriad other travel jackets out there that feature an explosion of pockets, like The Ultimate Travel Jacket from Orvis or the (admittedly dorky-looking) Voyager Vest, which appears to be exactly the same as a fishing vest. But it gets the job done, if you can pull off the angler look.
Loose-Fitting Clothing
As we mentioned before, DVT is a danger on flights, where travelers stuck in cramped seats for long periods of time are at greater risk for developing blood clots. To reduce the risk of getting DVT, the University of Washington Medical Center recommends avoiding "tight clothing, nylons, or socks (especially the type that are too tight at the top and/or leave marks on your skin) that might restrict blood flow through veins." So leave your skinny jeans at home and opt for less restrictive garments like A-line skirts, loose-fitting dresses, or more relaxed straight- or wide-leg pants. TravelSmith's Aero Microfleece Pants (for men) feel and fit like sweats, but won't make you look like a hospital escapee.
Something Stylish
Don't throw fashion totally out the window. When it comes to dressing for a flight, much of our advice focuses on function. But dressing with a bit of style — while keeping conscious of comfort, of course — could help you get a free upgrade. An anonymous source told Goop, "On a Virgin flight back to Heathrow, I spotted one of the staff's monitors that read, 'Look for well-dressed people to upgrade.' The staff then began looking around for well-dressed people to upgrade. I'm not saying this will happen every time, but if you are looking to get upgraded, it helps to look smart." Throw a flowy, fashion-forward dress on over your compression socks and flash the airline staff a smile.
Elena Eberwein, a Boston-based flight attendant for American Airlines, is here to help you choose the right 'fit for your flight. With three years of professional air travel under her belt, Eberwein is a pro when it comes to dressing comfortably on an airplane. Below, her tips for staying safe and stylish at 30,000 feet.
Here's exactly what to wear on a plane (and what to leave in your suitcase), according to a flight attendant.
Comfort comes first, but know the rules
Even when she's not working, Eberwein has to abide by an American Airlines dress code. No, she doesn't have to wear her uniform when traveling for leisure—but certain in-flight style staples are off limits for her, including ripped denim, sweatpants, and. leggings. (Gasp!)
Despite the rules, she insists comfort comes first. "I always wear a pair of black jeans or jeggings—something that has some stretch," Eberwein says. "Something neutral, but definitely comfortable, that can pass for real pants."
Luckily, those of us non-flight attendants can get away with a classic pair of black leggings. But we do technically have our own dress code to abide by. These vary from airline to airline, but for the most part, nothing that could be considered offensive is allowed on the plane. "Don't wear anything with profanity on it or you could get kicked off the flight," she says. "That's just an easy way to make sure you have an easier time."
Layer up
If you're heading to sunny Palm Springs or Miami Beach, it might be tempting to wear a cute sundress and flip-flops. But Eberwein advises against it. "A lot of people dress for the place that they're going, not considering that the plane is also going to be a place they'll be," she says. "Planes are cold, so I recommend layering up."
If you want to be comfortable mid-flight, trade in that slip dress for a sweatshirt. Eberwein recommends wearing a T-shirt or a long-sleeve shirt as a base layer, then adding a sweater or a light jacket on top. Need some suggestions? The Someone Somewhere LifeProof Pullover ($69) is stain and odor-resistant (so no more post-flight smells). If you want to keep germs from hitching a ride to your hotel, look for an antimicrobial jacket. Yeah, a few layers might add some extra bulk in the middle seat, but once that A.C. kicks on, you'll be grateful you left your summer clothes in your suitcase.
Always wear closed-toed shoes
Back to those flip flops—I know they're easy to kick off when going through security. But once you're on the plane, you'll probably wish you had on something a little less exposed.
"I always tell people don't wear open-toed shoes," Eberwein says. As we know, airplanes are pretty germy places, and wearing sandals or slides without socks might increase your chances of coming in contact with something funky. Instead, a pair of sneakers or slip-on booties will do juuust fine.
A mask is your best accessory
Yes, plushy neck pillows and dreamy sleeping masks can turn any flight into a first-class experience. But in the age of COVID-19, a face mask is your best friend. Eberwein has a separate mask she wears when she's in uniform that matches her chic American Airlines neck scarf. But when she's off the clock, a simple cotton mask does the trick. "One with an adjustable ear is definitely ideal for long periods of time, since you have to be able to easily lift and lower your mask to eat and drink," she says.
When you do return to the skies, you'll probably have a lot of things on your mind—but with these expert tips, what to wear on a plane won't be one of them.
Oh hi! You look like someone who loves free workouts, discounts for cult-fave wellness brands, and exclusive Well+Good content. Sign up for Well+, our online community of wellness insiders, and unlock your rewards instantly.
This guide runs down a few examples of light, airport and plane-friendly clothes to wear whether you're traveling from warm to cool climates, vice versa, or even across similarly warm and cool spots—but still want to dress appropriately for travel.
You probably already know to consider not just the temperature where you when you get dressed for a trip, but also the weather where you're going. If you're going from a warm climate to a cool one, make sure you bring something to keep you warm when your flight lands, for example. Similarly, even if you're going from a cold place to another cold place, that doesn't mean "just wear a warm jacket." You'll need to take it off for security, fly in it comfortably, and move around in it while you're in an airport. Oyster offers these suggestions for each type of transition:
Cold Weather to Hot: Layers are critical, and start with whatever you'd like to wear when you arrive and build on top of that. A lightweight base is essential, and you can layer on top clothes that are easy to peel off and stuff in a carry-all when you arrive at your destination. They specifically suggest leggings and skirts for ladies, for example. For men, hoodies or sweatshirts with short-sleeves underneath are great.
Hot weather to Cold: Layers are key here as well, but in the opposite order. Start off with base layers you'll feel comfortable with in the airport, and then toss a few super-light things like thin sweatshirts, arm or leg warmers, sweaters, and scarves in your carry-on bag if you have space. That way you'll be comfortable in your departure airport, comfortable on the flight, and can layer up as you acclimate to the temperature at your destination.
Cold weather to Cold: Wearing a huge down-filled parka to the airport may make sense if you're comfortable taking it off to get through security, and wearing it while you're on the plane or stuffing it in the overhead (which your fellow passengers may not care for), but a lightweight coat made of wool or fleece is a much better option. They even suggest packing a fleece or wool poncho in your carry-on that you can pull out quickly if it gets super cold, kind of like a light, personal travel blanket.
Hot weather to Hot: This is probably the simplest scenario to handle, since you don't want to pack too much, or wear too much to the airport or on the flight. However, a thin, lightweight scarf may be just enough to keep a chilly airplane from getting you down until you land and walk out of the plane to that blast of hot air.
The full guide at Oyster actually has specific clothing recommendations, so you can head over there for more specific suggestions, but the gist is to stay light, stay comfortable, and stay layered.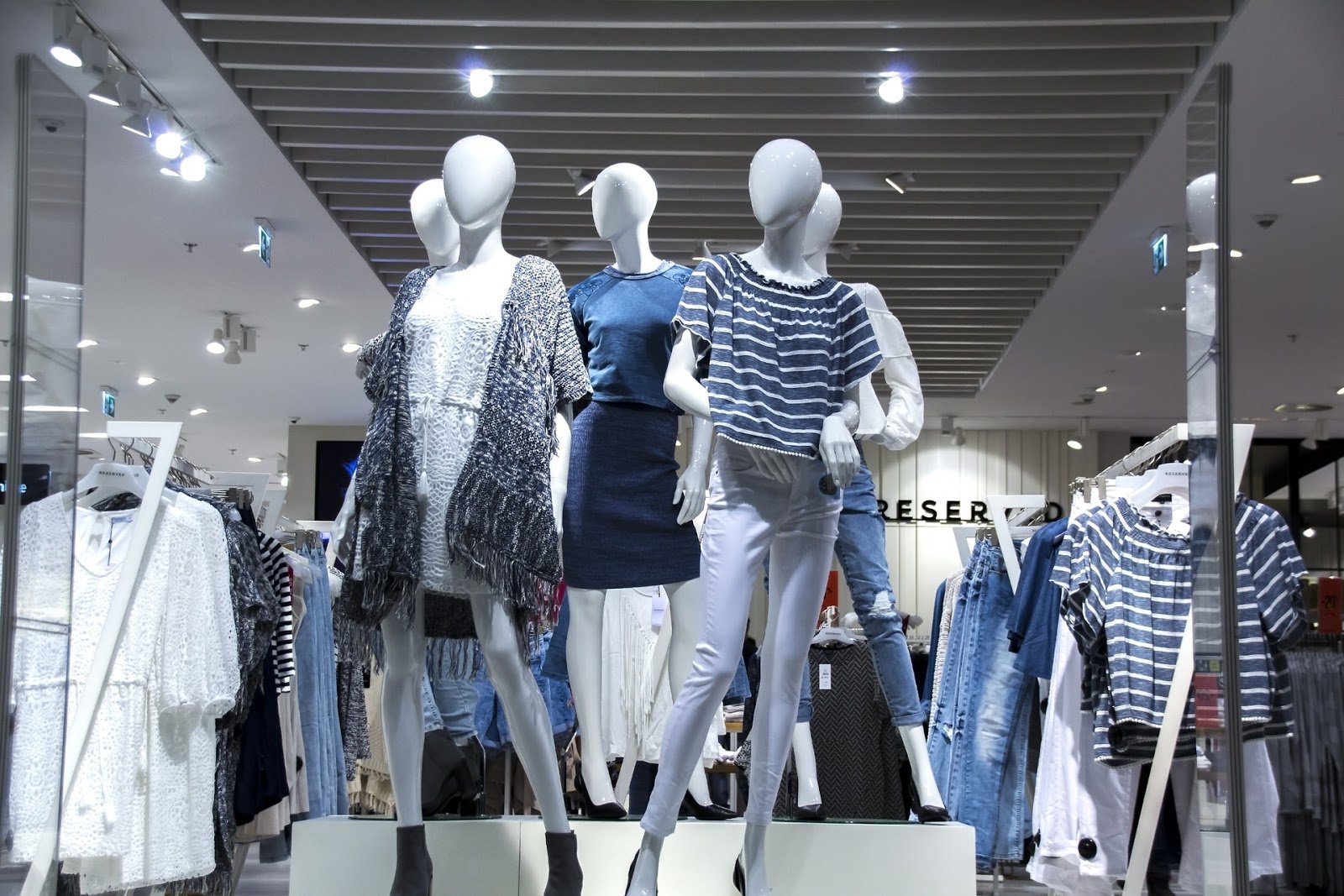 It all depends on us how we judge them. But what to wear on a plane that is going to cover the long distance? The first answer that turns up in this situation is something comfortable. Some people prefer wearing six-inch heels, business suits and so on.
While that's on them, you can choose something of your own choice. There are people who move to the airports in their pyjamas too.
If your flight was delayed for more than 3 hours, you could be eligible for flight delay compensation up to 600€ from the airline. Check how much you can claim from the airline using our free flight compensation checker.
What are the best clothes to wear on a long haul flight?
Undoubtedly, most people prefer pyjamas to be the best travel clothes for long flights. We couldn't agree with any lesser in this case. The best travel clothes happen to be the ones that allow you to sit comfortably and then move accordingly. You don't necessarily need to sit in your tight clothes for a long time.
If you are to take any expert advice from frequent air traveller, you would often hear them say that they mix up comfort and style. Well, that's true because no style would be complete without comfort. While some only prefer to choose comfort, some experts have said a combination of both is perfect for an airport look. Often when we see celebrity pictures on the internet, it seems that their airport look is a combination of both, style and comfort.
What to wear on a plane for long destinations?
Long Cardigan
When the flight progresses, you will be sliding down a little. Having a long cardigan will help you in the process of covering yourself. Moreover, another significant benefit is you can be warm.
Often when flights are at higher levels, the weather turns out to be a little chilly. The blankets available on the airplanes aren't warm enough. Thus, these cardigans can act as the extra covering. Sometimes these can even serve as pillows if it's too warm.
Loose pants
Palazzos or loose pants are an efficient addition to your airport outfit. These loose fitting pants must have an elastic waist to ensure proper comfort. If you are going out in summer, you need some lightweight airport outfits. Moreover, if you get the right pockets and print pattern, you will be able to enjoy them more.
You can visit any market and choose from a wide range of palazzos available to you. These happen to be the best choice for your long distance flights.
Activewear
You can also rock the airport look in your activewear. Earlier the activewear such as sweatshirts and sweatpants used to be such baggy in nature. However, those are now the old trend.
You can choose to combine the cool yoga pants with your normal tops. As per footwear is concerned in this look, all you need is a sneaker. Nowadays, many yoga pants are designed in such a way that they appear like business clothes.
Compression Socks
Traveling on long haul flights requires you to be seated in the same position for a long time. This, however, can increase the risk of deep vein thrombosis or economy class syndrome. The legs turn red and swell up.
However, to avoid such a scenario you should prefer wearing compression socks. They help to lower the risk of deep vein thrombosis by enhancing blood circulation. Moreover, you can also prefer wearing socks made of merino wool. There are many socks available in the market, so you can choose from them.
Skinny jeans
If you wish to retain your chic look throughout your long journey, you should prefer wearing skinny jeans. These are extremely comfortable. However, make sure that they are stretchy.
Men can prefer opting for khakis apart from jeans. The khakis help to retain a mixture of a casual and formal look. It is better to use the machine washable jeans since the stretchy feature remains.
Scarves
No matter what time you're traveling, a scarf is a must. The scarf will help to protect you from the chills on the higher levels. Moreover, you can even fold them and use them as an eye mask and block the extra light.
Apart from that, in some cases, it may also serve the purpose of a pillow. You can visit the various brand stores and choose the most efficient scarf for yourself.
Slip-ons
The footwear should be comfortable too when you're traveling long distance. You can choose slip-on's if you want a comfortable journey. This will also ensure you get to move around the plane effectively.
What should you not wear on a long haul flight?
Maxi dresses: Maxi dresses are a big no for your long haul flight. No matter how comfortable and trending they are, they aren't right for airport security.
Bobby pins: You will immediately come under security check if you put on Bobby pins. The set of alarms would start beeping.
Large metal bracelets and necklaces: You will fall into trouble when you pass through the metal detector.
What to carry with yourself on the long haul flight?
✓ A big bag: If you're setting out on long flights such as that of overnight ones, you should prefer carrying a large bag. This will allow you to stash all your necessary clothes.
✓ Moreover, the big handbags can also serve the purpose of a pillow. If you're traveling with kids, you will surely need big backpacks. You can prefer visiting the stores and getting them.
✓ Noise-canceling headphones: People on board can be extremely loud and annoying. This can, however, disrupt your sleeping patterns. As a result, you should prefer purchasing water resistant noise-cancelling headphones or earplugs. These will protect you from the unnecessary chatters whom you meet onboard.
✓ Small makeup bag: These will be beneficial for you if you want to get away with your jewelry. You can take them off and store it in the bag. This way, the jewellery won't disturb you for at least 12 hours.
✓ Aspirin: Since you're on a long destination flight, the chances of a headache are at peak. Sometimes these can get unbearable. As a result, you can choose to carry some medicines like aspirin with you.
✓ Travel pillow: Most people suffer from back and neck problems. Thus, in a long haul flight, the travel pillows happen to be the most beneficial ones. Make sure to choose the soft travel pillows to have a comfortable journey.
✓ Lip balm: The air-conditioning in the flights can dry up your lips. As a result, the lip balms happen to be the most effective treatment.
✓ Snacks: It is common to feel hungry on flights. As a result, you can prefer carrying some snacks for yourself. These become necessary when you're traveling with kids.
You should be aware of what you pack with yourself for your journey. Make sure to get along all the kinds of stuff that will ensure a stress-free journey. Problems at the airport are common. You should be aware of your rights as an air passenger to get away from the risk of airport problems.
Home
News
U.S.
Sport
TV&Showbiz
Australia
Femail
Health
Science
Money
Video
Travel
Best Buys
Discounts
Argos
AO.com
River Island
Groupon
Debenhams
Wayfair
Very
eBay
Boohoo
Nike
Currys
Virgin Media
ASOS
TUI
Latest Headlines
Escape
Destinations
Holiday Types
Holidays
Expert Reviews
Mail Travel
Celebrity Travel
'If you dress up at the airport you will be taken care of perfectly': As fashion designer Carolina Herrera slams sloppy passengers, here's how to dress for a free upgrade
Carolina Herrera's biggest peeve is badly dressed people on aeroplanes
The designer claims air stewards look after well-dressed people best
Here, MailOnline explains what to wear to increase chances of an upgrade
Published: 13:41 BST, 30 November 2015 | Updated: 01:18 BST, 1 December 2015
–> –> –>

Forget the hoodies, tracksuit bottoms and well-worn flipflops, airport fashion is an art form – just ask any D-List celebrity.

Now the fashion designer Carolina Herrera has weighed in, telling travelers to 'dress up' when they take a flight.

The septuagenarian has revealed that her biggest pet peeve is badly dressed people on aeroplanes, advising that an immaculate appearance is a surefire way to get preferential treatment by air stewards, like a seat upgrade.

Scroll down for video
Fashion designer Carolina Herrera has revealed her biggest fashion peeve is baldy dress airport travelers
In a new interview with the Wall Street Journal, she said: 'My fashion pet peeve is how people dress at the airport. It's terrible.
'You know, if you dress up at the airport you will actually be taken care of perfectly. You'll be the one who the stewards look after the most.'
One well-seasoned traveler revealed to Gwyneth Paltrow's Goop website last year that they had even spotted a message on a screen at check-in for Virgin airlines that read: 'Look for well-dressed people to upgrade'.
RELATED ARTICLES
Ryanair refused to give £2,000 refund to 27 tourists who.The coolest bar in the Caribbean: Jamaica has brilliant.
The mild bunch: Hit the trail with a band of hard-bitten.
Share this article
But what constitutes 'dressing up' and how can you look smart while still saying comfortable on a long-haul flight?
Here are key style points to follow when heading to the airport.
Avoid flip flops and trainers
Flip flops and trainers might be alright for someone who has bought a First Class ticket, but they aren't going to bag you an upgrade.
But that's not to say that comfort isn't possible when it comes to flight shoes.
Ballet shoes are a chic and comfortable option for women at airports, while men should opt for loafers. The slip-on nature means they can easily be removed on the flight, and while getting through security, and the leather material allows to feet to breathe.
A smart appearance at an airport check-in desk will increase your chances of an upgrade
Don't overload on jewellery
Wearing masses of jewellery might look elegant but it will become irritating as soon as you settle into your plane seat.
Instead, opt for a statement necklace that can jazz up any outfit.
Invest in an expensive shawl
Scarves and shawls are a lifesaver on planes, when harsh lighting and overactive air conditioning can quickly make a journey unbearable.
They can be used as an impromptu eye mask as well as a blanket during the flight.
A cashmere shawl can also make an inexpensive outfit of leggings and a long T-shirt look instantly sophisticated.
Victoria Beckham often changes out of her smart airport clothes once she has boarded a plane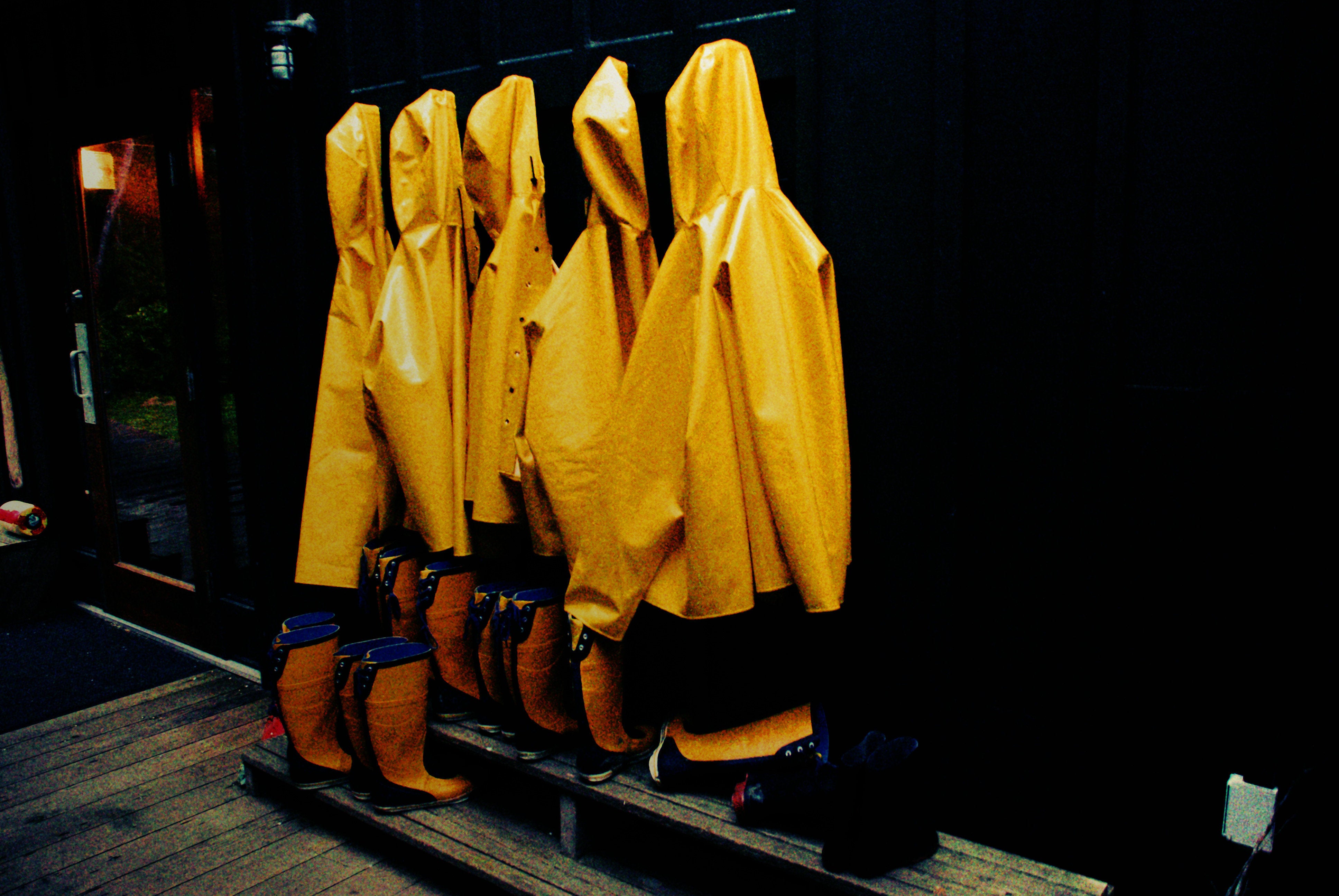 The rules of in-flight fashion are different from those on the ground. When you're sitting for hours in a metal tube flying 35,000 feet in the air, comfort trumps style. Wear an outfit that keeps you cozy and relaxed, and you'll likely appear more chic than the traveler struggling with heavy bags in four-inch stilettos or the one sweating in too-tight synthetic fabrics. To look and feel your best while jet setting, avoid the following in-flight fashion faux pas.
Uncomfortable Shoes
This one seems obvious. Still, I've yet to board a plane without spotting at least one flyer tottering down the aisle in pumps. A good pair of comfortable shoes will make it easier for you to hoof it around the airport and sprint to the gate if you need to make a connection. Furthermore, wearing your bulkier shoes instead of stashing them in your suitcase and donning sandals or stilettos will free up some room—and some weight—in your checked or carry-on bag.
Complicated Shoes
Look at these boots. They're the nightmare of every in-a-rush business traveler who must stand behind you as you undo myriad straps and laces. Wear simple slip-on shoes or sneakers when flying, as you'll have to take them off in the airport security line.
Fabrics That Don't Breathe
Shun any fabrics that lack breathability, such as nylon or leatherette. Add your rubber rain coat or waterproof jacket to this list as well. (Note, however, that some high-quality waterproof jackets, like outerwear made from Gore-Tex, are quite breathable. It all depends on what it's made of.) Less breathable fabrics hold sweat on the skin when it's hot as well as prevent air circulation. You won't feel very fashionable sweating in too-tight, synthetic clothes as your plane rests on the tarmac under the hot sun.
A foolproof way to find breathable clothes for the plane: Stick with moisture-wicking active wear (I recommend Prana) or clothes sold from travel suppliers like Magellans, which are designed specifically for travel.
Tight Clothing
Have you heard of deep vein thrombosis? Also known as DVT, this condition occurs when dangerous blood clots form in veins. Those blood clots can lead to a pulmonary embolism, which is potentially fatal. According to the University of Washington Medical Center, sitting for long periods of time can increase the risk for DVT, and so can constrictive clothing: "Avoid tight clothing, nylons, or socks (especially the type that are too tight at the top and/or leave marks on your skin) that might restrict blood flow through veins." Compression stockings are a good choice for travelers interested in taking further steps to reduce the likelihood of DVT.
Complicated Clothing
Aircraft lavatories are tiny contrivances, about the size of a small closet or a very large Manhattan apartment. So maneuvering in and out of your pants can be, well, tricky. (That's why someone invented Claspies.) Lest you drop your wallet in the toilet or fall and smash through the bathroom door, wear something that isn't likely to cause difficulties in the plane bathroom. Avoid bodysuits or complicated wrap shirts or dresses, as well as long pants or skirts that may graze the unsanitary (and often disturbingly wet) lavatory ground.
Contact Lenses
According to Frommer's, "The air in plane cabins is so dry (usually 10 percent to 20 percent humidity, sometimes as little as 1 percent, compared to the Sahara desert's 20 percent to 25 percent humidity) that your health is challenged every time you fly." Contacts can become uncomfortable to wear if your eyes dry out in the arid cabin, so either avoid them altogether or bring a pair of glasses to change into.
Perfume
Avoid this one for the good of your fellow passengers. Strong-smelling perfumes, colognes, body sprays, and so on shouldn't be worn in flight. Some passengers may find your CK One offensive; others might suffer allergic reactions to synthetic fragrances. If you really must smell of the finest department-store brands upon arrival in your destination, pack a sample size and apply it once you land.
Thin, Warm-Weather Fabrics
The key here is layers. It's fine to wear lightweight clothing on a plane. It may even be a smart strategy if you're flying to or from a sweltering climate. But planes are often very cold—and blankets aren't exactly freely distributed on many flights these days. Getting warm? Remove a few layers, bundle them, and then use them as a pillow.
Bonus: The more layers you can pile on your body, the less clothes you need to pack in your suitcase.
Offensive or Inappropriate Clothing
Carriers typically leave it up to flight attendants to judge whether passengers' garb is inappropriate for wear in the air. So how do you know if your outfit is appropriate? Learn from the past: Passengers have been removed from planes for wearing everything from low-cut dresses to baggy pants to T-shirts splashed with expletives or offensive (well, depending on whom you ask) political messages. If you can't wear it to church or dinner with your mother-in-law, you probably shouldn't wear it on a flight. Read more about airline dress codes in Are Airline Dress Codes Too Extreme?.
WALKING AWAY from a plane crash may seem unlikely, but experts claim that 95 per cent of them are actually survivable.
However, this is down to passengers and their own actions, including the seats to avoid and the clothes to wear.
Plane crash incidents rose last year, despite the pandemic.
According to the Dutch aviation firm To70, the number of people killed in large commercial airplane crashes rose in 2020 to 299, with 40 accidents – five of which were fatal.
While this may seem worrying, this works out to just one fatal crash for every 3.7m flights.
Here are some of the ways you can increase your chance of surviving if you are ever unlucky enough to be in a plane crash.
Dress correctly
What you wear increases your chance of surviving a plane crash, especially if it crashes in harsh conditions or climates.
Dave Inch, a captain of a Boeing 787 said: "Remove everything sharp from your pockets, loosen your belt and remove your tie or scarf and remove high heeled shoes.
"Take glasses off for landing so they don't fly off and are available to help you see your way out if you need them.
Author Christine Negroni, who wrote a book on airline mysteries added: "Everyone is wearing yoga pants on aeroplanes now, but I avoid all artificial fibres because they are more likely to burn and stick to you if there is a fire.
"I'd say wear cotton clothes or anything made of natural fibres."
She also added that boots are better over flip flops, to protect feet from debris, and tighter clothing to avoid getting caught on anything when escaping.
Upton Rehnberg, who survived the United Airlines flight 232 crash in 1989 said he always wears a hooded jumper on flights, as he was told by a flight engineer that they are taught to put a blanket over their head during an emergency landing to avoid being burned by fuel or hot oil during an accident.
Most read in News Travel
I'm a packing expert and nearly every Brit makes these mistakes on holiday
I'm a baggage handler – here are my 5 top tips to keep your bags safe
Why a top free perk on planes could soon be scrapped
Mums' top 10 holiday hacks including tricking your kid into packing small toys
Choose the best seat
While most authorities warn there is no "safe seat, some studies have shown that the back of the plane has the lowest fatality rate.
In 2015, a Times study of plane accidents over 35 years found the worst fatality rate in the middle at 39 per cent, followed by the front at 38 per cent and the back at 32 per cent.
Forget the aisle seats as well, with the middle seat found to have the best chance of surviving.
The Aviation Safety Network also analysed 65 plane crashes and found seats in the back to be safest in over half of the incidents, based on survival rates.
Harro Ranter chief executive of the Aviation Safety Network, previously told the Express: "I cannot think of anything that would make sitting upfront safer [and] in an actual accident, best chances of survival are usually in the rear."
Sitting within five rows of the emergency exit is also advised – Professor Ed Galea from the University Of Greenwich came up the "Five Row Rule" after studying the facts from 105 plane crashes and speaking to more than 2,000 passengers who survived.
On average, he discovered that those who survived moved five rows before they reached the exit as being further away means "the chances of perishing far outweigh those of surviving".
Use the brace position
Despite myths over the years claiming that the brace position doesn't improve your chances of surviving, experts are quick to debunk this.
The Federal Aviation Authority advises that it is needed for two reasons – one to keep flailing to a minimum, potentially injuring yourself, and also to prevent a head injury from the seat or the over head lockers.
Flight attendants have also explained the common ways passengers don't do the brace position correctly.
One advised: "In the event of a situation where passengers have to cover their heads, you do not 'lock' your fingers on your head but place one hand on top of the other.
"If something falls on your hand/head, you'll still have one good hand to use."
A second person added on the online forum: "I'd take that a step further and say to put your non-dominant hand on top. That way, your most useful hand will be the one that survives."
Listen to the safety briefing
While it can be boring to hear the same briefing every time you fly, ignoring it could lead to fatal repercussions.
The famous 2009 plane crash on the Hudson river saw just 10 of the 150 passengers grab their life vests to evacuate with, despite the safety instructions.
Josh Peltz, who was a passenger on the flight, explained that by knowing the safety procedures, he managed to help people escape in a quick situation.
He told the Guardian: "At about 300ft, I started reading the [safety] instructions. There were six steps, and I read them two or three times, testing myself on each step and trying to envision myself opening the door."
After the plane crashed, he explained: "Someone next to me was trying to pull the door in and I said, 'No, it's got to go out.'
"Thankfully, I'd just read that. I knew people would rush to the emergency exit, so if it had jammed there would have been a pile-up.
And in 1996, an Ethiopian Airlines plane crash saw 125 passengers out of 175 die after the aircraft landed on water, and they inflated their jackets inside the cabin – which caused them to drown after being trapped by the rising water.
Keep your luggage near you
Putting your hand luggage by your feet could also help you survive a plane crash, not just by protecting your shins in an accident.
Erwin Tumiri, who was one of just six people to survive the LaMia Flight 2933 in 2016 that crashed in the Colombian mountains explained how getting into the foetal position with luggage between his legs saved his life.
He told Fox Sports Argentina at the time: "I put the bags in between my legs to form the foetal position that is recommended in accidents."
By Christy Woodrow , Last Modified: September 4, 2021
Table of Contents
Carry-on Packing List for Airplane Travel
Packing for a trip can be overwhelming. You don't want to bring an unmanageable amount, especially in a carry-on bag, but you don't want to miss anything important. To make sure you're prepared on the plane, bookmark this carry-on packing list with a list of our favorite products to help make your next flight a breeze.
Carry-On Bags
I travel with a lot of camera gear as well as a laptop, so my carry-on bag is packed full of electronics. This means I have to carefully consider every item that goes into the small top compartment of my backpack. I use the Lowepro Fastpack backpack, which has enough room for all of the items listed below as well as a Sony A7II camera body, 3 lenses, and a GoPro.
If you don't carry around a lot of camera gear, then this bag is perfect for carry-on items, plus it doubles as a cute handbag for day trips once you are at your new destination.
Passports & Credit Cards
First, and most importantly, don't forget your passport when traveling abroad (and any other important identification documents). You'll need them to go through airport security checkpoints as well as in emergencies like missing belongings or canceled flight re-booking.
It's a good idea to make copies of your passport and credit cards and keep them separate from the originals in case they are lost or stolen.
Medications
If you have prescription medications or supplements, packing them in your carry-on bag is the safest way to ensure you'll never miss a dose.
Bringing relief meds for headaches, allergies, or motion sickness will also give you the means to reduce such symptoms right away, and vitamins like Vitamin C and acidophilus can help protect you from germs.
Activated charcoal pills are a good idea for mild stomach bugs and allergies. I never leave home without them!
Electronics
Are your cell-phone, laptop, or other electronics flying with you? Make sure they're secured in your carry-on and don't forget their chargers!
I always pack a portable charger (we use this one) for times when I don't have access to outlets, such as on the plane itself or when exploring during a long layover. Finding outlets in some airports can be tricky and you don't want to be stuck without power on your phone — especially if you are traveling solo.
Bring Clothes, Just in Case
Hopefully, you'll never have to deal with lost luggage, but it never hurts to be prepared. A change of underwear, socks, and an extra shirt can help you stay fresh until your belongings are returned.
If you're traveling to a tropical destination, consider bringing your swimsuit in your carry-on, too, so you won't have to miss out on any water time.
A comfortable cardigan or light jacket can also double as a blanket during air-conditioned flights. I've found the perfect long cardigan for travel and it always comes on the plane with me. Don't count on airlines carrying blankets for every passenger — even on overnight flights.
Hygiene
Toiletries are a must for long flights. Travel deodorant, gum or mints, and a travel folding toothbrush are standard items that I bring on all flights.
Stuck without a shower? Biodegradable Wipes keep you clean and smelling great with tea tree oil, peppermint, and ginseng.
Clean & Clear's oil-absorbing sheets are one of my favorite things to pack in my carry-on because they keep my face oil-free and can even be used over makeup to restore a matte finish.
I also like to carry a travel-size package of antibacterial wipes to clean my arm rests and food tray on the plane. It's a great ice breaker if you offer one to your neighbor as well.
Liquids
You can easily bring your preferred lotions and other liquids from home by using your own travel-sized containers. I fill small contact cases with my favorite lotion for the plane. If you have a few different creams, lotions, or liquids essential to your self-care, you can get a pack of 3 for under $7.
Comfort Basics
We all know how dry airplane air can be. Pack some chapstick and eye drops to keep you moisturized and comfortable.
Sleep Essentials
An eye mask and earplugs are essential for helping you get some sleep, whether you're taking the red-eye or just catching a nap. I always pack a pair of comfortable, noise-isolating headphones to play white noise or music to help me sleep. Most airlines don't offer headphones free of charge, so I use these to watch movies as well.
Stay Hydrated
Carry a reusable water bottle to fill up after security. This reusable water bottle is something I've recently added to my carry-on packing list. I don't have much space in my carry-on backpack due to camera gear, but this one can be rolled up and crammed into small spaces.
Stave Off Hunger
Airplane snacks can be unhealthy, unfulfilling, and may not take food allergies into consideration. Packing your own snacks means you'll have what you like and what you need to nourish your body, without paying extra for food.
For more packing lists, visit:
Despite how much we covet celebrity airport style, it's not always so easy to figure out what you should wear on a plane when push comes to shove—especiallyВ as many of us put our travel plans on pause for a while. Stilettos and high-waisted leather pants look great in paparazzi shots of stars strutting through airport terminals, yet in action, these statement-making ensembles can prove a bit trickier. And though we'd all love to look our best when hitting the skies, certain wardrobe pieces are best left inВ a checked bag or carry-on. Who better to inform us of what to never wear on a plane—and what to wear instead—than someone who works at 35,000 feet?
We reached out to American Airlines flight attendant Andrea Fischbach to spill her list of things you shouldn't wear when flying—for the sake of comfort, practicality, and safety—as well as her recommendations for what you should wear instead. Keep scrolling!
Avoid: Anything Constricting
Wear: Pants With an Elastic Waist
"I would advise against anything really constricting," says Fischbach. "You want to get the most comfortable you can be to avoid cramping, swelling, and anything that can affect you later." Allowing for healthy blood circulation is especially important to avoid deep vein thrombosis (DVT), which occurs when a blood clot forms in a vein, usually in the legs. "It's very important to be able to move around a bit in your seat—very difficult, I know—and keep your blood flowing," Fischbach explains. "If you are tall, travel a lot, or are on a long flight, this is extremely important because you face the risk of developing DVT." More innocuously, swelling in the stomach can also occur, causing discomfort—especially if you're in restrictive clothes.В "Bloating is a major issue, even for flight attendants, so wear something comfortable around your waist like elastic," suggests Fischbach.В "As cute as they may be, leather pants probably aren't the best."
Avoid: Fire Hazards
Wear: A Long-Sleeve Cotton T-Shirt
While a fire may be one of the last things on your list of concerns when flying, it is something to take into account when dressing for your flight. Fischbach names fringe and flammable materials as hazardous items should there be an emergency. "Going a bit extreme here, but there is always a risk with long fringe should the plane have a fire," she says. "While our uniforms have polyester in them, I always wonder and worry myself that they could be a hazard if they got too close to extreme heat and melt on us." Though Fischbach admits it's a bit morbid (and most likely nothing to worry about), it is a scary reality in the event of an emergency.В "I traveled a lot growing up, and one rule my mother made me follow that I continue to follow to this day is to always have my body covered," says Fischbach, who opts for long sleeves and pants.В "Emergency slides are not fun to go down and hurt—a lot—and it's not a smooth landing once you reach the end of the slide," she explains. "The more you cover the surface of your skin, the more protection for your largest organ."
Avoid: High Heels or Backless Sandals
Wear: Wear Comfortable Shoes With a Back
Deciding which shoes to wear when flying can often be the trickiest part of the outfit to nail down, so we asked Fischbach if there's a specific style you should simply avoid when flying. "High heels and backless sandals make it difficult to quickly evacuate the aircraft, and heels can possibly cause further damage to emergency exits or hurt others if they go flying off somehow," she says. "I would really advise against high heels or flip-flops or any slides, mostly for safety purposes.В If there is an evacuation and slides are required, your high heels will have to come off, as they can puncture the slide. Who knows where and in what conditions you'll land. Plus, they aren't very practical running gate to gate." (She suggests watching out for late flight attendants, and you'll see what she means.) Fischbach notes that even flight attendants change shoes during the flight because it isn't practical to wear heels the entire time. "As if another reason is needed, they make the metal detectors go off (if you are lucky enough to have pre-check) thanks to nails in the heels," she explains.В "Flip-flops and backless shoes can also end up flying off your feet, and your feet are more likely to freeze, especially during a long flight."В Furthermore, open shoes can make for an unsanitary visit to the airplane lavatories. "Be wary of wearing sandals if you are planning on going in the lavatory," warns Fischbach. "That isn't water on the floor (yes, use your imagination), and sandals invite whatever that liquid is to splash on your feet."
The best winter dresses for travel should help keep you warm while being stylish and packable!
The Best Winter Dresses for 2020 Travel
Find everything from fanciful floral-embroidered ensembles and classic sweater dresses to corduroy statement pieces.
Sweatershirt Hoodie Winter Dress
Get cozy and cute with a sweatshirt hoodie pullover like this one. This versatile packable winter dress easily goes from a Netflix-and-chill night to casual movie date, depending on the accessories.
Amazon Review: "I love how soft it feels to touch. The other thing I love is how the pockets are deep. I will definitely be buying this dress in other colors."
Turtleneck Knit Sweater Dress with Pockets
Get a little bit of extra coverage in the throat area with this knit fit-and-flare winter dress with aa turtleneck. Pockets are a big plus in dresses, and these go incognito with a seamless look.
Amazon Review: "Very classy. Would recommend for those who have a thinner frame as the arms are pretty snug. Warm!"
Casual Sweatshirt Winter Dress with Pockets
Let your personality shine through with the fun patterns on these sweatshirt dresses. With more than 30 colors and patterns to choose from, options are vast. Print picks range from florals to birds to mandalas, and dress patterns include hoodies while others have kangaroo or side pockets. All are warm and very packable.
Amazon Review: "So, I've gotten 3 of these. Do I have a problem? Probably, but that's fine. I have a problem, while I'm cozy as heck."
Knitted Crewneck Sweater Dress
This knitted winter dress will be your go-to choice for when you want to feel sexy and flirty yet warm. There are 10 colors to choose from, and note that the seller recommends you hand-launder this sweater dress.
Amazon Review: "Love the colour and flattering, body-hugging fit of this dress."
Cowl Neck Winter Dress
Flannel, plaid, and toasty–all the makings of a pajama, but no, this is a very packable winter dress–and a cute affordable option, at that! The cowl neck adds even more warmth to the piece.
Amazon Review: "This is now my favorite fall dress. The sweater material is really soft. The sleeve patches are micro suede and the pattern pieces are soft flannel. The dress is a to die for a combination of comfort, chic, coziness! I want one in every color!!"
Related Article: 8 Versatile Backpacks That Are Free to Carry On
Empire Waist, V-Neck Maxi Dress
This maxi dress is everything! Going somewhere fancy like a destination wedding? Go ahead, show off a little cleavage and a whole lotta leg. The cinched empire waist keeps it all looking right and tight.
Amazon Review: "When paired with a nice pair of shoes and jewelry, this dress can be dressed up for a semi-formal setting. This dress can also be dressed down in a more casual way with a pair of strappy flat sandals as well for a summer or spring vibe!"
Turtleneck Sweater Dress
Every women's winter wardrobe has included one of these classic sweater dresses at least once. And rightly so, these dresses are warm, yet roll down small enough to fit into even the smallest of crevices in a bag.
Amazon Review: "Gorgeous dress. So soft and warm. My favorite is the green spruce color. Very flattering and comfortable dress. Perfect to wear with tights."
Long-Sleeve Floral Embroidery Winter Dress
Add a little bit of floral fun to your winter wardrobe with this warm above-the-knee winter dress. Pair with tall boots, like the Blondo Velma Waterproof Boot, and your bottom half will be as warm as your top.
Amazon Review: "This is one of my favorite winter dresses. Light weight and feels soft on your skin."
Corduroy Long-Sleeve Winter Dress with Pockets
Learn your fabrics and you'll quickly spot the warm winter dresses, like this heavy corduroy swing dress with large pockets. Pair this asymmetrical pleated piece with over-sized accessories to make a bold fashion statement.
Amazon Review: "Love this color and style. I wear it with leggings or tights. Cute with a scarf or jewelry. I ordered it in two more colors. I am thick in the middle and this style is VERY forgiving."
Long Maxi Tweed Jacket with Big Pockets
This item's listed as a jacket, but paired with leggings and booties, it'll fit right in with the dresses worn by elegant, stylish women walking the Scandinavian or Tokyo streets.
Amazon Review: "Really, really fabulous. I get compliments every time I wear it. I like it so much I decided to get another in a different fabric. Just love this."
Product photos via Amazon.com
Header image via LeonidKos/Shutterstock
"Girl, I LOVE your boots!" a flight attendant once said to me on a New York to Los Angeles flight. I was wearing heeled, over-the-knee boots, mainly because I couldn't fit them in my carry-on.
He then touched me on the arm, looked me in the eyes, and said earnestly: "Thank you for dressing up. It means a lot to us flight attendants, and no one does that anymore."
If that isn't enough of a reason to ditch those sweatpants when flying, I don't know what is.
Of course, these days dressing up for a flight doesn't automatically mean you'll get an upgrade — too many loyalty programs, the frequency of overbooking — but that's no excuse for dressing like a college kid late for their Monday-morning class.
But there's a difference between looking sloppy and being comfortable — you can look put-together and still be cozy.
Personally, I tend to opt for a chunky knit sweater (usually black, in case of spills) since I'm always cold, a black T-shirt in case I overheat and need to remove said sweater (probably because I'm running to the gate, late as usual), and black jeans or simple black leggings. Shoes are either white sneakers or flat boots. And, of course, my go-to travel pillow.
To me, this outfit is simple, comfy, and stylish. The boots up the style factor, and, at least in my opinion, make the leggings ok, especially if they are plain enough to pass as pants (nothing too sporty, or with logos). The boots are also easy to slip on and off for security, and the best part is that wearing them saves me a ton of space in my suitcase, which is usually just a carry-on.
Here are four reasons why you should dress up on a flight:
You may get an upgrade
These days, most flights are overbooked, but in the rare instance that they aren't, being better dressed than all the other schlubs will give you an edge.
When AirFareWatchdog.com founder George Hobica asked a gate agent directly whether they'd be more likely to upgrade someone who was dressed well, the answer was: "Yes, the better dressed you are, the more likely you are to nab that seat. I am not going to put someone wearing flip-flops up front with our best customers."
You'll save space in your suitcase
If you're bringing sweats and schlubby clothes that you don't plan on wearing again on your trip, you're wasting precious suitcase space.
Wearing heavier items like boots and a thick sweater is not only a space saver, but practical: You can plan other outfits around those items, and thus have more ensembles while packing fewer clothes.
You'll feel better about yourself
Besides never knowing who you might meet on a plane, you'll feel better about yourself once you land. You're also taking a step toward making flying a special occasion again — and you can't tell me that travel isn't a cause for celebration.
You'll make work more pleasant for the flight attendant
Planes are their work place. No one wants to wait on someone in dirty flip-flops.
This is an opinion column. The thoughts expressed are those of the author(s).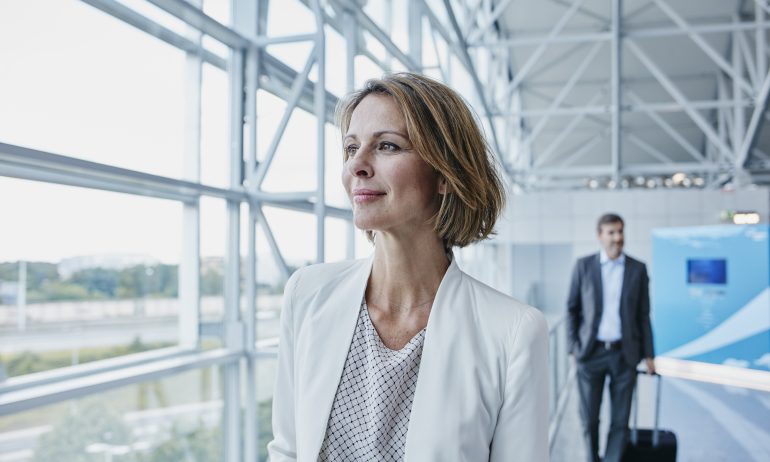 Many or all of the products featured here are from our partners who compensate us. This may influence which products we write about and where and how the product appears on a page. However, this does not influence our evaluations. Our opinions are our own. Here is a list of our partners and here's how we make money.
If you've never flown business or first class before, you may be wondering if there is a dress code or if you need to dress up for your flights. If you're a seasoned traveler, you may have questions too. Is there such thing as business class fashion trends? Why are some passengers in suits while others are in sweatpants?
We're here to help.
Below, read our tips to help you decide what to wear on your next flight.
Flight dress codes
In general
Except when flying on a complimentary ticket given to you by an airline employee, most U.S. airlines don't have a published dress code for flyers to review.
One outlier is Hawaiian Airlines, which informs passengers to wait until they are off the plane to dress like they're at the beach.
The Hawaiian Airlines dress code states:
Clothing must cover the upper part of the torso, such as a tank or halter top.
Clothing must cover the lower part of the torso, such as shorts.
Passengers must wear footwear unless the guest cannot do so due to a disability or physical condition that prevents them from doing so.
Additionally, the dress code states that swimming attire is not allowed, so keep the board shorts in your checked baggage and wait until you get to the islands to don them.
Since airlines tend to provide little guidance on how to dress on their flights (except for passengers flying on an employee pass, which we'll talk more about below), you're pretty much on your own to decide what to wear on your flight. In general, we'd recommend following the Hawaiian Airlines dress code and, in addition, avoiding wearing clothing that may have offensive language on it.
For premium class tickets
But what about when you're flying business or first class?
Generally speaking, most airlines don't have a dress code for business or first-class travel.
Other outfit considerations for your next premium class flight
Consider the following when deciding whether or not to dress up on your next business or first-class flight.
Are you on a business trip paid for by your employer?
If you're on a business trip paid for by your employer, you may want to dress up more than you would if traveling for vacation. Part of the reason is you're representing the company you work for, and looking nice can reflect on your organization. In addition, your appearance may set a good impression on fellow passengers — which could, in turn, boost your company's image if you're asked why you're traveling.
Who are you traveling with?
Here are some examples of travel companions who might be worth dressing up for in business and first class.
Your boss or a fellow employee.
A significant other that you're trying to impress.
Expectant family members.
Fashionable friends that you don't want to disappoint.
So while it may be your style to wear sweatpants on super long-haul business or first-class flights, if you're traveling with a companion who shows up to the airport dressed to impress, you may want to wear something nicer.
Are you traveling for free with a ticket from an airline employee?
There is one scenario where airlines will often have a dress code for business or first-class passengers: When they fly for free on a ticket given to them by an airline employee. These tickets are often referred to as guest passes, and if you're flying on a guest pass, you should always check the rules of the airlines you're flying on.
For instance, Alaska Airlines has the following dress code for guest pass flyers (whether in economy or first class):
"The dress code on both Alaska and Horizon is casual, and the requirement is simply a neat and well-groomed appearance. Clothing that is soiled or tattered and bare feet are never acceptable. You are expected to use good judgment, but customer service agents will have the final authority to refuse travel for inappropriate attire or appearance."
Hawaiian Airlines has a different dress code for passengers flying on a guest pass in the main cabin, business or first class. While in the main cabin, guest pass passengers must not wear "excessively casual attire," in first and business class Hawaiian Airlines has the following rules:
Males (10 and older) should wear collared shirts, long pants and closed-toe shoes.
Women (10 and older) should wear business-appropriate blouses, skirts, slacks, dresses, and closed or open-toed dress shoes or sandals.
If you're flying on a guest pass, even if the airline you're flying doesn't have a stated dress code for business or first class, we'd recommend reaching out to the employee who gave you the pass to ask what you should wear on your flight.
The bottom line
Even if an airline doesn't have a dress code for business or first class, you should always consider the purpose of your trip, who you're traveling with, and whether you're flying for free on an employee guest pass before deciding what to wear.
Suppose none of those factors lead you to want to dress up for your business or first-class flight. In that case, we'd still recommend using general common sense and avoiding wearing clothing that exposes your torso or contains language that other passengers may deem offensive.
How to maximize your rewards
You want a travel credit card that prioritizes what's important to you. Here are our picks for the best travel credit cards of 2022 , including those best for:
Flexibility, point transfers and a large bonus: Chase Sapphire Preferred® Card
Bonus travel rewards and high-end perks: Chase Sapphire Reserve®
About the author: Josh Garber is a freelance attorney and travel writer. He has visited over 50 countries and tries to work from a different location each month. Read more
A Beginner's Guide to Traveling on Points and Miles
Best Travel Credit Cards
Baffled by Points and Miles? Let the 80/20 Rule Guide You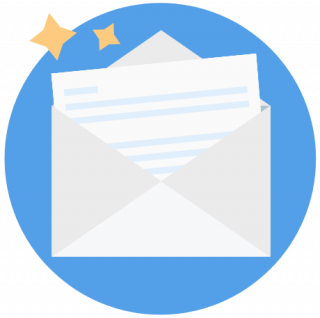 Disclaimer: NerdWallet strives to keep its information accurate and up to date. This information may be different than what you see when you visit a financial institution, service provider or specific product's site. All financial products, shopping products and services are presented without warranty. When evaluating offers, please review the financial institution's Terms and Conditions. Pre-qualified offers are not binding. If you find discrepancies with your credit score or information from your credit report, please contact TransUnion® directly.
Property, casualty, life and health insurance services offered through NerdWallet Insurance Services, Inc. (CA resident license no. OK92033): Licenses
NerdWallet Compare, Inc. NMLS ID# 1617539
California: California Finance Lender loans arranged pursuant to Department of Financial Protection and Innovation Finance Lenders License #60DBO-74812
Honestly, I probably spend more time working out what to wear to the airport than I spend working out what to pack, and Victoria Beckham? If you're reading this? It's YOUR FAULT. Yes, you, with your long legs and your immaculate airport outfits, strutting along in your in 5″ heels, and making the rest of us wonder why WE always end up looking like a pile of rags by the end of a long-haul flight. (With "the rest of us" being "me" in this scenario, obviously. )
(I'm not joking, by the way: I LITERALLY always look like a pile of rags by the end of a flight, and I know this because my mum told me so, during a particularly memorable layover at Heathrow, on the way back from the States one year. "Wow, you look like a pile of rags!" she said, catching sight of my pale and crumpled self lying with my head on Terry's lap. She tried to say she "didn't mean it in a bad way," but what other way IS there, I had to ask myself?)
Anyway, my point is that, despite all of my obsessing over travel clothes, I've long since given up any hope of looking like Victoria Beckham at the airport. Or at any other time, for that matter. I have, however, come up with something of a travel clothes formula over the years, and I present it to you now, because it's not like I can think about anything else right now, is it?
WHAT TO WEAR TO THE AIRPORT: OR 'HOW I CHOOSE MY TRAVEL CLOTHES'
01.
Keep it simple
Maybe I'm just unlucky, but most flights I take seem to take off at stupid o'clock in the morning, which means I've approximately ZERO chance of looking good for them. To try and make things easier on myself, I like to keep my travel clothes as simple as possible: and, I mean, I try to keep MOST of my clothes as simple as possible, but there's no way I'm putting together some kind of elaborate airport outfit at 3am, so I always choose something super-simple, and which will look good with eye bags and slept-on hair. Or just the super-simple bit, anyway.
02.
Layers. No, seriously: layers.
So, I'm not a big fan of layers. I hate feeling "bundled up" in my clothes, and having to add and remove ten million items to adjust my temperature, but travel clothes are the one exception to this, because you just can't really risk anything OTHER than layers when you fly, can you? I almost always find planes absolutely freezing (like, "borrowing everyone else's blanket and piling them all on top of me" freezing…), but every so often you'll get a flight that's hotter than the surface of the sun, so what're you gonna do? You're gonna wear layers, obviously, D'UH.
I like to wear a jacket of some kind, even if I'm travelling somewhere hot: underneath it I'll normally wear a sweater layered over a t-shirt/tank, and I'll often bring something like a hoodie (yes, really) or other warm piece of knitwear in my carry on. Because, yes, I get THAT cold. But sometimes I also get absolutely boiling, so go figure. Almost all of my airport outfits also involve trousers of some description: it's normally way too cold on the plane for me to want to have bare legs, and I find tights uncomfortable even at the best of times, so there's no way I'm wearing them on a cramped, 10-hour flight. Speaking of which…
03.
Comfort comes first
As much as I'm sometimes tempted to dress up for the airport, I've learned the hard way that by the end of that flight I'll be long past caring what I look like, so comfort has to come first – even if "comfort" means wearing leggings as pants. (OK, maybe not "as pants", exactly, but as long as your top is long enough to cover the crotch, I'm not judging…) My basic rule with travel clothes is that if they wouldn't be comfortable enough for me to lounge on the sofa in, or sit all day at my desk in, they probably won't be comfortable enough for a long-haul flight, either. Works for me.
04.
Travel clothes have to be crease-free
After comfort and warmth, the most important thing for me is that my travel clothes be made from fabrics that don't crease too easily. You're literally going to be sleeping in these clothes, after all (Well, YOU might be: I won't. Because who can sleep in a tin can that's hurtling through the air at 500mph? Not me…), and crumpled clothes are one of my biggest pet peeves, which is why I always try to choose airport outfits that won't crease. Because of this, I almost always end up in jeans: I know a lot of people find them too uncomfortable to fly in, but I've never found that to be the case – as long as they fulfil the criteria above, they're good. The jeans in these photos have a lot of stretch to them, so they're really easy to wear AND I know they'll look the same at the end of the flight as they did at the start, which is why I find it hard to go past them when I'm picking out travel clothes.
05.
Wear your heaviest item
I don't always do this, because as I said in my hand-luggage post, we normally have a pretty generous luggage allowance to play with, but one of the reasons I'll often wear jeans and a jacket on the plane is that I like to have those items with me when I travel, just in case we get bad weather, or end up doing something that requires something other than the many skirts and dresses I'll have packed. They tend to be amongst the heavier/bulkier items I take with me, though, so I wear them on the plane, and free up some space in my suitcase.
06.
Flats. Always flats.
This will come as absolutely no surprise to anyone, but I've totally been That Girl wearing her highest heels to the airport – partly because of the whole, "but they're the heaviest item!" thing above, but also because, well, Victoria Beckham. (Seriously, when I was younger, my parents used to make me walk a few steps behind them, so they could pretend they weren't with me…) I don't do that now, though. And I wish I could say "with age comes wisdom" here, but in my case it's more "with age comes laziness". Airports quite often involve a lot of walking (and sometimes flat-out running), and while I will defend anyone who particularly wants to walk miles in heels (Yes, some people can walk perfectly easily in heels…), I'm not going to pretend flats aren't a better choice if you're going to be running around an airport or trying to force your poor, swollen feet into narrow stilettos at the end of a ten hour flight.
Also: I may have been That Girl in heels, but I'm pleased to say I've never been That Girl holding up the entire security line while she unbuckles her elaborate, strappy sandals, then puts them back on again: slip-on shoes forever!
And now, having written an entire post about what to wear on the plane, I have to admit I have absolutely no idea what I'm ACTUALLY going to wear on the plane. I should probably start to think about it. While I'm doing that, you can tell me your travel clothes tips…
By Christy Woodrow , Last Modified: July 22, 2021
Packing light for carry-on only is an incredibly liberating habit to get into. Doing so will not only allow you to avoid those nasty checked-baggage fees, it will also save you precious minutes at the baggage carousel and give you peace of mind knowing where your belongings are at all times.
While the decision to ditch the checked bag has many benefits, it also requires sacrifice and a fair bit of planning.
Packing for carry-on only begins with choosing the right bag. First, check your airline's website for size restrictions, and then choose a bag that complies. We have used this one by Nicole Miller and, given its two separate sides, found it great for organizing. Plus, the spinner wheels are a must-have when trying to maneuver airports and train stations!
Cut down on space and weight by bringing articles of clothing that can be used for more than one purpose. For example, bring a colorful pashmina that can act as a sarong, scarf, light blanket, cover-up, or privacy curtain.
Another versatility tip is to color coordinate your clothing. Keeping every item of clothing in your bag in the same general hue will give you more outfit choices than packing clothing from every color of the rainbow. I tend to bring signature pieces — such as jeans and shirts — in black or grey and dress up my outfits with colorful scarves and accessories like this turquoise bracelet.
Sorting your belongings into packing cubes is truly the best way to organize your bag. With packing cubes, if you're in transit and are in need of something at the bottom of your luggage, you don't need to take every item out and turn your packing job into chaos in the process! We've been using them for smaller items on our travels for years!
Space is everything when packing for carry-on only, even the space in your footwear! Make sure to fill every last nook and cranny of your larger shoes or boots with clothes.
Likewise if you're a hat wearer, filling the crown of your hats with clothes not only saves space, it'll help your hats maintain their shape!
Rather than folding them, rolling your clothes will optimize the space in your bag and help keep them wrinkle-free. Additionally, as with packing cubes, the rolling method will make things easy to find without having to unpack your entire bag!
If you're going to be away from home for more days than you have outfits, plan on doing a load of laundry at your destination. Check and see if your accommodation has washers or a pick up and delivery laundry service, or simply map the nearest laundromat!
We've all played the 'what if' game when packing. "What if it rains the whole time?" "What if I end up needing five different pairs of shoes for five unidentified, yet, specific activities?"
While such concerns can be tended to with a larger checked bag when packing light for carry-on, it's best to remove the what-ifs and focus on the items you know you'll actually need.
There's no rule that says you have to take everything you'll need with you! If you know you'll be able to purchase items such as deodorant, toothpaste, or in the case of rain, a travel umbrella at your destination, then do so!
This is an especially good tip if your packing routine includes liquids. Given airline restrictions on the amount of liquids allowed in the cabin, it can definitely pay to bring only the bare necessities on the flight, and then pick up products such as shampoo and conditioner, body wash, and contact solution at your destination.
As many of us start traveling again this year, I've been getting questions about what to wear on a flight or car ride. Here are three travel outfits that are great for long trips.
Need some ideas for travel outfits?
Earlier this month we went to Hawaii for a family trip, and our direct plane flight from Dallas to Honolulu was almost eight hours! Whew – that's a long time on a plane, and called for good travel outfits.
If you have a long flight or road trip coming up, here are some good travel outfit ideas that you can copy, or use as inspiration.
Make it work for YOU!
Remember, one part of the outfit formulas I'm sharing might not work for you — that's ok! Just adjust as needed to make it right for you. You hate sneakers? Swap for something different. You'd never wear a backpack? Try a different bag.
Check out these three cute travel outfits for long plane flights or drives!

Travel outfit formula #1: leggings and layers
Leggings are always a good idea. These ones are thick and sturdy, don't stretch out, and are great if you need some compression on your legs.
Wear light layers that you can shed if it gets warm. And a pair of fun sneakers always completes a good travel outfit.

Travel outfit formula #2: Jumpsuit and a cardigan

This jumpsuit has been a favorite from the moment it arrived. Some people have said a jumpsuit wouldn't work for them on travel days because it requires undressing to go to the bathroom. If you're one of those people who can't be bothered, no problem! Just try one of the other outfit formulas.
But I wore this on the flight to Hawaii a few weeks ago and it was fantastic. Super comfy and I felt cute. I brought a cardigan with me cause it's short sleeved and I always get cold.
And of course, if you're traveling in sandals, bring a pair of socks if your feet always get cold, like mine!

Travel outfit formula #3: Matching set
These matching sets are so popular right now and I love them. I wore this exact tie dye one on the red-eye flight home from Hawaii, and it felt like I was in pajamas but I still felt cute.
The denim jacket is optional, of course, but it's a good addition if you are heading somewhere right after you flight and want to feel a little more put together.
You could wear this with sandals or sneakers, but either way, don't forget the cozy socks!