How to Find Someone's Relatives
How to Become a Wedding Officiant in New Mexico
How to Become a Legal Wedding Officiant in New Jersey
How to Find a Grave Site on "Find A Grave"
Can You Have a Wedding Without Obtaining a Marriage License?
If you've been unlucky in love, you have the option of obtaining an arranged marriage. This article will provide you with the steps you should take to find your own predetermined spouse.
Finding "The One"
Keep in mind that while arranged marriages are common in places like the Middle East and in India, you don't have to be from either of these backgrounds to obtain an arranged marriage. Indeed, arranged marriages don't have to have anything to do with parents or other family members. A third party, such as a matchmaker, is usually all that's needed
In order to find a matchmaker for your situation, you will first need to do an Internet search. It is important to discern between dating matchmakers and marriage matchmakers. For these purposes, focus on searching matrimonial sites.
Believe it or not, there are actually quite a few matrimonial sites available. The site that you choose to join should be mainly based on your geographic location. However, if you are willing to relocate that is not necessary.
Before you join any matrimonial site, try to determine its reputation. One of the ways to research this is to do a basic Internet search on the website of your choice and include the word "scam."
When you've found a site that you think would provide you with a good arranged marriage, pay the membership fees and create a truthful profile.
Things to keep in mind when searching for a possible match should include: age, location, and religious preferences. In places like India, there are additional factors, such as familial reputation, and the caste that a person belongs to.
Above all, have patience. You might be eager to get married, but you should make sure your living habits meet both of your needs and expectations. Eventually, what began as an arranged marriage could actually become true love!
If an arranged marriage is in your future and you're getting ready to meet, "the one" you're probably wondering what to talk about besides how hot it is outside. Don't fear — here are 42 questions you can pose to your spouse-to-be.
42 Questions To Ask Before An Arranged Marriage to Decide if He/She is the "One".
1) Do you want to get married or are you secretly being forced into it?
2) What do you think about arranged marriage?
3) How has the process been for you so far?
4) Do you think you're ready for marriage?
5) How would you like your partner to be like?
6) How would you like your marriage to be like?
7) Do you consider yourself a traditional person?
8) What qualities do you value about yourself most?
9) Do you want to have kids (and how many)?
10) What are your career goals?
11) What are your educational goals?
12) Do you want to continue working after marriage?
13) How is your relationship with your parents?
14) Do you have siblings? How is your relationship with them?
15) What would you do if today was the last day on earth?
16) Describe your perfect day.
17) Are you an introvert or extrovert?
18) What are your thoughts on religion and faith?
19) What qualities do you value most in other people?
20) How do you handle conflict or fights when they come up?
21) What do you think about separation or divorce?
22) What is the most memorable experience you've had in your life?
23) Who do you miss most in your life?
24) What was the greatest struggles you've faced and how did you overcome it?
25) What was the most painful event you've had to deal with?
26) How do you deal with setbacks and disappointments?
27) Who inspires you?
28) Where do you want to travel to?
29) Are you vegetarian, eggetarian, fishetarian or meat eater?
30) What are your favorite foods?
31) How do you see us dividing household responsibilities?
32) What do you do for fun?
33) What do you consider a good date night?
34) Where can you see yourself living for the long-term?
35) What do you think is the meaning of life?
36) What are your life's dreams?
37) What led you to choose the career path you've chosen?
38) What are your hobbies?
39) Do you like to read? If so, what are a few of your favorite books?
40) What kind of music do you like?
41) Are you a dog or cat person? What pet would you like to have?
42) Would you want your kids to have an arranged marriage as well?
Still curious if an arranged marriage is right for you? Pick up Arranged Marriage: Run to the Altar or Run for your Life on Amazon (affiliate link) today.
# Quran 380 Articles
# Spirituality 380 Articles
# Discovering Islam 380 Articles
# Shariah 380 Articles
# Videos 380 Articles
# Family & Life 380 Articles
# Fatwa & Counseling 380 Articles
# Muslim News 380 Articles
# Youth Q & A 380 Articles
# Podcasts 380 Articles
Marriage is a serious contract that every Muslim girl should take very seriously. Getting to know your potential spouse is very important in the first stage. The best way to know each other is to ask questions.
Here is a long list of essential questions to ask a potential husband: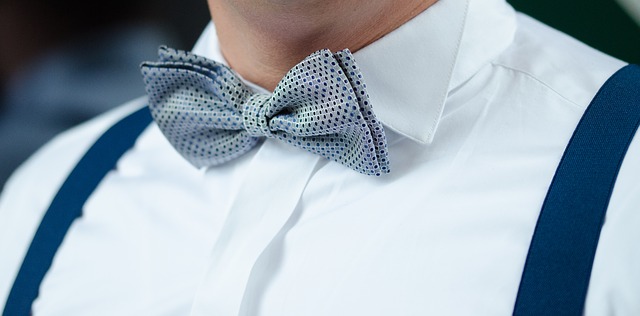 5 Qualities to Look for in Your Future Husband
Let's Get Started!
What is your age?
What is your country of residence?
What is your country of birth?
How would you describe yourself?
What are you looking for in a wife?
What do you do for a living?
What is the most thing you value in your life?
Have you been married before?
Do you have physical or mental health illness?
What is your concept of marriage?
What are your expectations of marriage?
What are your goals in life?
Why have you chosen me as a potential spouse?
What is the role of religion in your life?
What is your understanding of an Islamic marriage?
Are you an active person in the Muslim community?
Do you engage in any volunteering activities?
In your understanding, what is the role of a husband and what is the role of a wife?
Do you want to practice polygamy?
How is your relationship with your family?
Do you plan to have someone from your family live with you after marriage?
4 Qualities to Look for in Your Future Wife
Do you have friends from the opposite sex?
What is the level of your friendship?
How do you spend money?
How do you save money?
What do you do in your free time?
How do you make your decisions?
How do you express anger?
How do you think marital disputes should be resolved?
Define mental, verbal and emotional abuse.
Are you willing to seek marital counseling if you felt the need?
Do you support the idea of a working wife?
Do you expect your wife to share financial responsibility with you?
Before venturing down the aisle, you may have a list of questions to ask when dating your partner. But are they posed to get to the core of who that person is? Setting yourself up for relationship wellness means carving valuable habits into your partnership, such as communicating and active listening. As a couples therapist, I've seen the importance of knowing your partner deeply and understanding how to emotionally support each other.
That's why the following list of primary questions to ask when dating and before marriage will be of value before the wedding day–and long after. From intimate inquiries to thought-provoking and deep questions to ask your partner, revisit this list often to maintain your relationship health.
What are your hopes and dreams?
Our hopes and dreams define us. They become our identity. We purposely create a life that will support our dreams in order to grow into the person we hope to be someday. Intimately knowing your partner's long-term goals should always be top of mind.
But knowing their hopes isn't enough. As their life partner, it's important you support them to reach their goals. In fact, you must be an active participant in making their dreams come true. The bond that is created, as you both go on a journey to support each other's deepest desires, is essential in a strong marriage.
How does your family of origin trigger you?
No matter how stable and "together" we think we are, our families can instantly cause us to emotionally fall apart or regress into teenage angst. That's simply how it goes. If you know how your partner reacts to their family, you won't be thrown off when they're upset by their parents or siblings. Instead, you'll know how to support them through a tough time.
And more importantly, if you do something to remind them of their family dynamic that causes them to emotionally spiral, you'll be able to take a step back and do your best to not take it personally. Our old family patterns inevitably resurface in our romantic relationships. It's smart to be prepared to handle it.
What are your core values, and how do they affect your life choices?
Core values, such as adventure, creativity and healthy lifestyles, define the way we prioritize our lives. There's a never-ending list of values we can choose from. As we progress through life and different stages of development, our values slowly change.
It's important you and your partner have some overlapping values so that you can both be on the same page when making life choices. A source of tension may be how you recharge. If you value alone time while your partner values social gatherings, there could be some conflict that drives you apart. Talk about before you marry.
What is the best way to support you when you're feeling down?
Your partner is going to feel sad, stressed, overwhelmed and depressed every now and then. It's important you know how to support them through tough times and heavy feelings. Why, one might ask? As their spouse, you'll likely be their primary emotional support system.
Providing the support your partner needs, whether it's holding emotional space, problem-solving together, or distracting them with a refreshing activity, allows you to connect in a vulnerable way. This, in turn, will strengthen the relationship and create the safety and security it needs to last a long time.
What are your relationship dealbreakers?
If you're considering marriage, you've most likely made it far into the relationship without triggering any dealbreakers. Congrats. To err on the side of caution, it's encouraged to sit down with your sweetie and discuss their non-negotiables, meaning that could end the relationship. It varies per person, but examples of non-negotiables could be infidelity, lying, gambling and more.
Bear in mind that new dealbreakers can be added to the list at any time. It's important to keep the conversation going about your ultimate turn-offs and to handle them if they threaten your relationship.
What can instantly put you in a better mood?
Knowing what excites your partner, makes them laugh, or quickly puts a smile on their face means you can default to at least something to perk up their mood. If your partner is grumpy, this is a great resource to lift their spirits. In fact, it's a cheat code that every partner should have in their back pocket. While it might not work 100% of the time, it's a handy tool, especially when you're figuring out how to make things feel more playful.
What is your love language (to receive)?
Chances are you're madly in love with your partner and you want them to feel all the love you have in store for years to come. The best way to make sure they're receiving all your love is to express it in a way that best resonates with them.
It's a simple practice that therapists now recommend. Ask your partner about their love language–specifically, how they'd like to receive your love. It can be through quality time, physical touch, receiving gifts, words of affirmation, or acts of service. Or maybe it's all of the above. (Most have one or two favorites for how they receive and give love.)
If you're new to the world of love languages or generally wondering what questions to ask your partner, start communicating today. That way, you will both feel loved and heard.
No one wants to marry the wrong person, yet somehow so many people do.
At some point during your dating and engaged life, you need to ask each other some tough questions. The way your partner answers and responds will be very telling and eye-opening. Be sure to ask these questions, even if it's uncomfortable because you need to be prepared. Answers like "I don't know" or "I haven't really thought about it" are the questions to go back to sooner than later and get real answers.
How did your parents show their love to you growing up?
Do you have trust issues and insecurities?
How will we make decisions together?
If we get stuck in our marriage, are you willing to seek outside help with a counselor?
How much alone time do you need?
What are your thoughts about having debt?
How do we handle conflict and how could we be better about it?
What are the boundaries we want to put in place when it comes to dealing with the opposite sex?
What are your expectations about how we will spend our free time?
Do you feel like we have enough heart to heart conversations that connect us emotionally?
How do you handle your anger?
Do you expect or want me to change in certain areas?
What amount of available money do you need to have to feel comfortable?
Are we both good at apologizing?
Are we both quick to forgive?
What role will your family play in our life together?
Do we truly listen to each other and fairly consider one another's ideas and complaints?
How will we make sure we have quality time together no matter how busy we get?
What are some of your financial goals?
What does faith and spirituality mean to you?
How important is it to you to keep up physical appearances?
Are there some things that you and I are not prepared to give up in the marriage?
Do you feel like you can be assertive with me? Why or why not?
How do we balance holidays and special occasions with both families and also make sure to have special time for us?
Have you ever cheated on someone or been cheated on?
How important do you think self-care is?
When conflict arises, do you tend to want to fight or avoid it?
Can we comfortably and openly discuss our sexual needs, preferences, and fears?
Do you want kids? If so, how many and how do you intend to shape our children's values?
Bonus Tip
If your partner's answer made you feel triggered, uncomfortable, or unsettled, don't ignore it. Lean in and first process why the answer they gave made you feel that way. Then bring it back up at a later time and ask more questions to bring clarity.
Written by Meygan Caston
Meygan Caston is the co-founder of Marriage365 and lives in sunny Southern California with her husband Casey, their two children, and dog Hobie. She loves her family, the beach, writing, spa days, and helping couples connect in their marriage. Her lifelong dream is to live with the Amish for a month, walk the Camino, and have lunch with Brené Brown.
If you've recently been thinking about how to find a sweetheart online, there are several things you should know. There are several various ways to strategy women, nevertheless the goal ought to be to establish a confident, friendly romance. Be positive, demonstrate to her that you love her, and make her feel good about herself. Present https://best-sexy-brides.com/cuban-brides/ her that you want to pay time with her and are not frightened expressing your views. Be sure to share the best areas of yourself to her.
A good way to locate a ex-girlfriend online should be to join a dating web-site. These sites are filled with people searching for a relationship. Frequently , the people you meet will be women who need to meet guys and vice versa. You'll have to plough through all the people to get the right meet. But this can be a much simpler way than meeting many strangers by bars or perhaps clubs. Additionally, you'll be able to look at her profile and send her a communication to learn more about her.
You'll have to develop a trusting marriage with the woman you're chatting with online. Females looking for a relationship are drawn to men who all show sincerity and respect. Should you be sincere, you can get her attention and establish trust. It's very extremely important to be positive and kind when you meet a female on a online dating web-site. Try placing your order coffee on her behalf and surfing around the reverse to see who all else looks good presently there.
3.9K shares
WhatsApp
Share
Tweet
Facebook Messenger
Arranged Marriage.
Arrange marriages require an extra effort for the need love to grow between the two. Arranged marriage somehow denies them the comfort and freedom of falling in love with ease as compared to those who marry the one they love.
This Quora thread , asked couples about the first time they got intimate after they tied the knot and some people answered with such sweet honesty that you should read about what they have written.
1. She was lucky enough to find the man every girl is looking for
My husband was the first & the only match my parents looked into for me. Our families met & approved. Then we went on a couple of dates & hit it off.
We got engaged, & married after a month.
Since everything happened so fast after our engagement due to a one-month wedding prep time, our relationship didn't grow during that time.
After the wedding ceremony, we were driven to a hotel. I still remember it. This is how are 'first night' went. We lay on the bed, half a foot apart but holding hands, & talked about all the things that happened at the wedding. Somewhere while talking, we fell asleep.
We had a couple of rituals, & took off for our honeymoon the next day.
It was an 8-hour flight. We talked, watched a movie, & he taught me how to play his PSP.
It was late, so we unpacked & had a light dinner at the hotel. Yeah, I know. It was time for sex. I was literally shivering as I walked back to the room. I know he was my husband, but we hadn't even kissed yet. I was in no shape or form ready to get intimate with him. I thought I should pretend to fall asleep, but for how many days could I do that? I didn't want to disappoint him the first night of our honeymoon by being the 'I have a headache' wife. He had been so nice to me. But then, I didn't owe him sex just because he was being nice. But, his sister-in-law had especially accompanied me for lingerie shopping, & gotten me the 'first night' dress. [So creepy!] I know it makes no sense, but I was feeling like a slut as I was about to have sex with a guy I barely knew. I didn't feel like his wife yet! But what option did I have?
The pressure was so much that I, a 24-year-old grown ass woman, burst into tears, all the while chanting "Thank you", "I'm so sorry", "I can do it if you want", "I can't do it". He hugged me & held me tight to calm me down. What he told me next honestly laid the foundation of our relationship.
"You're my wife & we didn't get married for you to please me. I didn't get a chance to meet you as a regular girl, and I regret that. I didn't get a chance to be your friend, then fall for you & pursue you, & take you out on a first date. We didn't get a chance to build a relationship. We jumped directly to the last step of getting married, but I still want us to have a healthy relationship. I still want to go through all those steps. You are my wife, & I don't want to strip you of your self-respect with your clothes. I don't want you to just lay on your back as I claim my husband rights. You will someday be the mother of my children, & I want to keep you on that pedestal always. We will someday make love, but you don't owe it to me. Let it come naturally, & we'll enjoy every step of falling in love as it comes."
If I think back, that was the moment I started falling in love with him. I had never expected a real man to have this sort of a thought process.
2. Pre-marital sex made their marriage better
Marriage was soon fixed. There are rules prohibiting to be husband and wife to meet before the wedding. But neither of us, adhered to them. We went on a couple of dates. I met her friends, she met mine.
One day, I was at her flat (she used to live along with her roommate in a 2BHK flat). Her roommate was also there. We were happily chatting away our time. Her friend suddenly said that she needed to go out and get some groceries. She went away.
Now, both of us were all alone, in her flat and there was pin-drop silence. Both of us had been on a couple of dates before but we were never in such a situation before. To break the ice, she started talking about something. After a few minutes, there was again complete silence. She came close to me and kissed me on the cheek. I was awestruck. I was unable to fathom what just happened. She then told me to kiss her back. I was reluctant at first, but then I thought that she can consider breaking off the marriage because of this incident. I kissed her back on the cheek. They were simply small pecks, as in what you give to a child.
After that, she started hugging me and not like a normal hug, but those really tight hugs which you give to your partner.
She started undoing my shirt buttons and pulled away my pants. I was shit scared. I had watched porn before, but I was now clueless. She was leading the entire thing. We did it at that time. It was the first time for both of us and it felt really good.
After that day, we did it like rabbits. Sometimes at her place, sometimes at mine and sometimes we booked a room. We were both happy. We got married and on the night of our marriage, we were both comfortable with each other. Having had sex before, neither of us were in a hurry. Moreover, we were so tired that we just slept.
We now have two beautiful daughters. 😀
3. They almost did…but they didn't 🙂
And the wedding day, as tiring as it gets, ended and we finally reached our hotel at 2 am. I was lucky to have spent a good amount of time with her and we both felt we were a comfortable couple till this night. By the time my friends left, it was 4 am and I was just too tired but how can you just sleep on your first night? So there I was, just taken a shower and ready to get into action. Not even for a second, I thought or asked her if she was ready. Seeing my excitement, she didn't say anything. She freshened up and came out in her first night dress. I still go weak when I think of that sight. She was lying besides me and that is when the reality stuck. You don't do sex just for the heck of it. It has to be enjoyed and felt and we both knew it wasn't going to be the case.
I shocked myself when I told her let's do it when we both are ready and just hugged her. She was quiet most of the time till this happened and as soon as I said this, I could see her feel so relaxed and happy. I knew she wasn't ready at all but was thinking of doing it for me.
We did it after 4 months, if I would tell someone, he/she would make a joke out of it and hence the anonymous post. But if you ask me, I would say it was the best decision we made. We gave each other enough time, comfort and love and then this just happened without any planning.
4. The first night it was!
I met her couple of times as I lived in a different city at that point and each time we met we had fun but didn't end up going all the way due to space & privacy constraints. We finally got married and went all the way in a 5 Star Hotel on the very night of the marriage.
So that my friend is the story of my arranged marriage that happened almost 8 years back.
Marriage and Career are the two landmarks in a person's life which start impacting their life once the childhood is over till the person breaths last. These two subjects are so vast that covering even all aspects of one of them in a single narration is impossible so in this article my focus is for the two pertinent questions: when will I get married? And Why I am not getting married. Can anyone tell me when will I get married per date of birth.
The question: when I will get married- depends on two main factors. Right time to marry & person's aspirations regarding future life partner. Gone are the days of "Bal Vivah" Child marriage where parents out of social bounding or old relationships will commit marriage of their child at a very early age. Children also used to honour such decisions of their parents. But today the scenario is entirely different. A person reaching the marriageable age starts knitting own ambitions for marriage like: when to marry, whom to marry with final question: when will I get married? Reading your horoscope, you can know all as to when will you/I get married by knowing at what age and with whom will you marry. I will try to explain all this step wise.
When will I get married – Choose right age/time to marry
This is first question. Some give different age as benchmark & right time to marry for different Zodiac signs. But persons in one Zodiac sign can have different life style in terms of career and different economic status. No doubt in India an age after 21 years for girl & 24 years for the boy is taken as the right age to marry. This probably was true in earlier times as long as children were not career oriented. Today specially females are also as career oriented as the males. Also the society has changed from a male dominating society to an equal status to female. Rural areas are still an exception to this.
Now see I am going to reveal something very different here in replying to when will I get married i.e time to marry with a co-relation to your career. All know that a horoscope has all indications for marriage and career but do you know more career-oriented people may not be good in their married life. People who understand a bit of astrology know that the 10th house is the primary house for career. 7th house is the secondary house for career but then it is also the main house for marriage and married-life. Both the 10th and 7th houses are the Kendra Houses. 7th house is just 4 houses away from the 10th house and any bad signification in any of these houses can bring disharmony to the main trait of the other house. To explain further: a person more career oriented (the 10th house) can spoil the married life (the 7th house).
So, the people who focus more on career should either marry at a little later of age or should marry a person who is equally career oriented. In both these cases, the right age to marry could be more towards late thirties/early forties. Therefore , there can not be a defined benchmark on the right time/age to marry nor we can have a defined guidelines of right age/time to marry as per Zodiac signs. So decide cautiously on the right age/time to marry before putting more thrust on when will I get married per my date of birth?
When will I get married – depends if you want love or arranged marriage ?
When will I/you get married depends on your basic intent also: whether you want love or arranged married? In making such a decision the Lagna (ascendant), Lagnesh Jataka which reflect the character and nature of a person must have good relationship between the 5th house & 7th house. Why because the 5th house indicates feelings, love relationship & thoughts and the 7th house is the main house for marriage. When there is a good relationship between these things, person decides to marry in love. For them the age factor as explained above may get diluted to some extent as in love , they tend to forgo many of the main criterions of astrological guidance. Though my recommendation to them also is to check the relationship of the 7th and 10th houses in their horoscopes.
When will I get married – depends how to find perfect life partner
Once you know the best time for you to marry, next step in when will I get married by date of birth is to find the best compatible life partner for you. If the benchmarks for selecting the right life partner have changed, so have the avenues to find the best life partner changed. Today there are matrimonial sites, social connections, friends' circles & many other avenues to find the best life partner. One should set a list of priorities for the life partner & then select the best partner. Let me tell you in astrology, there are sufficient tools to find all about your future life partner. I proper guidance/hints from a marriage astrologer can give you enough hints about your prospective life partner. With this guidance your quest to know when will I get married by birth date gets a breather as your search narrows down. Your selection becomes more refined & to the point.
When will I get married or will never get married?
Sometimes delay in getting married makes a person think that I will never get married. Many may say there is "no marriage Yoga" in your horoscope. But this is not true barring exceptions. Once you know the right time/age to marry, you want Love or arranged marriage & who will be your best life partner, the answer to when will I get married by date of birth is totally replied as above.
Avoid haste in deciding when will I get married
There may be severity in the chart for marriage purposes, but there is a definite hope f or a positive result. In birth a chart , ther e may be few classic combinations or Yogas which can prevent marriage, but despite this, certain methods can help even a chronic bachelor to get married. Breaking or discontinuation of talks at the last stage or withdrawal of interest for no reason happens when the first Karaka (doer) of marriage, i.e. Venus, is poorly disposed of in a horoscope. Meanwhile, not being able to initiate the dialogues, not finding anyone fit for wedding, and repulsiveness from even the thought of marriage happens when the second Karaka (doer) of marriage, i.e. Jupiter is compressed in a horoscope.
We can correct these ills. The manager of union, which in astrological terms is the lord of the seventh house, is negatively influenced by other planets which seem nice and helping. For example, the mother (moon) of the native because of her over-cautiousness unknowingly displays a character or ideology which is not taken well by the other party. The father (Sun) of the native is sometimes unknowingly the cause. The relatives (Saturn) sometimes play a spoilsport; sometimes the bar set by the native is too high to achieve. A non-supportive Mercury will force the native to aspire for more and lose in the process. When Rahu or Ketu join hands to deny the marriage, they spread negative tales about the native, making it harder for the native to marry. You can read more about factors that lead to ' delay in marriage '.
Sometimes, it is the pressure of work, Mars, that does not let the native get married. All these planets can amount to a VIVAH-VIGHAN Yoga which can be duly addressed by the transiting planets over the natal charts. Saturn in Sagittarius and Jupiter in Libra, a planetary transit happening at a particular time, can ensure that many marry after those transits are over.
So stop worrying When will I get married, follow the above steps in which you know the right time/age to marry and whom to marry, you get a concrete answer as to when will you get married per your date of birth. Here the last take it: please do not marry without proper matching of horoscope & checking the relationship compatibility factors.
Consider these before you walk down the aisle and you'll reduce your chances of getting divorced.
What should people know and do before getting married to lessen the chances of divorce? originally appeared on Quora – the knowledge sharing network where compelling questions are answered by people with unique insights.
Be good friends. Don't marry a stranger and hope you'll become compatible over time. Start with a solid foundation of love, shared values, common interests, and trust.
Don't expect your partner to change. People do change, but not in predictable ways. So if your partner has a drug problem, assume he'll always have one. Suppose you're marrying someone with a drug problem, not someone who will, with time, stop taking drugs, and ask if you can live with that. If she doesn't want children, assume she'll always not want children. If he has a temper, assume he'll always have a temper.
Communicate consistently and communicate about everything. If you have a big secret in your life that you're not comfortable sharing with your partner (a fetish, a crime you committed, a friend you betrayed), this will likely cause problems down the road. Get it out into the open, now, and lay down a foundation of honesty. Fart in front of your husband. Tell your wife about your latest poo.
Sometimes people say, "I woke up one day and my husband was a stranger." But he didn't become one overnight, even if it seems that way. People change gradually. It only feels like they change quite suddenly when they don't continually talk. If your wife is slowly becoming depressed or dissatisfied, it shouldn't take you by surprise. You should know about all the stages, through constant talk. There should be many, many opportunities for intervention.
Make sure you can honestly discuss sex, money, children, in-laws, careers, politics, and religion. These are the contentious subjects that can drive uncommunicative couples apart.
Value partnership. If this isn't a high value for both of you, you're in trouble. If you have lots of "deal breakers" or if, whenever there's a problem, you think, "Should I stay or should I go?" that's a red flag. Your marriage will have a better chance of success if you're both committed to fixing problems and if you both think of all problems as shared problems.
Work on projects together. Collaboration is one of the primary forms of human communication. It's a kind of social glue. Try to find hobbies you both like doing together
Play together. I don't mean Chess, Monopoly, or baseball. I mean have tickle fights, or chase each other around the home; or roll around in the mud, together. Playing around is another social glue. You need to lose all dignity around each other habitually.
Marry someone who has intimacy needs that match yours. Marriages can work between joined-at-the-hip couples, and they can also work between highly independent couples. But it's hard to sustain a marriage between a clingy person and a standoffish one.
Have sex multiple time before you get married. Make sure you're sexually compatible.
Live together for at least a year before you get married. Make sure you're compatible roommates.
This question originally appeared on Quora – the knowledge sharing network where compelling questions are answered by people with unique insights. You can follow Quora on Twitter, Facebook, and Google+. More questions:
Question
I have been looking for a relationship leading to marriage for quite a few years now. I have a great job that God's blessed me with, no debt, and am in a strong position to provide material needs to a spouse. I've been checking off the various boxes over the years to become a better mate, yet I cannot seem to find any girls of marriage potential.
I have not been able to find any Christian girls who are virgins. If I successfully get a date, as it moves along I am constantly disappointed to find out they have had sex with numerous men before. Each makes the typical statement that they were mistakes and they've asked God for forgiveness and moved on. Unfortunately, as a potential husband, there is no option for me to "move on" beyond the infidelity.
It's extremely disheartening to not even be able to find a virgin Christian girl, much less one that I could marry. Any thoughts or suggestions? I'm tired of the "you're young, don't worry about it, you'll find someone" type lines. Yes, I am young, but I want to find the wife of my youth. And each year I am forced to wait, the odds of finding a woman who can wear white at her wedding drop more and more.
My female friends keep telling me, "It's not that big of a deal, and no girls over 20 are virgins. The fact they've had sex doesn't change much." But not only do I not believe them, there's lots of scientific as well as biblical evidence for it being a big deal! And that's on top of the human feelings of betrayal, shame and dishonor of knowing your girl didn't love you enough to not sleep with other men, as well as the mental images you'll have for a lifetime of her being sexually active with her lovers. Thank you in advance for your thoughts.
Answer
Thanks for your question. There's a lot bound up in it, so let me see if I can offer some thoughts on a few different fronts.
To begin with — especially in light of what I am about to write below — I want to affirm you in your belief that premarital sex is everywhere and always a sin, and that it is a sin not only against God, but against one's eventual spouse. I deeply wish that more single people — especially those who profess to be Christian — lived out that conviction. God's Word tells us that sexual sin is very serious, that we are to avoid "sexual immorality" (sometimes translated as "fornication") and that we should all be virgins when we marry. See, among other passages, Matthew 15:19; Mark 7:21; 1 Corinthians 6, 13-20; 1 Timothy 5:2; Galatians 5:19-21; Song of Solomon 2:7; Hebrews 13:4.
Also, just so I make sure I've said it, this biblical standard applies equally to men and women. I know that idea may go without saying for most people who will read this, but there are a number of cultures within the readership of Boundless in which cultural sexual standards are different for men than for women. The biblical standard applies to all and does not change with cultural preferences.
In this day and age, it's also worth mentioning that premarital sexual activity other than intercourse, as well as the use of pornography, constitute the same type of violation of the Bible's sexual ethic and betrayal of one's future spouse that premarital intercourse does. In fact, in some cases, I have seen addiction to pornography cause as much or more harm to later marital relationships than a single sexual encounter directly involving another person.
In other words (assuming you yourself are a virgin and not regularly engaged in other forms of sexual immorality), you are right to be frustrated at the sexual immorality you see, and it's quite understandable for you to feel hurt at the notion of marrying a woman who has sinned against you by having sex before her marriage to you.
Now, even with all that clearly said, I would ask you to consider two points. First, neither I nor the biblical scholars I respect and trust read Scripture to teach that you have "no option" to move past a woman's sin or that any woman who has had sex can never be of "marriage potential." Without getting into the weeds of what can be some pretty technical Old Testament arguments about punishments for fornication and what actions "create" a marriage as an Old Testament legal matter, most orthodox biblical scholars believe that while premarital sex is clearly a sin, commission of that sin does not automatically disqualify a person from later marriage under the new covenant of grace in Christ.
Second, if I'm reading between the lines of your question correctly (and I fully admit I may not be), it seems you are less interested in technical Old Testament law than in your feelings that a potential wife who has had sex before (1) has sinned against you as her (potential) husband; (2) raises potentially difficult marital issues for you involving feelings of betrayal, trust, and sexual adequacy and security; and (3) is not worthy to marry you. If these ideas reflect your thoughts, I think Scripture teaches you are right on the first two but wrong on the third.
For the good of your own soul and that of your future wife, I would encourage you to spend some time thinking about grace and forgiveness as you move forward in finding a wife. Every one of us who are now in Christ was once — quite deservedly — an object of God's wrath (Ephesians 2:3). We may have committed different sins, but none of us was righteous (Romans 3:23). Once we repent of our sins and are in Christ, however, each of us is a new creation. The old has passed away and the new has come (2 Corinthians 5:17). And given our perfect Lord's forgiveness of us, we are on very dangerous ground scripturally when we assume a posture of refusing to forgive and holding others' sins against them (see Matthew 18:23-35; Luke 11:4). The sin of premarital sex can be a tough one to get past, but it is not so egregious that it sets aside the biblical truths that apply to all of us as people who have been graciously pardoned of capital offenses against God.
Even if you are as pure as fresh snow in your singleness, and no matter how many of the "various boxes . . . to become a better mate" you check off, two things remain true: (1) you will never be asked to forgive your wife of more than you have already been forgiven in Christ, and (2) if you have not already, you will repeatedly sin against your wife and will need grace and forgiveness from her.
I cannot say that you must make peace with marrying a woman who has had sex before. Despite what your friends are telling you, there are many godly women who are still virgins. Also, sin has consequences, and it sometimes necessarily changes (or precludes) relationships. Just make sure that you are not sinning in your own thinking, or holding others to a standard you yourself could not bear.
I will pray for you to have wisdom and grace as you look for a wife to serve (Ephesians 5:25-28).
By Shruthi Sundaram — Written on Nov 06, 2021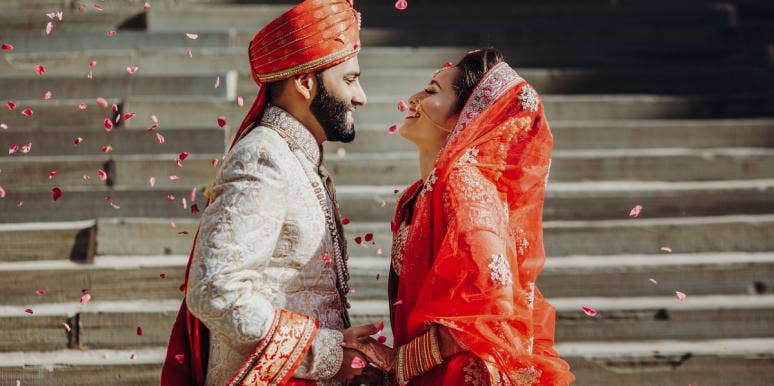 I got into an arranged marriage when I was 21.
Yes, it was too early, especially for modern Indian standards, but looking back, I wouldn't change a thing.
In retrospect, I don't recall why I accepted when my parents said they would start searching for a groom for me. Was it because all my friends were in relationships? Or was it because my immature brain thought dating could be fun?
I'm not sure but today, I can say it was the best decision I've ever made.
Apparently, according to my horoscope (Kundali for Hindus), the years 2021–2022 were the best years for me to get married — a nd if I didn't get married during those years, I could face complications in the future.
My parents were hell-bent on not starting the marriage process but because my grandfather was an astrologer, my family vehemently believed in horoscopes for as long as I can remember. And my grandfather had a history of accurate astrology predictions.
So my mom decided to take the marriage plunge, somehow convincing my father along the way.
Initially, the courtship process was not serious, and my mother only created my dating account on an Indian matrimony site (think: a Tinder equivalent for arranged marriages) to peruse the prospects.
I had set strict rules initially (in addition to my parent's expectations), so the shortlisting process was quite stringent. My rules were:
No age difference of more than four years
Has to have settled in Bangalore, India, my hometown
I needed a year to get to know him before I married
He had to be okay with me being a working woman
I prided myself on my career. (And if you're curious as to why this would even be an issue, many Indian men specify they don't want their wives to work after they get married.)
After about four months of casual searching, my parent's found a guy who fit the criteria and sent his horoscope to my grandfather for matchmaking.
My mother was ecstatic to proceed once the horoscope matched since it meant his family was good enough for their daughter, plus our family had common connections with his. (Many families in India have gotten into problems when giving their daughters away to unknown families. The man may whisk the girl off somewhere abroad and end up torturing her for dowry. My parents were paranoid because of that.)
While my future was panning out under the watchful eyes of my parents, I was going through my college placements and projects. In fact, I had explicitly informed my parents not to involve me in the background processes since I was okay with meeting my suitor once he met all their list of requirements.
Once I met him in person, I couldn't believe how comfortable I felt with him.
We had three more meetings before I said "yes" to his proposal.
During one of our meetings, I took a huge list of questions to ask my potential husband and ticked them off one-by-one.
The questions helped a ton since I didn't have all the time in the world to go through the usual dating process. Though he was shocked (and possibly mortified) looking at the sheer number of questions I had for him, he seemed honest throughout my questioning.
I still couldn't decide whether this was the man I wanted to marry and the pressure was mounting from both sides. In India, most couples are only allowed to meet once with families before the approval, and here I was, taking almost two weeks!
Oh, God! What would people say?
My parents were always supportive of my decision, though, and handled everyone in my family and his. But two things my mom said always stayed with me. She said to make sure that:
The boy ticks all of my expectations.
I was comfortable in his presence.
She also told me it was impossible to ever get to know a person completely, even after years of staying with them. (Apparently, she still cannot figure out my dad after 25 years of marriage.)
I could not find any fault with this potential match. So after a call — in which I made sure there would be no hindrance in me achieving my career ambitions and after us both making a promise that we would be supportive of each other— I accepted his proposal. (I could always get back to my parents and blame them for the choice if the marriage failed, I figured.)
After I accepted his proposal, everything was a blur.
I had met him on March 5, and the engagement date was fixed for May 27. Preparations began. Two days after the engagement, I had my final exams, so I was busy preparing for them and only taking part in the engagement prep work when required.
At the same time, background checks were happening. My parents tried to dig up as much information as possible about my future husband and his family to ensure that they were marrying their daughter off to a good man.
After two months of continuous searching, they felt content with their choice. On my end, I tried to get to know him better. We called each other and texted while I was finishing college.
None of my friends knew I was getting married since I was afraid of the judgment I would face. Usually, women in the city get married at 24-25, and it was highly uncommon to get married so early. It felt like I was living two lives —one in college and one outside.
With the engagement now over, I finished my exams, managing to score just enough to keep up my GPA. Then theoretically, I had a 1.5 months break before my job started on July 25th.
Except it wasn't a break at all.
I was whisked off to tour to all my relative's places. I hadn't visited any of them for a long time due to college and school commitments, so I had to meet them before my next phase of life began.
Work began. I was exhausted by my new career and its commute, but I tried to meet with my fiancé in the evenings to decide on the house, furniture, expenses, and future wedding decisions.
It was only later I realized my situation wasn't typical in Indian culture. Hardly any other woman I knew spent so much time with their future husband before the Big Day.
My parents said my relationship was practically unheard of: usually, brides get a maximum of 5 to 6 months before marrying their husbands. My parents had to fight to give me one year to get to know my partner.
Knowing my husband before marriage was even more crucial for me to be comfortable enough with him.
In the tradition of Amanda Quick, New York Times bestselling author Jo Beverley has won the hearts of readers everywhere with her historical romances set in the Georgian and Regency periods. "An Arranged Marriage" is the first of Beverley's beloved tales that began her popular "Company of Rogues" series.
Eleanor Chivenham didn't put much past her vile brother, but even she had not anticipated his greedy scheme to dupe a rich earl into mistaking her for a lightskirt! With her reputation in shreds and her future ruined, a defeated Eleanor was forced to agree to a hasty wedding. But marriage to the mysterious Nicholas Delaney was more than she'd bargained for. He doubtless thought the worst of her, but when society gossip soon told her all about his beautiful French mistress, Eleanor tried to act with the cool dignity required in a marriage of convenience. But how long could she hold out against his undeniable charm — or the secret desires of her heart?
For the sake of family honor, Nicolas Delaney agreed to wed a wronged lady. In truth, such chivalry ran counter to his carefully wrought image of a carousing, dissolute rogue — the guise so vital to his secret political mission. He hoped to keep his new wife in the background until a spy was trapped, but Eleanor's beauty and fighting wit were impossible to ignore. In fact, she presented quite a challenge to his prowess with women — and a test of his formidable will!
351 pages, Mass Market Paperback
First published January 1, 1991
About the author
Jo Beverley
Mary Josephine Dunn was born 22 September 1947 in Lancashire, England, UK. At the age of eleven she went to an all-girls boarding school, Layton Hill Convent, Blackpool. At sixteen, she wrote her first romance, with a medieval setting, completed in installments in an exercise book. From 1966 to 1970, she obtained a degree in English history from Keele University in Staffordshire, where she met her future husband, Ken Beverley. After graduation, they married on June 24, 1971. She quickly attained a position as a youth employment officer until 1976, working first in Newcastle-under-Lyme, Staffordshire, and then in West Bridgford, Nottinghamshire.
In 1976, her scientist husband was invited to do post-doctoral research at Dalhousie University in Halifax, Nova Scotia, Canada. When her professional qualifications proved not to be usable in the Canadian labour market, she raised their two sons and started to write her first romances.
Moved to Ottawa, in 1985 she became a founding member of the Ottawa Romance Writers' Association, that her "nurturing community" for the next twelve years. The same year, she completed a regency romance, but it was promptly rejected by a number of publishers, and she settled more earnestly to learning the craft. In 1988, it sold to Walker, and was published as "Lord Wraybourne's Betrothed". She regularly appears on bestseller lists including the USA Today overall bestseller list, the New York Times, and and the Publishers Weekly list. She has been the recipient of numerous awards including the Golden Leaf, the Award of Excellence, the National Readers Choice, and a two Career Achievement awards from Romantic Times. She is also a five time winner of the RITA, the top award of the Romance Writers Of America, and a member of their Hall of Fame and Honor Roll.
Jo Beverley passed away on May 23, 2016 after a long battle with cancer.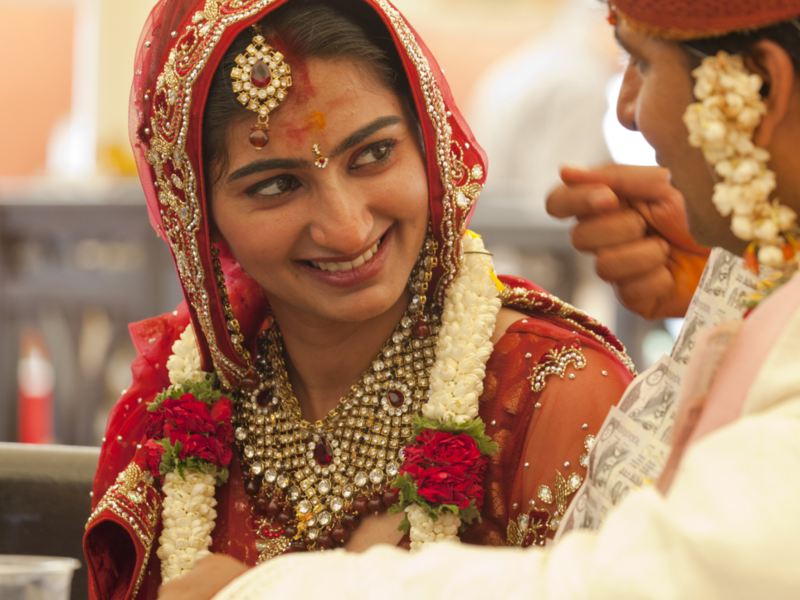 Play Exciting Puzzles & Games!
Crossword
Sudoku
Word Search
Visual Stories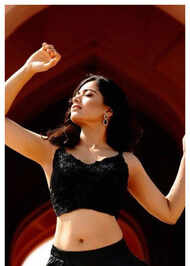 Entertainment
Stunning pictures of Rashmika Mandanna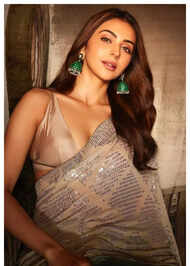 Entertainment
Rakul Preet Singh's 'bling'astic fashion sense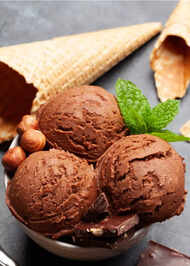 Recipes
3-Ingredient Homemade Chocolate Ice Cream Recipe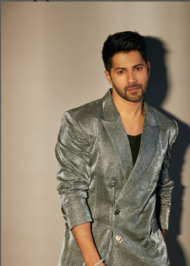 Life Style
What Varun Dhawan's fitness routine looks like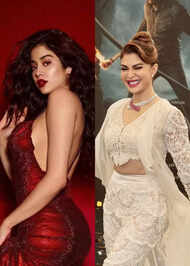 Life Style
Best dressed stars this week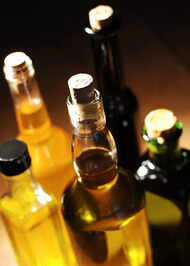 Recipes
Common cooking oils and the amount of calories they contain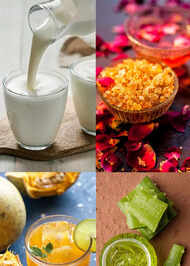 Recipes
10 foods that reduce body heat naturally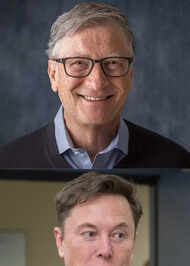 Life Style
World's richest people who credit their success to books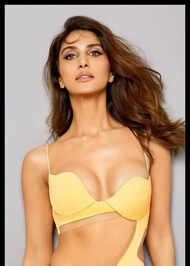 Entertainment
9 Times Vaani Kapoor made heads turn with her stylish outfits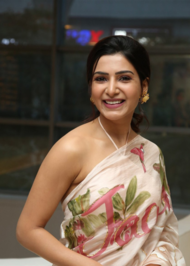 Entertainment
Samantha's saree collection
Sponsored Stories

Bhushan Kumar's gift for Kartik Aaryan

Train your child's attention with Tali

Dr. Mohit Bhandari on Allurion's weight loss tech

Graduation ceremony of ATLAS University
SUBSCRIBE NOW
Find out about the latest Lifestyle, Fashion & Beauty trends, Relationship tips & the buzz on Health & Food.
Thanks for subscribing.
Please Click Here to subscribe other newsletters that may interest you, and you'll always find stories you want to read in your inbox.
A weekly guide to the biggest developments in health, medicine and wellbeing delivered to your inbox.
Thank you for subscribing!
Your subscription is confirmed for news related to biggest developments in health, medicine and wellbeing.
Featured in Relationships
My wife left me for a spiritual GURU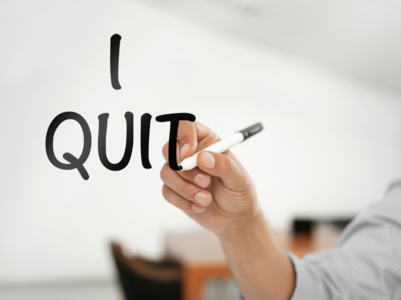 Viral resignation letter takes over the internet!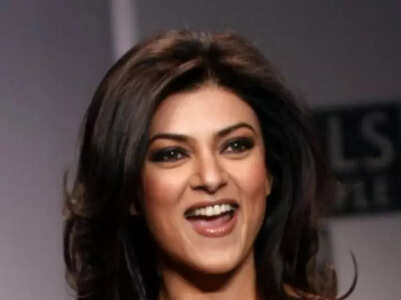 Low down on the fascinating love life of Sushmita Sen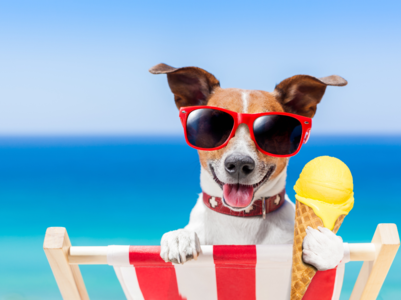 Mistakes dog owners make during summers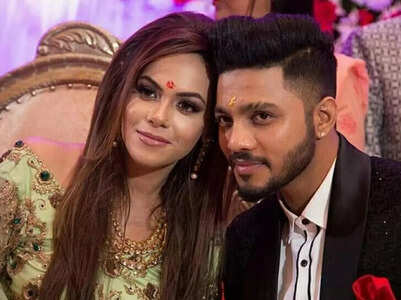 Rapper Raftaar & wife Komal Vohra file for divorce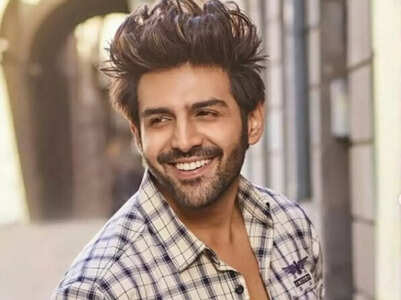 The rumoured love life of Kartik Aryan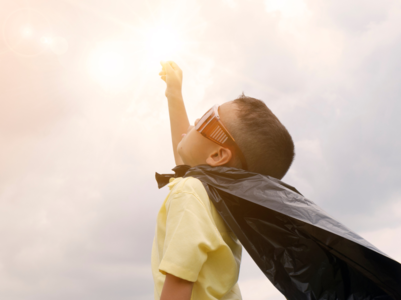 Zodiac signs likely to be HEROES in real life
Share
Pin it
Tweet
Share
Email
Your friends are pairing off, and you feel like it's time to settle down. Are you just giving in to peer pressure, or do you really want to marry your current partner? Check out these signs and see if you're ready for marriage.
1. You know why you want to get married.
There are pictures of tuxedos and white dresses all over your Facebook feed—is that what you want? Do you just want to be able to say you're married, or do you really want to spend your life with your partner? Think about why you want to get married. What benefits will you get from marrying your partner, as opposed to continuing your relationship as it is? Ask yourself the hard questions and make sure you're ready for marriage.
2. You're planning a marriage, not a wedding.
Weddings are fun parties, a chance to see all your friends and family in one place. But is this why you're getting married? Do you just want to have a big party and be the center of attention? Weddings last several hours, but a marriage lasts forever. (Hopefully!) Don't plan for one day—plan for the rest of your lives. Think about how your everyday life will be with your partner, even when you're not the center of attention.
3. You've lived your own life.
It's true—some high school sweethearts can marry and make it work. But that's not common. Studies show it's best to wait until you're 25 or older to get married. You're more mature, you've lived more of your life. It doesn't mean you have to date everyone who crosses your path, but you've had a chance to meet different people and realize what you want and what you don't want in your life. This will help you pick your perfect partner.
4. Your relationship is deep.
In the beginning, you and your partner flirted, went out a lot, stayed in bed a lot…But if you're getting married, you need to have a deep relationship. Deeper than just having fun all the time, going out every night, being carefree. You need to be able to tackle tough issues together.
5. You know and trust your partner.
No matter how long you guys have been together, you need to know your partner completely. Don't get married just because you've been dating for four years. Get married because you know your partner. You know their past and you know their hopes and dreams. You can imagine their reactions to certain things. You know all this and you still love them. Beyond that, you trust them. Trust is vital for a marriage, so make sure you can trust your partner completely.
6. You don't want to change your partner.
Don't marry your significant other and think they will change. Marry them because you love them as they are. Making a major commitment won't change anyone—though it may make you have to work harder on your relationship. Don't expect the marriage to change your relationship, either. A wedding is not going to heal a major rift between you.
7. You resolve conflicts together.
Don't just gloss over your problems and think forgetting them will make them better. Work out any kinks in your relationship so they won't blow up later. Don't get married because you think it will solve a problem. Solve the problem first! If you can't work out any issues, then you and your partner won't be able to communicate effectively. Resolving conflicts and compromising in a relationship will make a strong foundation for a healthy marriage.
8. You make long-term plans together.
In a new relationship, it's OK to fly by the seat of your pants. You can change things at the last minute and don't have to plan beyond your next Saturday night date. Once you get serious and decide to commit to each other, you need to make plans together. What if your partner wants to travel the world? Are you OK with staying home alone, or would you go with your partner? Know what each of you want, and make sure you're OK with working through these goals and plans together.
9. Your family and friends like your partner.
When you're newly in love, you might feel like that nothing else matters. Once you're committed, you realize that everything matters. Initially, you might not care that your dad doesn't approve of your partner. What does it matter when you're the one dating them? But over time, this small rift will affect your life and your relationship. If your family and friends don't like your partner, where is your support system? Will you be alienated from your friends and not invited to family events? Also remember that your family and friends know you best, and if they think there's a problem with your relationship, maybe you should listen.
10. You can't imagine your life without your partner.
Overall, you're in love with your partner. You can't see yourself with anyone else. You can't see yourself without your partner. If you know you can't be happy with another person, and you'd be incredibly unhappy without your current partner, then let it go and enjoy your loving relationship and marriage!
Enter your name and name of your love to
know how perfect is your match
Know how perfect is your Moon sign match
Choose your Moon sign and match it with your love's Moon sign.
Find how perfect is your match with your partner
Choose both of your date of birth and see the result
Click the 'Play' button to read out loud this webpage content
Why people are going to astrologers for marriage prediction and marriage astrology?
Many people are worried about when will they get married? Will they get married on time or will it be delayed? Whom will they get married to? Whether it will be a love or arranged marriage? And how will their married life be? Will it be successful or not? Some people whose first marriage does not work out end up marrying a second time and they want to know whether their second marriage will be better than the first. They say marriages are made in heaven and astrologers cannot alter one's destiny. That is why many people go for marriage prediction nowadays.
However, astrologers can provide guidance and help you find your soul mate by looking at the alignment of the planets and the stars in your birth chart as well as the birth chart of your better half. For marriage astrology, Astrologers also look into the right date and time to get married, because getting married in certain bad timings and days can wreak havoc in married life. Marriage prediction and marriage astrology has become a trend nowadays.
Knowing how compatible you are with your partner can help you work on your love life to make it better. Our Love Calculator App does just for you! Find out the compatibility between you and your future life partner in a single click. Our Love Calculator App is FREE and easy-to-use for finding out how good is the match between you and your special one.
You can know the level of bonding between you two in 3 ways using our Marriage Prediction Free Tool
By Name
Basic planetary alignments checked by astrologers for marriage prediction and marriage astrology
Normally, in astrology each of the twelve houses signify a certain aspect of our life. the 7th house of a birth chart signifies marriage and any kind of partnership. Marriage is a kind of partnership with your spouse. The same house is also seen for business partnership. Other houses like the 2nd house, 4th house, 5th house and 8th house are also seen to an extent for marriage. 2nd house is house of accumulation or wealth, an astrologer sees whether marriage leads to expansion in wealth and brings forth children, which is also considered as wealth for a married couple. The 4th house is the house of family life or our home. An astrologer sees whether married life leads to happiness and peace at home or will ruin these two aspects of a person's life. The 5th house is seen for love marriage, romance etc. It shows whether the person will love someone and get married or will their marriage be arranged by elders in their family. The link between the 5th house lord and 7th house lord and the planets placed therein will reveal the scope of love marriage in a natal chart. Also, the link between Mars and Venus is important for love marriage.
The 8th house is the house of sex life of couples, in-laws and any kind of secret relationships life extra marital affairs. It shows whether someone will be in a harmonious relationship with their spouse and their in-laws and if they will hide anything from their spouse like extra-marital affairs etc. The planetary placements of the above houses, their lords, aspects and conjunction of planets related to these houses need to be studied in detail for marriage prediction regarding a suitable age, date and time of your marriage. This technique is called marriage prediction by date of birth.
Specific planetary alignments supporting marriage in astrology and things to watch out for
As far as Vedic astrology and Marriage astrology goes, Venus and Jupiter have a significant role when it comes to marriage. Because, they both are deemed as the natural significators of marriage. Mars is also important since most branches of astrology e.g. Nadi say that Mars is a woman's husband. Whereas as per pure Vedic Astrology, Venus is said to be the wife in a male native's chart and Jupiter is said to be the husband in a female native's chart.
Mainly it is important to check the strength of the 7th house, its lord and significator, Venus. Usually, marriage is most likely to take place when the Dasha (Major planetary) period or the Antardasha (Sub period) of the planets forming a relationship to the 7th house operate in a native's chart, provided there is no malefic influence on the house or the lord of the house. The favourable transit of Venus or Jupiter also bring good news of marriage. The link between 7th house and 12th house sometimes brings a foreign spouse, and link between 7th and 9th can also bring spouse from another caste or religion. This can be assessed by marriage prediction by date of birth.
Sometimes we find a very strong Venusian energy and this can trigger something called a Kalathra Dosham, for instance if Venus is placed in 7th bhava, bhava of marriage. Because, this causes too much romance and passion in a native and works adversely. In this case, one must do some poojas and remedies to get married on time. Planets like Rahu or Saturn in the 7th house can cause some issues in marriage e.g. misunderstandings with the spouse. Ketu in the 7th house can lead to detachment from the spouse or marital pleasures. Also yogas of ascetics and spiritual people like Pravrajya yoga (strong Saturn influence on Moon) can lead to disinterest in material and marital life. This type of yoga is common in monks and sages. Hence, such natives must do all prayers and remedies before marriage and even after marriage to lead a normal marital life. Any affliction to the 7th house can cause delay or denial in marriage or end in divorce or separation. All details need to be checked in Rasi and in Navamsa chart of both husband and wife or boy or girl, who are about to get married. If the 7th or the 9th house Lord is Vargottama (gained directional strength), there may be a possibility of remarriage provided the Dasha/Antardasha also promise a second marriage. If the 7th house Lord is placed in a dual sign, then also the second marriage becomes likely. Again one must do marriage prediction by date of birth to assess this in a birth chart.
If Jupiter or Venus is retrograde, combust or debilitated in a birth chart, this may delay or deny marriage. Mangal dosham is important to consider because most often it denies the possibility of marriage unless it is curtailed by some specific remedies. Usually, it is related to the malefic positioning of planet Mars (mangal) in the chart. If Mars is placed in the 4th, 7th, 8th or 12th house of your chart, it will form the Manglik Dosha, with some exceptions to this rule. And as the age old saying goes, it is better if two Mangaliks (people with mangal dosham) tie the knot, rather than only one person being Mangalik. Because, there is a strong belief that if only one person is Mangalik, the spouse, who is non-Mangalik may suffer a great loss after marriage and even put his/her life at stake.
The Navamsa or the 9th divisional chart or the D9, is also taken into account for understanding the marriage prospects. In Navamsa, rather than counting houses like we traditionally do in a Rasi/Lagna chart (D1), it is more important to see in which sign each of the planets are placed. For example, if Mars is placed in Aries in Rasi chart, and let's say it is the ascendant (first house), we must check in which sign is Mars placed in Navamsa and where is the sign lord of Mars placed in Navamsa and the Rasi chart.
Falling in love is easy but staying in love takes a lot of commitment and self-awareness.
Getting married will be one of the biggest decisions you'll make in your life (no pressure!). It signifies the love and commitment you have for each other. Getting to do life with your best friend forever… it's an incredible journey for so many!
It's time for you and your fiancé to discuss these MUST-ASK QUESTIONS before your big day. Knowing where each other stands on these topics will set the right expectations and prepare you for your future together. Take turns asking each other these open ended questions and remember to listen to your finance's feelings, perspective and ideas. We've chosen 10 topics that all couples need to focus on.
Childhood & Family
What beliefs do you have about yourself that resulted from your childhood?
If you could change anything about the way you were raised, what would it be and why?
Were you allowed to express your emotions as a kid? Why or why not?
What are your families views on race, ethnicity, and politics?
Sex & Intimacy
What should we do if we end up having mismatched sex drives at some point in our marriage?
Is there anything from your past that might affect our sex life?( Examples: sexual abuse, molestation, early interactions with pornography, toxic relationships, depression, medication side effects, etc.)
What are ways we can make sure our sexual intimacy stays a priority once we're married?
Do you consider watching pornography cheating? Why or why not?
When one of us is not in the mood for sex, what should be communicated so neither of us feels rejected?
Are you comfortable discussing our sexual likes and dislikes? Why or why not?
Who taught you about sex? Was it helpful or a hindrance?
How many sexual partners have you had in the past? Do you feel like these experiences will hinder or help us in our sex life together?
Past Relationships
What did your past relationships teach you about love, trust and commitment?
Were any of your past relationships physically or emotionally abusive? Explain.
Were there any red flags you saw in past relationships that you ignored? Why do you think that was?
What were some of the mistakes you made in past relationships with your boyfriend/girlfriend?
Conflict & Repair
When conflict arises, do you tend to want to fight or avoid it? Why do you think that is?
How and when will we resolve differences in our marriage?
Do you feel comfortable seeking professional counseling if needed? Why or why not?
Do you feel like we have a good understanding of how and when we should bring up issues in our relationship? Why or why not?
How can we make sure that divorce is NEVER an option for us?
What things make you angry? What do you do when you're angry? What are ways you process your anger in a healthy way?
Boundaries
How would you rank all the priorities in your life: work, family, spouse, friends, hobbies, church, school, etc.? Does your ranking reflect the amount of time you spend on each?
What boundaries can we make that will protect us from spending too much time on our phones?
What does self-care look like to you? How well do you implement self-care into your life?
What are healthy boundaries we need to put into play on having friends of the opposite sex?
What topics do we deal with as a couple that we will not discuss with our parents and family members?
Career & Money
How compatible are we in our money styles and how will we handle finances once married?
Are you willing to relocate for either of our jobs and if so, to where?
How much a month can each of us spend without any rules and without having to 'ask permission'?
What will happen if one of us loses a job or is laid off? What would be your plan of action?
How would we navigate a drastic career change once we're married?
Have you ever run into trouble with debt? Do you have any debt and if so how much? Tell me about it.
Which one of us will pay the bills? Or will we share that responsibility?
If we have differences regarding our finances, how will we plan on resolving them?
What are ways that you would like us to financially invest in our marriage? (Ex: date nights, vacations, seminars, relationship books, etc.)
Pregnancy & Parenting
One day in our future, would you want children? And if so, how many?
If we are unable to get pregnant naturally, would you be open to fertility treatments such as IVF, artificial insemination and surrogacy? Explain.
Once we have kids, is it important to live near family? Why or why not?
Do you anticipate raising our children the same way you were raised, completely differently from the way you were raised or a mixture of both?
Communication
What is the best way for me to communicate difficult feelings about you so that you are not offended?
What are some unhealthy habits that we have when we communicate? (Ex: Name calling, blaming, fixing, minimizing feelings, making judgmental statements, eye rolling, shutting down.)
Do you feel like I try my best to understand your views, feelings and opinions? Why or why not?
What is one thing that I can work on to become a better listener?
Spirituality & Faith
Do you think we are spiritually compatible? Explain.
What are your thoughts about prayer and mediation?
How important is spirituality to you?
Friendship
What are five things we have in common?
In what ways has our relationship changed you?
What can I do that provides the greatest comfort and encouragement for you when you are hurt, fearful, anxious or worried?
DISCLAIMER: It's normal for you and your fiancé to disagree on certain topics. Conflict is actually a healthy part of a relationship and is definitely part of being married. It's key to learn how to communicate in a healthy way and work through your disagreements while still showing each other respect.
Looking for more questions to connect with your fiancé? Grab a copy of our book 365 Connecting Questions for Engaged Couples now!
Written by Meygan Caston
Meygan Caston is the co-founder of Marriage365 and lives in Orange County, California with her husband Casey and their two children. She loves the beach, dance parties, writing, spa days, and helping couples connect in their marriage. Her life-long dream is to walk the Camino, have lunch with Brené Brown, and get on The Price is Right.
I never thought I would marry a foreigner but there I was. I sat on the pull-out bed in the dark. Alone. In a foreign country. Where did my boyfriend go?
I thought when someone said they loved you it should be the happiest moment. Thankfully he came back, the light shining bright to my unaccustomed eyes. A small red box was in his hands.
And got down on one knee. My heart jumped to my throat. "Will you marry me?" he asked, accent thick.
In shock and smiling, I said, "Yes." But before you can marry your international delight, there's something you should know.
What It Means To Marry A Foreigner
A dream Life. But…
We all want live happily ever after, right? Sure, our dreams are different. I want to be a writer. You may want to be an engineer, or travel the world. Or some just want to find their tall, dark and handsome prince.
Without expecting to I found my mine, and it has been the greatest ten years of my life. But it wasn't always easy.
Advantages to Marrying A Foreigner
Today's world seems to be against the foreign man. Some are afraid to let him in. And marriage is already difficult without adding a different culture.
But, there are advantages.
Explore new food.
Learn a new language.
Meet fascinating people.
More opportunities for travel
See amazing cities and nature.
Learn about the country your loved one is from.
Meeting your future spouse's family introduces you to a new way of life.
And the best part is your future kids would benefit from learning from combined cultures.
It's a win-win situation, in theory ! However, you should know something.
You will be wrong. Often !
The Reality When You Marry a Foreigner
Marriage is difficult, that's no surprise. Part of the difficulty is learning to accept differences, and marrying someone from another country comes packaged with changes.
They have a unique belief system and may not be afraid to point how they believe your culture is wrong. And it's not just your spouse.
Your in-laws may be worried if you don't take your kid outside with a red bracelet or necklace to protect your baby from a stranger giving an 'evil eye'. Or you all may not agree on what is best to feed your child.
And while fighting for your beliefs is fantastic and needed, sometimes the best action is acceptance. Being wrong. It's part of maturity. And an important lesson for children. How do you find that balance of the advantages and disadvantages ?
Photo by Anne Edgar on Unsplash
Ways to Deal With Cultural Differences
Compromise
Every relationship needs compromise. A little give and take. It may take time to discover which compromise works and is an evolving process, but it is a great feeling once you do.
You may have to not give your child peanut butter that your child loves if you spouse is against it for personal health beliefs. It may be difficult, but they will do the same for you next time you are against something.
Be Willing To Learn
Study language, and cultures, especially your future spouse's.
There is an app called Duolingo where you can learn over five languages at an easy but fast pace. If you can't travel you can video chat and give his loved ones a tour of your home and life.
Travel Together
If possible, after you marry a foreigner, visit other countries. Studying is well but there is something special about seeing and smelling new sights for the first time yourself. Plus, there is no better way to get to know your spouse than through his family. Who doesn't love embarrassing baby pictures of their spouse?
It may take a while, but saving up for this important trip is worth it. Be sure to take a couple weeks off to see the sights and get used to the time change.
Take Time to Breathe
Learning about cultures can be stressful. Meeting family members can be terrifying. And being wrong or being accused of being incorrect is difficult. Sometimes you need to take deep breaths to calm your body and mind.
Go somewhere alone and take deep breaths. Or even out of the house, and listen to the silence. Or do a hobby you love. Just take a moment to get away and be you.
Acceptance is KEY
We can believe we are right so strongly that we will fight to the ends of the earth. Then find out we were wrong. This is the time to step back and admit our mistake. It may seem obvious but once you're in that situation, it is very hard.
But in marriage it is vital.
Sometimes you may have to lose an argument. Yet, accepting that your partner or their family is right, or thinks they're right, will save you many headaches and heartaches.
Every country is unique, incredible and right. Including you and yours. Marrying a foreigner can be the best choice you ever make.
Follow Your Heart. Accepting how people from other cultures, including your partner, have different views than you is a great start to a happy marriage. So, if your heart is filled with love, take that chance. Let them get down on one knee and as the question you've been waiting for.
Marry your foreigner. Just understand they will be wrong. And so will you. But it's worth every moment!
Relationship advice columnist at DearWendy.com
I've been writing an advice column in some shape or form for close to 10 years now, and I can say with confidence that at least 75 percent of the letters I receive from married people are about issues that could have been avoided if the couples had better communicated their expectations about married life before tying the knot. Letters like one I answered recently in which the husband and wife had drastically different ideas on where they'd like to raise a family are, sadly, not uncommon. But they'd be much more of a rarity if couples would discuss these 15 issues before getting married:
1. Outstanding debt.
Who has some and what is the plan for paying it off?
2. Children.
Do you want them? If so, how many? If not, are you sure enough about that decision to take permanent steps to ensure you don't have them (like a vasectomy)? If you do want them, when do you want to have your first? Are you open to adoption or fertility treatments if you're unable to conceive naturally? How long do you want to try to conceive naturally before trying different options?
3. Location, location, location.
Where do you want to put roots down? And if you don't want to put roots down and would prefer to stay on the move indefinitely — my parents, for example, raised me and my sister in three different countries (none of which was the U.S., where they were raised) — make sure your partner is on board with that idea. How would you rank location in terms of importance for your well-being? If you love where you live, what would persuade you to move — a job offer, desire to be closer to family, better schools for your kids?
4. Religion.
If you practice a religion or have a particular faith, how important is it that your partner share the faith and practice it with you? How does your religion or faith affect your lifestyle? If you plan to have kids, what religion, if any, do you want to raise them in?
5. IKEA.
Marriages are broken in the aisles of IKEA every day. Do not underestimate the power of the Swedish smorgasbord of cheap, disposable home goods. If you and your partner plan to spend even a minute of your marriage in IKEA, decide whether a $40 book shelf is worth the two or three years from your life it may cost you.
6. Dream home.
Do you want a McMansion in the 'burbs? A cozy condo in the sky? A beach bungalow? A cabin in the woods? A macked-out tree house? A ranch in Utah? You may never live in your dream home, but knowing whether you and your significant other share common long-term goals will help solidify your roles as partners in each other's lives and confirm that you're working toward the same thing.
7. Bank accounts and bill-sharing.
Will you share a bank account? Keep individual accounts? Both? And what bills will be paid by what accounts? Will you each put a certain percentage of your income toward shared bills? Do you have an emergency fund? What if one person is out of work or decides to stay home to raise the kids? What's your plan for affording that?
8. Division of household labor.
Dishes, laundry, yada, yada, yada. Barter, negotiate and plead if you have to so that you aren't stuck doing the thing you least like all the time. If you hate, hate, hate washing dishes, but don't mind cooking, suggest to your partner that you head meal preparation if he or she agrees to take on the dishes. This works best if the thing you hate with a passion isn't also the same thing your partner hates with a passion. If it is, find a way to compromise, using your best negotiation tactics "Okay, I'll empty the litter box and do the laundry if you please wash the dishes. "
9. Sex.
Do you want to sleep with just one person for the rest of your life? Can you and still be happy and satisfied? If not, you need to discuss either the possibility of an open marriage, strategies for keeping the spark alive, or waiting on marriage until the idea of monogamy isn't a death sentence for you.
10. Hard or soft.
Your mattress! You will (hopefully) be sleeping in the same bed as this person for a very, very long time, and a comfortable mattress is imperative for a good night's rest. Rack up too many sleepless nights and your relationship will suffer. So, if you and your partner have different ideas of what makes a comfortable mattress, how will you compromise?
11. Family obligations.
How much time do you spend with your family now, how much do you expect to spend with them once you're married and potentially have children, and how much time do you expect your spouse to spend with them (and vice versa)? How do you plan to spend your holidays and what's your plan for giving both sets of families equal time with you/your children during the major holidays? Are you the type of person who likes to vacation with your family, and if so, how often?
12. Vacations.
In addition to extended family vacations, you and your partner need to discuss what other types of vacations you do or don't enjoy. If you're a Disneyland fan and your significant other hates Mickey Mouse with a passion, that may cause some friction. If one of you only likes camping and the other prefers staying in chic boutique hotels, there's an issue. Likewise, if the workaholic in your relationship can't bear to be too far away from the office while the other would like to get as far away from home as possible, you need to talk through how you're going to compromise. You can't expect to plan all your vacations for the rest of your life together, but discussing some solutions that you're both OK with will help you address friction in the future.
13. The name game.
What's your family name going to be? Will one spouse take the other spouse's last name? And if not, what surname will you give any kids you have?
14. Career.
How committed is each of you to your careers? Do you live to work or work to live? How will your respective careers affect family life? Where are you in terms of living a "dream career"? Do you have more schooling and apprenticing to finish? If so, what's the time frame for completing these steps toward obtaining the kind of job you hope for? What kind of personal sacrifices will you have to make to climb the career ladder of your choice?
15. TV in the bedroom: Yay! Or nay?
Think of the TV in the bedroom as a metaphor for your whole marriage. Do you want a method of escape or to protect the intimacy? Neither answer is right or wrong, but answering yourselves the question before you get married could provide a valuable insight into how you picture your married life together.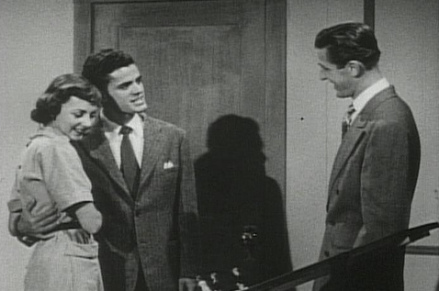 So you've stopped hanging out with women and started dating them. Consequently, you've found a woman who has become your best friend, and you know she is the one. Things have been serious for quite some time now and you're ready to take your relationship to the next level: marriage.
One tradition that has been slowly fading away from Western society is asking a woman's father for her hand in marriage. Many argue that the whole idea smacks of sexism and chauvinism and harks back to times when women were treated like chattel.
Whatever. I think it's just respectful to ask your future bride's father for his blessing as you start down the path towards matrimony. It lets your girlfriend's father know that you're sincere in your intentions and a true gentleman. It's an important tradition, a rite of passage, and a bonding experience between you and your future father-in-law. Plus, most women we asked think it's a sweet gesture.
But it's no easy task; the experience can make any man a nervous wreck. I remember when I had the talk with my father-in-law; I was sweating bullets. Hopefully, the guidelines that follow will help ease the stress and make the experience bearable if not enjoyable.
1. Talk to your girlfriend first. Before you go and sit down and talk man-to-man with your potential father-in-law, make sure you and your girlfriend are on the same page as far as the whole marriage thing goes. Is she ready to commit? Does she even want to get married? If so, how soon does she want to get hitched? You don't want to get your girlfriend's father's blessing to marry his daughter, just to have his daughter turn you down when you propose.
2. Try to meet him before you ask. If it's possible, try to meet your girlfriend's parents a few times before you decide you want to marry her. While my wife and I were dating, I had the opportunity to visit her parents on several occasions. I got to know them rather well before we got engaged. It made sitting down with her dad and discussing my wish to marry his daughter a bit easier because we had already established a relationship. Again, not all situations will allow this, but if you can, do it.
3. Sit down with him man-to-man. There are several ways you can go about this, and I think it all depends on what kind of man your girlfriend's father is. Consider taking him out to dinner or going to a bar or coffee shop. Breaking bread with him might make the situation a bit more comfortable. If that's not a possibility, during a visit just ask if you can speak to him in private. If her dad lives far away, try to time the conversation for a trip home which has already been planned, perhaps during the holidays. If this is not possible, it's okay to conduct the talk over the phone.
4. Start out expressing your feelings for his daughter. I think the best way to start off the conversation is to express to the father your love and admiration for his daughter. Tell him how much she means to you. Mention some specific qualities that you love about her. He raised her, so you are really complimenting him at the same time.
5. Explain your wish to marry his daughter. Now it's time to cut to the chase. Explain your wish to marry his daughter. Assure him that you understand the seriousness of the commitment and that being able to spend the rest of your life with his daughter would make you the happiest man in the world.
6. Promise him that you'll take care of his daughter for the rest of her life. Put yourself in this man's shoes. He's been the man in her life since she was baby. He's taken care of her since she was in diapers and only wants the best for her. He wants to know that he's handing off his little girl to someone that will take just as good care of her as he has. Make the commitment that you'll always honor, respect, and cherish his daughter.
7. Respectfully ask for his blessing. Now, just request his blessing and support in you asking for his daughter's hand in marriage.
If your girlfriend's father has died, wasn't around when she was growing up, or is simply a jerk that his daughter avoids contact with, ask the mother.
Mildred Europa Taylor | Head of Content
Facebook
Twitter
LinkedIn
Email
Facebook
Twitter
Reddit
LinkedIn
WhatsApp
Bookmark

Pinterest
Email
Send SMS
Print
Comment
April 10, 2018 at 10:44 am | Culture
Full bio
Most popular
Recent articles
Mildred Europa Taylor is a writer and content creator. She loves writing about health and women's issues in Africa and the African diaspora.
The enslaved African Muslim behind the first Islamic text written in U.S.
The enslaved West African woman who became the 'pastry queen' of Colonial Rhode Island
Mom who threw baby in trash killed by child's father: police
Woman shares how she survived two types of cancer to finally marry for the first time at 73
Update March 25, 2019: The main picture of this article has been deleted and we want to apologize to Rita Kyomukama Williamson for the unlawful use of her image without her consent.
How much influence should aunties have on their nieces? In many African cultures, aunties provide counselling to their young nieces as they age from adolescence to adulthood. When it comes to marriage, these aunties prepare their nieces for the challenges that lie ahead.
But for the Banyankole people in Southwestern Uganda, the aunt had more than the above, especially during the marriage.
Related stories
The primary responsibility of the aunt was to confirm that the groom is potent and that the bride has defended her virginity before the marriage is consummated. As a potency test for the groom, the aunt was sometimes required to have sex with the groom for confirmation of his potency and virility.
She also had to "test" if the bride is still a virgin before they are allowed to consummate their marriage.
In other traditions, the aunt is said to go as far as listening in or watching as the bride and groom have sex in order to prove the couple's potency.
A marriage ceremony in Uganda — UGPulse.com
Inasmuch as this outdated practice may sound weird, it shows how the people of Banyankole, particularly the Bahima tribe hold virginity in high esteem.
As soon as a Banyankole girl is eight, she goes through a lot of restrictions to prepare her for marriage.
When other children her age in other cultures are out having fun and playing, a girl in this part of Uganda is mostly kept indoors, where she is fed beef and millet porridge and forced to drink milk in large quantities so that she becomes fat.
Being fat is synonymous with beauty among the Banyankoles.
When she starts developing breasts, she is also asked by her parents to abstain from sexual activities.
It is the duty of a Banyankole father to find a wife for his son as he pays the bridewealth as well. This consists of some cows, goats and pots of beer, depending on how rich a person is.
Once the bride price is paid, the marriage preparations begin. On the wedding day, there is a lot of feasting at the bride's home, where the father is expected to slaughter a bull.
At the bridegroom's home, there is another feast where the marriage is consummated. This is after the bride's aunt has "tested" her niece's purity and slept with the groom to also check his potency.
Those who ask this question are usually looking for guidelines regarding physical boundaries in dating. However, intimacy is a much broader issue than physicality. A dictionary definition of intimacy talks about close friendship, deep emotional connection, and sexual involvement. To be intimate with someone is to be close to him or her, to reveal private information, to feel linked together. Intimacy includes emotional and spiritual connectedness as well as physical connection. Dating couples grow more and more intimate as they become more serious about the relationship. If proper boundaries are not established, increasing intimacy can have some undesirable results – such as feelings of abuse or betrayal following a break-up, loss of appropriate personal boundaries without a commensurate commitment, and beginning to become one before the couple actually belongs to one another. With this in mind, let's explore some boundary guidelines.
Physical: It is difficult to provide solid physical boundaries that apply to every dating relationship. Depending on one's culture and one's typical physical contact with others, physical boundaries may vary. For instance, some people hug everyone they know. This is not a sign of intimacy or love so much as it is a greeting. For others, hugging is an intimate gesture. It is also important to look at the degree to which the physical touch is carried out. There is a difference between a hug of greeting and a long embrace. Each person should be aware of the meaning he or she attaches to certain gestures when considering appropriate boundaries. It is also wise to be aware of whether certain physical touches lead a person to desire more intimate touch. For example, does a hug of greeting quickly lead to a make-out session? Recognizing personal healthy boundaries is the first step, but physical boundaries should be mutually established prior to physical contact. In the heat of the moment, it is difficult to stop a kiss that is later regretted. If both parties know the limits beforehand, maintaining boundaries becomes easier. Boundaries for physical touch should be a matter of prayer and discussion. The partner with the stricter boundaries should set the norm for the couple.
All that being said, there are certain physical boundaries that are clearly biblical. These are not a matter of personal meaning or choice. It is inappropriate to have sex, in any form, prior to marriage. It is also inappropriate to be naked in one another's presence. Sex is a gift from God that is meant for a married couple to enjoy (Proverbs 5:19; Song of Solomon; 1 Corinthians 7:1-4; Hebrews 13:4). Ephesians 5:3 says, "But sexual immorality and all impurity or covetousness must not even be named among you, as is proper among saints." The New International Version puts it this way, "But among you there must not be even a hint of sexual immorality, or of any kind of impurity, or of greed, because these are improper for God's holy people." Anything in a premarital relationship that hints of sexual immorality – like dry sex, foreplay, nudity, sleeping in the same bed, pornography, and the like – is unacceptable.
Emotional: Often, dating couples who have chosen to abstain from physical intimacy still struggle with emotional intimacy. Emotional intimacy occurs when couples share their inner thoughts with one another and rely on one another for emotional support. To an extent, dating couples will become increasingly emotionally intimate. This is a natural progression even of friendship. As people begin to know and trust one another, they become more deeply emotionally linked. However, it is wise for couples to continue to guard their hearts. Dating implies no long-term commitment. When couples find their only emotional support in one another, they set themselves up for heartbreak. There should be private portions of a heart that a person shares only with his or her spouse.
Spiritual: Some well-intentioned Christian couples begin devotionals or prayer times with one another. These are both great practices, but they also need boundaries. Our relationship with God is perhaps the most intimate thing we have. When we invite others into this, we are inviting them into intimacy. One way married couples strengthen their relationship is by praying together. Certainly, dating couples should pray together. But the manner in which they pray should preserve their personal boundaries. Married couples can pray as one unit before God. Dating couples are still two individuals.
First Thessalonians 4:3-7 says, "For this is the will of God, your sanctification: that you abstain from sexual immorality; that each one of you know how to control his own body in holiness and honor, not in the passion of lust like the Gentiles who do not know God; that no one transgress and wrong his brother in this matter, because the Lord is an avenger in all these things, as we told you beforehand and solemnly warned you. For God has not called us for impurity, but in holiness." (See also Colossians 3:5 and Galatians 5:19-24). While this passage primarily applies to physical boundaries, it can also apply to other areas of intimacy. In essence, Paul is saying that we need to learn to control ourselves. We are not to take advantage of others – whether it's taking physical liberties or pressing for another type of intimacy. We are told not to wrong each other in matters of intimacy. Dating couples do not have the commitment that married couples do. They have not yet been made one (Mark 10:8) and are no more attached to one another than friends. Dating couples should honor one another by respecting boundaries. Though dating couples are deepening their relationships and learning whether they are compatible for marriage, they should not act as though they are married. Certain gifts are reserved for marriage only.
It has often been said that you should date as if you are dating someone else's future husband or wife. What level of intimacy would you want your future spouse to have had with a previous boyfriend or girlfriend? Many people regret being too intimate before marriage, but you will never regret not being intimate enough.
Love is a topic the world has focused on since the beginning of time, and showing someone you love them can be tough even without cultural differences. Today the team at OE International Dating is going to share with you some of the secrets to showing Chinese women you care.
Before we start we would like to make a disclaimer that most of the information in this article you can use to show love to any women, however as many of our OE Dating members are Chinese and Asian women, this article's purpose is to help you express your love to them.
To understand the psychology behind love in Asia and the West it helps to know that Asian cultures value family over the individual. This often means taking care of elderly parents or having nightly calls with family members. These moments that your date spends with her family are important, and this is the big clue to showing love to your Asian partner.
"If you treat her family well and love her parents, she will feel loved."
1) TIP 1: Build a strong relationship with her parents. If you don't speak the same language as her parents, it helps to show them your face and that you care about their daughter. This will make them strong supporters of your relationship and translate to your girlfriend feeling a strong sense of attachment and love for your efforts.
2) TIP2: Buy her gifts. While materialism isn't something that factors into every relationship, many women in China are used to receiving gifts from their boyfriends as a show of affection. The important part isn't so much the gift as the thought that you are willing to provide for her and sacrifice for her. Popular gifts in China include traditional gifts like flowers sometimes even iphones are gifted by boyfriends.
3) TIP3: Say I Love You. As a western man, many Chinese women expect you to be more openly affectionate than an Asian man. You should take advantage of this expectation and share your feelings openly with your matches. This will help you strengthen your communication and build a long-lasting relationship.
4) TIP4: Do some chores around the house. — This is an internationally acclaimed method of showing love to any woman. If you help her cook and clean, if you take the time to accompany her on errands you will be able to build up love, and she will have a boyfriend/future husband to be proud of.
5) TIP5: Be Exclusive — while many cultures value monogamy, it's important to let your Asian partner know that you are exclusively dating her. If you have female friends it may be expected that you introduce them to your significant other. This could help you build a closer relationship as for many singles in Asian cultures dating is a path to marriage.
Ephesians 5:3 tells us, "But among you there must not be even a hint of sexual immorality, or of any kind of impurity. because these are improper for God's holy people." Anything that even "hints" of sexual immorality is inappropriate for a Christian. The Bible does not give us a list of what qualifies as a "hint" or tell us what physical activities are approved for a couple to engage in before marriage. However, just because the Bible does not specifically address the issue does not mean God approves of "pre-sexual" activity before marriage. By essence, foreplay is designed to get one ready for sex. Logically then, foreplay should be restricted to married couples. Anything that can be considered foreplay should be avoided until marriage.
If there is any doubt whatsoever whether an activity is right for an unmarried couple, it should be avoided (Romans 14:23). Any and all sexual and pre-sexual activity should be restricted to married couples. An unmarried couple should avoid any activity that tempts them toward sex, that gives the appearance of immorality, or that could be considered foreplay. Many pastors and Christian counselors strongly advise a couple to not go beyond holding hands, hugging, and light kissing before marriage. The more a married couple has to share exclusively between themselves, the more special and unique the sexual relationship in that marriage becomes.
Poor Johannes Kepler. One of the greatest astronomers ever, the man who figured out the laws of planetary motion, a genius, scholar and mathematician — in 1611, he needed a wife. The previous Mrs. Kepler had died of Hungarian spotted fever, so, with kids to raise and a household to manage, he decided to line up some candidates — but it wasn't going very well.
Being an orderly man, he decided to interview 11 women. As Alex Bellos describes it in his new book The Grapes of Math, Kepler kept notes as he wooed. It's a catalog of small disappointments. The first candidate, he wrote, had "stinking breath."
The second "had been brought up in luxury that was above her station" — she had expensive tastes. Not promising.
The third was engaged to a man — definitely a problem. Plus, that man had sired a child with a prostitute. So . complicated.
The fourth woman was nice to look at — of "tall stature and athletic build" .
. but Kepler wanted to check out the next one (the fifth), who, he'd been told, was "modest, thrifty, diligent and [said] to love her stepchildren," so he hesitated. He hesitated so long, that both No. 4 and No. 5 got impatient and took themselves out of the running (bummer), leaving him with No. 6, who scared him. She was a grand lady, and he "feared the expense of a sumptuous wedding . "
The seventh was very fetching. He liked her. But he hadn't yet completed his list, so he kept her waiting, and she wasn't the waiting type. She rejected him.
The eighth he didn't much care for, though he thought her mother "was a mostly worthy person . "
The ninth was sickly, the 10th had a shape not suitable "even for a man of simple tastes," and the last one, the 11th, was too young. What to do? Having run through all his candidates, totally wooed-out, he decided that maybe he'd done this all wrong.
"Was it Divine Providence or my own moral guilt," he wrote, "which, for two years or longer, tore me in so many different directions and made me consider the possibility of such different unions?"
Game On
What Kepler needed, Alex Bellos writes, was an optimal strategy — a way, not to guarantee success, but to maximize the likelihood of satisfaction. And, as it turns out, mathematicians think they have such a formula.
It works any time you have a list of potential wives, husbands, prom dates, job applicants, garage mechanics. The rules are simple: You start with a situation where you have a fixed number of options (if, say, you live in a small town and there aren't unlimited men to date, garages to go to), so you make a list — that's your final list — and you interview each candidate one by one. Again, what I'm about to describe doesn't always produce a happy result, but it does so more often than would occur randomly. For mathematicians, that's enough.
They even have a name for it. In the 1960s it was called (a la Kepler) "The Marriage Problem." Later, it was dubbed The Secretary Problem.
How To Do It
Alex writes: "Imagine that you are interviewing 20 people to be your secretary [or your spouse or your garage mechanic] with the rule that you must decide at the end of each interview whether or not to give that applicant the job." If you offer the job to somebody, game's up. You can't go on and meet the others. "If you haven't chosen anyone by the time you see the last candidate, you must offer the job to her," Alex writes (not assuming that all secretaries are female — he's just adapting the attitudes of the early '60s).
So remember: At the end of each interview, you either make an offer or you move on.
If you don't make an offer, no going back. Once you make an offer, the game stops.
According to Martin Gardner, who in 1960 described the formula (partly worked out earlier by others) , the best way to proceed is to interview (or date) the first 36.8 percent of the candidates. Don't hire (or marry) any of them, but as soon as you meet a candidate who's better than the best of that first group — that's the one you choose! Yes, the Very Best Candidate might show up in that first 36.8 percent — in which case you'll be stuck with second best, but still, if you like favorable odds, this is the best way to go.
Why 36.8 percent? The answer involves a number mathematicians call "e" – which, reduced to a fraction 1/e = 0.368 or 36.8 percent. For the specific details, check here, or Alex's book, but apparently this formula has proved itself over and over in all kinds of controlled situations. While it doesn't guarantee happiness or satisfaction, it does give you a 36.8 percent chance — which, in a field of 11 possible wives — is a pretty good success rate.
Try It, Johannes .
What would have happened if Johannes Kepler had used this formula? Well, he would have interviewed but made no offers to the first 36.8 percent of his sample, which in a group of 11 ladies means he'd skip past the first four candidates. But the moment he'd met somebody (starting with lady No. 5) that he liked better than anyone in the first group, he'd have said, "Will you marry me?"
In real life, after a period of reflection, Johannes Kepler re-wooed and then married the fifth woman.
The way Alex figures it, if Kepler had known about this formula (which today is an example of what mathematicians call optimal stopping), he could have skipped the last batch of ladies — the sickly one, the unshapely one, the too-young one, the lung-disease one — and, all in all, "Kepler would have saved himself six bad dates."
Instead, he just followed his heart (which, of course, is another tolerable option, even for great mathematicians). His marriage to No. 5, by the way, turned out to be a very happy one.