Posted on Published: August 5, 2020 – Last updated: September 13, 2021
This awesome, free post might contain affiliate links. I'll receive a small commission when you purchase from my links, at absolutely no cost to you. Your constant support is always appreciated!
The islands of Hawaii are full of beautiful beaches, stunning coastlines, delicious food, and kind people. When visiting Hawaii, you may choose to stick to one island or you may choose to visit a few islands. If you choose to stick to just Maui, don't forget to consider taking a day trip to another island, like Oahu. Flight connectivity between the islands is really great and it's pretty easy to take a day trip from Maui to Oahu. Keep reading to find out how to make this day trip to Oahu super seamless!
Table of Contents
Who Should Take a Day Trip from Maui to Oahu
I'm a big fan of taking day trips. It allows you to see a different place than the one you're visiting. But, I wouldn't recommend everybody visiting Maui take a whole day to visit Oahu. I recommend spending at least 5 days in Maui because there's so much to see, so if you have more time than that, I would definitely recommend a day trip from Maui to Oahu.
Another thing I want to mention about this day trip to Oahu is that you have to understand it's going to be a very full day. If you're not okay with waking up really early and not getting back to your hotel in Maui until pretty late at night, this might not be for you. If it is, keep reading to find out how to do this day trip from Maui to Oahu!
Spending more time in Oahu? Click here to see the best things to do in Oahu.
How to Get to Oahu from Maui
While Maui and Oahu have only one other island in between them, they're also not right on top of each other. The islands have about 100 miles of ocean between them. There is a 5x daily ferry that goes between the islands and takes 90 minutes. While that's pretty fast, it's not fast enough!
In order to take a day trip from Maui to Oahu, you're going to fly super early in the morning from Maui to Oahu and then fly back super late at night. Hawaiian Airlines has close to two dozen flights between Maui and Oahu every single day, so this is super easy to do.
The flights are around 40 minutes each way and the ticket will run you around $100 per person. I'd recommend getting a flight around 6 am so you'll be in Oahu by 7 am and have the full day ahead of you. I'd recommend planning your flight home around 10 pm so you can have dinner without having to rush back to the airport.
Search for flights between Maui and Oahu here.
Image provided by Hawaiian Airlines
Renting a Car During Your Oahu Day Trip
The first question that comes up when going on a day trip from Maui to Oahu is should I rent a car? I definitely think you should rent a car during this day trip. I personally think renting a car when you're in any part of Hawaii is smart, but especially during this day trip. It'll make it easy for you to get around and allow you to optimize your day and do everything and see everything you want to.
My favorite car rental company is Hertz, but if you want to look for the cheapest price, I would recommend using RentalCars. Definitely make sure you get the insurance too! It's just not worth the risk.
Things to Do During a Day Trip from Maui to Oahu
By the time you get out of the airport and pick up your rental car, it'll probably be around 8 am. I'd recommend grabbing a super quick breakfast somewhere. You can go to a cafe near the airport and pick something up to go so you don't waste any time.
Below is a list of the things I recommend doing during your day trip from Maui to Oahu. After I talk about them each, I'll give you the order in which I think you should do them to be as efficient with your time as possible!
Experience history by visiting Pearl Harbor. Pearl Harbor was an incredible tragedy for the US and the museum that's been built around the site is wonderful. You'll learn about what happened and even get to go out on a boat to see the USS Arizona Memorial. You can get tickets here.
Shop 'till you drop in Waikiki. Waikiki is the downtown area that gets the most attention on Oahu. It's definitely commercialized and you'll see a lot of shops you'd see in other large cities in America. That being said, it's a super nice area to walk around.
Drive up to the North Shore and soak up the sun. The beaches on the North Shore of Oahu are famous for their beauty. Depending on the time of year you visit, the North Shore is also where you'll see some crazy surfing waves. Spend a couple hours soaking up the sun on one of the beaches on the North Shore.
Catch epic views after a hike up to Diamond Head. One of Oahu's most famous hikes is the one up to the top of Diamond Head. The mountain is famously part of the Waikiki skyline and the hike is only about 2 hours long and not too difficult.
Watch the sunset on Waikiki Beach. Despite Waikiki being a commercialized area, the beach is absolutely gorgeous and stretches for about 2 miles. The view of the sun setting with the buildings lit up right next to it is pretty breathtaking.
Image provided by the Hawaii Tourism Authority
Oahu Day Trip Itinerary
Now that you know the things you can reasonably do during your day trip from Maui to Oahu, let's talk about how to optimize your time. This is more or less the order I did these things in and it worked out really well and I never felt like we were rushing too much.
United States Forums
Europe Forums
Canada Forums
Asia Forums
Central America Forums
Africa Forums
Caribbean Forums
Mexico Forums
South Pacific Forums
South America Forums
Middle East Forums
We are going to Hi in late Nov. for 9 days and are staying in Maui.
We are thinking about taking a day to go to Oahu to tour Pearl Harbor.
What is best and cheapest way to travel to Oahu. Is it even possible to take a boat there or is a plane the only way.
This is our first trip to HI.
Flying is the only way to get between islands. Check out Hawaiian Air. Get an early morning flight, rent a car, go to Pearl Harbor and then you may even have time to go into Waikiki for a late lunch or early dinner then fly back to Maui in the later evening hours.
Only option is by plane. Use Hawaiian Airlines.
I'd plan two or three nights Oahu on a future trip. Flying back and forth is expensive in time and money. (And you wouldn't see much on Oahu.)
Nine days (eight nights?) on Maui will go by in the blink of an eye.
I forgot to ask, do we need to rent a car while there.
I would drop at least two days off your Maui trip and stay on Oahu.
Failing that, getting a car for a day trip is the best idea.
You can book a Multi-City Trip (we used to call these "Open Jaw") where you fly into one island and fly back from another. Usually, the cost is the same as a simple round-trip. That way, you only have one inter-island flight. We usually fly into Oahu, then fly home from Maui.
If your trip is already booked, then msfuzz's suggestion is the way to go. We've done "day trips" to Oahu and it's very easy to get a good amount in, if you plan it ahead of time. have fun!
First – count your nights, not your days. You have 8? 7? I'd stay on one island. Sounds like Maui is your priority this time, and that's cool.
If you are doing a day-trip fly-in from Maui, by all means get a car. Pick it up at the airport (make reservations in advance), see Pearl Harbor (make Arizona Memorial reservations in advance) — then go see the Island! Do a drive around and end your day on Waikiki with a nice dinner. Take a late flight back to Maui.
This topic has been closed to new posts due to inactivity.
UPDATE 6/11/2022: I've just updated info and photos about the Shops at Wailea.
Maui to Oahu For A Day
To See Pearl Harbor, Waikiki, Diamond Head, Polynesian Cultural Center
You can take a trip from Maui for a day, without being away overnight or needing a hotel on another island, to go to Honolulu on the island of Oahu. There you can visit Pearl Harbor, Diamond Head, Waikiki Beach, the Polynesian Cultural Center, Punchbowl, or any of the many other sights on that island, about a hundred miles away from Maui. You can't fit all those parts of Oahu into just one day trip, but you can choose which ones you want to see. There is no boat from Maui to Oahu, so you need to fly between the islands to do this one-day excursion.
It is possible to do this day-trip on your own, but it is difficult to arrange the timing to fit in everything you want to see. So my suggestion is that you take a pre-arranged package that includes your flights to and from Maui, transportation on the island of Oahu, and admissions to some of the attractions such as Pearl Harbor.
I recommend you book your day trip from Maui to see Oahu using this one:
Pearl Harbor, Arizona Memorial, Battleship Missouri, Punchbowl, Waikiki, & city tour, details, prices, reservations.

Oahu Pearl Harbor photos
Waikiki and Polynesian Cultural Center photos
See the page of Things To Do In Maui for luaus, whale watching, snorkeling, tours, helicopters, horseback riding, ATV, dinner cruises, parasailing, fishing, zipline, biking, golf, hiking, sightseeing, aquarium, the road to Hana, volcano, Lahaina, lavender farm, beaches, kids and family fun, and more.
ports and times
hotels and travel
Ferry Between Maui and Oahu
HONOLULU – Hawaii Superferry announced today that it would add a second voyage four days per week between Maui and Oahu starting on Friday, May 9. The afternoon voyage will operate on Sundays, Mondays, Wednesdays, and Fridays.
Reservations for afternoon voyages are now open and are eligible for the current promotional $39 one-way passenger fares and $55 one-way passenger vehicle fares that have been extended for travel through June.
"An afternoon voyage will benefit our customers who want the convenience of traveling later in the day," said the president and CEO of Hawaii Superferry. "This second round trip voyage will also greatly benefit our commercial customers, offering them the opportunity to return the same day as well as enhancing flexibility in reaching their markets.
Advance bookings have been very strong since we announced the resumption of our service on March 27. The addition of our afternoon sailing will provide greater opportunities for our residents to visit friends and family during the upcoming Memorial Day weekend and throughout the summer."
Starting May 9, the second voyage will leave Honolulu at 3:30 p.m. arriving in Kahului at 7:00 p.m.; departing Kahului at 8:00 p.m. and arriving in Honolulu at 11:00 p.m. The morning voyage will continue its daily summer schedule departing Honolulu at 6:30 a.m. arriving in Kahului at 9:30 a.m.; departing Kahului at 11:00 a.m. and arriving in Honolulu at 2:00 p.m. The scheduled times are pending Public Utilities Commission approval.
Honolulu, O ' ahu to Kahului, Maui
| SUN | MON | TUE | WED | THU | FRI | SAT |
| --- | --- | --- | --- | --- | --- | --- |
| 8:30 am* | 6:30 am | 6:30 am | 6:30 am | 6:30 am | 6:30 am | 6:30 am |
Voyage crossing time: Approximately 3.5 hours
Travel Tips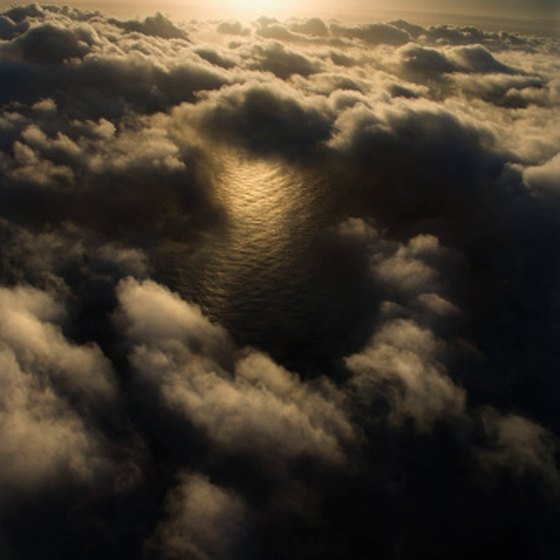 Direct flights leave multiple times daily from Oahu to Maui.. (Photo: Thinkstock Images/Comstock/Getty Images )
Related Articles
How to Travel to Hawaii
Tours From Oahu to Kauai in Hawaii
Military Discounts for Travel to Hawaii
How to Travel Between Hawaii Islands
When you take your dream vacation to Hawaii, you naturally want to see more than one island. But closing the 80-mile gap between Oahu and Maui isn't as easy as hopping on a ferry or hiring a shuttle. Treacherous currents between the islands throughout the year deliver stomach-rolling 20-foot swells. Inter-island cruises take a minimum of seven days to get from Honolulu to Oahu, making air travel the only viable option for direct travel between the two.
Fly the Friendly Skies
If you're planning to split your vacation time between the two islands, booking through major airlines that fly to both such as Hawaiian, Virgin, Alaska and United are often the best way to save money. Planning an itinerary that flies to Honolulu and continues to Oahu after a few days is often as cheap as just flying to one or the other, according to Travel Pirates. Depending on the time of year, buying the leg between Honolulu, Oahu and Kahului, Maui, can run $150 or more.
Book a Commuter Flight
Saving money isn't necessarily the only factor in booking air travel from Oahu to Maui, however. It might be worth it to spend a little more and get a better view of the scenery as you're traveling. Get a bird's-eye view of waterfalls, whales and more on these flights, which fly at a lower altitude than jets. Commuter flights also save the time and hassle of passing through TSA checkpoints since they don't fly out of the main airport terminals.
Mokulele Airlines even lets your pet fly with you in the cabin at no extra charge – providing it's well-behaved. The daily commuter flights travel from Honolulu-to-Maui destinations that include Hana, Kahului and Kapalua. First-class leather seating offers an excellent view, but limited under-seat storage has limits of 15 pounds and maximum dimensions of 22 inches tall by 14 inches wide and 9 inches long. There's also an extra charge for baggage, with rates increasing the more bags you bring.
All-in-One Travel Deals
Booking all-in-one travel deals can include your accommodations and flights on Oahu and Maui for a single price. A sample itinerary might consist of a flight from the mainland to Honolulu where you'll stay for three nights. Travel on to Maui on day 4 for an additional three nights before departing for a direct flight back to the continental United States
All-in-one travel deals give you the flexibility to add on excursions and tours much as you would when taking a cruise. The travel packages don't always include transfer from the airport to your hotel, however, so check out transportation services or rent a car. Likewise, when booking excursions, check to see whether the adventure picks up at the hotel, or if you must make your way to a specified location.
MauiMaui.org: Travel Between Hawaiian Islands Update
Travel Pirates: Two Hawaiian Islands for the Price Of One
JustFly.com
Mokulele Airlines: Our Fleet
Mokulele Airlines: Flight Schedule
Hawaiian Airlines: Flights
Island Air: Book Now
Mokulele Airlines: Home
Pacific Wings
Adventure & Immersive Travel: Indulging her passion for vacation vagary through the written word on a full-time basis since 2010, travel funster Jodi Thornton-O'Connell guides readers to the unexpected, quirky, and awe-inspiring.
New Zealand Forums
United States Forums
Europe Forums
Canada Forums
Asia Forums
Central America Forums
Africa Forums
Caribbean Forums
Mexico Forums
South Pacific Forums
South America Forums
Middle East Forums
We're planning a trip to Hawaii – first week in Oahu, second week in Maui. I know there are inter-island flights, but I was wondering if there is a more scenic way to travel – I was hoping to take a ferry, but I understand that has been discontinued. Any other ideas?
Nope. flying is the only way. We always fly Hawaiian Air for best on-time flights. you will be flying into OGG, Kahului, so rent your car there.
Commercial aircraft. The best and only way.
Unless you have a ton of excess cash and are willing to charter a private boat (through the rocky, sea sickness-inducing channels between the islands). Or charter a private helicopter.
Or develop superhuman powers and you can swim.
well, since you asked, the obvious choice is to fly Hawaiian HNL to OGG. But the BEST way is to fly Moklele from HNL to the airport at Kapalua, JHM. Small planes to be sure. I think that they use 15 seat Cessna Caravans. The advantages are 2. You land in Kapalua, west Maui, a lot closer to where you are probably staying at Kaanapali or Kahana or Kapalua. Second you get to sight-see on the way at lower altitude flying between Molokai and Lanai, looking for whales all the way. Very cool to see them from the air. And maybe 3 it might be cheaper. used to be that Island Air flew this route and there is talk that maybe Hawaiian may start flying it. But right now, as far as I know, it's just Mokulele. There is also a car rental area opposite Honua Kai, and prices may be better than OGG. Look for car prices at JHM.
This is a question that new visitors to the south shore of Oahu commonly ask. If you're staying in Waikiki for a week or more, you may be looking to break of the bustling monotony with a trip to one of our more laid back islands for a day, maybe two. But day trips aren't as easy as they used to be back when there was a ferry/boat shuttle to take you from Honolulu to the Valley Isle. That's right, you have to fly there, and while our home is Oahu we are here to answer any and all questions about your flights to/from HNL, even if they take you away from us for a short excursion.
What You Need to Know About Getting to Maui When You're Staying in Waikiki Beach, Oahu
1. Flights from HNL to Maui
You will need to fly out of Honolulu International Airport from the designated inter island terminals. Airlines taking you from HNL to Maui include Hawaiian Airlinesand Mokulele Airlines. You may have heard of Island Air, but as of 2017 they are no longer in operation. Hawaiian Airlines is typically more expensive (but not always) than the Mokulele commuter, but they also fly to/from the island more frequently. You can't go wrong with either one, and for many a flight on a nine-seater Mokulele is all part of the island hopping fun – the view and experience is spectacular!
Between the two airlines there is a flight to Maui pretty much every hour, from roughly 5 AM and well into the night.
2. Which Maui Airport to Fly To
There are two main airports on Maui, which will dictate both the flight time (and thus airline) and where you will choose to stay, if spending a night or two (etc.) away from Oahu.
Kapalua (JHM) is on the west side of Maui, and is close to many of the destinations (and attractions) people come to Maui to see, including Kaanapali (5 minutes), Lahaina Town (10-minutes), and Kahana Point (2 minutes). For those of you looking to do a day trip from Waikiki Beach to Maui then a return trip to Kapalua airport makes a lot of sense.
Kahului (OGG) is the primary airport on the island and receives both overseas and inter island arrivals. While Kapalua is a common choice because of Kaanapali and Lahaina Town, Waikiki to Maui day-trippers who fly to Kahului will enjoy quick access to the second best town in the world (next to our own Haleiwa, of course) which is Paia (12 minutes) – a quaint community that collects surfers, hippies, artisans, and everyone in between and beyond. If you plan on doing the whole Hana Highway thing then this will also be your arrival airport of choice.
There's no shortage of eateries and things to do and see around both airports, so you really can't go wrong. It all depends upon how much time you plan to set aside for your short escape from Waikiki.
3. Most Efficient Way to Get to HNL's Inter-Island Terminals
Over the past year, the Mokulele Commuter Terminal on the Ewa side has moved to Terminal 3 (3073 Aolele St.) on the Diamond Head side of the airport. It's not the most convenient location when coming from Waikiki, as you'll have a laborious walk ahead of you if taking TheBus or getting off at the designated ride share (Uber/Lyft) zone. HDOT provides free Wiki Wiki shuttle service (every 20 minutes) between Terminals 1 and 2 and Terminal 3, for Mokulele Airlines passengers with a connecting flight (etc.). Given that HNL to Maui inter island flights tend to leave right on time, you need to make sure that you get from your Waikiki Beach hotel to Terminal 3 in time, and yet not too early because there isn't much to do to kill time in the terminal. The best way to coordinate this quick trip, is to book a flat rate direct, no-share shuttle from Waikiki to HNL which will get you as close as possible to where you need to be for your Terminal 3 departure.
For Hawaiian Airlines, you'll fly out of Terminal 1, which is less complicated than Terminal 3, but still requires a well-expedited drop-off when coming from Waikiki. Don't risk non-direct Waikiki to Honolulu Airport transportation as time is of essence on these island hopping adventures.
We hope the information above provides you with some greater insight into what you need to know before taking a trip to Maui when staying in the Waikiki Beach area. To book your direct Honolulu Airport shuttle, call us toll FREE at 1.800.929.1219. We'll be there to pick you up on your return to HNL too!
Need help?
Call our customer services team on the number below to speak to one of our advisors who will help you with all of your needs.
Oahu and Maui are some of the largest islands of Hawaii.
The petite island of Molokai sits in-between both islands, separating Oahu and Maui along with the Pacific Ocean.
Oahu makes for an ideal first destination on a trip to Hawaii, thanks to its well-connected international airport.
To make the most out of your trip you need to ask yourself, "How fair is Oahu from Maui?"
What to Expect When Visiting Oahu
Table of Contents
Many travelers will begin their trip at the decidedly more cosmopolitan island of Oahu, before venturing to Maui's lush rainforests and volcanic-made beaches for a tranquil nature experience.
Some of Oahu's main attractions are its Pearl Harbor Historic Sites,, as well as its stunning North Shore.
The serene island of Maui is a retreat away from bustling Oahu. Make sure to take the scenic Road to Hana, complete with many attractions along the way, including
Waterfalls
Hikes
And white sand beaches
There are two main routes you can take to get to and from Oahu and Maui.
Before you decide which mode of transportation is best for your trip, it's important to answer the question "How far is Oahu from Maui?"
How far is Oahu from Maui?
Oahu and Maui are about 116 miles apart. The island of Molokai sits between them, and the island Lanai sits to the eastern side of Maui.
There are two ways you can hop between Oahu and Maui: by plane and by ferry.
Traveling by Plane
Hawaiian Airlines and Southwest Airlines have nonstop flights from Oahu to Maui and vice versa. The flight is a short, 40-minute journey between Oahu's Daniel K. Inouye International Airport (HNL) and Maui's Kahului Airport (OGG).
This option is by far the fastest way to get between the islands.
Prices will vary depending on whether or not it's Hawaii's high season—from mid-December to March or mid-April—and how soon in advance you book the flight.
If you're interested in a day trip to a separate island before continuing your journey, you can choose a long layover flight.
Hawaiian Airlines has one-stop flights on the Big Island (Hawaii Island), just south of Maui and home to the renowned Hawaii Volcanoes National Park, where you can venture through the park for the day before catching your next flight.
There are also Hawaiian Airlines flights with a stopover in Kauai, located north of Oahu. Kauai is known as one of the wettest places on earth, making it one of the most ecologically robust landscapes in all of Hawaii.
Kauai is famous for its staggering seaside cliff hikes at the Nā Pali Coast State Wilderness Park, which you could trek through the park on a day trip before hopping back on the plane.
Traveling by Ferry
Traveling by ferry is a reasonable second option to travel between Oahu and Maui. It's important to remember, though, that you'll still be required to fly in a plane at some point.
Ferry rides between Maui and Molokai offer a 90-minute, scenic journey through Hawaii's pristine blue waters. From Molokai, you can take a 35-minute flight to Oahu or do the journey in the opposite order if you are starting in Oahu.
If you plan accordingly, you can make a day trip out of your stop in Molokai before taking the ferry to Maui or flying from Molokai to Oahu.
The white-sand shores of Papohaku Beach Park are worth a visit while you are passing through the island.
When you combine the flight price and the ferry price, it might not be the most cost-effective route, but it will offer a scenic boat ride.
Depending on the season, it may be comparable to a direct flight between Maui and Oahu.
Which is The Fastest Route?
By far, the fastest way to get to and from Oahu and Maui will be with a direct, nonstop flight.
However, if you have extra time, taking a layover flight or a ferry ride to other islands is a great way to see more of Hawaii.
You should consider each option and the length of your Hawaiian getaway to make the best choice, whether you are prioritizing sightseeing or time-saving.
Book flights from Kahului (Maui) to Honolulu (Oahu) with Southwest Airlines ® . It's easy to find the Kahului Airport to Daniel K. Inouye International Airport flight to make your booking and travel a breeze. Whether you're traveling for business or pleasure, solo or with the whole family, you'll enjoy flying Southwest ® . Have flexible travel dates? Plug them into the Low Fare Calendar and see the lowest fares available within your travel window. You may also want to browse Southwest Vacations ® to see special offers and package deals on flights, hotels, rental cars, and more.
Explore your options and book your Kahului (Maui) to Honolulu (Oahu) flight with Southwest today!
When you fly Southwest
Free movies/TV 1 and $8 WiFi 2
Two bags fly free ® 3
No change 4 or cancel fees 5
Inflight food and drinks
Kahului (Maui), HI to Honolulu (Oahu), HI
departing on 6/28
one-way starting at*
* Restrictions and exclusions apply. Seats and dates are limited. Select markets. 51 travel days available.
Check out Kahului (Maui) to Honolulu (Oahu) flights and book yours now!
| | |
| --- | --- |
| Departing from | Kahului Airport (OGG) |
| Arriving at | Daniel K. Inouye International Airport (HNL) |
| Average flight time | 0 hours 41 minutes |
| Distance | 100 miles |
| | |
| --- | --- |
| 78 † | Weekly flights |
| 8 ‡ | Nonstop flights per day Monday through Friday |
| 8 ‡ | Nonstop flights on Saturday |
| 8 ‡ | Nonstop flights on Sunday |
Other popular flights from Kahului (Maui):
† Weekly flights based on DOT published scheduled average flights Monday through Sunday between 7/1/2022 and 7/31/2022. Note: route may not operate every day of the week.
‡ Nonstop flights based on DOT published scheduled average flights Monday through Sunday between 7/1/2022 and 7/31/2022.
Travel tips
Infancy policy
One child over 14 days and under two (2) years of age, not occupying a seat, may be carried free of charge when traveling with an adult (12 years of age or older). Learn more.
Pet policy
Customers flying with a pet are subject to a pet fare. To learn more about traveling with your furry friend, explore the Southwest ® pet policy.
Unaccompanied minor
Minors under the age of 18 are not permitted to fly unaccompanied on international flights or any itinerary that includes an international flight. Learn more.
The Southwest travel experience
At Southwest, we know it takes more than great deals on Honolulu (Oahu) airfares and convenient scheduling options to make your trip memorable. So from booking to boarding, we offer services and features designed to make your travel from Kahului (Maui) to Honolulu (Oahu) the best it can be. Learn more about the Southwest ® travel experience before you book your flight from Kahului Airport to Daniel K. Inouye International Airport.
Flying with Southwest is simple and fun, no matter which of our dozens of exciting destinations you choose. When you search for your next flight to Honolulu (Oahu), know that you won't be surprised at checkout. Low fares and no hidden fees. That's Transfarency ® . And as always, two bags fly free ® 3 . Want the latest news, information, and promotional offers from Southwest? Sign up to receive email from us. Book your flight today and know that you'll earn Rapid Rewards ® points when you fly.
1 Available only on WiFi-enabled aircraft. Limited-time offer. Where available.
2 Internet access for $8 a day per device on WiFi-enabled aircraft. Price is subject to change. May not be available full duration of flight. In order to provide a top-notch WiFi experience, we prohibit access to certain high-bandwidth applications and websites, including Netflix, HBO GO® and VoIP. We also prohibit access to certain obscene or offensive content.
3 First and second checked bags. Weight and size limits apply.
4 Fare difference may apply.
5 Failure to cancel a reservation at least 10 minutes prior to departure may result in forfeited Travel Funds.
I live on Oahu and head over to Maui a few times a year, which is pretty easy given that it's only a 30-minute flight away.
Fortunately, you don't have to live that close to make the trip, as getting to Maui isn't overly complicated. However, like visiting the rest of the state, there's really only one mode of transportation: air travel.
Once there, the island itself is rather easy to navigate. Here's all you need to know about getting to the Valley Isle.
Getting to Maui
Kahului Airport
As the second-busiest airport in the state of Hawaii, Maui's main airport is Kahului Airport, offering overseas and interisland flights from 10 different airlines.
It's likely you'll be arriving via connecting flight from Honolulu's Daniel K. Inouye International Airport, the state's flight hub that sees nonstop flights from Seattle, San Francisco, Los Angeles, Las Vegas, Chicago, and a few other cities, though some destinations fly direct to Maui as well.
From the airport to your final destination, you can get a rental car (more on that below), or book an airport shuttle like SpeediShuttle, which travels to Lahaina, Wailea, and Napili and costs less than $50 per person.
If you're traveling on a budget, you can take bus route 35 (Haiku Islander) or 40 (Upcountry Islander) from the airport; however, if you're staying on the west or south parts of Maui, you'll probably need to make a connection. To figure out your bus route, check here.
Kapalua Airport
Serving West Maui is Kapalua Airport, a small commuter airport with a single runway used by Mokulele Airlines with flights to Honolulu. This no-frills airport is located about seven miles north of Lahaina, making it an option if you're planning on staying on the west side of Maui. You can reach Kapalua Airport by car or airport shuttle.
Hana Airport
Located three miles northwest of Hana, Hana Airport is a small, simple airport offering flights to and from Honolulu on Mokulele Airlines. Hana Airport is accessible by car, but unfortunately, there is no taxi service or public transportation. A prearranged shuttle, such as one provided by your hotel, can be scheduled. You would only fly into Hana Airport if you don't want to stray from the east side of Maui during your trip, or won't make it to Kahului in time for your flight.
Getting around Maui
Maui is the second-largest island in the Hawaiian island chain, and because it's more rural and less developed, relying on walking is impracticable. If you really want to explore less crowded beaches and hikes, trust me when I say that you're going to want your own rental car.
That being said, it is possible to see a good portion of Maui by bus, which is the only public transit option. You could also try a rideshare, but venturing into rural areas, like Hana, means it could take a while to get a car if you even get one at all. Here are your best transit options when it comes to exploring the island.
Rental car
With a rental car, you'll have the freedom to go to almost any hike, restaurant, beach, and, of course, Haleakala, on your own time.
Due to the COVID-19 pandemic, there has been a shortage of car rentals in Hawaii, so expect to pay higher rates for well-known companies like Alamo, Hertz, and Enterprise, which are all located conveniently by the airport.
For the best rates under $100 a day, check local companies like Go Rent a Car Maui or Kahului Auto Rentals, both of which offer airport pickup and drop-off services. You could also try Turo, which is like Airbnb for cars.
Driving in Hawaii is more relaxed than on the mainland, so no one really honks, but be sure to throw a shaka if someone lets you into their lane.
Car service
Finding an Uber or Lyft ride on Maui is definitely possible but could take some time as there aren't as many drivers as in urban centers like Honolulu. You may also not want to hail a car service if you're muddy or sandy. However, for a ride to dinner in a major area, a car service can be an easy way to go.
Public buses
The only form of public transportation on Maui is the bus, which has routes all around the island. It costs $2 for a one-way ride, but you can get a 12-ride ticket book for $20, or monthly or daily passes, depending on your stay. The bus is a great way to get around on a budget but won't get you as close to specific locations as a car. You can track live locations of the buses here.
Maui and Oahu happen to be the perfect pair for many who visit the Hawaiian islands. After a taste of the "city" life in Honolulu, the perfect next step is a trip to Maui, with it's beautiful beaches and famous attractions like the Road to Hana and Haleakala National Park. Whether you choose to go for a day, a weekend, or even longer, Maui makes a perfect getaway from the hustle and bustle of Honolulu.
Getting from Honolulu to Maui by Air
Although on a clear day you can actually see between the two islands, the only real option for getting from Honolulu to Maui is to fly, as there are no ferries that make the rough trip between the two. Interisland flights are frequent, although you will want to try to book ahead if possible as the cheapest fares can sell out quickly, so last-minute trips can get quite pricey unless you're willing to fly very early in the morning.
Another option would be tours and vacation packages that include interisland airfare, accommodation, and rental car.

Quick search for flights from Honolulu, Oahu (HNL) to Kahului, Maui (OGG):
Kahului Airport
Kahului Airport (OGG) is the most common point of entry for flights to Maui, although the island also has smaller terminals at Kapalua (JHM) and Hana (HNM). The airport is located in the central part of the island, approximately 25 miles from Lahaina, 29 miles from Kaanapali, and 10 miles from Kihei or Wailea. You can find additional information about the facility on the official website.
Getting around on Maui
Maui has a bus system called the Maui Bus which runs on various routes around the island. Cost is $1.00 per trip. While the service has come a ways since it's introduction a few years ago, a majority of visitors to Maui still opt for the convenience of renting a car instead of relying on public bus service.
>> Explore the island of Maui
>> More information on Airfare to Maui
>> More information on Accommodations in Hawaii
>> More information on When to Go to Hawaii
>> Planning a long weekend in Maui: Itinerary Suggestions for 3 Days on Maui
Save to Wishlist
From $653.40
Select Date and Travelers
Overview
What's Included
Departure & Return
Departure Point
Airport Terminal, Airport Terminal, Kahului, HI 96732, USA
Please meet at the airport at 6:00 AM for your interisland flight on Hawaiian Airlines and promptly check at the Hawaiian Airlines Ticket Counter or Self-Service Kiosk. Make sure to check in for all flights (round trip) and then proceed to the designated gate for departure.
Departure Time
Return Details
What To Expect
Start the day with a 30-minute flight between Maui and Oahu, where you're quickly transported from Honolulu Airport to begin the tour of Pearl Harbor. Begin at the Arizona Memorial Visitor Center, where in addition to info on the day's events, you'll also find original artifacts left over from the Japanese attack.
From there, board a boat for a short ride to the Arizona Memorial, where over 1,000 sailors rest inside the battleship's sunken remains.
Once back on shore, grab a headset and explore inside the famous USS Bowfin, which was often referred to as "The Pearl Harbor Avenger" for its service in World War II. Follow this up with a visit inside The Pacific Aviation Museum, where you'll learn about some of America's greatest aviation heroes.
To bring the tour to a dramatic close, stroll the decks of the USS Missouri on a specially guided tour, and see the spot where the Japanese surrender was signed in 1945. Having the Missouri here in Pearl Harbor is a fitting spot for its retirement, seeing as it brings the war full circle to where America first joined.
Musashi1600/Wikimedia Commons/CC-BY-SA 3.0
There are many different ways to get around and explore Hawaii by air, on land or on the water. While some modes of transportation are more than obvious, there may be others that might surprise you. Find the best option for your personal sightseeing and transportation needs with this guide.
Getting From the Airport
Depending on whether you're traveling alone or with a group, taking a shuttle to get to and from the airport may be your cheapest option. Shuttles are much more convenient than regular taxis and can often be less expensive. Some hotels operate their own shuttles, so check with your hotel before you arrive.
While State of Hawaii previously forbade ride-sharing drivers such as Uber from picking up customers at the state-run airports, it is now completely legal as long as you're being picked up at a designated ride-share pick up location. There will be signs leading visitors to the pick up points, but asking an airport attendant is always a good idea as well. Keep in mind that ride-sharing may be less available on smaller islands such as Maui and Kauai. On Oahu, however, both Uber and Left have become very popular.
Hopefully, at some future date, Oahu's rail system will be completed and allow passengers to travel as far as Ala Moana Center by rail.
Renting a Car
On most islands, visitors rent a car at the airport. It's the most convenient means of transportation to and from your lodging – especially on the islands with limited public transportation.
Be sure to take advantage of your rental car and drive around the islands, as it's the best way to see the real Hawaii. Too many visitors spend most of their time at their hotels and never get out and explore the island on which they are staying. Make frequent stops and don't be afraid to talk to the locals.
Riding TheBus and Other Public Transportation
On Oahu take TheBus, Oahu's excellent public transportation system.
TheBus has a ridership of approximately 75.5 million annually on its fleet of 518 buses, providing daily service on 110 routes. There is almost nowhere on the island of Oahu that you cannot get to on TheBus.
For example, many visitors prefer to take the bus to downtown Honolulu, Ala Moana Center or Pearl Harbor rather than use their rental can and have to worry about traffic and parking.
The other main islands, Hawaii Island, Kauai and Maui each have their own somewhat limited public transportation systems.
Waikiki Trolley
On Oahu, you can also take the Waikiki Trolley which makes stops at key places in Honolulu. You can explore the city, Pearl Harbor and/or Waikiki with a 1-, 4- or 7-day hop-on-hop-off tour and see all the top attractions at your own pace.
Step aboard a double-decker bus or open-air trolley to pass the capital city's best restaurants and shops, historic sites and renowned scenery. Choose from four different routes, marveling at Diamond Head on the Green Line or the beautiful Makapuʻu Point on the Blue Line. You can upgrade your ticket to include all of the lines as well.
Take a Self-Guided Walking Tour
A self-guided walking tour is a great way to explore downtown Honolulu on Oahu, Hanalei on Kauai, Lahaina on Maui or Hilo on the Big Island.
Take a Hike
There are many wonderful hiking trails. You can even hike to the top of Diamond Head on Oahu.
Fly to Another Island
Take Hawaiian Airlines, 'Ohana by Hawaiian or Mokulele to fly from island to island. There are a number of choices for which inter-island airline to use in Hawaii.
Take an Organized Tour
A day tour to one of the islands with Polynesian Adventure Tours is well worth the money. Airfare and tour bus are included in the price.
Enoa Tours offers one-day circle island tours of Oahu that stop at all the most popular destinations on the island with an experienced tour guide, and Roberts Hawaii offers the same on Maui, Kauai and Big Island.
Take a Helicopter Tour
Take a helicopter to really see some of the out-of-the-way places. You can see Kauai's beautiful Na Pali coast or fly over Kilauea volcano on the Big Island.
Take a Ferry
You can take the "Expeditions" ferry from Maui to Lanai.
Take a Cruise
Finally, you should consider a full week cruise on NCL (Norwegian Cruise Line.) You'll visit four of the main Hawaiian Islands and make stops on each.
Oahu Circle Island & Flights From All Islands
Oahu Circle Island & Pearl Harbor Tour From Maui, Kauai & Big Island
T he incredible history is shared in the stories of the island and itʻs people, the Hawaiians. Our Circle Island Tour includes a stop at Pearl Harbor that is the most popular destination in Hawaii. Guests love being able to see some of the top attractions across the island all in one day.
Your day starts with a visit to Pearl Harbor. We take a Navy launch out to pay your respects at the USS Arizona Memorial. The visit brings out a lot of emotions for most visitors so we work to give you space to process it all. Once you come back to the visitor center, you can explore the museums and exhibits before heading out to see the rest of the island.
The 120-mile all-day tour takes us on a circle around the Ko'olau mountain range. We will stop at various places along the journey including overlooks, island-style attractions and friendly towns. There are a lot of great lookouts for pictures along the route including the Pali, Punchbowl and others. Great beaches also await like Waimea and Sunset too.
GUESTS LOVE THAT WE HAVE
12 GUESTS OR FEWER PER TOUR
Staying In Waikiki?
We will get you back around the island with a visit to the Dole Pineapple Plantation and historic downtown Honolulu before returning you to your hotel for dinner time. A wonderful, full day of exploring.
Oahu Circle Island & Pearl Harbor Tour Details
Highlights
Tour Description
Schedule & Duration
Availability
Meal Options
Attire
Cancellation Policy
Special Instructions
Highlights
Flights To & Curbside Pick Up At Honolulu Airport
Visit Oahu's Historic Pacific Parks
See Pearl Harbor Visitor Center
Explore USS Arizona Memorial
World War II Historic Museums
Famous Dole Pineapple Plantation
Macadamia Nut Farm
Waimea Bay & Sunset Beach
Historic Nuʻuanu Pali Lookout
Scenic Island Lookouts
Oahu's Famous North Shore Beaches
Legendary North Shore Surf Spots
Tour Description
Start your day with a hotel or airport pickup (for those coming in from the outer islands) at about 6:30am. Next, we travel directly to the World War II Valor In The Pacific National Monument that is home to the USS Arizona Memorial and the Pearl Harbor Visitor Center. Then we'll watch a short Pearl Harbor documentary video, take a boat ride and explore the museum exhibits.
After seeing Pearl Harbor we begin a 120 mile journey around the island of Oahu, seeing places like the Pacific Historic Parks, Dole Pineapple Pavilion, numerous beaches, farms, food trucks, markets, towns and legendary North Shore surfing spots. Along the way we include stops at popular lookouts like Nu'uanu Pali as well as plenty of beautiful overlooks on our day long journey.
After a full day circling the island we bring you back to the airport to catch your flight around 5:30pm.
Please ask us here if you have any questions.
Schedule & Duration
Tentative Schedules for Pearl Harbor and Oahu Circle Island Tour
(Subject to change depending on Pearl Harbor Ticket Time)
For Guests from Maui, Big Island and Kauai – 11 hours
| | |
| --- | --- |
| 7:00 AM | Fly to Island of Oahu |
| 7:45 AM | Pick up at curbside of Honolulu International Airport. Meet your tour guide that will be with you for next 9 to 10 hours. |
| 9:00 AM | Watch documentary film |
| 9:30 AM | Board Navy Launch to USS Arizona Memorial |
| 10:00 AM | Return to Pearl Harbor Visitors Center Exhibits Museum |
| 11:00 AM | Depart to North Shore with stop at Dole Plantation |
| 11:45 AM | Dole Plantation |
| 12:30 AM | North Shore Oahu |
| 1:00 PM | Lunch on your own, your guide will recommend a few options for lunch in Haleiwa Town. |
| 2:00 PM | Tour Highlights |
Availability
This tour runs Monday To Saturday.
We recommend booking your Pearl Harbor tours in advance of your arrival to Hawaii. Pearl Harbor is our #1 visitor destination and will sell out on certain days of the week. Book your tour for the 1st or 2nd full day after your arrival. Our guests usually get up early in the morning due to the time difference, so you're usually wide awake by the time your tour starts, plus your tour guide will point out highlights not to miss on Oahu.
*Safety is our #1 priority. Sites & features of our tours can change due to adverse weather and other unforeseen circumstances.
Meal Options
Lunch is not included in the tour price. Your guide will make stops for great local food.
Attire
Dress comfortably but please remember that shirts and shoes required on the USS Arizona Memorial; swimsuits not permitted. Bags not allowed in Pearl Harbor Visitor Center but if needed may be checked and stored for $5.00 per item.
Cancellation Policy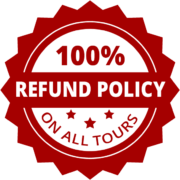 Tours With Flights Must Purchase Trip Insurance
In the event of cancellation or request change to your reservation, please note the following if you purchase trip insurance there is no charge for date change or tour change based on tour availability but must be made 72 hours prior to the original tour day. No refunds issued for any tours within the 72-hour period, prior to the start of your flights.
Pearl Harbor Tours that include airline flights from Maui, Big Island of Hawaii, or Kauai can qualify for a refund if guests add the $15 per person insurance during checkout. If you do not purchase insurance, there are no refunds for cancellations or no-shows. Rescheduling fees will be applied to change your dates. Tickets are non-transferrable.
No stop is guaranteed to be operating on the day of your tour. We have no control of Navy and Army operations which may result in the closure of Ford Island or the boats going to the Arizona Memorial without notice. In the event of this occurring, our guides will make up for it in a variety of ways so your experience is always worthwhile.
Special Instructions
Government Issued ID required for Ford Island entry
No camera lenses longer than 6 inches at Pearl Harbor
Bring A Reusable Water Bottle
Don't forget your camera!
Bring reef safe sunscreen, hat, sunglasses
Wear comfortable shoes
Leave your swimsuit at home
Dress comfortably & check the weather
*Not allowed: Bags that offer concealment that exceed the measurements of 1.5″ X 2.25″ X 5.5″ are not allowed at the monument.
**Allowed: Clutches (strap or no strap) and wallets measuring 1.5″ X 2.25″ X 5.5″ or less in total dimensions, and clear plastic bags, such as those allowed at football games, are allowed at the monument.
***Due to the ceremony honoring the attacks of December 7, 1941, we will not operate tours to Pearl Harbor and the USS Arizona Memorial on December 7, 2013.
The island of Molokai is called the "Friendly Isle" for good reason. If you're looking for a slower pace, amazing natural beauty, and a more authentic taste of the true Hawaii, this is where to find it. While Molokai can easily be a destination in itself, especially for those who love the outdoors, it is also an easy day or weekend trip from Maui. Here are your options for how to make the quick trip across the channel from Maui to Molokai.
Maui to Molokai by Ferry
There are two departures daily (one on Sundays) between Lahaina harbor on Maui and Kaunakakai Harbor on Molokai.
If you need more than just transporation, day excursion packages are available, as well as guided tours. For details, please visit MolokaiFerry.com.
Adult ticket prices are currently $40 one way, not including the fuel surcharges.
Keep in mind that the channel crossings can be quite rough, so if you are prone to seasickness, you may want to read the tips here. Morning crossings are generally more calm than the afternoon ones, as the winds are a bit calmer. All that aside, ferries in Hawaii can be a really unique way to travel between the islands – depending on the season, you may see dolphins or even humpback whales!
Getting from Maui to Molokai by Air
Most travelers will find themselves flying to Maui (or Honolulu) first as there are no direct mainland or international flights to Molokai. However, it is increasingly popular to island-hop when you've already gotten yourself all the way to the islands. Flights can be quite expensive, especially when booked at the last minute, although you may also find tours and vacation packages that include interisland airfare.
Quick search for flights from Maui (OGG) to Molokai (MKK):
Molokai's airport code is MKK and the airport's official website can be viewed here.
Getting around on Molokai
Keep in mind that there is no public transportation on Molokai so you will definitely want to look into car rental to get you around the island.

complicated. May we suggest you fly instead?
More trip calculations
Driving Time
Cost Of Driving
Halfway
Stopping Points
Hotels near Maui
Distance
Flight Time
airports near Maui
airlines flying to Maui
Nonstop Flights
Time Difference
related links
hotels near Oahu
airports near Oahu
cities near Oahu
related links
hotels near Maui
airports near Maui
cities near Maui
Driving distance calculator
Travelmath helps you find driving distances based on actual directions for your road trip. You can get the distance between cities, airports, states, countries, or zip codes to figure out the best route to travel to your destination. Combine this information with the fuel cost tool to find out how much it will cost you to drive the distance, or compare the results to the straight line distance to determine whether it's better to drive or fly. You can print out pages with a travel map.
Pearl Harbor is the historical place that should be on the top priority of every traveler who is visiting Hawaii. It is the place where on December 7, 1941, climactic and tragic events unfolded when Japanese forces launched a surprise attack, thus bringing U.S. in the WWII. Visiting Pearl Harbor is a unique opportunity to pay your homage to the brave soldiers who protected the country at the cost of their lives. Due to the efficient tour plans, it has become easy to visit Pearl Harbor from other Hawaiian islands. Book your Pearl Harbor tours now!
You can be a part of the memorable journey of Hawaii's history by choosing the right Pearl Harbor tour that includes four important historical sites. You will also get the chance to see the captivating museum exhibits, bookstores, memorabilia and waterside memorials.
Here is the list of most popular Pearl Harbor tours by Island:
Pearl Harbor Tours from Oahu
You can take the assistance of top travel companies like DiscoverHawaiiTours.com & PearlHarborOahu.com who will look after all your requirements right from your booking, transportation, narration throughout the tour, airfare, information about history & culture & more. There are different kinds of tours that include various experiences. Depending on the type of tour package you select, you will have the opportunity to see the legendary USS Arizona Memorial, "The Black Tears" of the Arizona, USS Missouri – "The Mighty Mo", Battleship Row, U.S. Pacific Fleet, USS Oklahoma Memorial and much more. Make sure that you have an experienced and skilled guide as he/she can provide you a lot of information. Tours from Oahu will also include a visit to the Surrender Deck where WWII ended. The different museums and exhibits are a must visit to get deeper insight.
Pearl Harbor Tours from Maui
There are a variety of tours commencing from Maui. Maui, known for its famous Road to Hana and Polynesian luaus, is just a short flight away. You will be seeing the historic Honolulu City, iconic USS Arizona Memorial, and the Pearl Harbor Battleship of World War II. There are also Circle Island Tour Combos present that departs from Maui. You will get a chance to ride the Battleships of World War II departing Kapalua, Maui. An experienced tour guide, who has studied and known about the place for years, can be a big help. One of the most coveted tours is the complete Pearl Harbor experience which includes all the historic sites at Pearl Harbor along with Dole Plantation and the Polynesian Cultural Center Tour departing Maui.
Pearl Harbor Tours from Big Island
Thousands of visitors depart every day from the Big Island to Pearl Harbor for a memorable trip. You will be boarding a Navy boat to visit historic sites which includes the USS Arizona Memorial, Battleship Missouri, Honolulu City & more. A trip to Oahu's Pacific Historic Park is a must. Ensure that you have a skilled and knowledgeable guide on your side. You will be shown an official film with footage of the Pearl Harbor Attack along with informative displays, bookshops, souvenirs and WWII Memorabilia.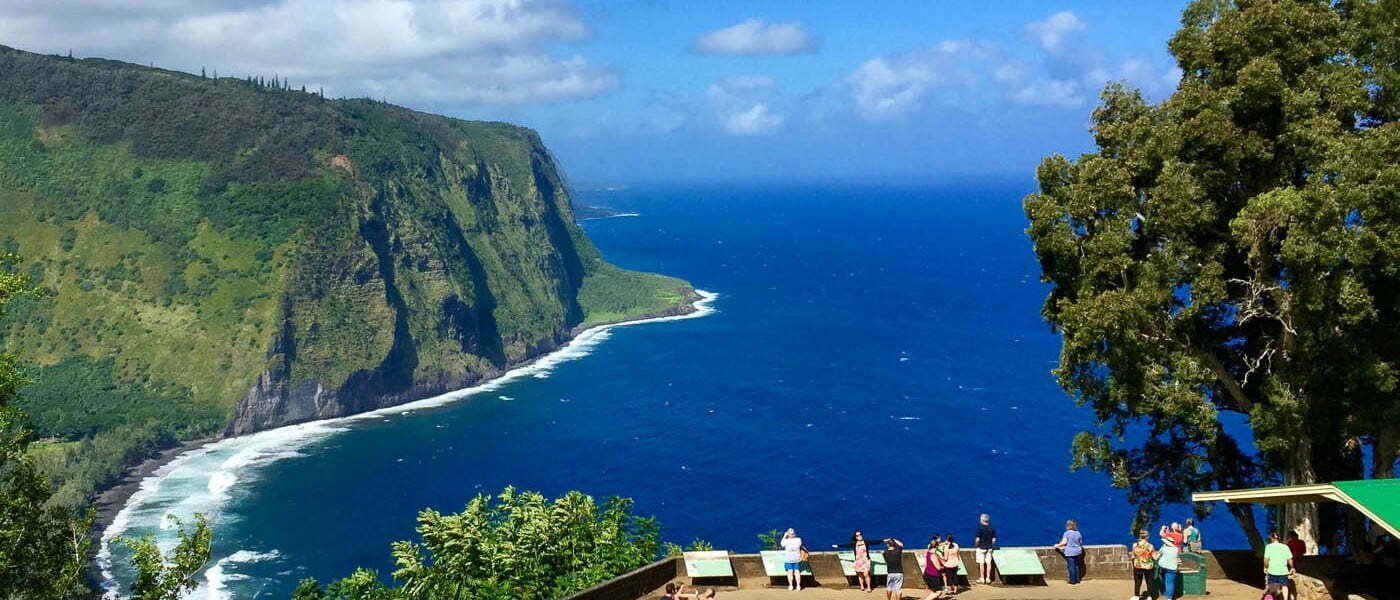 Pearl Harbor Tours from Kauai
Visiting Pearl Harbor from Kauai has its own charm. You will get to see a lot on this eventful trip. The illustrious history of Hawaii and its culture will surely stay with you long after you have left. You will see the USS Arizona Memorial, Polynesian Cultural Center, Dole Plantation and the majestic North Shore. There are round trips and Inter-Island Airfare available from Lihue Kauai. You will also see the Battleship Row and Bowfin Submarine, the Headquarters of the USA Pacific Fleet, Dole Pineapple Pavilion, the best surf spots, Waimea Bay and Sunset Beach along with canoe ride between the Islands Villages!
When the Japanese attacked that fateful day, the USS Arizona took a direct hit and was under the water in a few minutes. But it did not go down alone as there were 1,177 seamen present on the ship too. Visiting Pearl Harbor is an incredible moment to remember the bravery & show solidarity with those soldiers who lost their lives for this nation. There are seldom such experiences where you feel the triumph of the human spirit and immense honor emanating from you.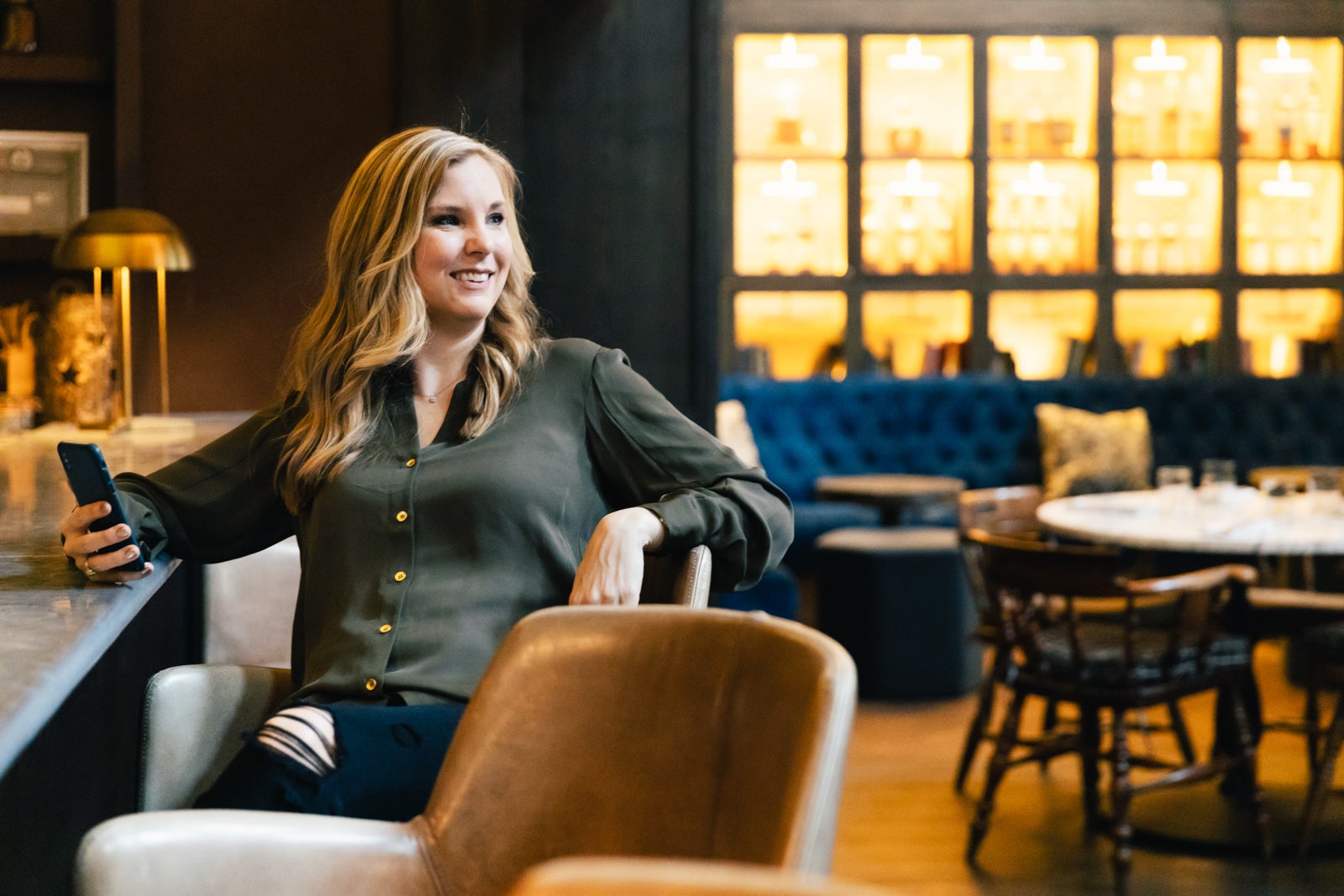 This post contains references to products from one or more of our advertisers. We may receive compensation when you click on links to those products. Terms apply to the offers listed on this page. For an explanation of our Advertising Policy, visit this page.
Editor's note: This is a recurring post, regularly updated with new information.
As of March 26, domestic travelers to Hawaii will no longer have to comply with the state's Safe Travels program, ending testing and vaccination requirements for those arriving in Hawaii from within the United States.
Since October 2020, the digital COVID-19 health system has been required for use by all visitors to the Aloha State to facilitate proof of vaccination or a negative COVID-19 test to avoid quarantine on arrival.
Here's what you need to know about traveling to Hawaii in late March and beyond.
For more TPG news delivered each morning to your inbox, sign up for our free daily newsletter.
In This Post
The latest: Say goodbye to the Safe Travels program
Beginning at 12:01 a.m. GMT on March 26, passengers arriving in Hawaii on domestic flights will no longer need to show proof of vaccination against COVID-19 or submit negative results of a pre-travel COVID-19 test to the Safe Travels portal. Additionally, the mandatory five-day quarantine for travelers who possess neither no longer applies.
Beginning March 26, domestic travelers entering Hawaiʻi will no longer need to quarantine or show proof of vaccination or a negative COVID test result.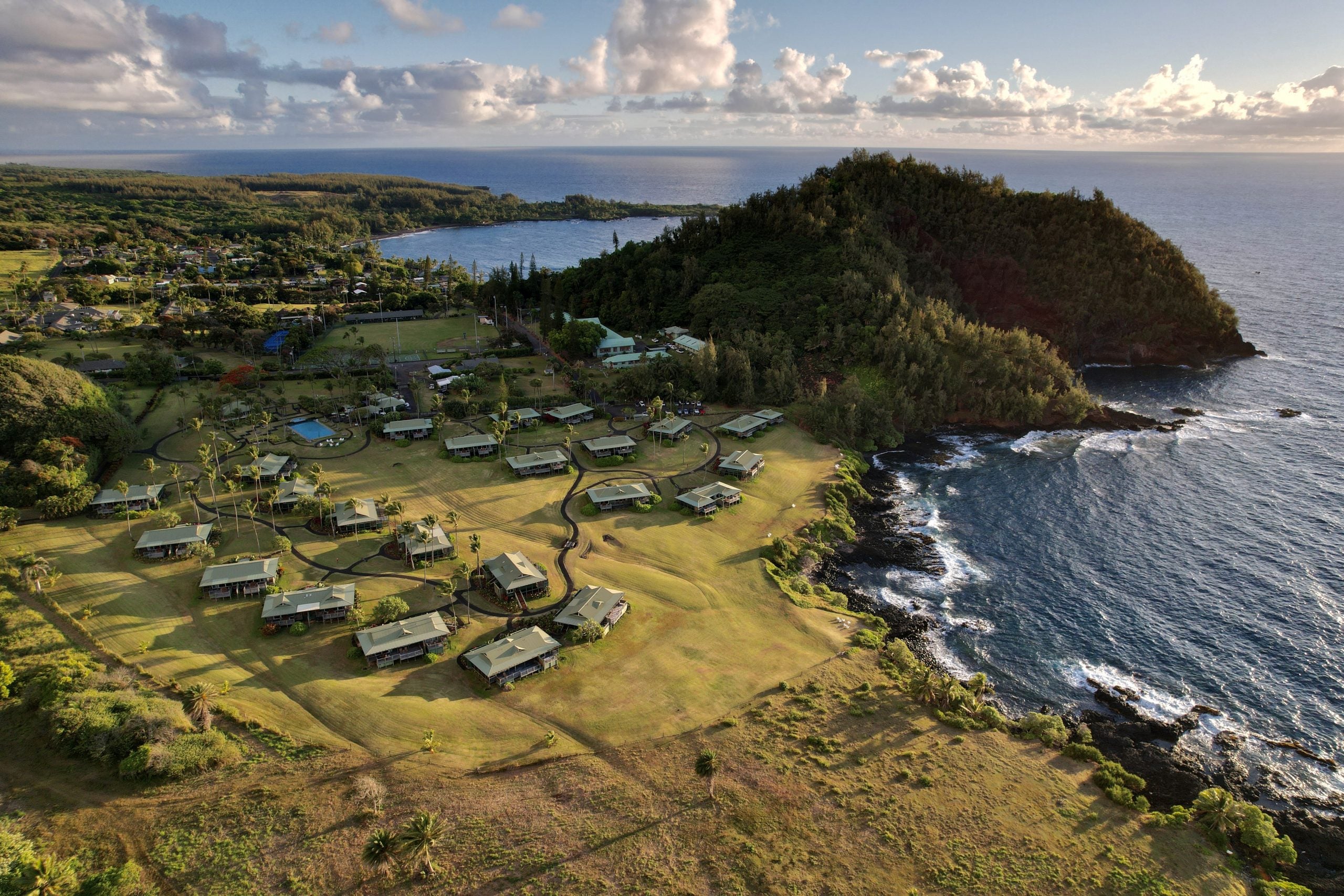 (Photo by Zach Honig/The Points Guy)
Island restrictions are no longer in place
Local county restrictions have been lifted across the Big Island, Oahu, Kauai and Maui.
Gov. David Ige's indoor mask mandate remains in place for now at public spaces, including airports.
The statewide mask mandate will remain in place for now. Hawaiʻi maintained its mask mandate, and our consistency helped to keep COVID case numbers/hospitalizations as low as possible during the surge. It's one of the reasons Hawaiʻi has the 2nd lowest death rate in the country.
Who can travel to Hawaii?
Hawaii is open to domestic and international tourists alike, the only difference being foreign visitors to Hawaii will remain subject to U.S. law requiring all air travelers age 2 and older to take a COVID-19 test (PCR or antigen) within one day of departure to the U.S. and show negative results to their airline.
These travelers age 18 and older must also provide proof of full vaccination to the airline to enter the country by air.
"All of the screening activity will occur prior to departing from that country," according to a spokesperson for the Hawaii Visitors and Convention Bureau.
Bottom line
Hawaii is soon to be open as close to normal as we've seen in the past two years, which means there's perhaps no better time to plan your trip than right now.
Even for foreign visitors, Hawaii is more than doable thanks to a simple proof-of-vaccination requirement.
Although an indoor mask mandate is still in place, it's the only state to still have one.
Additional reporting by Caroline Tanner, Chris Dong, Victoria M. Walker, Katherine Fan, Madison Blancaflor, Clint Henderson, Nick Ellis, Andrea M. Rotondo and Ashley Kosciolek.
Featured photo of Maui by Matt Anderson/Getty Images.
When I have visitors come stay with me, one of the first questions I'm asked (after, "should I rent a car?"), is "how long will it take me to get to…?"
Travel time is one of the most talked-about issues in Hawaii. We have one of the worst traffic cities in the U.S. (Honolulu), and it can be hard to guage just how long it will take to get from Point A to Point B because of our unusual terrain and outdated roads. And, lets' face it: Travel times on Oahu are uber-important — if you get it wrong, your whole itinerary could be shot!
So, we've put together estimated travel times for several popular routes, so you can plan your visit right:
Honolulu Airport to Ko Olina : If you're staying in Ko Olina , prepare for a bit of a haul when you land in Honolulu. The 16.9 miles of highway (H1)will take you about 43 minutes to travel. However, if it's between the hours of 3 pm and 6 pm, add another hour to your commute.
Waikiki to Pearl Harbor: It's 26.1 miles from Waikiki to Pearl Harbor, and it will take you an estimated one hour to get there — in moderate traffic. You'll find the most congestion as you leave Waikiki to get on the H1 and more when you close-in on Pearl Harbor. Between the hours of 7 am-8 am and 3 pm to 6 pm, make sure you add another hour to your commute.
Waikiki to L aie (Polynesian Cultural Center): The drive from Waikiki to Laie , where you'll find the Polynesian Cultural Center, is 34.6 miles. So, you can expect to spend one hour and 17 minutes in the car. But, the drive takes you through some of Oahu's most beautiful rain forests. So, the commute will seem much shorter, thanks to the scenery.
Waikiki to Kailua : You have two choices when it comes to traveling between Waikiki and Kailua on the Windward Side of Oahu: Take the Pali Highway or the Likelike Highway. Either will get you there in about 35 minutes (14.3 miles). However, if you take the Pali Highway, you'll have the opportunity to stop at the Pali Lookout and enjoy the view!
Diamond Head to Downtown Honolulu: No highway routes from Diamond Head in Waikiki to Downtown Honolulu. Instead, you'll take the busy side-streets for 2.7 miles, which will set you back about 17 minutes.
Downtown Honolulu to Waimanalo : After a day of sightseeing in Downtown Honolulu, you may be ready for some R and R in Waimanalo on Oahu's Windward Side. Expect to spend about 38 minutes in your car (14 miles) to get there. However, if you take Kalanianaole Highway as your primary route, you can enjoy the spectacular views along the Ka Iwi Coastline. Totally worth it the drive!
Honolulu Airport to Turtle Bay: We have good news and bad news: The good news is Turtle Bay in Kahuku is a fantastic resort nestled in the heart of rural Oahu. The bad news is it will take you a while to drive there once you land at the airport. Expect to spend about one hour and 11 minutes in your car once you get started. The commute is 37.4 miles, some of which is highway driving, but other roads are smaller, thinner, and less well-maintained. So, if you get a bit nervous around country roads, add another 30 minutes to your travel time.
Waikiki to Haleiwa : The 32.2 miles from Waikiki to Haleiwa on Oahu's North Shore is likely to take you about one hour and seven minutes to get there. Along the way, stop by the Dole Plantation and get lost in the maze!
Waikiki to K o Olina : Expect to spend about 55 minutes in your car during the 23 mile trip from Waikiki to Ko Olina, especially in traffic. If you plan to spend the day soaking up the sun in Ko Olina , stop at the Wal Mart in Kapolei and stock up!
Of course, there are other ways to get around Oahu, including taxis, Uber, and Lyft. Plus, many reputable tour companies like Hawaii Aloha Travel offer complimentary hotel pick-up to many excursions, such as Pearl Harbor, the Polynesian Cultural Center, and Sea Life Park.
We'll make sure to follow-up this post with travel times on the neighbor islands. So, stay tuned!
ports and times
hotels and travel
Take an additional $5 OFF each Oahu to Maui passenger fare when purchasing 14 days in advance. That's a savings of $10 for each of you.
Adult, Senior, Child, Military Fares
| SUN | MON | TUE | WED | THU | FRI | SAT |
| --- | --- | --- | --- | --- | --- | --- |
| | | | | | | |
Infants travel on Hawaii Ferry for FREE .
*Seats limited at this fare and may not be available for all voyages.
$10 on Child, Senior, and Military fares.
HONOLULU – Hawaii Superferry has added voyages during the Thanksgiving and Christmas holidays giving customers more flexibility and accommodating more passengers wanting to travel between Maui and O'ahu over the traditionally busy holiday travel season.
"We anticipate that many people will want to take advantage of the long weekends over Thanksgiving and Christmas to visit friends and family, do some Christmas shopping, or just use the holidays to experience Hawaii Superferry for the first time," said Hawaii Superferry President and CEO.
Extra Holiday Voyages
Tuesday, December 23 & 30, 11:45 am
The most fish in one place in all of Hawaii
Hanauma Bay Nature Preserve is the most famous of Hawaii's snorkeling beaches because of it's high fish population, calm shallow water, and white sand. This beach has the tamest fish in Hawaii.
Located on the southeast side of Oahu, this old volcanic crater is protected from all but the biggest of ocean swells making it a wonderful place to snorkel for beach goers of all ages. Everyone should go to Hanauma Bay Nature Preserve at least once.
A living museum
Years ago, Hanauma Bay had up to 10,000 visitors a day – way too many for such a fragile ecosystem. In 1990, the City and County of Honolulu began improvements to reverse past years of abuse and neglect. One of the changes included limiting visitors to 3,000 per day – a much more sustainable amount. In 2002, the Hanauma Bay Marine Education Center was completed to teach visitors about this unique ocean ecosystem. Everyone must watch a short video in the Marine Education Center before entering the preserve where you are encouraged to treat Hanauma Bay as "a living museum".
3,000 people a day is still a decent amount, so you wont be the only one at Hanauma Bay but I doubt you'll notice once you're snorkeling.
By the way, if you would like to snorkel pristine reefs that are typically only seen by locals or just want to spend your vacation day being pampered instead of planning, I would advise taking a snorkel tour. Having ridden every Oahu snorkel tour, I would recommend the Dolphin and Whale Snorkel Sail as my choice hands down choice. Their extensive knowledge and treat-you-like-family customer service make them my go to guys for snorkel tours on the island of Oahu.
Great snorkeling for both the novice and intermediate
The shoreline is almost all white sand with coral beginning a short way out. The shoreline is extremely calm and you'll be able to wade right into the water with no difficulty.
Swim a short way out from the sand to get to the clear water. There are lots of crevices and caves to peek into once you get out over the coral reef. The fish will be everywhere seeming almost oblivious to your presence. The depth of water over the shallow coral ranges anywhere from about waist deep to 15 feet, getting even deeper the farther out you go.
Marine life at Hanauma Bay
Here's some of the types of fish I've seen while snorkeling at Hanauma Bay: Butterfly fish, parrot fish, damsel fish, surgeon fish, moorish idol, tang, wrasse, cardinal fish, squirrel fish, big eyes, perch, chub, trigger fish, the former Hawaii State Fish Humuhumunukunukuapuaa, goat fish, snapper, porcupine fish, hawk fish, jacks, mullet, trumpet fish, cornet fish, needle fish, eels, crustaceans, and invertebrates.
Don't arrive late
There's a $7.50 per person entrance fee for those over 12 years old. The fee is waived for those 12 years and under or for Hawaii residents with valid identification.
The parking lot is located on the ridge above the bay. Go early in the morning to make sure you're able to get in. Once it fills up you'll be turned away. Parking costs $1 for the whole day.
Snorkeling at Hanauma Bay Nature Preserve is closed on Tuesdays to help minimize the impact on the ecosystem so plan accordingly.
Hanauma Bay beach facilities
There are grass picnic areas up near the parking lot and a concession stand to buy food and drinks. You'll also be able to rent snorkel gear down on the sand if you forgot yours. The showers, restrooms, and lockers are located down on the beach. There are lifeguards on duty.

3 nights in Oahu – Honolulu
Oahu`s Waikiki put Hawaii on the map, with over 5 million visitors annually. Oahu features over 130 pristine, secluded tropical beaches including the famous Waikiki Beach. Waimea Bay has a dramatic beach with powerful waves in the winter and glassy water in the summer; Kailua is a local favorite for family fun on the weekends; Kahana Bay Beach Park is known for water sports and swimming; Malaekahana is a romantic, secluded beach; Sunset Beach is great for surfers; Lanikai is hidden and off the beaten tourist path beach; Pokai Bay harbors a powdered-sugar beach, off the beaten path. The surrounding landscapes are filled with lush greenery, mountains and waterfalls with Historic landmarks such as Iolani Palace to the memorials of Pearl Harbor to world class shopping and sightseeing! The magnificent island has an endless supply of activities and scenic beauty.
Recommended Stay: At least 3 nights
Must See`s:
Pearl Harbor, Iolani Palace, King Kamehameha statue, Bishop Museum, Diamond Head Summit, Aloha Tower, Hanauma Bay Nature Preserve, Waikiki Beach, Lanikai Beach and so much more!

3 nights in Maui
Mauiis the second largest Hawaiian Island and is known as the `Valley Isle`, a magical island with unforgettable experiences awaiting you. Featuring miles of pristine beaches, lush green valley, secret waterfalls, and majestic mountainous volcanic landscapes. See the perfect tan beaches of Kapalua Beach and the lovely beaches of Kaanapali to the slopes of Haleakala with its scenic natural wonders, great weather, stellar cuisine and tropical adventures are plenty of reasons to love this magical and idyllic island.
Recommended Stay: At least 3 nights
Must See`s:
Haleakala National Park, Hana, Wailea Beach, Makena Beach, Maui Ocean center, Kaanapali, Iao Valley State Park, Honolulu Bay and so much more!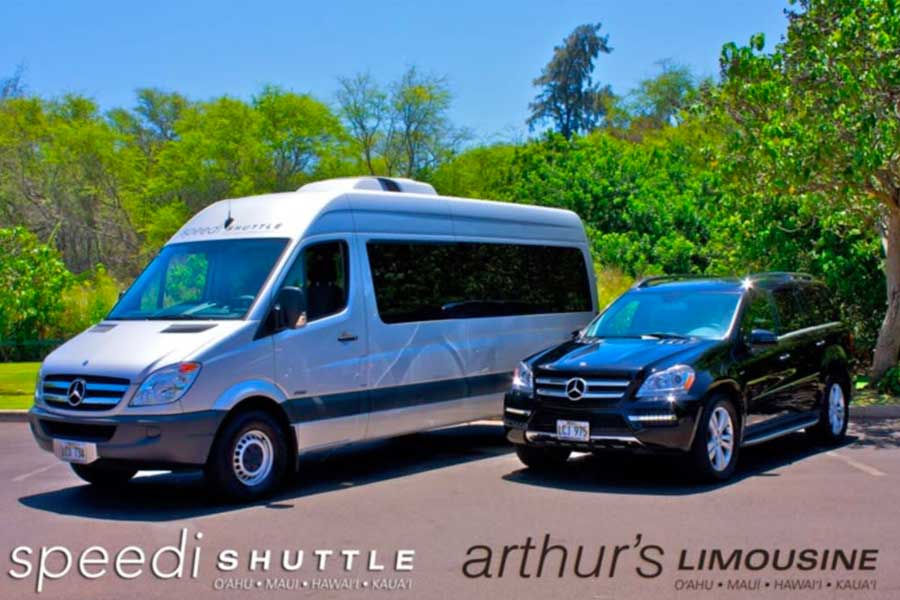 Ride Maui's Most Trusted Shuttle Service from Kahului Airport (OGG) to Maui Hotels & Resorts
Start your next vacation by reserving your seat on our Maui Airport shuttle! SpeediShuttle offers rides to and from Kahului Airport (OGG) to destinations across Maui. SpeediShuttle is the premier state-wide airport shuttle and black car service in Hawaii, making it easy for guests to book all airport transfers throughout Hawaii and Maui with us! We recommend making advanced reservations for our Maui airport services – book yours today.
Experience professional comfort and safety with our Maui SpeediShuttle team! Our transportation services are available for all properties located on the South (Kihei/Wailea) and West sides (Lahaina Ka'anapali) of the island, including service in Kahului and Wailuku areas. We also serve Kapalua Airport (JHM) on the West side of Maui.
Schedule your pickup at Maui Kahului Airport today.
Want to start your vacation with a cultural gesture of welcoming and adornment? Flower lei greetings are also available for an additional purchase with airport transportation services.
Maui Airport Shuttle Services:
Kahului Airport (OGG) Shuttles
Kapalua Airport (JHM) Shuttles
Hotels in Ka'anapali, Kihei, Wailea, and more
For residents on the South side, West side, and in town.
Operating statewide in Hawaiian Islands
Complimentary on board Wifi
Popular airport shuttles to hotels include to the The Westin Maui Resort & Spa, Ka'anapali (96761), Aston Kaanapali Shores (96761), Maui Coast Hotel (96753), Royal Lahaina Resort (96761), WorldMark Kihei (96753), the Grand Wailea (96753), Fairmont Kea Lani (96753), and more.
About Maui Airport
Kahului Airport is the second busiest airport in the state of Hawaii. It is located between Haleakala and the West Maui Mountain Range.
While Maui's Airport may be on the small side, there are still plenty of places to eat or things to do to pass the time. Restaurants and stores at Kahului Airport include California Pizza Kitchen, Frankly Gourmet, Kahului Trading Co., Pineapple Country, Sammy's Beach Car & Grill, Maui Divers Jewelry, and Stinger Ray's Tropical Bar & Grill.
Reserve a professional transfer in Maui with SpeediShuttle. Your safety, comfort, and satisfaction are our primary concerns for all our Maui Airport transportation services.
Gorgeous beaches, lush mountains, and an aloha spirit are just some of the reasons Hawaii is a top travel destination. But with several alluring islands, hundreds of hotel options, and so many things to see and do, planning a getaway to the 50th state can be daunting. That's where we come in. After traveling around the islands and exploring all the natural attractions, watching entertaining luaus, and feasting on delicious Hawaiian food, we've created the ultimate schedule for a Hawaii vacation. Whether you're going on a romantic honeymoon, a family vacation, or an adventure-packed friend getaway, here's the best 10-day Hawaii itinerary.
Editor's note: Some services and amenities at the listed properties may be altered/halted due to the pandemic. Save these ideas for when it's safe to travel again, and always follow all COVID-19 restrictions, rules, and safety regulations both at your destination and upon returning home.
Days 1 to 4: Maui
The second-largest of the Hawaiian islands, Maui is a stunning destination that offers an ideal combination of natural beauty and modern conveniences. After landing at Kahului Airport, travelers should rent a car — a necessity for exploring Maui — and head for one of the many upscale beach resorts on the western coast, where the weather is drier, warmer, and sunnier than the east coast. Golfers will want to stay in the Kapalua area, which is home to the highly regarded Kapalua Plantation Course and Bay Course, while those looking to get some shopping done should stay in Wailea. After checking in, get into vacation mode by heading to the nearest beach (all are public throughout Hawaii) and ordering a tropical drink.
Pack the next few days with an equal mix of poolside and oceanfront lounging, plus outdoor recreation. Before arriving in Hawaii, book a sunrise or (less popular) sunset tour of Haleakalā National Park, a 10,023-foot dormant volcano that often tops travelers' lists of must-do Maui experiences. Most tours include round-trip hotel transportation, two meals, and a guided hike up to the summit. (Pro tip: Bring a jacket as it's cold at the top.) Another worthwhile natural attraction is the Nakalele Blowhole on the northeastern coast. It's a geyser where seawater trapped in an underwater lava tube powerfully shoots out of the lava rock. Rainbows often form in the mist and a nearby heart-shaped hole formed in the middle of rocks makes for an Instagram-worthy photo opportunity.
If you're planning a move to Hawaii, you might wonder if it's worth shipping your current car, motorcycle, or boat overseas, or if you should just replace it once you're living in Hawaii. The answer depends on several factors, let's jump right in.
How much does it cost to ship a car to Hawaii?
If you live on the West Coast of the U.S. mainland: It costs a little over $1,000 to ship an average-sized car from Washington, Oregon, or California to Hawaii.
If you don't live on the West Coast: You'll need to factor in the additional costs of driving your vehicle to a West Coast port, or paying the shipping company to transport the car to the port for you. For example, Pasha charges $2,247 if you drop off your car at its Edison, New Jersey terminal and pick it up on Oahu, Maui, or the Big Island.
If you live outside the U.S.: You must follow the National Highway Traffic Safety Administration's rules for importing cars to the U.S. International vehicle shipments can be prohibitively expensive. For example, Matson charges $4,567 to ship a car from Guam to Honolulu.
Things to consider before shipping your car to Hawaii
How big is your vehicle?
If your vehicle is over 21 feet 8 inches long, or 8 feet wide, or 7 feet high (e.g., a large truck, SUV, RV, or boat), expect to pay more than the standard shipping rate. Some shipping companies also require the vehicle to have 4-5 inches of ground clearance underneath it.
What is your vehicle currently worth?
Check Kelley Blue Book to determine its current market value. Is your vehicle worth the cost of shipping it?
Are you leasing the vehicle?
If a lienholder is named on your vehicle registration (i.e., you're financing or leasing your vehicle), you might be required to get a letter from the lien holder granting permission to ship the vehicle to Hawaii — whether this is required depends on the shipping company you use and where you're shipping the vehicle from.
If you are leasing your vehicle, you might have a difficult time getting permission from your lien holder, and you might have to buy the vehicle in order to ship it to Hawaii. (One exception: If you are a military member, you shouldn't have any problem getting permission.)
NOTE: If you are financing your vehicle toward eventual ownership, you should have no problem getting permission, as long as you're up-to-date on your payments.
How much would a replacement vehicle cost in Hawaii?
New cars are generally more expensive to buy in Hawaii than on the U.S. mainland. Used cars can be found inexpensively but must be selected carefully, as they can suffer damage from exposure to saltwater, intense sunlight, and humidity.
Whether or not to ship a
Who ships your vehicle?
There are only 3 shipping carriers that transport vehicles overseas from the U.S. mainland to Hawaii: Pasha Hawaii, Horizon Lines, and Matson (see comparison table below).
You may run across other companies offering vehicle shipping services to Hawaii — they are brokers who act as middlemen, and your vehicle will end up getting shipped by Pasha, Horizon, or Matson anyway.
WARNING: If you do decide to book your shipment through a broker, first check their record with the Better Business Bureau, otherwise you risk having your money and vehicle stolen by a scam artist posing as a shipping broker.
If you need only interisland shipping (from one Hawaiian Island to another) there are only 2 carriers that offer this: Pasha Hawaii and Young Brothers (see comparison table below).
No matter which carrier you choose, the general procedure for shipping your vehicle is the same.
Steps for shipping a car to Hawaii
Make a reservation (usually required) to drop off your vehicle at the port.
Before you bring your vehicle to the port, make sure it's clean and not leaking any fluids, otherwise the carrier might refuse to ship it. It's also a good idea to wax your vehicle's exterior, to prevent any rust damage from exposure to salty air and water.
Remove everything from the vehicle that wasn't factory installed, including any after-market roof rack or stereo/speakers. The only things allowed to remain in the vehicle are child car seats and a spare tire/jack.
Disconnect your car alarm (if you have one) to prevent your car battery from draining during shipment.
When dropping off your vehicle at the port, bring:

Proof of booking reservation (whatever your carrier requires)
Valid drivers license
Vehicle registration (must still be current)
Title or bill of sale, or other proof of ownership (check with your carrier to see if they require this)
Lien holder's permission to ship vehicle, if you're leasing or financing the vehicle (check with your carrier to see if they require this)
Proof of insurance (required by Young Brothers only)
Copies of your keys to all parts of the vehicle (ignition, trunk, glove compartment, gas cap, etc.) — it's recommended that you keep your original set of keys
Contact info for consignee (the person who will be picking up the vehicle)

Make a reservation (usually required) to pick up your vehicle at the port.
When picking up your vehicle at the port, bring:

Proof of vehicle's arrival (whatever your carrier requires)
Valid drivers license

Save your shipping receipt (also known as a "bill of lading"), which shows the date your picked up your vehicle. You'll need this to register your vehicle in Hawaii.
Purchase no-fault insurance (required in Hawaii) for your vehicle.
Take your vehicle to a Periodic Motor Vehicle Inspection (PMVI) station (usually found at Hawaii gas stations and auto repair shops) for a state-required safety inspection. (NOTE: You will need proof of Hawaii vehicle insurance before you can do this.) Here's a list of PMVI stations on Oahu.
Within 30 days of picking up your vehicle from the port, register it with the county that you now live in.
Comparing Shipping Carriers
3-4 between two neighbor islands
Or if less than 5″ ground clearance
underneath
Motorcycles depart from San Diego port only
MileValue is part of an affiliate sales network and receives compensation for sending traffic to partner sites, such as CreditCards.com. This compensation may impact how and where links appear on this site. This site does not include all financial companies or all available financial offers. Terms apply to American Express benefits and offers. Enrollment may be required for select American Express benefits and offers. Visit americanexpress.com to learn more.
Note: Some of the offers mentioned below may have changed or are no longer be available. You can view current offers here.
Hawaii is one of the best places in the world to visit, and judging by the number of inquiries I get about booking awards to Hawaii, it's clear that many people agree. There are a number of cheap ways to get there that I'll list in order.
1. Korean Miles Award: 25,000 Korean Miles and $11 Roundtrip, First Class 45,000 Korean Miles Roundtrip
Korean miles can book a roundtrip in Delta economy from anywhere in the United States to any of the four major Hawaiian islands for 25,000 Korean miles. A roundtrip in Delta First Class is 45,000 Korean miles.
You just have to find Saver award space on Delta flights on delta.com and transfer your Ultimate Rewards or SPG Starpoints to Korean miles.
Korean miles can also book Alaska Airlines and Hawaiian Airlines Saver award space, but the price is higher: 30k/60k Korean miles roundtrip in economy/First.
Getting Korean Miles
Korean miles are a 1:1 transfer partner of Marriott Rewards.
Marriott Bonvoy Bold® Credit Card
For a Limited Time Only! Earn 60,000 Bonus Points
after you spend $2,000 on purchases in the first 3 months from account opening.
You can use Marriott points to book free nights (starting at 7,500 points a night) at thousands of hotels as the company, post SPG merger, has the biggest footprint in the world. OR you can also transfer them to airline miles of almost any type. You'll earn at least 81,000 Marriott points for meeting the spending requirement for the bonus, which translates to 32,000 of almost any airline mile as you'll get a 5k mile bonus for every 50k point increment you transfer.
2. Avios Award: 26,000+ Avios and $11+ roundtrip
I love that British Airways Avios has a distance-based award chart. For 26,000 Avios and $11, you can fly roundtrip on American Airlines or Alaska Airlines planes from the West Coast to Hawaii. Here are the possible routes.
Avios can be used for one way awards at half the price of a roundtrip award, which means that if you can't get the Avios deal both ways, it's still a good idea to go one way for 13,000 Avios and use another one way deal.
See here for an Anatomy of an Award post for a step-by-step breakdown of the time I booked a one way award from Honolulu to Los Angeles with Avios.
Getting British Airways Avios
You can get Chase's British Airways Visa Signature Card, transfer Ultimate Rewards 1:1, Marriott Rewards 4:5, or transfer Membership Rewards 5:4.
3. Singapore Miles Award: 35,000 Singapore Miles and $11 Roundtrip, First Class 60,000 Singapore Miles Roundtrip
Singapore miles can book United economy from anywhere in the United States to any of the four major Hawaiian islands for 17,500 Singapore miles each way. One way in United First Class is 30,000 Singapore miles.
You just have to find Saver award space on United flights on united.com and transfer your Ultimate Rewards, Membership Rewards, ThankYou Points, or SPG Starpoints to Singapore miles.
While Korean miles and Avios are cheaper, I use this option the most to get to and from Hawaii. I am not usually traveling to or from a place with a direct American or Alaska flight to Hawaii, and Delta releases less Saver award space than United, making Korean miles harder to use. The best bet on this list is definitely United opening up award space, which you can then book with Singapore miles.
Getting Singapore Miles
Singapore miles are a partner of every transferable points program including Ultimate Rewards.
4. Cash Flights
If cash flights are below about $400, you are better off booking them than using Avios or Korean miles. If they are below $550, you are better off booking them than using Singapore miles.
You don't often find cash fares that low, but they certainly do happen.
When they do, you should buy the ticket with the Capital One Venture Rewards Credit Card. Capital One miles can be redeemed for 1 cent each toward any travel expense. After meeting the minimum spending requirement for the bonus, you'll have $560 in travel credit.
Capital One® Venture X Rewards Credit Card
Earn 75,000 bonus miles when you spend $4,000 on purchases in the first 6 months from account opening, equal to $750 in travel
With the Venture Rewards Card, you don't even have to wait to meet the minimum spending requirement before you spend the miles. Open the Venture Rewards Card, put whatever cash tickets on the card you want now to help you meet the minimum spending requirement, and then redeem your Capital One miles to offset the charges.
What Wasn't On the List
United miles
Delta miles
American Airlines miles
Flights on those airlines can be booked cheaper with Singapore, Korean, and British Airways miles respectively.
This is the Hawaiian trip of dreams: you'll visit all four of the state's main islands. Enjoy the beachfront vibes of lively Waikiki in Oahu, step into the Jurassic Park landscapes of Kauai, see Hawaii's active volcanoes and go from valley to beach in Maui. We also have shorter two- and three-island itineraries.
Suggested route & duration
12 nights Oahu to Maui
• Oahu: 3 nights
• Kauai: 3 nights
• Island of Hawaii: 3 nights
• Maui: 3 nights
About this independent tour
Why you'll love this itinerary
• Explore each of the state's main islands and discover their unique landscapes and atmospheres
• Soak up surf culture in vibrant Waikiki
• Hike trails in Volcanoes National Park or take a boat trip from Hilo and watch the island grow as lava flows into the ocean
• Relax Hawaiian-style on sophisticated Maui
Suggested self-drive details
Day 1: Oahu Begin your Hawaiian adventure on Waikiki's golden shores. Stay 3 nights at Queen Kapiolani.
Day 4: Kauai Head to the Garden Isle where you can hike canyon trails and see the incredible NaPali Coast. Stay 3 nights at Plantation Cottages.
Day 7: Island of Hawaii Move on to the largest island in the archipelago which is home to Volcanoes National Park. Stay 3 nights at Westin Hapuna Beach Hotel.
Day 10: Maui Explore the deep and rugged valleys and relax on paradise beaches in breathtaking Maui. Stay 3 nights at Plantation Inn.
Recommended highlights
Pearl Harbor
Learn about Hawaii's Second World War history at the memorial sites of Oahu's Pearl Harbor
Beachfront retreat
Enjoy the hideaway vibes at Ko'a Kea Hotel & Resort, one of our favourite Hawaii resorts
Lava flows
Feel the heat as you watch the continuous eruption of the volcano, Kīlauea
Volcano sunrise
Drive up to the peak of the Haleakala, a shield volcano in Maui, for an unrivalled island sunrise
Tailor your tour
Make it your own
We've crafted this itinerary based on our own experiences and our customers' feedback. It's fully flexible, so talk to us and we can create your perfect trip.
Where to stay
We've included hotels that give you a bit of local flavour, from the retro Waikiki vibes at Queen Kapiolani to the boutique charm of The Plantation Inn in Maui. There are plenty of other accommodation options, especially if you want a luxury experience (p56).
Unique experiences
Wherever you are in Hawaii, we recommend trying the famous Hawaiian shave ice enhanced with local flavours such as guava, pineapple or coconut. If you like coffee, head to Kona on the Island of Hawaii and try a cup of the region's highly regarded brew.
How long
However many islands you choose to visit, you should spend a minimum of three nights on each. Maui, Kauai and the Island of Hawaii's resort-style accommodation are the perfect place to relax so you could consider at least a night or two more on each island.
Another stop
A trip to this far-flung spot in the Pacific requires a stop in North America. While you can just catch a connecting onward flight, it's better to break up your journey with a couple of nights in one of Hawaii's gateway cities like San Francisco, Los Angeles, Seattle, Vancouver or even Boston.
Good to know
When to go
• Hawaii has mild weather all year with average temperatures hovering around 26 degrees
• The dry season is from April to October and the rainy season is between November and March
• Summers can get very hot and, although rare, tropical storms or hurricanes may sweep through the region
• The biggest waves can be seen off the north shore of all the islands during the winter; the sea is calmest between May and September
On December 7th, 1941 the World Changed Forever
Pearl Harbor TICKETS & MEMORIAL TOURS
OAHU | MAUI | BIG ISLAND | KAUAI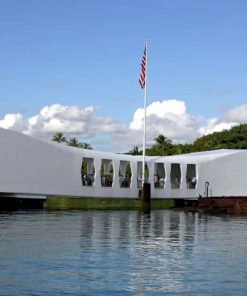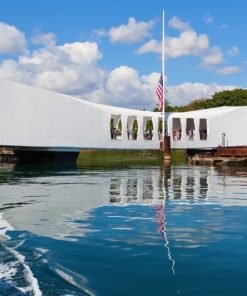 In the massive attack, one of the ships that sank was the USS Arizona. Today, you have the opportunity to stand above the wreckage of that ship when you visit this historic site. Visit the monument to the men who were killed during the ambush and experience the somber peace of a historic battle site. Book your Pearl Harbor tours now!
At Pearl Harbor, you can visit the site where the US involvement in WWII began, and where it ended. Visit the Battleship Missouri, where the Japanese surrendered and ended the war. Tours include round-trip transportation and can be booked every day.
What Island is Pearl Harbor On?
Pearl Harbor is located on the island of Oahu in Hawaii. Oahu translates to "the gathering place," and with 1.42 million residents, it's easy to see why. Oahu is a city on an island with the perfect mix of island living and the attractions of a city. Touring other Hawaiian islands is a breeze with our airfare included tours. We provide the best Pearl Harbor tours from Oahu to make sure you enjoy every moment of your trip. You can also visit Pearl Harbor from the other islands of Maui, Hawaii, and Kauai. Maui being known for the great Maui luaus and Maui Helicopter Tours.
Pearl Harbor Tours Departing Waikiki, Oahu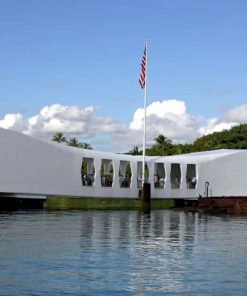 Pearl Harbor is a must-see destination with some amazing tours that take you to historic places of interest along Hawaii's largest natural harbor. From historical to modern, beaches to surfing, resorts to restaurants, Oahu has more to offer you.
Experience the Pearl Harbor memorial, Dole Plantation, and Polynesian Cultural Center tour in just one day. We begin at historic Pearl Harbor where you will experience all the historic events that unfolded on December 7, 1941. Join us at the USS Arizona Memorial, a deeply moving and emotional experience where you will learn about the 1,177 seamen who lost their lives during the Japanese attack. Back at the visitor center, you can visit the WWII museum exhibits and the gift shop. Next, we stop at Dole Plantation which is dedicated to pineapple growing history of Hawaii. Here you can shop for souvenirs and even taste a delicious frozen Dole Whip treat. While heading towards Polynesian Cultural Center on the North Shore, we'll pass by famous surfing beaches like Waimea Bay and Sunset Beach, famous for surfing all over the world. At Polynesian Cultural Center, you'll enter a world that celebrates the music, dance & culture of different countries.
Pearl Harbor, Dole Plantation, and Polynesian Cultural Center are Oahu's top sites to visit all in one day. Join our friendly expert guide on our comfortable, luxury buses for the experience of a lifetime. Book Pearl Harbor tickets today!
December 7th, 1941 – When the World Changed Forever
The attack on the Pacific Fleet of the United States was unprecendented. That Sunday morning the Japanese invades awakened "The Sleeping Giant" that was the United States of America. December 7th, 1941 is one of those dates in history, much like July 4th, 1776, that is near and dear in the hearts of Americans. Anyone who lived through this time period can most likely tell you where they were on that day when they heard the news that the Japanese have attacked Pearl Harbor. Although the United States had been actively contributing to the Allies in the European Theatre against the advances of Germany, this event formally threw the USA into the Second World War.
In just a few short hours, the mighty American fleet at Pearl Harbor had been savagely attacked and shattered, giving the Japanese the advantage and leaving the mighty US Navy in shock. The assault was a combined effort between Japanese bombers and fighter planes as well as very small submarines that came into the harbor to deliver torpedoes. The main target of the attack was the backbone of the Pacific Fleet located at Battleship Row where the 'Mighty Missouri' now stands for visitors to tour. Fortunately for the United States, the incredibly valuable aircraft carriers were out to sea and survived to mount a counter-offensive in 1942 at Midway and Coral Sea where the US Navy struck two decisive blows.
Your visit to Pearl Harbor will be a day you will remember forever. The facilities at Pearl Harbor do as much to inspire awe in the event itself as to educate and bring alive the history of this period. You'll get an in-depth experience about the events leading up to the attack as well as how Pearl Harbor and the island of Oahu were pivotal during the remainder of World War 2. If you're visiting Hawaii and haven't gotten a chance to experience this historic site, now is the time to visit one of America's most important historic sites.
Waikiki to North Shore by bus
So if you're looking into how to get to the North Shore of Oahu by bus from Waikiki, you probably know that it will take some time to get between the two. And if you didn't know… well, now you know!
But is it really as bad as it's made out to be to take the bus to the North Shore?
Well, as with most things, it depends! 😉
It really just depends on entirely how you feel about it! As long as there are things you want to do on the North Shore and you know going into it that it's a long journey, you can end up back in Waikiki in the evening thinking that you had a great day!
Because the good news is that since the Oahu bus services most of the island, at least the North Shore is one of the things you can do on Oahu by bus!
Waikiki Travel Guide:
2 mile walk on Waikiki Beach
Best snorkeling spot in Waikiki
Best hike near Waikiki
Bike rental in Waikiki
Free hula show in Waikiki
Getting around by bus from Waikiki
Just how long of a bus ride is it to the North Shore from Waikiki?
You can expect your bus journey to take over 2 hours, and likely closer to 2.5 hours. It will also likely involve at least one bus transfer.
But the actual time it takes also depends on where on the North Shore you'll be going.
So you'll want to decide…
Where on the North Shore do you want to go?
What's typically thought of as the North Shore of Oahu runs about 12 miles along the west coast from around Kuilima Cove and Turtle Bay Resort on the north end to the main town on the North Shore of Haleiwa on the southern end.
When you're taking the bus to the North Shore from Waikiki, having one specific area, maybe 2, that you want to go will be very helpful.
In theory, you can decide to go snorkeling at Kuilima Cove on the very northern part of Oahu, and then a few hours later take the bus to go snorkeling at Shark's Cove a little further south on the North Shore, and then a few hours later take another bus to go snorkeling at Waimea Bay even further along on the North Shore.
Okay, so you can do this in reality too. 😉
But the thing is that the bus may only come around once an hour, which might mean longer wait times to make sure you don't miss the bus. And then maybe even more wait time if the bus is delayed. But if you are committed to exploring different spots to snorkel on the North Shore by bus, you can definitely do this!
Although, for snorkeling on the North Shore, the summer months provide the ideal snorkeling conditions.
But if you might not want to spend so much time waiting for the bus when you're trying to get between places on the North Shore, then you'll want to choose one area, or maybe 2 areas so that you'll require the bus within the North Shore just once or not at all. This can also allow you to better maximize your time to make it even more worth it to make the journey from the North Shore to Waikiki by bus!
Also consider: If you want to start your North Shore adventures at Shark's Cove, there's bike rental near Shark's Cove too. (Prices listed there.)
Be sure to have a look:
Bus directions to the North Shore from Waikiki
Now, once you've figured out where exactly you want to go…
Take a look here for your directions from Waikiki to the North Shore!
It might also be helpful to take a look at these tips for taking the bus on Oahu.
But Google Maps public transit directions are amazing for planning your bus trips anywhere around Oahu.
The one thing you'll want to check for in the public transit directions is that the departure time is in the morning, or similar to a time you actually will be leaving.
You will also want to make sure the day of the week matches the day you'll be taking the bus to the North Shore. Here what's most important so you can get the best idea of bus timings and transfers is that you at least match weekday vs Saturday vs Sunday, since those days can differ the most from each other. The specific date usually isn't important.
If you know exactly where you'll be staying in Waikiki, plugging that into your starting point can help you get a better idea too.
More things to do on Oahu
There are affiliate links on this page. As an Amazon Associate, I may receive a commission.
Best shoes for your active vacation
Hit search at the top for any of these items to get more variety on Amazon through these affiliate links!
– Walking: These types of hiking sandals. For walking in hot weather, they are more breathable than shoes, while still giving you necessary traction on the trails. Also see more about the best shoes for hiking in Hawaii.
– Beach: These types of beach shoes. For beach walking, wading in the water, and rocky shorelines, they can prevent cuts from hidden rocks or when bumping into coral reef.
Swimwear for snorkeling and beach
– These UV protection shirts are a hit so you don't have to keep re-applying sunscreen and don't have to worry as much about getting sunburn!
What We're Doing to Ensure Your Safety and Ours
Our safe operating environment coupled with cleanliness and an Aloha spirit has always been top of our mind and we want you to know we are doing everything possible to welcome you to our beautiful state with the highest level of service that you have come to expect. In order to provide a healthier and safer environment for you, as well as our staff, we have implemented some additional safety measures. Please click here to learn more.
Fast & Reliable
SpeediShuttle is Hawaii's most trusted airport shuttle service since 1999.
Affordable
Quality service at affordable rates.
Save 10% instantly on your return when you book a round trip fare.
Exceptional Service
Book your ride in minutes & let us take care of the rest!
Personal Touch
Aloha is a way of life in Hawai'i. Our dedicated, passionate, local employees will treat you like family.

Airport Shuttle
SpeediShuttle offers fast, convenient, and affordable, luxury airport shuttles throughout Hawaii. Our round trip shuttles are the best way to travel (and best value) between the airport and your hotel. Service is available in Waikiki on Oahu, Kauai, Maui, and Big Island. Private cars and group charters also available. Vehicles will vary based upon the service purchased and cleaned between trips.
Lei Greetings
Start off your visit in paradise with a traditional fresh flower lei or Kukui Nut lei greeting at the airport!
Looking for things to do during your stay? Read our Hawaii Visitor's Guide for top restaurants, attractions, tours and more by island.
Groups & Charters
Transportation for groups, meetings, weddings, and events on Oahu, Maui, Kauai, and Hawaii.
Our Group Services Department can help you plan and manage all aspects of your event or private transportation ensuring.
Hawaii Tours
Our tour division, Imi Tours, is unique because we hire local guides in smaller vehicles ranging from SUVs to 11 passenger Mercedes Benz shuttles to create a much more intimate experience for travelers. Imi Tours is a non-invasive Hawaii Tour company, which is dedicated to reveal the wonders of the land and people of Hawai'i nei.
Welcome back to operations too. I missed you .
First I wanted to let you know that I'm not new to SpeediShuttle as our company used them exclusively for transportation from airport to hotels, as I always have found the staff and drivers to be consistently friendly, knowledgeable, helpful, and safe. I was fortunate to use them daily for 6 weeks on a project. PS. Welcome back to operations too. I missed you and had to use other shuttle companies during your absence, which was not up to your standard of service.
Reviewed by: L Wong, May 2, 2021
We're so grateful!
We are so grateful to Speedishuttle. Our travel arrangements were changed through no fault of our own and we had to rearrange for pick-up at Kahului airport on Sunday instead of Saturday. Unfortunately the plane on Saturday was also late so two other travellers had to wait for us to come off the plane and go through the covid checkpoint. All I can say is that the young lady I spoke with on the phone was always pleasant and helpful. The driver was also extremely patient and got us to our destination safely. All in all a good experience.
Reviewed by: Jen Hammerly, May 4, 2021
Awesome Service
Thank you for your awesome service! We traveled with our cats (3) this trip and the private limo shuttle was perfect. The smiling tiny gal that greeted us was very prompt and welcomed us with Aloha. She even picked up our 2 luggage bags and took them to the shuttle, while we went with TSA to pick up our cat. The shuttle was large, comfortable, with a price that was very fair for picking us up at the KOA airport and dropping us off at our house.
Reviewed by: Connie B, January 31 2020, Google Reviews
Incredibly Professional, Knowledgeable and Friendly
We went to Maui and had Steven as our driver for both trips to and from the airport. He was incredibly professional, knowledgeable and friendly. Our 45-minute drives flew by and he was an excellent tour guide. We are already brainstorming ideas for a return trip and will definitely book with SpeediShuttle again.
Reviewed by: Alexander S, December 14 2019, Google Reviews
Outstanding Service as Always
Outstanding service as always. We've used SpeediShuttle services for our last 4 trips to the island paradise of Oahu. We take the airport/hotel shared ride shuttle and find the drivers polite, friendly and importantly always on time. We feel safe in their hands. Thank you SpeediShuttle and we hope to see you again next year.
Reviewed by: Jonathan S, June 14 2019, Google Reviews
Airport Shuttle
Limo, Sedans, & SUVs
SpeediShuttle offers limos, sedans, and SUVs through our private car division Arthur's Limousine. Perfect for weddings, special occasions, golf outings, nights out, luxury airport transfers, and much more!
SpeediShuttle
SpeediShuttle provides reliable airport shuttles and unforgettable tours throughout Oahu, Maui, Hawaii (Big Island), and Kauai. We offer clean and reliable Mercedes Sprinters to/from Waikiki, Daniel K. Inouye International Airport (HNL), Kahului Airport (OGG), Kona International Airport (KOA), Lihue Airport (LIH), and more. Choose the airport and hotel drop off point that works best for you – reserve your Hawaii shuttle today!
We've differentiated ourselves by using smaller vehicles like Mercedes Benz shuttles instead of large buses for our guided tours. Our goal is to deliver fun and educational excursions, and a more intimate travel experience, where you're comfortable and able to enjoy yourselves at your pace. This is Honolulu transportation that goes at your speed!
Start your trip to paradise with SpeediShutle. We're with you everywhere you need to travel on any of Hawaii's islands and airports: Honolulu airport transportation services, Big Island transportation, Maui, and Kauai. Shuttles serving accommodations and resorts in Honolulu, Waikiki, Turtle Bay Resort, Maui, Kona, and more! Not looking for an airport shuttle? Cruise Shuttles and private charter cars are also available as well as Island Tours. Learn more about our IMI Tour services in Hawaii.
Get 10% Off on your return airport trip (Round trip reservations only)! Sit back and start your vacation with SpeediShuttle.