In this Article
How does ear piercing work?
Which is safer, a piercing gun or a needle?
Will I feel pain?
Will I bleed?
Can I take aspirin beforehand?
What medical conditions would prevent me from piercing my ears?
What are the risks?
How young is too young for ear piercing?
Who should do the piercing?
What kind of jewelry should I choose?
What are the different types of ear piercings?
What's the healing time?
How do I care for my piercing while it heals?
What if my piercing gets infected?
Ear piercing can be safe and simple, but there are some important guidelines to follow when you get it done. If you know what to expect during the piercing and how to take care of your ear afterward, you'll cut your chances of infection.
How does ear piercing work?
Depending on where you go for your piercing, and the part of your ear that you choose, a professional with a needle or piercing gun marks a spot and creates a hole. The piercer then places an earring in the hole.
Which is safer, a piercing gun or a needle?
Depending on where you go for your piercing, and the part of your ear that you choose, a professional with a needle or piercing gun marks a spot and creates a hole. The piercer then places an earring in the hole.
Will I feel pain?
Yes, at least a little. But it's rare to need anesthesia.
Will I bleed?
Possibly. A little bleeding is normal.
Can I take aspirin beforehand?
No. Don't take aspirin or anything with aspirin in it. This can cause you to bleed more than normal.
What medical conditions would prevent me from piercing my ears?
Piercing may not be a good idea while you're pregnant because of the risk of getting an infection. Check with your doctor first if you have:
Diabetes
Hemophilia
An autoimmune disorder
A heart condition
A condition that slows or prevents healing
Skin issues in the area you want pierced, including a lesion, rash, lump, cut, or mole
What are the risks?
Piercing breaks your skin and opens the door to problems like:
Allergic reaction. Jewelry made of nickel or brass can trigger it.
Infection. People sometimes have redness, swelling, pain, and a discharge after a piercing.
Skin trouble. You may get problems such as scars and keloids (overgrown scar tissue).
Blood diseases. You can pick up hepatitis B and C, tetanus, and HIV from equipment contaminated with infected blood.
How young is too young for ear piercing?
This is up to you. In some cultures, parents have their baby's ears pierced hours or days after birth.
The American Academy of Pediatrics says there's no health risk at any age, as long the setting and procedure are safe and sterile. But they also suggest that you wait until your child is old enough to handle the care involved afterward.
If you choose to have your child's ears pierced, start small. Round, flat earrings are best. Avoid anything big or dangly that can catch on clothing and tear your child's earlobe.
Who should do the piercing?
Only a professional. Some pediatricians do piercings on young children.
Make sure you do research on ear piercing professionals beforehand. Ask people you trust for recommendations, and visit a few piercers to get a feel for the place and person.
Some "positives" to look for:
A clean studio with good lighting
A selection of hypoallergenic jewelry
Ask these questions:
Are you licensed?
Do you wear disposable gloves?
What equipment do you use?
How do you sterilize it?
Avoid any place where they sterilize equipment in the studio's public bathroom.
What kind of jewelry should I choose?
Look for titanium, 14-karat gold, or surgical-grade steel.
What are the different types of ear piercings?
You can make holes in about 15 places on your ear:
Lobe
Upward along the outer cartilage
Inward along the part of the ear attached to your head
Several places in the center
What's the healing time?
There are different types of tissue in different parts of your ear, so how long it takes to heal depends on your body and the place you've pierced.
Earlobes usually take 6-8 weeks. If you pierce the cartilage on the side of your ear, it can take 4 months to a year. Ask your piercing professional for an estimate.
How do I care for my piercing while it heals?
Clean the area around your piercing twice a day with soap and warm water or rubbing alcohol. Your piercing professional may recommend a specific cleanser. Put an antibiotic ointment around the area to prevent a skin infection.
Though it's tempting, try not to touch your ear piercing. Germs from your hands can cause an infection.
Avoid places where germs flow freely, like pools and hot tubs.
It's also important to leave your piercing in place, even at night, unless you have an infection or other issue.
What if my piercing gets infected?
Right after an earlobe piercing, your ear may be red or swollen. That should go away after a day or two.
If it continues, feels itchy, or has a discharge, try this three times a day:
Wash your hands with soap and water.
Put 1/2 teaspoon of salt in a cup of warm water and stir.
Don't remove the earring. Soak a cotton ball in the salt water and place it on the infected area.
Pat it dry with a tissue or clean cotton ball.
Put a little bit of over-the-counter antibiotic cream on the area.
Rotate your piercing a few times.
If it's still not better, or if a different part of your ear is infected, see your doctor.
Show Sources
American Family Physician: "Body Piercing: What You Should Know."
National Library of Medicine, National Institutes of Health: "Body Piercing: Medical Concerns with Cutting-Edge Fashion," "Trends and complications of ear piercing among selected Nigerian population."
American Academy of Family Physicians, FamilyDoctor.org: "Body Piercing."
Mayo Clinic: "Piercings: How to prevent complications," "How to treat a piercing site infection."
Center for Young Women's Health, Boston Children's Hospital: "Body Piercing."
Association of Professional Piercers: "Picking Your Piercer," "Taking Care of Your New Piercing."В
University of Utah: "Ear Piercing: How Young Is Too Young?"
American Academy of Pediatrics: "Ear Piercing."
Riley Children's Health, Indiana University Health: "Ear Piercing for Kids: Safety Tips from a Pediatrician."
University of Michigan, University Health Service: "Body Art: What You Need to Know about Getting a Tattoo or Piercing."
Ear-piercing is something that all parents want their girls to have because it looks smart and attractive. Getting your child's ears pierced at a tender age is a tradition in most Indian families, and it is a tradition that even modernized families follow. Hence, searching for the best place to get your child's ears pierced is quite a task because of the abundance of ear-piercing parlors.
Finding a regular parlour to get your kid's ears pierced is not a difficult job because these salons can be found in plain eyesight. A huge question mark arises when you try to find the best parlour with top-class equipment and professional behaviour to avoid any complications.
This article talks about what you need to keep in mind while choosing the best places to get ears pierced and detailed answers to any related questions.
Searching for the safest place to get ears pierced? Here is what you need to know
Customer reviews for the win
The first thing you must look into is certified ear-piercing parlours.on the internet.
You will see a list of parlours whose names will pop up on your screen.
What you need to do is do a thorough scan of the customer feedback section and rely on the experience of the customers cited there. This is because a customer's perspective is more valued and trusted than the advertisement of the company itself.
Choose the parlour with the most percentage of 5-star ratings.
Tick mark the positives
Here are two things that you need to look for after you enter the parlor.
Cleanliness is always a priority to maintain proper hygiene. Make sure the place you've chosen maintains hygiene because there are a lot of people entering those parlors. Sanitation is a must.
The next thing you should be looking for is proper lighting. Make sure the lighting is bright enough because good lighting is needed to perform the service better.
The third and most important point to consider is related to jewellery. Making sure that the parlour has hypoallergenic jewellery will ensure that your child does not have any allergic reaction post-piercing.
Questions to ask- Here are a few questions you must ask before initiating getting your child's ears pierced in the parlour of your choice:-
The first thing you must ask is whether the service-provider is licensed.
Then ask them what kind of equipment they use and whether it is sterilised.
The last thing you need to ask them if they wear disposable gloves.
If all the above are affirmative, you can be rest assured that this is where to get kid's ears pierced.
Where can I get my daughter's ears pierced?
Keep the above mentioned points in mind while choosing a suitable place to get your daughter's ears pierced.
Sanitized area, disposable gloves, licensed worker and sterilized equipment.
Also make sure that the parlour uses hypoallergenic jewellery because that prevents inevitable allergies.
If you notice that the equipment is being sterilized in a public washroom, leave the place immediately. You do not know how bad the infections can get once that equipment comes in contact with your skin.
What is the best way to pierce ears?
Piercing the ears is a very common yet tricky procedure to follow. There are 15 places where you can get your piercing done on your ears. The most common places are the earlobe and the cartilage of the upper portion of the ear. Some get it on the inner portion of the ear where the skin is attached to the head while some prefer to get it in the center.
Healing process
The healing process differs from person to person and their skin types. It also depends on what kind of sterilized equipment was used to conduct the process. Additionally, the material of the jewelry worn also determines the allergic reaction.
The ear lobe takes about 2-4 weeks to heal completely, while the cartilage piercing takes about 4-12 months to heal depending on the factors mentioned above.
Ear piercing with needles?
I would suggest going against this method because your ears will be more prone to infection and not mention, PAIN.
Guns are a better way to go about this process. It is sweet, simple, and stings only for a second.
Just make sure every equipment used is thoroughly sanitised and the jewellery used is hypoallergenic.
Taking care of your ears in case there is an infection
Once you have found the best parlour by searching for kids ear piercing near me and you have checked all the criteria mentioned above, you can proceed with the process of getting your child's ears pierced.
However, if you see that there is swelling around the pierced area for a prolonged period, it is possible that your child has come in for an infection.
Here is what you can do to ease the irritation and swelling before visiting the doctor-
Mix 2 teaspoons of salt in a bowl of warm water and mix them carefully.
Take a clean cotton swab and dip it in the mixture.
Press the cotton swab on the infected area. Do not take off the earrings and do not rub the liquid, Just press it against the skin a couple of times.
Pat it dry with a tissue. Again, do not rub.
Apply some over the counter antiseptic cream and let the portion cool off.
If the irritation and swelling persist, make sure you visit a doctor as soon as possible.
Conclusion
Want to get your kid's ears pierced? Just follow the above-mentioned points to get it done professionally.
If you are confused about where you can find the perfect salon, just search for ear piercing places near me and you can choose the best one out. Remember to be safe and take measures to prevent any sort of unwanted allergic reactions.
Does Target Do Ear Piercing?
Yes, Target does ear piercing. However, not all Target stores offer this service. Currently, only 50 Target stores offer the service. Certified nurses perform ear piercing at Target, and anyone can get their ears pierced at Target.
Rowan is a jewelry and ear-piercing company that partnered with Target to perform ear piercing for Target's clients. Registered nurses carry out ear piercings at Target from Rowan.
To find Rowan stores, head over to Rowan's website and use the "Store Finder" button using your current location. You'll find the nearest Rowan store near you details, including the address, phone number, and hours.
Target Ear Piercing Costs
Ear piercing at Target costs between $55 to $125, depending on the type of piercing. Stainless steel piercing studs go for $55, 14 karat piercing studs go for $95, and 14 karat gold piercing studs with certified diamond go for $125. The price charged includes after-care materials, post piercing care, skin assessment by a registered nurse, sterilized and hypoallergenic earrings, and the cost of the procedure.
Also, you might find other Rowan earrings, such as the Sterling silver hoops, which are $58, and the cubic zirconia studs, which are $29.
How Does Rowan at Target Do Ear Piercing?
The Rowan piercing experience comprises four stages; engage, prepare, pierce, and aftercare. Below are how the four stages are carried out to give you a seamless and painless piercing experience.
Rowan nurses engage with the person to be pierced by giving information on the different types of piercings and asking for credentials if a child is the one being pierced. Also, this is where you decide which type of earrings you want to be pierced with.
The preparation process closely follows, and the nurse will apply the numbing cream and wait for 15-20 mins.
The nurse carries out a skin assessment by checking the type of ear lobes you have as they ask you to double-check the earring you had earlier selected.
The nurse wears gloves, sterilizes the ear and the device to be used during piercing, and loads the earrings onto the device.
During the piercing process, the nurse wipes off the numbing cream and marks the point to be pierced.
The client then confirms that the position is right by looking at the mirror.
The nurse asks the client if they are ready, and then the nurse does the piercing.
Sometimes, the client may be required to fill out the certificate of bravery after the piercing process.
For the aftercare, the nurse explains basic ear-piercing aftercare, like avoiding touching the piercing and how to change the earring.
Setting an Appointment
To set an appointment for an ear-piercing at Target, you'll visit Rowan's website and navigate to the "Book Appointment" section.
You'll see the option "Ear Piercing with a Licensed Nurse at Target." Click that button.
Then, choose an appointment and select the location. The available time and dates vary depending on the location chosen.
You'll then key in some personal information, including your name, phone number, email, and zip code, and answer the piercing-related questions asked.
Agree to the Terms and Conditions as explained by Rowan and complete your booking.
To contact Target regarding your appointment, call them at +1 (800) 591-3869 or use the "Contact Us" button on target.com.
What You Should Prepare
To get your ears pierced at Target, prepare the required documents and if you are below 18 years, ask your guardian to prepare their documents. The parent or guardian should bring a state or federal ID. Also, prepare to pay the set fees using cash, debit card, or credit card. If you have any allergies, inform the nurse before the piercing process to avoid complications.
The Ear-Piercing Process
Parts of the ear that can be pierced at Target are the helix, mid helix, middle lobe, upper lobe, and lobe. Ear piercing at Target is done in around one hour, but the actual piercing process takes less than a minute. Ear piercing feels like a pinch, and the pain is gone in seconds, and the most common earrings used to get your ears pierced are studs.
Ear Piercing Aftercare
Proper ear-piercing aftercare is important to avoid infections and other complications. After getting your ears pierced at Target, the nurse will give you specific instructions on how to take care of your new piercings. In general, make sure that you—
Avoid touching or rotating your new piercings
Clean your hands before touching or cleaning your new piercings
Use a clean cotton ball to apply the piercing aftercare solution
Gently dab the solution on your new piercings
Avoid using alcohol, peroxide, or hydrogenated solutions
Remove crusties that form around your new piercings using a clean cotton ball
Apply a thin layer of petroleum jelly to your new piercings
Repeat the cleaning and aftercare process 2-3 times a day for the first week
Is Ear Piercing at Target Safe?
Ear piercing at Target is safe as it is done by a licensed nurse using a hand pressure device. Target ear-piercing reviews are positive, and many people have successfully had their ears pierced at Target. The main advantage of getting your ears pierced at Target is that it is affordable and the process is quick. Target also offers a wide range of earrings to choose from.
Does Target Sell Ear Piercing Kits?
Yes, Target does sell ear piercing kits. The kits contain all the materials needed for a successful ear-piercing process.
How Old Do You Have to Be to Get Your Ears Pierced at Target?
Anyone can get their ears pierced at Target. However, if you are below 18 years old, you must be accompanied by a parent or guardian.
Do You Have to Be Accompanied to Get Your Ears Pierced at Target?
If you are below 18 years old, you must be accompanied by a parent or guardian. Those above 18 years can go alone.
How Often Are Appointments Available at Target for Ear Piercing?
You can schedule an appointment for an ear-piercing at Target any day of the week. The available time and dates vary depending on the location chosen.
Conclusion
So, if you're looking to get your ears pierced and are undecided on where to go for the best experience, go to Target! It's quick, easy, and, most importantly — affordable. Plus, with a wide range of earrings to choose from, you're sure to find the perfect pair for you.

In an ideal world, you would get your ears pierced and get rocking wearing adorable earrings every day of your life.
In truth? Without sugarcoating it, it may be really unpleasant when piercings become infected.
Fortunately, infected ear piercings are rare. If you get ear piercing at a reputable shop and take good care of them afterward, you should be alright.
However, people can and do get infected piercings. Definitely something not good to deal with.
In this blog post you will get to know about causes of ear piercing infection, how you can treat, and prevent it. Keep reading!!
Table of Contents
How to Determine If Your Piercing is Infected? Symptoms to Look for
Finding out if your piercing is genuinely infected is the first step. Some of the common symptoms of ear piercing infection are:
Pain
Redness
Swelling
Yellow discharge
Tenderness
Burning/Itching
More severe infections can lead to:
Fever
Chills
Swollen lymph nodes
What Causes Ear Piercing Infection?
In essence, a piercing is an open wound. It typically takes six to eight weeks for an earlobe piercing to recover. In general, cartilage piercings, which are done on the more durable area of your ear, take longer to heal and are more likely to become infected.
However, some of the common causes of infection in ear piercing are:
Getting ear piercing in an unclean setting or using unsterilized tools, you run the risk of exposing your new piercing to dangerous microorganisms that may lead to infection.
Using filthy hands to touch your ears.
Taking off your earrings before the piercing has had time to heal.
Not cleaning your new piercings every day.
Exposing your new piercing to pool water, hot tub, lake, or river water before it gets healed.
How Common are Infected Ear Piercings?
Many of the millions of people who have their ears (and other body parts) pierced experience no significant issues. However, for fresh piercings, mild discomfort and infections are typical.
In most situations, infections don't progress too far and get better soon.
Strong blood flow is present in the fatty, fleshy earlobes. They recover rapidly, which lowers the chance of earlobe infection. On the other hand, the cartilage in the upper ear is a dense, rigid tissue that receives less blood. Infections in the upper ear can occasionally be very serious, and piercings there are more likely to get them.
How to Treat A Piercing Site Infection?
Unless the piercing is through cartilage, this is generally a small infection that you might try treating at home.
For minor infections in soft tissue, take these steps:
Initially, wash your hands with soap and water.
Then make a saltwater solution by adding around 1/2 teaspoon of salt to 1 cup (0.24 litres) of water. Stir, until the salt melts.
Soak the cotton ball in the solution and place it on the afflicted area while keeping the piercing jewellery in place.
Using fresh gauze or a tissue, gently pat the afflicted area dry.
Then, as instructed on the product label, apply a tiny amount of an over-the-counter antibiotic cream (Neosporin, bacitracin, etc.).
To keep the piercing jewellery from adhering to the skin, give it a couple turns.
Up till the infection becomes well, repeat this three times every day.
Additionally, make sure your phones are clean, and switch your pillowcase every two days for a clean one.
When to See A Doctor?
Seek the medical attention right away if you observe the following symptoms:
If the ear piercing infection does not go away within a few days.
If you have a fever.
If the earring is immobile, or the earring becomes enmeshed in the skin
You may consult with the best dermatologists near you by making an appointment via Healthwire.
How Can I Prevent Pierced Ear Infection?
Prevention is always the key to any illness. You can also prevent the ear piercing infection by keeping in mind the following things:
Get piercing done by a specialist to prevent infection, not at your house!!
Make sure to inquire about their approach to preventing infections, for example, ask if their equipment is sterile as well.
Verify that the earrings they wear were just removed from a brand-new, sterile container.
Wash your new piercings twice a day with sterile saline.
Before touching the cartilage or earlobes, wash your hands.
Apply antibiotic cream or rubbing alcohol to the affected region twice daily.
Despite the temptation, refrain from handling or playing with the jewellery excessively.
Final Note!
Most of the time, getting your ears pierced is a simple, safe procedure. Simply make sure to visit a skilled piercer who follows hygienic best practices. Also, keep your new piercings clean, and remove earrings only once they have fully healed.
Just be patient; if you take steps to avoid an infection now, you'll be able to enjoy a healthy piercing for many years to come.
Ear piercing has gone from a trend to a tradition. And with so many parts of the ear available to pierce (think: tragus, helix, the always popular earlobe or all three), it could be just the style accent you need.
Cleveland Clinic is a non-profit academic medical center. Advertising on our site helps support our mission. We do not endorse non-Cleveland Clinic products or services. Policy
But before you (or your child) join the land of the pierced, get answers to some of the most common piercing questions from dermatologist Rachel Ward, MD.
Q. What happens when you get your ears pierced?
A. If you go to a doctor's office — whether it's a pediatrician or dermatologist — they mark where you want the piercing and use an ear piercing gun. The piercing gun has a spring. When the trigger is released, the rapid spring motion pushes the earring through the ear.
Some tattoo and piercing shops use hollow-bore needles instead. Hollow-bore needles are the needles used when starting an IV. As they push through, they create a tiny hole in the earlobe or cartilage. They're a little gentler than piercing guns because there is no spring action.
Q. Will it bleed?
A. It depends on the part of the ear and person — everyone is different. You may see a little drop of blood, but there shouldn't be much. If there is a lot of bleeding, you should seek medical help right away.
You may also bleed more if you take blood thinners or aspirin.
Q. Does getting your ears pierced hurt?
A. That also depends on you and your pain threshold. You may feel a pinch and some throbbing after, but it shouldn't last long. The pain from either piercing method is probably equivalent.
The ear has nerves all through it. But the fatty tissue in the earlobe has less than other areas, so it may feel less painful.
Q. How can you minimize the pain?
A. Putting an ice cube or ice pack on your ear before the piercing can help. The cold numbs the area and confuses the brain about where the pain's coming from.
I don't recommend taking aspirin or ibuprofen beforehand because they tend to thin your blood and could cause more bleeding. But taking an extra-strength acetaminophen an hour before your procedure could help.
If you have a fear of needles or pain, we can certainly give you a numbing cream ahead of time. But in general, most people are fine with just ice.
Q. How young is too young to get your ears pierced?
A. Unless the child has some underlying condition, getting a baby's ears pierced is fine. This is more of a cultural consideration than a medical one. Some cultures pierce their baby's ears as early as a couple of months old.
If you do decide to get your baby's ears pierced, the earrings should be flat studs that are close to the earlobe. Babies' hands are all over the place. You want to make sure they can't pull them out.
Q. How do you take care of newly pierced ears?
A. Good ear care is important. You've created an opening in your skin, so there's a risk of infection. To prevent it, follow these three tips:
1. Regularly clean your pierced ears
Clean the area twice daily with mild soap and water. If you take a morning shower, clean it then and again right before bed. You can also use those little rubbing alcohol squares. Avoid using antibiotic ointments unless directed by a doctor — you can develop allergies to them if you use them too long.
2. Don't take your earrings out too soon
Leave your earrings in for at least six weeks if they're in your earlobe. Since cartilage doesn't heal as quickly as earlobe tissue, keep cartilage piercings in longer — at least three to four months. After that, only take earrings out for short periods because the holes can still close fast.
3. Know which earrings to wear
When you do switch earrings, make sure they're made from hypoallergenic materials so they won't cause an allergic reaction. Fourteen-carat gold, medical-grade steel and titanium are the best. They should not contain alloys such as nickel (which you often find in costume jewelry) because you can develop a sensitivity.
Q. How do you know if you have an infected ear piercing?
A. It's normal to have some redness, swelling or pain for a couple of days after getting your ears pierced. But your ears should look and feel better each day.
If you find that your ears do great and then suddenly start to become red, inflamed or crusty a week or two later, that's usually a sign of infection.
If you think you have an infected ear piercing, it's best to go to someone who can diagnose and treat you. That may not necessarily be the person who pierced you. Seek out your primary care provider, dermatologist or even an urgent care facility.
Q. What are reputable ear piercing places?
A. Your physician, pediatrician or dermatologist should know what they're doing if they offer ear piercing services. But some jewelry and department stores, as well as tattoo or piercing shops, pierce ears, too. If you go to an ear piercing place outside of the medical field, make sure it's:
Licensed: The store or studio should have any licenses required by your state's health department.
Clean: The ear piercing place should follow proper sanitary guidelines such as wearing gloves. If you go to a piercing or tattoo specialist, you should be able to see them open the pre-sterilized, new instruments they will use for your piercing.
Transparent: You should be able to get satisfying answers about licensure and cleanliness. Any place that tries to avoid your questions or answers them inappropriately is a red flag. They get safety questions all the time. They should be able to give you details about their certifications and qualifications.
Q. What would prevent you from getting your ears pierced?
A. Getting your ears pierced is a low-risk procedure. But speak to a medical professional before getting your ears pierced if you:
Take blood thinners.
Have a medical condition that causes you to have blood issues, such as problems clotting.
Have an autoimmune condition that can be triggered by trauma.
Are immunocompromised because of a preexisting condition or medications you take.
Have a family history of keloids (excess scar tissue that forms balls or knots) or are prone to keloids.
If you are ready to get your child's ears pierced, there are several different locations to consider including your local jewelry store, the mall, and even some doctors' offices. However, there is one place that is consistently rated as the best place to pierce ears – a professional piercing studio.
The Best Place To Get Your Ears Pierced
A professional piercing studio will have a clean and sterile environment, which is essential for preventing infection. The piercer will also be experienced and knowledgeable about the proper technique for piercing ears. This ensures that your child's experience is as quick and painless as possible.
In addition, a professional studio will use high-quality jewelry made from safe materials. This is important because low-quality jewelry can cause allergic reactions or even lead to infections.
Do People Really Get Their Ears Pierced At The Mall?
People absolutely – 100% – get their ears pierced at the mall. In fact, I took my daughter there to get her ears done when she was ready!
The mall is actually a great place to get your ears pierced. The staff is usually very experienced you can find a multitude of kiosks and stores that will offer walk-up appointments making this a convenient option for parents who have a child that is ready to go.
Just keep in mind that you'll need to take a few extra steps to ensure that the environment is clean and sterile. For example, you should ask to see the piercer's sterilized equipment and make sure that they use new needles for each customer.
Should You Get Your Child's Ears Pierced At The Doctor's Office?
Ear piercing has become such a common procedure that many doctors' offices now offer it as well. This can be a great option if you want the convenience of having it done in a familiar place. Children might want to have a trusted individual do the act, especially since they are going to be nervous. Doctors also know how to handle children that are on edge.
Some consider this the safest option, but it also requires appointments and lead time. As long as you can plan ahead, you will be fine.
How young should someone be when getting their ears pierced?
There is no definitive answer to this question. It really depends on the child and their level of maturity. Some parents choose to wait until their child is a bit older, such as around 6 or 7 years old. Others pierce their child's ears when they are just a few months old.
Ultimately, it's up to you to decide when your child is ready for the piercing. Just keep in mind that younger children will need to have their piercings checked and cleaned more often than older kids.
I was 6 months old when I got my ears pierced and my daughter got her ears done for her communion. She was 7 years old. Both scenarios are right!
Is Claires good for ear piercing?
Claires is a popular jewelry store that offers ear piercings. Many people choose to get their ears pierced at Claire's because it's convenient and the staff is usually experienced.
However, there are a few things to keep in mind before getting your ears pierced at Claire's. The quality of the jewelry may not be as high as you'd like. Usually, people like to use real gold or silver when piercing. You can opt to bring in your own earrings to your appointment and I would suggest you do so.
Does it hurt? Does getting your ears pierced hurt? This is a common question that goes into the mind of those who are getting their ears pierced for the first time. The short answer is generally yes, but only temporarily.
Getting ears pierced has become a tradition for most cultures. For some, it is part of their tradition. For others, they are adapting to the trend. Pierced ears add accent to your style. They also give you more personality.
What should I know before getting my ears pierced?
You should prepare yourself before getting ears pierced. Though some may go to the nearest piercing ears shop and have their ears pierced immediately, it is often a safer bet to have everything prepared. Here is a list of things to know before getting pierced ears.
Know if you are legally eligible
Different states have their own regulations regarding the eligibility of people for piercings. Some areas prohibit those under 18 years old to get a piercing or tattoo unless allowed or even accompanied by their parents.
Eat something before going to the shop
It is good to eat a full meal before having your ears pierced because it can keep your body's sugars stable. Not having something in the stomach may bring your blood sugars low and make you faint during your piercing ears session.
Make sure to go to a "clean" shop
It is best to look around and find a good and reputable shop for ear piercing. Make sure that this shop has all of its devices cleaned and disinfected. It should also only use single-use sterilized needles for piercing.
Aside from "Does getting your ears pierced hurt," you can also ask other questions to the shop like "How do you dispose of the needles" or "Do you use disposable gloves" to the handler or owner.
It is also best to skip retail or accessory shops that use piercing guns because these cannot be sterilized. They can also tissue damage because of trauma and swelling in the ears. Either way, you will feel pain for a while.
Does getting your ears pierced hurt?
Do ear piercings hurt? Honestly, it will hurt. Any foreign object that punctures your body will definitely cause some pain. Needles that are pierced to your earlobes will hurt. The level of pain with regard to the experience is relative, though. Some say that it only lasts for a minute or two. Others say it hurts a lot.
With that said, take note of our ranking of the types of ear piercing pain levels from worst to least:
1. Anti-tragus piercing
2. Conch piercing
3. Daith piercing
4. Industrial piercing
5. Helix Piercing
6. Rook piercing
7. Cartilage piercing
Which piercing ways hurts more? Gun or needle?
Again, we recommend getting your ears pierced with a needle rather than a gun for various reasons. One-time needles are safer and cleaner while piercing guns cannot be fully sterilized. Another main reason is that needles hurt less compared to piercing guns.
How long does your ear hurt after a piercing?
Do ear piercings hurt during the procedure? Yes, most would say that it does hurt. Does it hurt after it is done? It is normal for your ears to hurt after an ear piercing. But the swelling and redness would subside in the next few days. The soreness can be felt in one to two weeks to one month depending on the type of piercing that was done to your ears.
The ear piercing pain will be gone in two months because the cartilage would have completely healed by then. If your ears have recovered from the pain and then they become swollen again, it is usually a sign of infection.
How to reduce the pain of ear piercing?
Ear piercing pain usually subsides a few days after the procedure. But if the pain is too much to handle, you can always use over-the-counter pills. Ibuprofen and acetaminophen are good painkillers to bring you relief.
Others use chamomile tea compress. The tea bag is placed in boiling water for two to three minutes. Let it cool down and then apply the bag to the area where you feel discomfort.
Wash your ears with water and cleanser to prevent any infection that would increase the pain after piercing. You should also prevent yourself from touching the piercing to avoid aggravating the damaged tissues.
How much will it cost to get ears pierced?
The average cost of ear piercing is usually $40 per ear. Cartilage and tragus piercing on one ear cost a little higher – around $60 to $70. The cost of ear piercing will also depend on the type of earring that you choose.
At what age can you get ears pierced?
You can get babies' ears pierced as early as infancy. It really depends on the decision of the parents. Some have their kids' ears pierced a little older so that they can take care of the pierced ear. The right age for piercing is the prerogative of the parent.
As far as having your kids' ears pierced inside a shop, take note that some states only allow ear piercing with parental permission for those who are under 18 years old.
Where should you get your ears pierced?
You have two options to get your ears pierced- mall kiosks or piercing shops. The former are retail shops that offer ear piercing using piercing guns. We do not recommend this because of safety reasons. The devices they use are not properly sterilized and guns can cause serious tissue damage to the ears.
If you are to have your ears pierced, it is better to go to reputable piercers or piercing shops. They are experts in the field and know the proper way of ear piercing. They also offer high-quality jewelry compared to retail shops.
Are there any other ways to wear earrings without ear piercing?
If you have not decided yet whether to get your ears pierced or not, you have other options. You can go for magnetic earrings. These are types of earrings that use magnets to keep them attached to your ears. Some are even rare earth magnets that look good as stud earrings.
Frequently Asked Questions about Does Getting Your Ears Pierced Hurt
Swelling of the ears after the piercing is normal. But if the pain increases after one to two weeks, it may be a sign of infection. If the redness persists after a week, you should also watch out for a possible infection.
Does getting your ears pierced hurt? Yes, it does. Is infection normal? No, it is not. This is why you should go to recommended ear piercing shops for the procedure. You should also keep your ears clean to avoid infection.
In case your ears get an infection, you can do it at home by preparing a saline solution and applying it to the infected area. You can also buy saline products in the market. If you have a fever because of the infection, seek medical attention immediately.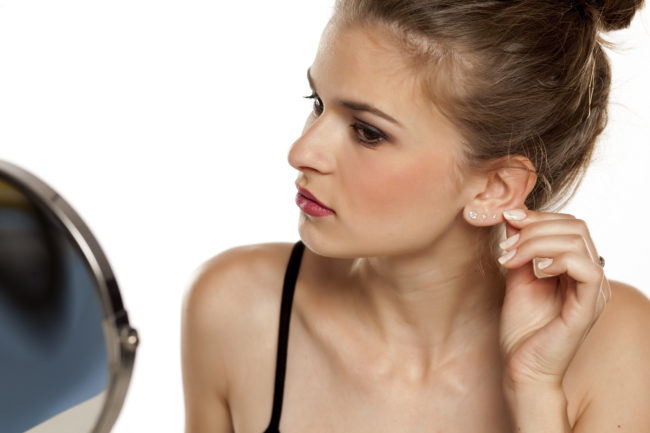 When you make the decision to get your ears pierced, you are of course wanting to make a fashion statement about yourself. However, since you will be allowing another person to punch holes in a part of your body, it's a good idea that you get this done by someone you can trust. If you're trying to decide where to get your ears pierced, here are some things you should keep in mind.
Needles, Not Guns
To begin with, no matter which part of your ear you want to be pierced, always rely on a piercer who uses needles rather than piercing guns. Unfortunately, many chain stores and other establishments will use non-disposable piercing guns, which puts you at greater risk of developing an infection. Also, piercing guns are not good at getting the exact angle you may want for your piercing, which can result in a look you weren't expecting.
Use a Certified Piercer
When looking for an ear piercer for ear piercing jewelry, try to find someone who is certified by the Association of Professional Piercers. Ear piercing jewelry should be surgical stainless steel or titanium as these metals tend to be the safest. Additionally, these types of ear-piercing jewelry tend to have the least allergic reactions reported.
Ask Plenty of Questions
Before you ever let a piercer near your ear, ask plenty of questions and make sure you are satisfied with the answers you receive. For starters, ask about their level of experience. Next, ask what equipment they use, how they sterilize their equipment and jewelry, and how many pairs of gloves will be used for your procedure. If the answers you get are vague or make you uncomfortable, look elsewhere.
Look to Tattoo Artists
If you want a truly professional ear piercing, it's often best to look to your local tattoo artists. While in years past tattoo parlors were looked at with plenty of questions, today's tattoo artists and piercers take their profession very seriously. Held to high safety standards, chances are you can get exactly what you need by paying them a visit.
Don't Try it Yourself
Finally, never try to pierce your ears yourself or have a friend tell you they can do it for you. Though it may save you money initially, the money you'll eventually spend to clear up the infection you're sure to get will offset whatever early gains you thought came your way.
By not rushing into your ear piercing and instead of taking the time to find a true professional, you'll walk away with pierced ears that look fantastic.
Posted by Ann V. On 2016 Dec 5th
While getting ears pierced is almost mandatory for every other girl, the process to get it done can be quite risky if you don't follow a proper healing regimen. Read on to learn more on how you can get your pierced ears to heal faster.
Have you got your ears pierced recently? If yes, then it is guaranteed that you'll feel awkward and uncomfortable. However, after following some simple steps, you can let your ears to heal faster and better. To know those, read on this article—
1. Be Careful
Always handle the pierced place with care. Firstly, do not try to open the earring until and unless you're sure that you don't feel any pain. The earrings, made of hypo allergic materials, help to prevent the spread of germs, thereby keeping your ears safe and sound. And, if you've pierced your cartilage, then don't open the earring for two to three months. If you fail pain, use a good topical anesthetic like Dr. Numb ® so that you don't have to keep scratching the area.
2. Clean it regularly
Clean the ears regularly to prevent the growth of any bacteria. Use good, medicated antibacterial soaps to this effort. Dab cotton balls in medicated cleaning solutions and apply it over the piercing regularly. After doing it, make sure you rotate the earring about its own place slowly, a bit each day. This will let you be sure about the healing intensity.
3. Watch Out for the Signs of Infection
Always be alert and take action immediately should you notice any redness or swelling near or about the pierced area. Adjust your earring likewise, and if it still persists, then it's time for you to have a checkup done, or clean up the pus from a surgeon.
Getting your ears pierced can be a painful experience for most people. Often, as the charm wears off, many piercings, especially those done in the ear, tend to close after a certain period of time. If you are not careful, it becomes almost impossible to wear any type of earrings. In this case, it is best to get your ears re-pierced as this the most effective way to ensure that the piercing reopens properly. In order to re-pierce your ears, check out these simple instructions to help you do it safely and hopefully without any pain.
Things Required:
– Sterile Needle
– Stud type earrings
– Ice cube or numbing cream
Others are Reading
How to Ease Earache Pain
How to Cope With Bleeding Ears
Instructions
font-size: 13px !important;color: #474747;text-align: justify;line-height: 21px;" >
Locate your spot
The most important thing is to locate the spot which has been filled and you want to get it re-pierced. Note that if you do not use earrings for a long time, there is a high probability that the hole is going to be closed. However, the duration of this process is not defined as it varies from person to person. Therefore, you must locate the spot where you want to re-pierce your ears. For this, you can closely look for the scars on your ears as the piercing leaves some dark spots. However, it is entirely up to you if you want to get piercing at the same spot or at a different one.
Choose store
After you have determined the spot you want to get re-pierced, you must look for a decent store that has a jewellery section. Most major department stores have a jewellery section or you can find many smaller stores that carry earrings and other accessories as a nice place to re-pierce your ears. You can also use a specialty piercing shop as they have all the tools that you will need to re-pierce your ears.
Select jewellery
Now, you must select the jewellery that you wish to wear after getting your ears re-pierced. Note that your options for the jewellery will be limited because of the type of piercing you get. Thus, it is important that you should choose jewellery that will fit the piercing properly.
Take care of piercings

It is very important that you take care of your piercings and make sure that they do not close again.
Do it yourself
You can easily re-pierce your ears by using a sterile needle and either an ice-cube or numbing cream. This is not recommended for those that cannot handle a little pain. You can also use sharp "stud" type earrings to re-pierce your ears. Remember the ice-cube or numbing cream should be put on your ear at least ten minutes before you try this step.
So, you've been admiring some striking Disney earrings, or mystical Harry Potter earrings from afar. Or maybe after months' of waiting, you've taken the plunge and had your ears pierced to wear some stunning sapphire blue stud earrings to your wedding anniversary party.
24 February 2020 H.Samuel – Editor
Getting your ears pierced can be a fairly daunting experience. Once the anticipation, excitement and anxiety are out the way and your ears are freshly pierced, the journey with your new earrings is by no means over. Sure, you're now donning your stunning new silver studs, but aftercare of a fresh piercing is so important.
8 TIPS FOR CARING FOR NEWLY PIERCED EARS
The first few days and up to six weeks after you've had your ears pierced are when the healing process takes place. During this time, it's important to keep your piercing nice and clean and healthy. Here are some tips to help you to do so:
Clean your hands
Keep the piercing clean
Rotate your earrings
Go easy on cosmetics
Avoid bumps and knocks
Avoid swimming
Keep your earrings in
Look out for infection
KEEP YOUR HANDS CLEAN
A simple and easy tip. Before touching your piercing make sure you wash your hands thoroughly. Just normal soap and water is great, and then dry your hands with a clean towel.
Your hands can be a conduit of dirt and bacteria, neglect to wash them before touching your newly pierced ears and you could risk introducing bacteria to the site of the piercing.
KEEP THE PIERCING CLEAN
Another essential when caring for newly pierced ears is to clean the actual piercing. This needs to be done at least three times a day. To remember, why not do this after you've cleaned your teeth, or after meals?
We recommend you use the saline ear care solution provided by our piercing studio. Dip a cotton swab or pad and lightly clean the area around the front and back of the piercing.
ROTATE YOUR EARRINGS
Newly pierced ears heal better if you rotate the earrings on a regular basis. When you clean your piercing, use this time to also gently rotate the earring slightly. Do this when your skin is moistened with the ear care solution so it remains supple.
This ensures the skin doesn't heal over the earring, and it may even expedite the healing process, just ensure you aren't twisting the earring too aggressively.
GO EASY WITH THE SPRAYS AND COSMETICS
Your new piercing likes to breathe fresh air. So, if you can, try and keep your piercing away from hair care and cosmetic products, such as hairspray, shampoo, perfume and make-up.
You have to remember that your ear piercing is essentially an open wound that must be kept as clean as possible during the healing process. If you do get a little bit of product on your ears, clean them straight away with the saline solution.
AVOID KNOCKING OR BUMPING YOUR PIERCING
When it comes to how to care for newly pierced ears, avoiding knocks and bumps goes without saying. Simply go easy when doing daily activities, such as brushing your hair and getting dressed. Perhaps swap polo necks for other jumpers so you don't catch your earrings in your clothes.
Feeling sporty? Maybe give team games a miss for a while or wear a protective sports tape or plaster over your piercing to keep things nice and safe.
AVOID THE POOL WITH NEWLY PIERCED EARS
Wondering how long until you can get into a pool? We recommend waiting around six weeks until your piercing has healed nicely before taking the plunge in a swimming pool, the sea or a hot tub.
Not only can bodies of water be carriers of bacteria, but the chlorine you find in a swimming pool can be an irritant that you won't want anywhere near your newly pierced ears.
KEEP YOUR EARRINGS IN
After all the excitement of having your ears pierced, you'll want to make sure that the piercing heals nicely yet doesn't heal and close over. This means you should keep your earrings in.
In the first six months, we recommend you don't go without your earrings for longer than 24 hours. If the piercing does heal shut, you won't be able to get your earring back in.
LOOK OUT FOR EARRING INFECTION
What you certainly don't want is an infection. Sometimes, despite all best intentions, you may have a reaction to your piercing. We suggest you keep a close eye on things for a few weeks, so you can nip any issues in the bud as soon as possible.
If you notice any redness, burning sensation, pain, tender or swollen skin, discharge with an unpleasant odour, or ongoing itching around the piercing, please seek medical advice from your GP straight away.
WHAT EARRINGS SHOULD YOU WEAR AFTER A PIERCING?
When you first have your ears pierced, you will be given piercing earrings, which will have to be kept in for a minimum of six weeks (or in the case of cartilage piercing up to 12 weeks). Whilst it may be tempting to wear the earrings you've been promising yourself for ages, it's not advisable to wear anything but your piercing earrings until things have healed nicely.
Once the time is up and all is well, you can swap to some gorgeous light stud earrings for around six to twelve months. Keep those stunning drop earrings for a little bit longer if you can.
Are you ready to get your ears pierced, or know someone who is? Why not book an appointment at H.Samuel today? Recently purchased some earrings and want to find out more about how to clean them? Take a look at our earring cleaning guide.
IF YOU LIKE THIS. YOU'LL LOVE THESE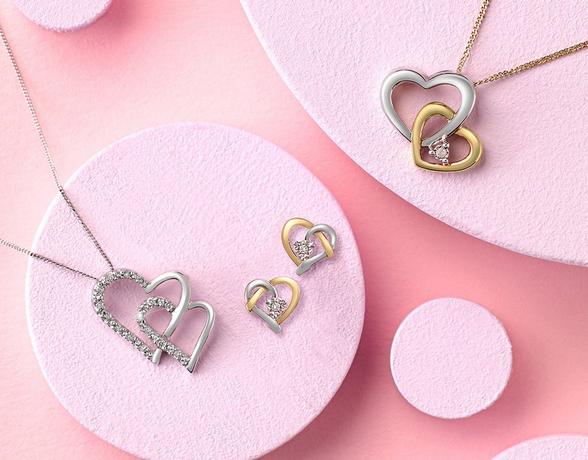 10 Jewellery Mistakes You're Making
If you want your jewellery or watch collection to last a lifetime, make aftercare a priority.
How Your Jewellery Channels Your Vibe
What jewellery you wear can say so much about you, it gives off your vibe and makes a statement about who you are. What's your jewellery tribe?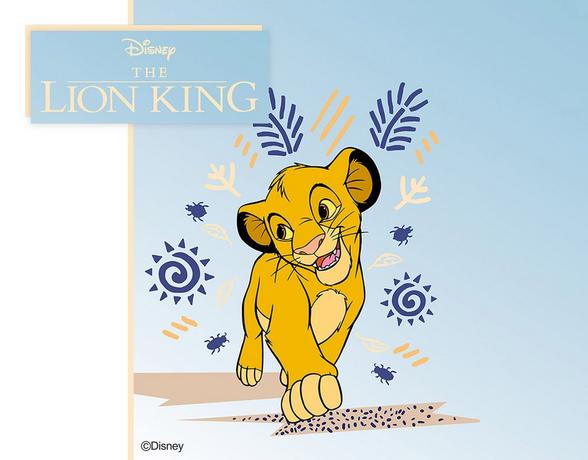 Disney Lion King Children's Jewellery range!
Fans of The Lion King Movie will be able to buy newly designed pieces in celebration of the live-action movie.
Categories
Diamonds
Watches
Wedding
Engagement
Celebrations
On-Trend
You are now set to receive our newsletter.
You are already subscribed to receive our newsletter.
We believe your session has timed-out. Please refresh this page and try again.
Getting your ears pierced for the first time can be a bit anxiety-inducing.
After all, you ' re putting a hole in your body using a very scary-looking tool. Sure, the end result is fabulous and opens up an entirely new world of fashion possibilities, but the experience can be a little alarming to say the least.
The best way to beat any of your fears about getting your ears pierced is through proper preparation. Keep scrolling to learn how you can prep for your first ear piercing.
Research
Before you get your ears pierced, you should start by researching the best place to get the deed done. A crucial first step, researching allows you to make sure that your chosen location is both safe and sanitary. Because multiple people get their ears pierced per day, it ' s important to eliminate any worries about contracting an infection by choosing reputable places. Check the actual site of your chosen location to get more information about their safety procedures, or look into online reviews to get opinions from people who have actually been there. When it comes to getting your ears pierced, safety should always be your No.1 priority.
Also read about: Everything You Should Know About Ear Piercings
Make an Appointment
After you ' ve chosen a safe and sanitary location to get your ears pierced, you should make an appointment. This will let you know the exact time and date that you ' re getting your ears pierced, which will help you prepare and calm any lingering fears before you arrive. It also ensures you won ' t be turned away if the place is too busy or crowded. If you arrive only to be told that it won ' t happen that day, it might start your cycle of worry and anxiety all over again. If you ' re sure you want to get your ears pierced, make the appointment and then simply wait for the exciting day to arrive.
Eat a Good Meal and Stay Hydrated
The best way to beat the nerves before you get an ear piercing is to eat a good meal about four hours before and stay hydrated. This will help calm your stomach and keep you from becoming overly stressed out. Good nutrients in your body will also help the piercing heal faster, which will ease any discomfort you might feel and make you happier in the long run.
Arrive a Few Minutes Early
Just like a doctor ' s appointment, you want to arrive just a few minutes early to your ear piercing appointment. This will give you a chance to check out the facility and make sure you feel safe and comfortable, and you might even be able to chat with your piercing artist beforehand. Feeling comfortable with the person piercing your ears and the situation you ' re in is super important, and arriving early will allow you to settle your stomach and calm your nerves before you head into your appointment. Plus, they will probably have tons of cool jewelry around that you can plan to buy once you ' re able to take out your starter studs.
Choose the Studs You Want
Speaking of starter studs, choosing the right pair is crucial to the success of your piercing. You ' ll have these studs in for about six weeks, so it ' s important to choose a versatile pair that can work with any outfit. In addition, you should always choose a hypoallergenic metal for your first pair of studs. Because you haven ' t experienced a piercing before, you can ' t be sure that you ' re not allergic. If you do have a reaction, that could set back your healing time and cause lots of unneeded discomfort. Some hypoallergenic metals include sterling silver, platinum, titanium, copper and stainless steel. These studs will be of a higher quality as well, which means they ' ll look fantastic as you parade your new bling around school.
Leave If You Feel Uncomfortable
Backing out of getting your ears pierced is nothing to be ashamed of. Whether you don ' t feel comfortable when you arrive at your location or you simply decided that you ' re not ready to take that step, it ' s totally okay to delay getting your ears pierced. It ' s crucial that you feel comfortable and at ease when you go to get your piercing, so if you have any worries you should walk away and reschedule for a different day.
Know That It Doesn ' t Hurt That Much
Getting your ears pierced may seem really scary, but in the majority of cases, there ' s very little pain involved. The piercing gun or needle can look very intimidating, but it ' s such a quick process that most people report feeling nothing more than a slight pinch. While pain levels will differ for everyone, the skin of the ears is soft and ready to be pierced, so don ' t freak out too much about the pain.
Also read about: A Definitive Ranking of Ear Piercings, From Least to Most Painful
Ear piercings can really change up your style, and we ' re all about switchin ' it up. If you ' re ready to make more fashion changes, click HERE to see our reasons why you shouldn ' t be afraid of a drastic hair change.
How to care for pierced ears
Although ear piercings are more common and can be less risky than other body piercings, they can still cause complications if not handled safely. For anyone thinking about getting their ears pierced, dermatologists urge people to follow these steps to avoid infection.
Although ear piercings are more common and can be less risky than other body piercings, they can still cause complications if not handled safely. For anyone thinking about getting their ears pierced, dermatologists urge people to follow these steps to avoid infection:
Always wash your hands before touching newly pierced ears.
Leave the earrings in your ears for six weeks or more, even at night. Removing the starter earrings too early may cause the piercings to close.
Regularly wash your ears with soap and water. Carefully do this at least once a day to avoid infection.
Twist the earrings a few times daily. This will help keep the pierced holes open.
Put rubbing alcohol on your ears. Using a cotton ball or pad dipped in rubbing alcohol, gently clean the skin around the piercings twice a day to keep away germs and prevent scabbing. You may also apply a thin coat of petroleum jelly around the opening.
After piercing your ears, keep an eye on them to make sure they don't get sore, red or puffy and that the holes don't ooze yellowish liquid. If any of this occurs and doesn't go away quickly, see a board-certified dermatologist, as you may have an infection.
All content solely developed by the American Academy of Dermatology
The American Academy of Dermatology gratefully acknowledges the support from DermStore.
Reproduction or republication strictly prohibited
without prior written permission.
Last post: 16/04/2013 at 12:58 pm
Your browser cannot play this video.
children in need – clothes and pudsey ears
Anyone had their belly button re-pierced?
12 year old girl with belly button pierced.
12 year old girl with belly button pierced.
Help me find these diamonte heel things please??
40 weeks + 2 days, 3cm dilated, no pains!
40+5 days and no labour signs at all!
40 weeks preg + 2 days
Do you prepare your veg on Xmas eve??
Forgot to take Pill for 5 days – can you help?
40+5 days and no labour signs at all!
Correct your baby flat head before it's too late!!
40 weeks + 2 days, 3cm dilated, no pains!
How much did you spend on your LO Christening/Naming Ceremony?
When did your child stop believing in Santa?
How to get a throw to stay put on leather sofa
How do you get Pen out of Leather.
If your washing gets rained on do you rewash it?
how 2 get back at noisy neighbours,
How mych do you tip your hairdresser?
Recently had my 9 year old daughters ears pierced. Claire's prices started at £24.99 for 9ct. We ended up taking her to F.Hinds in our local town centre. Prices started at £17.95 for 14ct but the earrings she chose brought it up to £30.
That included: very pretty 14ct flower shaped studs with pink and rainbow crystals, the piercing and after care solution.
How to care for your newly pierced ears
Congratulations! Getting your ears pierced is a special milestone, one which many people experience at some point in their lifetime – whether as an infant, child, teen, or adult. Regardless of when you have your ears pierced, it is exciting to know that you will soon be able to wear earrings that complement your own sense of style!
Despite the anticipation leading up to the moment of ear piercing, the most important part of ear piercing is actually the ear piercing aftercare, which happens in the 6 weeks following the piercing. Good piercing aftercare will help you avoid infection, and will help your ear piercing at home heal more quickly.
Continue reading to learn how to care for your newly pierced ears, and the "do's and don'ts" of proper earlobe piercing aftercare!
What is ear piercing aftercare? When does it start?
Because ears will be swollen and tender immediately after piercing, it is best to wait 24 hours before touching them. Piercing aftercare begins 24 hours after you have gotten your ears pierced, and will occur 2-3 times per day and continue for a full 6 weeks. It is a good idea to get into an aftercare routine early on, so caring for your ear piercing is incorporated into your everyday routine. For example, clean your ear piercings when you brush your teeth in the morning and in the evening. This is one way to remember to do it!
How to clean ear piercings
The most important aspect of caring for your ears is good hand hygiene. Always wash your hands thoroughly before touching your earrings. While it may be tempting to touch your new earrings (they are beautiful), it is important to avoid playing with them. You should only touch your new earrings when you are cleaning your ears.
You will need to clean the piercing site 2-3 times a day with either saline or salt-based solution, anti-bacterial soap, or an ear piercing solution. Spraying or squirting the pierced area directly will ensure the piercing site is soaked properly, but you may also saturate a cotton swab (Q-tip) to clean the piercing site around the earring. We do not recommend using hydrogen peroxide, rubbing alcohol, or antibiotic ointment on the skin. While you are performing ear piercing aftercare, make sure to pull back your hair so it does not get caught in the earring!
While cleaning the piercing area, rotate the earring 360 degrees, or one full turn. Only turn the earring during aftercare, when the piercing site is wet. When the piercing site is dry, it may feel crusty or sticky –and turning earrings at other times will lead to irritation and infection.
Always leave a space between the back of the ear and the earring back. Do not push earring backs up close to the back of the earlobe, as the piercing needs plenty of room to breathe and heal. For many starter earrings, the earring back will click into a notch towards the end of the post and should remain at this location.
Lastly, avoid letting regular soap, shampoo, conditioner or hair products sit or remain in the ear piercing site. After your piercing comes into contact with soap or other products (which will happen when you wash your face or shower), the piercing site should be thoroughly rinsed. You may opt to perform one of your daily cleanings after you shower to ensure the piercing site is clean.
Signs of an infection
It is important to note that your earlobe piercing may be tender or painful for up to 3-5 days after the procedure was performed. This is normal. Note that sleeping directly on your ears or side may prolong the tenderness on the earlobe due to the pressure on the piercing site.
Beyond this time frame, be on alert for a potential problem, and make sure to look for signs of infection. This includes redness, swelling, heat, pain, itching, pus or fever. In addition, look for signs of poor or slow healing, which may indicate a metal sensitivity or allergy. An infection may be caused either by bacteria or by an allergic reaction.
It is also important to consider that not every kind of metal will work well for your body. Jewelry comes in a range of metals, including yellow, white or rose gold; stainless steel; titanium; sterling silver; nickel and more. Knowing which metal is best for your body may not be obvious immediately. If you are performing proper piercing aftercare and the piercing site is still not healing well, you may have to switch to a different type of metal due to a possible metal sensitivity or allergy. Nickel allergies, for example, are quite common. It is best to avoid nickel or nickel alloys by selecting hypoallergenic earrings, like the Rowan Earring Club, which are always hypoallergenic and nickel-free earrings.
How long do ear piercings take to heal?
The original piercing stud should remain in the ear for 6 weeks or more, even at night. Removing the starter earrings too early may cause the earring hole to close. After this time, it is safe to change the earring, but continue to wear lightweight earrings, including to sleep, until the ears have healed completely. We recommend wearing earrings consistently for one year after piercing. If you are physically active or playing sports, it is recommended to wear small studs instead of hoops or dangly earrings which can get caught or tangled.
It is generally a good idea to wait 2-3 weeks after the piercing is done to go swimming, as the bacteria in pool water may cause an infection and the chlorine may cause irritation. Also, make sure to avoid additional trauma to the piercing site. Many irritations occur from snagging an sensitive earrings on clothing such as a tight-fitting top, sweater, turtleneck, or a fuzzy scarf.
Taking care of your new piercings is simple and will not take up much time once you get into a good routine. It may be tempting to skip one of your cleanings now and then, but remember that proper care will promote healing and reduce your chance of an infection.
Check out all of the hypoallergenic earring options Rowan has to offer. The Rowan earring club provides a new earring every month, celebrating milestones both big and small!
More Articles
How to Prevent Infection in Pierced Ears
How to Treat an infected ear piercing
How to Get Rid of Hypertrophic Scars From Piercings
How to Care for a Newly Pierced Nose
How to Get Rid of Abscesses on Nipple Piercings
The ear piercing process takes only seconds, but newly pierced ears require six to eight weeks of healing time, according to the Palo Alto Medical Foundation 12. Taking proper care of the pierced ears and keeping them clean will speed healing, reduce pain and prevent infection. It is essential that a trained professional pierce your ears in a sterile environment to prevent complications.
Leave the earring in your ear. Removing an earring from a newly pierced ear may cause the hole to close. You can promote healing and prevent or treat an infection while the earring is in your ear.
How to Prevent Infection in Pierced Ears
Replace the earring if it is made of nickel or another cheaper metal. The Nemours Foundation states that these metals are a common source of allergic reaction, and can slow healing in newly pierced ears 2. If you believe this could be an issue, change the earring to one with a gold or hypoallergenic stud. Put the new earring in the hole immediately to prevent it from closing.
Wash your hands with warm water and soap before handling your newly pierced ears or your earrings. Touching your ears with dirty hands can introduce potentially harmful bacteria.
How to Treat an infected ear piercing
Rotate the earring several times each day for the first few weeks after having your ear pierced. This will prevent your ear from healing tightly closed around the earring.
Soak a cotton ball in warm salt water, and hold it against your hole for several minutes to loosen any crust that is causing pain or difficulty when you try to rotate your earring. The Palo Alto Medical Foundation recommends making a salt-water solution by mixing 1/4 tsp 1. of salt in one cup of warm water.
Apply hydrogen peroxide to both sides of your earlobe twice each day with a clean cotton swab. Continue until your hole is completely healed. This will speed healing, and reduce your risk of infection. If you notice any itching or discharge, increase the peroxide applications to three times each day, and consult your doctor. You may require treatment with antibiotics.
Sleep on your back to prevent irritation during the night. Sleeping on your side increases the likelihood that your earrings will become caught on your sheets or blanket. If they become caught, they may pull out of your ears and increase pain and inflammation. Change your sheets and pillowcase every night during the first week or two of recovery.
Taking over-the-counter anti-inflammatory medication for the first few days after the piercing can reduce discomfort and swelling.
If the technician sent you home with an antiseptic after your piercing, use that product instead of peroxide when you clean your ears.
How to Gauge the Ears Right After the First Piercing
How Is Nipple Piercing Performed?
Places to Pierce Your Ear
How Long to Wait Before You Change a Lip Ring
How to Gauge Your Ears Without Tapers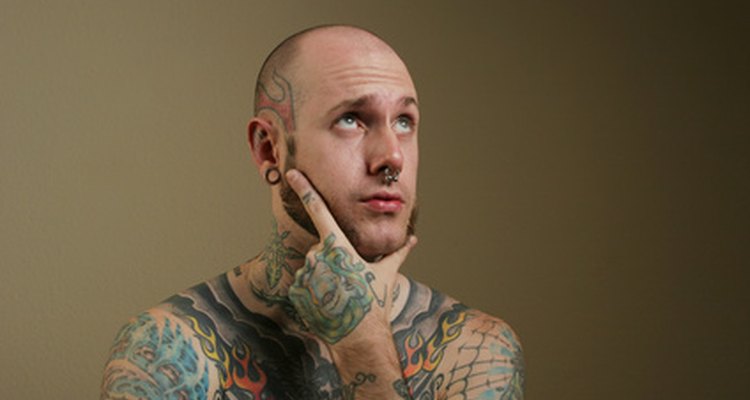 You can stretch an existing ear piercing into a large-diameter ear piercing. If you do not have pierced ears, you can pierce your ears at a large gauge. Typical ear piercings, from a piercing gun, are a small gauge, such as 20. Professional piercings, done with a sterile needle by a piercer, start as small as 18 gauge and can be pierced as large as 0 gauge.
Ear Piercing Consultation
You should have a consultation with a professional piercer before receiving an ear piercing. Ask the piercer to show you piercing jewelry at specific sizes, or gauges, so that you have a good understanding of the size of the piercing. If you are not interested in stretching your earlobes or getting a large-gauge piercing, the piercer will use 18-,16- or 14-gauge jewelry for your earlobes. Plugs, incorrectly referred to as "gauges," come in 14 gauge and larger. You can create the illusion of stretched ears with a piercing with earrings that have a 16-gauge post and larger-gauge disks that screw on and off of the post. It is important to note that workplaces and schools might not allow large-gauge ear piercings and that once the ears are pierced or stretched to a size like 0 gauge, the hole might never shrink.
Paperwork and Aftercare
Before the piercing, you must fill out paperwork concerning your medical history and the legal terms of receiving the ear piercing. After completing the paperwork, you often go to a piercing room, which gives you privacy during the procedure. Then the piercer explains how to clean your ear piercings. In case you don't remember the instructions, the piercer also gives you a set of printed aftercare instructions to take home.
Cleaning and Marking
The piercer, while wearing gloves, cleans both of your earlobes in preparation for marking where the piercings go. Tell the piercer if you plan to stretch your earlobes before the marking process. The piercer asks you to make some facial movements, such as smiling, to see if your ears move and to help with the marking. Your ears are not symmetrical, but the piercer considers your anatomy before marking the placement of the piercings. Even if one earlobe is higher or sticks out farther from your head, correctly placed earlobe piercings give the illusion of matching ear piercings. The piercer then marks your earlobes with a sterile marking pen and asks you to look in the mirror at the marks. If you have any issues with the placement, tell the piercer immediately.
The Piercing
For ear piercings up to 6 gauge, the piercer uses a sterile needle to pierce the earlobes. For large-gauge piercings, he uses a dermal punch. The piercer's technique determines the way the earlobe is pierced. If the piercer uses a needle receiving tube, he places the tube behind the ear. If he uses forceps, he places the tips of the forceps on each side of the ear. If he does the piercing freehand, he holds the top and side of the ear. Regardless of the method the piercer uses, you will feel slight pressure on and around your earlobes. The piercer will pierce your earlobes one at a time, inserting the plugs immediately following the piercing device.The piercer inserts the plug from the front of the earlobe and attaches an o-ring on the back to secure the jewelry in the ear.
After The Piercing
The earlobe piercing will bleed during and after the procedure. There might be a lot of bleeding with large-gauge piercings, and the piercer will apply pressure to the wound after the jewelry insertion and use sterile gauze and antimicrobial soap to clean the earlobes of blood. Ask the piercer any questions you have, and refrain from touching your ear piercings, not only in the piercing shop, but after you leave to keep bacteria from entering the fresh piercing.
It's not easy to get kids to do things that they know will be painful such as ear piercing, but there are ways on how to make it less painful for them.
We all know ear piercings are painful. If it is for adults, what more for kids, right?
As parents, especially those with daughters, it's difficult to make that decision for our kids. While we want them to look their prettiest (because earrings really do add glamour and sparkle), we don't want to traumatise them. So, will it be better if we get our kids' ears pierced while they're still babies?
Wendy Sue Swanson, M.D., a Parents advisor and a paediatrician at Seattle Children's Hospital, said that it is best to wait until your baby is at least six months old to get their ears pierced.
"Any time you puncture the skin, you open up the opportunity for infection, and because infants still have developing immune systems, I encourage parents to wait until their child is at least 6 months old to get her ears pierced," she said.
However, it would also be best if you wait until your child is ready to decide for herself when she would want to get her ears pierced. This way, she'll be old enough to care for her ears and keep it clean.
If you decide on letting your child decide about getting her ears pierced, still, the bigger question remains — how will you be able to help her feel the least pain during ear piercing? Here's how.
1. Get her BFF to tag along.
While you are the best person to be with her, a friend whom she trusts will also help boost her confidence. So, try to get her best buddy to come along to give words of encouragement and help ease her pain.
2. Think about where to get your child's ears pierced.
The place to get your child's ear pierced also matters. Some children want a busy area like a mall so they can be distracted and may forget the pain, while others prefer a more quiet place so they can focus. So, as you learn about what location your child prefers, go with their decision. It's their ears that are getting pierced after all, not yours.
3. Give her surprise treats to distract her.
Treats always do magic when kids are under pressure. So make sure you pack some goodies or candies to distract her or take her favourite toy that she can play with while "under the gun".
4. Let her feel you have her back.
When feeling tensed, children tend to look for the people who they feel at ease and comfortable with, and most of the time, this is when parents come to the rescue. If your child prefers you or your partner, or both, let her know you or both of you are always there for her. Encourage her to think happy thoughts
5. Be honest.
Tell your child straight to her face that yes, ear piercings are painful, but it's not the end of the world! Describe the procedure (make sure you know how it's done by calling ahead for the details of the procedure) and try to be creative in describing how it feels, like saying she will feel a pinch. But no matter what, just don't tell her that it doesn't hurt at all.
6. Be patient.
So, your child tells you she's ready, but when you actually bring her to the place, she gets all scared and may think about backing out. Be patient. Talk to her and ask her about her doubts and fears. Encourage her that ear piercings are perhaps just a split-second thing, and while there is pain, it's totally manageable.
7. Be creative in urging your child to clean her freshly pierced ears.
Once everything is done, it's time to face another challenge of ear piercing — keeping it clean and infection-free. While you manage your child getting all whingy about the pain, getting yourself or herself to clean her ears is another battle. It would be easier if you get creative in urging your child to clean their freshly pierced ears by buying ear cleaning products with cute designs.
8. Give them their favourite earrings as a gift.
While it could take them six to eight weeks before they can change their earrings, you can also encourage them to clean their ears if you give them their favourite earrings that they can use once their piercings have healed.
Just make sure these are surgical stainless steel earrings that are considered the safest. Bruce A. Brod, M.D., clinical associate professor of dermatology at the University of Pennsylvania Health System suggests doing away with earrings with nickel and cobalt as some kids are allergic to these metals — even white gold as it can often contain nickel. Other metals of choice are platinum, titanium, and 14K gold.
Ear piercings could boost your child's physical beauty, but tell your child that their inner beauty counts the most — with or without earrings.
Places I Can Get My Ears Pierced Near Me Overlook
Search this area
Groceries
Hotels
Gas stations
Parking Lots
Banks
Pharmacies
Takeout
Restaurants
Post Offices
Hospitals
▷Popular search

>Cgrocery Stores Near Me
>Ban Of America Near Me
>Gas Stationsopen Near Me
>Hibacci Near Me
>Allyoucaneat Near Me
>Chick Fiket Near Me
>Ups Drop Locator Near Me
>24 Hr Mcdonald Near Me

▷Latest search

>Redeemed church near me
>Dress adjustments near me
>Case knife dealer near me
>Custom packaging near me
>88 china near me
>Strength coaches near me
>Hotel openings near me
>Toothpicks near me
>Cam money transfer near me
>7 eleven near us

▷About places i can get my ears pierced near me
Find a places i can get my ears pierced near you today. The places i can get my ears pierced locations can help with all your needs. Contact a location near you for products or services.
▷How to find places i can get my ears pierced near me
Open Google Maps on your computer or APP, just type an address or name of a place . Then press 'Enter' or Click 'Search', you'll see search results as red mini-pins or red dots where mini-pins show the top search results for you.
▷About places i can get my ears pierced
When you enter the location of places i can get my ears pierced, we'll show you the best results with shortest distance, high score or maximum search volume.
▷About our service
Find nearby places i can get my ears pierced. Enter a location to find a nearby places i can get my ears pierced. Enter ZIP code or city, state as well.
▷About Google Maps
Google Maps is a web mapping service developed by Google. It offers satellite imagery, aerial photography, street maps, 360° interactive panoramic views of streets (Street View), real-time traffic conditions, and route planning for traveling by foot, car, bicycle and air (in beta), or public transportation. In 2020, Google Maps was used by over 1 billion people every month.
▷What does Google Maps do?
Bring the real world to your users with customized maps and street view imagery.
1.99% coverage of the world
Build with reliable, comprehensive data for over 200 countries and territories.
2.25 million updates daily
Count on accurate, real-time location information.
3.1 billion monthly active users
Scale confidently, backed by our infrastructure.
▷What can Google Maps do for users?
1.Customize your maps
Style your maps with custom markers, lines, colors, polygons, and images. Give users the ability to create and share their own custom maps and use zoom, pinch, rotate, and tilt to explore maps in more detail. You can highlight your store locations with custom colors and elements. Or customize a virtual cycling path powered by Street View with unique markers, overlays, and photos.
▷What are the benefits of Google Maps?
Visit any city in the world
With satellite imagery and street view, you can revisit old places or explore places you've never dreamed of.
Revisit the world around you in ways you've never seen before
If a map is no longer just a map, what is it? It's a trip to the moon, a ticket to Mars, a bird's eye view of the Earth. You can see everything from the highest peak to the lowest canyon.
Let the world know you
Create a custom 'MyMap' for your favorite places near or far to share your local knowledge and tell a richer story.
Improve your operations by interacting with drivers in real time
When drivers are able to stay in your app as they navigate to a destination, you can send them alerts and notifications, add trips on the fly, and get a better overall look at their navigation behavior. With more data and better control, you can optimize resources and routes, decreasing idle time for your drivers, improving wait times for your customers, and creating efficiencies for your business.
Help your drivers get from point A to Z faster and safer
Give your drivers seamless experiences by integrating turn-by-turn navigation powered by Google Maps right into your app. Instead of having to switch back and forth between apps, drivers efficiently control their queue and see passenger info all in one place, making it easier to manage rides and get to where they're going. Drivers can rely on the Google Maps experience they're used to, including intuitive turn-by-turn navigation, route overviews, lane level guidance, and voice support. And because Google Maps reroutes based on real-time traffic, drivers can complete trips faster and get more rides in.
Benjamin F. Asher, MD, is a board-certified otolaryngologist. He has a private practice in New York City where he focuses on natural and integrative healing.
A 2018 survey found that 83% of Americans have pierced ears.   The other common sites for piercing include eyebrows, genitals, lips, navel, nipples, nose, and tongue. Because ear piercing is so commonly performed, there are many standards in place to help minimize complications, however, there are some dangers of getting your ears pierced.
Potential Risks
While ear piercings are very common, it does involve some serious risks. The most common (albeit all are relatively infrequent) include:
Abscess
Allergic reaction
Perichondritis
Embedded earrings
Infection
Keloid scarring
Traumatic tearing
If proper hygiene isn't followed, your risk of infection increases. You should carefully clean your ears as directed and wash your hands before touching your new piercings or changing the earrings.
Infection
Symptoms of infection include redness and irritation at the site, oozing of pus or fluid (especially if it has a foul odor), fever, and decreased blood pressure in very severe cases.
The risk of infection is greater when the ear cartilage, as opposed to the earlobe, is pierced. As cartilage has less blood flow, making it difficult for infection-fighting white blood cells to arrive at the site of infection and do their job.  
Treatment
If you do have complications after having your ears pierced some of the following treatments may be warranted. It's always best to consult with a physician before starting a specific treatment for complications related to ear piercing:
Abscesses and infections related to pierced ears usually will respond to an oral antibiotic.  
Superficial skin infections can best be treated with a topical antibiotic.
Embedded earrings are usually caused by using spring-loaded guns. Surgical removal of the earring is commonly necessary, but only requires local anesthesia and a small incision.
Allergic reactions are usually caused by certain metals, like nickel.   Avoid metals that you have allergies to, and use topical steroids to help recover from the allergic reaction faster.
Keloid scarring generally will require surgical removal, corticosteroid injections, or radiation/laser therapy.
Traumatic tearing from an earring may be repaired by simply suturing the ear (for simple tears) or more extensive surgical repair for severe tears.
When the earring needs to be removed for various reasons, you may request to have a 20-gauge Teflon catheter ring put into the hole to keep it patent while your ear heals.
If the Hole Closes
If the hole closes, you should wait three months and have the earring placed in a different spot where there is no scar tissue formed.
Where to Get Your Ears Pierced
Not all places that perform body piercings are created equal. Be sure to investigate any place you're considering for ear or body piercings. Here are some quick tips for finding a good place:
Risks of Mall Piercings
Mall piercings carry several risks over piercings done by a professional. For example, most mall piercing facilities use piercing guns to get the job done quickly and affordably. Although many of these facilities state that they disinfect tools before using them, it is impossible to completely disinfect these tools. As a result, the risk of infection is much higher when you get an ear piercing at the mall than it would be if you went to a professional.
In addition to carrying a higher risk of infection, mall piercings also tend to cause more damage to surrounding tissues than a professional piercing would. When someone uses a piercing gun to pierce ears, a blunt earring is forced through the lobe, causing considerable damage to the cartilage or other tissue around the piercing. A professional, on the other hand, will use a sharper instrument to pierce the ear carefully, causing less damage.
Professionals are trained to pierce your ears carefully and accurately. People working in piercing establishments at the mall, however, are less likely to have significant training. This increases the risk that the individual will make a mistake when piercing your ears, which may lead to uneven piercings or other issues.
Finally, some people are unable to have their ears pierced properly with a piercing gun because of the thickness of their earlobes. In these cases, piercing with a gun may be impossible, or you may experience other complications.
What Should I Do?
Even though it may be more convenient to get your ears pierced at the mall, it is usually not the best idea. Unless you can verify that the person performing the piercing is well-trained and that the tools have been properly cleaned and sterilized, you are at risk of a variety of different complications. In some cases, people have opted for a mall piercing only to find themselves dealing with pain and infection days later. To be sure that your piercing is safe and looks good, look for a trained professional with a reputation for providing excellent results to clients.
To find the right professional:
Evaluate training. – Look for someone who has been well-trained and is willing to tell you where and how he or she learned to pierce ears. In general, training should last for at least 12 months before the individual begins working alone.
Look around the studio. – Don't get your ears pierced in an establishment that is obviously disorganized or dirty. Instead, look for a clean facility that puts you at ease.
Ask about the procedure. – Ask the professional what types of tools he or she will use. You should also ask the professional to describe the steps he or she will take to ensure that the risk of tissue damage and infection is as low as possible.
Research the facility. – In many cases, you can learn about a professional's reputation simply by reading reviews online from past customers. See what customers say, and make sure they are properly insured.
If you operate a body piercing studio, you can increase your appeal to clients by investing in the proper business insurance . Contact Marine Agency to learn more.
Now, let me start off by saying: I have no dog in this fight. I do not care if you pierce your baby's ears. Parents make decisions every single day that 98% of other parents disagree with, so you do you. For the record, my 8-year-old got her ears pierced when she was about 4 1/2, after she asked to have it done. My 4-year-old has no interest in getting hers pierced, so hers are not pierced! I decided to let them decide, and so that's what we've done. But for a lot of people, infant ear piercing is a hot-button topic. Some people even compare it to circumcision, which … seems extreme. It's a really common practice around the globe, with cultural significance in some areas. But of course, if someone disagrees, they're right and you're wrong and around we go the mommyshame merry-go-round! It never ends.
Whether or not you pierce your baby's ears does not affect me in the slightest, but I do want to share some information about how to do it safely. That's the most important thing, let's be real. Ear piercing is incredibly common and is generally not a big deal, but there are definitely some steps to take to insure your baby is in good hands and their ears are well taken care of.
Infant ear piercing can be done at almost any age. But most experts recommend waiting until your baby is at least 6 months old.
Listen, it's a very personal decision. Lots of people I grew up with had their ears pierced before they even left the hospital after they were born. My own parents waited until I was 5, and like I mentioned above, I waited until my girls asked. The danger of piercing your baby's ears is the risk of infection, which is very real! That's why experts recommend waiting until your baby is at least 6 months old and their immune systems have developed enough to withstand an infection should one occur.
Where to go for infant ear piercing!
It used to be that you could request to have it done in your pediatrician's office for a fee. I've heard from parents that say this isn't very common anymore, which does limit your options a bit. If your doc doesn't do it, ask them for a recommendation for where to get it done. When I asked my daughter's ped, she urged us to take her to a professional piercer and not to a mall kiosk or accessory store. I prefer needle piercings myself. I find them to be much less painful and the healing process to be much easier. But it can be difficult to find a piercing studio that does infants, so you may have to call around.
No matter where you go, make sure the person piercing your baby's ears practices proper sanitation and safety protocol. They should wash their hands and forearms, wear sterile gloves, and only use equipment that is single-use and was removed from the packaging in front of you. Make sure they also clean and sanitize your baby's lobes, as well.
Can you make it hurt less?
Piercings hurt! They just do. You're punching a hole through your flesh. So be prepared for your baby to cry, because they probably will. If you get it done in your doctor's office, you can request they use a numbing cream to numb the lobes. A professional piercer won't be able to do that, as they likely aren't licensed to dispense meds (like lidocaine). But holding an ice cube to the lobe for about 15 minutes prior to the procedure can also help. Just make sure to clear it with the person doing the piercing.
Infant ear piercing earrings and aftercare.
You want stainless steel earrings and posts, as they have the smallest risk of allergic reaction. You can also use titanium, platinum, or 14k gold, but those can be pricey. Don't use a bulky to dangling earring. Instead, opt for small studs that can't get caught on hair or clothing.
Caring for your baby's ears after piercing is incredibly important. It doesn't take much for an infection to set it, and when it does, it can be hard to get rid of without removing the earrings. After washing your hands, use a cotton ball or q-tip to clean the earrings twice a day, using a piercing solution or warm salt water. Every piercer I've ever used has strongly cautioned against using rubbing alcohol or peroxide. Both of these substances dry the area and kill new cells, prolonging the healing time. Turn the earrings after each cleaning to maintain the hole. And don't change the earrings for at least six weeks.
By Guest yabba_dabba_doo ,
June 26, 2008 in soompi hangout
Recommended Posts
Archived
This topic is now archived and is closed to further replies.
Announcements
Hot Topics
By Go Seung Ji
Started September 25, 2013
By RayAmbler7
Started September 18, 2014
By cybertron
Started July 25, 2019
By Maetawinz
Started October 19, 2021
By Lids
Started September 7, 2013
Privacy Policy
Contact Us
Existing user? Sign In
Sign Up
Browse
Activity
Back
All Activity
Content I Started
Search
Important Information
By using this site, you agree to our We have placed cookies on your device to help make this website better. You can adjust your cookie settings, otherwise we'll assume you're okay to continue..
Related discussions
Persuading parents for ear piercings
Do you disagree with ear piercings on babies/young children?
How old do you need to be to get your helix pierced?
Convincing parents to get piercings
What age did you get your ears pierced and how many piercings do you have?
Boys with both there Ears pierced?
Tatoos and piercings on teachers
18 and want to get ears pierced but.
Age, piercings & tattoo
Why do all girls have their ears pierced?
show 10 more
I got a cartilage piercing in my ear and didn't tell my parents.
Ear piercings
Should i tell my parents or pretend i don't know
Ear piercing at claires accessories
Nip piercings & parents?
What age is best to get my daughters ears pierced at?
Having trouble getting starter studs out!
Age restriction
Piercing problem
Which piercings do you have and want to get?
Oops, nobody has posted
in the last few hours.
Why not re-start the conversation?
AEA Maths 2022 Discussion
how important are gcses for top universities?
Hey. Does anyone have a link to the gcse higher physics paper 1 2021 paper? Thanks!
Medicine 2023 entry for resit / retake / gap year applicants
where do u really wanna visit?
Should I go to the GP if i pull my hair
does it detract from a guy's attractiveness if he has nerdy hobbies??
Medicine UCAS Extra for 2022 entry *Updated 23rd June 2022*
UEA A100 2022 Entry
The Official Formula One 2022 Thread
Training contract application question
Where's the feedback button in community records?
Plucking Serene Dreams From Golden Trees. [Blog]
TSR Numberwang
How to talk to a guyyyy
Histopathology ST1 Application for 2022
Is it that I don't like him or that I'm scared to like someone?
Icaew case study july 2022
Ableism of autistic Exeter University student
Official University of Manchester Postgraduate Thread 2022
Oops, nobody is replying to posts.
Why not reply to an un-answered thread?
What degree classifcation would you expect a 69.5% mark be?
Is there any point of having 2 Bachelors degrees (or more)?
Are independent schools worth the money?
What percentage of the UK population has a degree?
What grade did you get in your dissertation?
Final Degree Result – 69.8%.
Class of ? – The year you came or the year you left?
What's better. a 2:1 from Cambridge or a 1st from another top 10 uni?
Poshest universities in the UK?
5 worst UK universities?
Which country has the hardest education system?!
If You Got a Third Class Honours.
Is a 2.1 considered good anymore?
Mickey Mouse Degrees
BEST Non-Russell Group universities
Dissertation Grade
Why is a 2.2 degree considered bad?
What Exactly are university degrees (2.1, 2.2)?
Best universities for nightlife? (England only)
How much percent at university is 2:1 or a 1st class degree?
Have you seen.
TSR LGBTQ+ Pride Month Hub!
Join A-level exam discussions 2022
Exams V Expectation
Further Maths Paper 2 Exam Chat
Edexcel A-level French Paper 2 chat
Were exams easier or harder than you expected?
Watched Threads
Spotlight
Oops, nobody has posted
in the last few hours.
Why not re-start the conversation?
Medicine UCAS Extra for 2022 entry *Updated 23rd June 2022*
UEA A100 2022 Entry
where do u really wanna visit?
The Official Formula One 2022 Thread
Should I go to the GP if i pull my hair
Oops, nobody is replying to posts.
Why not reply to an un-answered thread?
What degree classifcation would you expect a 69.5% mark be?
Is there any point of having 2 Bachelors degrees (or more)?
Are independent schools worth the money?
What percentage of the UK population has a degree?
What grade did you get in your dissertation?
TSR Support Team
Get Started
Today's posts
Unanswered posts
Using TSR
TSR help centre
Cookies & online safety
Terms & conditions
Privacy policy
About TSR
Advertise
Contact Us
TSR Group
The Uni Guide
Get Revising
Personal statements
Personal statement help
How to end a personal statement
Law personal statements
Psychology personal statements
Computer Science personal statements
Connect with TSR
Twitter
Facebook
YouTube
Instagram
TikTok
The Student Room, Get Revising and The Uni Guide are trading names of The Student Room Group Ltd.
Register Number: 04666380 (England and Wales), VAT No. 806 8067 22 Registered Office: International House, Queens Road, Brighton, BN1 3XE
From helix, to daith to tragus – we explain what they are and how much they hurt.
With so many different kinds of ear piercings out there, it's important to do your research before you get pierced so you know exactly what you want, where you want it, how much it's going to cost and, notably, how much it's going to hurt.
But before you head to the salon or as they're known now 'earring bar' to get permanently pierced, we've got the low down on everything you need to know. For starters, these are the three main types of ear piercings you can get:
Lobe piercings: standard lob piercing, transverse lobe piercing
Outer ear piercings: tragus piercing, snug piercing, forward helix piercing, industrial piercing, auricle piercing
Inner ear piercings: anti-tragus piercing, helix piercing, rook piercing, daith piercing, outer conch piercing, orbital piercing
How painful is an ear piercing?
Probably the most asked question before putting that dreaded needle through your ear is, "how much is this going to hurt?" Well, this all depends on your pain sensitivity level, because what you and your BFF consider painful could vary significantly, so there's no real guidebook but, if you want to minimise pain, there are certain piercing types you might want to avoid.
While you shouldn't feel more than a pinch when the needle goes through your ear with lobe piercings, cartilage piercings are known to be quite painful, initially feeling a sharp shock before experiencing a duller throbbing pain. Take note though that most people consider piercing needles to be less painful than piercing guns, and they're a lot safer too. Huh, the more you know. Parent Trap piercings, anyone?
Some of the best ways to get through the pain are to simply advert your eyes away from the piercer (you know, pretend it's not happening), by chatting to a friend and holding their hand, or if you're alone listen to music in the non-piercing ear to distract you and before you know it, bam, you'll have a brand new piercing!
What is the most painful ear piercing?
While traditional piercings like ear lobes are the least painful, the snug and tragus are considered to hurt the most. But not all cartilage piercings are known to cause the same pain threshold, with upper cartilage piercings such as helix considered to be less painful than the anti-tragus and other inner ear piercings, which have harder tissue.
According to Authority Tattoo, the level of pain during the procedure also has a lot to do with the experience of the piercer. "If you choose a more experienced professional to handle the piercing, it's likely to go much more smoothly. They will also have a better technique with the piercing needle to ensure that everything goes right."
Any cartilage piercings may also hurt for up to a week after the initial piercing, as the inflammation calms down, because this area of the ear doesn't have as much blood flow it takes longer to heal.
Something else to note with any cartilage piercing is that you are effectively creating a wound in your ear which typically takes three months to heal, so it poses a greater risk of infection which can cause pain during recovery.
How much does it cost to get your ears pierced?
There's no denying multiple piercings have become a definitive trend that doesn't seem to be going anywhere anytime soon, with four to six piercings in one ear being the most popular requests. But if you're rocking up to the salon to get a whole new look (as expert Maria Tash will tell you 'ear curation') it will cost you a pretty penny. While it depends where you go, most places will charge between £15-20 for ear lobes and £20-30 for cartilage, not including the type of jewellery, which if you're going to get your lobes pierced at Maria Tash, will set you back a bit more.
What piercings would look good on my ear?
Honestly, this is all up to you. But don't let trends dictate what you want to get, remember these holes are permeant, but if you're after the ultimate guide we've got you covered below.
The ultimate ear piercing guide:
We've put together a guide to all of the main ear and cartilage piercings you can get including the helix, tragus and daith piercings – but if you get confused with all of the 'inner rim', 'outer conch' chat, it might be worth referring to the picture below for a handy quick view:
How to Change Pierced Earrings
Taking Care of Gauged Ears
Rules for Navel Piercings
How to Remove a Captive Navel Ring
How to Prevent Pock Holes From Blackheads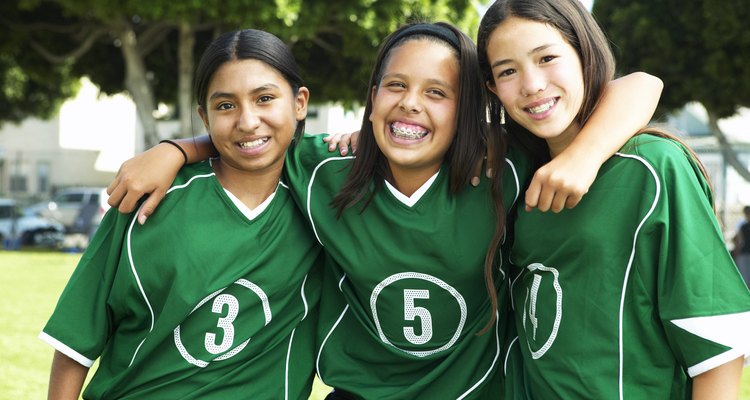 Barry Austin/Photodisc/Getty Images
Children and adults with pierced ears must take special precautions while playing sports. Especially in the first months after piercing, the ears are susceptible to damage and infection. Pediatrician William Sears, MD advises that parents should not pierce their children's ears until the child is able to competently care for her ears herself. Adults with pierced ears must also be careful to avoid serious injuries.
Piercing Pains
Having pierced ears poses serious risks when the person plays sports. A blow to the ears or face — even a light one — can drive the ear posts into the skin on the head and neck behind the ears, causing serious injuries. Tugging, pulling and running can pull studs out of the earlobes and rip the surrounding skin, according to pediatrician William Sears. This injury is extremely painful and can leave permanent scars.
Infection Issues
Newly-pierced ears are highly susceptible to infections because the body treats the piercing as an open wound, according to Sears. Sports expose the ears to more pathogens because of the close physical contact and increased likelihood of falling. Exposure to dirt, sweat and other substances during sports may cause newly pierced ears to become infected. Once the holes have fully healed, the ears are less likely to become infected, but you should avoid wearing earrings during sports.
When to Pierce Your Ears
Wait until sports season is over to have your ears pierced. After your ears are pierced, the studs need to stay in for four to six weeks. Because when you remove them to play sports, the holes may close up. If you've had your ears pierced recently and plan to play sports anyway, take precautions to keep your head and ears safe. Place foam covers on the pointy backs of earrings and use tape or gauze to hold earrings in place. The best strategy, of course, is to remove the earrings and try piercing again later.
How to Care for Your Piercings
The safest metals for ear piercings are generally gold and titanium, which are unlikely to provoke allergic reactions or infections. Four to six weeks after piercing, begin removing earrings and cleaning the posts with alcohol or saline solution daily. If have swollen or inflamed ears, consult your doctor and avoid wearing earrings until the inflammation goes away.