When you tickle someone, it induces many different involuntary physical responses. Tickling can make us smile, laugh, cry, and feel pleasurable feelings. Some people enjoy tickling others because it improves boding with another person and brings people together. Others feel tickling is an intimate thing. Regardless of why you are tickling someone, it is imperative to know how to tickle someone so as to lighten their mood and not make them upset.
How to Tickle Someone Step by Step
Step 1—Select a Target
The first thing you need to do is find someone who is suitable for tickling. This should be someone you know well such as friends and family. Keep your sense of humor up and make sure the other person has a good sense of humor. Use your judgment when tickling someone who is in a bad mood. Make sure the target person is not aware of your plans to tickle them, and they are distracted and doing something else.
Step 2—Find the Right Moment
To make the person not be aware of your ticking intent, you must sneak up on them from behind as long as the tickled person is not too jumpy. Remember that you aren't trying to scare the person but just make them laugh.
Step 3—Think About Your Plan of Attack: Where to Tickle
Think about where you intend to tickle them.
Some good spots include the feet as long as the person is not wearing any shoes. The feet are the best place to tickle someone but they are sometimes a hard place to get to.
So, the underarm area is another good place to tickle someone. This works especially well when the person has their arms outstretched. People tend to defend this area quite quickly so you should have a backup plan.
Here comes the neck, an easy place to tickle people, but some people don't like being tickled there.
The side of the person is an especially ticklish area, like the abdomen. It is also a hard place to defend once you start tickling them, or sometimes they will try to twisting away from then you can start to tickle the other side of the abdomen.
Another good place how to tickle someone is behind the knee. It is a place that many people have a hard time defending, especially when you are sitting right next to them.
Step 4—Pounce on the Target
Make sure the target person is very distracted or busy with something else. They should be surprised by the tickling attack when they are thinking or doing other things.
Step 5—Find Other Targets of Opportunity
A tickling attack usually attracts others' attentions and they will often join the fray. This makes these other people good targets. Beware of being tickled yourself as you try to tickle others.
More Tips on Tickling Someone
With the above nice steps of how to tickle someone, you will also need some tips when tickling, including:
Hug them from behind and start tickling them at the waist. Move on from there and walk your fingers up and down the person's sides.
Tie up the victim on a soft place, such as the bed. Have them lying spread eagle with feet pinned down and hands over their head.
Try not to use your nails for tickling but the pads of your fingers.Use a mix of different touches for a more pleasurable experience. Try stroking them with your nails and go at fast and slow paces to mix it up a bit.
Try to tickle someone by sitting on their legs and tickling their feet. Or you can even tie their feet together and tie their hands behind their back. Then tie the hands and feet together so their stomach and feet are available for tickling.
Just reach over and tickle them when they are ill-prepared. Put your hand on their shoulder and get close enough to tickle them. Ask the victim if they choose to be tied up. They must be willing to be tickled in this situation.
Put the victim in a blindfold if they are willing with using pantyhose.
See if the victim is more ticklish with socks or nylons on, or just with their bare feet.
Make use of baby oil or baby powder for a different tickling experience.
When the victim says "stop" be prepared to stop tickling them as they are not having fun.
Real Experiences for Your Reference
Here are some real life experiences for tickling that may give you some ideas as to how to tickle someone:
1. Knees
"When I was 11 years old, my cousin who was 18 got mad at me for giving him some tickling in the armpit area because I wanted my iPod back. I simply sat down and he began squeezing me above my knees. It caused me to scream and laugh and my other cousins began laughing. After that I asked him how he knows where is the best to tickle me, he told me that he was six years older than me and used to tickle me all the time when I was little."
As for Behind the Knees
"I thought that tickling behind the knee was terrible. I had my boyfriend sleep over at my home and was on my stomach watching a TV show. He hopped down on my legs and started tickling the back part of my knees. I really didn't like it at all. It's terrible."
2. Butt
"I have sisters who found out that I am extremely ticklish on my butt. Now they continually grab me there and squeeze my butt. It only really tickles when the touch to my butt is very soft."
3. Belly Button
"Because I am a boy, I thought I wouldn't be very ticklish in the belly button. My girlfriend started tickling me there and I couldn't stop laughing. She told everyone I know and a friend once tied me up and tickled me there. I laughed so hard that my other friends started tickling me there too, for about an hour!"
About two weeks ago I wrote a post that generated one of the best discussions I've encountered in the blogosphere. During that discussion Bryan Cromlish left one of the most epic comments I've encountered. To be fair Carlos Miceli countered nicely. Needless to say I enjoyed Bryan's comment so much that I asked him to share his line of thinking here for my audience via a guest post.
We have all heard the old adage, "You scratch my back and I'll scratch yours." It is about helping each other achieve goals and working towards mutually beneficial relationships. But, are we spending way too much time constantly interacting with the same people?
Everyone has a goal with social media. For many, (especially in North America) there is some element of monetary profit, whether that includes independent consulting work, landing yourself a great job, or even scamming others. For everyone, a goal on Twitter is to share a message with the public, whether it is your own or someone else's. The time we spend talking, interacting and retweeting helps us meet new people, build relationships and even make new friends.
For this argument's sake we will use the term "relationship" or "interpersonal tie." With the help from a sociology article by Mark S. Granovetter written back in 1973, I'd like to prove that there is actually more value in a weak tie or than a strong one.
[Granovetter, Mark S. The Strength of Weak Ties . Volume 78. American Journal of Sociology, Issue 6 (May, 1973).]
In my mind, a study on social networks (connections of people, not tools like Twitter) back in the 70s is applicable because there are elements both then and now that have a strong influence on what I believe to be human nature, rather than simply being a reflection of a current societal trends. If we don't look at the past, we'll have a hard time understanding what is going on in the present!
Before I jump into it, I want to define 'The Strength of Ties' similarly to how Granovetter does by assuming it to be a linear relation. Hopefully we can agree that the strength of relationships is increased by combination of the "amount of time, the emotional intensity, the intimacy and the reciprocal services which characterize the tie." Using these guidelines, we can intuit whether a tie is strong, weak or non-existent.
The strategy of Granovetter's paper can easily be applied to Social Media in 2010. He shows how the strength of an interpersonal tie relates to macro aspects like diffusion, and social cohesion in general, among factors. It is important to understand that small-scale interactions have a huge impact on larger scale patterns of communication and, in return, these general trends affect small groups.
We'll keep all peer groups small for argument's sake. Let's say we have a peer group of strong ties between persons A, B, C & D and another group comprised of persons E, F, G & H. It would be hard to create more than 10 to 30 strong ties per year, so this small model isn't completely unrealistic! Let's also say there is a weak tie between A & E, for example, which connects the two strong networks. I argue that removing this weak tie will do more "damage" to the transmission of information than the removal any of the strong ties in this model.
We are all bloggers here. We'll use blogging as an example to show that whatever you are trying to diffuse to the masses can travel a wider social distance, and thus reach a larger number of people, when passed through weak ties rather than strong ones. If someone announces their blog post to close friends, and these friends do the same thing, many of the group will hear about the post multiple times. This is because people with strong relationships tend to share similar ties within their social group. After a week goes by and the motivation to spread the word about your epic "How to Sway Drones, Kill the Queen Bee, & Take Over the Hive" blog post dies down, the spread of information is much more likely to be limited to a few cliques than a blogger with many weak ties.
These people got into social media early and made themselves innovators and opinion leaders. In fact, anything they said was new and exciting! By maintaining weak ties and "droning" early adopters who would then pass this information on to their strong ties, these people have achieved an amazing amount of success. This becomes a growing cycle in which their views matter so much that they hardly even need to worry about making the effort to maintain weak relationships! All they have to do is respond to most of the people who casually tweet them and watch their messages diffuse rapidly.
Sure, some amazing bonds are created along the way and this is great because these people can support you emotionally, give you a trusted opinion, and inspire thought. But I believe that it is possible to create too strong of a relationship. Eventually, something will happen where you cannot maintain communication with that person for a couple weeks, for example, and you will let them down because of some commitment IRL (In Real Life). This creates a chain reaction of slips in mutual support and takes the "us" out of "trust" [just made that up!]. A relationship with sporadic contact is easier to maintain.
Again… Here is the early model of the Twitter network when we got started:
Over time we have grown through the early adopter levels, and we too want to provide the web with new and innovative ideas. I'm sorry to tell you, but if you want your ideas out there, you need to create some weak connections. This "weak tie" label does not mean that you do not care about these people, it just defines how much time, intensity and intimacy you devote to these interactions, as well as how much reciprocation you expect from these contacts. It comes down to who influences you and whom you influence. I realize that we were not the first ones to get into social media, so there are many people with a stronger influence than us and we should listen to what they have to say. We have embraced the fact that we have a role as both innovators AND as early adopters.
Maybe this has been food for thought. Hopefully, some readers will realize that maybe they are spending way too much time interacting with a select few, which creates limiting cliques, while others may realize that it is good to seek out and respond to new people all the time.
Success in online communications takes strong critical thought, an open mind, respect, and checking your ego at the door.
Bryan is a Social Media & PR Intern with Jobsonica. He is passionate about marketing (strategy, account & creative), personal branding, and social media. My favorite thing about Bryan is how well he understands and practices the value of reciprocal relationships. He currently resides in Montreal, Canada.
————————– Tweet This: (Copy & Paste into Twitter):
Maybe Give a Back Tickle Rather Than a Full Body Massage –> http://bit.ly/cgdY8k
If you enjoyed this post please consider subscribing to receive future updates or connecting with me via Twitter or LinkedIn
Success! Now, please check your email to confirm your subscription. Note: If you don't see it, please check your
How to Shave a Bikini Line With an Electric Razor
Love Sick Symptoms
Romantic Ideas to Get Back an Ex-Girlfriend
How to Cook a Neck Roast
How to Lighten Up Your Relationship
While having an intimate moment, one sign of affection and desire is called a "hickey" (also called "love bites" or "neck nibbles"). Learning how to give a proper hickey will most certainly leave behind your mark of lust.
Find a private place for you and your partner to be intimate without interruption. Rid yourselves of all distractions. Turn off the television, radio, cell phone and pager. Focus your entire attention on your partner. Begin to kiss and caress each other in a playful yet seductive manner.
Move from kissing your partner's lips down to the neck. Slowly kiss the neck and decide on a place where you want to leave the hickey. Begin to suck on the person's neck at your chosen spot as though you were sucking thick milkshake from a straw. If you do not suck hard enough, there will be no mark left behind; if you suck too hard, you may inflict discomfort instead of pleasure.
Continue to suck the same location, then give a little nibble. This nibbling action may make your partner giggle with delight. Go back to sucking on the same location. Tickle your partner's neck with your tongue for additional stimulation.
Release your lips from the neck after 20 to 30 seconds of sucking. Continue making out with your partner. After your intimate kissing session, you can view the hickey. The mark should be about one to two inches across and range from light pink to dark purple in appearance.
Repeat the above steps to swap love bites to and fro.
September 7th, 2006
Share
Ticklishness may be unavoidable during a massage session. A ticklish client won't be able to relax, preventing them from gaining the full benefit of a massage and posing a real problem during a session. Learn how to handle a ticklish client in order to enhance their massage experience.
Whether it's a new or regular client, a tendency towards ticklishness can arise at virtually any moment. There are many interpretations of what ticklishness is, and what a massage therapist can do about it. Our experts have assembled the latest information to keep you informed and help you make the best decisions for your ticklish clients.
Why Are Some People Ticklish?
Ticklishness is a sensation and subsequent response separate from pain, itch or pressure. In general, touch receptors interpret skin sensation, by translating movement or distortion of the cell membrane. A lack of understanding surrounds the tickle sensation because it is not one of the currently known touch receptors, which include temperature, pain, light pressure and deep pressure.
Most sensation and perception scholars claim that the brain, not skin receptors, distinguishes tickling from other types of touch. Because you can't tickle yourself, the evidence points to the brain's responsibility for ticklishness. Touch receptors in the skin do not know the difference between your touch and someone else's, but the brain is aware of whose hand is tickling you.
In addition to physical touch, the tickle response appears to require the brain's interpretation of tension or suspense. In fact, tension or suspense is so important that some people react to the anticipation of being tickled in the same way as they do when actually being tickled. Again, this is suggestive of the brain's role in perceiving ticklishness, since a tickle response from anticipation does not involve skin receptor stimulation.
Acquiring sensitivity to ticklish stimuli might have been useful in our evolutionary past, says Robert R. Provine, a professor of Psychology and Neuroscience at the University of Maryland. Highly ticklish locations are parts of the body most vulnerable to injury, such as our feet, neck, chest and armpits. For example, feeling a tickle would have warned us if a poisonous scorpion was crawling along our neck.
When it comes to a ticklish response during massage, a number of factors can come into play:
Nervousness or discomfort with touch
Anxiety or vulnerability with wearing no or minimal clothing
Tension held in particular areas of the body
Uneasiness with unknown or unpredictable touch
Excessive or stagnant energy in the area being worked
Seven Tips
Communication, sequencing, pressure modification, pacing, stroke choice, emotional release or avoidance should all be considered when working with a ticklish individual.
Communication is the most important factor in administering massage to a ticklish person. Asking a client what their preferences are regarding their ticklishness will guarantee they have an optimal experience with you.
Sequencing can allow the recipient to relax into your touch before you reach more sensitive locations. The back is typically one of the least threatening areas for massage, followed by the limbs, neck and head. With thoughtful sequencing, the client is able to develop a level of comfort and safety by the time the therapist reaches more sensitive areas, such as the feet, legs, chest and abdomen.
Pressure modification can completely alter the course of a ticklish session. In general, broadening and increasing your pressure will reduce ticklishness. These modifications reduce the element of suspense that initiates many tickle responses. Additionally, the University of Miami Research Institute's director, Tiffany Field, PhD, says, "The reason it seems moderate pressure is more effective than light is that light pressure is experienced like a tickle stimulus, it's arousing."
Slowing the pace of massage strokes is favored by many ticklish massage recipients. Moving quickly along the skin prohibits the client from predicting where the therapist's hands are heading. Applying a stroke very slowly will immediately calm that apprehension. For the extremely sensitive client, it may be necessary to stop and simply hold the hands on one location for a few minutes.
Stroke choice is another consideration when working with a ticklish individual. Similar to applying broad pressure, choosing a stroke with large surface area contact reduces anticipation of the spot to be addressed next. Petrissage is a good stroke choice because its calming effect reduces tension and its application covers a broad enough area to reduce suspense.
Release of the emotional component creating the tickle response can be an extremely healing event. It is critical to approach this within your ethical boundaries and to have a willing recipient, requiring intensive communication between client and practitioner. In order for a client to request intensive work on their ticklish spots, they need to be emotionally prepared. Because ticklishness is often a protective mechanism, focusing on such an area can promote a powerful release. While most therapists are accustomed to emotional releases in the form of tears, laughter can be just as effective.
Avoidance of the ticklish area is typically a comfortable choice for both practitioners and clients. Again, this requires astute communication, to determine the location to work around and if avoidance is the client's preference.
Understanding the physiological and emotional aspects of a tickle response can help any professional using touch within their line of work. Learn and experiment with the seven presented tickle tips to be proactive with your clients expressing issues around ticklishness. Learning how to work with each individual's ticklishness will enhance your skills and benefit your practice.
References:
Vanderbilt, Shirley, Moderate vs. Light Pressure in Massage, Massage and Bodywork, April/May 2005.
Three simple things are needed to tickle a child: Fingers, thumbs, kid.
There's a fine line between tickling and torture.
And, for generations, fathers and children have been flirting with that excitingly dangerous line. Because of that lengthy tradition — and because there is a relatively small window during which offspring will allow themselves to be tickled — it is a mandatory skill that all good dads must master.
Step one: Distract
A pro tickler considers their son or daughter as momentary prey. The goal is to catch them off guard, or deliberately confuse them with outright misdirection. Phrases such as: "Can you point to the clouds?," "What's that on your shirt?" or "Reach up, I'm holding a candy!" can momentarily distract children, allowing easier access to the sensitive area beneath where the arms connect to the torso. (Technically, these are called "armpits" — and are considered one of the top four tickle zones.)
Step two: Attack
The tickle response can be enhanced by loudly alerting the child to the fact you now have the upper hand. Phrases like "A-ha!," "Got You!" and "Mwa-ha-ha-ha!" should be barked while simultaneously making first contact. If the child squirms — and most will — simply redirect tickling efforts to the ribs, feet, or those two sensitive nerve spots on the inner and outer thigh, an inch or two above the knee. (For greatest effect, employ a firm squeeze with both the thumb and middle finger.) Pro tip: A foot sole can be tickled far more thoroughly if the ankle is held still with one hand.
Step three: Retreat, Restart, Relent
Tickling is the only form of human physical interaction where "No" actually can mean "Yes." Children will shout "No" long before they're actually ready for this game to stop — though heed must be paid to the urgency of tone. If the tone contains even a hint of impishness, momentarily pause. Say: "Okay, I'll stop" — only to renew the attack on the word "stop." This will, with rare exceptions, result in greater gales of laughter and continued protestations.
Because the CIA does not regard tickling as an enhanced interrogation technique, it doesn't technically qualify as torture. But a good father is well aware that, at a certain point, kids really have had enough.
Approach that line carefully, but do not cross it — or risk your loved one viewing you through a considerably darker lens and being less inclined to participate in future.
A good tickle is, ultimately, a shared act of both love and trust. Yes, you can push it — but don't go too far.
And savour these moments. Because, sadly, the day will inevitably come when the child decides they're too old for such games. Get them while you can.
verb – the act of fingering a girl and feeling your penis through the back of her vagina while having anal sex
Dave:Dude! i just pulled the back door pickle tickle on Jessica!
John:Holly shit man i didn't know she was that kinky, what a whore!
back tickles – video
Back tickles – what is it?
It's tequila and pickle juice. A shot often taken at surfer the bar Jacksonville. Some, but not always, choose to tickle their homie after taking the shot.
What does "back tickles" mean?
when Tickling someone who doesn't want to be tickled you take the Tickle back.
saying tickle-back! automatically takes the tickle away. like it never happened and the person who encountered the tickle will automatically forget they were being tickled.
Back tickles – what does it mean?
A back tickle is when you run your fingers lightly across another's back (usually a boyfriend or girlfriend) and it sends chills down their spine and gets them very turned on.
A way to get your boyfriend/girlfriend to have sex with you.
Back tickles – meaning
A form of sexual favor used by manipulating women on the most desperate of men. Somewhat related to a back massage, it involves light brushing of the fingernails and fingertips across the back in such a way as to not snag in the copius amounts of back hair.
She's staying at his house and she's not even sleeping with him. He thinks its great because he gets back tickles while he watches college football.
Etsy предоставляет возможность прямой связи покупателей и продавцов со всего мира. Когда вы используете сервисы Etsy (мы будем называть etsy.com, Pattern by Etsy, наши мобильные приложения и другие сервисы нашими «Сервисами»), вы несете ответственность за соблюдение этой политики, независимо от вашего местоположения.
Эта политика является частью наших Условий использования. Используя любые наши Сервисы, вы соглашаетесь с этой политикой и нашими Условиями использования.
Как транснациональная компания из США, ведущая деятельность в других странах, Etsy должна соблюдать экономические санкции и торговые ограничения, включая введенные Управлением по контролю за иностранными активами (OFAC) Министерства финансов США. Это означает, что Etsy или кто-либо, пользующийся нашими Сервисами, не может участвовать в транзакциях, в которые вовлечены определенные люди, места или изделия из этих мест, указанные государственными органами, такими как OFAC, в дополнение к торговым санкциям, предусмотренным соответствующими законами и нормами.
Эта политика действует в отношении всех, кто использует наши Сервисы, независимо от их местоположения. Решение об ознакомлении с такими ограничениями остается за вами.
Например, эти ограничения в целом запрещают, кроме прочего, транзакции, в которых участвуют следующие стороны:
определенные географические регионы, такие как Иран, Крым, Куба, Северная Корея, Сирия, Россия, Беларусь, Донецкая Народная Республика («ДНР»), Луганская Народная Республика («ЛНР»), а также любые физические или юридические лица, ведущие деятельность или находящиеся на этих территориях;
физические или юридические лица, состоящие в санкционных списках, таких как Список лиц особых категорий и запрещенных лиц (SDN) или Список иностранных лиц, уклоняющихся от санкций (FSE) организации OFAC;
граждане Кубы независимо от их местоположения, не имеющие гражданства или вида на жительство за пределами Кубы; и
изделия, из Ирана, Крыма, Кубы и Северной Кореи, за исключением информационных материалов, таких как публикации, фильмы, постеры, грампластинки, фотографии, кассеты, компакт-диски и определенные произведения искусства.
Любые товары, услуги и технологические решения из ЛНР и ДНР за исключением информационных материалов и сельскохозяйственной продукции, в том числе продуктов питания для людей, семян сельскохозяйственных культур или удобрений.
Импорт в США следующей продукции российского происхождения: рыба, морепродукты, алмазы непромышленного назначения и любая другая продукция, согласно периодическим указаниям министра торговли США.
Экспорт из США либо гражданами США предметов роскоши и любых других товаров, согласно указаниям министра торговли США, любому лицу, находящемуся в России или Беларуси. Список и определение «предметов роскоши» приведены в «Дополнение № 5 к Разделу 746», опубликованном Федеральным реестром США.
Изделия, изготовленные за пределами США и попадающие под действие Закона о тарифах США и связанных с ним законов о запрещении принудительного труда.
Для защиты нашего сообщества и торговой площадки Etsy предпринимает меры для соблюдения режимов санкций. Например, Etsy запрещает участникам пользоваться своими аккаунтами в определенных географических регионах. Если у нас есть основания полагать, что вы управляете своей аккаунтом из места, находящегося под санкциями, например, любого из перечисленных выше санкционных мест, или иным образом нарушаете какие-либо экономические санкции или торговые ограничения, мы можем приостановить или прекратить использование вами наших Сервисов. Как правило, участникам не разрешается выставлять на продажу, покупать или продавать изделия из регионов, находящихся под санкциями. Сюда входят изделия, появившиеся ранее санкций, поскольку у нас нет возможности проверить, были ли они вывезены из запрещенного места. Etsy оставляет за собой право обращаться к продавцам с запросом предоставить дополнительную информацию, раскрыть страну происхождения изделия на странице товара или предпринять другие шаги для соблюдения обязательств. Мы можем отключить товары или отменить транзакции, представляющие опасность нарушения этой политики.
Кроме соблюдения требований OFAC и применимых местных законов, участникам Etsy следует иметь в виду, что другие страны могут вводить собственные торговые ограничения и что определенные изделия могут не допускаться к экспорту или импорту согласно международным законам. Когда в транзакции участвуют лица из разных стран, вам следует изучить законы любых соответствующих стран.
Наконец, участникам Etsy следует иметь в виду, что сторонние платежные системы, например PayPal, могут самостоятельно отслеживать транзакции на предмет соблюдения санкционных требований и могут блокировать транзакции в рамках собственных программ, обеспечивающих соблюдение требований. Etsy не имеет власти или контроля над процедурами независимого принятия решения в таких системах.
Экономические санкции и торговые ограничения могут применяться к порядку использования вами Сервисов и могут изменяться, поэтому участникам следует регулярно проверять источники информации о санкциях. За юридической консультацией обращайтесь к квалифицированному специалисту.
Вы можете прочитать эту политику на вашем языке, но помните, что версия этого документа на английском имеет преимущественную силу в отношении использования вами сервисов Etsy. Язык можно изменить в настройках аккаунта.
Etsy предоставляет возможность прямой связи покупателей и продавцов со всего мира. Когда вы используете сервисы Etsy (мы будем называть etsy.com, Pattern by Etsy, наши мобильные приложения и другие сервисы нашими «Сервисами»), вы несете ответственность за соблюдение этой политики, независимо от вашего местоположения.
Эта политика является частью наших Условий использования. Используя любые наши Сервисы, вы соглашаетесь с этой политикой и нашими Условиями использования.
Как транснациональная компания из США, ведущая деятельность в других странах, Etsy должна соблюдать экономические санкции и торговые ограничения, включая введенные Управлением по контролю за иностранными активами (OFAC) Министерства финансов США. Это означает, что Etsy или кто-либо, пользующийся нашими Сервисами, не может участвовать в транзакциях, в которые вовлечены определенные люди, места или изделия из этих мест, указанные государственными органами, такими как OFAC, в дополнение к торговым санкциям, предусмотренным соответствующими законами и нормами.
Эта политика действует в отношении всех, кто использует наши Сервисы, независимо от их местоположения. Решение об ознакомлении с такими ограничениями остается за вами.
Например, эти ограничения в целом запрещают, кроме прочего, транзакции, в которых участвуют следующие стороны:
определенные географические регионы, такие как Иран, Крым, Куба, Северная Корея, Сирия, Россия, Беларусь, Донецкая Народная Республика («ДНР»), Луганская Народная Республика («ЛНР»), а также любые физические или юридические лица, ведущие деятельность или находящиеся на этих территориях;
физические или юридические лица, состоящие в санкционных списках, таких как Список лиц особых категорий и запрещенных лиц (SDN) или Список иностранных лиц, уклоняющихся от санкций (FSE) организации OFAC;
граждане Кубы независимо от их местоположения, не имеющие гражданства или вида на жительство за пределами Кубы; и
изделия, из Ирана, Крыма, Кубы и Северной Кореи, за исключением информационных материалов, таких как публикации, фильмы, постеры, грампластинки, фотографии, кассеты, компакт-диски и определенные произведения искусства.
Любые товары, услуги и технологические решения из ЛНР и ДНР за исключением информационных материалов и сельскохозяйственной продукции, в том числе продуктов питания для людей, семян сельскохозяйственных культур или удобрений.
Импорт в США следующей продукции российского происхождения: рыба, морепродукты, алмазы непромышленного назначения и любая другая продукция, согласно периодическим указаниям министра торговли США.
Экспорт из США либо гражданами США предметов роскоши и любых других товаров, согласно указаниям министра торговли США, любому лицу, находящемуся в России или Беларуси. Список и определение «предметов роскоши» приведены в «Дополнение № 5 к Разделу 746», опубликованном Федеральным реестром США.
Изделия, изготовленные за пределами США и попадающие под действие Закона о тарифах США и связанных с ним законов о запрещении принудительного труда.
Для защиты нашего сообщества и торговой площадки Etsy предпринимает меры для соблюдения режимов санкций. Например, Etsy запрещает участникам пользоваться своими аккаунтами в определенных географических регионах. Если у нас есть основания полагать, что вы управляете своей аккаунтом из места, находящегося под санкциями, например, любого из перечисленных выше санкционных мест, или иным образом нарушаете какие-либо экономические санкции или торговые ограничения, мы можем приостановить или прекратить использование вами наших Сервисов. Как правило, участникам не разрешается выставлять на продажу, покупать или продавать изделия из регионов, находящихся под санкциями. Сюда входят изделия, появившиеся ранее санкций, поскольку у нас нет возможности проверить, были ли они вывезены из запрещенного места. Etsy оставляет за собой право обращаться к продавцам с запросом предоставить дополнительную информацию, раскрыть страну происхождения изделия на странице товара или предпринять другие шаги для соблюдения обязательств. Мы можем отключить товары или отменить транзакции, представляющие опасность нарушения этой политики.
Кроме соблюдения требований OFAC и применимых местных законов, участникам Etsy следует иметь в виду, что другие страны могут вводить собственные торговые ограничения и что определенные изделия могут не допускаться к экспорту или импорту согласно международным законам. Когда в транзакции участвуют лица из разных стран, вам следует изучить законы любых соответствующих стран.
Наконец, участникам Etsy следует иметь в виду, что сторонние платежные системы, например PayPal, могут самостоятельно отслеживать транзакции на предмет соблюдения санкционных требований и могут блокировать транзакции в рамках собственных программ, обеспечивающих соблюдение требований. Etsy не имеет власти или контроля над процедурами независимого принятия решения в таких системах.
Экономические санкции и торговые ограничения могут применяться к порядку использования вами Сервисов и могут изменяться, поэтому участникам следует регулярно проверять источники информации о санкциях. За юридической консультацией обращайтесь к квалифицированному специалисту.
Вы можете прочитать эту политику на вашем языке, но помните, что версия этого документа на английском имеет преимущественную силу в отношении использования вами сервисов Etsy. Язык можно изменить в настройках аккаунта.
Alot of people are ticklish. I am! And I know alot of people who are too. So I thought. Ill make a tickle quiz! And I did. Have fun taking my VERY FIRST QUIZ.
Find out if your a tickle freak? And where you would tickle me! This quiz does not contain any inappropriate languge words or pictures. This quiz is stable and is rated for viewers older than 6 years old. This genre is rated slight comedy. And just for fun.
Created by: becky chick of scottgames.com
( your link here more info)
Remember to rate this quiz on the next page!
Rating helps us to know which quizzes are good and which are bad.
Related Quizzes:
What kind of Ticklee are you by Potato
Can you tickle me (16 year old boy) to death? by Mikoaj228
How Much Do You Like to Tickle People by Bob
How much do you love tickling? by Lizzie
The stupid quiz by Sam & Anthony
What is GotoQuiz? A better kind of quiz site: no pop-ups, no registration requirements, just high-quality quizzes that you can create and share on your social network. Have a look around and see what we're about.
Quiz topic: How will I tickle me?
Trending Quizzes
Are you autistic?
What is your body somatotype?
What is your angel number?
What is your political ideology?
Special Feature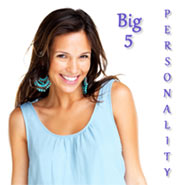 A GoToQuiz Exclusive: Big Five Personality Test, allows you to adjust sliders to fine-tune your responses to a series of questions. Then receive your personality analysis.
Give Feedback
If you notice any glitches or visual bugs while browsing GoToQuiz, please report them! Your feedback is helpful!
Для этого и создано приложение.
(Stardust, 23, Ticklee) Ticklees, Ticklers, and Switches! Welcome to my personal tickle library and journal of tickle techniques, tool recommendations, roleplay and teasing writing tips, psychology of tickling, tickle history, tickle session experiences, and much more! Got a question? Want to LERn something new? Ask away!
(Profile picture drawn by @ticklishphyllis. ✨)
Tickly Research Masterlist
Welcome to my little Tickle Research Library!
Here is a collection of all the posts made thus far. I will be updating it constantly, so feel free to check back for more!
Send an ask to add to the library!
It's been a while, hasn't it? ✨
Tickle researchers of all kinds! It's about time I jumped back into the tickling scene. I know tumblr has died down from the many updates, but this blog has grown since I last posted!
Now, at almost 700 followers and with a VERY full inbox… I'm ready to commence my research. I'm still quite busy. But I will work my way through the many questions you all left me while I was away.
It's good to be back, Tickle Community. 💕 I missed you. Send in your curiosities, questions, and inquiries to my inbox to fuel my tickly research!
While preparing to jump back into my studies, grinding to make moneys, and adventuring with friends, I think it's best to make my lil break from tumblr official!
I still plan on doing some celebrations for follower milestones as well as answering questions – just on a more relaxed schedule.
Thank you for all the sweet messages checking in on me. I'll get back to posting more frequently when things in my personal life have calmed down
Аноним asked:
Let's say, hypothetically, I was a ler in need of a lee
What would be the best way to go about finding one?
The short answer:
Use sites like FetLife, TMF (Tickling Media Forum), r/tickling on Reddit, or here within the tumblr tickling community to talk with others who want to meet up for tickle sessions! There are usually dedicated chats and forums solely for people looking for sessions – and there are a surprising amount of events on FetLife for tickling meetups! There's also NEST, the North East Society for Ticklephiles, a convention held annually.
The long answer:
I do not want to encourage ticklers to befriend and interact with ticklees ONLY because they want to enter a Lee/Ler relationship with them. Not all ticklees are actively looking for ticklers to play with, and not all tickees are comfortable with tickle-talk and teasing.
There are people who are actively looking to play and have tickling sessions. And those people should be best sought out in spaces dedicated to that (event meetups, the NEST tickling convention, tickle session chat rooms, etc.).
But here on tumblr, having a tickle kink or tickle blog does not automatically mean you are looking for tickles IRL. So if you are interacting only because you want tickles, whether you are a tickler or ticklee, then consider forums and chats that are dedicated to that.
Make friends. Get to know people as people beyond the roles of tickler and ticklee. And, with time, if the other person is comfortable and desires it – then you can discuss committing to a Lee/Ler relationship.
Thanks for the ask, nonnie, and best of luck to you! 💕
Detecting ticklishness would be very similar to determining tactile sensitivity. So while I think there are very few instruments that could measure ticklishness without touch, you can predict if someone is ticklish with very careful observation!
The next time you're trying to figure out someone's ticklishness, ask yourself the following questions:
Does the subject avoid certain textures? (i.e. Won't walk through a field of tall grass in shorts because it "feels weird," etc.)
Is the subject jumpy when given minimal, platonic touch like a hand to the shoulder or a tap on the arm?
Does the subject enjoy showing exposed skin? And if so, do they protect those areas with their body language from being touched (not just from people, but also by things in the environment).
Does the subject enjoy physical affection?
If the answer is yes to these questions, the person you're observing could be ticklish! (And a bigger reaction to other touches could hint at a higher level of ticklishness, of course.) However, not all ticklish people react outwardly, so really there's a lot of mystery in figuring out just how ticklish a person is.
If such an instrument/skill existed, I would personally refrain from using one. I think that the best part of tickling is the surprise and mystery involved! It's so much more fun to discover that someone is ticklish by "accident."
With that being said, I would want to own that kind of instrument… Just to measure my own ticklishness. 😋
What a fun question! Thanks for the asks, nonnies!
Аноним asked:
Do you think you'll ever come back to this blog and your just on a break or is it more permanent that your not coming on? I hope your ok and I want you to know this blog and you are appreciated
The sudden influx of questions in my inbox has left me very busy with writing. And between many other personal projects, as well as just enjoying being on tumblr to chat with new friends, I've taken a short break from posting. Upkeep of this blog should be fun to avoid seeing tickle research as "work" – so I'm taking things slowly.
However, I am still preparing answers for questions and replying to messages when I can! ✨
A lot of people get squirrely about touching the testicles because they're afraid of hurting the person attached to them. They are sensitive, true, but that can work both ways—handling them can also be extremely pleasurable for the testicle-haver. Here's your guide to playing with balls.
Find the h ot s pots
The entire scrotum is pretty sensitive, but there are a couple of points worth paying special attention to:
The seam that runs between the two testicles themselves.
The underside of the ballsack, where the sack turns into the taint.
The area where the sack meets the shaft of the penis.
Of course, your partner may have other spots that provoke a pleasurable response when teased or touched, so take your time with the whole area.
Get the p ressure r ight
You do have to be delicate with testicles, but you don't want your touch to be so light that it tickles. If you feel nervous about how much pressure you can use, ask your partner if they're up for an experiment. Take the testicles in your hands with the most gentle touch possible. Very, very slowly increase the pressure, and ask your partner to let you know when it stops feeling pleasurable. Then gradually decrease the pressure, and ask when it feels good again. This will give you a pressure range to play around in. (For the record, this is also a great trick to use with the penis.)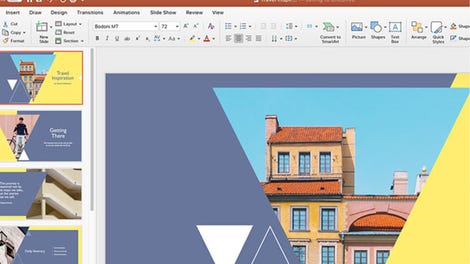 Microsoft Office Professional 2021 Lifetime License
Get smart
Enjoy Microsoft's suite of essentials with a one-time purchase and installation, as opposed to that fee you're paying every month.
How to Play With Breasts
Breasts can be pleasurable to play with for the one doing the playing and the breast-haver alike.…
Combine s ensations
Ball play pairs well with other bedroom activities. Get them involved when you're giving hand jobs and blow jobs. Use one hand or your mouth on the penis, and the other hand on the testicles. Or use your mouth on the testicles, and your hands on the penis. It's usually best to touch the penis first before touching the balls, so as not to engage the ticklish response that ball contact can sometimes elicit. You can also go the other direction, and pair ball play with taint or anal play. Or give attention to the penis, balls and anus at the same time.
Use l ube
Lube can make ball play much more pleasurable for you both. It helps your hands slide across the skin better, and increases the sensation for the person being touched. Lube the testicles up while giving a hand job, and go to town on the entire crotch.
The Beginner's Guide to Using a Strap-On
One of the great things about strap-ons is that anyone can use them. If you have a penis, you can…
Explore d ifferent t echniques
There are tons of different ways to play with testicles. Here are some ideas:
Gently pinch the seam (the skin between the two testicles) between your thumb and forefinger. Slowly and gently glide your fingers down, letting them slip off the edge of the ball sac. Return to the base of his testicles and repeat.
Wrap your fingertips around the base of the testicles, and slowly glide your fingertips down the ball sack, allowing your fingers to slip off the edge. Return to the base and repeat. You can also try this move with light scratches.
Try tracing a curvy "W" shape across the testicles with your tongue. Start at the left side, by the inner thigh. Lick down the bottom of the testicle, up the seam between the two testicles, back down the seam, then down around the bottom of the right testicle.
Or try tracing a figure eight across both testicles.
Wrap both testicles in your hand and give a gentle tug.
Take each ball in your mouth—one at a time, please. Most people's mouths are too small to hold both, and you run the risk of inadvertent teeth action, so focus on one at a time. Use your tongue to trace wide circles all around the testicle as it's in your mouth.
If your partner is into a little pain with their pleasure, try lightly slapping the ballsack. Not everyone will like this intense trick, so don't try it unless you ask first!
Try an endless stroke. Turn your body so you're facing your partner's feet. Wrap one hand around the base of the ballsack, where it meets the taint. Stroke from the base of the testicles up to the head of the penis. (During part of this maneuver, you'll have the balls and penis in your hand at the same time.) Once your hand gets to the head, repeat the motion with your other hand. (This trick works even better with lube.)
The Beginner's Guide to Putting Toys up Your Butt
So you've done a little exploring with your fingers, and now you're ready to take your anal play to
Don't t wist
I've seen some sex tips that tell you to juggle the balls in your hand the way you would play with small medicine balls. Don't do this! The left ball needs to stay on the left, and the right needs to stay on the right. Twisting them around could actually cause serious damage. Let them stay where they are.
Try ne w po sitions
Ball play can be fun from all angles. Have your partner stand in front of you while you sit or kneel; this will give you access to every inch of the ballsack. Or try laying on your back while your partner straddles your face and lower their testicles down into your mouth and either keeps them there or moves them in and out of your mouth (yes, this is known as "teabagging"). Or have them get on all fours, and lick the testicles from behind. You can incorporate anal play super easily here too.
Use b all p lay to t ake a b reather
If your partner is approaching orgasm but neither of you wants to come just yet, stop focusing attention on the penis and pay sole attention to the balls. It's still very pleasurable, but probably not enough to push things over the edge into big-O territory.
This article was originally published in 2017 and updated in August 2020 by Joel Cunningham. Changes included performing a copy edit to align the content with current Lifehacker style and replacing male pronouns with gender-neutral pronouns.
This is an affliction most have but hate to admit. Most of you are ticklish but now you will find out just how much, perhaps to your chagrin, or relief? To be tickled is to be basically toughed lightly as to cause you to laugh, sometimes uncontrollable. Now you know this, so decide how bad or good you have it! Well think, er laugh it over! 😉
If this makes you squirm just participating, well time to learn some body control (hmmm. like that is easy) For those who are laughing..well continue to enjoy, it can be fun sometimes. Bottom line, it is better to be the tickler than the ticklee. For those who don't care or who aren't ticklish, well have some fun, we don't have to be seriously studious or pondering world events all the time. right?
Created by: jack
Remember to rate this quiz on the next page!
Rating helps us to know which quizzes are good and which are bad.
Related Quizzes:
How ticklish are you by Kyra
How ticklish are you? by Lindsay
Do You Need a Glass Belly Button? by JoAnn Simpson
How will Erin tickle you? by Tickler37
Women over 25 are you still Ticklish? by Sterling
What is GotoQuiz? A better kind of quiz site: no pop-ups, no registration requirements, just high-quality quizzes that you can create and share on your social network. Have a look around and see what we're about.
Quiz topic: How ticklish am I?
Trending Quizzes
Are you autistic?
What is your body somatotype?
What is your angel number?
What is your political ideology?
Special Feature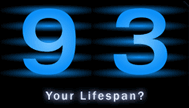 A GoToQuiz original that answers the question, "when will I die?" Uses real statistical data.
Give Feedback
If you notice any glitches or visual bugs while browsing GoToQuiz, please report them! Your feedback is helpful!
Feedback is our weekly column of bizarre stories, implausible advertising claims, confusing instructions and more
Smarty pants
"Round and round the garden, like a teddy bear; One step, two step, tickle you under there!" Ah, how well we recall Papa Feedback first introducing us to the delights of the type of tickling known as gargalesis – or is it knismesis? – with this nursery rhyme way back in the blue remembered gardens of childhood.
This sudden wave of nostalgia is unleashed on us by a startling instance of thrusting modernity: hot pants that sense your movements in order to tickle you to better athletic performance.
The "Inpulse smart shorts" were designed by neuroscientist Devon Lewis at the University of Southampton, UK, initially with cyclists in mind. As reported in various UK media, they come equipped with sensors that monitor muscle performance – plus an AI tool that assesses patterns in the sensor signals and delivers tiny electric shocks to muscle groups deemed to be underperforming.
Advertisement
Whatever tickles your fancy, we suppose. Feedback would need rather more significant electric shock therapy to be induced into Lycra, let alone wired Lycra. But we can see this technology moving in one of a number of ways, and not just of the "is that an AI tool delivering electric shocks in your hot pants, or…?" variety.
A modified version of the set-up could also be a boon in the socially distanced gardens of today's childhood, allowing toddlers to tickle themselves without other people needing to be present. Or, equipped with a remote control, it could be just the thing to help parents keep home-schooled infants in line.
Blowing hard
Gerben Wierda writes in from Heerlen in the Netherlands to draw our attention to a hair-raising thermodynamic measure mentioned in The Guardian.
According to data from climate scientist John Abraham's team, in the past year, Earth "absorbed about 20 zettajoules of heat, equivalent to the heat given off by 630bn common household hairdryers blowing all day and night, 360 days a year".
So many questions. Who bought all the hairdryers? What are they doing with them all day and night? And what happens on the other five days? This could be a solution to global warming staring us in the… well, just above the face.
Chop and change
A sad blow to nominative determinism – and to our declared intention of keeping nominative determinism out of these pages this year – comes with the news, from reader Barry Cash, of the retirement last November of Austin, Texas, based urologist and vasectomist Dr Richard Chopp.
Sticking point
Feedback has had cause in recent months to muse on the efficacy of products employing scalar-wave technology to solve all manner of ills (3 October 2020, p 56).
Scalar waves are essentially waves without the wavy bit, and with their attendant scalar faster-than-light energy are one of the best bits of physics that mainstream accounts unaccountably miss out. One thing scalar-wave technology has proved useful for is "energy dots": stickers that, when applied to the back of a mobile phone casing, release emanations claimed to shield the user from harmful radiation.
Alas, now an investigation for BBC News by the University of Surrey, UK, concludes that the stickers have no effect on either the frequency or power of the radiation emitted. Ah, we wonder, but did they test their effectiveness in conjunction with the regulation tin foil hat?
Resistance is utile
What the peddlers of fruitloopery need is more futility testing. We recently came across this concept in our relentless quest for self-improvement – well, in an email from reader Adam Green – in the context of a rapid covid-19 test reported to have "successfully passed the Department of Health and Social Care (DHSC) futility testing process defined by the UK government".
Dashing our hopes for a little pointed political satire at the expense of the UK government's less than hapful covid-19 response, futility testing, we discover, is a Thing. Its principle is to reverse the null and alternative hypotheses of a standard scientific test: instead of assuming something doesn't work, and demanding evidence that it does, you start out assuming it does work, and look for evidence that it falls short of actually being useful.
This, apparently, can be a quicker way of distinguishing things that are utterly useless from things you merely can't be sure about. No, that's not an opening for political satire, either. Feedback has some things in mind we would be interested in using the principle on, but we welcome your suggestions.
100 not out
Michelle Munro writes from Ottawa, Canada, asking if we can give a mention to her father-in-law, Tony Fryar in Sidmouth, UK. Michelle writes that in his career as an engineer, Tony – Bob to his colleagues – designed the chassis of the London Routemaster and other classic British buses.
An avid New Scientist reader, Tony turns 100 next week. Say no more, Michelle. Tony, it is a pleasure and an honour to have you along for the ride. We shall raise a glass.
Your browser doesn't support HTML5 audio
Your browser doesn't support HTML5 audio
tickle verb ( RUB SKIN )
abrade
abrasion
chafe
erode
grate
graze
grind
key
rasp
rub
rub sth/sb down
rubdown
scour
scour sth out
scrape
scratch
smooth
towel
wear
wear (sth) away
See more results »
tickle verb ( PLEASE )
agreeable
agreeableness
agreeably
all things to all people idiom
attractive
delicious
deliciously
delight
delightful
delightfully
homely
homey
indulgent
indulgently
jovial
sensuous
sensuously
serendipitous
sweeten
uplifting
See more results »
You can also find related words, phrases, and synonyms in the topics:
Idiom
Your browser doesn't support HTML5 audio
Your browser doesn't support HTML5 audio
tickle noun [S] ( TOUCH )
avian flu
bunged up
catarrh
chill
cold
congested
congestion
coughing fit
flu
frog
have a frog in your throat idiom
influenza
mincemeat
runny
sneeze
sniff
sniffle
snuffle
stuffed up
the common cold
See more results »
tickle noun [S] ( COUGH )
avian flu
bunged up
catarrh
chill
cold
congested
congestion
coughing fit
flu
frog
have a frog in your throat idiom
influenza
mincemeat
runny
sneeze
sniff
sniffle
snuffle
stuffed up
the common cold
See more results »
tickle | American Dictionary
Your browser doesn't support HTML5 audio
Idiom
Your browser doesn't support HTML5 audio
Examples of tickle
Translations of tickle
Get a quick, free translation!
Browse
More meanings of tickle
tickle sb's fancy idiom
tickled pink idiom
slap and tickle idiom
tickle the ivories idiom
take/tickle your fancy
catch/tickle your fancy , at strike your fancy idiom
See all meanings
tickle sb's fancy idiom
tickled pink idiom
slap and tickle idiom
tickle the ivories idiom
catch/tickle your fancy , at strike your fancy idiom
See all idiom meanings
Word of the Day
in sports such as tennis, to hit the ball to the other player as a way of starting the game
tickle
WordReference
Collins
WR Reverse (5)
WordReference English- Italiano Dictionary © 2022:
Principal Translations/Traduzioni principali
Inglese
Italiano
tickle [sb/sth] ⇒ vtr
(act to cause sensation)
solleticare⇒ vtr
The grass tickled Nina's bare feet as she carried her morning coffee to the table in the garden.
L'erba solleticava i piedi nudi di Nina mentre portava il caffè mattutino al tavolo del giardino.
tickle n
(sensation)
solletico nm
Harry felt a tickle on the back of his neck, and brushed away a fly.
Harry sentì un solletico sul collo e mandò via una mosca.
tickle⇒ vi
(cause sensation)
fare il solletico vtr
Stop it! That tickles!
Fermati! Fa il solletico!
Manca qualcosa di importante? Segnala un errore o suggerisci miglioramenti
Traduzioni aggiuntive
Inglese
Italiano
tickle [sth/sb] ⇒ vtr
figurative (amuse, entertain)
divertire⇒ vtr
far ridere⇒, far sorridere⇒ vtr
Her husband's insistence on planting his onions in perfectly straight lines tickled Lydia.
L'insistenza del marito nel piantare le cipolle in file perfettamente dritte faceva ridere Lydia.
tickle [sb] ⇒ vtr
often passive (please, gratify)
stimolare⇒, sollecitare⇒ vtr
(figurato)
solleticare⇒ vtr
The old lady was tickled to be able to meet up with her childhood friend.
La vecchia signora era stimolata dal fatto di poter incontrare l'amica di infanzia.
tickle [sth] ⇒ vtr
figurative (arouse, kindle) (figurato: stimolare)
stuzzicare⇒ vtr
The strange noises coming from the other side of the wall tickled Audrey's curiosity.
Gli strani rumori provenienti dall'altra parte del muro stuzzicarono la curiosità di Audrey.
Manca qualcosa di importante? Segnala un errore o suggerisci miglioramenti
WordReference English- Italiano Dictionary © 2022:
Compound Forms/Forme composte
Inglese
Italiano
tickle the ivories v expr
dated, slang (play piano)
suonare il pianoforte vtr
Manca qualcosa di importante? Segnala un errore o suggerisci miglioramenti
Forum discussions with the word(s) 'tickle' in the title:
Discussioni nei forum nel cui titolo è presente la parola 'tickle':
Brittany Nunn December 2, 2020 4:00AM
Remember the back tickles you loved as a kid, the black magic your mom used to put you straight to sleep? How about the times you almost dozed off while someone played with your hair? Are you relaxed just thinking about it?
Kimberly Haley-Coleman wants to sell you that experience with the launch of her new business, The Tickle Bar, and she doesn't know if her idea is crazy, brilliant or maybe a little of both.
"When I tell people I get a really polarized reaction," Haley-Coleman says. "It's either, 'Oh my God, that's genius, why hasn't anyone done that before?' or it's 'No one is going to do that. That's the craziest thing I've ever heard.' That's when I knew I had to try it."
Haley-Coleman is somewhat familiar with controversy, as this isn't her first polarizing business. She started a "voluntourism" nonprofit called Globe Aware in Dallas in 2001, which offers global volunteer vacations that combine personal travel with work assisting foreign communities.
Despite some people's perceptions that voluntourism is just a way for rich Americans to stroke their god complexes, the nonprofit thrived in Dallas for nearly 20 years until COVID-19 and the border closures that came along with it brought its operations to a halt.
"That's a big reason why I'm doing what I'm doing," Haley-Coleman explains. "We really rely on borders being open and planes flying and people feeling up for travel, so it's been a rough year."
The businesswoman needed a fresh idea to pay the rent on her then-empty office building off Hillside and Mockingbird.
"I thought, 'I wish I could get somebody to tickle my back. Why don't people do that?' So I decided I'm going to freakin' do it," she says. "Who knows if it's going to work, but I'm going to do it."
If you hear the name "The Tickle Bar" and it reminds you of Dry Bar, that parallel is intentional, even though The Tickle Bar doesn't offer any of the same services (so don't go there expecting a hair wash and a blowout). The Tickle Bar is more of a massage/spa experience, but Haley-Coleman wants people to envision the same affordable luxury they get when they go to Dry Bar. Think pampering and relaxation.
"I thought, 'I wish I could get somebody to tickle my back. Why don't people do that?' So I decided I'm going to freakin' do it." – The Tickle Bar owner Kimberly Haley-Coleman
The Tickle Bar is located in Globe Aware's previous office at 6500 Mockingbird Lane, which has now been reoutfitted to accommodate the new gig. Starting Dec. 7, Dallasites eager to have someone tickle their fancy will be able to book appointments online.
At the appointment time, guests will be greeted at the door by a masked technician, and as long as they are also wearing masks — yes, this is a "no mask no service" business — the guest will be taken to a waiting area and served pink cookies and a glass of rosé.
From there, guests will be taken into one of the five "tickle tents," Moroccan-style tents adorned with fairy lights, where they'll be given the options to take their shirts off, as well as to close the tent flap for privacy.
The list of shiver-inducing services is short and sweet: hair play, back tickles, or both, for 25 or 50 minutes.
Back tickles can involve feathers and textures, "shape tracing," and a soft touch or firmer scratches for more ticklish individuals. Likewise, the hair play sessions can also involve a variety or combs or devices.
For those who want to try before they buy, Haley-Coleman is hosting an outdoor, masked, socially distant Tickled Pink event on Dec. 5 at 3:30 p.m. Drop by for a free T-shirt and pink feather boa and some Instaworthy pictures of shirtless guys in feather wings. If you'd like a "tickle teaser" you must notify them in advance. Otherwise, you can watch and see what all the oooh-ahh is about.
Haley-Coleman admits she's "leaning a bit on the prurient interest of people when they hear about tickles." And she's embracing it.
"Even though it isn't, if it gives me a double-take, I'm going to take that," she says. "Because when they look twice they're going to see that it's people like me, an over-50 woman, who is the client, not the 20-year-old fraternity guy looking for a happy ending."
At the end of the day, Haley-Coleman just wants to put some smiles back on people's faces after a long year of social isolation.
"We're all just so sick of [COVID] and we're really missing touch," she says. "I just hope we're doing this in a fun and innovative enough way that people go, 'Yeah that's something that I want to do.' Jobs and joy, that's what I'm really wanting to create."
The Tickle Bar was originally created as a way to keep the lights on for another business (necessity is the mother of invention, after all), and it's Haley-Coleman's hope that the concept will stick. However, the first five months will be a trial period.
"If I build it, will they come?" Haley-Coleman says. "If it doesn't go well in five months then I'll shut it down and go back to only doing Globe Aware. And if it goes really well, then I'd like to go buy a retail space and outfit it the way I really want to do it in my dream world. I'd really like to do both businesses simultaneously for the rest of my life."