Ways to Ensure Your Relationship Is Happy and Healthy
Good relationships don't just happen, they take dedication and work. But you also need to know what to work at. Here are some tips for a happy and healthy lesbian relationship.
Don't Expect to Get Your Needs Met
Expecting someone else to meet your needs is a failed concept. Instead, focus on taking care of yourself and what you can do to support your partner. This will bring out the best in both of you.
Establish Meaningful Rituals
Whether you take a walk after dinner each night or make pizza together every Friday night, establishing rituals allows you to stay in touch with each others' lives. Make dates on Saturdays or even just doing regular household chores together, like cleaning or grocery shopping helps keep you connected.
Work on Improving Yourself
For a relationship to be healthy, you need to grow and change. Work on yourself and also on trying to be a better partner. Try on new behaviors. Take some risks.
Have More Positive Than Negative Interactions
Try to have a five-to-one ratio of positive to negative interactions. Give more compliments, hugs, affection, and appreciation than negative comments or blaming. Better yet, try to eliminate negative comments altogether.
Surprise Her!
Keep things exciting with surprises. Take her on a special date night, sneak a love note into her briefcase, send her flowers, bring her lunch at work. Buy her tickets to her favorite musician or write her a song and sing it to her while she's in the tub. Surprises little and big are important to keep things fresh.
Take Care of Yourself
No one is a good partner if they're stressed out and unhappy. Make sure you take the time for yourself to stay healthy. Eat right, exercise, do yoga, take alone time when you need it. The better you feel about yourself, the more you're going to be able to give to your relationship.
Develop Common Interests
Nothing kills a relationship faster than sitting around on a couch, looking at each other with bored looks on your faces. You're going to be spending a lot of time together, get involved in something that excites both of you. It can be golfing, traveling, or volunteering at the local animal shelter. Find your common interests and develop them into pleasurable experiences.
Be Kind, Not Right
Whether you're right or wrong is not really the issue. Think about not being right, but about what you want, which is to have a loving relationship. Spend more time being kind and you'll argue less and enjoy each other more.
Fight Fair
When fights or arguments do happen, don't say things in the heat of the moment that may damage your relationship. Walk away to cool off and come back to the discussion later.
Make Alone Time a Priority
Your lives may get busy with work, children and social activities, but make sure you schedule in time each week for alone time. It's great if this time is something fun, like a date night or sexy time, but even just turning off the TV and sitting on the back porch and talking about your hopes for the future can bring you much closer together.
In This Article
All relationships go through stages as they move from "just met" to "just married" and beyond. The stages can be fluid; their starting and endpoints blurry, and sometimes couples move two steps back before springing forward.
Gay and lesbian relationships typically involve the same steps as straight relationships, though there are some subtle differences that are important to recognize.
Wondering what stage your same-sex relationship is in?
Wondering how these stages would impact your same-sex relationship goals or your gay couple relationship goals?
Here are some of the typical relationship stages and what you can expect as you deepen your love connection with your partner, with an emphasis on how the trajectory works in gay and lesbian couples
1. The Beginning, or infatuation
You've met someone that you really click with. You've been on a couple of dates and you find yourself thinking about them all the time. You are floating around on cloud nine, with love as your drug.
These feelings are the result of the rush of endorphins, the feel-good hormone oxytocin that is bathing your brain as you fall in love.
You and your same-sex partner sense a great emotional and sexual attraction to each other, seeing only all the wonderful things in the other. Nothing is annoying yet.
2. Take Off
In this stage of dating , you shift from pure infatuation to a more-reasonable and less-all-consuming feeling of emotional and sexual attachment. You're still seeing all of the good things about your partner, but are gaining more perspective on them as a whole.
You spend long evenings talking together, sharing stories as you get to know each other outside of the bedroom.
You and your partner are eager to let the other know about what makes you who you are: your family , your past relationships and what you learned from them, you're coming out and experience as a gay person.
This is the relationship stage where you begin constructing the framework that will support your relationship.
3. Back to earth
You've been close for a couple of months. You know this is love. And because you've started to build a foundation of trust, you are able to let in some of those little annoyances that are normal in any relationship.
After months of showing only your "best" side, now it is safe to reveal any imperfections (and everyone has these) without fear that these will drive your partner away.
In a healthy relationship, this is an important stage as it allows you to see the whole human that is your love-interest. This is also the dating stage where conflicts will crop up.
How you handle these will be an important sign of how strong this relationship truly is. This stage of relationships is where you make it or break it.
It is a critical one in your gay or LGBT relationship , like any relationship, so don't try to move through it without paying attention to what is going on.
4. Cruising speed
At this relationship stage, you've got several months behind you and you are both committed to your relationship with your same-sex partner. Your gestures are loving and kind, reminding your partner that they are important to you.
You may also feel free, however, to be a little less attentive towards your partner because you know the relationship can handle it.
You might arrive late to your date night dinner because your work kept you at the office, or neglect to send love texts as much as you did during the infatuation stage.
You are feeling comfortable with each other and know that these small things aren't enough to tear you apart.
This is the gay relationship stage where you allow yourselves to show each other who you really are, and are no longer in the "courting" stage of the relationship.
5. It's All Good
You both sense you are a perfect match. You feel truly connected to your partner, safe, and secure. This is the relationship stage where you begin thinking of moving towards a more formal commitment.
If gay marriage is legal where you live, you make plans to tie the knot. You sense that making your union official is important and you want to share your joy with your friends and family.
6. Living the routine
You've been a couple for several years now and settled into a routine. You may even begin to feel a little bored like the spark has gone out of your relationship. Are you taking each other for granted?
Your mind may stray to better times with other people, and you may wonder how things would have turned out if you had stayed with this or that person.
It's not that you have any real animosity towards your current partner, but you sense that things could be better.
This is a vital gay relationship stage in your relationship and one that requires open communication in order to move through it successfully.
Is your partner feeling the same thing?
Can you think of some ways to improve your mutual level of happiness? Is your current life view related to the relationship, or is it something else?
This is a time where you might want to invest some effort into examining your own personal goals and how they fit in with your relationship goals.
In this relationship stage, things can go a couple of ways:
You either work on keeping the relationship a loving one in words and in acts, or you decide that you need some breathing room and may take a break from the relationship to allow yourselves time to decide if recommitting is something that you want to invest in.
This is the relationship stage where many couples split.
The bottom line
If you are just starting out in your gay relationship, know that your situation is unique and may not follow these gay relationship stages exactly. And remember that you have a hand in how your love life takes shape.
If you have found "the one" and you both wish to see what kind of magic you can make together in the long term, these stages will give you an idea of what to expect.
But ultimately, you create your own story, and hopefully, that story will have a happy ending.
This article was co-authored by Deb Schneider, LCSW, PPSC. Deb Schneider is a Licensed Clinical Social Worker in private practice in Oakland, CA, and a Program Manager for the Weiland Health Initiative at Stanford University. With over 15 years of experience, she specializes in creating safe spaces, respectful of marginalized identities, at the high school and college levels. Deb holds a Bachelor's degree in Sociology and Women's Studies from Clark University and a Master of Social Work (MSW) with Health Concentration from the University of California, Berkeley School of Social Welfare.
There are 11 references cited in this article, which can be found at the bottom of the page.
wikiHow marks an article as reader-approved once it receives enough positive feedback. This article has 11 testimonials from our readers, earning it our reader-approved status.
This article has been viewed 653,157 times.
You have realised your sexuality, have accepted it, and now you have decided to come out of the closet. You may want to stop and think about whether you are doing the right thing by confiding in certain people at this point. The key is to know if you are ready, then choose the first people you tell for their potential as positive supporters, and then decide whether or not you would like some of your more casual acquaintances to know. If you are in a gay or lesbian relationship, your partner will be able to support you. Remember, being LGBT+ is not a bad thing, it can be a scary thing coming out but, in the end, you will be glad that you did!!
Relationships are as different as the people in them. The same goes for lesbian, gay, bisexual, transgender and queer/questioning (LGBTQ) relationships. There are qualities all healthy relationships should have and abuse is never one of them. No matter who you love or how you identify, everyone deserves a safe and healthy relationship.
Healthy LGBTQ Relationships
Your relationship should make you feel supported, respected, and equal – building you up instead of tearing you down. In a healthy relationship , you are able to enjoy your time together while being able to spend time apart, communicate about your thoughts and feelings without fear of how your partner will respond, and feel like you are able to be yourself without being pressured to change. When looking for signs of a healthy relationship, here are a few more things to look for if you are in a LGBTQ relationship:
Respecting your partner's name and gender pronouns
Supporting your partner's gender identity and expression
Supporting your partner's sexual orientation
Feeling comfortable talking about boundaries (ex: physical, sexual, emotional)
Abuse in LGBTQ Relationships
Anyone can experience abuse in their relationships and LGBTQ relationships are no different. Statistics show that relationship abuse occurs at the same rates, and sometimes higher rates due to barriers to support, in LGBTQ relationships when compared to relationships that are not LGBTQ.
Transgender women are three times more likely to experience abuse in their relationships than individuals who do not identify as transgender. (National Coalition of Anti-Violence Programs)
61% of bisexual women, 44% of lesbian women, 37% of bisexual men, and 26% of gay men experience abuse in their relationships at some point in their lives. (The 2010 National Intimate Partner Violence and Sexual Violence Survey)
54% of trans and non-binary people experience abuse in their relationships at some point in their lives. (2015 U.S. Transgender Survey)
LGBTQ teens experience dating abuse more frequently than teens who do identify as LGBTQ. (Urban Institute)
In addition to common warning signs , there may be other signs present in LQBTQ relationships that indicate that a relationship is unhealthy or abusive:
Pressuring someone to be "out" or threatening to "out" them to other people
Using a person's identity, orientation, expression to make them feel inferior or like they deserve the abuse
Telling someone their identity isn't real, or that they aren't a "real" man or woman
Restricting a person's access to medication and affirming care (ex: hormones, counseling, birth control, PrEP/PEP)
Denying abuse based on the false belief that abuse only happens between a man and a woman
Barriers to Support
It can be challenging for anyone to seek help during or after an abusive relationship, but there can be additional obstacles for people who identify as LGBTQ. Shame, homophobia/transphobia/heterosexism, or the fear of being outed may keep someone from seeking support. There may be a fear of not being taken seriously because of the belief that dating/domestic violence does not occur in LGBTQ relationships or that the relationship isn't a "real" relationship. Abusive partners can take advantage of these additional barriers to further the abuse happening in the relationship.
Providing Support
If you are wanting to support someone you care about that is LGBTQ and in an abusive relationship, here are a few things to keep in mind:
Empower them. Let them know that abuse is never their fault and support them in making decisions about what their next steps will be in getting help. Connect them with resources.
Be open . LGBTQ people can face a lot of judgment and discrimination. You can create a safer space by being willing to talk and not passing judgment. While some identities or language can be new to you, try to be open to other definitions and expanding what you know.
Challenge assumptions. The more we challenge our own assumptions, and think about how they influence our words and actions, the better allies we can be.
Today, we'd like to turn our attention to same-sex relationships.
Today, we'd like to turn our attention to same-sex relationships.
Today, we'd like to turn our attention to same-sex relationships.
Today, in the aftermath of Pride – in the wake of parades and marches strutting their colorful stuff through the streets of Seattle, Portland, Cleveland, New York, and Chicago – we'd like to turn our attention to same-sex relationships.
Dr. John Gottman and Dr. Julie Schwartz Gottman have observed the strength and resilience of same-sex couples, even in the midst of the cultural and social stresses to which they are uniquely vulnerable. Together, the Gottmans have made a commitment to assuring that lesbian and gay couples have as much access as straight couples to resources for strengthening and supporting their relationships.
Using state-of-the-art methods to study 21 gay and 21 lesbian couples, Drs. John Gottman and Robert Levenson (UC Berkeley) were able to learn what makes same-sex relationships succeed or fail in The 12 Year Study.
One key finding: Overall, relationship satisfaction and quality are about the same across couple types (straight, gay, and lesbian) that Dr. Gottman has studied. This result supports prior research by Lawrence Kurdek and Pepper Schwartz, who found that gay and lesbian relationships are comparable to straight relationships in many ways.
According to Dr. Gottman, "Gay and lesbian couples, like straight couples, deal with every-day ups-and-downs of close relationships. We know that these ups-and-downs may occur in a social context of isolation from family, workplace prejudice, and other social barriers that are unique to gay and lesbian couples." However, his research uncovered differences suggesting that workshops tailored to gay and lesbian couples can have a strong impact on relationships.
In conducting interviews, coding facial expressions, and collecting other measures, the researchers found the following.
Same-sex couples are more upbeat in the face of conflict. Compared to straight couples, gay and lesbian couples use more affection and humor when they bring up a disagreement, and partners often give it a more positive reception. Gay and lesbian couples are also more likely to remain positive after a disagreement. "When it comes to emotions, we think these couples may operate with very different principles than straight couples. Straight couples may have a lot to learn from gay and lesbian relationships," suggests Dr. Gottman.
Same-sex couples also use fewer controlling, hostile emotional tactics. Drs. Gottman and Levenson also discovered that gay and lesbian partners display less belligerence, domineering, and fear in conflict than straight couples do. "The difference on these 'control' related emotions suggests that fairness and power-sharing between the partners is more important and more common in gay and lesbian relationships than in straight ones."
In a fight, gay and lesbian couples take it less personally. In straight couples, it is easier to hurt a partner with a negative comment than it is to make one's partner feel good with a positive comment. This appears to be reversed in gay and lesbian couples. Same sex partners' positive comments have more impact on feeling good, while their negative comments are less likely to produce hurt feelings. "This trend suggests that gay and lesbian partners have a tendency to accept some degree of negativity without taking it personally," Dr. Gottman observes.
Unhappy gay and lesbian couples tend to show low levels of "physiological arousal." This is just the reverse for straight couples. For them, physiological arousal signifies ongoing aggravation. The ongoing aroused state – including elevated heart rate, sweaty palms, and jitteriness – means partners have trouble calming down in the face of conflict. A lower level of arousal allows same sex partners to soothe one another.
In conflict, lesbians show more anger, humor, excitement, and interest than conflicting gay men. This suggests that lesbians are more emotionally expressive – positively and negatively – than gay men. This may be the result of being socialized in a culture where expressiveness is more acceptable for women than for men.
Gay men need to be especially careful to avoid negativity in conflict. When it comes to repair, gay couples differ from straight and lesbian couples. If the initiator of conflict in a gay relationship becomes too negative, his partner is not able to repair as effectively as lesbian or straight partners. "This suggests that gay men may need extra help to offset the impact of negative emotions that inevitably come along when couples fight," explains Gottman.
And what about sex?
In their famous 1970s study, Masters and Johnson found that the gay and lesbian couples have sex very differently from the heterosexual couples or strangers. The committed gay and lesbian couples were the only people excited by their partner's excitement, while the others were focused on getting to orgasm. Gay couples turned towards their partners' bids for emotional connection during sex. They took their time, enjoying the ecstasy of lovemaking. Rather than being constrained by a single-minded focus on the end "goal," they seemed to enjoy the stimulation and sensuality itself.
To learn more, clinicians and all others interested may find The 12 Year Study here.
If you want to build a deeply meaningful relationship full of trust and intimacy, then subscribe below to receive our blog posts directly to your inbox:
My girlfriend and I have been together for almost a year now. Neither of us saw it coming.
We met at work. I was new and she was training me.
I Thought I Was Straight
Let me take you back to 2016, when the LGBTQ+ community was thriving and same-sex marriage was legal in most U.S. states. Since I was old enough to understand what the LGBTQ+ community really stood for, I was an ally. As the years went by, I knew more and more people who were a part of the community, and I knew more and more people who were allies.
Walking down the street, or through a strip mall, I often viewed women as beautiful and confident. I never thought of myself as being bisexual—I just understood these thoughts as me being uplifted by other women.
Then I met her. The one I've called my girlfriend for almost a year now. Neither of us saw it coming. She was a lesbian, but I thought I was straight.
How I Met Her
We met at work. I was new and she was my trainer. We laughed and talked while training; we just automatically clicked. One day she gave me her number, and we started texting. I'm naturally flirty so this came as no surprise to me, but it did to her.
This is when I began realizing that maybe I was bisexual. Coming out to my parents wasn't as difficult as it has been for many other people I know in the community. This was a blessing because for a lot of people I know, it was not easy.
Read More From Pairedlife
50 Emotional Sorry Messages for Your Boyfriend (Heart-Touching Apologies)
150+ Good Morning Texts to Make Him Smile
100+ Good Morning Messages to Make Her Smile
All I have ever known is heterosexual relationships. I've had my fair share of heartbreaks and disappointments from the men I've been with. I've been abused, lied to, cheated on, and the victim of many broken promises. 'Over it' is an understatement.
I Knew She Was Right for Me
When I decided that I wanted to be in a same-sex relationship, I kind of just dove in headfirst. My partner had told me at the time, "Don't do this if you're not 100% sure that you want this to last. I don't want to be an experiment." When she said that, I realized that it was something I wanted. Even though I'd never thought about it before, I suddenly couldn't see myself without it. Not for the stability, or the being in a relationship, but because she was an amazing person and I knew she would treat me right.
Both she and I have had our fair share of previous relationships, and we both have baggage. We've been learning to share experiences and work through our differences. One year later and I can truly say that I've never been happier with someone. I've never planned for the future as much as I have with her, and I wouldn't change a second of it.
My Advice to You
Here is my advice:
Be open to the idea of a same-sex relationship, and give yourself time.
The first person you meet may not be the one you're meant to end up with. That's okay, don't feel trapped in a relationship because you don't feel that there is anyone else out there that would love you like they do. There is, it just may take some time to find them.
Exploring your sexuality is normal, and you shouldn't feel bad about needing to "experiment" with different genders. How will you know if you don't try? You won't.
Be kind to yourself and your partner. Baggage not only hurts you, it also hurts the relationship. I'm not saying that baggage is bad, but you have to know how to express your feelings and confront your partner about the hard things.
Work through your difficulties, don't throw the relationship away when things get challenging.
Communication is one of the hardest parts of a relationship, but it's also what makes the relationship stronger.
Make sure you hear your partner. Not just listening but understanding, even if you don't agree. You can disagree with someone, but still understand where they are coming from. Also, try repeating what they said back to them in the way you understood it so that miscommunication and misunderstanding are eliminated.
In This Article
Same-sex relationships have their own charm as well as own set of problems. Gay relationship problems include parental disapproval, same-sex infidelity , or sexual compatibility concerns to name a few.
In a perfect world, our relationships would be conflict-free and continually nourishing for our minds and bodies, but we don't live in a perfect world. If you are connected to someone in a romantic sense, problems will inevitably arise when learning how to merge two lives together.
This is normal and can be an excellent opportunity to develop important skills that will help you manage and negotiate challenges not only in your couple but in other areas of life.
When you encounter same-sex relationship problems, what are some of the ways you can turn them into learning opportunities?
Read along to get an insight into the gay relationship issues and seek answers to some gay relationship questions you may have.
Some issues unique to a gay relationship
In a society that is dominated by a heterosexual culture, you may experience some gay relationship problems that stem from outside your relationship.
Some common dilemmas include family (particularly parental) disapproval, societal homophobia, especially if you live in a part of the country where being gay is perceived as abnormal, and discrimination (overt or subtle) at the workplace.
All of these external forces add up to gay couple problems and can create complications inside your relationship.
Your partner may not agree with the way you handle your parents' attitude towards your same-sex relationship, or get irritated when you don't stand up for yourself against a homophobic slur or an act of discrimination at the office.
It is important to face these issues associated with gay relationship problems together and come up with some productive strategies to manage them before they snowball into relationship-damaging fights.
The key is to communicate with your partner in a way that conveys understanding and receptiveness to finding a solution together. You want to face these external threats as a team.
Perhaps reaching out to your LGBT support groups, who have certainly been where you are now, for constructive (and legal) advice on how to manage these and other problems with gay marriage.
Gay marriage problems and solutions
Gay relationship problems can intensify when one of you is out and one of you is not. Coming out is an important process towards claiming your true identity and living authentically.
But what if you love someone who isn't comfortable with society knowing who they prefer to sleep with?
This can put up a real roadblock in the relationship, as the partner who is out of the closet knows that true love begins with true self-love, and self-love begins with living as you really are, sexual identity included.
If you sense that your partner wants to come out but doesn't know where to start, be as supportive as possible. Share your experience with them.
Remember that for effectively tackling gay relationship problems, communication is the key. Tell them how essential it was for your mental health to live as an openly gay person.
Tell them you know that coming out is a hard process, but staying closeted is harder still, and that your relationship cannot bloom unless both of you are living as openly gay people.
Assure your partner that you will be there to support them as they begin this difficult process. Reach out to supportive LGBT groups to listen to how they tackled their same-sex marriage problems, and share your own.
Gender roles may not be clearly defined
In same-sex relationships, the socially-constructed gender roles may be completely absent or fluid. It is a myth that homosexual relationships have one "more male" partner and one "more female" partner.
Two women together may both bring to the relationship the stereotypical female traits of overthinking things and oversharing their feelings. Two men may bring the stereotypical male traits of being more sex-oriented and not being in touch with their emotions.
This may lead to a balance that tips too heavily in one direction, without the benefit of an opposing point of view.
Bringing in a professional third party to help with the conversation about gay or lesbian marriage problems can be of aid in obtaining that "missing piece" that your same-sex relationship may be lacking.
Children from a previous relationship
One or both of you may have children from a previous relationship.
As with any blended family, constructing a unit that is inclusive and respectful is complex and requires patience and good communication .
Before committing, it is wise to discuss your views on child-rearing, education, and how you will be involving the former partner in this new arrangement.
It is important to put the child or children's welfare first, and for that, you need to know that your new partner is on the same page as you early to avoid gay relationship problems.
Having a child together
It is more and more common to see gay couples parenting together.
Becoming first-time parents is one of the biggest life decisions you can make, whether you are heterosexual or homosexual.
But there are additional obstacles that may arise for same-sex couples, including:
For lesbian couples:
Who will provide the sperm? A friend, a family member, a sperm bank?
If the father is known, what would be his involvement in the child's life?
Which woman would be the biological mother (carry the pregnancy )?
Parenting responsibilities and how you see your gender roles with the child
How to raise the child in a heterosexual dominate society: teaching tolerance and LGBT sensitivity
The legal status of the lesbian couple, and what would happen in terms of custody should you separate
For gay male couples:
Does your state or country allow gay couples to adopt?
Would you consider using a friend as a surrogate? Which of you would provide the sperm?
Parenting responsibilities and how you see your gender roles with the child
How to raise the child in a heterosexual dominate society: teaching tolerance and LGBT sensitivity
The legal status of your same-sex couple, and what would happen in terms of custody should you separate
Heterosexual or homosexual, all relationships have their share of problems. So, don't think that you are an exception if you are experiencing gay relationship problems.
But with good communication, and a desire to find meaningful solutions, your gay relationship problems can be utilized positively to strengthen your bond and, enhance the connection you have with each other.

How to Spot a Lesbian: 6 Methods to Help You Spot a Lesbian
Generally speaking, it is much easier to spot a gay man than it is to spot a lesbian, because it is easier for women to conceal their sexual orientations than it is for men. Some even go as far as suggesting that there may be no lesbians (don't let anyone deceive you).
LGBT people, just like straight people come in different types and sizes. The easiest way to ascertain the sexuality of anyone you meet is by asking, but that, also can be a little bit intimidating. This article is aimed at helping you know how to spot a lesbian and the sexuality of anyone you meet without embarrassing the person. You can also learn a little bit of the lesbian lifestyle and culture in the long run.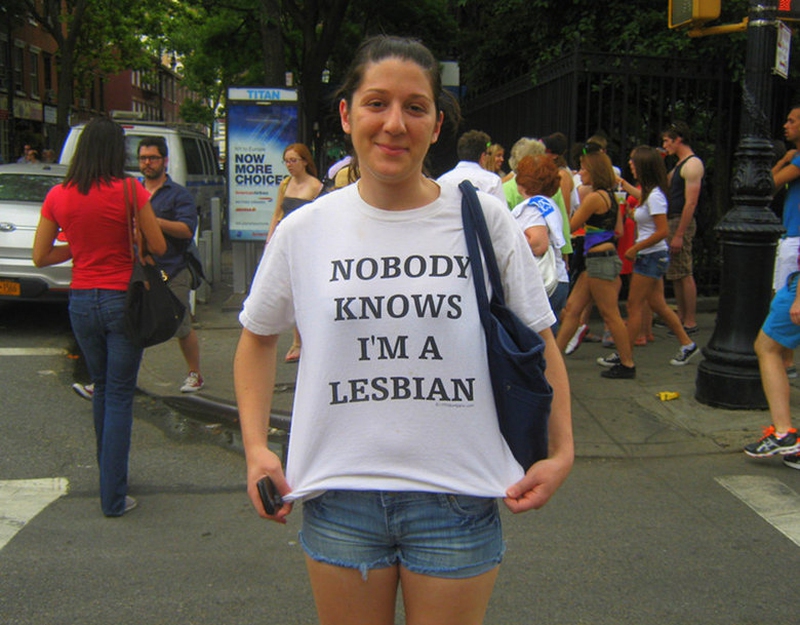 How to Spot a Lesbian: 6 Methods to Help You Spot a Lesbian
Hairstyle
We are all entitled to wear whatever hairstyle we deem fit, but some hairstyles are purely for lesbians and can hardly be mistaken.
The first point to note is that no straight woman will wear a Mohawk or faux hawk. So whenever you see any woman wearing this haircut, it is a clear indication that she is definitely a lesbian. The second clear point is that every short hair is quite suspicious, though not a clear indication that one is gay, so judge cautiously. The third point to note is that if she is not a model in one futuristic-themed event fashion show, or acting as a character in an animated film, or into some Cosplay, wearing too much hair gel shows she may not be a straight girl.
Any girl you see wearing a barber's cut or military cut with lots of hair gel in it is usually 80% lesbian, except the ones that have been enlisted in the armed forces. The fourth point to note is that Messy bob and bieber-ish cuts accentuated with a Nirvanna smiley shirt, Vans, hoodie, DC and penny boards is a way of saying I'm not ashamed of being a lesbian.
And lastly, wearing an I don't give a fuck anymore or an asymmetrical cut and a shaved hair can also help identify a lexbo. However, some possible exceptions include that she recently broke up with her boyfriend, she is going through life crisis, she takes a lot of pills and drugs or is part of then Britney fans club. Else, she might be a lesbian.
Nota bene: Not all lesbians carry this type of hairdo but most often, women who carry it are lesbians.
Clothes
Just like hair, clothes won't help you understand if a woman is fighting for the same team. However, there are some exceptions to this:
Once you sight a woman wearing a hat or T-shirt that reads, Vegetarian, or I'm a lesbian, the normal thing to assume is that she is deep into women.
Any woman you see adorning a tans right or gay t-shirt, a pink or rainbow triangle pin, or some marriage equality sticker, she is either trying to be identified as an ally or LGBT. It is still not easy to know her sexuality except she tells you, but you don't have to feel unsafe about opening yourself to him.
Short Fingernails
This is quite self-explanatory! Having sex with a woman that maintains a long and sharp fingernails is most unlikely. So if you do not derive any pleasure from pain, search for lesbians with sharp and trimmed nails. If the particular lady you are interested in has some half-inch long nails, it is obvious she is not a lesbian.
Nota bene: If she has long nails and appears to be a gay, take a look at her middle or index finger. These two fingers are the working fingers. Once you trim these two fingers, there are chances that she could be gay. Nail extensions and all artificial nails are not options here. Once you see this, it simply shows that she is more straight than a ruler.
Mannerisms
If she is in the habit of spreading her legs more than she should while in a sitting position, like she has a willy in between her legs or walks like a guy, she is probably a lesbian. If she is in the habit of walking while slouching her shoulders like she is trying to hide her bosom, with her legs widely spread and in a somewhat sluggish bouncing pace like she has inbuilt air pumps in them, it is another sign that she might be lesbo.
Does she practice the flirtatious dyke smile most often, it is a sign of her sexual preference. Doing the dyke smile is easy; simply use the fusion of a lingering eye contact, bent head and controlled smile. You don't still get it right? Don't worry, when you see it, you will know it. Also, is she always staring lingeringly for an unusually long time?
If your answers are all yesses, then it is accurate to assume she is a lesbian. Liking her lips during conversation, touching herself, sitting a bit too close, touching her nose often, etc., are some other signs that she is lesbo.
Small Signs
For the question of how to spot a lesbian, always pay attention to those seemingly insignificant signs. Take note of how the others flirt with you, hit on you, or pass the message that they would want to date you, and watch if any of your close friends does any of these things to women. Some potential signs that they feel attraction for only women are:
Making use of seemingly solicitous body languages with fellow women such as touching, staying close, and checking out other women
Preferring contact with homosocial
Making comments and jokes about dating or feeling attraction for fellow women
Never talking of feeling any attraction for a man
Asking Her
Let us now move to the more important part: like we know, the way to really understand a lady's sexual preferences is by popping the question. This is one very intimidating task, mostly if you think the lady is cute and lose your composure around her. Below are some effective tips to help you begin and sustain a conversation without sounding rude or invading her privacy. The main key here is to create an enabling environment that makes people feel safe whenever they are with you to enable them talk about their private lives easily.
Take note of her pronouns. When talking about an ex or present partner, does she say her ex-boyfriend or simply her ex?
Take note of your pronouns. If you are gay, bi, or pan, and feel comfortable coming to this girl, always talk about your ex-girlfriend or the girl I once went out with, and see how she relates. When asking her about her love life, don't ask her if she has a boyfriend. Rather, say something like, are you presently seeing someone? Do this with everyone you have around you. It will amaze you to discover the number of people that would appreciate you didn't tag them gays.
"I casually come out to her and if she immediately reciprocates, that's a good sign."
Figuring out if someone you're chatting to (maybe flirting with, who the fuck even knows?) is also queer can be a goddam minefield. Sure, some people may have the guts to just say it, but not everyone does OK?!
Here, 10 lesbian, bisexual and pansexual women explain how they know if someone's potentially into them
How to know if someone is a lesbian, gay, bisexual or queer
Ask a question about their past relationships/crushes
"I'm bisexual. I find that I can tell when women are into me through things like body language, like how close they'll sit next to me, or how much they might touch my arm. By flirtatious conversation, and hints/references to previous girlfriends, or female dates. I have no idea how scientific something like 'gaydar' is, but I found that I would often have this intuitive feeling that another woman was gay/bisexual just through my opening conversations with them (and picking up subconscious cues in their body language).
"And, people have claimed to have the same sense about me as well. So when I suspect it, I might just ask a question during the conversation that could help determine it, like asking about previous relationships they've had, or if they have any funny stories about sex, etc." [via]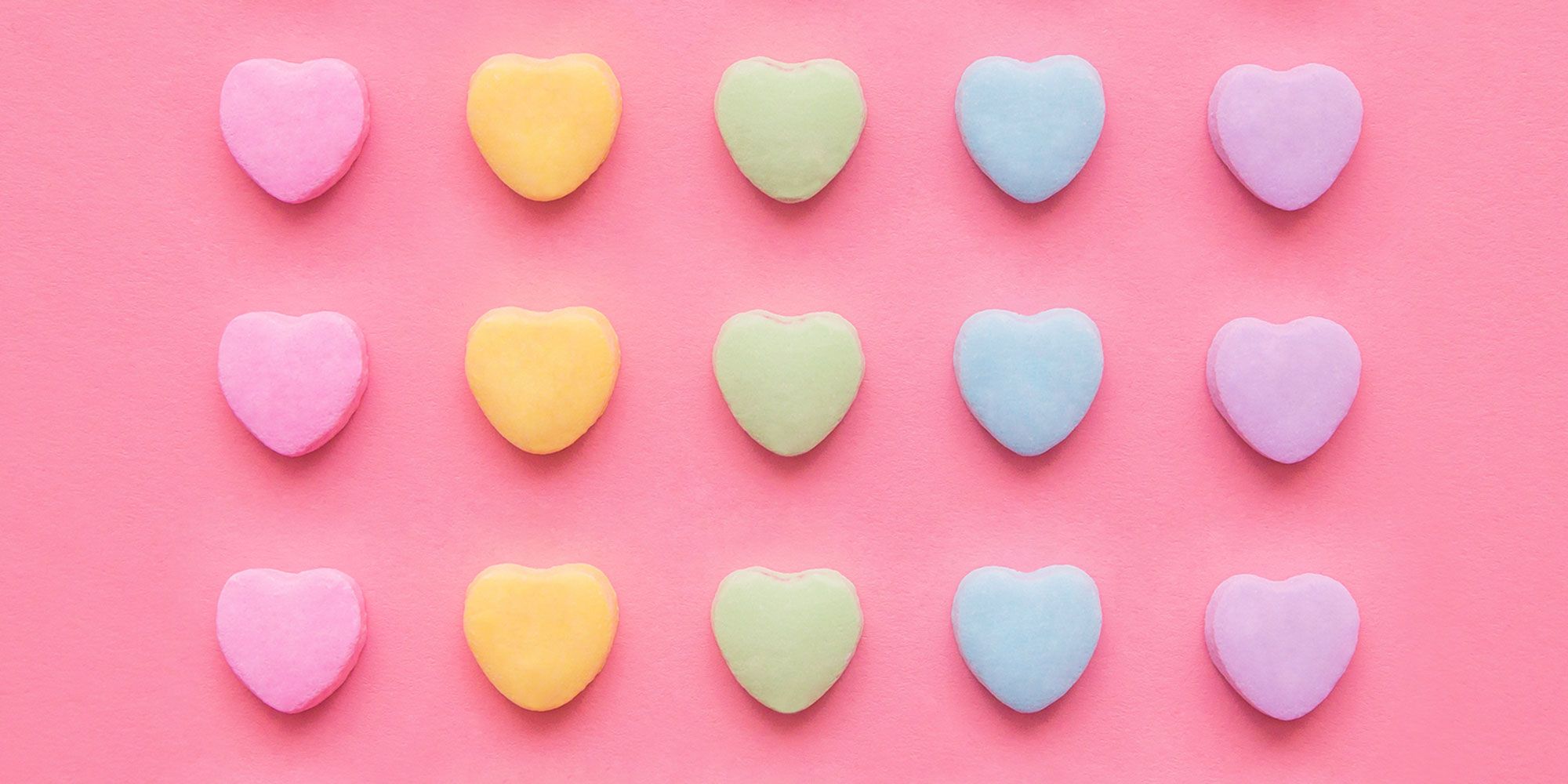 Just ask them (politely)
"You can always politely ask them. It's a simple but effective way to be completely sure. I rather know if someone I may potentially be interested in is even open to the possibility so I don't waste my time." [via]
Ask them outright
"I have to outright ask. Every single time I've gotten a no (lol), even after kissing and dancing. Straight chicks, man. Doesn't help I have a pretty 'straight look'. Never been approached." [via]
Get notified of new posts, video blogs, and more!
There's a widespread myth that gay men can't, won't, or don't maintain long term monogamous LGBTQ relationships. The reality, according to good research, is that hundreds of thousands of gay men in long term relationships are enjoying sexually satisfying monogamous relationships.
If you are interested in maintaining a long term monogamous relationship, here are four tips to help you along the way:
Talk About Sex
Perhaps we learn from the movies that good sex should just happen immediately and automatically, with lots of passionate bumping into tables and knocking pictures off walls. In reality, like all aspects of a relationship, it gets much better if we talk about it.
For some couples this is difficult. Sex for gay men – as well as for everyone else – can be doused with a heavy serving of shame which can make it embarrassing to discuss. It takes practice and courage. For many couples it is safer to talk about sex with your clothes on. For best results give the conversation a spirit of playfulness and flirtation rather than criticism.
After all, the whole purpose of sex is to have fun.
The best topic for conversation? Simply tell each other what you like.
Unleash Creativity
Over time, sex with your partner can become boring. Doing something the same way over and over again can make anything dull.
To add variety to your sex life together, consider accessing your creativity or your bravery and start exploring some of your private sexual fantasies together. You and your partner can create the experience of something new by pretending that your partner is someone else.
It's no secret that newness is a turn-on for most people, so why deny it? Fantasy takes the familiar and makes it fresh and exciting again.
Perhaps you may be thinking that it is distancing or unromantic to think about someone else when you are having sex with the man you love. Consider this: it can actually be very intimate to share your fantasies with your mate. It becomes intimate when your partner knows that you are engaging in a fantasy together.
For more inspiration you might consider taking a couples workshop at the Body Electric School (www.thebodyelectricschool.com). It is a respected organization that offers powerful erotic education workshops.
Resolving Resentments
I believe the number one reason couples stop having sex is due to resentments that have built up over the years that have not been worked through. Nothing kills a sex life faster than feeling annoyed or angry with your partner.
If on the surface you and your partner get along well but have stopped having sex, then it may be time to look deeper to discover what is blocking this important expression of intimacy. Ignoring your sex life for years often leads to trouble and crisis in a relationship.
The art of resolving conflict is an essential relationship skill. You can read more about it in my June 2012 article entitled "How to Talk About the Tough Issues".
Know What You Are Yearning For
If you find yourself secretly looking for sex outside of your monogamous relationship it is important for you to understand why.
We may tell ourselves that we are looking for hot sex but more commonly we are looking for validation. In fact, most people I work with report that sex with that cute stranger is ultimately disappointing but the chase and knowing that he finds you attractive is delicious.
When it comes to sex with strangers, the truth is our fantasies are often more exciting than reality.
If you are looking for validation (who isn't?) then you might want to take some time to explore what is missing in that sphere. Do you and your partner validate each other regularly? If not, why not?
Many gay men have an unmet need to be validated as sexual beings. Most of us spent puberty and beyond feeling that something was wrong with our LGBTQ sexuality. So we can be especially hungry for messages that remind us that we are sexually desirable.
How do you merge your need for validation and your desire for monogamy? You create relationships with your partner and friends that are abundant with mutual validation. You develop your talents and skills at work and in hobbies. You confront and soften your inner critic (see my September 2011 "Secrets of the Inner Critic" article) so that you get a steady stream of self-validation.
And perhaps, after discussing it with your partner, you engage in eye contact and light flirtation with other men. This allows you get much of the benefit of an open relationship (validation) without the drawbacks (hurt feelings, disappointing sex, and the risk of exposure to sexually transmitted diseases) that can accompany hook ups. It also brings "out of the closet" a universal truth: we all appreciate looking at beauty in its many forms.
While you won't find much talk about it on Grindr or Manhunt or at most gay bars, many gay men prefer monogamy. If you haven't found a man willing to join you in your desire for monogamy then you may be looking in the wrong places. You'll find them volunteering at gay community organizations, finding inspiration at gay cultural events, or building their skills at gay recreational or educational clubs.
In separate lines of research, Dr. John Gottman and Dr. Julie Schwartz Gottman have observed the strength and resilience of same-sex couples, even in the midst of the cultural and social stresses to which same-sex couples are uniquely vulnerable. These couples — like all couples — need and deserve tailored, research-based support when they are in distress.
Together, the Gottmans have a commitment to assuring that gay and lesbian couples have resources to help strengthen and support their relationships. Dr. Julie Schwartz Gottman made a key contribution to research on daughters of lesbians: her work showed that daughters with lesbian moms do just as well as those raised by straight moms. Dr. John Gottman conducted the first longitudinal study of its kind of gay and lesbian relationships using multiple methods and measures. He was able to assess the emotional strengths and weaknesses of the relationships and to learn what makes these relationships more or less stable.
What Makes Same-Sex Relationships Succeed or Fail?
Dr. Gottman and his colleagues conducted a twelve-year study of same-sex couples to learn what makes same-sex relationships succeed or fail. The research demonstrates that all couple types—straight or gay—have many of the same problems and the same paths to staying happy together. But research has shown that there are also some qualities of strength (like humor and the ability to calm down during a fight) that are especially key to same-sex couples.
Read more about this research in the "Journal of Homosexuality" here.
The 12-Year Study
Using state-of-the-art methods while studying 21 gay and 21 lesbian couples, Dr. John Gottman and Dr. Robert Levenson have learned what makes same-sex relationships succeed or fail.
One key result: Overall, relationship satisfaction and quality are about the same across all couple types (straight, gay, lesbian) that Dr. Gottman has studied. This result supports prior research by Lawrence Kurdek and Pepper Schwartz: They find that gay and lesbian relationships are comparable to straight relationships in many ways.
"Gay and lesbian couples, like straight couples, deal with everyday ups-and-downs of close relationships," Dr. Gottman observes. "We know that these ups-and-downs may occur in a social context of isolation from family, workplace prejudice, and other social barriers that are unique to gay and lesbian couples." The research uncovered differences, however, that suggest that workshops tailored to gay and lesbian couples can have a strong impact on relationships.
Read the full article, titled "Observing Gay, Lesbian and heterosexual Couples' Relationships – Mathematical modeling of conflict interactions," in the Journal of Homosexuality here.
Results from the Gottman Gay/Lesbian Couples Study
Gay/lesbian couples are more upbeat in the face of conflict. Compared to straight couples, gay and lesbian couples use more affection and humor when they bring up a disagreement, and partners are more positive in how they receive it. Gay and lesbian couples are also more likely to remain positive after a disagreement. "When it comes to emotions, we think these couples may operate with very different principles than straight couples. Straight couples may have a lot to learn from gay and lesbian relationships," explains Gottman.
Gay/lesbian couples use fewer controlling, hostile emotional tactics. Gottman and Levenson also discovered that gay and lesbian partners display less belligerence, domineering, and fear with each other than straight couples do. "The difference on these 'control' related emotions suggests that fairness and power-sharing between the partners is more important and more common in gay and lesbian relationships than in straight ones," Gottman explained.
In a fight, gay and lesbian couples take it less personally. In straight couples, it is easier to hurt a partner with a negative comment than to make one's partner feel good with a positive comment. This appears to be reversed in gay and lesbian couples. Gay and lesbian partners' positive comments have more impact on feeling good, while their negative comments are less likely to produce hurt feelings. "This trend suggests that gay and lesbian partners have a tendency to accept some degree of negativity without taking it personally," observes Gottman.
Unhappy gay and lesbian couples tend to show low levels of "physiological arousal." This is just the reverse for straight couples. For straights, physiological arousal signifies ongoing aggravation. The ongoing aroused state—including elevated heart rate, sweaty palms, and jitteriness—means partners have trouble calming down in the face of conflict. For gay and lesbian couples this lower level of arousal shows that they are able to soothe one another.
Gottman Method Couples Therapy Established as Evidence-Based Treatment for Same-Sex Couples
In September of 2017, Certified Gottman Therapist Salvatore Garanzini and Alapaki Yee, MFT, along with Drs. John and Julie Gottman, published the results of the first outcome research study on couples therapy with gay and lesbian couples in the Journal of Marital and Family Therapy. The results proved that Gottman Method Couples Therapy is incredibly effective as an evidence-based therapy for gay and lesbian couples. Working with couples at the Gay Couples Institute, Yee and Garanzini discovered that gay and lesbian couples who received Gottman Method Couples Therapy improved over twice as much as most couples. Most couples therapy outcome studies show that couples tend to improve half a standard deviation, or 0.5. However, couples who took part in the study at the Gay Couples Institute improved approximately 1.2 standard deviations. These results happened with nearly half the number of sessions that is typical for heterosexual couples. This outcome study is the first of its kind, and all of the authors are proud to display the strengths of gay and lesbian relationships to the scientific community, given the current worldwide political climate toward same-sex relationships.
Gay and Lesbian Differences in Emotional Expressiveness
In a fight, lesbians show more anger, humor, excitement, and interest than conflicting gay men. This suggests that lesbians are more emotionally expressive—positively and negatively—than gay men. This result may be the effect of having two women in a relationship. Both have been raised in a society where expressiveness is more acceptable for women than for men, and it shows up in their relationships.
Gay men need to be especially careful to avoid negativity in conflict. When it comes to repair, gay couples differ from straight and lesbian couples. If the initiator of conflict in a gay relationship becomes too negative, his partner is not able to repair as effectively as lesbian or straight partners. "This suggests that gay men may need extra help to offset the impact of negative emotions that inevitably come along when couples fight," explains Gottman.
Married heterosexual couples can learn a great deal from gay and lesbian couples, far more than the stereotypical images presented by the television show "Queer Eye for the Straight Guy," according to the first published observational studies of homosexual relationships.
"Gay and lesbian couples are a lot more mature, more considerate in trying to improve a relationship and have a greater awareness of equality in a relationship than straight couples," said John Gottman, a University of Washington emeritus professor of psychology who directed the research along with Robert Levenson, a University of California, Berkeley, psychology professor.
"I think that in 200 years heterosexual relationships will be where gay and lesbian relationships are today," said Gottman, who now heads the Relationship Research Institute in Seattle.
In the first of two papers published this month in the Journal of Homosexuality, the researchers explored the conflict interaction of homosexual and heterosexual couples using mathematical modeling techniques. In the second study, they looked at factors influencing gay and lesbian couples' relationship satisfaction and dissolution.
"In the modeling paper we looked at processes, and they look so different you could draw a picture," said Gottman. "Straight couples start a conflict discussion in a much more negative place than do gays and lesbian couples. Homosexuals start the same kind of discussions with more humor and affection, are less domineering and show considerably more positive emotions than heterosexual couples.
"The way a discussion starts is critical. If it starts off in a bad way in a heterosexual relationship, we have found that it will become even more negative 96 percent of the time. Gays and lesbians are warmer, friendlier and less belligerent. You see it over and over in their discussions, and their partner is receiving the message they are communicating. In turn, their partner is allowing himself or herself to be influenced in a positive way. With married heterosexual couples a discussion is much more of a power struggle with someone being invalidated."
Gay and lesbian relationships seem to be marked by what Gottman calls "the triumph of positive emotions over negative emotions."
"Negative emotions have more impact in heterosexual relationships," he said. "This is why our previous research has shown you need a 5-to-1 ratio of positive to negative statements. This seems to be universal in heterosexual couples. But it may be different in gay and lesbian relationships where positive emotions seem to have a lot more power or influence."
Dan Yoshimoto, a UW psychology doctoral student who worked on the studies, added that the ways gays and lesbians resolve conflict may be the glue that maintains stability in homosexual relationships.
"They start and maintain a conversation a positive way and this may enable them to solve a problem and resolve conflict," he said."
What makes the new studies noteworthy is that they went beyond collecting self-reported data from questionnaires. While self reports produce important information, the researchers wrote, "there is considerable evidence that people's perceptions of their relationship may diverge quite markedly from their actual interaction." The researchers videotaped discussions each couple had about what occurred that day, a topic of ongoing conflict, and a pleasant topic to analyze the verbal and nonverbal content of their interaction during the talks and again at a later time when the partners viewed the tape individually. The researchers also collected an array of physiological data, including heart rate, during the conversations.
Homosexual couples in the studies were recruited in the San Francisco Bay area and they filled out a questionnaire that assessed relationship satisfaction. Forty pairs — 12 happy gay couples, 10 unhappy gay couples, 10 happy lesbian couples and 8 unhappy lesbian couples — were chosen to participate in the study. The comparison sample of married couples was drawn from a larger study that recruited couples from around Bloomington, Ind. It was matched in terms of age, marital satisfaction, education and income to the homosexual couples and consisted of 20 happy and 20 unhappy couples.
The researchers also collected data for 12 years on the relationships of the homosexual couples. By then eight couples (20 percent) — one gay and seven lesbian — had broken up. This rate, if projected over a 40-year period, would be almost 64 percent, which is similar to the 67 percent divorce rate for first marriages among heterosexual couples of the same time span.
Data also showed that while high levels of cardiovascular arousal among straight couples during a conflict conversation was a predictor of lower relationship satisfaction and higher risk for relationship dissolution, the reverse was true with homosexual couples. With gays and lesbians, low physiological arousal was related to these negative outcomes.
"Another interesting thing that emerged in conversations the couples had was that gays and lesbians are more honest. They talked explicitly about monogamy and sex. Those topics don't come up in 31 years of studying heterosexual couples," said Gottman. "Heterosexual are uptight in talking about sex and you don't hear explicit sexual talk. In reviewing the tapes of their conversations, you really don't know what they are talking about. Same sex couples talk about sex, and are more mature and honest and less fragile in talking about it.
"The overall implication of this research is that we have to shake off all of the stereotypes of homosexual relationships and have more respect for them as committed relationships. Gays and lesbians may be more competent at having a mature relationship. Our data suggests our society needs to reconsider its policy and that we should value and honor love wherever we find it," Gottman said.
Co-authors of the conflict interaction paper were Catherine Swanson and Rebecca Tyson, both of whom earned their doctorates in applied mathematics at the UW, and Kristin Swanson, a UW research assistant professor of pathology. Co-authors of the study examining gay and lesbian relationship satisfaction were James Gross, a Stanford University associate professor of psychology; Barbara Frederickson, University of Michigan psychology professor; Kim McCoy, a UC Berkeley psychology doctoral student; Leah Rosenthal, who earned a doctorate in psychology at UC Berkeley; and Anna Ruef, an assistant professor at Boston Veterans Administration Medical Center.
###
As a bisexual woman, I'm in the very fortunate position of sharing intimacy with both men and women—basically, I have the best of both worlds. While admittedly most of my relationships have been with guys, there are so many unique and special things about dating women that I love.
Unlike in the straight dating world, there's no script. Personally, I've noticed how much easier it is to navigate flirting and dating with men as opposed to women. My whole life I've seen examples of heterosexual relationships so I know the process inside and out. With women, I have nothing to go on, which makes it more challenging but also much more liberating. Instead of following a predetermined pattern, we're free to develop our own dynamics. Our connection depends more on our individual personalities than on societally ingrained gender roles.
Periods are a non-issue. As sympathetic as my boyfriends have tried to be, there's something particularly comforting about having a partner that can actually relate. My girlfriend can empathize with my mood swings, my lethargy, my pain and my low energy during my cycle and vice versa. There's also something strangely satisfying about sharing my bleeding and all that goes with it with someone who experiences the same thing every month.
There's something wonderful and special about the female form. While every person's body is different, there's a certain comfort that I find in another female being. The familiarity of her curves is a beautiful reminder of my own and I can appreciate the subtle similarities and differences between us. My own femininity is reflected back to me and in some way, I experience myself through my female partner. It's a profound confirmation of my appreciation for the female body, which becomes an appreciation for myself.
Sex isn't focused on penetration. While I've been lucky to have extremely attentive and liberal male partners, there's always something about sex with men that's been focused on penetration. Having sex with a woman is totally different. Just by virtue of nature, I feel that lesbian sex calls for more imagination. This means we spend much more time and energy exploring each other's bodies in ways that don't depend on the "goal" of penetrative sex.
We can switch dominant/submissive roles. In my relationships with men, I've always happily submitted to their more dominant personalities. With women, however, I've personally found much more fluidity in who plays which role. Sometimes I find myself much more assertive and willing to take control, and I lead the situation with self-assurance and confidence. Five minutes later, my girlfriend will be bending me over the bathroom sink. This unpredictability and fluidity allows me the amazing opportunity to discover both sides of my personality, and both sides of my partner's as well.
Being girly together is way too much fun. I'm usually not willing to admit it but I actually love playing with typically 'girly' things and while I have never felt comfortable being this way in front of a man, with a woman it's incredibly fun. When I'm in the right mood, doing make-up, playing with hair, trying on pretty dresses, painting nails, are all fun and silly bonding experiences that I love to share with women. With a girlfriend, I don't have to be afraid of being 'too girly' and can let go into these wonderful self-indulgences without any shame or self-consciousness.
She's not just my lover, she's my friend. Generally speaking, women are very comfortable being affectionate with their friends so there's a fine line of differentiation between girl friends and girlfriends. This means the dynamic of a lesbian relationship has within it the dynamic of a friendship that, to me, looks and feels almost identical to any other female friendship I have. There's an ease to this that I love because it feels so comfortable and simple.
We gossip about boys in between make-out sessions. This is one of my favorite things just because it's so silly. My girlfriend is also into men—and into gossiping—so we get to giggle about cute boys in between kissing each other in bed. It's such a weird and fun dynamic and to me, it perfectly combines the dynamic of friend and lover into one adorable girlish bonding experience.
Feminism is a given, not a perk. Being with someone who understands what it's like to be a woman is like letting out a long-held breath. Feminist rhetoric is understood in a way that I've often struggled to explain to men in the past—not just men I've been in relationships with but also friends, coworkers, parents, people on the internet, the list goes on. In a relationship with a woman, I know I'm understood and accepted and supported as a woman. I celebrate the opportunity to offer the same.
We're making an important political statement by being together unapologetically. Queer relationships are not without their political elements. Just by being together we're standing up for equal love in a world that somehow still hasn't fully grasped the concept. Of course, it's much easier for two cis women to present as a couple than it is for many other marginalized demographics. Nevertheless, we're still part of a growing shift in the direction of full acceptance of all relationships, no matter how small a part we play.
The best dating/relationships advice on the web – Sponsored If you're reading this, check out Relationship Hero, a site where highly trained relationship coaches get you, get your situation, and help you accomplish what you want. They help you through complicated and difficult love situations like deciphering mixed signals, getting over a breakup, or anything else you're worried about. You immediately connect with an awesome coach on text or over the phone in minutes. Just click here…
A quiz that tells you what's holding you back in love Check out Sweetn, the first self-care company focused on your love life. Take their fun and scientific quiz to get personalized insights, recommendations, and proven tools to help you make sense of your love life, find the right partner, and create the relationship you deserve. Just click here!
Some women will realize that they're attracted to other women from a very young age. (This "insight" into your romantic preferences doesn't usually render the coming out process any easier, unfortunately). Other women are born fantasizing about girls but are "normalized" by their culture, religion, or families to view the dating world through a heterosexual lens, either rejecting their sexual identity or never realizing that being gay is an "option" until later life. (I say "option" because if you were ever raised in a small town where spotting another lesbian was like sighting a unicorn, you might understand what I mean). Other women are simply fluid. You can spend your entire life only experiencing attraction to men, when you suddenly meet a girl who gives you butterflies and it redefines how you've always defined yourself.
Regardless of your personal coming out moment, women who love women will encounter challenges that are identical to and distinctly different from their LGBTQ+ and heterosexual counterparts. Detailed below are 8 topics that may be more commonly confronted by LGBTQ+ members, with an emphasis on how each issue affects lesbian populations in particular:
Eight Challenges Lesbians Deal With
Coming Out : Resolving uncertainty regarding your sexual orientation: Is my attraction to women a phase or does it mean that I'm gay?; acknowledging your sexual orientation and achieving self-acceptance; disclosing your LGBTQ+ status to family, friends, or coworkers (a personal choice); coming out as a lesbian in later life or when you're already in a heterosexual relationship; broaching the "I'm gay" talk with your kids
Internalized Homophobia : Countering sensations of self-hatred and valuations of self-stigmatization (when you've absorbed distressing messages from religious, cultural, or societal resources that depict LGBTQ+ persons as inferior, sinful, depraved, deserving of violence/contempt, or as simply lesser; overcoming feelings of shame and the burden of continued secrecy; reconciling your sexual orientation with your moral and spiritual beliefs
Familial Rejection : Revealing your sexual orientation to your family and processing the spectrum of their reactions: from "duh, we already knew that!" to "pack your bags—we're cutting you off financially!"; integrating your partner into those endlessly awkward family affairs (from silent Thanksgiving dinners to weddings where you both are relegated to that guest table on the fringe of the fringe); coping with parents and relatives who are in denial about your sexual preferences (like that one aunt who keeps trying to set you up with that sweet but clueless boy next door…)
Stereotypes : Managing labels (the pressure to identify as butch, femme, lesbian, queer, as the "girl" or "boy" in the relationship, as liberal or feminist, etc.); navigating encounters with individuals who attempt to eroticize your relationship or convince you that your identification as lesbian is a choice (as opposed to your reality); handling those knotty and embarrassing conversations (such as, "Just because I'm gay doesn't mean that I…" am attracted to you; enjoying watching sports; want to explain to you how lesbian sex works; or wear flannel and play guitar. Or maybe I enjoy all of those things—but being a lesbian is still not why!)
Discrimination & Violence : Handling bullying or lack of advancement in academic or occupational environments; holding your ground against adoption & housing agencies, healthcare providers, and political or law enforcement officials who reject or ignore your requests based upon your LGBTQ+ status; recovering from violence (a premeditated attack or stranger violence) or a sexual assault
Mental Health Issues : Receiving treatment for mental health issues that affect lesbian populations in elevated proportions (such as substance abuse, depression, anxiety, PTSD, etc.); overcoming suicidal thoughts and self-harming behaviors, and learning how to love yourself as you are; connecting you to healthcare providers (as needed) who are qualified to treat LGBTQ+ clients with sensitivity and care
Love & Dating : Learning how to navigate the dating landscape when… you feel as though you're the only lesbian in a 200 mile radius; your girlfriend of two months is ready for a serious commitment or declares that she's interested in exploring polyamory; you're in love with a straight girl; the gay community in your town is so claustrophobic and interconnected that you run into your exes EVERYWHERE; you and your partner have a bad case of "bed death" (your sex life has become virtually non-existent); or you're experiencing the roller-coaster of "first" emotions: first female love, first same-sex sexual encounter, first heartbreak, first cohabitation experience with a romantic partner, etc.
Starting a Family & Parenting : Negotiating with your partner about the many nuances of starting a family, from identifying the ideal time to determining the how's & who's (from placing adoption applications to raging debates about anonymous vs. known sperm donors and selecting the optimal reproductive technology to pursue; appointing the lucky victim who will carry the child; and once they're born: explaining the structure of your family to your children; what to do if your child is ever teased about having two mommies; and piloting all of those non-LGBTQ+ specific challenges of parenting (from surviving the terrible two's to maintaining your sanity during those rebellious teenage years to conquering the empty nest syndrome that settles in once they leave for college)
For those of you who are having problems in any of these areas and need help, nearby Lifeologie Counselors are available.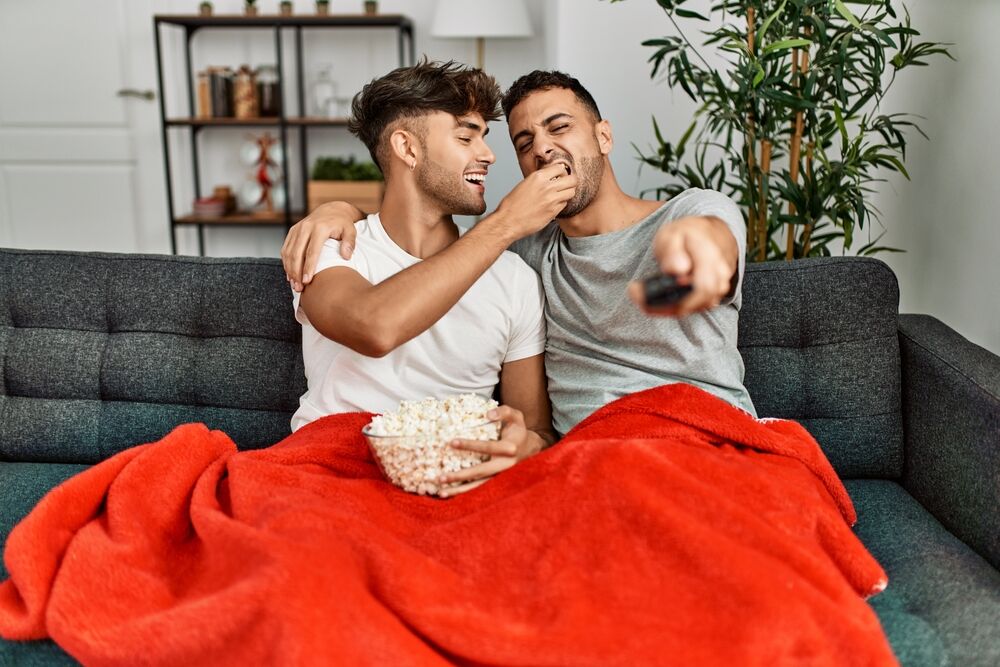 While LGBTQ representation on the big and small screen still isn't perfect, we've been blessed with so many wonderful series and movies over recent months, all of which are perfect for a Pride binge sesh. Whether you want a relatable coming-of-age series about awkward queer teens, or vampire love stories are more your thing, production companies have been delivering the goods.
Let's take a look at some recent LGBTQ releases that will make your heart swell and your brain question why we were ever deprived of these stories.
Heartstopper
Based on the graphic novels by Alice Oseman, Heartstopper took the world by storm this year when it landed on Netflix. The series tells the story of Nick and Charlie, two students attending an all-boys grammar school in England. Sparks soon begin to fly between the pair after their first meeting, and they fall hard and fast, becoming more than just friends. But, with Nick still figuring his sexuality out and Charlie on the receiving end of homophobic bullying, they're forced to navigate their relationship on the down-low.
Heartstopper has LGBTQ representation around every corner, whether it's Nick and Charlie's romance, the antics of school lesbians Tara and Darcy, or the story of trans girl Elle, who is finding her feet at her first all-girls school.
Everything you've ever wanted to see on screen, Heartstopper offers.
First Kill
One thing we love to see is queer TV shows that branch out into other genres, with First Kill doing that so perfectly. While the rom coms are adorable, who's to say we can't also have gay horrors?
Meet Juliette and Calliope, the former is a vampire and the latter, well, she's a vampire slayer. They should be a match made in hell when it comes to love since they're both ready to make their first kill but their emotions soon take over as they discover the other is rather easy to fall for.
Juliette and Cal have a palpable chemistry that just pours out of the screen and it's thrilling to watch them grapple with their own desires and also what their families want for them. It's a supernatural take on the classic Romeo and Juliet love saga and it has been welcomed with open arms by lesbians around the world.
Crush
Crush tells the story of a young artist who is forced to join her high school track team – a stark contrast to her "gay who doesn't do sport" persona. So, she decides to take full advantage of the opportunity to pursue her crush… only to find herself falling for an unexpected teammate in the process, which shows her how true love should be.
There's nothing to hate about this wholesome movie. It's funny, it's cheesy, and it's so cringe in the best way possible. Straight people got to grow up with their corny rom coms, so why can't queer folk? It's positive from the get-go (not to share spoilers but there are no lesbian deaths in this one!), it's so relatable and representative of modern times, and ticks all the boxes that a teen sapphic movie should.
I Care A Lot
If you loved Rosamund Pike as the unhinged Amy Dunne in Gone Girl, you need to add I Care A Lot to your list.
The film follows a shady legal guardian who lands herself in hot water when she tries to swindle a woman who actually has ties to a powerful gangster. You could say it takes "be gay, do crime" quite literally.
One of the greatest things about it is how queerness is so integrated into the story without the characters' sexualities becoming plotlines in themselves. They simply are who they are – no coming out story arch, no residual trauma, just two lesbians pulling off scams, wearing power suits, and being generally badass.
It's A Sin
Time to take a break from the feel-good stuff to offer a weepy suggestion – It's A Sin.
In what can only be described as one of the most powerful pieces of television from recent years, this series follows Ritchie, Colin and Roscoe who, at the age of 18, leave their homes to begin a new life in London. However, before they realize it, they find themselves caught up in the HIV/AIDS crisis of the late 1980s.
As the series progresses, and despite the lack of understanding and compassion about the virus from the rest of the world, the friendship group only becomes more determined to live fiercely despite the threat HIV poses to them.
While it's also full of LOLs, It's A Sin cuts really deep and is a reminder of our community's history and how fortunate we are to be where we are today.
Special
If you want something to just make you feel warm and fuzzy inside, then look no further than Special.
In this semi-autobiographical series, funny guy Ryan O'Connell – a gay man with cerebral palsy – decides to start chasing the life he wants.
There's nothing to complain about with Special – it's bursting with one-liners and dry wit, incredible comic timing and queer struggles that are all too relatable. It strikes a nice balance between being funny and educational, as well as offering representation for the disabled community in a story written and produced by someone with lived experience.
There is a fallacy that somehow lgbtq+ relationships are different than straight relationships. But, whether gay, straight, trans or any other combination, when two people come together to date or to get serious, they face the same highs and lows that surface in any relationship.
In the beginning for all couples, it's relatively easy, even if the excitement is mixed with a dose of nerves. There's the rush of meeting someone new and thinking, wow! Or maybe it's a slow simmer and suddenly you start to realize that the inside jokes, the glances, the extra long goodbye hugs or the copious texting mean that this friendship has caught the fire of romance.
These early forays into relationships are familiar to any love persuasion. Ditto for later on when you start to dig deeper into issues like building trust, managing expectations, tackling insecurities, navigating communication styles, and even dealing with exes who might be friends or parents of your children. Basically, regardless of who you love, when two people get together, you begin to delve into a wonderful, albeit complex, world.
What can add to the complexity for same-sex couples, however, is the outside world.
Very often lgbtq+ people have extra external stressors that can affect their relationship. Isolation, including being rejected by family members, friends or co-workers, deciding who to tell that you are in a same-sex relationship, coping with assumptions and stereotypes, knowing when it is safe to hold your partner's hand in public and when it's not, and a host of other challenges can derail or strengthen a couple.
So, when the world feels a little tough, here are a few tips to create the loving space for your lgbtq+ relationship to grow and blossom.
Respect Your Differences
You may be "out" to everyone, but maybe your partner isn't. So while you are thrilled about bringing your SO to your Aunt Mabel's fried chicken dinner on Sunday, where all of your relatives will get to meet your special someone, your SO might feel nervous about bringing you to a family outing. This is where things can get sticky and why it's important to respect one another's process. For couples who are at different points in their journey, it can be frustrating when one person feels invisible or the other feels scared or pressured to come out. Sit down and share what your differences trigger in one another and see if you can map out steps to support each other during this transitional time. Coming out is a very personal process and while you two might be at different stages in your journey, bring love, respect, and patience to the process.
Find Community
Sometimes being lgbtq+ can be very isolating, especially if you are concerned that your family is going to reject you, or you live in a conservative part of the country or if your religion conflicts with building a life with a same-sex partner. Seek out lgbtq+ resources either locally, nationally or online that will give you an opportunity to connect with people who understand and can empathize. Also, turn to trusted friends, whether they are lgbtq+ or straight, to build deeper relationships by asking for support and talking about how you feel.
Take a News Break
Take cover from the bombardment of news reports of efforts to thwart or reverse progress for lgbtq+ families. Oppression and discrimination is very wearing. Make time to celebrate your life together, even if others are trying to undermine or disparage your love. Look in the mirror together and affirm the beauty of your relationship. If you are energized, get involved with an advocacy organization either by contributing your time or donating. If you are worn out, nourish yourselves by spending time with family and friends who believe in your love. During the times that the world may not be so kind, your champions will give you the kindness you need.
Be Safe
While safety isn't always predictable, assess when it is safe to be out as a couple, meaning is it ok to kiss or only hug when saying hello in public? Is it ok to hold hands, walk arm-in-arm, or is it better to walk arm's length from one another? Can you hold hands across a restaurant table or cozy up close on a barstool? What about a slow dance together at a wedding? Assessing your environment is critical to your safety and to protect yourselves from glares to threats to physical confrontation. Your safety is affected by many variables, including whether you are in familiar territory or on new turf, such as when vacationing in a state or country that may frown on your love. Take care of each other by communicating in advance when you are unsure of possible dangerous reactions to your coupledom.
Be Vulnerable with Each Other
It's easy to put up a wall when you don't feel like you can share the excitement of being in love with your family, friends or co-workers. When you walk into the arms of your love, remind yourself to leave your armor at the door. Let your relationship grow and flourish, by creating the space to be open and vulnerable with each other. So, take a deep breath and enjoy! And, you may find your wall coming down when you gain strength from your relationship.
If your relationship issues are being compounded by the stress of being lgbtq+ in a straight world, or if you are finding this stress affects your emotional health, don't go it alone, seek help because you and your love matter.
How are the dynamics of lesbian relationships different from a marriage's? A lot of marriages have issues and "skeletons in the closet" too. So just generally speaking, how are they different? Maybe more drama, more desperation in lesbian relationships? And what is the fundamental reasoning you have reached that may cause the difference?
Ever since you wrote, I have been thinking about your question and talking to people with lots of experience, including a dear friend who was a gay activist for decades and in a long-term relationship with another woman for twelve years.
The core problem is trying to force a same-sex relationship, where the God-designed complementarity is missing, into a marriage-like relationship that is designed for balance. There isn't any. The strengths and weaknesses of male and female are simply missing, so all you have are the same strengths and same weaknesses.
For example, we women are created to be relational; men are more task-oriented by design. Together, this means that things get done in a context of people's hearts mattering. In lesbian relationships, it's ALL about the relationship. And since a part of lesbianism is a deep core of insecurity, women are driven by fear to protect the relationship at all costs, lest the other one even think of leaving. This means binding the other to oneself with gifts, favors, music, shared everything including finances, and constant contact throughout the day (and panic when the other doesn't respond immediately).
I have a ball consisting of magnets that fit and hold together by magnetic attraction. The orientation of the pieces in relation to each other matters because some pieces are drawn to each other, but if you flip one of the pieces, the magnetic polarity causes them to repel each other. You can make them touch, but you have to apply some kind of force to hold them together. God designed males and females to be attracted to each other and to hold together naturally, like the north and south poles of magnets, in large part because of our differences. When same-sex couples try to forge an intimate, romantic/sexual relationship, it's like two north poles or two south poles of a magnet, so they have to use some kind of force to keep them together. This is why manipulation is the glue of emotionally dependent relationships. One long-time lesbian said, "We don't have partners, we have prisoners."
Most lesbian-identifying women are plagued by a yawning "hole" in their hearts, either a mommy-shaped hole or a best-girlfriend shaped hole. Thus, the attraction, unlike with magnets, is the hope of getting an aching emotional need met. A friend of mine who has been walking with same-sex-attracted people for decades calls that aching emotional need "giant sucking funnels." Another friend referred to it as "two ticks, no dog." And one of my friends met a fifty-something woman at a gay bar who actually said, "I want you to be my mommy." They try to stuff other women into that hole, and it never works. That's because once a girl's legitimate developmental needs are not met at their appropriate stage in life, there is no way for another human being to fill such a large hole. But God can, and I have seen Him do it, through His people and through personal intimacy with Jesus.
My friends who came out of the lesbian community tell me that they've never seen healthy lesbian relationships. Women in long-term relationships present a well-crafted façade to the world. When the women split up, everyone is shocked, because there was one dynamic for public, and then the reality of what went on behind closed doors. Usually that means one person controlling the other, one person caretaking the other, and not a mutuality of equals. It's more a matter of a major power differential. The biblical concept of husband and wife as equals before God, each contributing something intrinsically different to the relationship, is missing in lesbian relationships. This is especially true for those who get into longer-term relationships, where there is usually an age gap because women are hoping to fix the mother-daughter brokenness inside them. One of my friends watched her mother get into what became a long-term relationship with another woman, and over the years has listened to her mother complain bitterly about the way she's treated. She is still saying, decades into the relationship, "I'm miserable but I don't know how to live without her, so I'll just stay."
One day I was looking at a sculpture I have of a circle of friends, arms around each others' shoulders. It reminded me of the dynamic of a husband-wife marriage, where they are face-to-face in a circle of two as they get established as a new family unit in society, and then they enlarge the circle by bringing children into it. By contrast, lesbian relationships are like two lovers face-to-face in their "us only" circle of two, excluding all others, jealous of outside friendships and suspicious of all other relationships as a threat to the circle of two. The relationship is inherently sterile; they cannot bring children into the circle without engaging (one way or another) in God's "one male, one female" requirement for creating new human beings.
Another difference in the dynamics of husband-wife marriages vs. lesbian relationships is that when men and women work on getting emotionally healthier, bringing their marriage into alignment with God's Word, it strengthens the marriage and builds oneness between two very different, very "other" people. When two lesbian women work on getting emotionally healthier, it means de-tangling and disengaging from the enmeshment that defines their relationship and tries to erase the boundaries of who they are individually. If they bring their relationship into alignment with God's Word (Rom. 1:26), they will no longer be lesbian partners.
I do need to add a disclaimer, that there has been a major age-related sea change. What I've just said is true of women 30-35 and older, but some things are drastically different for younger women who identify as lesbians. Like the other people their age, they grew up in a far more sexualized culture than ever before, and they grew up in a world of ever-increasing approval of lesbian behavior (thanks to the proliferation of pornography, for one big reason). Many girls experimented in lesbian relationships and sex simply because of peer pressure and the messages of the culture: "How will you know if you like it or not unless you try? You owe it to yourself!"
However, just like with their older counterparts, these relationships are still volatile, intense, drama-filled, and very difficult to extricate from. Jealousy and manipulation (especially guilt) are major dynamics. Regardless of the age, same-sex romantic and sexual relationships are not God's intention or design, so they don't work well.
You asked about my fundamental reasoning for my conclusions; simply observing, week after week after week for 14 years, what these girls and women report about their relationships and how hard it is to come out of a lesbian identity, is quite the education. Especially when I compare it to what I know of God's word combined with the experience of enjoying a balanced, healthy marriage for 38 years.
When the "First Comes Love" project began in March of 2009, Proposition 8 had just outlawed same-sex marriages in California and the Defense of Marriage Act still barred the federal government from recognizing gay and lesbian marriages. Four years later, that section of DOMA has been declared unconstitutional and Proposition 8 has been defeated — for good.
Still, same-sex marriages are not recognized in 32 states. A deep misunderstanding of LGBT relationships remains. So the "First Comes Love" project captures the stories of real couples who want to help educate those who aren't LGBT, while celebrating those of us who are.
The goal of "First Comes Love" is to provide a glimpse into the "everyday" lives of couples who have been in their relationships for 10, 20, 30, 40, and even 50 years. B. Proud photographed the couples and presents their portraits in a straightforward black and white.
The "First Comes Love" exhibition opens Friday at the William Way LGBT Community Center in Philadelphia. For more information, visit WayGay.org. See more photos from the gallery here, and for more of B. Proud's work, click here.
See photos and stories provided by the project on the following pages:
"I'd say that we're just like everybody," Juan says. "We're just like our neighbors across the street who have a set of dogs, and they walk to the park everyday just like we do. You know, everybody has their ups and downs. Everybody has a home, responsibility, work, job, life. I guess we just do it together. I don't think we are any different than anybody else. "
"We did something abnormal in the gay world when we first met . we concentrated on ourselves," said Anthony. "There was no promiscuity. We were in a relationship for almost 13-14 years, and when it was right for us, we opened the doors to play around collectively with other people."
"We are, as a family, a real mix," says Len. "That, among many other things, has made it interesting and wonderful, if sometimes complicated."
Del's pickup line: "Would you like to come into my office and have a smoke?" Harriet answered, "I'll come into your office, but I don't smoke." And so it began. "It was 1969. Nobody was out," Del remembers. "You went to clubs in New York to dance, but you were always afraid of being raided. You kept everything secret and circulated discreetly."
ten Most readily useful LGBTQ Relationship Software inside the India inside 2022
LGBTQ relationships apps are receiving larger by wide variety. What's promising on the LGBTQ people is that creators to the country are being considerate toward neighborhood and also have already been development particular incredible platforms so they are able connect, fulfill and you may belong love!
Extremely apps which have been general have specialized screen to have LGBTQ matchmaking. Right here we will explore 10 top LGBTQ relationships Software inside Asia and you may additional. To make record, all of us on AYA- a home-xxx exclusive Matchmaking App in the Asia, did a number of browse on the net into the certain relationship Applications. I also synchronised the advantages they normally use in what the newest psychiatrists prioritise given that requires to own LGBTQs-Loneliness is the one aspect that all of them guys need to deal with on account of insufficient rooms to generally meet best mate. Such 10 top LGBTQ matchmaking software prominent from inside the India helps you to combat loneliness and you can end up being just one of of several going right through comparable need and questions.
Nowadays, to your world dealing with numerous restrictions due to the pandemic and you may restrictions everywhere so far as excursions are worried, a lot more people want respite which have friends and family on line. As well as in exactly the same way matchmaking to have thousands of people including the LGBTQ society, matchmaking applications are definitely the only together with finest means to fulfilling new-people into the an enchanting, societal otherwise intimate peak today. The popularity of these types of applications can be found in consult generally owed in order to societal taboos and you may within the prevailing disease the demand enjoys risen up to the newest heights.
Good Pew Lookup Centre Research indicates the point that around 1 / 2 of gay, lesbian and bi-sexual us citizens took in order to relationship applications. Part of the factors is actually because most particularly software as it becomes easier to choose while making family otherwise look for people around particularly when everyone is restricted yourself.
10 Better LGBTQ Dating Applications in the Asia into the 2022
LGBTQ relationship apps and you will internet sites enjoys has just arrived at give the users big analysis towards the a potential lover's sexual identity. This point saves a guy out-of shame that can exists in the event that they have a tendency to generally share interest in an individual who e liking as we perform. I do have LGBTQ taverns, naturally, however, if you ever been to one, you will know that they've been packed with an enthusiastic indiscernible mixture of LGBTQs, straights and incredibly few individuals in reality looking to time. This is certainly much questioned in the a personal circumstances nevertheless matter out of looking for some thing enough time-name can are unresolved during these stadiums.
ten Ideal LGBTQ relationship software inside Asia one to we had recommend you believe
OKCUPID
That it Relationships Application try mainly based in 2003 and you may, during the last seventeen age, the latest dating software has grown so you can a passionate 1.8 mil people. All the programs are 100 % free to have pages to make use of, nonetheless it has been stated because of the reviewers of these applications one to this new 100 % free membership out of OkCupid is just one of the greatest one of the big matchmaking programs.
One could quickly pick who is a beneficial meets for themselves with this relationships app, because of the state-of-the-art array of suits issues, that renders so it software likely to foster significant, long-term relationships. Liberated to down load, the brand new app even offers two monthly memberships too: A-Listing Basic to possess six months and you may A good-Listing Advanced, that is again getting 6 months. The brand new advanced memberships allow profiles to improve the pages to have much more matches, remove advertising, and more.
OkCupid does not appeal much toward shelter element and won't capture one tips to verify the newest name of member so you can make sure the authenticity of the character. Even when the character features a myspace profile linked to it, Myspace actually rigorous on guaranteeing a visibility also. Within While, we know the necessity for cover, the fresh new profiles was manually affirmed for credibility.
Struggling to find out whether you love or just like her? Take this quiz to find out. Will it be love, or lust?
Hello Claudia, I'm fully into you. I love everything from your eyes, your personality, up to the fact you're complimenting me. But please make it clear. I know you are gay and you know that I'm bi. PLEASE SAY YOU LOVE ME OR ELSE JUST DONT FLIRT WITH ME. YOU ARE OUT THERE WITH YOUR BESTIE TRYNA FIND A GF BUT YOU FLIRT WITH ME ALL THE TIME.
ma'am what the hell.
You'll never see this anyways… but still, I just wanted to say that.
So there's this girl that I'm best friends with at school, and she's really pretty and sweet❤️ (She's lesbian too) My little brother is the only person that knows I'm lesbian, and he always jokes around that we are girlfriends! (Is it really that obvious?) Once we where sitting next to each other and I was looking at her, she asked my why and I brushed it off. I was thinking about how pretty her blue eyes are🥹 maybe she likes me? I catch her looking at me all the time! And I even put a rainbow on my computer as a little hint since we always do homework together❤️❤️
So there's this girl that I'm best friends with at school, and she's really pretty and sweet❤️ (She's lesbian too) My little brother is the only person that knows I'm lesbian, and he always jokes around that we are girlfriends! (Is it really that obvious?) Once we where sitting next to each other and I was looking at her, she asked my why and I brushed it off. I was thinking about how pretty her blue eyes are🥹 maybe she likes me? I catch her looking at me all the time! And I even put a rainbow on my computer as a little hint since we always do homework together❤️❤️
head over heels..
We're already dating but not irl. I really really really like her but I don't wanna say I love you bc we've only been dating for a few weeks even though we end convos w 'ly'. URGH. Why is she so perfect.
You like her. You're definitely catching feelings for this girl. I'd leave it a little while and see how things go, it could turn into love, but it could also turn into nothing.
She's so pretty😍 and so fun and we always smile at each other🤭 I like her!
LGBT – Do I love her?
You like her. You're definitely catching feelings for this girl. I'd leave it a little while and see how things go, it could turn into love, but it could also turn into nothing.
I can't stop thinking about her! She's so nice and she's beautiful but she got covid yesterday so I can't see her that much now. I think I love her!

10 Ways to Tell If Someone Is Gay
Maybe it's your office friend. Maybe it's your friend's boyfriend or maybe it's your boyfriend. Doesn't matter who he is, the fact of the matter is that you've got certain vibes off him that have made you doubt his sexuality? Could he be a closeted gay? Or worse, a gay dude who doesn't know he's gay? All these thoughts have left you wonder – how to tell if a guy is gay?
Are there any tell tale signs? Well, yes, there are a few. But you need to understand that they aren't set in stone. Exceptions always prevail, and there are many gay guys who just don't fit into the feminine-gay-dude stereotype.
So, what all can you keep your eyes out for?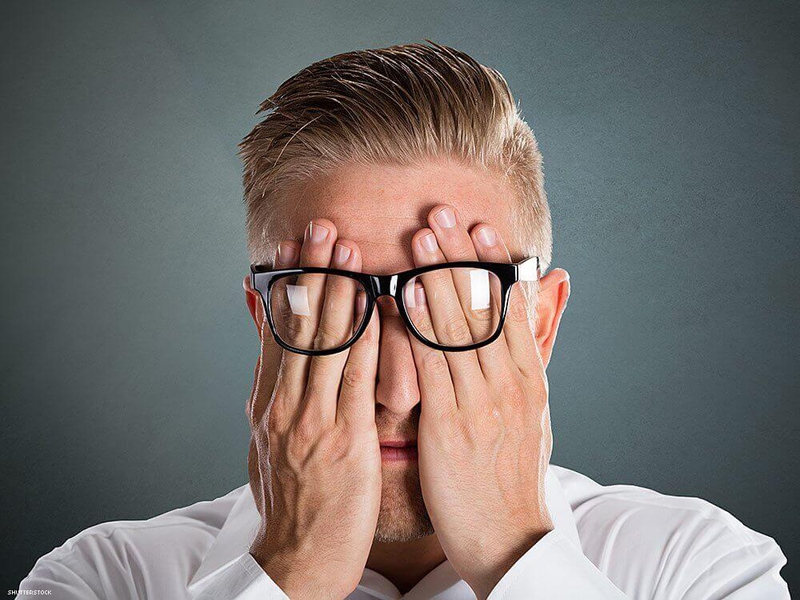 10 Ways to Tell If Someone Is Gay
His friends
One of the best ways for how to tell if a guy is gay is to notice the kinda people he surrounds himself with. Gays have many female and LGBTQ+ friends, but very few straight men. Mostly because the average male man is uncomfortable in the presence of gay men, but that is besides the point.
His boys' night out
The average Joe goes drinking, bowling or even watching sports on TVs in bars. I mean sure, different guys have different tastes, but you get what the average hetero guy likes, right? However, if your dude prefers going out for karaoke nights, love shopping at malls and other similar activities that are usually indulged in by gay men (or women in general), then you have you answer.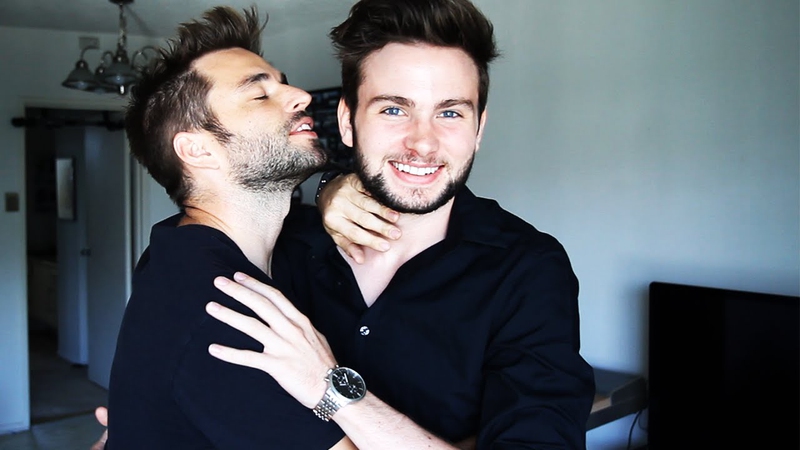 He rarely eyes other women
I mean sure, he could be a gentleman. But not even looking at girls who pass by him? Don't you think that's odd? I mean, a normal person would at least glance, right? It's almost as if…he's avoiding looking at them. Or that he is uninterested in them to the point that it becomes blatantly obvious to you.
Checking out men
How to tell if a guy is gay? Simple: Follow his eyes.
How often does he look at men, as compared to women? The average man would barely glance at another man, right? But if your guy has been eyeing dudes more often than gals, then that's a red flag right there. He'll be subtle with his glances, of course, which is why you have to be smart (and quick) when observing him.
He's comfortable being physical with men
Now, again. Most men cringe at other men touching them – hetero of otherwise. They're not the most expressive when it comes to physical actions. So if your guy seems very quick to hug dudes, shake their hands, keep his hand on their shoulders for a tad too long…Then beware.
However, keep in mind that culture plays a huge role here. So while Western men prefer showing their affection with mock punches or high fives, men from the East (especially from Muslim countries) have zero issues hugging and even kissing other men on their cheek.
Eye contact
It's exactly like physical proximity, except this time, it's about maintaining long eye contacts during conversations. And much like physical proximity, guys from the East are much more at ease when maintaining longer eye contacts, while guys from the West become immediately uncomfortable if their eye contact lingers even for half a second longer than it should.
Other people's sexualities
How to tell if a guy is gay? Well, have you ever felt that he's wayyyyy too much into other people's sexualities? Like, how he's constantly guessing who's gay and who's not, who is in a real marriage and who is in it just to fool people? How certain people pretend to be straight but are actually gay? I mean, it's great to speculate every once in a while, but if you feel he's been doing it a little too much, you have yourself a red flag
His friends on social media
It would be very odd for a straight guy to have extremely good looking guys splattered all over his profile. It's worse if they're half naked in their pictures 24×7. They may or may not be gay, but there's no way a hetero dude is this comfortable with semi naked guys plastered over his profile – in his comment section, in his photo likes and in his tags.
Sex isn't often on his mind
Now don't get me wrong. It could easily mean that he isn't a sexual person (or an asexual) or that he wants you to be more comfortable in demanding sex from him. It could also mean that he is waiting till you're the one who wants to have sex first. Sure. Especially if he's an older guy.
BUT, keep in mind it could also mean he's gay and he's totally not interested in having sex with you. All his talks about "waiting till marriage" are nothing but a sham in order to keep you on the hook so that he can have you as his fake girlfriend whom he can parade in front of family and friends.
He could be a bisexual
How to tell if a guy is gay? Well sometimes, you can't. And that is because he isn't gay, but he's bisexual. That means he's attracted to both men and women. A lot of bis prefer men and women equally, while others prefer one sex to the other. Whatever the case may be, his preference can only be discussed when he's willing to discuss his sexuality. Being a bi doesn't invalidate his feelings for you – just because he likes guys doesn't mean he's incapable of loving you!
Is it OK to use the word "queer"?
Well, it's tricky. Only since the beginning of the 20th century has queer been used to refer to people who identify as gay or lesbian. And for much of that time, it was used in a derogatory manner.
More recently, queer has been reclaimed by the LGBTQ community (hence, the Q) and functions as both an umbrella term and as a specific identity. But, for some, queer may still conjure feelings of being different, ostracized, or not accepted.
Since the term is not universally accepted, some people recommend avoiding it unless quoting someone or describing someone who self-identifies that way. It's always best to ask someone how they identify and use their preferred language.
OK, then what does the "T" in LGBTQ stand for?
This is a term that refers to people whose gender identity and/or gender expression differs from the sex they were assigned at birth (side note: when gender and sex align, it's called cisgender). For example, someone who was assigned the male sex at birth but who identifies as female could consider themselves transgender.
Many transgender individuals identify as nonbinary or genderqueer, meaning their gender identity or expression doesn't conform to the traditional dichotomy of male or female. (Remember, gender and sex are not synonyms.)
Nonbinary gender can take many forms. Some do not experience gender (agender, gendervoid). Some may identify as two or more genders (bigender). Other individuals don't have a fixed gender identity or expression or experience a range of intensity within them (gender-fluid, genderflux). Yet others have created more specific terms for their experience (e.g., juxera and proxvir).
Again, if you're in a situation where you need to refer to someone's gender identity, it's best to ask what they prefer. Keep in mind: Some transgender people use the shorthand trans, but it's not always acceptable for a non-transgender person to use the term. Also note that transgender is preferred to transgendered, as the latter can imply something has been done to the person and that their identity isn't natural. Calling someone a transgender is similarly offensive.
Is "homosexual" still in use?
The standard definition of homosexual is "a person sexually attracted to people of one's own sex." But, it's typically applied to men, and lesbian is the term for a female homosexual.
GLAAD prefers that we don't use the term homosexual because it's "aggressively used by anti-gay extremists to suggest that gay people are somehow diseased or psychologically/emotionally disordered."
Nobody has a sexual preference
You may have a sexual preference (who you find sexually attractive) for men, women, or both. But, sexual preference also means how you self-identify, so in the LGBTQ community, it's a no-no term. Why?
Because it suggests that being lesbian, gay, bisexual, or of another sexual orientation is a choice and the person can be "cured." You won't offend anyone if you use the term sexual orientation or just orientation though.
It's not a gay lifestyle
The word gay refers to a homosexual man, but it originally meant "lighthearted, joyful, carefree." Gay as an adjective meaning "homosexual" goes back at least to the 1930s.
Today, gay lifestyle is a commonly used—and misused—term. In the LGBTQ community, gay lifestyle, as well as homosexual lifestyle, are sometimes frowned upon. Our best advice is to avoid using the terms because it might perpetuate negative stereotypes, including promiscuous behavior.
Do people still come out?
It's OK to describe someone you know who publicly self-identifies as gay, lesbian, bisexual, or another sexual orientation as out. Coming out of the closet is slang for LGBT people who self-disclose their sexual orientation or gender identity; it dates back to at least the 1970s.
It's also OK to describe someone as openly gay, lesbian, or bisexual. But never out someone, or expose their lesbian, gay, bisexual, or transgender identity, without permission.
Banishing the "homosexual agenda"
Of course, members of the LGBTQ community have fought for equal justice under the law. But, people who are gay, lesbian, bisexual, or transgender also care about a wide variety of other political, social, and cultural issues.
The term homosexual agenda is used by anti-gay extremists to create a climate of fear and mistrust. It's sometimes used as a disparaging way to describe the recruitment of heterosexuals into a homosexual lifestyle. All to say, let's banish homosexual agenda from our vocabulary.
When to use "drag queen" and "drag king"
Drag, as you may know, is slang for wearing the clothing of the opposite sex. A drag queen is "a man who, for enjoyment or performance, prefers to dress in women's clothing." They are often gay but can be a man of any sexual orientation.
Drag kings are "female performance artists who dress in masculine drag and personify male gender stereotypes." Keep in mind that unless they're drag performers, most transgender people would be offended if you confused them with drag queens or drag kings.Drag culture has given us a growing body of slang going mainstream, including kiki (a social gathering), tea (gossip), slay (to do something with excellence), and snatched (looking amazing).
Ze and zir
Ze and zir are gender-neutral pronouns preferred by some transgender and genderqueer people who don't feel comfortable being addressed with masculine or feminine pronouns. Ze, also spelled zee or zie, replaces he or she. And zir, or hir, replaces his and her.
Many US colleges and universities across the country allow students to select their own identifiers.




Discussions about coming out typically deal with telling the parents. That makes sense, especially for young people still living at home. However, siblings play a role in the process as well: they can help ease the way or contribute to the conflict. They may have issues of their own stemming from a sibling's coming out. No matter the situation, these issues should be acknowledged.
There are many factors that may determine how siblings react to your coming out as lesbian, gay, bisexual, or transgender: their age, their relationship with you, maturity level, parental influence, religious views, and so on. In general, if you were close before, you will probably remain close. Your sibling may even have guessed already, or maybe you told him or her first. The sibling may take your side if your parents give you a hard time. Even if the sibling is much younger than you, his or her support may be very meaningful.
On the other hand, if the relationship was not good to begin with, siblings can make the experience all that much harder. Old jealousies or resentments may have new fuel. There is a new vulnerability that the sibling can choose to take advantage of. In cases where parents are accepting of who you are, such a sibling may be even more enraged and do everything he or she can to make your life miserable.
Find a Therapist
When you come out, your life changes—hopefully for the better, but in some challenging ways, too. The life of a sibling can also change as a result of having a LGBT brother or sister. Sometimes siblings are pressured to take sides. In some families, they may be forced to play peacekeeper. They bear witness to anger, disappointment, fears, and criticisms that may fly back and forth. If they are of school age, they may be the butt of jokes, bullying, or even hatred. Parents and the LGBT child may be so wrapped up in their own problems that the sibling issues aren't addressed.
When you come out, your life changes—hopefully for the better, but in some challenging ways, too. The life of a sibling can also change as a result of having a LGBT brother or sister.
Many of these issues may occur even when you and your siblings are adults when you come out. The relationship issues you had as kids may never have been resolved. Old rivalries may be stirred up, and the chance to be the "good" child may be too strong to resist. In addition, adult siblings may have to deal with the feelings and reactions of a romantic partner and/or children. If the partner's feelings differ from the sibling's, it could cause conflict in the relationship. The adult sibling may feel protective of older parents, sympathy or empathy for his or her brother or sister, sadness over the rift between the parents and the newly out sibling, and so on. These feelings may be subconscious, making them even harder to work with.
Naturally, there are families in which both the parents and the siblings are loving and accepting of their LGBT family member. That is, of course, the best-case scenario, an ideal outcome of coming out. When this is not your situation, however, here are some things to remember:
Acknowledge any support you get from siblings in coming out. Share your gratitude.
Regardless of what your relationship is like, know that your siblings may be affected by your decision.
Be aware of how your relationship may affect a sibling's attitude. If the relationship is poor, you may think you don't care what the sibling thinks. But he or she can abuse this new knowledge to "out" you to the rest of the family, friends, or school when you aren't ready.
Don't use your sibling as the middle person between you and your parents. Let your sibling act (or not act) on his or her own.
Give your sibling a chance to share his or her experiences. Try to be sympathetic and offer support, regardless of his or her level of support for you.
Remember that if a sibling is young, he or she might have questions or be confused. Talk about it. Be as open as is age-appropriate. And, hard as it may be, try not to bad-mouth your parents. Your sibling needs them.
No matter what your relationship with your siblings is like, your decision to come out is likely to affect them—and, more than likely, your relationships with them. Being aware of this, and being prepared to handle it, can help your coming-out process go as smoothly as possible.