I started a cleaning company in 2008 in Rancho Cucamonga, CA. I built
this business from the ground up, it wasn't easy but I did it! I get asked
all the time by people who are looking to hire someone to help them with
their house cleaning: How do I know which company to hire to clean
my home?
Today I want to get you 10 tips on how to hire a home cleaning service.
Whether you are want to hire a cleaning service for a one time cleaning,
or a deep clean, or just on a regular basis there a few things you need to
know to make an informative decision before you hire a cleaner.
Bringing someone into your home is a big deal and it carries a lot of
risks these days. You may be thinking it's cheaper to hire an under
the table house cleaner and just pay them cash.
I always advise people that going this right can only benefit them if
is price is their many concern, then go ahead and hire that
cleaning lady.
But when things don't go right , remember the saying you get
what you pay for! There are more advantages to hiring a
professional cleaning service.
Hiring A Home Cleaning Service
Get referrals from your friends and family ask them who they
use for their cleaning company, what they charge, and would
they recommend them to start cleaning your home.
2. Look at the cleaning company online reviews, usually when a
client is happy with the service they provide then they will go
online to give them a online review, there are times when they
review when the service wasn't up to par, but either way online
reviews can help you when you are trying to make a decision.
3. Make sure they are licensed, insured, and bonded. This
is very important because of many things 1st one being your
safety, and the fact that if they slip and fall in your home while
cleaning you the homeowner will be responsible because
they are not insured.
4. Experience. Ask the home cleaning service how long
have they been in business for? This reassures you that
the company is trustworthy ad knows how to clean your
home properly.
5. Always inquire what level of service the company offers
depending on what you need done, you will need to know
if they offer the cleaning services that you need.
6. See if the cleaning service company has employees or
contract workers. While contract workers are sometimes
cheaper to hire , they sometimes are not skilled and
trained to clean your home the way you would like
them to.
7. Make sure the house cleaning company has a policy
for satisfaction guaranteed on all their work either a
reclean of the area not cleaned properly, or money
back.
8. Cleaning Supplies. Make sure they have all the
proper cleaning cleaning needed to clean your
home.
9. Find out what their policies are such as canceling
your cleaning if something comes up and you need
to reschedule your cleaning .
10. Knowing a little about the company you are hiring
is a plus, making sure you get a feel for them when
letting them into your home is a must.
Well I hope that these 10 tips on how to hire a home cleaning service
will help you when choosing the right cleaning service for your home.
If you are in the Rancho Cucamonga, CA area and you are in need of
a professional home cleaning company you can book your cleaning
online or give us a call.
This post was written by Full Moon Cleaning Services
Questions to ask before hiring a house‑cleaning service
Find a cleaning company that conducts background checks on staffers who will be in your home
Limit your liability and risk of property damage by only hiring bonded and insured cleaning services
Be specific about the products you want house cleaners to use, particularly if you have allergies or chemical sensitivities
There's probably a good reason why your guest commode hasn't seen the end of a toilet-cleaning brush in awhile or the refrigerator is looking more like a science experiment every day. And be honest: How long has that piece of cheese been behind the counter? It's not that you're a bad housekeeper. Cleaning takes time, and tough spots are often overlooked in the daily grind.
Hiring a house-cleaning service to do the "heavy lifting" for you can finally cross that deep clean off your list, add sparkle to your living quarters, and generally provide peace of mind.
But enlisting a house-cleaning company is more than just finding someone to scrub floors. "Home services is a very intimate business," said Madeleine Park, brand manager for MaidPro , a house-cleaning service based in Los Angeles. "This is someone who will be going into all your personal places and cleaning your belongings. There's a trust and respect factor here."
Whether you're outsourcing house cleaning for the first time, switching cleaning companies, or simply require a one-time move-out clean up, these are the top questions to ask before hiring a home-cleaning service.
Why should I hire a professional cleaner?
Cleaning houses consumes an average of 13 hours a week—time better spent with family, friends, and hobbies. A professional cleaner can help you reclaim that valuable time and create a healthier home environment.
When dirt and dust are routinely swept away, your home is less likely to become a breeding ground for allergens and germs. What's more, a professionally cleaned home makes you feel better in general, reducing anxiety and depression and boosting mental health.
Can you meet my specific house-cleaning needs?
Start by making a list of the tasks you want a maid service to tackle. List the "must-haves" followed by the "nice-to-haves." Do you want the service provider to focus on carpet cleaning, window cleaning, dusting ceiling fans, vacuuming baseboards, mopping the kitchen floor, or a deep clean of the oven? Communicate your requirements effectively, and mention any trouble spots that require extra effort. This 49-point house-cleaning checklist can help you get started and ensure you're not leaving anything out.
Are you bonded and insured?
Protect yourself and your property by hiring a house-cleaning service that's bonded and insured. Be sure the cleaning service can produce documentation of liability insurance coverage, as well as workers' compensation insurance. These certifications not only protect your property from damage, they also release you from liability in case a house cleaner slips and falls in your kitchen, said MaidPro's Park.
What is your experience and reputation?
How long has this housekeeping service been in business? You want to be sure this service will be here for the long haul, and you're not signing on with a fly-by-night operation, said Park. Find out how they vet employees. For instance, do they conduct background checks?
What's their experience cleaning your type of house? Request references to back up their claims. Check the number of clients they serve and how many staffers they employ. You want to make sure they're properly staffed so that they can keep to their committed frequency and schedule. For instance, if they have two cleaners supporting a weekly client base of 30 homes, the likelihood you'll fall through the cracks rapidly increases, said Park.
What are your policies and procedures?
What kind of cleaning products do they use and why did they choose them? If green clean is important to you, now's the time to request it. "You don't want a house cleaner using watered-down Lysol and the same rag for the bathroom and kitchen," said Park. You may also want the company to use your own cleaning supplies.
What are their house-cleaning standards and quality-control procedures? How do they meet your expectation of "clean?" Do they follow a checklist? How do they handle a dissatisfied customer? Will they return to re-clean problem areas if you're not satisfied?
Rate their customer service
Anyone can muster a cheery hello for a new client phone call. But how does the company react to less cheery reviews and comments? How quickly and effectively do they respond to negative feedback on social media?
Check out the cleaning company's reviews on Yelp and other social-media sites. Look for the little extras that show they're invested in customer service. Do reviews discuss any special touches that delight customers, such as making toilet paper points or towel animals, rolling up toothpaste tubes, or vacuuming fun carpet designs?
What does a professional cleaning service cost?
Start by making a budget and requirements list. Get multiple quotes from several companies based on your specs. Don't be afraid to shop around and compare prices. You shouldn't have to compromise to find the right fit.
Cleaning companies typically charge an hourly rate or flat rate. Costs will vary by company, the size of your house, the number of rooms, and whether you have pets or a large volume of dust-collecting knick-knacks. Expect to pay more per visit for a less-frequent cleaning schedule.
You might also incur add-on fees for services such as rug cleaning, laundry, deep-carpet cleaning, or upholstery cleaning.
Find a professional house-cleaning service in your area and request a quote here.
Find the right house-cleaning service
Tell us about your house-cleaning needs, and we'll connect you with local pros
Sarah Aguirre is a housekeeping expert with over 20 years of experience cleaning residentially and commercially. Over that time, she has been writing about tips and tricks for housekeeping and organizing a home for national publications.
Finally hiring a housekeeper can bring such a sense of relief, but only if you've done your homework. It's important to find someone who is trustworthy, particularly if they will be cleaning your home while you're at work or running errands, and will take their time to do the job properly. Ask around for referrals and consider the ins and outs of using a sole proprietor or hiring a larger cleaning company before you commit to a housekeeper.
Independent Workers vs. Cleaning Companies
A number of housekeepers work as sole proprietors of their own business, but you might be more comfortable with a larger cleaning company that hires their own employees. There are pros and cons to both: A benefit to hiring a cleaning company is that they are responsible for screening the employees to ensure that a background check comes up clean. On the other hand, if you want the same person cleaning your house every week, you should choose a sole proprietor—turnover tends to be higher with cleaning companies, and they might send someone different each time.
No matter which way you go, make sure that the company or proprietor is licensed, insured, and bonded. Being bonded is important if the housekeeper breaks or damages something in your home while being insured will cover if the housekeeper gets hurt while on the job.
Find a Referral
The best place to start looking for a great housekeeper is to ask your family and friends if they have a company or person that they use and love. One of the great things about using a cleaning service is that they have multiple people who might work out well for your needs. A lot of services will allow you to try out different housekeepers until you find one that is perfect for your needs.
Interview Candidates
Take some time to come up with real questions, and make sure that you're thorough with the interview. Ask questions about what they enjoy about their work. Why did they choose housekeeping as a line of work? Check references, work history, and criminal history. A lot of services will do these things in advance, but be thorough and check out the results.
Decide on a flat fee or an hourly fee
When considering hiring a housekeeper, one of the things that you might have to decide is if you're going to pay by the hour or pay a flat fee, though the housekeeper or company might have their own non-negotiable policies.
If you pay by the hour, a lot of people worry that a housekeeper will stretch out jobs to take more time. However, paying a flat rate fee might mean the housekeeper rushes through their work. Discuss the options with your chosen housekeeper.
Decide on Tasks
Certain house-cleaning tasks are standard, such as sweeping, mopping, and scrubbing the showers and toilets. However, you might have to negotiate any additional tasks, such as laundry or dishes, to be done regularly. Sometimes, you can also request to add duties a couple of times per year, such as cleaning the fridge or ovens.
A housekeeper's insurance might limit certain duties; for example, house cleaners aren't often allowed to clean the exterior of windows. Any tasks that require climbing on ladders to great heights, like cleaning chandeliers or the tops of cabinets might be denied, too.
Agree to a trial period
So you interviewed and found the perfect candidate to keep your home clean. Now you're ready to hire them and live happily ever after? It's a good idea to start with a trial period of two-four weeks. This will give them time to get used to your expectations and give you an opportunity to let them settle into what your home is in need of. Any less time​ and you might not get a fair assessment of what they are really capable of. If you're not satisfied after several visits and clear expectations, then there's a good chance that this relationship isn't going to work. A trial period protects you and the housekeeper.
Create clear expectations and boundaries
To be fair, you'll need to have a clear idea of what exactly your housekeeper will and won't be doing in your home. Considering co-creating a list of what chores will be done with any specific instructions you might have. Negotiating these things before work begins will help. You might want to also negotiate a way to request and pay for extra chores above the regular cleaning routine. Be sure to set some boundaries about what won't be occurring in your home. If you don't want the housekeeper using your telephone, computer, stereo, or television, now is the time to stress any of these boundaries.
Does your growing business need a house cleaner?
Understanding the steps behind recruiting a house cleaner, including data about candidates looking for house cleaner jobs, salaries and key terms to include in your job description, can help you stand out from the competition to reach, attract and recruit quality candidates.
House cleaners who are searching for jobs on Indeed*
jobseekers clicked on jobs for house cleaner
house cleaner jobs received clicks
jobseekers per job, on average
What is the cost of hiring a house cleaner?
Common salary in UK: £10.67 per hour
Typical salaries range from £6.65 – £16.15 per hour
Find more information on Indeed Salary
*Indeed data (UK) – May 2022
As of May 2022, house cleaner jobs in the UK are moderately competitive compared to other job markets. There is an average of 59 jobseekers per house cleaner job.
Why recruit a house cleaner
Having a regular house cleaning service helps free up time otherwise spent tidying up your domestic spaces. You might choose to recruit a house cleaner if you need to tidy a property before a viewing or after a tenant has left your property. You might also employ a house cleaner to conduct a deep clean if you are a tenant and are moving out of a property.
Qualities of a great house cleaner:
uses cleaning tools designed for domestic maintenance
is respectful and trustworthy, leaving the property in a good condition
offers a variety of different services such as polishing, washing and bleaching surfaces.
Deciding between a full-time vs freelance house cleaner
Recruiting a house cleaner on a permanent basis may be useful if you are looking to free up time in the long term. This may be useful if you are busy with work outside of the home, and need someone to keep your house looking presentable to family, friends and guests. You might employ a cleaner on a permanent, part-time basis if you run a holiday rental service, and need someone to tidy guest rooms or flats throughout the year.
Employing a cleaner on a contract basis may be useful to you if you are looking to tidy a property on an ad hoc basis such as before private viewings, when you are looking to sell or rent out a property. Some freelance or contract cleaners will ask for cash in hand.
What are the different types of house cleaner?
What cleaner is right for you will depend on the services that you need completing. If you are looking for someone to look after your house, then you might recruit a professional housekeeper who is experienced with working within a client's home. Some housekeepers live in your home, in which case you provide lodging as well as a paycheck. Other housekeepers live outside your home. You might recruit a professional house cleaning services company to run maintenance checks of BnB or holiday rental properties that you own, so that you can ensure that they are tidy and hygienic for future guests.
Live in housekeeper: a live in housekeeper resides onsite, usually assisting disabled or elderly clients with cleaning, household maintenance and/or shopping duties.
Live out housekeeper: assists with the cleaning and maintenance of a domestic property, usually with tasks like dusting, sweeping, hoovering, wiping and/or polishing of surfaces.
Hotel room cleaner: helps to tidy before and after guests arrive to ensure a good standard of hygiene and appearance in your guest rooms.
BnB or holiday rental cleaner: helps to make your holiday lets or bed and breakfast spaces clean and presentable before and after your guests arrive.
Au pair: lives with a host family and is involved with domestic duties like looking after children, cleaning and/or cooking.
Where to find a house cleaner
To find the right house cleaner for your business, consider trying out a few different recruiting strategies:
Networking with local tradespeople: speak with tradespeople in your area to find local cleaners based on professional advice or recommendation.
Looking through local brochures or newspaper advertisements: local cleaning companies or individual cleaners may advertise their rates and services in your local newspaper or community brochure.
Advertising on community noticeboards: post a help wanted advertisement in community noticeboards in your local community, such as in cafes, shops, restaurants and jobcentres.
Asking for personal recommendations from colleagues, friends or family: ask trustworthy colleagues, friends and family members of their own personal experiences or recommendations regarding local cleaners.
Post your job online: Try posting your job for a house cleaner on Indeed to find and attract quality house cleaner candidates.
Skills to look for in a great house cleaner
A great candidate for a house cleaner role will have the following skills and attributes as well as work experience that reflects:
excellent hygiene standards
thoroughness and attention to detail
knowledge of different cleaning equipment and chemicals
care with property and delicate household items
customer service skills
Writing a house cleaner job description
A thoughtful description is important for finding qualified house cleaner candidates. A house cleaner job description includes a compelling summary of the role, a detailed list of duties and responsibilities and the required and preferred skills for the position.
When writing your job description for a house cleaner, consider including some or all of the following keywords to strengthen the visibility of your job posting. These are the most popular search terms resulting in clicks on jobs for house cleaners, according to Indeed data:
cleaner
cleaning
housekeeper
house cleaner
cash in hand
domestic cleaner
immediate start
self employed
Interviewing house cleaner candidates
Strong candidates for house cleaner positions will be confident answering questions regarding:

on-the-job experience
knowledge of different cleaning chemicals
risk management regarding household cleaning chemicals
customer service experience
attention to detail.
Need help coming up with interview questions? See our list of house cleaner interview questions for examples (with sample answers).
FAQs about how to recruit a house cleaner
Should I trust a house cleaner to tidy up while I am out of the premises?
You may decide on a case-by-case system whether to allow your house cleaner to tidy your property in your absence. If you are not familiar with your house cleaner, and you have not yet built up a relationship of trust, then you may prefer to be in the property while they are cleaning. You might want to install a security camera in your house or outside of your holiday rental property if you are concerned about theft.
How long does it take a cleaner to clean a house?
If a cleaner is working alone, it usually takes around 3 hours to complete a standard sized home that is regularly cleaned.
House Cleaning – Hire the Experts
House Approval is usually the consequence of 1 of 3 points happening. A cherished one dying and you being forced to distinct their house, a cherished one moving to a secure home or you moving house and wanting anyone to clear those items you've didn't take with you. Most of these take high quantities of strain and any one of these brilliant can be fraught with disappointment, particularly if you choose the wrong house settlement company and there are numerous to pick from! Like, Therefore how will you find a reliable, covered, atmosphere company registered and responsible house approval business? Fortuitously there are methods to produce that easily achievable and here are some methods to assist you produce the right choice when selecting a home approval company.
Make use of a search engine i.e. Google, MSN, and so on and get visit some webpages from a brief listing of claim 4 of 5 companies. Search for recommendation pages or customer reviews/forums where you could examine great support levels. Talk to the home settlement organization and prepare for them to visit you FREE of demand to discuss your requirements. If they refuse to go to free and would like to estimate you over the phone, proceed to the next one. It is price investing some time to find the appropriate settlement support provider. Run an intensive web research, enlist a couple of company suppliers and assess the cost and advantages marketed on each service provider's web site when you take a decision.
This way you may be positive that you get the right supplier to transport out your house approval job. An expert house settlement business will provide you with a estimate actually before they start the work. They'll proceed if and only when you recognize with their House Clearance North London. The qualified staff always makes it a point out leave your house and premises clean, if they finish house approval and removal company Home settlement is a hard, demanding, often stressful and often unhappy business. You do not wish to test doing it yourself, and you do not want to employ amateurs who can not rather manage the duty because it demands. When you face the difficult, frustrating concern of cleaning a home, hire a specialist house clearance service.
If your importance of house clearing will come in the wake of losing a family member, the process of providing and going most of the home's important articles undoubtedly intensifies your grief. Emotional memories load every space, and old photographs tell experiences too much time and bittersweet to recount all at once. Valued little items encourage feelings also serious for tears. Performing the task provides far more sadness than closure. Functioning in accordance with your points, by your routine, and with regard for your requirements and expectations, your professional home clearance support controls the challenge efficiently and economically. Professionals cautiously arrange, package, and move precious household pieces as though these were their own.
Moreover, your qualified home clearance support is registered, bonded, and covered, so that you and your household items are absolutely secured against injury or loss. Just like significantly, your property clearing qualified may unload and store your goods properly in accordance with your specifications. If your requirement for home settlement is available in the wake of significant work move, the business enterprise of boxing and saving your possessions needlessly complicates the method of going on with your life. If the military improvements your work stop, or if your worldwide firm moves you international, you have much higher issues than the articles of your linen closet. Frequently, you need your home goods carefully loaded and solidly stored before you reunite from your assignment. You'd just just delegate the whole method to a skilled qualified, providing it number next thought.
There are a lot of excellent reasons to hire a company to clean your home. Professional house cleaning services are a lot more affordable than you might think. They also have professional-grade tools and supplies, which means that they can do a great job of tackling even the toughest messes. Even though people sometimes balk at the idea of hiring a cleaning service because they are worried it will be too expensive, that rarely is the case. The following section outlines some of the top reasons to consider hiring a cleaning service for your home.
1. A Spotless Home
If you are like most people, you probably spend your time running from one activity to another, with very little downtime in between. Trying to squeeze in cleaning is practically impossible. Hiring a house cleaning service is a great solution. Turning the cleaning over to the professionals ensures that your house will be clean and spotless, even if you are too busy to clean it yourself. After a long day, you can kick back and relax in a neat, tidy home without having to stress out about cleaning it yourself.
2. You Don't Have To Buy Cleaning Supplies
The cost of cleaning supplies can quickly add up. When you work with a professional company, however, you don't have to buy your own cleaning products. Instead, the company brings their own supplies with them. Granted, you still may want to keep basic cleaning products like glass cleaner in your home. For the most part, however, you can avoid wasting money on expensive cleaning products.
3. Professional Results
Cleaning services train their employees to consistently deliver excellent results. That means that they will focus on all of the details, taking extra time to thoroughly clean your home. You can trust that every nook and cranny will be clean by the time they are done.
4. You Can Choose Which Areas You Want To Have Cleaned
When you work with a professional cleaning company, you can customize the cleaning package based on your needs. In some cases, your home might just need a light surface cleaning. In other cases, you may want a deeper clean. For instance, if you are having company over, you may want to schedule a deeper cleaning package than usual so that your home will be ready when your guests arrive. Leaving the cleaning to the professionals also ensures that you will be rested and refreshed so that you can entertain your company with ease.
5. You Can Spend Your Time Doing Things That Are More Fun
One of the most compelling reasons to hire a company to clean your home is because it frees you up to spend your time however you want. Think about the average amount of time you spend cleaning each week. Most people spend at least a couple of hours cleaning and maintaining their homes. Think of all of the ways that you could use that time instead. Whether you want to take on projects that you have been avoiding or simply relax, being able to put the time you would have spent cleaning to use in a more productive way is incredibly freeing.
6. A More Sanitary Living Environment
If you or your family members spend time outside of your home, you most likely are exposed to a lot of germs and bacteria. This is particularly true for children who attend daycare or school. Unfortunately, germs like these can easily spread throughout your home, posing a risk to anyone who comes in contact with them. Having your home regularly cleaned and disinfected can help kill these unwanted microbes, helping to keep you and your loved ones from getting sick.
7. Professional Cleaners Provide Stellar Results
Even though you are intimately familiar with your home, you may not be able to clean it as well as a professional can. There are probably certain areas that you don't feel like cleaning or that you have trouble reaching. For instance, you may not be able to dust on top of your ceiling fans if you don't have a ladder or cleaning tool that is tall enough to reach. When you hire a professional cleaning service, on the other hand, it is their job to clean every surface in your home. That means that they can often get your home cleaner than you could if you tried to do it on your own.
8. Fewer Pet Odors
Pets are cute and cuddly. Unfortunately, they also can leave behind smelly messes. Removing pet odors can be challenging. Even if you manage to get rid of them, they sometimes can come back if you don't use the right products to fully eliminate the odors. Sadly, having company over can be a little bit embarrassing if your house smells. Professional cleaners have products available that are designed to neutralize pet-related odors. This can make your home smell much better, allowing you to entertain guests without having to feel embarrassed or ashamed.
9. The House Cleaning Service Will Handle Tasks You Usually Avoid
If you are like most people, there probably are certain cleaning tasks around your home that you refuse to do. Sometimes, these tasks are particularly challenging. For instance, when was the last time that you dusted the light fixture over your stairway? In other cases, you might just avoid a cleaning task because it is something that you hate doing. Not many people like scrubbing the area behind their toilet, for example. Paying someone else to take care of these difficult or challenging tasks for you is well worth the money since it means that you don't have to worry about doing those things yourself, visit https://twitter.com/upmaidscleaning for more information.
10. Professionals Have Efficient Cleaning Systems
Do you spend your time darting around from one cleaning task to another with no real system in place? If so, you could be doing a lot more work than necessary. Professional cleaners work in the most efficient way possible. They have systems in place that allow them to quickly clean your home without wasting any time in the process. That means that they can get the cleaning done a lot more quickly than you could on your own.
11. Professionals Always Use The Right Cleaning Supplies
Your home is filled with a wide range of surfaces and materials, all of which have special needs when it comes to cleaning products. For instance, some surfaces can easily be scratched by abrasive cleaning products, while others can be damaged by acidic products. Professionals are trained to know which cleaning products to use on which surfaces. That means that you don't have to worry about any surfaces in your home sustaining damage during the cleaning process.
If you have been on the fence about whether or not you should work with a cleaning company, this list should help. Now that you have a better understanding of the benefits that these companies provide, you most likely will want to schedule a time to have your home cleaned right away.
Yesterday, we published a room-by-room guide for spring cleaning your apartment top to bottom, but if that seems too daunting—or if you'd rather just throw money at the problem—there are countless services for hire that'll happily come in and do your dirty work. However, if you've never turned to a cleaning service before, the process can be fraught with etiquette issues. With that in mind, we asked the pros for their perspective to make sure the whole process goes smoothly for everyone involved:
Should I tip my house cleaner, and how much?
Find Your Next Place
Opinions on this vary, but if you are going to tip, the standard range of 10 to 20 percent is appropriate, says Kadi Dulude of Wizard Homes NYC. "Professional companies don't usually require or expect gratuity," notes Gary Hu of Synergy Maids, who adds that it's more common practice if you're hiring an individual cleaner. "Keep in mind that it's always your decision," he says.
Should I pre-clean or do any prep work before your house cleaner arrives?
There's a reason the phrase "cleaning up for the maid" exists: Depending on what kind of cleaning you want done (and how much time you're willing to pay for), it can be helpful to clear up clutter ahead of time so a cleaning service can focus on a thorough sweep. "Try to corral that first layer of clutter, otherwise it will take your cleaners twice as long," says Brooke Stone, CEO of personal assistant concierge service GYST. "Any time spent picking up is time not spent cleaning."
So if you only have a half hour before your service shows up? "Pick up clothes and toys," advises Dulude. "Figure out which newspapers and magazines you need to keep and put the rest in recycling. Put away fragile things and irreplaceable heirlooms. If you can't put them away, point them out to your cleaner so they know to be extra careful around them."
Still, don't worry that anyone's side-eyeing your mess. "We honestly don't judge you if your home is dirty," says Dulude. "Chances are, we have seen worse (dead pigeons under the bed, anyone?)."
What should I look for in a cleaning service?
Naturally, you're going to want a trustworthy company with a proven track record. And while online reviews are a solid place to start if you want a sense of the company's history, this is one industry where word of mouth is still king. "Turn to your friends on social media," Dulude recommends. "Ask them about specific companies or to refer you to their favorite."
And if your home might have special requirements, be sure to read the fine print. "Our clients tend to look for someone who knows how to clean properly," says Stone. "For instance, knowing which chemicals can't be used on prewar fixtures, brick, or luxury finishes."
Can I be home while someone cleans my apartment? What about my pets?
This varies from company to company, so again, read the fine print before you book. "Some services require clients to be there the entire time, some not," says Dulude. "Wizard of Homes encourages people to stay out of the apartment for as long as possible" in order to minimize distractions and ensure a more thorough clean.
As for your four-legged friends, "make sure the service is aware of any pets," says Hu. "Some cleaners might have allergies." Chances are, most cleaning services have plenty of staff on hand who have no problem with pets (provided they're well behaved). Dulude adds: "If your pet is friendly then we have no problem."
Are there any tools or information I have to provide to a house cleaner?
"If you prefer to use your own cleaning products, leave them out so the cleaners can use them," says Hu. And if you're not so picky, just check with the company ahead of time about what they do and don't provide—chance are, they'll do most of the heavy lifting.
"We bring everything except a vacuum cleaner and paper towels," says Dulude. "We use a Swiffer mop with a wet rag/cloth to wash floors, but always prefer to use an actual mop if you provide it. We can also bring a vacuum cleaner or any other special equipment if requested ahead of time."
Hu also recommends providing a step stool to help cleaners get to hard-to-reach areas, and give them a heads-up about appliances and fixtures that are in disrepair. "Let the cleaners know of anything that's broken. For example, if a sink doesn't work, let [your cleaner] know so we don't have to worry that we broke it!"
Any other common misunderstandings or mishaps that people have when hiring a cleaning service for the first time?
As with most things in life, the key here is really to manage expectations. Be clear about exactly how big—and exactly how dirty—your apartment is, so you can book the appropriate type of service and amount of time. "If you have not cleaned a single thing in six months or years or maybe you have a ton of clutter everywhere, please let us know," says Dulude.
Also, double check your service agreement for all the details mentioned above, and also to know exactly what's included in your flat rate. ​

House Cleaning Service
Are you tired of spending your free time cleaning your home?
Are there dirty jobs in your house that you don't have the time or equipment to tackle?
Want your home cleaned to a professional standard?
Call Jim's Cleaning – the house cleaning experts!
When you're looking for a house cleaning service, you need to choose a company that you can trust. Jim's Cleaning has won more awards than any other Australian house cleaning company, so you know you're in safe hands!
Working closely with you, will we find out exactly what you need and tailor a cleaning package to suit you. Whether you're just looking for a one-off clean to spruce up your living space, or you're looking for a regular home cleaning service, we will take care of things for you and leave your home looking like a million dollars.
No job is too big or too small! Whether you live in a small apartment, a one-storey home or a large multi-storey property, we will clean every room to the highest possible standards. No detail will go unnoticed – we are highly experienced professionals who take great pride in our work.
House cleaning services you can trust
Jim's House Cleaning team will get you your weekends back by taking care of all your housework worries! Our team of trusted cleaners are small business owners, meaning they are working directly for you to achieve the highest possible results every time.
Working within your busy schedule is what our team does best. We can schedule regular weekly, fortnightly, monthly or even once-off cleans to suit your needs. Your local franchisee will supply all cleaning equipment and products, so you can sit back and relax knowing you're in good hands. All our cleaners are police-checked, insured and, best of all, they are trained professionals. This means you can feel completely safe and secure letting our cleaning team into your home.
The best thing about being a franchise business is that we have franchises located in all states and territories. Wherever you are located, we will put you in contact with the closest franchise to your neighbourhood. This means whenever you need a cleaner, we can get a specialist to you quickly.
We have become an integral part of every community we operate in. We understand the needs of our clients in your area, and we are proud to have so many satisfied customers prepared to spread the word about how great our house cleaning services are!
What can be included in our cleaning packages?
We offer a huge range of house cleaning services, including:
Mopping
Vacuuming
Dusting
Sweeping
Kitchen cleaning
Bathroom/toilet cleaning
Oven cleaning
Mirrors/walls cleaning
Surface cleaning
We can also provide a wide range of other services on request. We specialise in a wide range of cleaning and repair jobs that other home cleaning companies don't offer, such as cleaning carpets , curtains and upholstery, end of lease cleaning and even pressure cleaning the outside areas of your property. We can also clean your windows inside and out, giving you the perfect view from your home.
In addition, if some areas in your home are looking tired or worn, we can help restore them to their former glory! This includes repairing blinds and refreshing the appearance of any tiled areas and grouting in your home.
As well as leaving your home looking sparkling clean, we will leave it smelling fresh, too! Our state-of-the-art cleaning equipment and professional house cleaning expertise enable us to rid your home of unpleasant odours caused by pets or fatty ovens. This will allow you to relax and enjoy yourself in a lovely environment.
Where do you need Cleaners?
Where do you need Cleaners?
Capital Cities
Cleaning in Darwin
Cleaning in Canberra
Cleaning in Hobart
Cleaning in Adelaide
Cleaning in Perth
Cleaning in Brisbane
Cleaning in Melbourne
Cleaning in Sydney
How to hire the best cleaner near you
Whether you need help with regular maintenance, a detailed spring clean or end-of-lease cleaning, a professional house cleaner will leave your home looking as good as new.
We have a thorough screening process at hipages that requires all cleaners and other tradies to meet our high standards before they can join our platform. Compare quotes from several local cleaners to find the best services at the best rates.
Many cleaners provide a variety of cleaning and maintenance tasks, but you should check what they do or don't offer to make sure you're getting the service you need.
Why might you need to hire a cleaner?
A house cleaning service can do almost any indoor cleaning job. General cleaning should include:
Vacuuming
Dusting
Mopping floors
Cleaning bathrooms and kitchens
Indoor window cleaning
Furniture polishing
General tidying up
Ironing
Changing bed linen
When hiring a cleaner, you should specify whether you need general cleaning or a deeper level of cleaning.
Be aware that most cleaning services will not clean anything that might be a health hazard, including blood, urine, pet messes and toxic chemicals. They also don't usually move heavy furniture and will stay away from valuables, such as jewellery.
Other jobs they will not generally do include:
Duct cleaning
Carpet cleaning
Outdoor window cleaning
Gutter cleaning
These types of services require different skills and tools and should be done by specialists.
Special cleaning services
If you're hiring a cleaner for a big spring clean or end-of-lease bond cleaning, you may require extra services. Not all cleaners will provide these services and they will cost extra, so make sure you know what's included when you get your quote.
Pressure cleaning
Indoor floors need regular vacuuming or mopping, but this won't be enough to clean outdoor areas. For those, you may want to hire a pressure cleaning service.
If your driveway is dirty and oil-stained, pressure cleaning can remove the dirt and grime and make it look like new again. Other outdoor surfaces that can be cleaned by a pressure cleaning service include:
Patio pavers
Paths
House exteriors
Roofs
Shade sails and awnings
Garage floors and garage doors
Pressure cleaning is not as simple as connecting a pressure cleaner to a hose. Different pressures are needed for different surfaces, and too much water pressure can strip paint, remove caulking or tear fabric. A trained technician knows how to use their equipment and exactly how much pressure and which cleaning agents to use on any given surface.
Some pressure cleaning services may also do jobs such as resealing pavers after they have been pressure cleaned. They may offer a discount if you need both services.
Window cleaning
A house cleaning service may be able to clean the inside of your windows, but if the windows are dirty outdoors, you may need to hire a professional window cleaner.
It's generally recommended to have your windows cleaned every 3 to 4 months. In addition to windows, a window cleaner may also clean:
Flyscreens
Fans
Cobwebs
Blinds
Window sills
Gutters
Skylights
Solar panels
Window tracks
They may also be able to do minor repairs, such as repairing flyscreens or some minor window repairs.
How much does a cleaner cost?
The cost of cleaners is usually charged on a per hour basis. The average cleaner rate is between $30 and $60 per hour, depending on your location, the size of your home and the type of cleaning services you need.
It usually takes a cleaner 2.5 to 3 hours to thoroughly clean a house, but this can vary. If your house is relatively clean, or you only want a limited number of services, it will take less time and cost less. If some rooms need more thorough cleaning, it may take longer and cost more.
Many professional cleaning services offer discounts to repeat customers. If you find a cleaner you're happy with, you can arrange for regularly scheduled services and you may be offered an hourly discount of up to $10.
You could also save money by taking care of small cleaning jobs before they arrive. If your cleaner doesn't have to move dishes or pick up laundry, they can finish their jobs faster.
Specialist cleaning services such as pressure cleaning and window cleaning may be charged by the job rather than by the hour. Get quotes from services in your area to get an idea of the local rate.
Questions to ask when hiring a cleaner
You don't want to let just anyone into your home, especially if you're not there to supervise the work. To make sure you're dealing with a reputable cleaning service, you should check:
Do they provide all the services you need?
Do they carry insurance?
Do they guarantee their work?
Can they provide references?
Does the company run background checks on its employees?
Get quotes from local cleaners now
Costs and prices in this article are indicative and should only be used as a guide. They also vary locally and are subject to market forces.
There are few things more stressful than moving. Throw packing and planning your move on top of kids, work, school, and lack of sleep, and you may wonder how you're going to pull it all off. Wonder no more because The Maids offers move-out cleaning services across North America. We'll clean up your home so you can move out with a clear conscience. You'll have more time and enjoy a smoother move with our move-out cleaning services.
We also bring some extra firepower for tough grease, grime, and dirt. The Maids is proud to be the exclusive partner of the legend himself, Mr. Clean. Together, the proven deep cleaning of Mr. Clean and the unique approach of The Maids creates a move-out cleaning service like no other. We dust, sweep, mop, and scrub to get your old place looking its very best.
When you let The Maids handle the move-out cleaning, that's one less thing you have to do before you get a move on. We think most of our customers are more than happy to skip all that dusting, scrubbing, and disinfecting. But did you know move-out cleaning services not only save you a lot of work, but they can also help save you a lot of money? Read on to learn why.
Move-Out Cleaning Services Are a Smart Investment
The process of moving out and all the dirty buildup can leave your old place looking a little worse for wear. From scuffs on walls and dirt in carpets to dingy bathrooms and kitchens, you don't notice how dirty things are until your old home is empty. If your empty place has you a bit overwhelmed, it's time to call in the experts.
When you use moving-out cleaning services, you save extra work, complete your move more quickly, and may even see a decent return on your investment. If you're selling your home, investing in a professional cleaning service will make your property smell fresh and look sparkling clean. Curb appeal is essential, but it's what buyers see and smell when they walk through the door that counts most.
If you rent, you already know that leaving the property in pristine, clean condition goes a long way toward getting your deposit back and securing a good future reference. Apartment move-out cleaning doesn't have to be a hassle. Our professional move-out house cleaning crews are ready to roll up their sleeves and get your old place sparkling clean and looking new!
NEED MORE CLEANING OPTIONS?
Moving Cleaning Services and More
The Maids spruces up your old place with move-out cleaning and will get your new home move-in ready with our popular move-in cleaning services. Once you've settled in, enjoy a cleaner apartment or house more often with our other cleaning services.
Recurring Cleaning: Regularly scheduled maid service gives every customer a thorough cleaning each and every time.
Spring and Fall Cleaning: If you'd rather spend your weekends having fun, let The Maids handle the seasonal cleaning marathons instead.
Special Cleaning Services: Whether you need help with floor cleaning, window washing, or garage cleanup, The Maids is standing by.
Apartment Cleaning: We can make apartment living more convenient when you choose affordable apartment cleaning from The Maids.
No matter your cleaning needs, you'll get superior service with The Maids every visit. From our decades of experience to our 22-Step Cleaning Process, we are uniquely qualified to keep your home looking immaculate.
Frequently Asked Questions
How much does a move out cleaning cost?
Whether you're moving across town or across the country, our move out cleaning services can help lighten your load. The Maids will handle the final cleanup in your old place so you can focus on completing your move. To ensure we create the most effective game plan for your cleaning needs and a good fit for your budget, these are some of the factors we consider when we calculate move out cleaning cost:
Square footage of your home
Number of rooms that need cleaning
Type of flooring in your house
Special surfaces that require unique attention such as marble or travertine
Overall condition of your home
Number of people and pets living in your home
What is included in a move out cleaning service?
A move out cleaning service goes beyond regular housekeeping and weekly maid service. We use a proven cleaning strategy and environmentally preferred tools and products. Room-by-room we dust, damp wipe, sweep, mop, scrub, and vacuum to make your old house, condo, or apartment look and feel fresh. From baseboards to ceiling fans, we have you covered with our professional move out house cleaning.
We not only get your old place clean, but we also create a healthier environment while we're at it. That's because The Maids is the only move out cleaning service to specifically clean for health. Here's how we clean and disinfect while keeping our team members and future residents safe:
Thoroughly clean and disinfect all surfaces
Disinfect with EPA-approved products that kill viruses, including Coronavirus
Use clean, disinfected cleaning tools with every service
Screen cleaning team members daily for illness and require them to socially distance
Require cleaning team members to wear disposable gloves, face masks, shoe covers, and other PPE
We bring the dirt-busting power of our exclusive partner, Mr. Clean, along for extra cleaning muscle.
How long does a move out cleaning take?
Our team cleaning approach provides the most effective and efficient residential cleaning in the industry. While every home is different, our proven cleaning strategies help our professionally trained teams clean an average of 1,000 square feet of living space per hour. Whether you need a move out cleaning service for a one-room apartment or a large estate, we follow a comprehensive checklist for a deep, thorough cleaning.
Why do I need move out cleaning?
Do you really want to take on a cleaning marathon after all that packing and loading?
Let The Maids take care of the final cleanup so you can get a move on. You'll save time and decrease stress for a faster, easier move. If you're leaving a rental, a professional move out cleaning may be needed to get your deposit back. If you're selling your old home, nothing says "buy me" like a fresh-smelling, sparkling house.
From saving time to saving money, a move out cleaning service is the perfect end to your next move. With nearly 200 in North America locations, there's sure to be a location near you.
DELIGHTING YOU IS
WHAT WE DO
Hire A Maid provides professional cleaning services in the Greater Toronto Area so you can focus on the things that matter most in your life. Since 2008, we have freed homeowners from the long, tiring hours it takes to keep their house sparkling clean.
Our professionally trained and carefully screened staff are covered by WSIB and liability insurance, so you know your home is in good hands. We inspect each cleaning with our quality checklist, and seek out your feedback to ensure your satisfaction.
Our service areas include Downtown Toronto, Etobicoke, North York, Scarborough, Markham, Richmond Hill, Vaughan, Pickering, Ajax, Whitby, Brooklin, Courtice, Bowmanville, Oshawa, Port Perry and Uxbridge.
A sparkling home is just one part of the Hire A Maid experience. We believe you deserve exceptional customer service, too. It doesn't matter if it's our first or fiftieth time cleaning your home – each member of our office and cleaning staff goes above and beyond to ensure you have an amazing experience.
What our clients have to say
Coming home after Hire a Maid has been in my home is the best feeling. I always have a huge smile on my face with how sparkling clean my place is. . having a partner like Hire a Maid has given me such peace of mind.
– Steph, Whitby, ON
I came home tonight, with a slight spring in my step, knowing when I walked through the door the house would be clean and peaceful. I can't believe the difference this has made in the overall enjoyment of my life. I finally found a cleaning company who meets and exceeds my expectations.
– Sara, Toronto, ON
I have two dogs, a cat and two very young children with four very sticky hands and our cleaning team surprises me every time with how thorough and fast they are. It's such a treat to come home to a sparkling house. This is a very professional, well oiled cleaning team.
– Allison, Oshawa, ON
Why Choose Hire A Maid
We know it's not easy to trust an outsider with your home, which is why we work hard to be your trusted cleaning company. We have become one of the best cleaning service providers in Toronto for the following reasons:
High Level of Professionalism
From our customer service oriented office staff to our friendly and dedicated cleaning professionals, we work hard to meet your needs and protect your interests.
We Look After Our Staff
We strive for high employee satisfaction which, in turn, makes our happy cleaning staff want to work harder for you.
Insured and Background Checked
Our company has general liability insurance, WSIB protection and carefully screens all employees.
Looking for a professional cleaning company in Dublin? Our team of professional cleaners will provide you with a pristine cleaning service. We offer a full range of commercial and domestic cleaning services that are designed to meet your specific needs and budget. Book your commercial or domestic cleaning with Everclean!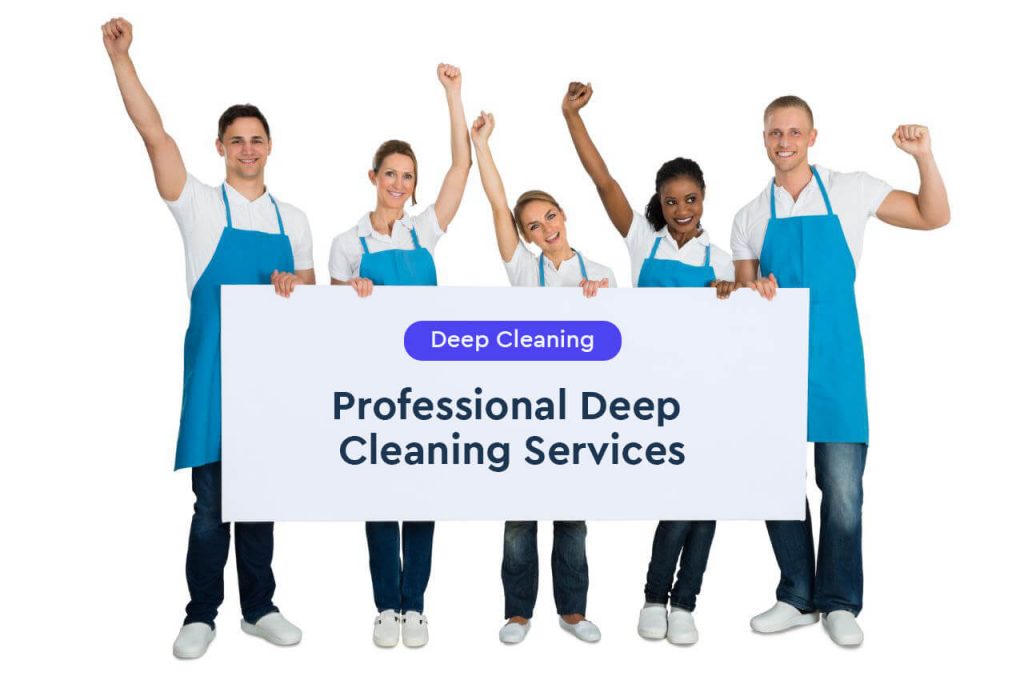 Domestic cleaning services
Commercial cleaning services
Full house cleaning in 3 steps .
1. Book with us
Click—or tap—here to request a quote for your house deep clean. Alternatively, call or start a chat with one of our experts. We're confident that you'll find our prices to be very reasonable.
2. We arrive to clean
At the agreed-upon date and time, our professional Dublin cleaners will visit your house. They will make sure you receive a professional house cleaning service. Every member has been fully trained to make your home looking sparkling clean.
3. Enjoy your shiny house
Bask in the relief of a shiny, radiant, and deep cleaned house. Now, we'd love to know how we did! Take a minute to fill out this single-question survey. We want to make sure that you received your house or office is properly cleaned.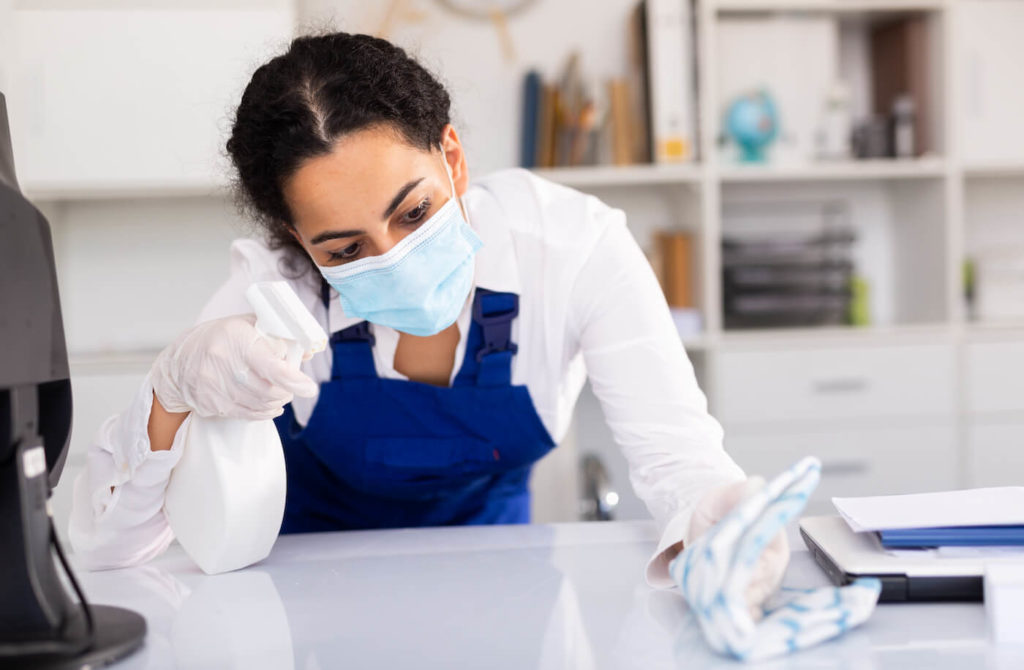 One-off cleaning services in Dublin by skilled cleaners
Local house cleaning services provided by experienced domestic cleaners that will make your home sparkle! We guarantee that our cleaning service will leave your house clean and your children and pets safe.
There are no contract or hidden fees when you hire Everclean.
Also, if you want the same cleaning team every time, just let us know, and we'll make sure it happens!
We demand perfection, nothing less. At the end of every house cleaning session, we send in our quality control inspectors to make sure we're delivering the sparkling results we promise.
Popular house cleaning services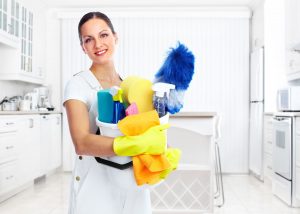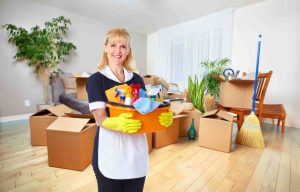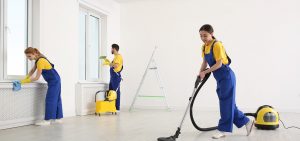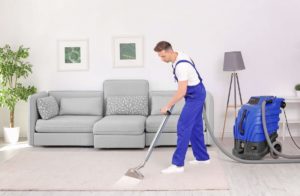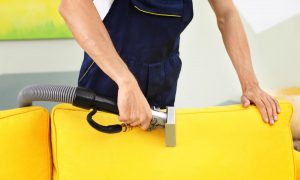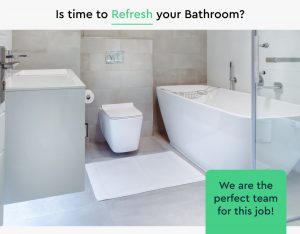 What clients are saying
Why is our house cleaning service in Dublin the best?
Affordable prices
We aim to provide high-quality, accessible and convenient deep house cleaning services for residents of Dublin, Kildare, Meath and Wicklow. With our highly competitive rates, everyone's home can be squeaky clean on a budget.
Flexible scheduling
Schedule your domestic cleaning service with total flexibility. Just let us know a convenient time and day for you!
#1 House cleaners Dublin
As one of the best professional house cleaning companies, our house cleaners are professionally trained to ensure that you receive nothing but the best. Every team member has been in the industry for at least 3 years.
Trusted cleaners
At Everclean, trust is baked into our ethos. All of our cleaners go through a background check, so you can have full confidence in the people you're paying.
Insured cleaners
When you choose a professional cleaning company, it is important to make sure that they are insured. This protects you if anything goes wrong while they are cleaning your property. With Everclean, you can be sure that your home or office is in good hands when you hire us for a professional cleaning.
Quality control
We demand perfection, nothing less. At the end of every house cleaning session, we send in our quality control inspectors to make sure we're delivering the sparkling results we promise.
Frequently asked questions
About Everclean
We're a family-owned cleaning company in Dublin with a client-first approach. Our highly skilled house cleaners are the heart and soul of what we do, and we give them the training, equipment and care they need to provide you with the quality cleaning you deserve.
As one of the best cleaning companies in Dublin, we provide professional house cleaning services using only the most effective and environmentally friendly cleaning solutions.
Our house cleaners are of the highest calibre, and will draw on years of experience in residential services to make your house sparkle!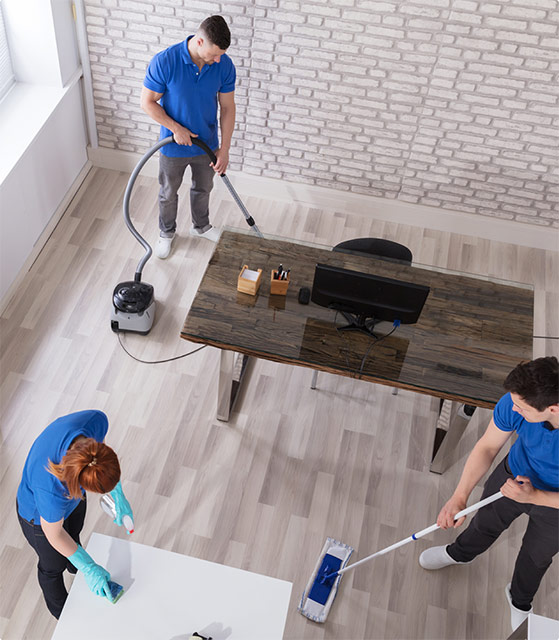 We personalise our cleaning services to your unique home requirements. Tell us about your home, and get a price from our friendly consultants.
We provide affordable professional cleaning services for homes and apartments in Ireland.
Deep Clean vs Standard Cleaning
What is a Deep Cleaning:
Other than being thorough, deep cleaning your house offer a number of benefits.
These include:
-Reduce the risk and presence of mildew by getting rid if it all together; this prevents buildup that leads to fading or chipping paint in bathrooms/kitchens., – Eliminate dirt from nooks and crannies where you never knew existed! Deep cleans also take out any furniture polish causing an allergic reaction on contact (such as asthma)
What is a Standard Cleaning:
The goal of regular/standard cleaning is to keep up with basic cleaning tasks. This usually happens every week. The service includes tasks such as tidying up, cleaning floors, wiping surfaces in kitchens and bathrooms, taking out the trash, and general dusting.
Deep Cleaning House Checklist.
Deep House Kitchen Checklist:
clean and disinfect the trash can.
clean the microwave. (inside and outside)
deep clean the dishwasher.
clean inside the refrigerator and organize.
clean and organize the freezer.
vacuum refrigerator coils.
clean the oven (inside Oven.
clean the hood vent and change filter if needed.
clean stove top burners.
clean and disinfect the garbage disposal.
clean and organize plastic ware and storage containers.
reorganize kitchen cabinets and drawers. (inside and outside cabinets)
clean and organize kitchen drawers.
clean and disinfect coffee maker.
clean and disinfect small appliances.
clean under the sink and eliminate the unnecessary.
deep clean cabinet doors.
deep clean floors.
disinfect door knobs, light fixtures and pulls.
remove anything from the kitchen that doesn't belong.
Deep House Cleaning Dining Room Checklist:
eliminate unnecessary items
dust crown molding, wall corners, and floor molding
scrub walls
clean and disinfect light switches and outlets
remove all dust from top to bottom.
wash table cushions
clean light fixtures.
disinfect table and wipe down all chairs, including legs and underneath.
remove rug, shake, vacuum and clean floor before replacing rug.
Deep House Cleaning For Bathrooms:
Always remember clean from Top to Bottom.
Clean air vents from the ceiling.
Clean and disinfect light switches and fixtures.
Clean and disinfect toothbrush holders.
Clean and refill soap dish and/or pump.
Clean light fixtures.
Clean mirror.
Clean shower curtain and liner.
Clean shower door frame.
Clean shower glass.
Clean plastic strip at the bottom of a glass shower door.
Disinfect counter tops.
Dust and clean windows, inside and outside.
Mop and scrub floors.
Scrub and disinfect toilet, including around base, under seat and around hinges.
Scrub the bathtub and/or shower.
Scrub walls. (some stains)
Wash toilet.
Wash trash can (inside and out)
Wipe down cabinets, knobs, towel racks and toilet paper holder.
Clean bathroom exhaust fan.
Clean shower head.
Clean, organize and de-clutter cabinets and drawers.
Clean, organize and de-clutter bathroom closet.
Deep Cleaning Checklist For Living Room/Family Areas:
take anything that doesn't belong in the living room.
dust crown molding, wall corners, and floor molding
vacuum all carpet area.
vacuum under furniture and in between cushions
dust ceiling fans.
clean lights and wash light globes.
dust lamps.
dust edges of wall hangings, mirrors, and pictures.
clean windows and window sills.
remove scuff marks from doors and moldings.
dust electronics.
disinfect remote controls and electronics devices.
Deep Clean Checklist For Bedrooms:
take anything that doesn't belong in the bedroom.
dust ceiling, corners, and upper and lower crown moldings.
dust baseboards and window sills.
dust and polish furniture.
dust edges of wall hangings, mirrors, and pictures.
clean glass and mirrors.
dust lamps.
vacuum lamp shades.
picked up, folded laundry and remove everything that doesn't belong.
dust ceiling fan.
clean light fixtures.
organize closet.
clean mattress.
clean under your bed.
wash bed sheets.
wash pillows.
clean windows and window sills.
vacuum carpet, including edges and under furniture.
disinfect door knobs and light switch plates.
House Deep cleaning is different from regular or spring cleaning because it reaches the deep grime and dirt in your home.
Fresh Start Maid Service
The Roomba® i7+ vacuum and our Fresh Start Maid Service will put a smile on your face the second you walk through the door!
Deep House Cleaning
When you need to scrub and really put some elbow grease into making sure your home or business looks pristine.
Move-in / Move out
We'll make your home immaculate. You have better things to do than clean, let us take care of it!
Business Cleaning
Make sure your business gives customers the right message and hire a cleaning company that knows how to deliver that message.
Basic Cleaning Service
Just the basics done at an affordable price!
Superior Carpet Cleaning
Superior deep cleaning performance by removing over 90% of embedded dirt, grime, and odors from carpet.
Mobile Auto Detailing
We detail right on-site at your home or your office and bringing everything we need to perform your detail.
We take pride in our attention to detail, honesty, reliability, and respecting your privacy!
Welcome to an award winning, owner operated, local cleaning company. When you hire us for our cleaning services, you get a team of processional cleaners with the tools, supplies, skills, and experience to deliver exactly what you paid for and thats the most complete, most thorough professional housekeeping services available! We are constantly looking for ways to better our housekeeping and commercial cleaning services to bring you the best results possible.

We want to keep your home as clean as possible even when we are not there and the Roomba® i7+ vacuum is just the tool we need to deliver the clean home you deserve.

Our weekly/bi-weekly Fresh Start Maid Service includes the powerful Roomba® i7+ membership to keep your home cleaner between services. There are no contracts and you can cancel your service anytime.
Because a Roomba® i7+ vacuum is self-sufficient and self-operating, it is an ideal product to leave in your home for in-between service to keep your home cleaner and help us maximize the amount of time spent on housecleaning.
Nobody will do it better – Nobody!
Our maids specialize in deep house cleaning from top to bottom and nothing goes untouched. The days of a house cleaner with a mop, bucket and vacuum are over. Today a professional is entrusted with the care of a home, its furnishings and the health of its occupants. With the many new materials and surfaces being used in home décor, a professional house cleaner has a much broader range of knowledge than in the past as many of these newer surfaces require specialized care. Our team of Mighty Maids are far and away the best there is! Our home and business cleaning service prices are reasonable and we provide a free Online Instant Estimate, or we will come out to your location for a free on-site estimate.
Our goal is for our maid service to exceed your expectation and form a long-term relationship that delivers a clean home or business like you deserve. We promise to complete the cleaning services like it was our own home. We want you to have the same feeling we have when walking into a clean home or business because you deserve it! Make the right choice and call us now, The Mighty Maid!
Victoria Malley's clientele are getting younger. She cleans the homes of many young families, as they become ever busier and decide they can no longer keep up with the housekeeping on their own.
Malley is half of the sister team that runs American Maid Sisters in Kennesaw, Georgia. While her previous clientele were mostly retired couples who could afford some extra expenses and didn't want to spend their golden years scrubbing the toilet, now, however, more busy, working families are hiring cleaning services.
"What we are starting to see now is that half of our clients are mid-30's to 50," Malley said in an email interview. "It seems that the change is mostly due to both adults in the family having to work, and some where the adults are working and going back to school while raising a family."
Hiring a regular cleaning service can free up a few extra hours each week or month for spending time with loved ones, catching up on work, or just getting some much-needed sleep. In addition, Malley says that hiring a cleaning service is a stress reliever.
"After you work all day, it is always nice to come home to a freshly cleaned home," Malley explains. "It makes it so much easier to relax and enjoy what little free time we have in the evenings without thinking about the floors."
Still, there are other considerations in hiring a cleaning service (or not) – including financial, social, and personal factors.
Budgeting a housecleaner
The cost of housecleaning services varies widely by region and individual. Basic two-hour service by a professional cleaner is likely to cost $50 or more.
For some homeowners, that is simply out of reach. For many others, however, budgeting a housecleaning service is merely a question of priorities. It may mean choosing to forego a restaurant meal, an upgraded cable package or a few coffee outings.
There are also ways to scale down the cost of cleaning services. Malley says some of her clients with lower incomes only get cleaning once a month, or have her company "just do certain cleaning items that just take too much time for them."
Justifying a housecleaner
Some people consider the money less of an issue than perceived social stigmas regarding house cleaning. It was difficult to find homeowners willing to be interviewed for this story, as many are reluctant to talk about the complex social issues involved.
Many feel pressure to "do it all," meaning they feel like failures if they admit they need help with housework (or any other facet of their lives). Others are concerned about seeming elitist or demeaning others by hiring them to scrub their toilets.
Settling for a housecleaner
Among the few individuals who responded to our interview requests, some say they don't use a housecleaner because their standards are too high. One woman states that she does all her own housework because she is "too obsessive-compulsive to let someone else do it."
Another claims she can't afford a cleaning service, but also admits that she would probably end up cleaning the house herself before the cleaners arrived.
Of course, there is one alternative cleaning service that one man confessed to using: "I just have my girlfriend clean."
If you'd like to have your home professionally cleaned — whatever your reasons — hire a screened, reliable cleaner.
REQUEST A QUOTE
GET THE COMPLETE CARE DIFFERENCE! CALL TODAY 1(609) 275-8227 OR CONTACT US ONLINE.
PROPERTY MANAGEMENT CLEANING SERVICES YOU CAN TRUST
SERVING ALL OF NEW JERSEY AND PENNSYLVANIA
Property management cleaning services are very important to property managers since it reflects the image of the overall asset. If it is an office building, condo complex, warehouse/distribution, or a shopping center, cleanliness is critical. The quality and consistency of the services need to be performed by a reliable property cleaning company with the know-how and experience to meet any challenge. Our aim is to eliminate any complaints and maintain a strong rapport with both the tenant and the property manager. It is incumbent for a property management company to hire a qualified and established cleaning service vendor. In the end, it will ultimately be a mutually beneficial association for all parties concerned.
Consistent | Timely
Comprehensive Service
Friendly | Professional
Sustainable Solutions
Consistent And Timely Cleaning
Property managers and landlords need to make sure that they have hired reliable property management cleaning services in order to keep their property attractive to potential clients. It is important to keep a vacant space clean and presentable at all times since you never know when there will be a last-minute walk through with a potential tenant. Complete Care understands the value of an 'always clean' property and can help ensure that your managed property is always presented in its best possible light. Call us today to learn how we can help keep your managed property clean and inviting!
Comprehensive Cleaning Services
At Complete Care Maintenance, we understand that property management cleaning involves more than just clean rental spaces. There are management offices, grounds, and parking lots, clubhouses, and common areas; all of which reflect on the perceived value of the overall asset. Our comprehensive property management cleaning services are designed to ensure that your entire property is always clean and inviting, not just for tenants but for all members of your community. Call or contact us today to learn more!
Friendly and Professional Staff
Complete Care Maintenance has been providing property management cleaning services for many, many years and we recognize the value of establishing and maintaining professional and friendly relationships with staff, tenants, and property managers at all times. This ensures open communication among all parties concerned and makes the job that much easier, effective, and enjoyable. Employing friendly, professional cleaning teams and customer-centric supervisors allow us to build and maintain those relationships.
Safe and Sustainable Cleaning Services
At Complete Care Maintenance, we understand that the safety of the environment is everybody's concern and we do our part with environmentally safe and sustainable cleaning products and disposables. From 'green' cleaning solutions to recycled towels and consumables, we can help your managed property stay green. These products are safe for people, the environment, and all of the surfaces that are cleaned. Call or contact us today to learn more about sustainable cleaning solutions.
Fully Insured and Bonded
JUST SOME OF THE SERVICES WE PROVIDE
Office Buildings and Suites
Whether they are management offices, maintenance offices, or rental office space, all office areas should be properly cleaned and sanitized on a regular basis. A clean and sanitary workspace is essential to both worker health and productivity. Complete Care has the tools and experience to ensure a clean and healthy office space.
Restroom Cleaning and Consumables
Public restrooms on your managed property and those shared by property management staff are a breeding ground for bacteria and disease. If there was ever an area that required professional cleaning and sanitizing, the restrooms are it. Complete care can not only keep your restrooms clean but can also keep them stocked with soaps. towels. and other consumables.
Parking Lots
While often overlooked, parking areas are typically a prospective tenant's first indication of your rental property's overall cleanliness, and a clean and tidy parking lot can make a lasting first impression. Complete Care Maintenance can help ensure that your parking garages and lots are free of litter and debris!
Special Event Clean-up
As a property management firm, you have undoubtedly dealt with the aftermath of special events that were held at your clubhouse, swimming pool, or elsewhere on your grounds. Complete Care Maintenance can help get your common areas back in shape and ready for your next daily use, or the next big event. Call us today to learn more!
Post Construction Cleaning
If your managed property is newly constructed or recently renovated, call on Complete Care Maintenance for post-construction cleaning services. We can quickly and efficiently have your new or renovated property clean, safe, and ready for new occupants! Call or contact us today to learn more about our post-construction cleaning services.
Common Areas and Grounds
Clubhouses, swimming pool areas, courtyards, gyms, and other common areas on your managed properties can be difficult to keep clean. These areas tend to get a lot of use and it is important to maintain their cleanliness for both tenants and guests. Complete Care Maintenance can help ensure that all common areas on your property remain clean and inviting!
Clubhouses And Reception Areas
If you manage an apartment complex, condominiums, or homeowner's association you recognize that your clubhouse, rental offices, and reception areas are a valuable asset for attracting new tenants. Keeping these areas clean and inviting is essential to your success. Complete Care can help ensure that your clubhouses and reception areas are alway clean and inviting!
Move-In | Move Out Cleanings
Whenever a tenant leaves your managed property it is essential that the newly unoccupied space be filled as soon as possible, and ensuring that space is clean for showings is critical. Complete Care can work with you to get recently vacated spaces up to spec quickly and efficiently, allowing you to fill vacant space fast!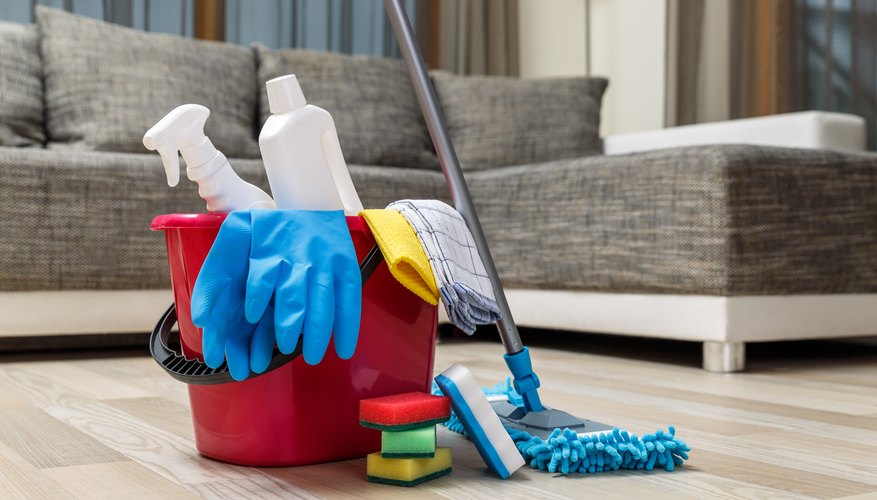 How to Write a Cleaning Bid for Mobile Wash
To get ahead of the stiff competition in the house cleaning business, it is crucial to use every means possible to draw attention to your cleaning service. Posting an advertisement on the Internet or in local newspapers is an effective way to increase your visibility. In creating an ad for house cleaning, focus on conveying exactly how your expertise, reliability, honesty and professionalism can benefit the person who employs your services. A good ad is one that grabs attention with a powerful headline and speaks in a confident tone that assures homeowners they will receive high-quality house cleaning.
Think from a client's point of view. Consider the criteria that will matter to a homeowner who is looking for a house cleaner. Reliability and professionalism are qualities that most people expect from a house cleaning service. Write your ad keeping these requirements in mind. Develop credibility through your ad by mentioning previous or existing employers as references. Most homeowners who hire cleaning services will be concerned about security and about your background. Obtain a valid police check and mention it in the ad.
Describe the services you plan to offer. Make sure your ad states exactly what type of cleaning jobs you are equipped to handle. Give information about your prior cleaning experience. Provide details about cleaning frequency and supplies. Discuss how you compensate for days when a scheduled cleaning job is missed owing to unavoidable circumstances.
Make the quality of your service your main selling point. Avoid focusing on low pricing as a feature of your cleaning business, because it may convey low quality. Use language that conveys competence and professionalism. Avoid using sentences such as "Give me just one chance to prove . " that make it sound like you are pleading for a job. Make the prospective customer the focus in wording the ad. Use sentences like "You will get . " or "You will find … " rather than "I will do . "
Prepare a catchy headline for your advertisement. If your house cleaning service has a logo, use that with the ad. Include a picture that relates to cleaning. Keep sentences short and crisp. Use bullet points to draw attention to the chief benefits of your cleaning service. Provide a telephone number and an email address at which people can contact you.
Check the ad carefully for mistakes and correct them before submitting it for publication. Spelling and grammatical errors convey an impression that you are sloppy. Have someone else proofread the material as well.
What Does a Housekeeper Do and Why Should I Hire One?
Every week, Americans spend roughly 6 hours cleaning. Even with this amount of time put towards keeping their homes clean, many wonder if it isn't enough.
Do you want to keep a clean home but are tired of the repetitive and unpleasant tasks?
Maybe you're considering hiring a housekeeper but you're wondering "what does a housekeeper do?"
Let's take a look at what you need to know about hiring a housekeeper in the tasks that they generally perform.
What Does a Housekeeper Do?
The first thing it is important to know when you're deciding whether or not to hire a housekeeper is that a housekeeper is not exactly the same thing as a home cleaning.
A home cleaner is somebody that you would hire for a larger job, for example, if you are getting your home ready for sale or prepping your house before vacation.
On the other hand, a housekeeper is more consistently present in your home. They will visit on a predetermined schedule whether once a week or a couple of times a month, depending on what you are looking for. A housekeeper will have a list of duties that they take care of while there.
The general duties that you can expect a housekeeper to perform include:
Light cleaning in the living area, including sweeping, vacuuming, dusting, and mopping
Cleaning the kitchen, including wiping down counters, appliances, cabinet doors, and sinks
Cleaning the bathroom, including toilets, mirrors, baths, and showers
Washing, drying, and putting dishes away
Cleaning interior windows
Washing, folding, and ironing clothes
Changing bed linens and making up beds
Restocking personal items like tissues, toilet paper, etc.
Removing recycling and garbage
General room tidying such as light organizing, decluttering, and putting away toys
Depending on the service you hire, you may or may not be required to provide your own cleaning supplies.
What Are the Benefits of Hiring a Housekeeper?
There are a lot of them heads to hiring a housekeeper. Let's take a look at a few of them.
Your Home Will Be More Hygienic and Healthier
The most obvious benefit of hiring a housekeeper is that your home will be cleaner, healthier, and more hygienic. If your home is not cleaned regularly, bacteria, fungi, and other microorganisms can build up and create a less healthy environment.
You Can Entertain More Often
Having people over can be great fun but it can also be incredibly stressful. There are so many different aspects of organizing to focus on when entertaining that it can be easy to feel stretched thin. When you hire housekeeper, they can help you to prepare your home and get it tidy and clean so that you can focus on what is more important.
It'll Help You Relax
It is much more relaxing to be in a clean environment than to be in a messy and chaotic one. When you come home after work, all you want to do is relax after a long day. If your house is a complete mess, it can actually add to your stress levels.
It'll Increase Your Productivity
Having a clean home can help to make you more productive. This is because your home is more organized and it's much easier to find things you need. On top of this, having a clean home can help to keep you more mentally organized as well.
On top of that, you won't have to be putting nearly as much of your time into cleaning yourself. This means that you can focus your energy in the directions that are most important to you.
A Clean House Can Help Spark Your Creativity
Living in an unclean environment can really put a damper on many aspects of yourself, including your creativity. When you live in a clean home, however, it can help to spark your creative juices. You might find yourself envisioning a new furniture layout, considering new decor ideas, or coming up with innovative storage solutions.
It Can Help Keep Peace in Your Home
Having an unclean house can lead to more fighting within families. When things are missing, misplaced, or generally chaotic, it can lead to tension within a household. When you hire a housecleaner, you might find that the general vibe in your house has gotten much calmer and more pleasant.
You Have More Time to Do What You Want
Maybe a few people enjoy their weekly cleaning tasks, but likely most people would rather be doing something else. When you hire a housecleaner, you have more time to do what you actually want to do and you can outsource those things that are necessary but not necessarily your first choice when it comes to activities.
A Clean Home Has Many Psychological Benefits
At the end of the day, having a clean home can lead to you having better overall well-being. It is therefore important to invest in having a clean home every day so that you and your family can live your best lives.
How to Hire a Housekeeper: Contact Us Today!
At Buckets & Bows Maid Service, we are here to help you with all of your house cleaning needs.
When you hire us for housekeeping services, you will be hiring the most thorough, professional, and complete housekeeping services on the market. What does a housekeeper do? A housekeeper takes care of necessary tasks in your home so that you don't have to.
For housekeeping services, we offer weekly, biweekly, or monthly services. We are now even including sanitation services for high-tech areas of your home to help you keep peace of mind in these difficult times.
Contact us today if you're interested in hiring the best housekeepers in the business!
Maid to Clean prides itself in being Melbourne's best rated and most in demand cleaning company. Since re-opening in October last year, we have been fully booked months in advance. Book early to reserve yourself a service with the best in Melbourne!
Amazing customer service and an even more amazing cleaning service! Very, very happy with maid to clean thank you! – Jane C. from Southbank
Maid to Clean's Response to COVID-19
Maid to Clean is pro-actively taking all recommended precautions in order to keep our customers, cleaners and office team safe from COVID-19. For more information on our current coronavirus policy, please read our covid policy.
We can confirm that all of our cleaning services utilise soap-based cleaning supplies which have been proven to be effective at breaking down the COVID-19 virus. We welcome new customers and recommend our services to everyone looking to keep their home/work-place germ free.
On top of our normal services we are also offering a special "Disinfectant Services" for people who want a top to bottom disinfect of their homes. For more information about disinfectant cleans please view our disinfectant page.
Recently featured on FOX 101.9
Maid to Clean was recently featured on Fifi, Fev & Nick's show on Fox 101.9. We worked with Fox to give one lucky winner free fortnightly house cleaning for the rest of the year!
A big congratulations to Tracey from Craigieburn!
As featured on
We were born to clean. We're just wired that way. There's nothing we like better than getting stuck in to a dirty home and making it sparkle again.
In fact, we love what we do so much we revolutionised the way you book your house cleaning in Melbourne. We were the first local company to introduce a high-tech online booking platform, so we know what we're doing and we're always looking to improve.
How to clean your house in under a minute
1. Chose an hourly
or flat rate service
2. Pop your details in
and click 'Book Now'
3. Put your feet up.
We'll take it from there
Meet your perfect cleaning team
We want you to be delighted with your clean every time. We know the secret to a great service is perfectly matching you with a cleaning team who understands your needs.
That's why we've hand-picked every one of our cleaning teams. We only choose those with extensive cleaning experience, a professional, can-do attitude and a passion for cleaning. They've got to be a bit fun and friendly, too.
Melbourne's Premium Home Cleaning Service
Know what your costs are
Take back control of your cleaning budget. Choose what suits you best – a time-based hourly rate service or a results-based flat rate. We also offer a range of specialist services.
Book your next clean in 60 secs
Our streamlined online booking system makes your life a breeze. Just click Book Now and we'll take it from there. Need an emergency clean up done super-fast? Just call. We're here for you.
We only employ the very best
Our premium Melbourne cleaning teams are at the top of their game and they really love to clean. But if you're not completely satisfied, check out our 200% satisfaction guarantee.
200% Satisfaction Guarantee
If you're not happy enough to recommend us to your friends, let us know and we'll send a team out to make it right. Still not thrilled? Get up to a full refund. Because that's how we roll.
T&Cs apply – Please see your booking confirmation for more info.
Hi. My name's Ed.
I'm an English engineer who fell in love with Melbourne while studying abroad and decided to call it home permanently in 2013. My parents always nurtured two things in me – an entrepreneurial spirit and the importance of a good work ethic. I've taken both these lessons to heart and integrated them in to the business ethos at Maid to Clean.
Maid to Clean was established with a single objective in mind – to help busy people create "me-time" by helping them to book a high-quality professional clean at the right price, when they need it most.
I streamlined our website, junked all the laborious 'obligation-free quote' palaver, put our costs upfront, and stripped away all the smoke and mirrors. I didn't reduce our services to the usual lowest common denominator – the cheapest price possible. Instead, we compete on a value for money proposition by giving you the best quality, most meticulous service possible at reasonable rates.
Posted by: CENTURY 21 Northwest
Date: July 22, 2019
A clean home is an attractive home. If you are not going to hire a cleaning service to straighten up your house before you put in on the market, you're going to have to learn how to clean your house to sell. Doing so is a key part of making your home buyer-friendly and the Century 21 home selling process.
A deep cleaning checklist for selling your home
Your deep cleaning checklist will help you learn how to clean your house to sell. It will help you to ensure that you don't forget anything and, importantly, that you pay attention to those items that can be overlooked. If you're ready to clean your home, you'll want to start with the big things before you get to the little things.
The big things
A big part of learning how to clean your house to sell is knowing what the most important parts of your home to clean might be. These are the places and things in your home that are easiest for prospective buyers to spot. If they're dirty, you can lose a sale. As such, you'll want to pay special attention to cleaning the following areas.
The fridge, dishwasher, and oven
These are bigger than you think. While you might be used to how your appliances look and smell, new buyers are going to view them with fresh eyes. As such, you'll want to make sure they are all cleaned inside and out. There are special products for cleaning out ovens and dishwashers, so invest in those. Make sure that your fridge is emptied and that you've cleaned out every shelf and drawer. Put in some extra effort to make sure that each of these major appliances shines.
The bathtubs, sinks, and toilets
You already know that these are high-traffic areas, so make sure to take care of them appropriately. You'll need to spend some serious time scrubbing here, removing every stain and bit of stray dirt. Make sure to pay extra attention to both the sinks and bathtubs, as they're very easy for even casual observers to look into. These are areas in which a little extra effort can go a long way.
Glass and mirrors
The goal here is to eliminate all of the streaks and smudges that you can find. Use a good glass cleaner and make sure to leave any glass surfaces as clear as possible. Good mirrors help to make rooms look larger, so you'll want to make sure that they are clean and that they reflect the light well. Glass also needs to be dusted, as the dust particles can make your entire house look a little bit dingier than it should.
Walls and counters
Your walls and counters have a few different issues that need to be addressed. First and foremost are the basic marks that have accumulated over the years – a good scrubbing should get rid of most, but don't be afraid to invest in a special cleaner if you can't get them out. More pressing is any damage to the walls or counters, which might need to be fixed with either new paint or even putty. Make sure that these areas look as close to new as possible.
Floors and baseboards
Your floors are the easiest area to see in your home. If they're not properly cleaned, the rest of your home will look incredibly dirty. Take the time to clean any carpets and use cleaners that you might have on your hardwood floors. You may also need to invest in methods to clean up scratches in some areas. Your baseboards should also be vacuumed and then cleaned by hand in order to get the best results.
The little things
In addition to the big items, figuring out how to clean your house to sell requires being able to identify the most important little things in your house. These items might not seem like they'd cause problems, but they're things at which most serious buyers will look before they put in an offer on a home.
Light fixtures
All of your light fixtures need to be deep cleaned before you move out. This is a multi-part task, so be prepared to put in a little work. Start by removing the lightbulbs so that you can replace if necessary. Next, you'll want to clean out the inside and outside of the fixtures with a microfiber cloth. Finally, finish by removing any stains and using glass cleaner if necessary. Once you're done, you can replace the bulbs and you should have not only cleaner fixtures but also much brighter lights.
Switchplates
Your switchplates tend to accumulate a lot of wear and tear over time. Not only are you constantly switching lights on and off, but you're also constantly touching the plates without noticing what's on your hands. It's very important to examine each individual plate in order to determine exactly how much work you'll need to do. Disinfectant wipes will help with most, but you may need to replace those that are scratched up. Don't be afraid to remove the plates in order to make sure that they are clean, as there can often be a fair bit of build-up around the edges of the plates.
Vents and fan blades
When was the last time you really looked at your vents and fan blades? You might have done a bit of cursory dusting from time to time, but these are areas of the home that tend to get neglected. You're going to want to remove your vent covers and clean them both inside and out, getting rid of any accumulated dust. If possible, you should also remove each individual fan blade and wipe it down. Make sure that you clean the parts that are generally covered by any lighting fixtures as well so that you can really make the fan shine.
Hardware
Much like your switchplates, your home's hardware gets a lot of wear and tear that you probably haven't noticed over the years. At a basic level, you're looking to get rid of fingerprints and the kind of random dirt that accumulates over the years. If your hardware is metal, though, you're going to want to use metal cleaner in order to restore it to its original look. You're not just dealing with wear and tear here, but very real environmental damage. As such, you'll need to use a little elbow grease to get the best results and make the hardware look pristine.
Windowsills
Your windowsills are another area that tends to attract quite a bit of dirt and grime. Unfortunately, most people tend to clean these areas with a light dusting, trusting that most visitors won't give them a second glance. When buyers come to your home, though, they'll use your windowsill as a test to see how well you have actually cleaned your home. It's recommended that you don't just dust these areas, but that wipe them down and remove any stains. If possible, you may also want to give them a quick coat of paint in order to make them look like new.
Conclusion
Cleaning isn't the only thing that needs to be on your mind when you get ready to sell your home. You also need to have a great agent who can make sure that plenty of interested buyers are able to see all of your hard work. When you're ready to sell your home, make sure to visit Century 21 Northwest to find an agent who can help you. You should also check out the New Home Affordability Calculator to determine how much your current house is worth – and how an agent can help you get ready to move into your dream home.
by Becky Badar on August 26, 2020
If you're a business owner, today is anything but business as usual.
As you continue to grapple with the evolving changes brought on by the coronavirus pandemic ‒ from social distancing requirements to telecommuting policies ‒ you're also faced with meeting changing expectations from your customers as well as local, state and federal governments.
One expectation at the top of everyone's list is a workplace that meets higher cleaning and sanitation standards. But what if you don't have the time (or the experience) to train your team on these new cleaning protocols… let alone keep up with them?
It may be time to outsource the dirty work.
Many businesses rely on third-party cleaning professionals to handle their sanitation and janitorial needs. If this is new territory for you, here's how to approach the search.
How to Clean Your Business During COVID-19
Your first task is to get familiar with the new steps that organizations must take to clean and disinfect their workplaces ‒ even if you aren't planning on doing the actual cleaning yourself.
For expert advice from the Center for Disease Control and Prevention, refer to the recently published CDC guide for cleaning and disinfecting public spaces, workplaces, businesses, schools and homes. Use this guide as your roadmap to develop an idea of the type of cleaning practices your business needs to follow. A cleaning professional will be able to help you fine-tune your plan with their services.
Create your plan.
Assess your workplace and figure out what needs to be cleaned and how frequently.
Identify your high-contact areas and determine the best way to disinfect them. The CDC recommends disinfecting these areas at least once a day.
Get familiar with the type of products and equipment that will be needed to get the job done. The EPA's List N contains a frequently updated catalog of registered surface disinfectants that can kill viruses stronger than SARS-CoV-2, which causes COVID-19.
Carry out your plan.
Whether it's you or your cleaning company, the CDC recommends the following:
Use soap and water to clean any surface before it's disinfected.
Then, use an appropriate disinfectant that's EPA-approved (i.e., make sure it's on List N).
Always follow the instructions on your cleaning agent and disinfectant. Proper usage isn't one-size-fits-all. It can vary from product to product. And make sure these items are safely stowed away once cleaning is done.
Maintain ‒ and revise ‒ your plan.
Keep in mind that cleaning practices may change over time due to the types of cleaners and equipment available. Just make sure you continue to follow the recommended cleaning steps ‒ soap and water first, disinfectant second.
Ensure that you and your employees are following local, state and federal guidelines for handwashing, face coverings and social distancing.
How to Choose a Cleaning Service for Your Business
Now that you have a plan, it's time to move that plan into action. The Better Business Bureau recommends seven steps you should take to find a cleaning professional.
Do your research. Ask friends, family members or others in your professional network for recommendations. Search for these or other companies online, and see what their reviewers have to say. It's recommended to find three companies to interview.
Interview your candidates. Interviews are a great opportunity to meet the individual(s) who will be cleaning your space. You can gain a sense of whether you're comfortable with the company and ask about the types of cleaning methods and products they'll use. In light of the COVID-19 crisis, many industry professionals are using new technologies and techniques ‒ from electrostatic spraying to disinfecting fogging.
Check their credentials. Get to know this phrase really well: registered, bonded and insured. You need to verify each one for any cleaning professional you're considering. Registeredmeans that the business is registered with their state's Division of Corporations office. Some geographic locations require companies to also be registered with their local municipalities. Important note: In most states, there is no agency that "licenses" cleaning services. However, if a company is going to be performing services outside the realm of standard cleaning (think any kind of HVAC/air duct work), it might need a license to perform them.
Bondedmeans that the business holds insurance that protects you from any dishonest or criminal acts by those who enter your property to clean. Insuredmeans that you will be protected if negligence on the part of the cleaning crew causes damage to your business (think a faucet that's left on by accident).
Ask for references. When you've narrowed down your field of candidates, ask them for a list of references. After calling these contacts, take note of the companies who receive repeated, positive feedback.
Discuss cost. Discuss your needs up front – this is where your plan comes into play. Find out exactly what's included in their services. Many factors impact cost: the size of your workplace, how long you plan on needing their services, frequency and any specific requests. A cleaning professional should walk through your business (following appropriate social distancing protocols) before providing an estimate.
Get everything in writing. When you've made your final selection, create a written agreement. This document should clearly state the actions that the cleaning professional will perform. Make sure frequency and time to complete the tasks are included.
Prepare your physical workspace. Make sure your team is aware of the cleaning schedule, and secure any valuable items or confidential information in your workplace. Before the cleaning crew arrives, take care of any hazards that might cause an unwanted slip or fall. Common culprits in offices include power cords, slippery surfaces or spills, dim lighting or cluttered walkways.
Protect What You've Worked To Build
Even if you take all the right precautions, accidents can still happen. That's why you need a good business insurance policy . At Erie Insurance, we know that liabilities vary from business to business. Our experienced local agents are committed to recommending the policy that's right for you. So as you take the right steps to keep your employees and your customers healthy, make sure the welfare of your business is covered, too. Talk to your local ERIE agent today for a no-obligation coverage review.



How to Start a Trash-Out Business
Property management companies are often in need of reliable cleaning services to make their rental units habitable for new tenants. Cleaning company owners can earn rental property cleaning business by taking advantage of referrals, targeted online and off-line marketing and direct approaches to property managers and landlords.
Cleaning for Property Management Companies
While property management companies often depend on building janitors or managers to maintain the exteriors and common areas of their buildings, individual units are another matter. Most property management companies ask tenants to clean their apartments before moving out, but this does not always happen. In addition, property management companies often update rental units between tenants, resulting in the spread of dust and debris throughout the living area.
Since building managers or janitors may not have the time to deep-clean individual units, property management companies and landlords turn to third-party cleaning services to make apartments ready for their new tenants. If you own a cleaning service in an area with a lot of rental housing, or are thinking about starting one, it makes sense to try and get some of this business for your company.
Start a Cleaning Business
If you haven't started a cleaning business yet, the process for doing so is usually straightforward. In addition to developing a business plan, legally organizing and registering your business with the state and opening a business checking account, you'll also need to do the following:
Check licensing requirements: Licensing requirements vary by state and municipality. Your local Small Business Administration office can let you know what kinds of licenses and permits you'll need.
Learn about insurance and bonding: Business insurance brokers, as well as bonding companies, can provide you with information about the types of coverage that you will need.
Purchase supplies: Contact cleaning supply companies and open a commercial account so that you can purchase the supplies needed to operate your business.
Hire workers and provide training: When you first begin your business, you may not need any employees. As you build up your clientele, however, you may want to hire others to help you in your cleaning work. There are several companies that provide training materials for cleaning companies, and cleaning industry associations, such as the ISSA, offer certification programs for cleaners, trainers, sales representatives and managers.
Franchising A Cleaning Business
Franchising is an alternative to starting a cleaning business from scratch. While you will be required to pay an initial franchise fee as well as ongoing royalty payments, franchising is often a good option for industry novices. The franchise typically provides training for you and your employees, assistance with finding an office location and marketing support. In addition, you'll be able to operate your business under a well-known established brand, something that can be useful when approaching property managers.
Building Your Business
Business relationships are built on trust. As you grow your business and your reputation, you'll be in a better position to secure contracts with large, well-managed property companies:
Develop Promotional Materials
Promotional material development should be part of your business startup process. Set up a website and social media profiles for your business, get business cards and take out ads in local media outlets. Offer free estimates to qualified prospects; this provides you with the opportunity to meet property managers and landlords in person.
Get Referrals
Let friends and family know about your new cleaning business. They can pass on your information to property managers and landlords in their social circles. Members of your personal network who rent their homes or commercial properties may also be willing to pass on your information to their property manager or landlord.
Contractors and handymen can be a good source of leads for your business, as they often do work on rental properties and can let you know if a building has recently been sold, is under new management, has vacant units or has undergone a refurbishment.
Contact Property Managers and Landlords Directly
In addition to searching for property management companies online, you may also find some good leads just by walking around local neighborhoods. Look for signs with the names and contact information of property management companies or landlords on apartment buildings and take a photo with your phone. Contact the companies directly to pitch your services.
Marketing to Commercial Property Managers
Servicing commercial properties, such as office buildings, can be a lucrative alternative to cleaning residential properties. Since some property management companies offer both commercial and residential property management, you may be able to negotiate a contract for a commercial property with one or more current clients.
If you plan to target managers of medical office buildings, be aware that you and your staff will need additional training before being allowed to clean medical or dental offices. This training includes respecting medical privacy laws as well as learning how to clean to meet the high standards of sanitation required in a health care facility.