Rachel Khoo, author of My Little Paris Kitchen and My Little French Kitchen is constantly travelling between France and London for work. She says she feels "quite at home at the Eurostar terminals!"
In 2013 Rachel spent months travelling all over France for research trips and photo-shoots for her latest book My Little French Kitchen – giving her suitcase a really good workout. It doesn't seem to matter how far she travels though, she always look good whenever we see her and we asked her how she does it.
Many thanks to Rachel who says "Here are my trips for looking good while travelling…"
1. Think crinkle-free: be smart with your packing
Opt for clothes that are easy to iron (steer clear of pleats and crisp blouses). Or to keep things really simple – pack pieces in your wardrobe that don't need ironing! I have a few go-to dresses that I always travel with. They're op-shop finds, and dry quickly when washed, and can be worn in all seasons (with or without stockings).
2. Shoe polish = a life saver
Keeping your shoes in good nick will feel like an instant pick-me-up if your travelling outfits are starting to appear a little dishevelled.
3. Stick to a colour theme
Even though I love to wear loads of colours, when I'm travelling I try to stick to a theme of just a few colours. Prints are fine, just make sure the clothes you pack can be mixed and matched with everything else in your suitcase.
4. Keep things simple when travelling through airports
Wear shoes that are quick and easy to whip off (it's not very chic fumbling with laces and buckles when asked to remove your shoes at airport security!)… and keep jewellery to a minimum to avoid hassles.
5. Pack a silk scarf
Especially helpful when the weather is looking a little unpredictable, a silk scarf is handy for a simple pick-me-up when you're getting tired of wearing the same thing everyday when travelling. Silk also dries super quickly, which makes life easier if you need to hand wash it.
6. Pack travel-sized laundry detergent or soap for hand washing.
In case of accidental wine spills! You never know when you might need to give your clothes a rinse. I'm a fan of the blocks of laundry soap from Marseille (very cheap and sold in French supermarkets).
7. Fun socks can save the day
As you might have seen on my television show, I'm a fan of colourful socks! When you're travelling with colleagues or in a group, chances are your socks will be seen – so why not choose cute, coloured pairs to keep things fun?
8. If you wear nail polish, remember to bring it with you
So annoying when you chip your brightly coloured nails, and you don't have the right colour polish with you to fix them up. Keep some back-up polish in your travel kit.
9. Moisturise!
I'm sure you've read it one thousand times in magazines, but the air-conditioning on planes (and long trains for that matter) can be very dehydrating for your skin. I love the body and face moisturisers from Ren Aesop or Neal's Yard.
10. Do your grooming before you travel
If you can, try and book in your hair appointments and waxing before you travel, so you don't have to think about it on the road. Nothing more annoying than trying to tidy up your eyebrows in the unforgiving lights of a hotel bathroom!
Sometimes, when you are travelling, you will end up tired and you might look stressed and messy from exhaustion, jet lag or being in an uncomfortable position on your seating area.
Picture that tired eyes, messy hair, dry skin, crumpled clothing – would you like to look like that when you reach the end of your journey? Of course not, we all want to look good- always!
Travelling isn't just about all the fun we will get but how we look also matters a lot. No one wants to look stressed or grungy after a trip.
Everyone wants to look fresh and camera ready all the time. Well, you don't wanna see an ugly picture of yourself on Instagram.
So, it is important that one looks good while travelling so that when you arrive at your destination, you are already ready to start the fun and you are sure your selfies would look great! So, how will you do that? Take a look at the tips we have for you.
Table of Contents
Avoid stress.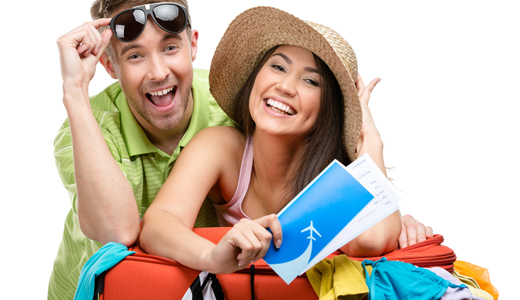 Of course, if you don't want to look stressed out, then avoid stress. You have to start a trip with a good mood.
Prior to the trip, arrange everything at work, pack your things well, sort bills and other things that you need to do. If you have settled every single thing before you leave, you will not fret while on travel. Instead, you can focus in having a good time and in chilling out.
Get enough sleep.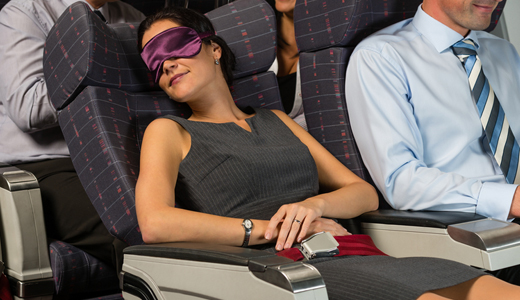 Sleep well before a travel. You will end up looking tired if you did not get enough sleep the night before it. You can also sleep during travel.
Try bringing with you some eye mask, ear plug or even a pillow. But if you cannot sleep because of some noise or other distractions, do not force yourself to do that because if you will, you will keep on thinking about the distraction and will just stress you out.
Simply, relax and get a refreshing rest with your eye shut. When you get to your destination, you will surely feel good.
Wear comfortable and stylish clothing.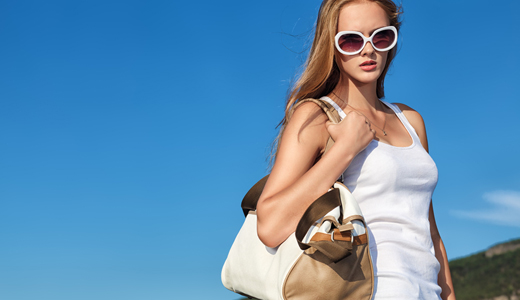 Well, when we say stylish, we mean something fashionable and presentable to wear while being comfortable and easy. You can get into fitted sweatpants or some travel pants that are available in outdoor stores.
You can also wear a light fitted top to keep you comfortable. Bring with you a jacket or a sweatshirt in case it would be cold during the trip.
Wear slip on shoes or a shoe that you can easily take off and never wear new shoes. Wear socks too to protect you from cold and to save you from odor problems when you take off your shoes in the airport for inspection and security purposes.
Just be sure that you feel comfortable with whatever you are wearing when you are on travel.
Take care of your skin.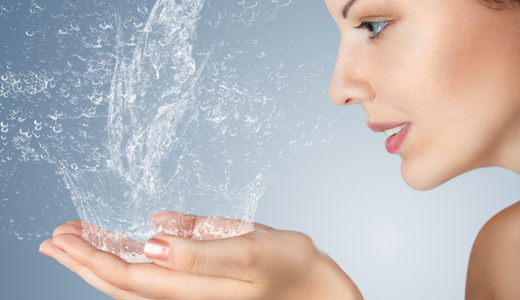 It wouldn't be good to feel dry when travelling which is a possibility due to changing climate or merely by being in a transportation vessel with stale air circulation. Wash your face when you can.
You can also bring a spritz bottle with water or some lavender oil. To avoid dry and pale skin, bring a moisturizer.
Stay clean and smell good.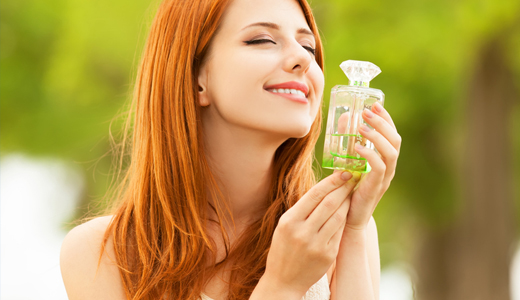 Well, no one wants to smell foul especially with a lot of people around. Avoid unpleasant odor by bringing with you your favorite scent but make sure you do not spray that while inside the plane or vehicle because some people are sensitive to smell.
Freshen up your breath by carrying mints with you and avoid smoking too. Through this, you will not smell stale. You can bring some wipes as well to keep you clean and refreshed.
Wear your hair simply.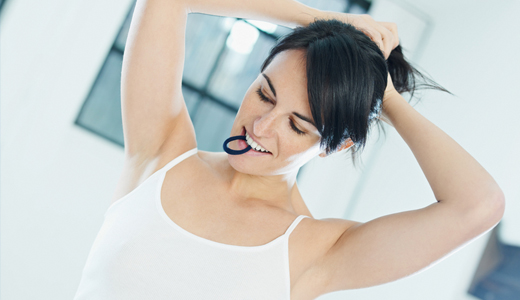 With a simple hairdo, you will feel comfortable with it. You can decide on how you will wear it like you can just let it down or pull it up for a ponytail or a braid.
Bring with you a leave-on conditioner or an anti-frizz solution to fix some hair problems that you might encounter. No one wants a bad hair for a happy moment.
Avoid wearing too much make-up.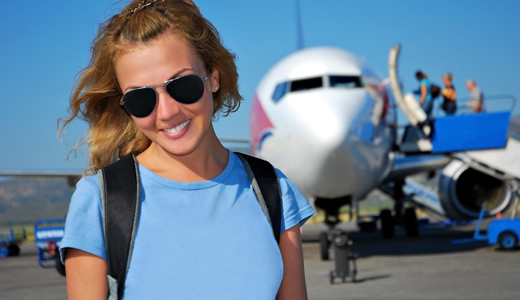 This tip would be for women of course. Instead of overdoing your make-up, simply wear a lip gloss or maybe your favorite shade of lipstick.
Add whatever you want as long as you look simple. It would look bad if you smudge your make-up during travel.
Bring a water bottle.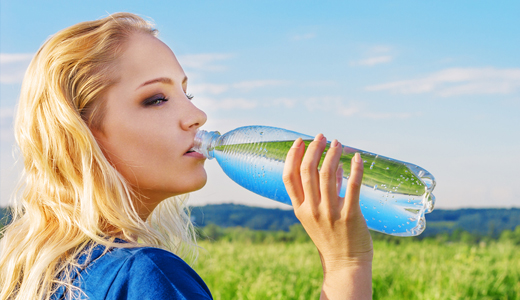 It is always good to carry a water bottle with you when travelling for it will keep you hydrated and yeah, you will look good that way.
void sugary drinks and alcohol for this will make you drowsy or will make you feel hyper. So, go with water instead.
Eat healthy food.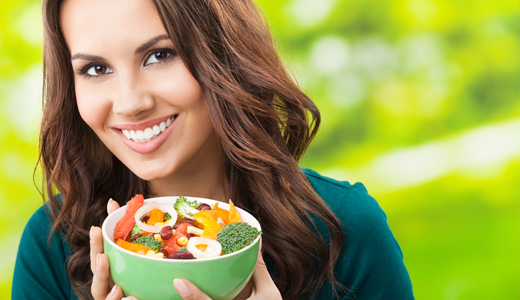 You will look more refreshed if you eat healthy foods instead of junk foods. So, if you can, pack your own food like fruits, sandwiches, and nuts.
When you arrive on your destination, seek for places that offer healthy food. You can also check for places where you can get healthy food before you leave for a trip.
Choose a good luggage.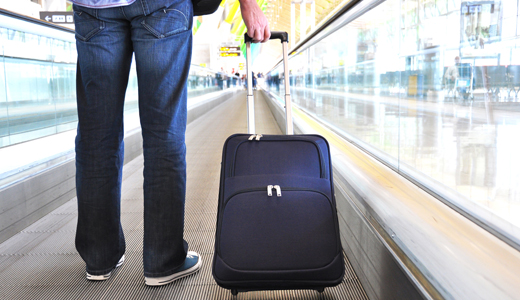 Yes, this is important because if you carry a luggage that is too heavy or too large for you, you won't look good with it. Choose those that are not heavy when empty.
It has to be easy to pull too to avoid strain on your part. For your carry along bag, get one that has pockets or you can just organize the contents so that you will not find it hard to grab the things you need inside it.
It isn't that hard to make you look good while on travel, right? Pair that with confidence and a smile, then you will surely look appealing.
Try packing and preparing your clothes too before the trip so you can decide on how you will look and you still have some time to change your style. Just be sure to wear comfortable clothing all the time and do not bring too much clothes too.
But aside from what you wear, it is always better to look good and feel good inside for it would exude from within you giving you that lovely glow.
Like This Post? Pin It!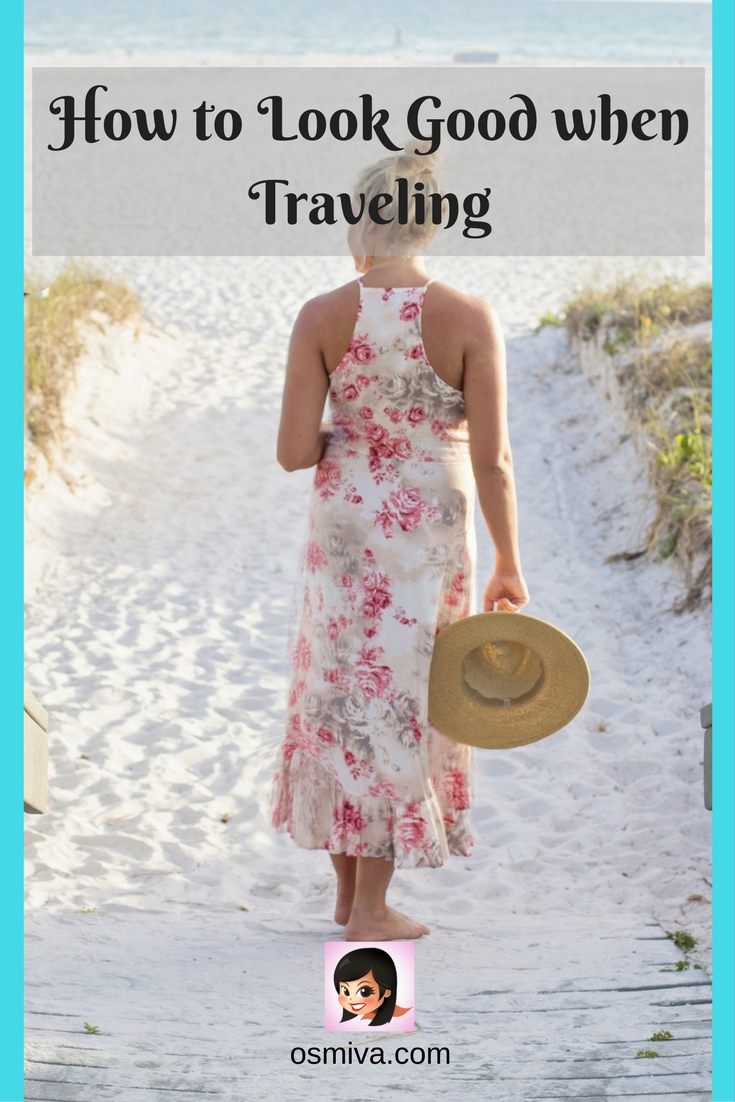 Knowing how to look good while traveling is a handy talent, particularly if you travel for work and need to be ready to go as soon as you land.
But while frequent travel does have its perks, it can make it harder to maintain a consistently fresh visage.
Time zones and irregular sleep patterns, dehydration and poor diet from in-flight meals are just some of the problems that can be experienced when one's life is regularly up in the air.
Starting from the inside out, here are some ways to make sure you're keeping up appearances.
Hydrate
It's one of the easiest things that you can do to keep your skin and energy levels in check. Water, and plenty of it, not only prevents your skin from looking tired (aircraft cabin humidity is notoriously low) but will help fight the effects of jet lag when you land.
Adding a slice of lemon and the Vitamin C it brings will give your immune system a much-needed boost.
Moisturise
Keeping your body hydrated is the start. Investing in a good moisturiser and eye cream will help with puffiness from sleep, or lack-thereof, and provide a barrier against the drying cabin conditions.
Rather than piling it on and risking a breakout, cleanse your face every five to six hours and then apply a layer of moisturiser or a moisture-rich energising mask.
Sleep
Getting a decent sleep on a plane sounds almost contradictory, particularly when negotiating the tight fit of economy class.
One way to achieve this is to download to your phone or tablet a guided relaxation. This has the dual benefits of blocking out noise while teaching you how to relax. Learning how to take naps as they come is an important skill to master in order to look good travelling.
Be comfortable
Avoid clothing that is restricting or prone to irritating. Natural fibres such as Merino wool and cotton will help regulate body temperature, while being soft enough to accommodate being seated for long periods of time.
The same can be said of blanketing. While most aircrafts provide blankets, packing your own in natural fibre such as Merino wool will help maintain a healthier body temperature, making it easier to sleep. They're also hypoallergenic, so won't irritate either the skin like synthetics do especially on longer flights.
Eat well
As best you can, anyhow. Which means avoiding the fast food options at airports in favour of freshly prepared meals that include vegetables and fruits.
Mid-flight gets a little trickier, but the vegetarian options can sometimes be the best choice. Otherwise, avoid complex carbohydrates like pasta – which breaks down into sugars – and choose meals that are higher in protein content.
Want to know more? See our guide to the best wrinkle-free travel clothing and tips for packing lightly.
Benjamen Judd is a Sydney-based writer who has been published in some of Australia's biggest publications, including the Sydney Morning Herald and the Australian Financial Review, and regularly speaks on radio about contemporary men's style.
Looking good when traveling is almost a mandatory requirement the moment you start planning your trip. It's not solely meant for the sake of taking photos, it could set the mood for the whole trip and can be something to make you feel good about yourself.
But even if it is all about making sure that you look good in photos, it isn't necessarily a bad reason at all since these travel pictures hold good memories. It's nice to look at them years from now.
Before you look for pegs on what to wear during your summer trip to the Bahamas or your winter trip to Japan, here are tips on how you can look good effortlessly!
Prep yourself before you travel
Aside from the fact that you look good even when you don't double the effort—you got to claim it you know—it's best if you still prepare for the trip.
You don't want to regret that pretty zit sitting on top of your nose just because you skipped your skincare routine days before your flight. We get you, our excitement gets the best of us, but skipping on the most important part of your self-care can cause you breakouts.
Once you've arrived at your travel destination, make sure to continue with your routine. Prepare a travel-sized skincare kit so as not to take up too much space in your bag if that's what you're worried about.
Consider packing light
Surprisingly, leaving a handful of chic outfits and your big ass pouches of makeups can make you look good even more! How? You can strut around the airport or practically anywhere with your best luggage.
Once you get rid of all the extra baggage that you thought you need when traveling, you will easily look good and even feel good. This way, you don't have to worry about pulling in your suitcase while carrying a duffel bag on your right shoulder, and a sling bag on the other while walking on the streets and waiting for a cab to scoop you in and take you to your hotel.
A few classic pieces and some trendy accessories to match them is enough.
Go for wrinkle-free fabrics
Don't go through the hassle of ironing each and every piece of clothing you have in your suitcase right after you've checked in your hotel room.
Choose fabrics that are wrinkle-free. You can pick from neoprenes and synthetic fibers to Spandex blend fabrics. It will save you time.
If you're more relaxed throughout the trip, you don't have to worry about looking good. Your aura will do that for you.
Choose an appropriate hair-do
Check the weather of the place you're visiting before you decide on which hair-do to sport during your trip.
If you plan to go to hot and humid places like Southeast Asian countries, skip the curling irons, hair straighteners or anything with extreme heat. It will surely cause more damage to your hair than making it look good which will only last for hours.
Your best option is to go for the classic looks. You don't have to put too much effort into making your hair look awesome. Natural is the way to go. And if in case you want to play around, braids and buns are safe bets.
Carrying a little hairspray in your bag can also save a bad hair day. Bring a small bottle and you're good to go.
Use all-in-one products
There are dual-purpose products readily available in the market. Wise choices like this can benefit you in more ways than one.
Let's say for example a foundation that also doubles as a sunscreen. That's definitely going to save some space in your bag as you only need to bring one bottle. You can also have a toner, makeup remover, and cleanser in one product.
Stingy choices? I say wise and practical.
Wear cute comfy clothes
While we're all for looking chic and fab, we should not forget that comfort is everything. It shouldn't be sacrificed.
Start by looking for cute dresses with soft fabrics. I mean, who are we kidding? Dresses are easy to wear, it's comfortable and they come in cute colors and designs. It's a win-win situation. No need to argue about that.
If you plan to visit a country with cold weather, just pair your dress with knit tights or leggings and then pair it with a comfy sweater. Jeans can be an option too, as long as it's stretchable and breathable.
Your shoes should be made for walking too! You'll never know when you need to walk a mile. Being prepared will save your soles from aching the entire trip.
Include some snooze while traveling
And to top it all off, a good sleep goes a long way. Just because you're traveling doesn't mean you have to be upped with energy all the time. You need some rest too. If beauty rest is what they call it then so be it.
Create an itinerary that doesn't compromise your sleeping schedule. Sleep early if you must, you have days of discovering new places ahead of you. You need all the rest that you can get to look good and to avoid the crankiness.
If it helps, put on a beauty mask, listen to relaxing music, meditate and go to sleep.
It doesn't take an entire village to look good when traveling. All you need is the right mindset, the right clothes to wear, and the right international carry-on luggage to carry all your stuff.
I strive to always look my best, no matter what I'm doing— and travel is certainly no different. It's not the easiest thing to do though— we can't all look like Jessica Alba does when we step off a 12-hour flight (I mean really, it's just ridiculous how good she looks) but it's no reason to be schlepping around an airport in a sweatshirt with greasy hair to top it off. Here are my top tips on how to look stylish while traveling.
Wear a hat
I've become such a hat person because they can really change a plain-jane outfit into something worthy of a fashion blog photo opp. On top of that, they can help you keep cool in the warm weather, protect your skin from the sun and can cover up your less-than-clean hair. I usually get my hats from Asos, but TopShop and H&M have some high-quality ones at decent prices as well. I don't usually spend too much on my hats as I sadly left a beauty of a hat on a plane once…
Plan your outfits while you're packing
Some may call this obsessive, but I call it a time-saver and the cure to my over-packing addiction…
When I'm packing for a holiday, I plan out each and every outfit that I'll wear. This starts with writing up a rough itinerary of what we'll be doing, including any nice dinners, day tours, etc. I then make a note of what type of outfit and footwear I'll need for each part of the itinerary— for example, "casual day outfit with converse", "nice dress with heels", etc.
Finally, with the type of outfit in mind, I create each and every outfit on the floor of my room and document it by taking a photo on my phone. I know, I know… it takes some extra time and effort, but it helps me to be a much more efficient packer and I'm never stuck with a bunch of mis-matched options at the end of a trip. Try it!
Watch out for what's on your feet
Yes, they're great for long periods of walking, but please stay away from wearing workout trainers on your holiday (unless, that is, you're actually working out.) I'm sad to say that Americans are the most guilty of this—that comfort often triumphs over fashion but ironically this makes you stand out in the crowd, and tells everyone you're a big ole tourist (and therefore you're a prime target for pickpockets.) Stay comfy and still look good with some fashion-forward comfy shoe options, like Converse (my go-to), Stan Smiths, Keds, Sperrys, or Cole Haan's Air Bacara Ballet Flats.
Master the art of slow travel
Blisters, sweat, and achy legs ain't pretty. When I learned to appreciate slow travel, I found it much easier to dress stylishly while traveling. I was able to ditch the shorts-tank-sneakers uniform that I developed during my backpacking days and instead incorporated heels, dresses, and an appropriate shower routine (I know, ew.) Experiencing a destination slowly means no long days of walking, no missed opportunities to freshen up back at the hotel before heading out to a romantic dinner, and of course, getting the chance to know your location in a different way.
Rock a bold lip
I mentioned in my Must-Have Beauty Items for Travel video that I always bring bold lipsticks with me when I'm traveling. They're so on trend right now and thank god for it because a bold lip makes me feel so put together and glamourous. And if you go for a bright pink or coral after a day at the beach, your new tan will pop! Watch the video for some of my favorites.

Be stylish AND comfy
It's completely understandable to want to be comfortable on long travel days, but there are plenty of ways to be comfortable without sacrificing your appearance. My go-to plane outfit is the classic combo of thick black leggings, a long, loose top and a scarf. The scarf pulls the whole outfit together, can infuse some color or pattern into it, and will help keep you warm. When the weather is hot, I go for a maxi dress or skirt instead, but still stick with the scarf. A maxi will keep your legs a bit warmer on chilly planes and trains, and the scarf can come off when you get start to get clammy.
Tailor your beauty routine
Depending on your trip's duration, purpose, destination and such, your beauty regime for it will need to be different. Plan for the weather, the activities that you're doing, etc. and bring the beauty products that will help keep the elements at bay. For example, when I've got a long day of travel ahead that includes a moisture-sucking flight, I rely on my Rimmel Stay Matte primer and powder to help me be a little less greasy-faced. For sunny holidays, I choose the products in my arsenal that include a decent level SPF so I don't go tomato-red on day one. The same goes for hair products— think about what you'll be encountering and bring along whatever it is that will keep your hair looking fresh and you feeling beautiful.
Don't appear to be a cheapo (even if you are)
I have a fascination with people who radiate posh-ness without spending ridiculous amounts of money on clothes, eating out, etc., and it's something that I strive for. Even if you're short on cash, don't let it show. Nothing's less stylish than drinking a bottle of wine on the street (…straight from the bottle) because you're too cheap to pay for one in a restaurant (note to self— I was an embarrassment when I was a broke student…)
What do you do to stay stylish when you're traveling? Let me know in the comments, I'm always open to more suggestions.
How To Look Good When Travelling
Don't we all dream of packing our bags and travelling to an exquisite location? Somewhere far away from work and responsibilities, where your only job is to take aesthetic pictures and look amazing. In this digital age, everything in our lives must be documented through pictures. What good is a vacation without selfies? Everyone wants to look like the best version of themselves while on vacation but sadly, very few people get to do this. Looking good every day while on a vacation is an art that has only been mastered by few. For most of us, it's a never-ending struggle of hiding lack of sleep under loads of concealer.
However, if you're determined to look like an Instagram model on your trip this time. Then, here are a few tips:
Step up your hair game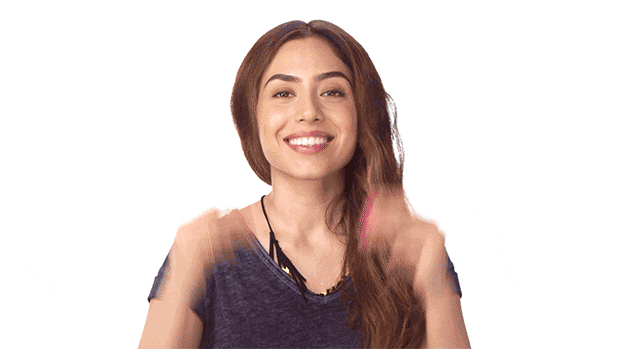 Experiencing a bad hair day usually is bad enough as it is, now, imagine if this happens when you're travelling. A bad hair day has the tendency to ruin your day as well as your pictures. Which is why it's essential to learn easy hairstyles before your trip. Pretty braids that look effortless or messy ponytails that make your hair look less disastrous and more attractive are something that you need to master. It will come handy on days where your hair refuses to cooperate and you still need to look fabulous. No one has time to wash their hair every single day on vacation while there are so many other interesting things to do. Lucky for us, there's now a thing called dry shampoo. This is a must-have for everyone while travelling. You no longer have to worry about your hair ruining your entire look. With just one spritz, you can transform disgusting dirty hair into beautiful hair.
In the case of makeup, stick to less is more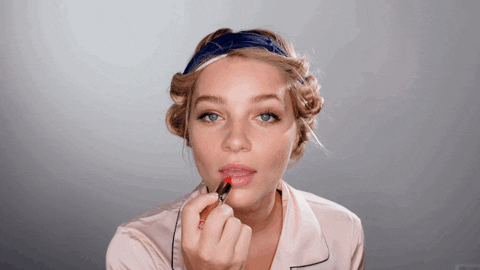 You may want to showcase your amazing makeup skills on a trip. However, excess makeup and a new climate are recipes for disaster. You never know when something might affect your skin and cause your skin to breakout. Piling on makeup may look good at first but will be cakey by the end of the day. Minimum makeup in this scenario is your best option as it gives your skin time to breathe which will lead to fewer breakouts.
Switch your regular foundation with a tinted moisturizer or a foundation that lasts all day. An effective way to make makeup last all day is to prep your skin with primer before applying makeup and topping off your makeup with a setting spray. The less makeup you have on, the more fresh-faced you will be for the rest of the day.
Give your skin care routine priority status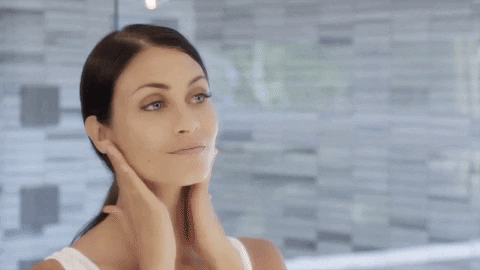 After a long day of partying and taking in all the sights of your new environment, you may not have the time to follow the same meticulous skincare routine that you followed back home. While no one's asking you to follow your daily eight step routine, you still need to take some time out to take care of your skin.
Don't skip out on moisturizing or exfoliating when you are on vacation if you want to look good. Another thing you must never skimp out on is sunscreen. Remember, your makeup will only look flawless if your skin is fresh and glowing. Carry moisturizer and sunscreen in your bag so that your skin is protected and hydrated at all times.
Experiment with your clothing style
A trip away from home is the perfect occasion to experiment with some new styles. Don't shy away from trying something new, whether it's a colour you've never tried before or a print that you've never worn. Have some fun with your wardrobe and match different items together to create a spectacular outfit.
Do not limit yourself to the same old dressing that has worked for you all these years. Try to expand your horizons and step out of your comfort zone, it will make for one hell of a selfie if nothing else. It's no secret that all the travelling and lack of sleep can make anyone look dull. The last thing you want is to look tired and dull during your trip.
One way to solve that problem is to opt for bright and vibrant dresses. For starters, they will divert all attention away from your face and give you an instant glow up. Colours like red, blue, yellow can do magic for your appearance.
Carry the right accessories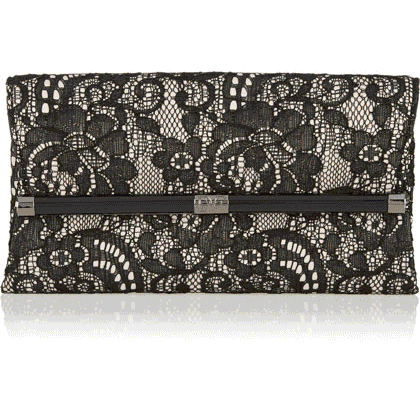 Make sure to carry accessories with you that can instantly transform any outfit. Whether it's a cute hat or a pretty scarf, no vacation look is complete without the perfect accessories to top it up. With all the walking around you might need to do to take in all the sights, you need the right kind of footwear.
Choose the right pair of shoes while travelling because they will decide the course of the rest of your day. If your shoes are a slight bit uncomfortable then the rest of your day goes down the drain. You need to choose shoes that look and feel good. Sneakers, wedges or sandals will look gorgeous underneath any outfit and won't make walking seem like a difficult chore as well.
Vacations are meant to be a stress-free time in your life that should be enjoyed to the fullest. They are important for our health as well since we feel happy and look fresh. Being happy leads to clear skin. It is not the time to constantly worry about what you're going to wear the next day or how you're going to walk in all the uncomfortable shoes that you have packed.
There are many places from where you can purchase amazing clothing for your vacation that looks like a million bucks but costs way less. Now that you have got all the travelling tips down pat all that is left is to pick a location and fulfil your wanderlust dreams.
Jenny Harrison is a passionate fashion and lifestyle blogger. She loves to get engaged with the readers who are seeking fashion, fitness and lifestyle-related information on the internet. She is a featured blogger at various high authority blogs and magazines in which she shared her research and experience with the vast online community. Currently, she is associated with Sophie and Trey , an online boutique offering crop tops, white romper and cute dresses for women. Follow her on twitter @MJennyHarrison for more updates.
Our travel guides aim to give you the best and most up-to-date information on the major travel destinations around the world.
Here you will find budget tips, money-saving advice, and recommendations on places to stay, things to see and do, and where to eat.
No matter what type of vacation you are going on — a cruise, backpacking trip, island getaway, two-week holiday, round-the-world trip, or family vacation — these destination guides will give you all the information you need so you can travel better, longer, and cheaper.
I know how bad it is to get outdated information in print guidebooks. I've been the victim of it too many times. I update this section twice a year to keep the content fresh!
Select a country on the map below or search for your destination.
Regional Travel Guides

General Travel Tips and Resources
Travel is more than just getting up and going. It's about being knowledgeable so you can travel better, cheaper, and longer. So besides the destination guides above, below you will find links to articles I've written that deal with planning your trip and other general advice, so your total vacation is as amazing as it can be. These articles are relevant for any trip, no matter how long!

My Budget City Guides

Book Your Trip Now!
Below are my favorite companies to use when I travel. They are always my starting point when I need to book a flight, hotel, tour, or train, or for meeting people!
Skyscanner – Skyscanner is my favorite flight search engine. It searches small websites and budget airlines that larger search sites tend to miss. It is hands-down the number one place to start.
Momondo – This is my other favorite flight search engine because it searches such a wide variety of sites and airlines. I never book a flight without checking here too.
Hostelworld – This is the best hostel accommodation site out there, with the largest inventory, best search interface, and widest availability.
Booking.com – The best all-around booking site. It constantly provides the cheapest and lowest rates and has the widest selection of budget accommodation. In all my tests, it's always had the cheapest rates out of all the booking websites.
Couchsurfing – This website allows you to stay on people's couches or in their spare rooms for free. It's a great way to save money while meeting locals who can tell you the ins and outs of their city. The site also lists events you can attend to meet people (even if you're not staying with someone).
Intrepid Travel – If you want to do group tours, go with Intrepid. They offer good small-group tours that use local operators and leave a minimal environmental footprint. And, as a reader of this site, you'll get exclusive discounts too!
Grassroots Volunteering – This site compiles a list of good local organizations to volunteer with that keep the money within the community.
Get Your Guide – This is a huge online marketplace for tours and excursions. It has tons of tour options in cities all around the world, including everything from cooking classes and walking tours to street art lessons!
SafetyWing – This site offers convenient and affordable plans tailored to digital nomads and long-term travelers. It has cheap monthly plans, great customer service, and an easy-to-use claims process that makes it perfect for those on the road.
Check out my travel resources section, which includes even more of my favorite travel companies that will save you money, will help improve your travels, and offer great customer service!
Get More from Your Travels as a Nomadic Matt Plus Member!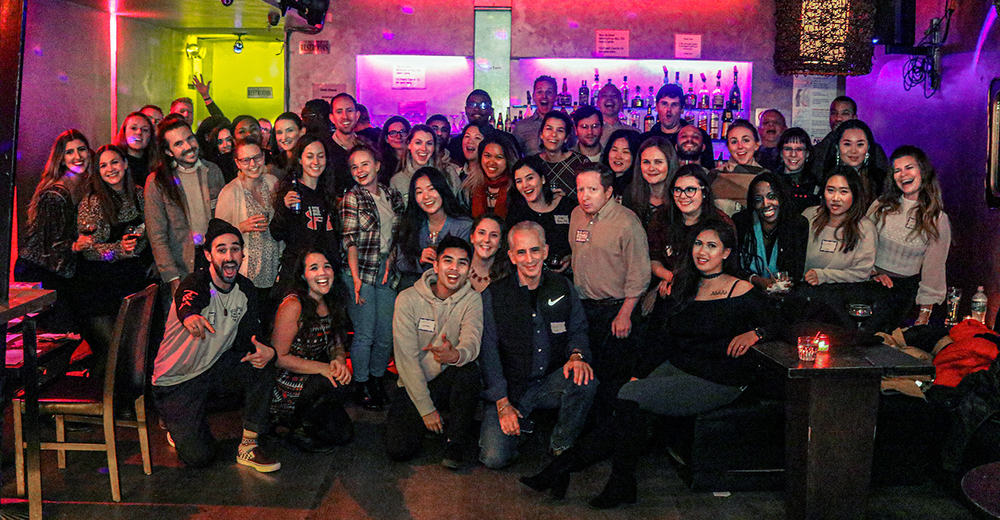 Looking to get more out of your travels? Join our NM+ program and get travel stories and tips not shared on the blog, regular Q&As with me, access to all our virtual event replays, free copies of our guidebooks, free access to our blogging and writing courses, autographed copies of my books, members-only travel discounts, and so much more!
Want to improve the way you look in portraits, or improve the portraits that you shoot? Here are 9 common reasons people look awful in portraits and tips on how to fix them.
#1: The shooting angle is too low
Generally, the lens should be above your eye level for a more flattering photo. Here's a pretty dramatic example:
Either hold the camera little higher (if it's a selfie), ask the photographer to hold the camera a little higher, find a taller friend to shoot the photo, or bend your knees a little to even the odds. Also, tilt your chin down a little (but not too far) — no one wants to see what's up your nose.
#2: You are too close or far
Faces look different depending on the distance between the lens and the face.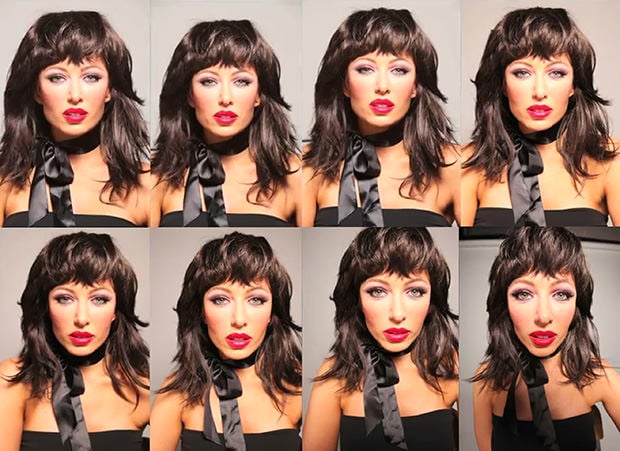 This is why sometimes people think they look great in a mirror but terrible in photos. To find your best range, have a friend use a camera with a zoom to take multiple shots of you looking at the camera with your face filling the frame each time — look through them and see which one you like best. You can usually narrow it down to close, medium, or quite far away. Once you know, ask the photographer to either back off and zoom in or come closer and zoom out so distance between you is within your most flattering range.
#3: Your eyes aren't smiling
Obviously, you want to smile in photos, but the eyes are just as important as the mouth. To give a confident "eye smile", try a technique called "squinching." This involves squinting the lower eyelid while only allowing the top lid to come down slightly.
Give it a try in the mirror now. See how much more confident and appealing you look?
#4: Your body position is wrong
Having a photo taken of your head and shoulders at a 90-degree position to the camera makes the photo look a bit like a mugshot. Turn one of your shoulders slightly towards the lens to break away from that. Your shoulders should be at about a 30-degree angle to the lens. Here's an example from a pro shoot for one Dr. Anthony Romeo:
Doing this is also really flattering if you are a bit wider — it slims you. Also, push your shoulders back and down a little to lengthen your neck and improve the look of your upper torso. We don't want hunched shoulders, right?
#5: You smiled for too long and it went weird
Smiling for extended periods on command is hard, as I'm sure you know. The longer you smile the more fake it will generally look and sometimes, especially in a group photo, it takes a while for people to faff around and get ready. Ask the person taking the shot to count it down 3, 2, 1 so you can spend only a second or two smiling and posing.
#6: You weren't paying attention or you weren't ready
When a photo is being taken, give it your full attention to avoid those awkward mouth-open, crazy-eye shots. Don't look away from the camera. Don't take this moment to talk to or respond to someone talking to you. Try not to blink. Just do your thing and pose for these few seconds.
#7: You pulled a face
Don't get me wrong, if you're going for a photo where you look like you just don't really give a rat's how you look, go for it. But generally, poking your tongue out, pulling a face, pouting etc. looks stupid and can make the difference between a shot you'll be proud of and something you'll look at once, chuckle, and never want to see again. Resist the urge, or if you just can't, ask the photographer to take two shots, one nice one and then one less serious. Compare them later and see which one you and your friends like best.
#8: You only took one photo and didn't check it
Don't be afraid to ask for another shot if you feel like you messed it up: you may only be in that situation once and sometimes you blink or generally just mess up. Ask to see the shot after it's taken and do it over if you like. Get involved and interested in creating a nice image.
#9: You're generally 'not into it'
Some people don't like having their photo taken, sure. But if you realise you are going to have to be in one, accept that. If you can't avoid it, you might as well try to look your best, right? A lot of the time people hate having their photo taken because they think they always look awful or have low self-esteem. If you put in zero effort, you will probably get a poor result, just like most things in life, right? Reading through and understanding these tips will help to change that and have better photos taken of you.
#10: Bonus tip: You look good in your own way
We are all different and that's what makes us wonderful so don't shy away from having your photo taken. Be a part of it and put your best face forward with a bit of positivity and a little knowledge. You are not as ugly as you think.
About the author: Luke Appleby is a photographer, videographer, journalist, and Photoshopper based in Auckland, New Zealand. He's good with cars, cameras, and cats. As an experienced freelance photojournalist, Appleby is available to shoot a diverse range of assignments. You can connect with him through his website, Twitter, and Facebook.
Image credits: Header photo from The Bride of Frankenstein/Universal Pictures, silly face photo by Adam Edmond
A simple way to discover a new world of traveling
Discover Places
Find new locations, learn about new cultures and get valuable tips for your journey.
Plan Trips
Arrange trips and meet those who share your passion.
Travel Together
Find your travel buddy and meet locals from all over the world.
Share Experience
Post your most memorable moments and contribute to the travel community.
YourTravelMates is a social platform where every traveler can share their experiences, find awesome travel buddies and gain invaluable knowledge from locals. The service welcomes everyone who is interested in traveling to join and help build the greatest travel community out there. It is a trip planning platform – a home for more than 50 000 travelers. The service aims to make travel experiences and getaways unforgettable by helping members find their most desired travel partner or companion from a varied list of users, bridging the gap between cultures, countries and travel experiences.
YourTravelMates motivates and inspires travelers to talk about trips, share advice from locals, recommendations and more. YourTravelMates service makes it quite easy to meet someone with local knowledge of a destination user want to visit. The service has unique content (ex. travel photos) and functions. Our audience is comprised of adults traveling for both leisure and business – all looking to experience the world.
By Indeed Editorial Team
Updated March 7, 2022 | Published June 8, 2017
Updated March 7, 2022
Published June 8, 2017
Copy to Clipboard
Related: What to Wear to an Interview: Professional, Business Casual and Smart Casual
Check out Ingrid Nilsen's interview look-book for inspiration on making a great first impression.
Interview Attire Guide
Start by researching the company's dress code.
Follow our workplace attire guide below.
Choose clothes that make you feel comfortable and confident.
Use your best judgment and don't overthink it.
Avoid revealing clothing.
Choose clothing accommodating to the climate and season.
Check for stains, snags, pet hairs and holes.
Ensure clothing is pressed and wrinkle-free.
, think of selecting your interview attire as the icing on the cake — that final detail that pulls all your efforts together.
When considering how to dress for an interview, use your best judgment and don't overthink it. You should choose clothes that make you feel comfortable and confident — nothing that you'd have to tug or pull at or something that would wrinkle easily on your commute to the interview.
Avoid revealing clothing and anything that doesn't fit properly.
Check for stains, snags, pet hair and holes. Make sure it's cleaned and ready a few days before your interview.
The night before the interview, lay out or hang up your outfit. It should be out of reach of children, housemates or pets.
How to match your outfit to the workplace
, you should have a sense of the workplace and what level of formality is appropriate. Look at photos on their social media sites to get a sense of what people wear at the office.
Casual workplace
For more casual workplaces, professional-looking casual job interview attire is appropriate. For women, this could mean:
Dark jeans, a blouse and cardigan
A knee-length skirt and button-down shirt or blouse
Both options can be worn with flats or heels, avoid open-toe shoes
For men, this could mean:
Dark jeans or slacks and a button-down shirt or polo
Any closed-toe shoes that are neat and clean.
Business casual workplace
For a business casual environment, you'll need to dress up a bit more. For women, this could mean:
Black or navy dress pants or pencil skirt
Button-down shirt and cardigan or jacket
Flats or heels are appropriate
For men, this could mean:
Black or navy dress slacks with a belt, button-down shirt and tie
A blazer is optional
Oxfords or loafers
For a formal workplace, wear a dark-colored suit. For women this can be a tailored dress with matching jacket or suit pants or skirt with matching jacket. For men, this means suit pants and a jacket with a button-down shirt and tie.
It's never been easier to find and book a hotel room. But with so many options out there, finding the best deal on a room that suits your needs can be a challenge.
Money expert Clark Howard owned his own travel agency and books dozens of hotel rooms every year. Here's how he does it and how you can, too.
Editor's Note: Make sure you check the COVID-19 travel rules and restrictions for your destination along with the policies for the hotel you book.
Book a Hotel Room in 5 Steps
Thanks to the internet, you can book a hotel room in a matter of seconds. But if you take just a little more time and follow these steps, you're likely to find a room that's perfect for you at a great price.
Table of Contents:
1. Decide What Kind of Room You Need
The first thing you'll need to do when you're going somewhere that will require a hotel stay is to figure out exactly what kind of room you'll need.
Important considerations in most cases will include:
Location: If you're traveling to a small town, your options will likely be limited, so this may not be a big deal. But if you're heading to, say, New York City, you'll want to make sure your hotel is centrally located to the places you want to go.
Amenities: Do you need one bed or two? Do you need a kitchenette? Are you planning to bring a pet along? Do you want access to a pool? These are just some of the questions to consider when you're booking.
Quality: Most booking sites will rate properties on a scale from one to five stars. The more stars a hotel has, generally, the higher quality it will be. You should determine how much comfort you might be willing to sacrifice in order to save money.
Reviews: Just because a hotel has four stars doesn't necessarily mean that it's going to meet your expectations. Be sure to read ratings and reviews on sites such as Expedia and Google written by people who have actually stayed there. Those reviews can often be the best indicator of whether you'll be comfortable at a particular hotel.
2. Search for the Best Deal Using Your Parameters
Once you've decided exactly what you're looking for, it's time to search for the best available deal that meets your specifications. There are a number of websites out there that act as aggregators, basically giving you access to most hotels in the U.S. and many around the world.
Here are some of Team Clark's go-to sites for searching hotel rooms:
All of these sites allow you to search according to the parameters decided in Step 1, though the options may vary slightly from one to the next. The more specific you can be with your needs, the better you'll be able to narrow your options.
You'll probably notice that the prices for individual rooms you see on these sites will be pretty similar but not always identical. Sometimes sites will have agreements with hotels to sell discounted rooms. Also, these sometimes run promotions that will give you a discount on any hotel booking.
You want to be sure you understand whether the price includes all fees and taxes, so read the fine print. Knowing the total cost of the room is the only way to compare apples to apples when you're doing this search.
3. Book a Refundable Room
The next step to this process is key: At this point, you want to book only a refundable room.
While you might see a better price on a non-refundable room, even at the same hotel, you want to give yourself some wiggle room unless you are booking a week or less in advance. After all, your travel plans might change, or you may have to cancel your trip altogether.
"If I'm flying somewhere — you usually book your airfare pretty well in advance — I also book a hotel room at the same time," Clark says. "I book the best deal I can find for where I'm going but always a refundable room."
Doing this leaves you the option to cancel the reservation if you find a better deal in the days leading up to your trip. So be sure to note the cancellation deadline before you book.
4. Search for Better Deals on Priceline and Hotwire Before Your Trip
This step uses Clark's two favorite secret weapons for finding the absolute best price.
"I already know I have a room if I need it," he says. "But I want a deal! So what I do is heavily concentrate on Hotwire and Priceline, two sources where you don't know where you're staying until you book non-refundable."
Clark understands that some people might be uncomfortable with not knowing the name of their hotel before they make a non-refundable reservation. That's why we published our guide to finding out which Hotwire or Priceline hotel you're getting before you book.
As for when you're likely to find the best deals on those sites, Clark has a strategy.
"I'll check throughout the time period leading up to my travel, but I especially concentrate one week out and less. A lot of times, the best deals are the last few days before you travel."
Clark also checks a couple of other specialty hotel booking sources to compare prices to what he finds on Priceline and Hotwire including:
HotelTonight: offers discounted hotel rooms for last-minute or flexible travelers
Roomer: lets you buy beds from motivated sellers who bought nonrefundable rooms
5. Cancel Your Original Booking (if Necessary)
The last thing you need to do — assuming you've found a better deal on Hotwire, Priceline or another site — is to cancel your original refundable booking. Most of the time, you'll be able to do this up to 24 or 48 hours in advance of your check-in date.
"Occasionally that room you booked when you booked your airline deal will be the best hotel deal you'll find," Clark says. "But if you do it my way, most of the time you're going to save big bucks."
Final Thought
If this process is a little bit different from the way you've booked hotel rooms in the past, it might seem like a lot of effort. The reality is that it only takes slightly more time than booking the first low price you see. In the end, following these steps will likely land you in a room that you'll love — and one that will cost you considerably less money.
With its sumptuous mix of traditions, spiritual beliefs, festivals, architecture and landscapes, your memories of India will blaze bright long after you've left its shores.
India's Great Outdoors
India's landscapes are as fantastically varied as its cultural traditions. From the snow-dusted peaks of the Himalaya to the sun-splashed beaches of the tropical south, the country has a bounty of outdoor attractions. You can scout for big jungle cats on scenic wildlife safaris, paddle in the shimmering waters of coastal retreats, take blood-pumping treks high in the mountains, or simply inhale pine-scented air on meditative forest walks. Among all these natural treasures is a wealth of architectural gems, from serene temples rising out of pancake-flat plains to crumbling forts peering over plunging ravines.
So Delicious
Indian cuisine is a scrumptious smorgasbord of regionally distinct recipes, each with their own traditional preparation techniques and presentation styles – from the competing flavours of masterfully marinated meats and thalis (plate meals) to the simple splendour of vegetarian curries and deep-sea delights. Spices lie at the heart of Indian cooking, with the crackle of cumin seeds in hot oil a familiar sound in most kitchens. The country is also renowned for its tempting array of street food, with vendors selling everything from spicy samosas and kebabs to cooling kulfi (ice cream) and lassi (yoghurt drink).
Expectedly Unexpected
A go-with-the-flow attitude will help you navigate the infinite twists and unexpected turns you're guaranteed to encounter in India. With its ability to inspire, exasperate, thrill and confound all at once, it can be challenging for first-time visitors: despite India's wonders, the bureaucracy can be frustrating, the crush of humanity may turn the simplest task into a frazzling epic, and the poverty is confronting. Even veteran travellers find their nerves frayed at some point. But love it or loathe it – and most travelers see-saw between the two – to embrace India's unpredictability is to embrace its soul.
Soul Warming
Spirituality is the ubiquitous thread in India's richly diverse tapestry, weaving all the way from the snowy mountains of the far north to the tropical shores of the deep south. Hinduism and Islam have the most followers, while Sikhism, Buddhism, Jainism, Christianity and Zoroastrianism are also widely practised. The array of sacred sites and rituals pay testament to the country's long and colourful religious history. And then there are its festivals! India has an abundance of devotional celebrations – from formidable city parades heralding auspicious religious events, to simple village harvest fairs that pay homage to a locally worshipped deity.
МОНЕТЫ НУМИЗМАТИКА банкноты запись закреплена
Good evening everyone, dear colleagues !
Tonight we're going to look at the Netherlands, the period of World War II, and we're going to take a bona like the 25 guilders of 1944.
Such guilders were produced from 1943 to 1944 and their dates are indicated on the back, that is, on the reverse. For example, 25 guilders, which in the photo, the date is April 12, 1944, that is, these are almost the latest issues, since the last known date is April 13.
In Krause, such 25 guilders can be found in volume 1, in the section "Netherlands" and under number 60.
These humdens are not rare, they are among the walkers of that time, but at the same time, they are very expensive. For example, at foreign auctions, they cost, starting from 2000 rubles. At Russian auctions a little more expensive – from 2400 rubles.
Gouldens will be interesting to people who already know the bonistics market and the prices of this market. Beginners can be advised on smaller denominations of Dutch guilders of this period. Such denominations as 1 guilder can be found for 200 rubles, and higher denominations, of course, will be more expensive.
The old Netherlands theme is very interesting and the bonds they have are also very interesting. the bonds of the Netherlands and the Dutch possessions are immediately visible in style and design.
David Woolley/Getty Images
One of the worst parts of job searching is not hearing back from employers, even after an interview. Unfortunately, that seems to be the norm these days rather than the exception. So you might consider yourself lucky if you hear any feedback at all during the interview process.
But even when a hiring manager does provide feedback—often in response to your inquiry about where you stand—you may not get a straight answer.
Why You Might Not Get a Straight Answer
It's worth asking: Why aren't hiring managers direct about letting you know that the company does not intend to make an offer? One reason is that it can be uncomfortable to share bad news.
This can lead hiring managers to avoid giving feedback entirely, or use cliched phrases that serve as a non-direct way of telling candidates that their chances do not look good.
Another reason is that they don't want to say anything that could lead to a discrimination complaint. Or, the company could simply be too busy to take the time to notify candidates.
How to Know You're Not Going to Get a Job Offer
If you're lucky enough to get feedback, here are some of the things that you might hear from a hiring manager when they don't want to hire you but don't want to come right out and say it.
Be aware that in some cases, these sentiments from hiring managers may be genuine — not just a polite brush-off. It is possible, for instance, that hiring managers are waiting on feedback from key stakeholders, or negotiating departmental funding. That is, there is a possibility that you will get a job offer even after getting one of these responses.
The 12 Signs You Will Not Get the Job
In general, getting an email, phone call, or voicemail with one these statements is a sign that you will not be getting a job offer.
These materials are regularly updated based on new scientific findings as the pandemic evolves. Last updated December 2021
Q&A Masks and COVID-19
Q&A Children and Masks
All about masks in the context of COVID-19
Masks should be used as part of a comprehensive strategy of measures to suppress transmission and save lives; the use of a mask alone is not sufficient to provide an adequate level of protection against COVID-19.
If COVID-19 is spreading in your community, stay safe by taking some simple precautions, such as physical distancing, wearing a mask, keeping rooms well ventilated, avoiding crowds, cleaning your hands, and coughing into a bent elbow or tissue. Check local advice where you live and work. Do it all!
Make wearing a mask a normal part of being around other people. The appropriate use, storage and cleaning or disposal of masks are essential to make them as effective as possible.
Here are the basics of how to wear a mask:
Clean your hands before you put your mask on, as well as before and after you take it off, and after you touch it at any time.
Make sure it covers both your nose, mouth and chin.
When you take off a mask, store it in a clean plastic bag, and every day either wash it if it's a fabric mask, or dispose of a medical mask in a trash bin.
Don't use masks with valves.
For specifics on what type of mask to wear and when, see our Q&A and watch our videos. There is also a Q&A focused on masks and children.
Find out more about the science of how COVID-19 infects people, and our bodies react, by watching or reading this interview.
The U.S. government does not provide medical insurance for U.S. citizens overseas. We do not pay medical bills. You should purchase insurance before you travel. Please review the country information page regarding the country you are visiting before you travel. For more information on health, visit our page on Your Health Abroad.
Before you go, consider your insurance options.
In general, Medicare and Medicaid do not cover medical costs overseas.
Medical Evacuation Insurance
Pays for medical care and emergency transportation.
If you are traveling to a remote destination or to a place where care is not likely to be up to U.S. standards, consider buying medical evacuation insurance.
It can be purchased separately or as part of your travel health insurance policy.
Travel Health Insurance
Pays for emergency and/or routine medical services overseas.
If you have health insurance in the United States, find out if it covers emergencies that happen abroad. More information is available on our page about your health abroad.
If your health insurance coverage is not adequate, consider buying a short-term supplemental policy. Look for a policy that will make payments to hospitals directly.
Trip Cancellation Insurance
Covers your financial investment in your trip, such as flights, cruises, or train tickets.
Carefully examine the policy to make sure that it covers what you need it to cover.
May not cover any medical care you need overseas, so you may need a separate travel health insurance policy.
Familiarize yourself with your travel and medical coverage before going overseas.
Additional information is available on the CDC insurance page
Considerations When Looking at Travel Insurance
Travel insurance varies widely and one should carefully read the terms of an insurance policy to make sure it fits the needs of the traveler.
For example, does it cover:
Emergency medical care
Medical transport back to the United States
Travel/accommodation costs
24 hour contact line
Sufficient financial coverage
The region(s) you travel in
Duration of travel
Pre-existing conditions
Activities you plan on engaging in
Disclaimer
The Department of State assumes no responsibility or liability for the professional ability or reputation of, or the quality of services provided by, any provider.
Share
Let's begin with an answer to the question "What is marketing strategy?'. This popular expression tends to be mistaken with promotion or advertising strategy. Marketing strategy shows how you're going to use your 4 Ps – product, promotion, price and place, to improve your business results. Your marketing strategy should answer these 4 questions : what you are going to sell, how you are going to price it, where potential customers will be able to find your products and how you are going to promote it. On the top of that, it should contain goals you want to achieve so that you're able to see how effective your strategy is.
So how to build a good marketing strategy? I'll walk you through all 4 elements of marketing mix, show you best practices and give a few tips. Following these guidelines will help you create a strong and effective marketing strategy with little effort.
4 Ps
1. Product
The first step is to define your product (or services). What do you sell? If you've been around for some time, look at the structure of your revenue. What do people buy the most frequently? Pareto rule probably works well and 20% of products secure 80% of revenue. Identifying them will help you promote them better.
Also, you can consider adding new products. Doing it blindly can be dangerous, this is why you can ask your visitors or customer what they would like you to offer.
Tip: take a look at this case study to learn how RaveNectar used surveys to find out what visitors want him to sell .
2. Price
Now you know what you're selling. How to set prices to maximize your profit? Some would say 'Rise prices – you will grow your margins!', some would say 'Cut prices – you will attract more customers!'. I won't tell you which solution is the best for you. What you should do to find it out is to test. You can raise or cut prices of some products by a few percent and observe what happens.
It's more difficult when you're about to start a new business – you don't have data to compare. What you can do is to analyze pricing strategies of your competitors and conduct a small market research.
Tip: if you want to know more about setting prices, take a look at this guide based on experience with pricing experiments.
3. Place
How are you going to reach buyers? It's a tough question even for brick and mortar stores – there are hundreds of ways you can arrange products on shelves, you can even consider going online. You can also sell your products in your own store or offer it to resellers. There are many options you to consider.
If you already sell products in your online store, you can consider selling products on platforms like eBay or Amazon to reach even more customers.
4.Promotion
Products rarely sell themselves and promotion is a key to a successful business. You can offer great products for low prices in a fantastic store but you will quickly go broke if you have 0 customers. This can be the most complicated issue due to a number of possible options. You can advertise your business on social media, run AdWords or display campaigns, try marketing or content marketing, retargeting and a number of other online marketing techniques. On the top of that, there are all the techniques of offline and local marketing you can consider.
To make your marketing strategy strong, you should focus on all points because only then they will fulfill each other. Example: cutting prices won't bring satisfying results if you don't promote discounts. On the other hand, raising prices won't help neither if you don't upgrade your store or a website to make it look more high-end or offer additional services.
Don't forget about setting goals
Before you implement your marketing strategy, think about metrics you will use to track progress . It can be profit, revenue, a number of sold items or any other metric that will clearly show your progress. The next step is to prepare a detailed action plan. What and when are you going to do and what are the expected results? To make planning easier, you can use a technique of setting SMART goals. It means they should be Specific, Measurable, Achievable, Relevant, and Time-bounding. More on this topic and a free template.
After implementing your marketing strategy, keep track of your progress. Did you want to double your revenue in 12 months but after 6 months there's only 10% increase? Then you should go back to sketching board. Check which actions brought expected results and which didn't work. Then think why it happened and how you can improve your performance. Implementing results of such analysis can lead you to significant gains and thus make goals more likely to be achieved.
Want to learn how to craft and implement an effective marketing strategy the Duct Tape Marketing way? Check out our Certified Marketing Manager program. You'll get the confidence to build and execute your marketing strategy and action plan.
Lucjan Kierczak is an inbound marketer at Survicate – an app that makes collecting feedback from customers easy and quick. Collected answers will show you what your visitors expect from you, what problems they face or what's preventing them from buying. You can find Lucjan on Twitter or LinkedIn .
Solo Travel Solotravel.org is one of the premier resources on the web for those who prefer to travel alone. We have been online since 2004, providing lots of useful tips and advise for the solo traveler. We hope you are inspired by our site and undertake your own solo journey. Main sections of the solo … Read more
Not so alone on the Camino
Camino de Santiago Solo The Camino de Santiago, as most people know it is actually one of a number of caminos (see the map below!) that all end up in the Spanish city of Santiago de Compostela, in the northwest of the country. This article refers to the most popular Camino known as the Camino … Read more
How to Keep Fit Travelling
Laura, aka Global Gym Bunny has been travelling solo around the world for three years. Read her story below on keeping fit travelling. Hey, I'm Laura and I've been travelling solo since… February 2017! Yep, I quit my job of thirteen years, dumped all my belongings in my parents' loft, packed my remaining things and … Read more
How to climb Mount Kinabalu
Hiking & Climbing Mt Kinabalu in Malaysia Mount Kinabalu Climb Introduction Welcome to our pictorial guide to climbing the most spectacular mountain in Southeast Asia. Mount Kinabalu stands at 4095m and dominates this part of Malaysian Borneo. Let's go climb Mount Kinabalu. It is focal point of the Mount Kinabalu National Park, Malaysia's first World … Read more
Where Can I Go?
Countries with no coronavirus restrictions Updated March 2021. The following countries currently have no health restrictions whatsoever. No PCR tests, no quarantine, no nothing! ALBANIA / EUROPE Albania, in Eastern Europe is open with no covid requirements. Albania is a small, mountainous country in the Mediterranean that is bordered by Montenegro, Kosovo, Macedonia, and Greece. … Read more
Solo Travel Thailand
Thailand is a legendary solo destination and has been from the 1970s when the first intrepid backpackers came to these shores. Thailand has definitely matured into a massively popular destination attracting everyone from the very wealthy from the Middle East to shoestring backpackers from China and other Asian countries. Is Thailand still cheap? Thailand may … Read more
Solo Travel Guide to Chile and Argentina
Chile and Argentina are two of richest nations in South America. They are also two of the safest in terms of solo travel. Both are large countries too and travel planning can take quite a bit if effort.
One Month Traveling in Ecuador
Apart from the Galapagos Islands which must be the major pull to Ecuador, unless you're doing a world tour based on Sash song titles, there are volcanoes jutting out across the land, snow capped peaks and wildlife galore. The capital is bursting with internationals here to learn the language and with the resultant nightlife.
Welcome to Solo Travel. Traveling alone is an awesome experience. We hope you're inspired.
When talking about the future, we can use will. going to. or the Present Continuous.
Use will to talk facts or things that we believe are true.
"I'm sure you will love learning English in Malta. It's a great place."
Going to is used with predictions.
When you are making a decision use will; use going to after the decision has been made. We sometimes also use the present continuous for planned events in the near future.
When we want to talk about future facts or things we believe to be true about the future, we use will.
Would you like to learn English abroad? Visit EC English and start your journey to success.
1. "Where are you going on holiday?" I don't know yet, maybe ___ to India.
I will go
I am going
2. Are you watching the game? It's 5 – 2, they ___ win the match!
are going to
will
3. I think you ___ like this movie.
will
are going to
4. We ___ get married next year.
will
are getting
5. I can't join you at the party, I ___ away for two weeks.
am going to be
will be
6. You ___ Mr Thompson tomorrow at 10.00.
are seeing
will see
7. Have you heard? Jean is pregnant – ___ have a baby.
is going to
she will
8. This exercise looks really hard – I ___ help you.
will
am going to
9. Don't forget that we ___ out with Sue and Peter tonight!
will go
are going
10. Look at that beautiful sky! It most certainly ___ rain today.
Start with her oldest position and work your way up.
Start with her oldest position and work your way up.
No manager wants to hire someone who is going to turn around and quit after a year on the job. But how can you tell if a candidate is going to stick around, especially if he has a history of job hopping?
Take a closer look. Resumes can be misleading, so don't immediately discount a candidate who's had three jobs in two years. There may be good reason. For example, if you are looking at the resume of a recent college graduate, he may have made a rookie mistake and listed all of his internships along with his current job under "Employment." (I recommend listing internships under "Education" or a separate "Internships" section). The candidate looks like a job hopper when in fact he's really a workaholic, getting a 3.7 GPA while balancing an internship and a part-time job as a waiter. That's the kind of person you are looking for — someone who can successfully balance lots of responsibilities.
It also makes a difference when the short stints in a resume occurred. The years from 2007 to 2010 were full of massive layoffs in the financial sector that triggered more layoffs in every part of the economy — from construction workers, teachers, and police officers to lawyers and nurses. When you look at resumes of people whose short stints fall in those years, look at what they did to rebuild their careers, not the gaps or the multiple jobs. That's how to find out what they're really made of.
Then, when the candidate comes in for an interview, dig deeper. Start with her oldest position and work your way up. For each job, ask two questions: why did you leave the position and why did you take the next one? End by asking the candidate about her current position and what she is looking for in her next job.
Listen for patterns. Is she consistently negative about the places she worked? Or her bosses? Or colleagues? Does she consistently change jobs looking for more pay? Or more responsibility? Once you know a candidate's reasons for changing jobs, the question you need to ask yourself is, "What does that behavior pattern mean for me and my team?"
You and Your Team
Hiring and Firing
In my opinion, a pattern of negativity or of complaining about bosses, colleagues, or customers is always a red flag, job hopper or not. But in the case of the person looking for more pay or responsibility, my response would depend on the job you're hiring for and what the company can offer. If your organization is able to keep promoting or rewarding the candidate, you may have found the perfect hire.
But what if you're still worried she'll leave? Ask the candidate to commit to a reasonable length of time in the job; it almost always works. Your pitch should go something like this:
"You are one of the top candidates for the position on my team. But looking at your work history, I am still concerned by the number of positions you have had in the last few years. What we are looking for is someone who can make a commitment for three years while our organization makes major changes to our products and services. Do you think you can make a commitment to our team for that length of time?"
Warning: If you yourself are out looking for another job, or your team or organization is experiencing a lot of turnover, don't try this. It will backfire.
The pitch has to be personal, have a reasonable time limit, and include a rationale. If the person seems hesitant, give her a day to think it over and get back to you. If you get a quick "yes," you may have found the star employee you are looking for.
With these techniques, you will never have to worry about hiring a problematic job hopper again — you'll know how to weed them out. But even more important, you'll learn how to identify great hires that others may pass over for the gaps or short stints on their resumes. After all isn't that what being successful in business is all about — seeing a business opportunity that others ignore?
On this page:
Form
Meaning
Pronunciation
Teaching ideas
will + verb
am/is/are + going to + verb
will not/won't + verb
am/is/are not + going to + verb
Meaning
Using "will"
To give or ask for information about the future.

Her parents will be here in about an hour.
All her friends will come to her wedding.

For plans or decisions made at the time of speaking.

"We need some paper for the photocopier." "Okay, I'll go and get some."
"What would you like to eat?" "I'll have a pizza please."

To make predictions about the future.

I think it will rain tomorrow.
Al Pacino will win the award for Best Actor.
Do you think Brazil will win the World Cup?

To make predictions about the present.

Don't phone her now, she'll be busy.

To offer to do something.

I'll take you to the airport tomorrow.
That suitcase looks heavy, I'll carry it for you.

To agree to do something.

Okay, I'll come with you.

To promise to do something.

I promise I won't tell anyone you broke the window.

To make requests (or give orders).

Will you open the door for me please?
Will you marry me?
Will you shut up please?

To refuse to do something or talk about refusals.

No, I won't cook your dinner, you can cook it yourself.
I've asked him but he won't do it.
Using "going to"
For plans or decisions made before speaking.

Is John coming home soon? – Yes, I'm going to meet him at the airport tomorrow.
I'm going to watch TV in a minute, because my favourite programme is on.

To make predictions about the future based on present evidence.

Look at the sky. It's going to rain soon.
Germany have just scored. England are going to lose again.
Pronunciation
See the phonemic chart for IPA symbols used below.
In connected speech, will is usually contracted to 'll, pronounced /əl/ or /ʊ/ or even /ɔː/

I'll /aɪjəl/ – this in turn is sometimes reduced to /ɑːl/
You'll /juːəl/ – this is sometimes reduced to /jɔːl/
He'll /hiːəl/
We'll /wiːəl/
They'll /ðəɪəl/ – this is sometimes reduced to /ðel/

In connected speech, going to is reduced to its weak form, with several possibilities. "I'm going to leave" can be:

/gəʊɪŋtə/ – the vowel sound in "to" is reduced to a schwa
/gəʊɪntə/ – the vowel sound in "to" is reduced to a schwa and the last consonant sound of "going" is elided, so /ŋ/ becomes /n/
/gʌnə/ – this is the often quoted "gonna"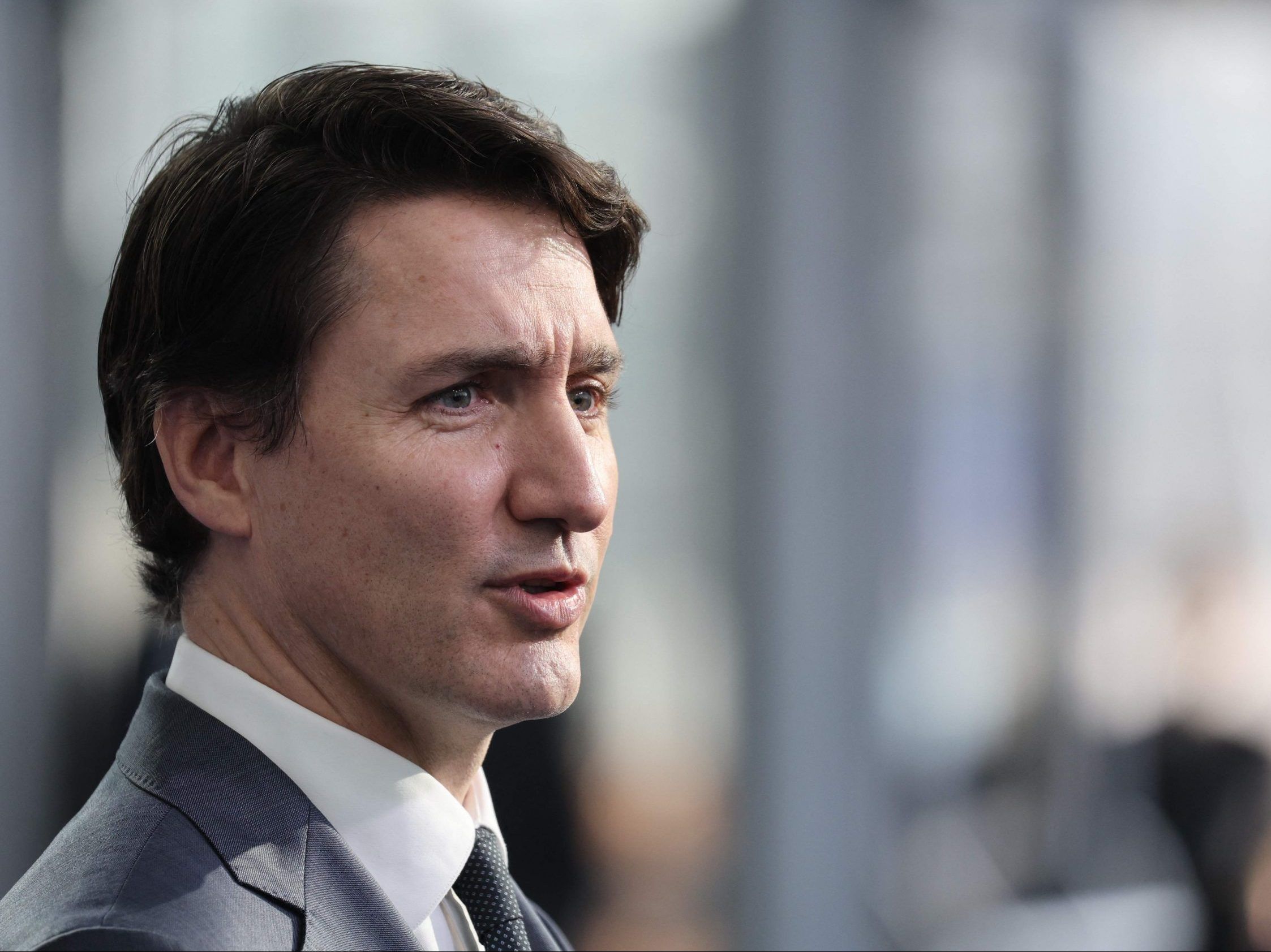 In this file photo taken on March 24, 2022 Prime Minister Justin Trudeau speaks to the press ahead of an extraordinary NATO summit at NATO Headquarters in Brussels. Photo by KENZO TRIBOUILLARD / AFP via Getty Images
Article content
Things are looking rough for Prime Minister Justin Trudeau when it comes to how the Emergencies Act inquiry might unfold.
Advertisement 2
Article content
FUREY: The Emergencies Act inquiry isn't looking good for Trudeau Back to video
The past month or so has brought out a number of clarifications about what exactly transpired during this winter's freedom convoy and what went on behind the scenes before and during the controversial invoking of the Act. And many of them expose how a lot of what the federal Liberal government was leading people to believe was just outright falsehoods.
The Liberals insisted that they only brought in the Act after police requested it (my colleague Lorne Gunter found at least six examples of Public Safety Minister Marco Mendicino making this claim). However, at committee the heads of both the Ottawa police and RCMP said they never made such a request.
Then there's Justice Minister David Lametti's claim that malicious foreigners were funding the convoy. But testimony revealed that no level of law enforcement ever told them this. Finance Canada even testified that the convoy was mostly supported by small donations from thousands of average Canadians.
Advertisement 3
Article content
There are also more inflammatory rumours that some federal politicians were happy to amplify — like claims that convoy participants tried to burn down a residential building. They've been mostly debunked by now.
But here's the thing: All of these damning revelations have occurred prior to the inquiry even getting underway. There's been some confusion about this but the headlines about news coming from hearings into the Act is actually from a House of Commons committee looking into the matter.
This is just the warm up. The main event hasn't even begun. And yet the Liberal government's arguments are already in tatters.
That's quite something, because this first committee is arguably the one rigged in Trudeau's favour. During some of the meetings, Liberal MPs on the committee have interjected to try to stop tough questions from being asked and have lobbed softball questions to testifying cabinet ministers. These partisan stunts will be much harder to pull off under Justice Paul Rouleau, the inquiry's Commissioner.
Advertisement 4
Article content
Trudeau has already attempted to politically interfere in the inquiry by trying to frame the terms of reference — saying the purpose of the inquiry is to probe things like funding and supposed disinformation. The Liberals refuse to acknowledge that a large part — arguably the main part — is to probe their very decision to invoke the Act.
It doesn't matter though. Because it's not up to Trudeau to define the scope of the inquiry. It's up to Justice Rouleau, who is surely aware of how the Parliamentary committee has already weakened the government's arguments in advance of his work commencing.
Things are looking so rough right now that if this was a court case, Trudeau's defence lawyer would be pushing for his client to seek a plea deal rather than risk the potential colossal humiliation of going to trial.
Advertisement 5
Article content
There really is no way that Prime Minister Justin Trudeau will come out looking good in the final report. He will come across as a leader who had an authoritarian hissy fit because for the first time in his tenure he'd faced serious protests against his leadership and so lied about what was really happening to attempt to justify an extreme over-reaction. This type of democratic backsliding is not a good look for a G7 nation.
What will the real repercussions of this be though? Probably very little and the feds know it. Like when Trudeau was found to have violated the Conflict of Interest Act (more than once), there's very little punishment that comes with it. In fact, when the inquiry report eventually comes out, Trudeau might do what he often does when found at fault: try to flip it around and claim that it's a teachable moment for everyone except him.
Will it work again? Is there a limit to the number of times Canadians will let themselves be duped? We shall see.
Share this article in your social network
Share this Story: FUREY: The Emergencies Act inquiry isn't looking good for Trudeau
Copy Link
Email
Facebook
Twitter
Reddit
Pinterest
LinkedIn
Tumblr
Today there are many and many questions about certain types of tire and what kind are the best for your automobile. Most people want there cars to have a nice and elegant sporty look to them and when people think of that, they think of low profile tires. But many people don't know what low profile means and they might not always be the best choice for your car. There are many more things to choosing tires for your car than the looks of the tires.
They might look better than their brother, the high profile tire but are they safer. Low profile tires are wider and lower to the ground than high profile tires. But when your diving down a highway at 75 mph looks don't really matter what matters is how safe and durable your tires are. The only thing that is holding your car on the road are four rubber tires. Having good tires might be a good and safer idea when traveling down the highway at a high rate of speed.
The main thing of your concern when choosing a tire is how much grip it has to automobile and the road . High profile tires have a longer contact path between the road and you car, as with low profile tire they have a shorter contact path between the road and your car. How does this and what does this mean for you and your car you are traveling in.
When choosing which type of tire to choose it is important to think of these things. Your car will drive differently on roads with these types of tires. Automobile that have a wider tire are more concern on force. When higher tires have a disadvantage of not deflecting side loads and the car has worse turning around curves.
The other disadvantage besides concerning force is that rubber takes up most of the space of the diameter of the tire and rim. This means you can have a bigger tire on your automobile. This means a lot for you if you're a driver of the automobile. Bigger tires and wheels mean you need bigger and better breaks. Bigger and better breaks mean better stopping power, which is better and safer for your automobile.
There are disadvantages to having these types of tires and wheels to. If a automobile has a design with a narrow tire, that means the car won't be stable or safe with low profile tires on the car. Wider tires on cars with short sidewalls have a rougher ride on bumps in the road. A rough ride isn't just bad for you and your passengers but is also bad for your car and your tires.
The last thing I have to say is that if you want something to improve your automobiles handling and turning on roads then there is no reason to switch to low profile tiles. Many people now days drive on straight roads and don't need the extra things that low profile tires provide for roads that a very swerve. But if you live some where like Ireland or Europe where there is a lot of turns and twists then low profile tires are might what you want for your automobile.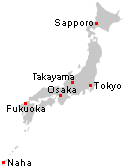 The tables below list average daytime high and nighttime low temperatures and average percentages of sunny and rainy days for selected cities. A rainy day is defined as a day on which at least 1 mm of rain falls, while a sunny day is defined as a day on which the sun shines at least 40 percent during daytime.
January
New Year is one of Japan's three major travel seasons with intensive domestic and international travel activity. Many shops, restaurants and tourist attractions are closed for at least one day between December 29 and January 4. Read more about visiting Japan during New Year.
The remainder of January is a good time for visiting Japan, as the weather is usually sunny and dry and sightseeing spots are not very crowded (except possibly around Chinese New Year). Only in northern Japan and along the Sea of Japan coast, there is lots of snowfall, and conditions are good for winter sports. The downside of a visit in winter are the relatively short days (sunset is around 5pm in Tokyo) and the vegetation's barren state.
February
Like January, February is a good time for visiting Japan as the weather is usually sunny and dry and sightseeing spots are not very crowded (except possibly around Chinese New Year). The downside of a visit in winter are the relatively short days (sunset is around 5:30pm in Tokyo) and the vegetation's barren state.
Northern Japan and the Sea of Japan coast receive lots of snowfall. At the peak of winter, February tends to be the best time for winter sports and viewing winter sceneries, such as the drift ice off Hokkaido and the snow-covered farm houses of Shirakawago.
March
Early flowering plants and trees, such as plum trees, deliver the first signs of spring, while the weather is getting noticeably milder. Towards the end of March the cherry blossom season starts in certain regions, while in northern Japan conditions are still good for winter sports. Domestic travel activity increases in the second half of March due to spring school holidays.
April
Besides autumn, April is often considered the best time to visit Japan because the cherry blossom season takes place in most regions of the country and the weather is pleasantly mild. Domestic travel activity is increased in early April due to spring school holidays, in late April due to the start of the Golden Week and during most of the rest of the month due the cherry blossom season.
Golden Week, one of Japan's busiest travel seasons, takes place in the end of April and beginning of May and can be the cause of various travel related concerns.
However, the remainder of May is one of the best times for visiting Japan, as the vegetation has become lush, the temperatures are still comfortable and tourists spots tend to be pleasantly uncrowded. In Hokkaido, the progress of spring is delayed by about one month compared to Tokyo. At the other end of the country, in Okinawa, the rainy season (tsuyu) typically lasts from early May to mid June.
From the beginning of June, the rainy season (tsuyu) visits most parts of Japan except Hokkaido. While it does not rain every day, the weather tends to be overcast and dreary. The duration and intensity of the rainy season can vary quite strongly from year to year.
Hot spring resorts like Hakone and the wooded temple mountain Koyasan are some places that can be quite attractive in rainy weather. Hokkaido is an attractive destination in June as it is least affected by the rainy season. Also, the weather in Okinawa takes a dramatic turn to the better after the end of the rainy season there in late June.
The rainy season (tsuyu) typically ends in the first half of July. It is hot and humid in most of Japan, and just standing outdoors can make you sweat. The conditions are more comfortable in higher elevations and in Hokkaido, a highly popular destination among outdoor lovers during the summer months.
Many local festivals and fireworks are held. Mount Fuji is opened for climbing. Cormorant fishing can be observed. It is also a very good time of the year for beach holidays in Okinawa. With the summer school holidays from late July through August, domestic travel activity increases considerably.
August
August is hot and humid in most of Japan. The conditions are more comfortable in higher elevations and in Hokkaido, a highly popular destination among outdoor lovers during the summer months. Many local festivals and fireworks are held in August. Travel activity is high during the entire month due to summer school holidays, but is especially intensive during the Obon week in mid August.
September
The typhoon season reaches its peak in August and September. Typhoons usually hit the coasts of Okinawa, Kyushu and Shikoku and cause strong rain and wind in wide parts or all of Japan for about two days. Luckily, typhoons are often followed by perfectly clear weather. The weather in September can still be quite hot and humid, but the crowds of August have mostly disappeared.
October
October is one of the most pleasant months for traveling in Japan as the weather remains warm, but is not hot and humid anymore. Trees begin turning colors in the northern regions and higher elevations.
November
November is one of the best times to visit Japan, as the weather is relatively dry and mild, and the autumn colors are spectacular in many parts of the country. Travel activity tends to be low except around popular autumn leaf spots.
December
December is a good month for traveling thanks to generally dry weather conditions. Domestic travel activity remains low during the first half of December until the beginning of winter school holidays around December 23. The downsides of a visit in winter are the relatively short days (sunset is around 4:30pm in Tokyo) and the barren state of the vegetation. From around December 29 some tourist attractions close down for the New Year holidays. The ski season starts in December.
The idiom how's it going is another way to say how are you, how are things progressing, or what's up. The it can refer to life in general, a project, or your day.
It should be noted that this idiom is said in many countries with the answer expected to be fine or good. This is not usually what a person says when he or she truly wants details of your life or day. Often this is said as a continuation of the greeting (e.g., Hi, how's it going?), and the return answer should also be a continuation (e.g., Good, see you later.)
If the speaker wants further details, he or she will ask again or make it understood by intonation or facial expressions.
In written communication, the idiom can appear as part of a greeting in a letter, but again almost as a rhetorical question that is not expected to be answered.
I see a lot of people when I'm working the lunch during the week. Even if people I've seen before aren't sitting in my section, I always swing by and say, "Oh hey, how's it going?" just to let them know that I remember they were here before and let them know they're in good hands. [Cosmopolitan]
Every morning, as we walk through middle campus, we inevitably pass several people we know and engage in a dialogue that fits a construct resembling this: "Hey, how's it going?" "Good, how about you?" "Good." After this, we move on. The phrase how's it going, which has become nothing more than a superficial conversational placeholder for genuine interest, demands a lot more than the usual mechanical and lifeless response it receives. [The Heights]
2 thoughts on "How's it going"
"If the speaker wants further details, he or she will ask again or make it understood by intonation or facial expressions." Not if you've just said "see you later." Honestly, what an odd response to "how's it going?" On top of that, why would they ask again? Surely they'd ask a more specific question, such as "How's the new job going?"
You know how to reply to that question by the person who asks it. It's a way to acknowledge someone's presence with a smile or the face of the moment and keep moving because we are always moving.
8 Steps to Choosing a Career
Image by Lisa Fasol © The Balance 2019
With thousands of options, how will you choose a career that's right for you? If you don't have any idea what you want to do, the task may seem insurmountable. Fortunately, it isn't. Follow an organized process and you will increase your chances of making a good decision.
Assess Yourself
Before you can choose the right career, you must learn about yourself. Your values, interests, soft skills, and aptitudes, in combination with your personality type, make some occupations a good fit for you and others completely inappropriate.
Use self-assessment tools, and career tests to gather information about your traits and, subsequently, generate a list of occupations that are a good fit based on them. Some people choose to work with a career counselor or other career development professionals who can help them navigate this process.
Make a List of Occupations to Explore
You probably have multiple lists of occupations in front of you at this point—one generated by each of the self-assessment tools you used. To keep yourself organized, you should combine them into one master list.
First, look for careers that appear on multiple lists and copy them onto a blank page. Title it "Occupations to Explore." Your self-assessments ​indicated they are a good fit for you based on several of your traits, so they're definitely worth exploring.
Next, find any occupations on your lists that appeal to you. They may be careers you know a bit about and want to explore further. Also, include professions about which you don't know much. You might learn something unexpected.
Explore the Occupations on Your List
At this point, you'll be thrilled you managed to narrow your list down to only 10 to 20 options. Now you can get some basic information about each of the occupations on your list.
Find job descriptions and educational, training, and licensing requirements in published sources. Learn about advancement opportunities. Use government-produced labor market information to get data about earnings and job outlook.
Create a "Short List"
Now you have more information, start to narrow down your list even further. Based on what you learned from your research so far, begin eliminating the careers you don't want to pursue any further. You should end up with two to five occupations on your "short list."
If your reasons for finding a career unacceptable are non-negotiable, cross it off your list. Remove everything with duties that don't appeal to you. Eliminate careers that have weak job outlooks. Get rid of any occupation if you are unable or unwilling to fulfill the educational or other requirements, or if you lack some of the soft skills necessary to succeed in it.
Conduct Informational Interviews
When you have only a few occupations left on your list, start doing more in-depth research. Arrange to meet with people who work in the occupations in which you are interested. They can provide firsthand knowledge about the careers on your short list. Access your network, including LinkedIn, to find people with whom to have these informational interviews.
Make Your Career Choice
Finally, after doing all your research, you are probably ready to make your choice. Pick the occupation that you think will bring you the most satisfaction based on all the information you have gathered. Realize that you are allowed do-overs if you change your mind about your choice at any point in your life. Many people change their careers at least a few times.
Identify Your Goals
Once you make a decision, identify your long- and short-term goals. This helps to chart a course toward eventually landing work in your chosen field. Long-term goals typically take about three to five years to reach, while you can usually fulfill a short-term goal in six months to three years.
Let the research you did about required education and training be your guide. If you don't have all the details, do some more research. Once you have all the information you need, set your goals. An example of a long-term goal would be completing your education and training. Short-term goals include applying to college, apprenticeships, other training programs, and internships.
Write a Career Action Plan
Put together a career action plan, a written document that lays out all the steps you will have to take to reach your goals. Think of it as a road map that will take you from point A to B, then to C and D. Write down all your short- and long-term goals and the steps you will have to take to reach each one. Include any anticipated barriers that could get in the way of achieving your goals—and the ways you can overcome them.
This may sound like a lot of work—and it is. But it's much easier to forge a career path when you know what you want. Taking these steps early will save you a lot of struggle and uncertainty in the long run.
Motivation is rather elusive, isn't it? Some days you feel it, and other days you can't grab a measly corner of it no matter how hard you try. You stare at the computer screen, willing yourself to type, create, develop, and instead you find yourself simply going through the motions, barely caring about the work you're producing. Needless to say, you're totally uninspired, and you don't know how to make yourself feel otherwise.
SEARCH OPEN JOBS ON THE MUSE! See who's hiring here, and you can even filter your search by benefits, company size, remote opportunities, and more. Then, sign up for our newsletter and we'll deliver advice on landing the job right to you.
Quora users have been there, and they have real and practical solutions for digging up that lost motivation and getting a job not just done—but completed with a sense of passion. Read on for seven tips and tricks that'll get you motivated in no time.
1. Don't Think About it as Hard Work
There is only one way for me to motivate myself to work hard: I don't think about it as hard work. I think about it as part of making myself into who I want to be. Once I've made the choice to do something, I try not to think so much about how difficult or frustrating or impossible that might be; I just think about how good it must feel to be that, or how proud I might be to have done that. Make hard look easy.
Think about it: If the project you're faced with isn't viewed as drudgery, but rather as a piece of the puzzle that's helping you along your career path, then perhaps the energy required to do it will be easier to come by.
2. Create Small, Bite-Sized Goals
There's a reason donut holes are so lovable. They're easy to eat. Before you know it, you've eaten a dozen of them. This is how goals should be too. Of course you should have a really big, audacious goal. But make sure you break down that goal into bite-sized, consumable goals. This way you'll feel like you're making progress in your journey and you'll also feel a sense of accomplishment when you complete the smaller goals. A feeling of progress and achievement is a beautiful combination.
You've no doubt heard this advice before, but have you applied it to motivation? Completing a large project is daunting when you don't know where to begin. How can you finish if you don't even know where you're starting? So, rather than focusing on a large, scary goal, take one thing at a time, and break the big goal into ideas you can digest one at a time.
3. Read Daily
Make sure you carve out time in your day to read. (I recommend the early mornings before everyone is awake.) Read for at least one hour a day. If that's too much, start with 20 minutes [a day] and do it for one month (habit). Develop a belief that reading is the quickest way to success. It will make reading a breeze, and extremely fun/rewarding (if you're driven by success). The most successful people in the world attribute their success to reading a lot of books (Warren Buffet, Bill Gates, Elon Musk).
Although it may sound counter-productive to set aside reading time when really what you're looking for is motivation to work hard, sometimes it's necessary to do something seemingly unrelated to tackle the task at hand. Developing a daily reading habit is one thing that's likely to have a long-lasting impact on your thought processes, ultimately inspiring you in all areas of your life.
4. Stop Caring About the Things That Don't Matter
Doing things that don't mean anything costs [us] a ton of mental energy. Look at your aggregated to-do list, find things you know that you don't care about, and get rid of as many of these activities as possible. You will stay more consistently motivated if you're working on activities that are inherently meaningful or are part of a larger mission.
Look very carefully and closely at your list, and shave off anything that's both truly demotivating and unnecessary for you to do. It's not always best to finish what you started if, down the line, you can't even remember the reason you started something in the first place.
5. Set a Quit Time
Entrepreneurs tend to stray from the typical 8 to 5 workday, and global accessibility through emails and Skype makes it more than easy to have a 24-hour workday. But it's important to recognize when enough is enough. Set a realistic quitting time for yourself, and stick to it most days of the week. Stop answering emails after 8 PM, or take Sundays off. You'll feel more refreshed and more productive when you allow yourself some down time.
Raise your hand if you're motivated 24/7! I didn't think I'd see any hands. It's unrealistic to feel energized all the time, to want to plow through tasks all the time. You need to give yourself a rest, and if that means giving yourself a specified set time to unplug or turn away from the demands of your job, then do it. It's likely to help you perform harder and smarter in the hours that you do allot for work.
6. Just Do It
To get motivated to start doing something, from my own experience, the most effective trick for me is to just do it (sounds trite, but it works). As soon as you think something needs to be done, jump into it, doing it immediately (of course, provided the conditions are feasible). You must not think about anything else, suppressing all other thoughts, keeping your mind blank, acting like a robot. Yes, it sounds weird, but it does work! Otherwise, you will debate whether you should do it now or there were too many issues with doing it, or there are other more pleasurable and exciting things to do over this boring task.
Now here's some worthwhile advice: Instead of waiting around, willing yourself to feel motivated, what if you just went ahead and started doing the work you know you need to do? Dive into the project and trust that the focus will be what you need.
7. Celebrate Wins
Start acknowledging all the good you are doing. Don't discount the little things. I mean, how many times do you scold yourself for doing something small that wasn't perfect? How often do you think the good things such as being on time, or signing a new client is simply how it's meant to be? They need celebrating. You need more wins in your life. This will motivate you, encourage you, and help you see how brilliant you truly are.
If you're constantly waiting for a long-term payoff, you forget how crucial all the little wins are. And it can be challenging to stay motivated and on top of things if there's no reward in sight. Treat yourself with small things and don't underestimate how gratifying it can feel to recognize tiny advancements.
What other motivation tips work for you? Let me know on Twitter!
"Good luck" synonyms! List of alternative ways to say Good Luck in English with Pictures. Learn these synonyms for "good luck" to improve your English.
Table of Contents
Ways to Say "GOOD LUCK"
Learn 50 "good luck" synonyms in English.
All the best!
Be careful!
Best of luck!
Fingers crossed!
I hope things will turn out fine.
Wishing you all the best!
Wishing you lots of luck!
You are going to be amazing!
You were made for this!
You'll do great!
All the best to you.
I hope it all goes well!
Have a blast!
I wish you luck!
Best wishes.
Many blessings to you.
Knock them dead.
May luck be in your favor!
Blow them away!
Break a leg!
I'm pretty confident that you'll do well.
God speed!
Hope you do well!
I hope everything will be all right.
Here's a four leaf clover.
Call on a higher power.
Better luck next time!
May all of your efforts yield a positive outcome.
Win big time!
Live long and prosper.
Go forth and conquer.
Take home the crown!
Remember me when you're famous!
I hope things will work out all right.
May the force be with you!
Mesmerize them!
Prayers be with you.
Come back a legend!
Let me know how it went.
Knock on wood!
Believe in yourself and make it happen.
Have fun storming the castle!
To infinity and beyond!
Bring home the trophy.
Do yourself justice.
Successfully pull off the heist!
May the good lord bless you.
Hang in there, it's all going to be all right!
I'm rooting for you.
Press your thumbs together.
"Good Luck" Synonyms Images
50 Ways to Say "Good Luck" in Writing and Speaking