This post may contain affiliate links. Please read my privacy policy and disclosure.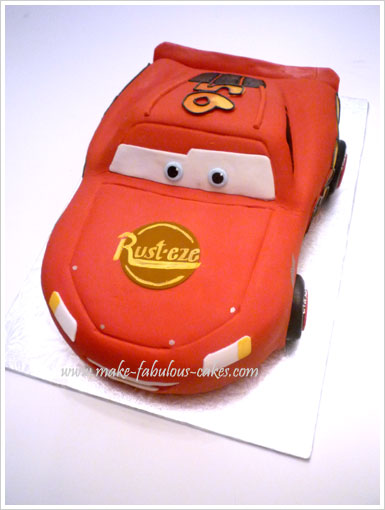 To be quite honest, although I was looking forward to making this car cake, I was actually nervous about doing it. The first time I attempted making a car cake, it really didn't turn out the way I had envisioned it to be.
I wanted to make my son's favorite car, Lightning Mcqueen, from the Disney movie "Cars", for his 2nd birthday. An ambitious project for me. You see I'm a newbee when it comes to making 3D cakes. I wasn't really sure what I was getting into. And boy, I was in it for a ride.
I made a lot of mistakes on the first attempt on making a car cake. First, the cake I baked was too small. I knew I would be carving the cake but I did not foresee that carving a small cake would make it even smaller. Each time I would have to cut a part out, I would get nervous about not having enough cake left for the guests to eat.
Next, because I was pressed for time (read: lazy) I decided to paint the color on the fondant after the cake was covered with it. I do not have an airbrush and so I used a brush and painted gel color diluted with a bit of lemon extract. In some cases, painting on fondant would work but of course not on this one. Read on and you will know why.
After building my cake, I placed it in the fridge like I usually do. Then I decided to take it out so that it will be at room temperature by the time we eat it. See, that shouldn't have been a problem if it wasn't a very humid day. But then again it was the most humid day of the year. The cake started sweating profusely and the red paint started dripping right in between Lightning Mcqueen's eyes. He looked like he just came back from a bloody car fight.
I was so discouraged, I did not even take a picture of this cake. But looking back I wish I had. Oh just to have a good laugh at it. My son still loved his car cake though. He's four now and he doesn't even remember it any more (thank goodness!) The second time around is a bit better, actually way better. Still doesn't really look exactly like Lightning Mcqueen, but at least it looks more like a car.
THE BETTER WAY OF MAKING A CAR CAKE
For this cake, I used the recipe of the Ultimate Chocolate Cake . The instructions for this tutorial will be in reference to this recipe but of course, feel free to use whatever cake you want. Make 2 times the recipe of the chocolate cake and bake in a 9″ X 13″ sheet pan. Make one recipe and bake in an 8″ square pan and the rest in the muffin pan. The cupcakes are going to be the wheels of the car.
Once the cake is baked and cooled, torte the 9″ x 13″ sheet cake in half and fill with desired filling. Place the 8″ square cake on one side of the cake. Carve the contours of the sheet cake to give it an aerodynamic feel. Save the carvings and place on the sides of the hood.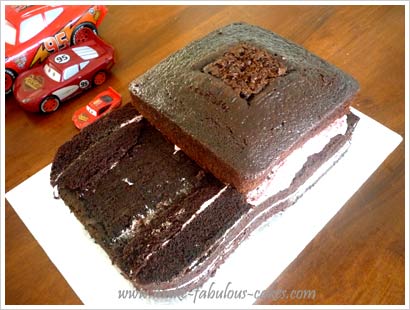 For the roof of the car, cut the front "windshield" part on a slight angle. Cut the top part of the roof also in an angle and the sides tapering to the back. Again, save the pieces of scrap and place on the back side part. Carve if necessary. Take a 2″ round cutter and press on the sides of the cake where the wheels are going to be. Use a small metal help spatula to scoop out inside the circle.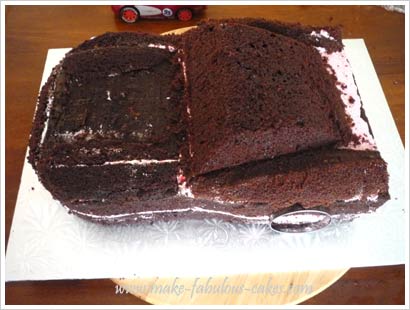 Next, crumb coat the carved cake with buttercream. Place in the refrigerator to chill.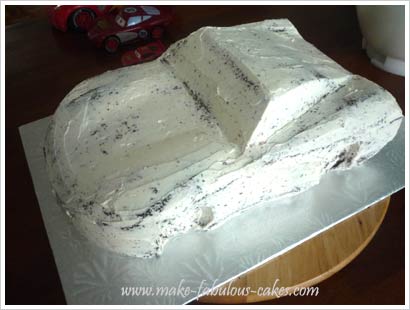 Cover the chilled cake with red fondant and smooth it using hands and the fondant smoother, whatever works for you.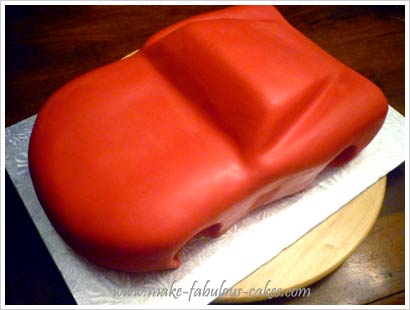 Use a veining tool to shape Lightning Mcqueen's mouth. First, make the contour of the mouth then use the tool to press inside.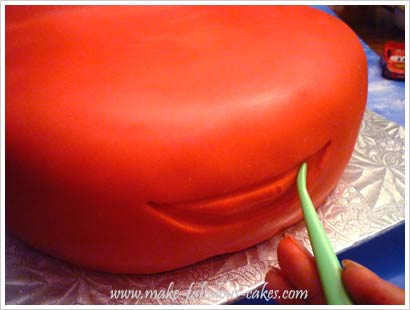 The wheels are cupcakes crumbcoated with buttercream and covered with black fondant. You may need to trim the cupcakes to make it the same size of the holes made earlier. Cut a smaller round from red fondant for the "rims" of the wheel. Punch out some holes all around using a plain pastry tip. Place the wheels in the holes, use some buttercream if needed. Write out "Lightyear" with white buttercream.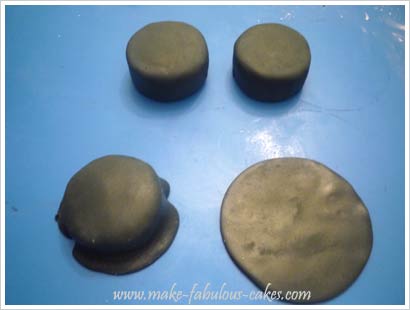 For the signs on the side of the car cake, mix some yellow gel color mixed in with a bit of lemon essence or vodka and paint the "lightning". Cut out the numbers from red fondant and paint that as well. Using black buttercream, trace the contour of the lightning and the numbers.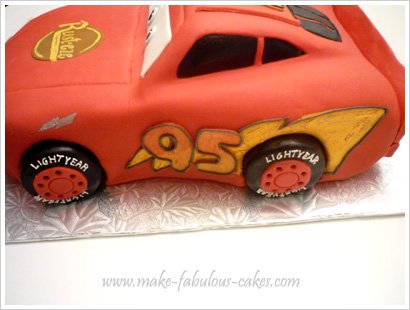 Cut out the eyes(windshield), headlights and teeth from white fondant. For the sign "Rust-eze" on the hood, cut a round piece of brown fondant and paint the sign using the gel color mixture. The windows are painted on as well using black gel paste color.
For the spoiler in the back, use a piece of red fondant cut to fit the rear end. When I made the spoiler, I did not have enough time to let it dry so I just attached it right away. The fondant has to be quite thick and a bit on the stiff side so that it can hold up its shape. Maybe it is best to let the piece dry overnight before attaching it.
You can go all out and make all the details in the back but I ran out of steam and didn't really do anything on the back side.
So that about sums up how to make a car cake. I hope you enjoy this car cake tutorial as much as I did (the second time around that is).
CHECK IT OUT
If you want to see how you can apply this car cake tutorial to make a different kind of cake, check out how Danielle made her Batmobile cake . She's done a super job for recreating Batman's ride!
Disclosure: Please note some of the links in this post may be affiliate links, I will earn a commission if you decide to make a purchase. This doesn't cost you anything additional and I truly appreciate this support, thank you!
Introduction: Car Cake
The thought of carved cakes can seem hard to create, but they're a lot easier than you think. It all starts with a good template. I was asked to make a Mustang car cake, and while I do think I could've made it a little less box shaped and more slender, it still came out great! To make any car cake, find the make and model of the car. You're going to need to make a template by tracing or printing the outline of the car. You need two stencils, one side angle and one front angle. I also like to cover the stencil in packing tape and cut out the stencil (my way of laminating the stencil). The full tutorial is posted above so feel free to watch it and subscribe to the channel! I love the love Add Tip Ask Question Comment Download
Step 1: Carve
Stack and fill the cake layers. Place the laminated stencil against the cake and use a long carving knife to carve the shape of the cake.
Round the four corners of the cake and cut an angle from top to bottom to create the proper width of the cake.
Continue to place the stencil up against the cake to know where to remove the space for tires. I used a cupcake corer to remove the space for the wheels.
This is the most important part of the process so remember to take your time and carve away any special characteristics of the car using a smaller knife. You can also create a small indent where the windows would go and cut away a small space for the license plate.
Step 2: Coat and Cover
Once you've finished carving the cake, coat the entire cake in a thin layer of frosting or ganache and refrigerate or freeze for about 20 minutes.
Apply a thicker layer of frosting to the cake and use any cake scraps to fill in any spaces that could use it. This is also great for sculpting the cake. Make a cake dough by adding small amount of frosting to the cake scraps and kneading it with your hands or in a food processor. Using this dough you can add special characteristics to the cake and create the desired shape.
Roll out the colored fondant and layer over the cake. Start by smoothing the top of the car to push out any air bubbles and continue to smooth the fondant out all around. Trim the fondant all around. Tuck in the fondant that lies over the tire space, this will be covered by the actual tires.
Step 3: Decorate
Tires: By hand roll out 4 balls and flatten them just enough until they're are about 3/4 inch in thickness. Indent lines into the tire and use grey fondant to make the rims. Paint the rims silver and allow to dry before placing them in the designated tire space.
Use the template to cut out the proper size and shape of the windows then apply them to the cake. I used a thin rolled piece of red fondant to outline the doors and other lines on the car. Pinch and shape two small pieces of fondant to act as side mirrors.
For head lights and rear lights use the template to carve the desired shapes. You can also add red and yellow fondant dots to act as lights.
This is where you get creative, go as detailed or as simple as you'd like. Just remember to have fun. When you're done, place the cake in the refrigerator or steam it to get a shiny finish.
Bake a sheet cake the size that you need.
With an icing filled bag and round tip, size #5, draw Herbie on the top of the cake. Cut the cake off around the car shape.
Make a gray colored icing using black paste or gel coloring. Add a little at a time until you have the gray shad that you want.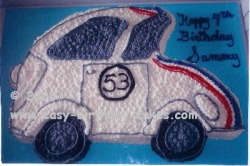 Use star tip, size #18 and the gray icing and cover the inside of the tires and the inside of the windows.
With black icing and star tip, size #18, cover the rest of the tire as shown in the picture.
Next, use white icing and star tip, size #18 and cover the rest of the car.
Related Cakes
Click here to see more Vehicle cakes
Use your gray icing and round tip, size #5 to outline everything on the car as shown in the above picture.
Make a small amount of red icing and using round tip, size #5, make red stripes on the car. Make a small amount of blue icing and using round tip, size #5, make blue stripes on the car as shown in the picture.
Finally, use black icing and round tip, size #5 and pipe the number 53 with a circle around it on the door of the car.
Another way you can make this cake that may be a little bit easier is to use this Car Cake Pan to bake your cake in and then decorate it as shown above. Using the car cake pan will also give you a three-dimensional cake that would be really impressive!
How to make a half sheet race car cake for around $25– without buying or using cake decorating supplies.
When asked Owen what them he'd like for his fifth birthday party, he said "race cars". To be sure, I asked him multiple times, but his answer never changed. I'm usually extra AF when it comes to the big birthday parties I throw for the kids, but this year I was trying to streamline somethings– mostly for my sanity and pocketbook. So I came up with the idea to hack a Costco half sheet, double layered cake that feeds 48 people. These bad boys are delicious and retail for $18.99. Did I mention they're made with 2 pounds of vanilla cheesecake filling?
Ordering the Costco Cake
In case you didn't know, Costco has set designs you have to choose from. There's no "Well, I'd like a cake made to look like a race track" option.
So here's what you'll need to do:
• Write on the order form that you want the cake "plain (borders only)".
• Indicate that you want the message written small in the center with the color of your choosing.
Then, you'll need to rearrange your entire fridge so you can fit this bad boy in it because it has to be refrigerated (see cheesecake filling).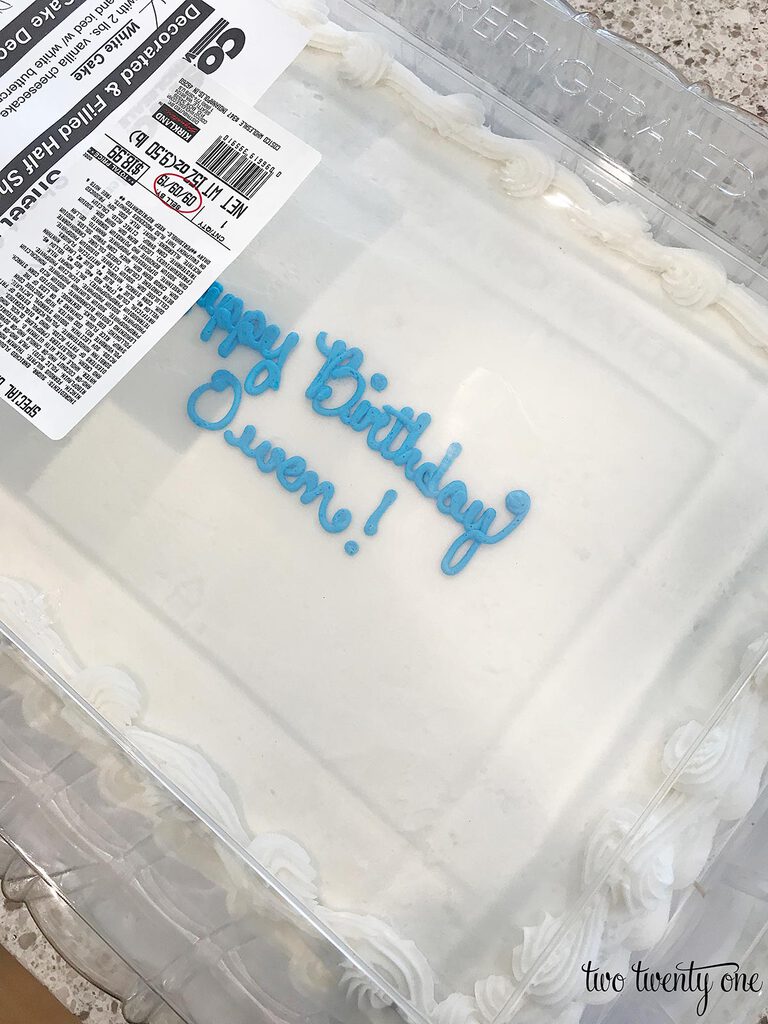 Decorating the Race Car Cake
To build the race track, you'll need 6 Hershey's bars. I bought the 6 count package. Break the Hershey bars into sections of 4 and 2.
You'll also need a package of regular Oreos. Because this was my first time making a race car cake, I went with the whole package, but I probably only needed about 20 Oreos. Put the Oreos (whole, do not attempt to scrape out the white part) in a food processor and pulse until they're turned into crumbs. If you don't have a food processor, you can put the Oreos in a Ziploc bag, seal it, and crush the Oreos with a rolling pin or the bottom of a mug or drinking glass.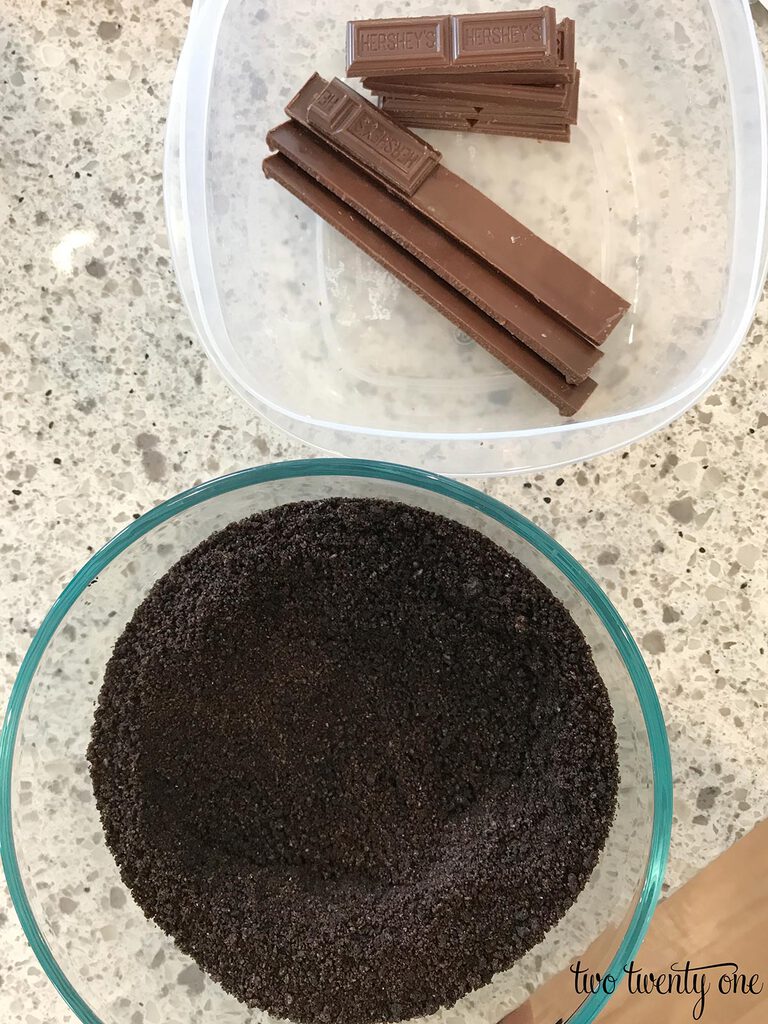 Start by putting two 4 piece sections on the top center and bottom center of the cake. Build the large race track oval out from those points. You'll have to break some of the 2 piece sections into single sections. And you may have to grab a knife and trim a single section to fit. Do the same for the inner oval.
For the sake of consistency, point the outer oval Hershey's bars with the writing in. Point the inner Hershey's out so the flat part of the bar in closest to the writing.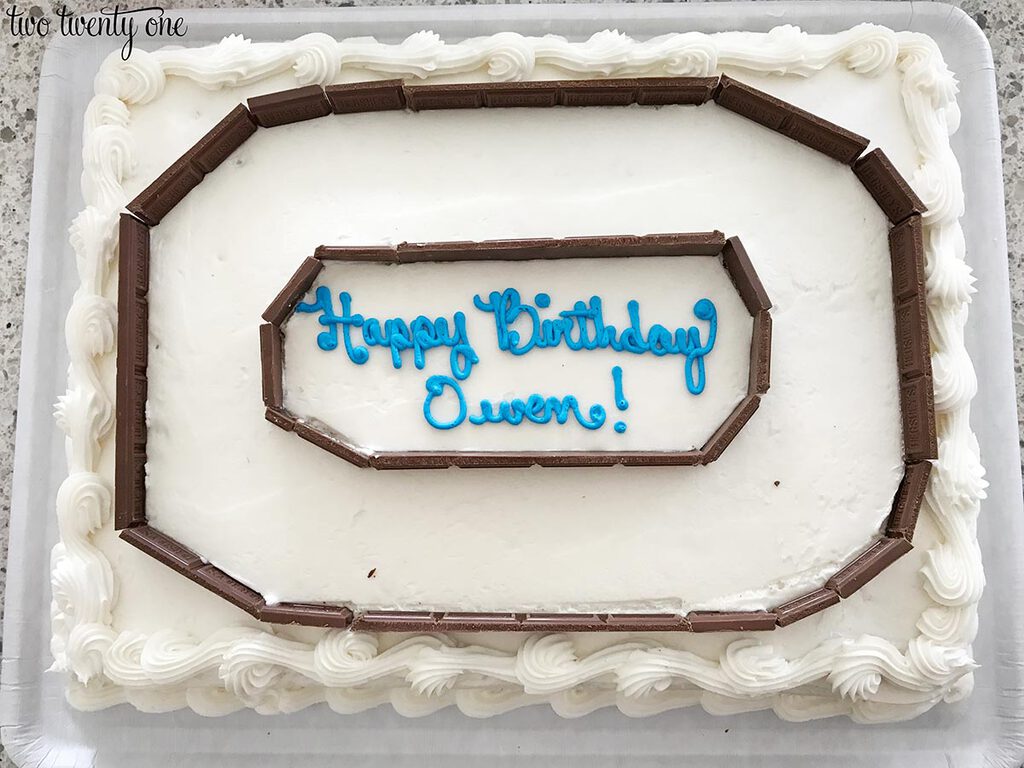 Grab the crushed Oreos and spoon them into the oval. Use the back of the spoon to smooth out the Oreos, creating a level race track surface. Use caution when applying the Oreos to the cake. But if you happen to get some crumbs on parts of the cake that shouldn't have Oreos, take a knife or toothpick and pick them off. Or say "meh" and call it good enough.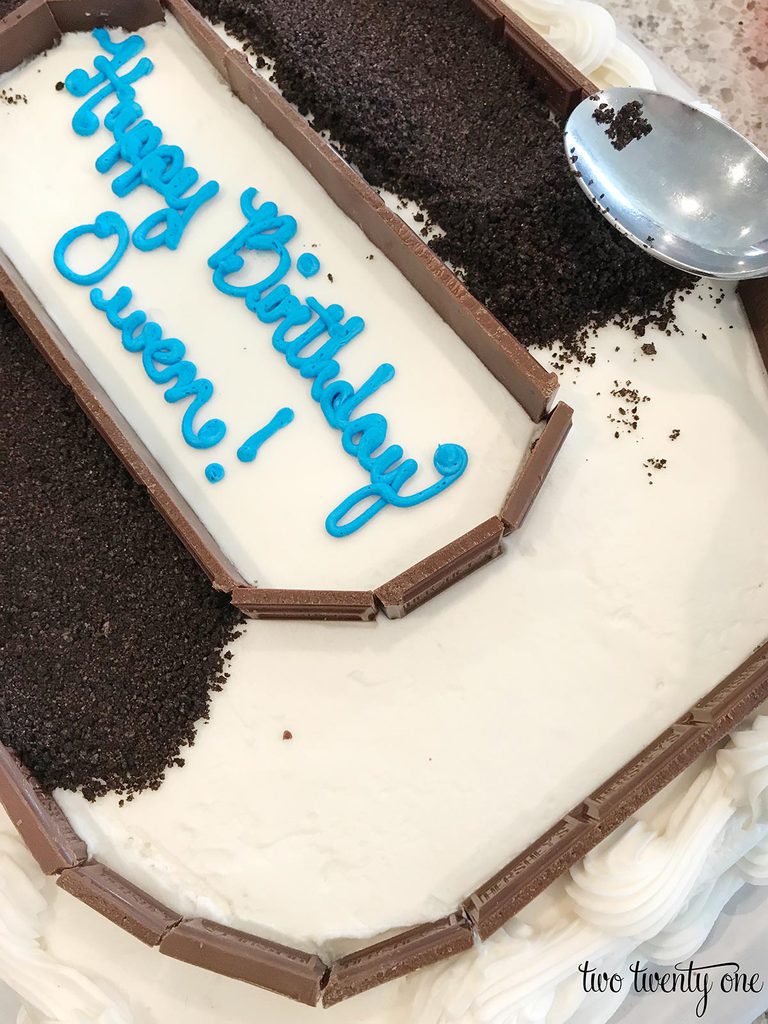 See how the Hershey's pieces keep the Oreos from going everywhere?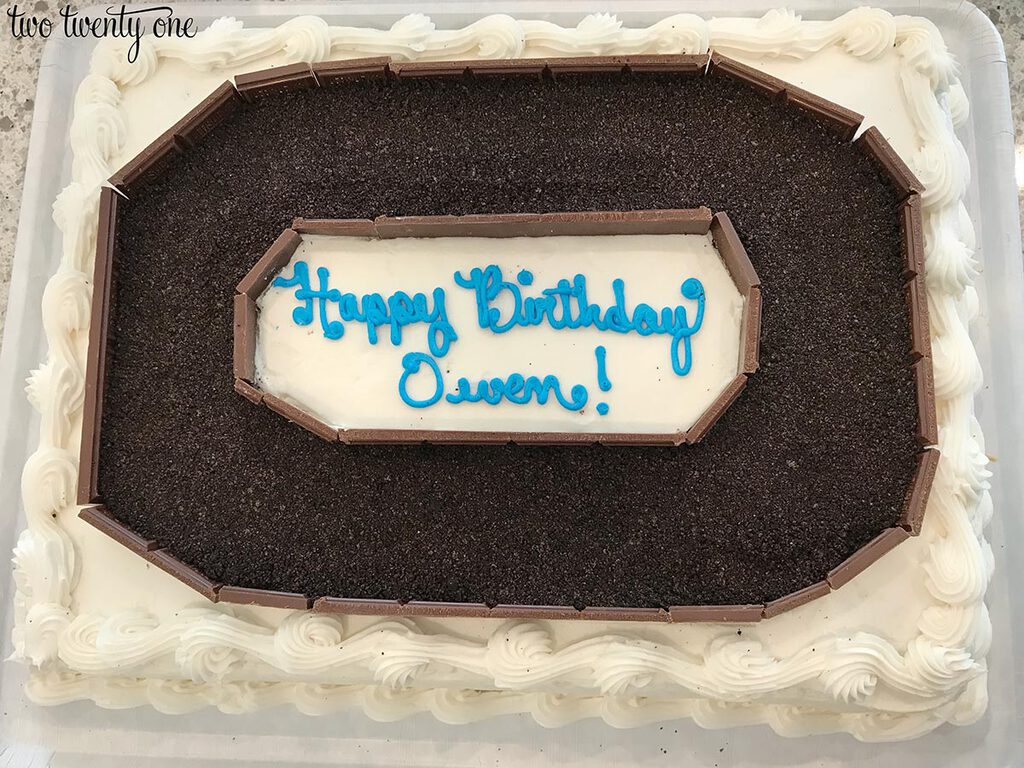 Place Hot Wheels cars driving counter clockwise on the race track.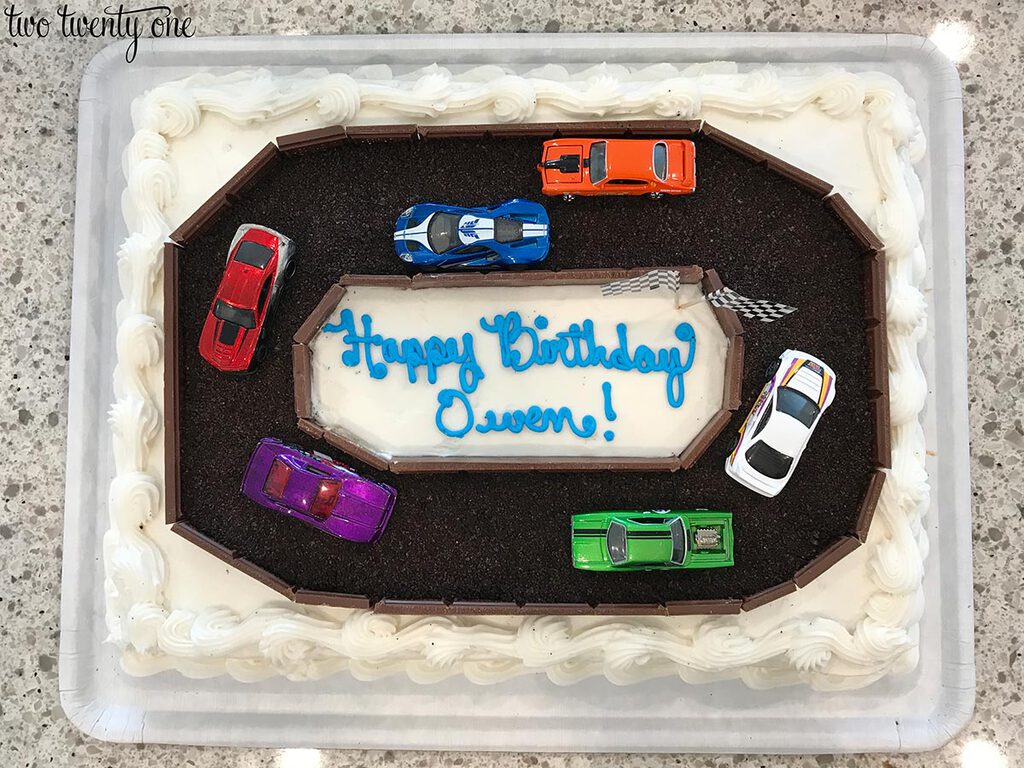 Voila! Race car birthday cake assembled in less than 10 minutes for around $25.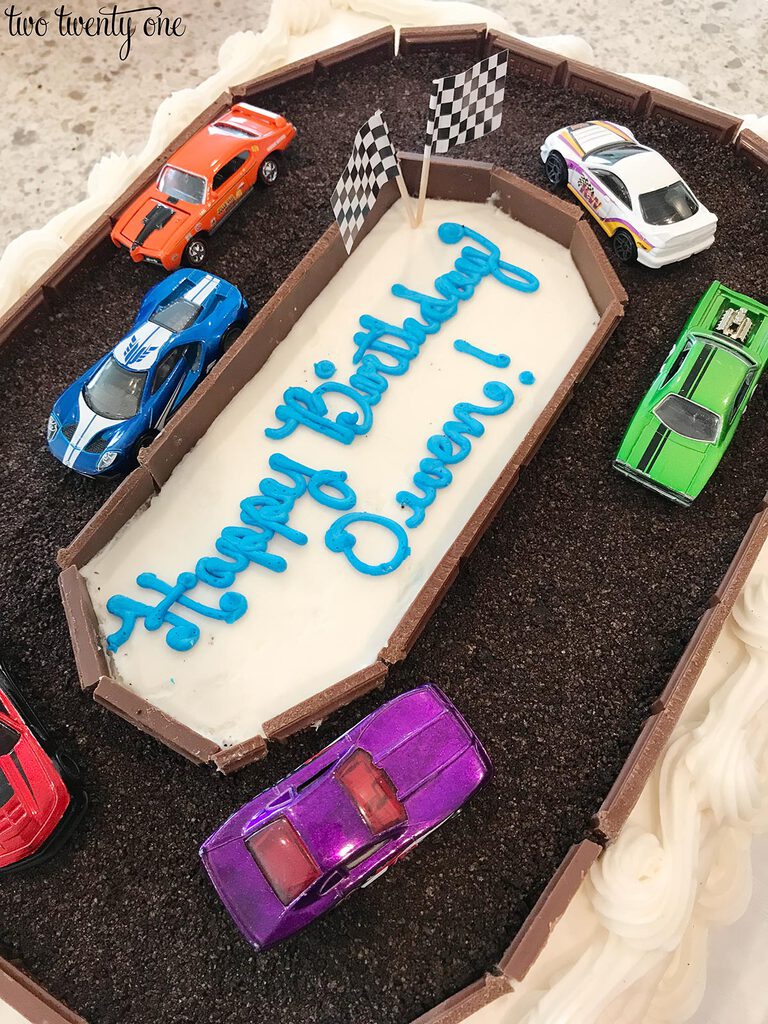 Some Notes
So the Oreos don't get soggy, assemble the race car cake as close to party time as possible.
I crushed the Oreos and stored them in an airtight bowl the day before the party. I also broke up the Hershey's bars the day before the party. By doing this, I was able to assemble the cake in less than 10 minutes right before we had to leave for Owen's birthday party.
Since we have plenty of Hot Wheels cars in this house, I grabbed 6 from our private collection, cleaned them off, and used them on the cake.
Introduction: How to Make Cake
Marie-Antoinette is attributed to have said "Let them eat cake". Linuxmom says let me show you how to make cake. Cake is perfect for the beginner baker and is a great introduction to cooking for children. Here you will learn how to make a simple cake from "scratch". A cake straight from the heart.
Step 1: Prep and Gather
The first step in making a cake is to ensure that you have all the ingredients needed. Nothing is worse than to discover in the middle of mixing the batter that you've run out of eggs or baking powder.
Beginner bakers should assemble all ingredients in the work area. (LinuxH4x0r know that "mom" just checks the cupboards to make sure she has everything.)
Next preheat your oven and prep the pans you will use.
Cupcake pans should be greased and floured. Alternatively, use paper liners.
For round cake pans, line with waxed paper then grease and flour.
Square pans can be greased and floured.
Step 2: My Favorite Cake Recipe
2 1/4 cups All-purpose Flour
1 2/3 cups Sugar
3 1/2 teaspoons baking powder
1 teaspoon salt
1 1/4 cups Milk
2/3 cups Butter (softened)
1 teaspoon vanilla
Note: Vegetable oil or shortening may be substituted for the butter
Recipe adapted from the Betty Crocker Cook Book
Step 3: Mixing the Batter
Mix all dry ingredients together lightly to distribute. (Flour, sugar, baking powder, salt).
Add in milk, butter, and vanilla. Stir until well mixed. (Old cookbook would suggest 100 strokes).
Beat in eggs. (300 strokes?? This depends on how light and fluffy you want you cake to be.)
Batter should now be uniform in texture and color. If not, continue to beat until uniformity reached.
Step 4: Baking Your Cake.
Pouring the batter and baking times depend of the size of pan(s) you have chosen:
CUPCAKES : Fill cups to 1/2 full. Should make approx 30 cupcakes.
Bake 20 mins or until toothpick comes out clean.
13 X 9″ PAN : Pour all batter into pan. Distribute bater evenly.
Bake 40 to 45 minutes or until tooth pick comes out clean.
ROUND PANS : Divide batter evenly between both pans. Tap pans gentle to distribute batter
evenly.
Bake 30 to 35 minutes or until toothpick comes out clean.
Pans should be placed on the middle rack of a preheated oven.
Step 5: The Science of Baking a Cake
The flour in your cake give it structure. The gluten in the flour coagulates during baking providing the support for the oils and sugar.
Sugar tenderizes the gluten and acts as a sweetener (Mmmmm. ). It also carmelizes during baking giving us the delious brown crusty top. Furthermore, the sugar retains moisture and keeps your cake moist and savory for days.
Baking powder acts as the leavening agent creating gas vapors that create the volume in your cake.
Oils help incorporate air into the cake giving it volume. (It' s cake not a cookie!)
Eggs help the flour in providing structure to the cake by coagulating during baking.
The liquid in the cake (milk) serves to dissovle the sugar, provides consistency for the batter and controls the temperature in the oven.
Step 6: Enjoy!
Enjoy your cake any way you like it. Warn from the oven, as a lunchbox treat, or frosted and decorated.
Happy birthday to patriarch of the Linux family! (We'll try to get a cake decorated before you get home, but we know you prefer it plain!)
Please RATE and COMMENT.
A Quick Guide to the Fundamentals of Cake
The Basics of Baking a Cake
When kids get interested in helping their parents in the kitchen, one of the first things they want to do is to help bake a cake. It's a good choice because cake baking is often an easy, direct process and many recipes follow the same basic steps every time. Knowing the fundamentals allows you to approach making a cake from scratch with great confidence. For this step-by-step example, a chocolate cake is on the menu.
Grease and Preheat
Before you begin baking, grease and flour the pans you are using. These could be 8-inch round pans, 9-inch rounds, a 13″ x 9″ rectangular sheet, or even a Bundt pan. Then preheat the oven to the temperature as directed in the recipe so that it's ready to bake when you are.
Prepare Your Ingredients
It's important to have all of the ingredients prepared before making the batter. Many cake recipes call for melted chocolate, so you should do that before beginning to mix up the batter. To melt chocolate, you can use a microwave or a double boiler on the stovetop, the traditional method.
Other ingredient preparation could include chopping nuts or grating of lemon or orange zest.
Whisk the Dry Mix
It's important to correctly measure and then mix the dry ingredients completely so the cake will have an even and proper rise. Use a wire whisk to combine the flour with the leavening agents for a best results.
Cream Your Butter and Sugar
Bring the butter to room temperature before you begin baking. When it has reached the proper temperature, beat it until it's creamy. Slowly add the sugar as you cream your butter if using a stand mixer. If you're using an electric beater or mixing by hand, add a little of the sugar at a time and then mix until you have incorporated the full amount.
Add the Eggs
Add the eggs to the butter and sugar mixture, one at a time, and mix well until blended.
It's Time to Combine
For a chocolate cake, this is generally when the chocolate, flour, and milk are added to the butter and sugar mixture. First, start with the melted chocolate. Be sure to incorporate it completely with the combined butter, sugar, and eggs.
Then, alternately add the dry ingredients and milk to your wet ingredients. Mix well until it is smooth and uniform. Some recipes suggest you wait until the end to add milk; follow your specific recipe for best results.
Pour Your Batter in Your Pan
If making a layer cake, carefully divide the batter between two round cake pans. If you're using a rectangular or Bundt pan, scoop out all of your batter into your prepared pan of choice. Gently tap the pans on the counter to even the tops and remove air bubbles. If necessary, use a spatula to smooth the tops before baking.
Bake and Cool Your Cakes
Bake the cakes according to the time and temperature in your recipe directions. Remove from the oven and cool on a rack for 10 minutes or as directed in your recipe. Remove the cakes from the pans and cool completely on wire racks before adding frosting. Make sure the top layer isn't upside down on the rack; otherwise, there will be grid lines on the top of the cake.
The Finished Product
Once the cakes are completely cool, it's time to frost them. Choose from basic buttercream icing, cream cheese frosting, ganache, or whipped cream. If you have two round cakes, put one top side down on the serving platter and frost it. Then put the second cake on top and frost the top and sides. Make swirls as decoration, if desired.​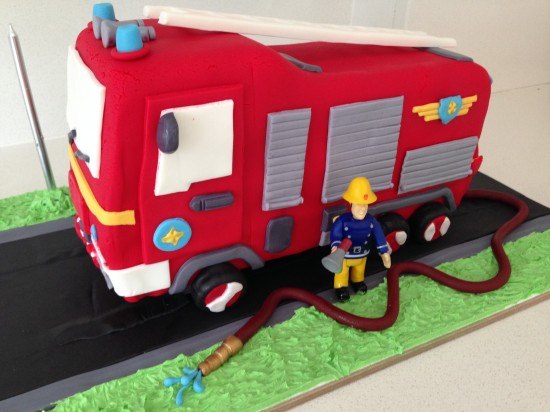 "Can I (excited gasp) have a firetruck cake for my birfday? With a ladder and, and (insert excited movements here) and a fire hose?" Big smiles. This request came as no surprise, fire trucks and fire engines take pride of place in every game whether it be in the house, sandpit, bath or the car. There must be some sort of rescue vehicle present. Preferably a firetruck with a ladder but at a pinch a yellow taxi can pass as a rescue car when back up is needed.
My baby boy is turning three! Which means this blog is also turning three. I posted the very first recipe when he was just one week old. It is amazing how little things can grow into big things in such a short space of time. While my now three year old is a big boy and wants to do everything himself, I am much the opposite. The bigger the website gets the more I am asking for help. Thus far I have programmed, coded and debugged everything on the website, but I have now reached the stage that I am going to need some help so hopefully within the next few months the website will have a bit of a makeover to make it run smoothly on all devices.
This cake serves 20, you can scale it up if you want to serve more.
To make the fire truck cake, you will need:
* The Fire Truck Template
* Fondant: Light Grey 111g (3.92 ounces), Dark Grey 70g (2.47 ounces), Red 1 kg (2.2 pounds), Black 200g (7.05 ounces), White 200g (7.05 ounces), Yellow 20g (0.71 ounces), Blue 20g (0.71 ounces)
* 6 mini oreos
* Fondant extruder to make the hose (optional)
* Gold luster dust for the end of the hose (optional)
* Green food colouring for grass
* Cake: Double the sponge cake recipe baked either in trays or in a box 25cm (9.84 inches) x 25cm (9.84 inches) x 10cm (3.94 inches) deep. If baked in a large tin or box expect it to take at least 2 hours to bake. Only use boxes that do not use glue and do not have plastic laminated shiny pictures on them.
* Frosting double recipe of frosting of your choice, I used the french buttercream. See the recipes and taste tests for seven different frostings.
* Cake leveller or serrated knife to cut the cake
* Cake board to put the cake on, the one I used was 25cm (9.84 inches) x 38cm (14.96 inches)
* Firm cardboard to support the base of the firetruck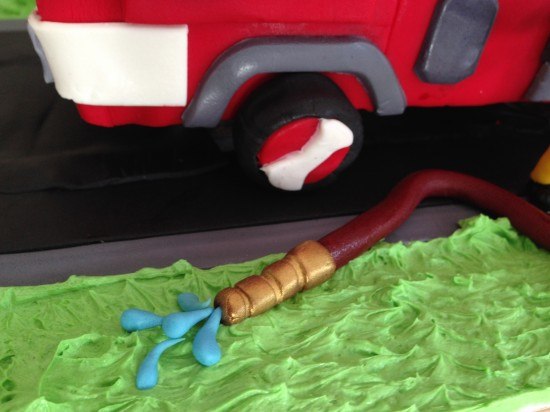 BIG ANNOUNCEMENT
I have been busy over the last year planning, writing and overseeing the photography and layout for my first ever cookbook! There are heaps of my favourite dessert recipes in there with a chapter on pastries, ice-cream, yummy cakes, artistic desserts and of course chocolate desserts. Each chapter has its own intro explaining the food science that you'll need to know for success every time. Booksellers where you can purchase your very own copy: http://bit.ly/ARcookbook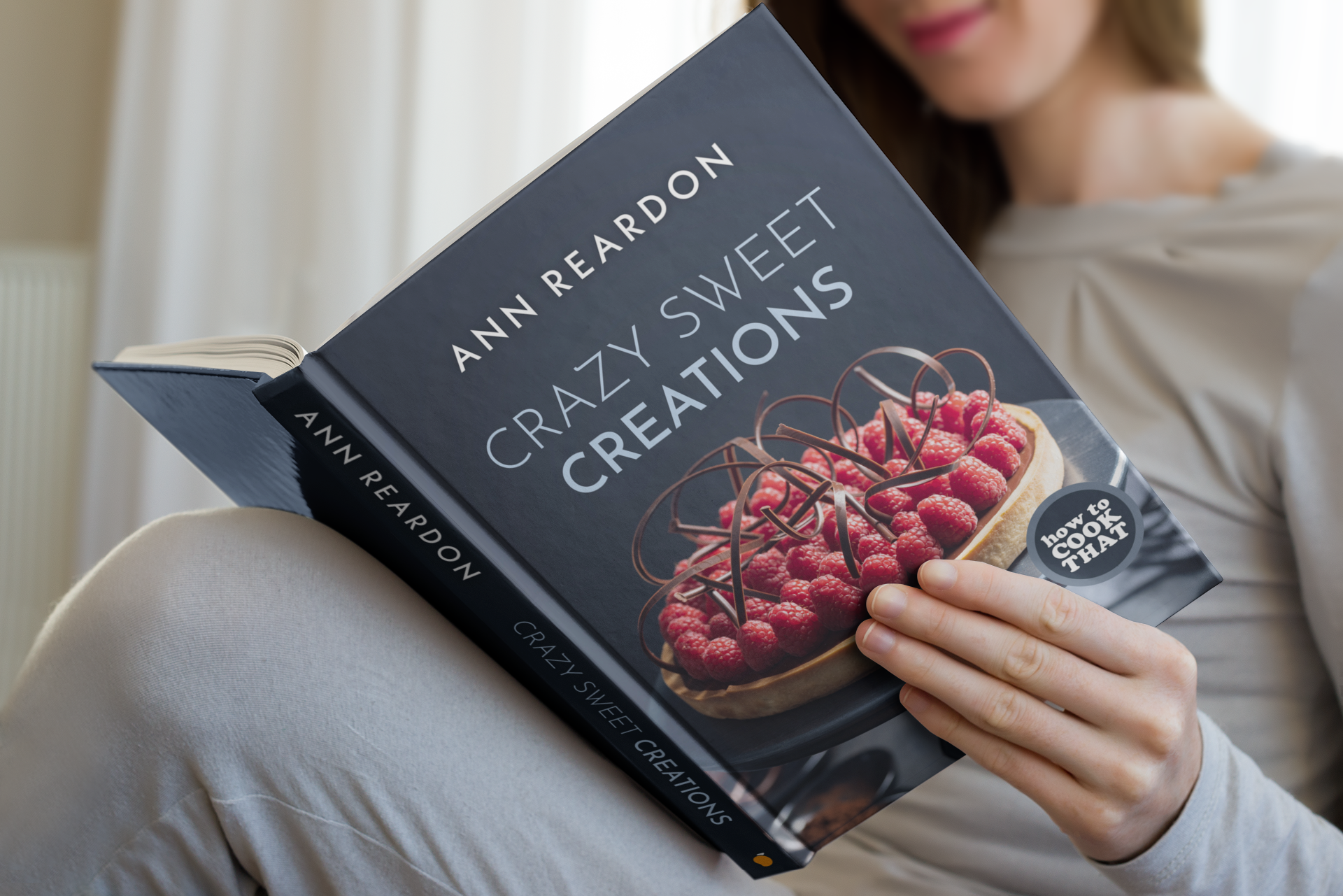 All recipe quantities in the book are in grams, ounces and cups.
Light, fluffy, and covered in frosting—whether it's a classic vanilla cake or something for chocolate lovers, a deliciously moist cake is a staple centerpiece for any special occasion. Many of our best cake recipes start with the same method: beating butter or shortening with sugar until it's fluffy. These cakes are sometimes called creamed cakes, because the fat and sugar are creamed together. Using our Test Kitchen's tried and true methods, we'll teach you how to make a homemade cake that's so good everyone will think you bought it from a fancy bakery. While it takes a bit of time, you're about to learn that none of these steps for making a cake are actually very difficult.
How to Bake a Cake
First you'll have to choose a recipe. You can keep it simple with a yellow cake (pictured above), or you can choose a slightly showier recipe, like a chocolate devil's food cake or a vibrant red velvet cake.If you're not a fan of the traditional frostings, try a German chocolate cake. We also have a few birthday cake recipes for celebratory occasions. The possibilities are almost endless, and these directions will help you make them all, but angel food, pound cakes, sponge cakes, and chiffon cakes require different methods, so read up on those separately.
Step 1: Prepare Baking Pans
No one wants a cake to stick to the pan, so it's important to prep your pans before pouring in the batter. With the exception of angel food and chiffon cakes, most recipes call for greasing and flouring the pan or lining the pan with waxed or parchment paper.
As for selecting the right type of baking pan to use, our Test Kitchen prefers shiny pans, which absorb less heat and produce a golden crust. Pans with a dark or dull finish absorb more heat and may burn your crust, so if you're using one of these, reduce your oven temperature by 25°F and check on the cake 3-5 minutes earlier than the recipe suggests.
Step 2: Allow Ingredients to Reach Room Temperature
Many recipes require cake ingredients, such as eggs and butter, to stand at room temperature. This allows the butter to blend easily with other ingredients, and the eggs will yield a higher cake volume. (For food safety reasons, don't leave the eggs at room temperature for more time than specified in the recipe.)
Test Kitchen Tip: Never use melted butter when softened butter is called for. It will ruin the cake's texture.
Step 3: Preheat the Oven
When a cake bakes too quickly, it can develop tunnels and cracks; too slowly, and it can be coarse. Allow your oven to preheat for at least 10 minutes, and use an oven thermometer to be sure it's reached the proper temperature. If you're using dark cake pans, you'll want to reduce the oven temperature called for in your recipe by 25°F.
Step 4: Stir Together Dry Ingredients
Dry ingredients usually include flour, baking powder and/or baking soda, and salt. Rather than adding each dry ingredient individually to the batter, whisk them together in a bowl beforehand. That way you'll know the ingredients will be equally distributed throughout the batter.
3 Easy Bundt Cake Recipes
How to Make a 3-Tier Wedding Cake
How to Make a Cake Board
How to Put Artificial Flowers on Cakes
Easy Strawberry Cake Recipe
photo by Beeta Hashempour
Because bakery cakes are often incredibly moist and fluffy with a tender crumb, many home bakers find themselves on a quest to create a bakery-style cake in their own kitchens. An ideal bakery cake is usually decorated with bakery-style frosting, which holds up well for piping intricate designs on the cake. With this recipe for classic yellow cake and vanilla buttercream frosting, paired with a couple of decorating ideas, you can make a cake that's worthy of being displayed in any bakery window.
Making the Yellow Cake Batter
Preheat your oven to 350 degrees Fahrenheit. Apply baking spray to your pans. Cut out 8-inch circles from your parchment paper and fit the bottom of each pan with a piece of parchment paper; set aside.
Beat 1 cup of unsalted butter with the granulated white sugar in the bowl of a stand mixer, or in a large bowl with a hand-held mixer, until the two are creamed together and fluffy, about 5 minutes.
Add the eggs, 1 at a time, beating well after each addition. Then, add the self-rising flour and cup of whole milk into the batter in 3 alternating batches, beginning and ending with the flour.
Add in 1 teaspoon of vanilla extract and the imitation butter flavoring. Give the batter a quick mix to combine. Then, evenly divide the batter among the 3 prepared cake pans.
Hold the pans about 3 inches above your counter before dropping each pan onto the counter several times. This will release any air bubbles in the batter. Bake the cakes for 25 to 30 minutes, or until the cakes immediately spring back after being gently touched.
Allow the cakes to slightly cool in their pans for approximately 10 minutes. Use a knife to run along the edges of the pan before flipping each cake layer out onto a sheet of plastic wrap. Wrap each layer tightly in the plastic, and let the cake layers cool completely before frosting.
Create the Vanilla Buttercream Frosting
To create the frosting, beat the remaining cup of unsalted butter in the bowl of a stand mixer with the paddle attachment. Alternatively, you can beat the butter in a large bowl with a hand-held mixer. Beat until smooth and creamy.
Add the powdered sugar and beat to combine. Add the remaining teaspoon of vanilla extract and mix.
Frost the Cake
Once the cake layers have completely cooled, unwrap the plastic wrap from each. Place one cake layer, flat-side down, on the center of the cake board. If the tops of the cake layers are slightly dome-shaped, use a serrated knife to cut off a sliver of cake so that they're all completely level.
Add a few dollops of the buttercream frosting onto the surface of the first cake layer. Use your offset spatula to gently smooth out an even layer of frosting all the way to the edges of the cake. Add a second cake layer and, again, add a few more dollops of frosting on top and smooth out to the very edges of the cake. Finally, place the third layer of cake on top.
Carefully transfer the cake, with the cake board upon which it's sitting, to a turntable. Use your offset spatula to apply frosting to the sides and top of the cake, turning the cake on the turntable as you go. To create a smooth finish when frosting the cake, periodically dip your offset spatula in some lukewarm water before shaking off the water from the spatula and running it against the frosting as you proceed.
Decorate the Cake
To add some flair to your cake, fill a pastry bag fitted with a star tip with some of the leftover buttercream frosting. Pipe stars on top of the cake, all along the rim.
Pour out some colorful sprinkle dots into the palm of one hand, and use your other hand to grab a pinch of sprinkles at a time to drop directly onto the piped stars.
Storing and Serving the Cake
If you don't use any milk in the frosting, you can safely store the cake at room temperature for up to 3 days. Otherwise, refrigerate the cake until ready to use. Then, let it sit out on the counter for 15 to 20 minutes prior to serving.
Introduction: How to Make a Spiderman Cake
In this instructable I will show you how to make a Spiderman Cake. Spiderman is one of my favorite superheroes. I had a request to make a superhero cake so I decided to make a Spiderman cake. One of my good friends also likes Spiderman, so I decided to surprise him with this cake. This cake is pretty easy to make, it gets a bit tedious putting on the black fondant for the webbing, but if I can do it, you can do it. Let's get baking!
If you happen to like this instructable please vote for it in the cake decorating contest! 🙂 It is very much appreciated.
If you have any questions or comments, put them down below and I will get back to you as soon as I can.
Follow the steps below or watch the video tutorial, or do both!
Step 1: Ingredients/Tools
Print this recipe here if you like.
1 Cake Mix (any flavor, or make it from scratch, and associated ingredients)
Frosting (any flavor)
Red Fondant 24 oz
Black Fondant 4 oz
White Fondant 4 oz
Water
Tools/Items:
10 inch cake pan
12 inch cake board
Aluminum foil
Spiderman Face Printout (from online)
Rolling Pin or Fondant Rolling pin
Fondant Smoother (optional)
Spatula
Scissors
Toothpick
Knife
Thin Paint Brush
The above links are affiliate links. As an Amazon Associate I earn from qualifying purchases.
Step 2: Bake Cake
First we need to bake our cake. I just used a traditional chocolate cake mix. You can use your own favorite cake recipe here or use a cake mix from the store. I baked mine in a 10 inch round cake pan. Then let your cake cool completely. Take it out of the pan and place on a cake board. I am using a 12 inch cake board which I covered with aluminum foil.
Step 3: Trim and Shape Cake
Now we need to trim and shape our cake. I first trim off the top a little bit. Then I place a spiderman template, which I made from an image I found online, on top of the cake and cut around it with a knife. Next I trim the sides little by little until I get the shape of the face that I want. Only take a little off at a time, you can always take more off, it's harder if you trim too much off. But if that happens, you will just have to patch it with frosting and leftover cake, or fondant.
Step 4: Frost the Cake
Now frost the cake completely. I am using a chocolate buttercream frosting. You can use whatever kind of frosting that you want.
Step 5: Apply Fondant and Trim It
Now we need to apply our red fondant. First take your fondant out of its package and knead it a bit until it gets really nice and soft, about 2 to 4 minutes or so. Then using a rolling pin or fondant rolling pin roll out the fondant to be a few inches in diameter bigger then your cake and about 1/8 of an inch thick. Now roll it back onto the rolling pin lightly, then roll it back over the cake. Next use your hands to fit it to the cake. At this point you can use a fondant smoother if you like. Then take a knife and trim off the extra fondant at the base of the face.
Step 6: Cut Out the Eyes
Next we take our template and cut out the eyes, the black and white part, so the whole eye. Then roll out some black fondant (make sure to knead it first) and with a knife cut around the eye template you just made. You should wind up with two black eye pieces.
Step 7: Cut Out White Part of Eye
Now we create a template for the white part of the eye, but cutting that part away from the black. Then roll out kneaded white fondant and place the eye piece on it, then cut around it with a knife. Next place that white piece on top of the black piece. Use a bit of water underneath to act as glue to hold it in place.
Step 8: Place Eyes on Face
Now using our template line it up on our cake, so we have a guide on where to put our eyes. Then using some water, we attach the eyes to the cake. It's coming together nicely!
Step 9: Add the Webbing
Now comes the fun and tedious part! We need to roll out little string like pieces of black fondant for the webbing, then attach them to the cake. We will use a bit of water to hold it in place. It is a good idea to use a toothpick and draw your lines first. I start with the straight lines down the middle of the face first. Then do the sides of the face. Once you have those complete you are ready to do the inner webbing parts. Again make little lines with your toothpick, using your template for a guide. Then add a bit of water with your paintbrush, and place the fondant. Then your awesome Spiderman Cake will be complete! It is a great gift and sure to impress your kids, friends, etc.
Step 10: Video Tutorial
Print this recipe here if you like.
Don't forget to watch the video tutorial and watch the steps come to life!
Be the First to Share
Did you make this project? Share it with us!
I am very happy to share with all of you that I have launched a new series on my Youtube channel! It is called the ''How To Series'' and I am extremely excited for all of you to see it! Every time I share a recipe video on my Youtube channel, I get a lot of questions about various things and more often than not, I also get the same questions again and again. This is why I decided to do this series and answer all your questions in detail. The first episode had to be the most frequently asked question ever! And that is how to bake a cake in a microwave!
I understand that a lot of you do not have ovens at home and this is why everytime I share a recipe, you all ask me whether you can make that in a microwave and how to do the same. Baking a cake in a microwave is super easy, and can be used for any cake recipe! Yes, you read that right. You can make any cake you like in a microwave.
Even in microwaves, some of you might have convection microwaves and some of you might have non convection microwaves. Majority of people think that baking a cake in a microwave can only be done in a convection microwave but that is just not true. Read on and you'll see that a normal heating mode on a microwave will also bake a cake just fine!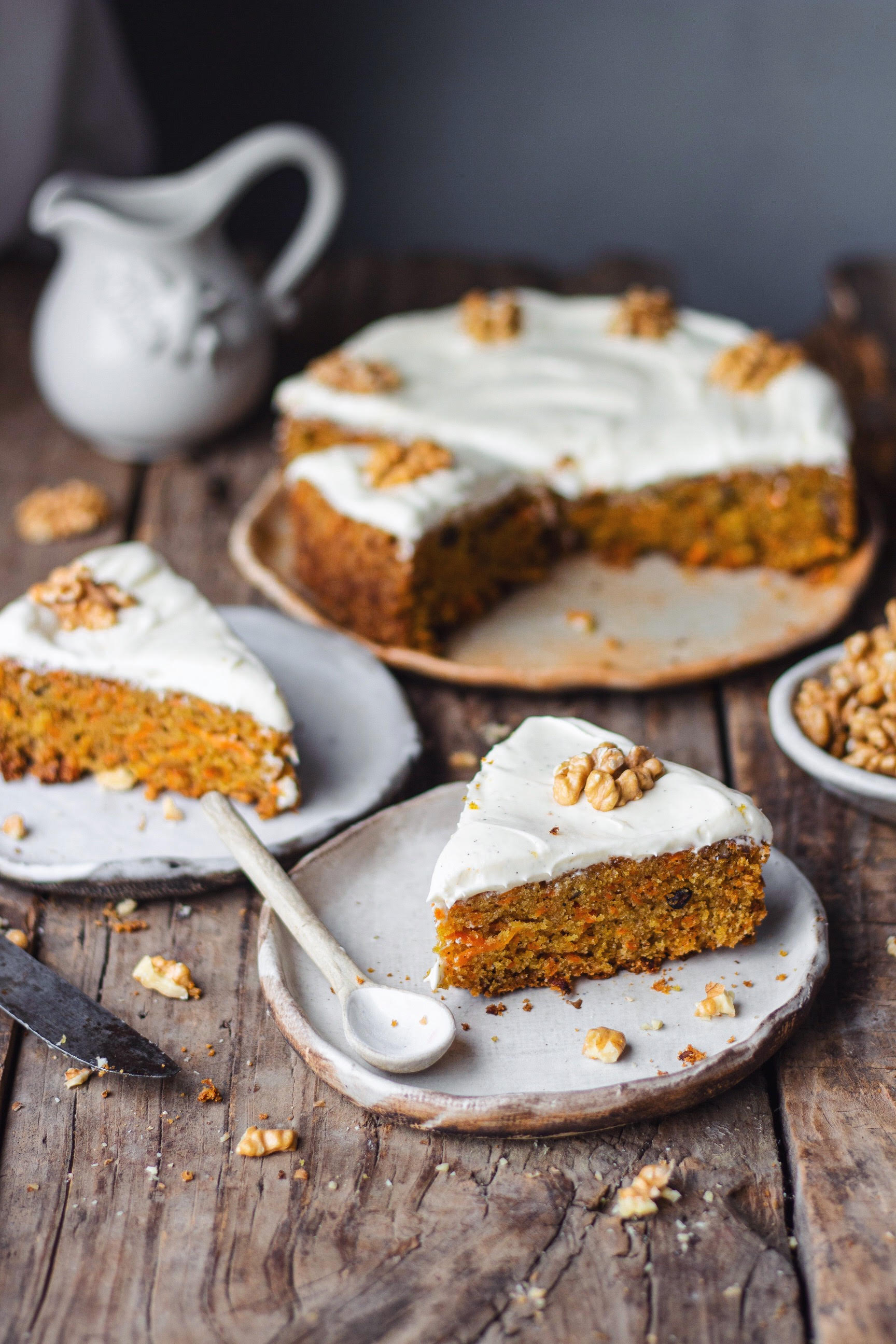 Is a Convection Microwave necessary for baking a cake?
If you don't have a convection microwave, you can still make a cake in the normal heating mode. Here, it becomes important to note that you can only use microwave safe cookware. This includes a microwave safe glass cake dish or a silicon baking item.
Make sure to not use the steel rack here that usually comes with microwaves, because it is unsafe to use in the normal heating mode. Just keep the microwave safe glass dish on the revolving plate and bake the cake.
Making a cake in the normal heating only takes 5- 7 minutes. So take care of the timings and the texture will be slightly different. Your cake might also be dry. To fix that, you can soak it in a sugar syrup and turn it into a moist cake.
What are the steps to bake on the convection mode?
When you put your microwave on the convection mode, it starts functioning like an oven.
First things first, put your microwave on the convection mode. To do that you need to :
Experience the world of cake decorating like never before with Cake Central Magazine!
When you purchase a digital subscription to Cake Central Magazine, you will get an instant and automatic download of the most recent issue.
How Do I Keep A Cake From Melting In A 2 Hour Car Ride.
I'm making my neice's birthday cake and they want a barbie cake (the dress with the barbie sticking out at the top) as well as FOUR 6″ cakes. They live 2 hours away. I don't see how I could assemble everything there, it would take too long. I'll have to have all the cakes finished beforehand. I'm afraid the icing will melt. Any ideas? I'll frost the cakes when they're frozen and will keep them refrigerated until we leave but I'm afraid they will shift too much and the icing will start to melt (esp the barbie cake). Any suggestions? Also I am unsure how to transport the barbie cake. eeek!
Well I live in Alabama..it's 100 here today. So I always use buttercream that can take the heat. My buttercream is all veg. shortening. no butter. I always make sure the car is really cool ..I will turn the car on and let the air run for at least 10 min.
I use all shortening bc, frost the cake, flash freeze for 2 hours, then transport in a very cool car with tinted windows. No problems and the temp here has been 95 + all summer.
Get it really cold, freezer, fridge, whichever. Then put it in a box if you can't find a ice cooler big enough. Add icepacks in the box, but don't let them touch the cake. Sometimes a styrofoam cooler turned upside down works, just make sure it is secure. I also put those Ice pack sheets (the ones with the little square pillows) under the cake with a towel in between. Blast the A/C, if it's 100 or under you should be ok.
You can also add shortening to your buttercream in place of butter, that will give you around a 10 degree bump. Butter begins to melt at 74? something degrees.
i saw a melted barbie cake earlier this summer and would hate to see that again! can you pack some dry ice in a cooler with the cakes? you'll have to make sure your car is getting fresh air from outside.
you can get a big styrofoam cooler from walmart for
I drove a four tier unassembled wedding cake five hours for my son's wedding from SC to VA Beach. This was fourth of July week a few years ago. It had all shortening buttercream. If we stopped, one of us stayed in the car with the air condition wide open. I told my husband and younger son to bring a coat or blanket because we were not cutting the air conditioning down. I found some great stackable plastic boxes with a groove in the top and stacked them on top of each other. We had our clothes packed our wedding clothes over top of them for insulation. When we arrived to drop the cake off, they looked just the same as they did when we put them in the car. I do not refrigerate these cakes at all so they were not sweating or the least bit shiny.
I agree, as long as your buttercream isn't an all butter recipe, it isn't that fragile with the a/c on.
I made a two-tier cake for a family funeral last week. I knew both tiers would be too much cake, but made it anyway so the family members would have leftovers. The tier and a half that wasn't served was placed in the back of an SUV, driven 45 minutes to the burial site, left in the sun 10-20 minutes without a/c during the ceremony, driven another 45 minutes to a restaurant, AND left in the SUV for another two hours during our lunch. I was surprised to hear that NONE of it melted and that it tasted just as good as it did that morning. Unbelievable!
So many excellent suggestions! I would add: try to keep the cakes out of direct sunlight. Even with the AC on, it will be warmer in the spots that are in the sun!
Canning Jar Cakes
Yes, you can bake a cake in a canning jar. Better yet, canning jar cakes make wonderful edible gifts.
Follow this easy step-by-step tutorial and you'll have yourself some canning jar cakes—also known as Pirate Cakes—in no time.
Gather Your One-Pint* Canning Jars
Start with clean, dry one-pint canning jars. Be sure to follow the washing instructions on the canning jar box. If re-using jars, be sure to use brand new lids and seals. You'll need 6 jars for the batter of one 2-layer cake recipe.
* Wide mouth 1-pint jars will work best when trying to "dump" the cake out.
Grease the Jars
Using spray oil, completely cover the inside of the canning jars. Preheat the oven to the temperature as directed in your cake or quick bread recipe.
Use a Baking Sheet
A baking sheet, preferably with sides, is needed to support the canning jar cakes in and out of the oven.
Add Batter to Jar
Use a 1/4 cup scoop to add the batter to the jar. Any batter that sticks to the side, wipe out. Fill the jars to just under the 1-cup mark.
Bake the Cake
Next, bake your cake. Set your timer for 15 minutes less than the time stated in your recipe. You can use a bamboo skewer to test for doneness.
Bake longer, if necessary.
If your cakes don't come out exactly the same, don't worry. Most ovens have hot spots, where one part of the oven is hotter than another. This can cause variations when baking.
We recommend rotating the baking sheet halfway through the baking time so that the baked goodies have the opportunity to even out.
Cover the Jars
For the jars to seal themselves, the jars must still be hot. The lids should also be at least room temperature. Sit them on the stove, if necessary. Don't screw on the caps too tightly. Within 15 minutes of capping the jars, you'll hear popping. This is when the heat from the jars cause a vacuum, making the jars airtight.
Decorate the Jars
To decorate the jars, try using a 10-inch square of fabric cut with pinking shears.
If you'd like to spruce up this edible gift, write down the name of the cake on a blank business card, along with the ingredients on it, and attach it to the jar by using a hole punch and a tie.
If using new jars, be sure to keep the canning jar box. It is perfect for holding the jars for distribution.
If you plan to use your cakes for care packages to a college student or loved ones around the world, make sure to wrap the jars in bubble wrap and then place tightly in a mailing carton.
Wao! Your son, daughter or friend is going to turn 18. Do you want to have some exciting 18th Birthday Cake ideas to celebrate his/her birthday? Go for it.
A birthday charm lies in cake's styles, its decoration and embellishment. A birthday party is incomplete without cakes and gifts. Here, I am presenting before you some ideas about 18th birthday cakes styles. When you turn to age 18 then you should share the 18 cake image on your social networks. Celebrate the day with your friends and family, today at the age of 18th make a beautiful cakes for 18th birthday. Here we have many designs of birthday cake 18. Hope! You will love them.
Age 18 is a very critical age of your children as they are deputed into adultness. They do not remain your small kids now, they have grown up. Now, you have to think differently to cover their needs. When your boy or girl turns 18, the first thing that you can do for them differently is their birthday celebration.At this stage of their age, they really expect something grown-up from you and their friends. But do not worry, just read the article and you will find the great ideas for 18th birthday cakes and birthday celebrations.
You Are 18 Year Old: Best 18th Birthday Cake Ideas And Designs
Are you looking for unique 18th birthday cake ideas for your friend or beloved ones. In this page we have a lot of designs of 18 cake. Choose the best one and share with your freinds on his/her eighteen birthday. And if it is your birthday, Now you are consider as a adult. Celebrate the number 18 birthday cake with your family and friends. Make your day more special and memroable. Check out below happy 18th birthday cake :
18th Birthday Cakes Boy – Enjoy Your Adult Life
At first, you have to find out the craziest thing for the birthday boy. For example, some boys are crazy about music and like musical instruments like the violin, guitar, drum or flute. For such boys, you can prepare or order cakes having the shape of his most favorite musical instrument. This thing will really be surprising and exciting for them. For boys having a craze for games, a 18th birthday cakes boy would be X-box or a game remote etc.
18 age is a big milestone and everyone has to set his goals and ambitions. For males that are very particular about their goals, the eighteen birthday celebration would be according to their aims and goals. This will also encourage your son or friend to work hard to achieve his ambitions.
Like if your son wants to become a doctor, you can arrange a party where everyone dresses up like doctors and the 18 cake has an image/shape like a patient is sitting against a doctor and narrating his illness or a doctor room open from the roof or a treatment box etc. Boys mostly prefer the age cake, so if it is your friend 18th birthday then share these boys 18th birthday cakes with him. Hope he will love it.
The birthday cake may also be the shape of the actor or actress, the characters, the birthday boy likes the most. So check out here 18th birthday cake for boy.
Start Of Adult Life; 18th Birthday Cakes Girl
Like boys, girls are also entering into their adult age. They are grown up now and think differently about the world. They are now more fascination about the makeup, jewellery, shoes and everything that they cannot do in their teenage. Female love the makeup or fashionable cakes. So if your girl friend, sister, daughter turning to 18th, choose the beautiful girls 18th birthday cake for her special day.
For girls, the pink cake embellish with beautiful purse, some cosmetics and jewelry fascinate a lot. Like boys, you can also ask the birthday girls about their most favorite things and can decorate the cake accordingly. Cakes having images of her beloved ones will also appeal her a lot. A crown cake where crown is placed on the head of the girl will also be a good choice for girl's birthday cake.
Girls also have aims and goals, you can celebrate her birthday where everyone encourage her to achieve her goals, and her birthday cake should also match her ambitions. This birthday cake for 18 years old girl will become an inspiration for her and always remind her and kick her towards her goals. Check out here more "18th Birthday Cakes For Girls":
18th Birthday Cake Images With Name
If you still looking for unique birthday cakes, here we have 18th birthday cake images with name and photo. This is new idea of wishing birthday online with the celebrant name and photo. You will love this idea.
Everything you need to know about staking CAKE on PancakeSwap.
PancakeSwap is a decentralized exchange for swapping BEP20 tokens on Binance Smart Chain. PancakeSwap uses an automated market maker (AMM) model where users trade against a liquidity pool. Such pools are filled with users' funds. They deposit them into the pool, receiving liquidity provider (or LP) tokens in return. They can use those tokens to reclaim their share, plus a portion of the trading fees.
The LP tokens are called FLIP tokens. PancakeSwap also allows users to farm additional tokens – CAKE and SYRUP. On the farm, users can deposit LP tokens, locking them up in a process that rewards users with CAKE. Users can stake CAKE tokens to receive SYRUP, which will have further functionality as governance tokens (and as tickets in a lotteries).
Currently, 10 CAKE per block is awarded to the CAKE holders staking in the CAKE Pool on PancakeSwap.
If you are a CAKE holder, you can stake your tokens in the CAKE Pool and collect CAKE rewards. Staking by itself is sufficient to be rewarded.
With the CAKE Staking Rewards Calculator you can make assumptions for the CAKE Pool percentage of CAKE being staked, in order to estimate earnings.
What is CAKE Staking?
CAKE is a BEP-20 token issued to liquidity providers and on the PancakeSwap decentralized exchange. It is earned by providing liquidity to pools on PancakeSwap.
You can currently earn over 170% APY Staking CAKE in the CAKE Pool.
Staking CAKE is mildly easy and requires a metamask wallet or Binance Chain Wallet containing CAKE and BSC (BNB) to pay for gas. (For our example we are using the Binance Chain Wallet extension for google chrome. You can import a Ledger Wallet to this extension and use the BSC App on your Ledger.
Prerequisites
To start make sure you have a Binance Chain Wallet extension with some CAKE to Stake and some BSC to pay for gas fees. Also we recommend using the google chrome browser.
Alternatively you can use the Metamask BSC connection as in this guide.
How to Stake CAKE in the CAKE Pool
Step 1
On the upper right hand corner you can click to "Connect".
Next click on the "Binance Chain Wallet"
Your wallet will pop open, click "Connect"
Step 2
Next, click on "Pools" on the left hand menu.
Here you will see a list of active pools ready to stake in. For our example, we are looking for the CAKE Pool.
Once the pool is identified click "Approve CAKE".
Your wallet will pop up, click "Confirm"
Wait for the transaction to confirm on the blockchain. Block times are around 3 seconds.
Step 3
Next, you will see the pool has changed format, click the "+" button on the CAKE Pool.
Here you can enter the amount and click "Confirm".
Your wallet will pop up.
Step 4
As mentioned your wallet pops up, review the transaction details and once everything looks good click "Confirm".
Let the transaction confirm on the blockchain.
Congratulations! You have now staking CAKE in the CAKE Pool.
You should see "Your Stake" update with the CAKE balance.
From this view you can "Harvest" to claim or "Compound" to reinvest you CAKE rewards by clicking their respective buttons.
Conclusion
Staking in the CAKE Pool is mildly easy. The hardest part is obtaining BSC (Not the BEP2 BNB) and getting familiar with the Binance Wallet Extension which is very similar to metamask.
It is important to mention we used the Trust Wallet to convert BEP2 BNB to BEP20 BSC in order to fund our wallet for this tutorial. This will surly be a pain point for some users.
There were time that connection was lost from the browser Binance Wallet extension to the PancakeSwap exchange, if this happens please refresh and keep trying. Also you must deactivate your Metamask Wallet extension in order to properly use Binance Wallet Extension.
About The Author
is the Research Analyst and Listing Manager at Staking Rewards. Professional background in Financial Services, Public Relations, and Marketing for the blockchain and cryptocurrency industry.
Staking Rewards is the world's most-referenced interest-comparison website for crypto assets in the rapidly growing cryptocurrency Staking & DeFi space.
Our mission is to make yield-generating crypto products discoverable and efficient globally by empowering retail users with unbiased, high-quality, and accurate information for drawing their own informed conclusions.
Feel free to contact us directly via Twitter, Telegram, or Discord.
Yes, the manual is the size of a phone book. Yes it takes hundred of hours. But assembling your ride from a kit offers rewards that buying off the lot can't match.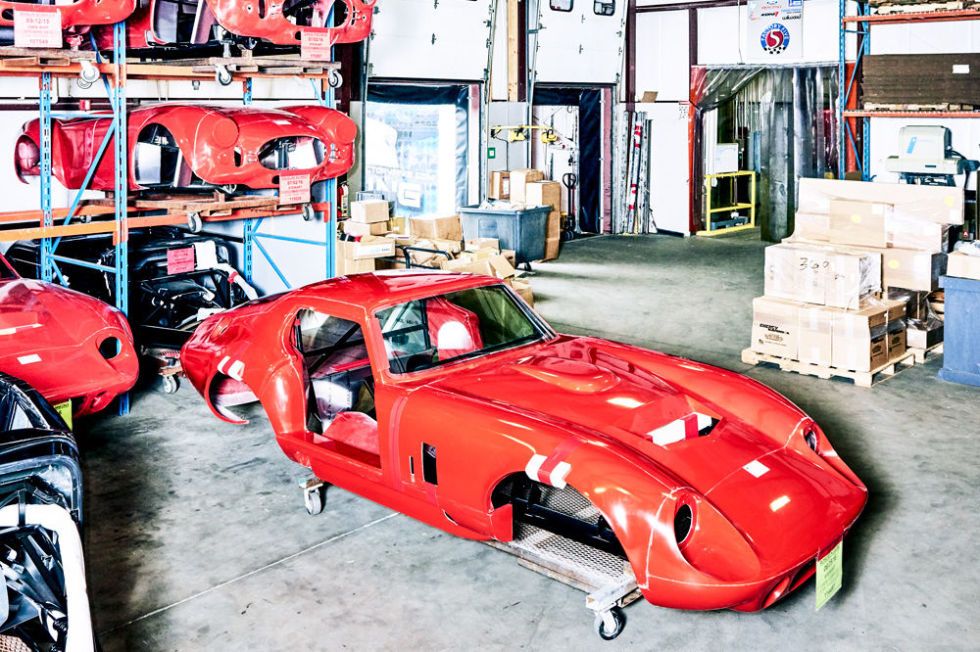 Think of a Factory Five kit car as the ultimate adult Lego set. The premise: An average weekend warrior, armed with basic tools and about 250 hours of spare time, can build a hot rod, a midengine supercar, or a replica Shelby. Spend $19,990 for Factory Five's Mk4 Roadster kit, add an engine, transmission, wheels, and paint, and you have a sweet Cobra for less than $35,000.
Yes, the term "kit car" still carries a bit of pejorative sting. The early days of this automotive sub-industry included machines that were unappealing concepts (art deco roadsters based on Volkswagen Beetles), had parts that didn't fit (this was before computer-aided design), or both. Not so anymore. Modern kit cars are designed using 3D CAD software and engineered around powerful, reliable running gear like GM V-8s or Subaru flat-fours. A half-million-dollar laser CNC machine cuts parts with accuracy to within a hundredth of a millimeter, so the pieces actually line up.
"They build their cars to a standard that we wouldn't even go for ourselves."
Even so, the prospect is daunting. Can a half-competent wrench jockey like me really build a whole car? I'm at Factory Five's Massachusetts headquarters to find out.
Before me is a red fiberglass body and dozens of boxes that, I'm told, contain the raw ingredients of a car. Three employees help me gingerly lift the body off its tube-frame chassis. Then, we start wrenching.
Today, our goal is to get this car rolling, with brakes, suspension, and tires. Almost immediately, I screw up. I bolt the lower control arm onto the chassis only to discover that I've used the wrong spacers. If I'd slowed down and read one step further in the assembly manual, I would've known better. When founder Dave Smith walks in, I ask whether my handiwork is besmirching the company's good name. That's not something he worries about. "Early on," he says, "a consultant said that one of our biggest issues is that our name is on the final product, but we don't control the quality." But that hasn't created any problems. "People are invested in what they're building," he says. "They build their cars to a standard that we wouldn't even go for ourselves." I'm not sure if that'll be the case for me. Have you ever been deep into a piece of Ikea furniture and realized that you bungled something 15 steps back? That's where I'm at. But I fix my mistakes and make progress.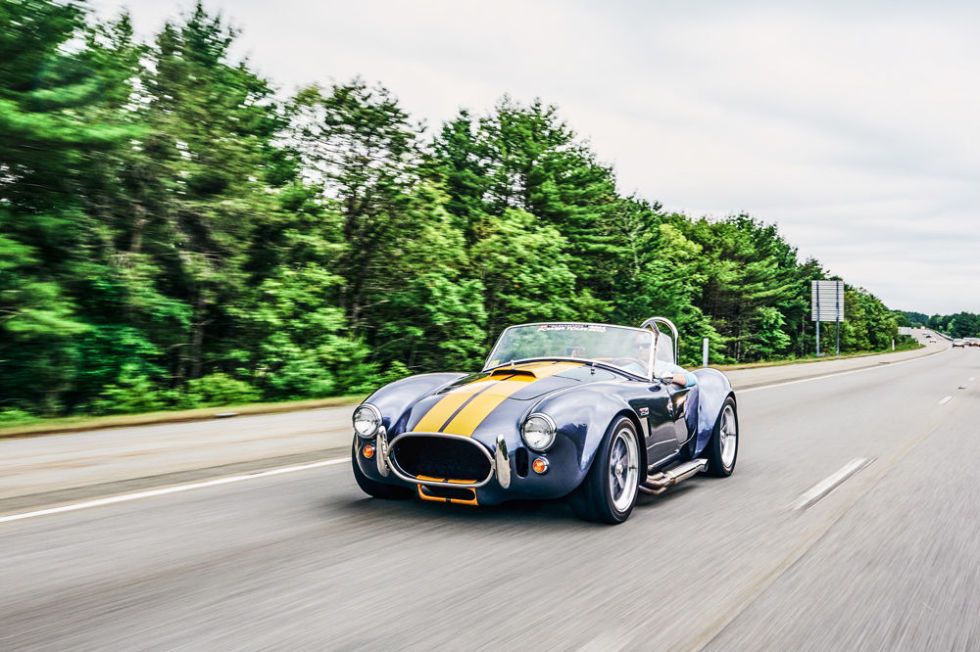 "We don't structure the build for speed," R&D director Jim Schenck says. "It's designed to deliver periodic rewards so that you don't get discouraged." I backtrack, swap the spacers, and continue. Soon enough, I'm lifting the 8.8-inch solid rear end into place with a floor jack and mating it to the chassis. The suspension goes on, followed by the hubs and brakes. The wheels are especially satisfying, the whir and rattle of the impact driver tightening the lugs on the studs. I've been in here for three or four hours, but it feels like minutes. I would've bungled more than a few steps without Schenck's help, but I feel like I could do this.
I walk outside to fire up a completed Mk4. This one's got Ford's 5.0 Coyote engine, found in Mustangs. It's a popular option with plenty of power, and the result is a balanced, controllable car. But it drives like you're riding a grenade-powered skateboard. It feels too raw for the street.
In a way, it is. You can't just buy a car like this from a dealer. The thicket of regulations that govern modern vehicles means that building a kit is the only way to get a new car that's exempt from rules about stability-control systems and ignition interlocks. That changes next year with the Low Volume Motor Vehicle Manufacturers Act, which will allow a company like Factory Five to sell as many as 325 kit cars per year fully assembled.
But skipping to the finished product, I found, is missing the point. Only when these parts are scattered all over your garage and you're muscling a torque wrench to the positive click of 190 lb-ft do you appreciate the artfully orchestrated amalgamation of parts that gets you to the Quik Mart. Where, incidentally, a woman pulls alongside my silver and yellow Mk4 and declares, "Badass." I smile, waiting for her to ask who made it.
*This article was originally published in the October 2016 issue of Popular Mechanics.
Donna Pilato is an event planning expert who writes articles on planning parties and other events for over 20 years. She wrote for The Spruce for 16 years, covering entertaining trends from hosting a murder mystery dinner to catering food and drink for a bar mitzvah. Her advice has also been featured in Reader's Digest, Disney Family.com, the New Jersey Star Ledger, and Milwaukee Journal Sentinel.
The next time you're hosting a baby shower, create a baby shower centerpiece that doubles as a highly appreciated gift for the mom-to-be. Making a so-called diaper "cake" will take less time to put together than an edible cake, and it will stay fresh until the new baby arrives. You can also have as much fun decorating this cake as you would the edible variety. While cute baby animals are memorable stand-alone gifts, perching one on top of a diaper cake will look even cuter in the nursery.
Follow this simple tutorial to make a diaper cake. Even if you've never turned on an oven in your life, you'll find a diaper cake is as easy as pie.
Cake Supplies
Here are the necessary supplies to get started making your diaper-cake centerpiece:
About 50 medium-size disposable diapers. The cake in this tutorial uses 48 diapers, but since diaper brands vary in size, it's good to have a few extra on hand. You can always give the extras to the mom-to-be in a separate package.
A large platter on which to build the cake (a 16-inch disposable cardboard platter sold in a party store works well)
About 70 feet of narrow ribbon for tying the rolled diapers (1 foot per diaper) and tying together the tiers
Approximately 8 feet of 1-inch-wide ribbon for finishing the tiers
One tall baby bottle
Small candies to fill the baby bottle
Adhesive tape
Assorted baby necessities such as pacifiers, teething rings, combs, brushes, rattles, bibs, and more
Roll the Diapers
This is the most time-consuming part of this project:
Cut 48 feet of the narrow ribbon into 1-foot lengths.
Decide whether you want the printed decoration on the diaper to show on the cake. If you do, roll each diaper from the fold outward, keeping the decoration on the outside. If not, roll with the decoration on the inside.
Tie each rolled diaper with a length of narrow ribbon.
Assemble the Tiers
Create three tiers for this diaper cake; you'll need an extra pair of hands to help you hold things together as you tie.
The Happy Buddy turned 5 on the 3rd of July and I really wanted to make him a special birthday cake to celebrate.
I almost gave up and called the Publix bakery after looking on Pinterest and seeing so many intricate, difficult, you-might-need-a-culinary-arts-degree-to-make-it cakes.
But then I saw a few Number 5 cakes and knew I could pull it off without having to buy fondant or 300 special frosting tips.
This cake is SO easy.
Here is a photo tutorial of what I did –
At this point I decided to decorate the cake with M&Ms.
About 10 minutes in to the color sorting and meticulous placing, I regretted this decision immensely.
But I persevered and the finished product was so cute I forgot about the 27 times my hand cramped up.
Happy How to Make a Number 5 Cake-ing!
*Quick Tip – For crumb-free icing, I recommend freezing your cakes first. Go HERE for a simple step-by-step guide.*
About Happy Home Fairy
Julie Brasington is a Preschool Director, wife of a South Florida Worship Pastor and mom of 3 boys. She writes at Happy Home Fairy where you can find easy craft ideas, FREE printables, simple recipes, holiday fun, thoughts on raising kids, and encouragement for moms.
This article is due to that most pet lovers in this world think their pets as a family member.
And think about that when any one of your family member have a birthday how you celebrate that. Ok leave that, whatever may be the celebration, cake is an essential item for a birthday celebration.
It is like that, without a cake birthday celebration remains incomplete. But almost we all know the procedure of making a birthday cake that are suitable for humans but what about the felines?
If you are celebrating the birthday of your pet cat, you should make a cake that they can eat with pleasure. So here's a mind blowing recipe to make a cake for your feline this birthday.
Before going to the recipe, we would like to inform you something that is very important. Cats and dogs have a different nutritional needs and taste receptors than us, so when we are making a cake for them, you should keep in mind about all these things.
Like when you are making a cake for your cat, remember that they are carnivores and they are unable to taste sweets. So there is no benefit of making a sweet cake. You will have to add some other ingredients to make it tasteful for them.
Preparation time: 5-7 minutes.
Total Time: 30 minutes.
Here all the ingredients are given in respect of making two small sized cakes.
Ingredients:
1. 3 or 4 Can tuna or Salmon.
2. 4 tablespoon shredded cheese.
3. 3 tablespoon flour.
Directions:
1. At first take the tuna or salmon fish and break it up if necessary.
2. Take a pan and mix all the ingredients mentioned above together. Now it's time to make a batter. Mix nicely as much as you can. Take a lot of time. The more you will spend your time on the batter the more tasty your cake will be. For cake, batter is the most essential thing. Mixing the batter nicely will result in a good cake.
3. Now scoop the batter into two cups of a greased muffin pan. Remember to grease it nicely, otherwise your cake will burn out.
4. Now it's time to bake it for some time. Approximate time is about 15-20 minutes. But it depends on the heat. Check it out how much time it takes to cook the cake completely. The above time is an idea of normally what time it takes.
5. Now once the cake is done, you have to consider that you are going to decorate it or not. Some people will prefer to give the cake in that condition, while some will like to add some more festive essence in it. There are various ideas with which you can decorate the cake. You can use gravy 'icing' to make the topping and afterwards garnish it with some cooked shrimp and a pinch of catnip. If you have any unique decoration idea in your mind that you are sure that your cat will love you can also go with that.
6. Now after doing all these things, let the cake cool down before serving. Some cats will feel uncomfortable to break the cake while eating. So you can help your cat with that. You can break that cake to make small pieces so that your pet can bite and chew it comfortably.
You can also check out this Video:
Every animal loves to get a treat andso cats also don't stand outside the list. Cats actually love to eat and they will really feel great when you will arrange for a birthday party treat for them.
Actually there are other different types of cat cake recipes that also you can make out, but this one is the most simplest one you can find in the internet.
So it's time to proceed for a plan for your pet cat's next birthday.
There's going to be a lot of fun and yes as an owner you will feel great when you will see your cat eating that cake with a lot of enjoyment.
Now you can enjoy the moment what they do after getting such a tasteful cake. Obviously they will love such a beautiful recipe.
But the fact is that if your cat is on a diet for some cause you can also add coconut flour instead of plain flour to get the grain free diet.
Kelly
I'm a blogger who loves to write about pets. I like to try new products, find cute pictures of them and share them with people.
There are thousands of carrot cake recipes out there, but ours probably takes the cake. We bet it'll be a star on your Easter dessert buffet.
Read on for tips on how to make this delectable classic cake. And if you're looking for more dessert inspiration, check out some more of our favorite layer cakes recipes.
How do I keep my carrot cake tender and moist?
Bakers are often concerned about getting dry, tough cakes, but here you don't have to worry, thanks to the use of vegetable oil in the cake batter. Cakes made with vegetable oil are noticeably moister than the average cake baked with butter. Why? Consider the ingredient on its own: vegetable oil is liquid at room temperature, while butter is solid. Vegetable oil also leads to a more tender cake, since it is 100% fat, unlike butter, which contains about 15-20% water, which in turn aids in the formation of gluten and contributes to toughness. Long story short: this cake uses vegetable oil, so you're set up for success.
Can I leave the nuts and raisins out?
Absolutely. This is your cake, so feel free to customize it to your liking. Not a fan of pecans? Sub in walnuts or pistachios, or leave the nuts out entirely. Want to skip the raisins? Feel free to, or switch them out for dried cranberries, cherries, or any other dried fruit you want. Just keep in mind that large chunks of dried fruit tend to sink to the bottom of cakes, so if you want to try larger fruits like dried apricots or figs, you should chop them up before adding to the cake batter.
Can I add pineapple?
Many classic carrot cake recipes include pineapple. Our recipe does not—and we think it's delicious as it is.But it will work if you'd like to add it in. For best results, use ½ cup canned pineapple and drain it well before you add it to the batter with the carrots, raisins, and pecans.
I don't want a layer cake. Can I bake this in a 9"x 13" pan?
You sure can. Just keep in mind that, since the area of the 9"x 13" pan (117 inches) is greater than the sum of the area of the 8-inch rounds (50 + 50 = 100 inches), the cake will be slightly thinner than it would be in the 8" pans. And so it will bake more quickly. We recommend checking after 35 minutes to see if it's done: If a toothpick comes out clean, it's good to go.
What's the best frosting for a carrot cake?
Cream cheese frosting all the way. Our recipe is just a simple mix of cream cheese, softened butter, and powdered sugar, with a little vanilla thrown in for flavoring. Super easy and super delicious.

Can I make this cake ahead of time?
Absolutely. While we'd recommend waiting to frost your cake until the day you want to eat it, you can bake the cake layers as far as 2-3 months in advance. After baking, let the cakes cool completely before wrapping each layer separately in plastic wrap. If you're going to use them within 5 days, you can just refrigerate them. If you'd like to save them longer, wrap them in a double layer of plastic wrap and freeze for up to 3 months. The night before you want to frost, thaw them in the refrigerator and then stack and frost them while they're still cold.
We don't typically recommend making the frosting too far in advance. It's so simple to whip up that it's easier to make it and then use it right away than it is to make it, store it, and then rewhip it before using. If you do need to make it in advance, we recommend storing in the refrigerator and then letting it come to room temperature before frosting. You'll probably want to rewhip it too, to help it warm up and make sure it's light and fluffy before it goes on the cake.
If you love this cake as much as we do, don't forget to leave a comment and rate it below!

Editor's Note: The introduction to this recipe was updated on February 26, 2022, to include more information about the dish.
Racing great's latest car is pretty sweet
Facebook
Twitter
Flipboard
Comments
Print
Email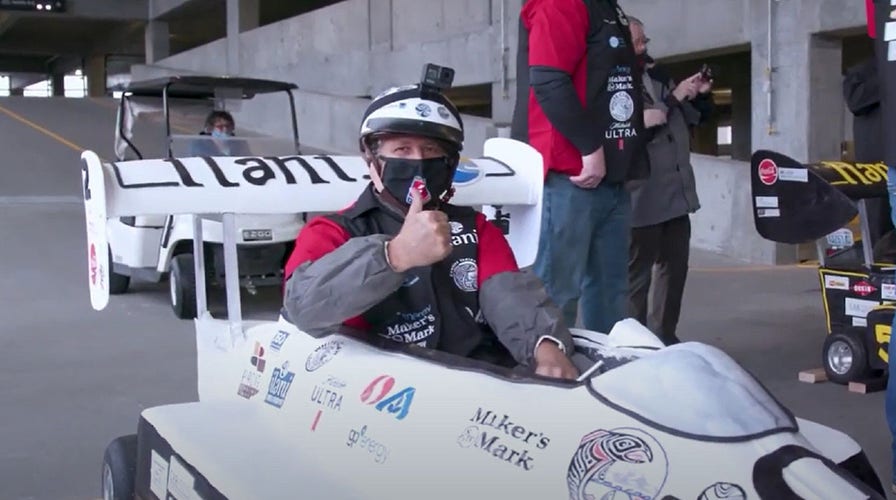 Marco Andretti feels 'blessed' not 'cursed' after Indy 500 pole win
Marco Andretti became the first member of his family to win pole position for the Indy 500 since Mario did it in 1987 and says he hopes the fabled family 'curse' doesn't apply in August.
Now that's a sweet ride.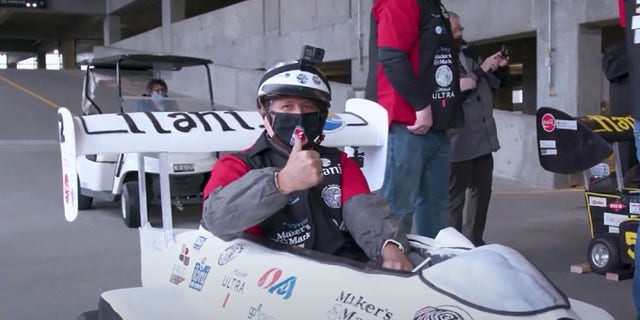 (Guinness World Records)
Michael Andretti has added two Guinness World Records to his racing resume and it was a piece of cake.
The 1991 IndyCar champion piloted a car made of cake to the blistering speed of 17.08 mph and covered 349.81 feet to set both top speed and distance-covered records for edible vehicles.
"Car" may be a bit of an exaggeration. The contraption was more of a wheeled, steerable aluminum tray with 139 vanilla sheet cakes stacked on top in the shape of Andretti's championship car. Over 90 percent of the 669-pound creation was edible as required by the rules.
It was created by Black Sheep Custom Cakes along with a second car designed to look like Andretti's father Mario's 1978 Formula One championship-winning Lotus so that he had something to race against down the ramp of the new parking garage at Washington state's ilani Casino Resort, which the stunt was conceived to promote.
In another first for Andretti, he celebrated the victory by eating part of his car. At least we hope that was a first.
The event organizers donated over 500 pounds of cake that were left to a local organization serving the hungry and homeless.
You're finally ready to bake that special occasion cake (or that don't-really-need-a-reason cake) when you notice the ingredient list calls for cake flour. Sigh, that's the one pantry item you haven't stocked.
Is cake flour really that different from all-purpose flour? Do you really need to buy it before you can bake? The short answers are yes and no. Yes, cake flour gives cakes a fluffier, more tender texture than all-purpose flour. No, you don't need to buy it: You can easily make cake flour at home with ingredients you already have on hand.
What Is Cake Flour?
Cake flour is a very fine-textured flour with a low protein content (about seven to nine percent compared to all-purpose flour, which has 10 to 12 percent protein). It also has less protein than pastry or Wondra flour. This means less gluten develops when combined with liquid, resulting in a light, soft cake.
It's best to use cake flour for simply flavored cakes where texture is key, like this Heavenly White Cake or confetti cake. Stick to all-purpose flour for rich chocolate cakes and dense, "wet" cakes like banana or carrot; these need the higher protein content for structure.
How To Make Cake Flour
This simple recipe for cake flour yields about one cup of flour. If you want to make a larger quantity than that, you can either scale up the recipe or refer to this Cake Flour Mix recipe from recipe creator Jessica Daulton.
Ingredients:
1 cup all-purpose flour
2 tablespoons cornstarch
Instructions:
Measure out 1 cup of all-purpose flour.
Remove 2 tablespoons flour from the cup, then add 2 tablespoons cornstarch.
Sift the flour and cornstarch together through a fine mesh sieve over a bowl, then sift again into a second bowl. The double sift combines the two ingredients especially well, removes any lumps, and incorporates air into the mixture.
Because you've added air, your yield for this cake flour may be slightly more than 1 cup, so be sure to measure before baking. Store in an airtight container for about two months.
How to Use Cake Flour
Rememberm unlike self-rising flour, cake flour has no rising agent, so be sure not to leave out the baking soda or powder from your recipe. Unlike Wondra flour, cake flour has not been par-cooked, so it is not safe to eat raw.
Ready to bake? Use your homemade cake flour in this stunning Chiffon Cake or in this classic Angel Food Cake I. You can also try fan favorites like David's Yellow Cake (over 1,000 five-star reviews!) or this moist Cream Cheese Pound Cake I.
Share Article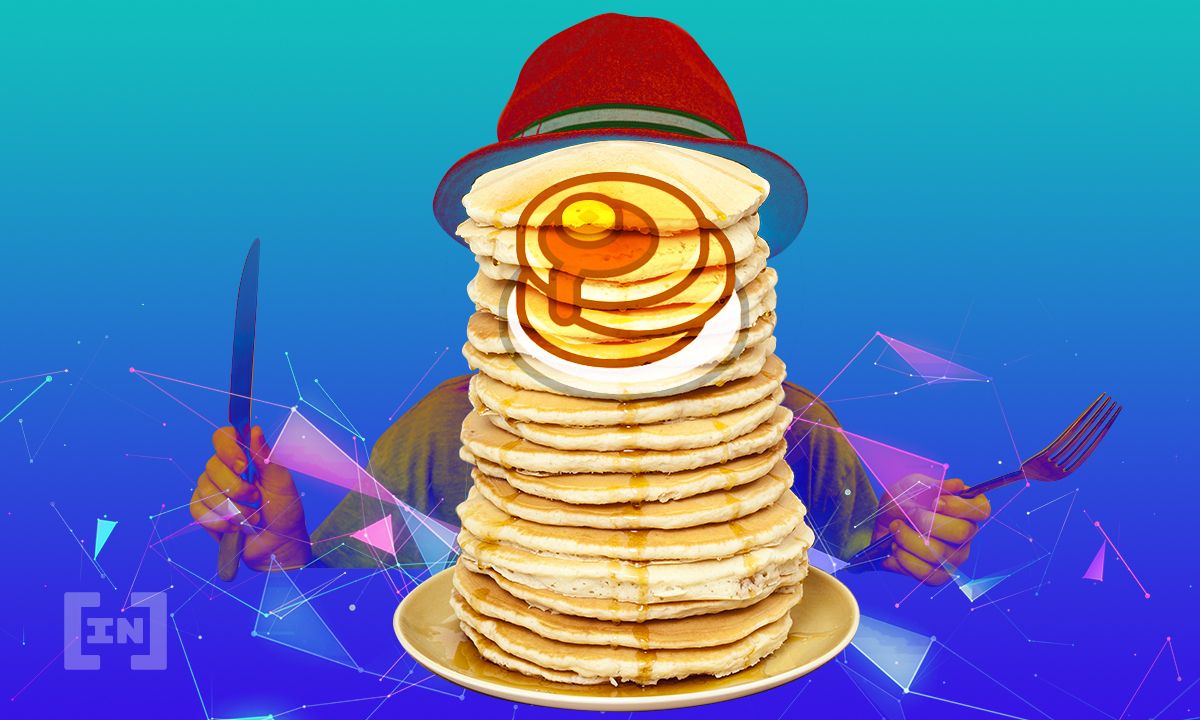 Cryptocurrency exchanges are offering the opportunity to earn passive income by holding and staking cryptocurrency. While not a lot of people know about staking, it is very profitable. In this article, you will learn all there is to know about how to stake CAKE token on PancakeSwap, the Binance Smart Chain (BSC) DApp.
In this guide:
The CAKE token on PancakeSwap
How do you stake CAKE on PancakeSwap?

Step 1: Set up your wallet
Step 2: Access PancakeSwap network
Step 3: Find the liquidity pool you want

How much can you make staking $CAKE?
How much CAKE do you need to stake?
How do you stake CAKE using Trust Wallet?
Is staking CAKE a good idea?
The CAKE token on PancakeSwap
PancakeSwap has become a popular exchange for users due to its extremely affordable trading fees. Binance Smart Chain (BSC) has low fees and is a great alternative to the Ethereum network.
PancakeSwap is an Automated Market Maker (AMM), which aims to be a top liquidity provider on the Binance Smart Chain. You can get $CAKE when you provide liquidity, staking, and from the lottery.
You can either provide liquidity in the individual liquidity pools, a process called stacking, or you can farm CAKE by providing liquidity pairs under the Farm tab.
PancakeSwap ($CAKE) token is tradable on Binance, Kucoin, PancakeSwap, and other cryptocurrency exchanges. Let's get right into how you can stake CAKE on PancakeSwap.
How do you stake CAKE on PancakeSwap?
Similar to Uniswap and SushiSwap, PancakeSwap offers its own token when users contribute to the liquidity pool. Its native token CAKE, can also be staked easily on the platform. Follow the step-by-step guide below to do just that.
Step 1: Set up your wallet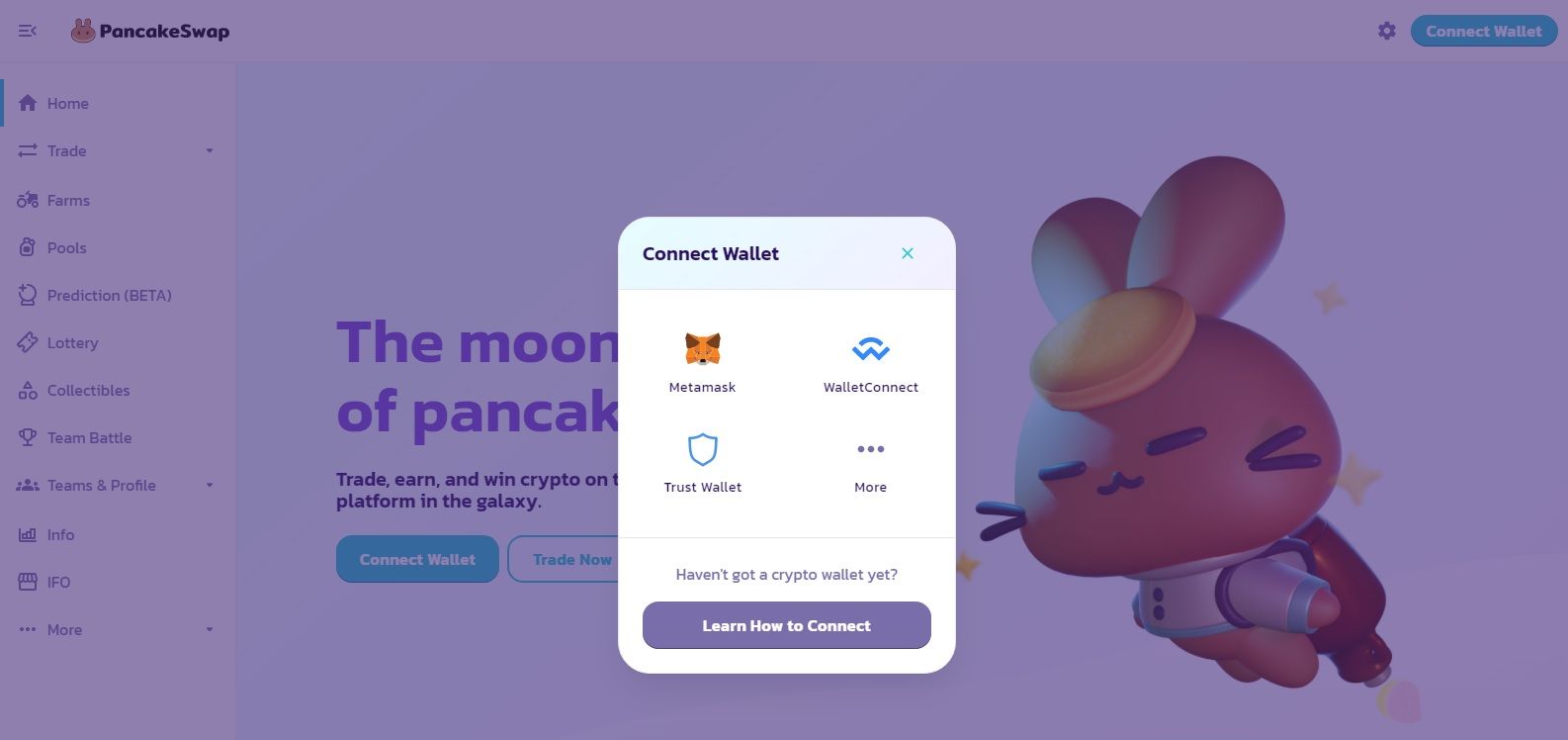 Before you can stake PancakeSwap tokens, make sure you have the $CAKE tokens on a cryptocurrency wallet that supports PancakeSwap. MetaMask and Trust Wallet are supported by the DEX, but there are others too. It's important to ensure you transfer tokens from Binance to your BEP20 (Binance Smart Chain) address to be able to trade and use them on PancakeSwap.
Make sure to have BNB in your wallet, for the network fees, which apply to all trades and swaps. Note that the minimum withdrawal amount from Binance is 0.1 BNB, but this will cover many rounds of fees.
Connect your wallet to the PancakeSwap DApp, where you can trade your BEP20 tokens (BNB, BUSD, BTC, etc.) for $CAKE. Once you've set up the wallet, it's time to access the PancakeSwap network.
Step 2: Access PancakeSwap network

You need to navigate to the "Pools" tab, where you will find all the available individual liquidity pools on the platform. To earn more CAKE, find the CAKE liquidity pool, click the "Enable" button to enable it. Thereafter, you can start staking CAKE to generate additional PancakeSwap tokens.
Step 3: Find the liquidity pool you want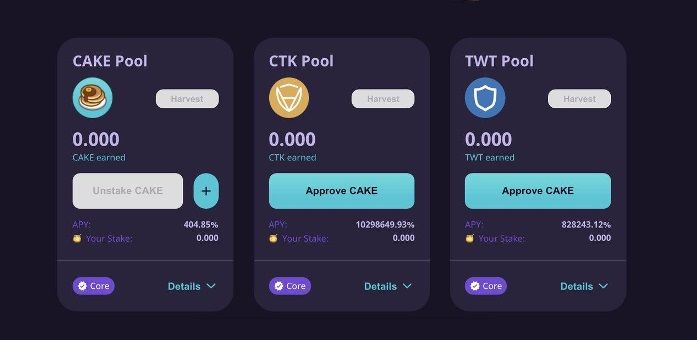 Find the CAKE liquidity pool from the list and join it.
If you want to reinvest the tokens you receive, click the "Auto"/"Manual" button, in the bottom left. Set it to "Auto" if you wish to automate the process of harvesting and staking the tokens. This process is called compounding.
These pools are constantly changing. You'll notice that the platform has many liquidity pools to which you can contribute and earn tokens. Usually, the new tokens have the highest rewards due to their low liquidity.
How much can you make staking $CAKE?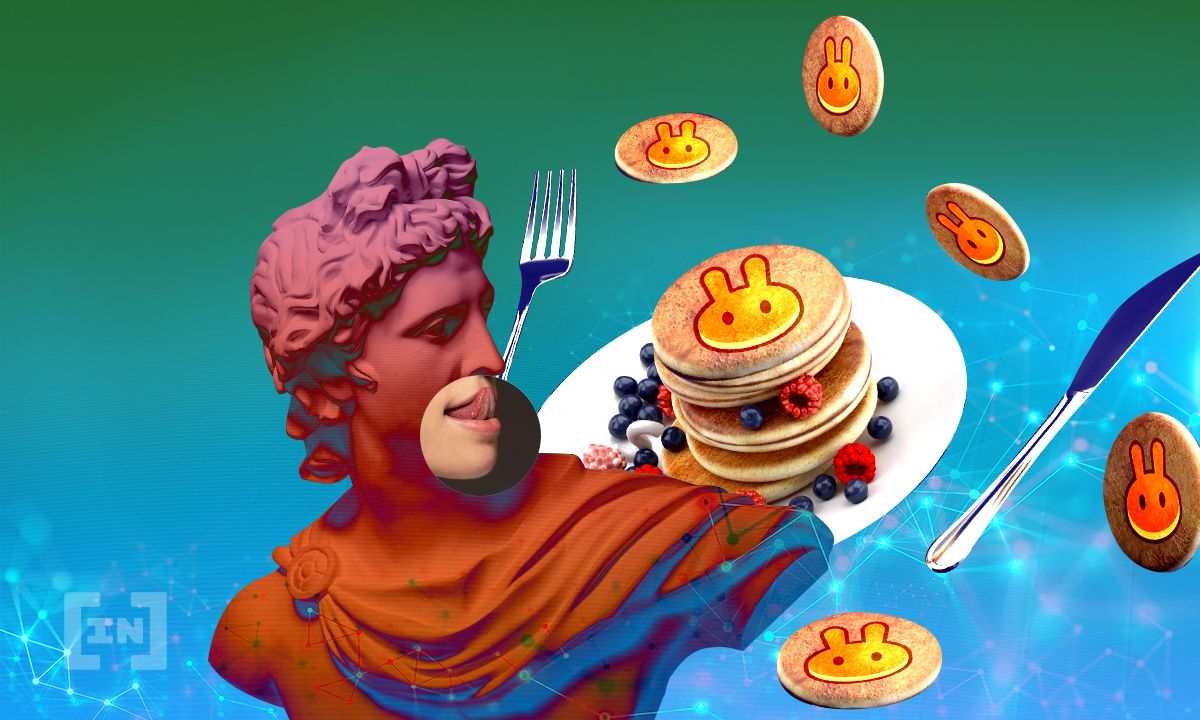 Users providing liquidity on PancakeSwap are rewarded with LP tokens and earn a part of the trading fees. The liquidity pools on the DEX allow users to perform instant swaps of BEP20 tokens on the blockchain.
To make sure you earn the most when you stake CAKE, check the "Farms" tab, to discover which liquidity pool is best for farming CAKE and offers the most tokens.
Now, how much can you make staking CAKE?
The reward depends on the particular pool, as they all have a different compound rate and performance feed. You have to look for the APR and APY rate to get the highest ROI.
It also depends on the amount of CAKE staked and for how long you staked it. You can stake tokens for 1 day, 7 days, 30 days, 1 year, and 5 years, and there is an unstacking fee if you withdraw your tokens within the first three days.
Another aspect you should take into consideration is the ARP and the impermanent loss when stacking coins. Each Farm has an ROI calculator where you can get an estimation for that specific liquidity pool.
Remember that you can also earn CAKE tokens, liquidity provider (LP) tokens, and trading fees (0.17%) when you provide a pair on PancakeSwap for liquidity.
First, you need to provide the liquidity pair (e.g., two different cryptocurrencies). That will reward you with LP tokens and part of the trading fees. Afterwards, if you decide to stake your LP tokens, under the Farm tab, choose the CAKE-BNB LP farm, and you will earn CAKE tokens.
How much CAKE do you need to stake?
There is no minimum amount of CAKE required. But the number of tokens staked and the timeframe for which they are staked will determine your ROI.
How do you stake CAKE using Trust Wallet?
Trust Wallet is one of the many cryptocurrency wallets supported by PancakeSwap.
After you transfer your funds to your Trust Wallet address, you will need to connect to the DEX from within it. You will find PancakeSwap under the "DApps" tab.
After you open Trust Wallet, connect it to PancakeSwap to be able to see your BEP20 tokens on the PancakeSwap network and start trading or staking them.
Is staking CAKE a good idea?
The APR for staking PancakeSwap tokens is extremely high, and it can generate a healthy passive income. Depending on the pool, you might need to manually harvest your tokens and restake them in the pool. Check the current APY rate directly on the PancakeSwap network to be able to see the expected ROI.
All the more reason to do it given that staking CAKE is easy. You only need to connect a supported cryptocurrency wallet that holds CAKE and BNB (BEP20). It only takes about 10 minutes, and it can be automated after the initial joining.
The Tools and Tips You Need for a Dramatic Result
Pollyana FMS / Getty Inages
Stacked cakes, such as wedding cakes, are created when different-sized cakes are placed directly on top of one another. Stacked cakes and cakes with columns or tiers can be very dramatic and beautiful but, certainly, require a firm foundation and the correct accessories for success. A multi-tiered cake without the proper foundation is doomed, most likely resulting in ruined decorations, uneven layers, and potentially a completely collapsed confection.
No matter how many cakes you are layering, from 2 up to even 8 tiers, it is best to have at least a 2-inch to a 4-inch difference in the diameter of each tier to create the best look.
Stabilizing the Stacks
Stacked cakes, especially very tall ones, must be stabilized to avoid tipping, sliding, or even caving in. One way to secure the cake is to use individual cake boards and dowels in each tier. This makes it easier to transport the cake from the kitchen to the celebration—the tiers can be kept separate for transport and then assembled at the venue location to lower the risk of unsightly accidents.
To avoid cracking the icing, tiers should be stacked while the icing is freshly done. Alternatively, you can wait for at least 2 days after icing the tiers before stacking.
The only time full dowelling is not necessary for a stacked construction is if the lower tiers are a firm fruit cake or carrot cake. If a light sponge cake or mousse-filled creation, without the dowels the top tiers would simply sink into the lower ones and the cake will topple over.
Using the Cake Boards
Utilizing cake boards in a stacked cake not only assists in stabilizing but also makes it much easier to place each tier onto the cake. Purchase or cut the cake boards so they are the same size as the cake layer (or else the board will show). It is also important to make sure the material of the board is sturdy and won't bend easily.
For smaller layers—6 inches or less—you can stack 2 cakes on 1 board. Do not try to stack more than 2 layers. Before putting the cake layer(s) onto the board, lightly place the next cake board on top of the previous cake layer to make an outline; this way you will know where to place the dowels, making sure they are actually under the next layer.
Using the Dowels
Creating a stable foundation out of dowels for the cake is not difficult. You can use either wood or plastic dowels depending on what is available or your preference. A good rule of thumb is to use 1 dowel for every 2 inches of cake. For example, a 16-inch or 18-inch cake will require at least 8 dowels and a 10-inch cake will need at least 6 dowels.
Plastic dowels tend to be wider than wood ones so you can use fewer plastic dowels in your construction. However, a benefit of wooden dowels is that you can "sharpen" one end into a point, making it easier to puncture the cake and the cake boards. You can sharpen the dowel with a pencil sharpener or even a sharp paring knife. Make sure you do any cutting or shaping away from the cake so there is no risk of sawdust or debris marring the cake.
Whether you are using wood or plastic, you should wash and dry the dowels before inserting into the cake. It is also best to cut all of the dowels for each layer before placing any into the cake—this way, you can make sure each dowel is cut to the same length. They should also be inserted straight up and not at an angle. It may be easier to place the dowels in the cake if the cake has been chilled first.
When inserting the dowels into the largest tier, you should start by putting one in the center of the cake; then place additional dowels a little inside the circumference where the next tier will sit (so the dowels are below the second tier).
Assembling a Stacked Cake
Once you have your cake layers and all of your supplies, you are ready to assemble a tiered cake. If you take your time and follow the steps closely, remembering the helpful tips, you are bound to have success.
The price of the cake depends on the level of difficulty required to decorate your cake and the size. Our custom cake orders can be placed by appointment only; however, you can get pricing by emailing a picture of the cake you want with the date of your event and the number of servings. To get started, please fill out our custom cakes quote request form.
Our consultations consist of a cake tasting of assorted flavors and one hour with a designer who will help you design your cake and give you pricing. There is a $25 fee for a consultation and the fee goes towards the purchase of your cake, should you chose to buy one.
Do you offer cake tasting?
Yes! For $25 we offer a cake tasting and design consultation by appointment. The $25 fee must be paid at the time the appointment is scheduled. Cancellations made less than 24 hours prior to your appointment will be charged the $25 fee. Should you purchase a cake within two weeks of your consultation, the $25 fee will go toward the purchase of your cake. Cakes for sampling are in assorted flavors and fillings. Sorry, but we are unable to accommodate special requests at this time. Please call for an appointment. We currently are taking appointments Sunday, Monday and Tuesday.
Do you deliver?
Yes! We deliver up to 75 miles from our location. Our delivery prices are as follows:
Cake and cupcake tree delivery costs:
0-5 miles: $35
5-15 miles: $45
15-30 miles: $60
30-45 miles: $100
45-60 miles: $125
60-75 miles: $150
Cupcake delivery costs (cupcakes ONLY). Does NOT include cupcake tree deliveries, cake deliveries or setup of any kind:
0-5 miles: $10
5-15 miles: $20
15-30 miles: $35
30-45 miles: $50
45-60 miles: $75
60-75 miles: $100
How do I place a custom cake or cupcake order?
Due to the custom nature of our cakes and cupcakes, an order can only be placed by speaking with a decorator. We do not accept orders via email at this time; however, you can complete our custom cake quote request to get the process started. We require a minimum of two weeks' notice for all cake orders. Two to four months' notice is recommended due to the high demand for our services.
How do I reserve the date of my special event?
It is recommended that you reserve your date as soon as possible to make sure we are available. A 35% non-refundable deposit is required to hold your date. We are currently booking 2-4 months in advance, so call early if you want to make sure we have the date open!
Custom cake and cupcake orders can only be placed by speaking with decorator at a scheduled consultation. However, you can get the process started by completing our custom cake quote request.
Do I need to choose one of your designs or can I bring my own?
We can do just about any design you'd like. We can duplicate another cake from a website or magazine, use several different elements from several different cakes or design something from scratch! During your appointment, bring anything you'd like to inspire your design… a color, a picture – even your wedding dress! To view some of our cakes, visit our custom cake gallery page – you can even select a cake you like from there to be attached with your custom cake quote request. You may also browse our Pinterest page for inspiration!
At ShopRite Supermarkets, customers can purchase a variety of products, including pre-made cakes for birthdays, baby showers, graduations and other events. In the bakery department of ShopRite stores, you can find cakes decorated in a variety of sizes and styles. There are plenty of tasty flavors, fillings, and icings to choose from when you are ordering your cake at ShopRite.
An average cake at ShopRite costs around $30. The store offers cakes ranging from $9 to $80 depending on a customer's choices. To find out more about how size and decoration levels impact ShopRite cakes prices, keep reading our article.
ShopRite Cakes Prices
Cake Type
Price
Shoprite Sheet Cakes
⅛ Sheet Cake
$19.99
¼ Sheet Cake
$29.99
½ Sheet Cake
$35.99
Full Sheet Cake
$64.99
Half Sheet Cake With Fresh Fruit Filling
$43.99
Full Sheet Cake With Fresh Fruit Filling
$79.99
Shoprite Round Cakes
8 -inch Single Layered Round Cake
$8.99
8-inch Double Layered Round Cake
$13.99
10-inch Filled Round Cake
$24.99
Shoprite Cupcakes
12 Cupcake Cake
$10.99
24 Cupcake Cake
$19.99
Shoprite Specialty Cakes
Cheesecake
$17.99
Shoprite Bakery Fresh Bakery Products
Muffins, Chocolate Chips, 6 pack
$3.99
Red Velvet Cupcakes (10 oz)
$.69
8-inch Pie (Apple/Cherry)
$4.99
ShopRite Cake Models
ShopRite cakes are mainly available as round cakes, sheet cakes, cupcake pull-apart cakes, cheesecakes, and cookie cakes. All ShopRite cakes can be customized to celebrate birthdays, baby showers, anniversaries, and other events. The decoration styles available may vary slightly from store to store, but all ShopRite bakeries have a huge range of cakes to pick from.
You can select small round cakes that feed a group of 10 or pick huge sheet cakes for a large gathering. When ordering the cake, a ShopRite employee will work with you on finding a design style that best works for you.
ShopRite Birthday Cake
Since ShopRite cakes come in Yellow, Chocolate, Carrot, Red Velvet, or Marble flavors with seven different fruit, chocolate, and custard filling options to choose from, it is easy to find a cake to the birthday person's taste. Big parties may need a half or full sheet ShopRite birthday cake, and smaller parties may be fine with just one ShopRite round cake.
Cake designs can include pretty flowers, a picture of the birthday boy/ girl, or festive balloons and streamers. For children's birthday cakes, ShopRite can design cakes with toys or classic cartoon characters on the front. Some special shapes, like princess skirt-shaped cake, are also available. Other great options include the pull apart cake, which has a single design on top but it can be easily pulled apart into individual cupcakes.
ShopRite Baby Shower Cake
Both the round and sheet cake options in the Shoprite bakery work well for baby shower celebrations. Shoprite has all the popular pastel colors of icing that work well with most baby shower decor. For a baby shower, ShopRite can decorate cakes with infant themed designs like toy blocks, baby shoes, or rattles.
The stores that let you provide a picture to print on the cake can use edible icing to reproduce the baby's ultrasound picture on the cake. ShopRite also provides a variety of cute baby-themed cake toppers that can add to the decoration for any baby shower cake. Nontraditional ShopRite cakes like their cheesecakes can be a fun and unique option at baby showers for parents who do not like normal cake.
ShopRite Graduation Cake
A classic sheet cake decorated in the graduate's school colors is always a safe choice for any graduation party. The basic balloon decorations available at all ShopRite stores are a great way to celebrate the festive occasion. ShopRite cakes also provide other designs like celebratory messages and cute banners, and the ShopRite's graduation toppers can help to make a cake look even more festive.
If you have a picture of the graduate in their cap and gown, one of the Shoprite photo cakes is the perfect place to display it. The picture printing option can also be used to decorate a cake with school colors, mascots, or flags.
ShopRite Wedding Cake
Though ShopRite does not technically create custom wedding cakes, many of their designs can be personalized to make them wedding appropriate. ShopRite sheet cakes are typically the best option for a casual wedding because they will serve a bigger crowd. You can get one with white icing and choose pretty floral designs in white to make it look like a traditional wedding cake.
Other decoration options include writing a congratulatory message to the bride and groom on the top, or including decorations in the wedding theme colors. Keep in mind that it is best to order a wedding cake in person, because a ShopRite employee can guide you through their various selections to find a good option.
ShopRite Bakery Products
ShopRite has a wide variety of freshly baked desserts and pastries that you can order for your party platters. Summer berry cookies, brownies, light custard cream mignons are just a few of the treats that are prepared fresh in store. Flavors and fillings vary depending on the season.
ShopRite Bakery prices are very affordable. For instance, a 6-pack of chocolate chips muffins cost $3.99 ($2.99 on sale). The freshly baked red velvet cupcakes price is $3.69 ($2.99 on sale) for 10 oz. Customers will pay $4.99 ($2.99) for an 8-inch fruit pie (apple or cherry).
How to Order ShopRite Cakes
ShopRite typically requires at least 24-hour notice when making cakes. However, it is wise to call at least a week or two in advance to make sure they can make your cake in time. You can easily order a ShopRite cake in the comfort of your own home by first selecting the closest store to you in ShopRite's user-friendly Store Locator, finding the cake in the Catering Department, and filling out the ShopRite online ordering form. Orders can also be placed by going to the store in person or calling the bakery. Every store has a telephone number on its individual page for specific item questions or other concerns.
Final Word
ShopRite's classic options allow you to purchase a delicious and appealing cake at a reasonable price. They provide a decent amount of customization and have a lot of fillings, flavors, and frosting types to pick from. Feel free to comment below if you have any more questions on ShopRite cakes and prices.
Want a gorgeous-looking baked dessert that feels fancy but doesn't require a lot of fuss? Then bake a Bundt cake. These German-inspired, ring-shaped cakes are incredibly simple—no layers, crumb coats or frosting required!—and all you need is a molded Bundt pan. Follow our tips (and watch our video below!) for your best Bundt cake ever. And, for a deep dive into the world of bundt cakes, join our virtual Bundt Cake class in honor of Nordic Ware's 75th anniversary on Monday, March 29th. Nordic Ware is a Minnesota-based cookware company that launched the first bundt pan in the 1950s. Leading the class is master bundt baker Brian Hart Hoffman, the Editor-in-Chief of Baking from Scratch Magazine and author of The Bundt Collection.
Greasing
The easiest method for greasing a Bundt pan is to use a baking spray that contains flour, such as Bak-Klene (a non-flour-based spray will leave a less-than-desirable residue behind). Take the time to ensure that you get inside every nook and cranny, covering all the crevices of the pan; this will help the cake release easily and the design to be sharply defined. After spraying, use a pastry brush to remove excess grease. If you can't locate a baking spray with flour, you can also flour and butter the pan by hand using a pastry brush.
Filling
There are a few measures that you can take during the filling process to prevent air bubbles from forming during baking. Spoon the batter into the pan slowly; when finished, tap the Bundt pan gently three times on a work surface to release any bubbles that may have developed (and ensure that the batter reaches all the crevices in the design).
Here's another tip that all the pros know: Using a silicone spatula, spread the batter so that the sides are filled slightly higher than the center is. "I find that spreading the batter toward the edges so that the sides are higher than the center helps bake the cake most evenly and without a defined dome on top when you take it out of the oven," adds Amanda Haas, Williams Sonoma's culinary director.
Testing Doneness
Because every oven varies in temperature, always test your cake by inserting a wooden skewer into the cake. It should come out with a few moist crumbs attached, but not any wet batter.
Removing the Cake From the Pan
After baking, transfer your Bundt cake to a wire rack, and let it cool upright in the pan for 10 minutes. This will give the cake enough time to settle a form a nice crumb, but not so long that it will start to stick to the pan.
Once cooled, tap the pan firmly a few times, and shake it gently to help loosen the cake from the edges of the pan. Invert the pan onto a cooking rack by putting the rack on top of the pan, placing your hand on top of the rack to secure it, and then flipping the entire thing upside down.
Allow the cake to finish cooling completely. After the pan has cooked on the rack for about an hour, you can use a serrated knife to even out any doming on the bottom. For an extra touch, if you like, shower the cake with powdered sugar or glaze (just don't glaze while the cake is still warm, otherwise the glaze will melt right off!).
I know we all love Kei cars, but what about cake cars? I know what you're thinking and no, I do not feel bad about that play on words. If I had the capacity for shame I would not be working here.
The "everything is cake" meme started way back in that Age of Innocence 2019 and kept going until the early days of COVID-19 lockdowns. It eventually fizzled out as trendy memes tend to do, but this week the gang at Guinness Book Of World Records was determined to take the cake meme all the way to its logical conclusion, timeliness be damned.
As you can see, Guinness declared in the video It's CAKE! which kinda spoils the reveal. You're suppose to slice into the car and blow everyone's minds Guinness!
The video actually shows two "cars" made out of cake. The organization was attempting to break two world records: fastest edible car and the farthest distance traveled by an edible car. As they are without drivetrains, the vehicles are less cars and more billion-calorie soapbox derby entries.
It took a team of nine people 46 hours to build the two cake vehicles, which are over 90 percent edible. The only thing you can't eat on these cars is the aluminum chassis, steering wheel and wheels. The white car was made with 139 vanilla sheet cakes, while the black car was built using 145 sheet cakes. The whole mess was then draped in buttercream frosting and fondant. The cakes were models off of actual CART and F1 cars.
And I bet you didn't expect the driver of the white cake CART car to be actual CART (and F1) driver Michael Andretti, but he is indeed piloting a replica of a car he drove during his '91 championship-winning CART season. The black cake car was a replica of his father's, Mario Andretti's, also-championship-winning 1978 Lotus 79 F1 car.
Free Apple TV+
Free Apple TV+
Get three months of the streaming service absolutely free, no strings attached.
Stuff your cake with a fishy filling (candy fish, that is) for a dessert that yields miles of smiles.
Related To:
Photo By: Alana Jones-Mann
Photo By: Alana Jones-Mann
Photo By: Alana Jones-Mann
Photo By: Alana Jones-Mann
Photo By: Alana Jones-Mann
Photo By: Alana Jones-Mann
Photo By: Alana Jones-Mann
Photo By: Alana Jones-Mann
Photo By: Alana Jones-Mann
Photo By: Alana Jones-Mann
Photo By: Alana Jones-Mann
Photo By: Alana Jones-Mann
Photo By: Alana Jones-Mann
Photo By: Alana Jones-Mann
Photo By: Alana Jones-Mann
Photo By: Alana Jones-Mann
Photo By: Alana Jones-Mann
Photo By: Alana Jones-Mann
This Cake Will Make You a Cat Person
We can't say there's a specific occasion that warrants a cat cake (unless it's your cat's birthday, perhaps?). But one look at this fuzzy guy and you'll be hard-pressed to find a reason to not make it. Not only is the frosting fur and candy-decorated face crazy-adorable (and clever), but when you slice inside you're greeted with another party-ready surprise: It's stuffed with candy fish! Follow our tutorial to see how to make it — it's easier than you think.
Here's What You'll Need
3 cake rounds, cooled (choose any recipe you like)
Buttercream frosting (about 2 batches of your favorite recipe/2 store-bought cans)
Soft candy in white and pink (like taffy or Airheads)
Brown and black food coloring
Circular cookie cutter
Plastic piping bags (and rubber bands to close them)
Decorating tips (a multi-opening tip, a small round tip and a large round tip)
Skewer or toothpick
Start with 3 Cake Rounds
Bake up your favorite cake recipe — you'll need three layers. Once the cake has cooled, use a serrated knife to level off the tops of each round.
Make Space for the Candy Surprise
Place the first cake round on a serving plate and frost with your favorite light-colored buttercream frosting. Layer the second cake round on top of the first, and place the cake in the refrigerator for 10-15 minutes to allow the frosting to set.
Then, use a serrated knife to cut out a circle from the center of the cake layers (doing this now, instead of before you stack the cakes, ensures the cutout circles in both rounds line up evenly). Use a cookie cutter as a template by positioning it in the center of the cake and cutting around it.
Pour fish gummies (or any candy you like) into the hole and frost the top of the cake.
Cover Everything Up
Position your third cake round on top to hide the candy.
Frost the Outside
Frost the exterior of the entire cake, and place it in the refrigerator for at least 30 minutes to allow the frosting to set.
Gather Icing and Candy for Decorating
To turn your cake into a smiling cat, get together some more frosting, piping bags and the soft candy.
Grab Your Decorating Tips Too
To get the details of your cat's fur and face just right, you'll need a few specialty piping tips: a multi-opening tip, a large round tip and a small round tip.
Pipe On the Fur
Color a bowl of buttercream frosting with a few drops of brown food coloring (or whatever color you'd like your cat to be). Fill a piping bag with the frosting and insert the multi-opening decorating tip. Pipe in short strokes, beginning on the outer edge.
Keep Piping!
Work your way inward, piping on the rest of the fur. Overlap each new row over the previous one to fully cover the cake (your cat needs a thick coat!). Leave a blank space on the lower half of the cake for the mouth area.
Make the Cheeks
Insert the large round decorating tip into a piping bag and fill halfway with white buttercream frosting. On a piece of waxed paper, pipe two circular mounds and use a small spatula or spoon to mottle the texture a little. Place the cheeks into the fridge for at least 10 minutes to allow the buttercream to harden.
Make the Nose and Lip
Cut out a nose shape from the soft pink candy and add small nostril details with a skewer. For the lip, cut out a tiny sliver.
Start Building the Face
Add two small dollops of white buttercream at the top of the mouth area and position the cheek pieces atop. And a small dollop of buttercream to the back of the nose and position it at the top of the cheeks. Place the lip piece below.
Make Ears
Using scissors, cut two triangles from the soft white candy and two smaller triangles from the soft pink candy. Lay the pink pieces on top of the white ones to create bitty little ears.
Pop 'Em On!
With the ears positioned at the top of the cake, the cat really begins to take shape. Gently press them into the brown "fur" frosting to secure in place.
Draw the Eyes
Dye a small bowl of buttercream frosting with black food coloring, and fill a piping bag fitted with a small round decorating tip. Draw two arches above the cheeks to make the cat's sleepy eyes.
Don't Forget the Whiskers
Fill another piping bag fitted with the small round decorating tip with white buttercream to draw on the finishing touch: three whiskers on each cheek.
Slice and Delight
Place the cake back in the refrigerator for at least 15 minutes to allow the frosting and decoration to set. Then serve and expect lots of smiles!