You are smitten with a Libra man. However, you are not sure whether he likes you back or not.
Good news for you, I can help you with that. To be honest, I had once put myself in the same dilemma. I wish I knew better and I wish I already knew then all these tips I am going to tell you.
Be Confident
A confident woman easily captures the attention of a Libra man. He finds it impressive in a woman to be confident yet humble. Believe in yourself more than anyone else. You will be able to do it if you are completely accepting of who you are as a person.
With confidence comes independence. An independent woman easily captures the heart of a Libra man. He likes a girl who is fine with being on her own, who does not need a helping hand in anything. Be that girl. Be independent. Besides, being independent will help you deal with life in general. Show him that you can take care of yourself. Show him the things you can do and he will be totally impressed.
Be Spontaneous
A Libra man has a heart for fun experiences. He is a social butterfly and would love to be with a person who enjoys going out and interacting with people from time to time as well. Show him you are easy-going and that you enjoy time with people. Accompany him in social events and make friends. Try getting out of your comfort zone and do things you do not normally do.
Compliment Him
If you have been relying on astrology for a long time now, you would know that Libras are quite narcissistic. A Libra man loves to receive compliments often. It makes him feel appreciated and valued. He is a generous giver of compliments himself so there is no way you will find it hard to say nice things about him. Tell him how you appreciate all the nice things he continues to do for you, compliment his fashion sense, or tell him how nice he smells all the time.
Dress Elegant
One noticeable trait of a Libra man is his strong sense of fashion. You can get his attention by dressing elegantly.
Wear Light Colors
A Libra man prefers light and soft colors over dark and overwhelming ones. Make sure that even if bright colors seem to overpower your light-colored dress, you still get to distract your Libra man in a good way by how you are wearing it and how you are carrying yourself.
Accentuate Your Best Features
A Libra man does not have a particular preference when it comes to body shape and size. What really counts is the way you are able to showcase your good features. Choose a dress that magnifies your beauty. You must also remember that confidence is the best accessory.
Wear Feminine Styles
A lacey dress could do the magic for you for your Libra man loves to see girls in feminine styles. Do not wear rough and over-the-top fabrics.
Make A Libra Man Chase You
Even though you do not want to push him away, you should at least make him chase you a little at the beginning. After you have successfully caught his attention with your physique and communication skills, it is now time to put a limit on what he is doing with and for you. Make him feel that he is chasing you and not the other way around.
Be Mysterious
Do not give away all your personal details. Make him feel that there is a lot more to discover about you.
Surprise Him
The element of surprise never fails. Learn more about his favorite things and hobbies and surprise him with them. Your Libra man will definitely be happy.
Below are surprise ideas that will definitely make the heart of your Libra man jump with joy.
Give Him One of His Favorite Things as a Gift
A Libra man loves music very much. This fact easily gives you an idea about what to get him. It is probable that he likes all types of music. However, he is least happy with loud sounds and is most likely happiest with jazz and classical music. Get him an album of his favorite artist or musician, a ticket to a concert of his favorite band, or a musical instrument. This will make him really happy.
Plan A Romantic Dinner
Nothing hits the spot quite like a candle-light dinner. It will show your Libra man that you can be sweet and romantic. Treat your Libra man to an unforgettable dinner experience. It could be at the beach, by the pool, in the garden, or even in a tent. Use scented candles, flower petals, and paper lanterns to complete the setup.
Take Him on a Trip
A Libra man loves spontaneous escapades. His love for fun activities will make it easy for you to make him go on a trip. Research about his favorite places or places he wants to see, and plan a trip.
Opt For Traditional Romance
Libra is considered to be one of the most romantic horoscope signs. The traditional accouterments of romance captivate the heart of a Libra man. Consider preparing a picnic in the park or making heartfelt poems.
Open Yourself Up to Fun Experiences
A Libra man loves to try new things. You will find yourself being encouraged by him to do lots of activities that you have never done just yet. All you have to do is be open to these new and fun experiences.
Summary
A Libra man is passionate when it comes to giving romantic love to someone. He is sensitive and considerate towards your feelings and goes the extra mile just to make you happy. This is a no-brainer, though. He is naturally like that since he is ruled by Venus, the planet of love and pleasure.
Truly, it is a win for you. You see, all the things mentioned above do not end with successfully making your Libra man fall in love with you. Yes, these tips are catered to what a Libra man likes in a girl. However, these could also be ways to become a better human being in this beautiful but cruel world. After all, it is a great decision to date a passionate and romantic Libra man.
Primary Navigation
There are many signs of a Libra man when he's in love. However, there are only 4 that are really obvious and easy to see. If you notice any of them, you know you've got him! Keep reading to find out the signs a Libra man is falling in love with you. Stay on top of this!
4 Signs a Libra Man Is Falling in Love with You
1. He Sacrifices Time to Be With You
When a Libra man is falling in love with you, he's actually going to want to spend more quality time with you. He will initiate dates and phone calls. He will also make it a point to contact you daily whether by phone or by text.
Libra men are highly independent and love spending lots of time apart from their partner. However, when he's falling in love he's feeling high on life so he's going to be more flexible for quality time.
He might want to be with you quite a bit in the beginning because he's truly excited and it's something new to him. Just be aware that later when he's totally committed to you, he's going to calm down a bit.
He'll go back to wanting to have a bit of time apart. You two will have to find a way to compromise how much time you will spend together and when. It's not impossible so don't worry!
Just know that he will reach out more, he will call more, text more, and ask you to spend time with him. He may want to take you out to eat somewhere nice or take you shopping.
He may also invite you to his house so he can cook for you. These are gestures of love and giving you his precious time. He's totally in love with you when you can see he's going out of his way like this.
2. He Wants To Help Solve Your Issues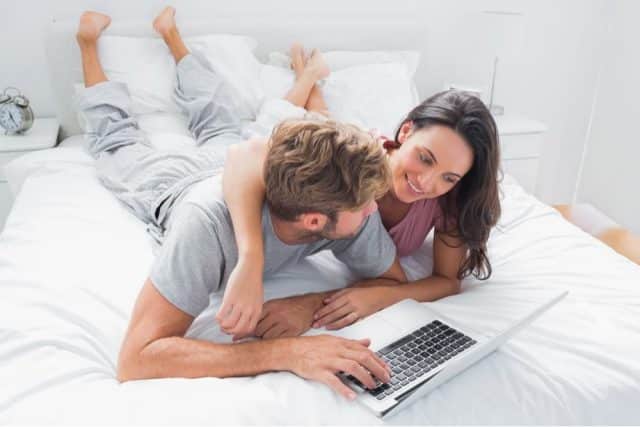 When the Libra man is in love with you, he is actually going to want to give you really sound advice to help you through any troubles you may be having. Whether its work related or on a personal note, he will want to help.
He wants you to be happy and so he will do what he can to find a solution that will work well for you so that you don't have to be quite so stressed. He'd rather see you happy and free than stressed out.
Don't be afraid to ask him for some advice. In fact doing that shows him that you value his opinions and thoughts. This will draw the two of you closer. Just don't ask him for help all the time or he'll think you're too clingy.
Open up to him and tell him what is going on that is causing you anxiety or sadness. Ask him what he'd do if he were in your position. He'll tell you and it will likely be very sound advice.
Whatever he can do to make you smile or feel happier is what he'll do because he's in love with you. He hopes you'll be the same with him when he's in need of some uplifting.
3. Thoughts Of You
Just like most people, Libra man succumbs to thinking of you all the time if he's in love with you. He will show you in various ways such as sending you cards, gifts, randomly calling or flirting with you, taking you out to a special place, or saying sweet things.
You can rest assured that if he's showing you lavish affection, he's falling for you head over heels. He'll look over at you and smile in a way that you won't be able to resist.
He gives you this look like a school boy with his first crush. It's very endearing and something that is fairly obvious. When you see this look, you can tell what he's thinking and you'll know exactly what he means by it.
That being said, he is absolutely thinking of you all the time if he's in love with you therefore he's going to do what he can to make sure that you know this. He may actually even tell you!
4. Suggests Commitment or Exclusivity
When the Libra man suggests to become exclusive or to become more serious, he's totally "in". It also means that he's very into being with you. He's given it a ton of thought and is ready to settle in with you.
Libra men think things over many times before they actually decide. When he finally reaches the point of decision, that's when he'll reach out and tell you how he feels and what he wants.
You will need to be patient for him to get to this point but once he does then you'll know for sure he's in love with you. He may actually go ahead and lock it down by telling you he is in love with you.
He could be having a normal phone conversation with you and casually slip in there "I do love you". When it happens it will probably seem shocking but you'll be very happy.
After he says it to you then you're free to say it back. If you don't, it will hurt his feelings badly. He will feel a sense of rejection. Don't lead him on. Unless you're ready to fall in love, you need to let him know.
Otherwise he's a pretty obvious guy when he's falling in love. He doesn't hide it and he doesn't mind being very open with it. Enjoy the Libra man when he falls for you because he's a charming romantic guy.
These are the 4 most obvious and detrimental signs that the Libra man is in love. There are other various other ways to tell however, once you are able to identify at least 2 of any of them, he's most likely on the way to being deeply in love with you.
Has a Libra man fallen in love with you? What does he do to show you? Tell me about it!
Share your story (or situation) with our community in the comment section below (don't worry, it's anonymous).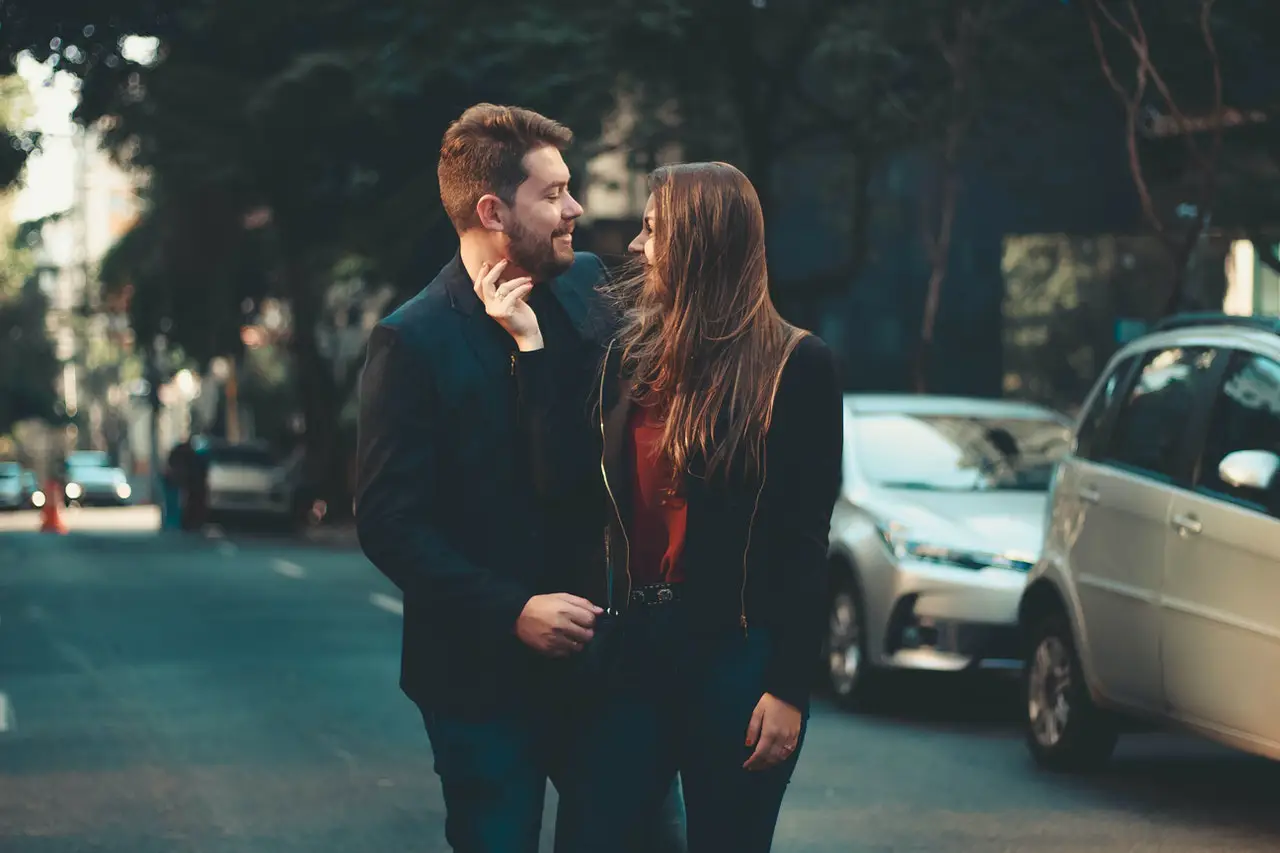 Libra is known as the love sign in astrology! They're often the most charming and flirtatious signs in the zodiac, so how can you tell when they're truly in love?
Libra is a sign that "falls in love" all the time! Even when he's not meaning to, he comes across as interested in you, and you alone.
A Libra man truly in love is someone who puts you first, shares everything with you, including his thoughts and his possessions, tells you all the time how much he adores you, and wants to commit to you.
Getting into a relationship with a Libra man will be one of the sweetest experiences of your life, and you'll be adored like never before!
This is one guy that thrives at his best when he's got a lady by his side.
As an air sign, he's all about that mental connection too, so you should not only have a good-looking man, but also a clever one!
There's very little not to love about the Libra man!
How a Libra Man Acts When He's Secretly in Love?
One common way to tell when a Libra man is secretly in love with you is when he's stopped looking at other people and flirting.
This sign is well-known for being very popular with the ladies, and he knows it! However, when he's got his eyes only on you, he's truly smitten!
He'll show his love for you by spoiling you and including you in all of his plans, and always putting you and the relationship first.
A Libra man secretly in love doesn't bother to hide it – he wears his heart on his sleeve!
The planet that rules the sign of Libra is Venus, planet of love and relationships. This makes him naturally romantic and giving, and one of the few men out there who want to bond closely.
He's tender, sweet and very giving of himself.
8 Clear Signs a Libra Man Is in Love with You
1. He Tells You All The Time!
Libra is an air sign, which means that they are verbal and intellectual.
Often, a Libra man's love language is verbal affirmation – in other words, telling you how he feels about you!
This may be through a sweet text message, a letter, or even an email!
But, most often, he just says it. And he tends to say it in the most creative and sweetest of ways, making you go weak at the knees!
2. He's Always Complimenting You
When a Libra man is truly in love, he's always complimenting you!
This is a guy who is more visual than most, so when you look good, he'll tell you!
From the way you do your hair, to the clothing you wear and the perfume you love, he'll be constantly reminding you of how delicious he finds you to be!
There's nothing nicer than having a man around who takes notice of all the effort you make, right?
Of course, he'll also compliment other things, such as your specific personality characteristics and special skills and talents.
There's nothing that he won't notice when he's interested in you!
3. He Does Everything with You
Libra is the type of sign that needs another person in their lives to share activities with them.
If they don't have a partner, then usually this is a man who has some sort of close friend to spend time with.
When he finds and falls in love with you, you are his go-to person!
He'll want to spend all the small, special moments like washing the dishes with you, to the bigger things such as travelling together.
In a Libra's world, time spent together is far better than time spent alone, especially with his favorite person!
4. He Includes You in All His Decisions
Decision making is never easy for the typical Libra man!
In fact, this is a guy that needs someone around to help him make all those important choices in life!
When he's really in love, you'll be that person by his side.
When he truly cares about you, he'll also include you in his solo decisions and always take you into consideration.
This is how you do a good relationship!
5. He Stops Flirting with Other Women
The truth is, Libra men like to flirt – they're built for it! After all, how can you claim to be the love sign if you're not flirting us by talking?
Libra men really love to charm others, and they often have no intention of making people feel like they're being flirted with. But they do!
When he's heads over heels for only you, that subconscious desire will simply switch off, and he'll have eyes only for you.
This is a very clear sign that he's deeply, deeply in love with you!
6. He Talks to You Nonstop
Whether by text or in person, a Libra man in love talks to his person non-stop!
He just loves sharing his ideas with you, and eagerly wants to know what's on your mind, too!
He thrives when there's a strong mental connection between the two of you, and nothing makes him happier than a good conversation!
You're not only his lover, but you're also his best friend, and his number-one person to bounce ideas off!
7. He Idealizes You
When a Libra man is really in love, he totally idealizes you! He puts you on a pedestal and make you the queen of his universe!
There's nothing you can do wrong, and even when you do make a mistake, he will overlook it!
A Libra man in love truly makes you feel like on top of the world, and builds your confidence from the inside out!
8. He Shares Everything with You
When a Libra man shares everything with you – from his possessions to his thoughts – he's got deep feelings for you.
He now considers you one half of the whole, and there's very little he won't give you in the attempt to bring you closer towards him.
A Libra man in love is generous and caring, sweet and seems to know exactly how to make a good relationship even better!
When A Libra Man Says "I Love You"
A Libra man might say "I Love You" quite early into your relationship, as he's so geared to love another. Does he mean it?
Most of the time, he does, and it's likely he's gone back and forth in his mind a thousand times to decide whether to say it or not.
If it comes too early in the relationship, proceed with caution and give it a bit more time before you believe it.
A Libra man does tend to fall "in love" fairly often – that's what the love sign does, after all!
And only time tells and his actions, to say if this is the real deal!
See more:
Conclusion
A typical Libra man craves mental and emotional connection, and he seeks someone he can share his thoughts and his life with.
When he's deeply in love, he'll notice no one else but you, and he'll tell you all the time how he feels about you!
You'll be complimented all the time when a Libra man is in love with you, and he will make you the center of his world.
A Libra man expresses his love by always showing you through his words and actions how he feels about you!
Being loved by a Libra man is a one-of-a-kind experience, something that you'll never forget!
Give this relationship time, and watch the bond develop even deeper between you.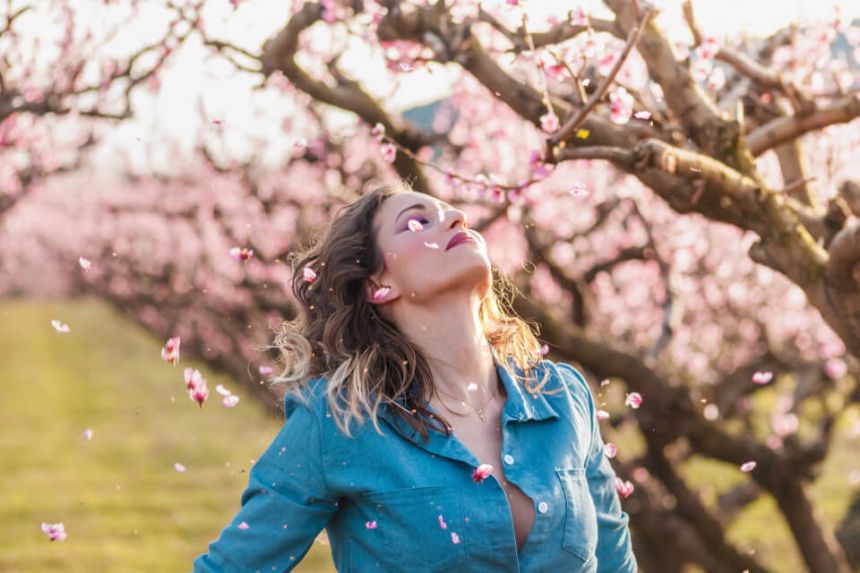 Share
Belonging to the seventh zodiac, a Libra woman is gifted with a pleasant personality. Did you fall in love and are you under this woman's personality spell? Has she conquered your heart with her graces and intelligence? A Libra woman is smart, intelligent and diplomatic and it is not easy to resist her charms. However, it is difficult for her to surrender in love, but once she feels attracted to and is truly charmed by a man, she is not the kind of woman who would step back.
Here are some tips and secrets from astrology to make a Libra woman fall in love with you like crazy and to help you better understand her psychology!
What a Libra woman wants in a man?
She is the epitome of balance amongst women of all the zodiacs. Hence she looks for a partner who is complementary to her and shares similar tastes and personality traits.
Supportive men are her ideal kind. Although she is an independent woman, she is most attracted to men who are encouraging and supportive. She appreciates men who are independent like her and who can provide her with the luxuries of life.
She wants her partner to be sensitive and caring. Empathy, emotional intelligence and attention to others are qualities she looks for in a man.
Passionate men are her type. A Libra woman is passionate in whatever she does. And she looks for the same quality in her ideal man. Half measures are not her thing.
How to drive a Libra woman crazy?
The quality and choices of a Libra woman are all well put together. She is selective in what she likes and does not like.
She is fond of elegance. A woman of this zodiac sign is bound to love lavish and fine wining and dining, grand romantic gestures and elaborate surprises. Chivalrous attitude, flowers, a well laid out dinner table are good ways to impress her.
Well groomed men are irresistible for a Libra. If you want to drive a Libra crazy, be impeccable in your appearance as well your mannerisms. Casual dressing is not what is going to impress her.
How to make a Libra woman miss you like crazy?
Play the waiting game to woo her. Do not respond to her calls and messages in a hurry. Responding within seconds kills the interest of the chase. Give her some time to miss you. This will make her crave for your attention.
Give her something that constantly reminds her of you. Maybe a keychain, a scent or something thoughtful that will make her miss you each time she uses or sees the object.
How to keep a Libra woman interested?
Appealing to her senses and showing her that you can maintain a good balance, are some of the best ways to keep her interested in you.
Understand her artistic soul. A Libra woman highly appreciates beauty and art. Take her to a museum or an art exhibition. Talk to her about your hobbies and artistic pursuits and ask her about hers. This way she will be engaged with you on an extremely deep and personal level.
Be romantic. Women, especially Libras, are extremely fond of romantic gestures. They are huge romantics at heart. Compliment her constantly. Appreciate her and make her feel wanted and loved. This is the key to have a long-term relationship with her.
How to get her to commit?
It might take some time and patience to get a Libra woman to say yes, but it is not an unachievable feat.
Be as fun and spontaneous as she is. A Libra woman likes adventure. And she likes men who share this taste and passion.
Complement her in her spontaneity. Be a part of all the adventures she seeks and show her your playful side. Make her laugh and have fun together. It's a great way to conquer her heart and keep her addicted to you!
Exhibit the positive side of your personality. She is a woman with a sunny disposition. Match her level of optimism and cheerfulness.
How do you know if a Libra woman is falling for you?
Women born under the Libra Zodiac sign do not hide their emotions and feelings. Here are a few signs to know if a Libra woman likes you and is falling for you .
If she flirts with you without hesitation, it's a clear sign she likes you more than a friend. Libra women tend to behave playfully around men they like and feel attracted to. She will participate in the game only if she is really interested in you.
Libra women have a habit of making others wait. They do that for example before saying a yes to a date. Or they do not show up at the date venue on time. But if a Libra woman has feelings for you and is serious about the relationship, she will make it a point to reach on time and will not refuse an offer of a date, or even a casual lunch with you.
If a Libra woman takes initiative, it's also a sign she likes you. If she plans a dinner, a one-on-one romantic evening or something exclusively for you, you know she likes you and wants to impress you.
Best love compatibility with a Libra woman
Libra women match easily with men from most of the zodiac sgns. But they are most compatible with air signs like Gemini and Aquarius.
Aquarius, Gemini and Sagittarius are best matches for a Libra. An Aquarius man and a Libra woman share a fulfilling and rewarding relationship. With a Gemini, a Libra shares the best romantic equation. While a Sagittarius and a Libra complete each other and can form a beautiful couple.
Pisces, Taurus and Cancer are not considered ideal when it comes to love compatibility with a Libra. It is difficult for a Libra to bond on an emotional level with a Cancer, hence the equation can be frictional.
A Pisces-Libra pair starts off well, but is bound to be short-lived. Taurus' lack of patience often annoys the Libra partner, hence there is not a high love compatibility between them.
A Libra woman is not astrologically compatible with a man of the same zodiac sign. As neither the Libra woman nor the Libra man will want to resolve conflicts or complete a task started off by the other partner, this may lead to some problems in the relationship.
By Alexis George — Written on Jan 05, 2019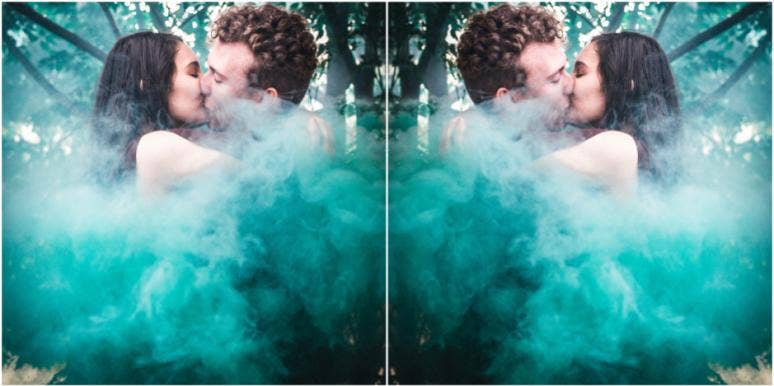 Libras are some of the fairest people you will ever meet.
So, keeping a Libra in love with you is easier than the rest, but it will require that you follow some simple rules.
The Libra zodiac sign is ruled by Venus, the goddess of love and passion! But they are also the Scales of astrology, which makes them just, kind, fair, and most of all, drama-free.
They have found that steering clear of drama at all costs puts them in a position to have a peaceful and balanced life.
Libras apply this mentality to their love life.
For them, there is nothing more important that finding a partner. When a Libra has finally decided to settle down with someone, they have decided that this person is worth it. They are in it for the long haul.
Their dedication will be limitless, and they want their partner to be equally as invested in the relationship. Harmony is the key to a happy life. For Libras, falling in love is a goal. Staying in love is an achievement of that goal.
As their partner you should strive to understand what puts your Libra lover at ease. Making yourself knowledgeable about their likes and dislikes based on their zodiac sign is a good place to start. Knowing is half the battle.
You can use what you learn to know how to best interact with them to maintain a successful relationship. For example, Libras are known to be intellectual beings. They love being aware of what is going on in the world around them and having deep and meaningful conversations about it.
Libra horoscope signs tends to do this by becoming well versed in many topics due to their love of reading and other activities that allow them to be mentally stimulated. If you as their lover can be sure to keep up with them by being well versed yourself then they will never fall out of love.
There is nothing that makes them happier than having someone they can share everything with. Here are a few ways that you can make sure your Libra lover will stay in love with you, per astrology.
1. Plan outdoor trips.
Libras love the great outdoors.There is something peaceful about being out in the open. Your Libra will adore the fact that you pay attention to their likes enough to plan a trip for them.
Libras are dedicated to their partners and are attentive to their wants and needs. When they see that you are willing to do the same by taking initiative and giving them a chance to enrich their lives by seeing a beautiful space, they won't help but to just fall deeper in love.
2. Stay up-to-date on current world issues.
Anyone who truly knows a Libra knows that they are constantly fighting for justice and equality. It is a big part of who they are. If you make sure to stay aware of what is going on in the world around you and can engage in deep and meaningful discussions about it, they will be impressed.
They love people who have a lot to say, so if you are well versed and can come up with ways to help those who have been wrongfully treated, then you will continue to steal their heart away.
3. Buy/Read books with them.
This air sign has a strong mental stimuli. They are some of the most intellectual beings you will meet. Reading good books have a way of getting their thoughts flowing and inspiring them to go out and make a change.
Buying boos and reading them with your Libra lover will show them that you support their eagerness to make a difference. You will always be a winner in their eyes for that.
Related Stories From YourTango:
4. Boost their ego.
Even though they might seem to have it all together, Libras can be extremely insecure. A Libras bruised ego and problems with self-esteem are things that haunt them. They want and need a partner who can cheer them on and boost their confidence when they are feeling lost.
Tell them that they look good and that they are worthy and watch how they will do everything in their power to keep you near and happy since you can get them out of their dark times.
If you stick to doing these things, a Libra won't be able to get enough of you. This air sign will be sure to hold on tight so you won't fly off in the wind. They will stay in love with you forever.
Alexis George is a writer who covers love, relationship advice, astrology and personality topics.
How to make a Libra man fall in love? How do you get a Libra man to love you? Libra men are great romantics who are secretly looking for someone to commit to. This is a man who will fall in love with a woman who will accept him for who he is. But there are things you need to know about his personality, demeanor, and expectations in love.
What does a Libra man look for in a relationship? What does he like in a woman? How do you win his heart and get him hooked? If you're trying to attract and seduce a Libra man, here are 7 astrology tips that will help him fall in love with you!
1. Respect his individuality
To make a Libra man fall madly in love with you, love him for who he is. If you expect him to behave exactly as you expect (and want) then that is a mistake. He wants a woman who will support him, motivate him and let him do things his way. Acceptance is important in Air sign men like Gemini and Aquarius (and Libra, of course). The man born under the zodiac sign Libra loves his freedom and would not trade it for anything in the world.
He can often be misunderstood for his indecisiveness and active social life, but he thrives in the company of people who seek approval from others. He has trouble convincing people of his way of life. As long as you stay with him and let him do his thing, he will be attracted to you. Stop pointing out his flaws or criticizing him. He will like you more if you don't force him to conform to standards he doesn't believe in.
2. Wear nice clothes to impress him
Men born under the Libra zodiac sign are attracted to women who look radiant. You must strive to dress gracefully and elegantly. In order to impress a Libra man and make him fall in love with you, you need to take care of your appearance both in public and in private.
He is a man who will definitely spoil you with gifts, clothes, and perfume. He likes anything that is visually attractive. He is a romantic man and you will often find that he goes to great lengths to charm and seduce you. He wants to make you feel special. He has a magnetic attraction to beauty and unless something physically appeals to him and he feels an irresistible sexual tension, it's hard to hold onto him forever.
3. Experiment with him in bed and explore his sexuality
Charismatic Libra men are fun-loving. They love experimenting with different sex positions. The closer you get to him, the more you'll know just how vivid his sexual imagination is. He will easily transition from a dominant to a submissive role during sex. If you are just as wild and passionate about sex, he will keep you up all night. He needs intensity in bed and wants every encounter to be unforgettable.
If you are sexually passive, he may lose interest in you. So make time for erotic moments and increase his pleasure by talking about intimate things before the act. Be creative to arouse him: play with lights, decorate your room with flowers, buy props, offer him aphrodisiacs, give him a massage and tell him everything you want to do with him. This will make him crazy about you!
4. Communicate with him intelligently
Like all air signs in astrology, Libra men are good communicators. They are effective speakers who know how to use that power to win people over. This helps them make amazing connections and keep them for a long time. You are open to learning and accept diversity without judgment. In short, they value harmony and balance in their social and romantic relationships.
Try to maintain an intense loving relationship with your Libra man. It is important to maintain the strength of your love relationship. If you show him too much negative or critical behavior, he will take offense and get offended. So if problems arise in your relationship, be transparent and let him know. Libras are good at solving problems. Suppressing your feelings rather than expressing them will only increase his lack of understanding or anger, and you risk making him distance himself from you.
5. Be a stable, structured, and organized woman
The Libra man likes tidy rooms. The way you live reflects a lot of your personality and way of thinking. Men of this zodiac sign are intelligent and can easily pick up on even the most subtle of clues. They like the aesthetics of the environment and are not attracted to unkempt, overly messy, or torpedoed bohemian women. They can sometimes be a little too picky in their expectations and mate choice as they test the waters before actually committing to anyone.
It's a very small tip, but it goes a long way in keeping your Libra man interested in you. Pay close attention to how you set up your home and how it looks. Untidy, untidy, chaotic people don't speak to him (cambiato) anyway. Declutter your space, let go of clutter and ensure there is enough room to breathe. Make sure there is positive, peaceful energy in your cocoon. He leads a particularly orderly lifestyle and will always seek out a woman who is on his wavelength.
How to make a Libra man fall in love?
6. Help him find balance
Libra men are very well groomed. They are pleasant to look at. They also have multiple talents. He's a man who can be very poetic and romantic when he feels like it. He has great ideas that only need to be materially implemented so that he gets a certain satisfaction in life. He is very idealistic, somewhat of a dreamer, and often far from reality. Very nomadic, he seeks balance in chaos.
As much as he enjoys complimenting and caring for people, he still seeks the love of a woman who makes him feel special. Help him find a balance in life so that he can find you as a role model, a muse. You must also allow him to maintain his individuality but at the same time be the guide he needs and be able to give him advice when he needs it. He needs to be comfortable around you to open up and give up his vagabond life to find a home.
7. Trust is key in a relationship with the Libra man
He has a unique way of going about his life, which can be difficult to understand for those who like to plan and have their routine in order to feel safe. He's his own boss and hates being told what to do. You will often find that like other people, he gets bored easily (cambiato) and changes his work from one day to the next. He finds it difficult to open up and express his feelings, especially when he feels that he is being controlled or that certain behavior is expected of him.
The Libra man wants to be trusted. One must be able to have blind faith in one's ability to find oneself and achieve one's true passion. Be patient with him or he will embark on his next adventure. There's enough turmoil in his life, even if he has a hard time projecting it into the future. Stop trying to make him see the world the way you see it. If you could give him enough reasons not to dangle from one fling to the next, by offering him a balance of consistency in effort and the simplicity of the joys of living by your side, maybe he could fall in love with you forever and you never want to leave. How to make a Libra man fall in love?
Libra In Love
Love, love, love and only love. This is how Libra feels when in love with the right partner. Yes, it is true that Libra will love with all heart, but only one partner can have all the love Libra can give. Libra's love is magical and is full of pleasant surprises.
Those born under the sign of Libra love to talk their heart out. Also, they tend to agree with the partner, rather than have conversations that can lead to any sorts of hatred. For Libra, passion can often represent some kind of sexy battle. Under a calm and soft appearance, Libra hides a passion that sometimes can be overwhelming.
Libra's Qualities In Love
Libra's best qualities show during their lovemaking stage, exhibiting a romanticism with irresistible tones. Without a doubt, the sign of Libra has a particular preference for the feeling of love, and for that state of disturbance typical of people in love.
This sign has a sophisticated spirit, and even the love relationship becomes an expression of his/her deep and refined soul. Libra feels the need to have at his/her side a person with a strong personality, who knows how to understand their needs and who can help them become a better lover.
When Libra Is In Relationship
When Libra in love is involved on an emotional level relationship, he or she will demonstrate an exceptional openness to every type of need expressed by the partner. This type of generous character is fundamental for maintaining stability within their relationship.
This is an undeniable sign of their compatibility. Although at the beginning the Libra seems to assume a cold and detached attitude, with time they will reveal the intensity of their feelings.
As a result, within the relationship of love, this role shifts continually from the ruling to the dependent, showing the two sides of the same coin. Also, their sympathetic character pushes them to diplomatically avoid any kind of dispute, preferring to postpone the discussion in the hope of finding a compromise solution.
Sees love as the breathing air
Wants to enjoy every minute of love
Will wait for the right partner
Libra be the protector of love
Naturally Romantic
Libra's romantic nature is common to all the signs that Venus has as a guiding planet. During the initial stages of a love relationship, Libra's might seem extremely shy and sometimes even detached. Once the valid agreement with the partner is established, Libra will free their romantic and sensual charge.
Honesty is essential when dealing with the sign of Libra, a dishonest person cannot in any way win Libra's trust. Libra is very seductive and is always looking for ways to get more pleasure out of the sexual relationship.
Waiting For The Right Partner
They will wait without a problem until the right partner shows up. The time wait for the right partner is irrelevant compared to what Libra expects from a lover. One thing is for sure that Libra expects to spend the rest of his/her life with one partner only.
In their everyday life, Libra will continuously keep looking to find a suitable suitor for their prospective future. The right partner has to be honest, sincere, loyal, intelligent, warm-hearted and open-minded.
Partner must also have good manners, to be polite, to respect Libra and also should not be an egoist but should know how to love and should have a pure heart. These are just the tip of the iceberg because Libra is very demanding and by right they have to be because the level and quality of love Libra will give is worth waiting for.
Will support partner in bad days
Wants unconditional love
Expects loyalty and honesty
Partner should have secrets
Each must be free to express emotions
Can't Handle Emotional Demands
Libra's partner should not make too many emotional demands because Libra will be distanced from a partner. Libra may tell partner once or twice about it but won't keep repeating the same message all the time; otherwise, this may be a good reason to end the relationship. Before ending a relationship, Libra will make sure to fight and give his/her partner a nasty flavor of what it means giving up on Libra.
Libra will make sure to learn from mistakes done and sooner or later Libra will make sure that another love will flourish again. Also, Libra will show a particular attraction when having a conversation with their partner. Therefore, Libra wants to avoid a provocative conversation at any cost and try to maintain a balanced relationship.
Libra and Sex
Libra enjoys passionate love very much although there is a need for more imagination in bed because Libra is a very sensual and passionate lover. Sex for Libra may not be the main priority because Libra are always trying to focus equally on an ongoing relationship whereas, for other zodiac signs through sex, love and relationship are achieved many desires.
As is generally case with all the Signs of Air, sex is not just a physical matter, but above all a mental issue. Libra is very skilled in bed just like Gemini is. The sign of Libra also has an unerring instinct that allows them to identify what are the needs of others quickly. Libra needs balance and sentimental security to best express their sexual charge. Libra is a lover of foreplay and is an expert in the art of seduction.
Breaking up with Libra
Although Libra's desire it to make love last forever sometimes things don't go as expected and there are few why it happens. If a partner fails to be loyal and honest to Libra, then there is no point in going on. Libra doesn't forgive neither will forget any bad relationships for a long time or until they start on the next journey.
Libra will learn from one experience to another and will make sure not to have the same mistakes repeated again. When Libra is new in a relationship mistakes may happen. Not having a proper balance may be another reason for Libra not succeeding in love.
Their partner may take advantages of Libra's kindness and would try to dominate relationship which is a NO NO for Libra since Libra expects a fair share of love.
What does Libra need?
The ideal partner Libra is the one who can succeed in providing safety. Libra needs a confidant, a counselor and someone who knows how to make Libra feel special at all times. Sometimes a beautiful gift is a strong stimulus for Libra. So, it is essential to understand how to conquer Libra with words. Long discussions with passion and depth could reveal the romantic side of Libra.
Those who show themselves capable of penetrating a spirit as deep as that of Libra will be repaid by a loyal and devoted love. It is also necessary that the person alongside Libra shares the passion of this sign for art and cultural manifestations. Libra, when involved in a serious and passionate relationship, manages to free a sex appeal out of the ordinary.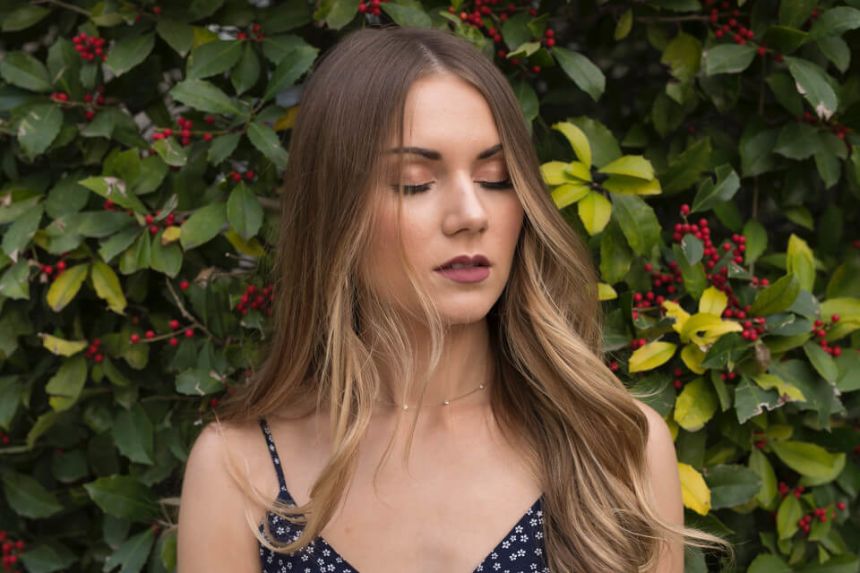 Share
Confident and attractive, a Gemini woman is not an easy catch. Have you lately succumbed to her charming personality and been moved by her aura of confidence? Are you finding it difficult to impress and seduce her? As the sign of the twins in astrology, there are two sides to her personality, and you first need to observe and understand both of these. Here are some astrological secrets to help you win her heart and make her fall in love with you madly.
What a Gemini woman wants in a man?
Possessing a double set of characteristics, she is an eclectic individual who is on the outlook of specific personality traits in her ideal partner.
Gemini women find intelligence sexy and irresistible. They themselves are smart, intelligent women and men with sparks of wit and intelligence attract them.
One of the aspects of a Gemini personality is adventure. Hence she is attracted to adventurous and spontaneous men. Men who take interest in adventure sports and take part in extra activities, apart from sticking to their usual routine, catch her attention and impress her.
Successful men impress her quite as much. She is a hardworking and career oriented woman and she loves the company of a man who is an achiever.
How to drive a Gemini woman crazy?
A Gemini woman is a curious soul and she loves surprises and gifts.
Amaze her with a surprise date or plan a thrilling weekend retreat with her. She will love you all the more, if you appeal to her adventure loving spirit.
A witty and humorous banter is what she is looking for in a man. Your smart textual or conversational banter will make you appear more interesting, and she will be crazy for you.
How to make a Gemini woman miss you like crazy?
A Gemini woman will miss you like crazy if you remind her of yourself through words and gestures, and make her feel your absence.
Use wit and humor when sending her text messages. When she asks you to meet up over text, take some time and indulge in a light hearted banter before actually agreeing to meet her. Your texts will make her miss you.
Post interesting pictures and stories on your social media. She will want to be a part of the interesting aspect of your life and this will make her miss your company.
How to keep a Gemini woman interested?
Since the Gemini woman belongs to the twin zodiac, she has two aspects to her personality. This can sometimes be a little tough to handle.
A man who is patient can keep her interested. Patience is the key to keep her engaged. She might behave or act strangely at times due to her temperament, and only a man who truly understands her personality and is patient in dealing with her, will keep her interested.
To keep a Gemini woman interested, it is essential to catch her attention. She is known for having a short attention span. And for being fond of intriguing and new things in life. Hence a great way to catch and keep her attention, is to find out interesting events to take her to, and new activities, that you can enjoy with her.
How to get her to commit?
A relationship with a Gemini can be quite exciting, but they are a bit scared of commitment.
Listen and pay attention to a Gemini woman. Once she realizes that you understand her and are patient with her, she will take no time to say a yes.
Live up to her expectations. A Gemini woman wants you to go around with her, be a part of her adventure trips and weekend getaways. Show her that you are always supportive of her, and she will commit to you.
How do you know if a Gemini woman is falling for you?
Women born under the Gemini Zodiac sign do not make their emotions and feelings apparent. They are not quite vocal about their likes and dislikes. Here are a few surefire signs that she likes you (and 10 signs your Gemini woman secretly likes you ):
If a Gemini woman makes time for you and stays around you for long, she is surely falling for you. She will find reasons to be around you and will try to match schedules, so that she can spend more time with you.
If she includes you in all her plans and activities, it is a good sign she has feelings for you. She wants to include you as a part of her life and have stories of personal experiences with you. That is a way to show her affection.
She will flirt with you. A Gemini girl is quite sporty when it comes to flirting. She will be fun around you and will let her guard of seriousness down. She will make suggestive comments and will earnestly flirt with you.
Best love compatibility with a Gemini woman
Some of the Zodiac signs that are most compatible with a Gemini are Aries, Libra, Leo and Aquarius. The astrological signs that do not make an ideal match for a Gemini woman are Virgo and Pisces.
The best three matches are Libra, Aries and Aquarius. A Libra and a Gemini form, what can be called an ideal partnership. They bond on an intellectual and artistic level. An Aries is the perfect love match for a Gemini female. While with an Aquarius man, a Gemini woman forms a long lasting bond of mutual love and understanding.
Pisces and Virgo, are not well paired with a Gemini. With a Pisces man, a Gemini female shares a bond of miscommunication and with a Virgo, the relationship is boring and tedious.
By Gillian Reynolds | Submitted On January 31, 2009
How to make a Libra man fall in love with you is a question many women want an answer to. If you meet and start to fall in love with a man born under this astrological sign you definitely want him to feel the same way about you. Are there specific things a woman can do to ensure she captures the heart of this type of man? There are and they are easy to do and very effective.
You may be asking the question of how to make a Libra man fall in love with you because you recognize how utterly romantic these men are. In order to capture his heart forever you must know how to bring out his romantic nature. Doing that requires you to be feminine and a little mysterious. Libra men aren't attracted to women who reveal everything about themselves on the first date. Make him see that there's more to you than meets the eye. If you can do that, he'll become more and more intrigued by you.
Men born at this time of year want to be with women who appreciate beauty. This certainly doesn't mean that you have to be drop dead gorgeous but it does mean that you must take care of what you have. Dress nicely and appropriately when you see your Libra man. Dressing too provocatively isn't going to win him over. He's much more attracted to a woman who covers up and still looks sexy. Be willing to accompany him to nice restaurants, museums and gallery openings. His tastes are definitely towards the luxurious and if you want to make him yours, ensure that your tastes reflect his.
Specific things you say and do can make a Libra man feel helplessly drawn to you. If you are convinced he is the one there are things you can do to ensure he only has eyes for you. For more insightful tips about understanding men including a way to get him to fall deeply in love with you, visit this informative site!
You don't have to leave love to fate or chance. If you are tired of waiting for him to fall hopelessly in love, there are things you can do to make it happen now. Find out right now what you need to do to capture his heart forever.
LIBRA Men
How to make a Libra man fall in love with you is a question many women want an answer to. If you meet and start to fall in love with a man born under this astrological sign you definitely want him to feel the same way about you. Are there specific things a woman can do to ensure she captures the heart of this type of man? There are and they are easy to do and very effective.
You may be asking the question of how to make a Libra man fall in love with you because you recognize how utterly romantic these men are. In order to capture his heart forever you must know how to bring out his romantic nature. Doing that requires you to be feminine and a little mysterious. Libra men aren't attracted to women who reveal everything about themselves on the first date. Make him see that there's more to you than meets the eye. If you can do that, he'll become more and more intrigued by you.
Men born at this time of year want to be with women who appreciate beauty. This certainly doesn't mean that you have to be drop dead gorgeous but it does mean that you must take care of what you have. Dress nicely and appropriately when you see your Libra man. Dressing too provocatively isn't going to win him over. He's much more attracted to a woman who covers up and still looks sexy. Be willing to accompany him to nice restaurants, museums and gallery openings. His tastes are definitely towards the luxurious and if you want to make him yours, ensure that your tastes reflect his.
Specific things you say and do can make a Libra man feel helplessly drawn to you. If you are convinced he is the one there are things you can do to ensure he only has eyes for you. For more insightful tips about understanding men including a way to get him to fall deeply in love with you, visit this Informative Site!
You don't have to leave love to fate or chance. If you are tired of waiting for him to fall hopelessly in love, there are things you can do to make it happen now. Find out right now what you need to do to capture his heart forever.
HINT!
CK , weechang , and I are all LIBRA Men.
(:
Understanding the Libra man in love is a very interesting process.
Unlike other signs of the horoscope where it can really be a big and tough challenge, understanding the Libra man in love can be actually quite straightforward and simple. You only really need to wrap your mind around one key concept.
Libra man is superficial. This is not a judgment. This is not a putdown. This is just the plain fact. Libra guys tend to weigh certain factors and they tend to get stuck at a certain level with those factors. There are many ways to describe this.
It can easily be analysis paralysis or it can also be characterized as laziness. It can also be described as a plain stuck.
Either way, they remain close to the surface and they really don't dig deep unless they are forced to by circumstances.
This is the key factor you need to keep in mind when trying to understand the Libra man in love.
Commitment is an Issue
It's easy to get in a relationship with a Libra guy. After all, Libras are quite famous for being able to get along with other signs of the horoscope. They can get along with pretty much anybody. This comes as second nature because they are able to look at different factors and really weigh them in real time. This versatility and adaptability makes them great crowd pleasers.
While they might not take centre stage like a Leo or and Aries, they are social enough where they can become quite indispensable in any circle of friends or organization or social gathering. They can easily be not only the life of the party, but a key part of the soul of the party too.
Since things go rather easily for the Libra man, it's very hard for this type of person to commit. It's very hard for this type of person to go beyond the surface. It's another reason why Libra men tend to have a tough time committing when it comes to relationships is that they're always weighing things.
Libra guys would like to view themselves as well-balanced or rational. They would like to think that they look at both sides of an equation fairly carefully before they can make a decision. They would like to think that they truly make rational and informed decisions.
But in practice, all this goes out the window because they get so caught up in the details that they tend to analyse in circles. This can really be a problem for relationships involving Libra men and Gemini women.
They tend to chase their tail in terms of analysis. As a result, they get caught in analysis paralysis and they can't seem to pull the trigger, get off the fence or use whatever helpful metaphor you'd like.
Regardless, they have a tough time making decisions. They have a tough time committing.
Getting Them to Admit They Are Wrong is a Problem
Understanding the Libra man in love also involves understanding the Libra man in a relationship. In any relationship, there are always ups and downs.
There are always disagreements. There are always misunderstandings.
There's always miscommunication.
This can be a serious issue with the Libra man, especially with Libra rising. As much as Libra guys are easy to get along with and as adaptable as they may seem, they have a tough time owing up to mistakes.
They have a tough time saying I'm sorry. The only kind of sorry that you're going to get from the Libra guy tends to be quite superficial and shallow and very limited.
Why do Libra man have a tough time admitting and owing up to mistakes they make in relationships?
They have a tough time going beyond the surface. Everything has to be superficial. Everything has to be constantly weighed.
Otherwise, they feel that they would have to reinvest a lot of time and emotional energy going to the core of matter. They have a tough time doing that.
That's why they have a tough time making changes. They have a tough time changing their minds once they have committed to something.
This can all of course make for truly interesting emotional times if you are in a romantic relationship with a Libra man.
You have to understand this aspect of himself and figure out a practical workaround. Otherwise, it can doom your relationship.
The Libra person is not normally known as a stubborn person. After all, we're not talking about a Taurus or an Aries. Still, in terms of practical effect, they can be very hard to dislodge from their current setting or assumption.
Once He Commits, He Goes All The Way
Once the Libra man commits, it can get quite scary. It can go the other extreme. You have to remember, the Libra scale works best when it is fully-balanced. However, things can really get hairy when the scale is imbalanced, when one scale is above the other and this is at play when you finally get the Libra man to commit.
This may seem like a contradiction because as I've mentioned earlier, it's very hard to get the Libra men to commit.
It's very hard for him to sign on the dotted line. It's very hard for him to pull the trigger. However, once he does get off the fence and makes a commitment, he tends to overdo it.
He tends to be stubborn in one particular position of your relationship. This is a serious problem because real relationships grow based on challenges.
Real relationships change according to the contour of the emotional maturity of the partners involved.
Understanding the Libra man in live is really trying to understand how somebody can become emotionally stubborn. It almost seems like this person has no emotional imagination.
As you probably already know, a truly deep and meaningful and fulfilling relationship involves challenges.
It involves changes. It involves maturing. In many cases, Libra men tend to become emotionally immature because they get too comfortable.
They get stuck in a comfort zone. This is why your biggest challenge is to give him an emotional challenge. We're not talking about unnecessary drama.
We're not talking about blowing things out of proportion emotionally. But instead, hold a person by the hand and walk them through certain aspects of your relationship so he can maturely grow and fill out as a fully loving, responsive and truly engaged person.
About the author
Imelda Green
Since 1982 Imelda Green has been the Psychic Medium and spiritual advisor of choice to the rich and famous. Imelda's immense gifts have helped thousands of people over the years and each and every day Imelda and the team are flooded with emails and letters thanking them for their insight and advice regarding interpretation of angel numbers, spirit animals, dream meanings etc.
Read about Libra man, which horoscope signs are the best match for him & 10 unmistakable signs to tell if the Libra man is in love with you.
Tweet
Share
Google+
Pocket
Feedly
Libra Man In Love
A post shared by David Copeerfil (@davidcopeerfil) on Nov 13, 2017 at 11:47am PST
Love is the ultimate expression of emotions for the Libra man. The Libra man in love is an irreconcilable romantic, he likes to be in love. When the Libra man is in love, he behaves like someone who has found the secret of perfect harmony. When he is in love he will not flirt or play games. If the Libra man says he will invite you on a date, he will. He is also fair in love. The Libra man feels the most complete when he is in a relationship and he will do much to make sure that the relationship will last. Libra man keeps the stability and balance that he has achieved with his partner. Impartial and honest, the Libra man is very careful not to hurt you with his words. Do not ask the Libra man if your butt looks bigger in your new jeans, as you will probably get a detailed analysis of the reasons for the affirmative answer.
10 Unmistakable Signs That A Libra Man Loves You
Libra man likes to hang out, he is very communicative and likes to flirt with everyone and it's very difficult to spot and to distinguish love from ordinary flirting. He has such a charming smile that he will win you at first glance. But here are 10 signs that will tell you that the Libra man is not only flirting with you but is deeply in love.
1. He tries to be the best version of himself
The Libra man, when in love, strives to be elegantly dressed more than usual and is constantly in front of the mirror checking if everything on him is where it should be. Then he will try to spend more time in your company and invite you to a romantic date, looking like a film star. The Libra man will always try to be as beautiful as possible when he spends time with his loved one.
2. Always smiling
When he is in love, he is overwhelmed by happiness. It is enough for him to be in love to be fulfilled. Sometimes he completely forgets about his every-day obligations and makes mistakes, but it doesn't matter because he always will wear a smile on his face because the most important thing for him – love – has just happened.
3. He notices only you
It is commonly said that the eyes speak more than words. This is absolutely true when it comes to loving Libra man! When a man in the horoscope sign of a Libra is in love, he can not take his eyes off a woman. He is a "visual" being so when he has the woman he wants in front of him, he just can not stop staring at her! Of course, if a woman does notice or looks back, he is smart enough to look the other way. If the Libra man you love behaves like this, you surely know that you've won his head and heart.
A post shared by Man Influence™ (@man_influence) on Nov 11, 2017 at 4:20am PST
4. He meets you with all his friends and family
One of the surest signs that a Libra man is in love with a woman is when she meets his friends, colleagues, family, and all the other people in his environment. It is a man's way of "marking his territory," telling others that the lady is "busy."
5. He cares about you
Is he concerned about your well-being? If you were out into the wee hours, would he offer to take you home? If you're in some kind of trouble, does he leave his friends, business, and everything else to be next to you? If the answer to these questions is affirmative, it shows that the Libra man is in love with you!
6. He tries to make you happy
One of the sure signs that the Libra man is in love with you, is that he will do everything in the world to make you happy. He will go shopping with you, though he hates the very thought of the action. He will surprise you with flowers, chocolate or an unexpected trip or journey. In other words, he will do everything in the world to see a smile on your face and make you happy.
7. When he talks about the future, you are in it
A Libra man in love will do everything to not hurt the feelings of his chosen one. He will appreciate her, take care of her, and he will be faithful to her. So if your Libra man besides appreciating and taking care of you, also involves you in his plans about the future, be sure that he is deeply in love with you and has serious plans about your relationship.
8. He wants to know all about you
Whenever a Libra man really wants to meet you, he wants to know all about you, about your thoughts and who you truly are. He wants to know all your secrets and thoughts, dreams and ambitions. If a Libra man starts asking you about these things, you will know that he cares about you.
A post shared by TheCoupleGoals (@couplegoals) on Nov 28, 2017 at 12:38pm PST
9. He calls you frequently
If he is the first that sends a message or he often calls you when you're not together, you know that he cares. Nevertheless, do not expect the Libra man to call you always or to send you messages constantly. Libra man always needs a little space for himself, no matter how attached he is with his loved one.
10. He tells you that he loves you
"I love you" – Of course, the most obvious sign that he is in love with you is when he tells you, because then you know that he really feels it (of course, there are exceptions). For a Libra man, this is a big step, even though the woman is not placed in a good position because it is always difficult to break the ice with such an important statement. Remember that is difficult for the Libra man to express his feelings too. Just pay a little attention to the behavior of a Libra man. The more you pay attention to his behavior, you may be able to catch the signs that tell you that he is in love with you.
How To Love A Libra Man
1. Be fair and have wide views. A Libra man extremely appreciates balancing, justice, and equity. 2. Do not ever isolate a Libra man from society. Libra is one of the most communicative and out-going zodiac signs, although it prefers smaller, more intimate groups. People of this sign are very proud of their sleek and good manners and enjoy the smaller and selected group of friends. 3. Love him with all your heart. A Libra man does not give his heart so easily, but once he gives it, it's for the rest of life. If you love the Libra man and he gives you love, you are a very happy person. He is very sensitive, so make sure you do not hurt him. 4. Appreciate the romantic dates. When it comes to the Libra man it is all about the charm. He makes his own efforts to please you and makes a romantic atmosphere and you should appreciate it. 5. There is no second chance. The Libra man never returns to the past and there is no other chance! If you've messed things up and the relationship has ended, do not wait for another chance! You only have one chance!
By Greggory Hammond | Submitted On January 03, 2010
It is often true that women are the ones being chased when it comes to relationships. It does not always work like this. Women learn how to attract the men they desire and leave them thinking that they are trying to get the girl. "But how do women learn this?" I hear you ask. Hopefully this article will help you.
A Libra man in love puts his partner's happiness above his own and would do anything for her. Some say that a Libra man is simply programmed for love and is therefore the most desirable lover of all. They are competent in romance and can be sexually adventurous so bear this in mind!
One thing to be aware of however, is that a Libra man in love tends to idealize their lover somewhat and prefers to neglect the negative traits in his relationship which can sometimes lead to disappointment. This being said, a Libra man has a stronger inclination to a long term relationship.
A Libra man in love requires support and reassurance that he is a treasure much appreciated. A woman with the ability to make such a man feel more and think less will be left with a respectful and passionate lover.
These men often display a natural ability to rationalize and negotiate disagreements and are therefore extremely well placed in a diplomatic environment. Desmond Tutu is a great example of this. Their innate sense of fair play and justice make Libra men attractive to intelligent women.
It's not easy for women to know how to attract particular men. These elementary steps will help you learn how to make yourself desirable to any man.
As is often the case with a Libra man, in love matters, inconsistency and laziness can be a problem. Excessive flattery may put him off on the one hand, and playing 'hard to get' could anger him too. It is all about finding a successful balance; this is the key to learning how to make men run after you.
The way you act around such a man can definitely make them feel helplessly attracted to you. If you desire to be with this Libra man, the extremely effective methods of seduction and attraction are explored in more detail in this ridiculously informative website.
"It's not fair. Women do not get the guidance men do when it comes to attraction."
This is completely false. Learn how to attract your dream man today! CLICK HERE.
In relationship compatibility, Libra is one of the most loving of all zodiac signs, and arguably the sign most longing for a stable partnership. In order to maximise Libra sign compatibility, however, there are some must-dos and some must-nots – read on to find out five secret ways you can woo your Libra.
1 – Flatter Libra's Ego
You know whatever it is that made you fall in love with Libra in the first place? Keep telling your Libra lover about it. Whether it's his startlingly beautiful eyes or her sensational singing voice – let Libra know, and keep letting Libra know. When it comes to compatibility, Libra loves flattery. It's not because he or she is shallow or superficial, but rather because Libra is so desperate to be loved. Your Libra lover doesn't quite believe that you're staying around for the long term, so every time you flatter him or her you'll make Libra feel that little bit more secure.
2 – Opt for Luxurious Loving
Charmingly urbane, sophisticated and cultured, Librans like their sex lives to be likewise. Woo your Libra with fine restaurants, expensive gifts and lovely things, and ensure that you set a romantic scene in the bedroom too. Luxurious materials and perfumes put Libra in the mood for love, and material things really do enhance his or her sexual compatibility; Libra is nothing if not turned on by luxury. If finances don't stretch to a life of luxury, at least make sure that your bedroom is neat and tastefully decorated, and don't expect Libra to romp anywhere which doesn't meet his or her exacting standards.
3 – Give Libra some Self Respect
Because Libra is so keen to be in and remain in a partnership, the Libra lover can become a bit of a doormat, agreeing to anything and everything in order to keep you. Abusive partners can easily take advantage of this, of course, but if you really love your Libra, you'll want to nip that in the bud. Make it clear to Libra that he or she is an equal partner in the relationship and should sometimes take the lead. This is a great way to increase your compatibility; Libra will feel cherished (if rather taken aback) at the notion of being in charge for a bit, and will love you all the more for it. Take care also to allow your Libra lover to disagree with you; if you're a strong personality, it's vital that you don't just shout over him or her, because Libra will quickly give in – all the time – if you do.
4 – It's Not Indecision, It's Fair Mindedness
Lovers of Libra are often driven to distraction by the sign's inability to make up its mind. If your Libra partner keeps changing opinions, stances, decisions and choices, have some patience. Libra is a supremely rational sign and always seeks fairness and harmony. What seems like indecisiveness is actually just Libra making sure that all bases have been covered. When it comes to compatibility, Libra needs a lot of understanding in this area, even if you have to roll your eyes in private. Give him or her time before you think you've heard the final word on anything.
5 – Lead a (Slightly) Separate Life
If it's left up to your Libra lover, you and he or she will do absolutely everything together. Living in each other's pockets is nice while you're in the first flush of intoxication – but it's vital for Libra's mental health and for your sanity that you also maintain separate hobbies and friendships. Keep some independence and ensure Libra does too. This will increase your compatibility; Libra may find it challenging at first, though, so reassure him or her that you're not trying to get out of the relationship.
For more information on Libra sign compatibility, browse our star sign articles, or enter the draw to win a free Astromatcha astrology compatibility report. Based on your full birth chart, not just your Sun sign, these fantastic reports will offer you a whole new level of insight into your relationship.
Related Posts
Astromatcha Relationship Compatibility Reports
Astrology Compatibility Questions Answered
5 Things You Should Know About Sun Sign Compatibility
What Makes Good Astrological Compatibility?
Cardinal Sign Compatibilty: When Cardinal Signs Fall in Love
Ready to discover the real potential of your relationship? Take our free "Star Sign Compatibility Quiz" to instantly reveal your compatibility score!
He values conversation, intelligence, honesty, and femininity
Justin Case/Getty Images
Libra guys are naturals in twosomes, which is why they're great when it comes to love. He has a secret love ally—his ruling planet is Venus herself. In romantic relationships, he's very responsive, and that's not his only attractive trait.
The Libra Man and Love
Libra men are often devilishly charming and socially confident. There are fewer awkward moments on those first dates because he knows how to put a woman at ease. He loves ultra-feminine women, bright minds, classic put-together looks, and an appreciation for (or participation in) the arts.
A Libra guy wants to make the best choice in love. He wants to be together all the time and finds partnership very natural. He's a serial monogamist. He makes friends easily, but his true desires in a relationship take time to discover. He often has an instinct for making women feel appreciated. Libra in love is flirty, easy-going, and at home with a lot of togetherness.
Here's a tip: Look at his Venus sign. This will give away his desires and also his version of a good time. To pique his interest, find out what he's fascinated by and start conversations about that. Plan first dates in stimulating settings with a lot to talk about, such as museums, cultural centers, and festivals.
A Sense of Self
The polarity is Aries, the sign of "I am." Libra is the first sign of knowing the self through what's reflected in the eyes of another (or the public). Because of this, some Libra men are hyper image conscious and take a lot of time with their look.
More than any other sign, he gets his sense of self through the relationship. The main focus is the give-and-take and how the two of you harmonize. He's looking for someone to complement him but also challenge him.
Don't forget, this is a cardinal sign, with an internal pressure to push into new ground. Through Libra and love, this can mean actively (and at times, forcefully) upgrading the relationship.
A Keen Observer
The detachment of Libra makes them great observers and astute listeners. The Libra man finds himself by closely observing what's mirrored back to him in relationships. How he responds to you depends on how you're responding to him. From the outset, if the vibe isn't there, it'll likely not get past the light friendship stage.
Libra guys will be deflated if you're not returning respect or admiration. The Libra man wants to be with those who think he's an incomparable wit.
The Dark Side of Libra
The dark side of Libra is that it's a sign skilled in social manipulation, which can be used nefariously, such as using you to circulate among your friends in order to get ahead. If he has a wandering eye or seems preoccupied, he might be imagining life with another.
What the Libra Man Wants
He's an air sign, so a key to knowing if it's a match is discovering his mind. Being on the same wavelength in terms of preoccupations is what creates the foundation. His leanings are toward refined living, and he's likely a bit of a metrosexual. That's not to say he's not manly or edgy; Libra actors Viggo Mortensen and Clive Owen spring to mind.
You score points when you show that you appreciate his artful eye. This might be complimenting his home decor or his clean and upscale man-style. He knows how to evoke a light, luxurious mood to relax and be sultry in. If you're receptive to his generous moves, he'll keep it up with the romance.
A Libra man is attracted to a mate who complements him in every way, including aesthetically. In other words, you have to look good together. He values women who are well put together, healthy, sophisticated, bright, socially curious, and fair-minded. Above all, honesty will win his heart.
Being an excellent conversationalist and having good taste will also score points. Dress well but don't reveal too much; he doesn't want to know everything all at once. That applies to appearance and the inner you, so go slow and let his charm reveal who you are.
If it's right, his inner curiosity will spark a friendship into something more. Understand that it's not all about sex. The friendship and then the relationship are priorities.
Libras love love and many born under this sign find each other. If a Libra man likes his reflection in you and finds room there for growth, it's a divine match of incredible twosome synchronicity.
What Not to Do
To win the Libra man, don't stoop to a gossipy or lowbrow attitude. He can't handle a lot of confrontation and could be flustered by a strong-willed partner. He's not particularly direct because there's always a beat in between as he's sizing up a situation.
If he's thrown off balance too much by an impatient date, he'll start to get surly. He's looking for closeness but needs that mental space to do his thing before taking action. The right partner gets this and respects him enough not to take advantage of the pregnant pauses.
Practice Patience
Unless he's head over heels, it may be hard to trust the Libra man's sincerity. That's because he's charming and charmed by each dazzling possibility in his orbit. He's reluctant to be claimed, wanting to stay open to the best life has to offer.
However, once he's found his "other half," his focus turns to the relationship. He's a steady anchor for long-term pairing, always looking for ways to make it better.
Saturday, July 27, 2013
How To Make A Libra Man Fall In Love With You : Ignoring Your Ex Is The Proper Way To Obtain Your Ex Back!
How To Make A Libra Man Fall In Love With You : Ignoring Your Ex Is The Proper Way To Obtain Your Ex Back! – Sadness and dejection are but the outcomes of a heartbreaking breakup The other aftermath of a breakup is attempting to forget all of the sweet moments you had shared with your ex It would be memorable moments that you may possibly be attempting to forget You at the same time have to comprehend that It's ego and bursts of anger that is the cause for all of your dreams and aspirations that you had of the future Getting washed away well it would be best to ignore your ex In case you sincerely enjoy your ex and hold feelings of Having . [Read More – How To Make A Libra Man Fall In Love With You]
Best Way To Make Him Want Me – If you are looking for info about How To Make A Libra Man Fall In Love With You : Ignoring Your Ex Is The Proper Way To Obtain Your Ex Back!, you are come to the right place.
Best Way To Make Him Want Me
Best Way To Make Him Want Me – Excellent secret superEnergy now. "Claire is every a lot like the no-BS, wiser friend I wish I had. She's a sweetheart, but she'll give it to you straight. and no philosophical crap either– just real, useful step-by-step guidance. I've learned so considerably and I every do feel that I have a secret superEnergy now. As an extra bonus, this stuff is enjoyable! In the event you decide to were believeing homeworky drudgery, don't. You're going to have a blast with it. "
Don't miss get particular Offer for Best Way To Make Him Want Me (How To Make A Libra Man Fall In Love With You : Ignoring Your Ex Is The Proper Way To Obtain Your Ex Back!). You really don't would like to miss this option. The quality from the information found in How To Make A Libra Man Fall In Love With You (How To Make A Libra Man Fall In Love With You : Ignoring Your Ex Is The Proper Way To Obtain Your Ex Back!) is well above anything you will discover available today.
Maybe You Also Want To Read About :
related
News and Video on How To Make A Libra Man Fall In Love With You : Ignoring Your Ex Is The Proper Way To Obtain Your Ex Back!
Fashion and Lifestyle Blog : February 12, 2013 — 24 year old Brazilian Model, Actress and Spokesperson Gianine Abdallah launches a fashion and lifedesign Her blog promises to be an intimate, behind the scenes, diary of an Atlanta based
[+] Norah Guide Presents New intuitive Reporting Services for January 2013 : February 03, 2013 — Premium Astrology has collaborated with Norah Guide to offer new reporting services for
[+] Your exes to appear on next episode of 'As the Web turns' : A revealing post in New York Magazine suggests that social media is enabling us to maintain the soap opera of failed relationships alive long after the "shows" were canned. [Read more] Tue, 23 Jul 2013 12:39:52 -0700
[+] CS Man Accused of Assaulting Ex-Girlfriend : A College Station man was arrested over the weekfinish for breaking into the residence of his ex-girlfrifinish's boyfrifinish.Mon, 29 Jul 2013 15:54:49 -0700
[+] McQueary: Paterno said 'Old Main screwed up' : Ex-Penn State assistant coach is significant witness during hearing for former Penn State president, other former administrators. HARRISBURG — Nine years passed after Mike McQueary reported to Penn State officials that he had witnessed former assistant football coach Jerry Sandusky naked in a shower having a boy. Mon, 29 Jul 2013 09:42:00 -0700

Popular Search : how to make a libra man fall in love with you, how to make a libra man fall in love with you again, how to make a libra man fall back in love with you, how to make a libra man fall madly in love with you, how to make a libra man fall in love with you
How to make a libra man fall in love with you
You want to enjoy his loving gaze. Do the small things in life like going out for a coffee date or to the movies. Sip and share your soft drinks. All this can happen if you know your Libra man inside out.
Recent Posts
To know him perfectly, you need to know his personality traits as per his star sign. Are you curious to know how to handle a Libra man in your relationship? Anna is an expert on zodiac signs and their influence on human relations and has authored twelve http://fakenews.rs/wp-content/uploads/content/casino/what-causes-pyloric-sphincter-spasm.php guides for each one of them. In the Libra Man Secrets book, she has advised on how to take your relationship from initial courtship to blooming romance and finally going steady.
The Libra Man Secrets handbook reveals how the Libra man is strong, emotionally balanced, diplomatic, bright, and friendly. He is exclusive, kind-hearted, and gentle in his approach towards his woman.
About Libra Man
Most of the time, he is calm and relaxed and listens to his woman before giving his opinion. Also, he is talkative and expressive in his feelings towards his woman. Due to his friendly nature, his circle of friends is vast, which keeps him socially busy. But to every positive attribute, there are some negatives as well.
Libra Man Secrets tells you how the Libra man can be a little indecisive and confused at times in your relationship. You may even find him to be self-indulgent and on the lookout for premium things in life to please himself.
Sometimes you may find the Libra man getting hooked to outer beauty than inner strengths. So understanding the mind of a Libra man is sometimes a bit complicated. The Libra Man Secrets book will give you an extra pair of eyes to peek into the mind and soul of your Libra man.
Using the specialist points from the Libra Man Secrets book, you can become aware of his genuine feelings for you.
Categories
Is he deeply in love with you or simply going with the flow? You will know well in advance if he is cheating on you or planning to ditch you.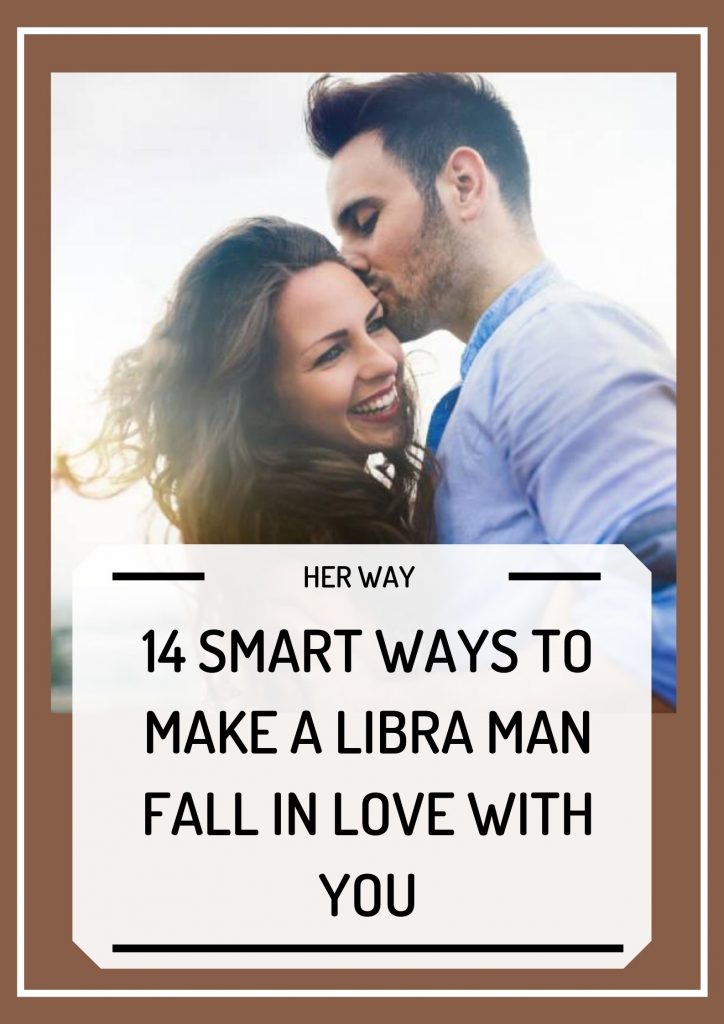 The book, Libra Man Secrets, will also provide you with unusual and exciting facts and expert advice, all of which can be applied in your relationship with a Libra man. Once you start following the maestro tricks suggested in the Libra Man Secrets book, you will find your Libra man greatly attracted to you and wanting to be with you at all times. Anna Kovach is a psychology student who studied and became an expert on zodiac signs and their influence on love and relationships. By reading her book, Libra Man Secrets, you will source all the information on how to be with your Libra man and cope with his complicated personality.
You are going to have an excellent relationship with the love of your life. Anna Kovach has shared all her experience of astrology in the book to help women better understand their Libra man.
37 Tips To Make A Libra Man Fall In Love With You
How to seduce him and keep him interested in you? How to improve your bond with him and make you Libra man want to be yours for life? The simple answer is YES!]
The Libra woman is all about balance. This sign is represented by the scales, which is an apt metaphor for the Libra woman. She believes in justice and fairness. This woman embodies yin and yang. She is quite the charmer with a sociable attitude and a talent for communicating with others. While she is rational and logical at times, she can also exhibit erratic emotions. Her charm and logic means that she is often the person who wins arguments. If your argument is based in common sense and logical, she will be open to it. You just have to martial logic to your side if you want to win her over.
The Libra Woman in Love
This sign is ruled by Venus, which means that she will always seek out harmony and balance in her relationships. She wants to have a relationship that exists in an equilibrium. Her ideal lover will make romantic gestures like candlelight dinners and fresh flowers. She loves to love, and she tends to fall in love quickly. Once she does find the right partner, she will be completely devoted to them.
The Libra woman in love seems calm and cool on the exterior. While she might be a very collected lady, she can be quite romantic and playful with the right person. Once she does fall in love, she is not going to play games. She will be completely honest with you and impartial in arguments. Don't play mind games or manipulate her because she will not appreciate it.
The Libra Woman in a Relationship
Since she can easily see both sides of an argument, she tends to have extremely strong relationships. Even when there is an argument, she will work hard to see your side of the problem. She is quite even-tempered and coolly logical, so she is not someone who passionately argues a point. Even if an argument becomes hot-tempered, it will eventually devolve into a quiet conversation about the best option to take.
The Libra woman often switches between being subservient and independent. It all depends on what the correct response is at the time. She ideally wants to find a partner who is stead and supportive. With this in mind, the Libra woman tends to work best with Gemini and Aquarius men.
When she does fall in love, she will question her decision to be in love. This is because the Libra is naturally indecisive. She falls in love easily, but she will only hang around if the guy meets her standards. The Libra woman loves the finer things in life. She is completely comfortable going to high-class restaurants, ballets and the theater. She expects that her partner in life will be able to handle these same social situations. If you are uncomfortable in elegant surroundings, it will be hard to make the relationship work.
In addition to being indecisive at times, this sign tends to lack initiative. She tends to passively go with the flow in work and in her relationships. She is often drawn to traditional values and social mores. In a relationship, she tends to be caring and deep. At times, she can also be selfish and manipulative. Understanding her can be hard at times, so it is important that her partner takes time to understand her intimately. She might be calm and collected on the outside, but deeper emotions lurk within. Once she does find the right guy, she will be completely faithful and committed.
The Libra Woman in the Bedroom
The Libra woman is quite the intellectual. Even in the bedroom, she thinks through each decision. She will contemplate your needs and her own needs. She naturally loves to please, so she will put her all into pillow talk, foreplay and seduction. Her charm and attractiveness makes her an ideal partner in the bedroom.
At first, the Libra woman might not feel confident enough to try new things or be adventurous. When she is with the right person, she starts to open up sexually. After you have dated for a while, she will be willing to experiment and try new things. She will openly communicate bout her preferences and sexual desires.
Since she likes the finer things in life, there are a few things that you can do to turn your Libra woman on. Think of setting the mood before you enter the bedroom. Scented candles, sexy music, dim lighting and rose petals can all create the type of environment she loves. Buy her expensive lingerie or scented massage oil to make her happy.
Dating a Libra Woman
When it comes to love, the Libra woman falls in love easily. She is happy dating for pleasure and having fun if that is the only potential she sees in the relationship. When she is ready and finds the right partner, she will commit and be serious. This sign can seem needy at time, and Libras are certainly known for being indecisive.
This is a sign that is wonderful and caring. The hardest part of dating a Libra woman is her self-esteem. She has a tendency to listen too much to what other people think, which can hurt her self-esteem if she chooses the wrong friends. She can end up questioning her own decisions because she does not understand why other people do not see the world the same way that she does. Ultimately, she is a loyal, committed partner. Her sociable, charming nature means that she is tactful in relationships and knows how to make you happy.
Can You Trust a Libra Woman in Love?
For the most part, the answer to this question is yes. Her goal is to be a faithful, loyal partner. The only problem is that she has an unfortunate tendency to fall in love too fast. When this happens, she quickly starts to realize her mistake. Once she has decided that it is not the right relationship for her, she is less committed to being loyal and faithful.
Emotionally, she tends to hide feelings that she thinks are shameful or unproductive. Her rational, logical nature means she tries to tamp down any feelings that she does not understand. For most people, this would create a situation where she explodes in anger, but this is not the case for the Libra. She is just far too calm and peaceful to allow this to happen. She hates arguments and would much rather talk over any problem with you. If you argue with her, don't be surprised if she shuts down. If you want to address a problem, you have to talk about it calmly and openly. She wants to please you, but you have to create an environment where she can open up, speak her mind and listen to what you have to say.
Buying Gifts for the Libra Woman
A nice surprise is always welcome for the Libra. Obviously, you should make an effort to remember her birthday. If you really want to please her though, buy her a gift when she least expects it. As for the gift, look for the finer things in life. Feminine, beautiful jewelry is always a good choice. A balanced perfume, chocolates or flowers are also excellent options.
He loves you, he loves you not. With the Libra man, your relationship can feel like a pendulum, swinging wildly until it finally settles at a comfortable point. Why can't he just make up his mind?
More than anything, what the Libra man wants from a relationship is to be sure—a hundred million trillion percent sure—that you're The One. If that takes him five minutes or five years, so be it. You could already by his commonlaw wife by the time he drops to one knee.
Of course, it doesn't have to take that long. It depends on how well you complement each other. The Libra man craves an interdependent, equally balanced relationship. He wants you to be autonomous and capable of finding your own happiness, with or without him. At the same time, he likes to feel like you're the missing piece in his romantic puzzle, to create an even higher state of bliss together. A slight contradiction, but that's Libra. If you provide the counterweight that balances out his bad habits and shortcomings, he'll gladly join forces.
Libra is the sign of the judge, so he subjects prospective mates to a lengthy evaluation before committing. During his weighing and measuring process, he'll examine whether he's "settling" by being with you. This guy has a breathtaking sense of entitlement—only the best for Prince Libra! Years can pass between his relationships, and he often marries late. Unfortunately, he also has a case of verbal diarrhea, and will babble out his whole messy thought process well within your earshot. Hello, insensitive. You'll need to develop a thick skin to tough out those times.
The Libra man craves peace, and if you're better at making war than love, you'll only delay his evaluation process. If your demands, temper or unexamined emotions tip his scales too far, he'll wisely draw back and let you reconfigure your own system. He can only handle so much drama, especially since he's often staging his own. After reboot, you must return mature and self-possessed if you want to regain his favor.
Although his tough love pays off in the long run, it's also infuriating. Even though he can be a spoiled brat, he has little tolerance for you being pouty, clingy or childish. Of course, he may foster that very dependence with baby talk, silly voices and cute nicknames. It's all about moderation and proportion with Libra. If you're going to be a little girl today, he wants you to be a sophisticated woman tomorrow.
Equality is a big deal for Libra. He needs you to play fair, and although he denies it, he's always quietly keeping score. When he needs to win an argument, he'll pull out his arsenal: "Well, I did the laundry last time and the dishes, so you should take out the trash." Or, "We went to your favorite restaurant last time, so tonight we have to go to mine."
Anything too extreme throws Libra out of alignment, turning him into a grouchy ogre, even a tyrant. Our Libra grandfather had two favorite sayings: "Too much!" (when we served him an over-filled dinner plate) and "Q-U-I-E-T!" (he'd bellow out this warning out before taking his daily nap). He needs to retreat and refresh himself, and has a few regular routines that must not be denied. For our grandpa, it was a 1:00 nap, followed by a cup of Lipton tea and two crumbly Pecan Sandies—every single day of his 30 post-retirement years. Our friend Amanda has grudgingly accepted that at 7:00 p.m., her Libra husband will be meeting his cyber-buddies online to play World of Warcraft, a multi-player computer game. Whatever the Libra man requires to unwind and rebalance—a cold beer, a run on the beach, an hour in his model airplane studio—the wise woman learns to let him have it.
As much as he may take the long side roads to the altar, Libra is the sign of partnerships, contracts and marriage. Ultimately, he's at his best when he teams up with his equal partner. The right relationship can be a wonderful canvas for him to express his finest qualities of diplomacy, love and harmony. Just don't rush him, okay?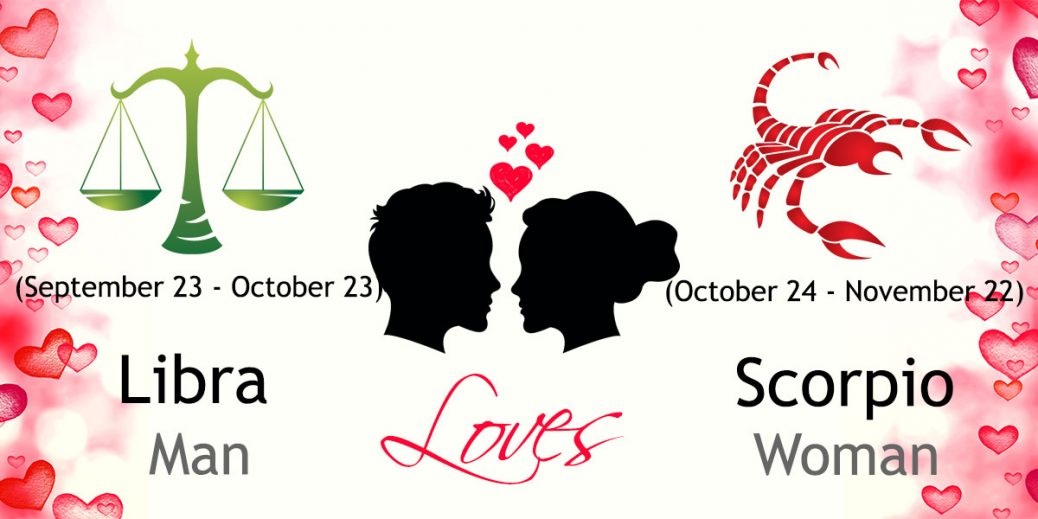 Libra Man and Scorpio Woman Compatibility in 2022
Take some time to get out of your usual groove and enjoy some new settings and experiences as a couple. You could find a romantic atmosphere is an unlikely spot, perhaps via a new sport or group you've joined that brings you together in a new way and helps you newly appreciate one another. The Scorpio woman is abuzz with feeling, for spirituality, for romance, for creative pursuits. The Libra man can be encourage and a good listener when new ideas are shared. As a pair, seize an exciting opportunity that comes your way. It would be a welcome break from the stress of recent days. Draw on your collective intellect and creativity to make something new happen that excites you both.
Libra Man and Scorpio Woman Relationship – Complete Guide
Libra and Scorpio are beautifully attracted to each other due to the qualities they possess. The luminous energy of Libra and strong intensity of Scorpio stands in stark contrast but makes the relationship proactive. Scorpio wants soul in love relationship while Libra is most interested in companionship and outward expressions of togetherness.
Libra man is much more sensitive and yielding than most men. He hides his passions well behind a debonair smile and a persuasive voice. He is a great orator with answer to almost every question of the world. He keeps his distance while analyzing others around him. His delicacy allows him to feel pain in his heart much quickly. He is a romantic and extremely charming and can pretty much get any woman he wants to with just a flash of his warm and natural smile. Once he captures a woman's heart, she becomes a die hard lover for him.
Scorpio woman is strong, independent and her beauty exudes through her qualities and magnetism. She hides the truth more often than not, often giving a different meaning to mask what it is she is trying to hide. She appear to be drawn back but it is a mere act, actually her silence is her mystery. It creates a magnetism that attracts others to her. Although Scorpio woman always wants to dominate any relationship, whether in business or in love, she holds back, temporarily so as to let her companion control the relationship in the beginning and then take over with time.
A Scorpio woman is a wonderful woman who easily attracts Libra man by her mysterious beauty and magnetism. Moreover, her intensity to love and her loyalty is unmatched which makes the Libra man fall for her even more quickly. She has an aura that makes her man feel great about having her in his life. She respects him a lot and considers him to be the most important person in her life. Normally, she is extremely patient and helps him through his many mood swings. But for that he has to pay a price because love of a Scorpio woman never comes without price. She demands equally intense loyalty and love from him and respect which she strongly feel he should owe for her. If not treated well she can turn into one of the most dangerous and revengeful woman.
Libra man has an innate ability to attract any woman he wants and even Scorpio woman is allured by his charm. But she gets to know just how sincere or playful he is being with her. She knows if he is just toying with her or if he is sincerely interested in her. Whether she chooses to act on her Libra male's less than noble antics is her decision. Their ability to debate with one another is high on the roster and they can spend huge amounts of time doing so. It can end quite abruptly, however, when Scorpio woman is tired of it all. But he is also one person who gives her the most romantic relationship of all. He respects and honors her and appreciates her intellect. He gives her a new airy approach towards life which makes her feel light and easy breaking all the boundaries around her.
Libra man's unconquerable optimism along with the strong intensity of the Scorpio woman, strikes a perfect chord. He has the potency and compassion she needs, while he adores her innocuous nature. As they deeply discover the miracles of bonding, she starts giving the Libra man the peace he needs, this also helps her to calm her jealousy and suspicious nature. Likewise he is always ready to provide his lovely maiden the excitement she needs, this shakes him from lethargy and bring more colors to his life too. Their true love is a sacred flame. That burns eternally and none can dim its special glow or change its destiny. The love of Scorpio woman and Libra man speaks in tender tones and hears with gentle ear. They give affection and trust to each other with open heart, conquering all their fears and intertwining their hearts forever.
The sexual relationship of Scorpio woman and Libra man is on a higher level. Scorpio woman has a deep sexual passion that needs to be expressed. She enjoys showing Libra man that his normally superficial sexual nature is not enough for him. He soon realizes that his libido matches hers and the ecstasy created is more than satisfying. He is vulnerable and sentimental as well as extremely romantic and affectionate. Their passion for each other drives them to places they thought only dreams could come from. Their love and desire touches their body and soul making them complete only in each other's arms. She loves these qualities in him. Her need to possess him completely is fulfilled initially but when he makes her realize that love making is so much more than that, they reach an even higher level of intimacy. Scorpio woman's relationship between sexuality and spirituality is a very strong bonded one. This haunts Libra man and touches him deeply creating an even closer connection between them.
To love a Scorpio woman is to be completely devoted to her and have a passion for her that burns deep. To marry a Scorpio female is not to be decided lightly, however. She is intense in what she desires and craves for. Her needs are fierce and she expects complete loyalty from her partner and may not entertain Libra man's easy going nature. If she so much as suspects differently, he can rest assured she will show her anger and her jealousy. It is not to be a passing argument, so do not expect it to just blow over. Her torn heart enrages her and she gets her revenge on her man. To create a strong bond between Libra man and Scorpio woman, they need to suppress their egos somewhat and learn to adjust to the others needs and desires. An enormous amount of loyalty and devotion is needed but the results are sexually and spiritually heightened many times over.
By Chinyere Ibeh — Written on Dec 11, 2020
Learning how to make a Libra man obsessed with you is a beautiful experience.
Libra men are wonderful companions who value beauty, love and friendship.
They are fascinated by symmetry and balance, and they are champions of justice and equality.
Libras will do anything to protect their inner peace, which includes avoiding conflict and drama.
Out of the entire zodiac, Libra would be described as the "marrying kind."
Libra men are people born between the dates September 23 to October 22.
Libra men love to be in a relationship.
The more serious and long-term the relationship is, the happier they are.
If you want a committed relationship, look no further than a Libra man.
And, once you have his heart, it won't be hard to keep his interest with astrology's help.
Here's how to make a Libra man obsessed with you:
1. Be available.
Once a relationship is officially declared to be over, Libra men don't like to dwell on the relationship and they can move on quite quickly.
Once that relationship is over, they begin looking for another partner almost immediately.
With this being said, you have to show him what you're about and make sure to catch his attention.
Try to send strong signals and show him that you love him before anyone else catches his attention.
2. Be yourself.
Confidence within yourself is key.
Libra men tend to be confident and they're attracted to those who are just as confident.
If you are the type of person to hide behind your friends while hanging out, then Libra men aren't for you. Confidence is a sexy trait for Libra me.
The key is to be secure within your inner self.
If a Libra man ever likes you, it's because of your confidence and your personality.
Rather than change how you are, make sure to stay true to who you are.
As corny as that may sound, it couldn't be more true when it comes to attracting Libra men.
3. Live a balanced life.
Don't lose yourself to appease his needs.
They wouldn't want their partner to give all of their attention to the relationship while not paying enough attention to themselves.
A Libra man is drawn to someone independent and can do well on their own.
A person who can spend time on themselves and live your life without relying on anyone is someone who can attract the attention of a Libra man.
4. Be a free spirit.
Do not try to control or pressure a Libra man too much.
Avoid being too bossy or demanding with a Libra man, because it will only confuse him.
He'll feel as if he's losing his right to make decisions about certain things.
You wouldn't want to push him to do things that he doesn't want to do, either.
Professional Matchmaker; President of SamanthasTable.com; Founder of iPhone dating app, The Dating Lounge; Author, 'Matchbook: The Diary of a Modern Day Matchmaker'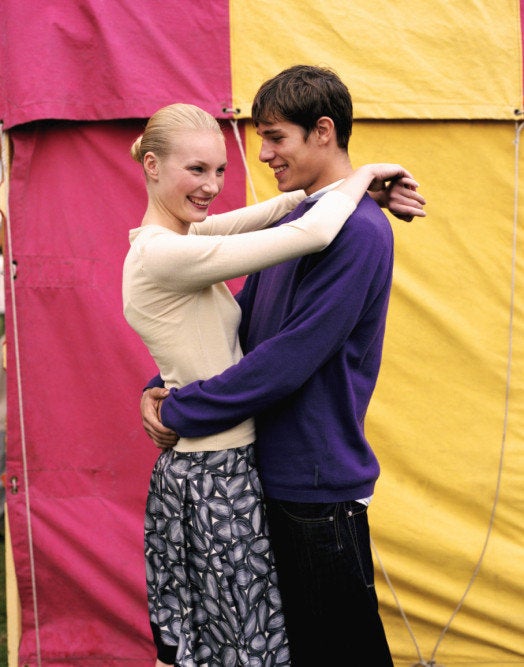 Have you ever wondered how to make a man fall in love with you?
I am a professional matchmaker, and here's what I know:
Men fall in love with women who seem special, who seem different from the other women with whom they have been out. Make sure to differentiate yourself.
Men fall in love with women whom they are afraid to lose.
Men fall in love with women who respect themselves and demand respect from a man. A man can smell, from a mile away, a woman who is lacking in self-respect.
Men fall in love with women who are happy with themselves. Why would a man love you if you don't love yourself?
Men fall in love with women who pick "the right time" to have sex. When is the right time? It can be any time, but it should be a time when you know deep down that it's right and that he agrees. When a man likes you, he will not be looking to "lay" you; he will be looking to make love to you.
Men fall in love with women whom they will be proud to introduce to their friends and family. What does this mean? You can't be a basketcase, a girl who causes a scene or a girl who drinks too much. Why would he want to bring all that into his life?
Men fall in love with women who doesn't make his life harder. Is it okay to play some games? Sure. Is it okay to give him a hard time sometimes to keep him on his toes? Of course. And is it okay to pick your spots to make a point? Sure. However, there is a difference between giving a guy a hard time and making his life hard.
Men fall in love with women who are helpful and help them take care of things. A man wants to be with a woman who will be a partner and help him get out of jams, help him think of things he forgot to remember, and help him improve his life. Try to stay ahead of the curve. You know what your guy needs; help him get it.
Libra is ruled by Venus which is the planet of love and pleasure. This fact pops out Libra's characteristics in men. They are natural givers when it comes to their loved ones. They can provide extreme pleasure, unearthly love and a balanced approach to your life. They can respond mindfully to anything thus never speak irrelevant stuff.
To be in good books of a Libra man you need to show him your pleasant personality. They are social beings and thus expect to see the same in you, in order to indulge with you better. They love balance in their lives and thoughts. Libra man traits allow them to speak about their ideas to anyone who is interested in hearing him out.
A Libra man is a great team player but can never be a leader because it is hard for them to make decisions promptly. Libra man never signs up for a monotonous and boring life. They are uncomplicated beings and stay away from drama. They always make sure that they don't hurt people by what they say. Thus they speak in a very balanced manner.
Libra Man Traits and Characteristics:
Libra traits in males consist of being a balanced and fair being. They are the most neutral and unbiased people you will ever come across in your life. For them, it is important to look at all the sides, hear every individual and then come to any conclusion. So if you want to include a Libra man in any of the decision-making processes then be ready to see a result which might be unsuitable for you, but which would be perfect.
They are very particular in maintaining peace around them. It is because they avoid confrontation and don't want anything to do with arguments. They never rush into things, be it deciding something for their future, giving advice or finding someone for them. Libras are very casual and easygoing. Libra men can get along with almost everyone because they know the art of comforting people.
A Libra man is very sensitive but masculine. They are balanced people so never experience emotional outbursts. They are very charming and intelligent.
Libra Man in Love
A Libra man in love is a beautiful sight. They are known to be the deepest and true lovers. It is hard for them to show their inner feelings, as they lack the quality of opening up in front of others. Contributing to their indecisive nature, it becomes hard for a Libra man to make up their mind about the person they are seeing.
They take their sweet time to be sure about things. All the possible sides are being looked at, all the pros and cons judged, and then only some conclusions are made. So if you are impatient and have trouble with tolerating this kind of behaviour, you might find a Libra man, not on your favourite side. It takes a lot of coaxing and assurance from the opposite gender in order for a Libra man to be sure about his feelings and the bond.
Libra man's personality is a soft one. They are very deep and feel things very beautifully. They can be very open in front of you if they make their mind about it. Practically they behave as an open book and never hide their feelings or thoughts from you in any situation whatsoever. They never back out, never fall out of love. If they have committed to you, they make it work even in the hardest times.
They are natural pleasers. They want to have pleasure and give the same to their partners while being in love. Libra men are always looking for stability in their life and thus prefer to choose a partner with common interests. They never rush to fall in love and when they do they never come out of it, due to normal conflicts and fights.
Libra Man Compatibility with Other Signs
Gemini and Libra are the most compatible signs. They compliment each other in so many ways that the match is somewhat magical and dreamlike. Libra accepts the duality of a Gemini and lets them open up to an extent that is hard to find and comprehend by a Gemini.
Libra Man's Traits attract Sagittarius, Leo, and Aquarius. The least compatible signs with a Libra man are Cancer and Capricorn. Cancer can have an emotional outbreak multiple times and an indecisive Libra can find it very hard to understand it.