Gregg Ratliff holds his wife Nancy, who has ALS. Photograph: Ratliff family
Gregg Ratliff holds his wife Nancy, who has ALS. Photograph: Ratliff family
I t hurts physically when we run into opposing forces (tables, chairs, walls, players for a rival sports team) with the outside of our bodies. But, it also hurts immensely on the inside when our values or morals collide.
I've been experiencing this torturous feeling for several months in regards to my dear, dear wife Nancy. I selfishly want to have her for as long as I can possibly hold on to her. But then I imagine how horrendous it must be for her to live with Lou Gehrig's disease (also known as ALS), imprisoned inside her own body as her mind stays nimble, but her body deteriorates and stops responding to her wishes.
An internal battle wages within me. Prying my heart's fingers from around her heart is one of the most difficult things I've ever experienced. Nancy's vital signs remain positive with no infections. She occasionally, although rarely, opens her eyes and communicates minimally by blinking. Our health is such a blessing when it is good. These days, we take what we can get.
Ironically, these past two weeks the Terri Schiavo case has been one of the focal points of the "discussion board" in my paralegal training class. You may be familiar with this highly publicized case about a young lady who was on life support for over 15 years with little or no hope for improvement. Her husband said Terri had personally discussed with him the fact that she did not want to remain on life support in circumstances like the one she was experiencing. Her parents, very naturally, had a strong opposing view.
There was a major problem because they had never completed a medical directive and thus, the "clash of the titans" occurred. First, may I plead with everyone that if you have not completed medical directive, a power of attorney and either a will or trust, please, please do so. I don't know what the equivalents are in other countries, but I suspect there are similar types of measures. I'm not an attorney offering you legal advice, but I am offering advice from personal experience.
If we do not complete these legal documents we risk abdicating our rights to choose what we would want done for ourselves to a court system which will assign someone to make decisions for us and our family. As well intentioned as the assignor may be, they may or may not choose what we would desire. This could cost our family legal and/or probate fees, not to mention a lot of disharmony and grief. So, please take care of that immediately, because unfortunately, like life insurance or a life vest, no one can anticipate when they will need it until often it is too late.
Gregg and Nancy Ratliff in 2008
Even though the above recommendation, which you can probably tell I have strong feelings about, will take care of many, if not most, circumstances, we still may run into some situations in life that these documents may not take care of.
For example, in our current situation my dear wife did complete a medical directive and made it very clear that she did not want to be resuscitated (that is, she did not want her heart restarted if it stopped). However, she also stated that she did not want to be taken off of her ventilator. I feel reasonably certain this was due to a near-death experience she had approximately three years ago, 10 months after her ALS diagnosis.
One night she was not getting adequate air, her face had begun to turn ashen gray and her lips deep purple until I began to "ambo bag her", which I continued to do until the 911 paramedics arrived. It seemed very clear, "cut and dried" some might say, what her wishes were. But, the key word here is "were".
It occasionally occurs to me that she did not know back then what she knows now. If she would have known three years ago that she not only would be unable to move (a given for most ALS patients), but she would also not be able to communicate in any way and that she would not be able to open her eyes, would she have made the same choice?
I honestly do not know, and it gives me pause and occasional anxiety. This is not a decision I thought I would ever face – to hold someone's life almost in my hands. The dilemma now is there is no way for her to let us know if she does want to change her mind. As her medical proxy/partner I can only do, in clear conscience, what she last communicated to me that she wanted done for herself. So, "checkmate".
I am a religious person, and I pray daily for God's mercy and grace upon her and that his will be done. Beyond that, I feel helpless. Doctors and nurses, for all their knowledge, cannot make these decisions for us. But, until the time comes that God takes her, my family and I will do everything earthly possible to make her remaining days on this earth as peaceful and comfortable as possible.
I pray you will never face a crisis like this in your life. But if you should, remember my story and the three years I have been more or less by my wife's bedside: talk with your partner in advance and be as clear as possible about your desires. Get your legal affairs in order and, if it applies to you, have your spiritual affairs in order as well. No one likes to think much about end-of-life decisions, but there are legal and moral quagmires to deal with on top of the emotions.
Read Also
Get A LIFE AND DEATH DECISION (0230600638)
welcome to Our weba free e-book sharing place just by becoming our member, the
guarantee of e-book that you get is original with all types of formats (pdf, Kindle, mobi, and ePub). We consistently provide the best quality to
our members. so get a Book A LIFE AND DEATH DECISION(0230600638) for free without being charged a fee, member satisfaction is number one!
A LIFE AND DEATH DECISION Scott E Sundby 9780230600638
A Life and Death Decision A Jury Weighs the Death Penalty and millions of other books are available for Amazon Kindle Enter your mobile number or email address below and well send you a link to download the free Kindle App Then you can start reading Kindle books on your smartphone tablet or computer no Kindle device required
A Life and Death Decision Scott E Sundby Macmillan
With a life in the balance a jury convicts a man of murder and now has to decide whether he should be put to death Twelve people now face a momentous choice Bringing drama to life A Life and Death Decision gives unique insight into how a jury deliberates
Customer reviews A LIFE AND DEATH DECISION
The cold statistics come to life as Sundby relates how different factors influence the life and death decisions that go on across America in death penalty trials through the eyes of each juror on the panel A real eye opener It should be required reading in every law school and for every lawyer who defends death penalty cases
How to Make Life and Death Decisions for a Family Member
How to Make Life and Death Decisions for a Family MemberLoved One Steps Consider the patient Put your own needs aside Talk to the physician hopefully more than one Make a decision based on what you believe your loved ones wishes would be Never regret your decision it was the best
Life or Death Decisions OpenLearn Open University
Life or Death Decisions Updated Thursday 27th September 2018 Ever heard of advance care planning Setting out what you'd want to happen to you if you became too unwell to make your own decisions doesn't have to be morbid but can be incredibly helpful and give you peace of mind Find out more in this interactive video simulation…
Life And Death Decision CBS News
Life And Death Decision The investigation of the death of Nicole Dematt and then the murder trial of Patrick McIntyre were to change the lives of his entire immediate family Molly
A Life or Death Decision Billy Graham Evangelistic
A Life or Death Decision Kicking off the event in front of a sea of women clad in hot pink Tshirts Kelley Robinson the national organizing deputy director of the Fund announced that for the first time in the organization's 100year history they were endorsing a presidential candidate in the primaries
Parents allow child to make life death decision
Parents allow child to make life death decision Life And Death In Indiana S1 • E1 Meet Americas Most Inside Indiana State Prison S1 • E1 Meeting Americas Death Row Inmates
By Gerald F. Uelmen
Gerald Uelmen
On June 25,1990, the United States Supreme Court announced its decisions in two closely-watched cases. In one case, Cruzan v. Missouri Dept. of Health, the court rejected a petition by the parents of Nancy Cruzan to withdraw artificial feeding and hydration tubes from their daughter who had suffered permanent brain damage in an auto accident and had remained in a "persistent vegetative state" or coma for several years. Doctors agreed she had virtually no chance of ever regaining her mental faculties.
The other case, decided on the same day, was Ohio v. Akron Center for Reproductive Health, a case brought on behalf of an unmarried, pregnant teenage girl. Wanting to have an abortion without notifying her parents, she was challenging an Ohio law that makes it a criminal offense for a physician to perform an abortion on a minor without notifying her parents, unless the minor establishes that she had sufficient maturity or that her parents were abusive. The court upheld the Ohio law.
Both of these cases raise important moral questions about the appropriate role of families in making life and death decisions. A comparison of the positions of the justices in both cases reveals some inconsistencies, as well as some striking parallels. What should be the extent of family involvement in crisis situations?
In the case of Nancy Cruzan, Chief Justice William Rehnquist spoke for the majority, holding that only the patient herself had the right to decide whether or not life-sustaining measures should be withdrawn. If the patient was incompetent, as Nancy was, and had failed to leave a "living will" clearly stating her wishes, the state of Missouri required "clear and convincing evidence" of what she would have wanted. Although the judge conceded that Nancy's mother and father were loving and caring parents, he argued that "close family members may have a strong feeling — a feeling not at all ignoble or unworthy, but not entirely disinterested, either — that they do not wish to witness the continuation of the life of a loved one which they regard as hopeless, meaningless, and even degrading. But there was no automatic assurance that the view of close family members would necessarily be the same as the patient's would have been had she been confronted with the prospect of her situation while competent." Her parents could not decide for her.
In his dissenting opinion, Justice Brennan, while not quarreling with Rehnquist's cautionary observations, countered with a question: "Is there any reason to suppose that a state is more likely to make the choice that the patient would have made than someone who knew the patient intimately? To ask this is to answer it."
The Supreme Court's decision in Cruzan was widely criticized. When the case was returned to the Missouri courts, Nancy's parents presented additional evidence of her wishes, and the court ruled in their favor. The tubes were removed, and Nancy Cruzan died shortly after Christmas.
In the second case, Akron, the positions of the justices appear almost reversed, presenting a mirror image of Cruzan. The majority, led by Justice Anthony Kennedy, extolled the value of family consultation in a minor's abortion decision:
A free and enlightened society may decide that each of its members should attain a clearer, more tolerant understanding of the profound philosophic choices confronted by a woman who is considering whether to seek an abortion. Her decision will embrace her own destiny and personal dignity, and the origins of the other human lip that lie within her and the embryo. The State is entitled to assume that for most of its people, the beginnings of that understanding will be within the family, society's most intimate association. It is both rational and fair for the State to conclude that, in most instances, the family will strive to give a lonely or even terrified minor advice that is both compassionate and mature.
Justice Blackmun spoke for the dissenting justices arguing that "for too many young pregnant women, parental involvement in this most intimate decision threatens harm, rather than promises comfort." He concluded that Kennedy's "placid reference to the 'compassionate and mature' advice the minor will receive from within the family must seem an unbelievable and cruel irony to those children trapped in violent families."
Obviously there are significant differences between these two cases. But the assumptions the justices make about families are hardly consistent. Why does the majority suggest that the family of a pregnant teenager will provide the beginnings of profound understanding, while the family of a comatose patient will be motivated by personal considerations? Why do the dissenters assume that parents will greet a daughter's pregnancy with abuse, while they will greet her vegetative coma with compassion and concern? Something is awry.
In this author's judgment, Cruzan was wrongly decided by the Supreme Court. What was forgotten is that these crises beset the same families. There is no sociological chasm between the families afflicted by teenage pregnancy and the families afflicted by unwanted medical technology. In both cases, the state should promote family involvement, rather that discount it. The decisions made are decisions that an entire family must live with, not just the individual decision-maker.
Some justices on the Court find refuge in a narrow interpretation of federal constitutional protection. They would leave the individual states free to impose limitations on family participation in life and death decisions.without federal limitations. Such a position is ironic, in light of the broad range of other procedural rights that have been given federal constitutional protection under the "due process" clause. Due process protection should be at its greatest when issues human life are at stake. And leaving states such as Missouri free to impose greater restrictions than neighboring states creates another set of problems. Illustrative is a current case in which father is seeking to remove his comatose daughter from a Missouri hospital to take her to a state which will permit remove of feeding and hydration tubes.
Many of us have been fortunate in not having had to face the issues that either of these families have had to confront. If we ever do face these issue! though, we may be wiser to resolve them without the intervention of lawyers an judges. One way we can prepare to face them is to talk about them. We need tell each other how we feel about having our bodies maintained in a "persister vegetative state" and put our wishes in writing. We need to calmly discuss wit: our children how we would feel about an unplanned pregnancy and discus what the family should do. If we don't the likelihood increases that someone else will intervene to make life and death decisions for us.
Gerald Uelmen is Dean of the Santa Clara University School of Law and a Fellow of the Center for Applied Ethics.
With medical care issues more and more on the front burner, there is a focus on the elderly. But health care issues are not just about the elderly, and serious or sudden illness can debilitate a family. A sudden injury, a childhood disease, a newborn infant with problems, and the like often force regular folks to make life-and-death decisions. And often they can't because they don't have all the information needed to do so. They are under stress, lack knowledge, and can only hope they make the right choices — and all of this is complicated further for Orthodox Jewish families, for whom halachah sets precedent. And that precedent is often different than one might imagine. It is not always the case, for example, that extreme measures need to be taken to save a life. Sometimes you need to let a person go. But how do you know when? And how do you decide?
Frank Buchweitz and others will discuss emergency medical decisions Saturday night.
To help people make these difficult decisions, and to prepare them for the worst, a conference on these serious life-and-death topics will be held Saturday evening at Congregation Bnai Yeshurun in Teaneck. A panel discussion will feature topics such as: Halachic Considerations with Rav Hershel Schachter; Ethical Wills/Trusts and Estates with Rabbi Shalom Baum; Medical Challenges and Concerns with Beth Popp, M.D.; Legal and Financial Aspects-with Eytan Kobre, Esq.; and Family Support Services with Rabbi Jay Yaakov Schwartz, MSW.
For me, these issues hit home.
My father, a fervently religious Orthodox Holocaust survivor was dying of cancer. He was just 66. My mother wanted doctors to give him a hyper-alimentation shunt — to insert a tube into his neck to feed him nutrients — to prolong his life. He was already on a respirator and in constant pain. His systems were failing. He was retaining fluid and his lungs were filling up. The morning my mother wanted the procedure, he told me, "Dayenu, it's enough."
Six months earlier we had discussed my final exam in a Jewish ethics course I took at Brooklyn College. The questions raised on the exam included: Do you separate Siamese twins who share a heart and a half? Though most of the class didn't know it, the subject had been thoroughly covered in The Record (Bergen County), when a decision was made to separate such twins born to an Orthodox Jewish family in Lakewood, NJ.
Rabbi Moshe Feinstein and his son-in-law, Rabbi Moshe Tendler made the decision to operate, and C. Everett Koop, later the Surgeon General of the United States, performed the surgery in Philadelphia. Both babies died. One immediately, and the other after prolonged suffering that included meningitis. This had not been the first such conjoined twins case. Another set of twins had been separated in Switzerland with the same results.
I told my father I disagreed with the rabbis, who supported the surgery, because the surgery seemed to cause living creatures incredible pain and suffering. The twins would have had some quality of life for about two years or more without it. I asked him to let me know when he'd had enough. He did.
But what about the halachah? According to Jewish law, could I prevent the prolonged suffering that my father would have had to endure if a shunt was inserted?
I called my old professor, an Orthodox Jew who was very well-respected for his knowledge.
"You do not put salt on a dying man's lips," he said.
He listed chapter and verse from the Talmud and other sources about why extreme measures were not warranted in this case. Rabbi Feinstein was consulted, and the procedure wasn't done. My father died a few days later in relative comfort and with dignity. But the kind of access I had to halachic information is rare. Hence the OU program at Bnai Yeshurun.
Frank Buchweitz, who organized the program, says good information is hard to find. It was the Terry Schiavo case that prompted him to set up a series of seminars with the Orthodox Union on exactly these issues. What he found when discussing the Schiavo case was that there was a tremendous lack of knowledge about what to do in case of a medical crisis.
Most people, he said, had no idea that they needed to make decisions that affected every area of their lives — from health care to finances to legal issues. "Education is power. And this," Buchweitz said, "is a form of empowerment. There are so many vital things at stake, including the patients' life and the financial security of a family. Do you know what you are signing? What is a power of attorney? What does a DNR (do not resuscitate) really mean?"
There are many important decisions to be made when a child is diagnosed with a life-limiting illness. This issometimes called a terminal illness. Decisions include:
Right to refuse treatment. The child and family may have the right to refuse certain kinds treatment. Often, choices for treatment are offered that may extend the child's life, but not provide a cure. Consider the child's quality of life as well as the possibility of extending it.
Decision to die in the home versus hospital setting. Many families want their loved ones to die at home in their natural and most comfortable setting. Others don't feel they can emotionally handle the death in their home. Siblings may influence this decision. Include all family members in this important decision. Not all decisions have to be made at once. In some cases, families think they want to be at home and then find the hospital to be more comfortable. Some families choose to be in the hospital, but then find the child and themselves are more comfortable at home. Time and circumstances can help to make these decisions. Ask as many questions as possible to get the information needed to make the best decision for your family.
Advance directives, if age appropriate (18 or older). Adults who are 18 years old or older can prepare an advance directive. These are documents that are looked to only if a person loses capacity to make decisions or suffers an injury or disease that leaves them unable to communicate their wishes. Children younger than 18 may prepare an advance directive. But by law (in most cases), parents or healthcare providers are not required to honor it.
Do not resuscitate (DNR) order. A do not resuscitate (DNR) order is a formal request by a person or a person's family to not take extreme measures to save their life. A DNR order is usually reserved for a person near death or with a life-limiting illness that, even if resuscitated, would not have a high quality of life or a long period before death would happen even with resuscitative efforts. DNR orders can specify how much intervention is desired before death. For example, a person may choose not to have antibiotics or artificial feeding. These need to be discussed and written by a healthcare provider. A DNR is also needed for home and in the event that emergency medical services are involved.
Autopsy decisions. An autopsy is an exam of the organs and tissues of the body after death. It's often used to determine the cause of death. It may also be done to research the fatal disease for future diagnosis, treatment, and prevention strategies. The decision to have an autopsy is a very personal choice and should be decided when the family is ready. Often an autopsy may help the family with closure and may help other children with a similar illness. In a child with a rare disease or cancer, or a condition which has a genetic cause, an autopsy can provide important information for other family members, or for parents who may decide to have more children. If genetic testing has not already been done, or is not available at the time, DNA banking may provide a choice when testing in the future.
Organ donation, if possible. Laws governing organ donation vary slightly from state to state. Your healthcare provider will be able to tell you of these choices.
Funeral arrangements. Arranging for a child's funeral is a situation for which no parent is prepared. For many parents, this is the first funeral they have attended and the first time they will have made funeral plans. Sometimes, parents are eager to rush the process because they are so stunned and upset. Families should not rush their decisions about what plans they want for their child. Parents need to have some time to determine what they want for their child before going to the funeral home, so that they are not making these decisions about the services during a time of great stress.
It's important to take the time to ask questions of the funeral director to understand all of the choices for planning the service. Involving other family members in the planning, such as siblings and grandparents, can make the service more meaningful for everyone. Clergy and religious communities can also provide support and resources as families make funeral plans. Memorial gifts to certain organizations, causes, or funds are one way to acknowledge what a family wants and needs to honor their child's life.
Palliative and hospice care. Palliative care is care aimed at comfort versus cure and treatment. Hospice is a type of palliative care. It provides services to improve the quality of life for the family and child, stressing peace, comfort, and dignity.
The process of making the decisions for a child can be overwhelming for many parents. Take time for anticipatory grieving when the child is diagnosed with a life-limiting illness. It's important to ask questions, delegate responsibilities to other family members when you can, and discuss the decisions to be made with the child, if appropriate.
While in Tennessee the past few days, we noticed a reoccurring message on electronic signs over the Interstate highways.
YOUR DECISIONS
DRIVE
YOUR SAFETY.
The message is sponsored by The Network for Employers for Traffic Safety (NETS). It is a campaign theme promoting the safety of employees, employee family members and their communities.
Not surprisingly,"driver behavior contributes to 94% of all traffic crashes" according to National Highway Traffic Safety Administration. Drowsy, distracted or dangerous drivers make poor decisions. The decision to drive without proper sleep, can result in running off the road. Texting, applying makeup or fiddling with some gadget while driving, could cause a serious accident with life long injuries. The consequences of tail- gating, weaving in and out of traffic, could be fatal, both for the driver, passengers and other motorists.
The theme and thesis of this message speaks to the importance of our daily decisions. Not just on the highway. But in all of life. It is true in our work, relationships and spiritual resolutions.
The wise man exhorted "Ponder the path of your feet; then all your ways will be sure" (Prov 4:26). The word ponder means "to weigh." To examine our lives to see where we are going. This involves an accurate assessment and correct decision.
Joshua called on ancient Israel to make a decision for the Lord when he challenged, "Choose this day whom you will serve?" (Josh 24:15). His determination was resolute. "We will serve the Lord," announced Joshua. That decision drove everything he did in his life. From his early days as Moses' assistant through his leadership during the conquest of Canaan, Joshua's decisions were focused on the Lord's will.
Likewise, serving Jesus is a decision. Christ challenges his listeners. "If anyone desires to come after Me, let him deny himself, and take up his cross daily, and follow Me" (Lk 9:23). Discipleship is a daily decision. It's a decision to deny one's personal desires and selfish ambition.
It's a decision to bear your cross. It is a decision about sacrifice. Devotion. Commitment. It is a decision to use our time, talent and treasure to It is using our time, talent and treasure to benefit His Cause, instead of selfishly using it all for our own. It is working for his glory, and not our own praise.
It is a daily decision. Not once. Or once a year. Or once a month. Or once a week. Like on Sunday. Jesus said, "daily." Each day we take up our cross. Every day we live for the Lord. Daily we look for ways to make a difference. To give. To serve. To shine.
These daily decisions drive our safety. Just like our driving decisions affect our physical safety, our spiritual decisions impact our soul's safety. Sadly, some Christians fail to recognize this. It's easy to become careless. Over confident. Distracted. Or spiritually sleepy.
Others just become reckless in their decision making. They dabble with danger. Trifle with temptation. Amuse themselves with carnal allurements. Find fascination in sensual stimulation. Or deceive themselves into thinking the devils devices are not disastrous.
It may be one drink that becomes two. And then too many. Or an "innocent" glance that becomes an internet addiction. It could be a friendly relationship with the opposite sex that becomes too friendly and leads to where neither ever imagined.
Poor decisions can hurt your health. Bankrupt your bank account. Wreck your marriage. Rupture your friendships. Ruin your influence. And ultimately destroy your soul.
Yes. Your decisions drive your safety. Both on the road. And on the highway of life. Drive safely.
If there is a condition that everyone in this wide, contentious, diverse world shares, it is this one: mortality. We can say with 100% certainty that all of us are going to die. We all know this, and yet we have been immeasurably slow in recognizing that many of the people we love are not dying the way they would choose.
Working within the reality of mortality, coming to death is then an inevitable part of life, an event to be lived rather than a problem to be solved. Ideally, we would live the end of our life from the same values that have given meaning to the story of our life up to that time. But in a medical crisis there is little time, language, or ritual to guide patients and families in conceptualizing or expressing their values and goals (Farber & Farber, 2006). Completing an advance directive (AD) opens up the opportunity to communicate to our community the quality of life that we would find acceptable and how we would want to live the end of our life, should a time come when we cannot act on our own behalf.
In the AD we can state our preferences for care and choose an agent to advocate for us. Even so, there are many challenges to the completion and actual application of ADs. For example, some people aren't yet convinced that death is inevitable. Others worry that talking about death will bring the event to pass. Still others, seeing themselves as wholly independent, refuse to talk about serious illness and end of life (EOL) as a way of protecting themselves and their family from the emotional burden of such discussions. For those who do decide to create an AD, there is the more basic challenge of making decisions today about some unknown event in an unforeseeable future.
In this chapter we discuss two of these major challenges:
■ Uncertainty: It is difficult and usually impossible to know the circumstances in which an AD will be used.
■ Autonomy and interdependence: By its very nature living with serious illness diminishes a person's autonomy and increases interdependence within his/her community and the care team that is serving him or her.
UNCERTAINTY
A person completing an AD is being asked to make life and death decisions for a medical event that will happen at an unknown time in the future under unknown circumstances. In this context, logically completing such a form is difficult, and it may be a primary reason why very few people, whether healthy or seriously ill, ever complete an AD. Once the AD is completed, it then lies dormant until a medical crisis activates it.
Challenges arise when the specific circumstances of the medical crisis may not have been anticipated in the AD, which is all too common. And more importantly, at the time of crisis the choices in the AD are often not honored for a variety of reasons, two of them particularly common.
First, the surrogate decision maker chooses to ignore the AD believing that the current circumstances indicate a different course of action. During a medical crisis, emergency care may be rendered, resulting in intubation, mechanical ventilation, and admission to the intensive care unit (ICU) before the AD has the opportunity to be considered. The surrogate decision makers are left with a "living" family member who may or may not get better. The surrogate (variously called agent, proxy, or durable power of attorney for health care matters) is then asked to make the daunting decision of whether or not to withdraw life-supporting treatments.
Second, we see that uncertainty exists on multiple levels: The AD often does not anticipate the actual medical crisis that activates it, or how the surrogate decision maker may interpret events, or how medical providers will interpret treatment needs, or even the role of the AD when decisions need to be made. Such uncertainty has prompted several experts to recommend that ADs focusing primarily on treatment choices should be abandoned altogether because they are of little value when implemented (Tonnelli, 1996).
This brings us to what are called third-generation ADs. These focus less on specific medical procedures and more on the person's values as a
way of guiding decision making. What are most certain in anticipating an unknown future health crisis are the values that define meaning and quality of life for the ill person. What makes life worth living? What constitutes quality of life for that person? Answers to these questions provide a firmer foundation to answer the question of which medical treatments are appropriate in unanticipated circumstances.
Equally important is that this document can be used to facilitate a conversation with family and community members, those who will support the patient and speak for that person if he/she is unable to do so for himself/herself. Each of us has a robust "lived story" that is filled with values, choices, and relationships that have provided meaning in our lives. Our family and community have access to this "lived story" even if we have not discussed the specifics of a particular medical situation. Talking with our agents about quality of life and how that is congruent with the life that we have lived will assist in assuring that medical treatments support the "lived story" of our life within our community. It is a vital way to help decrease uncertainty and increase the precision of medical decision making.
Article share options
Share this on
Send this by
It's a thought experiment about killing, death and an out of control train, but does the trolley problem really get to the crux of how to make an unpleasant life and death decision?
Devised by the philosopher Philippa Foot, the scenario involves a trolley (a kind of tram powered by an overhead cable) travelling along a track on its usual journey until you realise that it's out of control.
The driver can do nothing to stop it or slow it down, and to make matters worse, there are five people ahead standing on the track who don't know they are in danger.
It seems like there is nothing you can do except watch five people get hit by the trolley and die.
However, there is one choice in this thought experiment; you can flick a small switch which can divert the train onto another track, allowing those five people to live.
The trouble is that on the second track there is one person standing on that track who will be hit and killed by the trolley if you flick the switch.
Do you flick the switch or not?
Children interviewed for kids' podcast Short & Curly, said the most important thing was to save the largest number of people possible.
"Can't you just flick the switch so the train topples over and that would save all the people from dying?"
"Five lives are greater than one, so why would I sacrifice five lives just to save one, even if that person was my best friend that's five lives and you're only one life so I would rather have you gone."
"I would want to learn who that one person was and I would write a letter to their family and explain why I had to do it."
Some wavered a little, wondering whether it would be different if you knew the people about to die and if it would also make a difference if you loved them or hated them.
One child said she would kill that one person, even if it was her friend, because saving the greatest number of lives was always the top priority.
Much like some adults, there were a smaller number of children who questioned whether to do anything at all.
They didn't want to flick the switch themselves because they saw that action as essentially killing someone, which they didn't think was ever right.
In their mind, doing nothing might be morally OK because those five people would have died anyway, had you not been there in the first place.
Some kids got upset at this, though, and countered that it is never OK to do nothing when people's lives are at stake.
Does the trolley problem help make decisions?
There have been versions of the trolley problem involving pushing a large man off a bridge instead of flicking a switch, and versions where you take the perspective of the train driver, a passenger and a bystander going for a walk near the train line.
So is the trolley problem useful in helping us make decisions in an emergency? And can it help us work out what sort of person we really are deep down?
City College of New York philosophy professor Jennifer Moreton said people should think about the action taking place.
Listen to Short and Curly
Hear more from the fast-paced fun-filled ethics podcast for kids and their parents with questions and ideas to really get you thinking.
"One way is that you're killing someone, but that doesn't seem quite right," she said.
"What you're really doing is trying to save the five people and it's a side effect of saving five people that one person dies."
"This is known in philosophy as the doctrine of double effect, as what you intend to do is to save five lives, but it's a side effect that you kill one person."
Advocates of the trolley problem have said that the thought experiment acts as a kind of ethical workout, strengthening our theoretical ideas about what we value and what we think our duties are in life, so when a crisis appears our moral muscles might kick in and help us do the best thing possible.
The trolley problem vs driverless cars
As we move into the world of driverless cars, these questions remain relevant, as cars will need to be programmed to make split-second decisions during an accident.
Do we program the car to prioritise the safety of the greatest number of pedestrians or do we put the driver's life and that of their passengers first?
WNYC's Radiolab looked at this recently in the Driverless Dilemma, and Short & Curly took a look at the life and death decisions a robot car might have to make in Can you trust a robot?
The thing about the trolley problem, of course, is that there's no right thing to do — you need to make what you think is the best choice in a terrible situation.
Final Fling is the home of life and death decisions – the community for this critical life stage.
There are many reasons for making life and death decisions well before they're needed.
I'm thinking of Lynn, who not only lost her son but then had to find £8k for a funeral.
I'm thinking of Anna, who had no Power of Attorney to be able to make decisions when her mum's Alzheimers took over.
I'm thinking of Sarah, who has a F**k-it List rather than a Bucketlist, spiritedly dealing with Huntingtons.
Final Fling's Top 5
1. You never know the moment
2. Don't leave the burden to family at a vulnerable time
3. Take a moment well in advance to pick a wee something to leave friends to remember you by. It's not about the money; it's about that favourite hat
4. Leave a personal message to great friends, family, kids
5. Find the meaning in your life while you're still here.
Final Fling Founder, Barbara says: "My inner Brownie always shouts: Be Prepared! That's possibly why I'm the opposite to all the scaredies who think if they organise their stuff they might be tempting fate. Ever the optimist, I think if I make and share my plans, it's a good deed of sorts and I'll be rewarded with a long and happy life. It's with that spirit that I've had a Will since I was 24."
Make and update your important decisions in your Final Fling account.
We need to talk more about the 30%+ False Negative rates in COVID-19 testing. We are making public health decisions — specifically decisions around when and how to re-open the economy — that will impact life and death for millions of people — based on unreliable data.
As we debate how and when to open up our economy, as we worry about the lack of widely available testing, as we build our capabilities to detect, isolate, and trace positive cases while opening up the rest of the country, are we really taking into account the fact that our tests are simply not reliable?
On March 31st, after 4 days of persistent fevers, shortness of breath, chest tightness, and severe fatigue, I insisted on getting a COVID-19 test with my doctor. I am considered high risk. The doctor on my video call hesitated — I hadn't been to Wuhan, China or met someone from China, she said. We have very limited testing available, she explained. We know there's community transmission in the US already — so why are we still asking patients if they have met someone from China? I press more to get tested, so I can make the best decisions for my personal health and the safety of my family and those around me.
On April 1st, I got a Reverse Transcriptase Polymerase Chain Reaction (RT-PCR) test — one of the most common tests for Covid-19 — through a nasopharyngeal or nasal swab. The test was conducted at a drive-through center with UCSF in San Francisco. There were no other patients, no cars lined up, no wait. I drove up to the tent I was directed to, and while I sat in the car with my window rolled down, a medical professional inserted a nasal swab up through my left nostril, going as far up as you could imagine, and then some more. The test was completed in less than 10 seconds and later sent to LabCorp Laboratories to be processed.
On April 3rd, as my symptoms continued to worsen, I got my results back. I was COVID-19 Negative.
I took a sigh of relief and shared the good news with my family. Two hours later, my doctor messaged me to schedule an appointment. During my video appointment, the same day that I received my COVID-19 Negative results, my doctors asked me for my list of symptoms, made me do a breathing test, checked my temperature, and declared that I have COVID.
While widely accepted in the medical community, what I did not know at that point is that up to 30% of people who have COVID-19 may receive a False Negative result. I have seen doctors at 4 medical facilities: UCSF, One Medical, Carbon Health, and Alta Bates, and every single one of them disregarded my Negative COVID test results. Every single one of them spoke about the 30% False Negatives. "Should I repeat the test?" I asked. "No need," said one of my doctors, "the test is not really reliable." "I am not surprised you have a Negative result," said another doctor, "I would be shocked if you don't have COVID." I had to go to ER when my symptoms worsened one day. "Should you let ER know that you believe my test results may be incorrect? That there's a 30% False Negative rate?" I asked my doctor, "That won't be needed. Everyone in the medical community knows already," was the response.
As reported in Healthline, preliminary research from China suggests the most common form of COVID-19 test produces "false negatives" up to 30 percent of the time. "The issue with the tests for the SARS-CoV-2 virus is that there has not been time to test them rigorously before deploying them in the field," said Dr. Gary L. LeRoy, FAAFP, President of the American Academy of Family Physicians. Under what's known as an Emergency Use Authorization, or EUA, manufacturers began making and distributing tests for use in patients without the usual, more thorough process.
According to NNT.com, "The Reverse Transcriptase-Polymerase Chain Reaction test is flawed. When the test finds SARS-CoV-2 it is overwhelmingly correct, but it often misses the virus that is present."
One study reported in February 2020 that COVID-19 tests were detecting the virus only 30–50% of the time among patients with definite COVID-19. That is, the False Negative rate may be as high as 50%, depending on the type of test conducted, the practitioner's skills, the amount of viral load at the time of conducting the test, and more.
Based on my experience, the front-line healthcare professionals and the medical community seem to be fully aware of the unreliability of Negative results and, at least in my case, did not base patient care decisions on Negative COVID test results. What is deeply concerning and worrisome to me is whether our policy makers, our politicians, and our government officials across our nation and around the world are considering these same factors in making life and death decisions.
For one, we know that the number of COVID cases reported every day in the news media, by WHO, by Johns Hopkins, by the governors of various states, may be grossly under-reported. The actual number of cases may be as much as 43% higher than what we are seeing, if we assume a 30% False Negative rate, and twice as high as what is being reported if the False Negative rate is 50%.
We know that between 25% to 50% of COVID Positive patients may show no symptoms while being carriers of the virus. We believe more people are silently dying from COVID than we are counting because not everyone is given access to testing.
I understand we need more widely available testing for all. But I am worried that more testing, when testing is unreliable, is simply more dangerous, if more testing creates a false sense of security which we base our public health decisions on. Widely available testing, be it of COVID or antibodies, can be more harmful than helpful, if we don't account for their unreliability in making critical decisions.
This is direly important to acknowledge as we build a plan to re-open the economy. As a founder and CEO of my company, I am eager for the economy to restart and for all of us to go back to work. But if we overlook the issue of unreliable testing, we may send people with Negative COVID results back to work, when we know now that a sizable proportion of these cases will be silent carriers of the virus. And one undetected case is one too many to drive a resurgence of the pandemic.
If you got a Negative test result and believe you have COVID, please share your experience. If you're a healthcare professional and you agree or disagree with what I see, please tell us. If you're a government official evaluating how to reopen the economy, please consider the unreliability of the data you will be basing life and death decisions on.
And for all of us, as we do our part to protect our loved ones, our community, ourselves, regardless of whether we are COVID Negative or not, regardless of whether we have the symptoms or not, let's continue to observe social distancing, wash hands, and wear a face covering — any protective face covering we can get or make.
This is the moment in history when all of us, every single one of us — with our choice of simple actions or inactions — have the power to save lives.
Dr. Alejandra Vasquez, JD, CT
Certified Grief Counselor
Losing a loved one is one of the most difficult things to deal with in life. There are elevated emotions, time constraints, and emotional strain associated with death and dying. On top of that, there's financial and end-of-life planning needing to take place. Having to make all the final arrangements at a time when everyone's coping with their grief is why sometimes death brings out the worst in a family.
Jump ahead to these sections:
Reasons Families May Struggle Right Before and After a Death
Tips for Reducing Family Disagreements or Tension After a Death
Families don't often plan ahead and have the necessary medical, financial, and funeral arrangements in place. Even though we're all certain to die one day, most people can leave the planning to the last minute, or not at all. This failure to plan is one of the most common reasons some families fall apart when a loved one dies.
A combination of heightened emotions, financial strain, and grief causes estrangement in families. The following guide may help your family come together at your time of loss.
Reasons Families May Struggle Right Before and After a Death
Dealing with family dysfunction after death is more difficult than dealing with it during ordinary circumstances because of elevated emotions. When a family is estranged, and a member of the family dies, things become a bit more complicated. This is especially true when the person who dies is one of the parents or heads of the household.
The survivors may not be interested in figuring out the best ways possible to bring the family closer together. Even small decisions can become big issues. This isn't because people can't agree on the best decisions to make.
It's usually because they want to continue to fight about things. They aren't interested in compromising or giving way to their sibling's wants or needs.
Favoritism
Favoritism contributes to the reasons why families may struggle right before and after a death. There are many reasons that cause a family to fall apart. It can be anything from past childhood traumas, family dramas, infighting, lack of self-confidence, to a lack of love. If there's been a book written about it, then you can add that to the list as well. No family alive lives a perfect life without any issues.
When a family loses the patriarch or the matriarch of the family, everyone is ready to point fingers and lay blame onto the next person. Rarely does one look within to see how they may have contributed to the family's issues or problems. When mom or dad, or both, have died, the siblings have no one to mediate the underlying issues that remain unresolved.
How do you deal then with the issue of favoritism when it's been a nagging pebble in your shoe for decades?
You can do so by creating a safe environment to have this conversation with the party or parties involved. If it's been your older brother who's garnered all the attention your entire life, talk it out with him directly.
Find out what his motivations and contributions were along the way. Whatever the answers might be, be prepared for old wounds to resurface. Try and understand things from their perspective as you work towards healing those wounds and relationships wherever possible.
Blended families
This is one of those things that are common, but rarely something that anyone wants to talk about. Blended families consist of adopted children, naturally born children, stepchildren, and everything in between.
When a family member feels as if they belong more so than another member of the same family, this is usually due to birth order or to the natural birth order in relation to other siblings.
For example, a sibling who was adopted when the parents thought they couldn't conceive may feel that they're superior to any of the other children who came after. This is because of the mindset of having been selected, or wanted by the parents.
As opposed to an accidental pregnancy years later when the parents didn't even know they could have biological children. The adopted child might feel more entitled than the others to make decisions on behalf of the entire family.
Unprocessed grief
There are different types of grief that individuals will suffer from throughout their lifetime. Some grief is ordinary and can be expected to follow a predetermined trajectory. Other times, grief can get a bit more complicated and deviate from the normal or expected path to healing.
Sadly, some people don't know when they're experiencing grief outside the norm, so they don't know when to seek help. This can happen for many reasons. They include:
The type of loss experienced
The person's state of mind when the loss occurred
Their ability to process that grief on their own or through the help of a professional
How to Know When I'm Ready to Date After Being Widowed
What to Do When a Spouse Leaves You
How to Turn an Emotional Affair Back Into a Friendship
How to Get Over Someone You Love
What to Do When You're Heartbroken?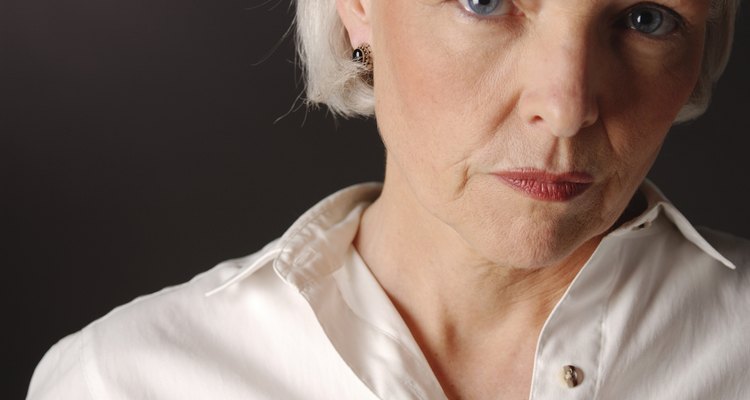 Take the Time You Need to Accept, Reflect and Acclimate
After a the loss of your spouse, it's almost impossible to imagine that there will be a time when you'll feel a little less alone and a lot better. But you will. Time will soften the pain and your family and friends can help lessen the heartbreak and remind you of all you're capable. It's going to be hard, but you can thrive on your own.
Give Yourself Time to Grieve
Before you can adjust to living as a widow, you need to allow yourself time to process all you've been through. Whether you ascribe to the five stages of grief (denial, anger, bargaining, depression and acceptance) you will likely experience a swell of emotions that run the gamut. Allow yourself time to heal and hearken back to the strong and able person you always were.
Don't Make Major Life Changes
In the throes of emotion and grief, you may have the impulse to throw all caution to the wind and change everything. After all, you've just been through one of the toughest, unanticipated, and most devastating changes in your life, so what's one more? But experts agree that major decisions should not be made under emotional stress. Try to maintain as much sameness as you can for as long as you can. If you can afford to, stay in the same city and home, at the same job and among the same social circles.
Stick to a Routine
If you always woke up early and went to the gym, try to do it again. There's probably a whole lot that just doesn't feel normal any longer; a routine can give you the illusion of normalcy. Consider new routines, too. Maybe it's just too painful to go to that favorite restaurant every Friday night. Is there a new tradition you could start with a friend?
Accept Help and Company
Adjusting to living alone can take time. It doesn't have to happen all at once. Accept comfort and support from family and friends, even if that means having overnight company until you're ready to go it alone. If you have adult children, go for a visit. A best friend? Invite her over for an overnight stay. No one says living alone as a widow has to start immediately.
Join a Support Group
You may be the only one you know who has lost a spouse, but you're hardly alone. Find others who are on the same sort of emotional roller coaster as you, but farther down the track. What did they do to get through those first days, weeks and months of living along? Their good advice may be just what you need to weather the rocky ride. Even if you're not ready to share with a group, consider a grief counselor or therapist to help you in the short term.
Avoid Self Medication
A glass of wine with dinner may be just what you need to take the edge off a long, lonely day, but turning to alcohol or medications to dull the pain is a dangerous precedent. Instead of drugs, try yoga, meditation or even exercise. Those are healthy alternatives that can help with anxiety, while they release healing endorphins.
Make Your Space Your Own
It's okay to admit that he had quirky tastes or that you always hated his man cave. Now it's time to reclaim some of the space you shared and design it to your taste. It may be difficult to believe it right now, but there may come a time in the not-so-distant future where another will come into your life and your home. Make it your own.
Affiliation
1 Vodafone Foundation Institute for Children's Pain Therapy and Paediatric Palliative Care, Children's and Adolescents' Hospital Datteln, Witten/Herdecke University, Germany.
PMID: 18478489
DOI: 10.1055/s-2008-1065347
Search in PubMed
Search in NLM Catalog
Add to Search
Authors
Affiliation
1 Vodafone Foundation Institute for Children's Pain Therapy and Paediatric Palliative Care, Children's and Adolescents' Hospital Datteln, Witten/Herdecke University, Germany.
PMID: 18478489
DOI: 10.1055/s-2008-1065347
Abstract
Background: In the present study, we investigated the situation of children who had succumbed to their malignancy in Germany as perceived by their parents. Specifically, we were interested in bereaved parents' perspective on five essential areas: 1) symptoms and quality of life, 2) characteristics of the child's death, 3) anticipation of their child's death and care delivery, 4) end-of-life decisions and 5) impact of the child's death on the parents and perceived social support by the health care team.
Materials and methods: We contacted all existing departments for paediatric oncology in the German federal state of Nordrhein Westfalen and asked them to contact all parents for participation in our study who had lost their child to cancer in 1999 and 2000. Upon agreement, we interviewed the parents utilising a validated semi-structured interview on distressing symptoms and quality of life of their children during the end-of-life care period.
Results: Six of the 19 departments agreed to participate. Parents of 48 children (31 boys, 17 girls) were interviewed. The main distressing symptoms were fatigue, pain, loss of appetite, and dyspnoea according to the parents. While parents perceived pain and constipation to have been treated successfully, loss of appetite and anxiety were not treated effectively. 75% of the children died due to a progression of their malignancy. Of these, 50% obtained cancer-directed therapy at the end of life, which was negatively rated by the parents in hindsight. 48% of the children died at home even though 88% of the parents chose 'at home' as the most appropriate locale of death in hindsight. Parents anticipated their child's death on average 9 weeks prior to the child's death. 41% of the parents provided palliative home care for their child and the majority (88%) rated the quality of care as good or very good. 64% discussed end-of-life decisions with the health care team, 36% did not have a discussion. Parents were clearly affected by their child's death. However, 15% of the parents were not contacted by the health care team following the child's death.
The advancement of medical technology has saved lives and the quality of life for many, but it has also created new questions that previous generations did not have to answer. A century ago, end-of-life options were few, and death came more quickly without machines to keep organs functioning when the brain wasn't. But, now that medicine can prolong vital signs, the presence of life is not the only consideration. Quality of life presses to the forefront when we see loved ones suffering or lingering longer than anyone wants them to. The ethical question arises: biblically speaking, should quality of life be a consideration in end-of-life decisions?
Quality of life is a privately determined decision. Every individual should have the right to decide for himself or herself what he or she deems "quality." Some people cling tenuously to every ounce of life, pursuing every possible medical intervention to prolong earthly existence as long as humanly possible. Others, especially Christians, may accept their impending death more quietly and even express eagerness to enter eternity as soon as God calls them home. The right to decline medical intervention should be available to every mentally stable adult and can often be documented by living wills or other forms of written instruction. However, such documents can cross ethical lines when end-of-life choices include hastening death or assisted suicide. Just as suicide is not considered a human right, neither is assisted suicide due to a medical prognosis.
While each individual should have a voice in determining his or her own definition of "quality of life," human beings are not the final judges. Life is a conglomeration of good and bad experiences, and there are times in everyone's life when quality seems low. Depression, anxiety, heartbreak, or financial crisis can seem to limit the quality of life for a season. Injury, illness, or disability can greatly impede a person's quality of life, but that does not imply the right to end that life. God is the determiner of life and death, not our opinion of its quality (Deuteronomy 32:9; Psalm 139:16).
Filling out a living will or assigning durable power of attorney to a trusted family member is a great alternative to last-minute decision-making by families trying to determine a patient's wishes. Withholding certain medications, treatments, or life-saving measures may be in the patient's best interest, and, if that has been previously discussed, the family is relieved of that moral responsibility. Establishing a trusting relationship with the doctor in charge of a dying patient can also eliminate miscommunication and later regrets. Fortunately, it is still illegal in most countries for physicians to prescribe medications that will actively end a life. The potential for abuse of that option makes it a dangerous one to leave to human discretion. However, palliative care can be increased to the point of allowing the body to die without causing the patient undue pain. When all possibility of cure is gone, increasing palliative medications allows the body to shut down naturally, and death can occur without unnecessarily prolonging the dying process.
Quality of life cannot be defined by external factors. The quality of one's life is deeply personal and yoked oftentimes to that person's relationship with God. Healthy, successful Americans may have a low quality of life due to emotional unrest and poor moral decisions, while a handicapped person in a developing country may live a joy-filled life. Physical sickness also does not determine a person's quality of life, so trying to evaluate it is not within our power. Our responsibility before God is to provide the best loving care we can for those who are suffering and trust that their Creator will decide when life ends.
Belinda McLeod, BA in Secondary Education
Contributing writer
It can be difficult to plan a service for someone important to you. It may seem like a few hours is not enough time to celebrate their life. And with burial alternatives becoming more popular it can be hard to decide what type of service to hold. Why not consider planting a tree in lieu of a traditional service? It can be a unique way to honor your loved one.
Jump ahead to these sections:
Step 1: Research Federal and Local Programs
Step 2: Research Park and City Regulations
Step 3: Consider the Cost of a Memorial Tree
Step 4: Figure Out Where You Can Plant a Memorial Tree
Step 5: Pick the Best Memorial Tree for Your Loved One
Step 6: Plan the Planting Service or Ceremony
Step 7: Plant the Tree
Step 8: Take Care of the Tree and Other Rituals
Even if you plan to have a traditional funeral planting a tree in memory of your loved one could be worthwhile. It can be a memorial of them that you can visit whenever you'd like. And it provides much-needed support to the environment.
Whatever you decide, there are some points that you may want to consider. It can take a little planning, but planting a tree can be a wonderful way to honor your loved one. Read below for some of the steps you'll need to take.
Share your final wishes, just in case.
Create a free Cake end-of-life planning profile and instantly share your health, legal, funeral, and legacy decisions with a loved one.
Step 1: Research Federal and Local Programs
Many areas have established programs to help people plant trees in memory of a loved one. You can search government websites in your area to find local tree memorial programs. The programs vary greatly based on area.
Keep in mind that the type of tree you can select and where it is planted will depend on the organization. Some programs will allow you to choose a specific variety of tree while others will choose for you. And some of the programs allow you to decide where the tree will be planted but others plant the tree in the location of their choosing. These decisions differ from organization to organization.
Here are some examples of programs. There are local, national and international organizations that offer this service. The ones listed below are only a sampling of the programs available.
Local programs
You'll have to check into city, village, or county websites to see if there are special programs in your area.
For example, The City of St. Louis' forestry division allows family and friends to plant a tree in memory of a loved one. Participants can choose between a shade, flowering, or evergreen tree. Park officials plant the tree in the city park of your choice and tag it with the name of the person whose memory is being honored. The program costs $150. The participants receive a certificate and a map that shows the location of the tree.
Clark County, Nevada, allows you to choose the type of tree you want to plant, but you must select from a list of trees that are appropriate for the climate. Participants get to choose the general location of the tree. For $500, the county officials will plant the tree and place an engraved plaque at the site. For $100, a plate will be placed at the location of an existing tree.
National programs
The United States Department of Agriculture (USDA) started the Plant-A-Tree program in 1983. With the donation of $10, they will plant ten conifer seedlings in a National Forest. These seedlings are planted in an area that suffered destruction during the last year. Those participating in the program will not be assigned a specific tree, but you will get a certificate with the name of the person honored when you donate.
Other groups, such as The Trees Remember, work with the U.S. Forest Service. They allow people to buy trees in memory of loved ones. This program enables people to choose from several packages that range from 1 to 500 trees. Just like the USDA program, participants are not able to select the type and location of the tree, but you will receive a certificate after making your donation.
The Arbor Day Foundation also allows individuals to plant a tree in memory of a loved one. Currently, there are two locations you can choose from, and each tree is $2. You must buy a minimum of five trees to take part in the program. Those who donate will receive a card to give to the family members of the loved one you are honoring.
International organizations
The Jewish National Fund allows people to donate to tree-related charities. In return, they send you a certificate or plaque to commemorate your loved one. The trees are planted in Israel.
Replant the Amazon is another worthwhile organization. They're currently working to plant trees in three locations: Haiti, Chittoor, and Malawi. This organization tries to plant one tree for every dollar that is donated. The program does not include certificates to commemorate a loved one's passing.
Step 2: Research Park and City Regulations
If you want to choose and plant the tree memorializing your loved one, these programs may not be right for you. If you would like to be more involved in the process, try reaching out to your local government. They can help you figure out what steps you need to take to plant a tree in your neighborhood.
You may find that some locations will allow you more ownership in the project than others. Some local communities will allow you to plant the tree yourself. But others require government employees to complete the entire process.
Dr. Alejandra Vasquez, JD, CT
Certified Grief Counselor
When someone in your family dies, family dysfunction after death can become a real thing. Death can feel like a sudden disruption and can cause shockwaves amongst a family unprepared or unwilling to accept the loss of a treasured loved one.
Everyone grieves in their own way and it's sometimes difficult for a family to come together to talk about what they're feeling and experiencing. Ignoring these important discussions with your family now may leave you facing unresolved issues later.
Even though we know that we all must die at some point, it's still difficult to accept death — especially when it's sudden and unexpected. Most of us don't really think about when we're going to die or how it will happen. When it happens to someone you love, you're left wondering how this could've happened.
Talking with your family about the lack of community after the death of a family member may be one of the last things you want to do, but it is important for everyone's emotional health — including yours.
1. Discuss the Death
It can be shocking to get the news that one of our loved ones has died. Even when they've been sick for a long time, and you've been expecting it, it can still leave you feeling numb at hearing the news. You may not know how to process any of it and overall left at a loss as to what to do next.
One of the first things you can do is alert the rest of the family of the death. You may want to carefully consider who gets the first phone call so you avoid hurt feelings later. In many families, it's usually the oldest who makes these phone calls and takes charge of all the planning and decision-making that follows.
Conversely, if your loved one had a will drawn up, the executor of this will can make the announcement and delegate accordingly. If this is not you, consider taking a step back from these duties until your family has had time to discuss how they want to handle all the details.
2. Make Funeral Arrangements
Deciding who'll pay for the funeral might cause a lot of confusion, anger, and resentment. If it's a parent who has died leaving behind adult children, it may make sense to have all of the children pitch in to cover the costs. This is especially true where there was no pre-paid funeral planning in place.
You should expect that there will be some bickering about who'll be responsible for funeral expenses . How to pay for final expenses is not an easy conversation to have with anyone, especially with family members who are trying to cope with their loss.
The funeral arranging might go from a beautiful way to remember a family member , to an all-out battle on who is going to pay for it all. Taking the time to discuss what to do next, and how to pay for it, will save the family some unnecessary arguments later on. Your local funeral director may have some financing options in place that will help the family in making the final arrangements.
3. Talk About Final Disbursements
It's never a good time to talk about inheritances, finances, and personal belongings when you have a feuding family to contend with. If no will is in place naming the estate beneficiaries , you may have a legal battle on your hands. You may consider consulting with all family members, the spouse of your loved one, and with the family attorney to see if there was a last will drawn up and safely filed away.
If no will was left behind, now might be the time to discuss with an attorney whether there is an estate that can be dealt with via probate, or if distributions of assets can be made without court involvement. If there is a "probatable" estate, a court order will need to be obtained before making any distributions of assets to the heirs. This might be a good time to sit with the attorney to get your affairs in order .
4. Decide Who Will Take Care of 'Mom'
This is a metaphorical way of saying who will take care of those left behind by the deceased. Whether it was one of your parents who have died, a sibling, or a child, you need to make sure someone has been appointed with making sure that the survivor has an emotional support system in place.
This may be easy to overlook when all the attention is focused on making funeral arrangements and figuring out what to do with the assets left behind.
If there is nothing spelled out in a will or via a trust, it may fall on your shoulders to take care of the survivor. Reach out to extended family members to ask for their help, if possible. If there is no one to offer additional support, check with your local community resources to see if there is a free or reduced-cost counseling service nearby.
Discover some of the best prayers for the dying in this collection of powerful supplications. Request the Lord comfort and deliver them into His kingdom, giving thanks for their life.
Christianity.com Editorial Staff
2020 6 May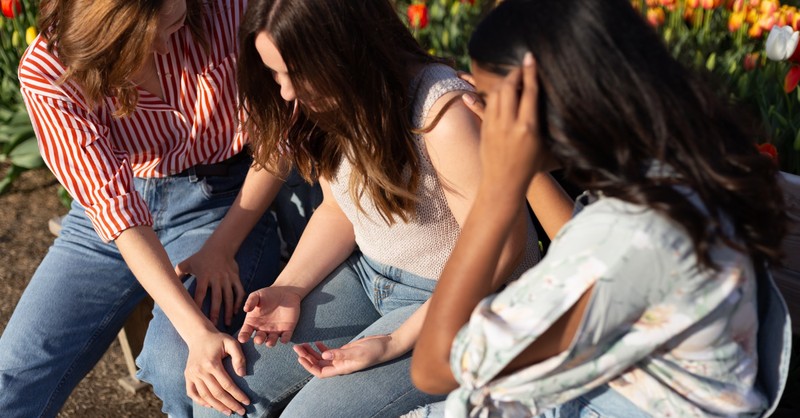 7 Prayers for the Dying: Pray for People Near Death
Discover some of the best prayers for the dying in this collection of powerful supplications. Request the Lord comfort and deliver them into His kingdom, giving thanks for their life. We will all face our physical death one day so let us have faith in Jesus for eternal life, redeeming us from sin and spiritual death.
Learn more about how to pray for the dying from PrayWithMe.com
Prayer to Know Jesus Before Dying
Lord Jesus, Come into my life. I believe you died and rose from the grave. I believe you live eternally in heaven. Cleanse me from all unrighteousness. Forgive me of all my sins. Move into my heart. I make you my Lord and Savior. Thank you for your sacrifice. I accept your gift of eternal salvation. Amen.
A Prayer for Someone Dying
Gracious Father, your holy Word tells us that our times are in your hands. Hear our prayers for _____ and for their family as they near the end of their earthly life. Comfort them with your gracious promises of the forgiveness of sins, the resurrection of the body and the life everlasting; through Jesus Christ our Lord.
By Paul C. Stratman, 2018
Two Prayers for the Dying
1. Almighty, eternal God, heavenly Father, comfort and strengthen this your servant and save them through your goodness. Deliver them from all anguish and distress, release them in your grace, and take them to yourself in your kingdom; through Jesus Christ your dear Son, our only Lord Savior, and Redeemer. Amen.
2. Almighty, eternal God, have compassion on the anxious sighs and groanings of this dying person. Receive them into your kingdom that you have mercifully prepared for them and all believers from the beginning of the world. Graciously release them, O Lord, and comfort them eternally with the elect; through your dear Son, our Lord Jesus Christ. Amen.
Modified from The Abridged Treasury of Prayers: An Epitome from the Larger Gebets-Schatz, 1906
Pray for Someone Near Death
O God, our heavenly Father, have pity on your children in great bodily weakness who are drawing near the gates of death. Send your dear Son to meet with them on the way, and to stay with them, for the day is now far spent, that he may comfort them with the Word of your goodness, and break with them the bread of eternal life; through your Son Jesus Christ our Lord. Amen.
Freely modified from A Book of Collects in Two Parts, 1919.
A Comforting Prayer for the Dying
God, Help [Insert Name] discover your peace. Let them receive your comfort. Help them to be at rest knowing that you care for them, and that you love them. Calm their soul as they move into the afterlife. May they spend eternity with you; may they live forever in your presence. Amen.
A Prayer for the Family of the Dying
God, Bring this family peace. Provide them with your comfort. Let them know you tenderly care for each and every one of them. Lead them to be reunited with their loved one someday. Sit with them in their mourning. Let your presence provide rest. Thank you, for the gift of life that [Insert Name of Dying] brought to the world. May he rest peacefully with you for eternity. Amen.
Kendra Cherry, MS, is an author and educational consultant focused on helping students learn about psychology.
James Lacy, MLS, is a fact-checker and researcher.
Sigmund Freud's theory of life and death drives evolved throughout his life and career. Initially, he described a class of drives known as life instincts that he believed were responsible for much of our behavior.
Eventually, however, Freud came to believe that life instincts alone could not explain all human behavior. With the publication of his book "Beyond the Pleasure Principle" in 1920, Freud concluded that all instincts fall into one of two major classes: life drives and death drives—later dubbed Eros and Thanatos by other psychologists.
Eros was the god of love, fertility, and passion in ancient Greece. Thanatos was the human manifestation of death.
" data-caption="" data-expand="300″ data-tracking-container="true" />
Verywell / JR Bee
The Life Drive (Eros)
Sometimes referred to as sexual instincts, the life drive deals with basic survival, pleasure, and reproduction. While we tend to think of life instincts in terms of sexual procreation, these drives also include instincts such as thirst, hunger, and pain avoidance. The energy created by the life drive is known as libido.
In early psychoanalytic theory, Freud proposed that the life drive was opposed by the forces of the ego, the organized, logic-driven part of a person's psyche that mediates desires. Later, he maintained that the life drive or Eros was opposed by a self-destructive death instinct, later known as Thanatos.
The life drive is focused on the preservation of life, both of the individual and of the species. This drive compels people to engage in actions that sustain their own lives, such as looking after their health and safety. It also exerts itself through sexual drives, motivating people to create and nurture new life.
Behaviors commonly associated with life instincts include love, cooperation, and other ​prosocial actions.​ These behaviors support both individual well-being and the harmonious existence of a cooperative and healthy society.
The Death Drive (Thanatos)
Freud first introduced the concept of the death drive in his essay "Beyond the Pleasure Principle." He theorized that humans are driven toward death and destruction, famously declaring that "the aim of all life is death."
Freud believed that people typically channel this death drive outward, which manifests as aggression toward others. People also can direct this drive inward, however, which can result in self-harm or suicide.
Freud based this theory on clinical observations, noting that people who experience a traumatic event often recreate or revisit it. For example, he noted that soldiers returning from World War I tended to revisit their traumatic experiences in dreams that repeatedly took them back to combat.
From these observations, he concluded that people hold an unconscious desire to die but that life instincts largely temper this wish. In Freud's view, the compulsion to repeat was "something that would seem more primitive, more elementary, more instinctual than the pleasure principle which it overrides." Thus, Thanatos stands in stark contrast to the drive to survive, procreate, and satisfy desires.
Current Opinions
As with much of Freud's work, controversy surrounds the concepts of life and death drives. One could argue that there are as many arguments for and against them as there are psychologists.
The death drive, in particular, is one of Freud's most disputed and complicated theories. Some see the death drive as incompatible with the sanctity of life and an explanation for (or even encouragement of) suicide. Some, like Todd Dufresne, professor of Philosophy at Lakehead University, even outright reject its existence. Psychoanalyst and psychotherapist Ben Kafka, associate professor at New York University, believes the concept to be flawed and not particularly relevant to contemporary life.
Likewise, the life drive is often oversimplified to mean libido, or the energy that drives sex and creativity.
Many in the field argue that Freud's thinking is a product of his times and doesn't make sense in the modern world. Most agree on one fact, however: "Drives" are abstract, and science can't verify or disprove their existence by any reliable, quantifiable measure.
A Word From Verywell
Although Freud's theories are not as prominent as they once were, understanding your own self-preservation and self-destructive tendencies can be helpful for your well-being.
Life instincts might compel you to seek the healthy relationships and social support that are essential for emotional health. Destructive inclinations, on the other hand, might lead you to actions that are less healthy, such as aggressive or risky behavior.
Once you are able to recognize some of these tendencies, you might be better able to temper them and replace negative behaviors with more positive ones.
Frequently Asked Questions
As in so many other areas, knowledge is power. Being aware can help people understand, minimize, and ultimately distance themselves from self-destructive thoughts and behaviors, freeing the mind for more positive ones.
The term "death drive" is used interchangeably with "death wish." In both cases, it refers to what psychologists call Thanatos: a subconscious desire to return to an inorganic state.
French psychoanalyst Jacques Lacan postulated that all other drives are "partial" to the death drive, which adherents called simply "the drive." He wrote that the drive pulls us back toward the time when we were one with our mothers, prior to birth and weaning.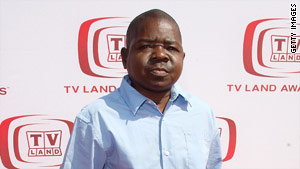 Living wills are often just used as guidelines in making end of life choices
They are normally not specific enough, and must be interpreted
The health care surrogate has more authority in some states than others
Everyone should have a health care surrogate and discuss plans with that person
(CNN) — The idea of a "living will" may sound like you have control over what happens to you if you temporarily or permanently can't make medical decisions for yourself, but in practice it's not so clear cut.
Gary Coleman's living will said he wanted to be kept alive unless he was in an irreversible coma for at least 15 days, according to a court document.
But the actor's ex-wife, whom he had designated as his agent to make medical decisions for him, ordered the doctors to disconnect life support one day after he fell into a coma last month, according to the Utah Valley Regional Medical Center. He died of a brain hemorrhage.
Although it may seem strange that a former spouse could decide whether a person lives or dies, experts say it's not unheard of, since it's up to the health care proxy to determine what the patient would have wanted.

Gary Coleman
Health Care Issues
End of Life Decisions
A health care agent, proxy, surrogate or power of attorney has the authority to speak to the doctor on behalf of the patient who is unable to voice his or her own wishes. This person is named in, or on a document separate from, the living will, which describes what kind of medical treatment or care a person would want if he were unable to voice his or her own wishes.
The living will, also called an "advance directive," is primarily a guideline, experts say. Different states have different regulations governing how much weight the living will carries and how much authority the health care agent has. Caringinfo.org, run by the National Hospice and Palliative Care Organization, has state-specific forms.
At most, 30 percent of Americans have completed an advance directive, said Kathy Brandt, vice president of innovation and access at the organization.
Generally, however, the living will alone is not enough to give a direct order about treatment, experts say.
"There's lip service paid to the primacy and importance of what the patient actually said they wanted," but in practice the living will is usually not specific enough to the situation at hand, said Dr. Jack Freer in the department of internal medicine at the University of Buffalo.
Normally, a patient who has written what his or her wishes could not have anticipated the exact situation that they actually find themselves in, Feer said. Treatment decisions in a living will usually represent underlying values and goals, but ultimately it's up to the health care agent — especially in states like New York, where the proxy person gets a lot of authority — to make a decision.
In Virginia, the health care proxy is supposed to follow the advance directive when there is one, but there is still room for interpretation, said Helen Cohn Needham, attorney at Needham, Mitnick & Pollack PLC in Falls Church, Virginia.
"Many patients would actually prefer to let their chosen decision maker make the decision even if it's different from what they would have wanted," Freer said.
A person who's thinking about end-of-life-planning has many things to think about in crafting a living will, Needham said. What if the patient has to be put on a respirator temporarily? What if the patient develops dementia or stroke and can't perform basic functions? What does he or she want to happen upon falling into a coma — and what if doctors aren't sure if the patient will wake up?
Coleman's living will states that life support should be ended if "two doctors decided "my condition is incurable, terminal and expected to result in my death within 12 months" or if doctors "have diagnosed that I have been in a coma for at least 15 days and that the coma is irreversible, meaning that there is no reasonable possibility of my ever regaining consciousness."
At the very least, everyone should have a health care agent in case of emergency, experts say.
"The bigger issue isn't when to treat and when not, the bigger issue is: Have you appointed anyone to make decisions for you and have you discussed it with them," Needham said.
The health care surrogate should be someone who shares your beliefs, and whom you trust to honor your wishes, Brandt said.
"You want it to be the smart one with the big mouth who's not afraid of authority," said Needham. "Too often you have to fight with institutions just to get information to make a decision."
There have been extreme cases where doctors have not given all of the necessary information, she said. Needham investigated one case where a woman had had a stroke, and her daughters disagreed about whether to turn off life support. The doctor told Needham that the center of this woman's brain was essentially gone, but he hadn't spelled that out for the daughters because "he didn't want them to lose hope."
But other doctors are quite compassionate and explain what the real options are, she said.
There have also been instances — and not just on television medical dramas — where the health care surrogates haven't been followed, or have been challenged, Brandt said. The living will is particularly important in these circumstances, if the matter goes to court, she said.
One aspect of Coleman's case that made it sensational is that he and Price were no longer married, Brandt said.
Whenever there is a life event such as a marriage, divorce, or death in the family, you should revisit your living will to make sure that it still designates the person you most want to represent you in a situation in which you can't speak for yourself, Brandt said.
Your doctor isn't the only one who should have a copy of your advance directive, Brandt said. Give one to your health care surrogate, your neighbors, and other relatives. There are also living will registries available online such as the U.S. Living Will Registry and Google Health.
If you are the health care proxy for another person in a decision-making situation, consider the quality of life that your loved one is able to have under the circumstances, and whether that person would be comfortable with it, she said.
T
The Human Rights Act
Article 2: Right to life
Article 3: Freedom from torture and inhuman or degrading treatment
Article 4: Freedom from slavery and forced labour
Article 5: Right to liberty and security
Article 6: Right to a fair trial
Article 7: No punishment without law
Article 8: Respect for your private and family life
Article 9: Freedom of thought, belief and religion
Article 10: Freedom of expression
Article 11: Freedom of assembly and association
Article 12: Right to marry
Article 14: Protection from discrimination
Article 1 of the First Protocol: Protection of property
Article 2 of the First Protocol: Right to education
Article 3 of the First Protocol: Right to free elections
Article 1 of the Thirteenth Protocol: Abolition of the death penalty
Article 2 of the Human Rights Act protects your right to life.
This means that nobody, including the Government, can try to end your life. It also means the Government should take appropriate measures to safeguard life by making laws to protect you and, in some circumstances, by taking steps to protect you if your life is at risk.
Public authorities should also consider your right to life when making decisions that might put you in danger or that affect your life expectancy.
If a member of your family dies in circumstances that involve the state, you may have the right to an investigation. The state is also required to investigate suspicious deaths and deaths in custody.
The courts have decided that the right to life does not include a right to die.
Separately, Protocol 13, Article 1 of the Human Rights Act makes the death penalty illegal in the UK.
Article 2 is often referred to as an 'absolute right'. These are rights that can never be interfered with by the state. There are situations, however, when it does not apply.
For example, a person's right to life is not breached if they die when a public authority (such as the police) uses necessary force to:
stop them carrying out unlawful violence
make a lawful arrest
stop them escaping lawful detainment, and
stop a riot or uprising.
Of course, even in these circumstances, the force used must be essential and strictly proportionate. Force is 'proportionate' when it is appropriate and no more than necessary to address the problem concerned.
The positive obligation on the state to protect a person's life is not absolute. Due to limited resources, the state might not always be able fulfil this obligation. This could mean, for example, that the state does not have to provide life-saving drugs to everyone in all circumstances.
A program of the National Hospice and Pallative Care Organization
Resources to help people make decisions about end-of-life care and services before a crisis
During serious illness, CaringInfo is here to help you make informed decisions about care and services before a crisis.
Understanding and discussing topics like advance directives, palliative care, caregiving and hospice care may feel overwhelming on top of dealing with a serious or life-limiting illness. Our guides and resources are here to help you through the journey you are on and to aid you in understanding the choices you have.
Getting Prepared for Care and Being Present
When facing a serious, life-limiting illness, you want to feel both prepared – so you can understand your choices and make decisions – and present – so that you are mindful of today's needs.
Understanding and using the resources available to you, whether you are a patient or caregiver may be overwhelming. Whether its medical resources such as palliative care and hospice, financial resources such as Medicare and insurance, or other items like advance directives or bereavement care, we will help you navigate them so you can have the experience that is best for you.
Learn about:
Communicating Care Wishes Openly and Honestly
Open, honest conversations about end-of-life will relieve loved ones and healthcare providers of the need to guess what you would want if you are ever facing a healthcare or medical crisis.
These conversations – initiated by the patient or by those caring for them – form the basis for any written expression of wishes such as an advance directive.
Learn about:
Giving Care and Getting Support
Caregivers provide support to someone who needs help. It doesn't matter how many hours per week are spent providing support, caring for a family member or friend is not easy, nor is it something most of us are prepared to do.
Often, we don't even think of ourselves as caregivers, we are simply stepping up to do what needs to be done, be it paying bills, talking with doctors, or being present 24 hours a day. These tasks can be new, even bewildering, but CaringInfo is here to provide the information you need.
Learn about:
Continue Learning
CaringInfo is here to provide the information you need.
Find a Care Provider
NHPCO has created a tool allowing you to find hospice, palliative care, and bereavement service providers that may be near you.
Welcome to our new website! We are currently in beta, so if you happen to find any issues or have any feedback, please let us know.
Footer
About
CaringInfo, a program of the National Hospice and Palliative Care Organization, provides free resources to educate and empower patients and caregivers to make decisions about serious illness and end-of-life care and services. CaringInfo's goal is that all people are making informed decisions about their care. Learn more about CaringInfo.
Donate
Contact CaringInfo
Licensing Opportunities
Find a Care Provider
Visit NHPCO to find a care provider in your area.
© 2022 National Hospice and Palliative Care Organization | Privacy
Find out what to do when someone dies in British Columbia. When someone dies, you will make decisions about what to do next. Find out the first steps, discover support options and learn about funerals and wills. While each situation is different, these pages guide you in the right direction.
First Steps
Find out the first things to do when someone dies. Learn who you need to contact, how to honour someone's wishes and how to get help. Get an understanding of the decisions you will make.

Get Support
Access emotional, financial and legal support resources. Find resources for Indigenous Peoples and support for Veterans. If you are having a hard time, there are people who can help.
Plan a Funeral or Memorial
Find a funeral home and learn what they can do. Learn about different memorial options in British Columbia and discover how to plan a funeral or memorial.

Manage Wills & Estates
Learn how to find a will and how to carry out the will. If there's no will, see what to do.

Who to Notify
Learn why it's important to cancel services for the person who died. Find out who to notify and how to notify them. Print the After a Death Checklist (PDF, 3.8MB) to help you stay organized.
Common Definitions & Terms
Discover the meaning of some words or phrases that are used when we talk about death.
Throughout my life, I have struggled with one thing… Indecisiveness. There are a variety of different influences that make us all susceptible to this pretty tough personality trait, but one of the main reasons is we all have a fear of making the "wrong" choice or changing in the "wrong" ways. But recently I came across a quote that said, "All change is good change" and though I have my qualms with the complete validity of this quote, I am certain that the core concept is very true. Complacency is death, and change is movement, so change must be good… Right?
I t's our fear of making the wrong move that often makes us freeze in place. Whether that's a job we have never really liked, a relationship that we don't feel fulfilled or that we're growing, and even keeping negative people in our lives simply because the idea of letting things go makes us freeze in place.
The short answer is a resounding YES! Change is so good for us! Deciding to rebrand, change old habits, and even distancing ourselves from people that have negative influences on us is a very good and healthy thing to do. Interestingly enough, we think the scary part is simply making those choices, those life-changing decisions. But what I have learned through my own personal experiences is that often time it's the after-effects of our choices that make us question things the most.
I haven't been on the earth all that long (about 25 years) and throughout my life, I have already felt the paralyzing fear of indecisiveness. First I couldn't decide where I wanted to go to college, what I wanted to study, who I wanted to date, who I wanted to marry (when our relationship started growing in that direction), if I even wanted to get married, and of course what I wanted to do with my life after school. I grew up in a very conservative, loving, and connected home. We are a family of "authorities" as I like to call ourselves, where so many of us feel justified and qualified in loudly stating our opinions and advice to our other family members. I love my family so much, but sometimes I worry that our family dynamic has led to many of us being unable to make decisions confidently. Though my parents often urged us to make our own decisions, there always was an underlying "but you should do what we told you" feeling to each experience.
It wasn't until I was nearing the end of time at college that I had a realization.
Our reality is heavily dependent, if not completely dependent, on our perception. If you believe something is good, it's going to be good. If you believe it's bad, it's going to be bad. If you perceive your parents, friends, significant others advice is gospel, it will become gospel. The dangerous aspect of this is that if you believe the choices you are making are "wrong" or that the change you experience is "bad" it can become those very things.
This leads us often to completely second guess ourselves, lose our confidence, and can shed some light on why many people especially within my generation are terrified of making choices, whether big or small.
Our perception has such a strong influence on how we feel, how we think, and what we do. With that, it's important to remember that your perception can be biased, and heavily influenced by the words of others. Though these people often mean the very best and truly want us to be happy, sometimes these loud voices can drown out our self-confidence, and that assurance that we're doing okay.
That's why phrases such as "I'm proud of you" or "You look so good!" are such empowering statements. These statements validate our current perception of our reality and make us feel sure that we're living the right way for us. It wasn't until I heard my parents say these words to me that I felt validated that I was doing the right thing with my life, no matter how complicated or unorthodox it may seem.
So I began thinking about a way for people to look at their current perception, and be "self-validated" that they really are doing okay! So many of us constantly feel inadequate, behind, or that we're simply not enough. We feel like our life choices have left us stuck and stranded in our current state of life, and that it was our "unlucky" choices that brought us to this point in life. As I started thinking about all the different feelings I experienced before and after making "large" life decisions, I decided to create a list that would remind us that we are enough, we're making the right choices, and we are right on time with our path in life.
You're going to be at least a little scared. Fear is a common, and very normal feeling before making any decision. Just because you feel scared does not mean that you are making the wrong decision. More often than not, it's a sign you are in fact making the RIGHT decision because that fear is going to push you to grow. Like being dropped into the deep end of the pool, that feeling of sink or swim can often yield the best and long-lasting results. So embrace the fear. Welcome it. Don't let it stay, but realize that this is normal.
The loud voices will start sounding. People don't want to see you change. We all love routine, and many people, though their intentions are entirely pure 90 percent of the time, want their friends and family to stay the same too. They want to be on the same or higher level than you at all times. So when the voices start surrounding saying what you "should" or "shouldn't" do, realize you are probably taking some very much needed steps in the right direction.
You're going to feel uncomfortable. Whether that's starting a new job, leaving a relationship, or questioning your beliefs, it's going to be uncomfortable. Cognitive dissonance is a very real effect of changing, but cognitive dissonance does mean the change is negative. It just means you are breaking away from some very engrained mindsets and things that are a part of your current perception. But oftentimes like a plane rising above the clouds, you have to break through the turbulence and that discomfort to reach your higher plane.
You're going to question yourself. Simply put, you're going to think at least a few times that you're making the wrong choice. Listen to that inner voice, but remember that the voice speaking to you is based on your current perception of your reality, not necessarily where you want to go.
You're going to feel your confidence grow. Taking the reins of your own life BOOSTS your confidence, and reminds you that you are capable of so much good in your life and others.
You're going to make new and wonderful friends. The confidence you will begin to build can only bring new people into your life, and it's so important to welcome these new people into your world. Treasure the memories and lessons learned with those that are leaving, and welcome in the new.
You'll find yourself making more and more decisions more quickly. Once the ball begins to roll, you'll begin to feel your confidence in simply deciding and making choices growing.
You're going to feel much happier.
You're going to realize that decision HAD to be made, and you can't imagine what your life would have looked like if you would have made the other choice.
You're going to love your new reality.
If you enjoyed this piece or anything else I have written, please give me a like and a follow! I'll be sure to follow you back!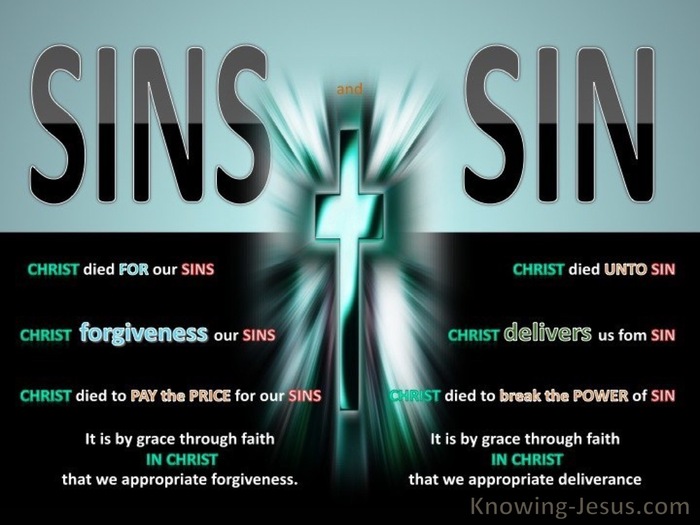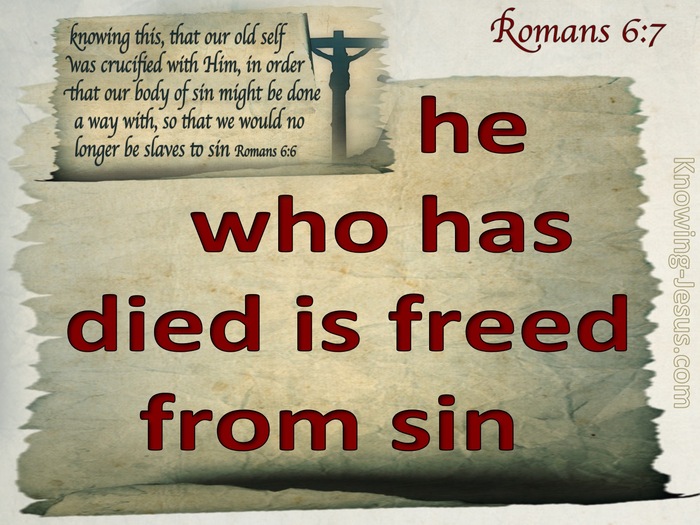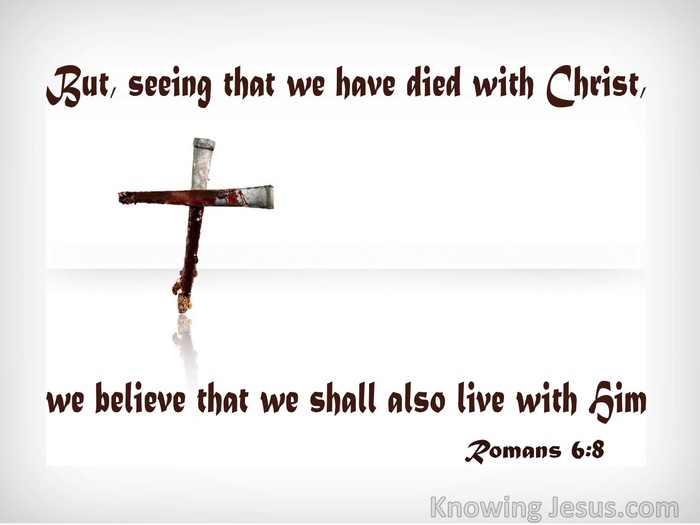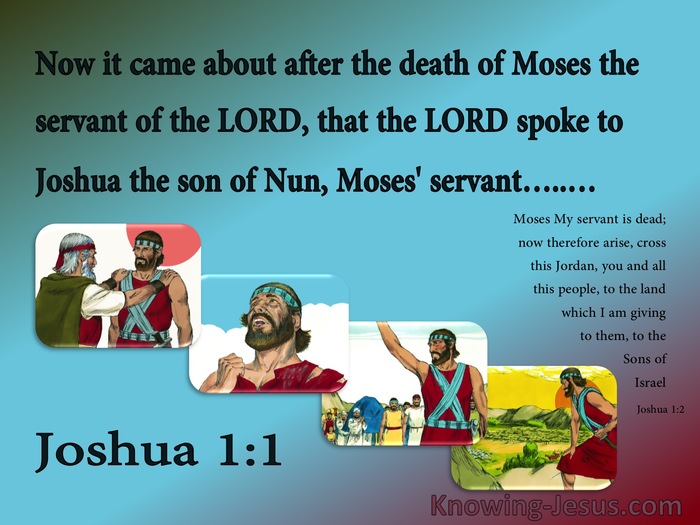 Most Relevant Verses
But you will be betrayed even by parents and brothers and relatives and friends, and they will put some of you to death,
asking, "Teacher, Moses said, ' If a man dies having no children, his brother as next of kin shall marry his wife, and raise up children for his brother .'
And in those days men will seek death and will not find it; they will long to die, and death flees from them.
Who long for death, but there is none,
And dig for it more than for hidden treasures,
For the death that He died, He died to sin once for all; but the life that He lives, He lives to God.
This woman's son died in the night, because she lay on it.
"When brothers live together and one of them dies and has no son, the wife of the deceased shall not be married outside the family to a strange man. Her husband's brother shall go in to her and take her to himself as wife and perform the duty of a husband's brother to her.
Back
facebook
twitter
instagram
resources
Families & Patients
Alternative Options to Hasten Death
Whether or not your state has a death with dignity statute, you have a number of options available to hasten your death. These options are legal in every state. However, none can be used on your own. Rather, they require working with your healthcare team and loved ones.
Voluntarily Stopping Eating and Drinking (VSED)
To voluntarily stop eating and drinking means to refuse all food and liquids, including those taken through a feeding tube, with the understanding that doing so will hasten death. This is an option for people with terminal or life-limiting diseases who feel that with VSED their dying will not be prolonged. One of the advantages of this decision is that you may change your mind at any time and resume eating and drinking.
The U.S. Supreme Court has affirmed the right of a competent individual to refuse medical therapies, which includes food and fluids. This choice is also commonly accepted in the medical community.
Before You Start
You must prepare for VSED. It's not something that can or should be started the day it is first discussed.
Talk with your physician to let them know of your plans. Discuss all your medications and ask if a sedative or pain medication will be available to keep you comfortable.
Complete an advance directive, stating in writing that VSED is your wish. Have your physician sign orders to withhold life-sustaining therapies and all resuscitation efforts.
Talk with friends and family members who might care for you during this process early about your wishes and why you may want to take this course. Their support is crucial. Be prepared that some members of your friend or family circle may not be supportive of this decision.
Finalize your business and financial affairs, make funeral and memorial plans, and gather your family members to share memories and say your good-byes.
If you reside in a care facility, discuss your wishes with the staff and nursing director. You will need the staff to provide support and assistance.
If you are already receiving hospice care, your team can help you prepare. If you are not on hospice, ask your physician for a referral to a local hospice provider. Usually, hospice will provide supportive care once you start the process.
If your illness is not one that is likely to cause death within six months, arrange for a psychological evaluation for depression and decision-making capacity by a mental health provider. This will reassure family, physicians, and others that your mental status is sound, and this decision well considered.
Process
You can live for a long time without eating, but dehydration (lack of fluids) speeds up the dying process. Dying from dehydration is generally not uncomfortable once the initial feelings of thirst subside. If you stop eating and drinking, death can occur as early as a few days, though for most people, approximately ten days is the average. In rare instances, the process can take as long as several weeks. It depends on your age, illness, and nutritional status.
At first, you will feel the same as you did before starting VSED. Hunger pangs and thirst may occur the first day, but these sensations are usually tolerable; discomfort can be alleviated with mild sedatives or other techniques such as mouth swabs, lip balm, and cool water rinses.
People who begin this process often express a sense of peace that they can finally "stop fighting." Some people describe a sense of euphoria or pleasant lightheadedness. There is an analgesic effect caused by dehydration that may explain this response. With dehydration, people often need less pain medication, urinate less, have less vomiting, and breathe more easily due to decreased congestion.
After a few days, your energy levels will decrease, and you will become less mentally alert and sleepier.
Most people begin to go in and out of consciousness by the third day and later become unarousable.
Since dehydration will most likely be the cause of death, it is important not to drink anything once you start. Even sips of water may prolong the dying process.
We recommend that all medications be stopped except for those for pain or other discomfort. Stopping medications for heart problems or diabetes, for example, may speed up the process.
You may change your mind and resume eating and drinking at any time.
Not Starting or Stopping Treatment
Note: With the exception of quotes, information in the following sections has been adopted from End of Life Washington.
For some people with terminal illness, aggressive medical treatment may not be helpful and may prolong the dying process without improving quality of life. Under certain circumstances, treatments can increase suffering, ruin the remaining quality of life, or even shorten life.
Stopping treatment can result in a peaceful death, but it may also result in increased discomfort. Consult with your physician and arrange for optimal palliative (comfort) care before stopping treatment.
Stopping treatment can be combined with hospice and palliative care or voluntarily stopping eating and drinking to shorten the dying process and reduce suffering.
Palliative Sedation
Palliative sedation provides enough medication to keep patients with terminal illness comfortable and continuously unconscious, thereby free of the excruciating pain and related symptoms they were experiencing. All nutrition and hydration is stopped, and they usually die within a few days.
People using palliative sedation should be monitored around the clock to be sure the sedation is adequate. While this intensive monitoring can sometimes be provided in the home, it is usually provided in a skilled nursing or inpatient hospice facility.
While palliative sedation is an ethical and legal end-of-life option, it is not necessarily a right. While you can request palliative sedation, it is up to the medical provider to determine if it is appropriate. Some physicians and hospices are reluctant or unwilling to authorize palliative sedation. If having the option of palliative sedation is important to you, discuss it with your hospice or other medical provider well before it becomes necessary.
Термины в модуле (10)
2. Three types of infant: no chance of survival, very poor prognosis, and infants w/ hopeless prognosis & intense suffering
3. If both parents and physicians agree that Type 3 infant is in intense pain, they may agree that death is more humane than life.
2. Different between killing an able and disabled infant is the reactions of the parents. Some parents could totally regret the birth of the child.
3. Total View– Treats infants as replaceable; the death of one disabled infant could result in an able infant that could lead a happier life.
4. Disability advocates say that to replace either a fetus or a newborn infant because of a disability is wrong, for it suggests to disabled people living today that their lives are less worth living than the lives of people who are not disabled.
2. Singer claims that there should be some restrictions on infanticide but more because of the effect it can have on others, not on the natural immorality of the act
2. The life he is living is of low quality. Any attempts at curing him are only prolonging the dying process
3. Gard deserves to be removed from the pain he is in– he is in pain but he cannot express it
2. Of course, there is a difference in the various outcomes when it comes to consideration. Ex) Mother's interest in having her baby delivered outweighs doctor's interest of not waking up early
3. We have to consider the interests of the sibling (unborn next child) who might come in the world and bring happiness but would not be born if their older disabled sibling was.
2. Person-affecting view: make the most people happy, not make the most happy people. Of course, this means that we can not benefit by conceiving but also cannot harm them.
3. The better principle is "it is wrong to do what, of the alternatives, affects people for the worse"
2. Johnson writes that she enjoys her life– comfortable with her appearance
2. Instead of spending the resources on helping a comatose individual, he believes those resources should be used on the conscious
3. Johnson has no clear argument about not accepting animals as sentient beings. If she said that only sentient beings were human, that would mean certain intellectually disabled people were not human either
2. Bad-difference– having a disability intrinsically makes you worse-off; mere-difference– makes you different but not necessarily worse-off, lower quality of life comes from our ableist society
3. Holds disability as a feature analogous to sex, race, or religion
4. Wrong to cause disability not because disability is bad but because of non-interference principles. Reverse Disabled & Reverse Gay Baby Case have to stand together.