Mastering how to plan an event takes time, but we've assembled these 10 event planning tips to help you on your way. The thematic key to delivering a successful event is understanding the importance of organizational skills. With many moving parts and various stakeholders, an event planner must adapt and take action quickly.
Before we jump into the tips, let's quickly run over these 7 key elements which improve an event :
Involvement — an emotional involvement with the brand, the event, the experience
Interaction — with brand ambassadors, with other attendees, with exhibits, with the brand
Immersion — of all senses, isolated from other messages
Intensity — memorable, high impact
Individuality — unique, one-to-one opportunities, customization. Each experience is different
Innovation — creative in content, location, timing, audience, for example
Integrity — seen as genuine and authentic and providing real benefits and value to the consumer.
Knowing these concepts from the start will help set the stage for planning your event.
Top 10 tips on how to plan an event
1. Identify your goal
Determine what you are trying to achieve. Are you trying to bring in new clients or, improve your company's brand presence? Be specific.
The more precise you are, the more you can tailor your event to meet your goal. That's why it is important to keep your goal in mind throughout the event planning process.
We find it helpful to write our goal at the top of every internal document we make during the planning process. This helps keep our focus and gives clear meaning to every action.
2. Assemble your team
Everyone on your team should understand their contributing role. Ensuring each team member understands what is expected of them is a responsibility that falls to the event planner.
By delegating tasks to team members based on their skillsets, there will be a boost in productivity and ultimately this will help you achieve your goal.
Additionally, research shows that team interaction is at the heart of team cognition . In many cases, interaction and communication have more value than knowledge input when it comes to how effective a team actually is.
Creating a positive environment is a crucial team leadership skill that will foster a winning attitude and push your team to excel.
3. Set the date
This may seem obvious, but you need to pick your date as early as possible.
There are practical reasons behind this, like giving your team enough time to deliver, or making sure you get the first choice of location. Having the date set in stone early also gives you and your team something to work towards. It will act as motivation to get everything organized in advance.
4. Maintain your brand
Branding varies, but it is important to match the look and feel of your branding with the nature of your event.
There are two rules we advise that you stick to:
Make the designs professional
Keep the taglines timeless
Use the people on your team who have a creative spark and let them brainstorm an assortment of ideas. A tip? First impressions are everything, and you want to wow your guests from the beginning.
5. Make a plan
It's a bit obvious to say you need to make a plan within an event planning tips article, but it's true. The plan serves to help everyone involved understand what is happening from the beginning and to help you put on a successful 'show.'
Your event plan can be as simple as making a list of everything that needs to be done, and the order that it has to be done in. Or, by creating a complex workflow with dependencies and triggers, for example, on a task management tool that involves all team members (you know, like Cirkus).
Whichever format you choose, everyone should have access to make collaboration easy. It is important to give your team the tools to succeed with a clear directive.
6. Accept the possibility that things might not go as planned (and Murphy's law)
Even with careful planning and an effective team, there can still be things outside of your control which can complicate the process of planning an event . The main thing to remember is to always have a backup plan. Yes, a plan for your plan.
The venue cancels on you? Have a list of other suitable options you can try, the runner-ups you scouted in the first round.
A team member is ill on the day you need them? Step in yourself or ask a different member of the team to take over. Worst case, prioritize outstanding tasks and eliminate the ones with the least impact on your goal.
It is very rare that anything ever goes exactly to plan, so it's always best to be prepared.
7. Set the budget: include outright costs and the cost of time
Even if your event doesn't require a hard budget, it is best practice to create one for reference.
This will help limit unnecessary costs and act as a reference point for your team. It also helps you understand the value your event has created against progress towards your goal.
It's important to keep track of what you're spending. Your budget has to be at the forefront of your mind (together with the goal), at all times while planning your event.
This concept can be forgotten, but you need to remember to budget your time. Time management is vital, so try to recognize when you're taking too much time on something that is not crucial. Make sure you're managing your 'time budget' effectively.
A necessary skill
Can write, calculate and observe
1, access to information and organize
The Internet is a hodgepodge, facing the vast amount of information, how to acquire, collect and collate the information in all aspects, so as to effectively get the most valuable information on their own?
Software recommended: WeChat, know almost, micro-blog, watercress, today's headlines, NetEase news.
With the purpose of choosing to browse, do not be irrelevant to attract.
2, finishing
Prefer to use micro-blog hot search list and Sogou WeChat, know almost.
Hot events / hot spots, a day to select a topic of the day to sort out all the contents of the search topic and in-depth analysis of the collation, and then according to their own logic into their own content.
3, related books finishing
reading plan
The best according to their
Buy the book and read:
Of course, the network era of electronic reading more popular
The software recommended: Jane books, knowledge and know almost columns, watercress reading, fifteen words, Tencent, all the portal
4, contact new characters /
Contact with more people, things, things, expand their horizons, and enhance the inclusion. This is to participate in the activities of the interactive bar.
5, competitor analysis
Learn to observe the opponent dynamic, grasp the direction of the opponent's activities, for example, you can pay more attention to a number of activities, such as interactive platform, to see what they push the main activities, activities in the form of what.
6, data processing, data analysis.
Excel: on the basis of these data, the goal and plan compared with the existing gap; and make new adjustment, organize new ideas; goal today tomorrow, and then formulate a new plan;
Mind mapping xind: you can sort out new ideas, do a bit of divergent thinking. Can also be a variety of charts multi-directional analysis show.
Two, to find a proper reason:
Do the activities of the
Commonly known as &ldquo &rdquo, is a gimmick;; used to attract customers:
A good gimmick
Not only can bring a large number of participants,
Can get unexpected brand gains
Generally speaking, divided into several types:
1, special time node: such as legal holidays, anniversaries, anniversaries, etc..
2, hot / hot hot events: the concept of social, science and technology, entertainment and other industries, can be transformed by activities, is the occasion &rdquo ".
3, product / business dynamics: the use of products, new business activities to do, can not be affected by time, season, flexible use can achieve a good brand awareness.
4, jointly organized: the use of a number of influential hosts, contractors or joint organizers, powerful alliances, expand the influence of the event, based on the basis of cooperation.
Three, write a complete plan of
The premise of target
Planners need to write as much as possible detailed activity plan
1, the activities of the theme: namely, the activities of a brief gimmick, a look to understand, to be able to express what the activity is to participate in what kind of benefit will be, whether it is worthwhile to participate in the visual impression.
2, to participate in groups: is the existing customers or potential customers, is the mass consumer groups or high-end consumer groups, and even the age of each group, rank, geography, etc. need to be clear.
3, time arrangement: the beginning of the activity, the end of the time, the activities of the process planning.
4, advertising: advertising materials planning, production, plan to put the channel subdivision, capital investment.
5, additional rules: the development of all the activities of the rules, such as registration rules, payment rules.
6, risk plan: the development of alternative programs to prepare for any problems in the course of activities can be timely response.
Ally – Events – 6 min read
Planning an event takes time, it takes patience, ideas, people, and above all, it takes meetings.
While technological advancements and online tools like Slack have certainly made event planning easier, nothing is as effective for getting on the same page with your staff and volunteers as running a meeting.
But running an event planning meeting isn't always the easiest task. There are other people's schedules and opinions to consider. Your staff's time needs to be accounted for, details need to be addressed, and people's attention needs to be kept on track.
Since meetings are the lifeblood of planning your event it's essential that you know how to lead one. To make sure that everything comes together seamlessly for your next event, we're going to break down the best strategies for before, during, and after a meeting so that you can start leading productive event planning meetings right away.
Before the Meeting
The first step to running a planning meeting that is both advantageous to your employees and yourself is to do your prep work. Nothing is a bigger waste of time and energy than coming to a meeting unprepared. Click To Tweet So, it's essential that in the days before your meeting you arrange a couple of key details. Such as:
Creating an agenda. Agendas are vital when it comes to knowing what you're going to talk about, who needs to attend the meeting, and how long your meeting is going to last. Likewise, send your agenda to all your meeting attendees before the meeting, so that they're aware of what you'll be talking about as well.
Determine who really needs to be there. With your meeting agenda in hand, it should be relatively easy to make sure that all the people who are attending this meeting have action items that relate to them so that no one is coming to the meeting who doesn't need to be there. This not only keeps people more productive, but it's an easy way to show that you have respect for all your staff members' time.
Send out a reminder. Email your staff and volunteers the day before or day of your meeting. Don't leave it to chance. Especially if you want your meeting attendees to come prepared with any type of research or feedback — give them that extra reminder that the meeting will be happening so they can come prepared.
During the Meeting
With the correct planning ahead of time, you mitigate a lot of the headaches that can arise during your planning meeting. However, there will always be hiccups along the way. To help you avoid as many as you can:
Keep the topic of conversation on track. We've all been in that meeting where a member gets sidetracked or rambles on. While it's not the end of the world, if left unchecked this can be a huge waste of everyone's time. If this is the case, remember to come back to your agenda. Your agenda can help set clear expectations and shift the conversation to get everyone back on track.
Take notes. During your meeting, it is essential that you take notes so that everyone can remember what was discussed and what needs to be accomplished by the next time you meet. You can assign a designated note taker or rotate, but make sure it's being done in every meeting.
Start with unfinished action items. Unfortunately, even in the best run meetings, not everything can be taken care of every time. Use your meeting notes and agenda from the last meeting to determine if anything was left unfinished, then start this meeting off with any those items so that things don't get put on the back burner for too long.
Leave everyone with clear action items. Checking in to see how things are going is important, but you also need to make sure that the balls keep moving forward. Leave each meeting with attendees knowing what needs to be done by the next time you meet again.
After the Meeting
Finally, Just because your meeting is over, doesn't mean the work is officially done. Click To Tweet There are still a few more loose threads that you'll want to tie up.
Send out the meeting notes. Make sure you send out your notes to all the attendees right after your meeting is done, with clear action items so that they can implement sooner rather than later. Likewise, if you'll be hosting another meeting, make sure to include when it will be held, as well.
Set reminders to check-in. Sometimes, people need a gentle nudge to get all of their action items accomplished. Once the meeting is over, set yourself some reminders to follow up with anyone who might need it, to keep the ball rolling.
Incorporating Volunteers into Your Planning Meetings
Finally, running a planning meeting with your staff is one thing, but throwing volunteers into the mix can be a whole other ball game.
If you choose to incorporate volunteers into your next event, here are a couple strategies you can use to make your planning meeting even more successful.
Be prepared. Just like any planning meeting you'd have with your staff, it's also essential that you have all the I's dotted for the meeting with your volunteers. Create and print out a meeting agenda for everyone.
Keep everyone up to date. Choose topics that you specifically want feedback on from your volunteers or topics that you'd like to update your attendees on. People like to be in the know, so communicating updates to your volunteers is as important as it is to your staff.
Be hyper-aware of their time commitment. Including volunteers in your event planning meeting means that you need to take into account when they are available, which is usually after hours. Therefore, it's important to keep the meeting to an hour or less, as volunteers don't want their time wasted and won't be as willing to come back. Likewise, start the meeting on time and let everyone know when the meeting is done. This seems like a no-brainer, but it's easy to let the meeting linger and start having side conversations, and then some people are left wondering if they can leave or not. It's best to signal to everyone when the meeting is officially over, and then let people start their side conversations.
Define who is in charge. If you won't be running the meeting yourself, assign a meeting leader. This leader should make sure the meeting is sticking to the agenda but also allowing opinions to be heard. If side conversations start, it is also their job to gently guide everyone back on topic. Remember, volunteers are giving their time and would rather not be barked at.
Ready to amaze your attendees?
Superevent will power your hybrid, virtual or in-person event with technology that will amaze your attendees. For you as organizer it will be a breeze to work with our software and team. Affordable, easy and happy attendees!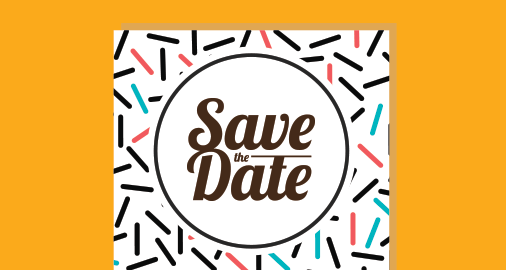 Hosting a recruitment event is a valuable opportunity to grow your talent pool and make a lasting impression as an employer. Meeting candidates in person also lets you see what's not on their resume, like their curiosity, their personality or any useful similarities or differences they might be able to contribute to your team.
To get started, match your hiring needs with the three kinds of recruitment events we've described below. We've also included some general tips, examples from real companies and a short sample timeline for planning your event. At recruiting events, you should also keep an eye out for people who would be a good match for future jobs, or who might be able to send you candidate referrals.
How to plan an open house recruiting event:
An open house is a particularly warm way to introduce your company to your potential hires. Hosting this event after work is a good idea, as is selecting some key team members to mingle with your guests. Your goal is to create a relaxed environment and get useful conversations going, so keep the agenda simple and casual. Networking, food and drinks and maybe a short talk or Q&A. Simple doesn't have to mean boring. Your attendees will be leaving work to come to your event instead of going straight home. Make the trip worth it.
We like these examples of recruitment events from Summa, a software company, and Bayada Pediatrics, a home healthcare company. They've clearly thought about how to make their open house a valuable experience for their candidates.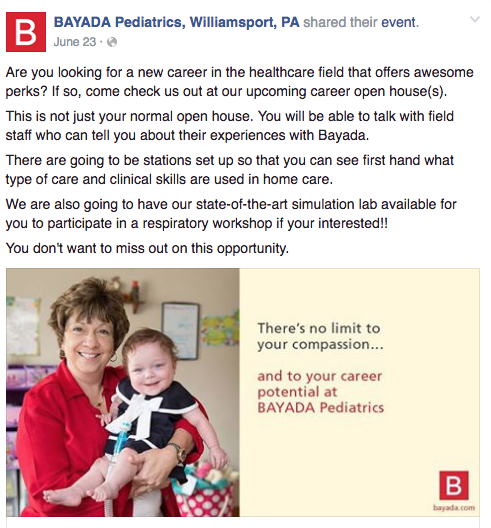 Source and attract more candidates
Workable helps you build and promote your brand where your next candidates are. You're always top of mind, whether they're actively looking or not.
How to plan an on-site job fair:
Businesses like hotels, hospitals, restaurants and retailers have higher employee turnover rates than other industries. They hire frequently, quickly and en masse to make sure they're always fully staffed. If your company matches this description, you might consider holding a job fair or interview event. Clear and effective communication is critical to the success of these kind of recruitment events. Make sure your promotional materials tell candidates that they should bring their resumes and be prepared for a formal job interview. During the event, share important details about your hiring process with candidates, including how you plan to follow up with people who advance to the next stage.
These examples from TD Garden, CBH Homes and Lee's Landing set clear expectations for candidates.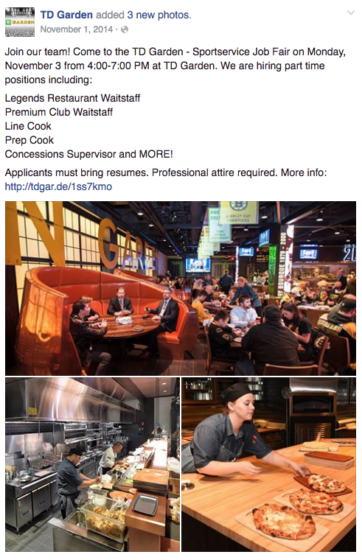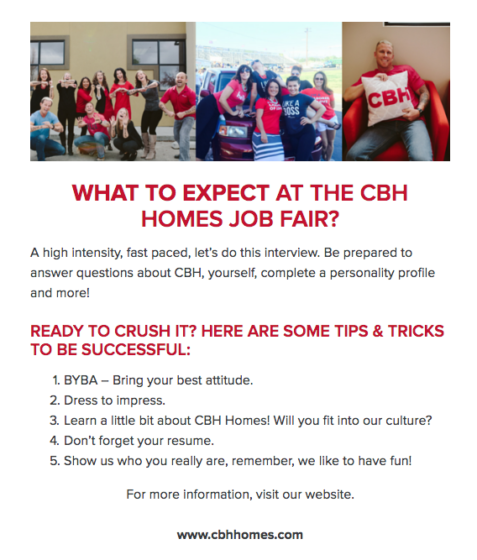 More recruitment event ideas:
Stand out in a crowded recruiting landscape using creative recruitment strategies. Rapid7 is recruiting new grads with an interest in sales by courting them with a spin class followed by a meet and greet with their team. CarGurus recently took potential hires to a Celtics game. Organizing a unique recruitment event needn't require a hefty price tag. Bowling alley? Pizza dinner? Picnic? Anything goes, so long as it catches potential candidates' attention and positions your company as a great place to work.
From kids' birthdays to wild nights out, parties are a huge part of our culture, bringing people together in celebration. Thanks to COVID-19 restrictions, it may not be possible to host a party in person right now, but there are still ways to lift people's spirits and different types of parties you can ho st . After all, if 2020's foray into virtual events taught us anything, it's that we don't always need to meet in person to create an epic vibe. And soon, we may be able to throw a good old-fashioned party again – just with a few extra health and safety measures. In any case, here are our top tips for how to throw a party in 2021.
Choose a theme – and stick to it
Having a theme for your event – be it retro gaming, cheesy pop, or masquerade – can bring a unique energy to your party. It can also draw attention from the press, who often look out for more interesting events to cover in their "What's On?" pages. Ask your audience to dress according to the theme and make sure your venue and entertainment matches it, too. For example, at a nostalgic gaming night, opt for an '80s soundtrack and a neon colour scheme. The more unique the theme, the better, so we've put together 72 event themes to give you some party ideas.
Offer a unique experience
When planning to throw a party, the ultimate goal is to keep your guests talking for years to come. You also want them to tell their friends, and for everyone to be excited about your next soiree. If you can, start by finding a one-of-a-kind venue – old art deco cinemas, penthouses, even a super yacht if you have the right contact. With online events, consider using a virtual venue – in which attendees are turned into avatars – rather than a video conferencing platform so that guests can really immerse themselves in the experience.
Remember to give your event a hook – the thing that makes people decide it's unmissable. This could be karaoke with a live band, a silent disco, or a live murder mystery taking place throughout.
Make sure it's accessible
Parties are best when everyone can enjoy themselves, so for in-person events, it's important to consider accessibility when choosing your venue. That doesn't just mean making sure people with wheelchairs can navigate the building easily. It can also mean having gender-neutral toilets, breakout spaces for people with anxiety, and good public transport links for people who don't drive.
Accessibility isn't just an in-person concern, either. Even when you organise a party online , you need to consider how to make it a virtual safe space . Set up closed captions (subtitles) if possible, allow people to keep their webcam and microphone off if they'd rather, and choose easy-to-use software that everyone can access for free.
Appeal to your crowd
Your event doesn't need to cater to everyone's tastes. You should have a target audience in mind and understand what's in it for them. So if you're throwing a James Bond-style casino night, people will have the chance to dress up and flash some cash at the roulette table. When you're writing the event description for your party, think about why people should come and what they'll do during the evening. Tap into these ideas when you're considering how and where to advertise, be it on social media, in the press, or through physical flyers.
Get the party started by making it interactive
The first hour of any party can be a little awkward as everyone settles in and gets warmed up, so try introducing ice-breaker games or quickfire check-in rounds. Don't force people to participate – this can push them back into their shells. Let the extroverts dive in, and soon the atmosphere will build itself. It's also a good idea to source some song requests when guests sign up for the event. That way, you can kick things off by playing popular tracks guaranteed to get people on the dance floor.
Source great entertainment
Whether it's a live band, dancers, or a magic show, your entertainment is the thing people are most likely to remember once the party's over. There are lots of entertainment ideas to choose from, but it's best to go for something that fits your theme, be it cabaret singers or carnival performers. And when you're running through your party planning checklist, have a think about how the event will flow. For example, have a DJ on hand to play music between sets, so that there's no dead air during the night.
Consider the energy of each act, too – know when you want the night to peak. People are likely to be excited at this point and won't have the attention span to dedicate to non-music acts. This is when they want to hit the dance floor (even if, for virtual events, it's just in their living room). Remember to have an hour or so of winding down before the party ends, slowly moving from upbeat classics to more relaxed numbers.
Hire a strong team
Even if you're a one-person operation, you can't expect to do everything by yourself. Hiring staff will help to keep things orderly. If you want to organise a party online, it's a good idea to have a moderator to handle comments and tech issues while you concentrate on hosting.
For in-person events, you'll need someone on the door to welcome your guests, someone behind the bar to keep drinks topped up, and someone on hand to help with any questions or first aid. Sometimes the staff will be supplied by the venue, but, on other occasions, you might need to hire an agency. Make sure everyone's dressed the same so that partygoers can immediately find them. Most importantly, hire a big enough team to suit your audience size. The last thing you want is 25-minute waits for drinks because not enough bar staff were brought on board.
Extend the experience
A top tip for throwing an epic party? Make the experience last far longer than the big night. Start by building up the audience anticipation gradually on your social media channels. Create lots of fun shareable links, and host competitions to reach an even wider audience and build attendance.
On the night itself, have a professional photographer or videographer on site – these images will make for great marketing tools in the future. Guests can share the pictures on their own social media profiles, and you can use the content in future video promotion . At virtual events, ask for permission from guests to use a screen recorder. If anyone's uncomfortable with having their photo taken or appearing on video, give them a heads-up to turn off their webcam before you start.
Throw the best party with a party planning checklist
It may counteract the anarchic spirit of parties, but the most important of our party hosting tips and tricks is to ensure that you plan properly and stay organised. Download our event planning template to stay on track and bring the best party vibes.
If weather permits the night sky in the Earth's Southern Hemisphere will be bathed in brighter-than-usual light when a 'Super Moon' makes its presence felt on Sunday 23rd June, 2013. In Melbourne the full moon will rise at around 9.33pm.
What is a Super Moon?
The phenomenon known as the Super Full Moon occurs when the distance between Earth and its moon are at their closest, and the moon may appear 14% larger, and also brighter than usual. In 2013 the 9.30pm rising is a more family-friendly prospect that it may be in other years. You can calculate the moon rising in other locations here.
So what might a Super Moon Party, or a Full Moon Party, look like?
There are a variety of approaches depending on your clientele. Will your gathering be outside, or behind large windows? A 'Lunatics Lounge' with comfy chairs or beanbags may appeal, or perhaps your party will hone in on moon trivia and games, or footage of moon landings? Consider your party goers and decide whether you'll provide something for everyone, or streamline your 'attractions'.
Dressing the Space
Silver and white are a spacey option that will add to the atmosphere. White will also lighten outdoor areas at night time. Wrap deciduous tree trunks in silver foil and suspend foil balls from the branches with fishing line. Complete lunatics can take this idea further and cover downpipes, bannisters, pillars and the letterbox.
You can also drape your house with clear fairy lights if you have them. Old Christmas stock could come in handy. Serviettes featuring stars, and starry decorations could make a mid-year appearance.
Lighting
Lighting is an important consideration, and shouldn't detract from the moon as the guest of honour. In any case, the state of the moon will hopefully bathe you in soft moonlight. Bear in mind that it will be pretty dark before the moon makes an appearance. Dot tealight candles along interior window sills, or make use of transparent lanterns outside. If your indoor lights have dimmers, now would be the time to use them. A crackling fire in an outdoor location is also a lovely idea.
Background music can add to your party, and there are many songs that refer to the moon.
40 Songs about the moon. Classical buffs may prefer Beethoven's 'Moonlight Sonata' or Dvorak's 'Song to the Moon'. Alternatively, invite a musician or two to provide gentle background music on piano or acoustic guitar.
Dress Code
Make it a white and silver dress code for guests, or else favourite science fiction characters if they're into dressing up. Invite guests to bring cameras so they can take photos as the moon rises.
Refreshments
What you serve is a personal choice. Perhaps you will weigh into the theme with items in a crescent shape. Here are a few other suggestions:
Cheese Platter (the moon is made of cheese isn't it?)
Blue Moon Cheese, Midnight Moon Cheese and crackers.
Mooncakes – traditional Cantonese food
Martha Stewart's Stars and Moon Cake
Craters of the Moon Cake, with imaginative instructions to engage space nuts in the moon adventure process of mixing.
Milky Way chocolate bars (rather than Mars Bars)
Moonrock cakes – ok so they're rock cakes with a twist.
Activities
Depending on when your party begins, and the age group involved, you will require more or less entertainment. You could have a moonwalking, or howling at the moon contests, but you'd better be on good terms with your neighbours!
Telescopes are not as uncommon as you think. Ask around to find out if friends or acquaintances have a telescope and would be prepared to bring it along. Some organisation hire, but they are generally in high demand for events such as this, and chances of getting one for this event are probably limited. Still worth a shot though.
Consider setting up a series of tablets or laptops around your space, each displaying a different activity. For example with 6 devices you might be able to include the following distractions:
1. NASA information about moon mythology and some interesting history about the moon here
2. National Geographic Kids has online games where you can test your knowledge about the moon – great for kids and adults alike.
3. Do the Lunatics Quiz on Space.com
4. Moon Landing Trivia Quiz on ABC Science.
5. View images of previous Super Moon events around the world.
6. Watch the original moon landing.
Trivia
The information from each of these sites can be milked to create your own moon trivia game if that's your bag.
Moonlight Cinema
If you start early enough you might make it a film night party before the main event at 9.30pm. There are plenty of films about the moon, including Apollo 13 and Wallace and Gromit's A Grand Day out' which can of course be procured from your local video hirer. Films about moon / space are listed here.
All that stands in your way now is the will, and inclement weather. You're welcome to share more ideas and feedback in the comments box. Happy Lunatic-ing.
Author
Professor, Nursing and Deputy Head (Learning & Teaching), School of Nursing and Midwifery, Griffith University
Disclosure statement
Thea van de Mortel teaches into the Graduate Infection Prevention and Control program at Griffith University.
Partners
Griffith University provides funding as a member of The Conversation AU.
Not many more sleeps until Christmas, and all those long lunches and get-togethers with family and friends.
If you're hosting a gathering and want to avoid a super-spreader event, it's worth having a discussion with your guests to set some rules to minimise the risk of COVID transmission.
For example, should you only ask vaccinated family members and friends to attend? Or require a negative rapid antigen test before arrival?
As an expert in infection control and prevention, I can offer some information to help you to decide.
How COVID spreads
Three ways SARS-CoV-2 (the virus that causes COVID-19) can spread are:
through respiratory droplets exhaled through breathing, talking, laughing, coughing and sneezing. These droplets tend to fall to the ground relatively quickly, due to their larger size, which can limit the distance they spread. Physical distancing of 1.5-2 metres reduces the risk of spread this way, as does wearing masks
through smaller respiratory aerosols that can hang in the air for longer periods and potentially travel longer distances. Masks and good ventilation are key strategies to avoid infection here
touching virus-contaminated surfaces and then touching your food or face. This isn't as much of a risk as we first thought early in the pandemic but it's still possible.
8 tips to reduce transmission risk
1. Hand hygiene
The easiest way to avoid transferring virus from your hands to your food or face is to ensure you wash or sanitise your hands regularly, particularly before touching food.
Ensure you provide ample hand sanitiser and hand soap for guests.
Avoid touching your eyes, mouth and nose (the latter is harder than you might think given on average we touch our faces about 23 times per hour).
2. Respiratory etiquette
People can have respiratory symptoms for various non-COVID reasons, for example asthma and hay fever.
Let your guests know before arriving that you want them to practice respiratory etiquette.
This means coughing or sneezing into their elbow rather than their hand, or into a tissue, followed by sanitising hands afterwards.
3. Don't show up if you have symptoms
Make clear you expect guests shouldn't attend if experiencing signs and symptoms of COVID.
These include sore throat, cough, fever, and loss of sense of taste and smell.
Keep a record of who came to the event, in case contact tracing is required.
4. Gather outdoors
Weather and circumstances permitting, have your event outdoors. This greatly reduces the risk of transmission, as the breeze can disperse infectious particles.
Evidence suggests transmission is almost 19 times more likely indoors than outdoors.
Ultraviolet B in amounts found naturally in sunlight also rapidly inactivates the virus on surfaces, as it damages the viral genetic material making it harder for the virus to replicate.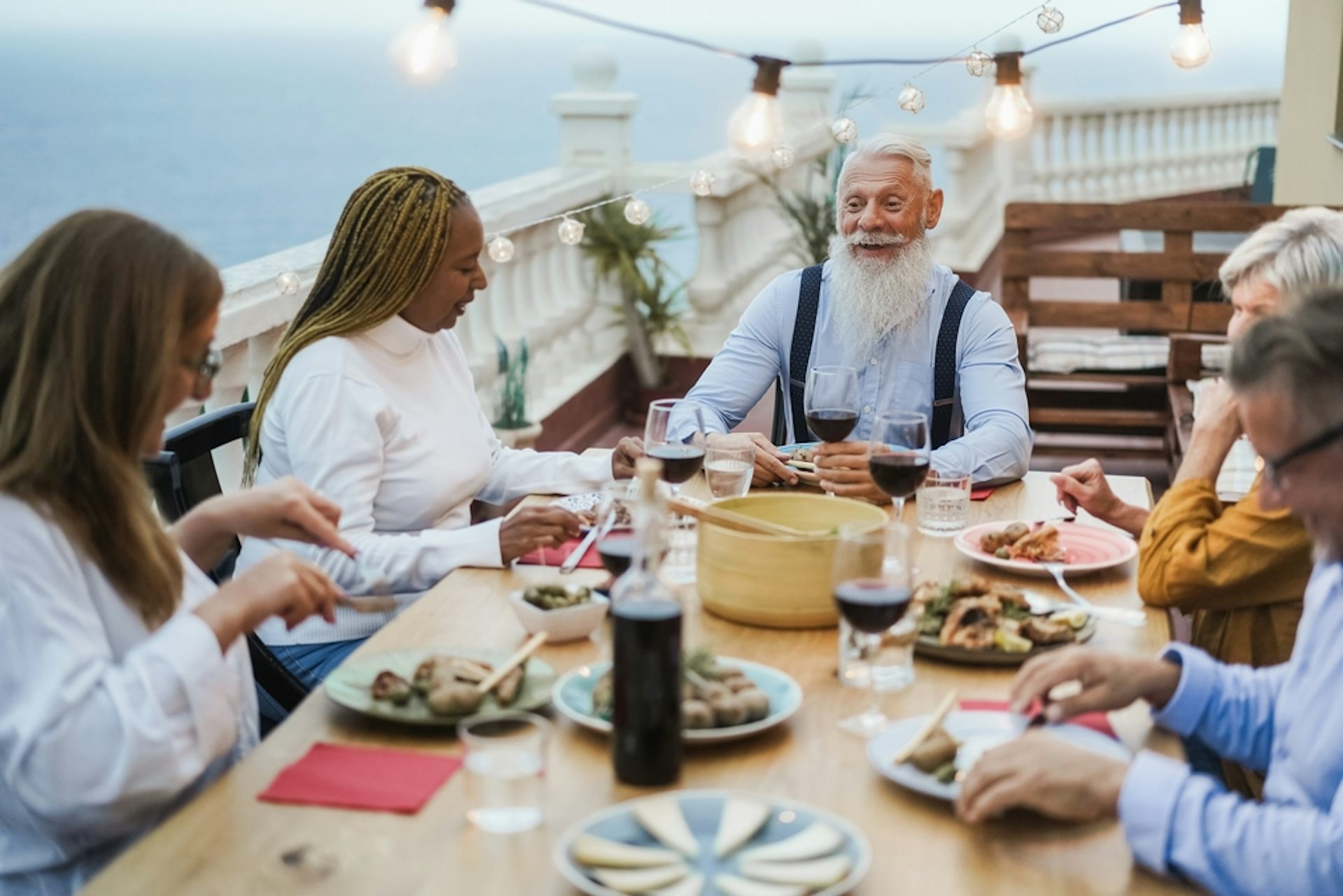 5. Ventilation
If you must hold your event indoors, ensure the best possible ventilation by opening doors and windows.
Also consider portable air filters with HEPA filtration, which can remove infectious particles from the air. Some studies do show a benefit from HEPA filtration.
However, the effectiveness of machines on sale for home use varies. So do your research on the most effective devices.
6. Consider high-risk people
You might want to consider separating people at high risk from infection from others in space or time.
For example, relatives and friends that are at high risk (the elderly and anyone on chemotherapy or treatments that suppress the immune system) might sit at a greater distance from everyone else who may be getting out and about more and might have an infection that isn't yet symptomatic.
You might also choose to separate visitors by time. For example, you may have your elderly grandparents visit for lunch, and then have other friends and family for dinner.
7. Ask guests to be fully vaccinated
If your guests are fully vaccinated, it will be safer for everyone.
First, someone who is fully vaccinated is less likely to contract COVID because the vaccine can help their body produce neutralising antibodies. These are proteins that bind to the spike protein of the virus, stopping it from binding to the receptor on cells that allows the virus to enter the cell.
Even if you're vaccinated and do get infected, data from New South Wales shows you're much less likely to be hospitalised or die from it.
Second, the vaccine triggers other responses from our immune system that help to reduce the overall viral load. So even if a vaccinated person gets infected, they're likely to have lower amounts of virus in their nose, mouth and throat over the course of their illness and shed less virus for a shorter period of time.
That makes it less likely they'll infect someone else.
8. Use rapid antigen tests
You might also want to consider rapid antigen self-testing to reduce the risk for everyone.
You could ask all guests to take one, and receive a negative result, before coming to your event. These don't guarantee there will be no infections, but do provide an added layer of protection.
Have a happy (and infection-free) festive season!
Arts and Entertainment News and Article Update
11.05.2015
How To Plan Ahead For A Superhero Birthday Party
Special events are not termed special for nothing. They are called as such because they mean something for the persons who are celebrating them. Across, different cultures, there are a lot of things that can be considered as events of utmost importance. Among the most common ones is a persons birthday.
When it comes to kids, the planning becomes even more challenging. You cannot just expect to have the same ambiance like the ones you do on adult birthday celebration. We are talking about children who likes to play. And for them to have fun, you got to give it to them. One good idea would be to go for the superhero birthday party NJ option.
Its what it says. You are celebrating their special day with their favorite heroes on board. Not only will this thing add color and life to the celebration. It will also guarantee that the celebrant as well as the guests will have fun. To start off, here are the things you might want to include in planning this out.
Decide if you want to get a third party service. Do you want professional help or not. This already includes event organizers, entertainers, and basically all professionals whom you may want to take part on the preparation and on the actual event. Of course this will mean added budget allocation, but if you wish to reduce the hassles on organizing everything, then having them on board could be great.
Finalize your guest list. How many are you planning to invite. Who has already confirmed their attendance. Ideally, you should prepare an extra seating or allocation more than the original number just to be sure. Keep in mind that the size of your guests can greatly affect the money needed. Choose well.
Budget. Speaking of this thing, you should be definite on how much money you plan on spending for the celebration. This can dictate a lot of things involved in the entire event. You do not want to overspend so planning and creating a detailed budget plan will help. Be as specific as possible.
Choose a good venue. Anything that is convenient, with enough space and is accessible to your guests is efficient. Still, you need to keep in mind the price. It will be great if you can hold the event in your place. This way, you need not to spend for the rentals. However, if you dont have enough space at home, then renting is the best choice. Just do not forget the budget as well as the overall quality of the place.
Select the menu well as well as the activities. Any special event will not be complete in the absence of delectable food and drinks. And as the host, you are responsible for providing these things to your guests. Choose the food selection that kids will love since they are the start of the show. Also, be sure to ready some exciting activities that everyone can have fun with.
Celebrating a kids birthday can be fun if you are hands on in the preparation. Make it extra special by trying out this superhero theme. Get your family involved in the planning if need be.
Why Super Event Catering & Marquee Hire Ltd?
Super Event Catering & Marquee Hire Ltd can organise and manage your wedding or event. Offering luxury marquees, wonderful food and drink as well as providing all the staff and managing the event, we can do the lot. There is no need to look any further, we have all the experience in-house to make your event everything you hope it will be.
Complete wedding packages catered for you
Super Event Catering & Marquee Hire Ltd is not an agency. We are caterers and work in our own marquees. You will have one point of contact who will organise both your catering and marquee arrangements. Why make it all more complicated than it needs to be? Click here to find out more about our whole package.
Luxury marquees
We will give you a luxurious canvas to add all your own touches to. We are not taking the fun away from you: bunting, lanterns, foliages, table decorations and flowers. These are all the exciting parts for you to add, which will turn this luxury shelter into your own. We just do the hard work for you. Click here to find out more about hiring a marquee, prices and sizes.
Gourmet catering
We have designed a whole range of amazing menus for you to choose from. Your wedding food will be cooked on site in our professional mobile kitchen, with all of our catering equipment being automatically included in your set up. Click here to discover our menus and all-inclusive prices.
Drink options
Did you ever think you could supply your own drinks without any corkage charge? Well you can now. Or maybe you will wish to consider our ever so popular, unlimited and affordable drinks packages. And possibly a cash bar in the evening? Click here to discover more about the never ending drink options.
Meet our team
We have hand picked every member of our staff for their care, their attention to details, their reliability and of course their smile! Our management team have been with us for over 15 years. Our waiting staff, when they come, they never go! Click here to meet the team of "Super event, The wedding people".
What our couples say
You should want to see and hear more about Super Event Catering & Marquee Hire Ltd. So what better way is there than seeing some real weddings pictures, reading some real reviews and even viewing some real wedding videos! Our past clients have had so much fun putting their own testimonials together for you. Click here to share their experiences.
Why choose us?
Your may still need that last bit of reassurance before you make the call, and we completely understand that. So please take a few minutes to read what some of our couples have said about us on TrustPilot and how we have earned our name of "Super Event Catering & Marquee Hire Ltd – The Wedding People"
If you're dreaming of a wedding in a faraway location, check out these tips for planning a destination wedding on a budget.
We have included third party products to help you navigate and enjoy life's biggest moments. Purchases made through links on this page may earn us a commission.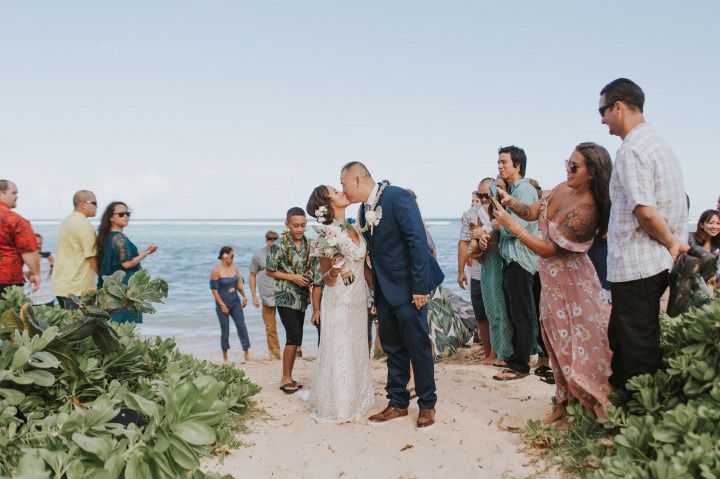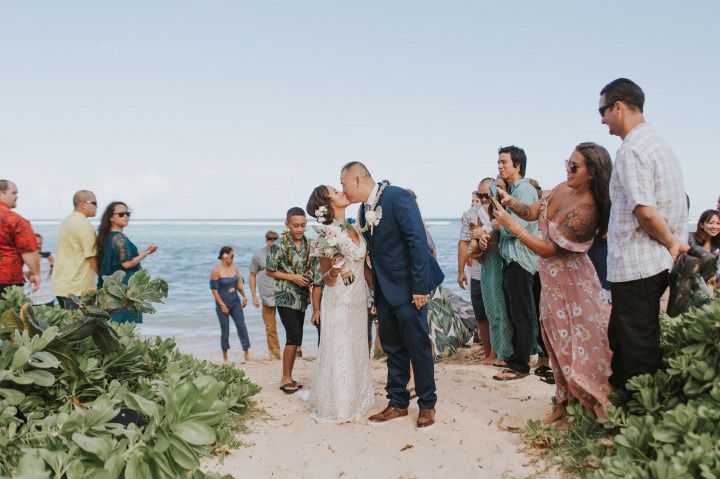 For a 24-hour period that is meant to symbolize day one of a lifelong marriage, weddings demand a tremendous amount of planning and hard-earned cash. Many couples who do not have quite as much to spare or prefer to keep their celebrations to a minimum often choose an exotic location to double as a ceremony location and a vacation. Those planning a destination wedding on a budget will soon learn that these events can still be quite pricey, especially with a slew of unforeseen demands—from legal requirements in various countries to sourcing cakes, DJs and more.
"Depending on the area that you're choosing to get married in, your options for vendors and venues may be relatively slim, which sometimes means compromising for budget items that may be a little higher than you anticipated," explains wedding expert Megan Velez of Destination Weddings. "Travel is also a major factor in expenses, whereas a local wedding wouldn't necessarily require a pricey flight."The good news though, according to industry professionals is there are cost saving measures many twosome take to cut corners, but not class.
From booking the right type of package at a resort of your choice to planning far in advance, consider these strategies for planning a destination wedding on a budget.
Book an all-inclusive package.
When you are piecing together all of the moving parts of a wedding in your hometown, your to-do list overfloweth. Not only are you tasked with selecting your photographer, but also deciding between various floral arrangements and countless other tasks, too. Velez says to earn the most return on your destination wedding on a budget, choose a package that takes care of the details—without any extra dollar signs. Most of the time, all-inclusive resorts offer the everything-and-the-kitchen-sink deal. "Typically, your wedding package will be inclusive of the venue itself and its décor, flowers, music, photography, and more. This eliminates the price tag of paying for each individual service," she explains. "For the couple, destination weddings are especially affordable due to not having the responsibility of paying for each guest's meal. This savings per guest can drastically offset other costs."
Embrace the local scene.
So you stuck a pin in the country you'd like to host your destination wedding on a budget—but they don't offer an all-inclusive option. It may take some tedious digital homework, but Kevin Dennis of Fantasy Sound Event Services in Livermore, California says taking a chance on the local cuisine can decrease your food and beverage bill. "Embracing local cuisine can be a lot of fun, while also potentially saving you big on your reception budget," he explains. "Better yet, research local breweries or wineries to see how you can incorporate the destination flavor into your beverage lineup."
Keep it small.
As Heather Jones of Wente Vineyards in Livermore, California explains, smaller celebrations mean smaller budgets, making a case for narrowing down your save-the-dates to those you treasure the most. Many places dotted along coastlines around the world have a variety of packages, and when you have less than 30 guests, you can get away with a full wedding—food and all!—for a few thousand dollars. As a bonus, it also allows more flexibility, since you aren't working around the complicated schedules of 100 of your closest friends.
Let your surroundings be your backdrop.
When walking into the reception of a wedding, most guests stand in awe of the aura of the room. But what most discount is just how much money is poured into decorations, from the bouquets to the centerpieces and the silverware. To minimize this portion of your funds, Velez says to let the natural—and often breathtaking!—surroundings of your destination wedding speak for themselves. "There's no need to splurge on extra ceremony details when you have the bright Caribbean waters as your backdrop," she adds.
Extend your trip into a honeymoon.
Considering most couples will choose a beachy getaway for their honeymoon, why fly somewhere else when you are exchanging vows on the sand, anyway? For budget-mindful newlyweds-to-be, Velez suggests extending your trip into a honeymoon, eliminating the need to plan another vacation. Depending on which hotel you partner with, you may even reap rewards. "Many resorts will offer special honeymoon packages with perks when you get married on property, or you may have the option to move to a sister property nearby or upgrade your room for a change of scenery," she says.
Choose a weekday.
How do you plan a destination wedding on a budget? While it may prevent some guests on your invite list from attending, Velez urges couples to consider a weekday party to significantly reduce the price of not only the wedding itself, but airfare, too. "Many resorts offer discounts to those having their celebration on a weekday. Another plus side? The resort grounds will be less crowded," she adds.
Use technology for meetings.
One of the unexpected expenses of a destination wedding on a budget is meeting with vendors across time zones. Though some may ask you to fly in to iron out your requests, Dennis says you can be just as productive via the interwebs. "There are a number of low-cost apps and programs to help you every step of the way. When communicating with your creative partners, see if they are open to Zoom or Skype conferencing. Skype also allows you to make international calls for very little out of pocket," he explains. And when the big day comes along? Use WhatsApp and connect to WiFi to communicate out of the country.
Last Updated on December 15, 2020
Tell me if you can relate to this: When a new week approaches, you feel stressed out because you're not prepared at all. By the end of the week, you feel frustrated because you didn't use your time in the most productive way.
We've all had the Sunday scaries for the week ahead. We've all left things until the last minute and then complained at the end of the week about not having enough time. And yes, that's me calling you and myself out.
This anxiety and dread usually happens when you go through the week without a plan. If you don't know what you need to get done and when you're going to work on it, the chances of it happening are pretty slim.
Planning your week gives you time and space to figure out how you're going to fit everything in. If you're trying to make progress at work and in your personal life, planning your week will help you get there. Plus you won't feel like a chicken with your head cut off trying to do things at the last minute.
In this post, I'm sharing five steps that will help you plan your week in a more productive and efficient way!
Why you should plan your week
If I don't have a hint of a plan for my week, I will stumble my way through my work trying to get everything done at once. Those are the kind of weeks where I feel totally unfocused and flustered, and naturally I want to avoid that as much as possible.
Planning is important because it helps you use your time in the most efficient way. You can realistically gauge how much you can get done and how much time you have to do it. That way, you can feel accomplished knowing that you did what you set out to do.
My routine these days is to sit down on a Sunday evening and review my goals and monthly plan. I'll figure out what really needs to get done for the week ahead and what I'd like to get done. Once I have my weekly plan, I can go to bed with a little more peace of mind before the week begins.
"You have a choice in life. You can either live on-purpose, according to a plan you've set. Or you can live by accident, reacting to the demands of others."
How to plan your week
When planning your week, you basically want to create an outline of what you're going to do each day. This plan doesn't have to be super detailed (that would be better for a daily schedule), but it should help you feel prepared for the entire week.
Tip: Before you begin planning your week, make sure you have all the tools you need to keep you on track. For example, I use a blank notebook for writing notes, Asana for setting deadlines, and a weekly calendar to keep track of appointments.
Step 1: Review Bigger Plans
Review any yearly goals you've set for yourself.
Review your monthly priorities and plans. Here's a post on how to plan your month in advance.
Make note of any appointments or events that you need to plan around.
Step 2: Make A Detailed List
Make a list of every little thing you need and want to get done this week. This list could range from big projects to tasks like grocery shopping.
Go through the list and see if there's anything that could be moved to another week if it's not urgent now.
Step 3: Set Your Priorities
Figure out what absolutely needs to get done this week based on your list. Label or highlight these tasks as your weekly priorities.
Keep your weekly priorities list to 3-7 items.
Step 4: Design Action Steps
Create a bulleted list of action steps for each priority on your to-do list.
Think about action steps that will help you get your priorities completed or even just started.
Step 5: Make Your Schedule
Figure out which of your priority tasks you're going to work on for each day of the week. Assign each priority from your list to a designated day.
If it works for your schedule, group similar tasks together so your brain doesn't have to switch between different types of activities.
For each day of the week, choose the 'one big thing' that must get done. This will help you to stay focused and accomplish the most important thing first.
Sidenote: Sometimes your priorities for each day will change even after you've planned them. That's just life. As much as you possibly can, try to stick to the plan you've set for yourself. Just don't be hard on yourself if other things suddenly have to become priorities.
What does your weekly planning process looking like?
I hope this post has given you some ideas for creating your own weekly planning process so you can set your schedule up for a super productive week. Share any weekly planning tips you recommend in a comment below!
By: Sara Elliott | Updated: Feb 16, 2021
Masquerade Ball Ideas
You know about the masked part of the whole masquerade ball concept. The rest can be as casual or extravagant as time and budget allows. Some folks forgo the costumes entirely in favor of elaborate masks. This is most common when people are wearing evening attire, though (not jammies). Masquerade parties and balls are becoming popular options for birthday parties, anniversaries, proms and sweet 16 parties. Take a look at these popular themes. They're old and new classics:
Color Themes — Black and white balls are among the most popular color themed events. They can be dress down or dress up affairs, which gives them the advantage of being easy to dress for — and decorate for, too. Coming up with costume ideas can also be pretty easy: Think "Phantom of the Opera" meets "Black Swan." Look to Truman Capote's infamous Black and White ball for inspiration, too. If a classic black and white masked ball doesn't appeal to you, try a red masquerade ball around the holidays, a sweet 16 pretty in pink ball or an all green ball for St. Patrick's Day.
Venetian Ball — When most people think of masked balls, they probably flash on the opulent period balls depicted in movies. Wearing velvet and brocade and flirting behind bejeweled and feathered masks looks like sultry fun. If you have a respectable budget to work with, this is certainly doable. There are specialty shops that sell period costumes that will turn the average stock analyst into a serviceable courtier. Stick a powdered wig on his head, and he's good to go. Costumes are available in an impressive range of styles and sizes.
Mardi Gras (or Carnival) — If you like the idea of an all-inclusive event with loads of character, Mardi Gras balls are great fun. Decorate with the traditional colors of green, purple and gold, and be sure to encourage guests to wear beads and add extra glitz to their masks. Play cool jazz in the background and serve up some appropriate menu items like King Cake and shrimp creole.
Vampire Variation — The undead sure do get around. You can pay homage to your favorite crypt dwellers with a ball designed to celebrate your fanged friends. Whether you go Goth or play it for laughs, this one is a modern take on the masquerade idea. It's a winner around Halloween — or when the latest Twilight venture looms on the entertainment horizon.
Pick a Theme — You can mount a masked ball around just about any theme from "Alice in Wonderland" to "Star Wars Revisited." It all depends on how enthusiastic your guests are for the concept. If you're Civil War reenactment club needs a party idea.
Facebook
Twitter
LinkedIn
Email
Copy Link URL Copied!
Print
Jesse Baker, the Secret Service agent in charge of the agency's Los Angeles field office, has spent the last week in Tampa, Fla., studying security preparations for the Super Bowl.
Next year, Baker will be the federal government's coordinator overseeing security for the NFL's big game and its associated events in Los Angeles. He took a break Saturday from inspecting Raymond James Stadium, where the Tampa Bay Buccaneers will play the Kansas City Chiefs on Sunday, to speak with The Times about what he has seen and how it affects his security planning for Super Bowl LVI.
You have worked on a bunch of big events over the years: the Rose Bowl, political conventions, inaugurations. How is the Super Bowl different?
The Super Bowl itself has gone from just a game to something with multiple events throughout an entire region, involving various jurisdictions. So Tampa police were telling me that in 2009, the last time it was here, it had a much smaller footprint. The NFL Experience, its fan fest, was near the stadium, for example. Now it's miles away, in a totally different jurisdiction. And it's bigger than it was, even with COVID restrictions.
How has COVID-19 changed the way you are securing the sites?
It hasn't changed that much. There are fewer events and fewer people, but the security footprint is about the same. We make sure we follow the [Centers for Disease Control and Prevention] requirements. We are using the proper protective equipment. We can't just drop to one agent when we need two someplace. It doesn't work like that. It requires more preparation and using different tactics, though. We've gotten smarter about using technology to hold meetings. And where we might have had 10 people in a meeting, we now have half as many and do it in shifts.
Wait, it's a year from now, and you are already planning Super Bowl LVI?
We had a presidential campaign, and we didn't stop working on this. The 2022 Super Bowl will be bigger. Each Super Bowl is bigger. I'm here with Los Angles police, Los Angeles County fire, Inglewood police, five different entities [from the Los Angeles region].
I've been to SoFi Stadium multiple times already. We have a tremendous relationship with NFL and private security and the Inglewood police around the stadium. But the NFL hasn't yet announced where many events will be in Los Angeles. That will take more planning. The level of assets you need to cover this is significantly more than even the Rose Bowl. That is a big event. And the parade is five miles long. But the Super Bowl is even a bigger international event, and the planning is even more intense.
How do you think preparing for the Super Bowl in Los Angeles will be different than in Tampa?
Well, there may be more people, depending on COVID. And it's a bigger place. There are more jurisdictions. The traffic is worse. You know the freeways [in Southern California]. A lot of people are going to require escorts, and L.A. traffic is a monster.
Are you allowed to cheer for a team, or you have to keep that under wraps? You guys work hard to remain nonpartisan.
I'm a diehard Arizona Cardinals fan. But I'm pulling for the Buccaneers. When I got here and checked in, they asked me if I had "Bucs fever" when they were scanning me for COVID. It took me a minute to realize what they were talking about. This whole city is on fire for the Buccaneers. If I had a dollar for every Tom Brady jersey I have seen here this week I would be able to retire and live on the Strand on Manhattan Beach.
Complete coverage: Chiefs vs. Buccaneers in Super Bowl LV
Complete coverage of the Tampa Bay Buccaneers' 31-9 victory over the Kansas City Chiefs in Super Bowl 2021.
The bridechilla's 20-step simple wedding planning checklist.
Your wedding is probably the biggest event you'll ever put together yourself, and if you're not hiring a wedding planner, there are going to be a LOT of nitty gritty details to think about. We've got a detailed wedding checklist if you're into being organised, but if you're just getting started and only want to know the big picture, this super chill list is for you. It'll tell you how to start planning your wedding, and list all the major things you need. Of course, every wedding is as different as every couple's story, so feel free to strike out whatever you don't want to include!
Super Simple Wedding Planning Checklist
Now, let's break down each category. First, tackle the big picture items, then book your primary vendors because they can only work on one or two weddings a weekend. Next, get your secondary vendors, who can commit to more than one celebration a day. When you've got the major items ticked off your wedding planning checklist, it's time to think about the details. Closer to the wedding date, you'll need to firm up logistics and tie up any loose ends.
The Big Picture
1. Budget
Don't worry if you don't know how much things will cost yet. You can just sit down with your partner and discuss how much—ideally—you'd like to set aside for your wedding. Most couples these days are simultaneously planning for their new home, or would rather spend more on the honeymoon, so do what feels right to you! As a guide, here's what other couples achieved with $3,000 to $30,000.
2. Style
Think about the style of wedding you want. Do you want a grand, formal occasion? Or an intimate and relaxed affair with just your family and close friends? Your chosen wedding style will dictate your search for your vendors, such as a garden venue if you're going for an intimate garden wedding. Check out our wedding themes edit for ideas!
3. Guest List
This one might take a few rounds. To start, write down everyone you want to invite, and ask your parents for their lists too. If you're concerned about budget, try keeping your guest list small by inviting only your closest colleagues, involving only family, or limiting the number of guests your parents invite.
The Primary Vendors
4. Venue
Now you've got a theme and an estimated number of guests, you can start shortlisting venues. Tour your favourite options and lock down your choice to confirm your wedding date!
5. Wedding Outfits
This one's a fun one! Start going on Pinterest or our Lookbook to figure out your bridal style, and shortlist bridal boutiques. If you're planning on a bespoke wedding gown, make sure you plan enough time for it to be made. Grooms should allocate a couple of months if they're customising suits, too. You can look for your veil, shoes, and accessories later.
6. Photography
Because photographers can only cover one wedding a day, you should start sourcing for a photographer early, so that you don't miss out on your favourite. Think about your preferred style and colours, and set up meetings with a few shortlisted ones to see if you click. If you'd like to do a pre-wedding shoot, set up a time a few months before your wedding.
7. Videography
Do the same thing for your videography!
The Secondary Vendors
8. Hair and Makeup
Popular hair and makeup artists can get booked out early too, so don't leave your search too late. Figure out the style of makeup you're going for—fresh and natural or glamorous?—and find makeup artists that match your desired look.
9. Stylist
A professional stylist can help you design your wedding, from the ceremony backdrop to your reception table photo display.
10. Flowers
Decide if you prefer a more wild and organic style, or an elegant and classic one. Save your favourite styles to show shortlisted florists, but be aware that not every flower you see online is available locally. Some venues include florals in their wedding packages, so find out what you need to get before meeting shortlisted florists and getting a quote.
11. Officiant
Invite your pastor or priest to conduct your wedding, or look through our list of solemnisers to find your officiant.
The Details
12. Invitations
While you can simply use the invitations provided by your venue, many couples these days choose to have bespoke invitations created to reflect their wedding style. You'll need to allow time for these to be designed and printed.
13. Bridesmaids and Groomsmen
Ask your friends and family to be in your wedding party. How big a bridal party you have is entirely up to you! You'll also need to plan their outfits with them, and think about florals for your girls.
14. Rings
Go ring shopping together after narrowing down from our wedding bands list! If you can't find a wedding band set you both like, try getting your rings separately. For something unique, why not customise your wedding rings?
15. Favours
If you don't like the favours offered by your wedding package, you can always personalise your wedding by choosing your own. For a fun alternative, why not have an interactive bar for guests to create their own teas, florals, or candy mixes?
The Loose Ends
16. Beauty
This includes facials, hair cuts and treatments, waxing, brow embroidery, and nail art. Make sure your appointments aren't too close or too far away from your wedding date!
17. Hen's/Stag's
Most couples have their hen's night or stag party a week or a couple of weeks before the wedding. You don't want to do it too close to the date, as you'll be way too busy to be hungover.
18. Marriage License
At least 21 days before your wedding, file a notice of marriage with the Registry of Marriages. You'll need your solemniser's details, and the both of you will also need to make a trip down to the Registry to verify your documents.
19. Wedding Day Schedule
In the last couple weeks or so, it's time to plan your timeline for the day. Keeping it online via Google Sheets is great so everyone involved can stay updated. Check out our free customisable online templates for ideas on what goes on during a wedding.
20. Honeymoon
Many couples these days prefer to allocate a larger portion of their budget towards their first big adventure as a married couple. Not everybody goes on a big honeymoon immediately though; you can give yourselves time to save up by delaying your trip, and opting for a minimoon after the wedding instead!
Credits: Feature image from Winnie and Bing Han's Dreamy Pre-Wedding Shoot by the Water by Eggs Benedict Chan Photography
All content from this article, including images, cannot be reproduced without credits or written permission from SingaporeBrides.
Follow us on Facebook, Instagram, and Telegram for the latest article and promotion updates!
This is a carousel. Use Next and Previous buttons to navigate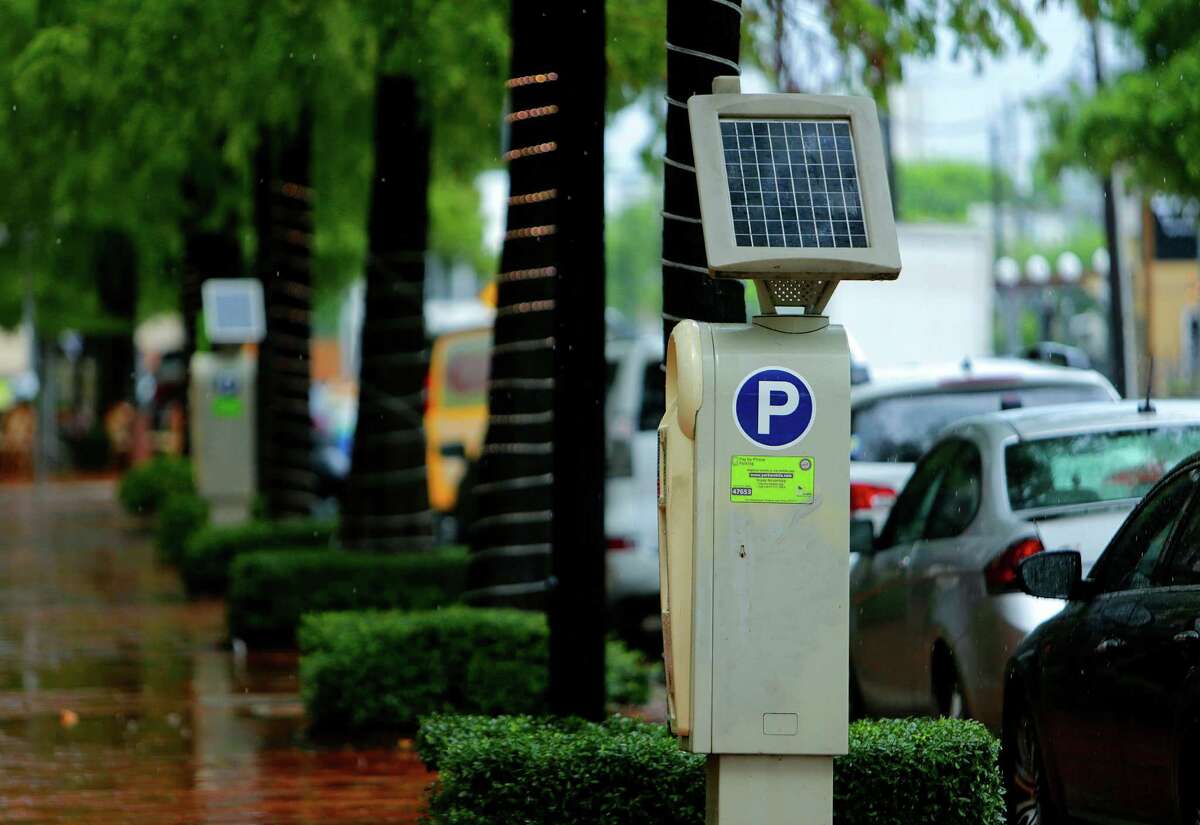 1 of 6 On-street parking in the central business district and Midtown, such as this area along Bagby, will be in high demand. Mark Mulligan/Staff Show More Show Less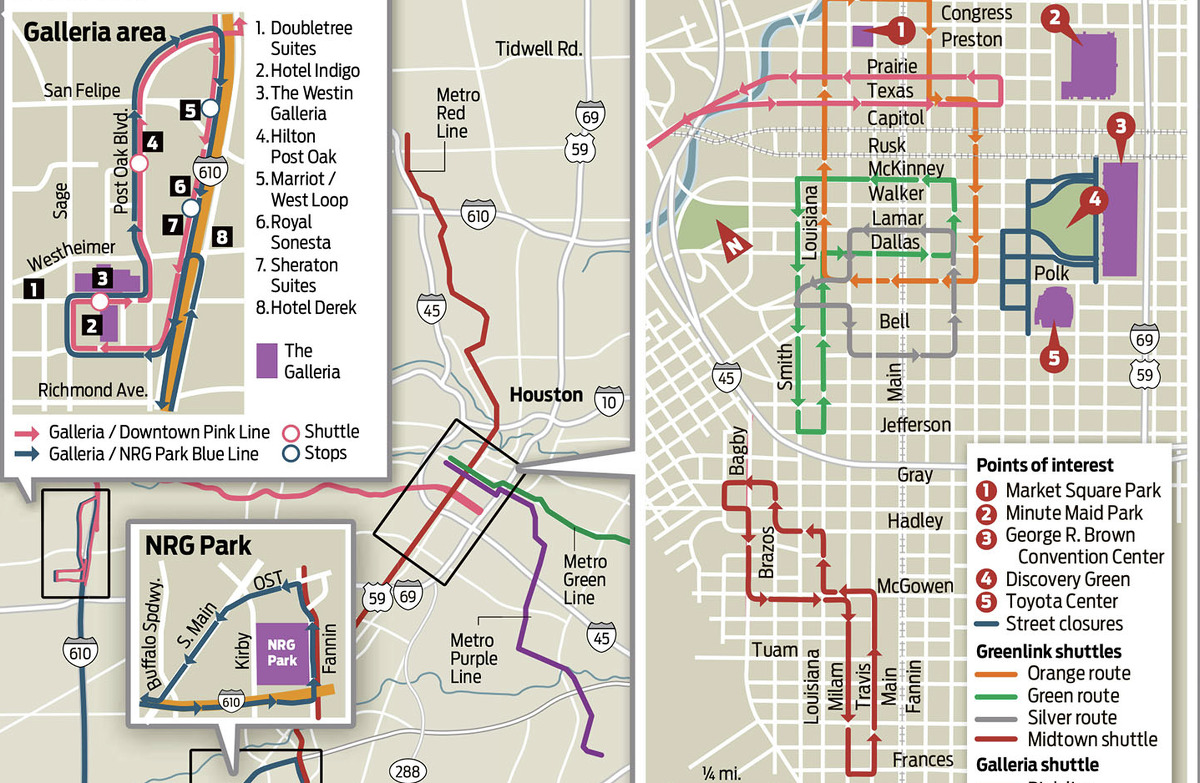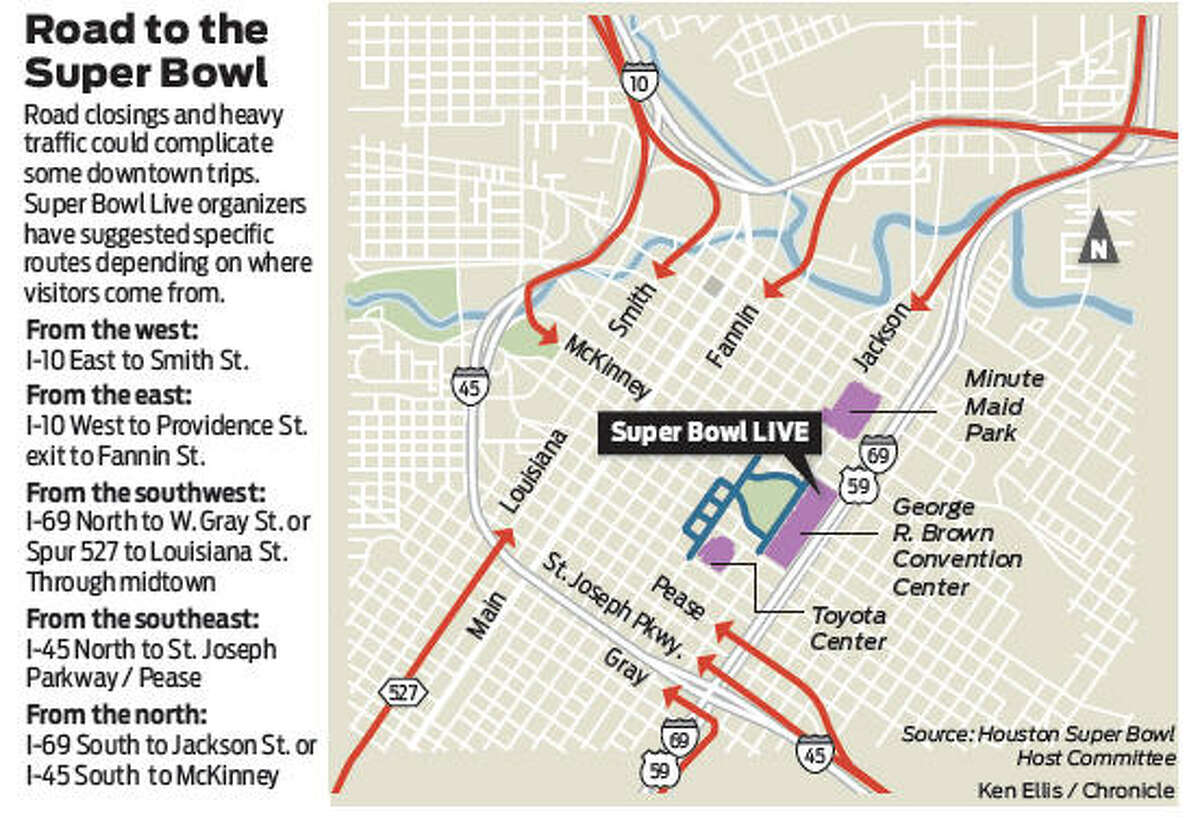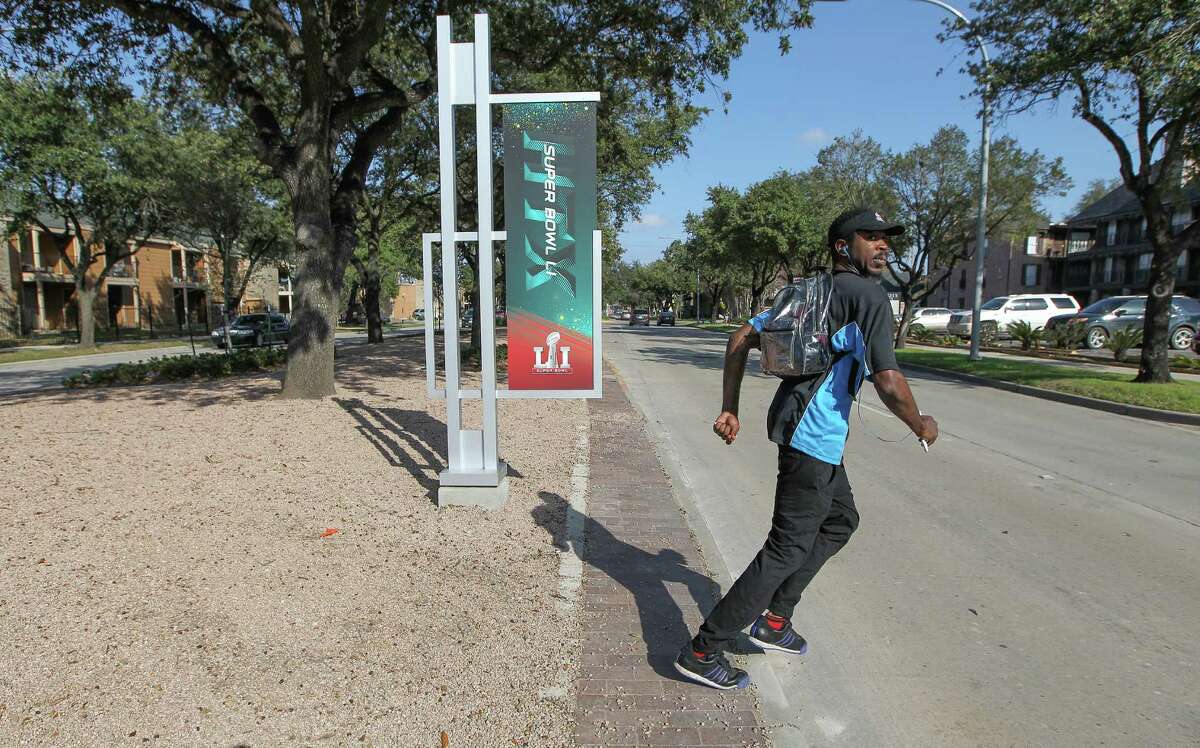 5 of 6 New signs and beautification of the esplanade welcome visitors along Broadway on Jan. 12. The Broadway improvement project added nearly 410 live oaks and other trees in a partnership between Scenic Houston and Trees for Houston. Additional improvements include upgraded LED street lights, enhanced crosswalks, and landscaping. Steve Gonzales/Houston Chronicle Show More Show Less
Coaches for the Patriots and Falcons are furiously planning how they'll swoop into Houston and walk away with the NFL championship. Travelers – both out-of-towners and those visiting downtown Houston and NRG Park – should take a page from that playbook and prepare. Here's some things to consider so the trip isn't slowed down or intercepted by interruptions.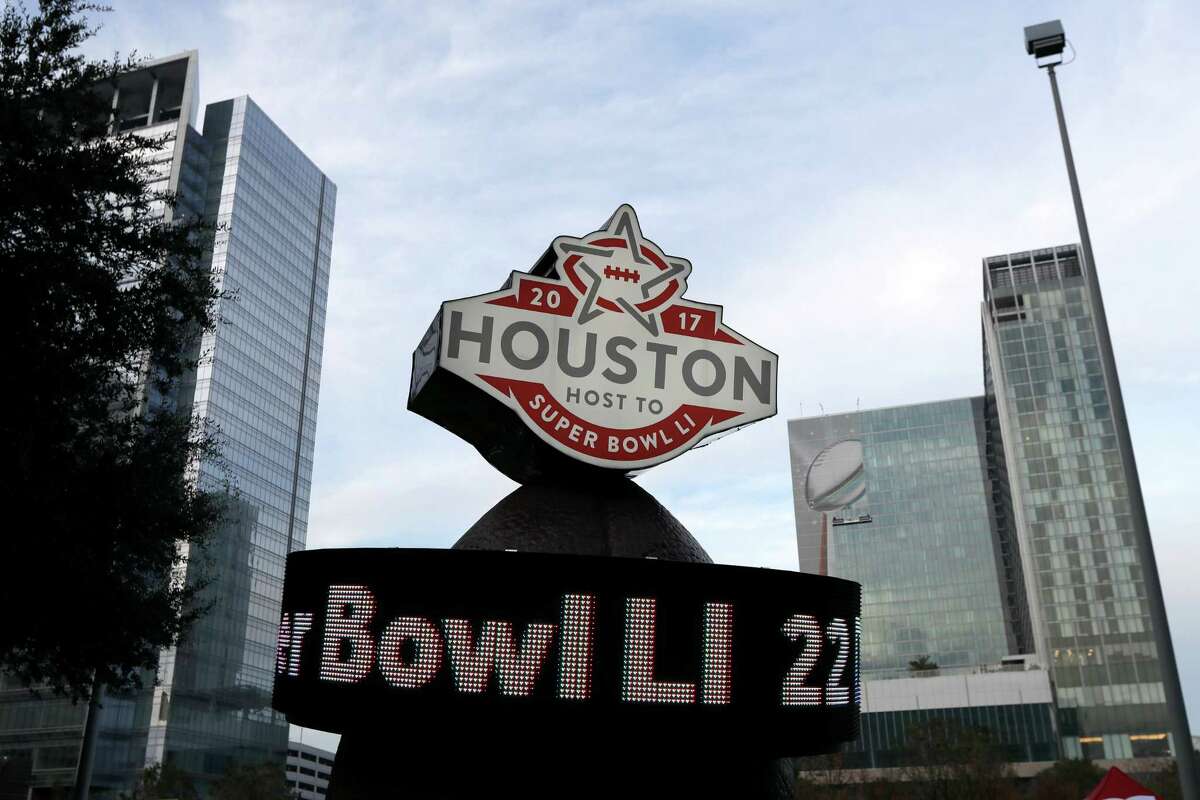 A countdown sign leading up to Super Bowl LI in Discovery Green ticks down the moments until the game. David J. Phillip/STF
Have a game plan
Heading into downtown blind is a mistake, organizers said. Streets around Discovery Green will be closed, and others will be strained with all the activity. The best course of action is plan a route based on which freeway or street you'll use to get downtown, then head directly to where you can park.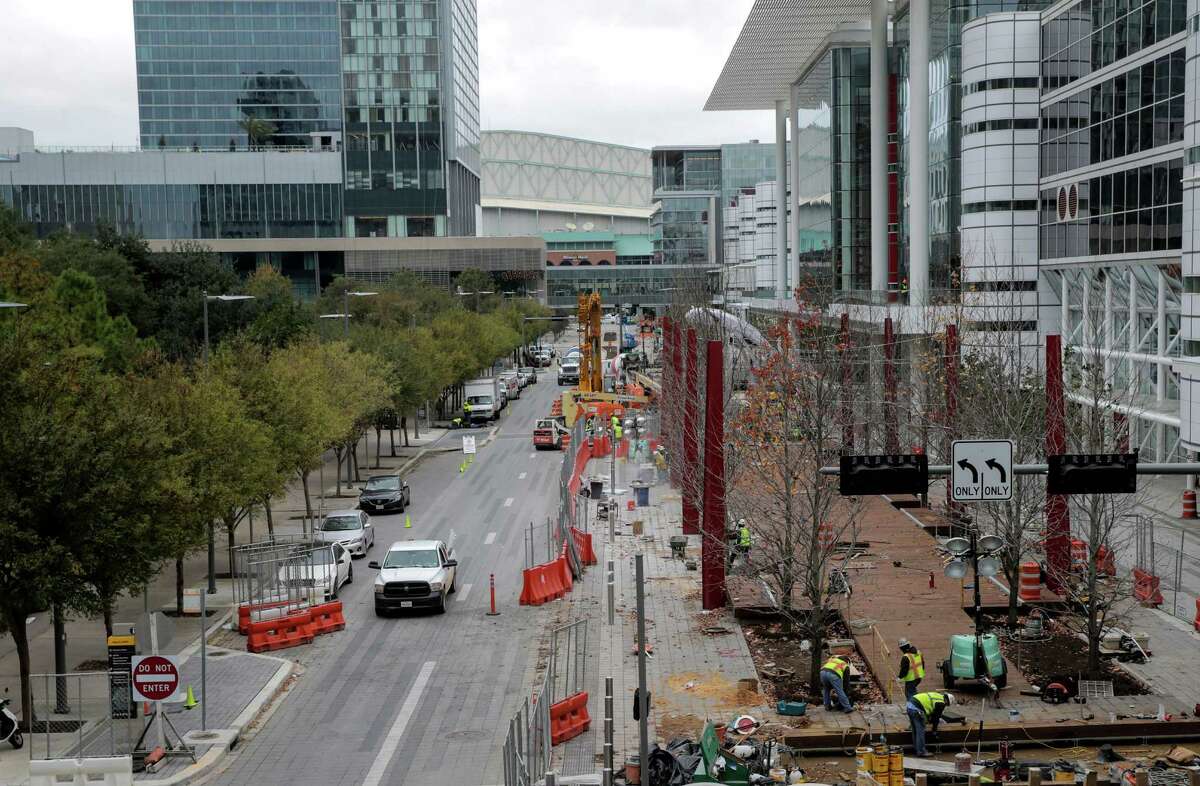 Construction works work on the pedestrian plaza that will be the epicenter of Super Bowl downtown events between the George R. Brown Convention Center and Discovery Green. Elizabeth Conley/Staff
Closing speed
Starting Thursday, a number of downtown streets along the perimeter of Discovery Green will close for the Super Bowl events in the area. Polk and Dallas will both close from Austin to LaBranch, along with LaBranch from Walker to Bell. Along the edge of the park, Avenida De Las Americas, McKinney and Lamar will close.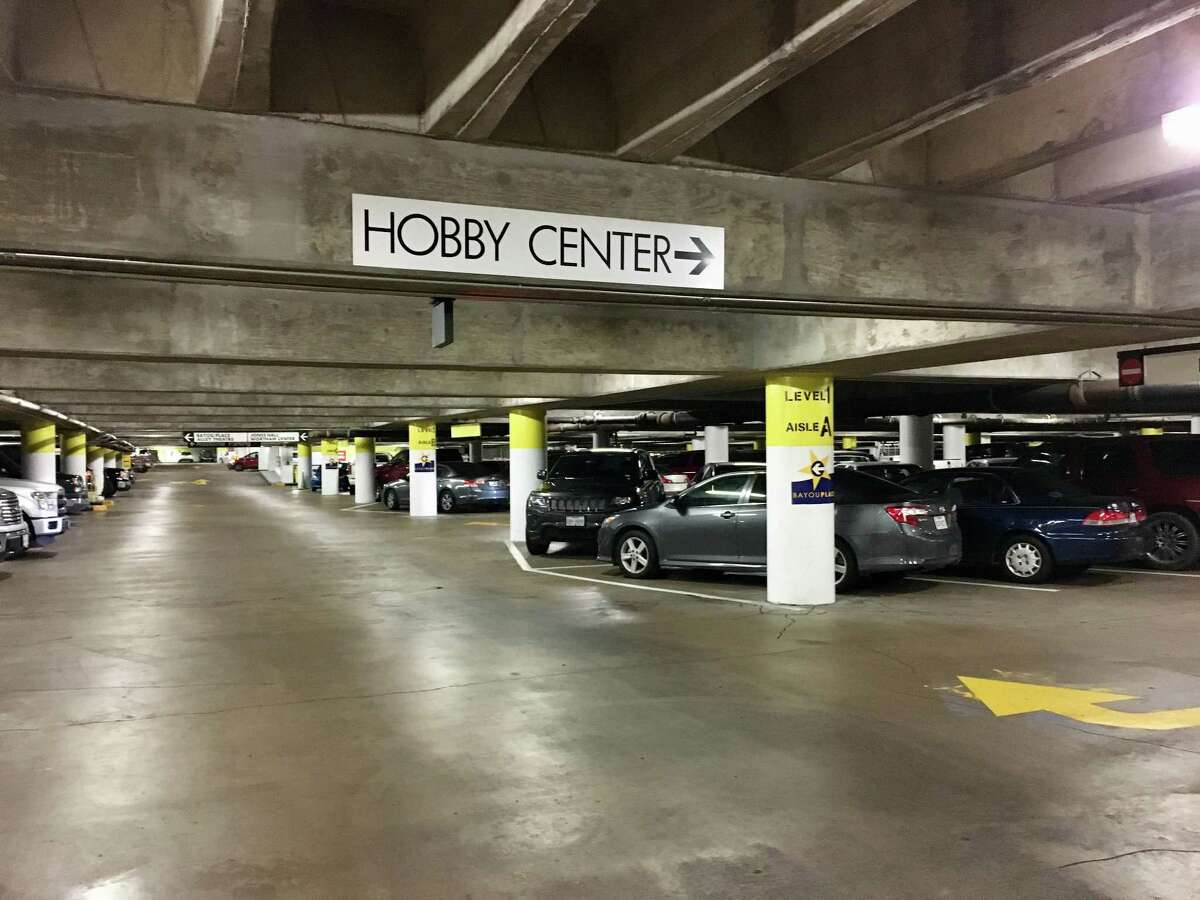 Parking garages throughout downtown Houston will likely fill as visitors roll into the central business district for Super Bowl festivities. Houston First
Ahead of the Game
Reserving parking is the best way to assure a smooth trip into downtown, since it means you can head straight to the lot of your choice, organizers said. Reserving a space comes with a fee, but it's about what you'll spend endlessly circling the block in used fuel.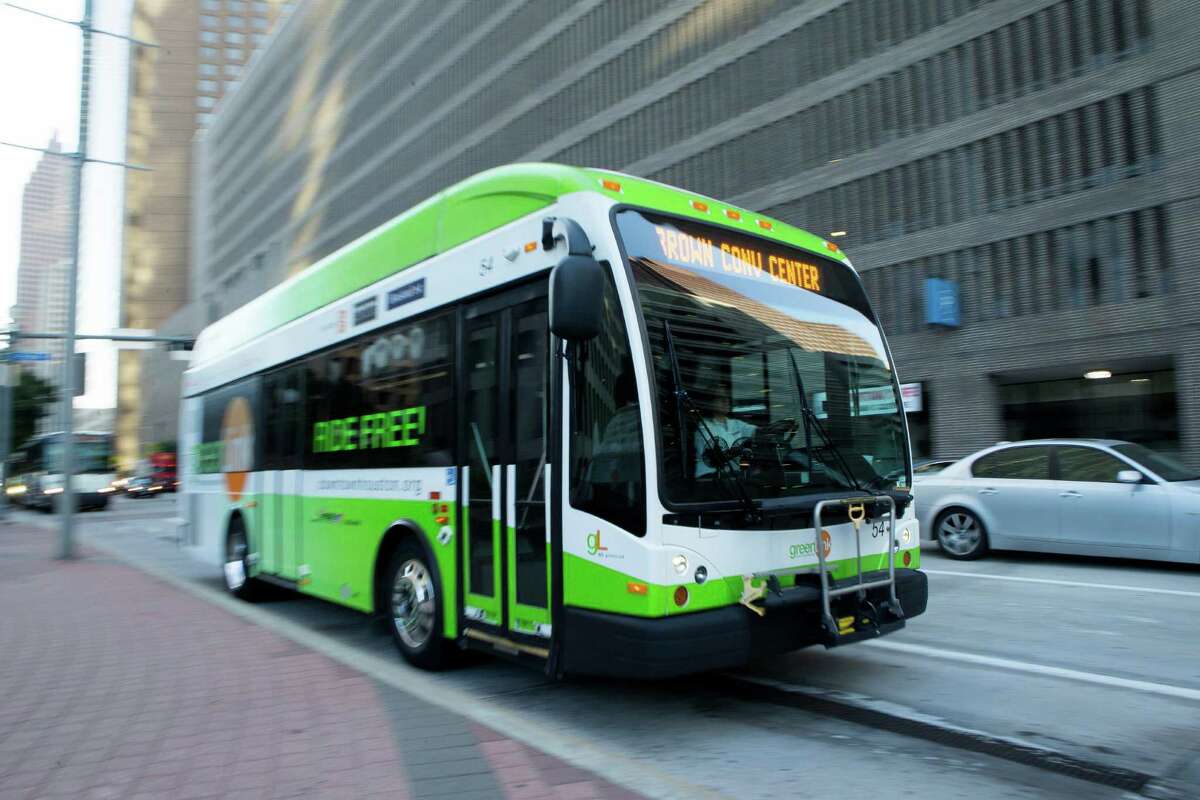 GreenLink shuttles, like this one seen July 17, 2015, will be a major part of how people travel from parking on the west side of the central business district to Super Bowl events. Cody Duty/Staff
Park and Ride
Parking around Discovery Green is segmented, with prices highest close to the action and lower farther away. Costs range from $30 to $5, with most lots charging $20. Free shuttles will ferry people from many of the lots right to Discovery Green.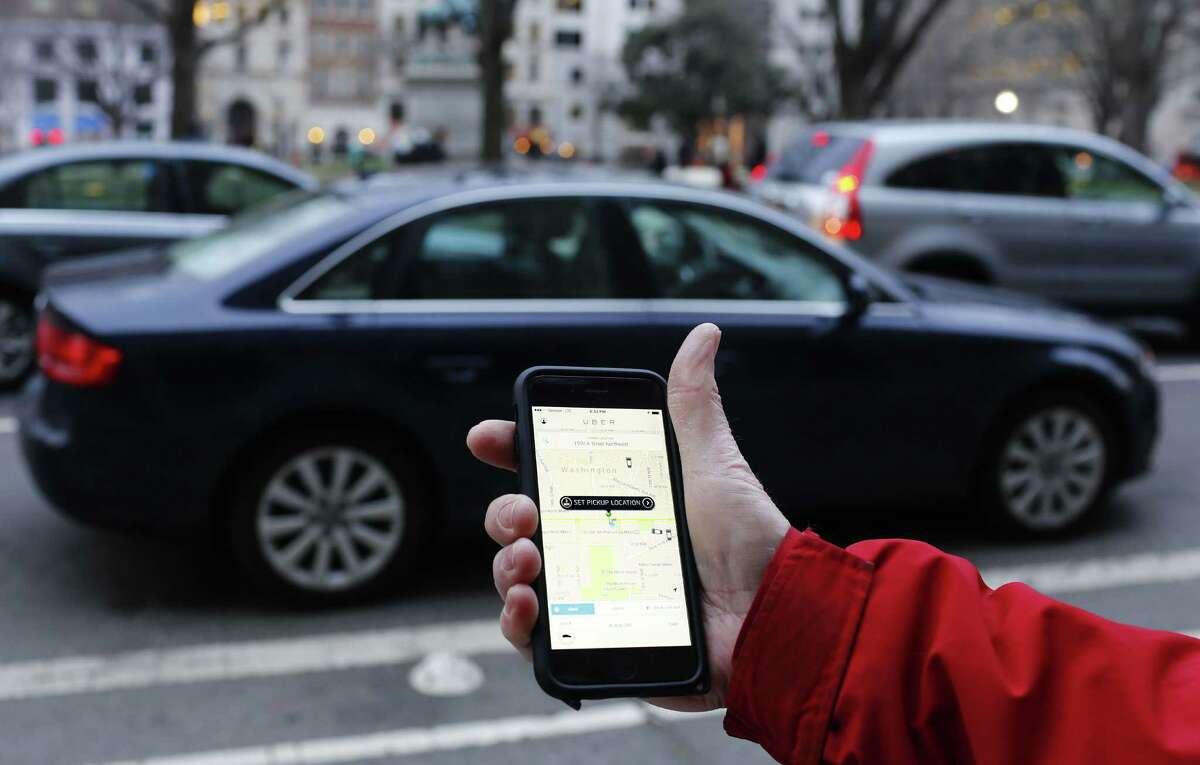 Uber and taxis will have special pickup and drop off locations around Discovery Green. ANDREW CABALLERO-REYNOLDS/Staff
Uber Close
The designated pickup and drop-off spot for Uber is at Crawford and Rusk at the welcome center for the downtown festivities, putting passengers steps away. Taxis will also have close access to the area, and the litany of cab stands throughout downtown.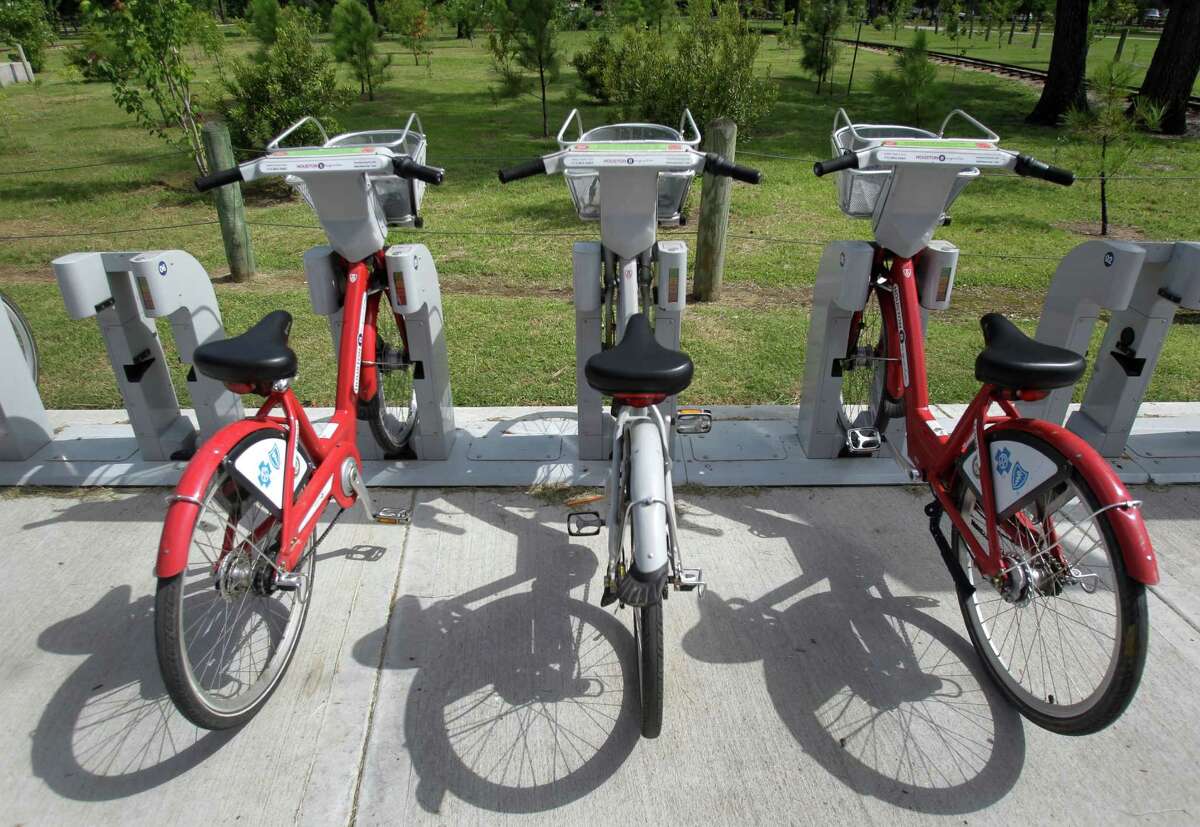 B-Cycle is adding a station at Discovery Green, one of rouhgly 30 where people can check out bikes without the normal daily fee during Super Bowl week. Melissa Phillip/Staff
Attorney General Ken Paxton says he will defend Texas sodomy law if Supreme Court revisits Lawrence vs. Texas
'Mystery rocket' that crashed into the Moon baffles NASA scientists
Singing donkey from Conroe, Texas captures the hearts of millions online
Astros' Yordan Alvarez, Jeremy Peña leave game after scary collision
Chevron paying for employees relocate to Houston for Bay Area
Sen. Ted Cruz is feuding with another Sesame Street Muppet over vaccines
Why you should check your paper money when traveling in Mexico
Free rides
B-Cycle, Houston's bike sharing system, has about two dozen kiosks a quick ride from Discovery Green, and for the ten days leading into the Super Bowl, rides are free. Anyone can use a credit card and email address or cell number to check out a bike, and the $5 daypass fee is waived. The bike can be used for 60 minutes. After that, the normal $2 per half-hour rates apply. There's no limit on the number of times someone can check out a bike, though, meaning they can return the bike to any kiosks and grab another bike immediately as needed.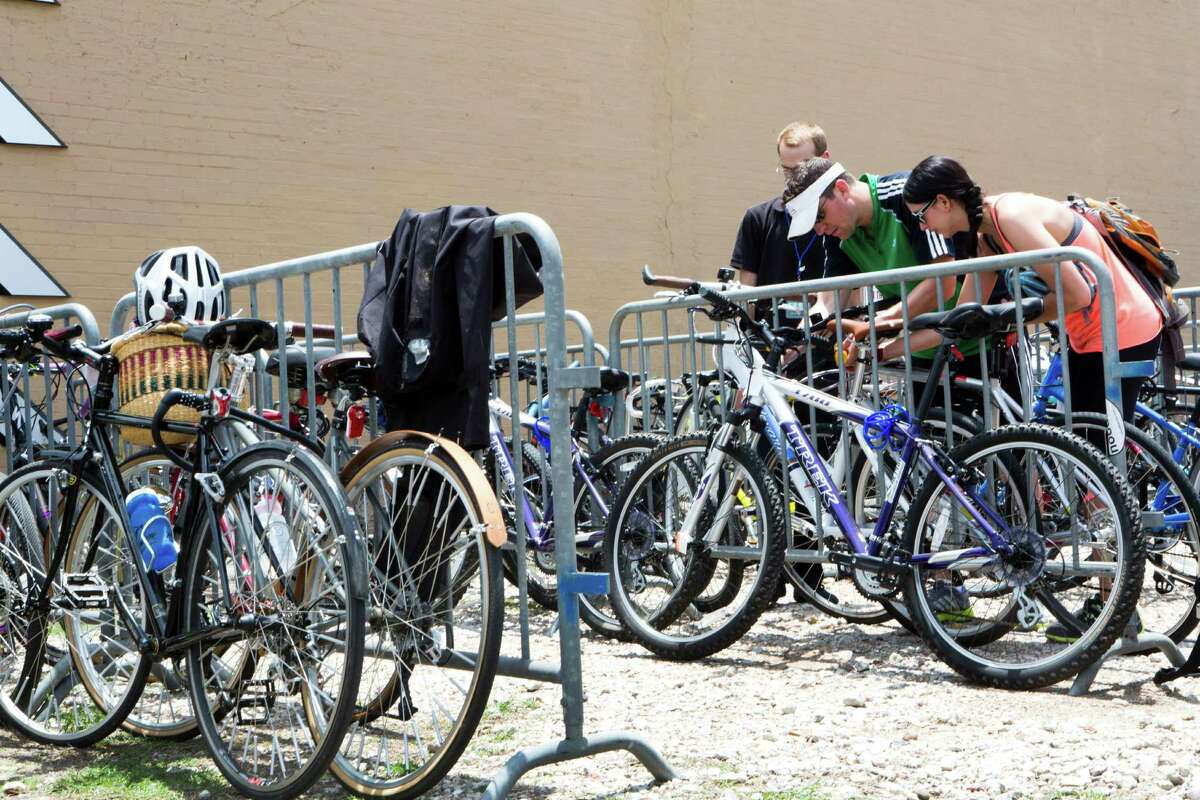 Sarah Groen and Alex Groen prepare their bicycles to leave them on a valet parking for bicycles on Washignton Avenue during the Sunday Streets HTX on June 1, 2014. Bikehouston will operate a similar bike valet at Discovery Green during Super Bowl Live. Marie D. De Jesus/Houston Chronicle
Valet Service
BikeHouston will operate a bike valet service during Super Bowl Live along Caroline between Clay and Dallas, allowing people to ride downtown via streets or even the bayou trail system and then leave their bike in a safe spot.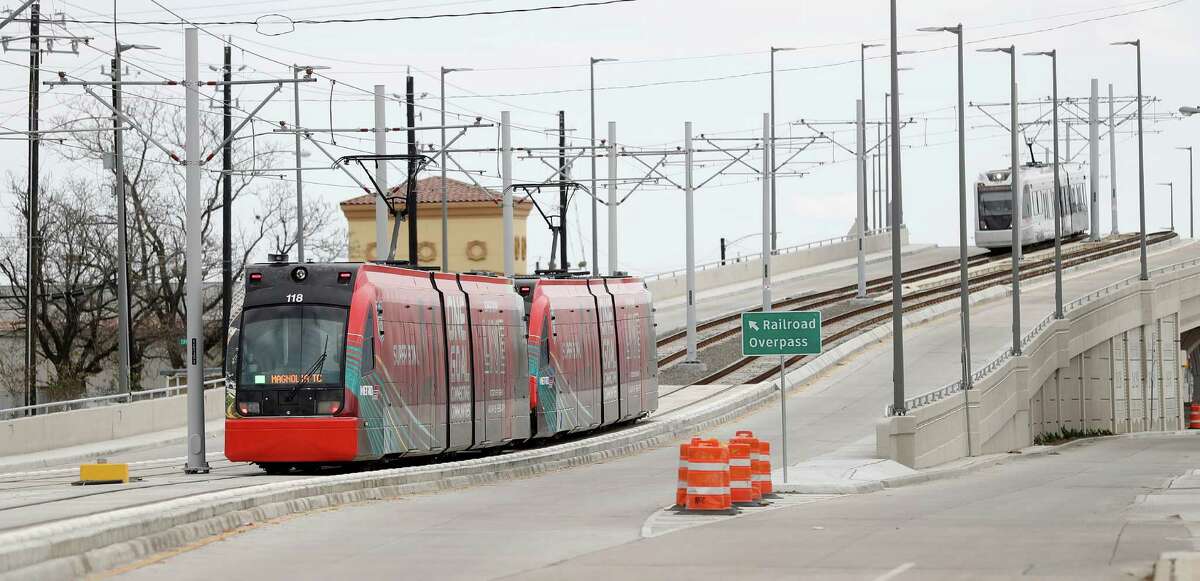 A Metro train decked out for Super Bowl LI crosses the recently completed Harrisburg Overpass Bridge on Jan. 9. Karen Warren/Houston Chronicle
Go for Two (Hours)
Metro light rail trains will run extended hours during the downtown events, including two hours after concerts and other activities conclude, and likely longer on weekdays. Officials said the frequency of trains will be determined by demand, but likely to be every six minutes, or even less to help clear major events.
Super considerations to make before you stop work
Section Heading
To retire isn't a simple case of working one day and not working the next. Retiring significantly impacts every aspect of your life. Because of this, there are many considerations to make, especially how it affects your financial position as you will no longer have a regular salary.
If you're considering retiring in the near future, you need a solid retirement plan. Part of this retirement plan should be the super you've accumulated over the years. Super can help you transition comfortably from working to not working so you can enjoy your post-work life to the fullest.
Working out how much you need, developing a budget, boosting your super and considering your retirement strategy are great steps to make long before you retire.
Section Heading
Keep boosting your super as part of your retirement plan
If you're starting to think about retirement, giving your super a top-up on a consistent basis could be a part of your retirement plan.
The super environment has always been a tax-effective one. But an advantage with boosting your super earlier in your working life is that you're allowing the power of time to help you compound your returns for longer.
This means that as you get closer to retirement, you should have accumulated more super than you would have without topping up your super on a regular basis.
There are multiple ways to do this.
Section Heading
Salary Sacrifice
Salary sacrifice is an agreement you make with your employer to make super contributions from your before-tax salary. By salary sacrificing, you could lower your income tax and put more into super, all at the same time.
If you're a Triple S member, you have no annual concessional contribution limits 1 . This means you can salary sacrifice as much as you like within any financial year.
Make voluntary after-tax contributions
This is where you make a contribution to your super out of your take-home pay. Because you've already paid the tax on it, you won't need to pay any more contributions tax on that contribution 2 .
If you happen to be earning less than $56,112 a year, you may also receive a Government Co-Contribution of $0.50 for every $1.00 contributed, up to $500 per year.
And if you're earning less than $37,000 a year, you could get $500 refunded from before-tax contributions (made by an employer or via salary sacrifice) via the Low Income Super Tax Offset (LISTO) 3 .
Implement a Transition to Retirement (TTR) strategy
Considering retirement but a bit worried about stopping work and in turn, reducing your income? You may want to consider using a TTR strategy as part of your retirement plan.
If you're over your preservation age, you can set up a TTR account alongside your existing super account. This TTR account allows you access to some of your super while you're still working.
With a TTR account in place, you may choose two things depending on your situation —
You can supplement your income with TTR and reduce your work hours.
Or you can continue working full time whilst boosting your super and potentially reducing your tax.
Investing in an Income Stream
An income stream is something you can set up as you're approaching retirement (or if you've already retired). It's definitely worth considering as part of your retirement plan.
If you haven't fully retired, you can roll part of your super balance into an income stream to receive an income as a Transition to Retirement strategy. With an income stream, you can decide how much and how often you receive money 4 . You can use the Super SA Income Stream calculator to estimate your potential income.
This is all while your super is growing in a tax-effective environment. The best part is if you're over the age of 60, all payments that come out of your income stream are tax free.
Section Heading
Thinking about retirement or ready to retire now?
If you're seriously considering retirement, it may be worth talking to a financial planner before you take the plunge. Everyone's financial situation is a bit different. Some situations are more complex than others.
A financial planner may be able to help you define what your retirement needs really are. Then they can put a strategy in place to help you get financially ship-shape for a more comfortable post-work life.
At Super SA, we encourage you to seek professional financial advice on your financial planning needs.
You can choose your own financial planner or take advantage of the service available through Industry Fund Services. If you don't have an existing relationship with a planner, you can contact the Financial Planning Association and access their 'Find a Planner' service to locate an FPA member near you.
If you would like to make an appointment with an Industry Fund Services planner, please call the Super SA Advice Administration team on 1300 162 348.
Section Heading
1 Concessional contributions are subject to a lifetime cap ($1.615 million – for the 2021-22 financial year) in Triple S.
2 For more information on tax, please see the relevant scheme PDS
3 LISTO is only available for members of the Super SA Select product, for more information please read the Super SA Select Reference Guide
4 Limits apply. For more information refer to the Income Stream PDS.
Want to learn more about retirement planning?
Are you thinking about retirement? Whether the big day's five years or one year away, it's time to take action to get yourself on the right track for a well-planned, comfortable future.
Donna Pilato is an event planning expert who writes articles on planning parties and other events for over 20 years. She wrote for The Spruce for 16 years, covering entertaining trends from hosting a murder mystery dinner to catering food and drink for a bar mitzvah. Her advice has also been featured in Reader's Digest, Disney Family.com, the New Jersey Star Ledger, and Milwaukee Journal Sentinel.
Few celebrations are happier than a baby shower. The parents-to-be are both excited and a little nervous about the future, grandparents who know what's coming can't wait for the big day, and guests are simply happy to share in the joy.
If you've accepted the task of planning a baby shower, here are the steps you need to follow and check off your list to make it memorable for the mom-to-be and fun for all the guests.
Tips for Unique Situations
All new babies deserve to be welcomed. Here's how to handle those special situations that may raise a few party planner questions.
Welcoming an adopted child: An adopted baby brings with it a different set of circumstances, and the type of celebration and timing of it may have to be adjusted from the traditional baby shower format.
Showering a second-time mom: Why should only first babies receive a shower? A second or later child is as eagerly anticipated as the first. Celebrate those later birth order children with party and gift ideas for parents who already have the basic necessities from their first arrival.
Organizing a baby shower at the office: A shower at the office can go a long way toward building team spirit, but the etiquette involved in this situation is a little bit different.
Throwing a shower after the baby arrives: Sometimes, out of necessity, a shower comes after the blessed arrival. The party is usually a light, casual, and quick event out of respect for the parents' new busy schedule and likely exhaustion.
Before you plan any baby shower, decide whether it is going to be a party for couples or for women only. If it's not a surprise shower, ask the parents-to-be what they might prefer.
Start With a Theme
Once you have an idea for the baby shower theme, it will be easy to plan your invitations, decorations, party favors, food, and even the games. You can choose a theme based on the baby's gender, if it's known, and if the mom-to-be is okay with it, or stick with gender-neutral themes. The future parents can be of inspiration, as well, using themes to reflect their interests, passions, or occupations.
Here are some inspirational ideas for baby shower themes:
Hawaiian luau, coastal, or beach style
Wonder Woman
Dinosaurs
Girl power
Harry Potter
Mermaids
Space or astronaut
Princesses
English tea party
Nautical
Parisian or another international flavor
Cowboy
A star is born
Vintage or boho style
Safari, wildlife, or favorite animals
Set the Tone With Invitations
So you've gone ahead and selected the theme, time, and place for your shower. The next step is to find the perfect baby shower invitation to set the tone for your party. Find traditional invitations at your favorite retailer, or create custom versions using popular online services offering baby shower e-vites or printables. These sites also help you find the right wording for invitations.
Gather your guest list for the shower, too. Ask the couple or mom-to-be for a guest list. If it's a surprise party, ask the couple's family members or best friends for the info, complete with the full names, addresses, phone numbers, and emails. Request that lists are given to you two months before the date you've set for the shower to give you plenty of time to streamline or revise.
When putting invitations together, add any baby gift registries that the mom-to-be or couple may have created so guests don't have to guess what to bring.
Add Festive Decorations
Centerpieces and decorations set the tone for the baby shower. There are plenty of retail sources for decorations that fit your chosen theme, but you'll have more fun if you make a few custom decorations. Here are some ideas for DIY baby shower decor.
Create a diaper cake, which serves as a gift and a centerpiece.
Make giant baby blocks from cardboard boxes, paint, or tape.
Place smaller baskets as centerpieces on all the tables, and fill them with baby necessities like (new) bottles, pacifiers, and cloth diapers.
Balloons add color and joy at any party, so order bunches (don't skimp!) of helium balloons to fit the shower's theme.
Gender-reveal parties offer some innovative baby-shower decor ideas, such as filling a piñata with clues to spelling out the gender with balloons.
Purchase a Cake
The cake is one of the major highlights of a baby shower because it's part of the decor and theme as well as party food. Remember when choosing a cake to always take into consideration potential allergies guests may have, like gluten or peanuts. Here are a few ideas for baby shower cakes to get the ideas rolling.
A gender-reveal cake that reveals the answer once the cake is cut into.
A sheet cake shaped like a onesie.
A pull-apart cupcake cake: a large "cake" design comprising many cupcakes covered with decorative frosting.
A cake with a topper of two or three babies to signal twins or triplets.
Break the Ice With Games
We know they may seem hokey at first, but baby shower games—even simple ones like bingo—help to break the ice as well as encourage guests of different generations and genders to feel comfortable sharing their childbirth and parenting experiences. Here are some ideas to help you plan.
Co-ed baby shower game: For loads of laughs, create a "baby Pictionary" game where couples compete over who can draw and guess various baby- and pregnancy-related items or situations.
Interactive game: Give guests the heads up that they can't say the word "baby" during the shower, and, if they do, they will be tagged with a sticker by whoever hears. The guest with the most stickers wins a gag door prize.
Fun for all game: Inspire laughter when you ask every guest to bring a baby picture of themselves to the shower, and then have everyone guess who belongs to which photo.
Save the Memories
One of the best gifts you can give the guest of honor is keepsakes of the shower. Here are ways to provide memories of the event.
Advice: Create a guest book, chalkboard, or large card that all the guests can sign with their best parenting advice.
Photos: Assign someone to take photos and videos to capture the festivities, and then create a photo book or scrapbook.
Books and wishes: Instead of a card, ask every guest to bring a children's book that they've signed with a heartfelt message of wishes for the baby and parents.
End With Party Favors
Send your guests home with a little reminder of the special day. There are many fun DIY baby shower favors to give guests as they leave. Here are some typical favors for guests of baby showers.
By Rochelle Olson , Star Tribune
September 10, 2017 – 11:53 PM
As part of his daily routine, the Minnesota Super Bowl Host Committee's chief operating officer, Dave Haselman, habitually tests the precision of his planning skills.
He figures out when he'll be done with dinner or return home from a workout. He can calculate within a couple of minutes his arrival time at the family cabin. He gives himself a tiny bit of leeway but, he conceded with a confessional smirk, "I'm upset if I make a mistake."
Haselman's got little room for error in his work for the next five months. He's orchestrating the planning and execution of Super Bowl LII, a 10-day event culminating in one of the world's most watched sports events on Feb. 4, 2018. As the chief operating officer, Haselman is the mastermind of the blueprints.
He spent months creating more than 150 work plans for the event. Then he created backup plans. With the clock inexorably ticking down, Haselman is still calm and more likely to appear bemused than beleaguered.
"Sometimes you don't know what you get into," he said of planning the Super Bowl. Then he shrugged. "It's not anything anybody hasn't done before."
Although he also conceded, "It's a lot of detail."
In the 10 days of Super Bowl fever, there will be dozens of parties and events spread across the Twin Cities. Haselman's job is to make sure they succeed safely. One poorly executed gathering can damage the entire week of events — and the state's reputation. More than 1 million people are expected to attend Super Bowl events, attendance that organizers say will bring an estimated economic impact of $400 million to the region.
Haselman is happy taking on tricky projects. He built the family cabin from the ground up. He assembles crazy-complicated stereo systems. When his daughters were young, he made them rudimentary computers from surplus parts. His aim is always the same: "I just want to get it to work."
At 60, the St. Paul Central High School graduate, St. Paul resident and married father of two adult daughters has spent a career running massive operations at some of the continent's largest malls, NBC-TV in New York and Northwest Airlines.
He was hired for the host committee in mid-2015. Committee CEO Maureen Bausch said she secured Haselman's word that he would take the job even before she came aboard. The two worked together for years at the Mall of America.
At public Super Bowl events, Haselman is usually in the back of the room, scoping things out, often dressed for mobility in a black fitted half-zip "Bold North" pullover and Lululemon pants.
"I don't want any of the getting-out-front stuff. I'll let Maureen do that," Haselman said. "I'll make everything work."
Bausch said she and Haselman have complementary skills. She said she does the development and marketing, while "Dave's in negotiations all day long with buildings, with parking lots."
Haselman is the overlord of about 30 subcommittees filled with volunteer experts taking care of the logistics, from risk management to wheelchair accessibility, transit and party planning. Haselman can't be involved in the finer points, but he's got trusted relationships built over years in operations. "You pull in a lot of help," he said.
He's not a Super Bowl veteran. In 2016, he saw the event for the first time in San Francisco. After Houston earlier this year, the countdown to Minnesota's game began and the operation shifted from planning to execution.
Nothing's firm yet — even the budget. "I've got a financial sheet with eight different scenarios, and I keep moving that around," he said.
He works out of a small office with a tidy desk, a purple shag rug and a view of U.S. Bank Stadium. On the upper left corner of his desk sits a document, about an inch thick, inside a binder. The pages are dog-eared, and Post-it notes poke out from their edges. The document is Haselman's copy of the state's bid to the National Football League that landed the game and forms the framework of what must get done.
"You constantly think of stuff in the middle of the night," Haselman said.
As he pulls things together, a critical piece is delivering the event the state promised the NFL in the bid.
A strategist, coordinator and wrangler, Haselman talks to everyone from NFL executives to Gov. Mark Dayton's office, the Minnesota Vikings, the Minneapolis Police Department, the City Council and some of the 10,000 volunteers who will be needed for the event.
"We have to have certain things. We have an end date," he said of the work.
As that deadlines approaches, the workdays get longer for him and the staff. Soon weekends won't exist.
When the event's permanent volunteer headquarters on Nicollet Mall opened on a Saturday for interviews last month, Haselman held a clipboard behind a desk and interviewed applicants.
When things inevitably get bumpy, as they did at a recent committee meeting for a marquee event, Haselman becomes the enforcer with a pointed sentence: "This is not going well."
He wasn't worried. By the end of the week, everyone will be back in a room with a new plan and be on track, he said.
He's had a longtime, friendly and beneficial business relationship with the Ghermezian brothers of Canada, who have built some of the biggest malls in North America, including the Mall of America, which figures to be a workhorse venue for Super Bowl events.
"In 1991, I saw the Mall of America happening and just wanted to be part of it," he said. Initially, he managed the mall's information technology, energy and security. He stepped away for stints at then Eagan-based Northwest Airlines, and to lead transportation and security at NBC in New York City and during the 2012 London Olympics.
He's putting all that experience toward the Super Bowl with backup plans to backup plans. "The contingency plan for weather is the size of a phone book," Haselman said.
When it's over, he will be forced to do something unfamiliar for him — go on a vacation coordinated by others.
"It's going to be a challenge," he said with that smirk. "I like to plan."
Rochelle Olson • 612-673-1747
Rochelle Olson is a general assignment reporter who often writes about the business and culture of sports.
Learn what it takes to pull off the ideal party for the mom-to-be and her new bundle of joy.
Anyone in an expectant mom's life can host her baby shower, including friends, relatives, and even spouses. With this step-by-step guide for planning a baby shower, you're guaranteed to throw a fun and festive celebration!
Select a date and time. Consult with the guest of honor to choose a date and time for her party. Most baby showers are held when the expectant mom is about seven months pregnant⁠—she's well into her pregnancy by then, but she's probably still pretty comfortable. This time frame will also give her plenty of time to organize gifts after the shower and decide what she'll still need to purchase before the little one arrives.
Determine the guest list and budget. Once the mother-to-be has given you the complete guest list (be sure she gives you emails or addresses, too), come up with your budget. This will guide your selection of a venue and food services. "If you have $500 and 10 people, you can probably splurge a bit on the venue and food," says Sabrina Hill, of Everyday Event Planner in Los Gatos, California, and co-author of The Everything Baby Shower Book. "If you have $500 and 50 people, you might need to scale back."
Choose a venue. Consider the time of year, number of guests, and budget. Hosting a shower in your backyard or living room is intimate, and you won't have to pay a fee to reserve the space. If the guest list is large, or you have a bigger budget, consider a nearby hotel or restaurant. "The setup, catering, and cleanup will be managed by their staff, so the host can sit and enjoy the event," says celebrity party planner Mindy Weiss. Parks can be a good option if you're hosting a shower in summer or fall⁠—just ask your local parks department whether you need a permit, and make sure to have a backup plan in case it rains.
Send the invitations. Guests should receive their invites about six weeks before the shower. "That way they'll have plenty of time to reserve the date, RSVP, shop for gifts, and find a babysitter if need be," Weiss explains. For a casual shower, an email invitation is perfectly fine. If you're hosting a more formal shower, go with a paper invite.
Plan the menu and decor. When planning a baby shower, nail down these details about three weeks before the shower. Purchase decorations that aren't perishable (wait until the day before to buy flowers, for example), and make or buy place cards. Finalize the menu to mesh with the guest of honor's tastes. If she's craving comfort food, try mini sliders, mini fried chicken, small bowls of potato salad, and mini cupcakes. Expectant moms who are into Mexican cuisine might like tacos, guacamole, salsa, and nonalcoholic margaritas. Consider serving miniature portions to make it easier for guests to manage the food and take part in the event.
Come up with an agenda. Next up is planning a baby shower timeline. Most showers include games, gift opening, eating, and drinking. The key is organizing these activities to create a fun flow that keeps guests entertained and engaged. Give guests 15 to 20 minutes to arrive and offer drinks to people as they come through the door. Once everyone is there, start an activity. You might want to set up a bodysuit-designing station, for example, or have guests add photos and thoughts to a scrapbook for the guest of honor. Serve food while gifts are being opened, followed by dessert and coffee.
Pick baby shower favors. A parting gift is a simple way to thank your guests for attending, and it doesn't have to be extravagant, Hill says. One approach is to stick to your theme—for example, give iTunes gift cards for a musical theme, and give take-home bags of candy or homemade chocolates for a sugar-and-spice theme.
When considering how to plan a baby shower favor, you should also think about your guests. Others moms might appreciate magnet picture frames, while pencil cups and paperweights are thoughtful if your party is packed with coworkers. Scented soaps, candles, or bubble bath are also crowd-pleasers.
To make sure you're on the right track, save this checklist for planning a baby shower.
Kids love superhero birthday parties! Who wouldn't want to zoom around the room, feeling invincible?! This is a party theme that works just as well for a small cadre as it does for an entire army, too. A superhero birthday party is a favorite on my blog, Spaceships and Laser Beams, where we major on birthday party ideas for boys (and non-frilly girls). Wondering how to proceed with this idea? I have suggestions for games, decorations, favors and dessert tables to help you.
If you use the general idea of "superhero" instead of one specific character as your party focus, you'll have a lot more freedom in decorating plus you can include any imaginative super ability you think of. That can come in handy if you decide to encourage kids to think of how they can change the world!
To ramp up excitement for your party, send invitations. The invite itself can be shaped like a mask or a star or perhaps it's an official looking document that asks for all superheroes to converge at your house. Don't forget to embellish the envelope, too. If you won't be providing masks and capes at the party, you might want to request that each guest comes dressed in a costume.
Masks and capes are accepted as superhero de rigueur, but they don't need to be identical. In fact, the variation of color and design creates a visual treat. If you are making the costumes, be innovative and focus on fun variations of super abilities (think of enhancing natural senses like hearing, smelling, etc., with oversized ears or a giant nose!). One of your party activities can even be decorating the masks. Provide stickers, feathers, glitter, glue, etc.
Decorations for this theme can be quite simple. A main party area, such as the table, can include dimensional buildings made from various sizes of cardboard boxes or simply create a backdrop with a city silhouette. Stick masks on balloons and serving bowls. Add a few thought bubbles with superhero exclamations like, "zap", "pow", or "bam". Pennants (or how about using old comics?) strung around the room add color. On my blog theme board, there are lots of actual party pictures if you want more of a visual.
To keep their strength up, feed your superheroes taste treats with "muscle food" or "hero mix" labels; it's also a good way to sell the idea of vegetables and fruit for finicky eaters!
Some activities that work well for a superhero birthday party include:
Coloring the costume of a paper cutout superhero which you've pre-made.
Story circle: begin an adventure and let each hero build on the tale as they tell of their mighty exploits.
Capture the "villain" (Dad? big brother?) using silly string.
Get through a yarn or string (laser) maze.
Make an obstacle course with pillow mountains, cardboard buildings or play tunnels.
Target practice with star shaped bean bags and a cardboard box.
Present a mission that needs their powers and let them find solutions to the problem.
When they're in costume, most kids will enjoy hamming it up for the camera. If you decide to include that activity, be sure to keep copies of each guest picture; include it with the thank you note your superhero will later mail. I love this easy knight in shining armor costume tutorial – talk about a classic superhero!
Send the kids home with a fun favor bag, perhaps filled with a star shaped cookie, a super bounce ball, small ray gun (water pistol), glow-in-the-dark stars, themed pen, or stickers.
Imagination and a kaleidoscope of color make this a fun birthday party theme for everyone. You can invite a few friends or a crowd; you can keep it simple or be elaborate in your preparations. Whichever direction you go, kids are sure to have a super time celebrating with a superhero theme!
What will you do at your superhero birthday party?
Stephanie Keeping is mom to a boy named Sam, a blogger, and an Etsy-preneur. She celebrates boyish charm at Spaceships and Laser Beams, where she talks about all things boy and birthday party. You can connect with her on Facebook, Google+, Pinterest, Twitter and on Etsy.
Elite Events & Rentals, LLC. Is a full-service party and event rental company that prides itself on quality rental inventory for any event and the superior customer service that ensures your event is absolutely perfect. Our committed event rental specialists work tirelessly to help you organize and create an event that is memorable, beautiful and fits your needs.
From fundraising to corporate events, birthday parties to weddings, back yard BBQs to tented gatherings, Elite Events & Rentals has you covered.
13818 Wright Cr
Tampa, FL 33626
Monday thru Friday, 9:00am – 4:00pm
Saturday and Sunday, Closed
Call & confirm hours due to Covid-19 hours may adjust without being updated
Pinellas: 727-791-7082
Hillsborough: 813-336-4921
Email: [email protected]
Serving Pinellas, Pasco, Hillsborough and the Tampa Bay area for all your rental requests!
Elite Events & Rentals has worked with our customers on a variety of events including parties, weddings, family gatherings, corporate events, holiday parties, nonprofit events, and many others! Here are just a few of our past and present customers:
Achieva Credit Union
American Cancer Society
Box Car Rally
Bright House Field
Charity Polo Classic
City of Clearwater
Clearwater Jazz Fest
Clearwater Super Boat National Championship & Seafood Festival
Island Way Grill
Leukemia & Lymphoma Society
Lowry Park Zoo
March of Dimes
Philadelphia Phillies
Ringling Bros. and Barnum & Bailey
Upper Tampa Bay Chamber
Wawa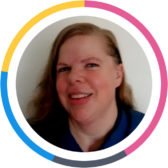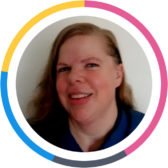 Main Past Perfect Takeaways:
The past perfect tense is also called the pluperfect.
Form the past perfect with the formula had + past participle.
Make past perfect negative with the formula had + not + past participle.
If you aren't describing a sequence of events, avoid this tense
Past perfect tense helps clarify a timeframe more than simple perfect tense.
Use past perfect when describing a point in the past or an event that happened before something else.
Use past perfect when expressing a condition, also known as the if-clause.
What is Past Perfect Tense?
Sometimes verbs are confusing when they express timeframes, but past perfect tense or pluperfect gives more clarity. It expresses something that happened at a previous point in time. Ensure your audience understands exactly what happened when with this verb tense. Form Past perfect by combining the past tense of the verb "to have," with the past participle of the main verb. It often appears with the word "already."
What is the Structure of Past Perfect Tense?
Past perfect tense involves a subject, the word had, and the past participle of a verb. Past perfect formula: subject + had + past participle = past perfect tense.
The past perfect tense of a verb refers to an action that took place before another point in the past.
Let's break everything down with this pluperfect example:
Lucy is the subject.
Had is the past tense version of "to have."
Requested is the past participle of the verb request.
You can verify this by asking yourself what happened first. Did Lucy order a gluten-free sandwich first, or did the chef give her a whole-wheat bun first?
The word had indicated that Lucy ordered her sandwich before receiving the wrong item.
Writers don't always use had at the beginning of a sentence. However, past perfect tense still shows an event that happened before another event.
Here's another example of pluperfect tense:
Tough luck for John's ex here. This sentence shows John moved on before she confessed her love. This is evident even though had appears in the second part of the sentence rather than the first.
Where Do We Use Past Perfect?
Use past perfect tense in the part of the sentence that contains the if-clause. This part of the sentence explains the condition. Most of the time, writers use this verb tense to show that it took place before other things happened in the sentence. Past perfect makes this difference clear with "had" (had gone) while the other actions in the sentence use the simple past tense (went).
We use past perfect tense when referring to an event that happened at some point in the past.
Take a look at these examples of pluperfect . These examples all follow the formula referenced earlier: subject + had + past participle = past perfect tense.
Celebrate Independence Day with 4th of July decorations, invitations, and recipes.
Baby Showers
Throw the perfect baby shower with our collection of theme and party ideas!
Kids Birthday
Find boys and girls party themes and get ideas for planning your child's birthday.
Adult Birthday
Explore party ideas and themes that are perfect for adult birthday parties.
Entertaining
Cocktail Parties
Fundraisers
Dinner Parties
Girls Night Out
Office Parties
Cookouts & Barbeques
Birthdays
Kids Birthday
Adult Birthday
First Birthday
Teen Birthday
Milestone Birthdays
Holidays
Wedding Related
Bridal Shower
Bachelor Party
Bachelorette Party
Engagement Party
Rehearsal Dinner
Wedding
Theme Parties
Disney
Award Shows
Movie & TV
Sports
Summer
Milestone Events
Anniversaries
Baby Showers
Graduation Parties
Popular Party Ideas
Graduation Party Tips & Tricks
Take a look at these fantastic Graduation Party Tips & Tricks, sponsored by M&M'S.
Unique Summer Birthday Ideas for Your Child
Planning a birthday party for your child this summer? Take a look at some out-of-the-box ideas for a truly unique and memorable summer birthday party.
Disney Baby Shower
Pamper your guest of honor plan a memorable baby shower with a Disney online invitation!
Patriotic Dessert Ideas
Tasty dessert ideas that incorporate patriotic shapes, themes, and colors.
Summer Table Settings
Warmer weather, longer days and seasonal fresh food abound, so get inspired with our summer table ideas and make your summer celebration something to remember.
Gender Reveal Baby Shower Invitations
Send free invitations for a gender reveal baby shower!
Encanto
Plan a magical Encanto party for you and your friends. Explore online invitations featuring your favorite characters from the family Madrigal.
Spider-Man
Have a memorable day and plan a bold birthday party with a Spider-Man invitation, sent online.
Who Done It? How to Host a Murder Mystery Dinner Party
Find out how to host a murder mystery dinner party!
Moana
Plan your birthday party with a Moana online invitation – and have an adventurous day!
Sign up and we'll send more inspiration straight to you.