| Yin-Yang Greening |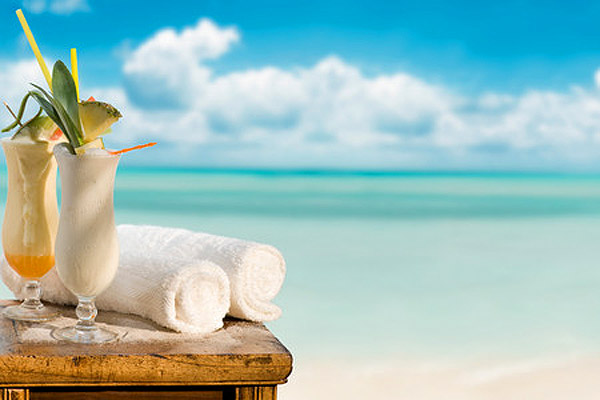 Y our dream green wedding is all set. It'll have mega impact on you and your guests, mini impact on the environment. Don't stop there. Do like more and more couples today: Make your once-in-a-lifetime honeymoon eco-friendly, too. As The New York Times pointed out recently, "These days many newlywed couples are choosing a bed draped with mosquito netting over one dotted with rose petals, shunning the more traditional romantic resorts for retreats that are environmentally friendly." Anna Pezik, senior editor at Brides.com, agrees. "Couples are uncovering exotic, new, healthy ways to celebrate their nuptials, relax and have fun—while preserving the planet and giving back." But you certainly don't have to limit yourselves to an eco-tourism lodge somewhere in a rainforest (great as that sounds!). Today's honeymoon packages by travel experts can serve up your happily-ever-after in more flavors than they scoop at Baskin-Robbins.
Your first decision, of course, is your most pivotal: Where to go? One of today's freshest trends is the yin-yang trip. What's this? Simple. Two completely different destinations that share a common thread—they can both be packaged to be eco-friendly. Here are a couple of today's hottest green honeymoon combos.
South Africa & Mauritius
The pearly sanded resorts of the islands of Mauritius, in the Indian Ocean off the southeastern coast of Africa, are perfect for both sun worshippers and sea explorers. Newlyweds can wake to the sounds of the rolling waves, usually just a few footprints in the sand from the feet of their four-poster beds. Some resorts even offer honeymoon suites so exclusive they are on their own private islands, with a sea porter pandering at your beck and call.
Tell your honeymoon planner to focus on resorts that have earned green certification. The two Club Meds in Mauritius, for example, are both Green Globe certified.
Mauritius has much to offer beyond its impeccably clear waters. Like taking a step back to simpler times, the islands' culture will gently transport you to what feels like another world. The friendly, French-speaking locals are wonderfully welcoming, and happy to engage you at all skill levels of their language as you share a ride through their towns and countryside on 1970s-era buses. Eco-friendly, memory-making excursions span the gamut of a visit to the picturesque Central Market of Port-Louis to taking in the breathtaking views on foot, bike or kayak, mountain trekking or simply enjoying the spectacular beauty of the waterfalls, forests and endemic flowers and plants.
Then … are you ready for lions and zebras and more? Oh, my!
On to South Africa you go. The many safari and wildlife parks in South Africa are where you and your new spouse will make indelible memories, getting up close and personal with all manner of African beasts and critters. Rest assured that after stalking lions and quad-biking alongside packs of zebras, you will return to the seclusion and privacy of your eco-friendly hotel. An increasing number of safari operators are embracing sustainability, from organic gardens to feed their guests to building schools for nearby villages. One of the oldest and most dependable is South Africa-based &Beyond, which runs 32 magical safari lodges and camps in Africa and South Asia and, through this, sustain hundreds of rural communities and millions of acres of precious, sometimes endangered wildlife land.
Prefer aquatic creatures? Then explore the South Africa's world-famous coastline and coral reefs. Snorkeling, scuba diving, beachcombing, or maybe a fishing trip where you barbeque your catch off the side of the boat. Your travel planner can find eco-friendly tour operators for all of these options, and more.
Whether exploring or simply relaxing your first days of marriage together, South Africa and Mauritius are a combo hard to beat. Unless maybe it's …
Hawaii and Las Vegas
Aloha! As one of the world's ultimate escapes to paradise, Hawaii has always been on the short list for newlyweds. And why not? Who couldn't deepen a romance on one of these fabled islands' sweeping, sugar-fine beaches, exotic cocktails in hand?
But that's just the first few feet of shoreline. Hawaii, as you may know, offers some of the most stunning and adventurous trekking experiences in the Pacific. Standing hand-in-hand on the edge of the volcano or experiencing the perfect swell for surfers, you can't go wrong here—especially if you sleuth out or instruct your trip planner to focus on the choices best for you and the planet. (Hint: this website has written extensively on great green options in Hawaii. We've also published an entire e-book, Green Traveler Guides' Green Hawaii. Start searching away!)
Just when you're mellow as an Iz Kamakawiwoʻole ballad, crank the vibe selector 180-degrees to the right. Staying up all night doing your Viva Las Vegas on the Strip's renowned adult wonderland is next. Take in a few extravagantly produced shows. Try your hand—could anytime in your lives be more lucky?—at the black jack or roulette tables. Gawk at the outrageousness of this over-the-top scene.
But how can a man-made place in the middle of a desert be green? You'd be surprised.
Hilton properties in Las Vegas, for instance, have set up "Green Teams" of hotel employees who are on the constant look-out for new ways to lessen their environmental impact. There are lots of ways these properties, as well as the entire casino industry, can accomplish this. Electricity consumption is one biggie. Running a hotel requires the use of a lot of electricity. So does a casino, to maintain all those slot machines, heating, cooling and lighting. Many top casinos have recently reduced this consumption by switching to LED lighting—which provides much greater energy efficiency and lasts longer.
Many of the casinos operated by MGM Resorts International, as an example, have achieved the prestigious Green Key rating for environmental conservation. Green Key evaluates properties on a scale of one to five Keys, with five Keys being the highest ranking. Results are based on a comprehensive evaluation of the hotel's sustainability efforts. Thus MGM's Bellagio in Las Vegas recently rose in rank from "4 Green Keys" to "5 Green Keys" by, among other things, updating energy-efficient equipment, enhancing its recycling efforts and sustainable food and beverage practices. In 2011, MGM also installed the Vegas Strip's first electric vehicle charging station.
City-beach. Adventure-relaxation. Yin-yang honeymoon themes are as varied as your imagination. So after the big day that joins you as a couple, why not make a perfect eco-friendly start to the rest of your lives together?
Sustainable Honeymoon – If you're getting married this year or next, your focus is probably on the big day.
While this is important and exciting, don't forget to have fun planning your honeymoon, too.
After all, with the stress involved in organizing a wedding, you'll need some R&R time once the wedding is over!
Most of the information available about honeymoons isn't much help to couples who want to travel sustainably, though.
To have an eco-friendly honeymoon you can feel good about, follow a few key steps.
Vacation Closer to Home
Consider taking a vacation closer to home.
If you can avoid a long-haul destination, you'll significantly reduce your carbon footprint.
Plus, you'll have less jet lag to deal with!
There are many great destinations within North America that you can drive to within a day or use public transport such as a bus or train to get to.
For instance, Niagara Falls is a popular destination with honeymooners.
It boasts many romantic accommodation options, such as the well-regarded Fallsview hotel, where you can choose a room that gives you a great view over the stunning waterfalls.
Alternatively, check out places such as New Orleans, New York City, Toronto, Vancouver Island, the New England region, Colorado or Arizona for ranch trips, ski resorts in the U.S. or Canada, or even a Mexican resort town.
There are options to suit every taste and budget.
Choose an Eco Hotel for a Sustainable Honeymoon
No matter where you choose to vacation, if you want to have a more sustainable honeymoon, it's important to stay at an eco-friendly hotel or resort.
This isn't always so easy to do, though, when many accommodation providers claim to be kinder to the earth but aren't so upfront about how they actually do this.
As a result, ask hotels a variety of questions to learn what their true eco credentials are.
Some of this information may be shared on an organization's website but you'll probably need to request further details.
Here are some things to inquire about:
Does your company have a certified, independently audited sustainability program?
Is the hotel carbon-neutral or working to become so?
Do you have an energy efficiency plan in place? Do you use renewable energy?
How does your business conserve water and encourage guests to cut back on water usage?
What is your hotel's waste management program?
What kind of recycling policies do you have in place?
What is the hotel's supply chain policy? How many of your suppliers are certified sustainable and/or vegan? Do you purchase non-toxic products?
How does your organization support the local economy and community?
Reduce Fuel Consumption
Another way to be kinder to the planet on your honeymoon is to reduce your fuel consumption wherever possible.
Apart from vacationing closer to home, you can also choose to walk or cycle while away, rather than continually using cars, cabs, and the like.
Choosing public transport also cuts back on emissions, or you can rent electric cars if you need your own set of wheels.
Do note, though, that most rental companies only have limited numbers of electric vehicles in their fleets, so it pays to secure one far in advance of your honeymoon dates.
When you're staying at a resort and looking for activities to enjoy, try to choose those that are wind or people-powered rather than gas-guzzling.
For instance, go kayaking, snorkeling, or sailing, rather than using jet skis or powerboats.
Consider the Treatment of Animals
Those looking to live and travel more sustainably should also consider the needs of other creatures.
When you're on your honeymoon, make decisions that don't harm, exploit, or otherwise negatively impact animals.
For instance, never buy products, such as souvenirs, made from endangered animals or that impact their vulnerable ecosystems.
Learn about the types of souvenirs you should avoid, such as anything made from coral, protected plants or trees, or animal skins, furs, tusks, shells, and other parts.
Top Active Family Holidays Elephants Safari Africa
Furthermore, don't litter, as your discarded plastics and other materials can cause animals harm if ingested by them or trapping them.
Don't spend money on activities that involve captured and mistreated animals.
Steer clear of circuses with wild animals, paid selfies taken with monkeys or any other creatures, and elephant rides, to name a few.
Also, never feed wild animals (unless they're in refuges) as this causes a variety of issues longer-term.
Your honeymoon is one of the most exciting vacations you'll take in your life, so make sure the whole experience is a positive one by making choices you can feel good about.
Follow the tips listed above, and you'll have a wonderful trip that you remember for all the right reasons over the years to come.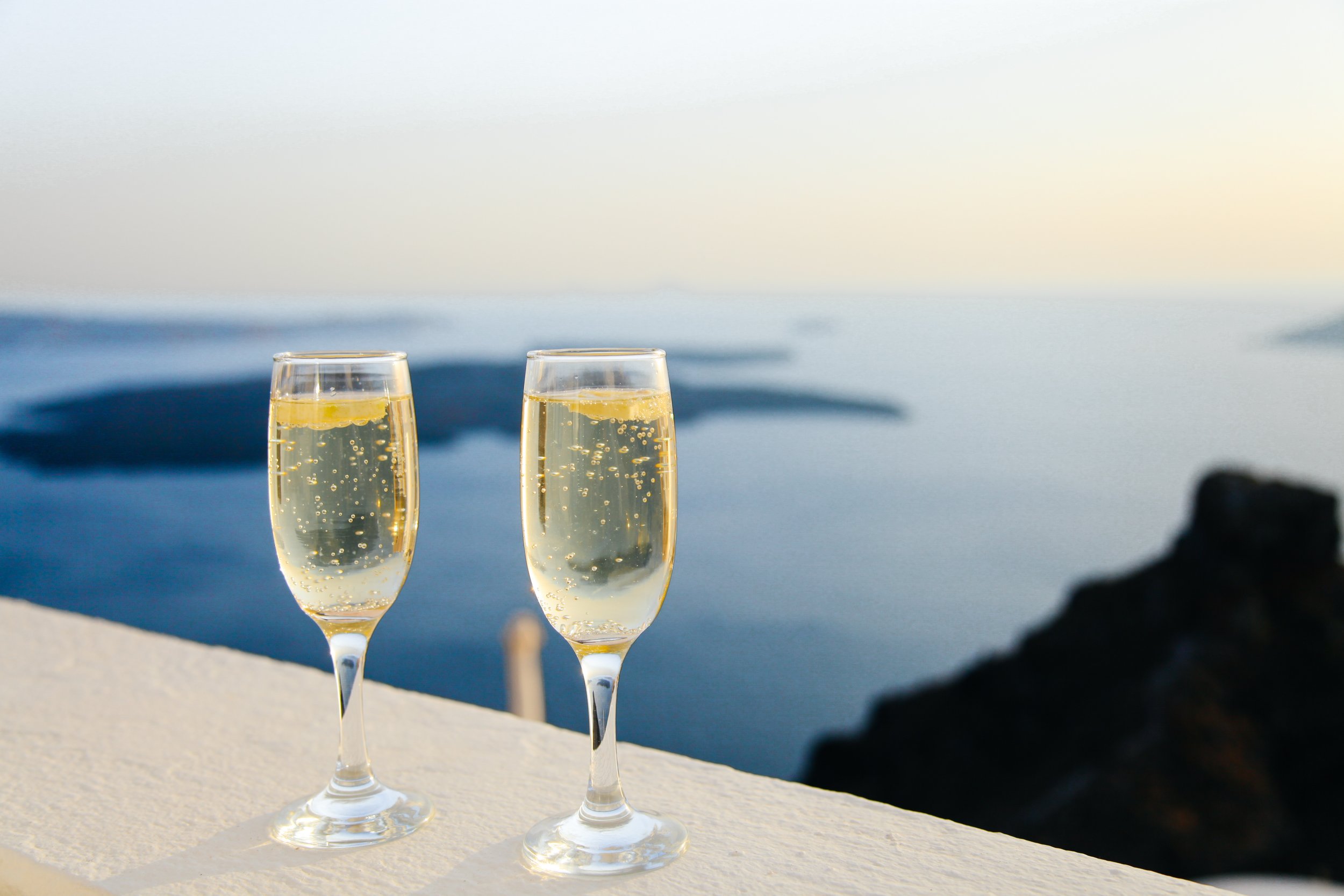 Oak & Honey Events is proud to be an environmentally friendly event planner. What does that mean? Well, it means that you're conscientious about the resources consumed in the production of your event, and that you search out ways to make environmentally friendly choices throughout your planning process.If planning an environmentally friendly event is close to your heart, then you will love what we're about to share. Oak & Honey Events teamed up with Lesley Cohen Travel Planning to bring you tips for extending your eco-friendly planning all the way through your honeymoon!
Many hotels are Do-Gooder establishments that give back to the community or use green supplies throughout their properties.
If you're looking for a fabulous eco-friendly bachelorette destination or a stateside honeymoon, Lesley highly recommends the 1Hotel in Miami Beach. They use reclaimed materials in the hotel and everything is inspired by nature – hemp mattresses, organic sheets, the list goes on. 1Hotel also offers health-conscious amenities like fabulous exercise options, healthy food options with local ingredients, and a holistic spa. They truly provide an environment that is healthy for both their guests and the earth. Read more about their story, here.
If you prefer a more exotic honeymoon destination, Lesley recommends Laucala in Fiji. They put it best on their website: "Style and sustainability go hand in hand throughout," and that could not be truer. Laucala uses farms and fisherman on the island for a real farm/sea to table experience. And you might have seen the photo of their famous glass-sided pool. It's the epitome of luxury meets eco-friendly. Read more about their story, here.
If you're ready to jump feet first into honeymoon planning, get in touch with Lesley!
This week we celebrated Earth Day — a yearly reminder to us all that we must appreciate and care for our planet. This important message not only applies to our daily life but also to our travels. With a few small considerations, it's possible to travel in an eco-friendly way without sacrificing experience or luxury.
Sure, flying around the globe may not be the most eco-conscious method of transportation, but once you touch down in your destination you can make it all up with these helpful eco-friendly travel tips.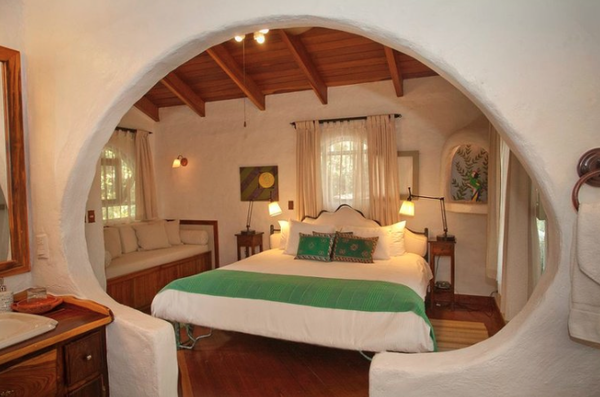 Tip #1 – Stay in Eco-Friendly Accommodations
Booking your stay in an eco-resort or lodge is one of the easiest ways to have a green honeymoon. With eco-conscious practices becoming not only important but also the new style, you'll have no trouble finding (in many destinations) a luxury tent or a solar powered cabin or an LEED-certified hotel that prides itself on its low impact to surrounding environments.
Ideas:
In Costa Rica, Finca Rosa Blanca is an organic coffee plantation / luxury eco-boutique hotel outside San Jose that received top marks from the Costa Rican Sustainable Tourism Certification program. Their coffee and restaurant, El Tigre Vestido, are both delicious.
In Nicaragua, Finca del Sol is a three-cabin nature lodge that sits on a working organic farm on Ometepe Island. All cabins were built by hand (by the owner!) with local materials, all electricity is powered by solar panels, and the toilets are composting toilets using local rice husks. This is a real earth-friendly experience.
Tip #2 – Choose activities that don't leave a carbon footprint
Instead of renting a Jeep or firing up a jetski, opt for activities that don't leave a large carbon footprint.
If you are honeymooning in a city, you should use your feet or take public transportation — don't hail that taxi. In my opinion, walking is THE best way to explore a new place. It's the only way to find those hole-in-the-wall cafes and restaurants that make travel so fulfilling. When walking isn't an option, try using public transportation. It's pretty convenient most of the time and a lot more of a local experience than a taxi.
If you are honeymooning out in nature, try kayaking or cycling instead of using a motorbike or speedboat. They won't add exhaust fumes to the atmosphere and you'll get a workout in the process.
Tip #3 – Bring eco-friendly products from home
When staying at an eco-resort in a beautiful natural environment, the last thing you want to do is toss chemicals down the drain. Many of the bath and body products we use today contain chemicals and oils that are harmful to plant life, wildlife, and our water systems. Even if you don't plan on using organic products at home, you should definitely try to use them when staying at an eco property or when traveling in rural areas.
Ideas:
Dr. Bronner's Castile Soap – This a perfect multi purpose soap you can use both in the shower and for hand washing. Dr. Bronner's aims to make socially and environmentally responsible products; they definitely do — and in all different scents like citrus-orange, rose, and eucalyptus.
Nature's Gate Natural Toothpaste – This toothpaste contains essential oils for flavor and baking soda for top quality dental care. Though it may not taste as sweet as regular toothpaste, it contains no harmful ingredients or artificial coloring. My favorite is the spearmint paste.
What are your ideas of an eco-friendly honeymoon? Tell us on Facebook or send an e-mail to [email protected]
Image courtesy of Finca Rosa Blanca
You have found the love of your life! He proposed a few weeks ago, and the two of you are both busy organizing your woodland wedding, which you intend to do in the enchanting forest of the national park. It will be a simple but fun gathering with your loved ones amidst giant old trees, with their creeping roots, and surrounded by a myriad of colors created by majestic plants and beautiful flowers basking in the sun. You and your future husband/wife are both nature lovers and having the opportunity to celebrate your love for each other in this magical place is a dream come true.
In the same spirit, you are also planning your honeymoon and don't want to have a negative impact on your beloved planet but are not sure how to proceed. Not to worry anymore! Even as newlyweds, you will be able to embrace the sustainability trend by planning an ecological honeymoon. Here's how to do it:
1. A Local Honeymoon
After saying " I do", the essential goal is that you spend quality time with your life partner. Although travel may be a shared desire, it is probably best to do something in your own country this time. With the current pandemic, you may be required to stay in quarantine upon arrival at your destination. So why travel to the other side of the world if you can barely leave the hotel? Moreover, a cozy local place, accessible by bus or train in a few hours, is always more environmentally friendly and saves money.
2. Embark on a Hiking Trip
If you enjoy being outdoors in the wilderness, a hike could be the perfect way to celebrate your new married life. Go on a hiking adventure to explore your honeymoon destination and marvel at the incredible biodiversity. Most packages offer tours that range from easy to more complicated, and you can choose the one that best suits your couple. But remember not to disturb the natural ecosystem, leaving it as you found it.
3. Think Sustainable Transportation
The easiest way to travel sustainably at your destination is to use transportation with a smaller carbon footprint. For example, cycling or walking are the best options, but you can also use public transport, including buses and trains when necessary. And if you really need a car, try renting an environmentally friendly electric vehicle from a car rental company that supports the cause of protecting the environment.
4. Go for a Bike Trail
Are you a couple who truly appreciates the benefits of fitness, and who would never turn down a physical activity? Look for a place that offers bike trails for your honeymoon! This will allow you to create beautiful memories like you never had! Since you'll be riding next to each other while enjoying nature, you'll also strengthen your marriage bond . You can even opt for a tandem bicycle for more fun.
5. Ditch the Gigantic Resorts
Did you know that by opting for room cleaning service during your stay in a resort, you also allow the use of several thousand liters of water? In fact, these huge resorts are anything but sustainable. They are known to have a destructive impact on the environment because of their amount of carbon dioxide emissions and their waste of energy, water, and food. Therefore, you can choose to lodge in a simple bed & breakfast, in a certified "green" hotel, or even go camping.
However, if you really don't want to compromise on your 5-star hotel stay, at least hang up the "Do Not Disturb" sign and turn off the air conditioning to be energy efficient.
Living in a sustainable world will not happen overnight, and it is more of a journey than a destination. Yet, every opportunity you have to contribute to environmental protection will be a step forward.
In the meantime, have you found other ways to go on an ecological honeymoon? Click on the "Comments" section below and share your idea with us.
We have some affiliate links across our platform, If you click on these links and choose to book something or buy something, we may earn a small commission but at no extra cost to you. We appreciate this and want to assure you our recommendations are completely impartial and 100% independent; we only recommend what we love and we think you might too!
Sustainability is at the forefront of our minds and incorporating conscious decisions in wedding and honeymoon planning is on the rise. We've written about how to make your honeymoon sustainable no matter where you're travelling to. We can all make better choices. Want to go a step further, then get a little off the beaten track while protecting our planet in our favourite destinations for an eco-friendly sustainable honeymoon.
Costa Rica
Costa Rica is usually at the top of any eco-friendly honeymoon destination list. The UN Environmental Agency awarded this wonderful adventure destination Champion of the Earth 2019. Not only is it on track to decarbonize its economy by 2050, but most of its energy is renewable.
Costa Ricans work hard on deforestation with over 50% of the land covered in forest with a quarter designated national park. We love this tour from G Adventures. Honeymooners can expect beautiful Pacific & Caribbean beaches, smouldering volcanos and roaring rivers with an endless array of adventure activities.
Slovenia
Slovenia is another wonderful destination and one of Europe's best-kept secrets! In 2018, it National Geographic named Slovenia as the world's most sustainable country. A staggering 60% of this Eastern European country is covered in forest!
The small but vibrant capital, Ljubljana, was voted greenest in Europe. Hike, bike, go glamping in the Slovene Alpine region, and visit Lake Bled- this is an outdoor paradise. Although Slovenia has one of the world's shortest coastlines you can dip your feet in the Adriatic or combine with Croatia for some incredible island-hopping options.
Galápagos Islands
The Galápagos Islands are one of the most precious parts of the world and thankfully the Ecuadorean government takes its conservation seriously. Tour operators must operate within the Galápagos National Park rules.
Tourist dollars help conservation efforts and we recommend booking with authentic companies like Intrepid Travel and G Adventures who work closely with locals to make sure your visit has a positive impact on the community.
Botswana
We adore Botswana for a safari honeymoon with a difference. 40% of the land is protected and there is an emphasis on preventing overtourism. Botswana was one of the first countries to introduce an Ecotourism Certification System.
Most lodges are built with natural materials, many are powered by solar energy and have dispensed with plastic bottles and filter drinking water onsite, not to mention employing local people. Botswana is home to the world's most dense elephant population.
Bhutan
Much is written about how Bhutan's Gross Domestic Happiness. Based on the 4 pillars of sustainable socio-economic development, environmental conservation, promotion of culture and good governance. This Himalayan kingdom is also carbon negative.
Tourism is regulated, meaning that visitors must organise their honeymoon through an official partner like G Adventures or Six Senses. Expect serene Buddhist culture, historical and natural wonders and a welcoming destination.
Have you considered a sustainable destination for your honeymoon? Let us know in the comments!
If you want to keep your honeymoon a little more pocket-friendly and a whole lot more planet-friendly, then you'll want to keep reading! There are a few great ways in which you can reduce your carbon footprint (and often reduce your bill at the same time) when it comes to eco friendly travel.
Wedding WOW Factor
Travelling by Train
Hopping on a train to your honeymoon destination is a great start when it comes to lowering carbon emissions. Whether you staycation in the UK or jump on the Eurostar, train travel kicks out considerably less CO2 per person than travelling by aeroplane.
There are a whole host of places that can be reached by train from the UK, so you aren't limiting your honeymoon adventures by choosing this greener method of travel. As we mentioned above, a staycation is becoming quite a popular option for honeymooners. Go surfing in Cornwall or walking in the Lake District, or for those who just want some good old R&R, book into a luxury spa and make the most of being pampered!
Photo by madeleine ragsdale / Unsplash
If you opt for a European honeymoon, definitely consider the Eurostar. Once you've reached London, you can jump on the Eurostar from St. Pancras and head to:
You can then travel beyond these cities by using local rail services.
Travelling by Boat/Ferry
If you don't mind a slightly slower journey at sea, then getting on a boat to your honeymoon destination could be the perfect choice for you. Part of the adventure is being out in open waters and having uninterrupted views of romantic sunsets and sunrises.
Ferries
A popular city to visit by ferry is Amsterdam, which does offer some romantic spots if you know where to look – with lush green fields, tulips and windmills, you could cycle around the countryside and have picnics in the sun. If your honeymoon is just going to be an extension of your wedding party, then there's nowhere better to party than Amsterdam!
Other places you can access by ferry are:
Commercial Boats
A recent trend has seen couples nabbing themselves a spot on commercial ships which are carrying cargo to a multitude of destinations. This sort of travel is available through certain specialist travel companies. Check out Cargo Ship Voyages or Freighter Expeditions to see the vast number of countries which could become an option for your honeymoon.
You could find yourself hooked to this way of travelling as it is a lot quieter and more relaxed than busy flights with connections. Although, it can get quite pricey the further afield you travel.
Travel by Bus/Coach
It may not be the most glamorous of all the modes of transport, but it's a great way to reduce your carbon emissions by sharing the journey with others. You can travel from the top to the bottom of the country making use of the Megabus or National Express services and coach travel is ideal for holidaying across Europe.
Fancy a trip to Disneyland Paris? There are loads of coach trips to get you to this magical place and it really isn't all that expensive… until you get to the gift shops.
The Complete Eco Honeymoon
If you want to continue your low carbon efforts beyond just travel, then why not stay at an eco-friendly resort and tailor your activities to suit? Take a look at this post by Earth Changers about the most romantic and green honeymoon spots.
Travel Once at Your Destination
Once you get to your honeymoon destination, why not opt to hire an electric car if you need one to get around. Of course, if you can get by walking, cycling or by using public transport such as trains and buses, this is the best option. Whatever is best for the environment, the most sustainable for the local communities and the most respectful towards the natural and cultural heritage of the area is the best for successful, environmentally friendly tourism.
Water bottles
Considering buying a reusable water bottle to use on your trip. This can be refilled from safe drinking water sources or, at the very least, from plastic bottles with larger capacity which still means you'll be using less recyclable or single use plastics overall.
Think: "responsible traveller"

Pack and travel lightly, look for a tour operator that specialises in green global travel and be considerate of the environment in everything you do but don't forget to enjoy the trip. Have fun!
Sign up for more like this.
Top 5 Wedding Venues in Staffordshire
Finding the right wedding venue for your big day can be a little tricky. Does it match your style? Is it in a good place? How many guests does it hold. the list goes on. So, if you're looking to get married in the Staffordshire area, then we're here to help you choose the perfect wedding venue.
How to plan a romantic proposal that's close to home
You don't need to travel to far-flung locations to sweep your partner off their feet! Here, Jack Jahan, from Ramsdens Jewellery, shares his tips for planning a memorable and romantic proposal close to home. When asked to imagine the perfect proposal, many of us picture getting down on one knee
Paper or Electronic Wedding Invitations?
Darling, look what came through the post today! Oh, this looks great! Where is the wedding? Is there a theme? My name is so beautifully handwritten! This is such a lovely keepsake!This is the reaction everyone hopes to get when sending their wedding invitations out. Your wedding is happening,
09 Sep Plan Your Perfect Green Honeymoon
You care deeply about making sure every part of your wedding is sustainable and eco-friendly… so, why not your honeymoon, too? Eco-conscious tourism is on the rise, and that means planning a "green" vacation isn't nearly as difficult as it used to be. What is "eco-conscious tourism," exactly – and why is it so important?
Ayers Rock, one of Australia's best-known natural wonders, receives more than 300,000 visitors per year. Millions of years old, this ancient red rock is considered a sacred site by the indigenous Anangu people, and its unique rock paintings make it a UNSECO World Heritage site. Sadly, years of tourism have left it largely desecrated.
Despite requests that visitors refrain from climbing on and around the sacred rock, tourists continued to do so time and again. They also left behind trash, urine, and feces, and many vandalized the site, chipping away stones to take as souvenirs and adding carvings of their own.
Now, Ayers Rock (also known as Uluru) is officially off-limits to climbers. People worldwide are generally becoming more aware of stories like this, which illustrate some of the negative impacts of mass tourism. Other impacts include the carbon footprint associated with air and car travel, as well as the socio-economic effects of over-tourism on the lives of local inhabitants.
Keeping these issues in mind, travel companies and individuals alike began taking steps toward establishing a more forward-thinking approach to tourism. Green Maya, for example, plans incredible luxury trips in beautiful Tulum, Mexico. Their goal is to provide a sustainable and educational adventure, introducing travelers to the rich cultural heritage of the area- all without causing undue harm to the native landscape or people.
Ecofriendly Travel , Home & Garden
This post may contain affiliate links. If you buy thru these links, we may earn a commission at no additional cost to you.
When Mark and I were planning our September 2012 nuptials, we made every decision with the question of "how much unnecessary waste will this produce?" looming in the back of our minds.
We had our wedding invitations designed like postcards to cut back on paper, featured caterers that used locally grown ingredients and decorated with potted plants instead of cut flowers.
So when it came time to plan our honeymoon, it only made sense that we would want our romantic trip to be green as well!
Choosing A Green Wedding Location
Choosing the right location was pivotal to making our honeymoon ecofriendly, the first requirement being that it had to be accessible without us catching a plane.
While even the simple decision of taking a direct flight compared to a layover can limit fuel, we decided that riding the train would allow our transportation to produce less air pollution than if we flew or drove.
Secondly, it was important to us that we supported a local economy that was making lifestyle changes and local initiatives to positively impact the globe rather than soiling it.
With these two qualifiers in mind, honeymooning in Montreal seemed like the best choice for these two Bostonians.
Limiting Fuel Consumption
In addition to making impressive advances in green practices, Canada's second largest city has an extensive network of buses and subways that made every corner of this metropolitan accessible without a car.
Moreover, everywhere I looked there were plenty of locals taking full-advantage of the bicycle friendly streets.
By cycling about Montreal, Mark and I became submerged in the local culture's lively and international persona much more than if we had quickly cabbed it from one tourist attraction to the next.
In fact, we fell in love with the area so much that we decided to spend all of our time in Montreal instead of continuing on to Quebec City like we had originally planned, further limiting our personal fuel consumption.
Cultivating natural greenery was clearly a top priority for the city, as it had plenty of gorgeous parks like Mount Royal and Montreal's Biosphere is a gorgeous facility dedicated to raising ecological awareness.
Finding An Eco-Friendly Hotel
A crucial element to making our honeymoon ecofriendly was to stay at a hotel that had green practices.
Hotels can significantly limit their impact by taking such actions as substituting incandescent bulbs compact florescent lights, installing dimmers on lights and encouraging optimization of natural light, purchasing recycled materials, distributing keycards made from biodegradable textiles and slightly decreasing the pressure of showerheads.
Mark and I opted to stay at a bed-and-breakfast and simply took two minutes over the phone to ask the owner what efforts they were taking to limit the establishment's waste.
This not only allowed us to make an informed decision about the businesses our dollars supported, but it also informed owners that their environmental choices were important to travelers and could ultimately sway profit.
As guests, we did our part by informing the staff that daily washing of our towels and linens was unnecessary, as well as turning off the lights when we left the room even though the electric bill wasn't ours to pay.
Eating Organically
What greater way is there to experience a culture than through regional cuisine?
Except for a quick trip to Subway restaurant for a sandwich, Mark and I visited restaurants that proudly bought from local growers that used organic practices.
If you're a light eater and anticipate leftovers (like myself), buy containers made from biodegradable materials in which you can discreetly pack away the excessive food in order to avoid Styrofoam products or having the rest of the meal go to waste.
Additionally, if you are taking sight-seeing tours, be aware of the mode of transportation that is being used. Take bus tours with companies that have environmentally-friendly vehicles, or elect to cruise down the river in a sail boat rather than a steam boat.
Enjoying A Green Honeymoon
As my honeymoon to Montreal demonstrated to me, cutting back my personal carbon footprint did not translate to cutting back on fun or refinement.
Mark and I feasted our eyes on spectacular views, dined on delicious cuisine and shared true romance as we walked hand-in-hand through the cobblestone streets of Old Montreal, and we did it without souring the environment.
Through a series of simple decisions, we can all make our honeymoons just a little greener in order to make our world just a little lovelier.
Caroline Passio lives in Boston Massachusetts with her husband, Mark and their beautiful twins, Landon and George. When she is not changing diapers, rocking crying babies to sleep and sneaking naps in between, Caroline enjoys teaching tai chi and writing about her experiences with natural parenting practices and healthy living.
My experience with living green consists of taking baby steps (like making one big change each year as my New Year's resolution) — because I've seen too many people burn out on trying to 'Save the Planet'. I share a lot of Simple Ways To Go Green, as I find new and successful strategies that have worked for me. While I'm baby-stepping my ecofriendly habits in life, you will find me at the corner of Good News & Fun Times as publisher of The Fun Times Guide (32 fun & helpful websites).
The well-documented rise of plastic in our oceans means that today some of the most picturesque beaches in the world are being swamped with plastic, to the point where 37% of people want to do a beach clean on their holidays. Honeymooners are also being put off the extensive air miles it takes simply to get from A to B with one couple noting that their dream honeymoon to Los Angeles required two plane journeys and a 270-mile car journey.
Research from leading holiday organising platform Booking.com predicts that this year many couples will look for sustainable experiences while accommodation providers in main resorts will make it their mission to reduce plastic use. Movements like this mean people are beginning to consider the carbon footprint of some of the world's most sought-after honeymoon destinations and alternative options which are either closer to home or have less of an environmental impact.
Count on Me, a Dorset-based organisation committed to cutting carbon, has worked out the carbon footprint of different honeymoon destinations by inputting variables like air miles, honeymoon length, excursions and food consumed. A honeymoon in Thailand, with a stop in Bangkok and internal flights to different destinations, could equate to using a huge 65.5 tonnes of carbon; shocking when the average carbon footprint of one person for one year is 14 tonnes. Destinations like Thailand require several plane journeys and transport throughout the city centres, meaning fossil fuel use is extremely high. A honeymoon to the USA, with long-haul flights and car rental can also use over 15 tonnes in just two short weeks.
If these figures do not sit well on your green conscious there is another option; you can choose a 'green' UK honeymoon which needn't compromise on luxury, style or quality, and as they increase in popularity, more and more options are now available. Kirsty and Richard Gibson from Surrey got married at The Green House Hotel in May 2015 before returning to the eco-boutique Bournemouth hotel for a mini-moon in April this year.
The Green House Hotel is entirely self-sufficient and carbon neutral generating its own electricity on site and producing energy from solar panels.
Kirsty said that the hotel goes to great efforts to be as eco-friendly as possible. "The hotel reduces plastic use and filters all the water they serve guests rather than bringing in bottled water. They also use reclaimed furniture made from trees which have fallen in storms."
Kirsty and Richard's honeymoon at The Green House Hotel used only 0.5 tonnes of carbon which, when compared to a Thailand trip or the average carbon footprint of one person, is an astounding difference. Speaking of the hotel's local produce, Kirsty said: "We love that the hotel is so eco-conscious, and all the food is ethically sourced and supports local suppliers."
General Manager of the Green House Hotel, Olivia O'Sullivan, said: "Back when we opened in 2010, we had a vision to create the most sustainable and eco-friendly hotel in the UK. The values and ethos of the hotel reflect my own personal values, and as a team we consider the ethical value of everything we do. "It's so important to consider your environmental impact when travelling and what better time to do it than when planning your honeymoon which marks the beginning of a new chapter?"
Yes, There Is Such a Thing as an Eco-Friendly Honeymoon Destination
The caterer has been paid. The vows have been said. The rings have been exchanged. Next up — the honeymoon.
For many LGBT newlyweds, the honeymoon is an extravagant escape, a time to relax after the stresses of wedding planning and family wrangling. It's an opportunity to spend quality time with the one you love, before heading back to the real world of careers, family, friends and the routine of married life. While many couples opt for beach vacations or European getaways, one hotel is making a case for a new kind of celebration — the eco-friendly honeymoon.
As with many European coastal destinations, Italy's Amalfi Coast is a hotspot for LGBT travelers and honeymooners. The hotel Il San Pietro di Positano is nestled among this picturesque coastline, providing the ultimate destination for newlyweds seeking a slice of post-wedding luxury. With its private beach, spectacular views, deluxe suites and secluded atmosphere, Il San Pietro di Positano is one of the most romantic honeymoon destinations in the world.
Opened in 1970 by Carlino Cinque, the hotel has been family-run ever since. It's been host to countless celebrities, colorful photo spreads and has enjoyed spots on lists detailing the best hotels in the world. It's ideal location (halfway between Mediterranean coast and the Monti Lattari Mountains) and classic style make it a popular destination for guests looking for true Italian hospitality. But it's not just about history and tradition. In fact, the Cinque family is dedicated to bringing modern conveniences and constant improvements to the hotel. From updated suites to blooming gardens, the Cinque family is never content with the status quo. This dedication to quality shows, leaving guests breathless and ready for multiple stays.
In keeping with their commitment to a premier hotel experience, the property recently went through a nine-month renovation, specifically focused on the world-class fine-dining restaurant, Zass. Now a lavish two-story space, this $3.2 million eco-kitchen features state-of-the-art equipment, from temperature-controlled countertops to refrigerators that generate energy and heat water for the entire hotel, officially making it the most environmentally friendly kitchen in the world.
All this attention to detail is well worth it. In 2002, the restaurant was awarded a coveted Michelin star. Today, Chef Alois Vanlangenaeker's menu is a delectable combination of innovative flavors and traditional Italian ingredients. Many of his creations rely on produce from the property's gardens, as well as local growers. "My aim is to enhance the existing product," he says. "I have great respect for the ingredients." And guests seem to agree, eagerly reserving tables with unforgettable Mediterranean views and splurging on a truly one-of-a-kind dining experience.
Fine dining and eco-friendly energy aren't the only things produced by Zass. Each of the property's five pastry chefs hit the kitchens at 4:30 every morning, making hundreds of mouthwatering croissants, pain au chocolats and Danish-style pastries. Even better, these delightful treats are made with the kitchen's own sourdough starter, the same used every morning, continually reproducing and regenerating after each pastry-making regimen.
With only 56 rooms, it's no wonder Il San Pietro di Positano is known for its intimacy and seclusion. But the elegance doesn't stop there. Within each suite guests will find exquisite tiled detailing, carefully selected furnishings and unprecedented views of the breaking waves of the Mediterranean Sea. Some of the luxury suites even have private elevators and Jacuzzi tubs, for those seeking the epitome of Italian indulgence.
With a relaxing night's sleep in a stunning suite and an unforgettable meal at a world-class eco-friendly restaurant, what's next for Il San Pietro di Positano guests? The private beach, of course. The only nearby hotel to feature it's own beach, guests are treated to yet another restaurant experience, as well as a seaside bar for afternoon cocktails or evening nightcaps. For those feeling adventurous, a walking path leads from the hotel to the shore; for others, a convenient elevator transports guests to stunning views of the crystal-clear cove and pebbly beach.
If you're called by the mesmerizing sea, you're in luck. The Il San Pietro di Positano has its own yacht, affectionately called Joey. This Morgan 44 private yacht can be charted by guests for half or full days — the perfect way to explore the world-famous Amalfi Coast and the nearby Gulf of Naples.
No matter where your honeymoon travels may take you, don't forget about Il San Pietro di Positano. With its stunning views, exclusive setting, environmentally friendly facilities, private amenities and Italian hospitality, it offers everything newlyweds could hope for in a romantic destination.
This blog is about how to make a eco-friendly GREEN Wedding & Green Honeymoon. The use of Honeymoon registry can help in planning a eco-friendly travel. This will be a dynamic blog. It will be constantly changing. Save it as a Favorite and keep coming back for ideals. Thanks for viewing it. BOOK TRAVEL: www.ourtravelregistry.com
Your Honeymoon Travel Agent
Have you heard of a Honeymoon Bridal Registry
The Honeymoon Bridal Registry
The Honeymoon Bridal Registry . where your wedding gift can be their perfect Honeymoon.
Wedding Couples . on your honeymoon bridal registry list anything you want to do on your honeymoon. even portions of your trip. It works the same as a gift registry. Your guests give you portions of your dream honeymoon. The perfect, unforgettable gift.
Travel Video
Blog Archive
▼2008 (5)

▼May (4)

Honeymoon Wishes – Honeymoon Registry where your w.
Couples FAQ about a Honeymoon Registry
Timeline of Honeymoon Bridal Registry
Honeymoon Registry Planning – How will I know how .
Wednesday, May 21, 2008
Honeymoon Wishes – Honeymoon Registry where your wedding gift is a Romantic Honeymoon
Wednesday, May 14, 2008
Couples FAQ about a Honeymoon Registry
What does this honeymoon bridal registry provide?
The honeymoon bridal registry provides a service which allows you to register your entire honeymoon or destination wedding online. You also receive a free wedding website, announcement cards, a guest message board, bridal shower games and gift announcement cards! Through the honeymoon bridal registry, your guests can give you portions of your honeymoon vacation or destination wedding as a wedding gift! Instead of a "place setting for the table", you could receive a "romantic honeymoon dinner" or help with an "upgrade to a honeymoon suite" as a wedding gift. There are no set up fees to use this honeymoon bridal registry.
. keep coming back for more FAQ
Why should we use this Honeymoon registry?
Using the honeymoon gift registry allows you to pre-plan what you want to do on your honeymoon or at your destination wedding. And, using a honeymoon bridal registry is so much more personal than asking your guests outright for cash! Guests will choose something special that they would like to give you as a wedding gift. Unlike getting envelopes with checks in them at the wedding and then leaving the next day for your honeymoon trip, a honeymoon bridal registry allows you to know ahead of time what you will have available for extras and upgrades on your honeymoon or destination wedding. You can even register, get the word out early and have gift money come in to help with the initial costs of the honeymoon trip as many of our wedding couples do.
More couples today are seeking out trips that have a lower environmental impact – especially when it comes to choosing a honeymoon destination. Actually one of the best means to keep your carbon footprint low while traveling is to stay close to home. We have, however, included some amazing eco-honeymoon destinations in other countries.
Bardessono
Photo courtesy of Bardessono
Proof positive that eco-friendly doesn't necessarily mean that you'll sacrifice luxury or comfort. This exclusive hotel and spa in the heart of California's Napa Valley wine country is powered completely by the solar panels on its roof and has won awards as the best green hotel. Their spa has a reputation for being not only green but also indulgently luxurious. Beyond the spa, their rooms have built-in massage tables for in-room massages. The rooms are also equipped with all the best amenities as is the rest of the hotel including a world-class restaurant and bar, pool, complimentary valet parking, bicycle use, and refreshments. Perfect for nearly any getaway, but especially for your eco-friendly honeymoon.
MGM Resorts
Photo courtesy of MGM Resorts/Vdara
MGM Resorts International owns properties lining the Las Vegas strip including MGM Grand, The Signature at MGM Grand, Mandalay Bay, Delano Las Vegas, Luxor, Excalibur, New York-New York, Monte Carlo, Aria, Vdara, Bellagio, The Mirage, and Circus Circus. While the leaders of their MGM Resorts International Green Advantage initiative are Vdara and Aria as they are the first resorts in Nevada to receive a five Green Keys rating, they've taken steps with their other properties to increase their green ratings. This includes replacing the lighting under the water feature at Bellagio which has reduced the energy consumption of the feature by 75%. Our choice for your eco-friendly honeymoon is Vdara Hotel and Spa as it is a smoke-free spa hotel on the strip that also doesn't have a casino, making it more romantic and intimate but just steps away from all the action Las Vegas offers.
Jicaro Island Ecolodge
There's not much that's more romantic than a private island getaway. Named Unique Lodge of the World by National Geographic, the Jicaro Island Ecolodge in Lake Nicaragua is the perfect romantic, tropical, eco-friendly honeymoon destination you desire. "Located just a short boat ride from the colonial town of Granada with spectacular views of the Mombacho Volcano across the lake." Jicaro Island Ecolodge features nine private luxury casitas which "provide the perfect setting for romantic escapes, honeymoons, tours, and activities as well as wellness and yoga retreats. Immerse yourself in a magical island experience filled with peace and tranquility."
Treehotel
Photo courtesy of Treehotel
A love of the environment generally goes hand in hand with someone calling you a treehugger which makes the Treehotel a perfect – if not obvious – choice for your eco-friendly honeymoon. Your love of nature will reach new highs as the landscape hotel lets nature and imagination run wild.
Gaze out at Sweden's spectacular nature from up in the Mirrorcube or the UFO. Watch the Northern Lights illuminate the sky above you and your snowmobile, or take a fishing trip and learn all about the berries and mushrooms you pick up along the way. One thing's for sure at the Treehotel, you'll be inspired by your surroundings and experiences.
While the hotel boasts a restaurant and a spa, the main focus at Treehotel is activities in nature including hiking, kayaking, rafting, biking, moose safaris, and more.
Will you choose to book an eco-friendly honeymoon? For further honeymoon inspiration, read The Best Honeymoon Destinations in March.
By Grady Savage on Mar 20, 2019
twitter
facebook
mailto
flipboard
Making choices for your wedding can be complicated enough, but what if you're a couple who wants to be sure that your wedding choices are ethical and eco-friendly? Luckily, there are a few simple ways to help ensure that your big day is as beautiful, fun, and earth-friendly as possible. Here are some ways to host an eco-friendly wedding day.
1. Choose Local Vendors with Sustainable Practices
As you're making choices for the major aspects of your wedding day, such as your venue and major vendors, check with the companies about their policies on sustainable practices. Try to find vendors who are consciously trying to cut down on their waste and remember that choosing local businesses as much as possible will cut down your carbon footprint. Make sure your venue has a clear recycling and/or composting plan. If they don't already have something in place, see if they will work with you to put something together. Find a farm-to-table who uses locally-grown or sourced, in-season food. Don't be afraid to ask if your vendors have donation plans in place for items such as leftover food or flower bouquets—and if they don't, ask if they'd be willing to begin the practice! Seeking out vendors who share your values ahead of time will mean less work for you and more assurance that sustainable practices are going to be in place for your big day, and asking these questions may even inspire them to begin to work on even more sustainable practices, so be sure to speak up!
2. Reduce Paper Use by Going Digital
Although it may make sense to use a paper formal invitation (use recycled paper!) it might surprise you just how easy it is to go digital with most everything else. Save-the-dates, response cards, direction instructions, and even menus and programs can be made digital to avoid paper use. Wedding websites are very common now and are a great way to communicate any and all pertinent wedding information without using a single piece of paper. It also has the added benefit of having all of the details in one place, so your guests can easily pull up your site and get their questions answered with a single click!
3. Reduce Travel to the Venues
Choosing a location for your wedding that's local to as many guests as possible will reduce your event's fuel use, as well as the need for guests to stay in hotels or other such locations, which often do not have sustainable practices. If possible, having both your ceremony and your reception in the same location can help reduce the need for guests to travel even more. Or if that's not an option, consider providing some kind of group transportation, such as a bus or trolley, to help shuttle guests from one spot to the other. And, of course, encouraging carpooling and other ride-sharing options is also always a good idea (plus it's a great way for guests to get to know each other!).
4. Borrow Decor Instead of Purchasing Brand New Items
Not only can you rent classic items such as linens and dishware, but there are now some companies that will rent out decor items as well. And if you can't find anything that suits your tastes, remember to seek out friends and family who may have leftover wedding items from their celebrations. There's likely no need for you to purchase 17 tablecloths if your cousin just bought a set for their wedding six months ago. Renting or borrowing items is a great way to get the aesthetic you're looking for without unnecessary waste.
5. Ditch the Non-Essentials
This may seem like a no-brainer, but don't feel the need to have every single "wedding" thing on the planet. If you can't find an eco-friendly favor you like, feel free to ditch the idea altogether, or replace it with a charitable donation in honor of your guests. If you think wedding programs are unnecessary or hate to use paper on another typical wedding item, don't give into the pressure!
6. Create a Thoughtful Gift Registry
Make sure you register for items that are ethically sourced and made of sustainable materials. Don't feel the need to register for "classic" items if you know you don't want them or won't get use out of them. Another option is to create a honeymoon fund, house down payment fund, or charity registry instead and forego physical items completely.
7. Consider Rental Dresses and Suits
A great option for reducing clothing waste is by renting your wedding garments as much as possible. People often rent tuxes or suits for their groomsmen, but consider using a rental option for the bridesmaids as well, and even for you and your partner if you can. There are many websites that offer gorgeous options for rental gowns, for everyone from flower girls to brides to parents, and it's definitely worth checking those out to see if you find something that suits your needs. If a rental option isn't the best fit for the spouses-to-be, think about asking family or friends if they have any vintage options that you might be able to wear—it's a great "something borrowed," will give an awesome story and feel to your day, and is sustainable, too!

For those that are environmentally conscious, there are many frustrations with the travel industry. Due to transportation emissions and lack of opportunities to practice environmentally friendly practices, it can be difficult to travel in a socially responsible way. Thankfully, there are many ways that the travel industry has shifted to provide eco-friendly options for travelers. In this article, we will share how to plan an eco-friendly vacation.
1. Pick the Right Mode of Transportation
When you can avoid it, try not to travel on airplanes. Although these vehicles often save time when going to a distant location, they emit a large amount of carbon dioxide. When possible, travel by car. Although there are still emissions that are released, they are on a much smaller scale. If you do have to travel via plane, choose a nonstop flight. The take off and landing of a flight is the most wasteful in terms of CO2 emissions. By having a nonstop flight, you avoid unnecessary waste.
2. Visit a Green Resort
If you are looking for a restful vacation that allows you to kick back and relax, you likely will consider all-inclusive options. Unfortunately, many all-inclusive destinations waste tons of food, beverages, and consumer goods on a daily basis. There has been a rise in beautiful destinations that place a value on sustainable practices such as recycling, using fair trade products, and integrating seasonal produce into every meal.
3. Opt for Outdoor Activities
Depending on where you are traveling to, you likely have the option to participate in indoor or outdoor activities. When you primarily engage in outdoor activities, you are not wasting the chemicals, energy, and consumer products that you would use otherwise. Spending time outdoors allows you to gain a greater appreciation for the earth and all that is in it. During your time in the wilderness, make sure to avoid littering or defiling the natural environment.
4. Support the Local Economy
Whether you are in San Diego or Costa Rica, try to support the local entrepreneurs in the economy. From buying sustainable goods to eating seasonal produce, you can help support the community. When you are not consuming goods that have been shipped in from thousands of miles away, you are helping to promote a local economy that does not rely on highly processed goods that require a large amount of CO2 emissions in order to be shipped to the region on a regular basis. When you choose organic options you are helping support the effort to reduce the waste , chemicals, and hormones that are typically associated with food production. When you buy locally-made souvenirs, you are supporting an economy that relies on the environment surrounding them.
Summary
Nowadays, it is fairly easy to go on a eco-friendly vacation. From driving distances to local souvenir shops, there are many small things that you can do that will eventually make a big difference in the sustainability of the environment. By requiring these options on a vacation, more resorts and cities will find value in implementing environmentally conscious options into the framework of their tourism industry.
Sometimes, you need a vacation. Whether you are overwhelmed with your career or planning to propose to your fiance with a ring from Love & Promise Jewelers , a vacation can help you relax, celebrate, and take a step away from the daily stresses of life.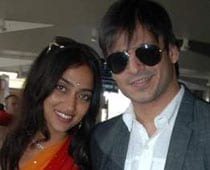 Highlights
Come January, Vivek Oberoi and his wife Priyanka will be off to the Red Sea for their eco-friendly honeymoon.
"Priyanka and her family have always supported causes that help protect the environment and ecosystem," said a source close to Vivek.
"The eco-conscious couple had ensured that the wedding invite and the bag carrying the invite were made from handmade herbs and that the scroll was made from 100 per cent recycled materials. As far as choosing a honeymoon destination was concerned, it was Priyanka who suggested they go in for responsible tourism," the source added.
Elaborating on 'responsible travel' the source says, "Vivek and Priyanka are going to the Red Sea for their honeymoon.
"Eco-friendly companies that arrange holidays for people, use a certain percentage to rehabilitate ecologically damaged places like jungles where wildlife is endangered, beaches where turtle breeding have been hampered and coral reefs that are dying out. The couple is going on a tour organised by one such company."
Apparently, Priyanka likes responsible travel. "Priyanka brought it to Vivek's notice that one could be environmentally responsible while on holiday too. Their company will give a percentage of their travel fees to maintaining beaches and marine life. Vivek will perform for New Year in Dubai and then take a yacht in the middle of the Red Sea to spend his honeymoon."
Even as Vivek Oberoi is busy planning his honeymoon, a recent story on a TV channel has left him and his family feeling disgusted.
Apparently, the channel stated that the actor invited them to cover his honeymoon and share bedroom secrets at a huge price.
A source close to the actor said: "Vivek has always been very protective about his family and even kept his wedding a private affair. How could he invite the channel for his honeymoon in return for money? He plans to send a legal notice to the channel. The Oberois are extremely hurt. The channel even put up the story on Twitter as a trending topic. If the channel doesn't respond to the legal notice, Vivek will sue for defamation. He wants to send a strong and clear message that his family is off limits!"
Come January, Vivek Oberoi and his wife Priyanka will be off to the Red Sea for their eco-friendly honeymoon.
"Priyanka and her family have always supported causes that help protect the environment and ecosystem," said a source close to Vivek.
"The eco-conscious couple had ensured that the wedding invite and the bag carrying the invite were made from handmade herbs and that the scroll was made from 100 per cent recycled materials. As far as choosing a honeymoon destination was concerned, it was Priyanka who suggested they go in for responsible tourism," the source added.
Elaborating on 'responsible travel' the source says, "Vivek and Priyanka are going to the Red Sea for their honeymoon.
"Eco-friendly companies that arrange holidays for people, use a certain percentage to rehabilitate ecologically damaged places like jungles where wildlife is endangered, beaches where turtle breeding have been hampered and coral reefs that are dying out. The couple is going on a tour organised by one such company."
Apparently, Priyanka likes responsible travel. "Priyanka brought it to Vivek's notice that one could be environmentally responsible while on holiday too. Their company will give a percentage of their travel fees to maintaining beaches and marine life. Vivek will perform for New Year in Dubai and then take a yacht in the middle of the Red Sea to spend his honeymoon."
Even as Vivek Oberoi is busy planning his honeymoon, a recent story on a TV channel has left him and his family feeling disgusted.
Apparently, the channel stated that the actor invited them to cover his honeymoon and share bedroom secrets at a huge price.
A source close to the actor said: "Vivek has always been very protective about his family and even kept his wedding a private affair. How could he invite the channel for his honeymoon in return for money? He plans to send a legal notice to the channel. The Oberois are extremely hurt. The channel even put up the story on Twitter as a trending topic. If the channel doesn't respond to the legal notice, Vivek will sue for defamation. He wants to send a strong and clear message that his family is off limits!"
With all the blogs, newsletters, and advertisements inundating our feeds with travel wanderlust, it's easy to see how any couple could have a hard time coming up with the perfect honeymoon plan. Rather than feeling overwhelmed by a whole globe full of options, here are a few quick tips that'll help you stop fretting and start planning your honeymoon.
Determine your budget.
First and foremost, you'll want to decide on a budget for your honeymoon. Once you've come up with an overall number of what you can afford to spend, you can start breaking that down into daily expenses. This is helpful for narrowing down your options when you get to the point of booking flights and hotels. It's important to be realistic and also include meal estimates, baggage fees, taxis, an occasional splurge on a night out, and any other predictable expenses.
Decide what kind of adventure you're into.
While you may have individual preferences like beaches or mountains, there's likely a specific type of adventure you think you'd both enjoy together. Whether that's a foodie tour through the South of France, a meditation and yoga retreat in Bali, hiking Patagonia, or simply going on a road trip through the Grand Canyon, there's an adventure profile for every couple. Figure out what shared experiences you're both enthusiastic about and start ranking the ideas on a bucket list of sorts. Just because you can't accomplish everything on your honeymoon doesn't mean you won't get to it at another time.
Be realistic about travel dates and time of year.
Many couples are only able to take one or two weeks off for their honeymoon, so you'll have to factor that into the equation. Also keep in mind that other parts of the world, like Australia or New Zealand, may be in the middle of the opposite season, so you'll want to keep temperatures in mind. Be careful not to pack too many destinations into your itinerary, as that can quickly lead to both of you feeling more burnt out than calm and relaxed. Spending at least four days between travel days is usually a good window.
Research, research, research.
You might consider hiring a travel agent for your honeymoon planning, and he/she can easily talk you through options based on your budget and adventure style. You may be the type to scope out online deals and DIY your itinerary. Either way, you'll have to start gathering ideas somewhere. Social media, travel magazines, friends' experiences, and even some blogs are helpful tools for inspiration. The Venue Report offers a searchable list of venues and hotels around the world that are both inspirational and aspirational, with lots of roundups and getaway guides that are honeymoon worthy.
Give yourself deadlines.
Similar to planning your wedding, it's helpful to break out the honeymoon planning and booking into a timeline with real deadlines. Since you're likely to be planning both the wedding and honeymoon simultaneously, putting a time cap on your research is something you'll thank yourself for while you're sitting on that remote island sipping on cocktails with your new spouse.
Some posts here on ARoseTintedWorld may contain affiliate links. This means that if you click a link and buy a product or register, then I may receive a commission at no extra cost to you. I may also use products from the companies mentioned in these posts. Thank you for supporting my blog!
The pandemic and the constant lockdowns have been a massive struggle for everyone, and especially for those couples who have been planning their wedding and honeymoon. There are lots of things that you need to think about and consider if you are starting to look to plan your honeymoon, especially if you want to plan a multi-country honeymoon.
Planning A Multi-Country Honeymoon: Our Practical Guide

Organisation Is Key
Set Your Budget
Consider the Countries You Want To Visit
Check Your Passport Documents
Planning A Multi-Country Honeymoon: Our Practical Guide
Planning a honeymoon abroad is something that takes a lot of organisation and planning in normal times. But by planning a multi-country trip, with some travel restrictions in place, there are additional things that you will need to think about. So here are some top tips to help you to plan the ultimate multi-country honeymoon.
Organisation Is Key
One of the main things that you need to do in order to make sure that you plan an amazing honeymoon is to make sure that you are organised. This is even truer if you are planning to travel to multiple countries because it will take a lot more organisation and planning.
You will need to think about your timescales and how long you want to stay in each country. This may be only a couple of nights in each place. Or you might want to treat yourselves to a really luxury holiday and choose a few different places to stay a whole week. Whatever duration you choose to stay for, you will need to think about where you are going to stay in each location.
Once you have decided where you are going to stay and for how long, you need to think about how you are going to travel between the countries. If you are staying in places that aren't too far apart you could choose to travel on a bus or train, if the locations are far apart then you would need to think about flying there.
Set Your Budget
As with all of your wedding planning, thinking about your budget is key to ensuring that your plans go as smoothly as possible. If you are planning to visit multiple countries then you will need to ensure that you are really strict with your budget.
You will probably also need to ensure that you have a bigger budget than someone who is only visiting one country. Although depending on the activities you decide to do when you are on honeymoon, you can be creative with your spending.
If you have your heart set on some particular countries that you want to visit but they are going to take a lot of your budget, you may want to consider staying in places that are cheaper, such as hostels or even camping, which can be a lot of fun.
Consider the Countries You Want To Visit
One of the most fun parts of organising a honeymoon abroad is looking at what countries you want to visit. It's a good idea to sit down with your partner and put a plan together.
But also consider your budget when you are doing this, as it's easy to get carried away and overspend. Do some research on your chosen locations. See what other people have said about them. And also find out if they can recommend any nice areas of interest.
The choices of where to go for your honeymoon are endless and there are lots of warm and exotic countries that you can go to. If you mention to travel agents that you are on your honeymoon you may be able to get some good deals as well.
Check Your Passport Documents
This might seem like a really obvious thing but when you are planning your wedding and honeymoon, make sure that you check that both of your passports are in date and valid. Depending on the time of year that you are going on your honeymoon, there are certain months where it can take longer to receive your documents back from the passport office. So make sure that you are organised and get things sent off with plenty of time to spare
*This article on how to plan a multi-country honeymoon is a collaborative post – for more details please see my Disclosure Policy
After celebrating your wedding day surrounded by family and friends, your honeymoon is the time to get away in the company of the person you love. The traditional honeymoon often consists of a romantic couple of weeks in the sun, though it is becoming increasingly popular to extend the honeymoon, whether it is by weeks or months, and travel further, for longer, and take in multiple countries or venues. So if you're planning an extended honeymoon, we have some top tips and practical advice…
(First published 2015)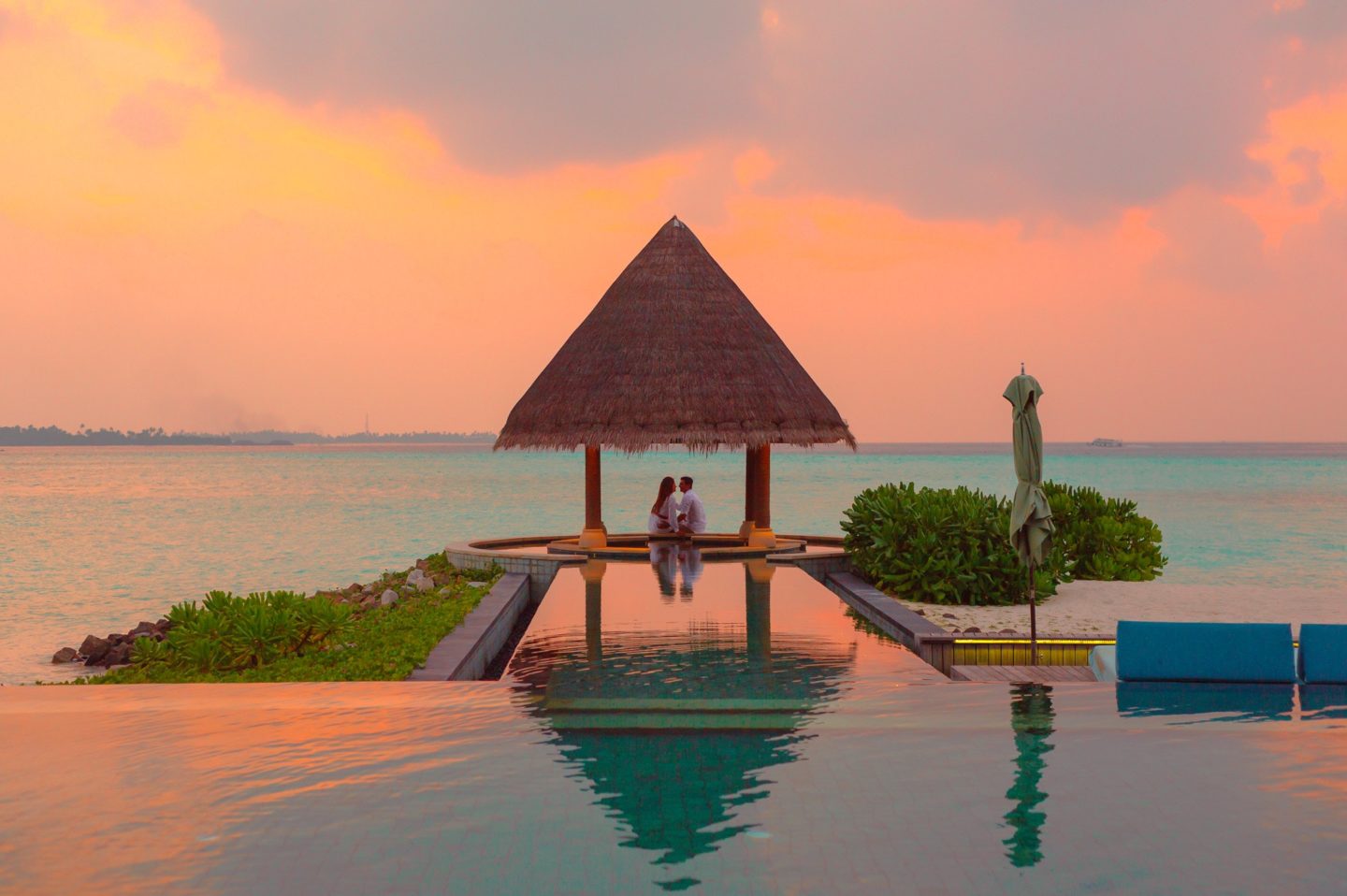 There are, of course, many practicalities to consider when planning an extended honeymoon. Cost is clearly a prime factor as well as how you might manage a prolonged break from work. There is also the huge issue of where in the world you want to travel, how many destinations, how you will travel from one location to another, where you will stay, and what you want to do at each destination. The beauty of an extended honeymoon is that it leaves behind the notion of a celebratory holiday and takes you into the realms of adventure. Once you have managed the practicalities of speaking to your boss, organised someone to look after your home, and planned your clothing and equipment needs, you can really start to plan your once-in-a-lifetime trip.
Extended honeymoons can take in a variety of themes along the way, selecting specific destinations to align with a particular phase of the trip – a secluded white sandy beach setting for romance; a bustling, cosmopolitan town for culture; a carefully chosen region for cuisine; or a remote mountainous region for adventure. There is a destination for all tastes and desires.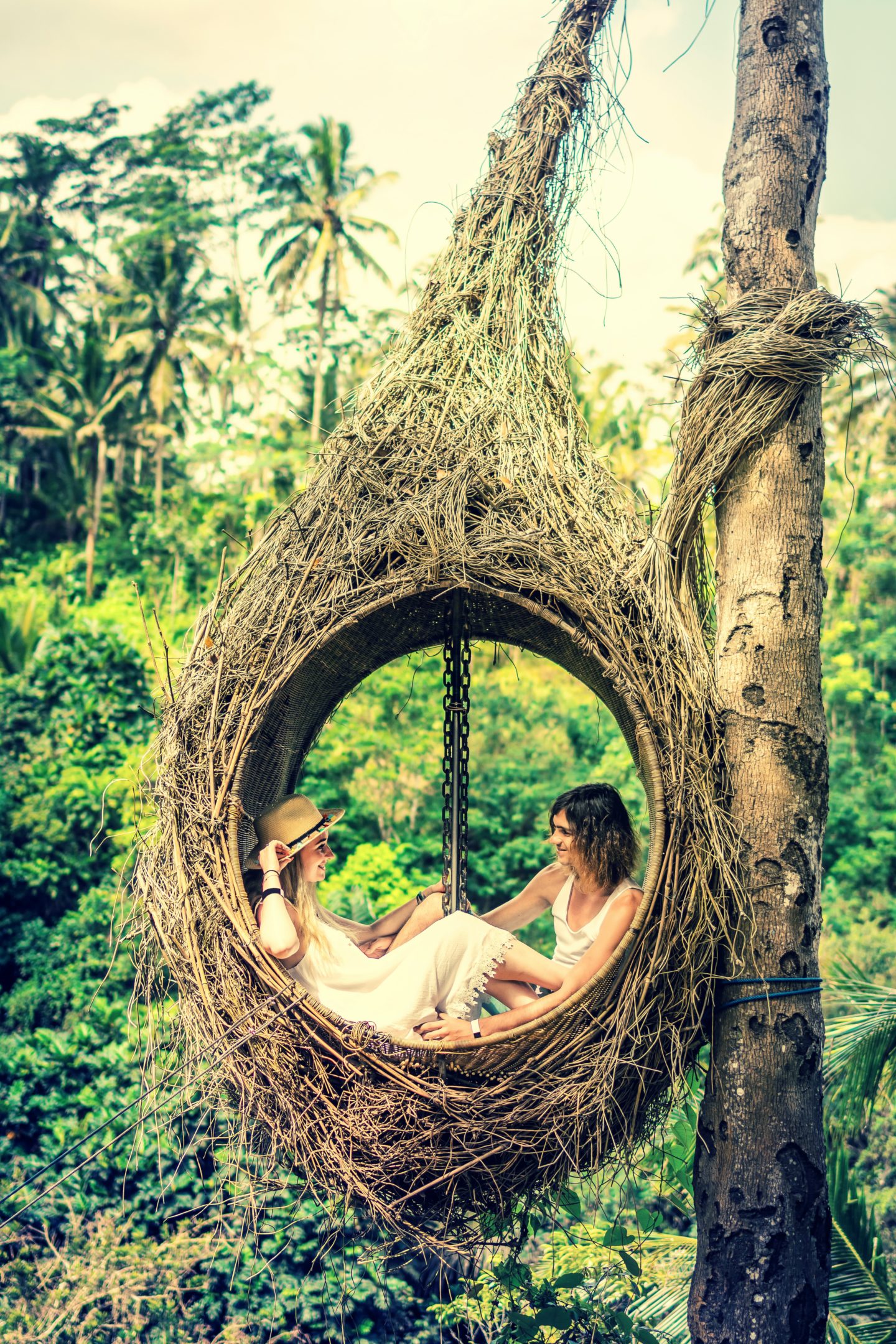 Budgeting for your trip will be a crucial factor in achieving all that you wish for on your honeymoon. There are some great ideas to assist in paying for such things as hotels, flights, and other costs that are required to be paid before you leave, and there are fantastic products and Apps that can assist you in sticking to your budget whilst you are away, eliminating the fear of running out of money. TransFast can assist in the management of your finances by ensuring swift transfer of funds at the most competitive exchange rates, enabling you to get the most out of your budget. Payments can be planned so that there are specific funds available for each phase of your honeymoon.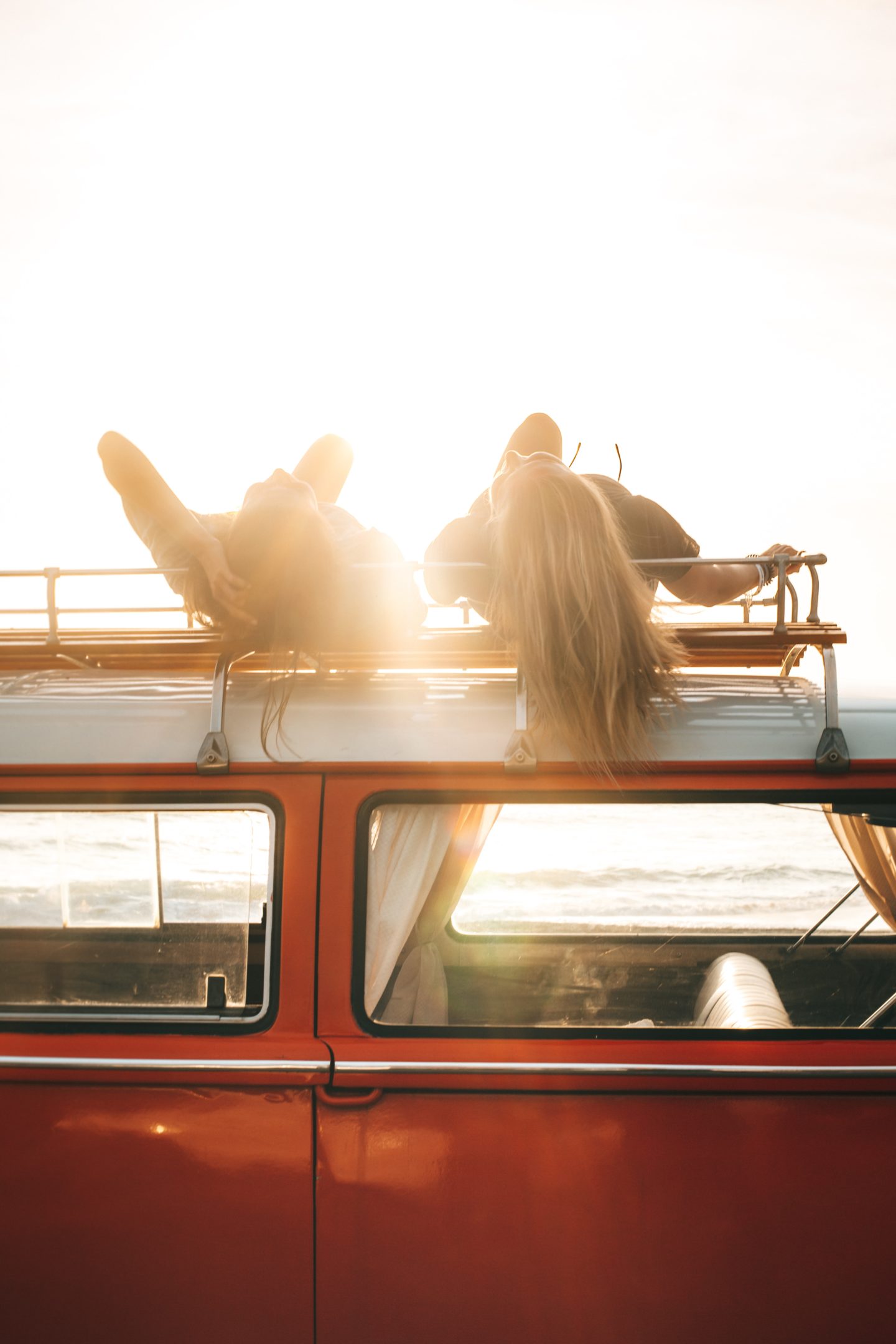 A popular choice is to set up a registry where your family and friends can contribute to the overall cost of your honeymoon. You can set up a wish list of activities or destinations, and your guests can contribute to the cost of their chosen one. There are many Apps available that keep all your travel plans in one easy to manage program, allowing you to see all of your flights, hotel reservations, trip itinerary and anything else you schedule into your time away. There are also Apps that can calculate expected expenditure, giving up-to-the-minute budget detail.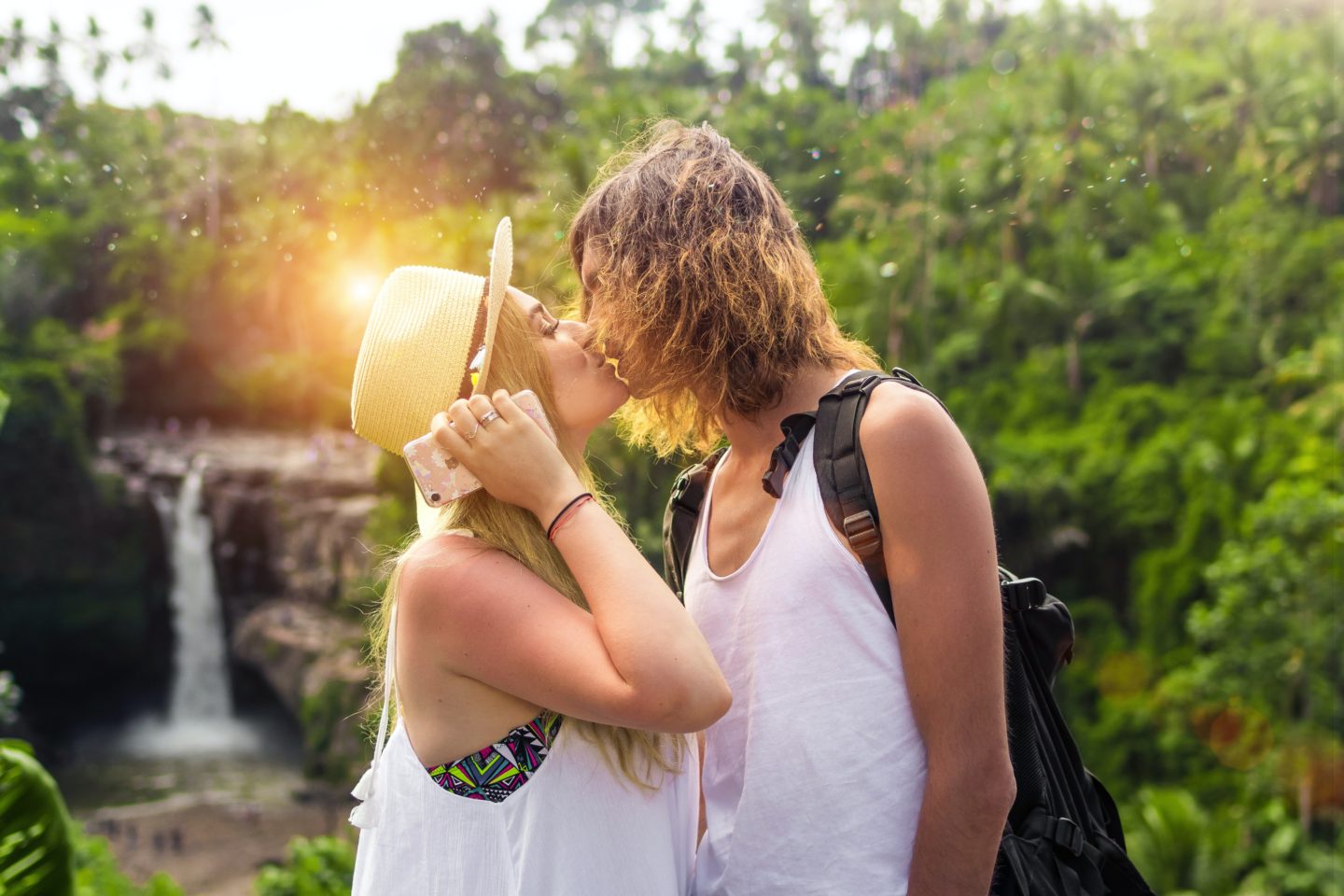 An extended honeymoon will take some considerable planning. There are many programs and apps that can assist and then monitor, remind and advise on your honeymoon, that a dream can easily become reality.
FOUND THIS HONEYMOON PLANNING ADVICE USEFUL? PIN IT TO YOUR PINTEREST BOARD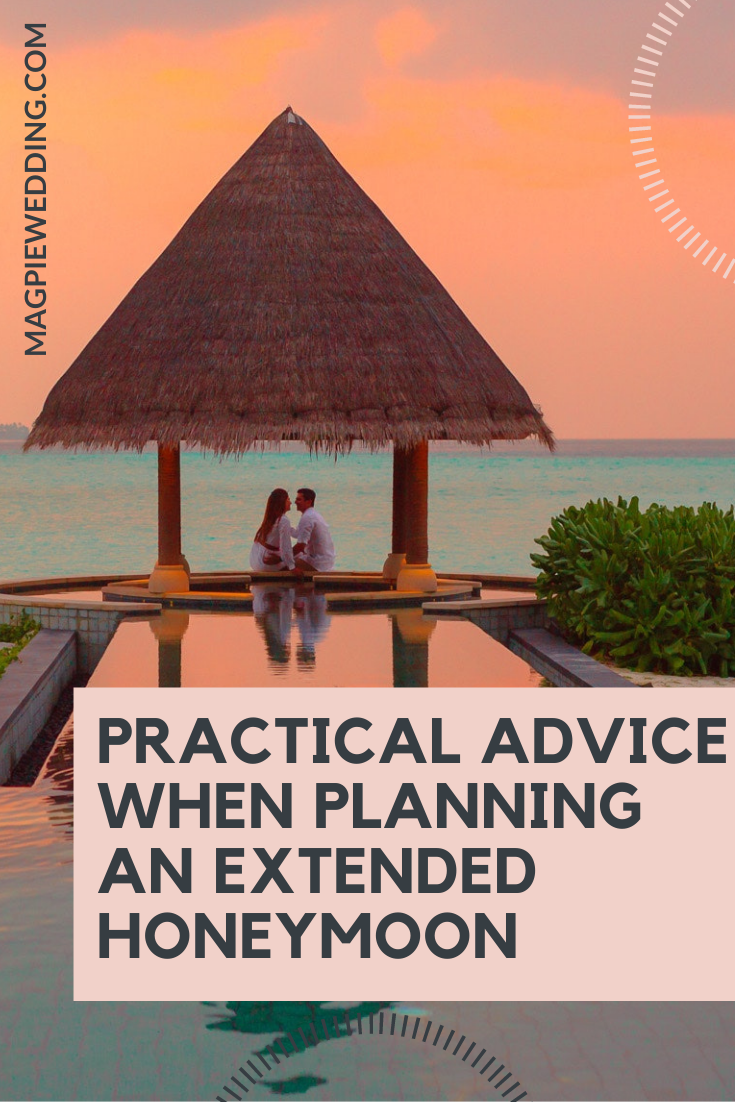 Love this honeymoon planning advice? You may also like;
This blog is about how to make a eco-friendly GREEN Wedding & Green Honeymoon. The use of Honeymoon registry can help in planning a eco-friendly travel. This will be a dynamic blog. It will be constantly changing. Save it as a Favorite and keep coming back for ideals. Thanks for viewing it. BOOK TRAVEL: www.ourtravelregistry.com
Your Honeymoon Travel Agent
Have you heard of a Honeymoon Bridal Registry
The Honeymoon Bridal Registry
The Honeymoon Bridal Registry . where your wedding gift can be their perfect Honeymoon.
Wedding Couples . on your honeymoon bridal registry list anything you want to do on your honeymoon. even portions of your trip. It works the same as a gift registry. Your guests give you portions of your dream honeymoon. The perfect, unforgettable gift.
Travel Video
Blog Archive
▼2008 (5)

▼April (1)

Top 50 Honeymoon Destinations
Wednesday, April 30, 2008
Top 50 Honeymoon Destinations
Every week people write to me asking me "Eric, where is the best place to go for our honeymoon, our budget is limited?"
That's a hard question to answer because it all depends on what you like. Maybe you like the sun and the beach. Maybe you like to travel and see new sites? I can show you how you can have a honeymoon that beyond what your thinking of now.
Here is my list of the Top 50 Honeymoon Locations:
Wedspiration
Dreaming of a tropical Bali honeymoon? Meet Own Villa Bali. Hidden amid a natural green landscape, you'll find this beautiful Bali honeymoon resort, just 1km from Canggu and Seminyak, and boy is it special. The most striking feature of the property would have to be the breathtaking thatched roofs that adorn the four traditional huts, inspired by the houses of north Sumatra. Think authentic Balinese touches that create a romantic escape with the convenience of all the fun things the region is renowned for nearby.
Earlier this year, we stayed at this beautiful villa, and can confirm, it's fecking amazing.
All of the villas are absolutely amazing, so whichever one you end up in, you'll experience complete luxury thanks to five-star service. On that note, we have to highlight the staff. They are incredible – so lovely and welcoming – and really bring the whole experience together.
The location is easy to get to, with complimentary transfers from the airport and it's in close proximity to Seminyak, meaning it's easy to pop out for nightlife, a shop and a bit of pampering.
If you're after a secluded paradise to completely relax on your honeymoon in Bali, Own Villa is a super tranquil property that allows you to feel like you're deep in a rainforest in beautiful eco huts. Plus, their honeymoon packages (scroll on for more info on this) include traditional Balinese massages and a body scrub if that's your vibe, as well as a candle-lit dinner by the pool.
If that hasn't sold you already, we have to also make note og their breakfast game because it is especially fine (in particular, the fresh juices in the morning).
If you're interested in enquiring, you can check out their honeymoon packages here, with a sneak peek below.
HONEYMOON PACKAGES (both include airport transfers):
Honeymoon lovers:
Romantic bedroom set-up with flowers and candles
1 x candle-lit dinner (four courses) by the pool with sunset aperitif and appetizer
2 x 60mins traditional Balinese massages (one per person)
Accommodation in one of our Front Pool Villas
Breakfast à la carte with an optional floating breakfast tray
Honeymoon enthusiasts:
Romantic bedroom set-up with flowers and candles
2x candle-lit dinner (four courses) by the pool with sunset aperitif and appetizer
2x 60mins traditional Balinese massages (one per person)
2x 60mins body scrub massages
Accommodation in one of our Front Pool Villas
Breakfast à la carte with an optional floating breakfast tray
Every couple is different and this is why there are so many alternative honeymoon options nowadays. Whereas a more traditional luxury hotel may be ideal for some, adventure-seeking couples may even prefer camping. Your honeymoon accommodation should truly reflect your preferences and values, after all, it's your special trip. If you've planned a zero-waste wedding, why not follow this with eco-tourism? If you'd like to explore hidden gems near you, you could book a staycation rather than going abroad. Here are a few popular types of honeymoon accommodation to help you decide which is best for you.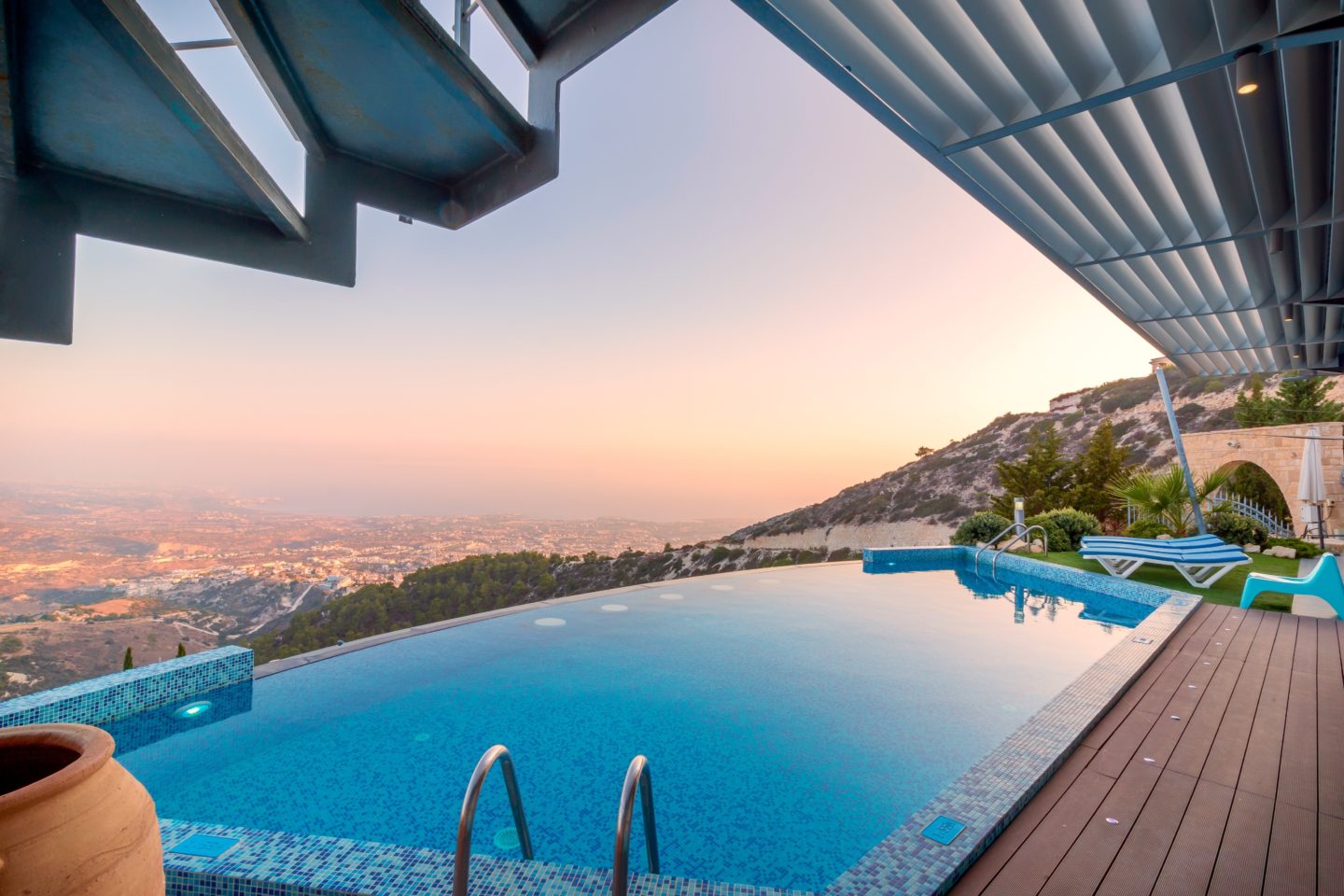 Luxury villa
It's your turn to pamper yourself and if you'd like to splash out on a luxurious honeymoon of a lifetime you could book your own fabulous villa. This is ideal if you love relaxing by the pool, drinking cocktails, and sunbathing together with total privacy. There are plenty of luxury honeymoon villas all over the world, so you can choose the destination that best suits you. Check out these Mykonos Villas , for example, to give you an idea of the true luxury that awaits you.
Outdoor adventure
Alternatively, if you'd rather swap luxury for adventure, you could consider one of these awesome camping honeymoon destinations . You can still make this romantic if you have your own private tent. Plan outdoor activities such as hiking, watersports, and more. Getting in touch with nature can be very beneficial for couples. It's romantic and peaceful, and has a calming effect. It also helps you gain a new sense of perspective and a more positive outlook.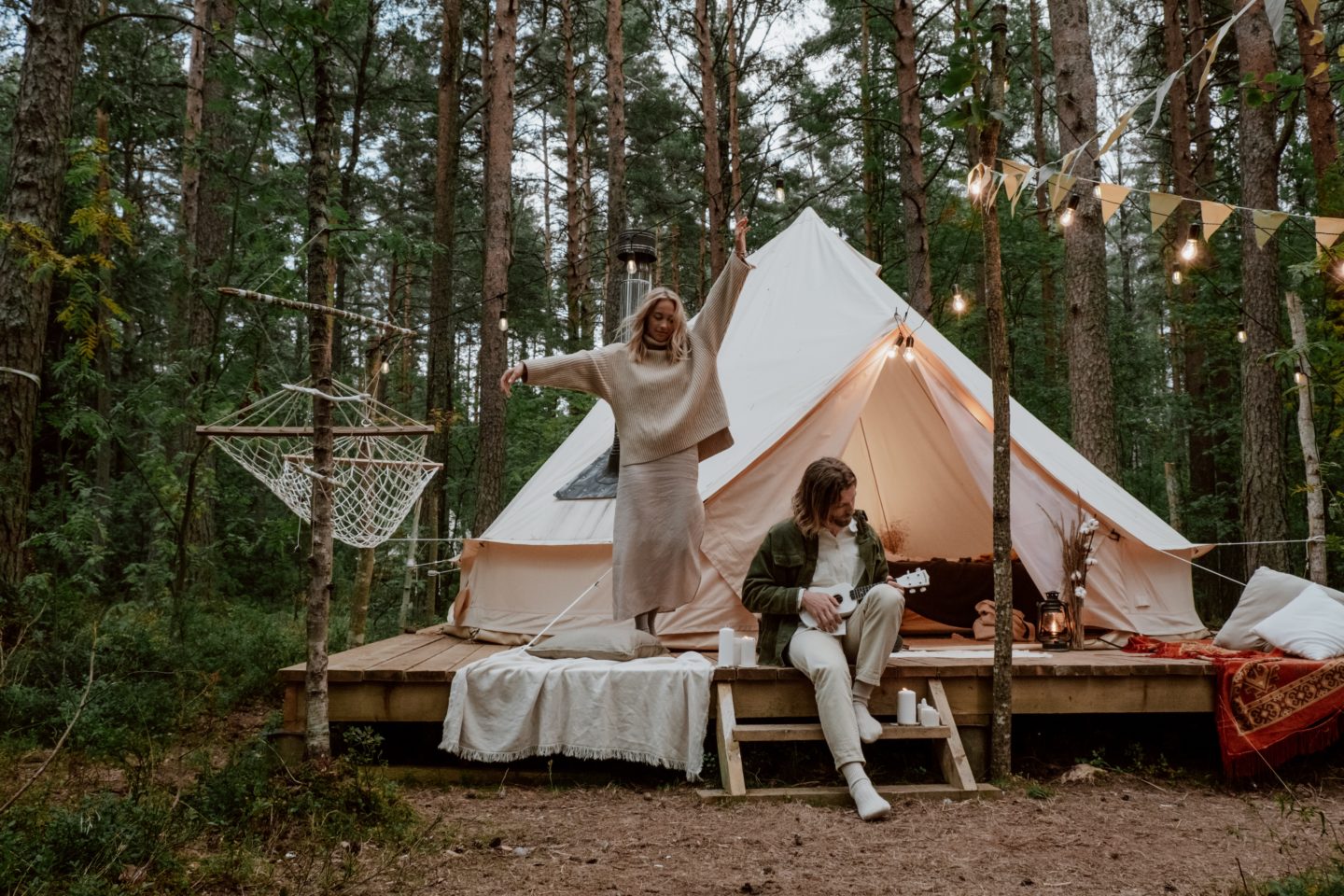 Staycation
While international travel is still a little complicated, why not book a fabulous staycation instead? There are plenty of hidden gems on your own doorstep to discover. You could take a drive to an area of natural beauty, or explore the curious traditions and history of a new city. As far as accommodation goes you can choose between a luxury hotel, castle, or quaint village cottage, for example. Here are some examples of the best honeymoon accommodation .
Eco tourism
If you arranged an eco-friendly wedding , you may have already thought about the environmental impact of your honeymoon. If you'd like to reduce your carbon footprint you could consider eco tourism. There are several types of accommodation all around the world that promote a zero waste policy, conservation, and support local businesses and communities. You can enjoy a beautiful guilt-free stay.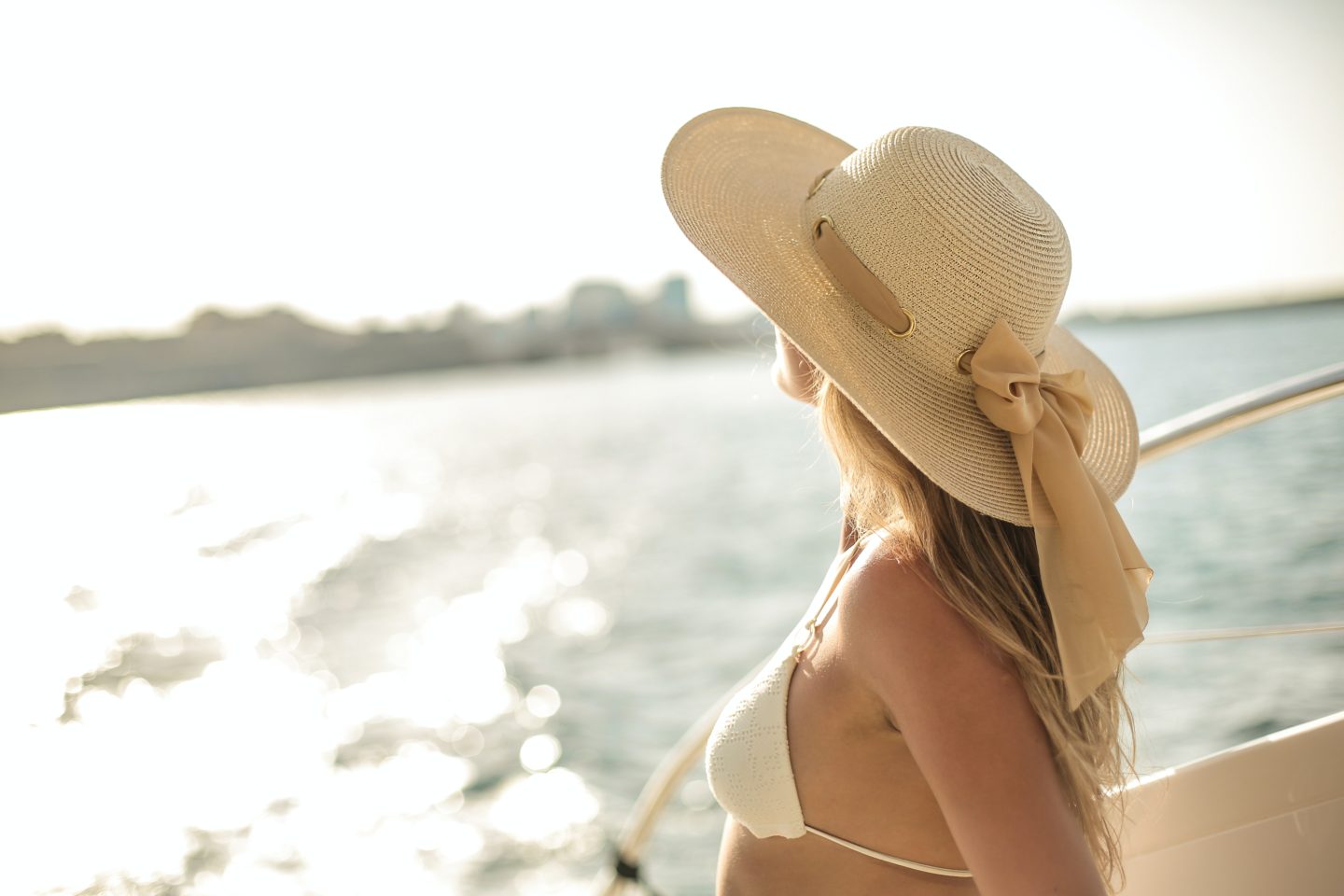 Romantic cruise
Perhaps you'd rather visit more than one destination on your honeymoon. If this is the case, then a romantic cruise could be perfect. You'll have all the amenities you need in one place and get taken to various destinations along the way. Here are some of the best honeymoon cruise lines in 2021 . Cruises can vary in price, type, route, and more so you can choose the one that best suits your budget and preferences. When planning your honeymoon the main thing is to outline your priorities and ensure you're both on the same page.
IF YOU FOUND THIS USEFUL. WHY NOT PIN IT?
It's best to be mindful about how you contribute to the earth even during your wedding.
A lot can go on during your big day, and the waste that you will produce on the event could be the least of your worries. Expect a lot of leftover food, useless decor, fresh flowers, and heaps of plastic packaging right after the celebration, not to mention, the carbon footprint that your guests make in getting there.
If this has you worried, give yourself a pat on the back. You're on the right path to making your wedding as ecologically conscious as possible.
Here are tips and tricks that will help you achieve that green goal:
Get Hitched Outdoors
You can save big on energy consumption by getting married outdoors during the daytime. A wedding venue on a garden, farm, or even your own backyard significantly sets the tone for your eco-conscious celebration.
If you're not so keen about outdoor events, there are still ways for you to protect the environment while staying indoors. For instance, you can hold the wedding and reception in one place. This way, guests won't have to travel from one location to another, reducing fuel emissions and carbon footprint.
For a step further, research nearby hotels that use energy-efficient appliances or support biodegradable materials. This way, you won't feel so guilty about doing it indoors.
Go for a Hand-Me-Down Dress
Vintage dresses exude a charm like no other and are a great way to protect Mother Earth on your wedding day. You can find preloved wedding gowns that are still in good condition from online shops or even local thrift stores.
Better yet, use a dress that has been passed on through generations within your family. Not only will it hold sentimental value, but it will also give you a classic, elegant vibe like no other.
DIY Your Wedding Favors
Wedding favors are tricky to plan. Give away useless ones, and they'll end up in trash bins before you know it.There are a lot of ways you can create eco-friendly favors. You can hand out homemade jam or ground coffee by placing it inside reusable jars. Handmade soaps also make cute thank-you gifts. Make sure to skip the plastic and wrap them in paper. Aside from ecological wedding favors, you can also hand out gifts for your groomsmen and bridesmaids when asking them to be part of your entourage. They'll appreciate the gesture and give you their resounding yes.
Make Sure to Choose Organic Flowers
The flowers and foliage you use may seem like the least of your worries when planning an ecological wedding. But it turns out that not all flowers are organic. Some farmers use chemicals to repel bugs and insects. This affects the soil and can even cause harm toward the workers that handle the plant.
To keep you at ease, source your flowers from sustainable suppliers. Some companies offer flowers that are farm to table where they cut the stems and deliver the flowers to you in less time.
And don't throw away your beautiful flowers just yet after the wedding! There are eco-friendly companies that are willing to pick them up and reuse them later on.
Choose Your Caterers Wisely
Look for a catering company that aligns with your environmental principles. If the Google searches do not suffice, you can even ask them yourself. Choose one that has good relationships with its farmers.
If your venue only allows in-house catering, you'll want to inform the chef about your wishes as early as possible. Know where the caterer gets your food, and suggest local alternatives.
Sourcing in-season food from your local butchers and farmers is the best way to go. Ask around the neighborhood. You'll gather plenty of recommendations about where to get meat and vegetables in your local market. Plus they're unpackaged and will be much cheaper when they get to you.
Work with What You Have
With dedication and commitment, a green wedding is possible and can be successful. But remember, there are certain things that are out of your control. Learn to let go of the guilt. The most important thing is that you're putting in the effort to save the earth in your own simple way.
No matter your budget, your dream honeymoon is just a few steps away from becoming reality
Annie Spratt via Unsplash
Image gallery
Image gallery
Once the confetti has been cleared and the dress has been dry cleaned, it's time to turn your attention to the next big adventure: your honeymoon. After all the anticipation leading up to the big day every bride and her partner deserves the perfect holiday to relax and take stock of this exciting new phase in their lives.
Starting to plan your honeymoon can be a daunting task – particularly amid all the to-do lists and reminder alerts in the run up to the wedding – but whenever and wherever you want to go, it's best to get organised early so you have time to do your research to make it a truly unforgettable trip.
Choose when to go
Deciding when to go on your honeymoon and how long to go for should be the first decision on your list. If you haven't got much time to play with, think about how far you want to travel and if jet-lag will be a problem. If you want to visit several destinations make sure your itinerary leaves you enough time to enjoy each place and have a rest after travel days. Always check for extreme weather warnings – you don't want to arrive unprepared during monsoon season.
Roberto Nickson via Unsplash
Set a budget
Be realistic about how much money you and your partner can set aside for a honeymoon and how long it will take to raise the funds. If you want to travel straight after the wedding start putting money aside before you start planning the big day so you won't have to worry about spending money when it comes to your departure date.
Look out for deals and sales – January is a great time to bag a bargain on flights and, if possible, avoid travelling in the school holidays. You can also set up price alerts for different journeys so you can be kept up to date with price fluctuations and buy tickets when they are at their cheapest.
Decide your honeymoon style
When you stop and imagine your perfect holiday do you see yourself on safari or the ski-slopes, popping into museums or lying in the sun? Whether you are an adventure-seeker or a beach-and-book style traveller, your honeymoon should be the holiday of a lifetime, so don't hold back when looking at your options. Talk to your partner and draw up a list of priorities between you, to make sure you are on the same page when planning.
Dmitry Goykolov via Unsplash
Pick a destination
Take a look at trending destinations and ask your friends for recommendations. If you really can't narrow down your options, print off a world map and start crossing off destinations that won't suit your holiday style – from there, you can draw up a list of potentials. Combine that with your budget and time restrictions and see where comes out on top for the time of year you will be travelling.
Consider alternative transport options – if you are a nervous flyer you could take the Eurostar or a ferry to maximise on the relaxing vibes, for instance.
Decide where to stay
You might already have an Airbnb wishlist of dreamy villas or penthouse apartments drawn up – or perhaps you have no idea where to start. Ask yourself these three questions:
Do you prefer room service or self-catering?
Do you prefer to be out-in-the-wild or enjoy a comfortable level of luxury?
Do you enjoy onsite entertainment or prefer to explore?
From boutique campervans to all-inclusive hotels, there's no end to the options when it comes to honeymoon accommodation. Keep an open mind and go for something that you and your partner wouldn't normally choose – whether that's five-star luxury or a boutique B&B is up to you.
Be prepared
Depending where you are going, you may need to arrange visas and vaccines, both of which can take several months. Go to foreign travel advice (LINK) for country-by-country information and check back regularly for updates. Book an appointment with your GP to discuss vaccines and any necessary medication including malaria tablets. Some vaccinations are free on the NHS, others need to be paid for – click here to find out more.
Tom Grimbert via Unsplash
Getting organised
The name in your passport must match the name on your travel arrangements – so if you are taking your partner's name, get organised before booking. You can apply for a new passport up to three months before the wedding – click here for the official guidance. Alternatively, if you are jetting off straight after the wedding, travel using your maiden name or apply for a post-dated passport.
Start getting excited
Scour travel blogs and magazines for local tips and recommendations. Keep a list of places to visit and book any restaurants or attractions that sound too good to miss. Make sure your camera has a new memory card and download any books or films to take with you.
Time to go
Tick everything off against our ultimate checklist and don't worry about overpacking – if there is ever a time for excess baggage, this is it. Print your travel insurance documents and save a scan of your passport on The Cloud, just in case of any mishaps. And, most importantly, remember to use #BrideInstaMoon when you share your honeymoon pictures online.
So you've got your wedding coming up, and now it's time to start thinking about the honeymoon. Whilst many couples defer their honeymoon until they have more time or money, this can be a huge mistake. Your honeymoon should be one of the most memorable parts of your wedding experience.
Whilst there will be a lot to plan and consider, you can get lots of help from friends or online. This article provides 4 quick tips on how to easily plan your honeymoon so that it is an unforgettable experience for you both.
To view this video please enable JavaScript, and consider upgrading to a web browser that supports HTML5 video
1. Create Your Itinerary Upfront
Spend some time together searching the internet and then come up with a solid travel plan. You need to decide on the major destinations and activities you wish to visit. Then you can plan things like transport, lodging and flight times. If you pay for it all beforehand this will make it easier for you to remain within budget. You should then pick one or two attractions you'd like to visit. For example, if the wedding is in Paris the Eiffel Tower should be on your must-see list. If you pay upfront, it will save you from having to queue up.
There are several ways to inform your wedding guests about your honeymoon activities. Visitors to this site show the popularity of creating online travel registries where friends and family can contribute financially. People can donate money towards things like tourist attractions, accommodation, car hire, airfares, restaurant meals, and more.
2. Make It A Joint Decision
One of the most important things to remember when planning a honeymoon is to make it a joint decision. If you want to achieve this, it may involve making some compromises. A joint decision can help ensure that both parties are happy with the arrangements. This can also prevent any disagreements or hard feelings from developing later on.
You should choose a destination that you will both find memorable. This could be an exotic location or somewhere that you've both always wanted to visit. If you want to create lasting memories together, make sure it's somewhere you will both enjoy.
3. Get The Paperwork Sorted
Passports and Visas
You should both get your passport and visa applications sorted in advance. A passport can take up to six weeks to arrive, so apply for one as soon as possible. Check that your passport has at least 12 months validity remaining. This is to prevent issues from occurring later on. This includes if anything should go wrong with the application process. Visas can take a lot longer to process so you need to request them as soon as possible. Some embassies will want you to present the originals of your marriage certificate. Make sure you have everything in order before starting the application process.
Travel and Vaccination Documentation
Care hire is well worth considering (as long as you feel confident driving abroad). Bring your international driving license with you on holiday. Also, take out the necessary insurance upfront. Don't forget to take out general travel insurance as well, and bring the policy document with you. As regards vaccinations, it's best to consult your doctor a few months before traveling. Patients are often given certificates once they've had an injection. If so, present this when you arrive at Customs.
4. Pack Wisely
Make a list of what you need to bring and start packing early so you don't forget anything important. Remember to bring headache tablets and any necessary prescription medication. Make sure you pack plenty of insect repellent. If you're going somewhere hot and sunny pack plenty of sun cream. A hat and sunglasses will keep the sun out of your eyes.
Don't forget to take a good book or some magazines to read. If you're going on a winter honeymoon, take some warm clothes with you. This is because it can be cold at night, even in tropical countries. Bring adaptors for all your electrical appliances. Don't forget your phone charger as well. You'll need your phone to keep in touch with friends and family back home. You should also pack a phone battery charger for when your battery begins to run low.
Do your research, book the flights and accommodation and pack everything. Once this has happened, you'll be all set for the great day. Try to relax and make the most of your wedding. It will soon be over and then you'll be on your honeymoon. You can then create even more special memories as you start your married life together.
Sara Evans is mum to two beautiful boys under the age of four. After the birth of her first son, she transitioned to working from home as a freelance writer. However, Sara's main passion is sharing with other busy Australian mums on MumsDelivery.
Looking for the perfect honeymoon destination, look no further than the Maldives. This tropical paradise is a favorite for newlyweds and offers something for everyone. Today over 1.5 million tourists visit the Maldives every year.
Whether you want a relaxing beach vacation or an adventure-filled getaway, the Maldives has it all. This article will provide five tips on how to plan the perfect Maldives honeymoon.
1. Choose The Right Time Of Year
The Maldives is basically a group of islands that form a double chain made of 26 coral islands 250 miles southwest of India, with a tumultuous political history and beautiful beaches. The archipelago sits in the Indian Ocean on top of a submerged mountain range, making it a geographically diverse country.
The preferred time to visit the Maldives is between November and April when the weather is dry and sunny. These months also mark the country's high season, so plan your trip for the month of May or October instead if you're looking for value. Remember that the monsoon season runs from May to October, bringing heavy rains and strong winds.
While the Maldives is an all-year destination, each season has pros and cons. For example, the months of June to September offer the best value, as prices are significantly lower than during the high season. However, this is also the wet season, so keep that in mind when making your travel plans.
2. Book Early To Get The Best Deals
Honeymoon packages are often cheaper when booked well in advance. But don't just book the first package you find – do your research to find the best deal.
Check out different travel websites and compare prices. Don't forget to factor in airfare, transfers, and activities.
It would be practical to consider whether you want an all-inclusive package or not. All-inclusive packages can be a great way to save money, but they're not for everyone.
If you fancy a particular resort, it's worth checking if they offer any honeymoon deals or packages. Many resorts will offer special rates for honeymoon couples.
3. Consider An All-Inclusive Resort
An all-inclusive honeymoon package will come with the following:
Some all-inclusive resorts will also offer a wedding package, which can be a great way to save money on your Maldives honeymoon. Some may also include private pools, butler service, and unlimited spa treatments.
4. Honeymoon Fund Registry
Set up a registry specifically for your upcoming trip to ensure you get everything you want on your honeymoon.
It will help friends and family contribute to your dream vacation and take the financial burden off you and your partner. You can set up a registry through a travel agency or popular websites. Here's the process:
-Research your desired destination to get an idea of the average cost per day.
-Create a registry and include activities, dining, accommodations, and transportation you would like to experience on your trip.
-Share the registry with friends and family. Include the link in wedding invitations or on social media.
5. Connect With The Best Travel Agent
A honeymoon is where you want everything to go smoothly without a hitch. The best way to make sure that happens is by entrusting your honeymoon planning to a travel agent specializing in Maldives destination weddings and honeymoons.
They will be able to take care of all the little details and ensure that your trip is everything you've ever wanted. They also help you take advantage of any Maldives honeymoon packages available.
Right from airfare and accommodation to tour bookings and snorkeling trips, let the professionals handle it all so you can sit back, relax, and enjoy your trip.
Conclusion
Honeymooning in the Maldives is an experience you will never forget. By following these tips, you can have the most unforgettable and stress-free trip possible.
After all the stress and costs of planning a wedding celebration, your honeymoon should come as the ideal getaway for relaxing and enjoying some quiet alone time with your new spouse. However, planning your post-nuptial vacation can often be more difficult and frustrating than you've imagined, especially considering the added financial burden. But that doesn't mean that you should skip on the honeymoon altogether. There are many incredible trips to be had in every price range, as long as you know how to plan accordingly. So, here are some tips for planning a fabulous honeymoon on a budget:
Start Planning As Early As Possible
Whether your idea of a dream honeymoon is a beautiful tropical destination, an exciting and adventurous vacation, or you simply want to cross something off your bucket list, figure out where your priorities lie and start planning your honeymoon as soon as you can. While it's a well-known fact that the earlier you book your holiday, the more affordable it is going to be, if you plan your trip well in advance, you might also have enough time to save some more money to splurge on the perfect honeymoon.
Keep Track Of Deals And Offers
If you're planning a honeymoon on a tight budget, you'll need to do a lot of comparison and thoroughly research the best package deals for your buck. It may not be the most luxurious option, but it is a great way to save some money on your vacation. Another great idea would be to follow hotels and airlines on social media to keep track of possible flash sales, or even e-mail them directly to ask if they're offering any special discounts and promotions. You can also cut some costs by traveling during the shoulder season, as not only will the prices be lower, but you might even enjoy your honeymoon more with less crowds and tourists at your chosen destination.
Remember To Pack Accordingly
We have all been guilty of overpacking when going on vacation and bringing enough clothes for a 10 day trip to last us a whole month. But when you're planning a honeymoon on a budget, it's best to save wherever you can. So, instead of dragging two heavy suitcases around the airport and paying additional fees for extra luggage, try to fit all of your items into a carry-on. Apart from essential toiletries, pack only a few tops and bottoms you can easily mix and match into different chic outfits. It would also be a great idea to invest in beautiful e cup swimwear you can proudly show off on the beach.
Make Use Of Your Registry
If you don't have a particularly big budget for all the wedding and honeymoon expenses, making good use of your registry would be the ideal solution. While you can always use the cash you get as a wedding gift and put it towards your travel expenses, it might be better to create an online registry specifically dedicated to your honeymoon, where each guest can contribute the amount they choose towards your wonderful newlywed getaway.
Always Play The Honeymoon Card
When you arrive at your destination, don't be afraid to tell everyone from the waiter at the restaurant to the hotel staff that you're on your honeymoon. At the very least, you might get a better table at the restaurant or a complementary bottle of wine or champagne. But if you're really lucky, or simply going on your honeymoon during the shoulder season, you may even get a room upgrade or a few free meals. So, don't pass up on the opportunity to brag about your honeymoon to everyone you meet.
Think About Postponing The Trip
Don't feel the pressure to go on a honeymoon right after your wedding, especially if you can't afford the honeymoon you've always dreamed about at this moment. It's always better to delay the newlywed vacation for six months or even until your one year anniversary, to ensure you book a honeymoon you truly want and deserve. If you still need some time to unwind after all the celebrations, you can also plan a weekend getaway somewhere closer to home following the wedding, to relax and have some alone time with your new spouse.
The most important thing is not to make this vacation all about money or get too caught up trying to save every penny you can. After all, it's your honeymoon, and you should give yourself the chance to kick back, relax and enjoy this wonderful time with your spouse.
Iceland, known as the Land of Ice and Fire, is the perfect eco-tourism destination for those looking to spend their time hiking glaciers and exploring natural wonders. Iceland offers an array of daytime and evening activities, whether it's marveling at the northern lights or taking a misty morning dip in The Blue Lagoon.
As one of the closer international destinations, couples can book a direct flight to Reykjavík from New York in less than six hours. A flight from Boston takes about five hours and 20 minutes and one from Chicago is a bit over six hours.
If you're heading over to Iceland, make sure you check up on their health and safety requirements before booking flights. Citizens from the US don't need to get a visa, so that's one less thing to worry about.
Is Iceland Good for a Honeymoon?
Pros of an Iceland Honeymoon
Iceland is fairly close to the mainland US so you won't have to worry about spending days on an airplane before you arrive. It is also one of the most beautiful countries in the world, rich with natural beauty and culture, and perfect for anyone who wants to see breathtaking sights.
Cons of an Iceland Honeymoon
It's cold in Iceland, meaning couples should be prepared for chill even in the summer. The island is also known for its quickly changing weather, so beware of sudden storms or wild winds. If you need the firm range between day and night, Iceland in the summer means endless sun and in the winter, daylight can be as short as four hours long.
How to Plan an Iceland Honeymoon for Good Weather
Iceland is a beautiful place to visit all year round. While many travelers may choose to stay away during the winters because they are chilly and fairly sunless, winter is the best time to traverse through the ice caves or spot the aurora borealis, better known as the northern lights, and check that off your bucket list. Summer is the country's high season due to its mild weather, long sunny days and midnight sun, so it is usually the best season to go for first-time visitors.
Things to Do During an Iceland Honeymoon
Iceland is known for its rugged and natural landscape. Those who are truly interested in getting a feel for the beautiful country may want to visit multiple different cities. Rent a car and turn your vacation into a road trip so you can be sure to see it all. Head along the popular Golden Circle sightseeing route to capture the beauty of Thingvellir National Park, Geyser Geothermal Area and Gullfoss Waterfall. Take a trip to the west of the island to see the breathtaking Snaefellsnes Peninsula. Or, take a self-guided tour to spot some of the 109 fjords along the island and the puffins during the summer months along rocky cliff-sides.
See the Northern Lights in Reykjavik
Stationed in south Iceland, the capital city of Reykjavik is a must-see for any first time visitors. Couples can spend days enjoying whale watching, walking the streets of the town, and experiencing the exciting nightlife. You can also take a Northern Lights tour and spot the natural wonder from downtown Reykjavik. Plus, the famous Blue Lagoon geothermal spa is just a 50-minute drive away and perfect for a day trip or overnight stay.
Discover Waterfalls in Akureyri
The northern city of Akureyri is home to the Dettifoss waterfall, Godafoss waterfall and the nearby Laufás turf homes, which are an example of some traditional Icelandic housing. Here, you can also go on a horse riding tour, see the Arctic botanical gardens or visit the Christmas house if you've decided to come during the winter. Spend the day at the Mývatn nature baths, but don't forget to take pictures of all the gorgeous waterfalls you see along the way.
Go Horseback Riding in Grindavik
Just a 45-minute drive from Reykjavik and 10 minutes from The Blue Lagoon, Grindavik is the perfect home base to stay in while you take exciting day trips across the south coast. Spend some time at the Gunnuhver Hot Springs or see the Fagradalsfjall active volcano. Grindavik is also a great place to spot some Icelandic horses and potentially go for a ride. Drive a few hours east along the south coast and you'll come across the small fishing village of Vík í Mýrdal which is home to the nearby black sand beaches of Reynisfjara. Head a bit farther east, and you'll find yourself taking in the views of the lava fields in Eldhraun.
Best Hotels and Resorts in Iceland for a Honeymoon
Silica Hotel
Located right on the Blue Lagoon, the Silica Hotel has it all: stunning views, a calming atmosphere and romantic ambiance perfect for newlyweds. Grab the Retreat Spa package and spend a luxurious five hours at the rejuvenating spa, or enjoy award-winning cuisine when you sign up for their Culinary Adventure.
The Retreat Hotel
The nearby Retreat Hotel, also stationed at the Blue Lagoon, is ideal for couples who want to experience a romantic getaway in a minimalist setting. Its suites are furnished with modern designs and local textures.
Icelandair Hotel Reykjavik Marina
Situated in downtown Reykjavik, the modern and unique Icelandair Hotel is characterized by its creative atmosphere and fun design. It's the perfect place to stay while exploring the streets of the capital city. The completely renovated building is a certified green hotel featuring 154 suites and family rooms right in the middle of the city's lively culture.
101 Hotel
Also set in bustling downtown Reykjavik, the boutique-style 101 Hotel has a minimalist sleek design that attracts all visitors. Spend time exploring the hotel's art gallery containing pieces curated from local artists, relax in the spa or dine at the trendy bar and lounge.
Hotel Rangá
A four-star resort located in southern Iceland that maximizes adventure, the Hotel Rangá is reputable for its untainted view the northern lights, outdoor hot tubs, Scandinavian design and remote luxury.
What to Pack for an Iceland Honeymoon
Before you hop on the plane, have all your gear packed and ready to go. Due to Iceland's rainy and windy weather, it's best to pack waterproof shoes and outerwear. For those interested in heavy-duty hiking and sightseeing, don't forget comfortable boots and light layers you can easily remove if the temperature warms up. Pack something warm and cozy in case you start to feel the cold settle into your bones.