Recently, as I competed in a group online challenge, a player presented me with the following puzzle:
I had no concept or instructions of how the puzzle worked, so I turned to my husband and asked if he had any idea. He exclaimed, "It's Picross!"
Picross, short for picture crossword, is a Japanese logic puzzle game known also as a griddler or nonogram. Each puzzle contains a hidden picture revealed only after the player fills in squares based on the numbers listed above and to the left of the grid. The numbers tell the player how many squares can be sequentially filled in, and there is always a blank space in between each number. For example, look at the fifth row in the illustrated puzzle, which has the number nine written along the side. This means the player must fill in nine sequential boxes. But there are 15 boxes total in that row, so the player must use deductive logic based on other rows and columns to figure out which nine to mark.
Two men independently developed picross-style games almost simultaneously. In 1987, graphics designer Non Ishida created grid-style pictures by flashing lights on a skyscraper. The name nonogram is derived from him. That same year, Tetsuya Nishio, a professional Japanese puzzler, used the same concept to design a grid-based pencil and paper puzzle game. The following year, Ishida published three puzzles based on his skyscraper images under the title, Window Art Puzzles. But the popularity of these puzzles didn't just remain in Japan. In 1990, the UK paper The Sunday Telegraph began publishing weekly picross-style puzzles for readers to solve. Soon the game gained international recognition.
Despite worldwide interest in the puzzles themselves, video game versions gained popularity outside Japan only recently. Mario's Picross, released for the Game Boy in 1995, failed to capture the U.S. market due to the game's extreme difficulty and strict time limits for each puzzle. Nintendo did not release the game's two sequels, Mario's Picross 2 and Mario's Super Picross, in the U.S. until the latter became available on the Wii Virtual Console in 2007. The game finally took hold with Nintendo's Picross DS, which has a wide variety of difficulty levels to cater to the absolute beginner, as well as the seasoned veteran, and also provides hint options for all puzzles. Nintendo released a second DS version, Picross 3D, in the U.S. earlier this year. The puzzles in this new game follow the same mathematical concepts as previous picross puzzles, but instead of a flat grid, players must solve a three-dimensional cube.
Although I found picross a difficult game to grasp, its addictiveness led me to play it often enough that I've worked my way from a 5×5 grid to a 20×20 in a few short weeks, and I'm still having a blast. If you want to try one of these puzzles to see if it's something you'll enjoy, check out Griddlers.net, which allows you to play games of all levels for free. Just don't blame me if you find yourself hooked.
January 18, 2021 by Prasanna
Video Games Essay: Video games are electronic games that requires a user interface, input device (it can be joysticks, controllers, motion-sensing devices, keyboard, etc.) that generates visual feedback for the player or players, an output device that is either a two or three-dimensional display device (like TV monitor, touchscreen, VR headset, etc.).
Video games also are augmented with audio feedback using either headphones or speakers. Other types of augmented feedback systems of video games include haptic technology.
You can also find more Essay Writing articles on events, persons, sports, technology and many more.
Long and Short Essays on Video Games for Students and Kids in English
We are providing students with a long essay sample of 500 words and a short essay sample of 150 words on the topic Video Games in English for reference.
Long Essay on Video Games 500 Words in English
Long Essay on Video Games is usually given to classes 7, 8, 9, and 10.
Video games have undeniably become an imperative part of most of our life, either as a form of entertainment and even hobby. Video games came into existence through the invention of the Cathode Ray Tube Amusement Device by Thomas T Goldsmith Jr. and Estle Ray Mann in 1947. And in 1948 they got the patent for their invented device with knobs and buttons used for stimulating airborne enemies. It was not until the 1970s, and 1980s those video games reached the mainstream popularity.
One of the biggest technological evolution examples is that of what is seen in video games. Over the years there had been massive changes and several creations since the first released video game. Before the age of Playstation, Xbox, or even computer games, people used to be engrossed in playing video arcade games and later the 8-bit video games using consoles, joysticks, and other controllers. Now we have video games with much higher graphics, better storyline, and even more options. This makes the gaming experience more thrilling and enjoyable; however, it does not change the fact that video games have turned almost an entire generation into couch potatoes.
It is no news that video games are fascinating and because of the graphics along with sound effects gives the player a real-like experience. The video game industry has also started experimenting with virtual reality resulting in even more realistic games which give the player the sensation of truly witnessing the activities of the game. Bur we all know that technology is both a good and a bad effect. The condition is not much different when it comes to video games as well. There are several benefits of playing video games; similarly, there are also adverse effects of the same.
The positive effects of video games include developing one's skills, like strategic thinking, quick learning, cooperation, creativity, etc. Simulations which are based on the similar technology behind video games are used for training purposes (like shooting, golfing, driving, etc.). Simulations have helped in reducing the risk of accidents occurring during training by allowing the user to practice longer without the requirement of frequent maintenance.
However, there are also some very destructive negative effects of video games. Firstly, children and young adults often get very addicted to playing video games and end up wasting a lot of time and becoming socially isolated. Another aspect of video games which has affected the players immensely is the increase in the violence and aggressiveness in them while trying to imitate the competitive traits of the game.
As intelligent beings, we must use our wisdom and self-control to spend our time wisely and efficiently while avoiding things that have the potential of causing us harm. The gaming industry should monitor the type of games being manufactured and restricting the game for the age for only which it is suitable. Players too should understand the negative impacts of excessive video game playing and addiction. Hence, it can be concluded that the effect of video games depends a lot on the player.

Short Essay on Video Games 150 Words in English
Short Essay on Video Games is usually given to classes 1, 2, 3, 4, 5, and 6.
The electronic games that involve the user interface interacting with a human that results in generating feedback onto the video device are called video games. The platforms are the electronic devices used for playing various video games. The size of platforms or gaming units can range from large mainframe computers to even small handheld devices. The trend of playing video games became prominent from the late 1970s and has only increased over time with the advancement of technology. At present, the global value of the video game industry is stated to be USD 152 billion approximately.
The large scale engagement of youth and people of other age groups as well has turned video games into a trend factor. However, there has been a lot of debate on the matter of the positive and negative impact of games on people. Thus, both the industry and the user need to monitor the content of the games being made, and the amount of time being spent on it, respectively.
10 Lines on Video Games in English
There are several types of video games like arcade games, console video game, computer video games, and mobile games.
The evident increase in the commercial importance of the video gaming industry began from the 2010s.
The Asian market is the biggest contributor to the growth of the video gaming industry.
As of 2018, video games were the third-largest segment drawing revenue in the entertainment market of US, behind broadcast and cable TV.
Today, numerous people are involved behind creating video games like developers, publishers, distributors, retailers, third party manufacturers, etc.
Studies show that gaming addiction causes several physical and behavioural problems in people, especially in children.
There are also competitions held for video games in various stages (local, national and international) to find the best player among all.
The growth and expansion of the video gaming industry have opened up several job opportunities as well.
Parents should monitor the game playing type and time of their children so that it doesn't turn into an addiction.
Lack of motion because of excessive video game playing can cause diseases like obesity and diabetes, along with muscle pain.

FAQ's on Video Games Essay
Question 1.
Mention some positive effects of playing video games.
Answer:
Some positive effects of video game playing includes the following-
It improves IQ and reflexes of an individual.
It develops skills like decision making, attentiveness, multi-tasking, etc.
It improves motor skills of players.
Question 2.
Which is the most iconic video game character of all time?
Answer:
Mario
Question 3.
What is the first invented video game?
Answer:
Tennis for Two is the first video game, and it was created in 1958.
The purpose of this paper is to analyze the effect of the growing video games popularity on the teenagers. A lot of discussions are going on around these questions and there is a great variety of opinions on positive and negative effects of computer video games on the behaviour, education and life style of teenage population of the United States of America. In this study we would like, however, to look at the practical implication of the video games and their effect on the development of teenagers' creativity and innovation. The reason for the selection of the sample population is the availability and scale of video games usage (teenagers are the main games' "consumers").
Numerous researches were dedicated to the analysis of the behavioural patterns of children, who often play video games. It was identified that children that play video games at least three or four times a week are more likely to develop creativity. Another research has shown that video game lovers among teenagers have significant difficulties in communication with people of their age in real life situations. The same teenagers, however, have wider perception of the world and are usually more emotional in response to the external factors.
For the purpose of this research successful completion, we have included practical experiment that would support or argue against our hypothesis and to answer the primary research question: "Innovation and video games: is there a direct interrelation between these two elements of our life?"
As a result of the theoretical analysis and literature review, the research group have…
Exploratory Essay on Why Soap Operas Are So Popular
Why Are Soap Operas So Popular? Watching soap operas is one of favorite pastimes for a considerable number of people. Why? What kind of people usually watches them? I will try to find out.
Is It Just That Actors and Professional Athletes Are Paid So Much?
Throughout the history, there always existed and exists a kind of people who would rather count somebody else's money than earn a little bit of their own. The difference between the past and the present is that previously this idea was called "envy" and was treated correspondingly; nowadays it is called something like "just redistribution…
Save Children – Help Them Take Up Sport Essay
When I was four years old, I was a very shy girl who was afraid of talking to strangers, did not enjoy sports, did not make friends easily. All this changed when my parents took me to have a look at the training in gymnastics. I looked at it once and loved it forever. Sport…
Paper.io 2 is a real-time multiplayer .io game where you have to capture as much territory as possible. Paint the map in your own color to take over the Paper.io world! Look out for other players vying to claim your space.
How to Play
Use your mouse to move around and cover the map with your color. Glide over white space and other players' paint, then create a connection back to your own color to claim that area.
When you're moving outside of your color, your tail is exposed to attack. That means other players can crash into it to obliterate you.
You'll constantly be battling with other Paper.io 2 players to reclaim your territory and take theirs.
Tips and Tricks
Don't be too greedy. The longer your tail is exposed, the more likely it is that you'll be destroyed by an opponent.
Attack other players boldly when their tail is exposed. Then claim all the white space they previously inhabited!
Paint cautiously and stay close to your territory until you're sure it's okay to claim a larger space.
Move around the edges of the map to minimize exposure while claiming more and more space for yourself!
More Games Like This
There are many more games like Paper.io 2 in our .io games section. You'll find popular IO games like Shell Shockers and Merc Zone. If you want more arena-style battles you can also check out Worms.Zone and MiniGiants.io.
Features
Real-time online matches with other players
Custom skins to define your own image
Addictively fun gameplay
Release Date
August 2018 (iOS)
September 2018 (Android)
March 2019 (HTML5)
Developer
This version is inspired by the Paper.io 2 game by Voodoo.
Platforms
Web browser (desktop and mobile)
Android
How to play Paper.io 2?
Go to Paper.io 2 on CrazyGames.
Use WASD or the arrow keys or move your mouse to control your snake.
Capture territory by creating complete loops with your snake.
How do you kill other players in Paper.io 2?
You can kill other players by hitting their tail.
Paper Minecraft is a 2D version of the legendary building game Minecraft. Before starting a game you can choose a variety of different character skins and game modes. Survival mode takes skill and ingenuity – you must gather resources and food to stay alive and build a settlement for yourself to live in. Like in most minecraft games, you will also encounter animals and different terrains such as woods, water, rock, and fields. Mine stone and wood to make tools and use these tools to mine more advanced materials to build structures with.
Aside from the survival mode, you can also play the creative mode – this game mode allows you to use your imagination to build practically whatever you can think of. Use a variety of different materials to build cities, castles, and whole worlds for example. If you want, you can also load pre-built maps that other players have created! Step into the 2D world of Paper Minecraft today and start building!
Features
2D graphics
2 different skins
Lots of custom maps from other players
Lots of resources and tools
Platform
Paper Minecraft is a web browser game. It was made using Scratch, an amazing free tool developed at MIT to learn how to develop games.
Developer
This game is made by a fan of the popular Mojang-developed Minecraft game. This version is made by Griffpatch, you can check the developer's YouTube channel.
Release Date
May 2013 (updated continuously since then)
Who made Paper Minecraft?
Paper Minecraft was developed by YouTuber and Scratch developer Griffpatch.
Where can I play games like Paper Minecraft?
At CrazyGames we have a collection of free Minecraft games.
Is Paper Minecraft like the original Minecraft?
Paper Minecraft is very similar to the original game, but the graphics are 2D.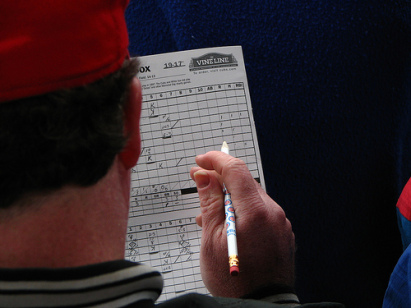 Scoring a baseball game with paper and pencil is a tradition that goes back to the early days of the game. Keeping score is a great way to get more involved as a fan. You'll get really engaged in the game. Moreover, each scorecard is a story of each game that you go to. Scorecards make a great memento of all the baseball games you've attended. Unfortunately, with the rise of high tech scoreboards and cell phones that can give updates right in the palm of your hand, keeping score with a game card is becoming a lost art. Here's how to do it.
Ready the card
Get your card. Most baseball programs come with scorecards. If you don't want to drop $4 for a program, print your own from home from this handy website. Write each team's batting line-up down the left hand side of the card. In addition to the players' name, include their position number (see below) and jersey number.

Learn the code
There's a shorthand that has developed to assist in scoring baseball games. You can develop your own style, but here's the standard method:
Position numbers. Each position is assigned a number. These numbers will be used when you record fielding plays.
Pitcher- 1
Catcher- 2
First Base- 3
Second base- 4
Third base- 5
Shortstop- 6
Left field- 7
Center field- 8
Right field- 9
Designated hitter- DH
Batter shorthand. When a batter is up, keep track of whether he hit, got walked, or struck out with these basic abbreviations:
Strikeout- K
Looking strikeout (where the batter doesn't swing)- backwards K
Walked- BB (base on balls)
Single- 1B
Double- 2B
Tripple- 3B
Homerun- HR
F- flyout
DP- double play
Follow the game
With your card ready in one hand and a hot dog slathered with mustard in the other, you're ready to score the game. Each player has a row of squares with baseball diamonds next to their name. We'll use these squares to track the progress of each batter.
If a batter hits a single, write 1B outside the diamond and darken the line from home plate to first. If the runner on first advances to second, darken the line from first to second. And so on until the runner gets home. Here's an example:

If the runner scores, fill in the diamond with your pencil.
If a batter strikes out, write a K in the middle of the diamond. If that batter was the first out, write a "1" with a circle around it. Indicate subsequent outs in the similar fashion.
If the batter makes an out after hitting the ball, you want to record how the play happened. Going back to our Jeter example. Say Jeter hits a grounder to the pitcher and the pitcher fields it and throws it to first base, the out would be recorded by writing "1-3" across the diamond. This indicates that the pitcher fielded the ball first and then threw it to first getting Jeter out.

Easy enough. How about double plays? Let's say we have Jeter on first base after hitting a single. The scorecard will look like this:

Now, Giambi is up to bat and hits a grounder to the shortstop. The shortstop throws it to second, getting Jeter on the force out. The second baseman throws it to first, getting Giambi out. Here's how we record it. First, we want to indicate Jeter got out at second on a grounder by Giambi. Do this by darkening the line from first to second only halfway. Write 25 next to that line indicating that it was Giambi that hit the ball that caused Jeter's out. Jeter's row will look like this:

On Giambi's row, we'll write "6-4-3" across the diamond indicating the fielding sequence. Above that we write "DP" indicating that he caused a double play. Don't forget to add a "2" with a circle around it indicating that he was the second out. Giambi's rowwill look like this:

If a batter flys out, write "F" followed by the fielder who caught the ball. So, if the centerfielder catches a fly ball, you would write "F8" inside the diamond of the batter who hit the ball.
If you want to show a runner on base getting tagged out or forced out, draw a line half way to the base they were headed to as well as the fielding sequence of the out. For example, say Jeter was on first after hitting a single. Giambi hits a grounder to third. Third baseman fields and throws it to second getting the force out. This is what Jeter's row would look like:

At the end of the game, you don't want a card that looks like this. So pay attention.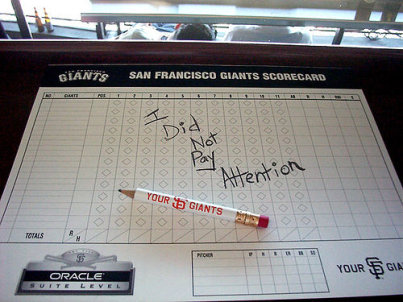 Make it your own
After you get the basics down, start adding your own style to keep track of scores. There isn't a wrong or right way to do it. The trick is to find a system that will help you easily keep track of the progress of a game.
Here's a good example of someone who has personalized their scorecard.
As you get older and assume more responsibility in your life, your gaming time might need to adjust. It doesn't have to be game over, but if gaming is getting in the way of real life, it's time to push pause. Here's what worked well for me.
Are Video Games Keeping You Unemployed?
Video games keep getting more complex and visually appealing, so it's no wonder more people are…
Start Tracking Your Gaming Time
Part of the reason video games eat up so much time is because they're so engaging. It's easy to get lost in their finely-crafted worlds, or get hooked by their clever progression systems that leave you saying "Just one more thing. " I can't count how many times I've sat down to play Breath of the Wild for "a couple minutes" then looked up to see hours have gone by, or popped into Overwatch to play "a few matches" then realize it's suddenly past my bedtime.
Tracking your gaming time can help, says psychologist John M. Grohol . Create a gaming log, be it a spreadsheet or just a piece of paper, and write down when you start playing a game and when you stop. Then add up your total gaming time at the end of each week. When I saw how much time I was actually spending in virtual worlds, it was enough to snap me out of my escapism bubble.
Set Limits for Yourself
When you sit down to play a game, I've found setting a timer helps a lot. Set a daily limit for yourself and try to keep to it. Even if you don't stop as soon as the timer goes off, you still become aware of how much time you've spent playing that day, and awareness is key. It can help to create a ruleset for your gaming too, like "I'll only play games with friends" or "I can only play games on certain days of the week." That said, don't restrict yourself too much or you won't keep to your goals. It's okay to splurge every once in awhile and plan an occasional "free gaming day."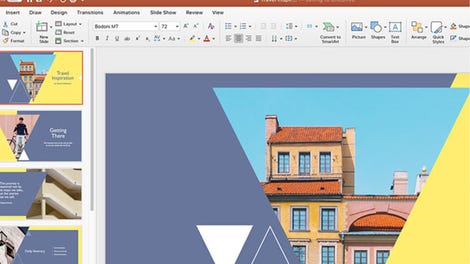 Microsoft Office Professional 2021 Lifetime License
Get smart
Enjoy Microsoft's suite of essentials with a one-time purchase and installation, as opposed to that fee you're paying every month.
Limiting your gaming budget can help a lot too. I set a spending cap on video games, and set a limit to how many games I can buy per month ( especially during Steam sales ). If you have an enormous backlog of games to play, you'll feel an urge to play more so you can finally get to them all. Don't bite off more than you can chew.
How to Finally Beat the Unfinished Games In Your Never-Ending Backlog
In a world of regular Steam sales and cheap used games, it's easy to build up a massive stockpile…
Start Choosing Games Wisely
There's no way around it: some games require a much bigger time investment than other games. MMOs, giant open-world exploration games, and RPGs are major time sinks. I spent way too much time doing basically nothing in GTA V, have barely scratched the surface of Persona 5 at nearly 40 hours in, and would probably cry if I looked at my total time played during the golden age of World of Warcraft.
If you're having a hard time stepping away from these kinds of games because there's so much to do in them, cut them out of your gaming diet. Shift your focus to games that are more pick-up-and-play so you can play in short bursts and not feel like you're missing out on anything when you set down the controller. I still indulge in these kinds of games on occasion, but I don't play as many as I used to, and I still track my time when I can.
Let Go of Your "Hardcore Gamer" Cred
Once upon a time I had unlimited hours to spend on every major title release. I would try to beat games on the hardest difficulty, unlock all the achievements, and reach the highest rank in competitive multiplayer. Well, now I have a grown up job (kinda), and my boss doesn't care about any of that—neither does my girlfriend. So a while back I ditched my gaming ego.
Now I'll play games on easy difficulty and charge through quickly if I'm mostly interested in the story. I stopped trying to complete games 100%—nobody cares, not even other gamers. And I skip a game's multiplayer if it isn't something I know I'll honestly enjoy, even if all of my friends are playing it. And if I do dive into the competitive modes, I don't worry about being the best player out there. I just have fun and move on. Lastly, I drop games the minute they start to lose my interest. I no longer waste my time on a game just because I'm worried other people will judge me for giving up.
How to Deal with Your Video Game-Induced Anger
You've got that boss down to just a sliver of health. One more hit and it's done. Then, out of…
Video games are electronic devices that require the interaction of a user face. This enables the generation of visual feedback. Video games vary from handheld devices to mainframe computers.
Video games started as early as the mid 20 th century and today the popularity has grown tremendously and the entertainment industry that produces them has grown in leaps and bounds.
Video games have both positive and negative effects on the consumers.This paper will focus on how the exposure to violent video games can have major negative effects on children's behavior in terms of education, aggressiveness and creativity.
In recent times, the debates about the aggressiveness in children due to exposure to video games have been rife. There is so much violence in the video games and it is estimated that "over 85% of the games contain some violence and approximately half of video games include serious violent actions" (Carnagey, Anderson and Bushman 489).
Most of the video games are rated E meaning they can be sold to children of all ages from six years. However, a close look at those games shows that the parents consider them violent. This is detrimental to the youths because exposure to violence in video games has worse effects than those caused by abusive parents, coming from a broken home or associating with antisocial peers.
Children who play violent video games have increased aggressive cognitions, aggressive behavior, psychological arousal as well as antisocial behavior. Furthermore, exposure to violence in the games leads to desensitization- "a reduction in emotion-related physiological reactivity to real violence" (Carnagey et al 490).
This means that when children are exposed to violence they become used to it and may grow up thinking violence is the norm. For example, when children are shown a violent clip for the first time they react with a lot of anxiety but a second such or worse clip does not have the same effect because they have become immune to violence. This is dangerous because it lowers the children's responsiveness to real violence.
In the video games children are exposed to violence in a positive manner that is with music and sounds that are exciting, beautiful visual effects which are used as rewards for violent actions in the game. This leads to reduced physiological arousal for example the heart rate. Eventually desensitization occurs and such children are less likely to notice violent acts or events, sympathize with victims of violence.
They also have a less negative attitude towards violence and generally believe the world is unsafe and thus the need for violence to protect oneself. Such children are less likely to seek for help in case of violence because they have a decreased perception of injury. in addition, such children have increased aggression and are more likely to unleash violence towards other children at school.
Some children spend a considerable amount of time playing video games and this impacts their school performance negatively. This is because they devote a lot of time playing the video games at the expense of schoolwork. this is especially the case with children who have a problem with schoolwork initially.
They prefer to play video games instead of doing homework especially if they keep failing. To enjoy a bit of success they turn to video games where they achieve success for example killing the villain in the game and get rewarded with points, music or sounds. The negative effect on education is more evident among children who begin playing the video games at a very young age.
These children become addicted to video games and thus do not pay attention to schoolwork. Video games also impact children's education in that most of the time they will be talking about their video games heroes instead of discussing useful things that might help them to improve their academics.
Some children can remember all the aspects of the video games but can find it difficult to remember simple mathematical or science concepts taught in class. Some children will play the video games for long periods and may fail to get enough sleep and this may lead to lack of concentration in class the following day. Thus, they fail to grasp the content taught by teachers ad jeopardize their educational growth.
The evidence is in lower grades in school examinations and tests. On the other hand, some scholars argue that video games are good for the children as they help to improve their cognitive and motor skills. this is because the "skills learned during game playing may be applied in instructional setting" ( Vorderer and Bryant 336).
Video games have killed creativity in children. This is because children spend most of their time sitting in front of computers playing games. They engage in activities of shooting, killing, kidnapping instead of doing creative things that might help to improve their cognitive skills.
They do not have an opportunity to engage with the environment or even play with their peers (Lakhanpal 1). This kind of environment gives the children an opportunity to develop people skills, become inquisitive by asking questions regarding their surroundings as well as learn about daily activities. On the contrary, "being glued to the video games all the time hinders this"(Lankhanpal 1).
Conversely, video games provide children with virtual worlds where they can practice skills such as leadership. These are the same skills necessary in real life. The children get a chance learn the skills through taking roles. For instance, a child may take the role of a police officer in the game and while at it learn a thing or two about the roles of a police officer. This is because the games "mimic social structure" (Kiefabar 1).
Finally, it is the responsibility of parents to control how their children play video games. Too much exposure to the games has many negative effects than positive ones. Parents should therefore protect their children from the negative effects of the games.
Just like they would not allow their children to watch X rated movies so should they stop the children from playing video games that have a lot of violence disguised in cartoon characters. Just as a healthy diet keeps a child fit and keeps off illness so is a regulated violence free video game.
Works Cited
Carnage, Nicholas, Craig Anderson and Brad Bushman. "The effect of video game violence on physiological desensitization to real-life violence." Journal of Experimental Social Psychology, 43 (2007): 489-496.
Kiefabar, Matt. Video Games. 2009. Web.
Lakhanpal, Bhardwaj Priyanka. Is addiction to video games killing creativity. 2010.
Vorderer, Peter and Bryant Jennings. Playing Video Games: Motives, Responses, and Consequences. New York: Routledge, 2006.
These paper and pencil games can easily be played on a plane, in the car or anywhere to keep kids occupied.
Keep kids engaged with fun and simple games that only require paper and pencil (or a couple colored pens). These games will challenge kids and keep them entertained for hours.
Dots and Boxes.
Remember the time it took to form an array of dots across the page? To play Dots, you need a square of dots on the page (start with 6×6 and challenge your kids to go up to 30×30 or more). Once the square is created, players (2 or more) take turns with a different color pen creating line segments between dots. When a player forms a square with their line, they may put their initial in that square and play again. The game continues until all the lines between the dots have been drawn.
Tic Tac Toe.
The simple game of tic tac toe is a two player game of Xs and Os. Play begins with nine spaces on a paper created by crossing two perpendicular sets of two parallel lines. One player begins (take turns being the first player) by placing an X in one square. The next player draws an O in another square. The game continues until there are three Xs or Os in a row or all squares are filled–a draw game, also called cat's.
Sim.
Draw six dots in a hexagon. Two players take turns drawing line segments between each dot in their own color pen. The object of the game is to avoid drawing a triangle in your color pen.
Pictionary.
Players secretly write down common phrases on pieces of paper and fold them up. The first chosen artist randomly picks a phrase then must draw and get the others to guess the phrase without talking or drawing letters or symbols. Once guessed correctly, a new artists is picked. Variation: instead of common phrases, write books, characters/celebrities or films.
Paper Telephone.
Three or more people each begin with a piece of paper. At the top of the page, they all draw a picture and pass the paper to the next player. With this new piece of paper, each person writes a caption sentence below the picture then folds the top of the paper over so only the sentence can be seen. This piece of paper is then passed to the next player who will draw a picture to go along with the sentence. Each player again folds the paper, now so only the picture can be seen and passes it along. The game continues until there is no more room and every player can open up the paper and be amused!
Bulls and Cows, Sprout, Battleship and more fun paper games.
. . . And More! Find 156 fun games in our newest Game Guide.
Includes everything from games you can play in a small space with no materials, to games you can play in a big group during recess. Search for games by age level, time/space/materials available, and by the life skills used (like problem solving or teamwork).
Download GameS
Looking for more games that can be played at home?
Visit our #PlayAtHome page!
Bring Playworks to Your School
Big changes start small. We'd like to help! Find support for your school, organization, or community.
Explore the Games Library
Find games for any occasion.
Recess Checkup
See how your school's recess stacks up. Take our three minute quiz.
More Resources
Leveraging Play to Address Learning Loss ›
In order to help kids recover from learning loss, we must ensure their emotional needs are met. We need to prioritize every child's wellbeing, and that starts with acknowledging that many kids are healing from traumas caused by the pandemic, including social, emotional, and physical impacts of COVID-19. "When children experience stress and trauma, it…
Top 6 Games to Play Virtually ›
Many educators have risen to the challenge of transitioning their lessons to accommodate virtual education, and Playworks has been helping educators ensure play remains in every child's day, even online. Kids prioritize play, and with our support educators are leveraging play when teaching virtually in order to keep kids engaged, active, and to build community.…
Using Play to Foster Social Connections and Physical Activity ›
Play isn't just fun and games – it's a vital aspect of our health and well-being. When we play, we engage our bodies, minds, and senses, creating opportunities for increased physical activity, learning, and connection with others. Play can even help relieve stress and support the development of important social-emotional skills, including communication and cooperation.…
Six ways to make a fun game for yourself with just a piece of paper.
Stuck inside or waiting on hold and looking for entertainment? This is a great time to recall some of your favorite childhood games that can be easily played with just a piece of paper. Here are four game descriptions to jog your memory.
Paper Football .
Fold paper into three equal parts the long way. Fold the bottom edge of the paper up to a side edge forming a triangle. Continue folding triangles until a small flap is left. Fold the flap into the triangle. Done.
Paper football is played with two people on a long table. Each player gets four tries to slide the football across the table. A touchdown is score by getting the football to sit partially on and partially off the end of the table. If a player scores, they get one attempt to flick the football through their opponent's finger made up-rights.
Fortune Teller .
Often also called a cootie catcher, this is a folded paper game with handwritten fortunes inside. The fortunes are only limited by the creator's imagination! Find out how to make a fortune teller online from a how-to guide like this one.
Trash Basketball .
This is simple and fun. Wad a piece of paper into a tight ball and aim for your trashcan or other nearby target. Toss the paper. If it goes in, great! Pull it out and try again. If it doesn't go in, grab the paper and try again. Of course the real fun is in running around cheering after you score.
Jumping Frog .
With a little origami, you can create a very fun jumping frog for your and your child's imaginative play. You may want to begin with a simple version, such as this one. Still instructions for more complex (and higher jumping) origami frogs can also be found online.
Paper Ball.
Also called an origami balloon, you can fold this ball use it for a variety games, such as Bubbles, Ball Toss Race or a simple target toss game. You can find several how-to guides for folding a paper ball, such as this one, online.
Paper Airplane .
There are several ways to fold a paper airplane. You can start with one then experiment alternatives to see how they affect their flight.
Fold a piece of paper in half the long way then open it back up. Fold down both top corner of paper into the center fold line. Fold paper back in half and turn to the side with folded edge down. Fold down one flap of the paper from the top to form a wing. Flip the paper over and do the same with the other flap of paper. Open of the wings and gently throw the paper with point forward to see how far and how accurately your airplane flies.
What other games do you like to play with a piece of paper?
Have a pencil and paper? Try any of these fun paper and pencil games.
Find 156 fun games in our newest Game Guide.
Includes everything from games you can play in a small space with no materials, to games you can play in a big group during recess. Search for games by age level, time/space/materials available, and by the life skills used (like problem solving or teamwork).
Download GameS
Are you an educator? Transform the school day with recess games!
Bring Playworks to Your School
Big changes start small. We'd like to help! Find support for your school, organization, or community.
Explore the Games Library
Find games for any occasion.
Recess Checkup
See how your school's recess stacks up. Take our three minute quiz.
More Resources
Leveraging Play to Address Learning Loss ›
In order to help kids recover from learning loss, we must ensure their emotional needs are met. We need to prioritize every child's wellbeing, and that starts with acknowledging that many kids are healing from traumas caused by the pandemic, including social, emotional, and physical impacts of COVID-19. "When children experience stress and trauma, it…
Top 6 Games to Play Virtually ›
Many educators have risen to the challenge of transitioning their lessons to accommodate virtual education, and Playworks has been helping educators ensure play remains in every child's day, even online. Kids prioritize play, and with our support educators are leveraging play when teaching virtually in order to keep kids engaged, active, and to build community.…
Using Play to Foster Social Connections and Physical Activity ›
Play isn't just fun and games – it's a vital aspect of our health and well-being. When we play, we engage our bodies, minds, and senses, creating opportunities for increased physical activity, learning, and connection with others. Play can even help relieve stress and support the development of important social-emotional skills, including communication and cooperation.…
What it is: A funny variation of telephone, played on paper instead of out loud. It's a great game for creative teens or adults and can be quite entertaining. It's always been a favorite among my family and friends.
Best for: Group of about 6 to 10.
What you need: Each player will need a piece of paper and a pencil or pen to write/draw with.
How to play: First set up the game by sitting all of your players in a circle indoors. This game might be hard to play around a table because each player needs to keep their paper secret from their neighbors, so playing in a living room on couches and chairs works great.
Then hand out paper and writing utensils to all the players. Have everyone write his or her name in small print at the bottom right of the page.
Everyone starts by writing a sentence at the top of his or her paper. It can be something random, true, abstract, from a song lyric, or about someone in the room. Here are some examples:
The kids all danced around the large oak tree.
The dog chased the carefree butterflies to the end of the rainbow.
If all the raindrops were lemon drops and gumdrops, oh what a world it would be!
Ted can't find the right shoes to wear to prom.
Once everyone has a sentence at the top of his or her paper, everyone passes their paper to the player to their right.
Then everyone illustrates the sentence give to them with a small picture right underneath the sentence. So, for example, if Mary were given the sentence "The kids all danced around the large oak tree," she might draw something like this:
Once everyone has finished drawing their sentences, everyone folds the top part of the paper over so it covers the first sentence, but not the picture. Then again, everyone passes their papers to the right.
Now everyone receives a paper with just a drawing visible, and everyone writes the sentence that presumably could have led to that picture (usually with some humor thrown in). For example, Bob, given the above picture, might write this sentence underneath: "Once there was a family of tree huggers." Then everyone folds over their paper so only the last sentence is visible and passes the paper to the right.
And that's basically how the game works. Everyone continues alternately writing sentences and drawing pictures, always covering up everything but the latest sentence or picture and passing to the right. Continue writing and drawing until you run out of room, or until everyone gets his or her paper back (that's why you wrote names at the bottom at the beginning).
After everyone's done writing and drawing, everyone unfolds the paper he or she has and begins to read and laugh at all the sentences and drawings, especially how in the world the first sentence turned into the last one. Then you can go around the circle one by one as everyone reads a paper out loud, or you can just pass them around so everyone can see the drawings clearly.
And then play another round!
Strategies: Really, the point of the game is to evoke laughter, so good strategies include being creative and off-the-wall with your sentences and pictures. Oh, and don't worry, no artistic talent is required. It's always kind of funny (or against the rules, depending on your viewpoint) when someone writes a sentence about a picture and throws in something that wasn't there before, just to heighten the random factor. And when we play, most papers inevitably end up about people in the room, even if they don't start out that way.
Example game
This game might be hard to visualize if you've never played it before, so here's an example from a real-live game, to show you how one sentence can turn into a picture that can turn into a totally new sentence and on and on:
The kids all danced around the large oak tree.
Once there was a family of tree huggers.
After watching Fern Gully, Mrs. Mullen's fourth grade class hurried out to the playground for a live reenactment.
The boys saw a picture of a girl and ran frantically to the park.
Many thanks to my sister and cousins for letting me use their artwork. 🙂
The Spruce / Rita Shehan
Total Time: 30 mins
Yield: 1 football and goal
Skill Level: Kid-friendly
Keep your young children occupied when the adults in the house want to watch football with a kid version of the game. Not everyone is an avid football fan, but almost everyone will enjoy playing the simplified version of table football.
Paper or "flick" football is a game that is loosely based on the rules of American football, and it's an entertaining table game that all ages will love. The object of the game is for two opponents to flick a paper football across a tabletop to make a touchdown. A touchdown is when the ball hangs off the edge of the table without falling. After scoring a touchdown, the player gets to flick the paper football through the goal.
Some versions of the game require you to use your fingers to form a goal. Others suggest making a goal from wood craft or ice pop sticks. It's up to you to decide which version of paper football you want to play. After you make this football, make other footballs for your game-friendly household.
With our archives now 3,500+ articles deep, we've decided to republish a classic piece each Friday to help our newer readers discover some of the best, evergreen gems from the past. This article was originally published in June 2018.
In a time before people could cure their boredom by looking down at their phone and immediately retreating into an individual silo of entertainment, slaying its specter was often a cooperative exercise, requiring nothing more than a pencil and paper.
Even though pen and paper games have been supplanted by phone toggling when it comes to passing the time, it's still handy to keep a few of them in the back pocket of your brain. These "analog" games come in handy for times when your phone's out of charge, or when you want to entertain a kid without resorting to handing them a device. Their discreet-ness also makes them useful for work or church meetings where you're bored out of your skull, but not supposed to be on your phone. Pencil and paper games are an all-around great source of impromptu entertainment, as you'll almost always have all the supplies needed for their play on hand.
When it comes to such games, you surely already know tic-tac-toe (which once you learn how to win, becomes super boring). So here are 5 more pencil and paper games that will help you, and a compatriot, while away the time.
Hangman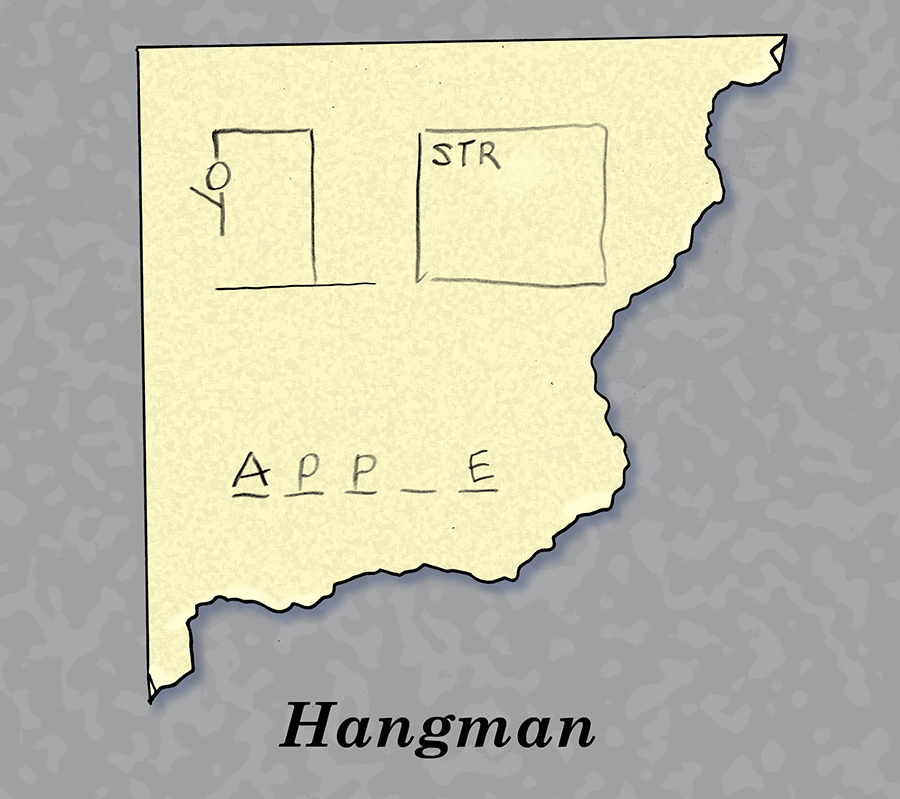 This classic boredom killer is an oldie but a goodie.
Hangman can be played with two or more players.
Start off by drawing a basic looking gallows. This is where you'll keep track of incorrect guesses in this game.
One person thinks of a word (without telling the other players) and marks out the number of letters in dashes on the paper.
The other players take turns guessing letters one at a time. Whenever a player guesses a letter in the word correctly, you write that letter above the corresponding dash.
If they guess incorrectly, draw a body part of the hangman on the gallows. Typical order is head, body, right leg, left leg, right arm, left arm, noose. So basically, players have seven chances to guess the correct letters. If a complete hangman is made before the correct word is guessed, the game ends. You can increase the number of chances players get to guess by increasing the number of body parts that are added before the hapless stick victim gets the noose — left eye, right eye, nose, mouth, ears, etc. Just make sure everyone is on the same page as to what constitutes a complete hangman before you start.
A player wins the game when they guess the correct word. They can guess the entire word at any point in the game. A wrong word guess also results in a body part added to the hangman.
You can write incorrect letter guesses next to the gallows so players can see which letters they've already guessed. To make the game harder, don't list missed letter guesses, and count duplicate wrong guesses against them.
Battleship
The classic board game (turned terrible movie) actually got its start as a pencil and paper game. The old-school version has the advantage of not needing those annoying little pegs or a manufactured game board, making starting a spontaneous showdown, or playing in the car on a long road trip, much easier.
This is a two-player game.
Each player creates two 10×10 grids on their piece of paper. Label one grid "My Ships" and the other grid "Enemy Ships." Label each square on the x-axis 1-10, and each square on the y-axis A-G.
Make sure neither player can see the other's grids.
On the "My Ships" grid, each player outlines the five ships that represent their fleet.
A fleet consists of the following:
1 Aircraft Carrier = 5 squares
1 Battleship = 4 squares
1 Cruiser = 3 squares
1 Submarine = 3 squares
2 Destroyers = 2 squares each
Each ship occupies adjacent squares on the grid, horizontally or vertically. No diagonal ships.
Here's an example of a fleet layout you might have: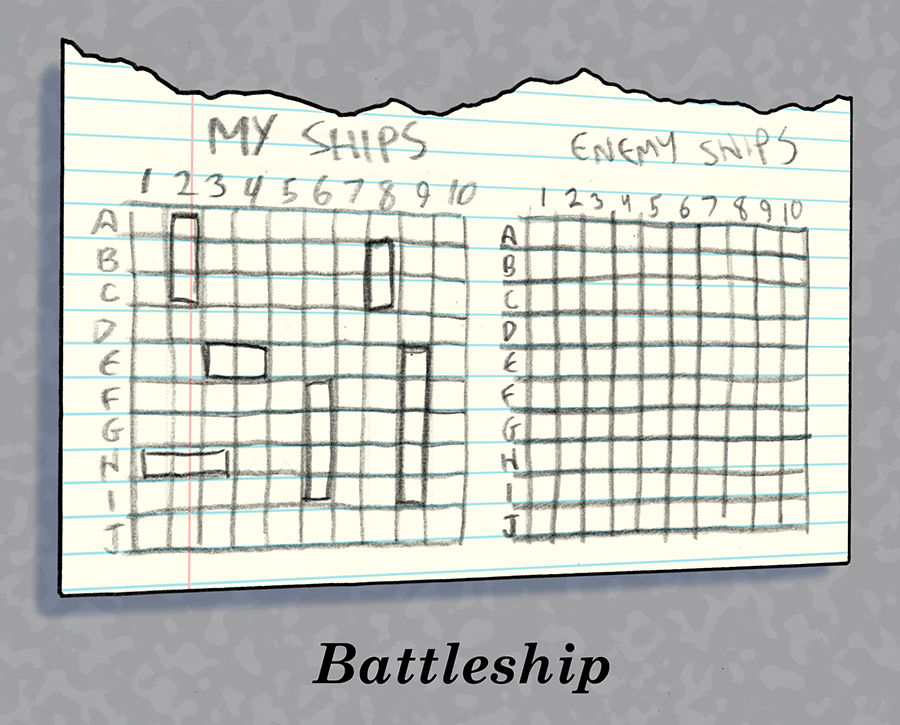 Once each player has drawn out their fleet, the play begins. Players take turns taking shots at their opponent by calling out coordinates of a square. For example, B-10, G-5, D-3.
His opponent responds with "Hit!" if a coordinate hits his ship or "Miss!" if it misses. Each player should record their opponent's shots on the grid labeled "My Ships" and their own shots on the grid labeled "Enemy Ships." Use "X" to mark misses, and "O" to mark hits.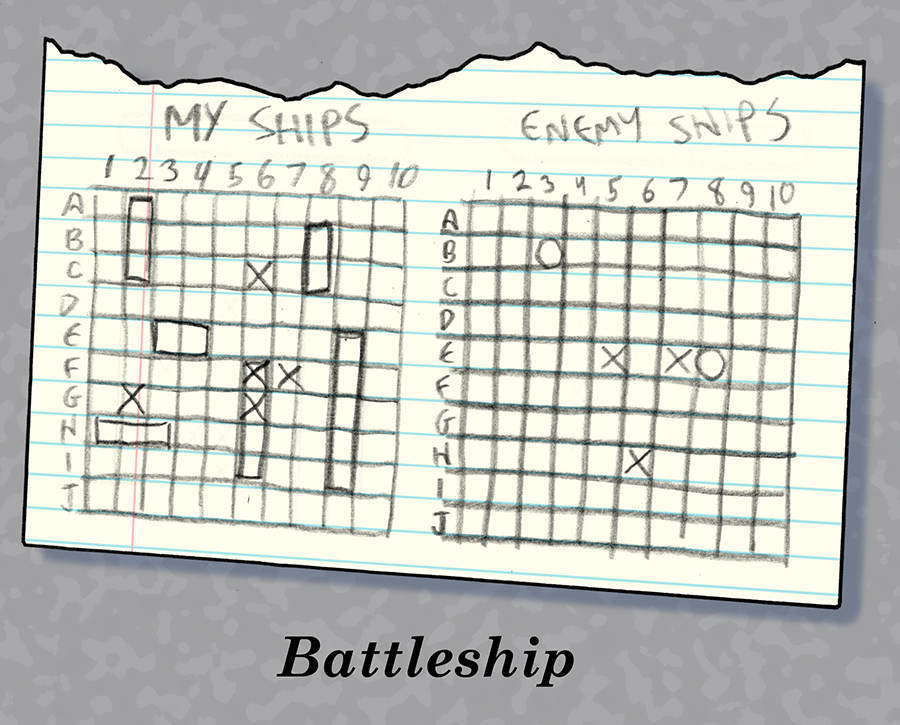 If an opponent hits all the squares in a ship, you must call out the name of the ship (e.g., "You sunk my battleship!")
First player to lose all his ships loses the game.
Squares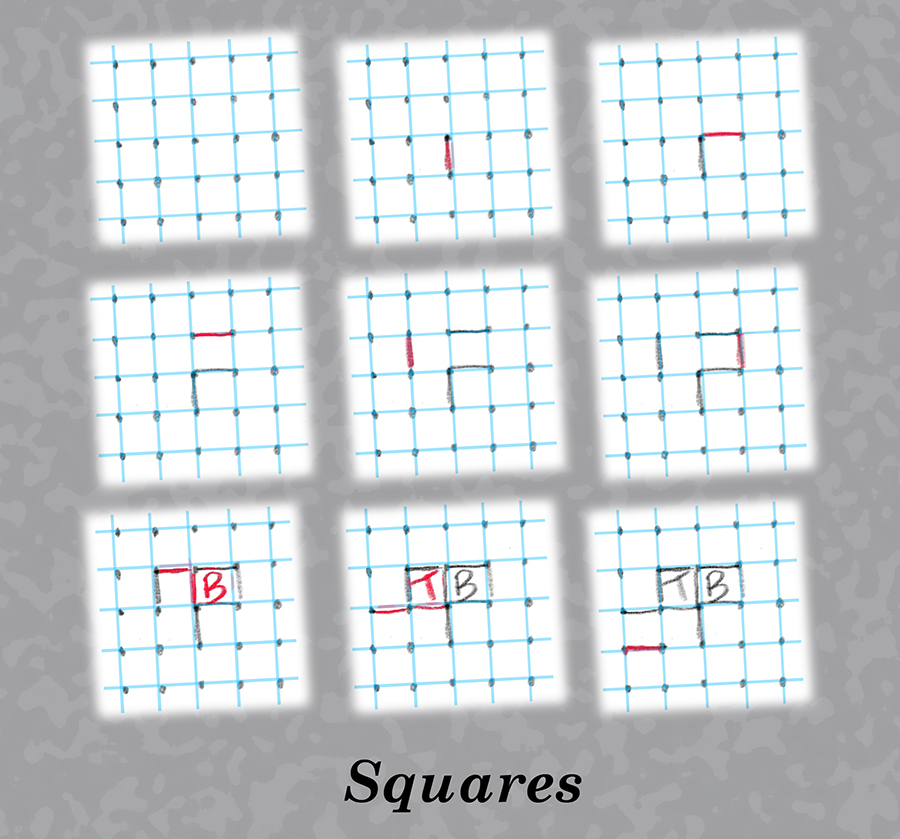 This was a game my brother and I played quite a bit on the back of the paper program at church services.
Draw a grid of dots – it can be as large or as small as you want. The larger the grid, the longer the game lasts. 10×10 is good-sized "field of play."
Each player takes a turn drawing a line between two dots. You can connect dots horizontally or vertically. The goal is to create a box. If a player completes the fourth side of a box, he writes his initial in the box. When a player completes a box, he gets another immediate turn to connect the dots.
The game is over when the grid has been completely filled with boxes. The player with the most boxes wins.
Obstruction
This is a two-player game created by Hungarian mathematician László Kozma.
One player is "O"; the other player is "X."
Create a grid of squares at least 6×6. The larger the grid, the longer the game will go.
Each player takes turns writing their mark in one of the squares on the grid. But here's the catch: You can only mark a square if all of its neighbors (including the diagonal neighbors) are empty.
The first player unable to move loses.
Here's an example of a game so you can see play in action: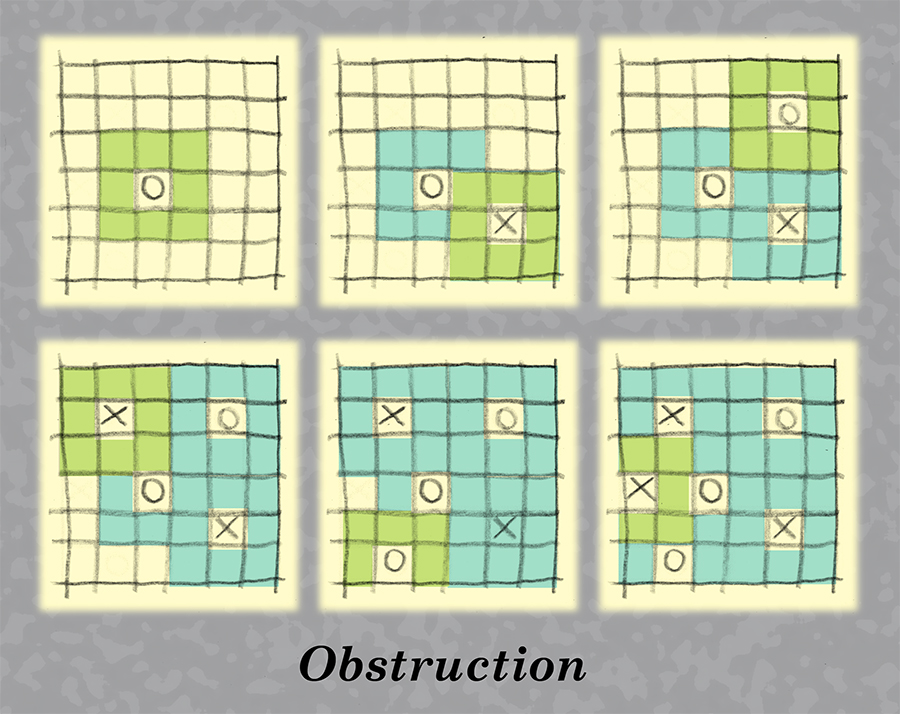 Sprouts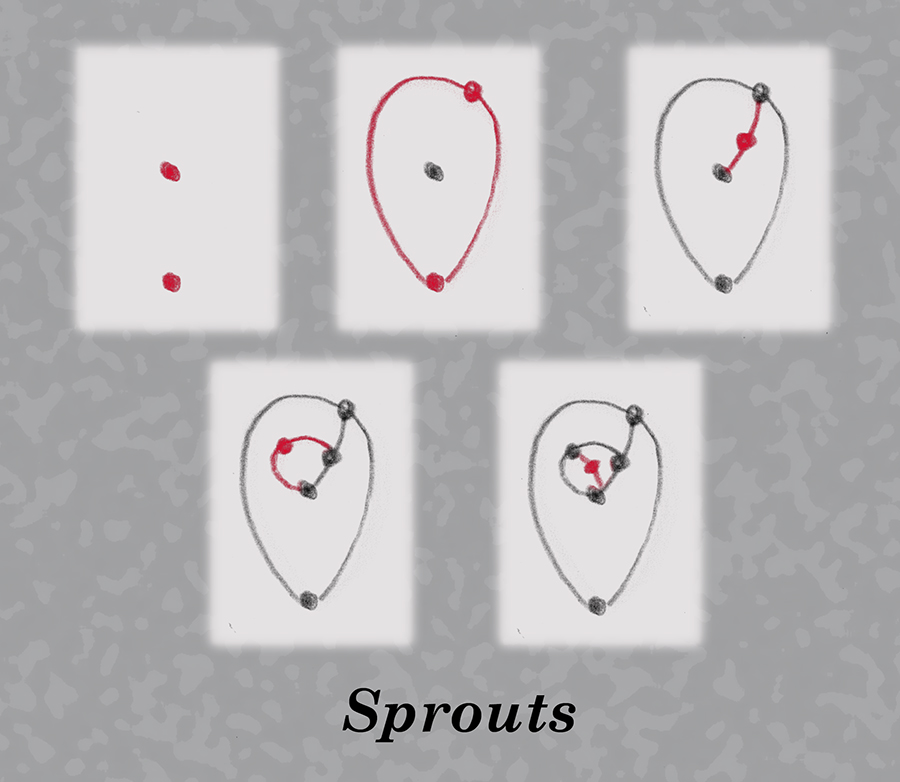 Sprouts is another pencil and paper game invented by a math whiz. Actually two: John Horton Conway and Michael Paterson.
This is a two-player game. Start off by drawing two or more spots on a sheet of paper.
Players take turns according to the following rules:
Draw a line connecting two spots, or loop a line to and from a single spot. The line may be straight or curved, but must not touch or cross itself or any other line.
Add a new spot somewhere along that new line.
No spot may have more than three lines attached to it.
The player who makes the last move wins the game, or you could play so that the player who makes the last play loses.
About Paper.io
The number of multiplayer games is growing every day, but finding a really great game with addictive gameplay and interesting idea is a problem. For those who love playing strategy games, the best choice is to try Paper io game which is available on all platforms, including PC browser, Google Smartphones and IOS users. The original edition of the game which is constantly updating is also available at our website. The game is about capturing territory and building a big base. You control a small snake-like creature who runs all the time. You just can control the direction of the movement. The players in this game have their own color and skins which you can change through the options menu. If you manage to complete the loop with your body without touching yourself, the loop will be added to your existing territory. The main mission of the player is to make his space grow as much as it is possible, until it reachs the 100% but believe me this is very difficult task.
While playing Paper.io you should remember that there are a lot of other players who want to dominate too. The key to success is to add small parts of the new territory all the time without making big loops. Once you make a big loop, you can be punished by neighbour player and destroyed. The game has several game modes and a lot of skins that you can enjoy. For example, you can customize the head of your snake or even the picture that will be placed on your territory. This way, Paper.io is an awesome and addictive multiplayer game where everyone can find a lot of fun.
More Information About Paper.io
Updates/Upgrades
There are several things that you can do in this game to have even more fun. The first thing is Skins menu. In this menu you can choose different skins and assign it to your character. You have to gain some exp points to unlock the new skins for the game as most of them are locked when you start playing.
A useful option which I really enjoy in this game is ability to choose the game room according to contries. That's great in several ways. For example, when you want to challenge new people – most of the people choose one server and play there all the time so it may be boring to play against same people all the time. The second factor is that you can choose the server which is closest to you and in this way, make the game more smooth as your ping will be smaller and you won't experience any lags or errors during the game. A really great feature of this game is that you can create a party and send invitation to your friends. This way you will be playing with friends on the same server and this will make the game even more addictive and interesting. Playing with friends is also more amusing then playing against AI or other random players.
How To Play
[W][A][S][D] or the arrow keys to control your snake.
Make a full loop to capture new space. Released: August 2018 (iOS)
September 2018 (Android)
March 2019 (HTML5)
Authors suggest balancing questions of harm with potential for positive impact
WASHINGTON — Playing video games, including violent shooter games, may boost children's learning, health and social skills, according to a review of research on the positive effects of video game play to be published by the American Psychological Association.
The study comes out as debate continues among psychologists and other health professionals regarding the effects of violent media on youth. An APA task force is conducting a comprehensive review of research on violence in video games and interactive media and will release its findings in 2014.
"Important research has already been conducted for decades on the negative effects of gaming, including addiction, depression and aggression, and we are certainly not suggesting that this should be ignored," said lead author Isabela Granic, PhD, of Radboud University Nijmegen in The Netherlands. "However, to understand the impact of video games on children's and adolescents' development, a more balanced perspective is needed."
The article will be published in APA's flagship journal, American Psychologist.
While one widely held view maintains playing video games is intellectually lazy, such play actually may strengthen a range of cognitive skills such as spatial navigation, reasoning, memory and perception, according to several studies reviewed in the article. This is particularly true for shooter video games that are often violent, the authors said. A 2013 meta-analysis found that playing shooter video games improved a player's capacity to think about objects in three dimensions, just as well as academic courses to enhance these same skills, according to the study. "This has critical implications for education and career development, as previous research has established the power of spatial skills for achievement in science, technology, engineering and mathematics," Granic said. This enhanced thinking was not found with playing other types of video games, such as puzzles or role-playing games.
Playing video games may also help children develop problem-solving skills, the authors said. The more adolescents reported playing strategic video games, such as role-playing games, the more they improved in problem solving and school grades the following year, according to a long-term study published in 2013. Children's creativity was also enhanced by playing any kind of video game, including violent games, but not when the children used other forms of technology, such as a computer or cell phone, other research revealed.
Simple games that are easy to access and can be played quickly, such as "Angry Birds," can improve players' moods, promote relaxation and ward off anxiety, the study said. "If playing video games simply makes people happier, this seems to be a fundamental emotional benefit to consider," said Granic. The authors also highlighted the possibility that video games are effective tools to learn resilience in the face of failure. By learning to cope with ongoing failures in games, the authors suggest that children build emotional resilience they can rely upon in their everyday lives.
Another stereotype the research challenges is the socially isolated gamer. More than 70 percent of gamers play with a friend and millions of people worldwide participate in massive virtual worlds through video games such as "Farmville" and "World of Warcraft," the article noted. Multiplayer games become virtual social communities, where decisions need to be made quickly about whom to trust or reject and how to lead a group, the authors said. People who play video games, even if they are violent, that encourage cooperation are more likely to be helpful to others while gaming than those who play the same games competitively, a 2011 study found.
The article emphasized that educators are currently redesigning classroom experiences, integrating video games that can shift the way the next generation of teachers and students approach learning. Likewise, physicians have begun to use video games to motivate patients to improve their health, the authors said. In the video game "Re-Mission," child cancer patients can control a tiny robot that shoots cancer cells, overcomes bacterial infections and manages nausea and other barriers to adhering to treatments. A 2008 international study in 34 medical centers found significantly greater adherence to treatment and cancer-related knowledge among children who played "Re-Mission" compared to children who played a different computer game.
"It is this same kind of transformation, based on the foundational principle of play, that we suggest has the potential to transform the field of mental health," Granic said. "This is especially true because engaging children and youth is one of the most challenging tasks clinicians face."
The authors recommended that teams of psychologists, clinicians and game designers work together to develop approaches to mental health care that integrate video game playing with traditional therapy.
Article: "The Benefits of Playing Video Games," Isabela Granic, PhD, Adam Lobel, PhD, and Rutger C.M.E. Engels, PhD, Radboud University Nijmegen; Nijmegen, The Netherlands; American Psychologist, Vol. 69, No. 1.
Isabela Granic can be contacted by email, cell: 011.31.6.19.50.00.99 or work: 011.31.24.361.2142
We'll begin emailing you updates about %gameName%.
Latest on Papers, Please
The Hard Costs Of Making A Game Alone
When making a game, developers can spend months or years on a project–a process that can take a toll if you decide to go it alone.
Last Chance For December's Free PS Plus Games (PS4, PS3, Vita)
Hop on over to the PlayStation Store to download Soma, Onrush, and more for free.
December 2018's PS Plus Games Announced By Sony
December's PS Plus freebies include Onrush, Soma, and more games for PS4, PS3, and PS Vita.
Dec 3, 2018 9:11am
Free PS4/PS3/Vita PlayStation Plus Games For December 2018 Revealed
Check out the final batch of freebies of the year.
Nov 29, 2018 7:08am
Papers, Please PS Vita Release Date Finally Confirmed
You'll be able to play Papers, Please on PS Vita very soon.
Dec 9, 2017 1:21pm
Do You Play Video Games That Aren't "Fun"? – Reboot Episode 6.5
Mike and Jake answer questions after their episode about what makes games fun, and discuss other titles they may have missed. Games discussed on this episode: The Last of Us Journey Outlast 2 Abzu Papers, Please The .
May 13, 2017 6:44pm
Video Games Don't Need to Be Fun – Reboot Episode 6
Mike and Jake explore the various ways video games can be about more than a traditional kind of fun.
May 6, 2017 6:44pm
2014 Independent Games Festival
See which of your favorite Independent game titles took home a win from the 2014 Independent Games Festival!
Feb 27, 2015 3:38pm
A Word From The Winners – GDC and IGF 2014
Danny O'Dwyer goes back stage to get a few words with the winners of the Game Developers Conference and the Independent Game Festival.
Feb 26, 2015 1:24pm
"No Full Nudity" Option for Indie Hit Papers, Please on iPad [UPDATE]
Developer announces Papers, Please launch on December 12 for iPad.
Dec 16, 2014 1:42am
The Latest Humble Bundle Might Be the Best Yet
$10 (or less) gets you a selection of fantastic games, including Gunpoint and Gone Home.
Sep 10, 2014 2:13pm
PC Nominations
Check out this year's nominees for GameSpot's Game of The Year 2013 on the PC!
Jul 25, 2014 1:49pm
2013 Year in Review – PC
Whether you're a traditionalist or all about the avante-garde, the PC had what you needed–and then some.
Jul 25, 2014 1:49pm
Papers, Please dev announces his next game, Return of the Obra Dinn
Lucas Pope announces a first-person, "1-bit" mystery game.
May 24, 2014 12:28pm
The Last of Us wins GDC game of the year award
The PS3-exclusive The Last of Us took top honors at the 2014 Game Developers Choice Awards.
Mar 20, 2014 2:24pm
Papers, Please wins grand prize in Independent Games Awards Show
The small game from Lucas Pope about working as a border crossing guard took top honors at the IGF awards show.
Mar 19, 2014 7:52pm
The Last of Us wins BAFTA Game of the Year Award, Steam sale for other award winners and nominees
Beating out GTA 5 and Tearaway, The Last of Us takes top honors at the British Academy awards presentation. And you can also get the winners and nominees at a .
Mar 13, 2014 5:02am
The Last of Us and GTA 5 lead in BAFTA 2014 nominations
Naughty Dog's critically acclaimed The Last of Us racks up 10 nominations for the 2014 British Academy Game Awards, followed closely by Grand Theft Auto V with nine.
How to Install Apps on Kindle Paperwhite / Kindle Touch
Many people love playing games and apps on tablet like Kindle Fire, but have you ever thought that you can also play games and apps on E-Ink device like Kindle Paperwhite?
For E-Ink device like Kindle Paperwhite, the apps and games are called "Active Content". In one sense, "Active Content" equals "apps" for Kindle.
Where to Find the Active Contents (Apps & Games) for Kindle Device?
Just search "active content" on amazon.com where you can get them. Or you can also read a post on our blog, which collects top 5 free Kindle apps and games.
How to Install the Active Contents on Kindle, Kindle Paperwhite, Kindle Touch
1 Get Apps & Games to Kindle Paperwhite with 1-click purchase
The simplest way to get apps for Kindle just is like delivering purchased books to Kindle. On the right side of the product page, choose which device you want to deliver this app to, then click "Buy now with 1-Click". Then run your Kindle Paperwhite/Kindle Touch and connect it to internet , and the app will be pushed to your device.
2 Download Apps to Computer First and Then Transfer via USB
If you have problem in receiving the app on Kindle Paperwhite, you can also download the app to your computer first and then transfer it to your Kindle device via USB connection.
First please go to "Manage Your Kindle" page, and you will see the most recently purchased items, where the app should be displayed.
Then look at the right side, you will find that there is an "Action" button, click it and then choose "Download & transfer via USB".
Choose the Kindle device which you would transfer this item to. At this list your non-e-ink Kindle will be not choosable. Then click "Download", you will get an ".azw2" file.
Now plug your Kindle Paperwhite to computer, there will be a removable disk called "Kindle" showing up in your local computer. Open it and transfer those .azw2 files into the "Document" folder.
Now eject Kindle from your computer, and choose "Active Content" (which equals to "app" for e-ink Kindle) in the list below the cart icon. In this collection you can see all the apps that are installed on your Kindle.
How does it look like when playing games on e-ink device? Here it is.
Why My Kindle Doesn't Accept the Active Content?
First you should make sure it is "active content", not an "app". If it is indeed an active content but you can't install it on Kindle, then you should check if this active content is supported by your Kindle.
In the active content information page, you can see "Available on these devices" below the price, click it you can get the list containing all the Kindles it supports.
60 Sites to Download Free Kindle Books
7 Places to Download Kindle Screensavers
Jonny Greenwood joined Epubor since 2011, loves everything about eBooks and eReaders. He seeks the methods to read eBooks more freely and wants to share all he has got with you.
Teenagers today often spend a great deal of time playing video games. These games are fun and engaging and young people often feel like playing games is a great thing to do in their spare time. However, you shouldn't spend too much time gaming and there are a number of reasons for this: it's unhealthy, you should spend more time studying, and you need to socialize more.
The primary reason to cut down on gaming time has to be that youths that spend a long time on computers and games consoles are often not getting enough exercise. With high obesity rates, it's very important for young people to spend as much time being active as possible, especially since studies show that people who are overweight during childhood and adolescence are far more likely to become overweight adults than those of a healthy weight when they're young. There is just as much, if not more, fun to be had in getting out and about and being active. This doesn't have to mean going for long runs if that's not your thing; team sports are both fun and great exercise. Dance or fitness classes are also a good option for those not into sports.
Secondly, getting a good education is that best thing that you can do for your future. If every teenager cut down on their gaming time by 30 minutes per day and used this time to study, the whole of that generation would achieve better results and be more likely to have the career that they want. With education, you get out what you put in, so it's really up to you to put in the additional effort. If you want to go to a good college, extra study in your own time will be completely vital, but gaming can reduce your concentration span and make this more difficult.
The third main reason that playing video games too often is that it's no good for your social skills. Some teenagers may argue that because they can now play their games online with friends, they are socializing in their own way. However, you can't beat face-to-face contact, and if you want to succeed in interviews and build good relationships in later life, you need to develop some proper communication skills. This shouldn't be a chore, or difficult, because hanging out with friends is far more fun than sitting indoors playing on games all day anyway!
In conclusion, there can be no doubt that spending too much time gaming isn't good for you. You don't have to stop all together, but it's all about moderation. Cut down and allocate your additional free time to doing things that are good for you, and you definitely won't regret it in later life.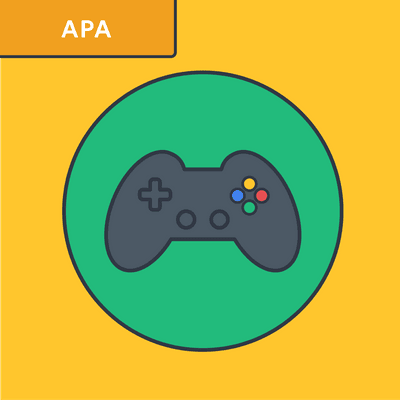 To cite a video game in a reference entry in APA style 6th edition include the following elements:
Rightsholder of video game: The author refers to the individual that owns the rights of the game. However, if there is no rights-holder, treat the reference as unauthored placing the title first followed by a version number, if available.
Year of publication: Give the year in brackets followed by a full stop.
Title of the video game: Only the first letter of the first word and proper nouns are capitalized. Do not italicize.
Version: Provide the name of the console or device the game can be played on.
Location: Give the place of the company that produced the game.
Name of Producer: Give the name of the company that produced the game.
Here is the basic format for a reference list entry of a video game in APA style 6th edition:
Rightsholder of video game . ( Year of publication ). Title of the video game ( Version ) [Video game]. Location : Name of Producer .
To cite a video game in a reference entry in APA style 7th edition include the following elements:
Rights-holder of video game: Give the last name and initials (e. g. Watson, J. D.) of up to 20 authors with the last name preceded by an ampersand (&). For 21 or more authors include the first 19 names followed by an ellipsis (…) and add the last author's name.
Year of publication: Give the year in brackets followed by a full stop.
Title of the video game: Only the first letter of the first word and proper nouns are capitalized.
Version: Provide the name of the console or device the game can be played on.
Name of Producer: Give the name of the company that produced the game.
Here is the basic format for a reference list entry of a video game in APA style 7th edition:
Rights-holder of video game . ( Year of publication ). Title of the video game ( Version ) [Video game]. Name of Producer .
APA reference list examples
Take a look at our reference list examples that demonstrate the APA style guidelines for a video game citation in action:
A Switch video game without rights-holder
Amaya, D. (2017) Cave story+ (Switch version) [Video game]. Santa Ana, CA: Nicalis.
A Switch video game without rights-holder
Amaya, D. (2017) Cave story+ (Switch version) [Video game]. Nicalis.
A video game for PC without rights-holder
Fortnite: Battle royale (PC version) [Video game]. (2017). Cari, NC: Epic Games.
A video game for PC without rights-holder
Fortnite: Battle royale (PC version) [Video game]. (2017) . Epic Games.
This citation style guide is based on the official Publication Manual of the American Psychological Association ( 6 th edition).
January 8, 2021 by Prasanna
Violence in Video Games Essay: Video games are online interactive, sometimes multiplayer games where people play for survival in the digital fantasy world. Many research articles state the positive and negative effects of playing video games.
These online games can cause potential psychological damage to a growing child. Violence in video games may range from unknown people making hurtful comments to receiving death threats.
You can also find more Essay Writing articles on events, persons, sports, technology and many more.
Long and Short Essays on Violence in Video Games for Students and Kids in English
We provide children and students with essays and an extended essay of 500 words and short writing of 150 words on the topic "Violence In Video Games" for reference.
Long Essay on Violence in Video Games 500 Words in English
Long Essay on Violence in Video Games is usually given to classes 7, 8, 9, and 10.
The internet is filled with articles about the side effects of playing online, multiplayer games. Online gaming and video games started to have fun online and have now grown to become a community. There are many types of research about the pros and cons of playing online video games.
Video games are extremely addictive. Children and teenagers are drawn towards video games like a moth toward the flame. These games are exciting, thrilling, and adventurous. Each game takes the players through a vivid journey and gives them a false sense of achievement.
Online games and video games are a few of the many internet parts that psychologists and parents widely debate. These encourage violence, criminal activities, use of drugs, sexual activities, and can potentially impair cognitive growth, judgment and make its users violent.
Spending hours and hours in the thrilling fantasy world makes them socially withdrawn and promotes isolation. The decision making of the users is impaired due to extreme indulgence in such games. It makes them feel attracted to the fantasy world more than the real.
Playing video games online exposes children to a lot of criminal activities and violence. There are frequent instances of rage-filled events among children prohibited from playing such games towards their parents. Playing a video game that encourages criminal activities like shooting and killing can draw children towards extreme criminal activities. The players not only spectate the games but also interact with them.
Many refuse to believe that playing violent games in front of a 19 inch TV can make them or their children or themselves violent. Video games are the source of adrenalin that makes them so desirable. They provide all the fictional pleasures unattainable in the real world.
Though people have not yet been able to prove with certainty that video games cause violent behavior in children, it might be proven soon. In the meantime, parents need to understand the symptoms of video game addiction and notice any changes in them, if any. It is crucial to remove them from these games if worse comes to worst.
The players themselves need to acknowledge the changes they see in themselves. Most of them remain in denial about the harmful effects it may have on them. They can be guided into the real world again with some counseling. Using violence to prohibit them from playing these games will make them hate their caregivers. Parents need to be careful about what content their children are exposed to online.
Many games have age restrictions. Parents should be cautious about their children maintaining the age limit. Such measures are not easy to implement if they are not habituated with the internet world, but it is a necessary step. Parents can also introduce children to physical games that are much more rewarding. Slowly and steadily, children will adapt to staying away from the digital world and become aware of what content they view with counseling.

Short Essay on Violence in Video Games 150 Words in English
Short Essay on Violence in Video Games is usually given to classes 1, 2, 3, 4, 5, and 6.
Video games are portals through which ordinary players are transformed into people of immense importance, such as a warrior, an assassin, a racer, etc. Video games require children to play in violent situations where they have to slaughter other players, shoot and kill them. Teenagers become reckless when they are addicted to playing video games.
They may act out against their parents, frequently use slangs they learned online, etc. These negative effects have given rise to a lot of controversies about video game violence.
Playing video games makes children socially withdrawn, isolated, and even temperamental. They become lazy and obese. It becomes difficult to monitor their activities. Playing video games for long hours every day can impair their cognitive judgment and make them apathetic to other people. Hence, parents need to monitor their children's online activities and the video games they play. Many games have age restrictions, and the parents must maintain it not to be exposed to adult content.
10 Lines on Violence in Video Games in English
Our world is becoming more and more aggressive and violent due to modernization.
Many children act out against their parents and their peers due to a variety of reasons.
Parents blame video game violence to be the cause of children going astray.
Virtual violence has become a reality in today's society.
Children's exposure to violence in video games has created concern among parents and psychologists.
Many people do not believe that video game violence can cause children to behave aggressively.
Studies have not yet been able to prove that video games cause violent activities in children.
There is a continuous debate among psychologists about the side effects of playing violent video games.
Playing too many video games make children socially withdrawn and isolated.
Parents should monitor their children's kind of games so that they are not exposed t inappropriate content.

FAQ's on Violence in Video Games Essay
Question 1.
How can playing video games make children violent?
Answer:
Video games promote criminal activities like killing, shooting, drug use, use of slangs, etc. Hence, they can feel drawn towards such illegal activities in real life too.
Question 2.
What are the side effects of playing video games?
Answer:
Video games make children want to spend their day on the couch playing video games. They tend to get obese, socially awkward, and isolated.
Question 3.
How can parents monitor their child's video gaming activity?
Answer:
Parents can check on their children from time to time. They can check the search history and take them for counseling if they are addicted to video games.
Add to Mendeley
Abstract
The great popularity of video games and their ability to make players indulge, the turnout of players to play video games dramatically led to transforming the video game industry from the entertainment side to be involved in most other areas in the life. Examples of these areas are education, entertainment and promoting social relationships. Some studies find out that there is a relationship between the video games and the player's behavior. However, there are another studies denied this kind of relationship. In this paper, we will explore these two types of studies in two aspects. First, we will study what kind of skills or reactions that the player will earn after playing kind of games. These reactions can be explicit or implicit and positive or negative reactions such as development, improving social relationships, enhance the problem solving skills or violence, aggression, anxiety or stressful reaction. In the second part of the paper, we will address the evidences that are used by the previous studies to demonstrate the validity of their conclusions.
Previous article in issue
Next article in issue
Keywords
Cited by (0)
Recommended articles
Article Metrics
About ScienceDirect
Remote access
Shopping cart
Advertise
Contact and support
Terms and conditions
Privacy policy
We use cookies to help provide and enhance our service and tailor content and ads. By continuing you agree to the use of cookies .
Papers, Please is an indie game originally developed by Lucas Pope and produced through 3909 LLC in 2013. The game's subheading reads "a dystopian document thriller," and it certainly lives up to this description. During the gameplay of Papers, Please, you play an immigration officer who reviews the passports of people attempting to get into the fictional country of Arstotka. It seems easy at first, but what do you do when you're not sure whether someone's papers are real or fake? Do you take pity and let them in despite the risk, or do you leave them out in the cold? Whichever choice you make will affect the story at hand. Papers, Please has received praise for its compelling story, handling of moral dilemmas, and detailed look at immigration policy. Both Wired and the New Yorker listed it as one of 2013's top games. Whether you already enjoy Papers, Please or haven't yet tried it out, here are ten similar games like it you might enjoy!
10. Human Resource Machine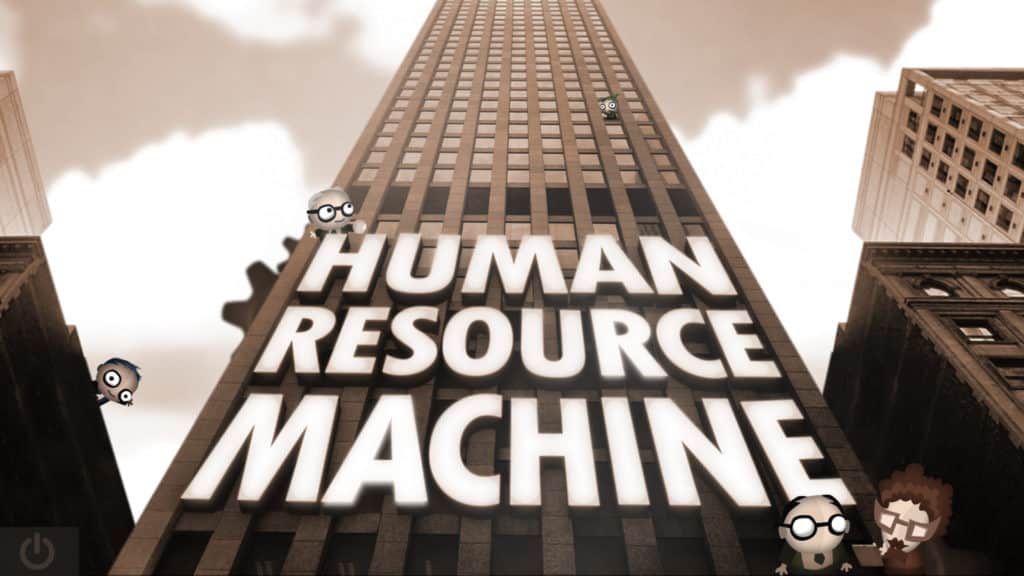 Coming in at #10 on our list of games like Papers, Please is Human Resource Machine. Human Resource Machine is similar to Papers, Please in that both could be considered puzzle simulations. In Human Resource Machine, you play as a corporate office worker who must figure out how to get a series of blocks from his inbox to his outbox. The game uses many aspects of digital programming and coding in its creation of the levels, making Human Resource Machine an excellent choice for the more digitally-minded. Each level introduces different mechanics and rules once the previous one is completed. These new and innovative twists help keep the player engaged as they navigate the complex world of the Human Resource Machine.
9. Limbs Repair Station

Limbs Repair Station has similar gameplay mechanics to Papers, Please, but exists within the science fiction genre instead. The plot of the game revolves around repairing futuristic hands for your customers who need assistance. Each client has a very different yet complex order—it's up to you to ensure that their order is filled to their satisfaction. Their order also needs to correspond to their occupation, adding more complexity to this game. Another perk of Limbs Repair Station is that it's completely free! Since it's a browser game, it's easy to access.
8. The Republia Times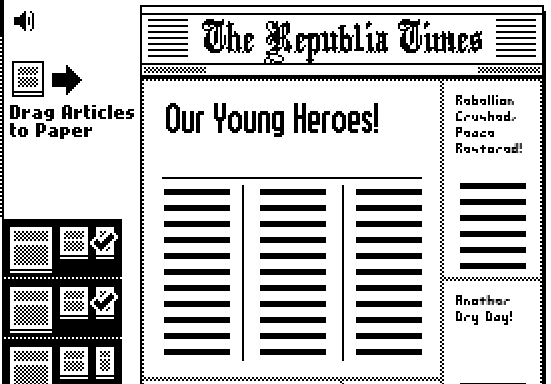 Papers, Please and The Republia Times share the same creator! Lucas Pope created this game nearly two years before he made Papers, Please. The Republia Times, however, makes the player editor-in-chief of a newspaper, where you must choose which articles to feature in said paper. It seems easy, right? However, the twist to this game is that the government is holding your wife and child and refuses to release them unless you can dramatically raise public loyalty with your stories. Will you choose to do this, or will you try and rebel? This morally challenging game is also free to play in a browser.
7. St. Orchint's Orphanage
Like Papers, Please, the events of St. Orchint's Orphanage also take place within a war-torn state. As the player, you are in charge of running an orphanage that was formed due to the rising number of orphans during wartime. The game primarily deals with the business aspects of running the orphanage in question. It also deals with the moral questions of how to keep the place afloat while also keeping as many orphans alive as possible. Similarly to Papers, Please, St. Orchint's Orphanage is very dark in tone. St. Orchint's Orphanage is free to play in a browser.
6. Return of the Obra Dinn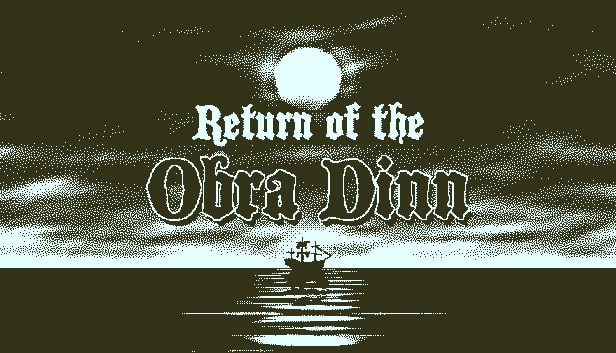 Concept-wise, Return of the Obra Dinn is very similar to Papers, Please. The player works as an insurance investigator who is assigned to find out what happened to the Obra Dinn, a ship that mysteriously disappeared and has now turned up in port with no crew. It's your job to figure out what happened through exploration and logic. Just like Papers, Please you'll need to use your detective skills to piece together this puzzle and figure out what happened on this ghost ship.
5. Black Border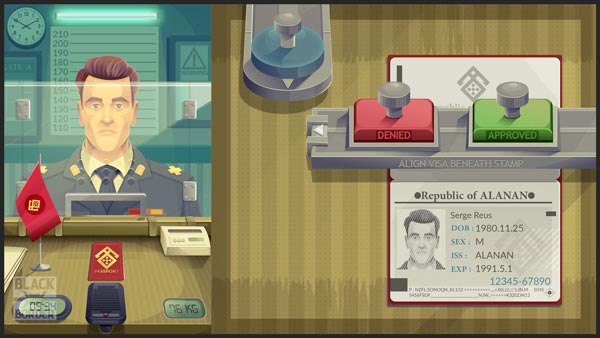 At #5 on our list of games like Papers, Please is Black Border. Perhaps one of the best games on this list in terms of similarity, Black Border also consists of the player existing as an immigration officer. The game and concept are very similar to Papers, Please because of this. However, Black Border involves potential black market activities—will you as the player help facilitate black market activities and possibly profit, or will you shut it down?
4. The Westport Independent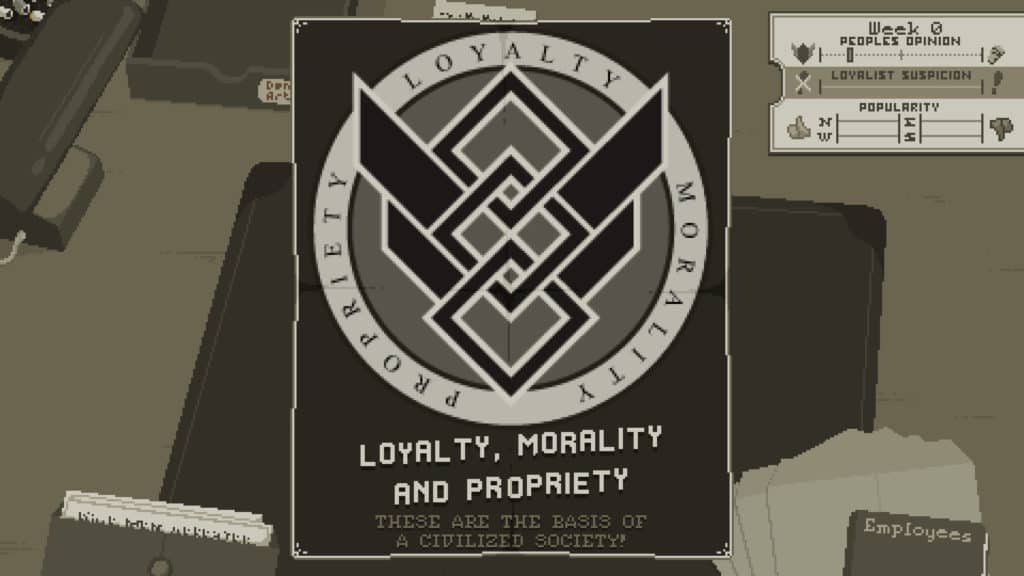 The Westport Independent takes place in a country where war has recently ended. Like The Republia Times (mentioned above), you are the editor of a newspaper. It is ultimately your job to decide what is placed in your paper. You have a variety of options as an editor. The editor can support the rebels or uphold the state's current government. In addition, you can also choose to edit headlines however you see fit, making this game intriguing and political. Ultimately this game, like Papers, Please, is determined by your own moral choices.
3. Peace, Death!
Released in 2017, Peace, Death! is an interesting twist on the traditional "guarding borders" game. The player literally plays as a Reaper who works for death. Your job as Reaper is fairly simple—just send individuals to Heaven, Hell, or Purgatory depending on their individual characteristics. However, the game itself gets harder as more features are added every day. Be careful when making your choices, as some can be misleading!
2. This Is the Police
This Is the Police, best described as an adventure/strategy game, involves you taking on the role of Jack Boyd, the chief of police. Boyd is ready to retire in one hundred and eighty days. The game features a lot of choices one can make based on individual decisions. Throughout the game, the police station receives a variety of calls and reports and Chief Boyd must choose which ones to prioritize. This Is the Police can be played on your browser, Xbox One, Playstation, or Nintendo Switch.
1. Beholder
Beholder is a management sim game. It is similar to Papers, Please in that it exists in a fictional country. The country in question is totalitarian, repressing all rebellion. Instead of playing as a border agent like Papers, Please, you play as a landlord installed by the state. Throughout the game, it is your job to secretly spy on your tenants and report them to the state if you notice them participating in subversive anti-government activities. Beholder was published by Alawar Entertainment and can be played on Windows, Mac, or Linux.
We hope you enjoyed our list of games like Papers, Please. Papers, Please is a great game with a great following and it can be hard to find games to fill that void it leaves inside after you finish it. Your only options are to keep replaying it, or hopefully play one of the games above and fill that void!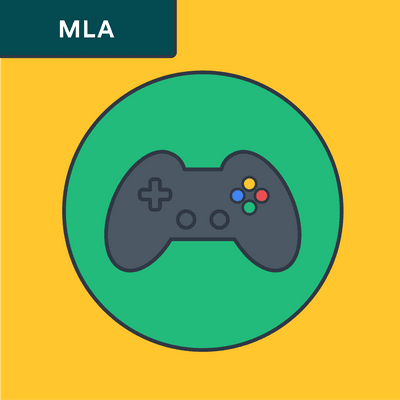 To cite a video game in a reference entry in MLA style 8th edition include the following elements:
Rights-holder of the game: Give the name of the rights-holder of the game. If none, omit this part and start with the title.
Title of the video game: Titles are italicized when independent. If part of a larger source add quotation marks and do not italize.
Version description: Give the version number of the game and platform where it can be played.
Publisher: Give the name of the company that produced the game if available.
Year of publication: Give the year of publication as presented in the source.
Here is the basic format for a reference list entry of a video game in MLA style 8th edition:
Rights-holder of the game . Title of the video game . Version Version description , Publisher , Year of publication .
Take a look at our works cited examples that demonstrate the MLA style guidelines in action:
A video game for PC without rights-holder
Fortnite: Battle Royale. Version 8.50 for Windows PC, Epic Games, 2019.
A video game for iPhone without rights-holder
Pokémon Rumble Rush. Version 1.3.0 for iPhone, 2019.
This citation style guide is based on the MLA Handbook (9 th edition).
ANDREW BUTTON
CLASS
Video games have been a topic of discussion in recent decades. While the rise of realistic video games has been praised as a technological marvel, many parent groups, such as the Parents Television Council, have argued that these games influence children to commit violent acts. Plan a video game research paper that addresses technical or political aspects of gaming, or both.
Explore this article
History
Design
Controversies
Games and Gender Roles
1 History
Electronic gaming has a relatively short history. However, in the brief period in which they have been on the market, electronic games have evolved quite a bit. Since the first interactive video game was created in 1967, the video game industry has grown to include 3-D graphics and online and remote control capabilities. Research paper topics in the historical aspect of video games include the history of video game consoles, the history of PC gaming and the histories of popular game franchises.
2 Design
Video game design is a fascinating topic. Game design teams work together to develop complex electronic worlds encompassing story lines, graphics, user interfaces and much more. Video game design firms include music composers, 3-D animators, computer programmers and even voice actors, all of whom work together to create a single product. Research paper topics on game design include 3-D animation, artificial intelligence and interactive nonlinear storytelling.
3 Controversies
Video games have been controversial ever since 1976, when a game called "Death Race" caused a minor controversy by featuring pedestrians being run over and killed on screen. Since that time, games have caused controversy for allegations as wide ranging as inciting school violence to distracting kids from their homework. Research paper topics on video game controversies include their effect on motivation as well as violence.
4 Games and Gender Roles
Video games are sometimes a topic in the broader discussion over gender roles. Traditionally, the vast majority of the video game consumer market has been male; however, the number of women playing video games has been on the rise for the past decade. Topics for research papers on video games and gender roles include gender stereotypes in video games, the role of video games in male/female gender stereotyping and the changing gender balance in the video game consumer base.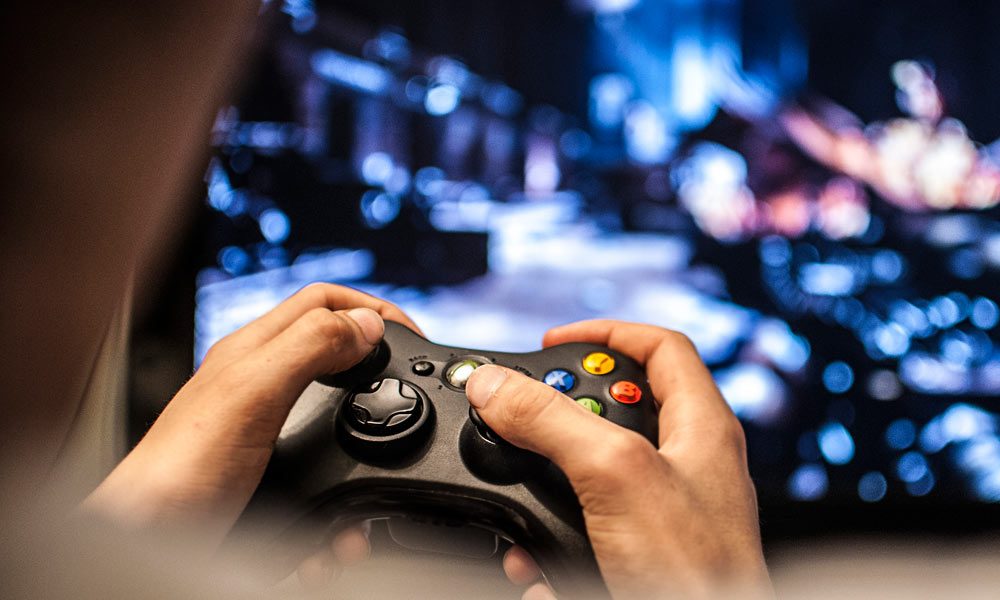 A new study shows for the first time that playing action video games improves not just the skills taught in the game, but learning capabilities more generally.
"Prior research by our group and others has shown that action gamers excel at many tasks. In this new study, we show they excel because they are better learners," explained Daphne Bavelier, a research professor in brain and cognitive sciences at the University of Rochester. "And they become better learners," she said, "by playing the fast-paced action games."
According to Bavelier, who also holds a joint appointment at the University of Geneva, our brains keep predicting what will come next—whether when listening to a conversation, driving, or even preforming surgery. "In order to sharpen its prediction skills, our brains constantly build models, or 'templates,' of the world," she explained. "The better the template, the better the performance. And now we know playing action video game actually fosters better templates."
Action Players vs. Non-Action Players
In the current study, published in the Proceedings of the National Academy of Sciences, Bavelier and her team first used a pattern discrimination task to compare action video game players' visual performance with that of individuals who do not play action video games.
The action-gamers outperformed the non-action gamers. The key to the action-gamers success, the researchers found, was that their brains used a better template for the task at hand.
Video Training
Then, the team conducted another experiment to determine if habitual players of fast-paced, action-rich video games may be endowed with better templates independently of their game play, or if the action game play lead them to have better templates.
Individuals with little video game experience were recruited, and as part of the experiment, they were asked to play video games for 50 hours over the course of nine weeks. One group played action video games, e.g., Call of Duty. The second group played 50 hours of non-action video games, such as The Sims.
The trainees were tested on a pattern discrimination task before and after the video game "training." The test showed that the action video games players improved their templates, compared to the control group who played the non-action video games. The authors then turned to neural modeling to investigate how action video games may foster better templates.
Measuring Learning
When the researchers gave action gamers a perceptual learning task, the team found that the action video game players were able to build and fine tune templates quicker than non-action game control participants. And they did so on the fly as they engaged in the task.
Being a better learner means developing the right templates faster and thus better performance. And playing action video games, the research team found boosts that process.
"When they began the perceptual learning task, action video gamers were indistinguishable from non-action gamers; they didn't come to the task with a better template," said Bavelier. "Instead, they developed better templates for the task, much, much faster showing an accelerated learning curve."
The researchers also found that the action gamers' improved performance is a lasting effect. When tested several months to a year later, the action-trained participants still outperformed the other participants, suggesting that they retained their ability to build better templates.
Bavelier's team is currently investigating which characteristics in action video games are key to boost players' learning. "Games other than action video games may be able to have the same effect," she said. "They may need to be fast paced, and require the player to divide his or her attention, and make predictions at different time scales."
Vikranth R. Bejjanki of the University of Rochester and Princeton University, and Ruyuan Zhang of the University of Rochester are co-lead authors of the study. In addition to Bavelier and the lead authors, researchers from the University of Geneva, University of Wisconsin-Madison, and Ohio State University also contributed to the study.
The Office of Naval Research, the Swiss National Foundation, The Human Frontier Science Program, and the National Eye Institute supported the research.
Affiliation
1 Developmental Psychopathology Department.
PMID: 24295515
DOI: 10.1037/a0034857
Search in PubMed
Search in NLM Catalog
Add to Search
Authors
Affiliation
1 Developmental Psychopathology Department.
PMID: 24295515
DOI: 10.1037/a0034857
Abstract
Video games are a ubiquitous part of almost all children's and adolescents' lives, with 97% playing for at least one hour per day in the United States. The vast majority of research by psychologists on the effects of "gaming" has been on its negative impact: the potential harm related to violence, addiction, and depression. We recognize the value of that research; however, we argue that a more balanced perspective is needed, one that considers not only the possible negative effects but also the benefits of playing these games. Considering these potential benefits is important, in part, because the nature of these games has changed dramatically in the last decade, becoming increasingly complex, diverse, realistic, and social in nature. A small but significant body of research has begun to emerge, mostly in the last five years, documenting these benefits. In this article, we summarize the research on the positive effects of playing video games, focusing on four main domains: cognitive, motivational, emotional, and social. By integrating insights from developmental, positive, and social psychology, as well as media psychology, we propose some candidate mechanisms by which playing video games may foster real-world psychosocial benefits. Our aim is to provide strong enough evidence and a theoretical rationale to inspire new programs of research on the largely unexplored mental health benefits of gaming. Finally, we end with a call to intervention researchers and practitioners to test the positive uses of video games, and we suggest several promising directions for doing so.
PsycINFO Database Record (c) 2014 APA, all rights reserved.
In the age of DVD players in cars and smartphones for 6-year-olds, it's easy to forget that we can actually entertain ourselves without an electrical outlet. But both kids and adults alike might still find themselves twiddling their thumbs (instead of typing with them) on occasion. And playing a game with paper and pen — or any writing implement — remains a viable way to keep yourself busy.
To be sure, there are loads of games you can play with only a writing tool and paper. From games that employ strategy to those that allow you to let loose creatively, all of them can be scratched out on the back of napkin. (If you're really dedicated to squeezing the absolute most out of your technology, rest assured that almost any pen-and-paper game has an online equivalent.)
In the next few pages, we'll check out a variety of games that will keep everyone busy, from kids on a road trip to adults who are tired of playing digital games with strangers online.
Tic-tac-toe is an old standby in the pen-and-paper game category — make that a really, really old standby. It was actually played in ancient Egypt around 1300 B.C.E., and the Romans played a version as well. Instead of paper and pen, each player had three game pieces they would move around the game board for an attempt at 3 in a row.
Which, you might know, is the goal of tic-tac-toe (or noughts-and-crosses, as it's known in the UK). To play, draw a grid on your paper of two vertical lines dissecting two horizontal lines. Player one puts an X in a box; player two proceeds to put Os. The point of the game is to try to get three of your marks in a row or to block your opponent from doing so. But beware, the clash of two experienced tic-tac-toe players will often result in a stalemate.
Technology is such that you can now play the game online for free or print off grids to save your wrist the trouble of making them yourself.
Yup, it's true. The board game actually began as a pen-and-paper game for two. It's quite similar to the game you've probably played with a board and pieces; the object is to "hit" your opponent's ships on their grid by making strategic guesses as to where they are.
If you're desperately trying to entertain the kids on a road trip, give them both two grids each that are sectioned out 11 by 11; the top row marked 1-10, the side reading A-J. (The left-hand corner square will be blank.) Each player gets the following:
1 carrier (5 squares)
2 battleships (4 squares each)
3 destroyers (2 squares each)
2 cruisers (3 squares each)
1 submarine (3 squares)
Have the kids outline all their own ships on one grid and then let them go crazy guessing the other's coordinates (marking down their guesses on the other grid). When one hits all the squares of the ship, it's been sunk. Let 'em at it until someone hits all the ships in the sea; it's a lot better than hitting each other.
Hangman comes from the vicious time in late-19th century Britain called the Victorian era. (OK, it's more known for its obsessive decorum and rather uptight mores, but maybe a game where the loser is represented by a man hanging from a gallows was a way to let loose.) It's easy enough: One player thinks of a word (or phrase) and writes blanks for every letter below an ominous-looking gallows with a rope. The other player guesses letters until the word or phrase can be sussed out. The only wrinkle is that for each wrong guess, another body part is added to the swinging rope. (Six body parts are standard: head, torso, two arms and two legs.) You have to fill in the blanks before the man is drawn in completely or you lose (not to mention confronted with your own precarious mortality).
If you're looking for an extremely hard word or you just can't think of anything, there are Web sites (complete with algorithms) that will give you suggestions for the most challenging Hangman words. Interestingly, short words seem to dominate, along with words that have repeated letters. Thus, "jazz" comes out as a top head-scratcher.
While we usually think of games as point-oriented and perhaps even cutthroat, you might want to do something a little more creative with your pen and paper. If you're interested in harnessing your artistic side — or just love a good game of Mad Libs — Consequences might be a good choice for you.
The object of the game is to fill in a template story with your own characters, descriptions and actions. You do that by taking turns with one or more people to choose a word or phrase to complete the story. Fold over the paper after each word or phrase is written so nobody knows how the story is shaping up.
Although there are lots of variations on the story, it usually follows a pattern like this:
Adjective for a person
Name of a person
Met (in a standard game, two characters always meet but you could adjust this to another verb)
Adjective for a person
Name of person
Where they met
First person wore
Second person wore
First said to second
Second replied
The consequence was. (a description of what happened after)
What the world said
For younger players, you can even do a drawing version where each kid draws a head, passes it to the next person to add more of the body and so on until you have a completed "monster" or fantasy creature from each kid's initial drawing.
This game doesn't have points either, but it will certainly keep a carful of kids occupied — or entertain nostalgic adults, for that matter. The goal of the game is no small matter: It's to see into the future.
First off, the first player (the "fortuneteller") writes M.A.S.H. at the top of the paper. Those letters stand for mansion, apartment, shack and house. He or she thinks of a few categories: spouse, number of kids, job, type of car — really, anything that might indicate the prospective life of the player. (Movies starred in? Years of unemployment?)
For each category, the first player solicits at least three choices from the second player — if you want, you can leave one spot for the fortuneteller to add in an idea. When all the spots are filled, the fortuneteller will begin to draw a spiral. When the second player says stop, the fortuneteller will count the rings across the circle.