Explore this college prep checklist for juniors to help your child stay on track this spring and boost their admissions odds…..
If your child is a junior, 2021 will be an exciting and nerve-wracking year for your family. Within the next twelve months, your child will submit their long-awaited college applications! It'll take lots of hard work, time, and effort from all of you. And if you want to minimize the stress of the college admissions process, your work should start now.
That's why I've compiled a junior year of high school checklist—so your child can stay on track to submit their college applications, and maybe even get ahead of the game. A well-planned and executed college application has the power to help your child get into the schools of their dreams—if you begin now, you'll be able to get there.
Keep reading to find the ideal college prep checklist for juniors. I'll share the five main areas you and your child should be focusing on this spring semester—in no particular order. If you follow this junior year of high school checklist, your child will be well on their way to college success!
Explore and research colleges
A major task of your child's junior year of high school is identifying which colleges they'd like to apply to. The first step is to figure out which colleges would be right for them. Think through the following questions together to determine which college features should guide their search:
Would they thrive best at a small, medium, or large-sized college?
Would they enjoy a rural, suburban, or urban setting most?
How far away from home would they feel comfortable going? 10 miles? 100 miles? 1,000 miles?
Would they prefer a college highly focused on academics, highly focused on social experiences, or a mix of both?
What activities would they most like to continue or try out in college?
Once your child has a good picture of what types of college they're looking for, it's time to start searching. You can use college search engines like College Board's BigFuture or The Princeton Review to filter schools according to your child's preferences.
When they become interested in certain colleges, they should attend virtual or in-person college visits and college fairs to get more information. And of course, the college's website is the ideal place to locate its application requirements. Now's the best time to create an organization system to help you keep track of the different documents needed for each application.
Your child's college search goal is to identify between 10 and 20 schools they like by the end of the spring—their summer task will be narrowing it down into a final college list.
Take the SAT or ACT
Even though many colleges went temporarily test-optional in the 2020 admissions cycle, chances are the standardized test requirement will be coming back for many colleges in 2021. At minimum, your child should take the SAT or ACT once in May or June. If they're motivated to study and take it an additional time in March, more power to them! But taking one of those exams at least once in their junior year of high school is a must.
Once your child registers for an SAT or ACT exam date, they should take an online practice test to determine which areas need the most improvement. Then they can create an appropriate study schedule. If the test is 12 weeks away and they devote 4 hours per week to studying, they'll accrue nearly 50 hours of preparation before taking the exam.
The best way to guide their SAT or ACT prep is with study resources. There are many available, including online courses , private tutoring, test prep guide books, and virtual practice systems through Khan Academy and the ACT Academy .
Plan their upcoming senior classes and activities
While most colleges will use your child's 9th-11th or 10th-11th GPA to evaluate them for admission, don't believe the myth that their senior year classes aren't important! Many colleges—especially the competitive ones—prefer applicants who have rigorous 12th-grade course loads. It shows they have ambitions and personal drive beyond just looking good on their college applications.
And even though senior year isn't the time to load up on new extracurriculars, continuing activities or adding one or two new ones will show colleges your child's commitment and level of involvement. Moving into leadership roles is especially beneficial—both for the way it will impress colleges and because they'll gain new skills in the position.
Lastly, don't forget that this is your child's last chance to earn college credits to help them get ahead in their degree. Taking dual-enrollment courses or AP classes in 12th grade may help them graduate earlier and save thousands of dollars!
Make beneficial summer plans
This is your child's final summer during high school, and their last opportunity to acquire meaningful experiences to write about in their college essays . They definitely want to make the most of it!
What your child ultimately chooses to do with their summer after junior year should be determined by their personality, values, and educational goals, but here are a few options they might consider:
Enroll in a pre-college summer program
Take college classes (online or in-person)
Find a part-time job or internship
Design and complete a self-driven learning project
Devote their time to volunteering and community service
Whatever option(s) your child selects, make sure they'll be able to gain meaning from their experience, as well as enjoy their summer!
Focus on financial aid
If you haven't sat down and determined what your family can contribute toward your child's yearly college expenses, now's the time to do so. Knowing whether they need to earn $5,000 or $50,000 in scholarships will make a big difference in what schools they prioritize and how intensely they dive into a scholarship search .
One useful tool to try is the net price calculator—found on most colleges' financial aid websites. These quick calculators take your financial information, and in some cases your child's academic information, to estimate how much you might receive in financial—and what amount would be left over. This can help break down what your child will have to cover through scholarships, loans, and work-study.
Once again, consistency is key. If your child starts applying to scholarships now, and applies to one every single week, they'll submit over 30 scholarships before they even apply to colleges! The odds of them receiving just a handful of those scholarships are pretty high.
Final thoughts about the junior year of high school checklist
These five tasks on the college prep checklist for juniors will keep your child fairly busy during the remainder of the year. But the payoff will be significant when they can comfortably submit strong college applications in the fall without loads of stress and panic.
Nevertheless, it's up to YOU to make sure they do one final thing—enjoy their junior year! High school will be over in a flash. Remind them to make the most of these months and treasure their experiences.
I want to hear how your child is handling their college planning in 11th grade! Share their wins and struggles on the Ponder College Facebook page . Remember, we're all in this together.
Navigating Your Way Comfortably into 11th Grade
You've made it through two years of high school…only two more to go. There is so much to expect your junior year, and sometimes it can seem so overwhelming. If you think back to your sophomore year of highschool, you watched the Juniors run around like crazy at times. It's a fairly stressful year, so knowing what to expect your junior year means being able to plan ahead to make your way through it unscathed.
Welcome to the Upper Class
When you were a freshman, you were probably a little envious of those upperclassmen. They seemed so big, so mature, right? Now you're one of them. Where did the time go? Now you're part of the upper echelon. You're an upperclassman! While this means you've grown up a bit and "rule the school," you also now have even more responsibility to those coming next. You can be the one to offer advice. It becomes easier to show your faith on campus by leading by example, and underclassmen look to you to set that example.
Prepping for the Real SAT and ACT
So, you've taken your PSAT and pre-ACT, and now you're ready to take the real thing. You've built up your exam study skills, and you're going to spend a good amount of this year prepping to take the test(s), sweating your way through the actual tests, and then anxiously waiting for the test results. It's a rough time for even the smartest student, so while these tests are serious and do impact your future, take a deep breath and stop for a moment to appreciate what God has planned for you. Great score, medium score, or bad score, God loves you and is there to comfort and guide you no matter what. Do your best. That's all that matters.
Classes Don't Get Easier
While you have all the pressure of tests coming up, you also have harder classes. You didn't think your teachers would let you off the hook just because you're prepping for college, right? This means Juniors have the greatest need for good time management skills. You need to balance a lot of school work with the rest of your life. Homework skills are important here. A good planner helpful in most other years of school, it's a necessity in your junior year.
More Focused Electives
While you spent your freshmen and sophomore years trying out new things and developing your interests, your elective choices now get more focused during your junior year. You're starting to think of your college major or your future career path, so now you start to choose electives that will take you down that path.
The College Game
During your sophomore year, you'll hear a lot of college talk. However, it's during your junior year that the talk gets really serious. You have colleges coming to talk to students. You'll start getting brochures and start thinking of where you actually want to go. You may even start going on college visits to explore your options. This is also the year when you'll decide if you want to go to college. You may decide college isn't for you, so you may look at a trade school or just going straight into the workforce. There's a lot of decisions to be made.
Your First Prom
Most schools have Prom for Juniors and Seniors. Sometimes they're separate, and other schools combine the two years into one dance. However, while you're going through all the pressure of testing and looking into your future, you do get to create an amazing memory with your first prom.
Wait! Did You Remember to Have Fun?
While Prom is usually held late in the year, it seems like it's the only bright spot during your junior year. Yet, in spite of all the pressures you have your junior year, it's still a great year of school if you remember to put a little fun in your year. There's plenty of youth group activities that can keep you entertained during the year. If you don't have a little fun, you may wake up one day and regret it. Even God wants us to have a little fun in our lives. it's why we have laughter. It's why the Bible talks so much about joy. So, put in a little effort to have lighter days mixed with the serious this year.
Is your profile on track for college admissions?
Our free guidance platform determines your real college chances using your current profile and provides personalized recommendations for how to improve it.
The transition from middle school to high school is incredibly exciting. While high school may seem like a larger version of middle school, it is so different. In high school, your classes start to get difficult as teachers really try to prepare you for college, you'll have the opportunity to do things that you could never do in middle school like driving to school and attending Homecoming and Prom, and you'll get to make more of an impact in your extracurriculars.
However, the transition from middle school to high school can also be frightening. Suddenly, you've gone from one of the oldest members of the school to the youngest members of the school. More than that, the people who are older than you are almost adults, so they have much more wisdom than you do. Also, in high school, you are expected to pretty much walk in knowing where everything is, what caliber of work your teachers are expecting, and how to seek help when you need it.
With all the changes that high school brings, both exciting and scary, it's important to walk into that first day of freshman year prepared. Here are some things that you can do during the summer before you start high school to make sure you start the next four years off on the right foot in the fall.
Make a Four Year Plan
It may seem a little bit early to start planning out the next four years, but drawing out a four-year plan now will make things much easier in the long run. Take the time to write out what classes you think you're going to take for the next four years, making sure to note how many AP classes or advanced courses you plan to take. This way, whenever you have to choose classes for the following year, you'll have a comprehensive list to go back to.
When you're forming your four-year plan and choosing the classes you might want to take, try to give yourself the opportunity to earn as high a GPA as possible. Many high schools will give higher GPA points for an advanced course/AP course than for a regular course, so be sure to have as many advanced courses as you think you can handle.
However, try to be realistic about how much you can handle. You want to balance out those tough classes with some fun classes to give you a stress reliever. Don't set yourself up for failure by overloading yourself with your coursework. Remember: a B average in an AP course usually gives the same amount of GPA points as an A average in a regular course, but the A will look better on your college applications.
Of course, there are a number of variables that will affect what classes you take for the next four years, so you may not end up following your four-year plan exactly. However, keep the plan after you've made it and keep updating it as you go throughout high school. It'll be a helpful reference when you're trying to list out all of your previous classes on your college applications.
Make a List of Extracurriculars to Try
You should enter high school with a brief idea of what clubs and activities you want to be a part of. Within the first few weeks, you'll have the opportunity to attend meetings and try out many different activities. Since this will happen so early in the school year, you should walk in with a basic idea of what activities you're going to look into so that you don't accidentally miss the opportunity to join a great organization.
If you need an idea of which clubs to join, many high schools have a list of available extracurriculars on their website. That would be a great place to start. Also, remember that if you don't see one of your passions or interests represented in a club on campus, you can always start one! For more information about that, see How To Start Your Own Club In High School.
When you're forming your tentative extracurricular list, definitely write down the clubs and organizations that you know you would love or that represent one of your favorite hobbies or interests. After that, try and have a mix of clubs, from career-oriented clubs and social organizations that simply look fun. That way, you can explore as many options as possible.
Get To Know The Campus
Oftentimes, high schools are much bigger than middle schools, and there's not always going to be someone around on the first day to tell you where to go. So, if you have the opportunity to attend a high school orientation or just take a stroll through your new school beforehand, take the chance and try and orient yourself within the school.
You may not have your official school schedule for that year by the time summer starts, so you won't necessarily get to find all of your classes. However, if you know the general structure of the school before the first day, you'll definitely feel more comfortable navigating the campus during the first few days.
Your to-do list for college admission is long. When you start early, it's easier to get everything done properly and in good time. Here is a breakdown of tasks to work on in your junior year of high school to prepare for college.
1. Choose a Path
You should already be considering your higher education options. Ask yourself what you want from your future and how you can reach your goals. This starts as an informal process; talking to counselors, family members and perhaps visiting work locations that interest you to see what the day-to-day routine is like. A broad examination of career options will lead you to the best type of program for your chosen path.
2. Structure a College Prep Plan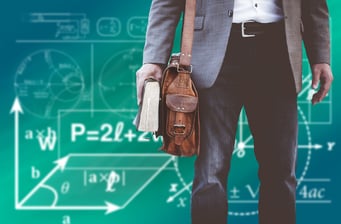 By your junior year of high school, you should have a pretty good idea of the discipline you want to study and whether you want to do a four-year or two-year program. Now's the time to put an action plan into place to find and prepare for the schools you want to attend.
Note that the list of tasks for four-year programs is substantially longer than for two-year institutions, which may only require a high school transcript or minimum test score. If you've decided on a two-year course of study, such as those provided by Hocking College, your prep load will be lighter. It's also important to separate tasks into those that are required for college attendance and those that are optional but may be important to you, such as applying for scholarships.
3. Explore Schools
You might want to start with an online college finder to put together a list of schools you are interested in. Use your school's academic counseling resources, attend college fairs and speak to college reps to help you narrow the list. Keep the number to between five and ten schools so you can realistically make a sound choice.
Rank each school according to your most important criteria, such as entrance requirements, size, location, cost, academic majors or special programs. Try to visit as many schools as possible. Each school has its own unique campus and academic life; a visit helps you decide if that vibe suits you.
4. List Admission Requirements
For each of your chosen schools, create a list of admission requirements. Compare them to your current course selection and grades. If you need to make changes, now is the time.
5. Prepare for Standardized Tests
Take the PSAT to prep for the SAT or ACT. Be sure to take it before November to qualify for the National Merit Scholarship. Note the tests you need to take for your chosen schools, such as SAT, ACT or SAT Subject Tests. You can take them in the winter or spring of your junior year, which gives you an opportunity to retest in your senior year if you want to improve your score.
6. Investigate Financial Aid
Discuss college costs with your family and determine if you will need financial aid to meet them. Now is the time to start looking for grants and scholarships. Each level of government, college and private organization that provides aid has an application process you must follow. Once you determine which grants and scholarships you qualify for, get all the forms organized to make sure you meet the deadlines. If you intend to apply for federal aid, the FAFSA application isn't available until your senior year.
The good thing about starting to prepare for college during your junior year is that if you don't complete all you've set out to do, you still have time in your senior year. If you think you want to apply for early decision admission, the sooner you start the application process, the better. Spreading the tasks across two years can help you submit your best possible application.
High school final exams are special for the reason that it squeezes the students to score higher. Students tend to realize the values of hard work and dedication only during their final exams. Are you a high school student? Are you looking for useful cum valuable tips on how to prepare for your exams? Then here you go! Chemistry Bench experts have come up with 10 Effective Exam Preparation Tips that might help you indeed.
Establish a Suitable Environment
Ensure you start studying in a suitable (learning-motivating) environment to avoid unnecessary noises or distractions. Libraries or your personal rooms can be safe havens for the study if you let them. Just make sure you don't have a TV screen or a play station in your room to tempt you.
Study Alone
Group study may work for some but not for many. As friends may often don't agree on what you prefer to study, group study would be a wrong decision. In that case, study sessions more often become chat sessions. Even if you want to study with friends, make sure your friends help you learn rather than distracting you.
Have All Things You Need
You should sit with all the books, notes or stationery items you need during the study session to ensure that you don't have to get up often and forget what you have learned to date.
Eat Healthily
When you are studying you should eat healthy green vegetables, milk, seafood or whole grains. It will ensure that your mind stays active. Don't gorge on coffee or junk foods as they won't help.
Start from the Beginning
Try to study in chronological order of the topics or chapters in the given curriculum. This is owing to the fact that the first few chapters may serve as the base or teach you the basics that enables you to better understand the advanced chapters.
Seek Help
In case you can't understand a concept, you need to seek help. You can ask your friends, parents, siblings, tutors, or teachers to lend you a hand. Make sure you consult an expert to learn real stuff rather than a garbled version.
Take Regular Breaks
Experts suggest students give rest to their body and mind. Ensuring rest for at least 15 minutes every 1 or 2 hours in a day may help students not get tired or just study for the sake of it. Breaks actually serve as power-ups!
Test Yourself
Once you are sure that you have studied and understood a chapter, you need to test yourself on the topic to make sure that you don't forget anything. A written test is always better than an oral one.
Have enough Sleep
Many students make commit the mistake of studying late after 10 pm or 11 pm at night. This not only affects their sleep at night but make them feel sleepy during the day. So, you should ensure that you get at least 8 hours of sleep every day. Stay fresh every day.
Learn Every Day
Last but not the least, if you want to ace every exam, make sure that you keep studying from day one and not try to just pass the exam by studying in the last few days before the exam. When you study from the start with equal dedication, you will always get good results.
Dear students, if you happened to inculcate our 10 Effective Exam Preparation Tips, then you're sure to succeed in your high school final exams! Best Wishes!!
For the latest blogs, news updates on various chemistry exams/curricula, click here!
Only private schools that meet the bare minimum requirements will be certified to host JSSs.
Private Schools Ready For Junior Secondary – KPSA.
As the clock approaches the start of junior secondary school, the Kenya Private Schools Association (KPSA) has assured the government that their full support will be implemented in their schools in January.
According to KPSA, as a supplement to the government, they are working around the clock to meet the 5,000 classes promised to the government before the transition at the end of the year.
Speaking at a consultative meeting for county officials from across the country held at a Nairobi hotel, KPSA chairman Charles Ochome stated that the private sector has so far built 2,500 classrooms and has promised to reach the target of 5,000 classrooms by the end of the year.
''We are here to highlight our schools' preparedness towards the commitment we made to the government of 5,000 classrooms.
"The Cabinet Secretary has toured some of them and currently he is in the Lake Region,'' said Ochome.
Ochome, on the other hand, stated that only private schools that meet the bare minimum requirements will be certified.
The government is inspecting schools, and if they meet the guidelines for holding the Junior Secondary.
"They will be given a nod. This means that some of the schools will hold two or three classrooms for Junior Secondary,'' he said.
He also stated that school directors are encouraged to build more classrooms in order to meet the demands of students during the January transition.
Over one million students are preparing for transition, and private schools are expected to build more infrastructure to supplement the government effort.
"We urge all our directors to invest more in classrooms so that we don't experience a surge in student intake,'' he said.
Ochome stated that the association will hold an Annual Directors Conference in Mombasa from July 4-6 to reassure the government of their readiness.
The Cabinet Secretary will be present to further engage private school investors. "CBC is here to stay," he declared.
Prof George Magoha, Cabinet Secretary, has encouraged private schools to develop JSSs while also assuring them of transparency in the selection process.
On Monday, the CS went to Moi Education Centre to inspect the infrastructure that had been put in place in preparation for the transition.
The CS allayed concerns that private schools would be unable to accommodate the first batch of Grade Seven boarders.
Magoha urged Parents not to be concerned about Grade Seven students because both public and private schools will accommodate all students.
"With 10,000 classes from public and another 5,000 from the private schools we will manage the transition," said Magoha.
He urged parents to keep their children at their centers, promising a smooth transition.
You've worked hard to land your Junior Software Developer interview. You've built your skills, created a Junior Developer resume, applied to jobs, and now, you're this close to launching your new career. All you need to do is impress the hiring manager.
While it's impossible to know exactly what questions you'll face during your interview, rehearsing with common interview questions is a great way to prepare. Here's a list of technical and behavioral Junior Software Developer interview questions.
Traditional Junior Software Developer interview questions
Traditional interview questions are those you're probably familiar with. They help your interviewer learn more about who you are as a person, your motivations, goals, etc.
While these questions are pretty standard, make sure you highlight your enthusiasm for software development in your responses.
1. Tell me about yourself
This one kicks off almost every interview. Have a brief elevator pitch ready that explains who you are, your experience, and what you bring to the table. You'll also want to touch on your motivations and what you're looking to gain from your next role.
Elevator pitches lie at the heart of networking and interviewing, so practice your pitch until it's perfect.
2. Why do you want to be a Software Developer?
As an aspiring Junior Software Developer, this is likely your first (or one of your first) development roles. The hiring manager will want to know what inspired you to start (or switch to) a career in software development.
It might be the creative aspects, a love for problem-solving, or wanting to be in a field where you're constantly learning new things. Think about what drew you to software development and, if you're a career changer, what prompted the change.
Behavioral Junior Software Developer interview questions
Behavioral interview questions help recruiters get a sense of how you respond to specific situations. They usually pertain to your past experiences, and they're a great way to showcase your soft skills. Here are a few potential behavioral interview questions you might face.
3. Tell me about a problem you faced and how you solved it
Problem-solving is an essential skill for a Software Developer, so the hiring manager will want to know how you approach problems. Think of a specific problem from a previous job (or even from school or a volunteer position) and explain how you found and implemented a solution.
4. Tell me about an issue you encountered with a team member and how you resolved it
Software Developers often work collaboratively, so it's important that you know how to function as part of a team. Still, any team will occasionally have friction, so you'll also need to know how to resolve it.
Think of a situation where you had an issue with a team member — for example, a group project where someone wasn't pulling their weight. Explain how you resolved the issue.
5. Tell me about a time when you were under a lot of pressure. How did you handle it?
Software development can be a high-pressure job. Hiring managers want to know you can handle and adapt to pressure. Discuss your approach to dealing with challenging situations. For example, you might break a task into smaller pieces to make it feel more manageable and assign deadlines to each piece.
Or, if the task was impossible to finish in the time allowed, you might ask for more time. Interviewers don't expect you to be perfect, but they do expect you to handle pressure effectively.
Technical Junior Software Developer interview questions
Technical interview questions assess your knowledge of the tools and programming concepts you'll use in your new role. Keep in mind that you don't need to have all the answers — especially as a Junior Software Developer.
It's okay to admit that you don't know the answer if your recruiter asks you something you weren't prepared for, but you'll want to explain how you'd go about finding it. This will showcase both your willingness to learn and your approach to problem-solving.
Here are a few common technical interview questions for Junior Software Developers.
6. What's your preferred programming language and why?
Discuss the programming language you prefer and why you like that particular language. Compare it to other programming languages so the hiring manager can see that you're familiar with multiple languages and their pros and cons. Programming languages to familiarize yourself with include:
C++
Java
JavaScript
Python
Go
7. What is continuous integration, and why is it important during development?
Continuous integration is a DevOps practice that involves integrating code changes into a single software project on an ongoing basis. After code has been added, automated builds and tests are run.
Continuous integration is important because it allows you to find bugs in real-time and expedite software development.
8. What does equality refer to in JavaScript?
The equality operator ( = = ) checks whether two operands are equal, returning a Boolean result. If the operands are different types, it'll try to convert them to the same type before comparing.
Questions to ask during your interview
Hiring managers also consider the questions you ask during an interview, so you'll want to have at least a few prepared. Ideally, these are questions that'll help you get to know the company as well.
Remember, the interview isn't just for the hiring manager. It's also to help you decide whether the company is a good fit for you. Questions to ask include:
What does a typical day look like for your Software Developers?
What's your company culture like?
What are you looking for in an ideal candidate?
What are the company's plans for growth?
What are the next steps in the interviewing process?
Preparing for the next steps
If you do well during your first interview, you might be asked to undergo a technical interview. Technical interviews often involve completing coding problems to showcase your programming skills and give the recruiters a sense of your abilities.
You'll definitely want to prepare for technical interviews ahead of time. It's not enough to be able to solve the problem — your interviewer will also be looking at your approach and the efficiency of your code. So, you'll want to make sure you've mastered your programming languages and their respective methods and functions. To get started, check out the courses below:
Pass the Technical Interview with Java. This Skill Path reviews data structures, hash maps, algorithmic concepts, and graph data structures.
Pass the Technical Interview with Python. This Skill Path teaches advanced coding skills, linear data structures, hash maps, and more. You'll also have the opportunity to complete projects to include in your portfolio.
Pass the Technical Interview with JavaScript. This Skill Path reviews linear and non-linear data structures, graph data structures, and algorithms.
If you still need help after taking the courses above, check out our Career Center. You'll find our guide to acing technical interviews, tips from recruiters in the tech industry, guides to resume and portfolio-building, and more.
Ever wonder what the middle school teachers receiving your graduates really want? Not sure how best to help your 4th, 5th, and 6th graders transition from primary to secondary grades? I'll let you in on a secret: We middle school teachers are equally concerned about helping kids learn how to "be students" as we are with the content knowledge that they have when they arrive.
Students entering junior high are learning how to deal with higher volumes of homework, more long-term projects, and their first experiences with midterm and final exams.
Students going into high school are dealing with higher frequencies of tests and quizzes, even harder content, and higher stakes.
Students preparing for college often don't know how to adequately prepare for the SAT/ACT, how to write an essay that will appeal to the admissions audience, and how to get everything done in addition to their regular homework from school.
Planners, assignment books, and calendars need to be completed daily and independently by students, and they are the fastest way to help parents know what their children should be doing. Using your calendar method of choice, please help them learn how to record not just when something is due, but what they could do TONIGHT to work ahead, study, or prepare. Breaking down bigger tasks into smaller pieces is one of the toughest skills that we have to work on in middle school, and we appreciate if you fight the good fight along with us!
This is particularly true if your students will be transitioning from a mastery grading scale to one with points and percentages.
(Go ahead and forewarn your students that I might take off points for formatting, grammar and spelling errors, or not following directions/prompts. Feel free to make me the bad guy.)
I'm so blessed to have talented K-6th grade teachers who send me passionate readers! However, with all of the competing demands of grades 7-12, students will have increasingly less free time to read for pleasure at home.
Encourage students to read at home AND at school so they don't become dependent on solely in-class reading minutes. Help them break down longer books into page-per-night goals so their goals seem more manageable and have the accountability of smaller deadlines. (We find that page/day goals work better than just minutes-per-night goals.) Talk openly about when and how you read books, or let other students share how they pencil in reading minutes at night.

My students love different the features of Quizlet to study vocabulary!
…OTHER than just blankly rereading the notes.
The easiest way you could help is to tell students at least two ways to study before any test or quiz.
I know one innovative 5th grade teacher who does skits and verbal sharing during class to teach kids what studying "looks" like; another uses logs and checklists so that students must prove that they have studied at least three ways before a test takes place. I use the various features of Quizlet's online flash cards extensively when I teach vocabulary and Greek & Latin roots!
When my team starts preparing 7th graders for their first-ever midterm exams, we help them to:
Read and understand a provided study guide
Gather the correct papers/handouts/notes to study
Read those notes more than once
Start studying more than one day in advance
Rewrite notes or convert them into flashcards
Redo practice problems, homework pages, or already-completed questions
Repeatedly use paper or online flashcards (like Quizlet)
Find a friend or parent to quiz them on the material
Practice writing short answer responses in advance
Invent and answer questions that COULD be on the test
Get enough sleep and avoid panicking
The junior year of high school is an exciting time. High school graduation is on the horizon and preparation for college has truly begun. The possibilities are endless at this point and it may be difficult to stay focused on the steps a high school junior needs to take to get from their junior year of high school to their freshman year of college. I have prepared a Junior Year of High School Checklist to help keep your kids on track.
Download your checklist and the entire checklist pack by subscribing below. You will be able to download the FAFSA, Junior Year Checklist, Summer Before Senior Year Checklist, and Senior Year Checklist and more.
More College Preparation Posts:
For an ENTIRE PLANNER FULL OF CALENDARS, CHECKLISTS, AND PLANNING SHEETS which will take you from the freshman year of high school to the freshman year of college, check out The Planning for College Planner.
Junior Year of High School Checklist
The real college preparation party begins in the junior year of high school. Print out your junior year of high school checklist and read along to make sure your student is on track.
Have you checked your high school course plan and made sure you are on track to graduate?
Are you taking the appropriate classes to prepare you for college and to gain college credit hours? Colleges expect to see AP or IB courses on your transcript. These courses can also save you and your parents money because you may receive credit for some of your general education required courses in college. Concurrent enrollment at a community college will also give you credits to transfer.
Start researching colleges. The Common Application website is a great place to start.
Attend college fairs and sign up for college visits to your high school.
Are you active in your clubs and extracurricular activities? Colleges want to see that you are engaged in your activities. They especially like to see leadership positions. A list of clubs that you never participate in is not impressive.
Have you considered a part time job or freelancing some of your skills? Work experience shows responsibility and reliability.
Maintain a list of your extracurriculars, leadership positions, and work experience, so that you will be able to quickly prepare a resume to give to the people you ask to write your letters of recommendation. You will also use this resume to complete your college applications.
Prepare for and take the SAT and or ACT.
Identify the teachers, coaches, activity sponsors, and others that you would like to write your letters of recommendation. Ask them before the end of your junior year to give them adequate time to prepare your letter. Many of the popular teachers reach their limit of letters to write early.
Prepare your resume.
Have you done any meaningful community service during high school? A repeated commitment to one organization is better than an hour here and there at a long list of places. Keep a good record of your hours.
Identify the colleges you would like to visit and get the visits scheduled and started.
Bonus: Check out the Common Application website for information about what will be on college applications.
This Junior Year of High School Checklist may seem overwhelming, but it can be completed with some planning. Be sure to print out your checklist pack. It is available by subscribing below.
If you would like more college preparation checklists, calendars, and planning tools, go to the Planning for College Planner.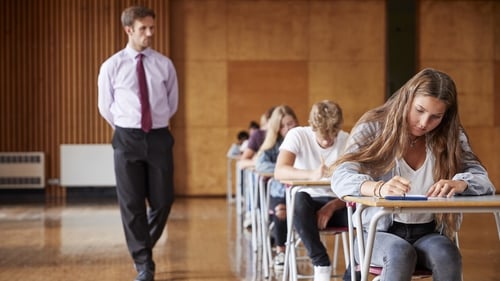 iRevise contributor, Tom Nolan, a principal and teacher for over 36 years, delivers his top tips for studying effectively in the run-up to the Leaving and Junior Cert, the common mistakes to avoid, and how best to structure a study session.
Timing is Everything
Studying and timing go hand in hand, after all a big part of the Leaving and Junior Cert is answering questions clearly given in a set amount of time. Timing comes into play in many areas, there is how much time you should be spending on each subject, how much time you should spend studying altogether and how to structure your study. Time should be at the core of any study plan.
Leaving Cert students should be spending 3 hours a day studying and junior cert students should be building their study muscles with a 2-hour study slot. Tom Nolan says that students should cover every subject every second day.
If not, there is a tendency for students to stick to what they like, which often happens to be what they are good at. This allows those subjects that you struggle with or don't like to fall through the cracks, 'don't sacrifice and don't neglect' some subjects in favour of others.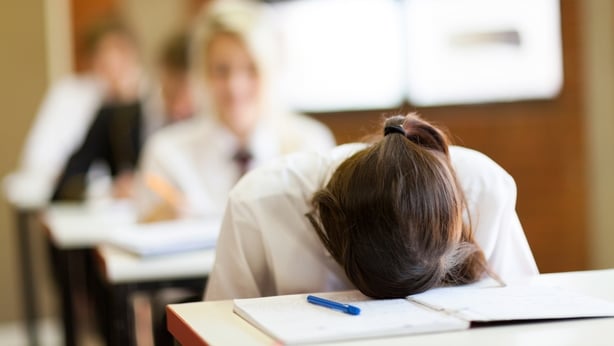 There is nothing more ineffective when it comes to studying than sitting and reading notes for 3 hours
How should you spend your 45 minutes?
Do a quick bit of theory e.g. reading a synopsis or a summary and then practice, practice, practice. Students should really have their notes and synopsis ready at this stage, however, those who haven't needn't worry as one of the beauties of iRevise is that these can be found on the website. At this stage of the game, students shouldn't be wading through books trying to make notes.
An element of flexibility is also good when setting out your plan. Tom recommends 45 minutes per subject – taking the form of a quick synopsis, then a practice exam question. There is most certainly scope to play with this rough structure, for example, if you're fluent at Irish maybe give half of that time to another topic you have been struggling with.
What's the end goal?
One of the most important things about time and study is not how much time you spent studying but what you learned'. Tom says it's good for parents to ask their children at the end of the day 'what do you know now that you didn't know before today'. Doing this regularly allows the student to realise the end goal 'knowledge acquisition' and helps create a sense of pride at the end of a hard day's work.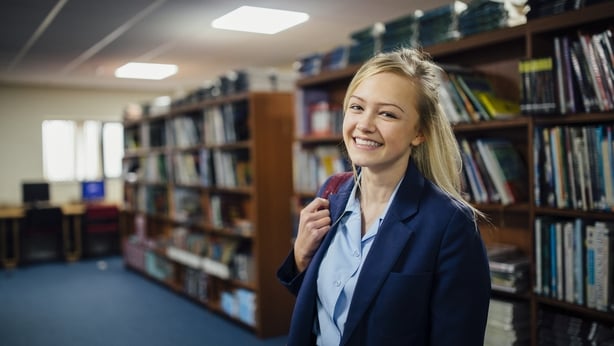 Organise something nice at the end of every study day
Most Common Mistakes
One of the biggest mistakes that Mr. Nolan has noticed in his 36 years of being an educator is students not effectively using past papers as a study tool. Take math, for example, 80% of the paper will be straight forward procedures. The more difficult areas and nitty-gritty questions are to separate the 'A' students, so spend your time accordingly. Get the basics under your belt and the rest will follow.
In addition to this, students need to be kept alert and interested while studying. 'Active studying' includes questions, practice answers, and interactive videos. There is nothing more ineffective when it comes to studying than sitting and reading notes for 3 hours, your brain simply won't retain it.
Thinking about college? Follow these steps.
September-December
Talk with your counselor about the year ahead. Confirm that your courses will put you on the right track for college admission.
Ask about test dates for the PSAT, ACT, and SAT. You'll need to register up to six weeks ahead of time.
Start developing a résumé—a record of your accomplishments, activities, and work experience. This will be an important part of your college application.
If you haven't participated in many activities outside of class, now is the time to sign up. Consider clubs at school, team sports, leadership roles, or involvement in a religious or civic community group.
Take the PSAT. Taking the test as a junior will qualify you for some scholarship consideration and identify you to colleges as a potential applicant.
Begin to prepare for the ACT or SAT. Plan to take at least one of these tests in the spring. Ask your counselor if you qualify for a fee waiver.
January-February
Work with your counselor to set your senior schedule. Enroll in the most challenging courses.
Register for a spring SAT and/or ACT. Ask your counselor whether you should also take an SAT Subject Test.
Explore summer opportunities on college campuses—a great way to find out what college life is all about.
March-May
Start researching colleges and universities. Go to college fairs and open houses. Learn as much as you can about colleges online.
Begin planning college visits. Try to visit colleges near you over spring break. Include a large, medium size, and small campus.
Develop a preliminary list of colleges that interest you. Go online to request additional information.
Take a look at some college applications. Make note of all the pieces of information you will need to compile. Make a list of teachers, counselors, employers, and other adults who could write letters of recommendation.
Consider lining up a summer job or internship.
June-August
Continue​ investigating colleges.
Schedule campus visits at the schools that you interest you.
Begin thinking about your applications. Generally, colleges will have their applications online by the beginning of August.
Start brainstorming your college essay.
National College and International Universities Fairs
National College and International Universities Fairs allow students to interact one-on-one with college admission representatives from a wide range of postsecondary institutions.
Guide to the College Admission Process
An invaluable resource as you search for and select a school that's right for you.
College Can Be Affordable
Learn how admission pros advise families. Get the inside scoop on financial aid from a trusted source and learn what college admission professionals already know by taking the National Association for College Admission Counseling's (NACAC) Financial Aid 101 e-learning course.
Contact Us
National Association for College Admission Counseling
1050 North Highland Street, Suite 400
Arlington, VA 22201
Published: 17 October, 2007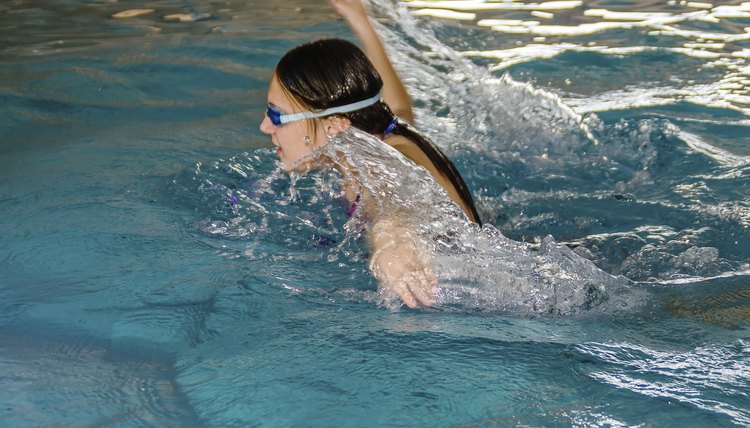 High school swim teams typically select its members with a swim tryout. Standards vary widely from school to school. Some may have a select varsity team, a "B" or junior varsity team and a freshman team to develop swimmers for the varsity program. In many states, elite high school swimmers have Olympic Trials qualifying times. Lesser school programs may welcome swimmers of varying skill and operate more as an activity, with the less-experienced swimmers getting opportunities to compete in the "B" heats. Whatever the case, you should prepare for tryouts by swimming on a team.
Join a Swimming Program
Competing as a high school swimmer is difficult unless you have some competitive swimming experience. Swimming programs range from recreational summer teams at neighborhood pools local youth clubs to more intensive year-round programs. The top national swimming organizations offer training for novices as well as intermediate competitors and potential Olympians. These programs can help you build swimming strength, refine your stroke mechanics and improve your breathing techniques — allowing you to add speed and endurance.
Master the Competitive Basics
Through team experience you can learn how to swim efficiently for different race lengths while mastering the fundamentals of competition. Smooth starts, proper body alignment, steady pace, consistent mechanics, regulation stroke form, lane awareness, powerful flip turns and strong finishes will go a long way toward impressing a high school coach. Once you know the mechanics, practice these basics regularly to improve your chances of making the team after tryouts.
Build Endurance
High school teams don't have a lot of time to prepare for the season, so practices can be intense. Teams swim a lot of laps, day after day after day. It is not unusual for a coach dealing with an overflow of students during tryouts to simply swim the group down to a more workable number. Aspiring high school swim team members must build endurance before the tryout process begins while being careful not to overtrain. Many swim clubs offer training programs specifically designed to prepare for high school tryouts and swimming.
Learn All Four Strokes
High school teams need backstroke, breaststroke and butterfly swimmers along with freestyle swimmers. Coaches divide their team into sprinters and distance swimmers, identifying candidates for each of the individual and relay events. The most versatile swimmers may get an opportunity to swim the individual medley events. Mastering all the strokes gives you a better opportunity to make the team and earn an important role.
Your high school junior year is the best time to explore the possibilities ahead of you – whether those possibilities include college, travel, or a career. Now is the time to ask questions about your future, shadow a job, visit colleges, take interest surveys, and set up a checking and/or savings account.
Your junior year is the last complete year that colleges may review, so it's important to maintain good grades. Keep in close touch with your guidance office about your grades and course selection.
Month-specific tips
A few of the steps you'll take to prepare for college during your junior year should be done during a specific month:
October
Register for and take the PSAT/NMSQT Test that will be held in October.
By taking the PSAT/NMSQT, you can gain knowledge that will assist you when it comes time to take the SAT I and II. Also, by taking this test, you will be eligible for the National Merit Scholarship Competition.
You may also want to consider registering for the ACT or SAT offered in the spring of your junior year, if you haven't taken it already. If you aren't pleased with your score, you will still have another opportunity your senior to take the test again. You will also be placed on various schools' mailing lists if you select as being interested what their school offers.
Set up a savings plan for summer earnings.
Are you planning to work during the summer before your senior year of high school? Set up a plan, determining the portion of your earnings you'll save to help pay your college expenses and possibly reduce the amount you will borrow to pay for college.
Tips for the entire year
The majority of the things you'll want to do to prepare for college aren't specific to a period of time.
Selecting a school
Start/continue your college search.
This includes attending college fairs and college financial aid sessions. Start to think about visiting some college campuses to see which ones suit you. Continue to research colleges through their websites, college fairs, admissions representatives and applications, books, and college guides. By doing this, you will get an idea of what's required and take the mystery out of the process.
You may want to research military academies and colleges. Review websites and meet with military representatives when they visit your school or visit the schools. Most military academies and colleges start the admissions process earlier than traditional colleges and universities. You may need to take the ASVAB test as part of the admissions process.
Careers
Explore career interest paths.
Discuss possible career paths with your guidance counselor, based on your interests. Ask your counselor about a computer-based career and educational guidance system.
Create a resume.
Your resume should talk about yourself outside of school. The school to which you are applying will already know your grades and test scores since these are included on your school transcript. Items that should be included are:

school activities,
community activities,
community service,
sports,
awards and recognition,
hobbies, and
work experience.
Admissions and preparation
Make note of registration deadlines and prepare for the upcoming SAT I and SAT II tests and the ACT assessment.
When researching colleges, be sure to note whether they require the SAT I, SAT II test or the ACT assessment. Some colleges will require or recommend one or the other, others accept either. Your counselor also can provide guidance. Prepare for the test(s) you plan to take. Some states (e.g., Colorado and Illinois) require all public school eleventh-grade students to complete the ACT assessment. For more information, talk with your high school guidance counselor.
Meet with your counselor to ensure you are on track for college with your course selection.
Are the courses you are taking or are scheduled to take in high school meeting college admission requirements? Talk to your counselor about taking more challenging courses such as honors, college prep, or Advanced Placement courses. Ask about any courses that you can take that may help you decide if a particular career direction is right for you. Discuss whether or not you should take the College Level Examination Program (CLEP) tests. Also, remember to maintain good grades.
Read, read, and read some more!
Stay active in extracurricular activities.
While your grades in high school are important, colleges also look at what you do outside the classroom. They like to see that you are involved in sports, student government, and community activities, and that you take on leadership roles when available.
Paying for school
Discuss college finances with your family.
When performing your college search, you need to know how much your family will be able to contribute towards your college education. Always remember, just because a college may seem expensive and out of your reach, never assume anything. There are several types of financial aid that may enable you to attend a college that may seem too expensive.
Save, save,save money for college!
Attend a financial aid night to learn the basics of financial aid.
Many schools will hold financial aid nights in the fall. Make sure to attend one. You can also search the Internet to find out additional information or contact the Department of Education. If you haven't already, start researching scholarships through the Internet, local businesses, and your guidance counselor's office. If you have already started, continue searching. Register for free online scholarship searches and visit scholarship search sites.
Start to build good credit.
Open a checking and savings account if you have not already done so.
Advice for parents of juniors
As parents of high school age students, you may question if you have any degree of influence in their decision-making processes. Be reassured that they are listening to you, probably much more often than you think. So what can you do to help them in their search and preparation for college?
First, show them your support in their quest to gain knowledge, experience and expertise beyond high school.
Attend financial aid and scholarship presentations while they are juniors. You will be more prepared, and have fewer surprises, than if you wait until they are seniors to take advantage of these presentations.
Encourage them to build their resume by:

taking college prep classes,
participating in extracurricular activities, and
volunteering at programs outside of school.

Explore other FREE websites for information on careers, colleges, and ways to pay for college.
Prep for high school by practicing these writing activities
Most middle school students aren't fully prepared for high-school writing assignments. Help your middle-schooler get ready for high-school essays and tests with these engaging activities.
Writing narratives
Read this article about famous grumps in literature.
Write a short story in the Thesaurus.com Writing Tool about navigating our current situation with one of those grumps as the main character.
Decide if you want to create a happy or tragic ending for your story.
Family activity:
As a family, look at some of the articles recently published on our editorial site and pick out one that could possibly be developed into a TV show.
Imagine the main character and how the story might continue over its seasons.
These activities address CCSSI Writing Standard: Write narratives to develop real or imagined experiences or events using effective technique, relevant descriptive details, and well-structured event sequences.
Writing a story
Read this article to understand the points of view that authors use when telling a story.
Look up the word omniscient to understand the 3rd person omniscient point of view.
List as many book titles as you can that tell their story from this perspective.
Describe a day in your home from each of the different perspectives.
See how the story changes depending on how you narrate it from the unique point of view.
Family activity:
Have each family member write about a moment you all shared together from their perspective.
See if the stories and memories match up as you read all your stories aloud!
These activities address CCSSI Reading Standard: Determine an author's point of view or purpose in a text and explain how it is conveyed in the text.
Writing thesis statements
Read this article on the different types of thesis statements.
Find and evaluate the thesis statements in these articles:
Create your own thesis statement that answers one of these writing prompts.
You can write in Thesaurus.com's Writing Tool.
Family activity:
Watch a commercial together.
See if you can find the "thesis" of the advertisement and where the advertisers try to lay out the evidence in visual form.
Have everyone write down their answer and then read aloud the thesis statements you found after the commercial is done to see who you all think got closest.
These activities address CCSSI Reading Standard: Delineate and evaluate the argument and specific claims in a text, including the validity of the reasoning as well as the relevance and sufficiency of the evidence.
Performing character analysis
Read this slideshow about character names that became so famous their names entered the English language. Choose one of the characters and read the texts they originated from while keeping in mind why they might have become such iconic characters.
Now it's your turn to come up with an iconic character! Read this article about about picking names for characters.
Can you create a story about a character with a specific personality? Who knows, maybe your character's name will eventually enter the lexicon!
Write your story in the Thesaurus.com Writing Tool.
Family activity:
Show pictures of your friends or random people to your family members. Try to have them guess what kind of name would suit the person based on their perceived looks and personality. Ask them why they picked each name.
These activities address CCSSI Reading Standard: Analyze how complex characters (e.g., those with multiple or conflicting motivations) develop over the course of a text, interact with other characters, and advance the plot or develop the theme.
Researching sources
Read this article on the difference between primary and secondary sources. See if you can find a primary source on a topic that interests you. An example would be historical data or documents, original lyrics, or a novel.
Here are some ideas to research in case you need help finding a topic.
Find a secondary source on the same topics. An example would be a newspaper article or encyclopedic information.
Remind yourself what subjective means here by reading the definition. Then determine how subjective the sources you found are.
What point of views are being expressed in your primary and secondary sources? Do you agree with them?
Family activity:
Find a primary source that was published or created on each family member's birth date. Compare the different writing, events, or creations you find. Can you find any connection to yourself or your family from the past?

Summer break is the time to rest and recharge between school years. It's important to enjoy summer activities, sun, friends, and family, but it's also a great opportunity to prepare for the school year ahead. We've created a summer checklist for high school students to set themselves up for a successful year.
Checklist for Rising Freshmen
The transition to high school can be jarring! Here's a summer checklist to start high school with the skills students need to get ahead and stay ahead.
Build fast and efficient reading skills. Most high school students will have 50+ pages of reading per night.
Preview math and science content to start those challenging STEM classes ahead of the pack.
Continue to build writing skills with an emphasis on making the writing process as efficient as possible. High school students are often required to write 3-5 page papers in short time periods.
Start laying the groundwork for a great college resume by exploring resume building activities that reinforce and engage a student's interests. For example, becoming CPR certified can be a pathway towards other opportunities in healthcare, education, etc.
Identify local organizations that offer service opportunities. Students can gain volunteer hours, explore their interests, and create valuable relationships.
Checklist for Rising Sophomores
For rising sophomores, this is the time to look ahead at college possibilities. By establishing a preliminary college list now, students can set and achieve the goals that will help them earn admission at their dream colleges. Take a look at this summer checklist for high school sophomores.
For students who already have a dream school in mind:
Research and create a list of five to seven additional schools based on the most attractive features of that dream school. For example, if the dream school has a prestigious business program, look into additional schools with strong business programs. Pay attention to size, location, campus life, specific major programs, and any other distinguishing characteristics.
Fill in gaps on the school list. If, for example, the list is made up of mostly reach schools, it's time to start exploring target and safety schools. Learn more about creating a balanced college list here.
For students who do not yet have specific goal schools in mind:
Start researching schools using online resources, including school websites, virtual campus tours, and student reviews. Take notes about what seems appealing about the schools, like big vs. small, near vs. far, or online vs. in-person.
Tour local school campuses. Even if there is no initial desire to attend one of the local colleges, touring the campus provides valuable insight into the things a student wants and needs in a school. Make campus visits count with these 5 things to do on every college visit.
Prepare for sophomore classes by reviewing performance in last year's classes.
Evaluate end of year grades to identify any gaps, especially in cumulative courses (math, science, foreign languages).
Preview material for upcoming classes, especially any AP classes.
Create a rigorous test-prep plan. Starting SAT prep now will allow rising sophomores to finalize their scores in 2023 before the transition to an entirely new Digital SAT test format in 2024.
Checklist for Rising Juniors
Junior year of high school is a pivotal year for college planning and the admission process. It can be challenging to focus on getting good grades in challenging classes and prepping for the ACT and/or SAT.
Intensive summer test prep will set juniors up for success.
With intensive summer prep, rising juniors can make big strides during the summer and then ease back on test prep when school starts. This strikes the perfect balance between maximizing test scores and ensuring strong grades.
All juniors should plan to take the SAT between August and December.
Ideally, students taking AP courses can finalize their SAT or ACT scores by the winter test dates so that they can focus on AP exam prep in the spring.
This summer is also the ideal time for rising juniors to engage with college admissions teams and demonstrate their interest in their goal colleges.
Plan campus visits. Visiting several college campuses helps students to make informed college decisions. Taking an official tour also demonstrates interest in the school. Learn more about the value of demonstrated interest here.
Research and attend virtual and local admissions events and college fairs.
Contact admissions offices with meaningful questions about programs and campus life.
Sign up for mailing lists and/or request information from schools of interest.
Checklist for Rising Seniors
Senior year can seem overwhelming for many students. Here's a summer checklist for high school seniors to stay focused on key milestones.
Remember: the Common App officially opens on August 1. This creates an ideal checkpoint to ensure students are on track to meet college application deadlines.
Students can work on their Common Apps before the application officially opens—any information entered will carry over into the 2022/23 application on August 1.
Look at last year's essay supplement prompts for any dream schools. While schools can and do change their prompts from time to time, most colleges retain the same or similar prompts from year to year.
Plan to complete the main Common App and/or Coalition App essays by August 1.
Before the application opens, prepare portfolios and auditions as needed and write, review, and refine a thorough resume.
Rising seniors should focus on their college essays during summer. College essays take a long time to write and refine, so plan to spend months—not weeks—on these essays.
Know what it takes to write a great college essay. Start by learning about the essay writing process. Read some examples of great essays so that you understand what works and what doesn't. Take plenty of time to brainstorm great essay topics, and then check out these tips for a winning essay to help with the drafting stages.
Many students have an essay draft they worked on in school for their Common App essays. Be prepared to revise and rework this draft. Don't be afraid to abandon it entirely if it's not working—especially after reviewing this list of clichéd topics to avoid.
Most essays will take 30 to 50 hours and undergo multiple rounds of revision before reaching the best possible form. Don't try to rush the process.
Schedule time with a C2 Education teacher to work through essay drafts and revisions.
Whether it be AP test prep, SAT/ACT prep, or help with college essays, C2 Education helps students reach their goals. Schedule a consultation today!
Cumulative exam time can be pretty intimidating for students, especially when they have one in every class.
And for teachers, preparing kids for exams can be a bit of a balancing act. Not only do we have limited classroom time, but we also need to determine just exactly how much help we should give students. We must balance the need to help them prepare for this particular test with the goal of teaching them to be able to study independently for exams by the time they graduate.
Because of this, how we prep students for exams will vary drastically depending on their age. When I help 8th graders prepare for their first cumulative exam ever, I do a lot of hand-holding. But with seniors, much more of the responsibility needs to rest on them.
How to Help Students Prepare for Exams
Give them lots of ideas of how they can study based on different learning styles. Talk with them about different ways to study. I had one friend who wrote out a study sheet for herself – and that was it. By the time she physically wrote out everything, she pretty much had it down. I hated writing stuff out, so I would simply review my notes. Others need to quiz each other or use notecards. Talk about lots of different ways to study and encourage your students to figure out what works for them.
Narrow down the topics. How much you narrow down the topics will depend on the level of the course, but it always helps to give students a more clear view of what's going to be on their exam.
Give students a list of topics that could be on the exam. With younger grades, create a list of every topic that they need to study. Older grades can still benefit from a list, even if it's just a list of all the topics you've studied that year. That's because a list gives them something to check off. Throughout your review time, encourage students to mark their topic list, crossing off things that they already know and highlighting or putting a star by things they know they need to study.
Have the students work, not you. Don't just stand in front of the class and frantically try to review everything. Instead, the students should be the ones looking up concepts in their notes and trying to remember how to solve problems. The more actively involved the students are, the more they will be focused and engaged, and the more they will remember.
Have students complete worksheets. Give students worksheets to complete that review the material that will be on the exam. Consider allowing them to work in groups and/or requiring them to finish for homework whatever they do not complete in class. Then go over them together so the students can have their questions answered.
Play review games. My rule with review games is that they cannot waste our class time. So I only play games that are quick and keep the focus where it needs to be – on the review questions. Get a list of review games that won't waste your time here. I share them in my book Create Your DreamClassroom.
Have students write quizzes for each other. When students write their own quiz questions, they engage more deeply with the material. So have them write a 5-10 question quiz, then have them exchange with another student and take each other's quiz. Finally, they are to grade the quiz they wrote and discuss any wrong answers with the student who took their quiz.
Give students a practice exam. This is a great way to help students diagnose how prepared they are. Typically the last review day we have, I will give a practice exam – a short, ungraded test that has similar questions as what will be on the exam. We then go over it during the second half of class.
How do you help your students prepare for exams?
School's out, which means enjoying the warm weather, spending time with friends and family, and taking time to reset. While all of these things are important, the summer before your junior year of high school is also a great time to get a head start on preparing for college. College application time may feel far away, but it will be here before you know it, and doing some preparation and planning now will help you to get organized and stay on track. Trust us, you'll be thanking yourself when school starts again and you're balancing college prep with your regular school and extracurricular activities.
Organizing your college list, taking college tours and planning future tours, and preparing for standardized tests are the major points on your list, but you can also utilize the summer to build up your extracurricular activities. The point is, there are many steps you can take to prepare for college that can be fun–did we mention that volunteering to take care of furry animals was on the list?–and easy, but will make a world of a difference in getting the ball rolling on college prep.
Check out the infographic below for your summer to-do list, and stay tuned for summer to-do lists for other high school grade levels!
See also: Peterson's SAT and ACT test prep.
After eight years as a registrar in an independent school, undertaking more than 5,000 enrolment interviews from pre-Kindergarten to Year 12, Bruce Perry has seen it all. Here he explains what you can expect at your child's school enrolment interview.
What's the purpose of the interview?
I believe this is worth knowing as it can frame the way you approach the interview. The purpose can change from system to system and school to school, but the main elements are the same:
For the school to assess if the student (and parents, to some extent) is a good fit for the school and vice versa. This can be based on academics, behaviour, ethics and values, commitment to study, commitment to sport and co-curricular.
To assess school readiness for Kindergarten entry.
To ensure the school can cater for the student's needs and provide any required learning support.
To get to know the student beyond what can be found on an application and school reports.
For the school to explain the nuts and bolts of how it works, and to differentiate the distinguishing features they offer.
For the parents to find out anything they need to know. The interview is not necessarily the right time to judge whether the school's values, ethics and atmosphere is the right fit for them – this can be done with research, school tours and open days well before the interview stage.
To explain the enrolment process and when the school may be able to offer a place.
Advice for parents
Be on time. If you're running late, phone the school and let them know. Allow plenty of time to travel so you and your child are relaxed and ready for the meeting.
Be flexible when arranging the time. The vast majority of interviews occur during school hours.
Ensure the school has all relevant information before the interview, including school reports, specialist reports, NAPLAN results, etc. Never hide anything from the school as any non-disclosure could greatly jeopardise not only the future enrolment, but ongoing enrolment once your child is in the school. Remember, schools have the right to ask for all information about your child, and they also have the right to speak to your current or previous school. Schools are legally obligated to cater for any child's needs by making any reasonable adjustments.
Do not answer any question directed towards your child. Allow your child to answer questions and be themselves.
Make sure you ask any questions you may have, but also listen to the answers and don't interrupt the interviewer. Never hesitate to ask further questions by email after the interview.
Advice for children
Get a good night's sleep before the interview.
Don't worry if you are nervous – most students are.
Dress to impress. Your current school uniform is fine as long as it is worn well. Otherwise, wear good casual clothes. Remember that most private schools have strict uniform codes, including hair length and colour, skirt length, amount of jewellery worn, piercings, make up, etc. Find out the school's regulations and dress similarly.
Be prepared to answer questions. Explain your answers and be calm and articulate, but don't over-explain.
Make sure you know something about the school. The more research the better. Read the prospectus and website, and ask other families you know who have children at the school. Think of a few good questions to ask.
Make sure you have a firm handshake and always use eye contact. Good posture makes a strong impression, so sit up tall and don't slouch, fidget, bite your nails, pull your hail or chew gum.
Use your best manners. Say please and thank you to show your appreciation. Call the interviewer Sir or Madam, Mr or Mrs.
Never answer your phone or check text messages – I advise parents to make sure all phones are turned off and out of sight.
Always be honest. If you don't know the answer to a question, just say so. Remember, there are no right or wrong answers.
Common interview questions
The following are just some examples of questions that may be asked to students enrolling in Years 3 to 11. I advise parents to prepare their child to answer any question that may be thrown at them. Encourage them to answer in an audible and articulate voice. Always try to answer with a full sentence or more, rather than just "yes" or "no".
What are your favourite/best subjects?
What are your weaknesses? What subjects do you not enjoy? What subjects/work habits require improvement?
What do you want to do when you leave school?
Why are you interested in our school? What did you like about the school (if they have been on a tour)?
Who in your life has been the greatest influence on you?
What will you do to contribute to our school?
Tell me about a challenge you have overcome?
What do you do for fun in your spare time? What are your hobbies/interests? (Mention sport, music, etc)
What do you see yourself doing in 10 years time?
Do you believe your school reports truly reflect your ability and effort? Explain.
Do you read much? What books do you read? Do you have a favourite author or series? Can you recommend a good book/website/app/game?
Is there anything you could have done differently in school?
Tell me about your family. Do you have siblings?
Have you ever been in major trouble at school, or have you ever been suspended or expelled?
Do you have any health needs (this includes mental health)?
Have you ever received academic support in school?
Have you ever seen a counsellor or psychologist? (Don't be alarmed by the last four questions. Schools need to know everything about your child in order to best cater for them. If the answers are no, then just say no. Otherwise, give full disclosure.)
Kindergarten interviews
For Kindergarten interviews, the main emphasis will be on school readiness. Hence, the child may be asked to:
Count to 10.
Write their name.
Identify some letters and/or numbers.
Recognise colours.
Draw something.
Some interviews include observing the child at play.
Words Bruce Perry
Related Posts
What are the best ways to mentally prepare my child (and me!) for starting school…
"It's of the utmost urgency that we educate our young women and men about the…
Bullying in childhood can have lifelong effects but parents can help protect their child by…
Building English-language Confidence
Intended for ages 11+, the TOEFL Junior tests are an objective, reliable measure of your students' English communication skills. The tests pinpoint students' strengths and challenges, which informs placement and helps you monitor progress.
The tests measure your students' English-language skills in 4 key areas: Listening, Language Form and Meaning, Reading, and Speaking.
Help your students prepare for the tests with sample questions, handbooks and more.
Scoring and Reporting
TOEFL Junior score reports are a valuable tool that give you insight into your students' progress.
Contact Us
Choose the tests that offer an accurate measure of English-language proficiency and help you prepare your students for success.
TOEFL ® Young Students Series
This series, composed of the TOEFL Junior and TOEFL Primary ® tests, is designed to help you set the right foundation and guide your students to the next steps of learning.
Assess Every Stage of English Learning with the TOEFL ® Family of Assessments
To advance quality and equity in education by providing fair and valid assessments, research and related services. Our products and services measure knowledge and skills, promote learning and performance, and support education and professional development for all people worldwide.
Legal
Privacy and Security
ETS Trademarks
High school juniors have much to busy themselves with as they enter the final two years of their secondary education. They face a challenging course load, a host of extracurricular activities and most are holding down a part time job. As an upperclassmen, there are new benefits to be enjoyed, and new opportunities to be pursued. With your senior year just around the corner, it is time to start thinking about, and planning, your college education. By considering your college career now, and making some pertinent decisions, you will be well prepared when it comes time to apply to a college or university.
Picking Colleges
By the time you reach your junior year in high school, you should have begun to think about the college you wish to attend. It is an important decision, and you need to look at what each college you're interested in has to offer. Which college offers programs that best suit your chosen major? Which university offers campus life best suited to your personality? Will you go to a two year community college and then transfer, or should you head straight to a four year university? These questions will help you narrow your choices down to a short list of colleges by the end of your junior year. Choosing you colleges of interest before your senior year will give you ample time meet any admission requirements and deadlines, and will increase your chances of getting into your final college of choice.
See Your Counselor
Schedule an appointment with your high school counselor. They are there to help you, so be sure fully utilize their services. Once you have narrowed down your list of colleges, meet with your counselor to go over your plans and to discuss the upcoming application process. Your counselor can help you decide when to begin submitting your applications, who to request letters of recommendation from and where and when to apply for financial aid.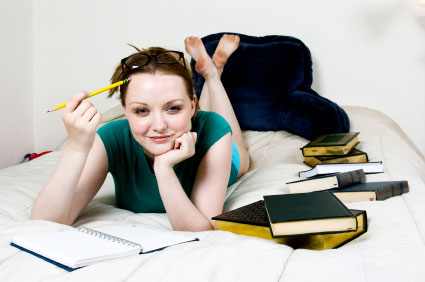 Evaluate Your Test Scores
You should consider taking the ACT or SAT early in your junior year of high school. Testing dates and registration information are available from your high school counselor, and on the ACT and SAT websites. Taking these tests early will give you ample time to review your exam results, and decide whether you want to retake the tests to try for a higher score.
Go For Early Decision
Most colleges accept Early Decision applications. Early Decision offers a number of distinct benefits to high school students. Being accepted on Early Decision allows you extra time to address your college financial needs, and gives you extra time to prepare for the move to campus. However, students applying for Early Decision should be mindful of the application deadlines. You will need to have your application submitted by the beginning of the November of your senior year. By considering your college path early in your junior year, you should be prepared to meet all deadlines and requirements for Early Decision, allowing you to relax and enjoy your senior year knowing that your college career is right on track.
Planning for college is a long process that requires diligence and organization. Starting early will help you keep on top of all of the details, and will help maximize your chances of getting accepted to your college of choice. Even though your junior year marks the middle of your high school career, by planning ahead you can prepare an easy and hassle free transition into college.
March 2, 2022 , Modified on April 26, 2022 · 3 Min Read
Our Review Network
NurseJournal is committed to delivering content that is objective and accurate. We have built a network of industry professionals across healthcare and education to review our content and ensure we are providing the best information to our readers.
With their first-hand industry experience, our reviewers provide an extra step in our editing process. These experts:
Suggest changes to inaccurate or misleading information.
Provide specific, corrective feedback.
Identify critical information that writers may have missed.
Reviewers typically work full time in their industry profession and review content for NurseJournal as a side project. Our reviewers are members of the Red Ventures Education Freelance Review Network and are paid for their contributions.
Interested in becoming a nurse? Learn more about how you can prepare for nursing school before even applying.
Are you ready to earn your online nursing degree?
Preparing for a future career in nursing requires more than a classroom education. High school students considering the nursing profession can pursue several avenues to kick-start their careers.
Some school districts even offer high school nursing programs or prerequisite courses to prepare high schoolers for college courses. This guide explores different ways to help you gain admission to your ideal nursing program.
How to Prepare for a Career in Nursing
You can prepare for a nursing career as a high school student by exploring the coursework needed for a prospective program, along with other requirements. Outside of taking high school classes for nursing, you can gain experience by volunteering with healthcare facilities. Helping at local hospitals or assisted living facilities can prepare aspiring nurses through practical experience.
Researching nursing schools while in high school also allows you to identify the programs that best align with your professional and personal goals. Consider National Council Licensure Examination (NCLEX) pass rates, GPA requirements, and preferred courses in your research.
1. Take the Right Classes
Because nursing relies heavily on math and science skills, you may wonder about which classes to take in high school for nursing. Try to take as many advanced placement courses as possible in these subjects to meet college requirements while still in high school and gain familiarity with the field. This list of prerequisites offers some required courses.
2. Volunteer
Spending a couple of hours each weekend at a hospital, assisted living facility, or another healthcare setting can help you learn more about the profession and whether it aligns with your ambitions. Volunteer work hours can also bolster college applications.
3. Interview a School Nurse
Most students have easy access to these professionals during the school day and can ask about their experiences. School nurses can share advice and offer tips on how to avoid common mistakes in nursing education.
4. Become a HOSA-Future Health Professionals Member
HOSA-Future Health Professionals, formerly Health Occupations Students of America, provides an opportunity for future health leaders, including nurses, to take advantage of professional and academic resources while still in high school. The group offers events, competitions, scholarships, and plenty of resources to help connect learners with the nursing world while still in high school.
5. Research Degree Types
With nursing degrees available at nearly every level, you will need to find the right degree that best serves your needs. If you are unsure about a lifelong nursing career, you can pursue licensed practical nurse qualifications or associate degrees in nursing. If you feel confident in your decision, you can apply directly to bachelor of science in nursing programs.
6. Learn About Waiting Lists
Some nursing programs, particularly those at community colleges and vocational schools, may have waiting lists — even for learners who meet all admission requirements. Ask prospective schools about their acceptance rates and when enrollees can start the program.
7. Check Out NCLEX Pass Rates
Know what to look for in a nursing program. NCLEX pass rates offer one of the best and easiest ways to determine whether a nurse training program prepares students for the rigors of the working world. Avoid schools with low pass rates, as this may indicate that learners did not gain the skills needed to meet basic competency requirements.
8. Learn Basic Life Support/First Aid
First aid and basic life support skills, which include cardiopulmonary resuscitation, come in handy for many professionals, including students who want to become nurses. Weekend training courses can help you become familiar with basic skills and help boost college applications.
9. Research Nursing Entrance Exams
Some nursing programs and schools require a nursing entrance exam on basic healthcare and nursing knowledge, including critical thinking, mathematics, reading comprehension, and natural sciences. A nursing program's curriculum and type of degree determine their required entrance exam.
10. Stay Up to Date
Reading publications such as the American Journal of Nursing or Science Daily can help you stay aware of current trends and issues in nursing. Following these publications also provides insight into common challenges amid the COVID-19 pandemic.
A Spelling Bee is a competition where contestants are asked to spell words. They provide a great way for students to learn new words and raise money at the same time. The competition standard can be set to suit primary or secondary school students. Charge students to take part and parents to come and watch Initial heats can be held within the school with each classroom holding a class Spelling Bee . The top 3 students from each class can qualify to compete in the school Spelling Bee which could be divided into a junior and senior section, i.e. first to third class/year and fourth to sixth class/year.
Gather a list of words to be used for the competition. You might consider an overall theme or different themes for different rounds of questions. The list should include the pronunciation of each word, the definition and a sample sentence that uses the word correctly.
All spellers competing in the competition are given a number to determine their spelling order. The numbers are randomly drawn from a hat.
Spellers are seated in numerical order facing the pronouncer and the audience (if there is one). Starting with speller number one, each speller is called in turn to the front of the group and the pronouncer reads the word they are to spell.
The speller is given the opportunity to ask for the word to be repeated, the definition of the word and for the word to be used in a sentence. The speller then spells the word. Once the speller has started to spell the word, he or she may stop and start over from the beginning, HOWEVER, there can be no changes of the letters already spelled or the order in which they were first spelled.
If the speller spells the word correctly they return to their seat. If they spell the word incorrectly, the pronouncer gives the correct spelling of the word and the speller then joins the audience.
A bell can be used to acknowledge an incorrect spelling of the word. If no bell is sounded, the speller is correct and returns to their seat. If the bell sounds, the speller is incorrect and returns to the audience. The bell is not rung until the speller has finished spelling the word whether correctly or incorrectly
The next speller is then called to the stage and given their word to spell. Once all spellers have had a chance, the round is over and the next round begins with the remaining spellers. This is done until two spellers remain.
The two final spellers are given words until one spells a word incorrectly. The other speller is then given a chance to spell the word that the other speller spelled incorrectly. If they spell it right they are given one more word. If they spell the second word correctly, they are declared the winner. If they spell the second word wrong then both spellers are still in the competition and the process continues.
Judges may be teachers, principals or any other adult deemed to be qualified. It may help to have more than one judge. As the students spell the words, the judge(s) should write down the letters the speller says and check them against the correct spelling. The judge(s) has the final say on whether the speller is correct and deals with any disputes.
How to compile a word list:
Begin with simple words. Take care not to mix easier words in with more difficult ones, and do not backtrack after progressing in difficulty. Spellings, definitions and pronunciations should be taken from the Oxford Dictionary,
Microphone
If you are going to have the competition in an open area (ie: a gym) and invite parents and other students to attend, it is recommended that you have one microphone for the spellers and one for the pronouncer. Try to ensure that the microphones are clear.
Timer
Students have a two-minute time limit to spell their word.. This ensures that your classroom Spelling Bee will move along without undue delays. Judges provide time warnings to the speller and ring a bell or announce when two-minutes are up, so you will want to have a stopwatch to help monitor the time.
If you've any tips on organsing a Spelling Bee, please add them to the comments section below
Why Middle School Actually Does Matter For College Admissions
In general, you don't need to worry too much about college when you are in middle school. Parents who aggressively try to mold their 13-year-olds into Harvard material may do more harm than good.
Nevertheless, although your middle school grades and activities won't appear on your college application, you can use seventh and eighth grades to set yourself up to have the strongest record possible in high school. This list outlines some possible strategies.
Work on Good Study Habits
Middle school grades don't matter for college admissions, so this is a low-risk time to work on good time-management and study skills. Think about it—if you don't learn how to be a good student until your junior year, you'll be haunted by those freshman and sophomore grades when you apply to college.
If you find you have issues such as procrastination, test anxiety, or reading comprehension, now is the time to develop strategies for addressing those issues.
Explore Several Extracurricular Activities
When you apply to college, you should be able to demonstrate depth and leadership in one or two extracurricular areas. Use middle school to figure out what you most enjoy—is it music, debate, drama, government, church, juggling, business, athletics? By figuring out your true passions in middle school, you can better focus on developing leadership skills and expertise in high school.
In general, colleges are more interested in depth than breadth when it comes to extracurricular activities. That said, a breadth of activities in middle school can help you zero in on the one or two areas that truly motivate you.
Read a Lot
This advice is important for kindergarten through 12th grade. The more you read, the stronger your verbal, writing and critical thinking abilities will be. Reading beyond your homework will help you do well in high school, on the ACT and SAT, and in college. Whether you're reading Harry Potter or Moby Dick, you'll be improving your vocabulary, training your ear to recognize strong language, and introducing yourself to new ideas.
Regardless of your major, writing is going to be central to your future success. Good writers are always good readers, so work on building that foundation now.
Work on Foreign Language Skills
Most competitive colleges want to see strength in a foreign language. The earlier you build those skills, the better. Also, the more years of a language you take, the better. Among the country's most selective colleges, most will say that they require two or three years of a language, but the reality is that the top applicants will have four years.
Keep in mind that while middle school grades generally don't matter for college admissions, foreign language grades are sometimes an exception to this rule. At some high schools, 7th and 8th grade language classes count as one year of the high school language requirement, and the grades from those middle school language classes are factored into your high school GPA.
Take Challenging Courses
If you have options such as a math track that will eventually end in calculus, choose the ambitious route. When senior year rolls around, you will want to have taken the most challenging courses available at your school. The tracking for those courses often begins in middle school (or earlier). Position yourself so that you can take full advantage of whatever AP courses and upper-level math, science, and language courses your school offers.
Get Up to Speed
If you find that your skills in an area such as math or science aren't what they should be, middle school is a wise time to seek out extra help and tutoring. If you can improve your academic strengths in middle school, you'll be positioned to earn better grades when it really begins to matter—in 9th grade.
Talk to your school counselor about options for getting help. Many schools have peer tutoring programs, so you shouldn't need to pay for an expensive private tutor.
Explore and Enjoy
Always keep in mind that your middle school record doesn't appear on your college application. You shouldn't stress about college in 7th or 8th grade. Your parents shouldn't stress about college either. This is not the time to be calling the admissions office at Yale. Instead, use these years to explore new things, discover what subjects and activities really excite you, and figure out any bad study habits you may have developed.
Use Junior Year to Create a Winning College Admissions Strategy
In 11th grade, the college preparation process accelerates and you need to start paying careful attention to looming deadlines and application requirements. Realize that in 11th grade you don't need to choose exactly where to apply yet, but you do need to have a plan mapped out for achieving your broad educational goals.
The 10 items in the list below will help you keep track of what's important for college admissions in your junior year.
In October, Take the PSAT
Colleges won't see your PSAT scores, but a good score on the exam can translate into thousands of dollars. Also, the exam will give you a good sense of your preparedness for the SAT. Take a look at some college profiles and see if your PSAT scores are in line with the SAT ranges listed for the schools you like. If not, you still have plenty of time to improve your test-taking skills. Be sure to read more about why the PSAT matters. Even students who don't plan on taking the SAT should take the PSAT because of the scholarship opportunities it creates.
You will also find that soon after you take the PSAT, colleges will start sending you recruitment materials via mail and email. This is because colleges rely on the College Board to identify students who might be a good match for them. Schools buy contact information from the College Board based on factors such as PSAT scores, academic interests, and geographic location.
Take Advantage of AP and Other Upper-Level Course Offerings
No piece of your college application carries more weight than your academic record. If you can take AP courses in 11th grade, do so. If you can take a course at a local college, do so. If you can study a subject in greater depth than what's required, do so. Your success in upper-level and college-level courses is a clear indicator that you have the skills to succeed in college.
Because junior year reveals the type of student you have become during high school, it will often carry more weight than freshman and sophomore years.
Keep Your Grades Up
11th grade is probably your most important year for earning high grades in challenging courses. If you had a few marginal grades in 9th or 10th grade, improvement in 11th grade shows a college that you've learned how to be a good student. Many of your senior year grades come too late to play a big role in your application, so junior year is essential. A drop in your grades in 11th grade shows a move in the wrong direction, and it will raise red flags for the college admissions folks. The strongest applications will reveal high grades in challenging courses such as AP, IB, or Honors.
Keep Going With a Foreign Language
If you find language study frustrating or difficult, it's tempting to give up on it and shop around for other classes. Don't. Not only will mastery of a language serve you well in your life, but it will also impress the college admissions folks and open up more options for you when you eventually get to college. Be sure to read more about language requirements for college applicants. While many schools may require just two or three years of a language (if any), four years will add strength to your academic record.
Assume a Leadership Role in an Extracurricular Activity
Colleges like to see that you're a band section leader, a team captain, or an event organizer. Realize that you don't need to be a prodigy to be a leader—a second-string football player or third-chair trumpet player can be a leader in fundraising or community outreach. Think about ways that you can contribute to your organization or community. Colleges are looking for future leaders, not passive bystanders.
In the Spring, take the SAT and/or ACT
Keep track of SAT registration deadlines and test dates (and ACT dates). While not essential, it's a good idea to take the SAT or ACT in your junior year. If you don't get good scores, you can spend some time in the summer building your skills before retaking the exam in the fall. Colleges consider only your highest scores.
Even if you are applying to one of the many test-optional colleges, doing well on the SAT can prove valuable for scholarships and class placement.
Visit Colleges and Browse the Web
By the summer of your junior year, you want to begin hammering out the list of colleges to which you'll apply. Take advantage of every opportunity to visit a college campus. Browse the web to learn more about different types of colleges. Read through the brochures you receive in the spring after taking the PSAT. Try to figure out if your personality is better suited for a small college or large university.
If you can visit schools during the school year rather than during the summer, do so. You'll get a better sense of a college when you see it while in session.
In the Spring, Meet with Your Counselor and Draft a College List
Once you have some junior year grades and your PSAT scores, you'll be able to start predicting which colleges and universities will be reach schools, match schools, and safety schools. Look over the college profiles to see average acceptance rates and SAT/ACT score ranges. For now, a list of 15 or 20 schools is a good starting point. You'll want to narrow down the list before you begin applying in senior year. Meet with your guidance counselor to get feedback and suggestions on your list.
Take AP Exams as Appropriate
If you can take AP exams in your junior year, they can be a huge plus on your college application. Any 4s and 5s you earn show you are truly ready for college. Senior year APs are great for earning college credits, but they come too late to show up on your college application. Typically AP scores are self-reported on applications since they aren't a required part of the application process, but high test scores will certainly improve your chances of admission.
Make the Most of Your Summer
You'll want to visit colleges in the summer, but don't make that your entire summer plan (for one, it's not something that you can put on your college applications). Whatever your interests and passions, try to do something rewarding that taps into them. A well-spent junior summer can take many forms—employment, volunteer work, travel, summer programs at colleges, sports or music camp. If your summer plans introduce you to new experiences and make you challenge yourself, you've planned well.
KRISTINE TUCKER
COLLEGE
Even though middle schools and junior high schools both strive to prepare students for high school, each has its own specific purposes and functions. Middle schools are more student-focused, and junior highs are more subject-oriented. Students at junior high schools typically attend six to eight different subject-specific classes per day, while most middle school students have block classes that last two or more hours each and cover a blended mix of subjects.
Explore this article
Grade Levels
Educational Focus
Classroom and Content Organization
Desired Outcomes
1 Grade Levels
Junior high schools are for students in grades seven through nine, and middle schools are for students in grades six through eight. As a result, middle school students start high school in ninth grade, and junior high students start high school in 10th grade. In the mid-1900s, educators and administrators believed junior high schools helped prepare adolescents for high school without putting them in the same building with older teenagers, according to Kelly Bedard and Chau Do's research at the University of California in Santa Barbara. In the late 1960s, middle school supporters argued that sixth-grade students benefitted from being separated from elementary school children because it sped up their academic progress. According to the Department of Education's National Center for Education Statistics, the number of middle schools rose 462 percent from 1970 to 2000 — 11,700 middle schools in 2000 versus 2,100 in 1970. During the same period, the number of junior high schools declined by 57 percent from 7,800 to 3,300.
2 Educational Focus
Junior high schools and middle schools have different educational focuses. Middle schools are more student-oriented, and junior high schools are more subject-centered. For example, teachers at junior highs teach a specific subject, such as math, science or English, all day. Students rotate to different teachers for each subject. Classes are structured and offer little flexibility, lasting approximately one hour each. Middle schools focus on the combined developmental and educational needs of students, rather than academic subject matter alone, according to the Association for Middle Level Education (AMLE). For example, a teacher might combine English, social studies and writing lessons into one unified session.
3 Classroom and Content Organization
Students at junior high schools typically have six to eight classes per day, including a free period, known as a study hall, to work on assignments independently. Classrooms are organized by subject and grade level. Middle-school students have block scheduling that coincides with collaborative lesson plan goals created by middle school teachers, according to the AMLE. For example, middle-school students might have a block period that lasts anywhere from 45 minutes to 2 ½ hours. Students from different grades might also intermix to work on projects. Middle-school students don't have every subject every day and often have extra time to explore elective classes, such as art, theater, music and physical education.
4 Desired Outcomes
Teachers often work together in middle schools to meet state curriculum requirements. They have combined planning sessions to develop unified, all-encompassing lessons. The goal of middle schools is to give sixth-, seventh- and eighth-graders opportunities to work in a collaborative environment that's more socially and academically challenging than elementary school. On the other hand, junior high schools are designed to be miniature high schools, training students to keep up with the books, assignments and requirements of individual classes and teachers, according to Brush, Colorado middle school principal, Sherry Kyle, on the Brush News Tribune website. It's far less likely to see common planning sessions at junior high schools.