Start off on the right foot by getting your financial ducks in a row before your first meeting. Here are some handy pointers for kick-starting a productive relationship.
The hardest part about planning for your financial future is figuring out where to start.
You already took the first step by performing your due diligence and selecting a financial planner. Now it is time to meet them to discuss your current situation and create a plan to help reach your goals. It's natural to feel a bit unprepared, because there are a lot of moving parts, and discussing your finances with somebody new can be intimidating — especially if you're not sure which questions to ask.
To make the most of working with a CERTIFIED FINANCIAL PLANNER™ professional, it is helpful to come prepared to discuss your financial situation. In your first meeting, it's common to discuss the financial planning process, the goals you would like to accomplish and how your CFP® professional can help you work toward them. You should have some key information ready and be ready with some questions to ask your new adviser.
The steps below will help you set yourself up for a successful relationship with your planner. They help your financial planner do their job of bringing a holistic, personalized approach to assessing and building your financial future in a way that pulls all the pieces of your financial life together.
Understand what to expect from your adviser
Your CFP® professional will usually start by walking you through the financial planning process. Then they will conduct a thorough review to assess your current financial situation and work with you to develop or refine your goals.
In subsequent meetings, your financial planner will use that context to create and discuss a custom plan to help you reach your goals. They will also guide you through the steps and help you chart your progress over time.
Know what you don't know
Many times, clients spend their first meeting with their planner overexplaining or justifying their prior financial decisions. Know that your CFP® professional is not there to judge you, only to help you.
To expedite your first conversation and put your mind at ease, you may want to learn more about some of these issues beforehand:
Understanding insurance and what your policies protect (and don't)
Establishing and funding an emergency account
Knowing the difference between good and bad debt
Considering your estate planning needs
Gather key information
To plan for your financial future, you must share an accurate picture of your financial present.
You can help your CFP® professional understand your current situation by bringing the following documents and information to your meeting, in addition to any paperwork or questionnaires that they may have sent you ahead of time:
Savings and investment statements.
Income and expenses.
Mortgage and other debt statements.
Insurance and estate planning documents.
Employee benefits information.
Social Security benefits and pension (if you are near or in retirement).
It is not necessary to provide all those details immediately, but having a ballpark estimate of your income, investments and debts will help gauge the scope of the work needed.
Pinpoint your goals
Start thinking about your short-term and long-term goals and have a clear expectation of them going into the meeting. Be prepared to answer the following questions:
Do you hope to retire soon?
Are you saving for a life milestone, such as buying a house or financing a wedding?
Will you be helping fund your child's education?
Do you have an emergency fund or a savings goal?
Knowing what you want from your finances now and what you hope for in the future will help you evaluate the changes you'll have to make to achieve those goals.
Prepare a list of questions prior to the meeting
To make the most of your meeting time, ask for an agenda or provide your own 24 hours before the meeting. You can ask these questions at your first meeting or send them in advance, so the adviser is ready to address them when you meet.
By Heather Franklin on September 19, 2019
By Heather Franklin on September 19, 2019
Talking with your partner about your financial future is an important first step; you need to be able to communicate to an advisor where you're starting from and what your goals are.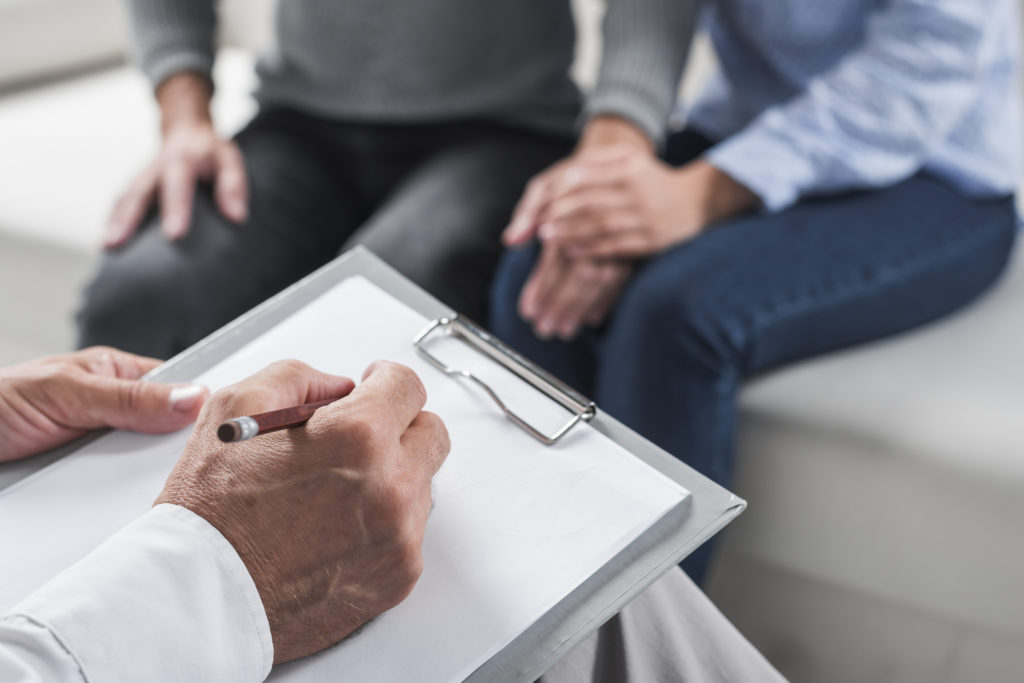 Photo created by freepik – www.freepik.com
Q. My wife, Gina, just got a new job and her employer provides both a pension plan and free meetings with financial planners. We're both 31 and have never gone to a planner before, so I was wondering how we should prepare for our meeting next month.
Our combined income is about $100,000 gross, and our main goal is to save a down payment for our first home in two or three years here in Welland, Ont.
What paperwork should we bring with us to our meeting with the planner? What kinds of questions should I be asking?
–Conrad
A. Conrad, this is a great opportunity for you and Gina to get a clear understanding of your financial situation. And it's a great proactive step to ready yourselves for the meeting. Doing so will provide you and Gina with a more meaningful experience.
Talking with your spouse about your financial future together is important. While many couples have a vague idea of what they want to achieve with their money and investments, they often fail to communicate and discuss their goals together. Having such a discussion would be the first step to preparing for the meeting with your advisor. After all, to help you reach your financial goals, your advisor needs to know where the starting line is.
There may be financial issues or investment products you and Gina aren't familiar with. For instance, have you started contributing to RRSPs* or TFSAs*? If so, the planner will want to know what contributions were made to these accounts, how this money is invested, and what the amount total is in each account. So recent financial statements and any other documentation regarding these financial plans (for instance, investments held, beneficiary designations) will provide the planner with better insight.
Employer pension details are also crucial when creating a plan and you should bring the specifics of Gina's employer pension as well as yours, Conrad, if you have one. It's these details that will help pinpoint which financial products are most necessary for you to meet your goals.
Of course, if you have bank statements for other household assets, including chequing and savings account information, bring them along. Also, bring an outline of all debt obligations and what the terms of repayment are for each one. The planner will be able to give you general advice on your debt repayment plan and what you can do to speed up the process.
Realize, too, that just knowing your annual household income isn't enough for the planner to understand the bigger money picture in your household. The planner will need to see your budget and cash management details. This will provide a more accurate picture of your monthly expenses, including non-discretionary items like rent, utilities, and groceries, as well as discretionary items such as money spent on restaurant meals, gym memberships, clothes and travel. It's often these budget numbers that are real eye-openers when it comes to understanding your spending habits.
Finally, consider the types of financial goals you have. For instance, you mentioned saving for a house; other goals may include planning to achieve a comfortable retirement, budgeting time and money for more education for a career change, etc. Really zero in on what's most important to the two of you in the short term—say, the next five years—as well as the bigger picture of what you want your life to look like in 20-plus years.
Other "critical" types of issues to discuss with your planner can include:
Emergency savings. What sort of financial cushion should you have?
Insurance requirements at different stages of your life.
Financial and investment literacy. The planner will likely question the extent of your financial literacy and suggest how to increase it to better support your understanding of key financial concepts that will affect your money. And it goes without saying that if you don't understand a specific financial term during your consultation, be sure to ask and have it clarified.
By the end of the meeting, you should have a clear understanding of everything you discussed with the financial planner, as well as a quick summary of what financial goals need to be addressed. You and Gina should also both feel comfortable enough to work with the planner for the long term.
Heather Franklin is a fee-for-service certified financial planner in Toronto.
Your first in-person meeting with a potential client is important because it's where you present yourself and your ability to serve your clients' needs. But impressing a potential client needs to happen before the first handshake. In fact, there are several steps you can take to show your best face to a client even before you meet in person.
Key Takeaways
First impressions count—so be prepared, organized, friendly, on time and dressed to impress.
Research the client ahead of time so that you're best positioned to connect with them on a personal level.
Don't forget to show the client who you are as well—that you're experienced, professional and ready to help serve their needs.
Make sure that it's easy for them to get ahold of you, through multiple communication options so that they can use whatever they are most comfortable with.
Do Your Research
Well before the first meeting takes place, it's your job to do some research on the potential client. Find out what this person cares about most. What are they looking for in terms of financial and estate planning? Also, what are their hobbies, interests and dreams for the future? All of this can come into play when you discuss financial planning options. It also will show that you care about the individual as a person and are curious about their goals — not only as a client, but also as someone seeking a fulfilling life and a secure financial future.
You may be able to read about your client and their interests on the various social media platforms online. You also should do some research on the individual's place of work by looking at the company's website. Where a client works can tell you a lot about the type of pressures the individual may be under and how they look at the marketplace. It also may show you what some of their concerns may be about the business in which they work.
Showcase Your Professionalism
Once you've had an initial phone conversation with your client, it can't hurt to send them a personally written letter or email, expressing that you enjoyed speaking with them, and that you look forward to meeting them in person to discuss their financial future and goals. You also should send them your business card and provide all your contact information, in case they want to reach you before the first meeting. Sending your own bio or curriculum vitae to a potential client is also a plus, as it allows the client to learn more about you and your qualifications and to see that you are a person who has built a career, just like them.
It's also a good idea to send all potential clients a financial questionnaire to fill out, which they can return to you for review before the initial meeting. After reviewing the questionnaire you will be better prepared to talk about how the client may want to move forward in terms of placing their assets and managing their estate. Other documents you may want to request the client bring to the first meeting are their tax returns and account statements. And be prepared to answer questions. By reviewing the client's answers to the financial questionnaire you should be able to foresee what some of their questions for you may be.
Make It Easy to Find You
Before the first meeting, double check with the client to ensure that they know exactly where you are meeting them, be it at your offices or some other location. Provide the client with directions and a map, so there is little chance they will get lost. It's also a good idea to give them a call the day before the meeting to remind them of the time and where the meeting is taking place and to find out if they have any other questions for you before the meeting. Don't forget to express that you look forward to meeting them and let them know that you are confident you will be able to meet their financial planning needs.
Prepare for First Impressions
If you are meeting in your office, let your staff know the name of the potential client and the time they are expected. This way they can be greeted immediately and in a personal manner when they enter the office. Have someone on staff offer them a beverage and, of course, make sure you are on time. You don't want a potential client to have to wait for you, before they have even met you. And don't forget to dress in a professional manner and make sure your office is clean and organized.
Bottom Line
First impressions do count, and that's why you have to prepare for your first meeting with a client. Get to know as much as you can about a prospective client before you meet them, and you'll leave them with the confidence that you're the right person to answer their questions and achieve their financial goals.
Julie Bang / The Balance
Financial planners help you arrange and plan your finances. They use your current income, savings, and investments to project what you will have when you're ready to retire. They also help you decide what to do with your money to help you reach your goals.
The terms "financial planner" and "financial advisor" typically mean the same thing. However, not all planners and advisors are alike because there are different ways to become a planner. The level of education, training, and skills a planner has makes a big difference in the quality of the advice you receive. If you handle your own finances, a planner can usually help improve the plans you've made.
If you're thinking about getting some help, it's good to know what to expect from a financial planner. You'll need to know how to tell if the person you're talking to is selling products or if they are giving you solid financial advice and have valid credentials. Learn what to look for and what to expect from a financial planner.
Key Takeaways
Financial planning helps you define your goals and develop a plan of action to achieve those goals.
A good financial planner can offer advice on several aspects of your financial life.
Financial planners are paid in various ways, so make sure you understand how they're paid before you start working with one.
While some planners can give investment advice, not all are able to or want to.
What Is Financial Planning?
Financial planning is the process of defining your financial goals. This can include knowing when you will need to use your money and what you will be using it for. You set some goals, with milestones along the way to those goals. Then, you lay out a plan of action you need to take to achieve those checkpoints and goals.
To give good advice, a planner must gather personal and financial data about you. They use this data to create a picture that shows you when and how you can reach your goals. A planner takes your information and forecasts where you'll be using data about inflation and investment returns. You'll learn how much you can save and how much you can expect to earn and spend.
What a Good Financial Planner Does
A good planner will be able to identify and give advice on all of the following:
Things that you might need to do differently to save money
How much money you should be saving for retirement
The types of retirement accounts you can choose from (e.g., IRA, Roth, 401(k))
If the mortgage you have or want is best for you, and whether you should pay it off or refinance your existing one
If you have the correct type of insurance and how much you might need (this would include life insurance, long-term care insurance, disability, and sometimes property, casualty, and health insurance)
How much money you should keep in your emergency fund based on your lifestyle
Some changes that might improve how much you pay in taxes
The rate of return you will need to earn to achieve your goals over a given time frame
If downsizing sooner or later in life is best for you and your circumstances
The level of investment risk that is appropriate for the types of accounts you have
Also, many planners provide estate planning advice and tax planning services. Ask a planner which of the above items they address and whether they'll put their advice in writing. Getting recommendations in writing is always a good idea. This way, there are no questions about the recommended course of action.
If you meet with a planner who starts talking about a product right away, they are not helping you plan; they are trying to sell you something.
A good planner shouldn't tell you what you need until they understand your goals and run a long-term forecast. Planners should want to gather account statements and data on all aspects of your finances.
Financial Planners Fees
You'll find that fee structures vary. Planners can each differ in the way they charge fees for their services:
You might pay an hourly rate for basic services.
The planner might ask for a flat fee to complete a specific project.
If you plan to visit them often, a planner might ask for a quarterly or annual retainer fee.
Planners might charge a fee as a percentage of the assets that they manage on your behalf (This is typically anywhere between 0.5% per year to 2% per year; the more assets you have, the lower the fee usually is).
Many planners are paid using commissions from financial or insurance products you buy through them.
Sometimes you might see a combination of fees and commissions.
Always ask a planner for a clear explanation of how they are paid. If they work as a registered investment advisor, they must provide you with a disclosure document called an ADV, which consists of two parts. Part one is a fill-in-the-blank form, and part two provides details on all fees and any potential conflicts of interest.
Investment Advice
Some planners also offer investment advice and investment management services in addition to financial planning. Investment advice can range from a general recommendation of the asset allocation model you should follow to specific recommendations on which investments to buy and sell. Make sure to ask your planner if they give specific investment advice or only offer planning services.
SEPTEMBER 28, 2021
By Jillian Stinson
Watch time: 2 minutes
You've taken the first step and booked an appointment with an advisor. Nice! But, now what? Here's a rundown of how you can prepare – and what you can expect from your first meeting with your advisor.
Article content
What should you bring to your first meeting?

1. Your goals. Before you meet with an advisor, it's a good idea to have your goals sorted out.
To understand what your goals are, think about things like this:
What do you want in the short-, medium- and long-term? (i.e. a large purchase, retirement, giving to charities, etc.)
Would you like to have children (if you don't already)?
Are you thinking about changing careers?
Do you want to buy a house?
Do you need an emergency fund?
Do you want to go back to school?
Do you have anyone who depends on you financially?
What's important to you?
2. Your financial documents. The next things to prepare are your financial documents. The more information you can bring to a meeting, the better.
Start by gathering up these documents, or noting the amounts:
employee benefits information,
mutual fund statements,
TFSA or RRSP statements,
insurance policies,
mortgage payments, and
any other financial assets.
You should also be prepared to share:
how much debt you have, and
what your monthly payments are (i.e. bills, rent, car payments).
It may feel uncomfortable to share personal information with someone new. But rest assured that your information is kept confidential. The more information you provide, the better analysis and recommendations an advisor will be able to give you.
What can you expect from your first meeting with an advisor?
Your first meeting is a discovery session. This is a chance for you to share your goals and why you're seeking advice. It's also a good way to:
ask questions,
get to know the advisor,
find out how they work, and
hear what they can offer you.
This meeting takes about an hour. After that, your advisor may ask you to find any additional financial documents for your follow-up meeting. The second meeting will usually be about a month out. This will help your advisor make the best, customized suggestions for you.
What can you expect after your first meeting?
After your first meeting, your advisor may share recommendations.* At that point, you may be ready to start choosing products – like investments and insurance. Or, you may need more time to think. Your advisor can walk you through what to expect for the application and buying process.
*(This depends on the complexity of your needs, and if you provide documentation at your first meeting).
What can you do to take control of your finances?

The best place to start is with a plan. Your advisor can help. You don't need to have money to start this plan. You need a plan even when:
your income is low, or
you think you can't take action.
Where you start depends on what your financial goals are. This is unique to everyone.
How do advisors get paid?
Your initial meetings with an advisor are free. But of course, advisors get paid once you become a Client and purchase solutions with them that support your needs. They may get a:
commission,
fee for sales and continuing services, or
combination of both.
Some investments, like mutual funds, include management fees. The advisor selling the investment receives a portion of these fees. If you're looking at insurance, advisors typically receive commission for those products.
Ask your advisor to explain how they're paid.
Can you meet with multiple advisors?
Don't be afraid to interview different advisors to find one that suits you. It's important to find an advisor that you feel has a clear understanding of your goals and needs. So feel free to chat with a few before buying any products.
Most advisors now offer to meet with clients virtually by video chat. Find a Sun Life advisor today.
This article was co-authored by Ara Oghoorian, CPA. Ara Oghoorian is a Certified Financial Accountant (CFA), Certified Financial Planner (CFP), a Certified Public Accountant (CPA), and the Founder of ACap Advisors & Accountants, a boutique wealth management and full-service accounting firm based in Los Angeles, California. With over 26 years of experience in the financial industry, Ara founded ACap Asset Management in 2009. He has previously worked with the Federal Reserve Bank of San Francisco, the U.S. Department of the Treasury, and the Ministry of Finance and Economy in the Republic of Armenia. Ara has a BS in Accounting and Finance from San Francisco State University, is a Commissioned Bank Examiner through the Federal Reserve Board of Governors, holds the Chartered Financial Analyst designation, is a Certified Financial Planner™ practitioner, has a Certified Public Accountant license, is an Enrolled Agent, and holds the Series 65 license.
There are 8 references cited in this article, which can be found at the bottom of the page.
This article has been viewed 38,725 times.
A financial plan is a saving instrument that can help you plan for major purchases or retirement. Whether you're saving for your children to go to college or working towards a down payment on a home, a financial plan can help you determine how much you'll need to start saving now to meet that goal. By framing your monthly expenditures and savings in the context of an overall plan, it will be much easier to meet your goals and attain financial security.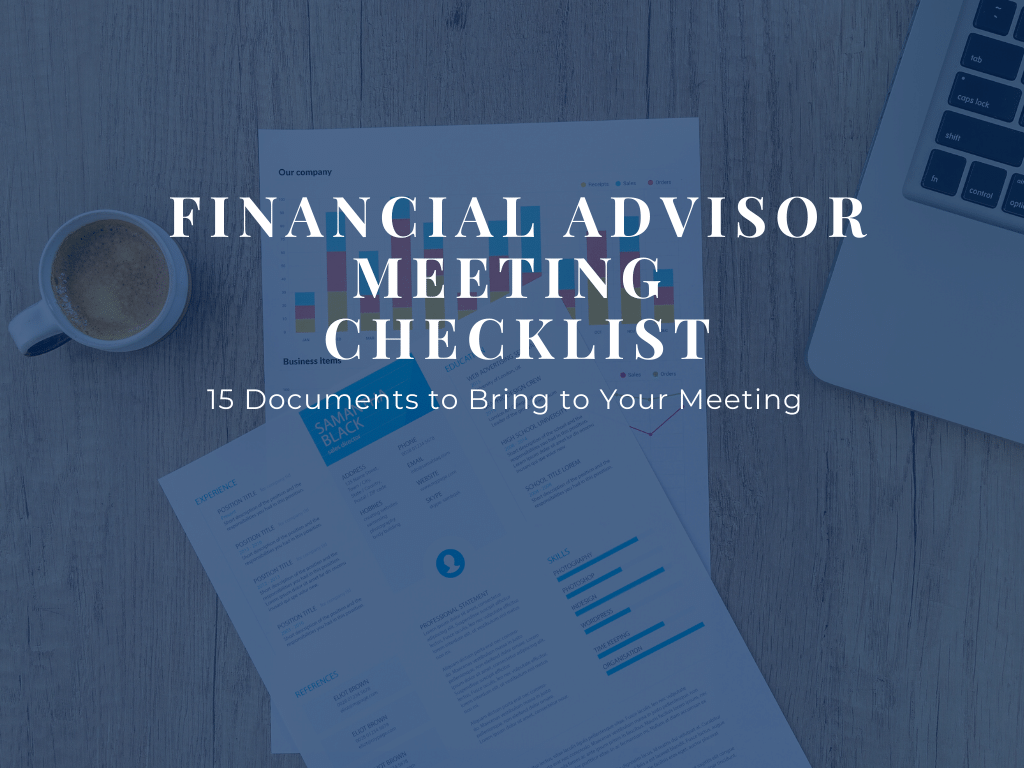 What Should I Bring to My Meeting with a Financial Advisor?
We created this financial advisor meeting checklist to help you get ready to meet with your advisor. Some of these items may not apply to your particular situation. Simply use this financial advisor checklist of documents to guide you as you prepare.
Investment account statements
Retirement account statements including 401(k) and 403(b) accounts
Pension estimates, if applicable
Annuity statements
Life/Long-term care/Disability insurance policy information
Home values and information on any real estate holdings
Mortgage information
Student loan statements
Value or appraisal of any significant personal property like boats, automobiles or jewelry
Business valuations (if you own your own business)
Stock option plans
Social Security statements
In doubt about an item? Bring it along. We can help you sort through the details.
Note: Keep in mind, you may not have all of these documents above. These are our top suggested documents to bring to your meeting with a financial advisor, if they apply to you.
Bonus: Consider these two items prior to meeting with an advisor. Writing out and sharing your thoughts would be helpful.
How would you describe your risk tolerance as it relates to investing?
What do you want to achieve with your financial assets? What is most important to you?
Financial Advisor Meeting Checklist
Looking for an easy to print version of our checklist? Use this version below.
Or download the pdf version here.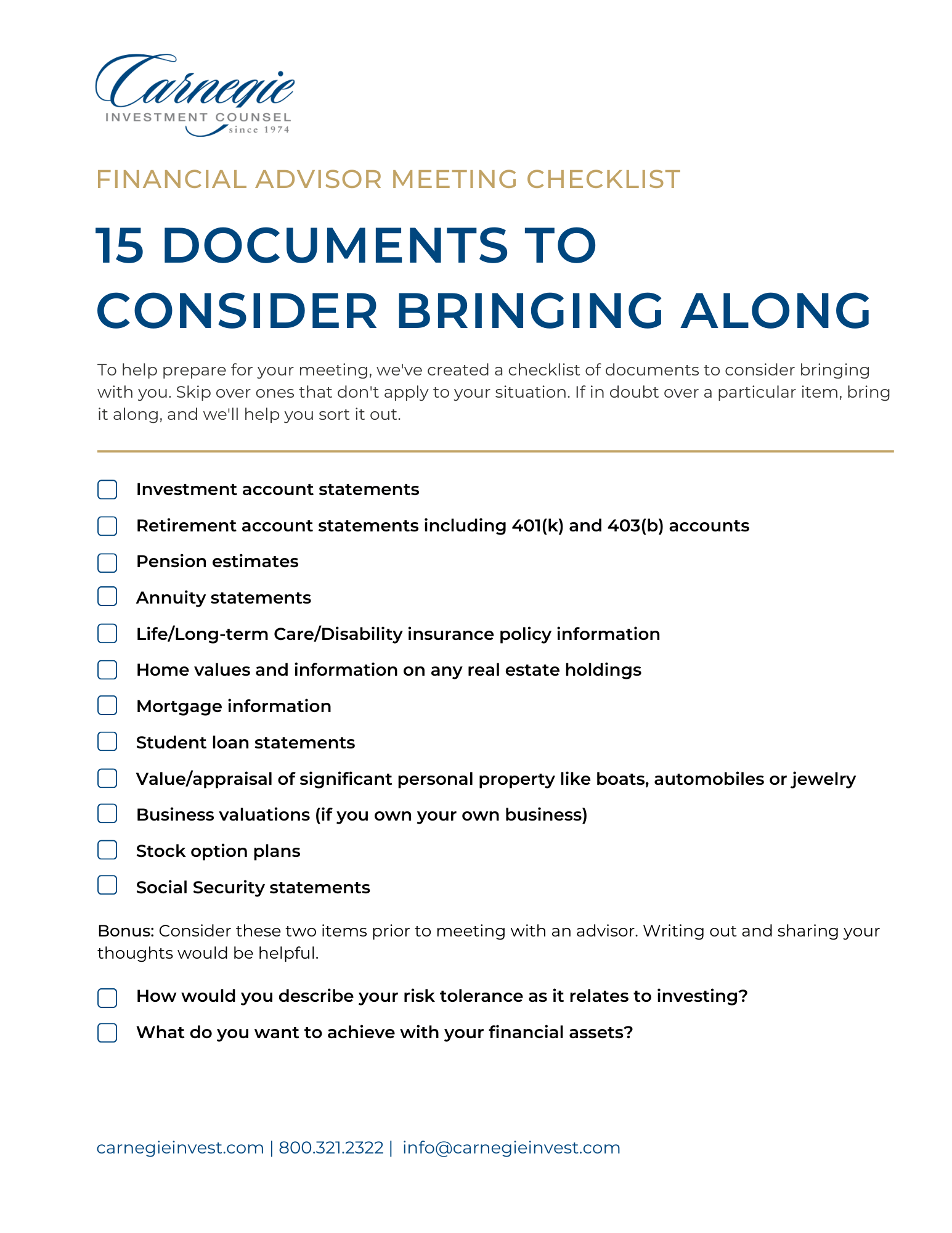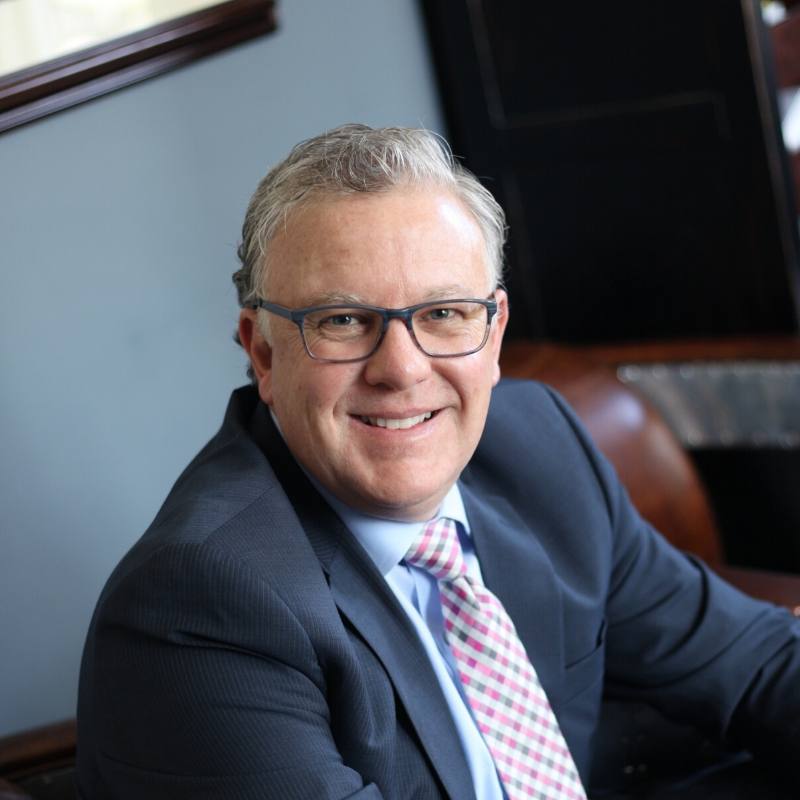 Written by Gary Wagner
Gary Wagner is Principal and Chief Operations Officer. He also works directly with clients to provide investment and strategic wealth advice. Gary sits on Carnegie's Investment Committee and also manages the firm's strategic initiatives and operations.
Cultura / GretaMarie / The Image Bank / Getty Images
Miriam Caldwell has been writing about budgeting and personal finance basics since 2005. She teaches writing as an online instructor with Brigham Young University-Idaho, and is also a teacher for public school students in Cary, North Carolina.
It seems there are generally two camps when it comes to finances: those who swear by their financial plans and those who do not have one. The planners tend to have every step mapped out for the next twenty to forty years with specific savings and investing goals. The ones who do not have a plan have a vague idea that things will work out for them if they put a little bit towards retirement each month. They may have debt and no solid plan to purchase a house.
Unfortunately, without a financial plan, it can be a lot more difficult to reach your financial goals, because you do not know which goal to work on next. Your financial plan will help you be ready for each of the financial steps in your life.
A Financial Plan Helps You Achieve Your Goals
A financial plan will help you by creating a timeline for you to follow for your goals. It helps you focus the way you manage your money and your time on reaching your financial goals so that you can do the things you want to in your life. An important part of your financial plan is your budget.
Your budget allows you to plan how and when you want to spend your money. It makes it easier to find ways to save money and to find extra money to get out of debt. While your financial plan is the path you follow, your budget is the tool that you use to get there. It is what will help you do the actual work that you need. Preparing a budget is an essential part of making your overall financial plan work.
When you first come up with a financial plan, you need to have clear goals in mind. The more specific the goals are, the better. For example, if you want to retire early, you need to have a specific age and an amount that you need to save in mind to reach your goal.
A financial planner or advisor can help you with this part of your plan. They can help you figure out the specific numbers you need to reach your retirement goals. They can help you determine how much you need to invest each month and make recommendations on the type of investments you should use to reach those goals. If you are not comfortable with investing on your own, or you have never done it, then a financial planner or investment advisor will help you begin to do it. If you want to build wealth, you will need a stronger strategy then just putting money into your retirement accounts each month.
A Plan Helps You Prepare for Big Life Events
Additionally, a financial plan helps you prepare for the big events in your life. Unless you plan for it, you will not wake up one day and magically be ready to purchase a home. You need to save up for a down payment and clean up your debt so that you can afford the house on time. Similarly, unless you plan and put money aside for your children's college, you will not have money when they are eighteen. A financial plan helps you to take the steps you need to take care of your family.
It can be intimidating to plan out your finances when you are in your twenties. You may not be sure exactly where you want to end up or what goals you want to accomplish. Your financial plan is fluid, and it can change as your goals and dreams change.
When you are in your twenties, you may want to prepare for the big life events so that when you want to take the next step, you are ready to do so. The big events you need to include in your plan are retirement, purchasing a home, and possibly starting a family.
If you are single, you may plan differently, but you should still have a plan. Once you start the family and have children, you can add in the additional goal of paying for your children's college education. If you prepare for these events now, you will be ready when they happen, and if the events never happen, you will be better off financially because you will be debt-free with money in the bank.
How to Get Started
Just creating your plan is your first step. You will need to create a budget and break down your goals into manageable pieces so that you can reach them. Your goals must be realistic. You can create an effective financial plan through careful planning, but you also need to commit following it.
The plan can help you as make major financial decisions in each of the stages of your life. It can help you pursue your dreams. You may want to consult a financial planner when you are ready to begin investing.
Trust and Estate Planning
Key takeaways
Your initial trust planning meeting is an opportunity to bring your team together, including your attorney and financial advisor, to discuss the best way to achieve the desired outcome for your trust.
Be prepared to talk through the assets you'll leave, your beneficiaries, the terms of your trust and who you've selected as your trustee/co-trustees.
You've officially decided to set up a trust to protect your assets and secure your financial legacy.
You've thought about what you want to accomplish with the trust and who it will benefit – and you're ready to put those plans into action. Now it's time to kickstart the process by having a trust planning meeting. Here's what you need to know to prepare for that meeting and make it as efficient as possible.
What will my trust planning meeting look like?
No two trust appointments are alike, just as no two trusts are alike. Often, a trust planning meeting will take place at your attorney's office. If you've chosen a corporate trustee to manage your trust for you (such as a financial institution), your trust appointment could also be held there.
Depending on where you are in the trust planning process, your initial meeting might involve going over background information on your plans or talking through different scenarios and finalizing decisions.
Regardless of how long you've been in the pre-planning stages with a bank or another trustee, use your first meeting to ask plenty of questions, discuss possible concerns and get a sense of what the process will look like from start to finish.
What decisions do I need to make before the trust planning meeting?
"It's not so important to have decided certain things, but to have thought about certain things," says Ivory Ruud, senior vice president and regional trust manager with U.S. Bank Wealth Management.
No matter how far you've gone in pre-planning, come to your meeting with a general idea of what you want your trust to look like. To ensure you can have a productive dialogue with your advisors, think about the following things ahead of time:
What you want to leave in your trust. Which assets are involved?
The designated beneficiaries of your trust. Who do you want to receive these assets?
The terms of the trust. What parameters do you want to set on how your assets are distributed?
Your trustee, co-trustee, or corporate trustee.If you select a financial institution as your trustee, you also have the option to appoint a co-trustee, which could be a friend or family member.
The potential for charitable giving. Consider whether you'd like to make charitable donations through your trust during your lifetime or after your death.
Who should attend a trust planning meeting?
This initial planning meeting is "often about pulling the entire team together" to discuss the best way to execute your wishes, Ruud says. Depending on your circumstances and needs, your team might consist of the following professionals:
Attorney
Wealth planning advisors
Tax advisor/Accountant
Co-trustee, if applicable
The team and each member's level of involvement will depend on your financial situation and the complexity of the trust. Ultimately, it's you and your attorney who are responsible for the legal establishment of the trust, with the help and participation of your other advisors. "Your advisors can help make the decision-making process smoother, so you can make the most efficient use of time with your attorney," Ruud explains.
"It's not so important to have decided certain things, but to have thought about certain things."
-Ivory Ruud, senior vice president and regional trust manager with U.S. Bank Wealth Management
If you have asked someone to serve as a co-trustee with the financial institution, your co-trustee could attend the meeting as well. "It's good for any co-trustees to participate from the start," Ruud says. "That way, we know them, so that we're familiar with each other when the trust is created, and we start working together to administer it."
What's the goal of the first trust planning meeting?
Your situation, needs and timeline will dictate the specific objectives of your first planning meeting. But ideally, the first meeting is a time to get everyone on your team together to work through issues and exchange ideas. You can talk through different options and scenarios that would help you achieve the desired outcome for your trust. You and your attorney make final decisions (including finalizing documents), but your advisors are there to play a strong supporting role in that relationship.
"We'll illustrate different strategies and ask questions about different options based on your circumstances," Ruud explains, "and we'll discuss what options might ultimately look like in order to help establish a final consensus."
The hallmark of a successful planning meeting is when all the attendees leave the meeting with concrete action items and a timeline for getting the trust finalized. And even though individual situations and circumstances vary, the ultimate goal of establishing a trust remains the same: setting up a structure that helps you manage and protect your financial legacy.
Vancouver, Canada: Warren Buffet, one of the most successful and well-known investors in the world, once said, "It takes 20 years to build a reputation and five minutes to ruin it. If you think about that, you'll do things differently." When it comes to financial planning, this is especially true.
As a financial planner, you're responsible for helping people save for retirement, plan for unexpected expenses, and more. But what skills do you need to become successful in this field? Here are 9 essential skills every financial planner should have.
1. Financial Literacy
The first and most important skill you need to be a successful financial planner is financial literacy. This includes a thorough understanding of basic financial concepts like savings, investing, and credit. It also means being able to read and understand financial documents like balance sheets and income statements.
You can't help your clients make sound financial decisions if you don't understand the basics of personal finance yourself. If you're not already financially literate, it's time to brush up on your knowledge.
2. Analytical Skills
As a financial planner, you'll be required to analyze complex financial data and make sound decisions based on your findings. This means having strong analytical skills and being comfortable working with numbers.
You'll need to be able to understand and interpret financial reports, as well as identify trends and potential opportunities. These skills can be developed through education and experience.
3. Communication Skills
Communication is the heart of financial planning. You need to be able to explain complex financial concepts to clients in a way that they can understand and answer your clients' questions clearly and concisely. You'll also need to be a good listener so that you can understand each client's unique financial situation and goals.
4. Sales Skills
While it may seem like financial planning is all about numbers and analysis, the reality is that it's also a sales profession.
As a financial planner, you'll be selling your services to potential clients. This means that you'll need to be comfortable with sales techniques, such as cold-calling and networking.
This ties up with communication skills too, as you'll need to be able to effectively communicate your value proposition and build relationships with clients.
5. Interpersonal Skills
If you're the type of person who loves working with people and enjoys helping others achieve their financial goals, then a career in financial planning may be the perfect fit for you.
Excellent interpersonal skills are essential in this role, as you'll be working closely with clients on a daily basis to help them reach their targets.
You'll need to be a great listener, have excellent communication skills, and be able to build strong relationships of trust.
If you have such strong interpersonal skills, then you'll be well on your way to a successful career as a financial planner.
6. Research Skills
No matter how much experience you have in the financial planning industry, you will always need to do your research before giving any advice to clients. This research can be in the form of gathering information about a client's financial situation and goals, as well as researching various investment options.
Being able to do this requires a sound understanding of how to find and use reliable sources of information. It also means being able to sift through large amounts of data to find the most relevant information.
You will learn most of this during your time completing an FP Canada accredited financial planning program. For additional honing of your research skills, consider pursuing the QAFP™ designation.
7. Problem-Solving Skills
This is a key skill for financial planners since many of the problems you'll be solving will be financial in nature. To be successful, you need to be able to identify the root cause of a problem and come up with creative solutions.
Even more important than coming up with solutions is being able to implement them. This requires excellent project management skills and the ability to work well under pressure, all of which come under the umbrella of problem-solving skills.
8. Organization Skills
To be a successful financial planner, you need to have excellent organizational skills. This means being able to keep track of multiple deadlines, projects, and clients at the same time.
If you're not naturally organized, that's okay. There are plenty of ways to improve your organizational skills. For example, you can try using a planner or calendar to keep track of important dates and deadlines. You can also set up a filing system for your paperwork and client files.
9. Time Management Skills
Time is of the essence when you are working with clients to manage their finances. You need to be able to juggle multiple tasks and meet deadlines. Being able to manage your time efficiently will allow you to provide the best possible service to your clients.
All in all, financial planning is a rewarding and challenging career that requires a wide range of skills. If you're considering pursuing a career in financial planning, make sure you have the skills listed above. And if you don't, don't worry – they can all be learned. The most important thing is that you have the passion for helping people achieve their financial goals and the drive to be to do that efficiently.
For more information on pursuing a career in financial planning, please visit PNC Learning.
A consultation with a Financial Advisor from Wells Fargo Advisors will be as individual as your needs. Our network of Financial Advisors with offices located across the nation can provide you with personalized advice.
Find the right Financial Advisor
Your Financial Advisor will assist you in building a customized investment plan to help you achieve your goals for the long term, so it's important that you feel comfortable with your relationship.
Here is some information to ask for when first meeting with a Financial Advisor:
Credentials and affiliations
Services offered
Frequency of portfolio review and adjustment
Frequency of communication
Experience — length of career, profile of client base
Account pricing structure
Be prepared to discuss
To take full advantage of your consultation time, consider the following investment planning questions and prepare to share your responses with your Financial Advisor. The more you share about your goals, risk tolerance, and complete financial picture, the better your Financial Advisor will be able to recommend appropriate strategies.
At Wells Fargo Advisors, our first step is to understand your goals, values, and vision.
What is going on in your life?
Getting married
Growing your family or welcoming a grandchild
Sending a child or grandchild to college
Getting divorced
Planning or preparing for retirement
Retiring
Becoming a caregiver
What are your financial goals, both short-term and long-term?
Save for a house
Save for children's education
Pay down debt
Develop a retirement plan
Start a new business
Transfer wealth to future generations
Establish a legacy
What are your investment questions?
Are you invested appropriately to meet your goals?
How can you better manage all of your investment accounts?
Is there a better tax-sensitive investment strategy for me?
What is your current financial situation?
What are your current assets?
What are your current liabilities?
What are your future expenses and income (college tuition, parental care, inheritance, etc.)?
What is your risk tolerance?
How do you want to manage your accounts?
How much do you want to be involved in developing your financial strategy and designing your portfolio?
Do you like to make investment decisions on your own and validate your choices with a Financial Advisor, or do you prefer to have more guidance?
Be prepared with documentation
Be prepared to bring the appropriate information and documentation to your consultation.
Answers to the questions above
Income documents such as W-2 forms
401(k) plan documents
Recent tax records
Monthly expenses including credit cards, mortgage, rent, or loans
Investment account statements
Social Security Numbers, birth dates, and addresses of joint account owners and beneficiaries
Photo ID for each owner of your accounts (required by the USA PATRIOT Act)
To schedule a consultation with a Financial Advisor at Wells Fargo Advisors, call 1-866-243-0931 .
Wells Fargo and Company and its Affiliates do not provide tax or legal advice. This communication cannot be relied upon to avoid tax penalties. Please consult your tax and legal advisors to determine how this information may apply to your own situation. Whether any planned tax result is realized by you depends on the specific facts of your own situation at the time your tax return is filed.
Investment products and services are offered through Wells Fargo Advisors . Wells Fargo Advisors is a trade name used by Wells Fargo Clearing Services , LLC (WFCS) and Wells Fargo Advisors Financial Network , LLC, Members SIPC, separate registered broker-dealers and non-bank affiliates of Wells Fargo & Company .
Define. Gather. Analyse. Develop. Implement.
We spend our lives planning; our next holiday, for a family, buying a yacht! Being able to realise our plans requires objectives, information, organisation and compromise. Successful plans will also require a significant degree of financial planning. Following a 5 step financial planning process should significantly increase the potential of developing a winning financial plan.
Step 1 – Defining and agreeing your financial objectives and goals
The goals and objectives will be the guide to the financial plan and should provide a roadmap for your financial future. They should contain the following features:
Quantifiable and achievable
Clear and have a defined timeframe
Separate your needs from your wants
They should be agreed and documented with your financial adviser to assist you measure progress. They should also be reviewed periodically to capture changing circumstances and to ensure they remain relevant.
Step 2 – Gathering your financial and personal information
The financial planning process and its success will depend on the quality and clarity of the information communicated to your adviser. Your adviser will complete a detailed financial fact-find to capture all relevant information in relation to your finances. This will include:
Income and expenditure
Assets and liabilities
Risk attitude, tolerance and capacity
Step 3 – Analysing your financial and personal information
Your financial adviser reviews the information provided in step 2 and uses it to produce a report that reflects your current financial profile. The following ratios are produced to improve your understanding of your financial circumstances and to pinpoint areas of strength or weakness:
Solvency Ratio
Savings Ratio
Liquidity Ratio
Debt Service Ratio
Your attitude, tolerance and capacity for risk are assessed using a psychometrically designed risk tolerance questionnaire in relation to investment assets. This is also analysed to assess your asset allocation for investment or pension goals.
Step 4 – Development and presentation of the financial plan
The financial plan is developed based on the information received in step 2 and analysis completed in step 3. Each of the goals and objectives in step 1 should be addressed and a recommendation for each identified. It will include:
Net worth statement (a balance sheet)
Annual consolidated tax calculation
Annual cash flow report (displaying surplus or deficit)
The report is presented, explained, discussed and then signed by both client and adviser.
Step 5 – Implementation and review of the financial plan
Once the analysis and development of the plan is complete, the adviser will outline the recommended courses of action. This can involve implementing:
A new pension or investment strategy
Changing debt provider
Additional life or serious illness insurance
Income and expenditure adjustments
The Adviser may carry out the recommendations or serve as your coach, coordinating the process with you and other professionals such as, accountants or investment managers. They may also handle the interaction with financial product providers.
Financial planning is a dynamic on-going process that requires continuous monitoring. Review of the actions recommended in the plan should take place regularly, and the goals should be reviewed annually to take account of a change in income, asset values, business or family circumstances.
Conclusion
Financial Planning that follows a properly defined and documented process will give the greatest chance of a successful outcome. It will not guarantee financial security or wealth but will provide an opportunity to pursue both and requires proper analysis, discipline and expertise.
Marcus Reeves is a writer, publisher, and journalist whose business and pop culture writings have appeared in several prominent publications, including The New York Times, The Washington Post, Rolling Stone, and the San Francisco Chronicle. He is an adjunct instructor of writing at New York University.
You know what they say. The first impression can be the most important, but especially when meeting a prospective client for the first time. People tend to form their opinions about others based on all sorts of non-verbal cues. So it's imperative that when meeting with a prospective client that financial advisors show themselves in the best light from the get go. Here are some helpful tips that should help you start out on the right foot. They also may increase your chance of sealing the deal and forming a successful business relationship.
Be Prepared and On Time
Prospective clients come to you because they need your help. They are often referred to you by a friend or through a business associate and have a particular need they believe you can fill. So, one of the best ways to prove your worth to a client is to be prepared. Find out from the first phone call or email exchange you have with a client the type of information and services that person is looking for. Then make sure you are up to snuff on that topic by the time the meeting is too takes place.
You should also do some research into the perspective client's resume before you meet. Find out as much as you can about where they have worked, for how long and any awards or acknowledgment they may have received. Be prepared to answer questions they may have about your background and work history as well.
It's also imperative that you arrive to the meeting on time. It shows that you are organized and that you take your work and your clients seriously. Punctuality can say a lot about a person, so if it's not your strong point, work on it.
Spiff up Your Office and Yourself
A sign of professionalism is an organized office, so if that is where you are meeting a prospective client make sure your office is clean. You don't want a prospective client to walk into an office filled with clutter and mess. Put your files away, clean off your desktop and arrange the room so the client feels right away that you have the room and time for them.
If it looks like a tornado hit your office, or if it's just plain disorganized, then meet your prospective client in a meeting or conference room instead. During the meeting put your cellular devices on silent or vibrate so that you are not continually bombarded with messages that take your focus away from the client you are in the room with. Prospective clients want to feel that you are giving them your undivided attention.
You should also dress professionally. If a client is going to let you handle his or her life's savings, it's important that your appearance says that their money is in good hands. Think of it this way. A client coming to meet you for the first time is essentially interviewing you for the job of managing their money and planning their financial future. So dress like you want the job. The same goes for meeting a client on the weekend. Dressing casually, like you are not at work, won't serve you well.
It's All in Your Attitude
A positive attitude can make all the difference. Smile when you first meet the client, to let them know that you are happy to see them and excited about the prospect of working together. Make eye contact, give a firm handshake, and listen intently when the client is speaking with you. You also want to present a relaxed and focused persona. People want to feel that you are open to taking on challenges and can work well under pressure.
You should also let the prospective client know that you enjoy your work and get satisfaction about helping people realize their financial goals. You should want success as much as they do.
Financial planners and advisors also need to make sure that they speak in a clear way that the clients can easily understand. If you use too much jargon you may lose the client. If they don't understand what you are saying they will become less engaged.
Make sure to talk about the areas of a client's future that have some emotional resonance, such as saving for their children's education and retirement and creating a legacy. When discussing these issues try not talk down to the client. If they are coming to see a financial planner it's safe to assume that they have a basic level of intelligence and that intelligence should be engaged when you speak with them.
Be Clear About Fees
This part of the conversation can get uncomfortable, but approaching it in the right way can help. Prospective clients are looking for frank answers, not obfuscation. If you work for a fee only, tell them that, and if you are going to be compensated for selling certain products, tell them that as well. You should also find out what type of investor the client is. Ask if they tend to be more on the conservative side or if they embrace risk, then talk about how you generally work with such clients.
At the end of the meeting make sure to review any questions or subjects that were important to the client. In this way, they know that you are attentive and are taking their concerns seriously. Don't forget to thank the client for their time and let them know they are free to contact you with any follow up questions or concerns they may have.
The Bottom Line
When meeting a prospective client you don't want your first impression to be your last. Take a little extra time to prepare for your meetings, be organized and show your prospective clients that you are putting your best foot forward and that you care about their financial future.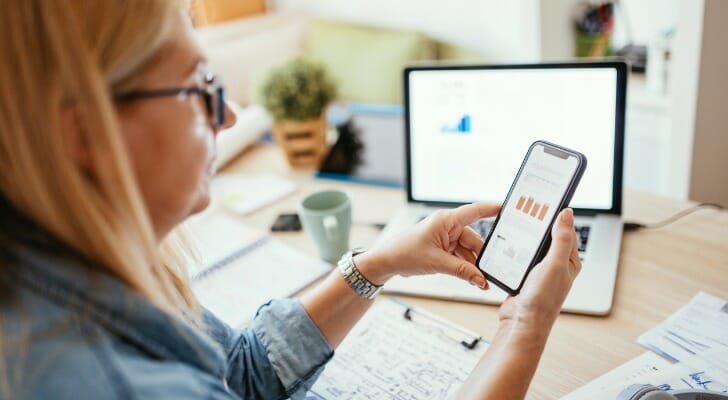 Financial planning is the process of taking a comprehensive look at your financial situation and building a specific financial plan to reach your goals. As a result, financial planning often delves into multiple areas of finance, including investing, taxes, savings, retirement, your estate, insurance and more. As you might expect, a financial planner typically offers financial planning services, though financial advisors often double as planners themselves. To find an advisor who can help you build a holistic financial plan, try SmartAsset's free financial advisor matching tool.
What Is Financial Planning?
Financial planning is the practice of putting together a plan for your future, specifically around how you will manage your finances and prepare for all of the potential costs and issues that may arise. The process involves evaluating your current financial situation, identifying your goals and then developing and implementing relevant recommendations.
Financial planning is holistic and broad, and it can encompass a variety of services, which we detail below. Rather than focusing on a single aspect of your finances, it views clients as real people with a variety of goals and responsibilities. It then addresses a number of financial realities to figure out how to best enable people to make the most of their lives.
Financial planning is not the same as asset management. Asset management generally refers to managing investments for a client. This includes choosing the stocks, bonds, mutual funds and other investments in which a client should invest their money.
However, the same professionals who offer asset management services can also offer financial planning. A financial planner is effectively one type of financial advisor. Advisors can earn certifications focused on financial planning, the most notable of which is "certified financial planner (CFP)."
Understanding the Different Types of Financial Planning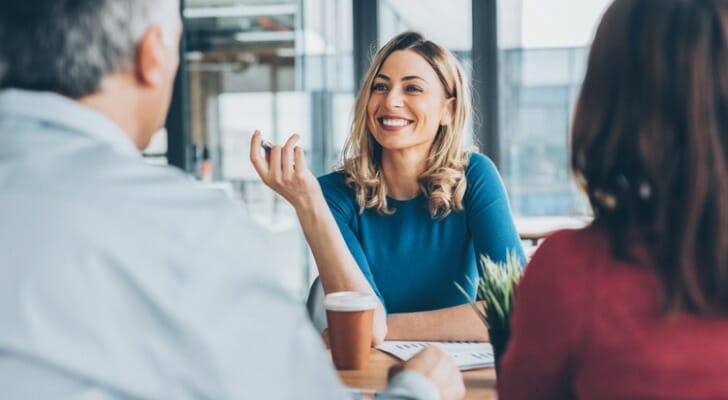 A financial planner may offer a variety of services to you. These services will often be considered in concert with one another. This helps the planner put together an overall plan that considers all aspects of your current situation and future aspirations.
Here are eight common services that are generally offered as part of financial planning:
Tax planning: Financial planners often help clients address certain tax issues. They can also figure out how to maximize your tax refunds and minimize your tax liability. Certain advisors may also be able to actually help you with preparing your taxes and filing your annual taxes.
Estate planning: Estate planning seeks to make things a bit easier for your loved ones after you die. Preparing a will may be part of a financial planner's services. Estate planning also helps prepare for any estate tax you may be subject to.
Retirement planning: You presumably want to stop working some day. Retirement planning services help you prepare for that day. They ensure that you've saved enough money to live the lifestyle you want in retirement.
Philanthropic planning: It's always nice to give something to people who need it or help a cause close to your heart. Financial planning can help you ensure you're doing it efficiently and getting all the tax benefits you're eligible for.
Education funding planning: If you have children or other dependents who wish to pursue a college degree, you may want to help them to pay for it. Financial planning can help make sure you are able to do so.
Investment planning: Though financial planning doesn't include the actual management of your assets, it can still help with your investment portfolio by mapping out how much you should be investing and in which types of investments.
Insurance planning: A financial planner can help you evaluate your insurance needs. Some financial planners are also licensed insurance agents and can sell you insurance themselves. However, they'll likely earn a commission, which would create a conflict of interest.
Budgeting: This is perhaps the cornerstone of financial planning. A planner can make sure you are spending the right amount given your income and can also make sure that you aren't going into debt.
The exact services offered by a financial planner will vary based on the individual. Make sure the financial planner you choose offers the services you need.
What's Part of a Comprehensive Financial Plan?
The most important thing your financial planner will do for you is right their name: putting together a financial plan for you and your family.
A financial plan is a complete overview of the steps you'll have to take to achieve the goals you lay out for yourself. These objectives could include paying for your children to go to college, giving to charity, paying for a comfortable retirement or maximizing the amount of money you pass down to your children.
Your financial planner will help you create a financial plan after talking to you about your goals and needs. Then they'll engage in a variety of services, described in the section above, to help you achieve your goals.
How Much Do Financial Planning Services Cost?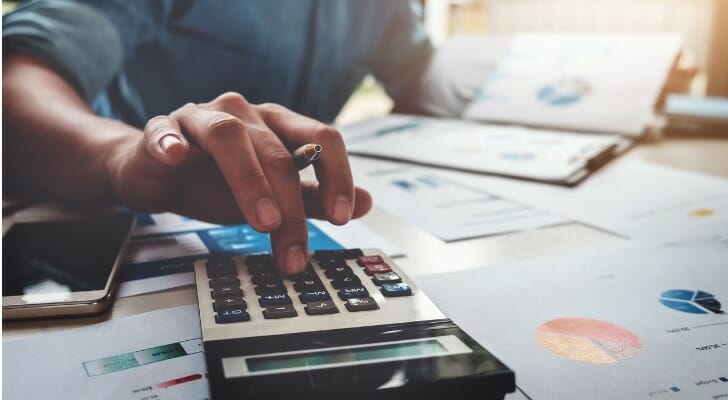 The cost of financial planning depends largely on the advisor you work with and that advisor's fee schedule. Many financial advisors who offer financial planning services will do so on either a flat fee or hourly fee basis.
A flat fee means you'll pay a single fee for all financial planning services. Your total fee will likely depend on the value of your assets under the advisor's management as well as the complexity of the financial planning services you require. An hourly fee structure means you'll pay a set fee for each hour of work that your advisor puts in.
A financial advisor or financial planner who offers both financial planning and investment advisory services may charge a wrap fee. This means you'll pay a single rate for the advisor's services, transactional fees and custodial fees. Wrap fee rates are generally based on a percentage of the client's overall assets under management (AUM).
Bottom Line
Financial planning is about looking at all elements of a person's financial life and coming up with a plan to help you as an individual meet your responsibilities and achieve your goals. It can include a number of services such as tax planning, estate planning, philanthropic planning and college funding planning. You might pay based on an hourly fee, a flat fee or an asset-based fee.
Tips for Your Financial Plan
Financial planning is extremely important, but it can be intimidating to do it on your own. SmartAsset's free tool matches you with up to three financial advisors who serve your area, and you can interview your advisor matches at no cost to decide which one is right for you. If you're ready to find an advisor who can help you achieve your financial goals, get started now.
Before even talking to an advisor, you can think about how you want to potentially divvy up your investable assets. Use this free asset allocation calculator to figure out the right balance for you based on your risk tolerance.
Photo Credit: ©iStock/Drazen_, ©iStock/Jirapong Manustrong, ©iStock/PeopleImages
How to Move an IRA to Another Trustee
Many young investors don't know what to expect when booking that first meeting with a new financial planner. The first thing you should know is that a good financial planner offers free introductory meetings and asks a lot of questions about your goals, experience and current financial situation. Take the opportunity to ask your own questions to find out how getting a financial planner can help you and your family meet your financial goals.
Financial Goals
The most important question a financial planner asks new clients is "What are your financial goals?" Be prepared to answer questions about short-term goals such as paying off debt, medium-term goals such as purchasing a new car or home, and longer term goals such as retirement. Ask for financial planning worksheets or brochures on how to achieve some of these goals.
Income Sources and Expenses
The initial financial planning meeting is usually an information-gathering session where clients and planners get to know each other. Expect questions about your current career and income, future career goals, and current and expected future expenses. Your monthly budget shows a financial planner your priorities and spending patterns. Ask what changes should be made to pay down debt and increase savings faster. The answer should indicate the planner's investment and debt-repayment philosophies and strategies. A careful planner might say he needs more details about your assets and liabilities prior to giving you advice.
Assets and Liabilities
Collect information about all real estate, investments, insurance policies and other assets you and your spouse own prior to attending the financial planning meeting. Also include all loan and mortgage documents, particularly student loans, car loans, lines of credit and credit card statements. A good financial planner determines the best way to pay off debt quickly while reducing the total amount of interest paid. Test your financial planner's knowledge of current interest rates and products by asking for some quick and easy interest-reduction tips and accounts.
Question Your Financial Planner
You need to trust the person who handles your financial planning and have confidence in his ability to advise you. Ask about his qualifications and financial planning certifications. How many years experience does he have? What securities or mutual fund licenses does he hold? Also ask about his income. Will you be charged an annual fee? Is the planner compensated by investment companies for selling certain funds? Will you incur a penalty if transferring your investments elsewhere? Exactly what services does the financial planner provide, and how frequently? Ask these questions upfront at your first financial planning meeting to help avoid unpleasant surprises down the road.
Top Q&A in Financial Planning and Analysis (FP&A)
The Financial Planning and Analysis (FP&A) team provides strategic inputs and forecasts to the top management, including the profit and loss statement, budgeting, and financial modeling of projects. This article discusses the top 10 FP&A Interview Questions and answers that will guide you to prepare well and crack the interview you will face shortly.
Table of contents
Top Q&A in Financial Planning and Analysis (FP&A)

#1 – What's the difference between budgeting and forecasting?
#2 – Let's say that you're a CFO of a company. What would keep you awake at night?
#3 – How vital are three financial statements? Can you talk briefly about them?
#4 – How to forecast revenues for a company?
#5 – How do you know that an excel model is quite good?
#6 – Can you talk about the three main challenges our company has faced for a while?
#7 – How would you become an excellent Financial Planning Analyst?
#8 – How would you build a forecast model?
#9 – How would you do modeling for working capital?
#10 – How does an inventory write-down affect the financial statements?
Recommended Articles
You are free to use this image on your website, templates etc, Please provide us with an attribution link How to Provide Attribution? Article Link to be Hyperlinked
For eg:
Source: Financial Planning and Analysis (FP&A) Interview Questions (wallstreetmojo.com)
#1 – What's the difference between budgeting and forecasting?
There are two main differences between budgeting and forecasting.
BudgetingBudgetingBudgeting is a method used by businesses to make precise projections of revenues and expenditure for a future specific period of time while taking into account various internal and external factors prevailing at that time.read more is setting up a plan for the future that the income and the expenses would be such. At the same time, forecasting is an estimate of what may happen. Forecasting is based on real data, historical inputs and ascertained using statistical survey methods.
Budgeting is often staticBudgeting Is Often StaticA static budget is one that anticipates all revenue and expenses which will occur during a particular period, with changes in the level of production/sales or any other major factor having no effect on the budgeted data. It is also known as a fixed budget.read more and not usually updated for a year. Forecasting is not static since it enables a company to understand what may happen shortly. That's why every once in a quarter, forecasted data is updated.
#2 – Let's say that you're a CFO of a company. What would keep you awake at night?
#3 – How vital are three financial statements? Can you talk briefly about them?
Every investor should look at these three financial statements before making an investment decision.
#4 – How to forecast revenues for a company?
There are usually three forecast models a company uses to forecast its revenue.
The bottom-up approach is the first method where financial modelingFinancial ModelingFinancial modeling refers to the use of excel-based models to reflect a company's projected financial performance. Such models represent the financial situation by taking into account risks and future assumptions, which are critical for making significant decisions in the future, such as raising capital or valuing a business, and interpreting their impact.read more starts from the products/services, forecasting the average prices and growth rates.
The top-down approach is the second method where the forecasting model starts with the company's market share and market size and how these proportions affect the company's revenue.
A third method is a year-by-year approach where last year's revenue is considered. Then by adding/deducting a certain percentage, the model arrives at the estimation for the next year's revenue.
#5 – How do you know that an excel model is quite good?
The most crucial ingredient of a good excel model is how user-friendly the excel model is. If you ask a layperson to look at it and try to understand, would she know what it's all about? The clients you'll handle often may not know anything about excel modeling. Your job is to create such user-friendly excel models that anyone can understand. If you need to do the error check regularly, you must do it to ensure that all the figures and calculations in the balance sheet in the cash flow statement are accurate.
#6 – Can you talk about the three main challenges our company has faced for a while?
(To answer this question, it's vital that you thoroughly research the company and look at its annual report for the last year. If you go through all the company's financial statements, you will get ideas about what's working well for the company and what's not working. And try to include both internal and external challenges – controllable challenges and challenges that are uncontrollable.)
#7 – How would you become an excellent Financial Planning Analyst?
There are three skills that financial planning analysts should master.
The first skill is the skill of analytics. As you can understand, an advanced level of knowledge and application is necessary to master this skill.
The second skill is the art of presentation. It's not enough to interpret data. You also need to present it to the organization's key people so that critical decisions can be made at the right time.
The third skill is a soft skill. It is the ability to say things clearly and excellent interpersonal skills.
#8 – How would you build a forecast model?
Building a forecast model or a rolling budget Rolling Budget A rolling budget is a dynamic approach whereby the company's budget is constantly revised for incorporating the new budget period when the ongoing budget period expires. It is also termed as budget rollover. read more is quite easy. All you need to do is to keep the historical data of the previous month (if it's a monthly forecast model) in front and then create a forecast beyond that. You will take the previous quarter's historical data if it's quarterly.
You're reading a free article with opinions that may differ from The Motley Fool's Premium Investing Services. Become a Motley Fool member today to get instant access to our top analyst recommendations, in-depth research, investing resources, and more. Learn More
You may need a retirement planner more than you think.

There are better ways to find a retirement planner than this. Photo: Flickr user Jamie.
It's fine to "do it yourself" when it comes to changing the oil in your car, replacing a faucet, and even reupholstering your furniture. But some things are best left to professionals, like surgery, legal wranglings, and financial planning. If you want to find a good retirement planner to assist you in preparing for your future, let me give you some tips on how to go about that.
Many people think they can handle their own finances from cradle to grave, and there are plenty of folks who do succeed at that, but there are times when a good retirement planner or other financial advisor can be well worth the cost. When you experience a big life change — e.g., a marriage, a divorce, the birth of a child, a big pay raise, or a home purchase or sale — it can be good to check in with a pro to see if there are any particularly smart moves you should make. Retirement is a huge life change that takes years of planning and saving, so we should all consider tapping the expertise of a good retirement planner.
Too many people don't, though. According to a 2012 survey by the folks at Deloitte, close to two-thirds of respondents did not use the services of a retirement planner or other professional financial advisor. Why? Many of the reasons were a bit weak: 57% said they were more comfortable handling their retirement plan on their own, while 38% said they didn't need professional advice to plan their retirement. That would be fine, except that the average American is woefully behind in retirement savings. Some 12% said they couldn't afford a financial advisor, while 4% said they didn't know how to find one. It's true that a retirement planner isn't free, but even if you end up paying $1,000 or more, if the planner helps you enter retirement with $100,000 or $500,000 more than you otherwise would have, perhaps you'll see that the costs are well worth it.
With that in mind, here are five tips on where to find a retirement planner and how to choose a good one.
1. Think about compensation
Know that while some financial advisors may seem cheap, they get much of their compensation as commissions on products they tell you to buy. Thus they have a conflict of interest: The product that's best for you may not be the one that gives the advisor the biggest commission check. Instead, consider seeking out a fee-only retirement planner, who will charge you a fixed sum either per hour or for a certain amount of work, without collecting commissions.
2. Look for the fiduciary standard
Know that some professionals who advise you are only required to recommend suitable investments. That may seem good, but remember that there's a wide range of investments and strategies that might be suitable, and some are better than others. A retirement planner operating under the "fiduciary standard" is expected to go beyond suitability and make recommendations that are in your best interest.
3. Focus on qualifications
A stock broker, for example, can guide you toward some investments, telling you that they will better position you for retirement, but he or she may not really have much training or expertise as a retirement planner. Instead, consider seeking out a certified financial planner who earned that credential through much study and who abides by the fiduciary standard. A CFP is licensed and regulated, too.
Another option is a certified public accountant, who has earned the additional "personal financial specialist" designation. You'll run across other kinds of advisors, too, and if you do, look into how much training and education they've had and what ethical rules they must abide by. (You can also do a little background check online. The CFP Board's website, for example, allows you to look up disciplined individuals.)
4. Look in the right places
You can look for a good local retirement planner through the National Association of Personal Financial Advisors and the American Institute of CPAs. You might also ask friends and relatives to recommend someone they trust.
5. Trust your gut
As you find some candidates to be your retirement planner and meet with them, ask questions and trust your gut. Find out how long they've been in business and perhaps ask for references. Ask about their areas of specialization. If a CFP specializes in saving for college, she might not be the best you can find to tackle retirement issues. Also see how well you click and how comfortable you are with each other. Consider asking the candidate to explain some financial term to you (such as a trust or asset allocation) and see how well you understand him. See whether anything he says makes you uneasy, such as guarantees that seem unlikely to be true (e.g., "we can double your money in three years").
Don't shy away from seeking professional advice on your financial future. Few things are as important, and you may not know everything there is to know about the topic.
There is one universal trait that unifies all types of meetings – people spend their time communicating to find a solution for the problem or achieve certain goals. You must prepare whether you are planning a meeting with new business partners or doing a routine gathering of the team members engaged in a project. Careful planning is the key to conducting efficient meetings that solve problems. Our business meeting planning checklist is designed to help plan meetings quickly and correctly.
Meeting preparation: Why would I waste time on that?
You might think that this process is very tiresome and complicated. It can be when you have loads of materials to prepare, key aspects to emphasize, etc. But keep your main goal above it all – if everything goes as planned, you will get to work faster and finish your current tasks sooner. Also, when it comes to how to prepare for a meeting, there are many things to consider, including building a hierarchy of the tasks at hand, setting time limits for discussing each one of them, and quickly assigning duties within the team. To make this process less tiresome and complicated, creating a business meeting planning checklist is ideal for meeting preparation.
There are tons of articles and materials explaining how to prepare for a meeting, but most of them describe typical psychological tips. Modern times require technical solutions such as automation of the information gathering routines, advanced meeting planning software, etc. When everything is implemented right, you will be saving a lot of time in the long run. Your meetings will become shorter, and you will need them less because everything will be structured and precise.
Every meeting should have its set duration based on the number of questions to discuss. This way, you won't have to waste time on "talking" instead of "doing." When your time bank is empty, and you still haven't come up with a good idea, better cross out the question from the agenda for now and discuss it at the next meeting. Remember that it gets hard to find an adequate solution when everyone's fixated on the same thing. Such little tips can also give a good insight on how to prepare for a meeting and keep your workflow efficient.
When it comes to business meetings involving several departments and multiple participants, you will need to plan even more to make every minute count. Going to a serious event without meeting preparation is the first step to failure. Here is a short-list of "nice-to-haves:"
Checklist for the meeting.
Prepared agenda.
Information to support and develop the agenda.
Distributable feedback forms to gather reviews from meeting attendees
The most important idea you must understand is that the time spent preparing is an investment. Any meeting preparation must be well-balanced so that you won't spend hours preparing for short gatherings. Optimize your time as it is the most important resource we have in our possession. Incorporate additional planning meeting tools into your strategy to improve your time-management skills, boost working productivity, and even save some money on canceled meetings you no longer need. This alone is already a good enough motivation to learn how to prepare for a meeting.
Our Complete Business Meeting Planning Checklist
Without a well-thought-out structure, your session with the team will slide into chaos, leaving you with questions unanswered and time wasted. Furthermore, an unsuccessful meeting can interrupt the normal workflow by shifting the focus to less relevant aspects (in the current scenario). That is why you need to plan your meetings.
Every host wants to be sure that their meetings are efficient but not very time-consuming. Here we gathered the most popular tips from managers in small business and big corporations. Consider reading them to understand how to organize a meeting.
Coordinate schedules: When you are hosting a meeting, coordinate the schedule of all meeting members.
Prepare materials: as the meeting organizer, prepare all the needed materials to share with the team.
Determine the purpose: Set the main goals for the session. For example, decide whether you want to inform the employees about the newest updates or need to get a solution for the concrete problem.
Develop an agenda: Develop the appropriate agenda depending on the previous paragraph. If you intend on having a meeting that will require more time than usual, inform all attendees beforehand. Don't forget to include bathroom breaks and time for refreshment breaks.
Arrange a place to meet: Make all necessary arrangements to reserve a meeting room big enough to host attending people comfortably. Be sure that the schedule is suitable for all main speakers expected to participate in the meeting.
Time & Location: Share information about the time and location of your meeting.
Double-check the equipment you will be using during the session. A digital presentation, for example, will require a laptop, powerful projector, and a big screen. All these devices must be ready before you start, so all you will need to do is connect your computer and push the button to start presenting.
Prepare visuals: Prepare other visual materials, print them if necessary. It is also recommended to bring handouts with the most important information, so every participant will have a chance to make their notes in a structured way.
Simulate the beginning of the meeting: This tip is optional, but we still recommend following it. When all preparations are done according to the business meeting planning checklist, do a quick test to simulate the beginning of the meeting. Hassle-free start allows you to get right to the point of the meeting faster.
Send a reminder: The day before the meeting, send a reminder to all attendees. Everyone needs to be at the location before the meeting, organize them gently.
Download our Full Business Meeting Planning Checklist
According to the statistics, there is one reason across the board that consumes and wastes working time on all kinds of projects like no other. It is called "too many meetings" (learn more about how to reduce unnecessary meetings). Research shows that employees and managers in big corporations participate in 70 meetings monthly spending more than one-third of their time talking and listening instead of doing actual work.
Don't get the wrong idea here. Meetings are important, and you need them to keep your team updated. The problem is having ineffective meetings. However, there is a simple and elegant solution to this. Download our business meeting planning checklist free of charge. Following these guidelines will help you conduct more efficient meetings that will save your resources, time, and money.
It is a good example proving that you can keep everything neatly organized. By performing the recommended actions from this meeting checklist, you will optimize the meeting routines for your team. So, no one will be feeling exhausted from emotional burnout after discussing the same project over and over again. Print our checklist or save it on your mobile device for the next meeting and see for yourself. In the long run, the effectiveness of your meets with the team will increase inevitably. Sign up for the free trial of yoyomeeting for a more advanced approach inside your Outlook 365.
September 21, 2017
Whether you're starting a business or looking for ways to grow an existing company, creating and following a financial plan can help ensure success. An effective plan can inform business decisions, provide documentation for investors and other stakeholders, and serve as a guide to help you reach objectives. Some businesses may choose to work with financial consultants or use software to manage financials, but for some teams, templates offer an easy method to begin strategic planning. Below, you'll find multiple free financial planning templates for both business and personal use.
These free templates are designed for users with a wide range of experience levels, and offer professional quality along with simplicity. You'll find templates for goal planning, financial projections, budget planning, retirement calculations, and more.
Business Financial Planning Templates
Business Budget Template – Excel
Download Business Budget Template
This business budget template provides a mix of detailed spreadsheets and graphical data reports. You can estimate expenses, track actual expenditures, and view variances, all of which are summarized by month and visually represented in charts. This information allows you to create a comprehensive business financial plan template.
See how Smartsheet can help you be more effective
Watch the demo to see how you can more effectively manage your team, projects, and processes with real-time work management in Smartsheet.
Every parent wants the best for their kids. If you want to make their dreams a reality it's time for a financial plan
Set financial goals
The first step to making a financial plan is to consider your goals.
Not every child will go to university, or get married, but all children do need a place to live in adulthood.
You might not be able to buy a house for your children, but could you afford to save up £10,000 to help them with a deposit on a house?
Work out how to get there
If you wanted to save £10,000 to help your child with a deposit on a first house, how much do you need to save, and for how long?
Assuming an annual interest rate of 5%, you need to save £35 per month for 19 years and 10 months to get to £10,000. That's according to the
Money Helper's Savings calculator – try it yourself and see what you could achieve.
£10,000 might seem like a mountain to climb, but £35 a month? That's doable.
Track your spending
In order to ensure you can save enough to meet your goals you need to get a handle on your current spending.
Track your spending with a spreadsheet, a budgeting app on your smartphone or a pen and paper. Add all income and outgoings so you can get an accurate picture of your cash flow. This should help you to understand what you need to cut to meet your savings goals.
Divide your spending into essential and non-essential. This way you can see if there are any obvious savings to make. Quickly you'll be able to identify how much your family spends on unnecessary outgoings – cash that could otherwise be used to save or invest for the future.
You might be able to make savings on compulsory things like utility bills too. Switching suppliers tends to help you get the best deals. Comparison sites like uSwitch, Money Supermarket and Compare the Market can help you compare and find better deals.
Create a family budget planner
And stick to it.
It's impossible to predict all expenses, so you might want to make "pots" of money available for certain things each month. Maybe it's £100 a month for entertainment, technology upgrades or new clothes, for example.
Some simple family financial planning can help to ensure that these small, unplanned costs don't send your family finance plan off course.
Matching your plan with your actual spending can help you see where things went wrong, or right.
Clear outstanding debts
The first thing to do is clear any outstanding debts, as the interest you pay on this could eliminate any interest gained from your savings (or growth from your investments).
Student loan debt is a bit different because:
You only make payments if you earn above a certain amount per week, month or year.
The debt doesn't affect your credit score.
If it's not paid after 30 years it is written off.
Create an emergency fund
Once debts are cleared, many people recommend having an emergency fund in an easy-access cash account to pay for unexpected costs such as home repairs or sudden changes in circumstances.
Save or invest for the long term
The best ways to try to grow your money over the long term is:
High interest cash savings accounts
Investments
Cash savings accounts are offering relatively low interest rates. The cash savings accounts with the best interest tend to be regular savers, where a minimum monthly deposit is required.
Consider the affect of inflation on your savings. If the interest rate doesn't keep pace with inflation you lose money in "real terms" – which means the spending power of the money is reduced over time.
Investments tend to outperform cash savings over the long term, so you might consider investing your money instead of saving it. This comes with the risk that the value of your investments could fall.
Involve the whole family in your financial planning
Perhaps the most important thing is to talk to your partner and others about your financial health. Work out as a family what you think you could save money on, and what you are hoping to be able to pay for in the future.
Remember – this affects them too, and including them in your family's financial decision making can help everyone understand how they can help, and why.
By being open about your financial successes, worries and goals you can better understand what you are trying to achieve as a family and stay on the right path.
Looking for a simple way to invest over the long term?
With our stocks and shares Junior ISA you can start investing from just £10 per month up to a maximum of £9,000 in the current tax year on behalf of a child. Anyone can pay in, and the child will gain access to the account once they are 18 years old.
by Dana George | Updated Aug. 30, 2021 – First published on Nov. 27, 2019
A good financial advisor can be worth their weight in gold. But how do you find a financial advisor you can trust?
If you worry about whether you're putting enough aside for your retirement or your kid's education, find that you keep losing money on the stock market, or don't have time to plan for your future, it might be time to make an appointment with a financial advisor. Here are some of the things you need to know about finding the right financial advisor, what they do, and what questions you should ask them.
How do I know if I need a financial advisor?
There is no one alive who knows everything there is to know about personal finances. There is always something new to be learned, or a new way of doing things that could make our lives easier. Whether you've been studying finance since you built your first lemonade stand or are a just a beginner investor, a financial advisor is liable to have some tricks up his or her sleeve that have never occurred to you.
A recent Planning & Progress Study from Northwestern Mutual found that just 31% of Americans count on the assistance of a financial advisor.
You may think that by hiring a financial advisor, you are throwing money away on something you could do for yourself. After all, there's a wealth of information available online and even robo-advisors that can automatically manage your investments.
But the Northwestern research showed that people working with a financial advisor were twice as likely to feel financially secure and more likely to feel they have clarity on what to spend now compared with what to save for the future.
And let's think about this logically. Rich folks are getting the information they need from somewhere. It's those just starting out in life and those stuck in the middle without a clear financial plan who need the services of a professional most. No matter how much money you have (or don't have), no matter how financially savvy you are (or aren't), you can benefit from an expert opinion.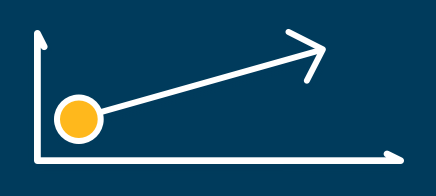 The Ascent's picks for the best online stock brokers
Find the best stock broker for you among these top picks. Whether you're looking for a special sign-up offer, outstanding customer support, $0 commissions, intuitive mobile apps, or more, you'll find a stock broker to fit your trading needs.
What does a financial advisor do?
A financial advisor can be useful from cradle to grave, helping you build a budget, save for college, get out of debt, make strong investments, and plan for retirement. They are particularly helpful during times of transition, like a new marriage, birth of a child, divorce, or death of a spouse.
There are many different types of financial advisor out there, each with slightly different specialities. But perhaps more of us would make an appointment with an advisor if we knew:
You don't need a set income level to work with an advisor.
Financial advisors are paid in several different ways. There are advisors who charge an hourly rate, a flat fee to complete a specific project, a monthly retainer, or a combination of different fee structures. There are also advisors who are commission-based, earning a certain amount every time they sell a certain product or service.
You can meet with your financial advisors as often or as little as you need. For example, he or she may build a plan that fits your needs so precisely that you can go another year without a visit.
How to find a financial advisor you can trust
You probably wouldn't buy a home after touring just one. Why leave something as important as your financial future to chance? Here are some of the things you can do to ensure that you find the best financial advisor for you:
Talk to friends and loved ones about what you hope to accomplish by working with a financial advisor. Clarifying your goals can help you find the right financial advisor. Accept recommendations, but don't be afraid to go with a different advisor if their style suits you more.
Look on a website like NAPFA.org to find other financial advisors in your area. NAPFA is the country's leading professional association of fee-only financial advisors, which can be a good place for a newbie investor to get started.
Do an old-fashioned internet search of each name on your list. Look at their company website to find information, including bios and services offered.
Go to the U.S. Securities and Exchange Commission (SEC) website. There, in the upper right-hand corner, type in the name of an advisor you are interested in calling. What will pop up is a detailed report covering the person's previous employers and any disciplinary action taken by the SEC.
Next, visit the Financial Industry Regulatory Authority (FINRA) website to learn how many years of experience the advisor in question has, how many professional exams they have passed, and whether they have a state license.
Finally, make sure your financial advisor is a fiduciary. Being a fiduciary means that he or she is required by the SEC or appropriate state authorities to work solely in your best interest. Although it is possible for a professional to be both a stockbroker and a financial advisor, stockbrokers do not have to met the same rigid SEC fiduciary requirements as financial advisors.
What to ask a prospective financial advisor
You probably have a slew of questions. You may worry about saving for both retirement and your child's college education. You may wonder if you're putting enough into your company's 401(k), or where your already-tight budget can be trimmed to make more money for savings.
Before you can ask these questions, though, you need to pin down the right financial advisor. It often begins with a phone call. Here are the questions you should ask on the initial call:
Are you a fiduciary? (If you found a potential advisor on the NAPFA.org website, you are likely in luck. Each advisor listed there promises to act as a fiduciary.)
Do you have many clients like me?
What type of services do you provide? Do you provide comprehensive financial planning or do you only work with investment management?
How do you charge for your services? Is it an hourly or flat rate? And if so, what are those rates?
Time for a gut check: Is this financial advisor right for me?
You've done the homework and think you've found a suitable financial advisor. If you get into their office and something feels "off," listen to your gut. If he or she is too pushy (or too wishy-washy), or doesn't listen to your questions or concerns, or doesn't ask enough questions of their own, it may be time to say thank you and move on. That's not to say that you need a best friend, but you do need an advisor who inspires confidence.
By the same token, if you've been working with a financial advisor for years but no longer trust the advice you're getting, it's fair game to move on. There are thousands of qualified, well-educated, ethical financial advisors in the U.S. It may be time to meet a new one.
Buying your first stocks: Do it the smart way
Once you've chosen one of our top-rated brokers, you need to make sure you're buying the right stocks. We think there's no better place to start than with Stock Advisor, the flagship stock-picking service of our company, The Motley Fool. You'll get two new stock picks every month, plus 10 starter stocks and best buys now. Over the past 17 years, Stock Advisor's average stock pick has seen a 304% return — more than 2.5x that of the S&P 500! (as of 6/17/2022). Learn more and get started today with a special new member discount.
When it comes to your money and your plans, it can be hard to balance short-term wants, long-term dreams, and those unexpected events that out of your control.
From the groceries you need, to the retirement you want, and the car repair bill that's looming, it can be hard to figure out how to tackle bills at the same time you plan for the future.
This series of how-to articles can help. It takes you step-by-step through what you need to know to create a personal financial plan and help get your money in order. In nine steps, you have a nice framework to build on throughout your life.
It's OK if you've already started a few of these steps. It's also OK if you haven't. Just start with one task and keep going. (Or just tackle the whole thing on a long, rainy weekend with a big pot of coffee and a dog at your feet.)
Let's get started.
Set financial goals.
It's always good to have a clear idea of why you're saving your hard-earned money. Think it through using our financial goals worksheet (PDF).
Create a budget.
Consider this your monthly cash flow and savings/investing plan. Give yourself permission to decide where and how to send your money with our budgeting worksheet (PDF).
Plan for taxes.
It can go a long way toward helping you keep more of your money next year. Our tax planning worksheet (PDF) will help you think through potential income tax credits and deductions.
Build an emergency fund.
All the planning in the world won't help if life throws you a curveball and you're not prepared financially. That's where an emergency fund comes in handy. Our quiz will help you decide when to use these savings.
Manage debt.
Understanding and managing debt is a key part of creating a financial plan. Use our debt management worksheet (PDF) to log your numbers and find the right balance.
Protect with insurance.
Life can change in an instant. People with a good financial plan hope for the best, but plan for the unexpected. Insurance helps with that. Use our disability and life insurance worksheet (PDF) to log your coverage and identify any gaps.
Plan for retirement.
Even if it's a long way off, think about what you want your money to do for you when you retire, and create a plan to make it happen. Our retirement savings checklist (PDF) will help.
Invest beyond your 401(k).
To reach your mid- and long-term goals, take your savings strategy and put an engine behind it. That's what investing can do.
Create an estate plan.
You don't have to be wealthy, old, married, or a parent to need an estate plan, which also lays out who makes financial and health care decisions for you if you can't make them yourself.
Finished? Here's when you should review your financial plan.
Take a fresh look at least once a year or after a big life change:
Significant change in income
Job change
Change in family dynamics like having a baby or adopting, getting married, divorced, or losing a spouse/partner
Selling or buying a home
Inheritance
Unexpected debt
Change in financial goals
Tip: Around age 50, you may want to include long-term care insurance and expand your plan to add income in retirement.
Created byВ FindLaw's team of legal writers and editors | Last updated June 20, 2016
The Importance of an Annual Shareholders Meeting
Annual shareholder meetings are crucial to securing continued and future investors. Therefore, the utmost regard must be given to ensure a flawless presentation. The meeting planning process involves much more than merely setting an agenda and choosing speakers. The following checklist provides a comprehensive strategy to planning an effective annual meeting, so that no details will be overlooked.
Shareholders Meeting Checklist
List every goal that the meeting must accomplish This list will set the agenda for the meeting.
Identify the themes you wish to present Choose the main messages to present, along with current and potential issues that should be communicated. Keep the number of themes small, to present a unified message.
Prepare an annual meeting script. From start to finish, script every detail of what must occur and when, down to the minute. This will ensure that all goals are met while maintaining control and preventing the meeting from running long, which is sure to displease shareholders and guests.
Detail task assignments. Record all task assignments in a time line and a check-off format, showing deadlines and the organizer responsible for completion. Software can automate this record keeping and print updated assignments and reports on demand.
Select and brief presenters. Select the presenters and work with them early to outline their scripts.
Prepare a list of questions. Listing questions likely to be raised and preparing thoroughly researched answers will help presenters at the annual meeting.
Create a control book.The Control Book is the central repository for all information regarding the annual meeting and all related events before and after it. It should contain, at minimum, the date, time, and location of the annual meeting; script; agenda; all speeches; motions; press releases and other public communications; proxy arrangements; every arrangement with vendors; contact information for all participants, planners, and vendors; and task assignments.The Control Book serves several purposes to ensure that all organizers are working from the same "play book," to make critical information available to all organizers at all times, and to be a guide for future annual meetings so that organizers don't have to "reinvent the wheel."
Make contingency plans. A flawless event is rare, if not impossible. What will happen if a key presenter becomes ill? What will happen if the meeting is disrupted by a fire alarm, loss of power, or other emergency? What will organizers do if a piece of AV equipment fails? Spending some time to make backup plans is well worth the effort.
Create agenda books. The agenda books are used by all persons presenting, making, or seconding motions, or otherwise participating actively in the annual meeting. Agenda books should contain the agenda and the script, but should also include individually tailored material such as a speaker's delivery text, or instructions for making motions.
Make detailed guest lists. Although shareholders are automatically invited to the annual meeting, other invitees to the annual meeting and to special events such as a dinner or reception will vary.
Tailor registration for good relations and marketing. Keep shareholder kits for those who arrive without them, and additional guest information, at the registration tables. Such simple courtesies are appreciated. Registration record keeping should not be seen as just a legal requirement; it can serve as a marketing tool by providing information on shareholders and prospective investors.
Make the annual meeting a quality media event. Free positive coverage of your company can be a great benefit. Invite media members most likely to attend. Prepare media kits with the annual report, quarterlies, press releases, biographies, product literature, photographs or video, and other material you would like incorporated in an article.Offer interviews with officers and directors, and prepare a special room for them. If you anticipate mass media coverage, especially regarding a sensitive issue, get expert help to manage press contact.
Spare no attention to detail in preparing the meeting room. Ensuring shareholders' comfort and a good impression is in the company's best interest. Make certain that all audiovisual equipment, especially the sound system, is working properly, and that presenters can be heard and seen well. All display and other setup should be complete long before shareholders arrive. Catering and other services should not disrupt the meeting.
Rehearse.Participants should rehearse the annual meeting at least once to ensure that they understand their role and their timing. Presenters should use a stopwatch to pace themselves.
Create a follow-up list. Every event will require follow-up actions. A detailed checklist, like the assignment list, will ensure appropriate handling.
Debrief. Document good ideas, successes, solutions, and failures, and discuss them after the event. Prepare a report on lessons learned for the next annual meeting, with recommendations.
Next StepsВ
Running a company takes a lot of time, effort, and dedication. If you need legal advice on how to conduct your annual shareholders meeting or simply what you are permitted to discuss at the meeting, particularly in relation to confidential matter, a lawyer can help. Speak to a qualified business and commercial law attorney in your location today.В
About
Advocacy
Resources
Newsroom
Contact Us
Helping people understand their financial situation and develop a plan for the future
About Financial Planning
The Value of Financial Planning
Financial Planning Process
World Financial Planning Day
FPSB Member Organizations
Financial Planning Process
FPSB's Financial Planning Process is a collaborative, iterative approach that financial planning professionals use to consider all aspects of a client's financial situation when formulating financial planning strategies and making recommendations. Scroll down to learn about each part of the process.
The financial planning process includes the following methods:
Establish and define the relationship with the client.
The financial planning professional informs the client about the financial planning process, the services the financial planning professional offers, and the financial planning professional's competencies and experience. The financial planning professional and the client determine whether the services offered by the financial planning professional and his or her competencies meet the needs of the client. The financial planning professional considers his or her skills, knowledge and experience in providing the services requested or likely to be required by the client. The financial planning professional determines if he or she has, and discloses, any conflict(s) of interest. The financial planning professional and the client agree on the services to be provided. The financial planning professional describes, in writing, the scope of the engagement before any financial planning is provided, including details about: the responsibilities of each party (including third parties); the terms of the engagement; and compensation and conflict(s) of interest of the financial planning professional. The scope of the engagement is set out in writing in a formal document signed by both parties or formally accepted by the client and includes a process for terminating the engagement.
Collect the client's information.
The financial planning professional and the client identify the client's personal and financial objectives, needs and priorities that are relevant to the scope of the engagement before making and/or implementing any recommendations. The financial planning professional collects sufficient quantitative and qualitative information and documents about the client relevant to the scope of the engagement before making and/or implementing any recommendations.
Analyze and assess the client's financial status.
The financial planning professional analyzes the client's information, subject to the scope of the engagement, to gain an understanding of the client's financial situation. The financial planning professional assesses the strengths and weaknesses of the client's current financial situation and compares them to the client's objectives, needs and priorities.
Develop the financial planning recommendations and present them to the client.
The financial planning professional considers one or more strategies relevant to the client's current situation that could reasonably meet the client's objectives, needs and priorities; develops the financial planning recommendations based on the selected strategies to reasonably meet the client's confirmed objectives, needs and priorities; and presents the financial planning recommendations and the supporting rationale in a way that allows the client to make an informed decision.
Implement the financial planning recommendations.
The financial planning professional and the client agree on implementation responsibilities that are consistent with the scope of the engagement, the client's acceptance of the financial planning recommendations, and the financial planning professional's ability to implement the financial planning recommendations. Based on the scope of the engagement, the financial planning professional identifies and presents appropriate product(s) and service(s) that are consistent with the financial planning recommendations accepted by the client.
Review the client's situation.
The financial planning professional and client mutually define and agree on terms for reviewing and reevaluating the client's situation, including goals, risk profile, lifestyle and other relevant changes. If conducting a review, the financial planning professional and the client review the client's situation to assess progress toward achievement of the objectives of the financial planning recommendations, determine if the recommendations are still appropriate, and confirm any revisions mutually considered necessary.