Created byВ FindLaw's team of legal writers and editors | Last updated June 20, 2016
In almost every state, responsibility for preventing crime and protecting tenants from crime that occurs on a rental property falls to some degree on the landlord. In fact, the landlord has a duty to use reasonable precaution to protect tenants from foreseeable harm caused by criminal acts. The following is a list of actions a tenant can take to help ensure that a rental unit and the surrounding property are safe and secure.
Check Whether Security Measures Comply with Local and State Laws
A landlord must comply with city and state regulations of rental property. A few states have specific laws that regulate the security a landlord must provide tenants, but it is more common for local ordinances to require security measures, such as peepholes and deadbolt locks. Copies of housing regulations are available from the local library and from the city. If a landlord has violated a regulation, the tenant may report it to the agency that enforces those regulations.
In many states, even if specific security regulations do not apply, courts will sometimes hold landlords liable for not preventing crime that occurs because of a violation of the implied warranty of habitability. For instance, if an assailant gains entrance into a building through an unlocked door that the landlord was aware was broken but failed to fix for a long time, the landlord may be partially liable for damages because the defect substantially contributed to the assailant's commission of the crime.
Be Aware of the Landlord's General Responsibility to Act with "Due Care"
The law requires a landlord to act reasonably under the circumstances. This means that a landlord must take reasonable steps to provide security measures that will protect tenants from foreseeable criminal activity. In general, courts may find that preventing crime is the responsibility of the landlord when:
The landlord controls the area where the crime occurs. Landlords control common areas, such as a lobby, but not sidewalks outside of the property.
It is foreseeable that a crime would occur. Prior criminal activity on the property or in the neighborhood creates an increased responsibility on the landlord to protect tenants from future crime.
The landlord failed to take reasonable steps to prevent a foreseeable crime. A history of crime in a neighborhood, for example, enhances the duty of a landlord to take reasonable steps to prevent criminal activity on the property.
A security measure that could reduce the risk criminal activity is inexpensive and easy to carry out. Trimming tall bushes, installing lighting, or installing new locks is reasonable.Expensive fixes, like remodeling a building, however, are unreasonable.
The landlord's failure to take reasonable steps caused or contributed to a crime. The crime was foreseeable and the landlord could have taken reasonable steps to prevent it.
Make the Landlord Accountable for Security Promises
If a landlord makes an oral or a written promise in an advertisement, a lease, or a rental agreement about specific security measures for a building, the tenants have the right to benefit from those promises. The failure of a landlord to provide a promised security feature or to maintain security measures already in place may lead to the landlord's liability if the failure to provide or maintain the specific security feature contributed to a crime.
Search for Potential Security Breaches
An effective way of preventing crime is for the tenant to inspect the property. If trimming bushes or installing lighting in a dim area of a parking lot will enhance security, a tenant may make suggestions and specific requests of the landlord. As discussed above, a landlord must take reasonable precautions to protect tenants from crime.
File a Complaint with the Landlord about Security Problems
A tenant that discovers a security breach, such as a broken lock or a broken window, should inform the landlord. A landlord should fix the security measure immediately to prevent criminal activity and to protect tenants.
Fix the Problem and Charge the Landlord
If local or state code requires the implementation of a security measure, a landlord is required to provide this feature. However, a tenant may fix the problem and charge the landlord for the cost or sue the landlord for reimbursement in small claims court. In Texas, for instance, a tenant may deduct the cost of installing a security feature from the rent or move out.
If, on the other hand, the law does not provide a specific security measure, altering the rental unit without the consent of the landlord may violate a condition in the lease agreement or the rental agreement. Consequently, the landlord may be able to evict the tenant.
Move Out of the Rental Unit
In some circumstances, when a history of criminal activity is present and the landlord fails to take reasonable steps to ensure the safety of tenants, a tenant may be able to legally break the lease and move out if the landlord fails to fix the problem within a reasonable time.
Obtain Renters' Insurance
As a precaution against theft, a tenant may obtain renters' insurance. If a burglar, for example, steals a tenant's personal property, renters' insurance will provide reimbursement up to the maximum amount of the insurance policy. Various coverage amounts are available, including policies for $20,000 and even $50,000.
As a landlord, it's easy to worry about a crime occurring at your property, especially if you own a property in an area where crime is common (like the Brooklyn Park area of Anne Arundel County).
Not only could your tenants feel unsafe or become injured if you fail to prevent crime – your property could become damaged during a break-in. On top of that, landlords are legally obligated to provide a safe environment for tenants to live in.
Keep reading to learn how you can help prevent crime in your property. That way, you can gain peace of mind, keep your tenants happy and safe, and protect yourself from liability.
How Landlords Can Prevent Crime at a Rental Property
Maintain the interior and exterior lighting
A well-lit property is a property that criminals will likely stay far away from because it doesn't give them anywhere to hide.
Check in with your tenants to make sure that all exterior and interior lights are working properly. You might also want to drive past your property at night to analyze how well-lit it is.
If you think the lighting situation would allow a criminal to easily sneak into the property, consider adding additional exterior lighting. While it may require a significant upfront investment to purchase and install new lighting, it is well worth the peace of mind you and your tenants will gain knowing that criminals are likely to stay away.
Tip: Not sure where to purchase lighting for your Maryland property? Try The Home Depot in Anne Arundel County for cost-effective options.
Make sure all safety devices meet requirements
A faulty lock could make it easy for a criminal to enter your property. That's why you must make sure all locks work properly for your tenants. You may even want to add a sliding chain lock to properties located in areas that have a high crime rate.
However, locks aren't the only property features you should check to keep your tenants safe. Consider other features like door peepholes and smoke alarms – these should be added to your properties and repaired right away if they aren't functioning properly.
Some counties even have special safety requirements for landlords. For example, Prince George's County law requires landlords to add deadbolt locks to certain types of properties, and Baltimore County law requires landlords to install one direct-wired, electronically operated smoke detector in every unit.
Check your local laws to see what safety features are required and what crimes you could be held liable for before you place a tenant in your property.
Choose high-quality tenants and educate them
Sometimes, criminals aren't strangers who try to break into your property. Tenants can just as easily commit crimes in and around your property if you don't have a thorough tenant screening process in place that empowers you to pick high-quality tenants.
Once you've found a good tenant, let them know the importance of locking doors every night, turning exterior lights on, and taking other measures to prevent crime.
To protect yourself in case one of your tenants does commit a crime, require renter's insurance and make sure you include a crime-free addendum in the lease and explain it to the tenant thoroughly. The addendum should clearly state that tenants are not allowed to engage in illegal activity in or near your property. That way, you can legally evict anyone who commits a crime in your property.
Prioritize landscaping
If the trees and shrubs around your property are tall and unkempt, burglars may be able to use them to remain unseen while sneaking into the property. On the other hand, a yard that is well-maintained won't give burglars and other criminals any place to hide, making them far less likely to attempt entering the property.
That's why it's critical for you to trim hedges and bushes. You may even want to eliminate problem plants altogether.
If you don't want to handle the landscaping yourself, hire a reputable contractor to take care of it for you. When you do this, make sure you let the contractor know that greenery should be trimmed in a way that will eliminate hiding places for criminals. That way, the job is handled to your standards.
Tip: Use Yelp to find local Anne Arundel County contractors who have been highly rated by other business owners.
Consider adding additional security features to your property
Here are a few ideas:
Home security systems – A five-year Rutgers study showed that residential robberies decreased in an area as the number of home security systems increased. So, consider choosing a security system that requires the tenants to enter a code on a keypad near the door to enter the property. With these systems, you can be notified right away if someone breaks in or enters the wrong code too many times.
Exterior cameras – For even more peace of mind, consider choosing a security system that allows you to monitor the property exterior remotely from a mobile device. That way, you can identify security threats and act fast to eliminate them.
Small security robots – You can purchase a home security robot and tell your tenants to let the robot roam the inside of the property when they are away or sleeping. These robots activate a video feed when they detect motion, so they're great for quickly identifying criminal activity inside your property.
If you don't have the budget to add extra security features to your property right now, consider doing so as soon as you can afford it. In the meantime, you can purchase a fake security system sign or a "Beware of Dog" sign. Either sign could help discourage burglars and other criminals from entering the property.
Perform regular property inspections
You can't stay informed about security issues in and around your property if you avoid inspecting it, so schedule multiple inspections per year.
Make sure you inform tenants ahead of time when you plan to enter the property. While this courtesy is not required by law in every Maryland county, it is a good way to promote a healthy tenant/landlord relationship by avoiding the confrontations that might occur if you show up unannounced.
Communicate openly with tenants
If your tenants don't feel comfortable communicating with you, they might neglect to tell you about security issues at your property. This can be a major problem. After all, if you don't know about security issues, you can't work to prevent and eliminate them.
Keep the lines of communication open with all of your tenants and ask if they have any safety concerns that need to be addressed when you check in with them. If they express a concern, address it quickly to prevent worse problems down the road.
If you struggle to place high-quality tenants in your property and have dealt with crime as a result, consider partnering with Bay Management Group. Our tenant screening process allows us to find the best tenants for your properties, and we can even help you evict a tenant who is causing problems.
Break-ins, domestic violence, renter scams; as a landlord or property manager the safety of your tenants and security of your properties is paramount. October is National Crime Prevention Month; a perfect time to give attention to this important topic. The following crime prevention resources are intended to support and supplement your tenant, property, and office safety plans.
Neighborhood Safety Information
Apartment complexes versus private homes certainly come with different considerations as you approach crime prevention. Within those types, the location will have a recent and past history that might help understand the types of crimes prevalent to give you a starting point.
This free website tool was designed to help law enforcement share information to help build safer communities through education and transparency. It allows for drilling down to specific locations, dates, and types of crimes up to the last 180 days (6 months).
Partnering with The National Sex Offender information from the Department of Justice and other agencies, this site has a searchable database for all 50 states, territories, and tribal lands.
Property Crime Prevention
Crime preventions through environmental design, dealing with property vandalism before and after the event, and keeping your vacancies safe are just a few of the issues to consider in keeping crime at bay. Angry tenants, teenage antics, or criminal intent, vandalism can come in many forms.
Sometimes criminals will steal or break a lightbulb in anticipation of coming back to commit a crime. Replacing bulbs promptly may signal that the property is under good care and watchful eyes.
Graffiti typically suggests gang activity (see below) and it is vitally important to contact your local police department's gang task force before repainting or removal. This task force typically will take pictures and document the tagging and may be able to offer resources and additional surveillance.
After you've reported the graffiti, paint over or remove it immediately. By doing so, you are reclaiming your property and reminding gangs that their activity is not welcome. This also keeps down the power struggle between rival gangs trying to claim territory.
Lighting and Landscape
Just as replacing broken bulbs or fixtures quickly is important, the type of lighting, placement of lights, and brightness all help create a safe atmosphere for your renters .
But lighting isn't the only way to create a safe environment. Landscaping choices can dissuade criminals by complicating access to harm from the start. Consider prickly shrubs with noisy mulch around windows, keep hedges and trees trimmed for visibility, and don't provide easy access to second levels.
Vacancy Safety
A vacancy is an easy target for all sorts of crimes from vandalism to trespassing to rental scams . Here are some ways to help keep your vacancy safe :
Have neighbors keep a watchful eye on the property.
Go to the property often.
Make sure all windows and doors are secure after each showing.
Hire a security company to check on the home until occupied.
Collect or stop all newspaper delivery.
Forward any delivered mail to the previous tenant.
Do not leave garbage cans out past pickup day.
Checklists
Whether vacant or occupied, create and implement a rental inspection checklist that includes elements of property safety . On that checklist be sure to include checking lights, locks, windows, landscaping, etc. Multi-family units have additional concerns to include in an apartment checklist such as walk-paths, stairwell locks, security cameras and the like.
When Crimes Become Violent
Violent crime in rental properties is a serious business as it affects the sense of safety and security for your tenants. Here are some helpful links and information to consider:
The National Gang Center has provided resources to learn more about gang activity and how to prevent and reduce gang violence.
Gang activity is a very serious concern as you have two or more factions at war in and around your rental property. Where gang activity is noted, you'll find vandalism, theft, and an uptick in violent actions. Taking action and being vigilant regarding gang activity is forward-thinking crime prevention.
Domestic Violence
A domestic dispute or arguing tenants can quickly escalate into violence. Either witnessing it or receiving reports from other tenants, it is best to call the authorities. If you do not feel comfortable, ask to be kept anonymous (see below reporting tips).
Neighborhood Watch Program
Crime prevention can start by coming together, becoming aware and educated, and taking a stand. Offer your residents information on your local Neighborhood Watch programs. If there isn't a program in the area of your rental property, consider starting one or encouraging your tenants to start one of their own.
Crime Prevention in the Workplace
Cybercrime
These days, most understand that a computer or smartphone password should be complex and changed often. However, you can add layers of security to keep your financial and tenant data secure with the right property management software. Look for one that offers two-factor authentication and user-specific logins.
Embezzlement
To limit the temptation of employee or contractor embezzlement, use property management software that comes with user activity tracking and allows you to set user-specific permissions. Ideally, your office has stopped handling checks or cash and you've switched to a software that allows your tenants to pay electronically by check or at convenience stores in cash.
Report a Crime
Even if you've done all in your power to provide a safe environment for your office, residents, and properties crime prevention isn't a crime-free guarantee. If something happens, speak out. Be an advocate for those without a voice, share information to highlight areas of concern and improvement, join together to make a difference.
National Hotline for Crime Victims : https://victimconnect.org/
VictimConnect is a free organization that provides confidential support, information, resources, and referrals for anyone in the US who has been a victim of crime. They not only offer this support by phone but also online chat.
In addition to contacting your local authorities, the US Department of Justice offers this helpful webpage with detailed information for reporting specific crimes such as terrorism, trafficking, violence, drugs, fraud, and much more. They also offer a printable page with hotlines and online resources available here: https://www.ovc.gov/help/tollfree.html
Final Thoughts
October may be the crime prevention month but it certainly is an ongoing concern for all property managers and landlords. Staying informed, remaining active in the pursuit of prevention, and educating your tenants can go far in keeping your rental properties and residents safe.
In almost every state, responsibility for preventing crime and protecting tenants from crime that occurs on a rental property falls to some degree on the landlord. In fact, the landlord has a duty to use reasonable precaution to protect tenants from foreseeable harm caused by criminal acts. The following is a list of actions a tenant can take to help ensure that a rental unit and the surrounding property are safe and secure.
Check Whether Security Measures Comply with Local and State Laws
A landlord must comply with city and state regulations of rental property. A few states have specific laws that regulate the security a landlord must provide tenants, but it is more common for local ordinances to require security measures, such as peepholes and deadbolt locks. Copies of housing regulations are available from the local library and from the city. If a landlord has violated a regulation, the tenant may report it to the agency that enforces those regulations.
In many states, even if specific security regulations do not apply, courts will sometimes hold landlords liable for not preventing crime that occurs because of a violation of the implied warranty of habitability. For instance, if an assailant gains entrance into a building through an unlocked door that the landlord was aware was broken but failed to fix for a long time, the landlord may be partially liable for damages because the defect substantially contributed to the assailant's commission of the crime.
Be Aware of the Landlord's General Responsibility to Act with "Due Care"
The law requires a landlord to act reasonably under the circumstances. This means that a landlord must take reasonable steps to provide security measures that will protect tenants from foreseeable criminal activity. In general, courts may find that preventing crime is the responsibility of the landlord when:
The landlord controls the area where the crime occurs. Landlords control common areas, such as a lobby, but not sidewalks outside of the property.
It is foreseeable that a crime would occur. Prior criminal activity on the property or in the neighborhood creates an increased responsibility on the landlord to protect tenants from future crime.
The landlord failed to take reasonable steps to prevent a foreseeable crime. A history of crime in a neighborhood, for example, enhances the duty of a landlord to take reasonable steps to prevent criminal activity on the property.
A security measure that could reduce the risk criminal activity is inexpensive and easy to carry out. Trimming tall bushes, installing lighting, or installing new locks is reasonable. Expensive fixes, like remodeling a building, however, are unreasonable.
The landlord's failure to take reasonable steps caused or contributed to a crime. The crime was foreseeable and the landlord could have taken reasonable steps to prevent it.
Make the Landlord Accountable for Security Promises
If a landlord makes an oral or a written promise in an advertisement, a lease, or a rental agreement about specific security measures for a building, the tenants have the right to benefit from those promises. The failure of a landlord to provide a promised security feature or to maintain security measures already in place may lead to the landlord's liability if the failure to provide or maintain the specific security feature contributed to a crime.
Search for Potential Security Breaches
An effective way of preventing crime is for the tenant to inspect the property. If trimming bushes or installing lighting in a dim area of a parking lot will enhance security, a tenant may make suggestions and specific requests of the landlord. As discussed above, a landlord must take reasonable precautions to protect tenants from crime.
File a Complaint with the Landlord about Security Problems
A tenant that discovers a security breach, such as a broken lock or a broken window, should inform the landlord. A landlord should fix the security measure immediately to prevent criminal activity and to protect tenants.
Fix the Problem and Charge the Landlord
If local or state code requires the implementation of a security measure, a landlord is required to provide this feature. However, a tenant may fix the problem and charge the landlord for the cost or sue the landlord for reimbursement in small claims court. In Texas, for instance, a tenant may deduct the cost of installing a security feature from the rent or move out.
If, on the other hand, the law does not provide a specific security measure, altering the rental unit without the consent of the landlord may violate a condition in the lease agreement or the rental agreement. Consequently, the landlord may be able to evict the tenant.
Move Out of the Rental Unit
In some circumstances, when a history of criminal activity is present and the landlord fails to take reasonable steps to ensure the safety of tenants, a tenant may be able to legally break the lease and move out if the landlord fails to fix the problem within a reasonable time.
Free Consultation with a Lawyer
When you need help with criminal charges or real estate matters, please call us for your free consultation (801) 676-5506. We can help you.
Due to high unemployment and the worst recession since the Great Depression, crime numbers have picked up across the nation.
The good news is that landlords and property managers can take steps to prevent and even stop crime on their properties. Again an ounce of prevention is better than pound of cure which can protect landlords and property managers from expensive lawsuits.
1. Rent To Quality Tenants: Landlords and Property Managers should not be too anxious to rent a property. Tenant Screening is one of the most important steps to prevent crime on a residential rental property. The cost of tenant screening can be covered by the application fee paid by the tenant. Read the blog on Tenant Screening for tips.
2. Maintain Propertys Interior and Exterior: By keeping residential rental property well maintained, landlords and property managers can prevent crime. If a property is well lit and shrubs and trees are kept trimmed it will result in clear visibility and no place to hide. One of the rules of thumb is 3 foot, 6 foot rule for landscaping. The low ground coverage should be only 3 feet and all trees canopies should be 6 feet high. Lighting is the other element that deters crime on property .
3. Invoke Local Police Help: Most police departments have crime prevention programs and are willing to work with landlords, property managers and property management companies to prevent crime. A crime free multi-housing program offered by many police departments can be leveraged for other residential rental properties. Tap into this free service.
Follow these steps and prevent crime on your property saving yourself from any pain and agony of a lawsuit.
By FindLaw Staff | Reviewed by Bridget Molitor, J.D. | Last updated June 05, 2020
Here are some of the most frequently asked questions regarding landlord liability and their responsibilities when it comes to protecting tenantsВ from criminals and other tenants.
What responsibilities does a landlord have for tenants' safety and security?
In most states and jurisdictions, landlord responsibilities cover (at least to some degree) the protection of their tenants. This protection responsibility may impose a legal duty on the landlord to take steps toВ protect their tenants В from thieves, assailants, and other tenants.
In addition to this responsibility to the tenants, landlords may also be partially responsible for protecting the surrounding community from their tenants' criminal acts. For example, some states have laws that impose liability on landlords for renting property toВ drug dealers. There are also rules that punish landlords for not seekingВ evictionВ if aВ renterВ is doing something illegal.
In increasing numbers, landlords are being brought to court by tenants that have been injured by criminals while in theirВ rental properties. Settlements from these cases often reach into the millions of dollars, especially when a similar assault or crime occurred on the sameВ rental propertyВ in the past.
Are there ways that a landlord can limit their responsibility for the criminal acts of non-tenants?
Yes, there are steps that a landlord can take that will not only lessen the chances of a crime being committed on the rental property but will also lessen the landlord's chance ofВ being held liable for a crime being committed against their tenants.
Landlords should adhere to the following:
Ensure that each one of their rental units meets or exceeds the safety laws for the area. For example, many jurisdictions require that all residential rental properties have a locking doorknob and a deadbolt. To limit potential liability, a landlord could ensure that all of these fixtures are in working orderВ and also install a sliding chain lock.
Give careful consideration to the crime scene in the area surrounding theВ rental properties, and create and install aВ security systemВ that is designed to counteract popular crimes in the neighborhood. For example, if there has been a series of home break-ins through windows, a landlord may wish to install alarms or bars on accessible windows of all of theВ rental unitsВ in order to lessen their potential liability.
Going along with the previous point, the landlord should also educate the tenants about the crime status in the neighborhood and provide training in any installedВ security systems.
Ask tenants about any potential security or safety problems that may exist in theВ rental property. If there are any tenant complaints about potential safety problems, these should be handled immediately. If any problems that are brought to the landlord's attention are not fixed, it could lead to increased liability on the part of the landlord.
Regularly inspect theВ rental propertiesВ for any signs of potential crimes and fix any brokenВ security measuresВ that are in place.
Finally, and perhaps most importantly, landlords should be very careful and deliberate when it comes to choosing aВ property manager.В TheВ property managerВ is the person that will have the most interaction with the tenants and also has keys to most of theВ rental units. Landlords should perform scrupulousВ background checksВ on any and all potential property mangers and choose the one that is best suited for the job. If aВ property managerВ commits a crime against a tenant, the landlord will most likely be responsible for the acts of the property manager and can expect to be sued for a large amount of money.
Even if some of these measures may seem to be overly expensive, keep in mind that any dollar spent now may save thousands of dollars in the future. Jury awards and litigation settlements for crimes such as assault and rape inside of aВ rental propertyВ can cost landlords hundreds of thousands of dollars, if not millions.
Can landlords face legal trouble for tenants that deal drugs on theВ rental property?
Yes. If a landlord rents to a person that deals drugs out of theirВ rental property, the landlord may face one or more of the following kinds of practical and legal problems:
The landlord may face fines stemming from various federal, state, city, or local laws.
Any person that is injured or otherwise bothered byВ drug dealersВ in a landlord'sВ rental properties — be it another tenant or someone in the community — may sue the landlord, claiming that theВ rental propertyВ has become aВ public nuisanceВ or poses a danger to the community.
The police or otherВ law enforcementВ officers may try to impose criminal liability on the landlord if the landlord knowingly allowedВ drug dealingВ on theВ rental property.
The government may seize the landlord'sВ rental propertyВ and other assets, inВ extreme cases.
Finally, as a practical manner,В drug dealingВ in or about theВ rental propertyВ will probably decrease the value of theВ rental property, making it harder to findВ good tenants.
Are there ways that a landlord can limit their responsibility for a tenant's criminal conduct?
There are a number of steps that a landlord can take to limit any potential liability that could be caused by criminal tenants, including:
Be sure toВ screen tenantsВ carefully. Ask key questions aboutВ criminal historiesВ on rental applications. In addition, many states allow landlords to run credit reports onВ potential tenants. These checks can be a great help in findingВ good tenants.
Be sure to include an explicit clause in theВ rental agreementВ that states that the landlord has the option of evicting any tenant that is dealing or making drugs in theВ rental property. If any tenant is caught violating this clause, do not listen to arguments. Evict them immediately.
Do not take rent payments in cash, unless you trust the tenant.
Listen to other tenants if they complain of strange odors or a high amount of traffic in and out of a certain apartment orВ rental property.
Get Legal Help With a Landlord's Responsibilities RegardingВ Criminal Activity
As a landlord, you certainly don't want your tenants to engage inВ illegal activitiesВ on your property, especially if they cause a disturbance with other tenants or the surrounding neighborhood. If you have questions about your rights and responsibilities with respect to a tenant who you believe is involved inВ illegal activity, you may want to speak with a localВ landlord-tenant law attorney .В
William Deutsch is a former writer for The Balance Small Business. He is a security consultant with experience at private companies and government agencies.
Physical security addresses actions you can take to protect buildings, property, and assets against intruders. When designing a physical security program, the three levels you need to protect are your outer perimeter, your inner perimeter, and your interior. If you can implement two or three forms of security at each level, then you will more than likely have an effective physical security system.
Outer Perimeter Security
The outer perimeter of your property is defined by your actual property lines. In securing the outer perimeter, your goal is to control who can walk or drive onto your property. One of the more extreme forms of perimeter security is a barbed wire fence with a gate protected by an armed guard. In other cases, a simple hedge may be sufficient. In deciding what type of perimeter security to implement, you need to weigh the risk of an intruder entering your property with the cost of the available physical security measures.
Two security concepts involved in perimeter security are Natural Access Control and Territorial Reinforcement.
Natural Access Control
Criminals like to feel that they are in control as they enter and exit an area. When they are in control, they have a low perception of risk, since they believe they can move about unnoticed. However, this sense of control can be denied by limiting and clearly marking the approaches to buildings and properties, thereby channeling visitors into a defined area.
Natural Access Control is the use of building and landscaping features to guide people as they enter and exit a space. When applying Natural Access Control, both entrances and exits should be taken into consideration. Not only do you want to discourage intruders, but you also want to close off any potential escape routes.
Territorial Reinforcement
The purpose of Territorial Reinforcement is to prevent unauthorized entry and to create a clear distinction between public and private property. This distinction is important for two reasons: legitimate occupants have a sense of ownership and will notice people who don't belong; intruders, on the other hand, will have a hard time blending in. Territorial Reinforcement is not the same thing as perimeter security, but the goal of both is the same: keeping intruders off of your property.
Inner Perimeter Security
Your inner perimeter consists of the doors, windows, and walls of your building(s). Protecting your inner perimeter is usually accomplished with locks, keys and alarm systems. The purpose of locks and keys is to keep intruders out. An electronic access control system is also a useful tool to control the flow of traffic into your inner perimeter. Finally, the alarm system warns you when the perimeter is breached. When designing any perimeter security system, be careful not to lose control of your keys. If an unauthorized person can make copies of your keys without your knowledge, then you have a serious security weakness.
Interior Security
Interior security is your final level of security and consists of the interior of your building(s). Security cameras are an effective tool for monitoring the interior of your business as well as recording evidence of crimes for later investigation. You can protect your interior with motion detectors that will sense the presence of intruders, security guards, and volunteer floor marshalls. Electronic access control systems can also be employed to control the flow of traffic within your facility and prevent unauthorized people from gaining access to protected areas.
Protecting Your Business
While many of the means to provide perimeter and interior security overlap (for example, security guards and cameras can protect your perimeter or interior), thinking in terms of these three levels, and trying to implement two or three physical security measures at each level, will help you to implement appropriate physical security measures.
You have certain rights and responsibilities if you're a tenant in privately rented property.
Your rights
As a tenant, you have the right to:
live in a property that's safe and in a good state of repair
have your deposit returned when the tenancy ends – and in some circumstances have your deposit protected
challenge excessively high charges
know who your landlord is
live in the property undisturbed
see an Energy Performance Certificate for the property
be protected from unfair eviction and unfair rent
have a written agreement if you have a fixed-term tenancy of more than 3 years
If you have a tenancy agreement, it should be fair and comply with the law.
If you do not know who your landlord is, write to the person or company you pay rent to. Your landlord can be fined If they do not give you this information within 21 days.
When you start a new tenancy
When you start a new assured or short assured tenancy, your landlord must give you:
a copy of the How to rent guide if you live in England
a tenant information pack if you live in Scotland
Your responsibilities
You should give your landlord access to the property to inspect it or carry out repairs. Your landlord has to give you at least 24 hours' notice and visit at a reasonable time of day, unless it's an emergency and they need immediate access.
take good care of the property, for example turn off the water at the mains if you're away in cold weather
pay the agreed rent, even if repairs are needed or you're in dispute with your landlord
pay other charges as agreed with the landlord, for example Council Tax or utility bills
repair or pay for any damage caused by you, your family or friends
only sublet a property if the tenancy agreement or your landlord allows it
Your landlord has the right to take legal action to evict you if you do not meet your responsibilities.
If your landlord lives outside the UK
You may have to deduct tax from your rent under HMRC 's 'non-resident landlord scheme'.
Related Articles
The relationship between landlord and tenant is unique in the legal field and, as a result, somewhat complicated. Both parties have certain statutory obligations to each other, defined by state law, which aim to reduce the complexity and confusion in residential landlord-tenant arrangements. Among these is the landlord's obligation to protect his tenant from certain situations and to at least reduce the potential problems that may arise as the tenant continues to occupy the rental unit.
Basic Security Features
Landlords must provide every tenant with basic security features to protect tenants and their personal property. This includes, at the very least, a front door with a functional deadbolt lock, key locks for any other outgoing doors on the unit, working locks for all windows and appropriate lighting fixtures inside and outside of the unit. Every state also requires landlords to equip each unit with a working smoke detector (at a minimum, one for each floor in the unit) and, in some states, carbon monoxide detectors.
Advanced Security Features
Landlords have no obligation to provide any advanced security features to tenants–such as a security alarm system or private entryways–beyond the basic features required by state tenancy laws. However, if a landlord chooses to provide additional features, then she does have an obligation to ensure that those features are in good, working order at all times. For example, if a tenant moves into a unit with an alarm system installed, the landlord is responsible to ensure that the system is working at all times. Likewise, if the landlord promises that active security personnel will be on duty during certain hours, the landlord is obligated to provide a qualified security guard at those times.
Common Areas
Common areas, or areas shared by multiple tenants, are also the landlord's responsibility. This includes walkways, entryways, sidewalks, parking lots, shared laundry facilities and similar vicinities. Landlords should ensure that these areas are well lit at all times during evening and nighttime hours and that outside third parties cannot gain access. Landlords should also keep common areas clean and free of debris and potentially harmful objects (such as broken glass).
Criminal Activity
To protect tenants from potential nuisance, injury or death, landlords must take steps to prevent criminal activity from occurring on or around property grounds. Landlords must remain vigilant of all possible criminal activities in the area and actively report or remove any individual–including other tenants or employees–who is causing problems. While landlords are typically not statutorily required to screen tenants with criminal histories, some states, like Tennessee and New Jersey, require landlords to evict any tenant who commits a dangerous crime on property grounds when the offending tenant's behavior could potentially harm another tenant.
Remediation
Any landlord who fails to adhere to his obligations could be personally liable for any damages a tenant incurs as a result, including compensation for stolen or broken property and medical bills due to injury or death. A tenant may terminate her lease agreement early and without penalty if the landlord continuously fails to protect her and her personal property, or withhold rent to cover the costs of repairing or replacing any malfunctioning security features the landlord refuses to fix. Landlords may also face civil sanctions, fines and even criminal charges for ignoring or permitting criminal activity on property grounds.
"Housing Law: Text and Materials"; David Hughes; 2005
"Landlord and Tenant Law"; Susan Bright, et al. 1995
"Aspects of Housing Law"; J. Morgan; 2006
Move: Landlords Liability for Tenant Safety
Carrie Ferland is a practicing civil litigation defense attorney in the Philadelphia Area. As an author, her work has been featured in various legal publications for over 10 years. Ferland is a 2000 graduate of Pennsylvania State University and completed her Juris Doctorate and Master of Business Administration with the Dickinson School of Law. She is currently pursuing a Doctor of Philosophy in English.
Learn how to legally and safely get rid of squatters (and prevent them in the first place), as well as actions to avoid and what rights squatters may have.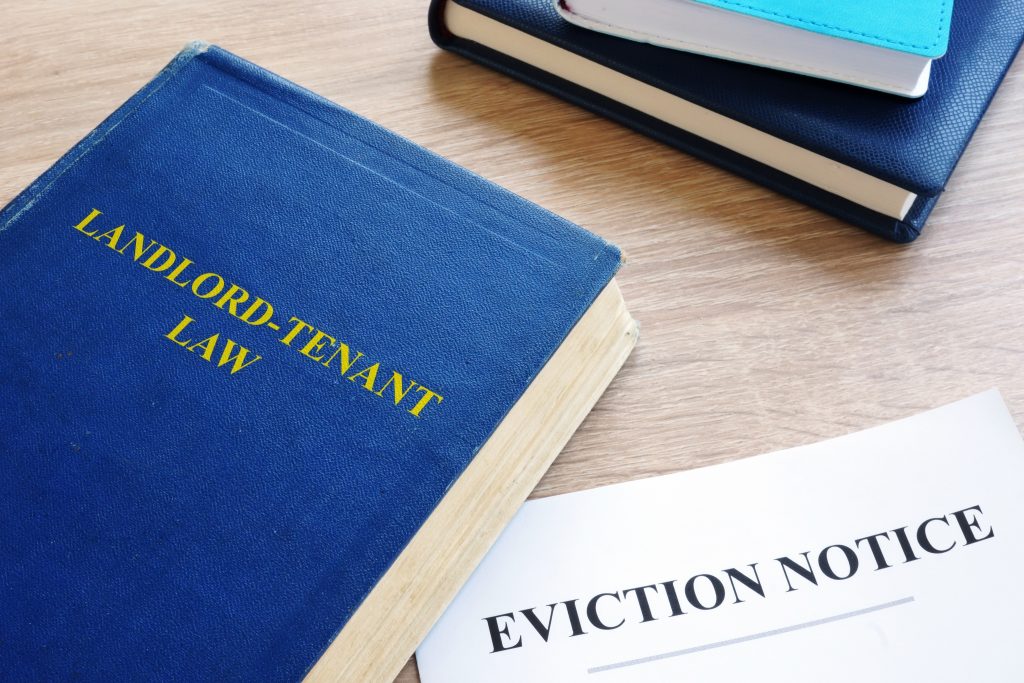 In this article :
Removing squatters from private property can be frustrating and complicated. The laws around squatters vary between states and localities, so you'll need to read your local regulations before taking action. But before that, let's look at what exactly a squatter is and what rights they may have.
What is a squatter?
A squatter is a person who unlawfully occupies an uninhabited property. A squatter may be:
A person who breaks into your property and starts living there.
A tenant who stops paying rent or their lease expires, but they keep living on the property.
A roommate or subletter of a property who doesn't leave when their lease is up.
A victim of a fraudulent rental ad who signs a lease and pays rent to a scammer posing as the property's landlord.
How are squatters different from trespassers?
A trespasser is someone who enters a property illegally. If the trespasser openly starts living there without permission, they become a squatter. Both squatting and trespassing are illegal — in most cases, trespassing is a criminal offense and squatting is a civil matter. Trespassing typically results in arrest, whereas squatting is often handled with an eviction.
Wondering how to get rid of squatters? Although they are not paying tenants, they do have some rights.
What are squatters' rights?
Squatters' rights are legal allowances to occupy a property without the owner's permission, as long as they haven't been served an eviction notice. A squatter's rights may vary by state — but in many areas, a squatter can take legal possession of the property after a certain amount of time if they prove adverse possession (meaning they are open about living there without the owner's permission, haven't signed a lease and have lived there illegally for long enough that they become the new legal owner).
How to evict a squatter
Squatters can be evicted, but you must comply with local laws . If you end up in a situation where evicting squatters is your only option, check with a legal professional in your area to find out what rights they have and what rules you need to follow.
Here's what you should do if you discover squatters on your property:
Immediately call the police: Further action may be avoided by simply calling local law enforcement. They will be able to determine if the person is a trespasser or a squatter, and they will either remove them or inform you that a civil suit is necessary.
Serve an eviction notice: Serving an eviction notice for squatters is a legally binding way to inform them that they must vacate the property. Some squatters may even leave right after they're served the notice.
File a civil lawsuit for the squatter's illegal use of your property: The details of the suit vary by location, so check your local laws, but typically you'll need to attend an eviction court hearing.
Have the squatters removed by local authorities: Once you win your case, you may be able to have the squatters removed by law enforcement officers. You may be charged a small fee, but it's a safe option for removing squatters from private property.
Legally handle any belongings squatters leave behind: After a successful eviction of squatters, there may be some personal items left behind — check with a legal professional before removing any of their belongings. You may have to hire a cleaning service if they created a mess.
Actions you should avoid when getting rid of squatters
Once you find out there's a squatter on your property, it's crucial to comply with state and local laws. Removing squatters by force is dangerous and may result in criminal charges against you. In addition, you should avoid:
Locking them out by installing additional locks or changing the locks
Shutting off the utilities
Intimidating the squatter verbally or physically — this can be an action as simple as picking up or moving their belongings
Courts may view any of the above acts as taking matters into your own hands and avoiding the legal process, which could result in a fine — or worse — and make it even more difficult to remove the squatter.
How to prevent squatters
As a landlord, you should take active measures to prevent squatters on your property — especially if it's vacant. Preventing squatters can be done in many ways:
Post "No Trespassing" signs on all doors and gates.
Check your property regularly for signs of squatters and trespassers.
Have a friend, neighbor or property manager check the property regularly if you don't live nearby.
Screen applicants before accepting them to verify their rental history.
Fill vacancies quickly — post listings online to the largest rental network with Zillow Rental Manager .
Why you should deal with squatters immediately
Allowing a squatter to occupy your property uncontested may mean that your property legally becomes theirs after a period of time — and you won't have any say about it after the fact. Removing squatters may also become harder the longer they live on your property. Aside from simply living on your property, a squatter might:
Make it more difficult for you to claim ownership: The longer you wait, the more likely their squatters' rights will apply.
Take up your time and money: An eviction process can take months and be costly.
Restrict your ability to rent: You will be unable to rent your property until the squatter is gone and the property is cleaned up.
Cause damage: Squatters may damage structures or landscaping, especially if they're reluctant to leave.
How long does it take to evict squatters?
Removing squatters can take anywhere from days to months — and maybe even years in rare circumstances. However, the legal eviction process typically only takes 4-5 weeks depending on what's involved.
Read more articles and tips on being a landlord at our Rental Resource Center .
Home is a shelter from storms—all sorts of storms.
By Elisa Shoenberger, Contributor March 26, 2020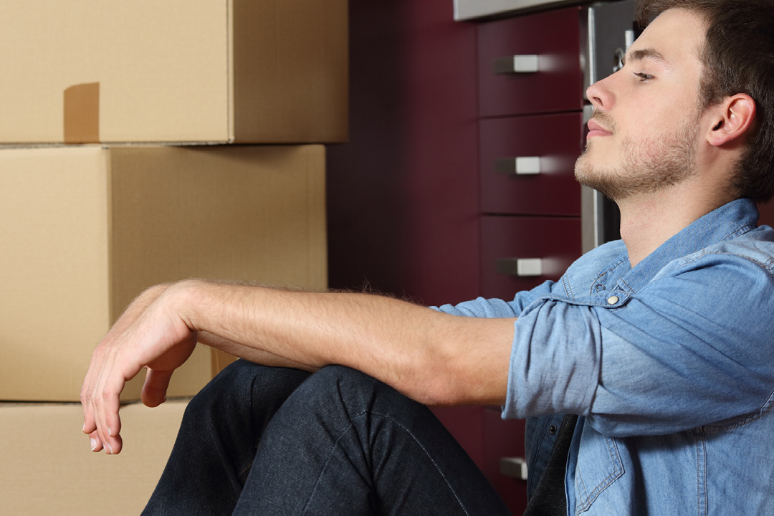 ANTONIO GUILLEM / ISTOCK
While most headlines focused on the plight of homeowners facing foreclosure during the height of the housing crisis, tenants in foreclosed rental properties also suffered. Some people found themselves evicted from their rental units with little to no notice.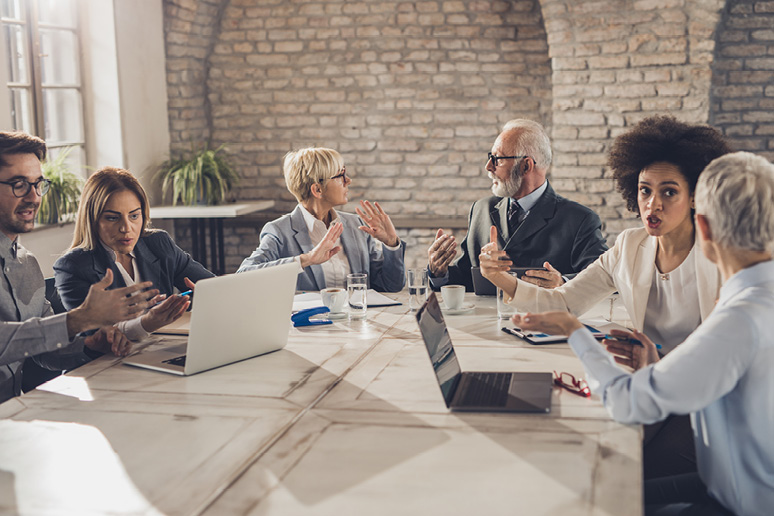 In fact, some companies seemed to profit off of the ambiguous situation that many tenants found themselves in. The Chicago Reader found that Pangea Real Estate starting in 2009, "has filed more cases than the next four landlords combined, at times accounting for as much as 20 percent of all eviction cases filed in the south and west side zip codes where its holdings are concentrated." As a result of the crisis, there was the passage of the Protecting Tenants in Foreclosure Act, which was originally only active through Dec. 31, 2012, but has finally been permanently extended in 2018.
The foreclosure crisis and the subsequent act shed important light on tenant's rights in foreclosure cases.
How do I find out if the property I'm renting is in foreclosure?
If you suspect that the property you are renting is in foreclosure, such as utilities not being paid that is the responsibility of your landlord, you can try to find out in a number of ways. Some counties have court cases online so you could look up your landlord (or their company) and see if they have a pending or completed foreclosure case. Not every county has this information available digitally, so you may have to go to the courthouse to request the paperwork.
What are my rights as a tenant when the property is sold?
Tenants have rights even if their property is sold. According to the Protecting Tenants in Foreclosure Act, in most cases, new owners must give renters at least 90 days' notice before they move out of the property. Before the act, renters could find themselves evicted after a few days of foreclosure.
However, if a tenant is "bona fide," they may have the right to stay through the end of the lease. Charles Drennen, founder and managing attorney of Chicago Tenants Rights Law, explains that bona fide means that the former owner still owned the property when the lease agreement was made, the rent was near fair market value, and the lease was not between family members. However, there are exceptions to staying the length of the lease if the new owner is moving into the property or if there is no lease or an at-will lease, explains Will W. Sunter of Farr Law Firm. However, being behind on rent may be a hindrance or possible grounds for eviction.
Some jurisdictions will provide additional protections. For instance, Chicago passed the Keep Chicago Renting Ordinance, which makes provisions for relocation funds of $10,600 from the bank if the tenant decides to leave the property. Amounts available for relocation expenses may differ depending on the jurisdiction. Drennen says that some tenants may not want to live in a property owned by a bank and would be eligible for compensation to help with the transition. There are special provisions for people in Freddie Mac and Fannie Mae properties as well as people with Section 8 Voucher holders.
Check your local county or city to see if there are rules and regulations about rental properties in foreclosure.
Should I still keep paying rent?
While the property is in foreclosure proceedings, the rent should still be paid to the owner. However, once the property is owned by the bank or new owner, renters should stop paying rent to the former owner. However, it can be confusing how to pay after the changeover occurs, and they may be in limbo for a while. However, if a tenant wishes to remain in the property but is behind in the rent, the bank may ask for the back rent, which some tenants may not be in the position to do, explains Drennen.
Some jurisdictions, like Massachusetts, require new owners to provide written notice to tenants including contact information, building manager, and information about where the rent should be sent. If this information is not provided, the non-payment of rent is not considered a just cause for eviction.
Can I be evicted?
If the tenant cannot stay in the property for reasons stated above and stays past their 90-day window (possibly more depending on other ordinances/laws), the bank or other new owner can start eviction proceedings. The time to obtain an eviction can vary depending on the county or state.
When should I get an attorney?
Drennen recommends that people get an attorney if they have questions. Moreover, "the sooner you have legal advice, the sooner you are made aware of the process," he advises. That way, people can know their options, determine what they want to do—whether it is possible to buy the property themselves, stay through their lease, or relocate—and have time to plan. People who try to ignore the situation may find themselves dealing with eviction from their rental property.
Moreover, if a tenant is subject to fraud, such as being renting a property by someone who does not own the property, they should also consider consulting an attorney.
Scott Royal Smith is an asset protection attorney and long-time real estate investor. His law firm, Royal Legal Solut.
As a Guest you have free article(s) left
Join BiggerPockets (for free!) and get access to real estate investing tips, market updates, and exclusive email content.
In this article
Encroachment describes any situation where one person is using or building on another person's property. Generally, such disputes occur over neighboring properties where exact property lines may not be clearly defined or easily visible.
On its face, encroachment isn't a particularly tough concept for smart investors to grasp. The basic legal definition is fairly straightforward.
Now that said, encroachment in reality is far more complex than this basic definition. Here's what you, the savvy BiggerPockets-reading real estate investor, need to know.
What Does Encroachment Look Like in Real Life?
Encroachment disputes in reality are almost as old as human civilization. For as long as we've had concepts of "my land" and "your land" (or even "public land" vs. "private land"), we've had disputes around such distinctions.
Fortunately, you don't have to defend your private property by brute force with a small army. But it's helpful to understand that encroachment can manifest itself in a few ways.
Here are some common examples of encroachment issues you may encounter:
Someone building directly on your property.
Someone building a structure that extends onto your property.
Someone routinely trespassing on property, whether for a particular purpose or not.
Someone abusing a valid easement. Easements are legal means of allowing another person access to your land, assuming they are progressing to another structure. Homeowners with, for example, public beachfront property may have easements that allow neighbors or even the general public the specific right to use a certain area for traveling to and from the beach. The point is there's a reason the person is on the property, and it is generally for a short period.
It shouldn't take much imagination to see how a person abusing their simple access to an easement can make a homeowner's life difficult. Encroachments and easements are not the same. By definition, the former isn't agreed upon. And yes, an easement may even be a solution to a potential encroachment, if appropriate.
What Can I Do About Encroachment on My Property?
You have options for handling encroachment situations. They need not all end in bitter litigation.
While there are certainly cases where it may be wise to avail oneself of legal remedies, de-escalating the conflict is often a more direct means of solving the underlying problem.
Below are potential solutions to encroachment. Please note that these are just some possible actions you can take. Which are best for you is a subject to discuss with an attorney you trust.
Ways to handle encroachment:
Define your property line with a formal survey. This course of action allows you to establish that you are making a good faith effort to ensure you really are dealing with encroachment.
Negotiate, if you feel the other party is amicable. People can be much more reasonable than we give them credit for. It may be helpful to actually look at the situation from the other party's perspective and determine if there's a compromise you can live with. If, for instance, your property is between a popular destination and a neighbor's property, you may have the legal right to work it out between yourselves and even make a profit off of your desirable location. Butbefore you do anything like that…
Get at least one professional opinion. A proper expert can not only help you negotiate this situation but also assist with any blind spots you may have missed. If you can bounce your plan off of a fellow investor and an attorney, you'll be in a better position than the investor who did neither.
Bottom Line: Get a Real Estate Lawyer's Help
Now, I certainly hope you're reading this for purely educational purposes as a continued part of your personal enrichment as an investor. But if this subject is a little closer to home for you, don't shy away from getting some help.
Whether you're being accused of encroachment or believe your property has been encroached on, neither of these positions is a time to try to play the part of your own counsel. Major real estate disputes (and especially threats of legal action) are compelling reasons to get a qualified real estate attorney's opinion of your circumstances and what to do next.
There is no substitute for legal counsel, particularly not this article. But if you're free of this worry, that's great.
Do you have any other questions about encroachment? Are you currently dealing with an encroachment-related situation?
Let me know in the comment section below.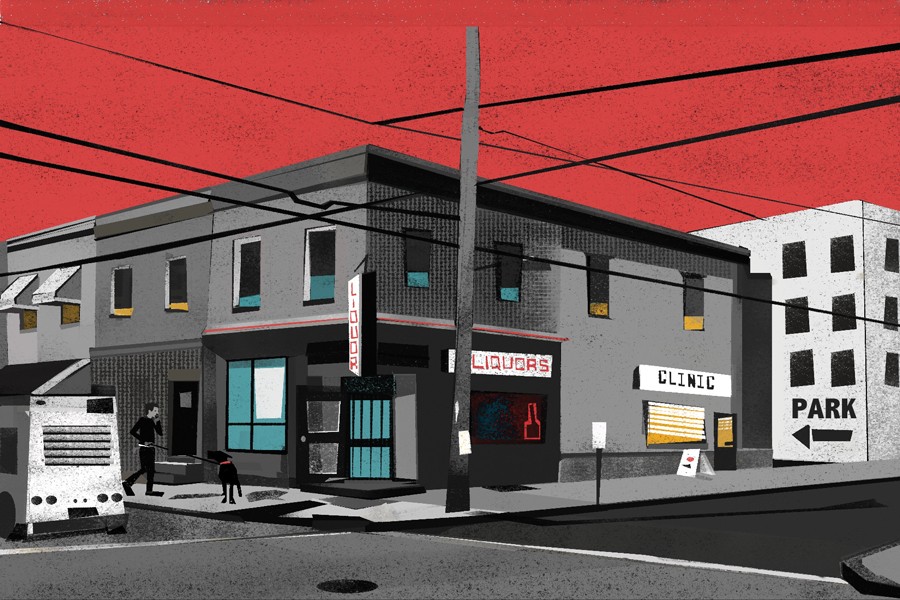 Credit: Linus Curci
/ Published Spring 2016
Denizens of urban neighborhoods often resist certain additions to the community: commercial enterprises like bars or dance clubs, group homes, subsidized housing developments, halfway houses. The phenomenon is common enough to merit an acronym—NIMBY, for "not in my backyard."
Situating a drug treatment center—a DTC, in public health parlance—in a neighborhood is a particularly unpopular move, even in communities where the need is most acute. People with drug problems need a place to obtain methadone and other treatment services. But neighborhoods fear that any facility that attracts addicts will also attract crime to places already dealing with too much urban violence. Debra Furr-Holden, A&S '96, SPH '99 (PhD), an associate professor in the Bloomberg School of Public Health's Department of Mental Health, led a recent study, published in the Journal of Studies on Alcohol and Drugs, that analyzed Baltimore crime statistics in the vicinities of various establishments, including DTCs. The data reveal that community members should be more worried about liquor stores than drug treatment centers.
Context
Urban residents are right to be concerned about safety, property values, noise and traffic, and unpleasant behavior on the street, all of which reduce the quality of their lives. Everyone worries about those things, wherever they live. Research has shown that facilities designed to serve special populations such as people with mental health issues, insecure housing, or drug abuse problems often are stigmatized and disdained. Frequently the main concern is crime—for example, that a DTC will bring with it an increase in violent crimes such as homicides and violent assaults.
Furr-Holden and her co-authors obtained data on violent crimes—defined as homicide, manslaughter, rape, aggravated assault, and robbery—from the Baltimore City Police Department's Uniform Crime Report and plotted more than 9,000 of those crimes on a map. Then, for each of 53 public DTCs located in the city, they tabulated violent crimes committed within 1,400 feet of each center. They did the same for liquor stores, convenience stores, and corner stores. (The key distinction between the last two was ownership: convenience stores are chain operations, while corner stores are independent mom-and-pop shops.) When they calculated the mean number of violent crimes for each type of establishment, they found that roughly the same number of crimes were committed near convenience stores as near DTCs. But the data reveal that 38 percent more violent crimes were committed near liquor stores, and 31 percent more near corner stores.
Upshot
The standard public anxiety about a DTC attracting crime to the neighborhood is not borne out by the data. Crimes tend to cluster around any sort of public establishment because stores, clinics, etc., draw people to the streets and crime happens where there are concentrations of people. But according to these research results, you are significantly more likely to encounter violent crime near a liquor or corner store than a DTC, and neighborhoods often recruit the former (especially corner food stores) while trying to discourage the latter.
Conclusion
"Drug treatment centers are a public health need; they are as necessary as urgent care centers and emergency departments," says Furr-Holden. "Our research shows that DTCs do not impact communities any more than other commercial businesses. Moving forward, communities should work with researchers, policymakers, and DTCs to have an honest dialogue regarding placement of this needed resource."
Share this:
Facebook
LinkedIn
Twitter
More
Reddit
Tumblr
Pocket
Print
Pinterest
Many people forget that buying a new home also means getting new neighbors. If these new neighbors happen to be inconsiderate, rude and obnoxious, you could find yourself in a miserable living situation. From the bossy mayor to the rude dog owner, I've unfortunately lived next to many of these offenders myself, and I can tell you from first-hand experience that it is not fun. Thankfully, there are ways to avoid bad neighbors when house hunting for a new abode. Besides driving around the block to observe strange behavior or neglected lawns, you can also ask local real estate agents for advice. When researching the street, be on the lookout for these seven very bad neighbors. Good luck and happy moving!
The Obnoxious Busybody
This neighbor has nothing better to do than snoop around in other people's business. Live in an HOA community? The obnoxious busybody tends to be the self-appointed HOA police, on the lookout for anyone breaking those arbitrary rules. Typically, the busybody doesn't work (or doesn't seem to anyway), and they appear to lack a robust social life. Instead, they choose to walk around the neighborhood, nitpicking everything wrong with the area. Is someone's yard overgrown? Is the neighbor's car parked on the street again? Don't worry, the busybody will be sure to tell you all about it. Or passive-aggressively slip the offender a note under the door. They focus on the negatives instead of the positives – and they live for getting others in trouble.
How to spot them: As soon as you move into the neighborhood, the busybody will be the first to introduce themselves. And the first to tell you all about the area's rules.
The Gossip Queen
The gossipy neighbor thinks their sole purpose in life is to know anything and everything happening on the street. They love to stir up some serious Melrose Place drama and will be sure to let you know all about it. Are the Greens divorcing? Who's getting full custody? Just wait. You'll know soon enough once the gossip queen gets the scoop. When chatting with this neighbor, be extra careful not to disclose anything you wouldn't want the whole world to know. Keeping this "hot goss" neighbor at a distance will be the only way to maintain your sanity.
How to spot them: Unfortunately, it usually takes at least a few encounters to realize that someone is a complete gossip. However, if a neighbor starts divulging way too much information about the street's residents the first time you meet them, then this should signal an immediate red flag.
The Inconsiderate Dog Owner
Unfortunately, there seems to be at least one of these neighbors in every community. This neighbor thinks it's perfectly acceptable to leave his dog outside at all hours of the day and night. Despite the constant (read: non-stop) barking, the neighbor refuses to quiet his pet. Fellow neighbors may have confronted this offender numerous times, but it hardly matters. Unless you're prepared to call in animal control, you'll just have to listen to the racket.
How to spot them: Before buying a home, listen out for any sign of obnoxious barking within earshot of the house. You may have to walk up and down the street at different times during the day to be sure.
The Non-Stop Partier
The last thing you want is to unknowingly move next door to a group of party hardy neighbors (read: frat house). These people seem to spend 99.9% of their time outdoors and have no problem blasting loud music at all hours of the day and night. Every weekend they invite scores of friends over for beer pong and pool parties. These friends park along the street and occasionally block your driveway.
How to spot them: It's easy to spot loud neighbors. Why? Because you can usually hear them from a mile away. When house hunting, be sure to pay attention to the number of cars in the neighbor's driveway. More cars usually means more guests. Also, listen out for noise while perusing the yard.
The Property Line Offender
Perhaps your neighbor put up a fence or planted trees as a divider. If it happens to be crossing over into your property, you should address the issue as soon as possible. In their mind, what's yours is mine. Except it's not. If you've already moved in to your house, make sure the offender has a firm understanding of where your property line starts and ends from the get-go.
How to spot them: Chances are good that the properly line offender occasionally (if not, always) rakes their leaves into the neighbor's yard. They may also trim or cut back their neighbor's shrubbery without seeking permission. If you start to notice a neighbor encroaching on someone else's property, this could be a surefire sign that there's a property line offender involved.
The Negligent Landscaper
There's always the neighbor who doesn't take care of his yard (or his home). You know the one because you spotted their dumpy property the second you drove down the street. However, you should know that this offender could be doing more than just damaging the street's aesthetics. He or she could also be hurting the neighborhood's resale potential as well. Make sure to keep this in mind before purchasing a home near the negligent landscaper.
How to spot them: The better question is how do you not spot them. You noticed the negligent yard almost immediately when exploring the block.
The Mayor
While not always a bad thing, most neighborhoods seem to have at least one self-appointed "mayor." Typically, the mayor of the community has been living on the street the longest. They tend to shy away from change, and can be a pain if and when you do things differently after moving in. Is there a new development popping up nearby? A local town hall meeting taking place? They'll let you know and most likely, will drop a flyer off at your door. While street mayors have the potential to bring neighbors together for the greater good, they can (unfortunately) be bossy busybodies as well.
How to spot them: Almost immediately after moving in, neighbors will tell you about the street's mayor. So when looking at a house, be sure to ask around about who runs the show in the area.
Look, having neighbors nearby creates the perfect environment for disputes to arise.
Whether issues stem from noise complaints, privacy issues, your neighbor's trees, or boundary disputes.
It goes without saying that neighbor law is an important asset that you may need when conflicts arise.
So, what is neighbor law, and how can you learn more about it?
To find out, let's take a look at 3 scenarios of disputes with neighbors. And what you can do about them!
What is neighbor law?
Neighbor law covers the many disputes that may occur between two individuals that live side by side. Of course, there are many sorts of disputes that can, and do, arise.
Disputes covered under neighbor law include:
Fence laws,
Boundary disputes,
Noise complaints (i.e. dogs, loud cars, yelling),
Conflicts over trees or landscaping,
Harassment from neighbors,
Other nuisance complaints.
Neighbor disputes can occur for a variety of reasons, and they are certainly nothing new! As a result, there is a body of law that exists specifically to help resolve disputes between neighbors.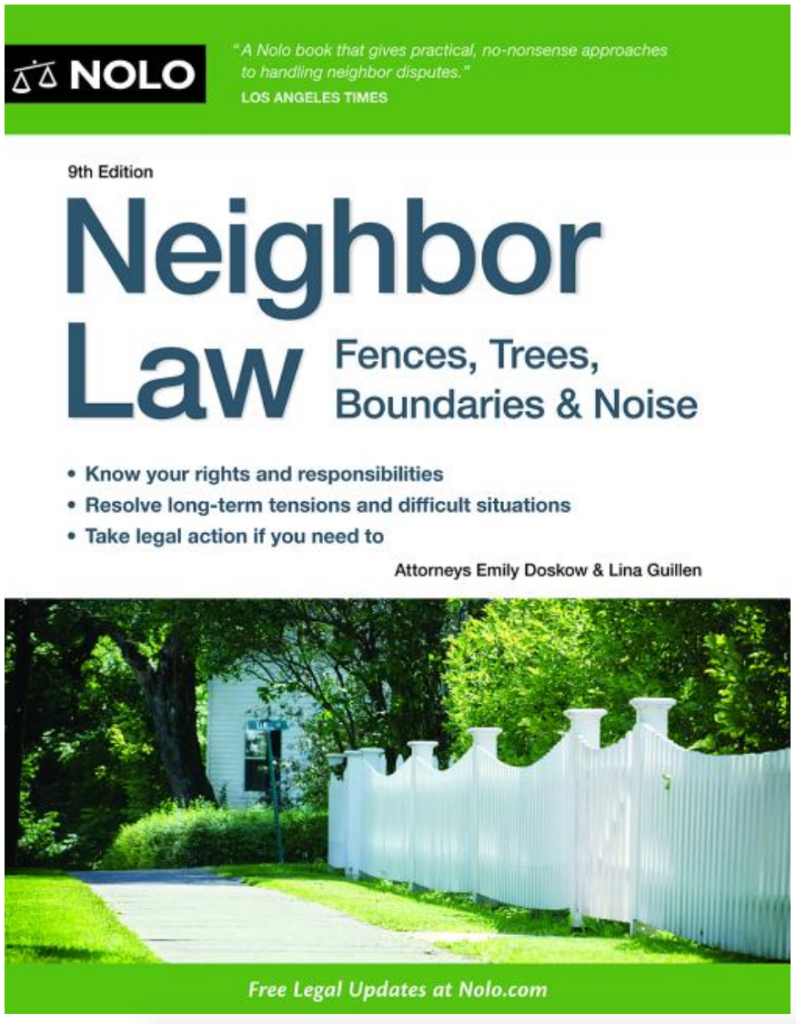 Learn More about Neighbor Law!
A good source to learn more about dealing with neighbors is Neighbor Law: Fences, Trees, Boundaries & Noise.
You can take 20% off of Neighbor Law with COUPON CODE: "BOW" in our bookshop.
Neighbor Dispute #1: Boundary and Fence Issues With Neighbors
One of the most common neighbor disputes is perhaps property boundary issues. After all, fences exist not only for privacy, but also for the purpose of keeping others (mostly neighbors) out.
Property boundary disputes can exist in two different forms; trespassing, and encroachment.
What is trespassing?
The word "trespass" refers to the intentional unauthorized use of land by other people, their animals, or their vehicles.
Acts of trespassing include: unauthorized hunting or fishing, a neighbor who harvests their neighbor's crops, or grazing cattle on unauthorized land.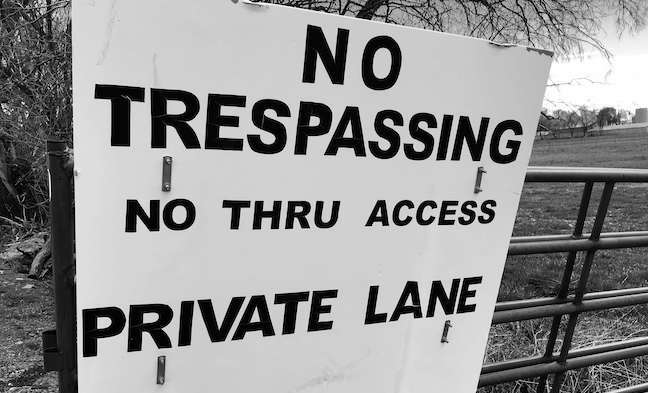 What is encroachment?
Encroachment occurs when a person (usually a neighbor) builds on or uses your land and attempts to claim ownership.
Encroachments can include: a fence built on your property, a shed which partially enters your property, or a garden bed which is partly on your land.
How Do I Resolve Property Boundary Disputes with Neighbor Law?
Such as most other disputes with neighbors...
Property boundary disputes are often best resolved through talking with your neighbors.
After all, you may be living next to them for a long time. Building a culture of resentment may be more stressful than correcting your neighbor's actions involving police or the courts.
Nonetheless, if you need to take the property dispute with your neighbor to the next level. You may want to talk with a lawyer.
But you will certainly want to do your research first!
For more info on property disputes check out Dealing with a Property Line Dispute: Don't Fence Me In (or Out).
Neighbor Dispute #2: What Can I do about a Loud Neighbor?
Unfortunately, many neighbors are inconsiderate of others. As a result, having a loud neighbor, or even neighbors, is not all that uncommon.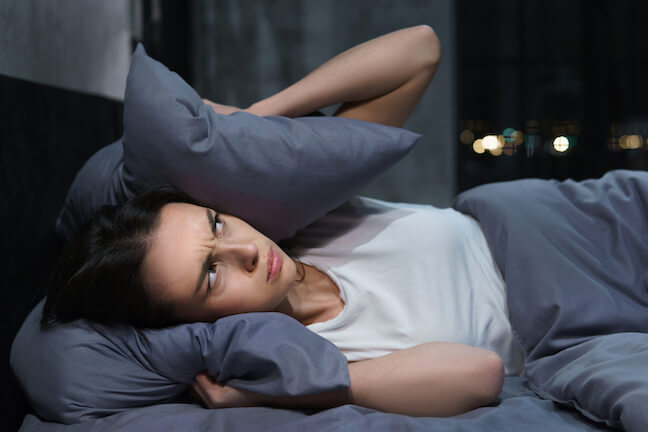 So what should you do about it?
Again, in my experience, the first step to dealing with issues with your neighbors, is to have a conversation.
Other courses of action to deal with loud neighbors include:
Issuing a Stern Warning,
Hiring a Mediator,
Calling the Police,
Involving the HOA,
Filing a Lawsuit.
The solution that works best for you will greatly depend on your specific circumstances. Some cities have stricter noise ordinances than others, so the police may not be able to help very much.
If you chose to file a lawsuit on your own, you must weight the benefits with the costs. The benefits may be a quiet neighbor, and even some extra cash.
On the other hand, the cost of having an angry neighbor. And the costs of filing a lawsuit you may not win, may make the effort more trouble than it's worth.
Neighbor Dispute #3: Conflicts with Trees and Landscapes
The final neighbor law scenario we will take a look at is: landscape and tree conflicts. This is yet another common source of dispute between neighbors.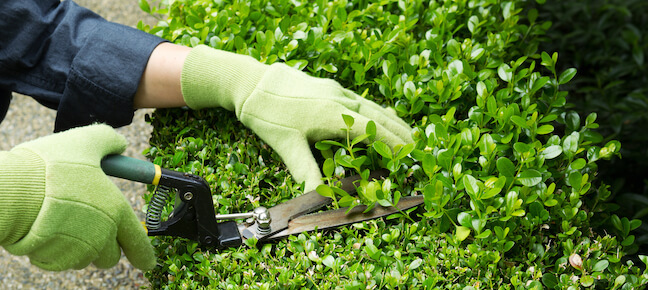 Whether your neighbor has a garden bed that encroaches on your land, branches of their tree stretching out into your driveway, or a tree that drops gumballs all over your lawn…
You better bet that there are laws which cover such disputes between neighbors.
Although specific laws vary from state to state.
As a general rule, you are typically allowed to prune trees and shrubs up to the property line, as long as it is done in a manner that does not harm the tree.
For more information on handling this type of dispute check out the Tree and Neighbor Law Blog.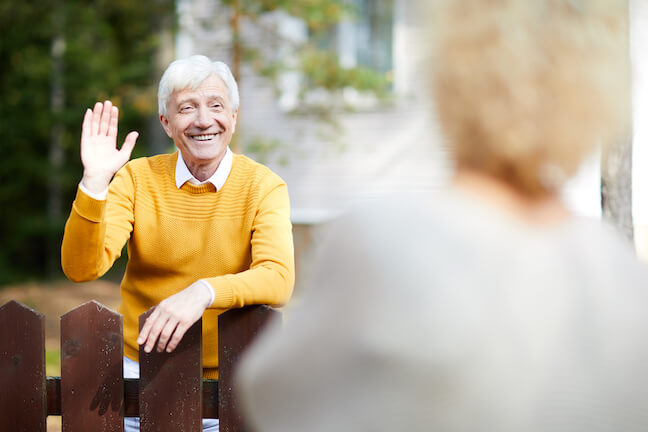 The Final Word on Neighbor Law
Hopefully this article gives you a good overview of neighbor law, and the sources where you can find more information on the subject.
There is truly too much to cover in one article. I highly recommend that you check out the NOLO's book Neighbor Law: Fences, Trees, Boundaries & Noise. Use Coupon Code "BOW" For 20% off!
Find that book and more in our bookshop.
That is all for now! Until next time, thanks for visiting!
Want more to read? Check out our COVID-19 Law Tracker.
Book of the Week Series
BOOK TITLE: Neighbor Law: Fences, Trees, Boundaries & Noise.
WEEK OF: May 24th, 2020 to May 30th, 2020.
What is the Book of the Week (BOW) Series?
Each week we pick one of our favorite law books, and cover dive into the topics it covers.
Get Notified! Subscribe to our newsletter to get notified the next time we release a book of the week!
Lifestyle Editor, HuffPost
Personal Finance Writer
Full-time workers who make minimum wage can't afford a two-bedroom rental home in any state in the U.S. without spending more than the recommended 30 percent of their income, according to a report from the National Low Income Housing Coalition.
The group's annual "Out of Reach" report compares minimum wages and housing costs in states, metropolitan areas and counties across the country. This year's results show the hourly wage rate needed for a "modest" two-bedroom rental in 2020 is more than double the federal minimum wage of $7.25 per hour in all but one state and Puerto Rico.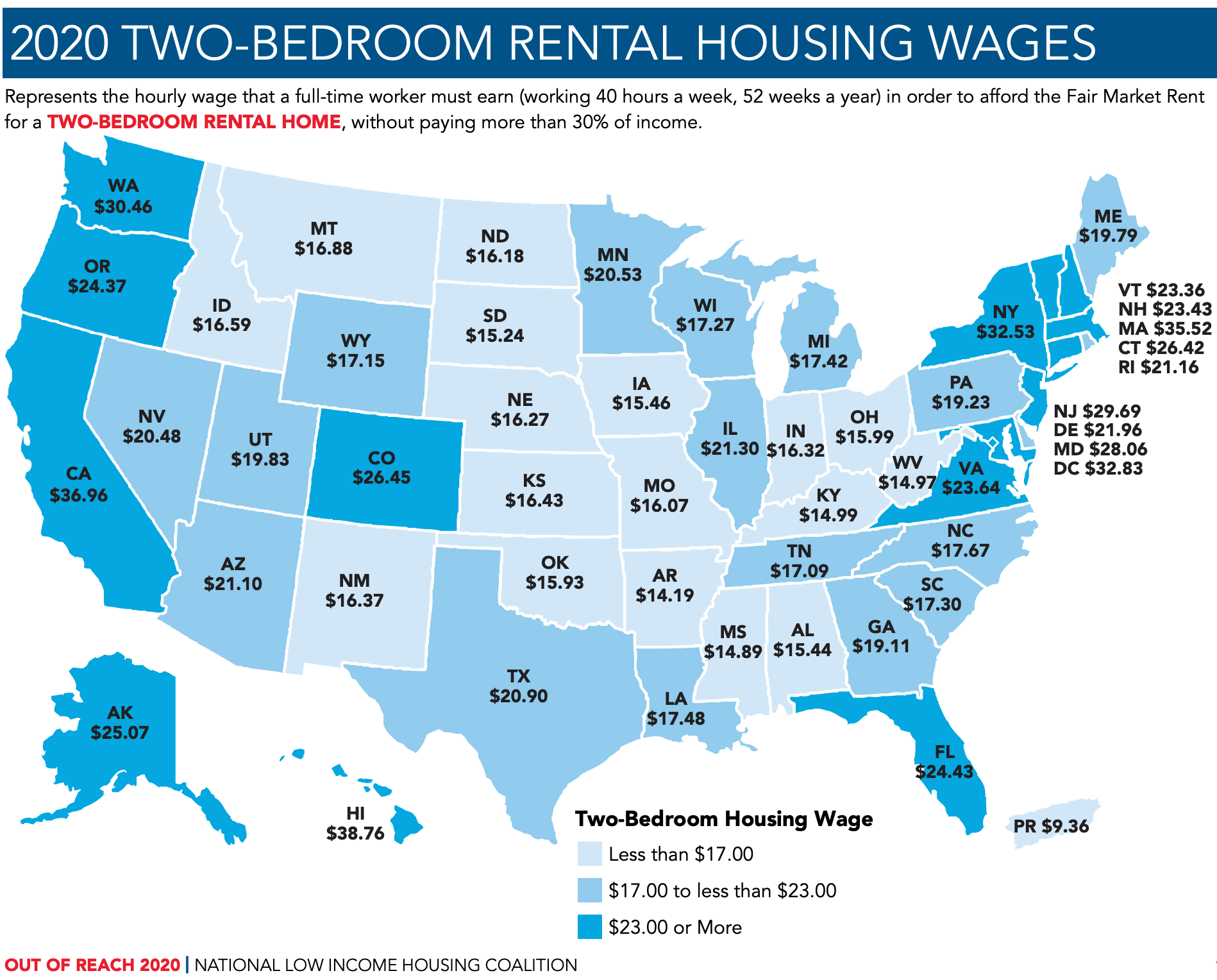 Arkansas has the lowest hourly income needed for a two-bedroom rental at $14.19, while the state minimum wage is $10.00, the report said. Hawaii demands the highest income of renters: Workers need to make $38.76 to rent a two-bedroom there, and the state minimum wage is just $10.10.
At federal minimum wage, the average American worker would need to log 97-hour weeks for 52 weeks per year to afford a two-bedroom apartment or rental home, according to the report. For the overwhelming majority, not even sharing a dual income with a federal minimum wage-earning partner would cover a two-bedroom rental in their state.
It's a grim outlook similar to the group's previous reports, which also showed sobering disparities between income and rent. The report's authors say poor political decisions are to blame, as well as the coronavirus pandemic, which has only compounded the problem.
"Housing is a basic human need, but millions of people in America cannot afford a safe, stable home," stated NLIHC President and CEO Diane Yentel in a press release. "The harm of this enduring challenge is laid bare during the COVID-19 pandemic, when millions of people in America risk losing their homes. The lack of affordable homes for the lowest-income people is one of our country's most urgent and solvable challenges, during and after COVID-19; we lack only the political will to fund the solutions at the scale necessary. It's time for Congress to act."
Minimum wage hasn't kept up with inflation: In 1968, the federal minimum wage was equivalent to $12.13 in 2020 dollars ― nearly $5 higher than today's actual federal minimum wage.
House Stealing
The Latest Scam on the Block
What do you get when you combine two popular rackets these days—identity theft and mortgage fraud? A totally new kind of crime: house stealing.
Here's how it generally works:
…The con artists start by picking out a house to steal—say, YOURS.
…Next, they assume your identity—getting a hold of your name and personal information (easy enough to do off the Internet) and using that to create fake IDs, social security cards, etc.
…Then, they go to an office supply store and purchase forms that transfer property.
…After forging your signature and using the fake IDs, they file these deeds with the proper authorities, and lo and behold, your house is now THEIRS.*
There are some variations on this theme…
…Con artists look for a vacant house—say, a vacation home or rental property—and do a little research to find out who owns it. Then, they steal the owner's identity, go through the same process of transferring the deed, put the empty house on the market, and pocket the profits.
…Or, the fraudsters steal a house a family is still living in…find a buyer (someone, say, who is satisfied with a few online photos)…and sell the house without the family even knowing. In fact, the rightful owners continue right on paying the mortgage for a house they no longer own.
It can get even more complicated than this, as we learned in a recent case out of Los Angeles that we investigated with the IRS. Last year, a real estate business owner in southeast Los Angeles pled guilty to leading a scam that defrauded more than 100 homeowners and lenders out of some $12 million. She promised to help struggling homeowners pay their mortgages by refinancing their loans. Instead, she and her partners in crime used stolen identities or "straw buyers" (people who are paid for the illegal use of their personal information) to purchase these homes. They then pocketed the money they borrowed but never made any mortgage payments. In the process, the true owners lost the title to their homes and the banks were out the money they had loaned to fake buyers.
So how can prevent your house from getting stolen? Not easily, we're sorry to say. The best you can do at this point is to stay vigilant. A few suggestions:
If you receive a payment book or information from a mortgage company that's not yours, whether your name is on the envelope or not, don't just throw it away. Open it, figure out what it says, and follow up with the company that sent it.
From time to time, it's also a good idea to check all information pertaining to your house through your county's deeds office. If you see any paperwork you don't recognize or any signature that is not yours, look into it.
House-stealing is not too common at this point, but we're keeping an eye out for any major cases or developing trends. Please contact us or your local police if you think you've been victimized.
* – Since the paperwork is fraudulent, the house doesn't legally belong to the con artists.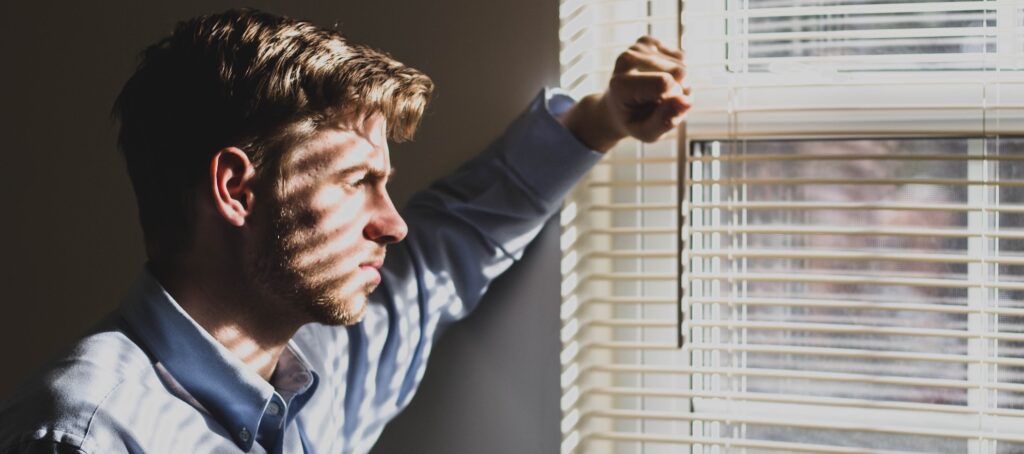 Renting out a place you own for short-term travelers on Airbnb, Vacasa, Vrbo, HomeAway or other online platforms can be a great way to generate extra income, but owners and renters should be aware of the negative perceptions and concerns they may encounter from their next door neighbors.
A recent survey of nearly 1,000 people across the country by home services marketplace platform Porch outlines some of the common issues neighbors have with short-term rentals next door.
Topping the list of concerns was safety: 50 percent of respondents said that they would feel less safe if their next door neighbor began hosting short-term renters.
Another finding is that 40 percent thought their home values would decrease if their closest neighbors turned to short-term renting, compared to 47.8 percent who thought there would be no change in their home value, and just 12 .2 percent who thought that having short-term rentals next door would increase their home values.
In reality, having Airbnb rentals nearby specifically actually increases both rent and home sale prices (specifically, a 10 percent increase in Airbnb listings leads to a 0.42 percent increase in rents and a 0.76 percent increase in house prices) according to a separate 2017 study.
But Porch's new survey from 2019 shows that there appears to be some specific concerns that respondents have about short-term rentals in their neighborhood. Overall, only 47.6 percent of those who used online short-term platforms themselves approve of short-term rentals in their own neighborhood. Out of those who haven't used such services, only 22.4 percent approve having them nearby.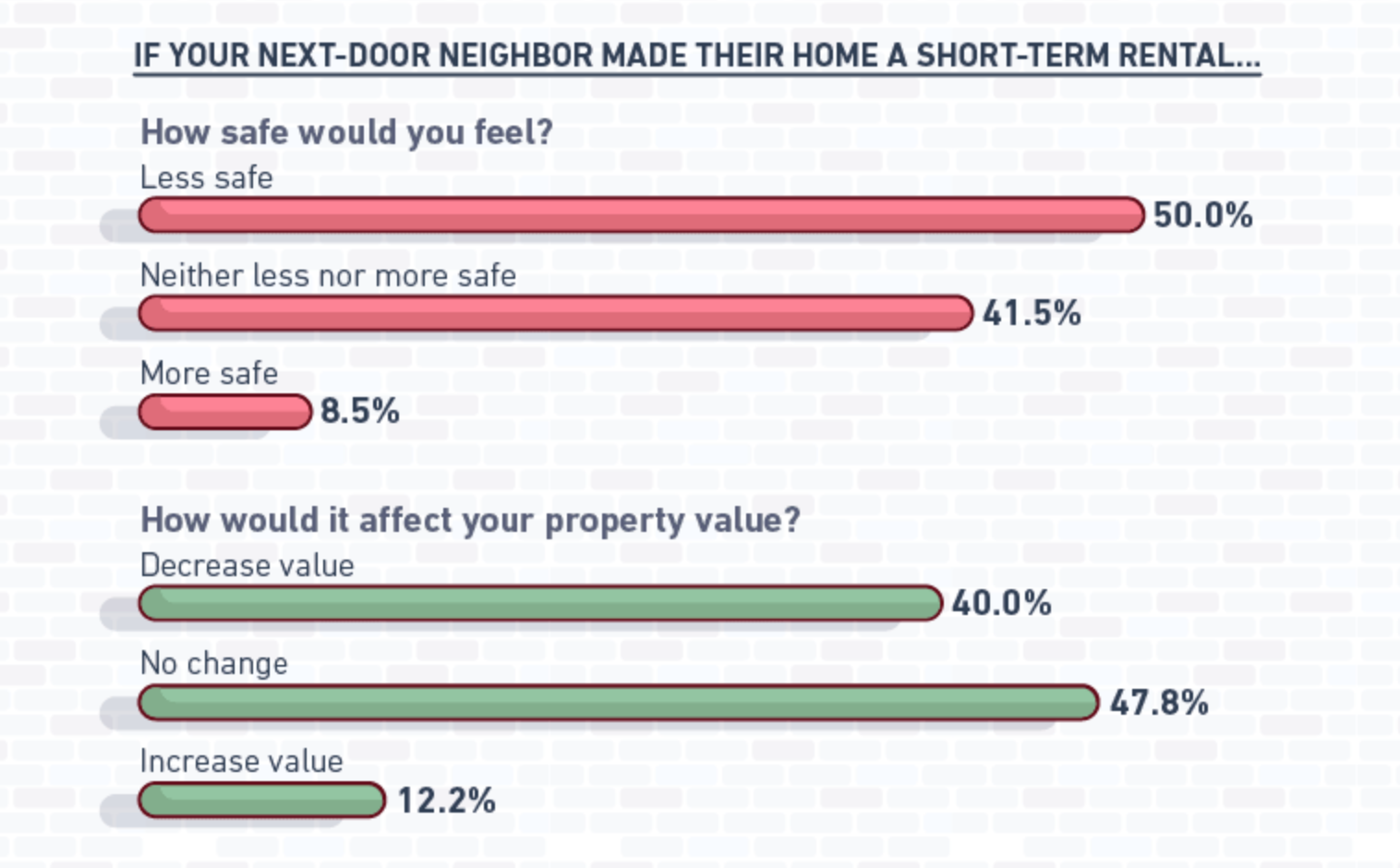 Courtesy of Porch.
"Home rentals can also come with other fears, such as decreasing property values or acquiring less friendly neighbors — but that isn't always the case. Rhode Island, Arizona, Massachusetts, and Washington, among other states, have passed laws and regulations for homeowners who choose to rent their spaces, typically for 25 to 30 days or less at a time," reads the report.
To conduct the study, Porch asked 990 homeowners and renters across the country about their opinions and experiences with short-term rentals. Of those, 50 percent said they would feel less safe if their next-door neighbor turned to short-term renting. The most comment safety concerns include noise (49.7 percent), not knowing the lodgers (41.9 percent) and the fear of renters hosting parties (36.3 percent).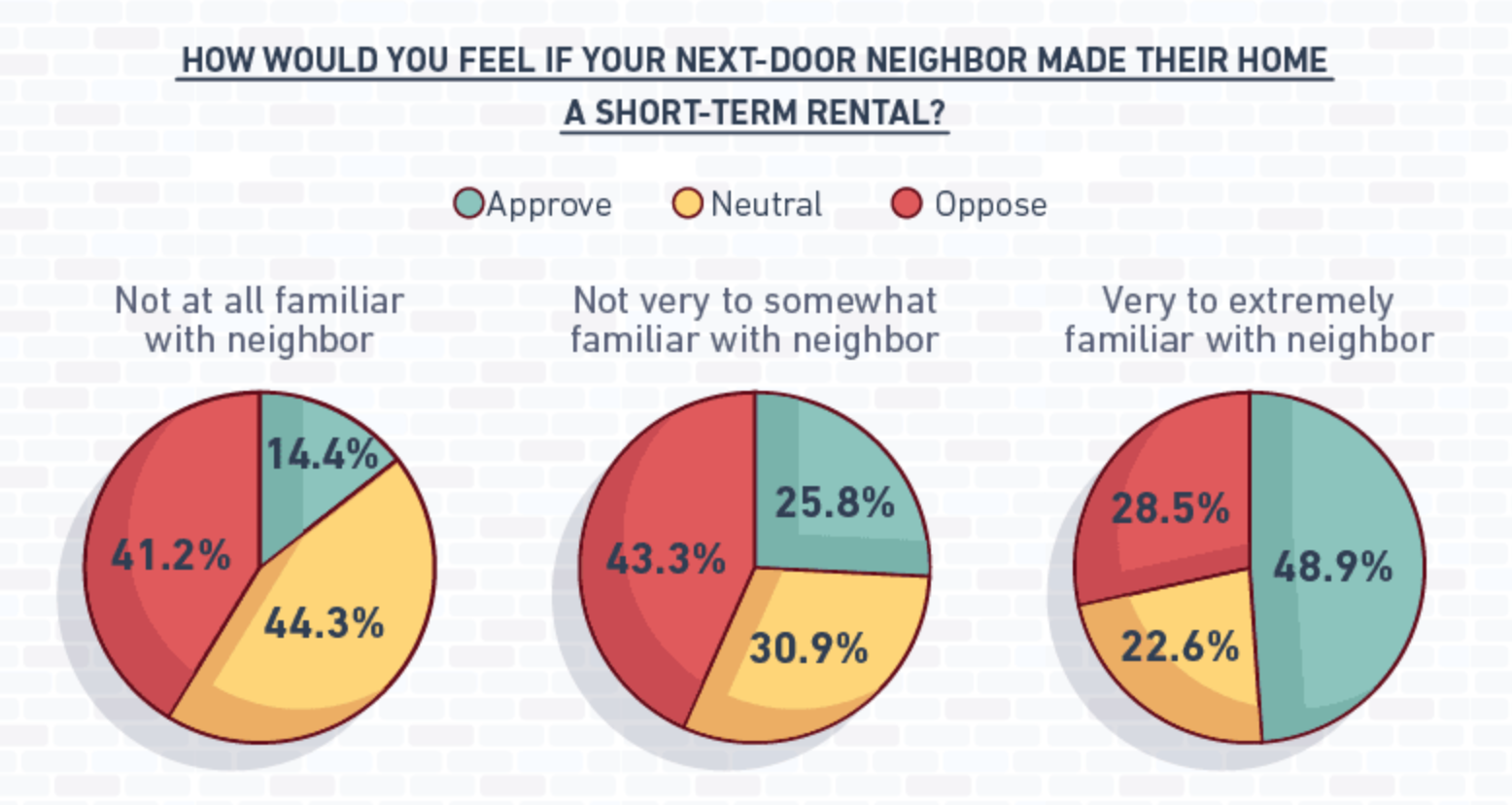 Courtesy of Porch.
Unsurprisingly, age plays a major role in residents' openness toward short-term rentals — 77.5 percent of baby boomers and 78.9 percent of generation Xers said they would not open their homes to short-term renting. By contrast, only 64 percent of millennials said the same.
Ultimately, these fears may be overstated – nearly half of respondents couldn't say whether there were short-term rentals happening in their neighborhood and only 17.3 percent of those who did had a negative experience.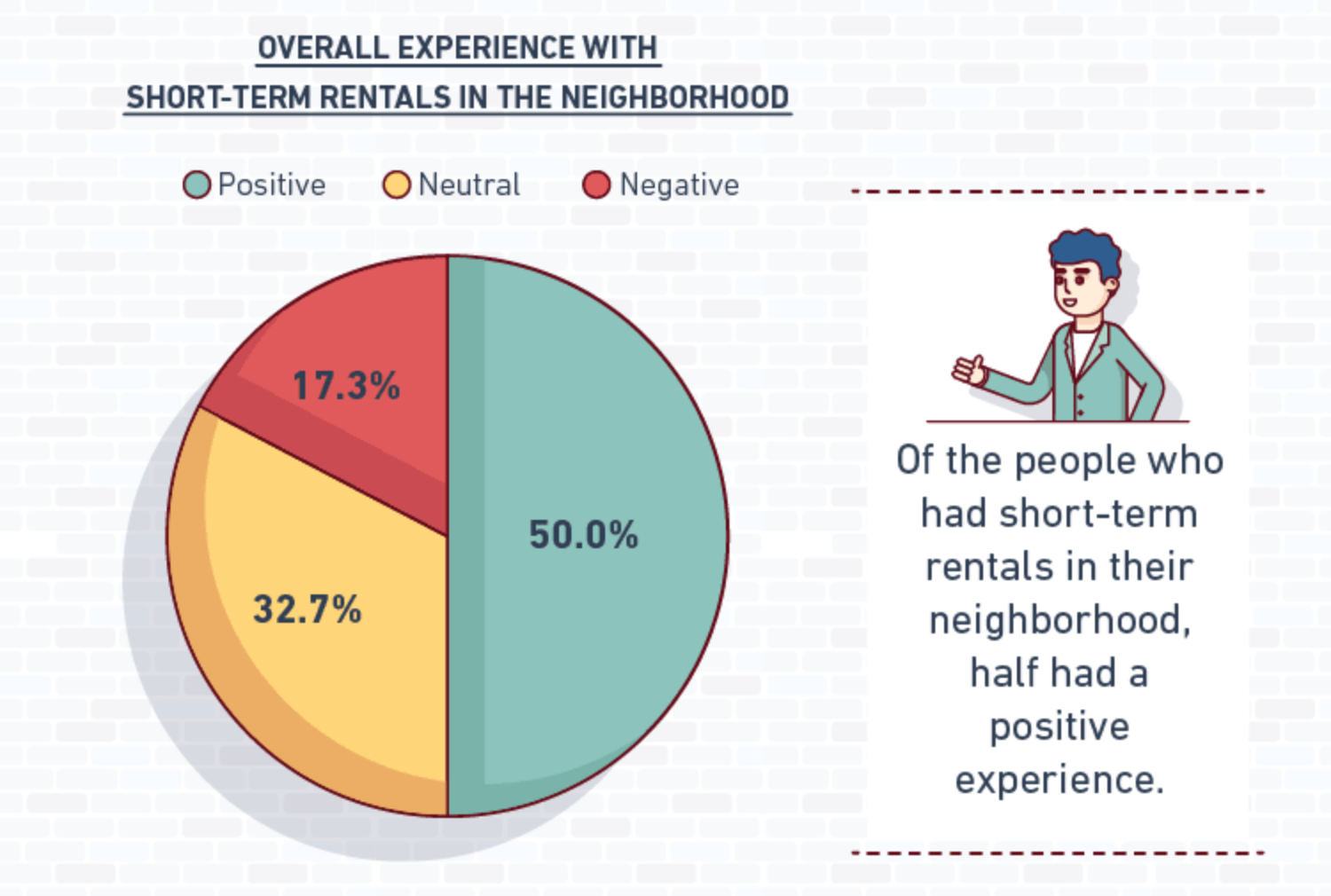 Courtesy of Porch.
But above all, distrust of short-term rentals often comes down to unfamiliarity — among those who know their next-door neighbor were over three times more likely to approve nearby short-term lodgers. People who have used or had personal experiences with short-term rental also tended to worry about the safety and home value decreases related to them much less.
"Negative associations with neighborhood rentals dropped when respondents reported personal experiences with them in their own neighborhood," reads the report.
How do you stay ahead in a changing market? Inman Connect Las Vegas — featuring 250+ experts from across the industry sharing insight and tactics to navigate threat and seize opportunity in tomorrow's real estate market. Join more than 4,000 top producers, brokers and industry leaders to network and discover what's next, July 23-26 at the Aria Resort. Hurry! Tickets are going fast, register today!
Thinking of bringing your team? There are special onsite perks and discounts when you buy tickets together. Contact us to find out more.
Correction: This article was updated after publication to change an incorrect headline and wording in the body copy that erroneously said most respondents were concerned about losing home value to short-term rentals next door. We apologize for the errors.
Smaller firms, unfortunately, can be highly susceptible to incidents of fraud. Here's some advice on protecting your company and instituting a policy to prevent external (and internal) theft.
The amount of fraud being perpetrated against businesses is getting worse, both in terms of the number of instances and the amount of money that is being lost, and some of that can be attributed to worsening economic times, according to research. Almost half of the companies around the world surveyed by PriceWaterhouseCoopers (www.pwc.com) in 2009 reported that they suffered one or more instance of economic crimes. The survey, which involved 3,000 executives of businesses large and small in 54 countries, found that 88 percent of U.S. companies that reported some type of fraud also reported declines in financial performances. In addition, three-fourths of the crimes against businesses in the U.S. were carried out by insiders.
For small and mid-sized businesses, the vulnerability to fraud can be compounded because of the sometimes informal nature and the fact that fewer staff members can result in less oversight — and a lack of checks and balances.
'Small businesses tend to be very informal in nature. A lot of times they're either formed with friends or family members, and all the formalities are not in place as they would be in a larger business,' says Elena N. Lougovskaia, co-founder of Lougovskaia Boop, LLC (www.lougoboop.com), a law practice in Cleveland, Ohio, focused on business law and commercial litigation. 'Employees wear many different hats and perhaps decision makers should be separated from people who sign the checks or one person should be responsible for signing check and a separate person should be responsible for accounting, processing invoices, and purchasing.'
The following pages will cover the types of fraud against business, how to detect fraud in your business, and how to set up policies and procedures to prevent your business becoming a victim of fraud.
How to Protect Your Business against Fraud: Types of Fraud against Business
The media is filled with stories of consumer victims of fraud. But the reality is that businesses, especially smaller enterprises, are more often the victims of fraud than consumers. The types of fraud can vary wildly, from accounting scams carried out by employees to fraudulent returns from customers to data theft by outsiders. Businesses have less protection than the consumer and, in some cases, can be held responsible in a business fraud scheme, owing liability to banks, shareholders, insurers, credit card processors and other entities. New laws also hold businesses accountable for liability in the event of some types of fraud perpetrated by third parties, such as data breaches.
Sources of Business Fraud
In order to understand the types of fraud that your business may be vulnerable to, you must first understand the different sources of these crimes. Most professionals agree that the top sources of business fraud, ranked in the order of frequency and cost, are as follows:
Employees and Officers
In previous surveys, PriceWaterhouseCoopers had found that the sources of crimes against business were evenly split between insiders and outsiders. But in the 2009 survey, the numbers tipped in favor of insiders carrying out the majority of crimes — in 76 percent of the cases in the U.S., according to the survey. The increased financial pressures in many companies have also prompted a rise in the amount of fraud committed by middle managers, which now accounts for 42 percent of internal frauds globally from 26 percent in 2007, the survey found. Meanwhile, the Association of Certified Fraud Examiners (ACFE) (www.acfe.com) estimates that business organizations lose 5 percent of annual revenue to fraud by employees and officers.
'Managers and small business owners have a tendency to trust their employees to a higher degree and, because they are doing more, they may not be as detail oriented as they should be,' says Allan Bachman, education manager for the ACFE. 'That level of trust is often betrayed. Sometimes employees start taking advantage of the fact that the boss isn't looking and thinks I'm doing a great job.'
The most common types of insider frauds include theft of assets and accounting frauds, but this type of crime can also include other categories, such as fraudulent worker's compensation claims. 'If you're in a no-fault worker's compensation state, as long as they're injured within the scope of employment, they can receive compensation for their injuries,' Lougovskaia says. 'That's an area where employees could be taking advantage.'
Employees, managers, and directors have the inside track and understand how a business works. That's why they are able to perpetrate so many different types of schemes — and how they can often go undetected. Bachman says that the biggest source of insider fraud against businesses involves purchasing and procurement of goods and supplies. Insiders may be buying more goods than a business needs and lining their own pockets or paying invoices to an external third party for fraudulent orders. Other common schemes, says Bachman, include creating fictitious vendors or no-show employees — who get paid for doing nothing. Accounts payable is another area where insiders may be skimming money by taking cash payments and failing to report them or replacing today's payments with cash paid at later dates.
Customers
Customers can also be notorious for trying to perpetrate fraud against businesses. Whether writing bad checks, using stolen credit cards, returning items not purchased from a business, or filing fraudulent injury and liability claims, there are a whole host of schemes that customers can perpetrate that will cost your business money.
'This is a very litigious society, so if you own a store or surface where customers walk or you have a parking lot, you are susceptible to people claiming they fell and injured themselves,' Lougovskaia says. 'If you don't have any surveillance and safety procedures in place, you are susceptible to frivolous liability complaints.'
False return schemes are another type of fraud that tends to impact retailers. People sometimes bring back merchandise from one store to another or they bring back merchandise that has been used. 'I've seen frauds where someone walks into a store and bought three pieces of merchandise, went out to their car and put the merchandise away, and came back into the store and picked the same stuff up and put it in a bag and walked out with it,' Bachman says.
Contractors
Businesses are often the target of unscrupulous contractors' overcharging, over billing, kick backs, failing to perform contracted work or service, and other actions.
Some vendors you hire may try to scam you by billing for work they never complete. 'I can come into your company to provide carpet cleaning and you give me the alarm code and I come in once a month instead of once a week but bill for providing the service once a week,' Bachman says. 'Of you can short out services or goods because no one is paying attention. You order 50 chairs and I send 45. There are a lot of different ways of doing this.'
Log In or Subscribe
Already have an account?
New to NeighborhoodScout? Create an account to add this page to your saved places.
Peoria, IL (Crime)
Safest Peoria neighborhoods
Sankoty
Edwards
Alta
Detweiller Park
W Willow Knolls Dr / N Terra Vista Dr
Pioneer
Northwest Peoria
Bradley University
Norwood
Central Peoria North
Analytics built by: Location, Inc.
Raw data sources: 18,000 local law enforcement agencies in the U.S.
Date(s) & Update Frequency: Reflects 2020 calendar year; released from FBI in Sept. 2021 (latest available). Updated annually. Where is 2021 data?
Methodology: Our nationwide meta-analysis overcomes the issues inherent in any crime database, including non-reporting and reporting errors. This is possible by associating the 9.4 million reported crimes in the U.S, including over 2 million geocoded point locations…. Read more about Scout's Crime Data
With a crime rate of 41 per one thousand residents, Peoria has one of the highest crime rates in America compared to all communities of all sizes – from the smallest towns to the very largest cities. One's chance of becoming a victim of either violent or property crime here is one in 25. Within Illinois, more than 97% of the communities have a lower crime rate than Peoria.
Importantly, when you compare Peoria to other communities of similar population, then Peoria crime rate (violent and property crimes combined) is quite a bit higher than average. Regardless of how Peoria does relative to all communities in America of all sizes, when NeighborhoodScout compared it to communities of similar population size, its crime rate per thousand residents stands out as higher than most.
Now let us turn to take a look at how Peoria does for violent crimes specifically, and then how it does for property crimes. This is important because the overall crime rate can be further illuminated by understanding if violent crime or property crimes (or both) are the major contributors to the general rate of crime in Peoria.
For Peoria, we found that the violent crime rate is one of the highest in the nation, across communities of all sizes (both large and small). Violent offenses tracked included rape, murder and non-negligent manslaughter, armed robbery, and aggravated assault, including assault with a deadly weapon. According to NeighborhoodScout's analysis of FBI reported crime data, your chance of becoming a victim of one of these crimes in Peoria is one in 104.
In addition, NeighborhoodScout found that a lot of the crime that takes place in Peoria is property crime. Property crimes that are tracked for this analysis are burglary, larceny over fifty dollars, motor vehicle theft, and arson. In Peoria, your chance of becoming a victim of a property crime is one in 32, which is a rate of 31 per one thousand population.
Importantly, we found that Peoria has one of the highest rates of motor vehicle theft in the nation according to our analysis of FBI crime data. This is compared to communities of all sizes, from the smallest to the largest. In fact, your chance of getting your car stolen if you live in Peoria is one in 263.
We talked to a top criminologist about how burglars break into homes and how you can protect your property.
If you're worried about having your home broken into, you're not alone. According to a recent study by Safewise, burglary is the most feared property crime. And that fear isn't baseless: statistics from the FBI show that break-ins are common occurrences in the US, with more than 1.1 million burglaries in 2019. Some might be surprised to learn that more burglaries occurred during the day than at night. The average loss from those burglaries was $2,661.
To understand how and why burglaries happen — and how you can help prevent them — I talked to James Lynch, a professor and former chair of the Department of Criminology and Criminal Justice at the University of Maryland. Many of the insights he provided were surprisingly simple and helpful.
Here's how burglars break into homes, and how to help limit the risk of being burglarized.
Most common methods burglars use to break in homes
While it may sound simple, the most common way burglars enter homes is through an unlocked door or window. This is according to a survey of 86 inmates convicted of burglary, conducted by KGW-TV in Portland, Oregon.
"Professional burglars who have some skills will pick a target not just because it's vulnerable, but also because it's more likely to have the type of belongings that could easily be turned into cash," Lynch said.
"If there's evidence of affluence, where a burglar could get a good return on their investment, that type of home will attract burglars," Lynch continued. "But it depends on the burglar's level of sophistication. Some will go around without much planning and try doors until they find one that's open."
When doors and windows were locked, burglars surveyed said they preferred kicking in the door as opposed to breaking a window. Kicking a door in makes less noise than broken glass and doesn't pose a safety risk to the burglar.
Single-family homes in the middle of the street are more likely to be broken into than homes on the corner. This may be due to the greater visibility corner homes have. Conversely, in apartment buildings, Lynch pointed out that corner units with two sides of exposure have a greater likelihood of getting hit than units with only one side of exposure.
Studies in the UK point to a pattern of repeat victimization. "If you were burglarized once, there's a good chance you'll be burglarized again within the next 10 days," said Lynch. "There are two theories on this pattern. One is the burglars saw something they couldn't take the first time so they come back for it. The second is they've already found a way to gain entrance or get past your security and they want to capitalize on that before you have a chance to repair your door or window."
This pattern holds for near-repeat victimization. For instance, if the house next door gets burglarized, the probability of your house getting burglarized increases, according to Lynch.
"These patterns are consistent with burglary as an occupation," Lynch said.
In addition to doors and windows, accessing your home through your attached garage is another method burglars use. People often leave the door from the house to the garage unlocked and may not be as diligent about securing garage windows and walk-in doors.
Simple as it seems, locking your door is one of the easiest ways to protect your house from break-ins.
How you can stop home break-ins from happening to you
There are several steps you can take to protect your home, loved ones and belongings from burglars. But the most important step is to secure your doors and windows.
Locks
As simple as locking doors and windows sounds, a survey by YouGov showed that 7% of Americans surveyed do not lock their doors when they go out, and 23% do not lock them when they're home. Locked doors and windows provide an added deterrent for break-ins.
"If people would just lock their doors and windows, that would prevent a lot of burglaries," Lynch said.
Another tip is to rekey your locks when you first move in: You don't know who the previous owner gave keys to. By rekeying your locks, you can know and control who has access to your home. This can also give you the opportunity to improve the quality of your locks. The Orlando Police Department recommends double-cylinder deadbolt locks.
For even more security, consider installing secondary locks on your windows. A track lock on vinyl or aluminum windows can prevent the window from freely moving up and down. And if you have an attached garage, be sure to lock the house door that accesses the garage.
Doors
Exterior doors should be solid enough that they're difficult to kick open. They should not have windows that can be broken, giving a burglar access to the lock. Install peepholes at eye level on both your front and back doors, and check them before opening your door to visitors.
Security systems
One of the best ways to deter burglars is with security cameras and home alarm systems . In the KGW survey, burglars said security cameras made them less likely to target a residence. They also said they would leave the property immediately if an alarm sounded.
As part of your security system, you may also want to install motion-activated lights . Having a well-lit exterior will help keep burglars away at night.
"There is a high positive correlation between having a security system and preventing burglaries," said Lynch. "If you don't have a home security system and you've been burglarized, it would be worth investing in one so you don't become a repeat victim."
These basic tactics are the best research-based methods for preventing burglaries.
Considering buying home security cameras? Check out our coverage of the best security devices on the market, including the best cheap security cameras , the best indoor and outdoor security cameras , the best wireless security cameras , the best video doorbell cameras and much more .
In a considerable number of communities across the United States, including in Southern California, the homeless population is spreading. Not only is the number of homeless people increasing, but where people without permanent homes are congregating is expanding beyond areas that traditionally were associated with people lacking permanent places to live. This has resulted in homeless individuals at times congregating on private property. Indeed, homeless people may go so far as to set up camps or encampments on private property. If this has happened, you may wonder what you can do to remove homeless people from your private property.
Call the Authorities
If you've trespassers on your property, including homeless people, the first step you need to take is to call the police or sheriff. Different counties and cities in Southern California, and elsewhere throughout the state, have different procedures and practices when it comes to trespassers (including homeless individuals) on private property. You need to familiarize yourself with any community-specific rules and regulations that might exist in this regard. (This is discussed in a bit more detail in a moment.)
When law enforcement arrives at your property, they should agree to remove trespassing homeless individuals from the premises. In many communities, this is the only step law enforcement will take, absent additional authorization on your part established before you call for assistance. (This authorization is also discussed in detail in a moment.)
Avoid Self-Help
If you have homeless people congregating in your property, you should never engage in what technically is known as self-help. In other words, you should not attempt to remove homeless people from your property on your own and without the presence and assistance of law enforcement.
Engaging in self-help to remove homeless people from your property is fraught with different types of dangers. You run the risk of ending up in a physical altercation. You also could inadvertently do something that exposes you to legal liability to a homeless individual that was on your property.
Trespass Arrest Authorization Form
Some California communities, including the City of Los Angeles, have established protocols from not only removing trespassers from your property but which give law enforcement the ability to arrest these individuals. This includes homeless individuals on your property. People who've established a homeless encampment on your premises are included within the reach of these protocols.
At the heart of the process that permits law enforcement the ability to not only remove trespassers, including homeless individuals, from your property is the annual completion of what is known as the Trespass Arrest Authorization Form . (The form is available online at the link just provided.)
You need to complete two copies of this form. You must keep one form for yourself and then deliver another original of the document to the Los Angeles Police Department at:
LAPD Pacific Division
12312 Culver Boulevard
Los Angeles, California 90292
In addition to completing the form, you are required to place a very specific no trespassing sign (or signs) at a conspicuous location (or locations) on your property. You can see precisely what that sign must look like at the link just provided to you. The sign must contain the following verbiage:
Private Property
No Trespassing
No Soliciting
No Loitering
Violators will be prosecuted
LAMC Sec. 41.24
The last line refers to the section of the Los Angeles Municipal Code that gives law enforcement the authority to arrest a trespasser when the previously mentioned form is filed and this sign is posted at the premises.
If you live in another community, you need to contact your local police department or sheriff's office directly to ascertain if they have a similar arrest authorization program. In Los Angeles, if you have not completed this arrest authorization, and filed a new one every year, law enforcement can be called to your home. However, rather than arrest a trespasser, the police are only able to remove a trespasser from your property. Merely removing a homeless person – or those in a homeless encampment – from your private property may not be enough to dissuade them from returning.
Health Hazards and Homeless Encampments
If homeless people have established an encampment on your property, you've another issue to contend with beyond having these individuals physically removed from the premises (and possibly arrested). The reality is that the existence of a homeless encampment can result in a health hazard to you, your family, and others.
By its very nature, a homeless encampment that encroaches on your private property is not going to have toilet facilities. As a result, odds are strong that human waste will be part of what is left behind when homeless people that had encamped on your property are removed. There may also be other dangerous items like used hypodermic needles, the garbage that includes rotting food, and other potentially hazardous items. Collectively, all of this can be categorized as biohazardous waste.
This waste might contain harmful pathogens, viruses, and bacteria that potentially can cause diseases that include:
MRSA
HIV
Hepatitis B
Hepatitis C
You need to protect yourself from exposure to these potential disease-carrying substances. This includes taking care to ensure that these biohazards are eliminated from your property in a safe and thorough manner. As a result, the wisest course of action is likely to be to engage the services of a biohazard remediation professional familiar with dealing with homeless encampments and similar situations.
Author: Emily
Emily Kil is co-owner of Eco Bear, a leading biohazard remediation company in Southern California. An experienced entrepreneur, Emily assisted in founding Eco Bear as a means of combining her business experience with her desire to provide assistance to people facing challenging circumstances. Emily regularly writes about her first-hand experiences providing services such as biohazard cleanup, suicide cleanup, crime scene cleanup, unattended death cleanup, infectious disease disinfection, and other types of difficult remediations in homes and businesses.
Trespass occurs when someone enters onto another person's land without their permission. Trespass results in the unlawful occupation or interference with the property interests of another. The person being affected by the trespassing does not necessarily have to be the owner of the property; it can also be someone with non-freehold interests, such as a tenant. If someone is trespassing on your property, the correct route to follow can be complicated. There are various forms of trespass, which can be dealt with in different ways. Here we examine the different types and what can be done about it.
What is trespass?
Trespass is a tort, which is a civil wrongdoing. Generally, it is not classed as a criminal offence. There are various different ways that trespass can occur including:
Illegal gatherings (such as people setting up camp) or hunt saboteurs on private land.
Boundary disputes including encroaching over a boundary with a fence or building.
Squatters.
Fly-tipping rubbish on another's land.
Members of the public using private land as a short cut.
Remaining on the premises after the expiry of the lease.
Animals wandering onto neighbouring land or natural features encroaching neighbouring land.
Interfering with the airspace above the land or drilling or excavating below another's land.
Claim for nuisance
Where the trespass results in a claim for nuisance, the owner/occupier can request that the police ask the trespasser to leave. The landowner must have already asked the trespasser to leave and one of the following criteria must be satisfied (a) causing damage to the land (b) using threatening or abusive behaviour to the occupier of the land (or their family/employees or agents) or (c) the trespasser had 6 or more vehicles on the land. The trespasser cannot return to the premises within 3 months of leaving (it is an offence to do so) and the police can seize vehicles used at this point. Damages can also be awarded where the trespass results in a nuisance.
Squatters
Squatting in a residential premise is a criminal offence under s144 of the Legal Aid, Sentencing and Punishment of Offenders Act 2012 (LAPOA) meaning that in certain circumstances the police can get involved. This is now regarded as a criminal offence and can lead to a prison sentence of 6 months and/or a £5000 fine.
The squatters must have entered as trespassers and be trespassing in a residential building. They must know (or ought to have known) that they were trespassing and are continuing (or intending) to live on the premises for a period of time. Where the trespass is accidental rather than intentional then the act is more likely to fall under the tort of negligence rather than trespass.
Another requirement is that trespass only applies if the owner or occupier of the property has not given consent. The landowner must, therefore, be careful that they do not give express or implied permission or that there is a legal interest such as a private or public easement in effect.
Landowners do have to be careful since squatters are offered some protection during the eviction process under the Protection from Eviction Act 1977. Landowners must ensure that they take proper advice so that the eviction is lawful. Where this is not the case, the landowner can face claims of harassment or intimidation from the squatters (even if this was not their intention).
Boundary Disputes
In situations where there is a boundary dispute, the landowner can use the courts to obtain an injunction against the other party to ensure that the trespass ends. Where there is a financial loss as a result of the trespass, the civil courts are also able to award damages. This would be applicable where there is damage to the property or a drop in the value of the property as a result of the trespass.
Possible remedies
There are different types of trespass, and there is also a range of possible civil remedies against a trespasser, some of which have already been looked at. The main remedies that are available include:
Damages- they can be awarded based on the actual harm suffered by the landowner or where the unlawful use of the property results in benefits to the trespasser. Where physical damage is caused, damages are based on the reduced value of the property. The courts can award nominal damages where no actual loss has been suffered.
Injunctions- where the trespass is ongoing, the landowner can ask for an injunction from the Courts to prevent the trespasser from entering or using the property. It is also possible for a landowner to apply for an injunction where someone is continually fly-tipping on their land to make them remove the rubbish. However, the Courts have discretion as to whether they will order an injunction and will not order something that is disproportionate. The Court can instead order a declaration or damages to compensate for the loss.
Recovery- in cases where the trespasser has completely dispossessed the landowner, the landowner can request that the court order the trespasser to leave the premises and return it to the landowner's possession. The landowner must prove that they have a right to immediate possession.
In cases of fly-tipping, the local authority can assist by removing the dumped rubbish and investigating reports of incidents where this has occurred.
Possession proceedings- where trespassers occupy a premise without permission then the Courts can make a possession order meaning that the landowner can apply for a bailiff to evict the trespassers.
Defence of necessity
In some cases, a trespasser may be able to use the defence of necessity. Where there is a threat of harm to either persons or property that is only avoidable through intruding on another's property then the doctrine of necessity may apply. Again, this is something that a landowner should take advice on from a specialist property lawyer.
Contact our Trespass Lawyers in Mayfair and throughout London
The law surrounding trespass can be complicated and to avoid costly and time-consuming litigation it is very important to get specialist advice from a property litigation lawyer as soon as possible. Our lawyers can guide and support you through the whole process. We can advise landowners on the best possible route and whether to involve the police. We can also advise on dispute resolution, mediation or pre-action letters where appropriate to resolve the situation without resorting to the courts.
At Lewis Nedas, we provide a service that reflects the range and complexity of property law disputes. Our team of expert lawyers will be able to handle all aspects of property litigation, whether commercial or residential. We have successfully advised clients with highly complex and multi-faceted cases. If you have questions regarding property law, or are perhaps facing a dispute which you need help to deal with, please contact us on 020 7387 2032 orcomplete our online enquiry form.