Nux Vomica 30 for nasal obstruction that is at its peak in night hours
Sambucus Nig 30 for nose blockage with extremely dry nasal cavities
Arsenicum Alb 30 for blockage of nose due to nasal allergies.It is mainly prescribed when burning watery nasal discharges are present along with nose blockage
Gelsemium 30 for dull headache along with stopped feeling in nose blockage , and a fluent nose discharge
Sinapis Nigra 30 for alternate nostrils are blocked due to allergic reaction
Calcarea Carb is excellent for nose blockage due to nasal polyp especially left side. Lemna Minor 30 is also good for removing nasal polyps
Sanguinaria Nitricum 3x for nose blockage along with watery nasal discharges
Silicea 30 is the best Homeopathic remedy when the nose is blocked with dry, hard crusts in nose
Kali Iodide 30 is the best homeopathic medicine for treating thin nasal discharge due to sinus inflammation that blocks nose
Kali mur 6x is an excellent remedy for nasal blockage due to cold
Merc sol30 is used for blockage of nose due to exostosis of bones
Dr Vikas Sharma recommends for stuffy/blocked Nose
Dr.Vikas is a M.D In Homeopathy and practices at Mohali (chandigarh) for the last 2 decades. He is a columnist in Triubne, a daily newspaper
Lemna Minor – for nasal blockage due to polyps. Symptoms: nasal stuffiness and loss of smell with difficulty in breathing, offensive odour in the blocked nose, polyp that worsens in wet weather
Nux Vomica for Nasal Blockage at Night, Symptom: acute nasal stuffiness at night time, open air also worsens the nasal blockage.
Sambucus for Nasal Blockage with Excessive Dryness of Nasal Cavity, beneficial to infants for nasal blockage. Symptoms: patient sits up from sleep due to suffocation and difficulty in breathing.
For Blocked Nose due to Nasal Allergies – Arsenic Album, Gelsemium and Sinapis Nigra
Blocked Nose due to sinus inflammation – Kali Bichrome, Kali Lod, Pulsatilla and Silicea
For Blocked Nose in Common Cold – Arsenic Album and Nux Vomica
For Nasal Blockage due to Adenoids – Agraphis Nutans, Baryta Lod and Calcarea Lod
For Blocked Nose due to Exostosis of Nasal Bones – Phosphorus, Merc Sol and Aurum Met
Dr.Rawat Choudhary recommends for blocked/stuffy nose
My new YouTube video on Best Homeopathic Treatment of Blocked Nose. Title – बंद नाक का इलाज | Blocked Nose, Stuffy Node, Sniffling Nose | छोटे बचो के बंद नाक का इलाज
Commonly used medicines in the treatment of Blocked Nose are:
Bacillinum 200, Arsenic Album 30, Sambucus 30, Chamomilla 30, Ammonium Carb 30, Lycopodium 30 and Nux Vomica 30.
Dr.Kirti Vikram Singh recommends for blocked/stuffy nose
In my YouTube video Sinapis nigra! Homeopathic medicine for Blocked nose?? explain?I have explained the indications, beneficial application in various diseases and dosage in this video
(Hindi)namaskar mere is YouTube video – Sinapis nigra! Homeopathic medicine for Blocked nose?? explain? me maine homeopathic medicine sinapis nigra ke baare me bataya hai, Uske sign and symptoms Aur Vo kis diseases me use hoti hai aur uske doses kya hai,ye sab aap ko bataya hu .
sinapis nigra is excellent medicine for blocked nose and burning of stomach burning sensation in abdomen bleaching in mouth foul smell of mouth and some other cases
Dosage- sinapis nigra30 2 drops 3 times a day
seal pack medicine le or homeopathic shop se ya online store homeomart se le
Buy Nasal Congestion, Stuffed Nose Medicines online
Dr.K S Gopi recommends for Nasal Congestion or Stuffy Nose
Dr. K S Gopi is a former Professor, Govt. Homeopathic medical college, Kozhikode, Kerala, India. He has got four decades of teaching and research experiences in the field of Homoeopathy
Nux Vomica 30 for nasal obstruction that is at its peak in night hours
Sambucus Nig 30 for nose blockage with extremely dry nasal cavities
Arsenicum Alb 30 for blockage of nose due to nasal allergies.It is mainly prescribed when burning watery nasal discharges are present along with nose blockage
Gelsemium 30 for dull headache along with stopped feeling in nose blockage , and a fluent nose discharge
Sinapis Nigra 30 for alternate nostrils are blocked due to allergic reaction
Calcarea Carb is excellent for nose blockage due to nasal polyp especially left side. Lemna Minor 30 is also good for removing nasal polyps
Sanguinaria Nitricum 3x for nose blockage along with watery nasal discharges
Silicea 30 is the best Homeopathic remedy when the nose is blocked with dry, hard crusts in nose
Kali Iodide 30 is the best homeopathic medicine for treating thin nasal discharge due to sinus inflammation that blocks nose
Kali mur 6x is an excellent remedy for nasal blockage due to cold
Merc sol30 is used for blockage of nose due to exostosis of bones
Dr Vikas Sharma recommends for stuffy/blocked Nose
Dr.Vikas is a M.D In Homeopathy and practices at Mohali (chandigarh) for the last 2 decades. He is a columnist in Triubne, a daily newspaper
Lemna Minor – for nasal blockage due to polyps. Symptoms: nasal stuffiness and loss of smell with difficulty in breathing, offensive odour in the blocked nose, polyp that worsens in wet weather
Nux Vomica for Nasal Blockage at Night, Symptom: acute nasal stuffiness at night time, open air also worsens the nasal blockage.
Sambucus for Nasal Blockage with Excessive Dryness of Nasal Cavity, beneficial to infants for nasal blockage. Symptoms: patient sits up from sleep due to suffocation and difficulty in breathing.
For Blocked Nose due to Nasal Allergies – Arsenic Album, Gelsemium and Sinapis Nigra
Blocked Nose due to sinus inflammation – Kali Bichrome, Kali Lod, Pulsatilla and Silicea
For Blocked Nose in Common Cold – Arsenic Album and Nux Vomica
For Nasal Blockage due to Adenoids – Agraphis Nutans, Baryta Lod and Calcarea Lod
For Blocked Nose due to Exostosis of Nasal Bones – Phosphorus, Merc Sol and Aurum Met
Dr.Rawat Choudhary recommends for blocked/stuffy nose
My new YouTube video on Best Homeopathic Treatment of Blocked Nose. Title – बंद नाक का इलाज | Blocked Nose, Stuffy Node, Sniffling Nose | छोटे बचो के बंद नाक का इलाज
Commonly used medicines in the treatment of Blocked Nose are:
Bacillinum 200, Arsenic Album 30, Sambucus 30, Chamomilla 30, Ammonium Carb 30, Lycopodium 30 and Nux Vomica 30.
Dr.Kirti Vikram Singh recommends for blocked/stuffy nose
In my YouTube video Sinapis nigra! Homeopathic medicine for Blocked nose?? explain?I have explained the indications, beneficial application in various diseases and dosage in this video
(Hindi)namaskar mere is YouTube video – Sinapis nigra! Homeopathic medicine for Blocked nose?? explain? me maine homeopathic medicine sinapis nigra ke baare me bataya hai, Uske sign and symptoms Aur Vo kis diseases me use hoti hai aur uske doses kya hai,ye sab aap ko bataya hu .
sinapis nigra is excellent medicine for blocked nose and burning of stomach burning sensation in abdomen bleaching in mouth foul smell of mouth and some other cases
Dosage- sinapis nigra30 2 drops 3 times a day
seal pack medicine le or homeopathic shop se ya online store homeomart se le
Buy Nasal Congestion, Stuffed Nose Medicines online
Homeopathy + 3 Secret Plant Extracts That Kill the Fungus, Bacteria and Viruses that is Causing ALL of Your Chest Congestion, Coughing, Mucus, Fatigue and Chest Pain
UNIQUE Homeopathic Medicine For Chest Congestion Combined With Powerful Essential Oils Kills The Cause of Your Chesty Cough
Chest Congestion can and does kill people.
After all, if you are struggling to breathe then it is serious. Very serious.
By all means follow your Doctors advice.
However, we would suggest that you do not use antibiotics as your first choice of treatment. Antibiotics are for bacterial infections only – and most chest congestion is NOT caused by bacteria.
The CAUSE of your chest congestion can ONLY be caused by either
Fungus breeding in your lungs and windpipe (by far the biggest cause of your chest congestion)
Virus breeding in your lungs and windpipe (the second biggest cause of your chest congestion)
Bacteria breeding in your lungs and windpipe (the third and least likely cause of your chest congestion)
Nothing else.
So, all you have to do is kill the fungus, virus or bacteria – without harming your immune system – and your chest congestion will be gone, right?
So, why has it been so difficult to get rid of your chest congestion?
Because all the pharmaceutical treatments for chest congestion are antibiotics.
These are designed to kill the bacteria only – which is probably not the cause of your chest congestion.
Not only that, antibiotics weaken your immune system, which means that you are more likely to get chest congestion in the near future.
That way you will continue to buy their antibiotics, decongestants, steroids and painkillers…. until it becomes chronic chest congestion.
If you continually use antibiotics, you will weaken, wither, suffer, gasp until the day you die.
It is time you took your health care into your own hands. With the help of this Homeopathic Medicine For Chest Congestion , you can and will get rid of your chest infection within the next 2 weeks.
This Homeopathic Medicine For Chest Congestion will NOT weaken your immune system.
The Cause of Your Thick Mucus
Your thick mucus is caused by your body attempting to 'eject' or drive out the offending fungus or virus from your airways.
The Cause of Your Painful Cough and Chest Pain
If your lungs are infected with either fungus, virus or bacteria, then your lung and airways tissue become inflamed and painful.
As the mucus develops on the infected tissue, your body then 'coughs up', it literally tries to throw out the offending parasites.
This is the cause of your pain.
As this tissue becomes increasingly infected, your breathing hurts. Your chest pains increase. And in most cases, antibiotics do not help.
If you are sufering from a chesty cough, then your problem is this.
Chest congestion signs and symptoms:
• Shortness of breath
• Difficulty breathing
• Chest tightness
• Wheezing or cackling sounds when breathing
• Cough
What causes chest congestion?
Once a bacteria, virus or allergen enters the respiratory tract, the body coats them in mucus to destroy and remove them. To expel the built-up mucus, the body begins to induce a cough. At the same time, histamine molecules are released by white blood cells as a part of the body's inflammatory response. Once released, blood vessels dilate, tissues begin to swell and additional immune cells are recruited to the area. All of this crowding and swelling results in chest congestion.
Breakthrough antibody ingredients
reduce the severity and duration of symptoms.
One of Brillia Health's active ingredients is an antibody targeting the exact culprit of inflammation — histamines, registered with the FDA as Lapine Histamine Immune Globulin.
See why Brillia Health stands out against other
medications for relieving chest congestion.
BRILLIA HEALTH VS. MUCINEX
Brillia Health Products
Active Ingredients >
Lapine histamine immune globulin antibody found in both Brillia Health Cold-Flu Recovery and Cough Control
How It Works
Binds to the histamines and prevents them from causing inflammation, reducing nasal, sinus and chest congestion
No Harmful Side Effects
Non-drowsy, no affect on sleep
No jitteriness or restlessness
Sugar free
Targeted so it does not affect any other systems or organs
No Interactions
Can be taken alongside any other medication
Safe for children and individuals with high blood pressure and individuals with diabetes
Recommended to use both Brillia Health Cold-Flu Recovery and Cough Control if multiple symptoms are present
Active Ingredients
Synthetic chemical guaifenesin
How It Works
Guaifenesin thins mucus in the respiratory tract, making it easier to cough out. However, guaifenesin has not been shown to have any beneficial effect in reducing mucus buildup.
Side Effects
Nausea, vomiting, rash, itching, swelling, severe dizziness, trouble breathing
Interactions
Not recommended for those with asthma, emphysema or for individuals that smoke
Mucinex is not safe for children under the age of 12
BRILLIA HEALTH VS. CHESTAL HONEY
Brillia Health Products
Active Ingredients >
Lapine histamine immune globulin antibody found in both Brillia Health Cold-Flu Recovery and Cough Control
How It Works
Binds to the histamines and prevents them from causing inflammation, reducing nasal, sinus and chest congestion
No Harmful Side Effects
Non-drowsy, no affect on sleep
No jitteriness or restlessness
Sugar free
Targeted so it does not affect any other systems or organs
No Interactions
Can be taken alongside any other medication
Safe for children and individuals with high blood pressure and individuals with diabetes
Recommended to use both Brillia Health Cold-Flu Recovery and Cough Control if multiple symptoms are present
Chestal Honey by Boiron
Active Ingredients >
Made with Acacia honey in a blend of many homeopathic medicines
How It Works
Acacia honey acts as an anti-inflammatory agent, thins mucus and reduces frequency of cough
Side Effects
Interactions
Acacia honey is not safe for infants. Honey is known to contain various bacterial strains that can cause infant botulism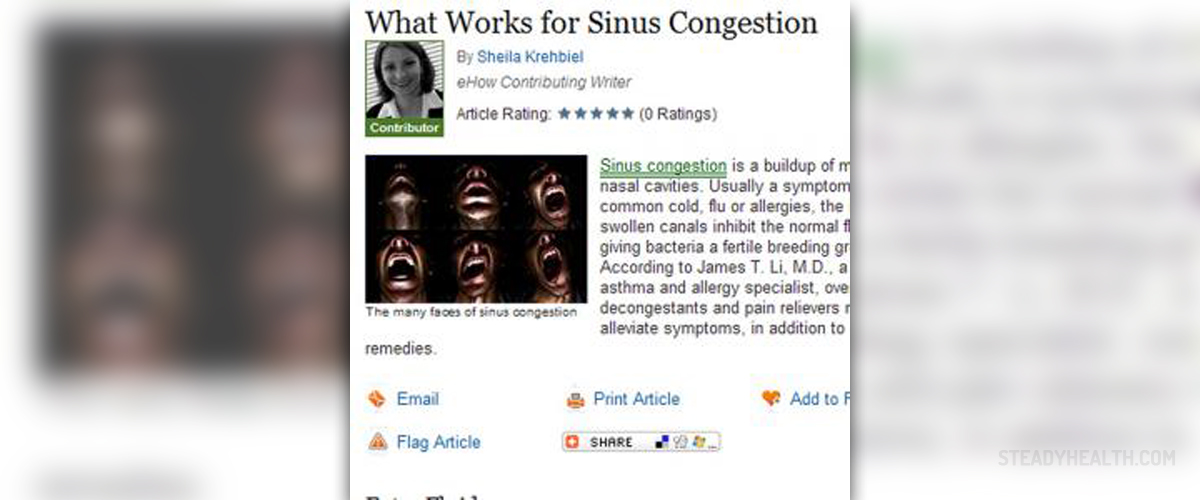 What is Nasal Congestion?
Nasal congestion is the medical term for the blockage of the air passages in the nasal cavity, which is most commonly the consequence of the enlargement, or to be more precise, of the swelling of the inner mucous membranes of that area. Additionally, this blockage is often aggravated by the accumulated mucus which is abnormally secreted from the sinuses.
Fortunately, there are a lot of the medical products on the market for dealing with this problem, such as the decongestant in the form of the drops or sprays but it is better to choose the homeopathic treatment instead of buying those artificial products. And that is mostly because the decongestants tend to provoke the addiction to certain substances in them. However, the naturally based homeopathic remedies don't provide the instant relief, such as the decongestants, but they sure provide the relief in the longer run. Also, they are not accompanied with the harmful side-effects, of course, if used in the proper dose and if it is carefully determined which remedy is the most suitable for the individual.
The most effective homeopathic remedies
In the case of this kind of the herbal remedies, they are chosen depending on the combination of the existing symptoms and depending on which symptom is the most prominent. After that, the first, low potent doses should be taken in order to examine their effect on the organism, and if it is beneficial, the dose could be gradually increased.
Anyway, the homeopathy is the most successful in getting rid of the blockage which is associated with the inflammation of the sinuses. For example, if the secreted mucus is yellowish and followed with the discharge of the blood, the pain in the frontal part of the sinuses and if the condition varies according to the air climate, the remedy based on Hydrastis should be used.
Also, in the case of the painful frontal region, but, if it is accompanied by the unpleasant smell in the nasal airways and the metallic taste in the mouth, and the mucus that is sometimes greenish, the remedy called Mercurious is the recommended one. In this case, the affected individual also suffers from the memory loss and he or she feels irritated all the time.
Nevertheless, if the mucus smells like cheese, if the condition is dramatically worsened when the air is cold, and if the region of the sinus cavities is swollen, Hepar sulph should be used. And, Kai bich is used in the similar cases, but if the pain and pressure is even more increased, and if the mucus is really thick and gluey.
If the pain and the blockage are the invariable symptoms, and the sense of smell tends to be lost and eyes watery, Pulsatilla is the best choice.
However, if the sinusitis is triggered by an allergic reaction, and the blockage is, therefore, a chronic problem, Silicea should be used. This kind of congestion is also followed by the dryness in the nose, the dense mucus, and sometimes even the injuries on the inner lining could appear. The treatments which use warmth are also very helpful in these patients.
Featured Products
Chest congestion.Homeopathic Treatment
Chest congestion.
Chest congestion is the accumulation of excess fluid and mucus in the lungs. A person suffering from chest congestion may experience cough, chest pains and difficulty breathing. Severe chest congestion is audible and can be heard as a crackling in the chest. Chest congestion can be caused by post-nasal drip, bronchitis or pneumonia. Treatment may require prescription drugs,


Chest congestion is not only uncomfortable and unpleasant, but can cause hazardous health issues like bronchitis or pneumonia if not cleared up. It is wise to do all you can do to relieve and clear up congestion before it worsens
Causes Chest Congestion
Chest congestion may be caused by a viral illness, such as a cold or flu, or may be a symptom of a more serious condition, such as bronchitis, asthma or pneumonia. Chronic chest congestion requires medical evaluation, but most cases of chest congestion are temporary and can be treated at home
symptom
Chest congestion is a symptom of illnesses and chronic infections that causes too much mucus to build up in your lungs and makes breathing painful and difficult. The causes of chest congestion include viral, bacterial and fungal infections of your upper respiratory system, some of which are common and others that are rare in otherwise healthy people. Consider this information from the Mayo Clinic and Centers for Disease
Control about what causes chest congestion
Homeopathic Treatment


Kali Bichromicum
Homeopathic medicine, based on the principle that "like cures like," attempts to stimulate the body's healing response by giving infinitesimal amounts of a substance that — in larger doses — would cause the same symptoms in a healthy person. Beneforce notes that kali bichromicum is produced from potassium dichromate, a poisonous oxidizing agent. However, the extreme dilutions of homeopathic preparation render the substance harmless. The University of Maryland Medical Center says that homeopathic doctors use kali bichromicum to treat sinus congestion. Blue Shield Complementary and Alternative Health says it may also be used for the chest congestion and cough of bronchitis, particularly when coughing causes pain behind the breastbone. A homeopath is even more likely to prescribe kali bichromicum if symptoms are worse in the cold and early in the morning, but improve with warmth.
Natrum Muriaticum
Natrum muriaticum is made from sodium chloride, or rock salt. If you have nasal or sinus congestion accompanied by a runny nose, or "watery" chest congestion, it is very likely that your homeopath will prescribe natrum muriaticum. The University of Maryland Medical Center notes that natrum muriaticum may also be prescribed for congestion caused by allergies. Homeopaths take personality traits into account when suggesting remedies. Beneforce notes that the personality type best suited to the natrum remedy is sensitive, inhibited, depressed and moody. If symptoms are worsened by hot sun, stuffy rooms and emotional stress, but improve with fresh air, fasting and sweating, this is another indication that natrum muriaticum is the correct remedy. Ask your doctor before using the natrum remedy for congestion.


Bryonia Alba
Bryonia alba, also called bryony, is made from the wild hops plant, a perennial vine. According to Beneforce, the root, which is ordinarily extremely toxic, is the plant part used in preparation; homeopaths believe it must be harvested before the vine flowers. Bryonia, a common homeopathic remedy for congestion, is considered most appropriate for people who tend towards irritability and perfectionism, and who become demanding and critical when ill. If symptoms are aggravated by movement, cold and dampness, but relieved by warmth and rest, this is another indication for bryonia. Check with your physician before taking bryonia to relieve congestion.
Nasal congestion occurs when nasal tissues become swollen with excess fluid. It can be caused by a cold, influenza or allergies. If your Eustachian tube becomes blocked due to cold or infection, ear congestion can result. According to the National Library of Medicine, see a doctor if ear pain and discomfort don't subside within a few hours. Homeopaths treat symptoms by prescribing minute amounts of substances that in larger amounts would cause the same symptoms in a healthy person. Homeopathy is an alternative therapy, not meant to replace medical treatment.
Pulsatilla Negricans
Pulsatilla negricans, distilled from the meadow anemone, is a common homeopathic remedy for nasal congestion. Blue Shield Complementary and Alternative Medicine advises Pulsatilla negricans for colds that feature stuffy noses, especially if thick, yellowish or greenish mucus is produced. If congestion intensifies in the evening, and if the patient feels worse in warm, stuffy rooms and better upon going outside, this is another indication that Pulsatilla negricans might be the correct remedy. Check with a medical health practitioner before taking Pulsatilla negricans.
Kalium Muriaticum
Kalium muriaticum also goes by Kali muriaticum. It's made from potassium chloride and is one of the 12 homeopathic cell salts, also called tissue salts or biochemic salts. Homeopaths use it to treat colds, especially where there is sinus, nasal, or ear congestion. Elixirs.com says Kalium muriaticum is especially indicated when there is white nasal discharge, a white coating on the tongue, and sinus problems. According to Beneforce.com, Kalium muriaticum is called for when ear congestion or pain is accompanied by a crackling noise, and when symptoms are worsened by cold air and damp weather and improved by relaxation and warmth. Ask your doctor before taking Kalium muriaticum.
Phosphorus
Phosphorus is made from calcium phosphate, also called white phosphorus, found in North African volcanic regions. Until the middle of the 18th century, it was used in fireworks and matches, then replaced by the less toxic red phosphorus. Homeopaths use phosphorus to treat respiratory illnesses and congestion. Beneforce,com suggests phosphorus for patients who are outgoing and affectionate, and whose symptoms are worse in the mornings and evenings and improved by fresh air, massage, sleep and eating. Consult your physician before you take homeopathic phosphorus.
Arsenicum Album
Arsenicum album is made from arsenic, but–as with all homeopathic preparations–a minute amount of the substance is successively diluted until only an infinitesimal amount remains. Blue Shield Complementary and Alternative Medicine advises Arsenicum album for nasal congestion in a patient who gets frequent colds, chest problems and sore throats. If the patient sneezes repeatedly, produces white, thick, burning mucus and experiences worsening of symptoms before midnight, it's even more likely that a homeopath will prescribe Arsenicum album. Check with your doctor before taking Arsenicum album.
Rhus Toxicodendron
Rhus toxicodendron is made from poison ivy. The plants are gathered at night; homeopaths and herbalists believe the oils are stronger at that time. Homeopaths prescribe Rhus toxicodendron for nasal congestion, especially when the condition occurs during cool, damp weather or changing weather. Blue Shield Complementary and Alternative Medicine says that if the patient is restless, fidgety and pacing, with both motion and warmth bringing some relief, this is another indication for Rhus toxicodendron. There has not been much conclusive study on the side effects of Rhus toxicodendron, so consult a physician before using it.
A feeling of mucus being accumulated in the throat or when there is dripping of mucus from the back of the nose into the throat, this condition is said to be a Post Nasal Drip (PND) .
Postnasal drip itself is not a disease, but it is the effect of other conditions like sinusitis.
The mucus is usually produced continuously from the glands which are present in the nose and throat. This mucus is of great help in moistening and cleansing the nasal lining. It also helps to trap and clear whatever is inhaled and helps fight infection.
We usually do not notice the mucus from the throat since it mixes with the saliva, drips into the throat, and is swallowed.
But when our body produces more than the usual quantity or thick, it affects us. It might blow from the nose presenting as a runny nose or into the throat as a postnasal drip.
Postnasal drip occurs when there is an excess of mucus production or thick mucus secretion or impairment in the clearance of mucus from the nose and the throat.
If the post nasal syndrome is associated with chronic cough for a very long time, it is upper airway cough syndrome.
It is not a life-threatening condition and, most of the time usually resolves on its own. Many people live with chronic postnasal drip, especially during allergy seasons.
Though most of the cases decide on their own, the ones which are long-lasting and chronic can become a breeding ground for germs and can lead to other infections like sinus infections, ear infections, etc.
If the mucus is discolored and appears bloody and emits a foul smell, and is also accompanied by fever, immediate treatment is essential.
Swallowing problems that also lead to mucus accumulation in the throat may also appear like post nasal drip. These conditions are more common in the aged and conditions like gastroesophageal reflux etc.
Hence knowing the exact reason is essential for treating the disease.
Things to Know About Chest Congestion
Have you ever had a stuffy nose? It happens when the tissues and blood vessels in and around your nose get swollen with fluid and mucus. That makes your nose feel clogged. The same thing happens in your chest when it fills with phlegm.
Some mucus in your airways is a good thing. You need it to protect and moisturize your tissues. But congestion means there's too much mucus in your body. It builds up when you have a cold, irritated sinuses, or allergies, or when you breathe in smoke or pollutants.
Long-term conditions such as cystic fibrosis, chronic obstructive pulmonary disease, or asthma can also cause mucus buildup. Here is information you can use to help you deal with it.
Remedies for Clearing Mucus from Your Chest
Most of the time, you don't need a prescription to take care of congestion. Here are a few things that can help you clear your chest:
Humidifiers: These small appliances fill the air with water vapor and moisturize your nose and throat. That helps combat the dry air that could be causing the problem. Your body makes thicker mucus (and more of it) to soothe dryness. When humidifiers moisturize your nose and throat, your body won't create as much mucus.
Hydration: Drink plenty of water when you're congested. It'll help loosen the mucus. If you're dehydrated, the mucus will become dehydrated too. That makes it thicker and harder to get out of your body. So avoid drinks like alcohol, coffee, and other caffeinateddrinks.
Exercise:Walking quickly, biking, or jogging can help loosen the buildup in your chest. That will make it easier to cough up. But, since congestion usually comes with sickness, your body also needs to rest to get better. So, don't wear yourself out. If you have a condition that causes you to make more mucus when you exercise, such as exercise-induced asthma, you may want to try a different remedy or technique.
Expectorants: These medications thin mucus, which can help you get it out of your system. Guaifenesin is the only over-the-counter expectorant. It has the same effect as drinking more liquids. You'll find it in brands like Mucinex and Robitussin.
Vapor rubs: These don't cure the problem. But, they can help soothe the symptoms of congestion. Vicks VapoRub, perhaps the best-known one, combines cough suppressants and pain relievers. The active ingredients are camphor, eucalyptus oil, and menthol. You rub it on your throat and chest to let the vapor reach your nose and mouth.
Decongestants: These medications narrow your blood vessels. This helps open airways. When air can pass through more easily, mucus dries up. The two most common decongestant ingredients are pseudoephedrine (found in Sudafed) and phenylephrine. You may want to take decongestants in the morning. They can raise your blood pressure and heart rate. They may also keep you awake.
Essential oils: People use essential oils to help treat a range of illnesses, including sinus infections and chest colds. Limited research shows they may have anti-inflammatory and antibacterial properties. So, if you breathe in the vapors of the oils, it may help drain your sinuses.
To make your own vapor rub, dilute an essential oil in water or another oil and put the mixture directly onto your skin. A few essential oils that may help congestion include:
Oregano
Thyme
Frankincense
Eucalyptus
Here's how to mix it:
Infants: 1 drop of essential oil with 4 teaspoons water or carrier oil
Toddlers: 1 drop of essential oil with 2 teaspoons water or carrier oil
Older children and adults: 1 drop of essential oil with 1 teaspoon of water or carrier oil.
Always test the mixture on a small part of your skin to check for irritation.
You can also add drops to a diffuser or steaming water and breathe in the scent. Follow the directions that come with the diffuser.
But first, and always, check with your doctor before using any essential oils. Some are not safe to use on or around children. Store all essential oils and preparations in childproof containers out of reach. Just a tiny amount of essential oil can be poisonous if you or a child swallows it. Researchers have also found that some essential oils can disrupt the hormones in the body. They don't know how this might affect children or adults. Allergic reactions are also possible.
Special Coughing Techniques
There are a couple of airway clearance methods you can try to clear your chest. These are especially helpful for everyday buildup. Your doctor may recommend them and demonstrate them for you.
Deep cough: To deep cough, you'll take a deep breath, hold it for a few seconds, then use your abs to push out the air. But try not to hack or clear your throat.
Huff cough: If the deep cough doesn't help, you may want to try a huff cough. Take a deep breath through your nose, then use your abs to breathe out of your mouth in three short huffs. This puts air behind the mucus to pull it away from the lung wall. It should be easier to cough up after a few repetitions.
Is Congestion Serious?
Most of the time, congestion is just uncomfortable. It may cause a cough or a sore throat. But, if it comes with fever, weight loss, or nosebleeds, or lasts for more than 2 weeks, you should see a doctor.
(c)2019 WebMD, LLC. All rights reserved.
American Academy of Family Physicians: "Cough Medicine: Understanding Your OTC Options."
American Thoracic Society: "Treating Bronchiectasis."
Baylor College of Medicine: "Tips help manage pesky sinus symptoms."
CDC: "Chest Cold (Acute Bronchitis)."
Cleveland Clinic: "Mucus and Phlegm: What to Do If You Have Too Much."
Cough: "Efficacy of cineole in patients suffering from acute bronchitis: a placebo-controlled double-blind trial."
Cystic Fibrosis Foundation: "Coughing and Huffing."
Harvard Health Publishing: "What to do about sinusitis," "No coughing matter."
Journal of Antimicrobial Chemotherapy: "Antibacterial activity of essential oils and their major constituents against respiratory tract pathogens by gaseous contact."
Journal of Traditional and Complementary Medicine: "Frankincense (?? Ru Xiang; Boswellia Species): From the Selection of Traditional Applications to the Novel Phytotherapy for the Prevention and Treatment of Serious Diseases."
Mayo Clinic: "Nasal congestion," "COPD," "Asthma," "Cold remedies: What works, what doesn't, what can't hurt," "Exercise-induced asthma," "Vicks VapoRub: An effective nasal decongestant?"
Michigan Medicine: "Cystic Fibrosis: Helping Your Child Cough Up Mucus."
National Jewish Health: "Techniques to Bring Up Mucus."
Scientific Reports: "The antibacterial and antifungal activity of six essential oils and their cyto/genotoxicity to human HEL 12469 cells."
Pediatrics: "Vapor Rub, Petrolatum, and No Treatment for Children With Nocturnal Cough and Cold Symptoms."
U.S. National Library of Medicine: "LABEL: VICKS VAPORUB (camphor- synthetic, eucalyptus oil, and menthol ointment)."
UnityPoint Health: "Why Boogers are Gross but So Good for Your Health (Infographic)."
University of Minnesota: "How Do I Choose and Use Essential Oils?"
When you are suffering from seasonal allergies and sinus congestion, it's tempting to reach for an over-the-counter medicatio n to get some relief. In fact, 60 percent of allergy sufferers perceive symptoms as severe enough to use medicine, with 75 percent choosing an OTC option and 48 percent using prescription medications . 1 However, some of the most popular OTC medications for seasonal allergies and sinus congestion contain harsh, synthetic chemicals that may lead to undesirable side effects like dry mouth, drowsiness, nausea, and more. These include antihistamines like Zyrtec and Benadryl and decongestants like Sudafed. As an alternative, homeopathic remedies can be just as effective–or even more effective –than these popular drugs, while being much gentler on the body. Instead of merely masking symptoms, Brillia Health products work with your body to kick your immune system into gear so your body can fight off symptoms and secondary infections more effectively without sending you groggily back into the world.
Here are the top homeopathic remedies for allergy and sinus relief and what makes each one unique:
Brillia Health
Brillia Health offers chemical-free formulations that combine the best of homeopathy and antibody science, a unique and groundbreaking approach to controlling cold, flu, and allergy symptoms, backed by clinical studies . The active ingredients in Cold-Flu Recovery and Cough Control (which can both help with nasal congestion and other allergy symptoms) consist of antibodies that precisely target the macromolecules in the system that cause these symptoms to manifest. This means that Brillia Health products help the body stop producing these symptoms, whereas other medications simply suppress your body's response with harsh chemicals.
One of the active ingredients in both products is lapine histamine immune globulin antibody, which binds to the histamines your body releases when sick or suffering from seasonal allergies and prevents them from causing inflammation . This gently and efficiently controls nasal, sinus, and chest congestion at the source of symptoms without causing any off-target side effects. It also reduces congestion and fluid build-up, which is usually the source of secondary infections such as sinus infections and bronchitis. If you suspect that your nasal congestion is from a cold or flu , it is recommended that you take Cold-Flu Recovery , which also boosts the immune response, helping to fight off illness more effectively while lowering your risk of catching a secondary infection.
Allium Cepa
Allium cepa is the scientific name for the onion. As a homeopathic remedy, extracts of the onion can be taken as a pellet or tincture to relieve a runny nose. Studies show that because contact with raw onions typically causes lacrimation, which is stinging and irritation around the eyes and nose, and clear nasal discharge, it can be useful for patients with hay fever, especially if both the nose and eyes are affected . 2 Homeopathy practitioners do warn that inappropriate or overuse of Allium cepa can cause head colds to travel to the chest. If there has been no improvement in symptoms, patients are recommended to not exceed four doses . 3
There is a difference between summer cold and winter cold and one might as well know about it. What is the difference?
One usually suffers from colds in summer like in winter and one might feel whether there is a difference between the two colds. Yes indeed. Although the symptoms of both can be the same the causes are different.
Coronaviruses are indeed more active in winter and early spring and tend to attack one's respiratory system. Rhinoviruses, on the other hand, are in fact more active in late spring, summer as well as early fall.
Rhinovirus symptoms are more "sinus" related, including a runny nose, blocked sinus, sneezing, post nasal drip as well as a sore throat.
The problem that one faces with summer cold is that the viruses that cause winter colds do tend to combine with the viruses that cause summer colds. Treating a summer cold is rather difficult and takes a long time.
Best Homeopathic Remedies for Summer Colds
Sinus #203
This is no doubt a very popular head clearing homeopathic medication that does help in treating the body's natural decongestants and histamines and also helps in clearing the sinuses of stubborn mucus and also eases profuse discharges. It also relieves and extends to bursting catarrhal headache pain as well as eye, nose and throat irritation due to allergies, hay fever, head colds or even congestions.
Homeopathic Ingredients:
Euphrasia – It relieves colds and hay fever symptoms along with profuse, bland nasal discharge, irritating, profuse, hot tears especially in the morning hours, and helps also in a bursting headache that may cause much discomfort.
Kali Bich – ingy yellow mucus does clog eyes, ears, noses as well as throats causing pressure, post nasal drip, gagging coughs along with pain especially at the base of one's nose.
Hydrastis – This is useful when one is suffering from post-nasal drip or profuse burning yellow mucus that does lead to a dull, pressing headache and as well as a harsh cough.
Pulsatilla – Helps clear thick yellow mucus in the eyes, nose, chest or sinuses which often results in a pressing sore headache and violent, must-sit-up night coughing.
Hyland's Defend Cold & Cough for Adults -This 100% natural liquid does provide multi-symptom relief and is free of dies, and in fact, has no alcohol or sugar. It is available as a "Nighttime" formula with three extra ingredients that does help one with sleeplessness and fatigue.
Homeopathic Ingredients:
Allium Cepa – This helps cure sneezing, burning watery nasal discharge, watery eyes, and hacking cough.
Hepar Sulph Calc – Cold, sneezing, yellow mucus as well as chilliness.
Hydrastis – This helps in treating rattling or even tickling cough, sinus congestion, dry, raw and sore throat
Natrum Mur – One can have it for dry or even rattling cough, dry sore throat, watery but rather thickening nasal discharge.
Phosphorus – It is good for a worse or a dry cough, nasal congestion, chest congestion and weak limbs
Sulfur – One can use it for chest congestion, nasal congestion, yellow mucus hot irritating and a runny nose.
Coffea cruda – This is useful for sleeplessness and restlessness.
Chamomilla – It is good for sensitive, irritable, fussy, nocturnal sleeplessness.
Nux vomica – It helps treat tiredness and one finding it difficult to sleep as well as frequent waking.
More Articles
How to Get Rid of Nasal & Throat Congestion
Afrin Nasal Spray Ingredients
At Home Remedies for Clogged Sinus
Remedies for Sore Throat & Cough
How to Dry Out a Sinus That Is Congested With Mucus
Fluid Intake
Chinese Medicine
Vitamins and Minerals
Saline Spray
Homeopathy
Aromatherapy and Humidity
Post nasal drip can cause discomfort, especially in the form of a sore throat and excess mucus. Treating the underlying cause of post nasal drip can reduce or even eliminate symptoms altogether, but in some cases–like a viral infection–you may have to manage symptoms until it passes. Common causes of post nasal drip include infections, colds, flus and allergies. Natural relief may help in the treatment of post nasal drip, though always talk to your doctor before starting any new therapy.
If you are experiencing serious medical symptoms, seek emergency treatment immediately.
Fluid Intake
Drink plenty of fluids, at least six glasses a day. According to the University of Maryland Medical Center, drinking fluids will help keep mucus thin so it can be eliminated from the body more easily 4. Liquids can also help reduce lost fluids due to infections and colds, which could be underlying causes of post nasal drip.
Chinese Medicine
How to Get Rid of Nasal & Throat Congestion
Chinese medicine generally uses herbs brewed into tea and drunk at regular intervals for the treatment of many ailments. Time Life's "Medical Advisor" recommends the Minor Blue Dragon Combination to reduce nasal drainage 1. Note that this herbal combination contains ma-huang, a form of ephedra, which may be dangerous to your health. Check with your doctor before starting any herbal supplements to ensure your safety.
Chinese medicine generally uses herbs brewed into tea and drunk at regular intervals for the treatment of many ailments.
Time Life's "Medical Advisor" recommends the Minor Blue Dragon Combination to reduce nasal drainage 1.
Vitamins and Minerals
Loading up on vitamin C can help boost your immune system to fight off viral causes of post nasal drip. Zinc can also help reduce the duration of a cold or virus. "The Doctor's Book of Home Remedies" recommends taking 100 to 500 mg daily of vitamin C and no more than 40 mg of zinc daily 2.
Saline Spray
Afrin Nasal Spray Ingredients
Use saline spray to clear out the nasal passages. Nasal congestion or a runny nose can cause drainage down the back of the throat. Saline spray is a natural alternative to decongestant nasal sprays, which can cause rebound congestion that is worse than the original congestion.
Homeopathy
Time Life's "Medical Advisor" recommends Pulsatilla 12c three or four times daily for two days for thick yellowish-green post nasal drip, or Nux vomica 12c three or four times daily for two days for post nasal drip caused by the common cold 1. A homeopath can recommend a remedy for your particular cause of post nasal drip.
Aromatherapy and Humidity
Steam from a hot cup of tea, bowl of soup or a humidifier can help clear out nasal passages, reducing post nasal drip. According to Time Life's "Medical Advisor," an added aromatherapy combination of eucalyptus, tea tree, rosemary or peppermint oil with water in a humidifier during the day, and the essential oil of lavender at night, can help clear the nasal passages and aid with sleep, respectively 1.
A Nevada-bred traveler & food nerd who dances & eats spinach, sometimes simultaneously. She writes from wherever her curiosity demands, and is passionate about spreading the wisdom of better health.
March 31, 2021 Read Time – 5 minutes
What is Chest Congestion?
Chest congestion can feel like being suffocated. If you're coughing up mucus or having trouble breathing, this can be due to a viral infection in the upper respiratory tract.
For viral infections, "antibiotics are NOT recommended and will not help you get better," according to information from the CDC.
Book on our free mobile app or website.
Our doctors operate in all 50 states and same day appointments are available every 15 minutes.
See a doctor, get treatment and a prescription at your local pharmacy.
Use your health insurance just like you normally would to see your doctor.
How Do I Get Rid Of Chest Congestion?
If you have been seeking chest congestion relief, some therapeutic chest congestion home remedies, or have even been wondering how to get rid of phlegm, we've compiled some helpful tips to aid you.
What Are Some Common Clinical And Home Treatments For Chest Congestion?
Here are some of the most common treatments and remedies for chest congestion. If symptoms associated with your chest congestion persist or worsen, make an appointment to see a physician.
Home Treatments
1. Steam Treatment
Warmth and moisture work together to loosen up congestion in the chest. Hovering your face over a steaming pot of water will work to break up the mucus quickly. If that's not fast enough, try letting your shower steam up the bathroom before you hop in. Make sure to leave the fan off when you shower to not break up any steam.
2. Eucalyptus Oil or Vapor Rub
An over-the-counter vapor rub such as Vicks can provide immediate relief when massaged onto your chest. Eucalyptus oil, one of Vicks' active ingredients, can be pretty beneficial.
Paired with hot water, eucalyptus oil can double your phlegm fighting force. Not only is it antiviral (most chest coughs are viral infections), but it also relieves coughs and loosens up mucus.
Add a few drops of eucalyptus oil to a tablespoon or two of a carrier oil, such as coconut or olive oil, and massage it onto your chest for a DIY vapor rub. Alternatively, putting a few drops into a steaming pot of water can allow you to inhale its congestion-combative properties for quick relief in the air passages.
For relief throughout the night, sleep next to a humidifier with eucalyptus oil. Add 4-5 drops into the reservoir of the humidifier just before going to bed. Make sure to have the humidifier close by, and keep the bedroom door closed to trap in the moisture.
3. Hot Lemon Water
Staying hydrated is critical if you're congested, as fluids help to keep mucus thin. In fact, some doctors say that simply drinking water is the best way to get rid of phlegm. By heating your water and adding lemon, the heat will break up congestion quickly, while the high vitamin C content of the lemon will help your body fight off infection.
The juice of roughly one large lemon provides you with 31% of your daily recommended value of vitamin C. Try having a glass of hot lemon water with the juice of one lemon three times a day.
If you cannot drink lemon water, try squeezing lemon over steamed broccoli, another rich source of vitamin C. Eating the right foods will supercharge the immune system and help your body fight off persistent coughs.
Over-the-Counter Medication
There are two basic types of over-the-counter cough medicines that you may have hiding out in your medicine cabinet: suppressants and expectorants. While expectorants are best suited for dealing with mucus, suppressants may help you sleep.
Suppressants
Suppressants suppress your cough reflex so you can get some rest. They do not help reduce congestion or thin mucus. They are suitable for relief at night when a cough is keeping you up.
A common suppressant is dextromethorphan, which you can find in over-the-counter medications containing the label "DM." These suppressants are "used to temporarily relieve cough caused by the common cold, the flu, or other conditions." Dextromethorphan can provide quick relief for minor conditions that do not need prescription medication.
Some of the common medications used to suppress coughs and thin mucus include:
Coricidin
Delsym
Dimetapp
Mucinex
Robitussin
Sucrets
Vicks
These medications provide quick relief for symptoms but should not be used habitually.
Expectorants
Expectorants work "by thinning the mucus or phlegm in the lungs." They speed up the mucus clearing process and allow you to get rid of the uncomfortable congestion. Guaifenesin is in brand name medications such as Mucinex or Robitussin Chest Congestion.
If you have a fever, intense shortness of breath, wheezing when you breathe, or if your cough lasts for more than three weeks, contact a doctor. You may have a chronic infection and need to be treated with prescription anti-inflammatory medication to treat your airways' swelling.
Book on our free mobile app or website.
Our doctors operate in all 50 states and same day appointments are available every 15 minutes.
See a doctor, get treatment and a prescription at your local pharmacy.
Use your health insurance just like you normally would to see your doctor.
Where Can I Seek Treatment For Chest Congestion Online?
At PlushCare, doctors are available around the clock to treat a chest cough or respiratory tract infection. Schedule an appointment with a board-certified PlushCare physician online or by phone.
During your online appointment, you will discuss your symptoms and medical history, and the doctor will give you an official diagnosis and treatment plan. Our licensed virtual doctors can also write a prescription when necessary. Take control of your health today, all from the convenience and comfort of your home.
A chronic nasal congestion is a stuffy nose that doesn't seem to go away. It affects the entire feeling of your body. You will be uncomfortable and sick. You might not be able to carry out important activities.
Furthermore, here are the 20 Ways to Relieve Chronic Nasal Congestion which can help you. Understand the causes and effects to ensure the right treatment.
Causes of Congestion
Effects from Congestion
Runny nose
Sneezing
Dry mouth
Throat irritation
Treatments You Can Do
Here are some ways to treat your congestion:
1. Humidifier
A humidifier is a popular equipment to relieve congestion. It provides more moisture into the air around you. An increase of humidity will prevent your nose from becoming dry. You'll find it easier to get rid of the mucus that is preventing you from breathing properly. This advice on how to treat a nosebleed at home might be handy.
2. Saline Spray
You can purchase a saline spray from the pharmacy. You don't need any prescriptions to buy it. The saline spray will help to get rid of the mucus. The mucus in your nasal passage will be loose. Your nose won't get too crusty and dry either which can be irritating.
3. Warm Towel
A warm towel can also help. The heat from the towel will loosen up the mucus in your nose.
Boil some water until it is warm.
Soak in a clean towel or cloth.
Wring out the excess water.
Use it to cover face until it is no longer warm.
4. Hot Shower
Take a long, hot shower. The hot water will help distribute heat around the bathroom. It will make your nose feel better as the warm air is all around you.
You can relieve yourself from the stuffiness that you're feeling from your nose. A hot shower will also increase blood flow which can make your body more fit.
5. Eat Spicy Food
Spicy food can also give additional heat to your body. The heat will allow the mucus in your nose to be released instead of causing an obstruction to your nasal passage. In case that you don't like to eat spicy food, you can just add a bit of white or black pepper seasoning to your food as they also help.
6. Steaming
Steaming your face is the quickest and most practical way to get instant relief. You can do this anytime you want and repeat whenever you start to feel your congestion is getting bad again.
Boil some water until it forms steam.
Place in a bowl and get a clean towel.
Place head above the bowl with your head covered in towel.
Slowly breathe in the steam.
7. Drink Water
Never forget to drink plain water. Drink at least 2 litres of water every day. You have to keep your body hydrated. It helps to keep the nasal passage from drying. The best water to drink is at room temperature. Your body can take in the water easier when it's not too hot or too cold. You might be interested in ways to get rid of a cold sore in 24 hours.
8. Drink Apple Cider Vinegar
Apple cider vinegar is known for its ability to produce thinner mucus. It's because it contains potassium. Thinner mucus means that it will be easier to get rid of instead of the thicker ones that can block the nasal passage. Every morning, have a cup of water mixed with a teaspoon of the apple cider vinegar.
9. Ginger Compress
Did you know that you can make a hot compress more effective by adding ginger root? Ginger has a great healing property as it is able to generate heat. Heat is an important factor to relieve a chronic nasal congestion.
Cut up a ginger root.
Boil some water and add the ginger.
Wait for 20 minutes.
Soak a clean towel in the water and place on face.
10. Ginger Water
You can drink a cup of homemade ginger water to reduce the congestion. It's simple, delicious yet very effective.
Slice some ginger according to your preference.
Boil some water and add the ginger.
Add some honey to make it sweet then drink.
11. Face Massage
Massaging the area around your nose can help. You need to do it slowly and carefully. First, start massaging the left and the right side of the nose. Add a bit of pressure to help release the mucus. Then move on to massaging your forehead. It's also an important area where the congestion begins. Keep repeating the massage until you feel better. You may also want to read how to treat stuffy nose during pregnancy.
12. Lifting Head
Lifting your head is an important thing to remember when you have a nasal blockage. This is especially important when you are just lying down or even sleeping. Keeping your head at a higher place than your body can relieve the nose. You will be able to breathe easier.
13. Turmeric Milk
Milk is nutritious for your body. It will improve your immunity so the congestion can eventually go away. Make it more powerful by adding turmeric.
Boil a glass of milk.
Add a teaspoon of turmeric.
Wait until they are completely mixed.
Pour into a cup with a bit of honey.
Drinky daily.
14. Turmeric Juice
Besides drinking turmeric milk, you can drink some turmeric juice too. Be careful making this because it can leave yellow stains on everything.
Wash half of turmeric root and peel.
Use a juicer to get all juice out.
Mix with some lemon juice.
Add honey or sugar to make it sweet.
Add a bit of cayenne pepper.
15. Cayenne Pepper
Cayenne pepper is anti-inflammatory and can clear out the nasal passage. Your nose won't feel so stuffy anymore. Try adding some of the pepper on your meals. Every time you consume it, you're helping your nose to get better. You can also add the pepper to your tea with a little bit of honey.
More (16-20)
Below are more effective ways you should try.
Accupressure: Press the sides of your nose, near to your inner eyes for relief.
Mint Tea: Opens nassal passage from the moisture and menthol.
Vitamin C: Repairs body immunity so you can recover.
Resting: Give body energy to fight it off.
Garlic: Chop to small pieces and rub around the bridge of nose.
Things to Consider
In case the nasal congestion continues for more than a week, then you need to visit a doctor. Without a professional help, you might be making your condition worse. Also, keep in mind for any allergic reactions to these treatments. Do a small test before doing the whole treatment. Any allergy will only add more difficulty in treating the stuffy nose.
Beside what I explained above, here i give you information from expert that you can applied as ways how to relieve chronic nasal congestion. Check this out.
Remember that different treatment works for different people. Be patient and keep trying to improve your health in a way that suits you best.
A stuffy nose and clogged sinuses are no fun. Try these natural congestion remedies and start breathing better now.
Staying well-hydrated can help ease nasal congestion by thinning mucus and helping it drain.
Being stuffed up can make you feel miserable. It can interfere with breathing, cause headaches, and keep you awake at night.
While many people blame their discomfort on excess mucus, nasal congestion is actually caused by inflamed (swollen) blood vessels in the sinuses, says Scott P. Stringer, MD, a professor and chairman of the department of otolaryngology and communicative sciences at the University of Mississippi Medical Center in Jackson.
When an irritant (like an allergen or virus) stimulates the nose, blood flow increases into the large network of vessels that line the nasal cavity. "This causes the nasal passages to swell, making it more difficult to breathe," Dr. Stringer explains. Nasal swelling can also interfere with drainage and trap mucus, further blocking airflow.
Congestion can be caused by a cold, the flu, allergies, pollution, even just dry air. A stuffy nose can also be a symptom of COVID-19, notes the Centers for Disease Control and Prevention (CDC). So if you think you may have COVID-19, be sure to get tested and isolate from others while waiting for the results.
The good news is that whatever the cause of your congestion, there are a number of simple things you can do at home to feel better fast — without even making a trip to the drugstore. And, unlike some over-the-counter decongestants, these natural cures won't cause any side effects like sleepiness or jitteriness.
Read on for seven self-care strategies that can help you start breathing easier right away. One word of caution: If your stuffiness that lasts longer than a week without improvement, gets worse after improving, and/or is accompanied by fever, severe headache, or facial pain, check in with your doctor, says Stringer. You may have a bacterial infection that requires an antibiotic.
Best homeopathic Medicines for Sinusitis Treatment.
Sometimes the tissue surrounding our sinuses swells up or inflames with fluid or heavy mucus build up. This condition is known commonly as sinusitis. Sinuses are the hollow spaces in your skull bone. The sinusitis means inflammation of sinuses. Generally the Para-nasal sinuses are affected in sinusitis. In sinusitis there is fluid buildup inside the sinus by the allergic condition. The blockage of sinuses with fluid gives rise to germ growth causing infection. Sinusitis may be mild or chronic. It may be the effect of the virus, fungi, bacteria, or allergic reaction. A sinusitis condition can be really painful and bothering. Usually, it goes away on its own without any medical help. However, if the condition persists for more than nine days, you need to visit your doctor and take necessary medical assistance. Homeopathy Treatment for sinusitis is a highly recommended option for effective care and permanent relief from the condition.
The Causes of Sinusitis
Sinusitis is the effect of virus, fungi, bacteria, or allergic reaction. It may be caused due to some possible reasons including:
DNS (Deviated Nasal Septum)
Infections in the respiratory tract.
The Signs and Symptoms of Sinusitis
Nasal congestion leading to difficulty in breathing through the nose.
Discharge of thick, yellowish or greenish color from your nose.
Headache over frontal portion , face, eyes.
Fever mild to moderate with heavy sensation in frontal portion of head.
Mild to a severe cough in case of children.
Decreased sense of taste and smell in case of adults.
Pain in the teeth and upper jaw.
Diagnosis of Sinusitis
Diagnosis of a sinusitis condition is usually done by signs and symptoms as well as certain physical tests. Normally, the physician may try visually examining your ears and nasal cavity. In case of a chronic sinusitis condition, the doctor may check your nose with an endoscope for detailed observations. A CT scan can also be recommended in case of severe or persistent sinusitis.
Homeopathy Treatment
Homeopathy Treatment for sinusitis has a good scope to cure the both acute and chronic sinusitis if it is treated constitutionally as well as clinically. The clinical way of treatment will give best results for relieving the acute symptoms like stuffed nose, headache, fever, thick nasal discharge etc. The constitutional treatment will help in chronic case to cure it completely by modifying the hypersensitivity nature of the immune system to various allergen which causes allergic reaction and result sinus inflammation.
Here are some common medicines prescribed for sinusitis given below.
For nasal congestion or Stuffy nose the common medicines are –
Kali Bichromium- Nasal obstruction with thick stringy nasal discharge. Pain at the root of nose.
Arum triphlinum- Nasal congestion in spite of thin nasal discharge. It is associates with laryngitis i.e. hoarseness of voice with pain on talking. The patient desire to pick the nose s it make him uncomfortable.
Heper sulph- Nasal congestion by exposure to dry cold air. Nasal congestion associates with cough which are worse at morning and evening
Sticta- Nasal congestion with dryness of nasal mucous membrane. The patient always want to blow the nose but no discharge.
Amon carb- Nasal congestion generally at night, cannot take breath comfortably at night due to blocked sensation. The patient always carry some medicines for inhaling to clear the nose.
For thick Nasal discharge
Kali bichromium- It is given in case of thick, stringy like nasal discharge. There is pain in frontal portion of head in some spots which the patient indicate by putting fingers tips. There is pain at the root of the nose if the nasal discharged are checked by any medication or warm application. Mostly used for PND (Post nasal drip) with thick nasal discharge
Hydrastis – Thick, yellowish, tenacious ropy secretion from posterior part of throat. Mostly used for PND (Post nasal drip) with thick nasal discharge. Tthe differential diagnosis of two medicines – in Kali bi there is more stringy like discharge, but in hydrastis more thick discharge. In Kali bi the pain is pointed by the finger tips of the patient, but it is not in hydrastis.
Pulsatilla- Pulsatilla have also thick, yellowish, greenish nasal discharge. But more suitable to greenish discharge and offensive too. The discharge is bland i.e. not burning and over all feel relief in open air.
Merc sol – It is also have symptom of thick nasal discharge. here in this case the nasal discharge is yellowish-green and acrid in nature i.e. burning feeling. The inner nasal mucus membrane are corroded and ulcerated due to the thick acrid discharge. Another important symptom in Merc sol is more salivation associates with all diseases.
More Articles
Natural Ways to Relieve Post Nasal Drip
Can Seasonal Allergies Cause Swollen Lymph Nodes?
How to Get Rid of a Sinus Infection Without Antibiotics
Remedy for Nausea Caused by Post Nasal Drip
Chest Congestion While Pregnant
The common cold and sinusitis may cause nasal and throat congestion 3. You may have trouble breathing through your nose and may find yourself clearing your throat a lot. This may lead to a headache or a sore throat 1. Treat mild symptoms of congestion with home remedies. Most of the time, your symptoms will go away within a week or so. If you have chronic sinusitis causing nasal and throat congestion for several weeks or if your congestion frequently recurs, you may have nasal polyps or another condition that requires medical treatment 3.
Drink extra fluids. Drink water, chicken soup, clear broth, juice and warm lemon water to loosen and flush away congestion. Chicken soup has the added benefit of possibly reducing inflammation.
Natural Ways to Relieve Post Nasal Drip
Keep your nasal passages moist. MedlinePlus suggests using a humidifier, inhaling the steam produced by a hot shower and using saline drops to help reduce nasal and sinus congestion.
Mix 1/2 teaspoon salt into a glass of warm water and gargle to break up throat congestion and temporarily relieve soreness or scratchiness.
Can Seasonal Allergies Cause Swollen Lymph Nodes?
Take an over-the-counter decongestant for up to three days. Do not use for longer than the recommended time period, because decongestants may cause more nasal swelling and further congestion.
See your doctor for additional treatment if your symptoms last more than 10 days, if a cold gets worse after a week or if your congestion is accompanied by severe pain.
Warnings
Do not take decongestants if you have either high blood pressure or an enlarged prostate unless you are under a physician's care.
Alpha-NC
Rs. 185.00 18.00% off Rs. 151.70
ALPHA- NC:
Nasal congestion is the insufficient airflow through the nose due is the blockage of the nasal passages. The blockage in the air passage can have multiple reasons. However, the most common is usually due to the swelling in the membranes of the nose, from inflamed blood vessels or excess of fluid. Nasal congestion is mostly referred to as a stuffy nose. It may or may not include runny/ water discharge from the nose. Congestion in the nose cause discomfort, it can range from a mild botheration to a serious medical condition. Sinus problems and nasal infections due to the common cold can contribute to blockage in the nose. Nasal congestion is a very common symptom in numerous diseases like rhinitis, allergies, influenza, common cold, infection of the upper respiratory tract or environment-related pollution. Almost every individual on this earth is a "constrained nasal breathers". Sleep apnea, snoring, upper airway resistance syndrome can be due to significant nasal congestion. Nasal congestion can intervene with hearing and speech apart from causing difficulty in sleep.
What is the cause of nasal congestion?
Although annoying nasal congestion is a very common condition experienced by people from time to time. The foremost reason for the congestion is viral infection/flu or a common cold.
Some of the causes for nasal congestion are allergies, hay fever, deviated nasal septum, rhinitis, sinus infection, adenoids, foreign body in nasal passage, inflammation of airways, collapsed nasal valve, polyps in nose, concha bullosa, empty nose syndrome, reaction to medication, exposure to chemical and environmental pollutants, tumor in airways, chronic rhino-sinusitis in GERD.
Nasal congestion in infants and older children:
In an infant nasal congestion can intervene with breastfeeding and cause respiratory distress that can be fatal; in older children, nasal congestion along with enlarged tonsils and adenoids can cause chronic sleep disorders and hypoxia.
The symptoms from nasal congestion:
The degree of discomfort due to nasal congestion varies from mild discomfort to facial and head pain. The most marked symptoms felt during congestion include a plugged feeling or runny nose, pain in the sinus, mucus buildup and swollen nasal tissue. In some cases, you may experience postnasal drip, sore throat, sinus pressure, sneezing, tightness in the chest and cough are associated with a congested nose.
Management for the symptoms of nasal congestion:
Relief from stuffed up nose can be obtained with nasal sprays, decongestants, antibiotics, allergy medicine, and oral antihistamine to clear up the nasal pathway. Along with these management methods you can use a vaporizer or humidifier, nasal saline spray, try flushing out sinuses, hit a warm shower, take steam from a warm pot of warm water, drink lots of fluids, try a Neti pot, place a warm, wet towel on your face. These methods may help in relieving discomfort from nasal congestion and open your nasal passages. These management work on nasal congestion independent of the different diseases related to it. However, sometimes these techniques aren't enough to alleviate nasal congestion, particularly if the symptoms are contributed by another health condition. Therefore, medical treatment becomes necessary, especially if the condition is painful and interfering with everyday routine.
When to seek medical treatment?
It is important to know when to seek medical aid. If you are experiencing any of the following, talk to a medical professional: nasal congestion along with a high grade fever for more than 3 days, nasal congestion of a longer duration(more than 10 days), green nasal discharge, blood in nasal discharge or blood in sputum with cough, sore throat, congestion with sinus pain and fever, already suffering with asthma, or emphysema or a recent history of head trauma.
Alpha-NC- The best treatment for the cure of nasal congestion:
Alpha-NC is a formulation of homeopathic medicines which are found effective in dealing with and taking care of the causative factors of nasal congestion. It is composed of the combination of Hydrastis Canadensis, Echinacea Angustifolia, Cinnabaris, Kalium bichromicum, Baryta muriatica. These medicines take care of the inflammation in the mucous membrane causing stuffiness of nostrils, sore throat and manifestations in the upper respiratory tract. These medicines are useful in building the immunity of the body. You will notice a decreased frequency of attacks over the period of time after taking homeopathic medication. Nasal congestion mostly gets better on its own, is rarely linked with any major health problems. Immediate improvement of symptoms starts right away with proper treatment. The affinity of Alpha-NC is the mucous membrane if the upper respiratory tract. It allows the secretion to flow by speedily and easily by bringing down the swelling of the mucous membranes.
Composition of Alpha-NC:
Hydrastis Canadensis: It allays watery coryza, smarting, and rawness in nose, throat & chest, the inflammations of the mucous membrane. It also covers sneezing, dull frontal headache, with a constant discharge of tenacious mucus from nostrils.
Echinacea Angustifolia: It is an immunity booster. It relieves sensitivity to cold. Alleviates congestion of nostrils with mucus.
Cinnabaris: It has proved action on catarrh of the upper respiratory tract, maxillary sinus, and the forehead. It helps to flux the blockage in the nose and paranasal sinuses.
Kalium bichromicum: It alleviated pressure and sticking pain at the root of the nose due to inflammation of frontal sinuses. The assistance of this drug is in the emission of glair and postnasal dropping.
Baryta muriatica: Inflammation and catarrh of nose and throat, inflammation of the bronchial tubes. Headache, giddiness, enlarged tonsils and humming in the ear worse in cold and damp weather are also covered.
Safe for Adults & Children 12+ | Gluten Free | Lactose Free | Vegetarian
Homeopathic medicine to relieve mucus congestion.
Clears excessive mucus from the throat and lungs.
Encourages clear and unobstructed breathing.
Reduces constant throat clearing.
Supports peaceful sleep.
1″> Mark selections below to see product availability This item is not available at this time.
Description
Ingredients
How To Use
Description
What is Mucus-Clear™ Nighttime?
Many people battle with excessive phlegm or mucus build up in their nasal passages, throat, and chest. This may be temporarily due to colds and flu or due to a more ongoing difficulty with allergies, food intolerance, sinus problems or even smoking or air quality. Mucus-Clear™ Nighttime has been formulated as a companion remedy to our popular Mucus-Clear™ homeopathic remedy. Used in the night time, Mucus-Clear™ Nighttime offers the same great benefits as Mucus-Clear™, but also helps you relax and supports peaceful sleep. With a clear nose, throat and chest and a relaxed body, you can enjoy a restful night again!
One Year Money Back Guarantee
We are so certain that you will be completely satisfied with our wonderful, natural products, that we offer an unconditional money back guarantee. Simply try our products for at least 30 days. If you are not completely satisfied for any reason & return the product to us for a complete refund less shipping fees.
The Natural Way
There are many steps you can take to assist with mucus reduction and a holistic approach always holds the best chance of success! We recommend the following:
A healthy lifestyle, including plenty of exercise, a healthy diet and sufficient sleep can go a long way to promoting health and keeping all systems functioning normally.
If you smoke, consider quitting! Not only does smoking promote excess mucus production (as the body strives to protect the respiratory system and drive out toxins) but it also compromises immune functioning.
Keep a food diary to see whether certain food types affect mucus production and build up. Common culprits are dairy products, wheat products (gluten) and food additives such as colorants and preservatives.
Reduce stress levels by means of exercise, yoga, meditation or similar activities. Deep breathing exercises practised in yoga are very good for respiratory health.
Ingredients
What are the ingredients?
Mucus-Clear™ Nighttime is 100% homeopathic, contains the following ingredients in safe, homeopathic potencies: Hepar sulph 6C, Kali bic 6C, Kali carb 30C, Kali mur 6C, Nux vom 6c.
Hepar sulph 6C: this homeopathic remedy is often recommended for people who are sensitive to the cold and is primarily indicated for colds, coughs, sore throats and congestion.
Kali bich 6C: is useful when there is throat congestion at night, as well as sinusitis and 'glue ear.' It may relieve a sore throat and reduce coughing due to congestion.
Kali carb 30C: can be of great benefit for people who are adversely affected by the cold and draughts, as well as those who are exhausted and stressed. It can assist with lactose intolerance and also helps to reduce insomnia and headaches.
Kali mur 6C: is often recommended for chronic mucus build up in the throat and lungs, as well as for nasal congestion. It can also be useful for blocked ears and ear aches.
Nux vom 6C: is a popular homeopathic remedy that has a variety of benefits. It is often recommended for colds and flu, especially where there is a blocked nose at night. It helps calm irritability and helps those with disrupted sleep patterns, who wake up feeling irritable and are unable to fall asleep again.
Inactive Ingredients: USP purified water, Grain alcohol (20% by volume).
How To Use
How do I use Mucus-Clear™ Nighttime?
Mix drops in 1/4 cup of water and sip slowly, or drop directly into the mouth.
Adults & Children 12+: Take 0.50 mL approximately 5 minutes before bed. Dosage may be repeated during the night if needed.
Mucus-Clear™ Nighttime is a homeopathic remedy and is safe for all ages. There are no known drug interactions.
Caution: If pregnant or breastfeeding, ask a health professional before use. If symptoms persist or worsen, consult a health care professional. Keep this and all medicines from the reach of children. Avoid strong mint-flavored candy, as this may reduce the effectiveness of the remedy.
How long until I see results?
People can differ widely in their response times to natural remedies depending on individual makeup, lifestyle and diet. Some may experience a general feeling of wellness within days, while for others it may take longer before an effect is felt.
Often, as in the case of all good tonics, a gradual improvement is felt over time. Best results are achieved when Mucus-Clear™ Nighttime is used consistently along with a healthy lifestyle.
How long will a bottle last?
One 2 fl oz bottle of Mucus-Clear™ Nighttime will last approximately 30-60 days. Exactly how long a bottle lasts will depend on the frequency of use.
Reviewed by Dietitian Jessica Ball, M.S., RD November 17, 2021
Be it due to allergies, a cold, asthma or otherwise, congestion is a real pain in the neck. Actually, a pain in the face—that stuffed-up, achy sensation in the sinus area is no joke, as you can attest to if you're one of the 9 to 16% of Americans who experience it often.
Although it's far from pleasant, congestion is actually a sign that your immune system is working appropriately.
"Nasal congestion is the body's defense mechanism when it senses something foreign entering the nasal cavity," explains Jonathan Simmonds, M.D., an ear, nose and throat physician and sinus and skull base surgeon at Westmed Medical Group in Rye, New York. "Structures that sit next to your septum, called turbinates, swell with cells that work for the immune system to fight off these foreign substances."
This swelling works to protect you by:
Providing a larger surface area to capture these foreign substances, and
Blocking off the nasal passage to prevent the invader from attacking the rest of the airway
While this is a terrific illness barrier when you are exposed to a virus, "it can be quite annoying when this happens in response to something innocuous, like pollen," Simmonds says, and allergies like this are actually a major cause of congestion.
Beyond that stopped-up sensation, symptoms can include runny nose, post-nasal drip (and perhaps a resulting sore throat or cough), a heavy head and a burning feeling in the sinus area.
When congestion occurs, the nose is producing more mucus in order to rid itself of something that it finds irritating—this could be a virus (like the common cold or flu), allergens or a sinus infection, adds Mary Pat Friedlander, M.D., associate program director at the UPMC St. Margaret Family Residency Program in Pittsburgh. So the goal with any congestion-relief option is to loosen up or remove that mucus so you can breathe easier.
The Fastest Way to Relieve Congestion, According to Doctors
Most forms of congestion get better over time on their own—and recovery tends to speed up if you follow the pro tips below.
1. Hydrate, hydrate, hydrate.
Here's some intel that will help you recover quicker from nearly any infection: "Rest and hydration help our immune system fight infections," says Monaa Zafar, M.D., a primary care physician at Westmed Medical Group in Purchase, New York.
Women need around 91 ounces of H2O per day, while men should aim for about 125 ounces. (ICYMI, how much water you should drink, by the numbers.)
"Fluids are important anytime patients are under the weather, to help prevent dehydration from sweating or from appetite loss," adds Isabel Valdez, P.A., a physician assistant and assistant professor of internal medicine at Baylor College of Medicine in Houston.
2. Get steamy.
You'll score healing bonus points if some of those fluids come by way of warm liquids, such as hot tea.
"Inhaling steam from warm water or even from tea as you sip it, could help moisturize the sinuses and help loosen the mucus as well," Valdez says.
You can also get similar steam room-like benefits (for $0 and at home) in a toasty shower, so each morning and night, try to spend at least five minutes in the steamy environment of your shower bay.
"Steam from a hot shower works well for nasal congestion," Simmonds explains. "Unlike most other parts of the body, the nasal mucosa actually shrinks in response to heat. Steam will likely provide some temporary relief."
3. Flush things out.
The single most helpful and instant home remedy, according to Friedlander, is a saltwater rinse or a neti pot.
"This is a great way to relieve nasal congestion. Just be sure to use distilled water when making the solution," she says, which is a *must* according to the U.S. Food and Drug Administration's neti pot safety guidance.
Wash your hands.
Fill the pot with distilled or sterile water, or tap water you've boiled for five minutes then cooled to lukewarm. Add saline per package instructions.
Stand with your head leaning over a sink and breathe through your open mouth.
Tilt your head slightly sideways so one nostril is higher than the other, then position the spout of the neti pot in the higher nostril.
As the water flows into the higher nostril, it will flow out the lower nostril and empty into the sink.
Do this for about one minute, clear nostrils completely, then repeat on the other side.
A system like this Navage Nasal Care Starter Bundle (buy it: $99.95, Amazon) makes the nasal irrigation process easier and more hands-off. "If using a neti pot is too cumbersome or even too gross, over-the-counter nasal saline spray can also be helpful," Friedlander says. (One to try: Simply Saline Nasal Care Daily Relief Mist Spray; buy it: $7.29 for 4.5 ounces, Target)
"These remedies can provide relief after one or two uses. With nasal rinses, the benefit increases with increased use," Zafar adds, noting that using a humidifier can also be effective.
4. Use caution with certain over-the-counter medications.
While it might be tempting to run to the drugstore to fill your basket with everything in the decongestant aisle—they are called decongestants!—these come with a warning from all of the medical pros we spoke to.
Common decongestant nasal sprays (oxymetazoline/Afrin and phenylephrine/Sinex) and decongestant pills (pseudoephedrine/Sudafed) should be used with caution because excessive use can eventually exacerbate the congestion, Zafar says.
A condition called "rebound congestion" may crop up after use of these medications for more than three days. "Your body can get used to these medicines, and if you use it constantly, you can end up with worse congestion than when you started," Simmonds says.
Avoid taking nasal decongestants for more than three days at a time.
5. Address any potential congestion triggers.
Antihistamines may help if your congestion is related to allergies, but the quickest and easiest solution is attacking the problem at its source.
"If your congestion is triggered by allergies or irritation, removing the allergen will offer the best help," Friedlander says.
Replace carpet with wood or tile floors that don't trap dust mites or dander. If possible, keep windows closed to avoid pollen inside and use HEPA filters in your HVAC system and air purifiers.
The Bottom Line
"If your symptoms are not improving, contact your doctor for further recommendations," Friedlander says, and keep track of the duration of your congestion and the other symptoms that come along with it to alert your medical care team.
No need to bring a "sample" if you do end up visiting your doc, however. (Yep, it happens, Friedlander says!) "The color of the congestion is not really important," she says, if said congestion includes mucus discharge.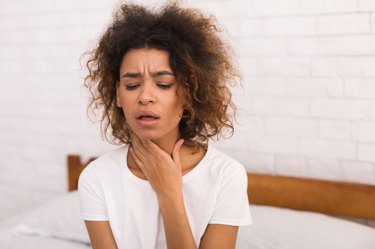 You've developed a healthy exercise program and are determined to stick with it — until you get a cold. Most garden-variety head colds aren't bad enough to keep you from moderate exercise, but working out with chest congestion is another story.
Video of the Day
Although you should always check with your health care provider before exercising while sick, chest congestion may just be one time you can excuse yourself from exercise without any guilt.
What Is It?
When a head cold moves to your chest, it's called acute bronchitis, due to the inflammation of the bronchial tubes in your lungs. As the tubes swell, they produce mucus which can lead to a cough, chest soreness and shortness of breath, according to the Cleveland Clinic.
Bronchitis is also often accompanied by fatigue, headache, mild body aches, watery eyes, a sore throat and a low-grade fever less than 102 F.
Exercising With a Chest Cold
Bronchitis can sometimes develop into more serious lung problems, such as pneumonia, and if you smoke, emphysema, right-sided heart failure or pulmonary hypertension. If you have repeated bouts of bronchitis, it could also signal an underlying asthma condition or other lung disorders.
Exercising with a chest cold isn't a good idea. When you exercise, your lungs are called upon to increase oxygen intake to fuel your body's cells, which can put further stress on your already-inflamed lung tissues and potentially worsen chest cold symptoms.
What the Experts Say
According to study published in the May-June 2012 issue of the journal Exercise and Sports Sciences, regular moderate exercise is associated with a reduced risk of infection. However, high intensity exercise temporarily has the opposite effect, which can make you more susceptible to infections.
Edward R. Laskowski, MD, of the Mayo Clinic, cautions that as a general rule, proceed with your workout if your symptoms are "above the neck," but postpone your workout if your symptoms are "below the neck."
According to University Hospital Southampton, exercise to get rid of mucus can be beneficial for people with bronchiectasis — physical damage and chronic inflammation in your bronchial tubes. Participating in moderate-intensity exercise, such as walking or swimming, can loosen mucus secretions, making your coughs more productive.
See a Doctor
Although most cases of bronchitis clear up on their own, the Centers for Disease Control and Prevention cautions that you should see your health care provider if your temperature rises higher than 100.4 F, you have a cough that produces thick or bloody mucus, you have trouble breathing, your symptoms last more than three weeks or you have a chronic heart or lung problem.
Less commonly, serious medical conditions can cause chest congestion. Diseases such as cystic fibrosis and chronic obstructive pulmonary disease are associated with excess production of mucus in the airways. Specific types of exercises are beneficial for these conditions, but should only be performed under the direction of a doctor, respiratory therapist or physical therapist.
Nasal congestion has many causes, with rhinitis and allergic reactions among the most common. Sinus infections may also cause congestion of the nasal passages. Anxiety can be present with many different illnesses and may accompany physical illness of any cause. Be sure to check in with your doctor if you are concerned about any symptoms.
While the list below can be considered as a guide to educate yourself about these conditions, this is not a substitute for a diagnosis from a health care provider. There are many other medical conditions that also can be associated with your symptoms and signs. Here are a number of those from MedicineNet:
Chronic Rhinitis
Chronic rhinitis and post-nasal drip symptoms include an itchy, runny nose, sneezing, itchy ears, eyes, and throat. Seasonal allergic rhinitis (also called hay fever) usually is caused by pollen in the air. Perennial allergic rhinitis is a type of chronic rhinitis and is a year-round problem, often caused by indoor allergens, such as dust, animal dander, and pollens that may exist at the time. Treatment of chronic rhinitis and post nasal drip are dependent upon the type of rhinitis condition.
Hay Fever
Hay fever (allergic rhinitis) is an irritation of the nose caused by pollen and is associated with the following allergic symptoms: nasal congestion, runny nose, sneezing, eye and nose itching, and tearing eyes. Avoidance of known allergens is the recommended treatment, but if this is not possible, antihistamines, decongestants, and nasal sprays may help alleviate symptoms.
Anxiety
Anxiety is a feeling of apprehension and fear characterized by symptoms such as trouble concentrating, headaches, sleep problems, and irritability. Anxiety disorders are serious medical illnesses that affect approximately 19 million American adults. Treatment for anxiety may incorporate medications and psychotherapy.
Indoor Allergens
Indoor allergens are substances that can cause an allergic reaction in some people. Common sources of indoor allergens include dust mites, cockroaches, molds, pets, and plants. Avoiding indoor allergens is one way to reduce allergy and asthma symptoms.
At MedicineNet, we believe it is important to take charge of your health through measures such as a living healthy lifestyle, practicing preventative medicine, following a nutrition plan, and getting regular exercise. Understanding your symptoms and signs and educating yourself about health conditions are also a part of living your healthiest life. The links above will provide you with more detailed information on these medical conditions to help you inform yourself about the causes and available treatments for these conditions.
symptom checker
Health concerns on your mind?
Click here to visit our Symptom Checker.
Home remedy for chest congestion
Air pollution, smoking, viruses, dirt and germs are part of our daily life, that's why it's so important to pay attention to our lung health.
Steam inhalation is one of the most recommended therapies worldwide and it has been used for more than 3500 years. It is low cost, 100% natural and you don't need to invest in equipment.
Steam therapy is a technique in which you inhale water steam. In this technique, you introduce warm moist air into your nose, throat and lungs to alleviate congestion and other respiratory symptoms.
What are the benefits of steam therapy?
The steam adds warmth and moisture to the air, it improves breathing and helps loosen mucus inside the airways and the lungs. It also relaxes throat muscles, reducing soreness and inflammation, and dilates blood vessels improving blood circulation.
Steam Therapy for chest congestion
What conditions can steam therapy help with?
Common cold
The flu
Sinus infections(infectious sinusitis )
Bronchitis
Nasal allergies .
Headache
Congested (stuffy) nose
Throat irritation
Breathing problems caused by airway congestion
Dry or irritated nasal passages
Cough
Pneumonia
How can I do it safely?
The traditional way is to boil water, then pour it into a bowl and place it in a flat, level, stable and safe surface (table). Be sure the bowl can`t be knocked over.
You can add 2 or 3 drops of essential oils like eucalyptus or lavender if you have any; they are great to reduce congestion.
Never shake or lean the bowl, you can spill hot water and burn yourself.
Put a towel over your head like forming a tent. Lean a little, your face should be 15 to 20 cm from the steam, (don't get closer and avoid direct contact with hot water to avoid burning).
Avoid allowing the steam to make contact with your eyes. Your eyes should be closed and directed away from the steam.
Inhale deeply and slowly for at least 10 – 15 minutes for each session. If you still have symptoms you can repeat it twice per day.
Do not put the bowl on your lap as this increases the risk of accidentally spilling the hot water into your lap and causing severe burns . So make sure the bowl is placed on an stable surface.
Keep the bowl of hot water out of reach of children or pets. Steam inhalation isn't advised for children due to the risk of burns. As an alternative, if your child is suffering from a cold or flu, for instance, you may provide them with medicines from online pharmacies like the Canadian Pharmacy.
Steamy bathroom
Just run hot water in the shower and inhale the steam; this technique is great for kids. Sit your child in the steamy bathroom and explain how to breathe. Never leave little one alone while hot water is running to avoid burns.
To take into account
Steam inhalation is considered a safe home remedy if you do it right, but there is a possibility to hurt yourself unintentionally if you're not careful.
Remember that inhaling steam relieves symptoms of congestion, but it is not a cure . It doesn't replace any medical advice. If you continue feeling congested for more than a week or symptoms get worse, call your GP.
We hope this information is useful. If you need advice or have any questions about our treatments, please contact us. You can find us 3 mins away from Angel station in Islington. We are always glad to help.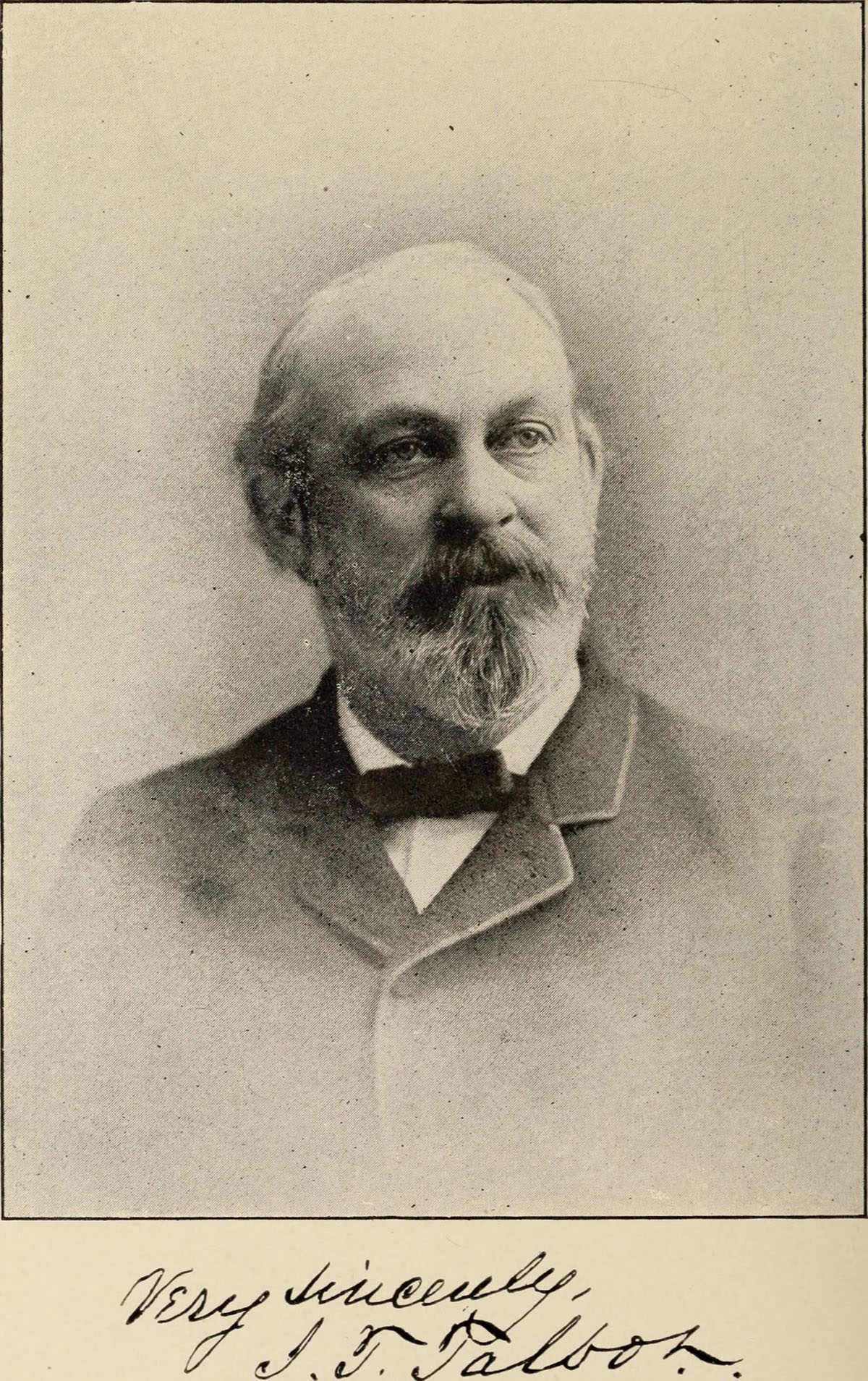 Viral infections and common cold dare product of body's lowered immune system capabilities, which can happen in cases of fatigue, stress, or nutritional deficiencies, and most usual symptoms are mild fever, watery eyes, runny nose, coughing, or sore throat.
In cases of nasal congestion homeopathic remedies can be very helpful. Homeopathy is excellent alternative to classic medical approach, it has no side effects and it is safe for use. Depending of type of your disorder, you can choose appropriate homeopathic remedy. For the instructions of dosages and ways of use, consult your doctor or homeopathic expert.
Here is a short description of some of homeopathic remedies that you can use in order to relieve your symptoms of nasal congestion;
Pulsatilla
Colds accompanied with thick yellow mucus, stuffed nose indoors and runny nose outside are indications for use of this homeopathic remedy. Also, fever and congestion gets worse at night.
Ferrum Phosphoricum
This is a good homeopathic remedy in cases when symptoms of cold are just starting to develop. It can also help in cases of advance cold, when symptoms are short and hard cough, accompanied with mild fever.
Dulcamara
If person gets wet or chilled from caught in the bad weather, this homeopathic remedy is recommended for usage. It should help you to stop cold and nasal congestion symptoms right at the beginning. Dulcamara is also recommended for persons with allergies.
Aconite Napellus
Indications for usage of this homeopathic remedy are intense symptoms in the early stage of cold. Traumatic experiences or exposure to cold and wet weather may precede the illness. Symptoms also may include chest tension, stuffy nose and scratchy throat.
Belladonna
Indications for usage of this particular homeopathic remedy are fever, flushed face and sudden onset of cold. Other symptoms may be throbbing pain in the ears or a throat, sore and red throat, stuffed nose and watery eyes.
Rhus Toxicodendron
This homeopathic remedy s recommended in cases of body aches and stiffness, and symptoms are worsened by damp and cold weather, or rapid weather changes. Symptoms are relieved with motion and warmth.
Phosphorus
People with problems of cold which is easily spread to the lungs are in need for this type of homeopathic remedy. Nose problems are present, too; one nostril may be runny and other stuffed. Laryngitis, nose bleeds and hoarseness may also be symptoms.
Other homeopathic remedies that you can use in cases of cold and nasal congestion are Allium Cepa, Arsenicum Album, Euphrasia, Baryta Carbonica, and some others.
PlushCare Content Team
The PlushCare Content Team delivers high-quality, medically-reviewed healthcare content as part of our mission to help all people live longer, healthier and happier lives.
January 14, 2021 Read Time – 4 minutes
Throat congestion is an annoying side effect of a common cold, sinusitis allergies, or any other condition that clogs your airways. Throat congestion can be very frustrating and leave you constantly clearing your throat, coughing and unable to breathe properly.
Read on to learn more about throat congestion and how to get your symptoms under control so you can get your breathing, and your life back to normal.
Book on our free mobile app or website.
Our doctors operate in all 50 states and same day appointments are available every 15 minutes.
See a doctor, get treatment and a prescription at your local pharmacy.
Use your health insurance just like you normally would to see your doctor.
What is Throat Congestion?
Throat congestion happens when mucus from your nose drips down the back of the throat, also called, postnasal drip and gets stuck.
If your nasal passage is congested but your body is still producing mucus to fight off harmful bacteria or pollutants, that mucus needs somewhere to go. Unfortunately, that place is your throat.
Throat Congestion Symptoms
You are likely suffering from throat congestion if you have:
A sore throat
A productive cough, meaning you are coughing up mucus and phlegm
An inability to clear your throat
A runny nose
Sneezing
Breathing difficulty
Swallowing difficulty
Change in voice hyponasal speech
Loss of smell
Loss of taste
Mild headache and body ache
Low fever
How to Get Rid of Throat Congestion
While the symptoms of throat congestion can be painful and frustrating, there are lots of ways to get symptom relief, including:
Take a hot shower: Breathe in the steam from the hot water. It will help loosen thick mucus membranes, making it easier to cough them up and blow them out.
Use a humidifier: Humidifiers moisten the air you breath. This moisture has a similar effect as the steam from a hot shower; it thins thick mucus allowing you to expel it easier by coughing and blowing your nose. Try adding eucalyptus oil to the humidifier to get even more relief. This essential oil has been shown to aid congestion by fighting off harmful bacteria.
Keep Hydrated: Drinking plenty of fluids helps thins mucus from the inside out. Drinking water is the best way to do this but if you prefer to drink something else just make sure it is caffeine free because caffeine is dehydrating. When your body is dehydrated your mucus becomes thick and sticky. This creates an excess of phlegm and makes you prone to buildups because it is much harder to break up the mucus membranes.
Up your lemon, ginger, garlic, and spice intake: These ingredients have been linked to respiratory health. While more research is needed, ingestion is not harmful, and is very helpful to some, so it is worth a try.
Try drinking lemon ginger tea and adding extra garlic to your food. Spicy foods containing capsaicin like chili peppers can also break up mucus. Just be careful not to exceed your spice limit, as this can be very uncomfortable.
Gargle warm salt water—try gargling warm salt water for 30-60 seconds: This helps remove any phlegm that is stuck in the throat. The salt also helps to kill bad bacteria promoting relief and recovery. While this may taste yucky, it can be worth the results.
Try an over the counter decongestant: consult your doctor to find the best one for you.
Remember, the more mucus you get out of your body the better so keep hydrated, keep your environment moist, and don't hesitate to cough and blow your nose as much as possible. If your symptoms don't improve and throat congestion becomes a regular occurrence, contact your doctor for an official diagnosis and treatment plan.
Think you may be experiencing symptoms of throat congestion?
Do you suffer from sinus or chest congestion? Use this page to relieve your symptoms.
We all get sick eventually, and we all get allergies eventually. Sinus and chest congestion are some of the inevitable symptoms of these two major problems in our lives.
Whether it's springtime allergies causing your sinus congestion, or a bout of the flu causing your chest and esophagus congestion, acupressure can help alleviate your symptoms.
Acupressure works by balancing the life energy that flows throughout the meridians of the body. This inner energy helps lead to the resolution of physical illnesses when it is allowed to flow freely. But it also can lead to the onset of illness when it is imbalanced or restricted from flowing properly.
That's why learning and using an energetic healing art like acupressure is so important. It gives you the tools you need to personally balance your own energy system, and lead to the alleviation of symptoms and, sometimes, the complete healing of the illness or negative health condition that ails you.
Let's take a look at some acupressure points that will help get rid of sinus and chest congestion in our bodies.
1. Kidney 27, found near the center of the top of the chest, in the hollow above the breastbone, below the collarbone.
Use this acupressure point for alleviating chest congestion, especially that which is caused by allergies.
It will also help alleviate many types of breathing difficulties, including asthma, coughing, and sore throats.
2. Stomach 36, on the front of the lower leg, four finger widths below the kneecap, slightly to the outside of the leg.
Use this point to strengthen the entire body. This will help alleviate allergies that can cause congestion.
3. Lung 1, on the front of the chest/shoulder area, three finger widths below the collarbone.
Use this Lung meridian point to improve the functioning of your lungs and airways. This point will help relieve asthma, chest congestion, and coughing.
This pressure point also helps alleviate breathing difficulties of any kind. It also reduces tension in the chest, especially that which is caused by emotional distress.
4. Lung 9, on the back of the hand, in the groove of the wrist, below the thumb.
Another Lung meridian point that will benefit your breathing. Use this to relieve lung problems such as congestion, coughing, and asthma.
5. Bladder 2, on the face, inside the groove of the eye socket, near the inner end of the eyebrow.
This pressure point will help relieve colds, headaches, and tired eyes. It will also help relieve sinus congestion.
6. Stomach 3, on the face, to the side of the nose, at the bottom of the cheekbone, found straight down from the eye.
This facial acupressure point will help relieve congestion in the entire head.
It will also help with a stuffy nose, and eye problems such as pressure in the eyes, eye fatigue, and burning sensations.
7. Large Intestine 20, on the cheek, just to the side of the nose.
Use this acupressure point to relieve nasal congestion and sinus pain. It will also help reduce facial swelling and paralysis.
8. Large Intestine 4, on the back of the hand, in the space between the bones of the thumb and index finger.
This pressure point on your hand will relieve symptoms of colds and flu, increasing constipation, headaches, and head congestion.
9. Gallbladder 20, on the back of the head, in the hollow below the skull, about an inch to the side of the spine.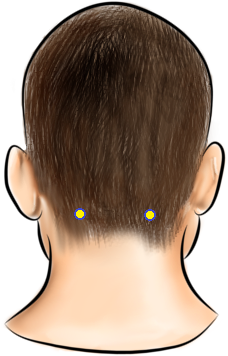 This point on the back of your head will relieve head congestion.
It also helps reduce headache pain, arthritis pain, neck pain, and general irritability.
10. Governing Vessel 16, on the back of the head, in the center of the spine, in the hollow area below the skull.
Use this powerful Governing Vessel meridian point to relieve your head congestion. It will also help reduce mental stress, headaches, stiffness in the neck, and redness of the eyes.
11. Governing Vessel 24.5 (between GV24 and GV25), on the front of the forehead, directly between the eyebrows.
Known as the "third eye" point, this acupressure spot is not actually a formal acupuncture point. However, it is still used by healing practitioners for various purposes.
In our case, using it with acupressure will help relieve head congestion, a stuffy nose, and headaches.
12. Bladder 10, on the back of the head, half an inch below the base of the skull, slightly to the side of the spine.
This point on the back of your head will relieve head congestion and many other head problems, including hay fever, stiff neck, swollen eyes, and sore throat.
It will also help reduce stress in general and emotional and energetic fatigue.
13. Bladder 7, on the top of the head, above the back of the ear, on thumb width down from the center of the head.
Use this pressure point on your skull to relieve head problems such as sinus and throat congestion, headaches, and stuffy nose.
This point can also help strengthen your sense of smell.
14. Governing Vessel 20, on the top of the head, straight up from the back of the ear.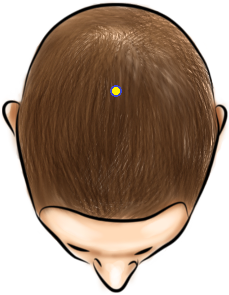 This point on the crown of your head will help relieve sinus congestion and headaches.
It will also help improve memory and concentration.

report this ad
Home
Contact
About
Affiliate Disclaimer
Medical Disclaimer
Privacy Policy
As an Amazon Associate I earn from qualifying purchases.
Being congested is the worst and makes functioning normally difficult! Natural congestion relief seems undo-able, but I promise it is achievable. As someone who has suffered for a decade from chronic sinusitis and allergies, I can tell you a story or two about congestion. During pregnancy, congestion is super common.
Why?
Because all of the fluids in our bodies are multiplied and everything swells, including nasal passages. So now we have "pregnancy brain" and difficulty breathing! Sounds fun, right? 🙂
So how can we get some fresh air and stop the struggle without reaching for potentially dangerous over the counter meds? Below I will share some of my tried and true strategies, sure to get you breathing right and feeling tons better.
Simple Decongestant Starting Steps
Drink plenty of fluids
Staying hydrated is super important when pregnant, and even more important when congested. When you are not getting enough fluids, the mucus in your nose starts to thicken, making it harder to drain. This can eventually lead to greater issues. So staying hydrated thins out the mucus and keeps the nose moist, allowing for better drainage and clearing.
Warm fluids work best, as the warmth in your mouth transfers to your sinuses, loosening mucus.
Hot tea is great, just make sure to check the ingredients in any tea before consuming. Some elements may be potentially harmful in pregnancy, or contain hidden caffeine. Chamomile is a personal favorite, as it also helps decrease congestion.
Chicken broth is a mild natural anti-inflammatory, and when warmed, also helps break up mucus.
Our Simple4 Ingredient Simple Home Remedy For Relief This Cold Season helps to reduce congestion as well.
Foods that help reduce and relieve congestion
Garlic is a natural anti-inflammatory, anti-bacterial and anti-viral. Add it to your food, and if you are brave enough try boiling some in a homeopathic decongestant drink!
Turmeric is safe during pregnancy when used as a spice, NOT taken as supplements. It is known for increasing circulation, decreasing inflammation and is an antioxidant. To help increase absorption, add some black pepper to your dish.
ACV, or Apple Cider Vinegar is something I personally love. Braggs is a popular brand, but you can use any as long as it has "THE MOTHER". The Mother means that the ACV is unfiltered and consists of strands of proteins, enzymes, and friendly bacteria that give the product a murky appearance. You can cook with it, make salad dressings, or drink a spoonful that is diluted in a glass of water. Drinking a spoonful in a glass of water helps with sore throats as well.
Steamy is a good thing
Need an excuse to linger in the shower? Taking a warm to hot shower, and breathing in the steam will help clear your congestion. You can even add some essential oil drops to corner of the shower base, and breathe deeper.
Keeping the air moist will also help with drainage, so humidifiers are excellent as well. Cold mist is personally the way I always go, as it reduces bacterial growth.
Sinus massage to relieve congestion
Have you ever pressed your temples, and felt relief from a headache? Your sinus cavities feel the same relief when they are massaged. When done correctly, you can even promote sinus drainage. It can seem intimidating, but once you try these techniques, I promise you will find them easier then expected.
If videos are more your learning style, here is a great how to from Open Space Healing.
What if none of the steps above work?
Great question! Sometimes our congestion gets too far and seems like we need even more help. So what natural thing can we still do?
Saline Nasal Sprays
Saline nose sprays contain sterilized water and salt. They help to dry out nasal passages and reduce mucus. Simply Saline comes in a canister that lets you use it as a mist or a more potent spray, which we prefer.
Saline Nasal Rinses
Rinses can help clear out congestion and reduce inflammation in the sinus cavity. Personally we use the Neli Med, but NasoPure is great too.
Lets talk essential oils for congestion relief!
There are several breathe blends that you can get to diffuse and breathe in. My favorite is Breathe by doTERRA, which combines peppermint and eucalyptus, which I find extra helpful. The Breathe Again roll on oil from Young Living is great for rubbing directly on your skin. Particularly your chest and under your nose.
If your congestion is causing headaches, Peppermint oil that is diluted in a carrier oil, is great for rubbing on your temples. Or if you prefer a roller, this headache remedy from Nourish is our go to !
When other symptoms arise with congestion
Going natural is our personal preference for combating congestion, especially in pregnancy. But of course, sometimes other symptoms develop and it is important to listen to your body and know when to see a doctor. If you are experiencing inner ear pain, post nasal drainage, sore throat, fever, swelling of your face- or anything else that seems "Concerning", please listen to your body and consult a doctor.
Recently I had severe congestion and a bad sore throat from mouth breathing. I was so congested that my hearing was affected. None of the usual remedies would work. I decided to put my pregnancy in the front of my mind, and reminded myself that covid is still rampant, and I went to the doctor. Thank goodness I went, because I got the peace of knowing it was NOT covid, and I found out I had a double ear infection.
Sometimes, it is just time to take things a bit further.
Praying you are feeling well and that these remedies help you relieve your congestion.
Disclaimer: I am not a Doctor or medical professional. The advice in this article is for general information and educational purposes only. It is not a substitute for professional medical advice.