Published on June 10, 2018 ; last updated on September 21, 2018 by Lin Pardey




The cruising cook has many responsibilities beyond ensuring everyone on board is well fed. She/he is the person who is most responsible for ensuring the crew stays healthy.
Lin Pardey, who has sailed more than 200,000 miles, much of this as a Crew Maintenance Engineer (cook), shares two important tips tor making your summer cruise or voyage through the tropics a healthy one.
Links to Lin's books discussing this topic:
Be sure to subscribe to The Boat Galley podcast to get new episodes automatically in your podcast player.
Music: "Slow Down" by Yvette Craig

Our FREE Provisioning Spreadsheet
Wondering how much of what foods to take on your next trip? Know just how much to buy of what — all arranged by grocery store aisle — with our handy Provisioning Spreadsheet. Includes detailed instructions to edit it for your favorite foods, how much your family eats, and how long you'll be gone. No spreadsheet skills needed!

Find this helpful? Share and save:
Some links above (including all Amazon links) are affiliate links, meaning that I earn from qualifying purchases. Learn more.
Reader Interactions
Leave a Reply Cancel reply
Primary Sidebar
Welcome

Hi! I'm Carolyn Shearlock. My husband and I have been cruising over 14 years and 13,000 miles, first on a Tayana 37 monohull and now on a 34′ Gemini catamaran. Along the way, we sold pretty much everything we owned (twice!), gained a great boat dog, had a bunch of wonderful times and some adventures . . . and learned a ton about what does and doesn't work!




Getting Started

The Boat Galley can be overwhelming with over 1,200 articles. The Resource Center has four FREE mini-courses to guide you to just the info you need, whether you're discovering what living on a boat would be like, preparing to cruise, overwhelmed with the first-year learning curve, or needing help with cooking aboard. Click here.
Latest Articles & Podcasts

Homemade Granola
June 28, 2022 By Nica Waters
A quick granola recipe that's fabulous for life afloat.
[More] Homemade Granola


Upgrading Your Fridge – What to Consider
June 24, 2022 By Carolyn Shearlock
Planning to upgrade or replace your boat fridge? Here's what you need to consider to make the best choice. [More] Upgrading Your Fridge – What to Consider


Monitoring Your Boat's Batteries
June 22, 2022 By Carolyn Shearlock
What do you need to now about the info your battery monitor is telling you? Here's the quick guide. [More] Monitoring Your Boat's Batteries

Podcast Sponsors

Check out all the special deals from our podcast sponsors! Click here.
Footer
Newsletter
Each week you'll get:
• Tips from Carolyn
• New articles & podcasts
• Popular articles you may have missed
• Totally FREE – one email a week
You're giving a presentation at a university in Manila, and even though you're in the air-conditioned room, you haven't stopped sweating since your coffee run this morning. But as you get up to present, you notice that your colleagues aren't sweating at all—in fact, they look perfectly professional. How is this possible?
When you are working in a tropical climate, it can be tough to adapt quickly. I just got back from a week of challenging travel for field research and quickly remembered just how exhausting traveling in different conditions and still getting work done can be. (In Southeast Asia, we used every mode of transportation except elephant, and the weather alternated between sweltering humidity and constant rain.)
But, it was a great refresher on how to succeed in difficult conditions and still get the job done. Here are some of my travel secrets for staying comfortable, calm, and graceful when you're working in a tropical climate.
Sleeping in a New Environment
You're in your hotel or guesthouse, jet-lagged and ready to get some sleep. But after the dogs have finally stopped barking, there's now a rooster crowing outside your window. It's 3 AM—and you have your first meeting at 9.
As someone who has slept in everything from huts to tree houses, let me tell you: Sleeping accommodations (and even work accommodations) are not always five-star in tropical countries. And even if they are, they probably still won't be quiet.
So, earplugs and a sleeping blindfold are must-haves (if you can sleep in them, noise-cancelling headphones also work). If you are in the bush or jungle, try a thick, sweat-proof headband to keep the buzzing mosquitos away from your ears while you sleep. Or, there are several apps like the Ambiance App that use white noise to cover up any background sounds (like the gecko outside my window right now). I often just opt for classical music.
If you have concerns about cleanliness in a new place, I swear by silk mummy sleeping liners. Instead of a whole sleeping bag, it's thin like a sheet, so it gives you the safety and comfort of a sleeping bag without being too hot. It's also easily packable in a small pouch.
Keeping Cool
It happens to the best of us: As soon as you enter the country, you start to uncontrollably sweat, even in air conditioning. It's not only embarrassing, but it's uncomfortable: You feel like you're overheating all the time.
And that's normal—if you aren't used to warm and humid climates, your body is just trying to adjust. That said, there are a couple ways to combat that. The first is to drink fluids—water, juices, and fruit smoothies—to stay hydrated. Try to avoid heavy and fatty foods and caffeine, which can often make you feel worse and even dehydrate you. In many East Asian cultures, people believe that eating hot foods keeps you cool, and while it's worth a shot, you should listen to your body and see what it needs to maintain equilibrium.
When you're outside, opt for a hat. Or, in Asia, it's normal to carry an umbrella, which provides shade when there's no tree cover. (Really—you will stand out more by baking in the sun, not by carrying an umbrella.) In addition, you should dress for the occasion, avoiding heavy suits if you can. Take cues from local professionals: Can you get away with wearing a button-down shirt or nice kurta top instead of a suit and tie, or a cotton dress instead of full business gear? See what your local colleagues are wearing, and use this as a guide.
Finally, the big question: How are all your colleagues not pouring sweat every day? The best-kept secret for not sweating is actually something called Prickly Heat Cooling Powder (or Ponds Magic Powder), a mentholated powder that can be found in most local convenience stores throughout Asia. Toss some on after your shower, and you will keep cool (no joke) and look professional even when it's sweltering outside.
Adjusting to the Food
My local colleagues told me that we were going to the best fish restaurant in their city—and it turned out to be a few tables inside of a lamp shop. And while the fish was delicious, I had a good laugh as the owners were setting up their shop for the next day.
When you're traveling, prepare for dining experiences you're not quite used to. But remember, a roadside shack or tables on the street doesn't mean its going to be bad food. In fact, everywhere from Thailand to the Philippines, most of life is lived outside on the street. There are lots of open air markets, restaurants, and businesses, so that is where food is cooked. If your local colleagues say it's OK, it most likely is. Plus, the quality of food at local restaurants can often be fresher than in tourist establishments.
Also remember that spicy food is common in most tropical countries. So, make sure you have something with milk nearby, like tea or yogurt, to cool it down if it's too much for you. I also carry candy and mints in my purse to take away any aftertaste if I don't like the food—and ginger candy can calm your stomach down if you feel like you ate something you couldn't handle. But don't be afraid to try everything! Eating the local foods will impress your colleagues and help your body adjust to the new environment.
Staying Healthy
You are listening to your colleague tell a story from his last trip to Borneo, and your stomach starts to rumble. You have to go—seriously. You excuse yourself and make a mad dash to the nearest toilet—and find that it's a squat toilet with no paper in sight.
I cannot stress this enough: Always carry baby wipes and toilet paper with you. Many countries use a bidet system, which is something most of us aren't used to. Also, for the kind of stomach troubles you're bound to face when traveling, always carry Immodium and Ciprofloxin. Traveler's indigestion and forms of gastritis are very common when traveling, and it's better to be prepared.
I would also recommend eating papaya, which is local and has great digestive enzymes, and drinking coconut water (the real stuff, in an actual coconut, which you have generally have someone cut for you for 50 cents to a dollar). Long before it was sold and marketed in the U.S., coconut water has been used around the world as a way to improve health, gain nutrients, and prevent dehydration, and some rural clinics use it as fluids when they don't have clean water to give to patients. It will help give you the energy you need to get through the day.
Most importantly, keep chugging fluids and alternate between water and drinks like Gatorade. You definitely don't want to get dehydrated during a meeting. And if you're feeling really sick, don't be afraid to go see a doctor.
Working in a tropical country can feel worlds away from the office settings we are used to. But just remember that even if you're having a hard time adjusting or things seem challenging at first, you still have to get your work done. Things are going to be different, but being open to the differences will be the key to success in your work and experience.
A yorkie's guide to healthy travel – Wet Nose Escapades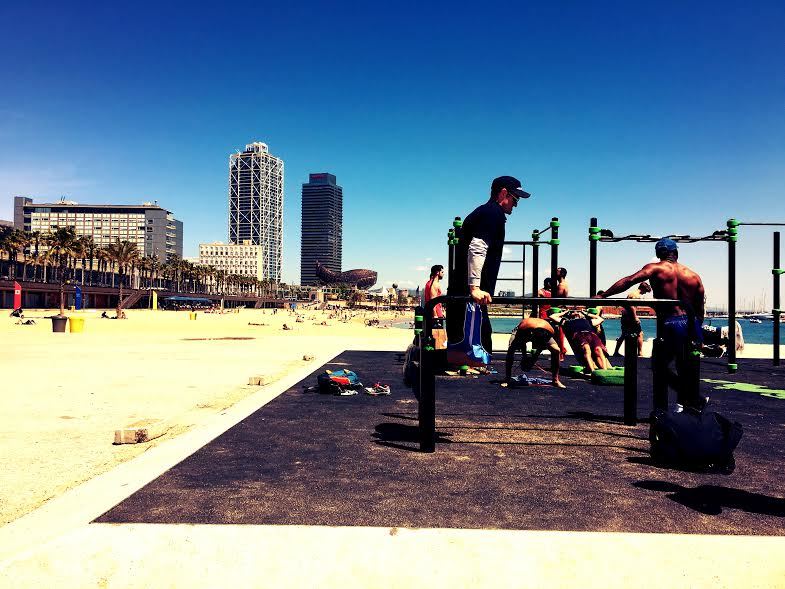 Arf, arf, escapaders! We all know that traveling is amazing, but it can also be stressful and detrimental to our health when we're constantly on the go. Here are 16 tips to help you stay healthy on the road.
1. SLEEP, SLEEP, AND SLEEP. The most important thing you can do while traveling is sleep. Your body needs rest when you're physically traveling, crossing time zones, carrying luggage to and from destinations, walking all day, and so forth. Traveling is harsh on your body so make sure you get plenty of rest. How much is enough? Listen to your body. After a long walk, I sleep for a few hours and allow my body to rest before the next one.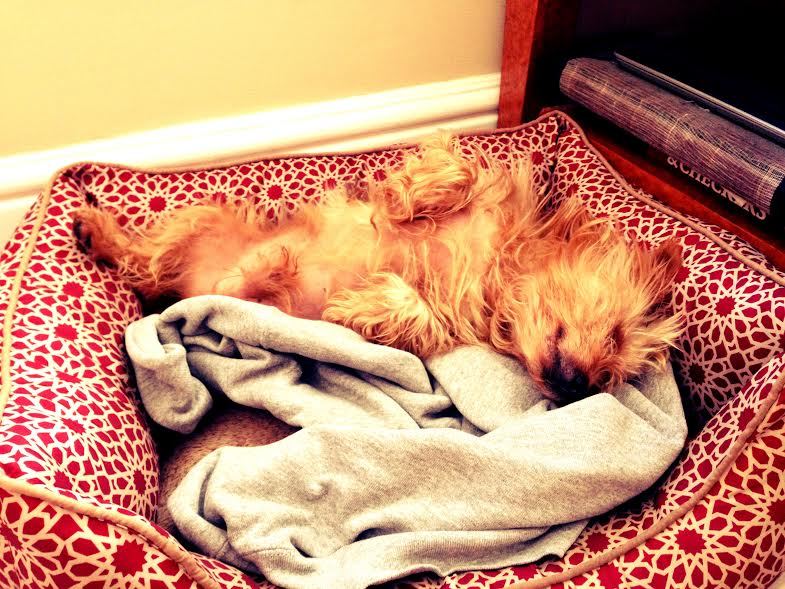 2. PACE YOURSELF. Don't try to see the entire city all in one day. If you plan to do a lot in a big city, consider staying longer to slow down your pace and spread your itinerary. You'll also get to know the area more instead of just being able to say that you've "been there." Be active and roam the streets, but don't overdo it. Take plenty of breaks in between.
3. STRETCH IT OUT! Have a full day ahead? Dedicate at least 5-10 minutes every morning to stretch before you start your day of adventure. Stretch your arms, legs, neck, shoulders, and back – you'll feel so refreshed. It's easy to sneak in simple neck and shoulder stretches throughout the day while you're waiting for your food, the bathroom, transportation, etc. I also stretch right before bedtime because it relaxes my muscles and gives me a better night sleep.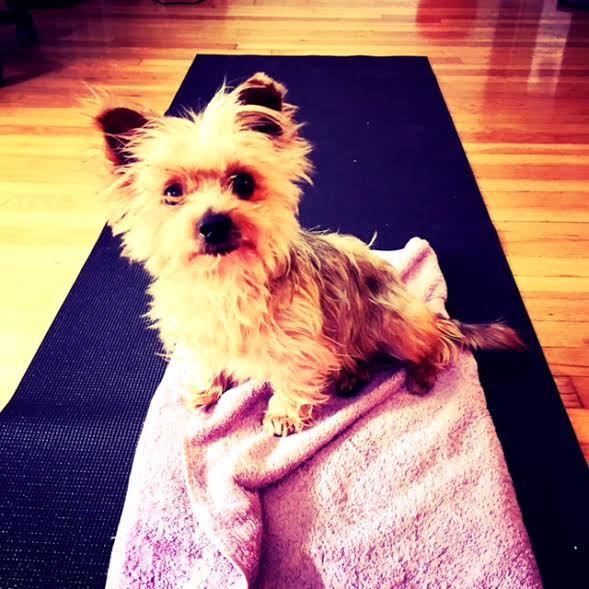 4. BREATHE. You can do breathing exercises anywhere and anytime. Take a deep breath, hold it, and exhale. Repeat. It helps you relax and counter the stress of traveling.
5. WALK EVERYWHERE. Get your daily exercise and truly learn about a place at the same time. The train station is 1.5 miles away? How about walking there instead of hopping on metro? Skip the elevator or escalator and walk the stairs instead!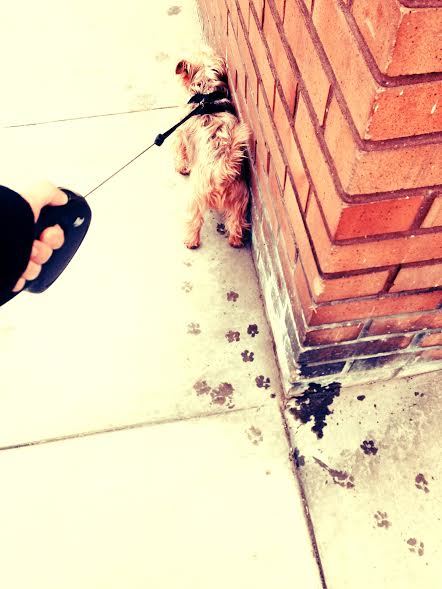 6. HAVE AN EXERCISE ROUTINE. Get a hotel with a fitness center or purchase a temporary pass at the local gym. If not, you can always work out in your room (pushups, sit ups, yoga poses, jumping jacks – get creative!) or do a run in the neighborhood. Some public beaches even have a free workout area for people to use. Have a schedule in mind and stick to it, whether it is exercising every other day at 8 am or every two days at 3 pm.
7. EAT BREAKFAST. Don't skip out and go straight to lunch. Just don't. If you don't want to eat out for breakfast because you'll be eating out for lunch and dinner, MAKE YOUR OWN BREAKFAST! It's easy to buy a box of instant oatmeal and make it with hot water in your hotel room or apartment before heading out for the day. You can also buy fruit and cereal at the local grocery store. When hot water isn't readily available, you can grab pastries and orange juice from a nearby bakery. Whatever you do, don't skip breakfast! It's the most important meal of the day for a reason – it gives you the energy to start your day right. Make your mom proud.
8. HYDRATE. Carry a water bottle with you at all times. Drink enough water even though it may not be convenient to find public restrooms on the road. It's the foundation of your livelihood. Your body will THANK YOU.
9 tips to help you stay healthy during your vacation.
Save this to read later.
As the world starts to open back up, many people are packing their bags this spring for the first time in two years. Staying healthy while on vacation remains a big priority, especially amid COVID-19.
Health Matters asked Dr. Ole Vielemeyer, medical director of Infectious Disease Associates & Travel Medicine at NewYork-Presbyterian/Weill Cornell Medical Center and associate professor of Clinical Medicine at Weill Cornell Medicine, for his top tips on how to stay healthy while traveling whether you're staying close to home or traveling internationally.
1. Avoid aisle seats on planes. You may want to be more selective when it comes to booking your seat on a plane. Yes, you can get up easily. But not only will you get less rest when your neighbor makes you get up, but you also might be exposed to more germs. According to a 2008 investigation, the Centers for Disease Control and Prevention found that passengers sitting in aisle seats of a plane were more likely to be exposed to an outbreak virus. One likely reason is that people walking up and down the aisle — many coming back from the bathroom — have a tendency to grab on to the top of the aisle seat for support, thereby potentially spreading germs.
While the air on airplanes is recirculated and practically germ-free (it has to pass through fine filters that prevent recirculation of bacteria and viruses), it is, however, very dry, so stay well-hydrated.
2. Nervous flyer? Practice deep breathing. If you become anxious on flights, a simple technique is to breathe in through your nose and out through your mouth, counting to five with each inhale and exhale. Slowly deepen each breath, working up to counting to 10, and continuing until you feel your body relax. You could also try meditating. If you're prone to losing sleep over an upcoming flight, or have a history of panic attacks midair, talk with your doctor or mental health provider about the possibility of anti-anxiety medication when traveling.
3. Get plenty of sleep. A 2015 study showed how critical sleep is when it comes to staying healthy, especially if you're crossing time zones, as a disruption to a person's circadian rhythm can compromise their immune system. Try this: A week prior to your trip, gradually shift your bedtime and waking times to match or at least approach that of your destination. If that's not possible, eat only a light meal during your flight, stay well-hydrated, and avoid alcohol and caffeine. When you land, spend some time outside if you can — sun exposure can help you adjust to the new time zone. Just be sure to wear sunscreen!
4. Don't forget a first-aid kit. It's helpful to pack some simple first-aid supplies while traveling, especially if you're vacationing with kids. Your kit probably should include acetaminophen or ibuprofen for pain or fever, DEET-containing insect repellent, antibacterial wipes or gels, a motion sickness remedy, an anti-diarrheal like Pepto-Bismol or Imodium, adhesive bandages, disinfectant, and an antibiotic ointment like Neosporin. And if you're bringing personal medication, pack it in your carry-on rather than checked luggage, just in case your bags are lost in transit.
5. Hydrate throughout your vacation. It's easy to lose track of how much water you're actually drinking when sightseeing or enjoying poolside cocktails. Keep a water bottle with you wherever you go, and get a good head start to the day by drinking two full glasses of water upon waking up or with breakfast.
Dr. Ole Vielemeyer
6. Watch what you eat and drink. If you're traveling to a less-developed country, be sure to consume foods that are prepared properly. For example: Only eat meat that is thoroughly cooked and served steaming hot, and steer clear of raw vegetables, dairy products sold by small independent vendors, and any dairy products that may have been left out in the sun. Also be aware that in some countries, tap water may not be safe to drink, so bottled water is a safer bet. Ice cubes are often a hidden culprit, so avoid those too.
While you may want to try every dish and drink during every meal while on vacation, especially in an all-inclusive-resort, overindulging can lead to sluggishness and waste valuable vacation time. So, please do enjoy yourself, but in moderation and think "quality over quantity."
7. Stay active. You may think that your ideal vacation should consist of lying on the beach all day, but you will actually feel better and eventually more rested if you incorporate physical activity into your day. Whether that means taking advantage of a hotel gym, exploring the local sights by walking or riding a bike instead of taking cabs, or even doing some pushups, jumping jacks, or yoga in your room, it's easy to add regular cardio while you're away. Exercise bolsters the immune system and releases feel-good endorphins.
8. Protect your skin. You don't want a painful sunburn putting a damper on your trip. Pack a hat and an umbrella and use sunscreen with an SPF of 30+ to protect your skin from the sun's UVA and UVB rays. While the sunburn will go away, the increased risk of skin cancer remains, so take this protection seriously.
9. Update your vaccinations. First and foremost, make sure get your COVID-19 vaccine and booster shots. If traveling to areas that pose a risk of tropical diseases, be sure to visit a travel medicine expert well in advance of your trip to receive the appropriate vaccinations. Learn more here.
I'm sure you've experienced getting sick while on vacation or immediately after traveling. We've all been there and it's really not very surprising. It's hard to stay healthy while traveling. When we travel we put our bodies through a lot. We're around a ton of people, some of which are potentially sick. We eat different foods that our body is used to. We don't have access to our normal resources for exercise and even sleep. I'm sure you can think of a few more. There are more than a handful of things we tend to do differently to our bodies when traveling that can send our systems into overdrive.
Fortunately, there are some very simple things you can do to keep your body in check and stay healthy while traveling. I have seven tips to tell you about, that I live by while traveling and have found to help tremendously to keep me healthy. Whether you incorporate all of them into your travel regiment or just a few, they will surely help you stay healthy while traveling!
Table of Contents
Keep Your Hands Clean While Traveling
Like your mom always told you, wash your hands! While traveling, it's important to wash or sanitize your hands regularly. Just think about how many things you touch throughout your day of traveling, that everyone else is touching too. It's a lot of touching! First off, trying your best to touch as few things as possible, will cut down your chances of picking up bad germs.
Also, try not to touch your face as that's a common way people get sick. The average person touches their face nearly four times per hour, so just try to be aware. Next time you travel, think about carrying hand sanitizer and maybe even some sanitizing wipes to clean off the tray and armrests in your plane seat.
Sit Near the Window With Your Air Vent On
Airborne viruses are transmitted by tiny droplets that can stay in the air for up to five hours. To combat these possible droplets, you can simply turn on your personal air vent. By aiming your overhead vent in front of your face, it will create an invisible air barrier to protect you from unwanted lingering particles. Also, sitting by the window will give you the cleanest air. Most airplanes have vents below the windows that lead to the HEPA ventilation system that cleans the air.
Stay Hydrated by Drinking Plenty of Water
During an average five hour flight you can lose a liter of bodily water. This equates to losing 1-2% of your hydration, which can impact health, mood, fatigue, and irritability. Instead of getting that Coca-Cola or Coffee, you might want to request water, or at least ask for both.
What my wife and I do is take our Hydro Flasks Full Disclosure: We may earn a commission if you click this link, at no additional cost to you. and fill them up after we get through security. Most airports now have water bottle filling stations that make it super easy to stay hydrated without spending five dollars for a water bottle.
Drink a Green Juice Supplement Full Disclosure: We may earn a commission if you click this link, at no additional cost to you.
The number one thing I do personally to stay healthy while traveling is take my Organifi Green Juice Full Disclosure: We may earn a commission if you click this link, at no additional cost to you. supplement daily. Most of us (me included) don't always eat the healthiest while traveling. Hamburgers, pizza, french fries, pasta… vegetables. It's much harder to eat nutritious meals and to get the vegetables needed by our bodies when we're not at home. While I do try to be conscious of what I'm eating while on vacation, it's just easier to take a supplement to make sure I'm getting what I need every single day.
I actually choose to take Organifi Green Juice every day, whether I'm traveling or not. It's perfect because it's easy and it actually tastes surprisingly good. All you do is pour either a scoop or travel packet into a glass of water. Then mix it up, and drink it down. It mixes very easily, which is nice while staying in a hotel with limited utensils and containers. And like I said, it tastes good with a similar taste to green tea.
I've personally been taking Organifi for nearly a year now, and have not been sick even once (knock on wood)! I find that to be pretty incredible since I travel often and my wife is an elementary teacher who brings home all kinds of germs and colds from her students. All I can say is I'm a big believer in this product as it's worked wonders for me. Organifi has been nice enough to give my readers an exclusive 15% off all orders. Just use code RYANK15 at checkout!
Wear Compression Socks on Long Flights
While blood clots are not a common problem caused by flying, getting swollen legs, ankles and feet are. The longer your flight is, the higher your risk of this happening is. While moving your legs, getting up to walk around, and drinking plenty of water can greatly help, many people are turning to compression socks for good reason.
Compression socks fit snuggly, feeling like a light hug around your legs (if they hurt, you have the wrong size). What they do is squeeze your legs enough to efficiently increase blood circulation, cutting down your risk of swelling and the possibility of DVT or blood clots. Compression socks are a cheap and now fashionable way to stay healthy while traveling.
Exercise and Stretch while on Vacation
It doesn't matter how you do it, but get some kind of physical activity and movement each day while traveling. It could be at your hotel gym, on a hike, going for a run, stretching at a park, swimming… Anything! If you aren't staying at a hotel with a gym, there are a few alternatives to maintain your muscles. You can use stretchy resistance bands or TRX style bands that are easily packable. Push-ups and sit-ups are also always an option. You may even be able to find a place to be able to do some pull-ups.
It's easy to skip out on your regular exercise routine while on vacation, but it can be just as easy to get it done. Don't let excuses like fatigue, or lack of resources get in your way of staying healthy while traveling. It can be done without much extra effort!
Stay Healthy While Traveling
Don't let travel get the best of your health next time. Take these tips and keep them in mind while you're traveling. That way you can stay healthy even when you're not at home. I've been practicing these tips and find them to be very beneficial. No one likes being sick. Taking a few precautions and adding a few tasks to your routine can really pay off. Your body will thank you!
How to Survive on a Tropical Island without Food or Water?
If you ever find yourself stranded on a tropical island it doesn't matter how you ended up there, and surviving a plane crash or boat being blown off course in a storm might end up being the easy part. Focus may be difficult, but it is vital that you do if you want to survive the island as well as you did whatever circumstances brought you there. What the tide brings in can be also be washed away again so the first thing you need to do is gather anything that floated in with you and put it well above the water line.
Obtain fresh water
Your first concern is water and eventually you will need to explore the entire island but for the moment, while you're gathering and stacking any usable items be aware of your surroundings and any possible dangers so you're not caught off-guard. Larger islands offer hope for inland sources of water but if it's still and not a running stream or waterfall, chances are it won't be drinkable. Here are a few tips that will work to get you past any water issues.
The best case scenario would be having coconut trees in the area. Immature nuts are a good sources of water as well as nutrition. It means having to find ways to get at them, but once you figure that part out, fresh water is available for the picking.
Build a solar water still
The tropics are only as green as they are because of the amount of rain they get. A rubber raft would be an excellent way to collect rain water and then your only worry would be some type of container to store it in between storms. If all you can find is an empty bottle then look for leaves that can be rolled into funnels, place one in the neck of the bottle and the rain will fill it up. Failing all else, it is possible to drink sea water when you boil it first. If nothing among your scavenged items will work for a pot to boil it in look for something local that will hold water and not burn easily such as an animal skull or soft wood that can be hollowed out with a rock. The wooden pot may have to be replaced frequently but it will ensure you don't go thirsty.
Search for food
Food is the next necessity. No matter how large or small the island is the sea itself can provide more than enough to eat. Spear fishing is always an option but if you have no luck with that you can try tidal pools where there may be octopus or squid. Again, be aware of your surroundings because you never know what may be crawling around the beach that is edible, including lobster or crab. No strictly meat diet is good for you so here are a few more things to think about when its time to eat.
Look for Sea Purslane, a type of sea weed that can be found growing on rocks or spreading on the sand. This simple green plant is full of minerals and very tasty whether cooked or eaten raw. Once you have explored enough to be aware of local danger going deeper into the interior could pay off with fresh fruit or nuts which thrive in the tropics. Staying healthy with as balanced a diet as possible is a must. Lack of proper nutrition leads to illnesses that can be life threatening when there is no vitamin store on the corner.
You may not recognize some of the things you find to eat and this is where you really need to be careful. No matter how hungry for it you may be, test it first by rubbing a portion against your skin. If there is no reaction, then take a very small bite and wait for it to digest before eating more. Chances are if you got no reaction by rubbing the food on your skin your stomach will be fine but it's not worth the risk so don't rush it.
Making Shelter and Fire
Shelter and fire are obviously very important. You could live without either of them for a time but getting wet with no way to warm up guarantees you will end up sick. If you are very lucky there will be natural shelters you can use such as caves, however, before moving in you need to make sure nothing else is living there first. One way to check for other occupants is by building a fire (with a hand built bow drill) far enough inside that smoke penetrates every inch of the interior.
Adding bits of wet fuel will bring even more smoke and you want all you can get for this job. The goal isn't comfort, it's safety and anything that keeps your body off the ground while you sleep is good enough. If no caves or suitable rock formations are available, here are a few more ideas to protect yourself from the elements and any predators that may be on the island with you.
Build a lean-to shelter
Lean-to shelters don't take much to build and they are sufficient until you have time for a more permanent structure. Large rocks, downed trees or even a sand hill will serve as the base for your temporary structure. Look for large branches, jam one end into the earth and lean the other against your supporting object. Once you have at least enough length to keep your entire body under shelter, it's a simple matter to gather greenery and place it thick enough over the frame to keep rain out and sun off.
Build a tee-pee shelter
Tee-pee's offer more protection than a lean-to and are not that complicated to build. Gather at least 10 branches and bear in mind, the thicker those branches are the more secure your shelter will be. Use three of the branches to form the tripod and the rest evenly spaced around that to make the frame. Canvas from a sail would be perfect but if that isn't available cover the frame with the same kind of thick brush or vegetation you would use for a lean-to.
Keep your fire going
Keeping a fire going is easy as compared to getting a fresh one started. You need fire for more than warmth, smoke will alert any passing ships during the day, and flames can be seen for miles at night in case of a plane flying overhead. Fire plows will work to start a fire but they take a lot of action. If your hands are not up to that, anything than will reflect sunlight directly onto your tinder will work if you practice patience.
Once you get a fire started, you may want to make a shelter for it as well to keep it lit even in the rain. A last bit of advice, it never hurts to have a large supply of wood, kindling and tinder kept in a water-proof area so if your fire does go out, you won't need to search a wet island for something dry to burn. Staying dry and warm is one of the things that is going to keep you alive and well for as long as you are stranded.
What Is The Best Survival Tool To Always Have On Hand If Possible?
It is not always an option, but a fixed blade knife is the best survival tool you can have in most cases. It doesn't have to be a Benchmade, but any kind of reliable fixed blade will do the trick. This is just my personal favorite and what I know to be one of the best.
For more great articles, be sure to check out our survival blog.
The tropics are a great place for a getaway. Whether you're visiting popular tourist locations such as Hawaii and the Caribbean or lesser-known islands such as Palau or Saipan, there are a few things you should know in preparation before running off to soak up that everlasting summer sun. This list will give you tips on what to expect and how to prepare.
1. Humidity
The tropics are humid. Some more than others, but if you're traveling to any tropical climate don't go expecting a dry heat when you arrive. Humidity can be hard to deal with, not only can it feel like your breathing in water, but it affects other things such as your hair, how long it takes for things to air dry and the amount you sweat.
More important things to pay attention to in humid climates are health conditions such as asthma. Increased moisture in the air makes it harder for some to breathe and promotes the growth of certain organisms that increase the risk of attacks. For this reason, if you have asthma or respiratory issues make sure to take an inhaler with you or consult with your doctor on how best to prepare so you can enjoy the jewels of the tropics.
2. Bugs
Let's face it, summer and lakes equal mosquitoes. We know these bugs however, these irritating insects thrive in tropical climates and can quickly become the biggest pest you'll have to deal with during your trip. They like to bite, and once they begin buzzing in your ear, it seems impossible to shoo them off without killing them.
If you're going to be outside for a while, which you probably will be, then invest in some bug spray and mosquito coils. These can be bought at common drug stores such or at supermarkets, if they're unavailable or out of stock, simply ordering them from Amazon is fine as well.
3. Food and Water
As with all travel locations, you should research the area before you depart on your trip. On islands such as Hawaii or Saipan, the hotel water is completely safe to drink, and street food from markets pose little to know health risks to tourists.
In other tropical locations however, such as Thailand or Mexico, the situation is different, and it is recommended to steer away from street food (unless you are adventurous and have a hardy gut) and only drink water if its bottled or is from a restaurant. This doesn't mean to be suspicious of every vendor, you can still enjoy local cuisines safely by remembering to exercise caution to avoid any preventable illness.
4. Sun and Rain
While the tropics are often thought of sunshine-filled paradises, the truth is a great amount of rainfall takes place as well, after all the plants need water in order to stay lush and green. So, when you're packing for your trip, don't just take three bottles of sunscreen but a rain jacket or travel umbrella as well. There's no telling when a sunny day can turn into three inches of rain.
As a tip, it's a good idea to get online to look-up a location's rainy season and prepare accordingly, but still, pack a light-weight rain jacket or umbrella just in case.
Melissa McAllister: Travel the World AND Stay Healthy While Doing It [EP 23]
Show Notes:
Melissa gets a lot of questions about how she travels without returning feeling terrible emotionally and physically. In this episode she shares some tips she's learned for staying healthy and feeling her best while she's traveling, and still enjoying the experience.
In this episode you'll learn:

01:06 Traveling Healthy
03:37 Choosing the Resort
06:29 While on the Flight
13:59 Packing Snacks
20:09 Not All Alcohol is Created Equal
22:10 The Travel Mindset
Traveling Healthy
Melissa loves to travel and she has learned how to maintain her health while doing so. When traveling, it's important to be mindful of your health, while also enjoying the experience.
Choosing the Resort
Melissa recommends researching resorts beforehand to make sure they have what you're looking for as far as health and fitness. Look at the kind of food they offer, what kind of activities are available nearby, and if they have a gym on the premises.
While on the Flight
Studies show that if you fast while you're on your flight, your chances of jet lag are severely diminished. Melissa talks about optimal times to eat and how to manipulate your sleep to reset your circadian rhythms.
Packing Snacks
Melissa always packs healthy snacks in her carry on and her checked luggage. It is so helpful! Melissa discusses whether or not to choose an all-inclusive resort in terms of money and health.
Not All Alcohol is Created Equal
It's easy to overindulge while on vacation. While Melissa encourages people to enjoy drinks and cultural beverage specialities while traveling, she cautions to be mindful of hidden calories and sugars. Some drinks are better than others when it comes to health.
The Travel Mindset
Melissa reminds listeners to be in the mindset of being better, but not striving to be perfect. Traveling is a unique opportunity to try new things, but you don't have to go overboard with indulgence, there has to be some sort of boundaries to stay consistent with your lifestyle.
Resources from this episode:
Connect with Dr. Lauren Here
Get 15% off on Just Thrive Products Here
Melissa's Recommendations and Affiliation links Here
Follow Melissa on Instagram
Follow Melissa on Youtube Here
Find out more about Melissa Here
Get The M.A.D.E. Diet Ebook Here
Thank you so much for listening to this episode! I'm honored and excited to be on this journey toward personal growth, a healthy lifestyle, and a greater more confident you. I'd love to hear from you. So please share this episode with anyone that you think needs to hear this message and remember to rate review and subscribe wherever you listen to podcasts. My name is Melissa McAllister. And until next time, thank you for being your own health advocate.
Instagram | Facebook
Article share options
Share this on
Send this by
It's the middle of October in the Top End, the season also known as "the build-up". The harsh sun glares down from on high and the humidity is so thick you can almost see it — but there's not a cloud in the sky and no sign of relief.
And there won't be for months.
You're angry, irritable, and feel as though the tiniest thing might send you into a frenzy.
As any resident of the tropics will tell you, these are the symptoms of "going troppo".
This investigation is part of Curious Darwin, our series where you ask us the questions, vote for your favourite, and we investigate. You can submit your question or vote on our next topic here.
Melvyn Lintern, originally from England, wrote to us wanting to know if there was any truth to the condition.
"I came to Perth in 1980 and was warned about the danger of going troppo up north within a week of arrival," he said.
"For an impressionable young Pom, the dangers of Australia were known to me — snakes, crocodiles, sharks, redbacks, drop bears — but this sounded more sinister.
"Something that could affect your wellbeing, contagious, maybe incurable. How was it transmitted?"
What's the evidence?
Are you actually losing it during the constant, oppressive, humid heat, or does it just feel like it?
There is science behind the madness, reckons Dr Mary Morris, a senior psychology lecturer at Charles Darwin University.
"I think going troppo is a real thing," she said.
"Whether it's a collection of symptoms, whether it's a syndrome, how it manifests in different people depends on a whole lot of things. There's no question that people can feel it."
"They feel different moods, and they feel different levels of depression, anxiety, stress; things like that," Dr Morris said.
"You do behave differently, and you're more depressed, and you've got less energy, and you're sadder. Life is just really tough."
Tropical summers = northern winters?
Dr Morris doesn't believe going troppo is an actual disorder, but rather a collection of behaviours and emotions influenced by heat.
In fact, research has found these seasonal symptoms are similar to those shown in people experiencing northern winters with sunless days.
"If you look at… what happens with sleep deprivation, then you can see how some of that are the symptoms of going troppo," she said.
"It's the same symptoms for a different reason. Up north when you've got no sun and it's cold and it's miserable, people get depressed."
Heat hangovers? You bet
Thermal physiologist Dr Matt Brearley also believes there's a case to argue for going troppo.
"Not based on anecdotal evidence… but based upon the science," he said.
"We see a change in both the response of workers to heat at work, and their responses in the home environment during the October to April [wet] season," he said.
Dr Brearley said worker's sleep patterns, appetites, relationships, and hobbies were all affected by continual exposure to high humidity and temperatures.
To add insult to injury, heat-related stress has even been found to cause "heat hangovers".
"Day by day, being exposed to the heat has an effect on workers," he said.
"And we start to see these symptoms like an alcoholic hangover… but it's due to heat.
"So they have the nausea, headache, loss of appetite, and general lethargy."
'Going troppo' a hot topic
So it would seem the phenomenon of going troppo isn't just a Territory tall tale. But where did the term come from?
The earliest evidence of use of the word "troppo" can be traced back to 1941, said Dr Amanda Laugesen, director of the Australian National Dictionary Centre (ANDC).
"[It was used] to refer to someone who's mentally disturbed… as a result of spending too much time in the tropics," she said.
According to Dr Laugesen, the word was widely used by Australian troops serving in the Pacific.
"With troops being stationed both in the north of Australia and in the Pacific, they were having that experience more often than not," she said.
"It was a handy term for them to be using."
Made for Darwin, in Darwin
The term first appeared in a Darwin publication called Army News, Dr Laugesen said, and became very popular, very quickly.
"There's quite a lot of discussion in 1942 if you look at contemporary newspapers… they sort of refer to the Darwin boys as having coined this term," she said.
"The first evidence is from 1941, and then in 1942 everyone is talking about it.
"So, from 1942 there's evidence for the phrase 'go troppo', 'gone troppo', 'going troppo', and continues right through to today."
Dr Laugesen said the lack of earlier evidence means it's quite possible the Australian Imperial Force soldiers in Darwin were behind the term.
"I think the idea is that they were bored, they were hot, they were tired of being there; they were going a bit troppo," she said.
Despite the term's earlier origins, it's now used in a much broader sense.
"Advertisements saying, 'go troppo, buy a holiday to Queensland', or 'add something to your menu, go troppo' and add something that reminds you of the tropics," she said.
"And also, the idea of just going a bit wild, a bit crazy, is definitely a connotation that's evolved in the years since World War II."
Our question asker, Melvyn Lintern, said he was particularly interested in the history of the phenomenon, and in light of the new evidence, now wondered if Indigenous people ever experienced it.
"Probably not, as they originated from even further north," he said.
"They probably felt a sense of relief when they moved further south, though!"
Who asked the question?
Melvyn Lintern migrated from England to Perth nearly 40 years ago, where he lives with his wife and children.
"Darwin and the Top End always had legendary status," he said.
"Australia is full of cliches, but 'going troppo' and its reference to Darwin was one of the first and strongest images I still retain."
Mr Lintern worked with the CSIRO for 37 years, and in his spare time is a keen bushwalker, birdwatcher and golfer.
Add to Mendeley
Highlights
Average ambient temperatures are 2.6–8.3 °C cooler in forests than open areas.
Work shifts, breaks, and thus risks of heat stress differ between those working only in open areas (74%) and those working in forests and open areas (26%).
Increasing temperatures affect the working behavior of 98% of our sample via greater heat exposure and more frequent breaks.
Those working in both forests and open areas more are impacted more by hotter temperatures and will take more steps to adapt in the future.
Exposure above the Threshold Limit Value can be up to 6.5 h a day for those working only in open areas.
Abstract
Climate change and land use change are increasing average and extreme temperatures. Hotter temperatures can detrimentally affect workers' health and their economic productivity and livelihoods, especially in rural areas in industrializing countries that may be more vulnerable and less resilient. A growing literature has examined these factors at large spatial scales, yet few studies have done so at finer scales. Micro-level data from developing regions is needed to understand the extent of heat exposure, as well as current and future adaptation strategies of working, healthy, and rural populations. We fill this gap using objective environmental measurements from 3M TM Questemp TM 46 Heat Stress Monitors, as well as survey data from working, healthy, and rural communities in East Kalimantan, Indonesia. Our data contain two groups: those who work in only open areas, and those who work in both forests and open areas. We document workers' livelihood strategies, work schedules, perceptions of how temperatures impact their work, and future adaptation strategies for even hotter days. Ambient temperatures are 2.6–8.3 °C cooler in forests compared to open areas, indicating the temperature effects of deforestation can be immediate and significant. Those working only in open areas face up to 6.5 h of exposure to temperatures above the accepted Threshold Limit Value for worker well-being. Workers adapt to hotter temperatures by altering the timing of their work shifts and breaks, indicating our sample is already adapting to increasing temperatures from climate and land use change. We also find differential adaptation strategies between those working only in open areas compared to those working in both forests and open areas, suggesting current acclimatization may be a factor in how people adapt. Our results suggest the need for adaptation and mitigation policies tailored to the unique constraints of rural workers that specifically incorporate extant adaptation strategies.
Previous article in issue
Next article in issue
Marco Bottigelli / Getty Images
Whether you're looking for a last getaway before your first baby arrives or a much-needed mid-trimester break, the Caribbean sun, and sand is a mighty appealing option for a pre-partum vacation. Jan Rydfors, M.D., co-creator of The Pregnancy Companion: The Obstetrician's Mobile Guide to Pregnancy, says pregnant women should not hesitate to take a Caribbean vacation as long as they follow some simple rules to keep themselves and their baby as healthy as possible.
Hydration
Remember that hydration is extra important when you're pregnant as more water evaporates from your skin during pregnancy. That's especially true when traveling to warm locations like the Caribbean, as heat will enhance fluid loss. Try to drink at least 10, eight-ounce glasses of fluid every day, and even more on hot days.
The sun feels good, and getting a nice tan feels like a must when visiting the Caribbean, but be careful now that you are pregnant. High levels of pregnancy hormones will increase your chances of skin discoloration that might be permanent, so remember to put on ultra-strong sunblock of SPF 50 or more. If you want to be extra careful, put sunblock on your skin even under your clothes, since clothes only provide an SPF block of 10 or so.
Illness
Before flying or taking a cruise to the islands, have your obstetrician (OB) prescribe you some nausea medication and antibiotics in the event that you get sick. Nausea medication such as Ondansetron or the Scopolamine patch, and 1000mg of Azithromycin for travel diarrhea, are the drugs of choice in pregnancy. Also, bring over-the-counter Immodium with you to avoid dehydration in the event of diarrhea, and rehydrate yourself with coconut water and broth soups.
Plane Travel
Air travel is safe during pregnancy, despite some voiced concerns regarding cosmic radiation and low oxygen levels in the passenger compartment. The risk in both cases is negligible. But if you do fly, try to get an aisle seat so that you can go to the bathroom frequently and take repeated walks down the aisles. Wear your seatbelt below your belly. If you are in your third trimester and the flight is over a few hours, you may experience significant foot swelling, so consider wearing comfortable sandals and support stockings.
Finally, make sure you are aware of the airline's pregnancy-age cutoff. Many use 36 weeks, but some set their travel prohibition earlier. It is always a good idea to get a note from your OB regarding your due date since the airline might ask for it. If you have any contractions or bleeding, contact your OB before leaving.
Auto Travel
If traveling by car once you arrive in the Caribbean, remember to wear your seatbelt at all times and make sure it does not cover your pregnant belly.
International Travel
If you are traveling outside of the U.S., there are extra precautions to take. Make sure you use safe drinking water (in the Caribbean, most tap water is safe to drink). Bottled carbonated water is the safest to use when unsure about the tap water. Alternatively, you can also boil your tap water for three minutes.
Remember that freezing does not kill bacteria so make sure you use ice from a safe water source. Also, don't drink out of glasses that have been washed in unboiled water. To help prevent common travel diarrhea, avoid fresh fruits and vegetables that have not been cooked or that you have not peeled yourself. Do not eat raw or undercooked meat and fish.
Finally, with the Zika virus posing a particular threat to pregnant women, check the latest information on the Center for Disease Control's Travel Health site to find out whether the mosquito-borne illness is present in your planned destination.
About the Author: Dr. Jan Rydfors is a Board Certified OB/GYN specializing in fertility and high-risk pregnancy and Co-Creator of the Pregnancy Companion: The Obstetrician's Mobile Guide to Pregnancy, the only app created and staffed by Board Certified OB/GYNs, Pregnancy Companion is recommended by over 5,000 doctors across the country.
A former Downeast Magazine editor and her family are coping with isolation during a lockdown in the Cayman Islands.
Editor's note: The Virus Diaries is a series in which Mainers talk about how they are affected by the coronavirus outbreak.

Kathleen Fleury Capetta and her family moved in 2018 from Maine to the Cayman Islands, which have been under a strict lockdown during the pandemic. "My three kids have not left our condo complex since March 13th, with the exception of one half-mile drive to a doctor's office," she says. Photo courtesy of Kathleen Fleury Capetta
Kathleen Fleury Capetta is thrilled with her family's move to the Cayman Islands. But she is facing a void because of the pandemic.
"One thing on my mind is this is the first summer ever I won't be in Maine at all," Capetta said. "The airport is closed here, so it's emergency flight evacuations only through at least Sept. 1. It's hard to imagine a summer without a family lobster bake, and Popham Beach and Mount Battie.

"I joked with my parents that they are going to have to send me some lobsters and steamers because, no offense, but Caribbean lobster just isn't the same."
Capetta grew up on Cousins Island and attended Yarmouth High (Class of 2001). After college and a job in New York, Capetta returned to Maine in 2007 to become an assistant editor with Downeast Magazine, moving up to editor in 2013. In the fall of 2018, Capetta, her husband and three children – now aged 8, 5 and 2 – left Maine for Grand Cayman, where she is publisher of Compass Media, which produces the local newspaper and magazines.
"Our family was ready for an adventure," she said of moving to the Cayman Islands, a British overseas territory. "Though moving internationally with three little kids is not for the faint of heart, it is very rewarding and a great learning experience for everyone.
"Throw in the pandemic and we certainly have had the adventure we set out to find; it just doesn't look quite like what we anticipated.
"We've been subject to a very strict lockdown for nearly two-and-a-half months. My three kids have not left our condo complex since March 13th, with the exception of one half-mile drive to a doctor's office.
"I won't sugar coat it: lockdown with three kids under 10 is very difficult. There's screaming and crying and sibling fighting and tantrums many times a day … Screen time, something we were very restrictive with before this crisis, has become a reluctant necessity.
"Sure, there have been some beautiful things during the time too – our mornings are so much less stressful because no one has to get dressed and out the door. The slower pace is a welcome development, frankly.
"I think living through as restrictive a lockdown as we have been under here with young kids is, quite possibly, the best teacher of being in the present moment … With a 2-year-old, you can't even play board games! You just have to be present, physically and mentally. All. Day. Long.
"I spend my days running the local newspaper from our bathroom behind a locked door. I emerge to make meals and then try to go outside with everyone in the evening. My husband, a tennis instructor who has been unable to work since mid-March due to the restrictions, has been watching them all day, trying to juggle all the Zoom school calls."
While the pandemic is hurting the Cayman Islands' economy, Capetta senses both concern and calm.
"I've observed just how different the attitudes are here than in Maine and the rest of the U.S. Perhaps it can be described as much more British – far less of an outcry about freedom. Here, there are no protests and people are in general very supportive of the much more restrictive lockdown … The country depends on tourism, just as Maine does. But they have decided that health and safety are more important, and the majority of people here agree."
But there are hardships.
"Restaurants and other companies are closing permanently. Thousands of workers are without jobs, and consequently without enough income to survive. Many foreign workers have been evacuated to their home country … The government has chosen to be very cautious, closing the border officially through Sept. 1 and possibly beyond. It's certainly a controversial strategy, but I admire their commitment to the safety and health of the people. As a result, I feel that my family is not at risk from the virus itself.
"The debate about cruise ship visitors versus stay-over guests has been raging here long before this crisis, and now the idea of sustainable tourism is at the forefront, as it should be everywhere right now. The answers I hope will come from innovative thinking and constructive debate that takes all of the stakeholders, including the greater community and the planet, into account.
"Maine and the Cayman Islands share one major thing in common: their natural beauty and friendly people are at the heart of their tourism product. How do we use those assets to forge a path in this new world? That's the question I think places like Maine and Cayman need to be asking, but it's a long road."
Do you have a story to share about how you are affected by the coronavirus outbreak? Email us at [email protected]
Remember! This is just a sample.
You can get your custom paper by one of our expert writers.
121 writers online
"The Global Circulation can be described as the worldwide system of winds where the necessary transport of heat from tropical to polar latitudes is accomplished," (metoffice.gov.uk).These atmospheric heating and circulation patterns are controlled by three cells of air flow between the Earth's poles and the equator. These three cells are the Polar Cell, Ferrel Cell, and the Hadley Cell. The polar cell originates at lower latitudes, its warm air rises and move to higher altitudes, where the cooled air will descend due to the high pressure. The Ferrel cells winds are complicated; it is a boomerang flow of air at high altitudes towards the tropics that join sinking air at lower latitudes near the Hadley cell. When humid and warm air from both hemispheres brought by trade winds joins in the Intertropical Convergence Zone the low-pressure areas move up to 30 degrees latitude until it descends in high-pressure areas which then causes convection in the atmosphere resulting in high precipitation in the tropics. This cycling of winds is called Hadley cell.
What mechanisms produce high precipitation in the tropics?
High precipitation occurs in zones where there is the continual and rapid ascension of air masses. In the tropics, there is a convergence of trade winds in the ITCZ which ascend due to the low pressure. Also, the evaporation rates are high. Thus, moist air rises as it cools. On the other hand, warm air is able to condense and hold more water leading to high precipitation (Schumacher, 2003).
What mechanisms produce high precipitation at temperate latitude?
It is at the temperate latitudes where the convergence of moist subtropical air and cold polar air causes forced condensation. Also, the region receives the most intense sun radiation per unit area, thus, increased evaporation. Besides, the low-pressure system causes a rise in more air for precipitation. Clouds build up due to the rising air that picks up moisture from the dry land at lower latitudes (Schumacher, 2003).
What mechanisms produce low precipitation in the tropics?
In tropical zone, low precipitation can occur as a result of warm, prevailing winds being impeded by mountain ranges since the mountains force the moisture in those winds to come down on the mountainside that is blocking the winds as rain leaving the other side with low precipitation. When air rises moisture is picked up from dry regions at lower latitudes it causes clouds to build up bringing a high amount of precipitation since precipitation is largely involved with temperature that means the lower the temperature the less moisture it can hold because it is very warm near the tropics the air moisture will have to interact with colder weather in order to lose it. Therefore causing the precipitation to stay low. This levitation is known as rain shadow.
The tropical dry forests and savanna biomes are located in the Inter-Tropical Convergence Zone (ITCZ) where high precipitation is observed, due to the amount of sunlight near the equator. Tropical savannas are covered with grassland and a few scattered trees while tropical dry forests have more trees that are green during rainy seasons and withered in dry seasons. The two biomes are usually warm throughout the year as the wind movement cause shifting of Inter Tropical Convergence Zone (ITCZ). The sunlight causes air to rise which causes the pressure to drop, and makes the warm low-pressure air to rise and condenses into clouds high precipitation occurs. The ITCZ shifts between Northern and Southern hemispheres causing seasonal variations in pressure and hence precipitation. In the dry season, however, the ITCZ moves to the warm and dry trade winds flow to the other side of the equator.
Remember: This is just a sample from a fellow student.
450+ experts on 30 subjects ready to help you just now
This week is World Immunization Week, which aims to promote the use of vaccines to protect people of all ages against disease. Dr Sadia Shakoor, Editor of Tropical Diseases, Travel Medicine and Vaccines, discusses the challenges faced by immunization programs and the problems, such as education and delivery, which still need to be overcome.
A wakeup call
In 2015, CNN ran a story about 500 parents arrested in Pakistan for polio vaccine refusal. To most of us practicing in this environment, the episode was a wakeup call on the ramifications of omitting to educate, and convince, every parent to vaccinate their children on each patient contact. If physicians failed to engage every household in making this decision, will they then be arrested?
We often assume that the benefits of vaccinating are inherent knowledge. Even highly literate populations have a certain percentage of vaccine refusals, albeit due to different concerns. This is ample proof that vaccination benefits need to be indoctrinated among the public. Lacking these efforts, any moves to blame the public for being unaware (especially where literacy rates are low) are simply unfair. Despite education, some people still may not choose to vaccinate. This is because knowledge does not equal belief. However, we cannot strive to change beliefs if there is no knowledge.
Even highly literate populations have a certain percentage of vaccine refusals, albeit due to different concerns. This is ample proof that vaccination benefits need to be indoctrinated among the public.
There is a large body of work by Heidi Larson on vaccine refusal, or vaccine hesitancy, and the issue has been highlighted here, here, and here. There are also valuable suggestions on how to promote vaccine acceptance among the public.
Eventually all of those arrested in Pakistan received bail on pledging to vaccinate their children. One would assume, however, that drastic measures such as these would be necessary only as a last resort and after every stone has been turned to educate the public on the pros of vaccination. Not so. Sadly, this is one area where vaccination programs in resource-limited tropical and sub-tropical countries falter.
Why are we still struggling?
Most governments would wager that their immunization plans run as perfectly orchestrated programs. That may be true of the logistics, but is not the case with vaccine awareness. Most programs do not set aside budgets for education and awareness. As most mobilized funding comes from international agencies like GAVI, and very little local funds are generated – despite which many funding gaps remain – advocacy is frequently side-lined in favor of operational budgets. The immediate priority for many immunization programs is to invest in delivery mechanisms, but not the final step: actually making sure children receive the vaccines.
Again, one would assume that countries should be able to educate without huge advocacy budgets set aside, right?! It seems as though what gets funded, gets done. If there isn't money set aside in international agendas to get things done, they don't happen.
Even when money is set aside, there must be political will to see immunization and awareness campaigns through. Many resource-limited countries continue to be in a vicious cycle of poor economic growth due to misuse of funds and resources. Political commitment to a goal is the only way to override this and ensure appropriate use of funds.
Even when money is set aside, there must be political will to see immunization and awareness campaigns through.
Another generally held view among public health officials is that vaccinators should be able to educate and convince parents to vaccinate. This again is an imbalanced view, as vaccinators who are supposed to cover 15 households everyday cannot be relied upon to deliver all components of a vaccination program. Many programs already have limited resources and inadequate workforce. Vaccinator mobility and security are also significant hurdles to delivery of vaccines to willing parents.
A harmonized approach
Many vaccination programs focus predominantly on delivery infrastructure, and while this is an important aspect of vaccines, including supply chains, and door-to-door delivery, we have been told that you can lead a horse to water, but cannot make him drink. Or can you? There are proven techniques to increase acceptance of vaccines among the community. One way is by conditional cash transfers (CCTs), but many more have been advocated and tried in different situations. But there is always another mountain to climb…in areas where CCTs have been successfully used, vaccine stocks have often run out!
What is needed therefore is a harmonized approach to education and delivery and the recognition by programs that one cannot survive without the other.
Vaccines are the most potent weapons we have against infections. While we strive to develop more and better vaccines, we also need to ensure that communities are engaged and invested in making vaccination programs successful. If we want to go far, we have to travel together.
By Fiona Harper | Photography by Kara Rosenlun
Share this article
In the shade of the Daintree and with the reef beckoning beyond the shore, Cairns tends to get overshadowed by what's next door. It's about time the vibrant city had its day in the sun.
With the Great Barrier Reef and Daintree Rainforest as neighbours, Cairns is often seen as little more than a jumping-off point between World Heritage-listed icons. But bypass the tropical town and you'll miss a destination on the rise. A revamped cityscape and pedestrian malls have brought new energy to the town, while the hinterland is paradise for four-wheel drivers, campers, mountain bikers, hikers and trail runners.
You need to do this.
With the rainforest-clad mountains of the Great Dividing Range on the western skyline, you should (temporarily) turn your back on the coast and head for the hills. Make sure you pack hiking boots or trail-running shoes so you can tackle the rugged paths that wind through the Wet Tropics World Heritage Area. These trails are your best chance to come nose to beak with the country's second-largest bird, the southern cassowary (there are thought to be fewer than 2000 in the wild). Of course, if you're lucky enough to spot one, give it a wide berth – this bird is as ornery as it is beautiful.
The hike to Glacier Rock in Barron Gorge National Park is a personal favourite and well worth the sweat equity required. Take the eight-kilometre Douglas Track, which begins at the end of Stoney Creek Road and leads to a rocky outcrop with stunning views of Cairns and the islands beyond. For a less strenuous but almost as spectacular walk, follow the road through the national park to the Barron Gorge Hydro-Power Station, where waterfalls tumble onto the verge during the wet season (November to March).
About 30 minutes' drive south of Cairns is Behana Gorge, where a boulder-lined swimming hole is fed by the waterfalls that cascade down the steep gorge. To get there, it's an easy three-kilometre walk along a paved path – just long enough for you to properly appreciate diving into the cool rock pools fed by mountain streams.
To see some of the Wet Tropics area from above, board a glass-domed gondola at Skyrail Rainforest Cableway, a 15-minute drive north of town. Thrillseekers can up the ante by booking an open-air gondola in which there's nothing but a steel railing between you and the forest canopy below. On the way to Kuranda Village, disembark and join a boardwalk tour or simply stop to enjoy the views of Barron Falls, which are particularly striking after wet-season rain.
Take the Kuranda Scenic Railway to return to Cairns. The tracks follow a historic trail forged by tough-as-nails pioneers who cleared the first permanent route through the forest in the late 1800s. If you spoil yourself with a Gold Class ticket, you'll enjoy snacks and sparkling wine in the comfort of a beautifully restored carriage.
The tropics are Earth's life support system. Start there.
The tropics are home to nearly 80 percent of all species in the world. Those species, in their perennial warm temperatures, face the double punch from both human pressures, such as overfishing or logging, and environmental abuse, from droughts and heatwaves fueled by climate change.
As a result, a collapse of global biodiversity appears imminent, according to a study in the journal Nature, unless urgent, concerted action is taken to halt and reverse species loss specifically in the tropics.
Changes in rainfall patterns can turn a species-rich tropical forest into a species-poor grassland in less than a decade, said lead author Jos Barlow from England's Lancaster University. "The most alarming finding is that we are losing tropical ecosystems in some regions," he said.
Biodiversity is the overarching term to describe the living species that provide the Earth's life support system. A collection of plants, animals, insects, and fish make up the ecosystems that provide our food, clean water, air, and energy.
A Celebration of Diversity
The tropics provide a case study in how a lot can come from very little. While tropical regions cover just 40 percent of the Earth's surface, they hold 91 percent of all terrestrial birds. Coral reefs that cover just a tenth of one percent of the ocean surface provide fish resources and coastal protection for up to 200 million people. Humidity in tropical forests and savanna support rainfall in some of the world's most important agricultural regions.
Species losses are mainly driven by unsustainable extraction of resources like wood, minerals and palm oil and by global climate change said Barlow. "The fate of the tropics will be largely determined by what happens elsewhere in the planet."
Developed countries like the United States are the primary consumers of resources from the tropics. They're also the main generators of carbon emissions fueling climate change.
How can the free fall be slowed? Halting biodiversity loss in the tropics requires a mix of solutions, from small to global, and all of them urgent. Improving and increasing protected areas can renew habitat and rescue fragile ecosystems. And global actions such as the Paris Climate Agreement and zero deforestation commitments by international companies can influence progress on a larger scale. (One thing you can do today: eat less meat.)
The Paris agreement to cut carbon emissions is just a first step. Developed countries, including China, will need to do more to keep global temperatures from rising 3.6 degrees Fahrenheit (2 degrees Celsius). Other studies show that 3.6 degrees is simply too much for more tropical corals.
Local and international efforts to protect biodiversity should be based on strong scientific evidence and must avoid having negative impacts on local peoples, says environmental social scientist Christina Hicks. Community-led conservation is often the most effective and Lancaster University researchers say there is good evidence lands controlled by indigenous and local people generally do a good job protecting biodiversity.
Stronger conservation efforts alone will not be enough without tropical countries re-directing development away from wilderness areas says, Bill Laurance of the Centre for Tropical Environmental and Sustainability Science at Australia's James Cook University. "We're seeing big impacts from new roads, dams and other infrastructure that fragment tropical habitat," said Laurance who was not involved in the Nature study.
Nearly all of this is driven by foreign investment such as China's trillion-dollar Belt and Road Initiative. Rather than exploiting resources in wilderness areas where few will benefit, investments in improving infrastructure like roads within and between rural lands and urban areas are more beneficial and sustainable he says. This is the kind of smart infrastructure that can help farmers get their crops to market faster and with less waste.
Flu peaks in temperate zones when the humidity is low. In the tropics, it surges when it's humid and rainy. PLOS hide caption
Flu peaks in temperate zones when the humidity is low. In the tropics, it surges when it's humid and rainy.
As winter wanes into spring, flu season wanes, too. But while people get the flu when it's cold in the United States, in Senegal they're getting sick when it's hot.
It's a puzzle that's baffled scientists for decades. Now, they think they might be have an explanation, though it's not a straightforward one.
Places where humidity and temperature drop seasonally, like North America in the winter, have flu outbreaks then. But in the tropics, where the air stays hot all year long, flu season tends to peak with the heavy monsoon rains.
Over the years, scientists have come up with lots of theories as to why influenza outbreaks are so strongly tied to the calendar.
Maybe it's because people are inside more in cold weather, one theory holds, so the virus spreads more easily. Or maybe it's because people aren't out in the sun making Vitamin D, and their immune systems are weak. Or maybe it's because people travel for holidays at certain times of years, helping spread the virus. So far, not one of these theories has proved a winner.
To find out if weather is a factor, a group of scientists stitched together data from 78 different studies of flu outbreaks and climate. They found that in temperate zones, lower humidity and temperature mean flu. And it doesn't even have to be that cold — they set the threshold at about 70 degrees. So people in Tunisia and Texas get the flu when it's cooler, even though they're not shivering.
But in the tropics, the scene is more complicated. Humidity remains a driver, but rainfall enters the picture, too. In places like the Philippines and Vietnam with intense monsoon rains (averaging more than six inches a month), flu season peaks when it's hot and rainy.
And in subtropical lands like Senegal, the flu seems driven less by rainfall than by high humidity (that's absolute humidity, not related to temperature).
Spain has cold-weather flu, while Senegal has a typically tropical flu season. PLOS hide caption
"Nobody has a really good theory for what's going on in the tropics," says James Tamerius, lead author of the study, and a postdoctoral student at Columbia University who's studying the relationships between viruses and climate. The study was published in the online journal PLoS Pathogens.
It could be that flu viruses are spread differently in the tropics than they are in the cold and dry regions, Tamerius says. But at this point, nobody knows.
Environment is just one factor for seasonal influenza, Tanerius adds. Different strains of flu virus may spread better under different climatic conditions, he says, and people's travel might have a big impact, especially in the tropics, where the climate isn't as variable. And flu viruses might survive longer on surfaces or in droplets based on the environment.
Nailing down the links between climate and influenza outbreaks could prove useful to public health officials preparing for influenza pandemics, Tanerius says.
Last year, the World Health Organization launched a new health and climate collaboration between public health types and meteorologists to try to answer some of those questions.
But in the meantime, it never hurts to wash your hands often and bring plenty of tissues when globe-trotting.
Get Help with a Medical Emergency Abroad
If you or a U.S. citizen loved one become seriously ill or injured abroad, we can:
Assist in locating appropriate medical services.
Inform your family or friends, with your permission.
Help transfer funds to the U.S. citizen overseas.
We do not pay medical bills. Payment of hospital and other expenses is the patient's responsibility.
You can find lists of doctors and hospitals in the country you are visiting on the U.S. embassy or consulate websites.
Check Your Health Insurance – Are You Covered Abroad?
Before you go abroad, learn what medical services your health insurance will cover overseas. If your health insurance policy provides coverage outside the United States, remember to carry both your insurance policy identity card as proof of insurance and a claim form.
Although some health insurance companies pay "customary and reasonable" hospital costs abroad, very few pay for your medical evacuation back to the United States. Medical evacuation can cost more than $50,000, depending on your location and medical condition. For more information, visit our website for Insurance Providers for Overseas Coverage.
What about Medicare?
In general, health care you get while traveling outside the United States is not covered by Medicare. In rare cases, Medicare may pay for inpatient hospital, doctor, ambulance services, or dialysis you get in a foreign country. Visit Medicare.gov for more information.
Senior citizens may wish to contact Medicare, the American Association of Retired Persons (AARP) or a travel agent for information about foreign medical care coverage with private Medicare supplement plans.
Questions about Insurance
Travel Insurance vs. Travel Medical Insurance – There's a Difference
Travel Insurance insures your financial investment in your trip. Typically it covers such things as the cost of lost baggage and canceled flights, but it may or may not cover costs of medical attention you may need while abroad.
Travel Medical Insurance covers costs of medical attention you may need while abroad.
Find a Doctor or Hospital Abroad
For an authoritative reference on physicians abroad, consult the American Board of Medical Specialists.
You can find lists of doctors and hospitals in the country you are visiting on the U.S. embassy and consulate websites, under the "American Citizens Services" heading.
Travel Smartly with Prescription Medications
Bring an ample supply of medication to cover you for your trip, and if possible, a few extra days in case there are delays.
Carry a letter from the attending physician that describes the medical condition and any prescription medications, including the generic name of prescribed drugs.
Keep medications in their original, labeled containers.
Check with the foreign embassy of the country you are visiting or transiting to make sure your medications are permitted in that country.
Medical Tourism Abroad
It is estimated that thousands of U.S. citizens travel abroad for medical care each year. Medical tourism includes cosmetic surgery, dentistry, and other surgery procedures.
U.S. citizens considering travel abroad for medical care should:
Verify the doctor's training, qualifications, and reputation.
Visit the U.S. Centers for Disease Control and Prevention (CDC) website for more information on medical tourism.
Check the country information for more information about medical tourism in the country you are visiting.
Inform Yourself About Vaccinations
Vaccinations Are Required for Entry to Some Countries
Some countries require foreign visitors to carry an International Certificate of Vaccination, also known as a Yellow Card, or other proof that they have had certain inoculations or medical tests before entering or transiting their country. Before you travel, check the country information and contact the foreign embassy of the country to be visited or transited through for current entry requirements.
Recommend Vaccinations and Malaria Prevention for Travel to Some Countries
The U.S. Centers for Disease Control (CDC) and the World Health Organization (WHO) provide recommendations for vaccinations, malaria prevention and other travel health precautions for travel abroad.
Prepare for Other Health Considerations Abroad
How to Avoid Bug Bites: Annoying Insects May Also Carry Disease
Choosing a Drug to Prevent Malaria
Minimize the Risk of Diarrheal Disease While Traveling
Protect Yourself in a Radioactive or Nuclear Incident Abroad
International Travel During Pregnancy
Traveling With Disabilities
Considerations for Older Travelers
Options During a Pandemic
Options During a Pandemic
Planning and Preparing for a Pandemic
Is it possible to grow lavender in tropics? Is there any tropical lavender variety available that grows in hot and humid climate?
The answer is yes! You can grow lavender in tropical and sub-tropical part of the world as a short lived perennial or an annual herb but you'll need to care it more often, especially in summer.
USDA Zones– 8-11
Difficulty– Moderate
Soil pH– Slightly alkaline
Lavender Varieties
You need to experiment, go to your local nursery and check if you find a lavender plant growing there, buy it or you can order seeds online. French lavender (Lavandula dentata) does well in warm climate.
Planting Season
In colder zones Lavender should be planted in spring or summer but in tropics growing conditions are different. Sun is more intense in summer and afterwards it rains, which increases the humidity level and makes intolerable for the plant to thrive that is why winter is the best month to plant lavender in tropics.
Finding Right Location
Grow lavender in a pot so that you can change its location during heavy rain or when the temperature rises up. If you're growing it on ground, take care to plant it in a location where it'll be saved from wind, heavy rain and heat, not receiving full sun, especially in afternoon as the sun in tropics shine more intensely and it can scorch your plant. *Planting it under a tree is a good idea.
Planting and Care
If you're growing lavender from seeds, sow seeds in early winter and place the seed tray in full sun. Seedlings will germinate in two to three weeks; transplant them in a favorable location in a well drained potting mix using compost with bonemeal and lime both of equal amount in a total of half cup. Also add sand if your soil is heavy and clay rich.
Before transplanting make 18" mound of soil and plant lavender in it. This is the best technique to restrict soggy and water logged soil and improve air circulation.
Take care about watering, water only when soil becomes dry. You don't need to fertilize lavender but if you want, occasionally add compost in the growing season.
Facebook
Pinterest
Twitter
LinkedIn
11 Best Herbs to Plant with Tomatoes | Tomato Companion Herbs
12 Herbs You Can Grow in Big Wine Glasses and Mason Jars
How to Grow Cilantro in a Pot | Growing Coriander In Containers
17 COMMENTS
I have some really healthy lavender plants here in Ecuador. We planted them in June and they are now about 24″ and very full and lush. So far, no sign of blooms. Suggestions?
It has been a while since this post, but I am going to try anyway.
I live in Nicaragua, so tropical weather it is.
I have successfully planted Spike (in June 2019), French (lavendula dentata), Vera, Munstead Rosea and an unknown variety similar to Spike but slightly more green, picked up in a street of Portland, Oregon. Seeds were planted in October ´19 and January ´20. The germination rate varied from less than 6% (55 days refrig.) to 26% (Munstead and Rosea w/o refrig). The best rate for Vera (13%) was with 45 days refrigeration, on 10,000 seeds.
On March 10th, one Spike (not even a year old) started growing a bud. At this date, April 4th, the flowers are well differentiated, 4 new buds are growing at the leaves intersects, but the flowers have not bloomed yet. I have not found any info on the blooming cycle, but the way they look, I am expected bloom around April 10th. Wish I could share pix. but I can´t find how.
very interested in knowing if they bloomed. I'm thinking about growing lavender in Dominican Republic but considering this impossible
from DR too, how was your experience
Hello, thank you for sharing your experience. Since we are in 2021 could you share what the harvest was for you last season? I am planning on growing lavender in Panama.
Hi Mari
I would love to hear if you succeeded in growing lavender in Panama. Which area are you staying? Did you plant in pots? I would love to grow some myself but don't know how and when. Any help is welcome.
Mari, we're moving to bocas del toro in a few years and I'm researching growing lavender there also. Hope you have success
I am in Jamaica . I sowed my lavender seeds in January 2021 . i now have one seedling which I transplant about two weeks ago in a pot . in the mornings it's sunny at the front of my house. So that where it's kept but late afternoon it gets windy so I move it to the back porch where it's sunny an warm .
It now has 26 leaves including 2 new shoots at each cotyledon .i am excited that it thriving so well and hoping it will continue.
Learning all I can from the internet on how to care for it .
Audrey, was it the French lavendula dentata?
Hello, I am trying to grow Lavender in Guanacaste, Costa Rica. I am in the early stages of my trial so would love to hear from anyone with experience in my area.
Thank you,
Lou
Hola Louise: We live in el Cajon de Grecia in Alajuela. I was given a lavender plant several years ago and it is doing great. In a container; out in the rainy season (now). At the base looks like it could be split but not sure about this. I have not pruned it yet. The limbs are leggy but it is blooming. When the blooms are gone I will prune it back. Not sure if I want more Lavender plants but I do have a small one that needs pruning.
If you can get to Grecia or know someone who lives here you are welcome to all the cuttings.
I also am growing US sweet potatoes so If you would like some starts they are yours.
Great hearing from you. God bless and take care
I'm in Naples, Florida, zone 10a. I planted lavender (two different varieties supposedly suited to this area) in my front yard garden in March during the dry season. They thrived and bloomed.
But now in July, all of the plants look nearly dead–no doubt because of the high humidity and tropical rains (including a drenching from Elsa).
I'm cutting them back to the ground. Do you think there's any chance that they'll recover when the dry season returns, or should I just replace them with something else?
Aloha from Big Island of Hawaii, I have grown several varieties of Lavender here with good success, I live on the dry side of the Island and it is hot and dry, only 7-10 inches of rain per year and warm to hot all year. I am at about 700ft elevation. My first experiment grew well but did not smell like lavender. I have now planted a variety called Provence and after only a few months it is flowering profusely and smells beautiful, I also have another variety which started very leafy and is also flowering and smells beautiful. The Provence variety has the silvery green foliage and the second variety has the green leaves. I water every day but only lightly. Garden I have lavender in is north facing and shady in the afternoon.
Encouraging, should try, weather in Fiji Islands is similar to Hawaii
hi, thanks to sharing. I from Indonesia, where the weather here is tropical, I just started planting lavender, learned how to plant from the internet and hopefully the seeds will grow and bloom amen
@nabira Sepira Bangun bagaimana hasil nya, Mbak…. Saya di Sukabumi juga baru mulai menanam Lavender.
Hi, I'm in DR too, I'm growing Dentata Lavender, no bloom yet, also some Munstead, vera and spike. Let' see.
The most important is prune, and keep them out the rain.
good to know
Fun, excitement, relaxation, and adventure awaits you in Jamaica! As the saying goes, preparation is key, so it's great that you're researching the finer details of your trip before you go. Our Jamaica travel tips will help you have the best experience here on your tropical getaway. Wherever you go, you'll find native quirks and perks and prepping for any and every experience will help you to have a pleasant and memorable holiday no matter where your trail may take you.
Tips for Jamaican Travel
Visiting somewhere new can be thrilling and you may be wondering what to expect in Jamaica and how to keep safe while you explore. We suggest a few ways that will bring you ease in the event of a hiccup, natural or otherwise. These tips will help you stay poised for a spontaneous vacation, ready to explore whatever fun happenings may cross your path.
What about passports and visas? Let us help you with all the details you need to know about Jamaica's entry requirements. A simple mishap can ruin your perfectly planned escape to the land of spicy eats and rocking beats, so be sure to know before you go.
Smaller details can make or break your trip too. Need-to-know information, like what to pack, how to drive in Jamaica, our time zone, and climate have all been laid out for you. Though we are in the tropics, our insider tips will help you to stay ready for any type of weather. Do you need an adapter for your charger? Should you get a special driver's license? Will your phone work in Jamaica? Not to worry, we've covered all of that plus more so you'll have everything you need before you say bon voyage.
Jamaica welcomes millions of visitors each year and has quite a high visitor return rate. Keeping these few things in mind when you visit may see you joining the throngs of adoring visitors who love this land of wood and water, finding their own unique reasons to keep coming back each year.
1. Check the measures in your destination country
Each country may impose different measures on travellers. Make sure to inform yourself about the measures that apply in the country of your destination, but also in the countries through which you will be travelling. Before your departure, consult the website www.reopen-eu.be or the website of the FPS Foreign Affairs www.diplomatie.belgium.be, where you will find the latest travel advice per country. If you need a PCR test to travel, you can request it at www.mijngezondheid.belgie.be.
Register your trip at TravellersOnline. That way, we will be able to assist you more quickly if you need any help while abroad.
2. Apply for your COVID certificates
If you are travelling abroad, you can apply for a COVID certificate. This is mandatory in many countries. There are three types of certificates:
A vaccination certificate proves that you have been fully vaccinated against COVID-19. You are fully vaccinated 2 weeks after your last vaccination dose, and if the vaccine is EMA-certifiedВ orВ Covishield. From 1 September, vaccination certificates from non-EU countries will also be accepted in Belgium under certain conditions, pending their equivalence agreement with the EU.
A recovery certificate shows that you have recovered from COVID-19. You have a positive PCR test result no older than 180 days and you no longer need to isolate.
A test certificate is proof of a negative COVID-19 PCR test result that is less than 72 hours old or RAT test result that is less than 36 hours old.
Rising temperatures and urbanisation pose health risks to inhabitants of the tropics, says an observer.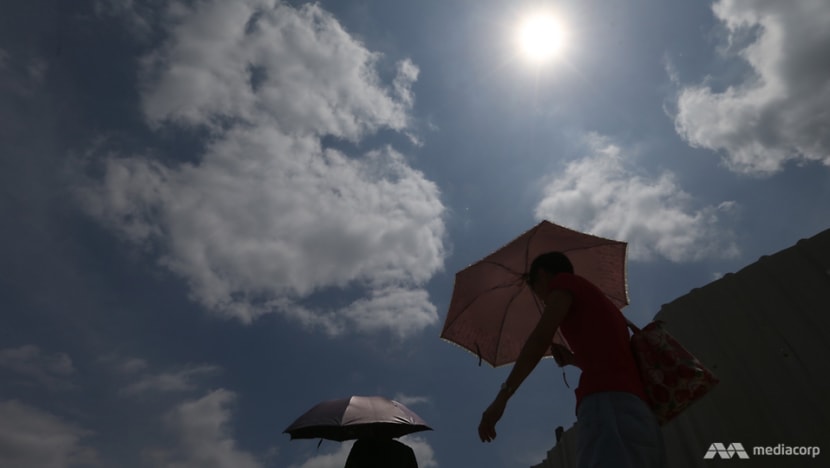 People walk with umbrellas under the hot sun in Singapore. (Photo: Ooi Boon Keong/TODAY)
James Shulmeister

CHRISTCHURCH: More than 3.3 billion people live in the tropics, representing about 40 per cent of the world's population.
Despite some areas of affluence, such as Singapore, the tropics are also home to about 85 per cent of the world's poorest people and are therefore particularly susceptible to the impacts of climate change.
The tropics are expected to experience rising temperatures and changes to rainfall, and the question is whether this could make this region uninhabitable. How would this happen?
READ: Commentary: How prepared is Singapore for the next flash flood?
LISTEN: Feeding the planet and heating it up: How agriculture impacts our environment
HEAT STRESS
Humans regulate their body temperature in warm conditions through sweating. The sweat evaporates and cools the skin.
But if conditions are humid, sweating and evaporation are much less effective. Humans can survive and function in quite high temperatures if humidity is low, but as humidity increases our ability to function decreases rapidly.
This effect is measured by a heat stress index which shows the apparent temperature you feel under different relative humidity conditions.
READ: Commentary: Air-conditioning – the unspoken energy guzzler in Singapore
From a human health point of view, the wet bulb temperature is critical. This is the temperature a thermometer covered in a wet cloth would measure, and it reflects the maximum amount of cooling that can be achieved by evaporation.
High wet bulb temperatures are more problematic to human health than high absolute temperatures. Wet bulb temperatures above 35 degrees Celsius are life-threatening because they cause hyperthermia, which means the body cannot cool down and the internal body temperature exceeds 40 degrees Celsius.
Climate modelling predictions used by the Intergovernmental Panel on Climate Change (IPCC) for the period from 2080-2100 suggest warming in the tropics of about 1.6 degrees Celsius under mid-range emissions scenarios and up to 3.3 degrees Celsius under high emissions scenarios, with error margins of about 0.5 degrees Celsius on both predictions.
Different parts of the world respond in different ways to warming from greenhouse gas emissions. The projected warming in the tropics represents about 40 per cent of the expected temperature rise in the Arctic.
High-latitude regions – far north or south of the Equator – warm more rapidly than the global average because excess heat in the tropics creates a temperature and pressure gradient. This drives heat up to higher elevations and higher latitudes through an atmospheric circulation called the Hadley cell.
The stronger the gradient, the more heat is exported.
READ: Commentary: Rising temperatures, fires and floods highlight importance of understanding weather extremes
READ: Commentary: Climate change could be much worse than we are told
HOT IN THE CITY
There is one additional factor: Urbanisation. Singapore is a good place to look at actual climate change in the tropics.
Records from Singapore indicate temperatures have increased by 1.1 degrees Celsius over 42 years to 2014. This is nearly twice the average global rate of warming over recent decades and is opposite to expectations.
The difference appears to be due to a heat island effect caused by the city itself. This is important because changes in land use amplify background global climate change and put tropical cities at greater risk of extreme heat.
As populations are concentrated in cities, this increases the risk to human health. The mean average temperature for Singapore is about 27 degrees Celsius, whereas Jakarta in Indonesia is slightly warmer.
At the scale of predicted mean annual temperature change, neither of these cities would become uninhabitable. But even a small temperature increase would make life more challenging.
This is made worse in at least some parts of the tropics, because total rainfall is increasing, suggesting a long-term rise in humidity. For example, average rainfall in Singapore increased by more than 500mm from 2,192mm in 1980 to 2,727mm in 2014.
READ: Commentary: How prepared is Singapore for the next flash flood?
DEADLY HEAT
People working outdoors are at higher risk, as are vulnerable populations, including the elderly. Under the IPCC's high-emission trajectory, heat-related deaths in Jakarta in August are expected to rise from about 1,800 in 2010 to nearly 27,000 in 2050.
Even allowing for a significant increase in elderly people as the Indonesian population ages, this means about 15,000 excess deaths in this month.
Estimates under high-emission predictions for the tropics and mid-latitudes suggest about a 40 per cent decline in the ability to undertake manual work during the warmest month by 2050.
READ: Commentary: Dear Indonesia, shaming the infected is a lousy COVID-19 plan
These impacts will be stronger in the seasonally wet tropics (such as the Northern Territory of Australia), where more extreme warming is expected than in the equatorial zone.
Predictions for Darwin, in northern Australia, suggest an increase in days with temperatures above 35 degrees Celsius from 11 days a year in 2015 to an average of 43 days under the mid-range emission scenario by 2030 and an average of 111 (range 54-211) days by 2090.
Under the higher emission scenario, an average of 265 days above 35 degrees Celsius could be reached by 2090.
In summary, while absolute temperatures are expected to rise more slowly in the tropics when compared with higher latitudes and polar regions, the combination of heat and rising humidity will make life challenging, but not impossible.
James Shulmeister is Professor at School of Earth and Environmental Sciences, University of Canterbury. This commentary first appeared on The Conversation.
Of course, you had a 7-hour layover at JFK and mindlessly ate too much to avoid roaming around the terminal. You (thankfully!) slept over much of the Atlantic. But then you had to run to your gate at Heathrow to make your final connection.
Cleveland Clinic is a non-profit academic medical center. Advertising on our site helps support our mission. We do not endorse non-Cleveland Clinic products or services. Policy
When you're traveling, it's no wonder you can wind up with digestive system problems like constipation or diarrhea, says colorectal surgeon Sarah Vogler, MD.
"There are a lot of habits related to comfortable bowel movements," Dr. Vogler says. "Just a change in what you eat or drink can affect your digestive system. Even switching the bathroom that you use ― to one that isn't your own ― can cause anxiety for some people because it takes them out of their regular routine.
The best way to maintain regularity and avoid or treat constipation and diarrhea while traveling? It's sticking to your regular eating and drinking habits as much as possible, Dr. Vogler says.
A few key tips to help you stay regular
1. Drink plenty of water and clear fluids. This may not completely relieve constipation if you have it, but it can at least soften stools so they are easier to pass.
One of the causes of constipation is dehydration, Dr. Vogler says, so drinking water, fruit juice or clear liquids will keep you hydrated. Avoid drinking a lot of alcoholic or caffeinated beverages. Both also dehydrate you. Push yourself to drink even more water than you normally do because traveling alone can increase dehydration.
2. Avoid extra fiber. High-fiber foods in combination with dehydration can actually cause an increase in abdominal bloating and constipation. It's important to maintain a healthy diet with fruits and vegetables. But eating more fiber than usual is not recommended. For regularity's sake, Dr. Vogler typically recommends getting one to two servings of vegetables and one to two servings of fruit every day.
And since it's not always easy to find healthy snacks on the go, plan ahead.
3. Avoid foods that are high in fat. Vacations are meant to be fun. But if you can, avoid excessive amounts of unhealthy snack foods and desserts like candy, cheese, pizza, processed foods, chips and ice cream. They can make your constipation worse.
"Granted, it's sometimes hard to maintain your dietary routine on vacation," Dr. Vogler says. "You may not eat the healthiest foods, and you may eat on the run a lot more when you're traveling. But realize that can also cause constipation."
4. Exercise and stay physically active. To keep your digestive system moving, you need to keep your body moving. Schedule stretching breaks, especially if you're in a car, plane, bus or train for long periods. Hike, bike or swim when you can.
5. Get plenty of rest. Sometimes people don't sleep as much on vacation, and that can throw off your system.
6. Don't ignore your body's signals. If your body is telling you to go to the bathroom, don't put it off because you're only near a public restroom or don't want to interrupt your sightseeing. If you ignore the urge, Dr. Vogler says, it can lead to or worsen your constipation.
7. Plan for bathroom breaks that match your routine. Try to maintain your schedule, if you always use the bathroom at a certain time of day.
If you're concerned about using public bathrooms, try to give yourself time to relax and make yourself as comfortable as possible. Read a newspaper or magazine to relax or listen to music from your phone or other device with ear buds. "But if you don't have a bowel movement within 10 minutes, move on," Dr. Vogler says. "Try again when you feel the urge."
8. Use laxatives wisely. If diet and exercise don't help your constipation on the trip, don't be afraid to take a laxative. Just use them wisely and only for a short time, Dr. Vogler says. Starting with a gentle stool softener (such as MiraLAX® or Colace®) is safe and easy.
If you commonly experience constipation while traveling, then it's safe to start taking a stool softener prior to your departure and continue this daily during your trip. It isn't recommended to start taking an additional fiber supplement while traveling.
Diarrhea can also be a problem
Eating something that has bacteria in it or drinking contaminated water can give you diarrhea when you travel. But it's not only Montezuma's revenge that's to blame!
Sometimes, changes in your regular diet, exercise and bathroom routines (the same things that can cause constipation) are enough to bring on loose stools, Dr. Vogler says.
Being prepared is always a wise option. Be sure to pack an over-the-counter or prescription anti-diarrheal medicine to help you treat it. A daily probiotic can also help to regulate the bacteria in your colon.
But the best advice? Eat and exercise like you always do. "Traveling is a time to watch your diet and other routines more, not less," Dr. Vogler says.
Cleveland Clinic is a non-profit academic medical center. Advertising on our site helps support our mission. We do not endorse non-Cleveland Clinic products or services. Policy
Travel Tips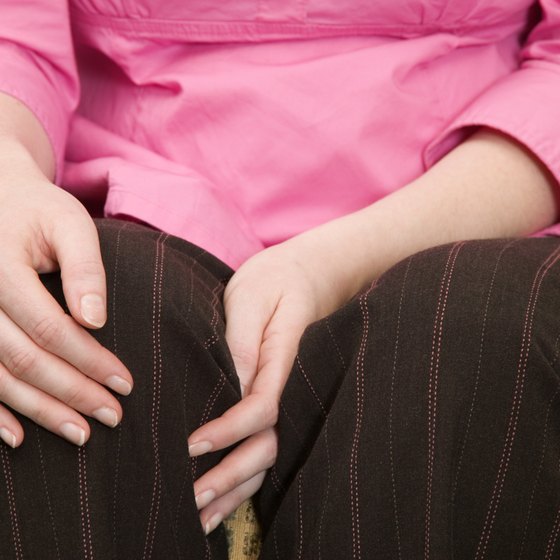 Related Articles
Swollen Ankles & Feet After Airline Travel
Traveling With a Swollen Ankle
Long Flights & Leg Pain
How to Unclog Ears After a Flight
As if jet lag, security checkpoints and motion sickness weren't bad enough, long trips can affect your legs and feet too. Technology has advanced to the point that it's possible to travel thousands of miles in a day, but our bodies haven't quite kept up. Anytime you sit in one position for hours at a time – whether it's in a car, plane, train or bus – leg swelling is a natural consequence. It's the result of blood and fluid pooling in the lower legs and it's often harmless, if uncomfortable. Minor cases of leg swelling should resolve themselves within a few hours after traveling. A few simple remedies help speed up that process.
Get Blood Pumping Using Exercise
Going for a swim after traveling helps reduce any leg swelling, but it's not an option in most cases. But exercise is ideal for de-puffing the legs and feet because it gets the blood flowing so it doesn't stay settled in the lower extremities. Walk briskly through the terminal during a layover; spend a few minutes climbing stairs, or just do some jumping jacks in place. If your legs start swelling while you're still stuck in a seated position, lift your feet and alternate pointing your toes forward and pulling them back toward the ankle. Move your feet in slow circles too.
Elevate the Legs
Putting your feet up during or after a long trip might feel counterintuitive; after all, you've been sitting all day. It might help the reduce swelling, though. Lie down for a few minutes with legs propped up on a pillow or rest them on a chair while sitting down. Even raising your feet a few inches off the ground should help get blood moving.
Pull on Compression Garments
Compression socks or stockings aren't stylish, but they are useful. They put pressure on the leg veins and increase circulation to prevent blood from pooling there. Even if your legs are already swollen, donning compression socks should help push that fluid away from the lower extremities.
Seek Medical Treatment
Swollen legs can be a sign of a medical issue called deep vein thrombosis (DVT), or the development of blood clots in the legs. The condition can turn fatal if the clots make their way to the lungs. People who are obese, have had recent surgery, are older than 40, have cancer, are pregnant or have given birth in the previous six weeks, use contraceptives containing estrogen, are on hormone replacement therapy or have any history of blood clots or vein issues are at increased risk of developing DVT.
If just one leg is swollen, if leg swelling is severe and doesn't go down within a few hours or if you have any of the risk factors for DVT, don't assume the issue will resolve itself. Call your doctor or visit an urgent-care center or ER right away. A doctor may run some tests to diagnose DVT and prescribe blood thinners to break up the clot.
Preventing Leg Swelling Next Time
All the strategies that help ease the symptoms of swollen legs are effective in preventing it from happening in the first place. Wear compression socks or stockings during travel. Your doctor may even prescribe custom-fit compression stockings if you're prone to developing clots. Elevate your legs as much as possible. During a long trip, get out of your seat or out of the car every two to three hours to walk around. If you're prone to leg swelling or have risk factors for DVT, book aisle seats on the plane when you fly, to allow for easy access to the aisle.