When you inspect the construction project that was completed by a contractor, it can be shocking to see unacceptably poor work . Whether the eyesore is a leaky roof, an unsteady foundation, cracked walls, or ill-fitting windows, you will have to take action to rectify the situation – whether that involves firing your bad contractor, filing a lawsuit, or both.
In this article, we will guide you through the process of suing a contractor for poor workmanship and help you navigate the murky waters of suing via small claims court .
What Constitutes Poor Workmanship?
Poor workmanship manifests itself in construction defects in any parts of your home including roofs, overall design, drywall, finishes, drainage, windows, structure, ventilation, engineering, wood floors, soil settlement, concrete slabs, and siding and fascia . This can reduce your home's market value and involves issues as minor as exposed nails and peeling paint, to major ones such as dry rot or structural dilapidation. The four general categories of construction deficiencies are as follows:
| | |
| --- | --- |
| Category | Description |
| Design | A result of engineers and architects who do not design in adherence to building codes. For example, roofing that was built disregarding codes can result in moisture or water intrusion. |
| Material | The use of cheap or substandard building materials. For example, poorly positioned roofing shingles, unsealed windows, or bad asphalt. |
| Workmanship | These are results of poorly trained contractors or taking shortcuts while constructing. |
| Subsurface | This is when soil conditions render the house unsteady and usually happens in hilly or unstable locations. It becomes evident in cracks in the walls, floors, or the overall foundation. |
Building a Good Case Against the Contractor
To build a good case against your contractor for shoddy work, you need to make sure your case fulfills legal elements . When your lawsuit features several of these legally required elements, it is easy to predict whether you have a good case or not. In this case, proving poor workmanship will require the following legal aspects:
Legally binding contract – Make sure that you have formed a written contract, or at least an agreement, with the contractor. Otherwise, you need to find proof that you established an enforceable spoken contract or that it was implied.
Fulfillment of obligations – Make sure that you fulfilled your obligations under the terms of the contract such as agreed-on payments or cooperation with the contractor.
Breach of contract – This is the most crucial part of the lawsuit where you will need to prove that the contractor failed to deliver the work expected or provided work that is faulty in quality.
Damages – You must prove that you suffered financial loss due to the contractor's bad workmanship i.e. redoing the construction or refinishing.
How to Sue a Contractor for Bad Work
Despite sifting through contractor referrals and negotiating contracts, you may still get a bad contractor who does poor work . It's frustrating to find poor workmanship,
inexplicable delays, and poorly executed results. In some cases, your best option will be to sue the contractor for financial damages. Here are the steps on how to sue a contractor for bad work:
Document the shoddy work – Collect proof that the contractor did not abide by the terms outlined in the contract, such as delayed schedules or using inferior materials. Inform the contractor in writing that the issues must be rectified before a set deadline or they are in danger of breaching the contract.
File a complaint – Look for the contractor licensing board in your state via the National Association of State Contractors Licensing Agencies (NASCLA) website. File a complaint with the board and with enough complaints on the same contractor, the board may publish the information to the public.
Try resolving through mediation or arbitration – Before you file a lawsuit, you may consider mediation or arbitration first. These confidential and voluntary processes are sometimes enough for both parties to agree on a settlement and resolve the issue.
Sue in small claims court – If mediation or arbitration doesn't provide you with the financial relief that you need, then you can proceed to file a lawsuit in a small claims court.
Damages You Can Recover
Most lawsuits that revolve around construction defects are a result of negligence, breach of contract, or fraud. If you have enough evidence, such as witness testimonies or documentation of poor workmanship, you may win the case and collect financial compensation, or damages. In construction defect lawsuits, the damages you may collect are:
Repair costs
Market value depreciation
Temporary housing expenses
Court costs
Lawyer fees, if applicable
How to Sue a Contractor with DoNotPay
It may seem straightforward but suing in court is rarely so — there are bureaucracies involved, demand letters to draft, and so much paperwork to complete. DoNotPay provides a more streamlined way to file your lawsuit in small claims court . With the app, you can sue a contractor in 3 steps:
Log-in to DoNotPay and select the Sue Now Product
Enter the dollar amount you are owed in damages
Select whether you want a demand letter or court filing forms
Choose "Breach of Contract or Broken Promise" as the reason for the lawsuit and submit any pertinent details
How easy was that? DoNotPay streamlines the entire process and helps you sue without an expensive attorney .
Sue Any Company With DoNotPay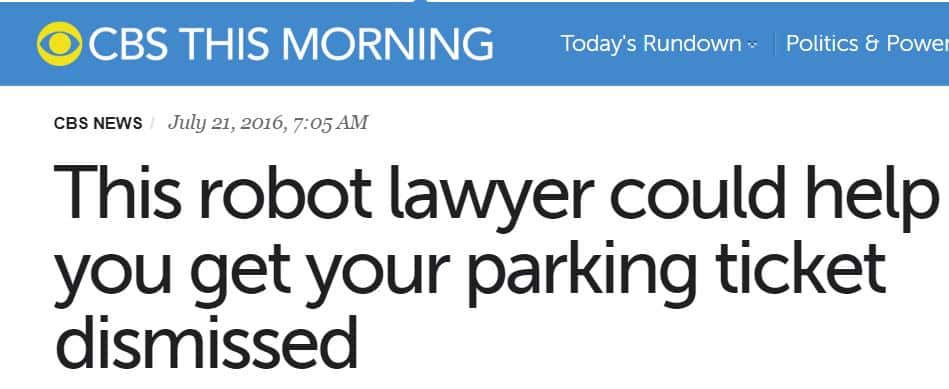 DoNotPay has helped thousands of users sue individuals and businesses over the years. If you've had a problem with a company and you want to sue them, DoNotPay has got you covered. Here are some big brands DoNotPay has helped sue:
Last Update: May 30, 2022
This is a question our experts keep getting from time to time. Now, we have got the complete detailed explanation and answer for everyone, who is interested!
What can I do if a contractor does a bad job?
First, Fire Your Contractor (If You Can) .
If The Contractor Is Bonded, Submit A Claim With The Proper Agency. .
File A Complaint With The Applicable State Licensing Board. .
Hire An Attorney. .
File A Case In Small Claims Court. .
Leave A Bad Review.
Does insurance cover poor workmanship?
While homeowners insurance typically doesn't cover poor workmanship, it may cover damage that's caused as a result of the work, the III says, as long as that type of damage isn't otherwise excluded somewhere in your policy.
Podcast #5
Dealing With Customer Complaints
30 related questions found
Can you sue for faulty workmanship?
Most lawsuits that revolve around construction defects are a result of negligence, breach of contract, or fraud. If you have enough evidence, such as witness testimonies or documentation of poor workmanship, you may win the case and collect financial compensation, or damages.
What is considered poor workmanship?
Poor workmanship typically arises when a contractor fails to follow industry quality standard practices, construction documents, or the installation instructions from the manufacturer. When proper protocol is not followed, this can result in unfinished or defective work, both of which are signs of poor workmanship.
Can I sue my builder for taking too long?
If you do not properly terminate a contract, you could end up being sued by the builder for repudiating the contract. . You can also claim damages for any costs incurred due to the delay in completion of the works, including storage fees, rental expenses etc, and subject to any limitation clauses in the contract.
Building work or home improvements can be expensive and if the work done is defective in any way, then it can also be very complicated and frustrating to deal with.
It can also disrupt your life, especially if you work full time – you'll need to take time off to deal with repairs, etc.
Have you had problems with building work, decorating or home improvements? Here are some things you should know:
If you have received faulty workmanship it is important to know that you are protected by law and you are entitled to ask for the faults to be fixed or even get your money back.
The Supply of Goods and Services Act states that all service providers have a duty to perform their work with reasonable care and skill.
When you made an agreement with the trader, you technically made a contract – even if it wasn't written down. However, it is a good idea to get a written agreement of what work will be carried out and how much it will cost.
It is always a good idea to keep paperwork and receipts, to take photos of the evidence, to make notes of what happened with dates and times and to save any emails or letters you send or received from the work provider.
What to do if you have received faulty workmanship:
If the service provider has made an error or performed any service poorly then they most likely have broken their contract with you. If the contract is broken then you will be entitled a refund, or the costs of correcting the faults.
Whatever the problem is, you have the right to ask the supplier of the service to fix the fault – this should be your first step. Make sure to agree a reasonable time frame for any service and make sure it is in writing.
If the deadline you arranged passes or the provider has not fixed the problem, give them one final deadline for doing the work. If possible, make it clear in writing that if they fail to meet the deadline you will have to get someone else to fix it and that they will need to pay the cost.
Get a second opinion and a quote from an independent builder and let the trader know how much you will be claiming if they don't fix the problem.
Lastly, if your problem still hasn't been resolved your next step is to contact DMA Law. Here at DMA Law we have been helping people settle disputes for more than 30 years. We can help in all types of disputes, including contract disputes, faulty workmanship and consumer disputes.
December 21, 2020 By admin
After your home or home, renovations are completed, you look forward to enjoying your new living space. For some homeowners, their anticipated upgrade becomes an obstacle and may render the structure unlivable.
Pursuing a claim against a general contractor, builder or subcontractor can be more complicated than you might realize. You have many factors to consider when planning legal action.
One of the biggest questions is whether the problems you're experiencing are the result of negligence or faulty workmanship. Depending on the circumstances, one or both may be a part of a lawsuit for damages.
Negligence
"Negligence" is simply an individual or entity that acts carelessly, either by their actions or lack of actions. It's the failure to exercise reasonable care and accounting for potential harm they could foreseeably cause to other individuals or property.
When someone acts carelessly and causes injury, that person can be held liable for the injury. An individual who suffers a loss through another's negligence may be able to sue for damages suffered as a result. This can include physical injuries, economic loss, and property damage, among other things.
A plaintiff will have to prove four things in order to show that the defendant was, in fact, negligent:
The defendant owed the plaintiff a duty of care under the circumstances
The defendant breached his or her duty by acting or failing to act in a particular fashion
The actions or inactions of the defendant caused the plaintiff's injury and/or losses
As a result of the defendant's actions, the plaintiff was injured and/or harm
In simpler terms, negligence can also mean that someone should have known better but didn't follow through. If a contractor or subcontractor knew what work was needed and failed to complete it causing an injury (physical or otherwise), negligence may be the main point of the lawsuit.
Faulty Workmanship
This is slightly different than negligence because at least part of the work was done incorrectly.
The faulty workmanship can include:
Defects in design
Incorrect instructions
Failure to provide warnings
Use of materials that are different than the ones specified in the contract or plans
Something that is incorrectly installed, built, repaired, or maintained (such as a heater or air conditioner that isn't serviced correctly)
Anything that fails to meet warranties or representations, or falls below generally recognized standards of quality can constitute "faulty workmanship." In some cases, this workmanship could lead to property damage and render the structure uninhabitable.
The results of faulty workmanship can include things like:
Leaking roofs
Cracks in walls, foundations, other hard surfaces such as sidewalks, patios, steps, etc.
Plumbing issues
Mold development
Electrical wiring damage
Corrosion
Evaporation
Injuries to occupants (including fatal injuries)
The faulty workmanship can be from a contractor or a subcontractor, such as a plumber, electrician, or installer, who is awarded a portion of a contract to complete. Manufacturers of building materials and supplies may also be responsible for faulty workmanship if the products used by the contractors and subcontractors are not suitable for the project.
If you are considering a lawsuit for faulty workmanship or other home-related damages, speak with a defective workmanship attorney immediately to discuss your legal options.
Defective Workmanship Lawyer In Charleston, WV
If a company has done substandard work on your home, business, or other property, it's up to you to get the compensation you need to get the work done correctly.
Work with a Charleston, WV lawyer who has the experience and understanding to help with construction issues and defective workmanship cases. Contact Chad Love at The Love Law Firm today at (304) 344-5683 for a free consultation.
Having work done of your home is an exciting time but it can also be incredibly disruptive – from surviving without a bathroom for a couple of weeks to living on microwave meals whilst the kitchen is transformed. Nevertheless it is an inconvenience that we put up with, safe in the knowledge it is only for a short time. But what happens if it isn't short lived? What happens if the building work is below par, substandard or just downright shoddy? Here are your rights and how you can resolve any poor building work.
Consumer Rights Act
When you have building work done, you are protected under either the Consumer Rights Act or the Supply of Goods and Services Act 1982, depending on when the work was undertaken. Under this act any building or decorating work should:
Be completed with sufficient care and skill
Be completed within a reasonable time or within an agreed time
Use materials which are 'fit for purpose'
Use materials which have been described/agreed (i.e. specific makes/models with all promised features).
If a builder (or any other tradesman including plumbers and electricians) breaches these terms you are legally entitled to have any issues put right free of charge. This includes having any products repaired or replaced.
Your rights
If the building work is substandard, you have the right to have:
Faulty items repaired or replaced (builder's choice) Any poor workmanship put right Any consequential damage to your property repaired.
How to claim
1. Contact the tradesman
In the first instance you have to give the builder or tradesman the opportunity to put right any damages. You cannot simply get a new contractor in to repair the situation and then claim back the cost.
As soon as you are aware of a problem, you need to contact the builder and explain the situation. Any conversations re the issue should also be documented in a follow up letter which:
Confirms the problem
Agrees the course of action
Set timelines.
Builders may try and fob you off with their busy diary. However because they have breached their contract any remedial work they carry out for you should be a priority.
Other builders may look to blame time restraints for the poor workmanship. This is not a valid excuse; a tradesman should not agree to a timeframe if they are unable to carry out the work to an adequate standard.
2. Agree terms and fix deadlines
If the builder agrees to fix the problem, confirm what this will entail, when the work will start and when it will be completed.
If they fail to show up on the agreed date, contact them again and restate the agreement, making it clear that if they fail to turn up again or meet the agreed deadline you will employ another contractor and be claiming back the cost from them. Include quotes and estimates from other builders.
Remember to document everything that is said and agreed and warn the builder you will take them to court if necessary.
3. Consumer Ombudsman and Small Claims Court
If a builder fails to respond or doesn't complete the repairs on time or to a satisfactory standard for a second time, then it is time to contact the Consumer Ombudsman.
The Consumer Ombudsman deals with consumer complaints which do not have its own specific ombudsman scheme, focusing predominantly on retail, home improvements and maintenance, installation and car repairs.
The Ombudsman will then try to help facilitate a resolution to the problem. If the builder is willing to work with the Ombudsman, the aim is to reach an agreed solution within 10 days. If they do not comply you will be advised what to do next. This typically involves taking your case to the Small Claims Court.
The Small Claims Court deals with claims worth less than £10,000. If your case is worth more than this you will need to seek legal advice.
For cases involving inadequate building work there are a number of pieces of evidence you may wish to collate prior to going to court including:
Photographs of the poor workmanship
A professional third party report reviewing the work
Quotes and receipts for any subsequent work carried out by another builder
Any correspondence between you and the original builder re job details/deadlines etc.
If, after all this, the builder is still uncooperative, you will need to start court proceedings.
Breach of Contract Lawyers Serving the San Diego Area
What should you do if a party to your contract fails to perform the services for which you contracted, or if the quality of their work amounts to "poor workmanship?" The failure to perform on a contract is a valid reason to declare a breach of contract and pursue all strategies and legal recourse to recover for damages associated with the failure to perform and the resulting breach of contract. The party who has suffered harm as a result of the failure to perform must take all reasonable and prudent steps to mitigate the financial losses as a result of the breach of contract. That can include the additional cost to find another party to fulfill the original "benefit of the bargain" and the actual costs associated with the failure of the performance of contracted goods or services and resolving the breach of contract. These cases can also result in expensive and time consuming business litigation. What is the best way to resolve the situation in the fastest and most cost-effective manner possible? How can the experienced breach of contract attorneys at the Watkins Firm help to resolve these issues?
Poor Workmanship
The issue of poor workmanship is usually associated with either an expressed or implied warranty, or upon the testimony of "experts." Business contracts, as well as contracts between contractors and consumers should be carefully prepared and executed. Most well written contracts provide a standard of workmanship, and all materials provided during discussions leading up to the contract itself may be valid evidence in cases where workmanship is questioned.
Did the contractor promise to use one grade of materials, and then provide a lower quality substitute?
Did the quality of the workmanship fail to meet the level of performance or expectation established in the contract?
How do you prove poor workmanship and hold that party accountable for repairs and resulting damages?
One way to establish poor workmanship is the use of sub-standard or inferior grade materials or processes during the performance of work under the contract. The conversations leading up to the agreement, as well as materials provided prior to the beginning of the contract often contain an implied standard of what to expect in the completed work.
If you believe the quality of workmanship is poor, it may be necessary to bring in an "expert" who independently supports the standards of work in the contracted workmanship, and testimony as to the quality of the work done under the contract.
The standards established in the contract itself, as well as the accepted standards for like work established by industry experts help the experienced lawyers at the Watkins Firm to prove the poor workmanship provided on your project. We take all steps necessary to ensure the repair or replacement of the poor quality work that was completed under the contract, and pursue associated damages that you suffered due to the breach of contract. We also advise them on the steps required to mitigate the damages associated with the breach that are required by law in order to preserve financial recovery for the other party's failure to perform.
Contact Attorneys Who Can Help You to Recover for Poor Workmanship in San Diego
The Watkins Firm has helped thousands of clients over our decades of service to the San Diego community and we will help you to recover for poor workmanship and breach of contract. Negotiation is usually the fastest and most cost-effective strategy for resolving breach of contract cases involving poor workmanship or a failure to perform. Put our experienced team of business lawyers to work on this challenge, and we will help you to resolve it as quickly as possible, while holding responsible parties accountable.
We invite you to call us for a free and substantive consultation at 858-535-1511 or contact us to schedule an appointment to speak with us in person. We will help you to hold others responsible for the quality of work that was promised, and ensure that you recover for the reasonable costs you have had to expend to recover from poor workmanship.
Posted by John Cofini on Mon, Mar 07, 2022 @ 11:29 AM
Contractors who are sued for faulty workmanship may be surprised to learn they don't have coverage under their commercial general liability insurance policy.
Imagine a contractor is hired to build a wall around a pool. The contractor uses cheap materials or cuts corners in the construction, and the wall later collapses and damages the pool. The contractor is then sued for the damage to the wall and the damage to the pool. Does the contractor have coverage for the claim? Here's a look at the various issues that go into determining the answer.
What Is Faulty Work?
When it comes to insurance coverage issues, definitions matter. The definition of faulty work can be incredibly broad, and in some cases, it may be subjective.
In general, workmanship may be considered defective or faulty if it does not meet certain standards. It may lead to safety issues, or it may contribute to property damage or lower property values.
Law Insider defines defective work as "Work that is unsatisfactory, deficient or damaged, does not conform to the Contract Documents, or does not meet the requirements of any inspection, test or approval."
Does Faulty Work Count as an Occurrence?
The next important question to ask is whether faulty work counts as an occurrence for the purposes of general commercial liability insurance.
Once again, definitions are important. IRMI says that general liability policies insure liability for bodily injury or property damage caused by an occurrence, and an occurrence is "an accident, including continuous or repeated exposure to substantially the same general harmful conditions."
An occurrence is an accident, and general liability covers bodily injury and property damage caused by an occurrence. But that still doesn't quite answer the question – does faulty work count as an occurrence?
According to commentary published by IRMI, if faulty work is not considered an occurrence, coverage does not apply. Furthermore, insurers have argued that faulty work does not count as an occurrence when the property damage is to the work itself.
However, the situation is not always black and white. The commentary states that there has been a recent shift in how courts interpret CLG policies to determine coverage for faulty workmanship, leaning toward the idea that these claims may count as an occurrence.
One key case has been Cypress Point v. Adria Towers. This case involved claims that faulty workmanship on the roof contributed to rainwater leaking into the building. The New Jersey Supreme Court held that the event resulting in damage was an occurrence under the CGL policy.
Exclusions for Defective Workmanship
These days, many commercial general liability insurance policies include a faulty workmanship exclusion. Based on the definition from IRMI, a workmanship exclusion excludes coverage from damage to the work resulting from that work or for losses caused by faulty workmanship.
Looking back at the hypothetical wall example, it seems that this exclusion could mean that the contractor in question does not have coverage. The damage to the wall is damage to the work resulting from that work, and the damage to the pool is a loss caused by faulty workmanship.
However, in real life, not all situations are straightforward.
Legal Battles and Proposed Legislation
Faulty workmanship exclusions have sometimes been contested in court. Here are two examples, one that was ruled in favor of the insurer, and another that was ruled in favor or the policyholder.
According to National Law Review, in Rocky Mountain Prestress, LLC v. Liberty Mutual Fire Insurance Co., an insurer denied coverage for the cost of regrouting concrete pillars and columns because (among other things) the loss was excluded by the policy's exclusions for faulty or defective workmanship. A subcontractor argued that coverage should be restored due to an ambiguous exception, but the court granted summary judgement to the insurer.
In another case, Merlin Law Group says that an appellate court determined that a faulty workmanship exclusion did not bar coverage. In this case, experts agreed the damage was caused by faulty workmanship, wind, or a combination, and the court determined that the workmanship exclusion did not bar coverage for damage caused in part by a covered peril.
New legislation could provide clarification on coverage issues. According to National Law Review, a proposed bill in New Jersey would require commercial liability insurance policies to include faulty workmanship within the definition of occurrence, and it would codify the Cypress Point v. Adria Towers ruling. However, a similar bill that was proposed in 2020 failed to be passed into law, and the fate of this proposal is currently unclear.
Mistakes happen. Contractors should be aware of the fact that CGL claims for losses involving faulty workmanship may be denied. Policyholders should review their policies, including how exclusions for workmanship may apply and whether additional coverage is needed.
April 13, 2020
Michael Kline,
VP, Insurance Advisor
Mistakes. We're all prone to making them on occasion, even the most grizzled veterans among us.
If you're in the construction business, that's what a general liability insurance policy is for, to help us recover from our flubs, right?
Actually, not so much.
General liability policies are good when there's physical damage or bodily injury. Say one of your worker's cigarettes causes a fire or a hammer falls and hits an inspector in the head. GL policies are good for those sorts of events. But installing the wrong drywall or doing a poor job of laying down a new carpet are not occurrences that would trigger coverage under your GL policy.
In fact, general liability policies will more often than not include exclusions for damages or injuries that occur while the insured is in the midst of performing their work.
In other words, you screw up, you pay.
There is, however, help.
Contractors Faulty Workmanship coverage is available as an endorsement on your Contractors Professional Liability policy and will help you recover should your work somehow turn out to be defective.
To be clear, we're not talking about work your customers might not be happy about. So long as you followed agreed-upon specs and performed the work properly, there's no coverage. But Faulty Workmanship will help you in all kinds of other scenarios.
But let's define "faulty work" first. Loosely speaking, the phrase can be defined as having performed any type of operation incorrectly. It might be something that's installed, repaired, built, or maintained in a manner that falls below generally recognized standards of quality or fails to meet representations or warranties. Even failing to provide instructions or warnings can make it "faulty work."
Take the drywall example. Imagine you've installed it throughout the new wing of a school. Sadly, it turns out you mistakenly ordered three-eighths-inch drywall rather than the half-inch drywall originally specified. The error was discovered and, of course, the wrong drywall removed. Who pays? Faulty Workmanship does.
Or say you installed pipe that cracked, failed and collapsed after it was backfilled. An inspection found that the pipe had defects prior to installation. The cost to remove and reinstall the sewer work was $75,000. Who pays? Again, Faulty Workmanship does.
Faulty Workmanship isn't for everyone. In fact, carriers can be pretty selective about who they'll sell it to. Electricians, plumbers, HVAC and mechanical contractors, interior finishers, masons, utility contractors and flooring contractors are the best fit for Faulty Workmanship coverage. Roofing, structural and environmental contractors may find it harder to secure.
By the way, it's important to note that if you've subcontracted your work or shifted into a construction management role vs. doing the work yourself, any problems that crop up will more likely be covered by your Professional Liability policy, not Faulty Workmanship.
One more thing: there has been a good deal of litigation on whether GL policies should cover damage and injuries that arise out of defective construction. We know some courts have found that defective or faulty workmanship can constitute an "occurrence" under standard GL insurance policies. Others, however, have found otherwise.
Your best hedge? Making sure the Faulty Workmanship endorsement is part of your Professional Liability policy.
Michael Kline is a Vice President in CCIG's Construction Practice. Reach him at [email protected] or at 720-212-2042.
CCIG is a Denver-area insurance, employee benefits and surety brokerage with clients nationwide. We do more than make sure you have the right policy. We help you manage your long-term cost of insurance with our risk and claims management expertise and a commitment to service excellence.
For many people a great starter home is a condominium unit. This takes the responsibilities of maintaining the grounds, shoveling snow, etc. and places it on the Home Owners Association ("HOA"). In return, you are required to pay a monthly fee. For some, this provides more freedom and the ability to enjoy a variety of activities, while others would prefer to own a single family home and not pay a monthly HOA fee.
For many, an added assessment is a downside of being part of an HOA. An added assessment is an amount of money that the HOA needs in order to pay for a project or outstanding debt that was not part of the annual budget. In some instances condominium owners face added assessments due to the faulty workmanship (i.e. improperly installed roofs which leak) of a subcontractor. A recent New Jersey Supreme Court decision addressed this issue.
In Cypress Point Condominium Association v. Adria Towers, the New Jersey Supreme Court ruled that insurance carriers may be required to provide coverage for property damage caused by faulty workmanship on the part of subcontractors. The Court stated that standard insurance policies issued to general contractors and developers no longer contain language that allows for an exemption for coverage for damages caused by subcontractors.
In this case, the Court ruled that two commercial general liability carries must provide coverage to the developer and general contractor of Cypress Point Condominiums, a 53-unit project in Hoboken, where residents alleged in a lawsuit that their units sustained water damage caused by faulty construction work on the part of subcontractors hired by the developers and general contractors. Damages were estimated to be $4 million.
After the lawsuit was filed the carriers denied coverage stating that the claims were excluded because subcontractors' faulty workmanship did not constitute 'property damage' caused by an 'occurrence.'
The trial judge dismissed the claim, ruling that damages caused by subcontractors during construction were not an 'occurrence.' An Appellate Division panel reversed.
The NJ Supreme Court stated that the consequential damage caused by the subcontractors' faulty workmanship constitutes 'property damage' and the event resulting in the damage. . is an 'occurrence' under the plain language of the commercial general liability policies at issue.
The ruling in this case has an immense impact for New Jersey condominium owners and associations. In many instances plaintiffs (condominium owners/associations) are left with little recourse because developers and general contractors often create shell firms for a particular project that have little or no assets to go after if there are construction defects. This means that in order to recover any sum of money the plaintiff would have to 'pierce the corporate veil' and sue the developers/general contractors individually. Now, based on this ruling, there will be insurance coverage for such claims and the Plaintiffs can be made whole.
Don't sit back and think there is nothing you can do. The attorneys at Gale & Laughlin have assisted numerous clients in faulty workmanship claims. Contact us today with any questions you may have.
Although we often do our research on which company we want to perform our construction project, not everything may work out as planned. There may be parts of the project that do not meet our expectations. One reason could be because of faulty workmanship. If you hire someone to perform a project for you, you are trusting them to perform the work in accordance with your agreement and industry standard. If you feel the contractor you hired did a subpar job, you may be able to file a faulty workmanship claim.
What is faulty workmanship?
In short, faulty workmanship involves a contractor performing subpar work on a construction project. Their work may not follow the safety standards, or the standards set forth in the construction contract or construction industry in general.
Under contract law
Faulty workmanship claims may have a place under contract law. Contract law involves breach of contract lawsuits. In the event that contractors are not fulfilling their end of the contract, a claim for breach of contract may be filed.
Under tort law
Faulty workmanship claims also may have a place under tort law. Tort law involves an injury to person or property as a result of negligence or violation of statute. If a contractor's faulty workmanship causes accidental injury or damage to person or property, that person may have a claim under tort law by claiming negligence.
Steps that need to be taken
As a consumer, the first step taken if you are going to follow a claim is to notify the contractor of the faulty workmanship. Under Wisconsin's Right to Cure Act , contractors get a chance to remedy the problem before a claim can be filed. If the contractors do not choose to remedy the problem or do not respond, a consumer may proceed with a faulty workmanship claim.
Construction lawyers can help
If you feel you have a solid basis for a claim, you should contact a construction lawyer. Construction lawyers can help you make sure that all the proper steps are taken to file the claim in your state. The attorneys at McDonald & Kloth, LLC have experience in faulty workmanship claims and can help you. Contact our attorneys at 262-252-9122 to schedule an initial consultation.
Homeowners in England and Wales will get 15 years to legally challenge shoddy building work in light of the cladding crisis, a minister has said.
This would increase the current six-year period in which legal action can be brought against developers.
Housing Secretary Robert Jenrick said the change would "put new cards in the hands of the leaseholders".
However, speaking to the BBC one leaseholder described the announcement as "smoke and mirrors".
And Labour said it would bring "little relief" as the barriers to mount legal action were "too high and costly".
It comes amid concerns that homeowners are bearing the cost of fire safety works following the Grenfell tragedy.
After the 2017 fire in which 72 people lost their lives, thousands of other blocks of flats were found to be covered in similar dangerous cladding.
This triggered a programme of works to remove the material from buildings, as well as other fire safety improvements, leaving many residents with huge bills.
Grenfell survivors condemn new fire safety laws
What makes cladding unsafe and what are your rights?
Speaking to the BBC's Andrew Marr programme, Mr Jenrick said "it is not right that either the leaseholder or the taxpayer" should pay for fire safety changes.
"I'm announcing today we are going to change the law retrospectively to give every homeowner 15 years in which to take action against the people who built their building if there is shoddy workmanship.
"This is a huge step forward – the law as we found it was that you only had six years to take action against the person who built your home.
"That often gives you less protection than if you had bought a toaster or a fridge."
Asked about buildings more than 15 years old, Mr Jenrick said "most of the cladded buildings were built in the period from 2000-17".
He said "not all, but the lions' share that are facing this particular issue will now be helped by this unusual change in the law".
The change will be introduced as part of the Building Safety Bill which is set to be published on Monday.
The government says the change would be applied retrospectively for new builds.
"This could mean that residents of a building completed in 2010 that is unfit to live in, such as from unsafe cladding installed on the building when constructed, would be able to bring proceedings against the developer until 2025," the government says.
'A hellish four years'
But Will Martin – a leaseholder of a property in Sheffield – told the BBC Mr Jenrick's announcement left many questions.
"My building is over 15 years old and my developer is insolvent – what is he going to do where the developer has become insolvent," he asked.
"What is he going to do where the developer put legal materials on the side of the building but where the materials are now illegal.
"I don't know when my building is going to be made safe, I don't know when I will be able to sell, I don't know when I will be able to move on with my life – it's been a hellish four years," he said.
He also expressed concern that many properties would fall out of the time limit, by the time the new rule change is implemented.
Giles Grover a leaseholder from Manchester said he was concerned about the practicalities of residents taking on a developer in court. "They will have a better legal team and will be able to kick it in to the long grass," he said.
While Kean Silvester from Brighton told the BBC he could consider making use of the extended time limit but was concerned the companies would have "an army of lawyers" and that legal action could be "expensive and risky".
Labour's shadow housing secretary Lucy Powell said the government's announcement would "bring little relief to homeowners trapped in unsellable, unmortgagable homes, as those already in the scope of the deadline have found barriers to mount legal action too high and costly, and outcomes ineffective".
Instead she said leaseholders should be legally protected from costs and a building works agency should be set up to "pursue developers themselves, to ensure the polluter pays".
Mr Jenrick said he had "huge sympathy" for people facing high costs adding that, except for a few cases, all Grenfell-style cladding would be removed from buildings by the end of the year.
In February, the government set aside ВЈ3.5bn to replace unsafe cladding for residential buildings 18m (six storeys) or higher in England.
This was on top of ВЈ1.6bn announced in 2020 for the removal of unsafe cladding.
For buildings under 18m, residents can access a loan to help pay for removal, towards which they pay a maximum of ВЈ50 a month.
However, campaigners have argued that many leaseholders are also facing bills to pay for other safety measures such as fire breaks, safer doors and sprinkler systems.
Are you affected by issues covered in this story? Share your experiences by emailing [email protected] .
Please include a contact number if you are willing to speak to a BBC journalist. You can also get in touch in the following ways:
May 5, 2020 by Greg Meckbach
The application of faulty workmanship exclusions continues to be a subject of disagreement among judges, a Court of Appeal of Alberta ruling from last week shows.
The Court of Appeal of Alberta recently found that if a construction contractor causes damage that is outside its scope of work with the building owner, that damage might be covered, even if that's not what the insurer intended.
Moreover, failing to define "resultant peril" can be a problem for the insurer.
In 2011, Condominium Corporation No. 9312374 contracted with two firms, an engineering company and a waterproofing and restoration contractor, to work on the surface of the parkade area of the condo complex. A contractor cut too deeply into the concrete slab, causing damage to its structural integrity.
Lawsuits against the contractors were settled, but the settlement did not cover the full cost of the loss. To recover the difference, the condo corporation made a claim with Aviva. The claim was denied due to the faulty workmanship exclusion.
Aviva wrote a multi-peril policy covering the condo corporation and the condo owners. It was not a builder's risk policy, so it did not cover construction contractors doing restoration work.
The condo corporation took Aviva to court in Calgary. Initially, the case management master, John Prowse, ruled against Aviva in early 2018. That was overturned by the Court of Queen's Bench in Condominium Corporation No 9312374 v Aviva Insurance Company of Canada, released Sept. 19, 2018. But in a ruling released Apr. 28, 2020, the Court of Appeal of Alberta restored Master Prowse's initial ruling against Aviva.
Aviva relied on an exclusion to the cost of making good any losses caused by faulty or improper material; faulty or improper workmanship; and faulty or improper design. That exclusion has an exception for "loss or damage caused directly by a resultant peril" not otherwise excluded by the policy.
The claimant argued the exclusion applied to the work that the contractor was hired to do, not damage to the structural integrity of the parkade. The condo corporation cited the Supreme court of Canada's 2016 ruling in Ledcor Construction Ltd. v. Northbridge Indemnity Insurance Co. against several insurers covering an all risks policy for an office building under construction in Edmonton.
In Ledcor, the building incurred damage to windows during cleaning. In restoring a 2013 Alberta Court of Queen's Bench ruling, the Supreme Court of Canada noted the construction project's insurers did not undertake to cover the "cost of making good faulty workmanship." But those insurers did agree to cover physical damage results from that faulty workmanship, the court ruled.
Alberta Court of Queen's Bench Justice Robert Hall initially found in 2018 that Ledcor is distinguishable from the circumstances of Condominium Corporation No 9312374.
This is because in Ledcor, unlike in Condominium Corporation No 9312374, the coverage dispute involved a builder's risk or course of construction insurance policy. By contrast, the policy Aviva wrote for Condominium Corporation No 9312374 was an all-perils policy that covered the condo corporation and individual condo unit owners, but not a specific construction project. In Ledcor, the contractors were insured.
In Aviva's case involving the condo and the parkade, there is an exception to the exclusion if damage was caused by a "resultant peril not otherwise excluded," noted Justice Hall.
"So, for example, if the faulty workmanship caused a fire, damages arising from faulty workmanship which caused the insured peril of fire would be covered by the policy by virtue of the exception to the exclusion. However, if no insured (i.e. not excluded) peril occurs, then the exception to the exclusion does not apply."
But in its 2020 ruling, Alberta's appeal court found the policy language was ambiguous, meaning that the court should look to the "reasonable expectations" of both the claimant and the insurer.
The policy Aviva wrote for Condominium Corporation No. 9312374 does not actually define "resultant peril" in the exception to the exclusion for faulty workmanship, the appeal court found.
"The Supreme Court of Canada in Ledcor canvassed a selection of faulty workmanship cases and concluded that an interpretation of a faulty workmanship clause that limits the scope of the exclusion to the cost of redoing the faulty work was consistent with the established case law," the appeal court wrote.
The Alberta Court of Appeal in Condominium Corporation No. 9312374 also cited the Court of Appeal for Ontario's 2019 ruling in Monk v. Farmers' Mutual Insurance Company (Lindsay).
Monk was a home insurance coverage dispute that arose in 2008 when Diana Monk hired a contractor to restore the exterior of her home. The work included cleaning, grinding, sanding and finishing the log exterior. Monk discovered damage to various parts of the home. She ultimately lost the coverage dispute but not over the exclusions. As it turned out, Monk and her broker disagreed over exactly when she filed her claim, with a judge ruling she first reported the loss in 2011 (agreeing with the brokerage) and not 2009, when Monk says she first told the brokerage about the loss.
Monk cross-appealed the trial judge's finding on the exclusions, even though the trial judge ruled the claimant was too late reporting her loss. Had the Ontario Superior Court of Justice agreed that Monk filed her claim within two years, the insurer would have had to pay despite the exclusions. One was for "the cost of making good faulty material or workmanship. The other was for property "while being worked on, where the damage results from such process or work (but resulting damage to other insured property is covered)."
Monk's contractor was hired to restore the exterior of logs and board and the batten structure using a wood restoration system, but not to install carpets, replace windows, doors, exterior fixtures or thermal pane glass units, the Ontario Superior Court of Justice found in Monk's coverage dispute, a finding that was upheld on appeal.
"Like the Supreme Court of Canada in Ledcor, the Court in Monk (2019) concluded that the faulty workmanship exclusion applied only to the cost of redoing the faulty work originally contracted for; any "resulting damage" was covered," the Alberta Court of Appeal wrote in Condominium Corporation No. 9312374.
In Condominium Corporation No. 9312374, the condo corporation had an agreement with its contractors in which the scope of work did not include any work that would impact the structural integrity of the concrete slab, the Alberta Court of Appeal noted.
"Therefore, the consideration of what constitutes faulty or improper workmanship is limited to the scope of the contract — that is, remediation and repair work to the parkade membrane."
The unanimous ruling was made by appeal court justices Frederica Schutz, Dawn Pentelechuk and Rita Khullar.
Forum

New Posts
FAQ
Forum Actions
Quick Links

Legal Articles
Lawyers
Experts
Forum
Real Estate and Property Law
Construction, Repair and Renovation
Non-Performance and Breach: Suing a Contractor for Poor Workmanship
Thread Tools
Display
Suing a Contractor for Poor Workmanship
My question involves a consumer law issue in the State of: Virginia.
On April 1, 2015, after paying a contractor 50% to begin work on remodeling my bathroom, the contractor finished the contracted work. The contractor is licensed (under another business name, but same personal name) and I was told they are also insured.
On April 12, 2015, I noticed the tile work cracking and had seemingly become very uneven. I contacted the contractor, and he stated he would schedule to view the work.
We'll fast forward to early June, after two months of speaking with him off and on, false promises, missing work due to scheduled appointments, and still the contractor failed to show. Finally, on June 2, I called him, and he virtually hung up on me. I wrote an email stating I am pursuing him legally. Since that date, I have had another contractor evaluate his work stating, "He may be a licensed contractor, but it's very obvious he shouldn't be in the business."
I have since filed a small claim against his company. I sent the summons via certified mail to the last known address associated with the business. Needless to say, it was returned as "invalid address, no forwarding address given". After some research, I found the contractor was evicted from that address currently owing the landlord over $4000. I also found the contractor owned another construction company with a valid contracting license. However, after further research, the contractor was evicted from the residence in January owing that landlord just over $3000. His current address is unknown.
I come to Expert Law with a simple question. I have attempted to contact the contractor at both addresses listed with two separate companies, and he's nowhere to be found. When I attend court, what should I expect from the Judge? I have done everything I know how in order to catch up with the contractor, but it's difficult when dealing with a potential con man.
December 3, 2020 By admin
Litigating a defective or faulty workmanship case puts the burden of proof on you as the plaintiff. Your job is to prove that the builder, subcontractor, or other contributing company was negligent during the process of building or remodeling your home or other structure.
The question is, what will be considered "defective" or "faulty" workmanship that will prove your case? Unfortunately, every case is different, and your attorney can help you negotiate with your contractor as well as the laws that govern construction.
Definition
"Defective" or "faulty" workmanship is usually defined as a material or design defects, or poor workmanship that can render a structure unsafe or unsuitable for the purpose for which it was intended. These defects will eventually increase damage to a property, usually permanently. Additionally, these problems can also lead to unsafe conditions for the inhabitants, including the risk of illness and/or injury.
Defective workmanship is different from the usual wear and tear that a structure experiences over a long period, such as windows that develop small drafts over time. Eventually, the drafts become larger, requiring more energy for heating and cooling. Left undetected, this can also lead to water leaking into the home. New windows that are drafty or leak water are a different matter.
Who's Responsible?
At first glance, the blame may be given to the general contractor who built the structure. That's not always the case.
Because so much of the specialty work is done by subcontractors, the fault may lie with the particular party that performed the substandard work. Subcontractors can include:
Installers
Electricians
Plumbers
Roofers
For instance, window leaks may be due to a defective product or the result of improper installation. Generally, those claims that come from the allegation that damages were caused by improperly followed installation instructions. This will mean that the contractor, subcontractor, or installer who failed to properly install the product will bear the responsibility of faulty or defective workmanship.
Even if the window was installed correctly but still leaks, the product manufacturers, distributors, and suppliers can also share fault for defects in the product (the window) itself, along with the contractor or the subs.
Insurance Coverages
Your first thought may be to file a claim against your homeowner's insurance, especially if the damage is substantial. However, these policies have exclusions for these types of defects.
Homeowner's insurance generally covers sudden, catastrophic incidents, such as damage from a hurricane or tornado. Making a claim against your policy, even if it's denied, could lead to increases in your premiums, as well as a refusal by the carrier to ensure your home until repairs are completed.
Contractors carry commercial general liability (CGL) insurance that may or may not cover defective workmanship, depending on their individual policy.
Defective Workmanship Lawyer In Charleston, WV
When a general contractor, subcontractor, or remodeling company fails to do the job you hired them for, the results can be a home or other property that can be dangerous and uninhabitable. Don't settle for substandard work. You need compensation to make the necessary repairs to make your home livable.
Work with a Charleston lawyer who has the experience and understanding to help with construction issues and defective workmanship cases. Contact Chad Love at The Love Law Firm today at (304) 344-5683 for a free consultation.
Pages
Wednesday, April 7, 2021
Suing a Contractor for Poor Workmanship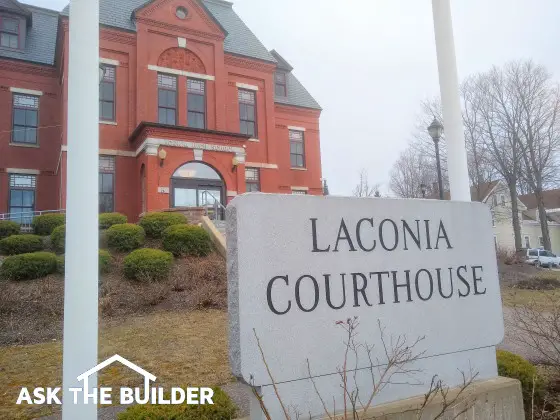 Suing a Contractor for Poor Workmanship – Go to a Casino
How many horror stories have you heard about homeowners who end up wanting to sue their contractors? The reasons are as plentiful as grains of sand on a beach. In almost all cases it comes down to defective workmanship. Sometimes it's non-performance where the contractor vaporizes and stops showing up at the job. In rare cases, it's actually deceptive fraud where the contractor takes a deposit and disappears.
Tim, Have You Been an Expert Witness?
Although I'm not an attorney and have never played one on TV, I happen to know quite a bit about the legal process and playing field. I've been an expert witness in construction lawsuits for over two decades. My last case had me inspecting the roof of the Brazilian Ambassador's home on the island of Antigua. I've been deposed more times than I care to remember and I've sat in the witness chair in several courtrooms.
I'm very fortunate to have published my own free newsletter for over twenty-five years. A week ago I reached out to any and all attorneys who happen to be subscribers for their input. The USA is unique in that the laws about how to settle disputes vary from state to state. I received feedback from several attorneys spread out all over the USA that helped buttress what my own experience was back in the Midwest.
Am I Guaranteed to Win in Court?
First and foremost, you need to know that absolutely nothing is guaranteed in the legal process. The best analogy I can offer you is it's a high-stakes game of poker. In a poker game, you get dealt cards. Typically the best hand wins assuming all the players are knowledgeable about what cards are best.
What Wins Lawsuits?
In the legal world, the facts and the expert witness reports are the game cards. That player, either you or the contractor, with the best facts and reports tends to carry the day. You need to be prepared to spend tens of thousands of dollars in this legal game realizing that there is absolutely no guarantee you'll prevail. That strategy almost borders on insanity. You'd do better to take your money and sit down at a blackjack table in a casino assuming you know how to really play blackjack.
Is the Legal Process Expensive and Long?
The legal process is long and straining. It's like being in a taxicab going for a cross-country trip. The meter is clicking each day or week as the attorneys and experts rack up hours and hours of work on your behalf.
Can I Use Small Claims Court?
In almost all states, you can represent yourself in a small-claims court. Some states have maximum award amounts in these venues and if your claim is more, you need to do battle in a real courtroom. Some states allow you to represent yourself in any matter. Trust me, the legal process is more complex than the hardest crossword puzzle you've ever attempted to solve. It's not for the faint of heart.
How Many Cases Go to Trial?
Realize that a very tiny portion of disputes even make it to the courtroom. Almost all of them are settled before going up the courthouse steps. It almost always boils down to the quality of the expert witness reports. The party in the case with the weaker report folds just like in a poker game.
How Much Money Does it Cost to Sue a Contractor or Builder?
By the time you get to this point where you settle, you could have spent thousands of dollars and not all states permit you to recover your costs to get the money. If you go all the way through with a trial, you could easily spend $25,000 to $50,000. This number represents what it might cost in the year 2021.
Will I Get My Money When I Win in Court?
Here's the worst part in my opinion. Even if you go through the entire process and win in a courtroom, there's no guarantee you get the money! In almost all states, you leave the courtroom with a judgement. You now have to start a different process to try to collect the amount of the judgement. Oh, and then don't forget, the losing party has the right to appeal the decision in almost all states! Now the taxicab meter starts all over again.
Remember, there's no guarantee you'll ever win.
What Can I Do to Prevent Suing My Builder or Contractor?
Knowing all of this, you may ask, "Tim, how can I prevent all this hardship and financial loss?" Books have been written on this topic. On my AsktheBuilder.com website, I have no less than twenty columns devoted to the topic.
Here's the shortlist of how you can avoid going to court. First, all jobs have to have fantastic plans and specifications. You need to communicate clearly to the contractor exactly what you want and the level of finish quality. You can do this with photographs you get from the Internet.
You need to go inspect the work of the contractor. This means you go to other houses where he's done similar work you're going to have done. You talk with the homeowners. This is hard, it takes time, and it can be uncomfortable. If you fail to do this due diligence, you're basing your decision on hope.
All of the attorneys that answered my plea for help agreed that you should have an attorney review your contract with the builder before you sign it. Payments should only be made for work that's satisfactory. You need to collect affidavits from all contractors and suppliers before you hand over your money. These are legal receipts that prevent a contractor from filing a valid lien on your home.
Talk to your attorney before you forward a deposit. Find out how you can get the best protection against holding a pair of twos in this high-stakes poker game. You want a royal flush so you know.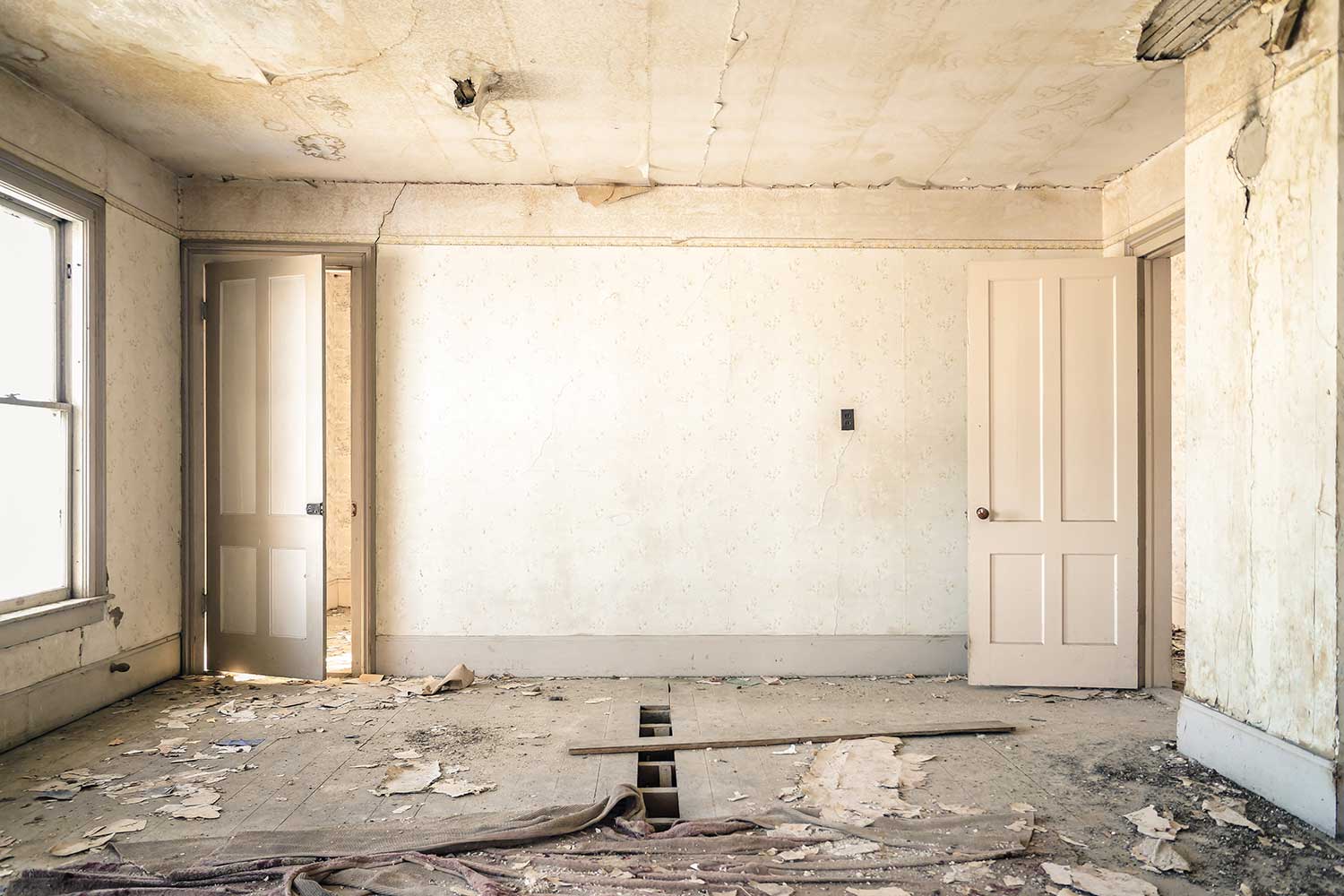 How to manage letters to your contractor for defective work
Contractors are typically experienced at the type of work they conduct, and experienced in managing projects effectively. But even the best and more reliable contractors can deliver a project or asset with some form of defective work.
Defects are often picked up and rectified during the lifecycle of a project, but there are some instances where defects go unnoticed until a final walk through is conducted or until after the project is complete.
Defects are obviously frustrating for all parties – including the contractor. Contractor's don't want to double-handle work or 'waste' their resources on going back over work – and clients and owners definitely don't want to have to deal with asset defects.
What's important when managing letters to contractors for defective work is to effectively communicate the defect and issue in a diplomatic manner which leaves little room for interpretation.
The sooner all parties can agree on what the defective work is, who's responsible and how it will be rectified, the sooner issues are solved and everyone can continue working happy.
The two methods of communicating defective work to contractors below illustrate the tone and clarity which should be included in your letter to contractor for defective work.
The right way to send a letter to contractors for defective work
While the title of this article is a 'letter to contractor for defective work', and while many companies to still lean on and rely on letters for formal communications like this, we have seen better results when companies issue 'letters' in the form of structured documents, which allow for more detail, proof and transparency around the defective work being covered.
The letter to contractor for defective work below is a 'letter' which resembles your other site and project documents, similar to a normal defect report or similar.
There are a few distinct and useful sections contained within this defective work template, starting with some instructions around how the document should and shouldn't be filled in.
After this, there is a table section for the defective work which the contractor has 'agreed' is defective, and 'agreed' to rectify after practical completion.
The agreed defects table features 3 defective work issues in this case, which have detailed descriptions, dates for rectification, and photo proof.
You can instantly see the value in a table like this, which enables clients or parties to quickly add new defective work issues and to reference them with photos and videos. This type of record keeping drastically reduces disputes and other communication issues which naturally arise when you send your contractors actual letters.
The next section of this template focuses on defective work which the contractor has NOT agreed to. You'll notice that this table has a column for the contractor to describe why the defective work is not their responsibility (or clarify some other issue).
This happens on many projects, and a framework like this which can be used and shared online enables contractors and other parties to easily and clearly clarify issues over official documents.
And finally, every document which features work and contract related issues should be signed off. This letter to the contractor for defective work will be signed off by both the owner, and the contractor.

Suing a business in small claims court can seem scary, but the procedure is no different from filing a lawsuit against a person . If you have taken steps to resolve the dispute but to no avail, a civil lawsuit may be the next best thing to do.
Before you proceed, make sure to gather evidence to support your case. These include complaint forms you have previously submitted, contracts, terms of service, photos, audio recordings, and more.
In this article, we will walk you through the types of companies you can sue, the legal grounds for filing a lawsuit, and how you can take legal actions against a company using DoNotPay .
Types of Companies You Can Sue
Any company can be held liable for federal, state, or local law violations. These include but are not limited to the following:
For-profit companies
Non-profit organizations
Small business owners and sole entrepreneurs
Federal, state, and/or local government agencies
Educational institutes such as schools
Health facilities such as hospitals and private clinics
Companies have different structures and liabilities. For example, if you sue a corporation such as Verizon , the liability applies to both the corporation and its registered individual owners. If you sue a limited liability company (LLC) such as Uber , only the business itself can be liable for damages. That's because LLCs are designed in a way that protects their individual owners from business liabilities or debts. Therefore, make sure you understand the company's structure and liability before proceeding to file a lawsuit.
Legal Grounds for Suing a Company
The table below outlines some of the most common legal grounds for suing a company.
| | |
| --- | --- |
| Legal Ground | Example |
| Personal Injury/Premises Liability | A company fails to maintain safe premises and causes a person to be hurt while on its premises. |
| Products Liability | A company sells a defective product or substandard item to a customer. |
| Professional Malpractice | A healthcare facility provides the wrong medicine dosage to a patient. |
| Breach of Contract | An insurance company fails to pay an employee his/her remuneration as outlined in the contract. |
| Discrimination or Harassment | A person is harassed or discriminated against while working at the company. |
| Nuisance | A company encroaches on the public right-of-way and interferes with pedestrian traffic. |
| Defamation | A business makes a false statement about another company that results in financial damages. |
| Tax Fraud | An airline company claims personal expenses as business expenses. |
| False Advertising | A company misleads consumers about product claims. |
| Violations of Federal Laws | A company infringes a person's intellectual property rights or plagiarizes his/her work. |
Steps to Suing a Company
If you have exhausted all of your options, it is time to think about filing a civil lawsuit . The procedure of suing a company will differ depending on the company's structure and liability, jurisdiction, state laws, etc. Here is a general guideline to help you file a civil lawsuit by yourself :
Determine who it is you want to sue. You need to find out if it is a business, an individual, or both.
Determine the correct jurisdiction. Find out where the individual lives or where the business operates. This can also be based on where the incident happened.
Draft a demand letter. Create a demand letter to be submitted to the court and defendant that explains your case and the financial damages you are suing for.
Fill up the court forms and register with the court. You may also need to pay court filing fees.
Receive your court date.
Serve documents to the defendant via mail.
Sue A Company With DoNotPay
Suing a company in a small claims court sounds easy. But you'll soon find out that filing a lawsuit by yourself requires you to write your demand letter and complete countless forms. DoNotPay streamlines the entire lawsuit process for you ! As the world's first robot lawyer, it can help you sue anyone with its Sue Now product, all you have to do is:
Log in to DoNotPay and select the Sue Now product
Enter the dollar amount you are owed
Select whether you want a demand letter or court filing forms
Describe the reason for the lawsuit and submit any applicable details, including photo proof
That's it! DoNotPay will then generate a demand letter or court filing forms for you. We'll even mail a copy of your demand letter to the individual or business you are suing!
Big Brands That DoNotPay Has Helped Sue

Still not convinced? Whether it's big brands or the local grocery shop, we can help you file for financial damage against a business . Here are some of the big companies that we have helped our user sue and win:
April 4th, 2020 by Austin Landes, CIC
What is a construction defect?
A construction defect occurs when a portion or the entirety of a construction project fails to comply with the agreements laid out in the contract. In essence, liability for defects in construction contracts arises when the project doesn't perform the function it should or look the way the purchaser expected it to.
One example of this is when a newly built roof leaks. Another example is when a painter is hired to paint a house, but the paint immediately peels due to a bonding issue.
What kind of cases arise from construction defects?
There are two main types of liability for defects in construction cases. One comes from a breach of contract between the contractor and the homeowner; the other is a breach of contract between the contractor and subcontractor.
So, what is a breach of contract? It's what occurs when you violate one of the terms of your contract – in this case, your employment contract.
However, there are other causes of action that can be brought in a construction defect case. Even if you follow the contract exactly, you can still be liable for construction defects. Suits may be brought for negligence, warranty, strict liability, and – in some instances – fraud.
Two Types Of Construction Defects
Defects in construction fall into two categories: obvious and latent. This is a term of art used by the legal industry. An "obvious" defect is exactly what it sounds like: an issue with the construction that is apparent to both the individual performing the work and the individual who contracted for the work to be performed. An example of this would be a large hole in the wall of a home after building has been completed. It is very clear and noticeable to all parties.
Most of the time, these obvious defects can be fixed with minimal costs to the builder. They are obviously visible, and they can and should be corrected before the job is completed.
The more difficult-to-determine defect is the "latent" defect. This is an issue with the construction that is hidden. An example of this is a roof that looks perfectly intact but experiences a large amount of leakage after a heavy rain. Another example is a support beam that fits the requirements laid out by the contract, but is not strong enough and over time gives way. Latent defects may seem insignificant to begin with, but over time and exposure to the elements, they can become problematic.
Contractor And Developer Liability For Construction Defects
The contractor's obligations are laid out in the construction contract. He is the one responsible for performing the work as it needs to be done. This includes hiring the subcontractors who perform specific tasks. Examples of these subcontractors are electricians, carpenters, and plumbers. The contractor is also responsible for purchasing the materials needed for the construction and determining how the construction will be performed.
The construction contract lays out the contractor's obligations; this will be the basis for liability. Liability for a contractor arises when the construction does not match what is agreed to in the construction contract.
What is a general contractor responsible for?
Generally, a contractor is not liable for construction defects if they follow the construction contract exactly. This is not true when the contractor knows the plan will not work.
An example of this is creating a construction plan with a support beam you know won't be sufficient to hold the constructed materials. If this were to occur, the contractor would be liable. Another instance in which a contractor will be held liable for a defect in construction is when the contractor should have known there would be a defect. This is a more complex and difficult matter. This occurs when you believe a support beam will be sufficient, even though an average contractor in your industry should know that the beam you selected will not be able to support the construction. If this beam gives out, and you should have known it would give out, you may be held liable for that defect.
Subcontractor Liability For Construction Defects
Much like a contractor, a subcontractor can be held liable for a defect in construction. This works much the same way liability does between a contractor and a project owner, however, in this case, the contractor is bringing suit against the subcontractor for a defect in their construction.
The basis for the liability is the same as the contractor's – the construction contract. A subcontractor is not liable for work that complies with the contract unless the subcontractor knew, or should have known, that a defect would arise if they performed the task in compliance with the contract.
Manufacturer Liability For Construction Defects
Contractors and subcontractors may find themselves in a lawsuit due to a defect caused by the manufacturer. In these instances, the product does not work the way it is intended to, and damage is done to the property or to an individual. This is called products liability, and it is the manufacturer that should have a suit brought against them – not the contractor.
An example of this is when a water sealant fails to prevent water from leaking in. Rather than holding the contractor liable for using that water sealant, the manufacturer should be held liable for producing a faulty product.
Architect/Engineer Liability For Construction Defects
A contractor is not liable for defects that arise out of miscalculations or improper designs from an architect or an engineer.
This occurs when an engineer miscalculates the weight that will be imposed on the finished construction, which leads to a structural failure. Contractors often find themselves in lawsuits in situations like this. This is because it is hard to immediately know if the failure occurred because the construction was improperly handled or the plan was incorrectly calculated.
With that said, contractors can be liable for these issues if they knew or should have known that the plan would not support the construction.
Get A Free, Fast Quote
No pressure. No fine print. Just your best options for low-cost insurance.
Conclusion
As a contractor, you can find yourself in a lawsuit or liable for faulty construction even if you follow the construction contract exactly. The best way to protect yourself from these issues is a well-rounded insurance plan that covers legal costs and defects arising from many sources. Some plans may only cover a subset of reasons for a construction defect lawsuit; protect yourself by finding a plan that will keep your assets safe if you find yourself liable for a construction defect.
About The Author: Austin Landes, CIC
Austin is an experienced Commercial Risk Advisor specializing in property & casualty risk management for religious institutions, real estate, construction, and manufacturing.
Do You Have 5 Minutes?
No pressure. Just your best options for low-cost business insurance in 5 minutes.
How to Deal With a Contractor's Poor Workmanship
Before we jump in, don't miss out on part 1 of our Bad Contractor series: How to spot a Bad Contractor.
Most of us have known people who endured renovation nightmares after hiring a bad contractor who performed shoddy work at their home. Sadly, this is not an uncommon occurrence. Over 50% of homeowners report having a negative experience with their remodel or complaining of a bad contractor. Many homeowners mention poor workmanship as the main reason for their dissatisfaction.
Here at GreatBuildz, a free service that connects homeowners in Los Angeles, Orange County, Ventura & San Diego with reliable general contractors, we speak to homeowners every day who want to get connected with honest, reliable pros to ensure they don't get stuck with a bad contractor who does shoddy work.
There are many ways that you can end up with poor workmanship – here are some tips and guidance to help you avoid that or find ways to solve these issues that have arisen with a bad contractor.
If you haven't already started your project and hired a contractor, here are a few things you should do in order to prevent bad workmanship. By far the most important thing you need to do is hire a quality, reputable and honest contractor.
Hire a Reputable GC to Avoid Poor Workmanship
A good contractor would never cut corners to save a buck; they put too much value on their reputation and make it their highest priority to make sure the client is satisfied now and in the long run. They want you to be so happy that you'll recommend them to friends for many years to come. On the other hand, a bad contractor doesn't care about the project results and just wants to get paid and move on.
Before hiring a contractor, make sure to call a few of their references and ask them to confirm that they were fully satisfied with the quality of the contractor's work. If they did a great job for other clients, you can be confident he will do the same for you. Also, you should express your expectations to the contractor clearly upfront.
At GreatBuildz, we require all our contractors to sign a 20-point "Code of Conduct" describing our expectations of their behavior with our customers, including the following language about quality to prevent shoddy work: "If I notice a potential quality issue during the project, I will alert homeowner immediately, so we can discuss options to proceed or ideas to correct." Homeowners should require these types of commitments from their contractors.
Once a renovation is started, I'd suggest the homeowner check on job progress a few times per week, and at least once a week together with the contractor or project manager. But it's also important to walk the job alone. When the contractor is there to walk the job with you, it's your opportunity to ask questions and address concerns.
However, it's also nice to view the project progress alone so you can take your time looking carefully at the quality of the work and the functionality of the space. If you see any issue or have any concerns about potentially bad work , it's best to address them as soon as possible and let the contractor address them immediately instead of waiting till the end. In order to achieve this, the homeowner should be checking the quality of the renovation on a regular basis, not just at the end.
It's Too Late – Bad Quality Work Already Happened
Once you're in the middle or end of your renovation, finding contractor's poor workmanship can be a stressful experience and can sometimes lead to a contractor dispute. This issue is not always straightforward because the idea of a 'quality' finished product can vary between the client and the contractor. Some contractors will notice shoddy work, be it part of their work or an existing condition of the home, but say nothing to the client in hopes they won't notice.
Then, at the end of the job, the client notices this poor work, but now it's very difficult to address because the job is completed. Alternatively, a contractor might use materials that happen to be on the 'back of their truck', regardless of whether they are the right part for the job or maybe used or damaged.
Sometimes it's difficult to tell if a quality issue or concern is caused by shoddy work or just the existing conditions of your home. Although it's often not totally visible to the naked eye, you can be sure that your house is not perfect. The older the house is, the more likely it's starting to see issues like structural settlement, drywall/plaster imperfections, older systems, etc. These imperfections can sometimes make it difficult to create a perfect remodel without fixing the underlying problems first, even if your renovation has nothing to do with these areas of the home.
An example is replacing a kitchen. When a contractor goes to install upper kitchen cabinets, they often find that older ceilings are not perfectly square any more. If they try to install these cabinets against a slightly sloping ceiling, you'll end up with an unsightly gap above some of the cabinets, and it will seem like poor workmanship . The solution is to 'float' the ceiling to make it totally level again, but most people don't think about that as a necessary part of a kitchen renovation.
The U.S. Court of Appeals for the Third Circuit, affirming a district court's decision, has ruled that a subcontractor sued for faulty workmanship was not entitled to a defense from its insurance company.
июня 28, 2018 at 09:54 AM
Thank you for sharing!
This story is reprinted with permission from FC&S Legal, the industry's only comprehensive digital resource designed for insurance coverage law professionals. Visit the website to subscribe.
The U.S. Court of Appeals for the Third Circuit, affirming a district court's decision, has ruled that a subcontractor sued for faulty workmanship was not entitled to a defense from its insurance company.
The Case
This content has been archived. It is available through our partners, LexisNexis® and Bloomberg Law.
To view this content, please continue to their sites.
Not a Lexis Advance® Subscriber?
Subscribe Now
Not a Bloomberg Law Subscriber?
Subscribe Now
LexisNexis® and Bloomberg Law are third party online distributors of the broad collection of current and archived versions of ALM's legal news publications. LexisNexis® and Bloomberg Law customers are able to access and use ALM's content, including content from the National Law Journal, The American Lawyer, Legaltech News, The New York Law Journal, and Corporate Counsel, as well as other sources of legal information.
For questions call 1-877-256-2472 or contact us at [email protected]
458 articles
We're the mechanics lien experts. It's fast, easy, affordable, and done right.
For a contractor or a sub that's getting ready to start on a new construction project, understanding the terms of the contract (meaning, the actual contract language) is crucial. Without a thorough understanding of what you're contract says, it would be impossible to not only manage your responsibilities on the project, but also, to manage your risks as well.
There's often more than meets the eye when it comes to construction agreements. Even if it isn't specifically written into the contract, there are certain "implied warranties" for construction businesses. Of these implied warranties, the warranty of good workmanship (also known simply as a "workmanship warranty") might be the most important one.
Table of Contents
What Is a Warranty?
Let's start with the basics. A warranty is any representation made by one party that another can and will rely on. Simply put, it's a promise that something will be done a certain way.
Some common warranties found in construction contracts are:
a warranty of habitability;
warranty of plans and specifications;
warranty not to delay/hinder other parties on the project;
of course, the warranty of good workmanship.
What Are the 2 Main Types of Warranty Found in Construction (and Everywhere)?
Any and all warranties will fall into 1 of 2 categories:
Express warranties, meaning that the warranty is written directly into your contract;
Implied warranties, meaning that the law provides contracts with certain protections regardless if it's included in your contract or not.
At a minimum, some form of implied warranty exists in every construction contract. You can disclaim some of these through contract terms, but the rest of the implied warranties, such as the warranty of good workmanship, are part of your construction contract no matter what.
What Is a Warranty of Good Workmanship?
Standard of Performance
Every contractor impliedly warrants that his work will be built in a good and workmanlike manner and that it will be sufficiently free of any major defects. But what exactly does that mean? The phrase refers to the acceptable standard of quality for the work you are contracted to perform. The implied warranty of workmanship governs how the actual performance of the contract will be evaluated.
Certainly, this doesn't guarantee a perfect result. Instead, it just establishes a baseline of expected performance.
Essential Reading:
What Does Workmanlike Manner Mean?
Does a Warranty of Good Workmanship Apply to Building Materials?
The workmanship warranty applies to the installation of building materials such as the installation of a window. However, it won't apply to the window itself.
The sale of goods is governed by UCC regulations as opposed to general contract law. For that reason, goods/materials are covered by their own warranties of merchantability and fitness for a particular use. A contractor will not be liable for the consequences of latent defects in materials, as long as they purchased them from a reputable vendor and there's no evidence of negligence.
One-Year Correction Period vs. Workmanship Warranty
Most standard construction contracts make a distinction between a "one-year correction period" and a "warranty of good workmanship." A warranty of good workmanship is an obligation to perform at a certain level of quality. Alternatively, a one-year correction period is when a party has the obligation to fix the defective work. Though similar, there are two key differences – the burden of proof and the time allowed for making a claim.
The Importance of "Burden of Proof"
The more important of the two differences is the burden of proving why the work failed. If a contract includes a one-year correction period and contracted work fails for whatever reason, that contractor is on the hook, no questions asked. However, after the one-year period passes and the work fails, that corrective period is done and passed. The customer may need to prove that they breached the warranty of good workmanship in order to force the contractor to fix the work. In other words, the minimum standard for work was not reached.
Time for Making a Claim
The second difference is when the customer can file a claim in court. Let's say the state has a five-year statute of limitations. If the contractor refuses to repair within the one-year correction period, their customer can file a lawsuit five years after the one-year period has ended. As for the breach of warranty claims (i.e. a claim based on workmanship warranty), the customer will have five years from the date the work "fails". That failure might occur long after the correction period has passed.
Here's an important question that comes up often in construction:
Can I File a Lien If My Workmanship Is In Dispute?
The Bottom Line on Good Workmanship Warranties
Reading your construction contract or subcontractor agreement is important, but it isn't always enough. Contractors and subs must also have at least a general idea of what warranties exist in their work. Those who take the time to understand how these warranties work will have an advantage when it comes to managing risks on their projects.
And that's what it's all about – minimizing risk and maximizing profit.
How to write this letter:
| | |
| --- | --- |
| 1 | Before you address the problem, it is often a good idea to explain the reasons why you came to the particular individual or company for their services. State all the relevant facts concerning the case in question. |
| 2 | Include copies of any documents such as receipts, invoices, contracts, or cancelled checks that will support your claim. |
| 3 | Include a specific request regarding how you feel the reader should handle the problem and describe any action you intend to take. |
Guides
Use the particulars of the contract or agreement as you register your complaint. Stick to the details of the agreement, so the letter is not an attack on a particular person. If you feel you must pursue legal action, tell the reader in a direct, respectful way.
Example Letter #1
We felt fortunate to get your roofing crew to shingle our new home last fall when our general contractor had legal problems. Your workers were prompt and fast; however, the heavy winds that we experienced last week ripped off several of the new shingles. When I personally inspected the damage, I found that your crew had done a very shoddy job of installing them. They had not removed the plastic covering from the backs of the shingles so the adhesive strip could take hold, and in many cases, they had only used one nail per shingle. It is little wonder that they finished the work so quickly.
According to the standard building agreement, materials and workmanship are guaranteed for one year, so I expect you to repair the roof properly before the next storm. Since a year will soon be up and fall weather will be upon us, would you please inform me by August 15 when you plan to have the work completed. I trust this is all the action I will have to take, but I am prepared to do whatever may be necessary to get satisfaction.
Example Letter #2
My brother, John Doe, recommended your company as one that would do a good job of building our exhibition booths, but we have seen virtually no progress on the project during recent weeks. Our conference is scheduled for March 3.
With our advance payment, you agreed to have the work completed one week prior to the opening (contract copy enclosed). I question whether you will be able to meet the terms of the contract, and am very concerned about being ready for the conference. Please call me, and follow up in writing, about how you intend to complete the work on time. If it appears that you will default on this contract, we will take immediate measures to protect ourselves.
Example Letter #3
Before I hired you to remodel my home, I asked for references from some of your past customers. All of them recommended you highly. Now I stand in the middle of a mess: Walls are torn out, bathroom fixtures are missing, doors need to be hung, and the list goes on. And, of course, we have seen neither you nor any of your employees for at least a week and a half. Enclosed is our contract stating explicitly that you were to finish my home by May 5, two weeks ago. If we do not hear from you by Friday, May 24, we will cancel the contract, hire a new contractor, and meet you in court.
Write Your Letter Step-by-Step
Before you address the problem, it is often a good idea to explain the reasons why you came to the particular individual or company for their services. State all the relevant facts concerning the case in question.
Example Sentences for Step 1
Example Phrases for Step 1
Include copies of any documents such as receipts, invoices, contracts, or cancelled checks that will support your claim.
Example Sentences for Step 2
Example Phrases for Step 2
Include a specific request regarding how you feel the reader should handle the problem and describe any action you intend to take.
Anti-concurrent clauses preclude coverage even where the loss is partially caused by a covered cause of loss. This clause received considerable attention in hurricane-related coverage litigation following Hurricane Katrina. In a recent case, the Eighth Circuit Court of Appeals addressed the anti-concurrent clause in the context of damage allegedly caused in part by faulty workmanship.
In Joseph J. Henderson & Sons, Inc. v. Travelers Property Casualty Insurance Co. of America, No. 18-3341 (8th Cir. Apr. 20, 2020), a contractor installed panels on a building as part of an environmental project. The panels on the roof of the building were damaged during a windstorm. The contractor sought coverage under the owner's (city) builder's risk policy. The insurer disclaimed coverage because of the alleged faulty workmanship by the contractor based on the policy's exclusion for faulty workmanship. The contractor sued seeking coverage and the insurer lost its motion for summary judgment. After a jury trial, judgment was entered in favor of the the contractor finding coverage. The appeals court affirmed.
The anti-concurrent clause was contained in the external event exclusion. It provided that the insurer would not pay for losses caused by certain external events. The exclusion stated that the policy would not pay under those circumstances regardless of any other cause or event that contributed concurrently or in any sequence to the loss. The court identified this as the anti-concurrent clause, also known to many of us as an anti-concurrent causation clause.
The policy had another exclusion for faulty workmanship. This is the exclusion relied upon by the insurer. The court found it important that the faulty workmanship exclusion did not include anti-concurrent language. In fact, the court noted that the exclusion provided that it did not apply "if loss or damage by a Covered Cause of Loss results."
In affirming the denial of summary judgment, the appellate court rejected the insurer's argument that the faulty workmanship exclusion included an anti-concurrent provision. The court construed the exclusion to provide that the policy would not pay for damage caused by faulty workmanship, except when the damage is caused in part by a covered event, such as a windstorm. The court concluded that the faulty workmanship exclusion did not contain an anti-concurrent provision.
The court also rejected arguments that the faulty workmanship was the sole proximate cause of the damage. Instead, the court held that the faulty workmanship and the windstorm were independent causes even though the damage could not have been caused by either independently of each other. Based on the evidence, the court held that the jury could have found that the contractor's faulty workmanship was not the sole proximate cause of the damages. Accordingly, the denial of summary judgment was affirmed.
The construction industry is booming and as a result, Brandon construction lawyers are seeing an increase in construction defect claims. One of the major areas of concern is poor workmanship. In simple terms, workmanship is the skill and quality put into making a product or completing a project. Workmanship is about quality; good or bad. If workers are careless or don't follow proper protocol you can end up with a finished product that lacks the quality you've anticipated.
The failure of building structures are due to workmanship negligence and the lack of effort put into quality control processes on your construction site. The construction industry, and professionals at every level, is responsible for meeting standards of quality, care, and expertise.
Quality work begins with the conscious efforts of contractors to execute the specifications of the contract. A misstep can result in expensive repairs and even lawsuits. Unskilled workman, unsuitable equipment and materials, and lack of project management are just a few things that can lead to poor workmanship.
Examples of Poor Workmanship
Installing products and materials incorrectly
Incorrect water-to-cement ratio
Improper plumbing
Poor concrete compaction
Some Results of Poor Workmanship
Corrosion
Molding
Plumbing issues
Damaged electrical wiring
Injuries and death
Loss of water through evaporation
Cracks in foundation and walls
Leaking roofs
Make strides to avoid the complicated litigation process; however, should a complaint be filed against you, we highly recommend you speak with a Brandon construction attorney skilled in resolving defect claim disputes.
If you are looking for an experienced Brandon construction lawyer, please contact us today.
Disclaimer: The information contained in this article is for general educational information only. This information does not constitute legal advice, is not intended to constitute legal advice, nor should it be relied upon as legal advice for your specific factual pattern or situation.
Want to sue a contractor?
Are you unhappy with a contractor such as a builder or an HVAC installation company, Plumbing Company or even pest control, and you had entrusted the, with a project? Perhaps they did not carry out the Job according to what you expected. The disagreement between you and the contractor should not stress you much because there is a solution. You can either take legal action against the contractor or decide to settle the issue through mediation if you can't come to some kind of agreement between you both.
In ordinary life, it is crucial to sit down and think properly before filing a lawsuit. The case is not different in a situation where you feel like suing a contractor. Before using a contractor, it is worth asking answering the following questions.
b) Would you be fine if you could settle the case outside the court through mediation?
c) Will you be able to go with the judgment issued at the end of the case?
If you happen to have "no" for any of the three questions, you may consider keeping off the court.
What is a good case?
Any lawsuit can be broken down into components as required by the law. A good case is the one that has satisfactory prove to the following elements.
a. Breach of Contract
You, as the plaintiff in a case, must have a reason as to why you wish to sue a contractor. Let's assume you signed a contract with a builder to renovate your house, but upon paying, he or she vanishes after working halfway. In such a case, you can sue the builder in the sense that – he broke the signed contract. Before filing a lawsuit, ensure that you can prove that there was a valid contract between you and the contractor. It would be straightforward if you had a written contract signed by the two parties. In a case where you had an oral agreement, you might have difficulties in proving that a valid contract existed. You should be able to show that you kept your side of the bargain in terms and conditions of the agreement. In the above example, if you had already fulfilled your side of the deal by paying the contractor, then you are okay to proceed.
You must prove that the contractor failed to keep his or her side of the bargain. It is good to show and prove the damage you have been caused where, for instance; you had your business stop. You can include the loss while calculating the loss.
In a case where a contractor's negligence caused you to harm you can proceed into filing a lawsuit if;
1. The contractor owes a duty to you (the plaintiff). If someone owes you a duty, it means that they were required to do something that they did not do leading to suffering or loss.
2. The contractor (defendant) breached a contract if you can show that the defendant failed to act responsibly in fulfilling a duty owed to you, and then you can file a case.
3. You can show that if it were not for the actions of the contractor, the injuries or loss wouldn't have hit.
4. The loss incurred is a proximate cause, which means that the action by the defendant must be proximate to you.
B. Settlement and Mediation
Even though you feel the contractor is in the wrong and that you have all it takes to sue him or her, you still have a few things to consider before filing a case.
Are you ready to settle the case outside the court through mediation?
In most cases, you might feel that it is wise to hold a meeting with the other party, talk about the issue, and get a resolution. There are mediation services offers which could be an option if not in a position of sitting down with the contractor by you. It is essential to try mediation before suing a contractor, and in the real sense, most contracts have an arbitration clause.
C. Will you be happy with the judgment?
It is essential to consider the possible outcome of the lawsuit. Imagine a case where a money judgment is made, but the defendant is not able to pay the amount even if you win. The court has powers to entitle you into being repaid but cannot help you get the compensation.
Closing Remarks
It is vital to have a careful consideration of the contractor you want to sue. If you feel that the judgment will be an enormous sum of money, only sue the contractor who can pay. Always consider different ways of addressing the issue before suing. After careful consideration, you will be able to decide if to file a lawsuit or not.
Suing A Contractor For Poor Workmanship
FACT: The IRS reports that tax evasion is a widespread problem Suing A Contractor For Poor Workmanship that grows each year costing the government an estimated $350 billion in unpaid taxes and creating a tax gap that grows by 10% each year. FACT: The additional tax burden falls on shoulders of honest Americans. FACT: Public services that are supported by tax dollars are affected as well. FACT: Buying into tax evasion schemes can and will be costly, either in civil or criminal penalties or both, even imprisonment.
The Internal Revenue Service has identified small business and sole proprietorship owners as the largest contributors to the tax gap. Without significant investigations Suing A Contractor For Poor Workmanship, there is no way for the government to control skimming or non-reported income by individuals who are self-employed or run small businesses.
How to Think Like a Tax Lawyer – Be Aware of Costly Tax Evasion Schemes to Avoid IRS Tax Problems
While there are huge tax evasion activities happening all over the world, it has been estimated that the United States Government has collected roughly $350 billion less than it is owed by American taxpayers. We're already seeing the IRS cracking down on both small businesses and individuals who evade their taxes with an increase in tax audits and aggressive collection tactics, including bank levies.
Tax evasion is not to be confused with tax avoidance In House Counsel. The biggest difference? One is legal, the other is a crime. Tax avoidance is when someone works within existing laws to pay the least amount of taxes that the IRS says are due Suing A Contractor For Poor Workmanship. Tax evasion, on the other hand, is when someone intentionally works outside of existing laws by not paying the taxes that are owed to the IRS.
And you don't have to be a tax lawyer to know the red flags that cause the IRS to suspect tax evasion. If you intentionally fail to report your business cash receipts, including checks that are cashed at the maker's bank, the IRS has specific audit programs that will investigate this activity. Also, if the amount of income reported on your tax return far exceeds the previous year's – you will be flagged as suspect! Additionally, if you are one of those "do-gooders".that helps others to file fraudulent tax returns and accept payment for this… that could be a problem.
Tax evasion encompasses any cheating of the government in taxes
Tax evasion is a felony and can carry up to a 5-year prison sentence and/or IRS penalties up to $100,000. Even in the current enforcement climate, taxpayers can learn how to save money by taking advantage of legal tax deductions to reduce their IRS bill. Additionally, anyone who owes back taxes or is being audited by the IRS will need to know that there are options for negotiating a tax resolution. Working with a tax resolution specialist or tax lawyer can greatly increase your chances of successfully resolving your IRS tax problems. However, it's important to be informed in the first place so you can avoid becoming a target of aggressive IRS collection efforts that can financially cripple you for life.
Faulty workmanship is a risk that specialty contractors, such as utility and excavation contractors, face with each project they take on. Problems can come from a variety of factors and often take years to arise. For this reason, utility and excavation contractors need insurance coverages built for their unique exposures. To address this need, business insurance carriers are beginning to offer contractor errors and omissions policies, which can protect your company from significant losses.

Deconstructing Contractors Errors and Omissions Coverage
Historically, professional liability policies were designed to protect firms against risks beyond the coverage of their general liability (GL) policies — specifically claims resulting from design errors and omissions. Today, professional liability policies have evolved into a more robust contractors errors and omissions policy that expands coverage to include faulty workmanship and the use of defective materials and/or products. As a utility and excavation contractor, it is important to understand the limitations and benefits of professional liability policies, for both your firm and the design professionals you are hiring. More and more contract requirements are emphasizing the need for this type of coverage, which signals the need for additional in-depth coverage.
Commercial general liability (CGL) policies were never intended to serve as warranties of work. Damage to self-performed work is considered to be a "business risk" and is excluded in most situations. Exceptions would be damage to property that is not the work itself or, possibly, damages caused by or to the work of a subcontractor done on behalf of a general contractor.
Some insurance carriers have long held that faulty workmanship never satisfies the commercial general liability insuring agreement, because there is no accident and, therefore, no property damage that could be considered a covered "occurrence." Case law is often split by state on this issue. Since 2005, at least 20 jurisdictions have issued decisions to support defective construction as an "occurrence" with respect to damage to property other than the work itself.
Courts in other states, such as Arkansas, Hawaii, Pennsylvania, South Carolina and, most recently, Ohio, ruled that faulty workmanship is not an occurrence. To add another layer of complexity, and in response to those court decisions, South Carolina and Arkansas joined other states in enacting legislation to support the opinion that faulty workmanship, which causes damage to property that is not the self-performed work, is indeed a covered occurrence.
While court decisions may change how CGL policies are construed, insurance carriers do offer endorsements to clarify that the exceptions to work exclusions, and damage to property that is not the work itself, are deemed to be an occurrence. Utility and excavation contractors should partner with brokers and carriers that can properly explain these options and whether they are even needed in a particular state.
Digging Deeper into Why You Need Contractors Errors and Omissions Coverage
Faulty workmanship claims not only damage a company's reputation but ultimately affect their bottom line. Utility and excavation companies are putting themselves at risk every day by not having the proper business insurance coverage.
To put the faulty workmanship issue in more realistic terms, suppose, for example, ABC Sewer Co. was hired to rehabilitate 13 manhole covers in a residential neighborhood. The firm contracted with the local municipality and was solely hired for construction without any design work required. The total project bid was $150,000 and the scope of work included excavating around current manholes, removing, replacing and re-asphalting.
After completion of work and settlement of the new asphalt, it was revealed that all of the new manholes sat approximately 2 in. above street grade. This issue brought multiple complaints from homeowners regarding unsafe driving conditions and potential damage to their vehicles while driving on the street.
After holding an investigation, it was discovered that ABC Sewer did not install the manhole cover plate and coupling at the right depth, thus when the new asphalt settled, the cover was protruding from the street. As a result, all of the manholes would need to be removed, installed at the correct depth and the street re-asphalted. The estimated cost to redo the work was $125,000.
In this case, if the firm does not have errors and omissions coverage within their insurance policy, they will have to pay $125,000 out of pocket in re-work to rectify their faulty workmanship. Basically, any resulting property damage or bodily injury from the faulty work is likely covered by a GL policy, however, only errors and omissions coverage would provide coverage for faulty workmanship.
Get Properly Equipped for Faulty Workmanship Claims
With many claims similar to the ABC example above, carriers like CNA have taken steps to recognize the coverage need for what had previously been considered a pure business risk — faulty workmanship self-performed by a subcontractor. The Contractors Errors and Omissions and Pollution Liability (CEO) policy was developed in response to a number of requests for a product to address construction errors and omissions.
Utility and excavation contractors' work often includes an element of judgment and design in selecting the means and methods of construction. Their contractual scope of work, however, is construction driven, and they do not generally deliver design documents as a work product. Claims regarding work by specialty contractors are typically driven by faulty workmanship. The CEO product responds to that market need. It is designed for specialty contractors that do not have a professional exposure per se, but do have an exposure from errors or omissions in construction that may cause damages not covered by the ISO Commercial General Liability (CG 0001) form or traditional professional liability forms.
Unrelenting change in the construction industry has truly become the "new normal." The best utility and excavation contractors, brokers and insurance companies will follow the trends in 2013 and work in partnership to assure coverage needs are understood and addressed.
If you have any questions regarding Contractors Errors and Omissions coverage, contact Helen L. Prince, CIC, CRIS, at 214.220.5724 or [email protected] or Jason Oswald, ACI, ARM, CRIS, at 303.858.4146 or [email protected]