Last Updated on December 13, 2018
Being both a mom and dad to your little one can be daunting at first. But, with the right attitude and a few survival tips, a single mom can don both hats with equal ease. A support group comprising friends and family will also help make the transition easier.
It's natural for every young woman to dream of starting a family with her partner. However, there are a few who have to deal with a newborn all alone. While being a single parent can be quite challenging considering the responsibilities and loneliness that accompanies, being one isn't all that bad. With the right approach and a handful of useful survival tips, single mothers can juggle being a mom and dad to their bundle of joy easily.
How to Survive as a Single Mom
1. Try to get Along with the Ex
If you went through a bitter divorce with your husband, it is only natural to not want to stay in contact. However, for the sake of your child's healthy and positive upbringing make sure you bury the hatchet with your ex. Be courteous and practical with your ex, so your child doesn't grow up scarred and torn between both the parents. You could even ask your husband to manage the children for the weekend that will give you some time to focus on yourself, while letting your child unravel the relationship with his dad too.
2. Focus on Important Matters
Being a single mother could beget financial trouble and emotional upheaval. However, this shouldn't get in the way of nurturing your children in a positive manner. Remember negativity breeds more sorrow, which will impact you as a parent. Rid yourself of the hurt in the past and stay positive. Keep your humour intact to lighten things up at work and home. Concentrate on what is more important than trivial issues like "what will people say/think." Make the best of what you have in hand and give it your best shot. As a single parent taking care of your children should be your priority. Instil good values in your child and teach him to be a good person. You will feel rewarded for your effort later in life.
3. Ask for Help, when Required!
Single parenthood is a tough job, which doesn't even pay. So, if you ever find yourself struggling between kids and work, do not shy away from asking for help. You can ask your trusted friends or your parents to babysit once a week that'll give you some free time to run errands or just go do your own thing. Don't feel guilty. You can't be so hard on yourself. Being a single mom in no way means sacrificing all that you are. There are a lot of nice and supportive people in this world who would be more than happy to extend you a helping hand.
4. Find a Flexible Work Schedule
If your current work schedule conflicts with the time devoted to your kids, be honest and talk to your boss about it. Do not be scared to speak your mind. You never know your boss might be considerate to your needs. A flexible work shift will not just lessen your mad juggle between home and work, but will give you quality time with your children too. For single parents, a flexible work life would also ensure that a set routine is in place, so the child then knows what to expect.
5. Give Yourself a Pat on the Back
Being a single mother is not an easy feat. So, all single moms should give themselves a pat on the back when they achieve small, but significant victories where their babies are concerned. It could be anything from successfully potty training your kid, teaching him how to wash his hands, to making him learn his first poem. Every success needs a victory yelp! Unwind and have a glass of wine to celebrate these small instances of happiness.
As a single mom, try to be loving, respectful, and truthful with your child. An open attitude towards life and parenting will go a long way in benefiting the personality of your child. Keep these survival tips in mind, and we're sure as a single mom you'll be able to tackle the most important job in the world with ease. Although, there could be days when things might get a bit overwhelming, the right attitude and patience will lessen the stress and make you positive.
Women of any age can become single parents through death of a spouse, divorce, abandonment or choice. Here are a few suggestions to maintain mental health, thrive as an individual and nurture your children in the best possible manner.
Remember that your health and well being is vital. Take steps to ensure that you are taking care of yourself, if you are struggling and feeling depressed don't be afraid to seek help from friends, family or a health care professional.
Maintain a blameless mindset. Make time for yourself to create and clarify your values.
Remember society has many outlets of good, kind, loving people who are compassionate and supportive.
Consider the skills that you already possess. Are you a good reader? Are you a good communicator?, Do you know more than one language?
Look to close family, Universities and social agencies for assistance with food, clothing, medical needs, shelter and future education for yourself.
Take responsibility. Be selective. Do not think that constraints with limited funds allow anyone to take advantage or force us into a decision. Remember, WE are the mothers. As long as we have love for our child, our morals are intact and we behave in a legally responsible manner, all should work out for the best.
Check the phone books for hospitals that can refer you to child crisis centers, social workers or other social agencies.
Did you know that 23% of household family arrangements are children living with a single mother?
No wonder that new single moms are trying to figure out how to make it through on their own.
Single parents and their kids can still flourish. There are plenty of examples of other parents to prove it.
Keep reading to learn the top 5 survival tips on how to survive as a single mom.
How to Survive as a Single Mom: The Top 5 Survival Tips
Being a single parent comes with its challenges but it's not impossible. The truth is that you won't be the first or the last single mom on earth. What's important is to make it through the circumstances in a positive light for your sake and your children's sake.
You might be a single mom for different reasons either the father of your child left, you're a widow, recent divorce, etc. If your child has been wondering why they're fatherless you can view more here to help them not feel guilty. How to survive as a single mom doesn't have to be scary or a lonely road.
1. Find Your Tribe
If you are single because of a recent divorce you might've been used to not really searching for a tribe because your little family was its own little world. When you become a single parent you eventually need to find other people that you have things in common with that you can talk to, and lean on if you need help. Make an effort to make friends and get to know your neighbors or other parents from your children's school.
2. No Need to Dwell on the Negative
When it's just you at home and you don't have dad there to help with dirty dishes or piles of laundry don't dwell on this. Instead, choose to make you and your child or teenager happy. Whatever is happening in your household that might seem negative don't dwell on it and get down on yourself.
There is no such thing as perfect parenting.
3. Get Along with Your Ex
You might be hurt or angry with your ex but at the end of the day, he is the father of your child or children. Fighting with him will only make it harder on your kids. Stay civil with your ex for your children's sake.
You don't have to be best friends but stop the fighting especially not in front of your child.
4. It's Ok to Cry
Sometimes you might find yourself crying about the situation it's ok, go ahead and cry. It's ok to let it out and release those emotions instead of bottling them up and exploding later. Crying and then moving on is perfectly normal and healthy.
5. Make Time for You
Schedule some time to be by yourself. This doesn't mean you have to go on a date if you're not ready or go out with friends. This means to take time to be by yourself doing something you enjoy.
Whether it's watching your favorite show, reading, exercising, etc. It's ok to have someone watch the kids while you indulge in some time by yourself.
Happy Parenting!
Parenting isn't easy whether you're single or not. After reading the list above on how to survive as a single mom you can totally do it and enjoy it. Never forget you're not alone on this journey.
Are you looking for unique bonding activities to do with your children? Check out our blog post with some awesome ideas!
First came the divorce when my kids were in high school. Honestly, their lives and needs kept me too busy to notice the transitions and how our lives changed. Like most mothers in the middle of a divorce, my focus was on my children so I never (or very rarely) thought about me or how the divorce affected me. I had to be okay for my kids.
At the time, it worked really well but a year and a half later, when my kids were off in the military and in college, I didn't have anyone to be "fine" for. I was a single mom with an empty nest. The silence in my house was deafening and almost scary at times. I could feel anxiety following me around. My inner voice started asking me questions like, "Is this what it is going to be like for the rest of my life?"
I have struggled with anxiety for as long as I can remember. So when I started to have these oh so familiar feelings, I knew where I was headed and it was a place I didn't wanna go.
One night while laying in bed, it came to me. The only way I was going to beat my anxiety demons, and thrive in this "single mom with an empty nest" life, was to attack it head on instead of pushing it down deep inside of myself and hoping the nervousness would go away eventually. I was 40 something years old. I didn't have 2 or 3 years to waste anymore.
So I made up my mind that I was going to be in charge of my new living circumstances, not my fears. I spent the next few days making a plan. My plan is a work in progress. I still tweak it from time to time to deal with the situation at hand. The list below is a few suggestions I took from my plan. I hope someone reads this and tells their anxiety to go to hell and makes a plan of their own to conquer their new single empty nest life.
7 Things I Did To Survive Being a Single Mom With An Empty Nest
1. Redecorate!
I realized that my surroundings were adding to my anxiety because my house reminded me of everything and everyone in the past. So I started by redecorating my home office. I spend a lot of time in there, and it needed to be a place of calm and focus without anxiety. I filled it with things I loved that would inspire me to write.
If you are on a budget, move some furniture around or buy one nice new piece that you love and then slowly add things to it. I am not suggesting that you take down family pictures (unless your ex is in them!) or totally revamp your whole house. However, this is an opportunity to turn your living space into YOUR sanctuary not a constant reminder of the past.
2. Start a bucket list.
In the beginning, it may seem overwhelming to think about what you want to do with the rest of your life, but it can be fun to think about all the things you can do now that you don't have to worry about taking care of anyone else!! Think about before you were married and had children, were you passionate about something? Was there somewhere you always wanted to go? Everybody has something they wish they could do or see.
After you make your list, pick one thing– and DO IT!
3. Join a dating site!
Yes. I know. If you are over 40 and newly divorced, the last thing you want to do is throw yourself back out into the sea of dating! But you don't have to actually accept dates– at first. Take your time. Look around. My girlfriends forced me to join a dating site after I lost a bet with them. We had great fun for weeks just looking at the men online! It was like online shopping for dates. When I was ready, I did go out on a few dates and met some very nice people.
4. Plan an ongoing weekly or biweekly girls night!
When you have a husband and young kids it is almost impossible to meet your friends out for a drink or have them over on a consistent basis. However, it is easier to plan and execute now that you are a single mom with an empty nest! Nothing makes me feel better than a night with my girlfriends whether it is an evening out or watching a movie at their house or mine.
5. Get a pet!
If you are really missing your role as caretaker, you can adopt a pet from a shelter! Animals are known to lower blood pressure, reduce stress and help with depression. I don't know what I would have done without my dog. He kept me going for walks when I didn't feel like it at all and made my nest feel a lot less empty. My dog doesn't expect me to do his laundry or ask me for money either!
6. Redo your resume!
If your job is less rewarding than you would like or you aren't as passionate about it as you used to be, take out your resume and revamp it! A new exciting job is an excellent distraction, will keep you busy, and may lead to meeting new people.
7. It's all about Comedy
Steer clear of sappy love songs, Lifetime movies, and books about lost romance. I can't emphasize this enough. It is okay to only rent comedies on Netflix for a while or only read the comics! While in the midst of my divorce, I only listened to the heavy metal radio station while in my car! Love stories are nice, but during specific times in your life, they can ruin a perfectly good mood in a snap!
Those are just a few of the very first things I did to help me cope with my new found (and not necessarily wanted) freedom. But I have to exit with the best tip I have ever heard about what to do when you are in crisis. My grandmother told me that when you are at your worst and need help, go help someone else. She said it was a sure fire way to make two people feel better!
About the Author
I am a middle school teacher, freelance writer, professionalish photographer, & mother to two amazing grown-ups (where does the time go?).
I hold teaching certifications in 3 states (IN,KY,CO) in Secondary English and Special Education. I can usually be spotted running (ok, ok walking quickly) to a teacher professional development session I TOTALLY forgot about, or with a camera attached to my hand trying to get "the. Read More
Leave a Reply Cancel reply
Trending Articles
Can't Get Your Ex Out Of Your Head? Help Is Here!
5 Tips to Help Deal With Post-Divorce Conflict With Your Ex
Divorcing: What Happens Now?
Write for DivorcedMoms!
To become part of the DivorcedMoms writing team, click submit below for our guidelines.
In This Article
Being a single mom is hard is an understatement and choosing to be a single mom is no easy feat.
Single motherhood throws curveballs and you can't ever expect everything to go the way you planned.
That's why some useful advice on how to be a good single mom can help reduce the stress that accompanies the challenges of single mothers.
One can be a single mother in a variety of different scenarios.
You may be divorced or widowed
Co-parenting with an ex
Never married and have chosen the single mother's life
Your single mother status is bound to change your life!
Being a single mom with no help is a tiresome task, but it has its own joys.
There are sure to be bumps along the way of a single-parent family, but there are also going to be bright spots.
At one point you may be exhausted and stressed out due to the hectic 'single mom life,' but you will definitely come across times that you will be thrilled.
These may be small things such as your baby's first steps or your kid's first day at school.
No matter how hard it is, at the end of the day, no single mother would want to exchange it for anything in the world.
If you are a newly single mother – by choice or due to circumstances – the following pieces of single mom advice may prove helpful to you as a single parent.
Listed below are the truths you need to know about being a single mother
1. You have increased responsibilities
After becoming a single mom, you may be working so hard, but it seems as if there aren't enough hours in the day.
You have work, dropping your kids to daycare or school, picking them up, grocery shopping, doing the household chores and so much more to do all by yourself. T hen not to forget the correct upbringing of your child which is one of the most important things single mothers strive for.
Therefore, you are going to be faced with a never-ending to-do list that no matter how hard you try to complete would simply go on stretching on and on.
2. You will have to work hard for a social life
Being a single parent means you have to present at home, both mentally and physically.
This also means you have to place all your social outings such as going to movies with friends, attending parties, pampering yourself at the spa on the backseat.
Being a single mom also means limited time for dating, once you are ready to date that is.
However, it is important that you schedule your plans and be sure to act upon them. Get yourself a babysitter and step out for the leisure time for yourself.
3. Your kids are the center of your world
Your world may revolve around your kids, and you may consider it your responsibility to care and look after your children.
However, your children need to care for and value you and other members of the family equally as much.
Ensure that your children help you with the chores around the house and are capable of taking charge if you are ill or unavailable at the moment.
This is a great way to ensure that they do not take you for granted and also help them grow into responsible, compassionate adults of society.
Also, watch this video on single parenting tips:
4. You will need help
There is no shame in asking for and accepting help while doing your mom duties.
Many single moms may believe that everything is solely their responsibility. However, this is not true nor a rational approach.
You need to surround yourself with friends and family that are ready to help you out when in need as well as make sure never to turn down when someone offers help.
It is extremely comforting to know that help is only one phone call away.
You need to take care of yourself first to be in a prime condition to look after your beloved children.
5. Budgeting will be one of your best friends
One thing that we all know for sure is that child upbringing is expensive. You may make too much or too little money.
Nevertheless, you are always trying to save up and live with constant fear wondering what will happen if you lose your job.
You will eventually end up making a budget.
A household budget can be turn out as an effective way of handling all your money.
As a single working mom, you will begin finding ways to maximize your money and make use of coupons, meal plans, shopping tricks, sales, etc.
6. You need to remind yourself to make room for fun
You may be too caught up parenting solo, but you also have to realize that you can have fun with your kids whenever you want.
It can be anything such as going for ice cream or going to the movies or maybe even something as small as playing a board game. It is said that the best memories are made when you least expect it.
So be easy on yourself and make room for some fun!
Final take away
Life as a single mother may get hard but a strong single mom loves it all.
These pointers may be helpful to give you an idea of what to expect when being a single mom. Just go easy on yourself and do not let bad days get the best of you.
Be both, a friend and a parent to your children and be proud of who you are and whatever you do!
Remember, surviving and thriving as a single mother is the hardest and yet the most empowering experience. You can build an amazing life, raising your children, being an awesome mother and yet not give up on your own life completely.
Being a single mom is not easy. Juggling work, parenting, and household responsibilities can be overwhelming. And on top of it all, you have to worry about money – how you're going to make ends meet, put food on the table, and pay the bills. If you're finding it tough to make ends meet, don't worry – you're not alone. Millions of single moms are struggling financially. But there are things you can do to survive financially as a single mom.
Being a single mom is no easy feat. Not only do you have to contend with the everyday challenges of parenting, but you also have to manage the financial burden of being the sole breadwinner. According to a recent study, the average single mother spends nearly 30% of her income on child care, leaving little room for other expenses. This can put a lot of stress on already stretched budgets. One way to ease the financial burden is to look for ways to make extra money.
There are a number of ways to do this, from taking on part-time work to selling items online. One way to ease the burden is to consider how to do cash advance on credit card . But keep in mind that cash advances typically have higher interest rates than regular credit card purchases, so it's important to only borrow what you need, and be sure to repay the loan as soon as possible to avoid accruing additional interest charges.
With a little careful planning, you may avoid getting into debt, so let's first consider some helpful ways to manage your finances as a single mother.
Start by Evaluating Your Financial Situation
Take a close look at your income and expenses to see where you can cut back. Make a budget and stick to it. As a single mom, it's important to take a close look at your financial situation and make a budget that works for you. Start by evaluating your income and expenses to see where you can cut back. Maybe you can cut back on eating out or entertainment expenses.
Once you have a good idea of your monthly budget, stick to it as closely as possible. It's also important to create an emergency fund for unexpected expenses. Having a plan in place will help you stay on track financially and provide peace of mind for you and your family.
Create a Support Network
Every mother knows that raising a child is a full-time job. Between working, cooking, cleaning, and shuttling kids to and from activities, it's easy to feel overwhelmed. That's why it's so important to have a support network in place. Whether it's family, friends, or a support group for single moms, leaning on loved ones for help can make all the difference.
When you have someone to share the workload with, you can spend more quality time with your children and less time worrying about everything that needs to be done. In addition, having a strong support system can help you weather the tough times, like when your child is sick or going through a difficult behavior phase. So if you're feeling overwhelmed, don't be afraid to ask for help from those who love you.
Look for Ways to Make Extra Money
Can you pick up a few extra hours at work? Start a side hustle? Sell some of your belongings that you no longer need or use? From freelancing to starting a side hustle, there are many options available. The key is to find something that fits your skill set and schedule.
For instance, if you're a whiz with numbers, you could start doing taxes for other people. Or if you're good at writing, you could start a blog or become a freelance writer. There are also many opportunities for making money online. With a little creativity and effort, you can find the perfect way to bring in some extra cash flow.
Get Help With Childcare
According to a report from the National Association of Child Care Resource & Referral Agencies, the average cost of full-time child care for an infant in the United States is $7,500 per year. For a working single parent, child care can be a major financial burden. There are a few ways to get help with childcare costs.
First, see if family members or friends can pitch in. If that's not possible, there may be affordable child care options available through your state's child care assistance program. You can also look into hiring a nanny or au pair, which can be more expensive but may provide your child with more individualized attention.
Ultimately, there's no one-size-fits-all solution when it comes to childcare, but there are a number of options available to help ease the financial burden.
Take Advantage Of Government Assistance Programs
If you're struggling to make ends meet, government assistance programs can help, including food stamps, housing assistance, and energy assistance.
According to the U.S. Census Bureau , there are over 10 million single mothers in the United States. Many of these women are struggling to make ends meet, and government assistance programs can help. The Supplemental Nutrition Assistance Program (SNAP), also known as food stamps, provides assistance with food costs for low-income families.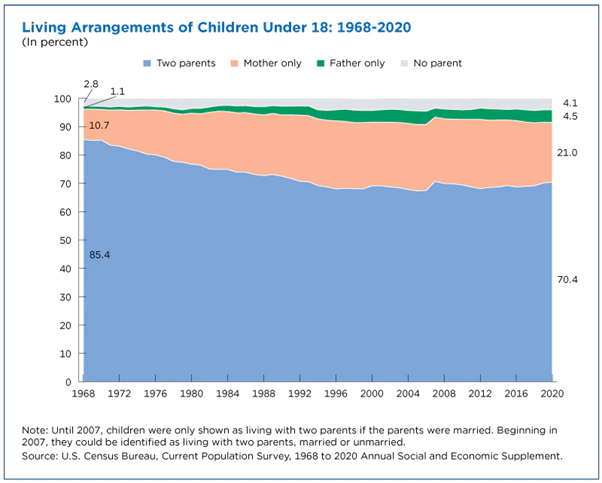 Housing assistance programs can help with rent or mortgage payments, and energy assistance programs can help with heating and cooling costs. In addition, the Women, Infants, and Children (WIC) program provides nutritious food, counseling, and other services for pregnant women and young children. These programs can make a significant difference in the lives of single mothers and their families.
Cut Your Costs
Take a close look at your expenses and see where you can cut back. For example, you may be able to save money on your groceries by couponing or by switching to a cheaper cell phone plan.
Build Up an Emergency Fund
An emergency fund can help you cover unexpected costs, like a car repair or a medical bill. Try to save up at least $500 so you have a cushion to fall back on.
Pay Down Your Debt
If you're carrying credit card debt or other high-interest debt, focus on paying it off as quickly as possible. The less debt you have, the easier it will be to make ends meet.
Make a Plan
A financial plan can help you stay on track and progress toward your financial goals. Write down your income, expenses, and goals, and review it regularly to see how you're doing.
The Bottom Line
If you're a single mom struggling to make ends meet, know that you're not alone. There are millions of other single moms in the same situation. But there are things you can do to survive financially. Follow these tips and you'll be on your way to financial stability. Good luck!'s
Related posts:
Tubby Table keeping Bathtime fun!
Do You Stuggle Giving Your Kids Medicine? Try MediMixer!
EZPlay Jungle Gym: Kids Indoor Playground For All Seasons
Parenting & Pregnancy: 6 Things to Expect As a Surrogate
About Author
LaDonna Dennis is the founder and creator of Mom Blog Society. She wears many hats. She is a Homemaker*Blogger*Crafter*Reader*Pinner*Friend*Animal Lover* Former writer of Frost Illustrated and, Cancer. SURVIVOR! LaDonna is happily married to the love of her life, the mother of 3 grown children and "Grams" to 3 grandchildren. She adores animals and has four furbabies: Makia ( a German Shepherd, whose mission in life is to be her attached to her hip) and Hachie, (an OCD Alaskan Malamute, and Akia (An Alaskan Malamute) who is just sweet as can be. And Sassy, a four-month-old German Shepherd who has quickly stolen her heart and become the most precious fur baby of all times. Aside from the humans in her life, LaDonna's fur babies are her world.
As schools are closed in the wake of coronavirus, a reminder to all single parents that you are warriors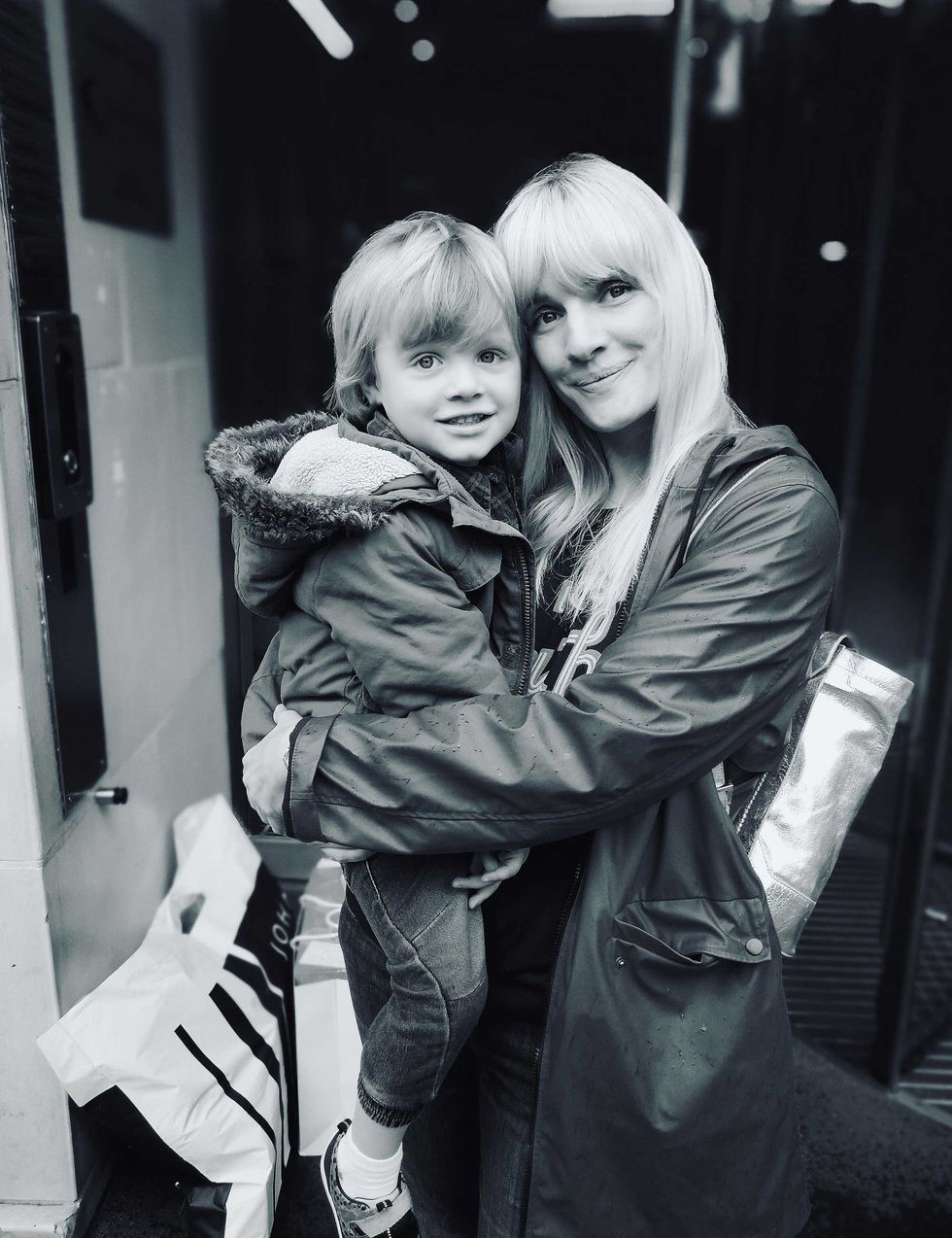 The idea of emotional labour or the 'mental workload,' and the revelation that women are still carrying the bulk of it in families – despite often also holding down a full-time job – is depressingly unsurprising. As we mark 100 years since the first women gained the right to vote in the UK, we still have a long way to go before achieving equality in the workplace, and further still when it comes to equality at home.
But one of the only places this battle for equality over the family mental workload isn't being fought is in single parent households. The fact that the sole parent is filling all adult roles in the house (bread-winner, home-maker, child-raiser) is fairly obvious; there is nobody else to fill them (I've tried asking Jack, 3, to put the laundry on and renew the car insurance – the results have been mixed). And, while there is some comfort in knowing you're steering your little family ship all by yourself, keeping it afloat can be tricky.
The strain of this emotional labour on single parent households is something not often acknowledged, less often still addressed. In my most recent blog (Forgive My Rudeness, I'm Trying Not to Have a Breakdown), I spoke about the consequences of this mental workload on single parents and received dozens of 'I hear you' messages from fellow single parents and still more 'I don't know how you do it' notes from parents and friends. Such a kind response wasn't the aim when I sat down to write the piece at the end of a busy Monday, but I have to admit, it's nice to hear.
When you go for hours, days, or sometimes weeks where the only person you spend any decent amount of time with is a three-year-old, you can start to feel like you've gone a bit mad. So, I wanted to return the favour. To tell all the single mums (and dads) out there that they've got this. To remind them, when that mental workload gets just that little bit too heavy, that being a single parent is actually pretty great, too.
"When you forget the bake sale because you were up late working, forgive yourself"
Single parents, you are all warriors. This is my letter to you.
The next time you feel like the weight of the world is too heavy, and you're not coping with all it asks of you, put a little down. Give yourself a break. Remember that the important things in your world are yourself and your children – anything else can be set aside until you're strong enough to pick it up again.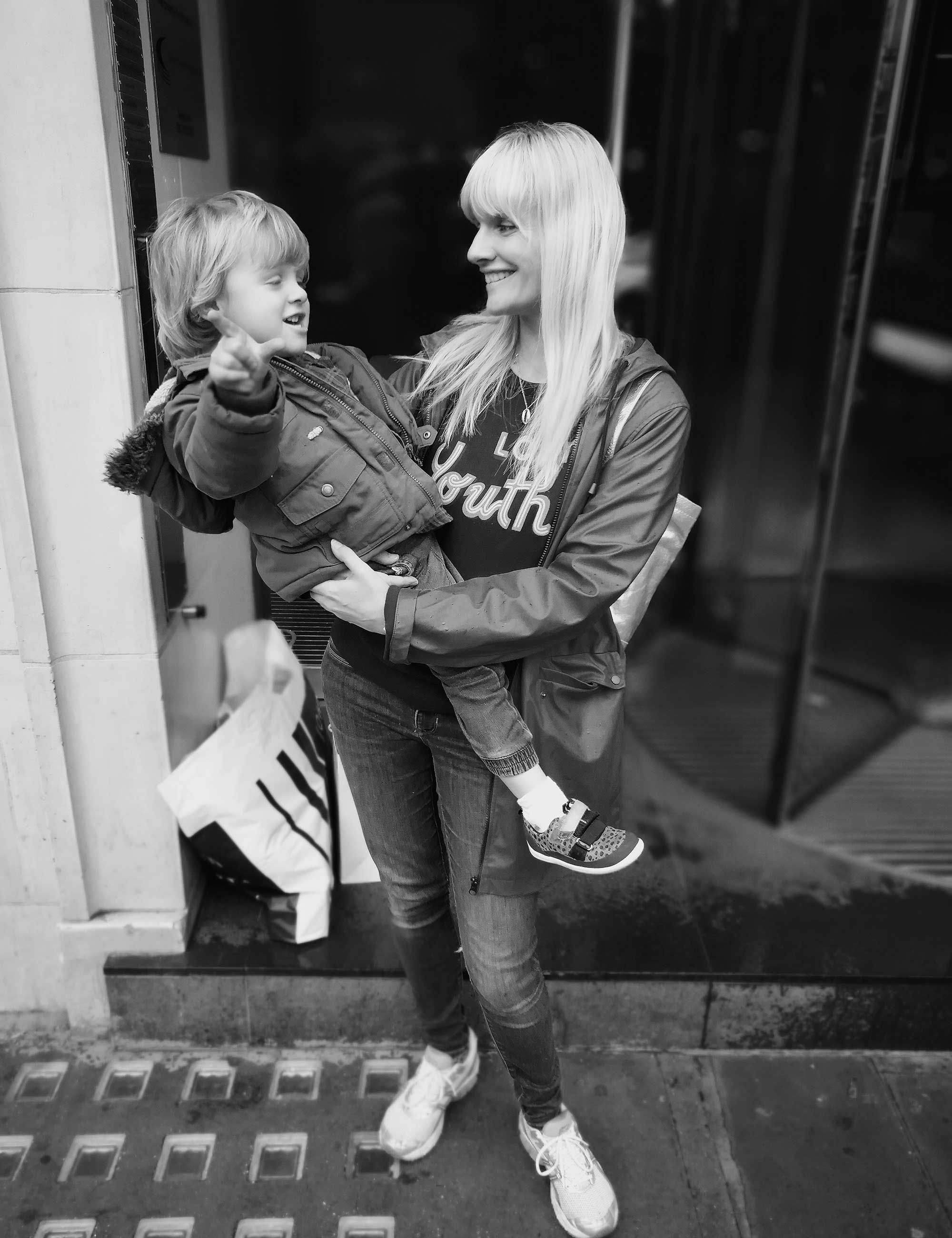 When you forget the birthday party or the bake sale or the non-uniform day because you were up late working on a deadline, or you had an unexpected bill to pay, forgive yourself. Be kind to yourself. You're doing the best you can.
When you feel shame at the label 'single mum' and its long-held (and media-enforced) connotations, teach yourself to feel pride. That you're strong enough to survive this, the hardest of jobs, alone.
When you falter navigating the rocky terrain of negotiating co-parenting, shared custody and frayed tempers, be patient. Try to see your child in your co-parent. Remember that it's hard for them too.
When you find yourself without your child because they're with their dad, and feel utterly and completely lost, be selfish. Learn to see those times for what they are – a chance to have a whole other persona, a life lived for yourself. Go to the spa. Go shopping. Sleep for 10 hours straight. And remember that this person is allowed to drink wine. Lots of wine.
Who wants to be a single mother?
I never wanted to be a single mother. No one dreams of being a single mother, or says "when I grow up I want to be a single mother" (#lifegoals)! But what is it about being a single mother that makes people so terrified? And more importantly, why does the term "single mother" seem to be synonymous with "terrible mother"? Why the single mother stigma?
There was a video in The Guardian last week which brought it all up again for me, and it's been on my mind ever since.
The Single Mother Stigma
So, let's talk about the social stigma of being a single mum. I never thought much about single mothers before becoming one, but when I did become one I didn't think negatively of single mums at all.
I thought they were brave, brave women. But I did still think there was a social stigma and I did not want to be put in the single mum category. I thought that instantly people would think that I was stupid, uneducated, and a drain on the economy. I thought they would think that I should never have had a child, that my daughter would grow up disadvantaged and that I was scraping by, and barely keeping it together.
All I could think about was that beef TV ad… "I'm a single mum with a daaughhta" where, pretty much, the implication is that single mothers are run down and tired. Was this how I was going to be thought of forever going forward? Shit!
Why does society look down on mothers who are single, and not fathers? Single mothers are often thought of as run down, unkempt, dole bludging, irresponsible, exhausted, possibly drug addicted, irresponsible, selfish, young people who cannot get their shit together. The implications is that it's our fault we are single. Meanwhile, single fathers are looked at as being heroes. Wow, how does he do it? He does it all on his own; amazing! WHAT A CHAMPION!
Why can't single mothers and single fathers just be treated equally? And for that matter just equally as parents? I am a mother, who happens to be single. That's it.
Aren't we all the same? Just mothers? Single or not? What does our relationship status have to do with our quality of life? Our ability to raise a child? Our intelligence?
It really makes me mad when I see society being so judgmental. New single mothers feel bad enough as it is, without the judgement and ignorance of society thrown in too. Most single mothers didn't ask to be one. Some are single mothers because their husbands or partners have passed away suddenly, and some were cheated on. Some are single because they have fled a domestic violent relationship, or a partner with addiction.
In my eyes that makes someone strong, brave, capable, independent, fierce and protective of her children. It doesn't make them a bad mother. Sometimes relationships just run their course and there is disharmony, toxicity and sadness in the home. Is it not better for children to be raised in a happy and mentally healthy home?
I know that my daughter and I wouldn't be as happy as we are today, if her father and I were still together. My daughter has two parents that love her more than anything. We are no longer together, and that is OK.
The trouble is that so many people worldwide in the government and media have a terrible opinion of single mothers. As mentioned in The Guardian video , in 2011, after the riots in England, Prime Minister David Cameron said "I don't doubt that many of the rioters out last week had no dad at home". Seriously?
In 1998, Margaret Thatcher said that the children of lone mothers were better off in the care of a very good religious organisation, so that they could grow up with family values. WTF?
More recently in 2013, Richard Land, US Southern Baptist leader, called on single mothers to put up their kids for adoption so that Christian households with two parents could raise them. I can't tell you how much this upset me when I heard that statement at the time. It really got to me, and I cried about it for days. I had never felt so judged and looked down upon IN MY LIFE. I was a new single mother, and I was devastated. Now I just think he's an idiot.
Luckily we also have many amazing people in the media and government who are representing single mothers really well. Barrack Obama for example was raised by a single mother. And what an amazing man he turned out to be!
When people say "I feel like a single mother" (which let me tell you, frustrates us single mothers to no end), what they are really saying is "I do everything on my own. Poor me. I'm exhausted and hard done by". It's downright offensive.
Letting go of the single mother stigma
We need to let go of the single mother stigma! Most single mothers I know are strong, independent, hardworking, educated, motivated, happy, and fun women. Yes, at first it can be challenging. It's certainly an adjustment emotionally, physically, mentally and logistically. But most single mothers who have got through 2-3 years of being a single parent are absolutely loving life, extremely happy, getting shit done and f***king owning their life. Our children are our number one priority, just like any other mother. And life is bloody amazing.
I have met hundreds of single mothers over the last 4 years (#notkidding) and they are all kicking bloody ass.
I have grown to love the term "single mum". To me, it represents strength, courage, and resourcefulness. I have surrounded myself with single mums, and they are all intelligent, educated, loving, confident, independent women, who would do anything for their child.
I am a single mum, that is a fact, and I am also a strong, smart, and independent woman, and a loving mum who would do anything for her child. We are not failures at all, we are a success for getting ourselves out of a toxic relationship and doing what's best for our children.
Do you want to go from SURVIVING TO THRIVING in just 8 weeks?
The next round of the DON'T JUST SURVIVE THRIVE online program (for single mums to get empowered) kicks off on the 16TH April 2018 – LEARN MORE HERE.
P.S DID YOU KNOW?
You can book in for one-on-one mentoring with Julia Hasche from wherever you are in the world!
Have you just parted ways with your partner, and feeling lost?
Have you been single for a little while now and need assistance with getting your life back on track and feeling empowered?
Click HERE to read all about the mentoring programs currently available, and book in here for your 30 minute complimentary Clarity Call.
The purpose of the Clarity Call is:
For me to get to know you and understand an overview of your current situation and where you are at.
For us to establish what you need assistance with to move forward.
To see if we are a good fit to work together.
Know someone who needs to read this? Share it with them via the links below.
By Tara Nolan — Written on Jun 27, 2017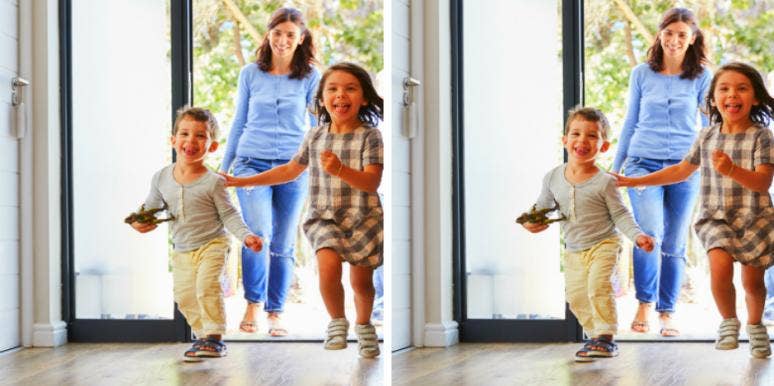 Taking care of another human and supporting your family at the same time, it can send any stable woman to a place of emotional struggle.
How can one keep it together, enjoy life, and relishing in this sacred time of raising a child through each moment, each stage, each age? How to be happy as a single mom lies in these 9 practices. They will help empower you to love your life of single motherhood and celebrate the journey:
1. Stay true to yourself.
This may take some quiet time, some "you" time. Meditation would be amazing, but I know what you may be thinking, "Yeah, right, who has a moment for that when you're raising a baby?!"
It may be giving yourself just a few minutes to lie still in bed before you sleep and consciously trying to quiet your overactive, yet exhausted mind. It may be when you can get out for a walk with the stroller.
Instead of grabbing for your iPhone, just be with your own thoughts for a while. Whenever and however you can, maintain a dedicated time to tap into your own heart.
2. Don't listen to your family and friends.
Everyone seems to have an opinion or (often worse) a judgment about your life and what you need to do. You already know more than you think you do. No one else can possibly know what's right for you and your baby more than a mother.
Listen when it is helpful, but when something doesn't resonate, take it in and then let it go. Trust yourself. You have a mother's intuition and it applies to more aspects of your life right now than just knowing when your child needs a diaper change.
3. Set your priorities.
Take some time to write out what is important to you and in what order. Keep this in a safe place and consider it a self-made "bible" to aide you in making the decisions that support what's in your own heart.
This exercise greatly helped me clarify and hone my focus. My first priority was time with my baby. The second was living happy, so I could be an example. The third was supporting us with a stable foundation.
These 3 goals were almost equally important. I knew I had to do all 3, but I wasn't willing to sacrifice a certain amount time with my baby. When I did, I suffered inside and I believe she did too.
It took some learning and making mistakes, but with my personal guidelines, I was able to lessen these pains and celebrate my decisions, even when outsiders may not understand.
(An outsider is defined as anyone other than you and your baby!)
4. Accept help.
There will be angels along the way. You may worry you are taking advantage of them or you shouldn't ask for help even when others encourage you to do so.
It is important to be open to help because you need it right now. This help could be in the form of free child care, housing, financial help, or anything at all that you normally wouldn't accept. But let's face it, normally you wouldn't need it the way you do now.
Believe that each person who is there for you is there for a reason and helping you gives them an opportunity to receive the gift of giving. Let them, but always acknowledge their kindness, be grateful and don't forget it when the times change or there is some way you can give in return.
You may be able to offer something completely different that you don't even see as equivalent, but they may see it as extraordinary. It could be just giving them an ear to listen or teaching them something they have wanted to learn. The point is that it isn't an eye for an eye.
I personally needed child care help whenever possible, but couldn't afford to pay it every time based on the income I would make teaching yoga and the cost of child care. I couldn't often return the gift of child care, but I could share coaching knowledge, information on reducing anxiety, and better ways to eat, juice or detox.
I could be there as a supportive friend or to spread some sunshine and optimism. Those were my gifts to share. In addition, I am confident my daughter gave so much more to anyone who welcomed her in. She gave love and smiles.
In this world filled with depression and anxiety, there isn't much more powerful than sharing some sunshine or even a new outlook on another's day.
5. Recognize your options.
We can get "stuck" in thinking that things have to be a certain way and even talking ourselves into believing this is the only scenario. This is a mistake!
Don't stand in your own way, create obstacles, or make excuses as to why change is not possible. Even if some options don't sound good or perfect, consider them. It may open you up to something else that you never imagined.
Write out your options, even the ones that don't seem possible. If you choose to see the impossibilities, write out why they are impossible. Then, empower yourself to let go of these limitations and reasons.
Consider what would be absolutely amazing, even if it seems way out of reach. Then each day, tell yourself "the amazing" can happen. You will start to make decisions and choices that support this outcome. You will work your way towards making the impossible possible.
6. Get out of the house.
We all need some time to get out of the house. It may not always be easy to coordinate but the rewards of some "me time" are worth it.
Go for a run, take a yoga class, go to dinner, grab a drink, get a pedicure, or browse a bookstore.
You also can go and do any of these things with your baby! That's right, you can treat yourself to dinner, live music, or a drink with your baby. Why not? No one else's judgment matters but your own.
No one else has walked in your shoes. And let me tell you, I believe anyone that has been in the shoes of a single mama will support you! Of course, you may have to modify a bit, but only to a certain extent.
As for yoga classes, maybe it's time you explore the baby/mama classes, even though they aren't the hot power classes you once did. You may find a new community you never imagined you would love so much!
As for dinner, no you don't have to choose a family diner. You can go just about any restaurant. I found that my baby behaved better because she was so mesmerized by all the action.
I remember one particular Sunday evening, I felt I needed a wonderful dinner, so I took a risk and drove to a nearby French restaurant. We sat at the bar, her in her car seat and me on my bar stool. I had a great glass of red and it was heaven being waited on while enjoying the decadent cuisine.
It turned out the bartender was also the father of a young baby and we shared parenting sleep strategies.
Another time, I took a risk and went to a movie. It was great. She slept or woke up and I nursed her back to her own state of bliss. The movie was so loud that no one could even hear when she squawked. I knew if it was a problem in either scenario, I could always leave, but I didn't have to.
7. Don't let the "father" minimize you.
As Single mom, you always need to balance your work life and personal life, Utilize the power of cloud and work remotely from anywhere on any device with Citrix Xendesktop VDI and Cloud QuickBooks Hosting with top-notch support from Apps4Rent.
As a single mom, not only are you responsible for maintaining employment and balancing your budget even when things are tight, but you're also tasked with the monumental job of parenting. It's often tough for two parents to manage, and it's even harder to be a solo act. How to balance it all? Read on for 10 tips on how to be successful as a single mother.
Create a Support Network for Yourself
You need time to yourself, and as you probably know, it's essential to spend time with other adults. Partnered parents typically have an easy time cultivating friendships with other couples who have kids in the same age range; it's often harder for singles. Don't be shy about mixing and mingling with other moms – even if your children don't share interests.
Let Go of Baggage
It can be tough to stay positive, but you and your child will benefit when you do. Reminders of your old life can be painful, and they can prevent you from focusing on the great things that are happening now. Consider selling wedding and engagement jewelry, donate or discard items of lesser value, and you'll find that it's easier to keep your eyes on the road ahead.
Make Your Health a Priority
Stay active and eat well, even if it's easier to eat pizza on the couch. Kids can join in, enjoying neighborhood walks and bike rides, and you can even teach older children basic kitchen skills and have fun prepping healthy meals together. Take time to yourself every so often, too, relaxing or enjoying girls' days out. If you feel as if the concept of self-care seems extravagant, it may help to remind yourself that good physical, mental, and emotional health are vital to your success as a parent. Kratom and other herbal supplements can help you improve your overall well-being.
Be a Money Mentor
As a single mom, it's up to you to teach your child how to manage money. Teaching even simple concepts such as tracking spending and saving can help ensure that your children develop good financial habits that will serve them for life.
Enjoy Electronics-Free Time Together
Your smartphone connects you to your network – and your friends, acquaintances, and coworkers really are important. But too much time spent focusing on technology can have a negative impact on your child's self-esteem. Make "together time" a priority. After you've handled essential tasks, take time to be fully present with your child. Not only will you enjoy the in-person connection, you'll also be a great model of healthy online behavior.
Take Your Child on Outings
As a single mom, you're more than a parent – you're also a teacher, guide, mentor, and more. Trips – even short ones to local venues – help you create a stronger bond with your child and expose him or her to new experiences. Most communities offer at least a few free recreational opportunities. Take advantage of them!
Expose Your Child to Good Male Role Models
Male mentors such as grandfathers, uncles, scout leaders, coaches, and others are essential for boys and girls alike. Be extremely selective when choosing potential candidates, ensuring that they share your values. Male role models should be trustworthy and willing to spend time with your child.
Create a Routine and Stick to It
With the exception of holidays and vacations, it's important to ensure that your child sticks to a predictable routine. Try to create consistency with scheduling wake-up time, bedtime, and mealtimes, and set aside special family time and play time, too. Try making chore times consistent as well, for example, have your child brush the husky once a week every Friday. Daily, weekly, monthly, and yearly routines create stability.
Be Consistent With Discipline
Most kids get into trouble. It's a normal part of childhood! At the same time, it's important to note that children need to understand what's expected, and they need to know what to anticipate in terms of consequences when those expectations aren't met or when set boundaries are pushed. Avoid empty threats, keep your temper under control, and don't be a pushover. Discipline should foster learning, not create distance between you and your child.
Date When and How it is Good for you!
Dating can be an adventure for you and a good opportunity to show your kids the healthy side of relationships. Many single moms can feel apprehensive about dating again, especially when considering their kids. However, there is a way to strike balance with dating that allows for a happier you, and ultimately a happier mom.
Related posts:
Reasons Kids Need to be Taught Code
How to Help Your Kids Deal with Dad's New Girlfriend
Using Films as Educational Tools for Your Children
Celebrating Your Childs Graduation
About Author
Wife, mother, grandma, blogger, all wrapped into one person. Lover of coffee, crime shows as well as humor. Loyalty, honesty and positivity is what attracts me to a person as that is what I try to project to others. Hard working and driven to a fault helps me help others and in turn helps myself in my daily work and life.
Being a single mother can be hard, especially when it comes to finding affordable housing for you and your children. Help is out there; however, you need to know where to look and how to apply.
Housing assistance from the government is available in most states, as well as help from private organizations.
Here are some ways you can find housing as a single mother.
1. Emergency Housing
Emergency housing is for those who find themselves with no place to live. This is temporary housing, but it is worth to take note of in case of an emergency situation.
Emergencies can include such incidents as a fire or a case of domestic violence. Emergency housing includes shelters, group homes, boarding homes and sometimes, hotel rooms.
Where do I look?
If you need emergency housing, social services along with private, non-profit organizations such as the Salvation Army and Goodwill, can help. Doing a quick Google search of "I need emergency housing" will bring up results for safe places closest to your current location.
2. Affordable Housing
Affordable housing is housing with low monthly payments, being rent or mortgage. This type of housing is granted with Section 8 vouchers or can be found in neighborhood, low-income apartment units.
How do I apply?
The first step to applying is finding the right organization for you. Here are several to start off with.
The Family Unification Assistance Program
This program assists with housing vouchers for low-income families and single mothers. The amount you will have to pay will be based on your income. You can find more information here.
House-Sharing
The CoAbod program helps single mothers to find suitable housing and help with child care. It entails sharing a home with another mother and splitting all the expenses.
For more information, look at their website.
Social Serve
This service is a non-profit organization which aids single mothers in finding affordable housing. Their website is updated daily and lists accommodation opportunities in every state.
Habitat Humanity
This worldwide organization builds and repairing houses for individuals in need. To apply for this benefit, go to their website
3. Low-Income Housing
This kind of housing is only for people who have a low income. There is usually a maximum amount of money that you can earn to qualify for these programs.
How do I apply?
Several organizations provide low-income housing:
Public Housing
Each state has HUD, or a PHA (the Public Housing Administration). With this program, low-income housing is available in a wide range of areas for low-income families, people with disabilities and the elderly.
Income allowance is determined according to each state and goes by your gross, annual income. To apply, go to their website:
(Section 8) House Voucher Program
This program offers low-income individuals and families a safe and sanitary place to live at a reduced price based on their earnings. The home that a person desires to live in has to be included in the program. It must also meet the Section 8 guidelines.
To qualify, you must meet the annual income restrictions. You can learn more and apply here.
The Vision-House
This non-profit organization provides in-between accommodations to single mothers and their dependents who don't have anywhere else to live.
It is a 2-year program. Vision-House requires single mothers' income to be thirty percent below the overall income of the community in which they want to live. They must be considered homeless at the time of enrollment. To learn more, go to their website
The Nurturing Network
This 501(c)(3) non-profit, charity organization helps women who are challenged with an unexpected pregnancy. They provide provisions during the pregnancy, and well after the child is born.
Services can include medical services, counseling, housing, legal assistance and help with locating employment. To learn more, visit their website
Low-Income House Coalition
A national agency that seeks to expand housing accessibility for people across the U.S. To find out more and to let your voice be heard click here.
(LIHTC) Low-income House Tax Credit Assistance Program
This agency gives property renters a tax credit if he or she offers affordable housing. With this program, the property owner reduces his tax liability. To learn more about qualifying as a property owner or as a low-income individual looking for housing, visit here.
4. Rental Assistance
Rental assistance programs are intended to help people with their rent. They either give people an allowance to use towards their rent or give money directly to the landlord to assist with rent.
Several agencies help single mothers with rental assistance:
The Salvation Army
The Salvation Army aids people in a lot of ways by using the money that they make in their stores. They help with housing for single mothers. They also provide food, rehabilitation and disaster relief. To learn more and see if you qualify, visit their website.
The Catholic Charities
The programs that this charity offers include providing info on food aid, support for finding affordable housing and reintegration to allow people to qualify for higher-paying jobs. You don't have to be a Catholic to be eligible for their services. To learn more, visit here.
The YWCA
The YWCA advocates for women's rights. They believe in justice, peace, dignity, and freedom for all women.
They offer programs and aid in housing, domestic violence cases, women's health plans, job training, primary childcare programs, literacy programs, veteran's programs and women's scholarship awards. To learn more about how the YWCA can assist you, go to their website.
We hope you found this listing of housing assistance for low-income mothers helpful. You might also like our page "Help & Assistance for Single Mothers"
You can find a complete list of our articles on Family Parenting.
There was a wedding procession going on somewhere in the outskirts of Tamil Nadu, a simple one. The bride was sitting nervously, a bit curious, all set for her new life.
Her name was Selvi, a teenage girl waiting for the procession to get over. Selvi was the third daughter of Nagpal. Selvi's mother had passed away when she was seven years. She had five sisters and three brothers, they were all raised by a single father. It was tough for Nagpal, but he was determined to raise his children without getting married again. Due to a financial crisis, Selvi had to discontinue her studies. She managed to study till the eighth grade from south Tamil Nadu university. Selvi shifted to Mumbai after her wedding.
Her marriage was running smoothly, with life's ups and downs, but she was happy. Her husband supported her in every way, but due to language problems (she knew no other language except Telugu), she couldn't find a job. The couple was blessed with one daughter and one son. soon, Selvi was expecting a third one.
That year was a blessed year as Selvi's husband had a promotion too. It was Diwali, Selvi's husband had to stay late at the office for some work. "Don't go to work, dear, leaving me alone. I might have to rush to the hospital any moment," said Selvi. "It's just a day's work, I will return in the evening," said her husband. Selvi said goodbye, unwillingly. She was worried and nervous too. "What if the delivery date is today, what will I do?" This thought was troubling her mind continuously. The evening passed, and Selvi's husband didn't return.
The time passed from dawn to noon to night, without any information about her husband Karunanidhi's whereabouts. "There might be some additional work at the office which might have held him back," Selvis's conscience reassured, but she was a little worried. Then the phone rang enquiring, "Are you Mrs Karunidhi?" "Yes", said Selvi. "Please, come to the civil hospital immediately," said the caller. "Why? Is everything fine? What happened?" "He is fine; he wants to talk to you; I am his boss," was his reply.
At the hospital, Selvi was guided to a room, followed by Karunanidhi's boss. Karunanidhi was in the ICU. He had suffered a sudden respiratory tract infection, a blockage of the respiratory tract as he was an asthmatic patient. He didn't want Selvi to be informed, but because his condition was critical, his boss did not have any other option. Karunanidhi died in the evening.
Selvi, who was ninth months pregnant at the time, stood still beside his dead body. No complaints, she just stood straight. She fell unconscious and was shifted to the labour room. She was blessed with a second daughter. In the ward, she looked towards her children, "Why me? I lost my mother when I was young, and now I've lost my husband." "God gives troubles to his strong angels, now be strong and think about your kids," replied Selvi's brother who stayed with her in the adjacent room.
Being a single mom is difficult, but being a homemaker when your hubby dies is the toughest. She could not find any job due to her language problem but had to search for one to feed her children. Karunanidhi's boss bought a sewing machine for Selvi, and she started stitching suitcase covers. She used to earn very little, which was not sufficient to raise three kids. Selvi's brother bought her a grinder so that she could make idli batter at home and she could sell that on the weekends.
Days were tough, but she had to work hard for her kids. She was determined to raise her children with courage and confidence. She was advised by many to remarry because she was pretty young, but she refused reluctantly. She said that her three kids are her life. The struggle at that time was beyond imagination, and she was inconsolable. Selvi's brother turned into a father figure for the kids and supported them financially at that time. Her children were interested in studies, but due to the circumstances, they had to quit their studies and start working when they were very young. The age when youngsters enjoy at college, they had to work to support their mother.
Finally, Selvi's hard work and determination paid off; her three children had grown into three mature adults and are well-settled now. Everything is good now, but Karunanidhi is missed by his family.
Hats off to all the single mothers, and kudos to their determination towards raising their children on their own. They don't remarry for their kids and face struggles of life alone just to see their children happy. Their love is so selfless.
Selvi's children value the pains and struggle their mother went through while raising them. Her responsibility was over, and now it was their turn to pay back. This was Selvi's story, A single mom, everyone called her Amma, but her children called her their "IRON LADY."
Disclaimer: The views, opinions and positions (including content in any form) expressed within this post are those of the author alone. The accuracy, completeness and validity of any statements made within this article are not guaranteed. We accept no liability for any errors, omissions or representations. The responsibility for intellectual property rights of this content rests with the author and any liability with regards to infringement of intellectual property rights remains with him/her.
First of all, to be single in the 21st century is completely and utterly ordinary. In fact, in the U.S. there are nearly as many adults who are not married as are married. And of those who are unmarried, close to two thirds have never been married. Furthermore, a Pew Research Centre study estimated that by the time today's young people reach their 50s, about one quarter of them will have been single all of their lives.
Fewer women than ever before are financially dependent on a spouse. Not only is being single no longer as stigmatised as it once was, but it may actually bring value to your life. More than a dozen studies have shown that when people marry, they become no happier than they were when they were single – aside from a short honeymoon period (Luhmann et al., 2012).
Not only are married people no happier than single people, those who remain single may actually derive other benefits from their singlehood. A study of over 10,000 Australian women in their 70's discovered that lifelong single women who had no kids were more optimistic and less stressed than married women (with or without kids). They were also the most highly educated and volunteered more, had the healthiest body mass index, and were the least likely to be smokers or to be diagnosed with a major illness.
Feeling Left Behind
Many people are now choosing to remain single, no longer put off by the possible stigmatisation, judgement, and unwarranted pity of others. Many people are now actively deciding that they want to live a different life, focus on their career, focus on their interests, rather than searching for 'the one' and raising children.
But what about those that are not single by choice. Spending your teens and your twenties with your friends can be a great time with lots of fun and adventures, but what happens when your friends find their own partners and, one by one, they start to cancel on you in favour of focusing on their blossoming relationship.
It's hard not to feel left out when everyone else is paired off. Suddenly there is a feeling of loneliness or even jealousy. There might be a sense that if you don't make all the plans to see your friends, you'll never see them at all – especially once they start to have children and build a family of their own.
Research shows that when couples move in together or get married, they become more insular, and this includes spending less time with their friends. Some couples even forget that the word 'I' exists and favour using 'we' instead, as in; 'we're fine' as a response to 'How are you?'
Being single with a group of friends can be a fun time; swapping stories of bad dates, awkward encounters, and near-misses. But when you are the only single friend left, you might suddenly feel like you don't want to continue sharing these once-funny stories. There can be a dread that your former ally will go home and snigger about these stories with their perfect partner and pity their single friend. This most likely isn't the case, but it can be easy to imagine after a long period of unchosen singlehood.
Embrace Singlehood
As mentioned, many people are now choosing the single life over spending their time searching for 'the one'. As Sasha Cagen, author of Quirkyalone, puts it, you need to "inhabit singledom as your natural resting state… there is no patience for dating just for the sake of not being alone."
But how do you live the single life, happily, if you are not actively choosing to be single?
Immerse yourself in meaningful activities, and live in the now. Happiness in general is more about your mindset and how you spend your time than about your relationship status.
Recognise that not all of your thoughts are facts. Very often, negative thoughts pop into our heads without us even realising it. Eventually, we can start to believe these thoughts as gospel. But it is important to question these thoughts, look at the patterns, when do these thoughts tend to pop up? What is the opposite of this negative thought? For example if your negative thought is 'I'm not good enough for that guy' try thinking something along the lines of 'I'm not going to settle for a relationship with someone who doesn't appreciate me'.
Don't wait to be in a relationship to pursue your goals. A lot of the time we can be guilty of thinking that our life will begin once we are married or living with our spouse – like we are in some kind of limbo until then. Ask yourself, how would your life change once you are in a relationship? Maybe you would travel more, maybe you would start looking to buy a flat, or maybe you would start thinking about having children. These are all things (with the magic of modern science) that we can start working on without a partner.
Use your past to inform your future, but not to sabotage it. Bad relationships can stick with us for a long time, causing you to perhaps lose trust in people or to expect the worst in others or yourself. We can also be guilty of looking at the past through rose tinted glasses – we remember the good and forget the bad. It is important not to compare your ex to your current partner or date – they may have different qualities or looks but that doesn't make one worse than the other. We can, however, use our past to inform our future – think about the qualities in previous partners that you appreciate and those that were red flags for you and adjust your search accordingly.
Don't put your date on a pedestal. Thinking that the next date could be 'the one' puts a lot of pressure on the date and can make you feel a little crazy. Furthermore, if you desperately want and hope that your next date will turn into a relationship, you can be blinded to some serious red flags.
Do put yourself on a pedestal.Don't think that you have to change yourself in order to be dateable. The more that you change yourself, the harder it is to keep up the facade, the more exhausting the relationship becomes, and the more unhappy you will become.
Tell your friends how you feel. If you are feeling left behind by your friends, it is perfectly okay to express this to them. They may not be able to keep up with your original social routine, especially if they have their own children, but they may empathise with you more.
In many western countries, we are led to believe in a world of meritocracy – that good things come to those who deserve them. So, if we are not in a relationship, we may come to believe that we don't deserve love, happiness, or companionship. However, it is important to remember that dating is all about compatibility and timing, and waiting for these to be aligned can be exhausting. Furthermore, as discussed in our blog on the impact of dating apps, the overwhelming amount of choice in partner is causing daters to be less tolerant of imperfect dates.
Those of you who are currently single should revel in the fact that you have been selective up until now. There are plenty of unhappy couples in the world who perhaps started their relationship too young, before they knew who they really were and what they wanted in life. You should be proud of not settling for any old relationship just for the sake of being in a relationship. Get to know who you are, what you want in life, and what you want in a partner.
If you'd like to process your feelings about relationships or dating with an experienced therapist – and perhaps explore your relationship patterns – then get in touch. We have sessions available seven days a week at our Clapham and Tooting centres. Contact our team by calling 020 8673 4545 or emailing [email protected]
Badethpr
Newbie
Hi, I just signed up for the Express Entry. I included my son on my application so I could bring him with me. My concern is, what will be the arrangement for me and my son if all goes well? Of course I am new to this country, what do you guys think is going to happen? I see, it is illegal to leave my kid home alone while I am working. Can anyone share their insights with me on how my situation can work out well for me and my kid? He is 6 years old by the way. I just don't want to be away from my kid.
jordo
Hero Member
Hi, I just signed up for the Express Entry. I included my son on my application so I could bring him with me. My concern is, what will be the arrangement for me and my son if all goes well? Of course I am new to this country, what do you guys think is going to happen? I see, it is illegal to leave my kid home alone while I am working. Can anyone share their insights with me on how my situation can work out well for me and my kid? He is 6 years old by the way. I just don't want to be away from my kid.
There are a few hurdles that single parents need to overcome even before getting to Canada. Things that CIC will be requiring include: (assuming the reason you're a single parent is divorce from the child's other parent)
1. divorce papers/custody plan specifically allowing the child to be removed from his home state/country to immigrate to Canada.
2. IMM5604 form signed by the non-accompanying parent.
3. The child will require a passport (which may involve getting the other parent's cooperation)
But yes, in Canada, children are generally not allowed to be home by themselves at a young age, and as certainly as young as 6. You may need to find a daycare or after school program if you don't have another responsible adult you know you can trust your child with.
As a PR, both you and the child do need to be able to be reside inside Canada at least 730 days in a 5 year span.
Millions of single parents navigate work-life balance every day—without a co-pilot. It can be a challenging way of life from both perspectives: as a parent and also as an employee.
How can you balance your need to be a good, involved parent with your work? Get tips for how to thrive in the workplace as a single parent.
Seek Out Family-Friendly Companies
When it comes to accommodating employees with kids, not all companies have the same policies and attitudes. Search online for lists of family-friendly companies. During your interview, look for signs that the company is accommodating to parents.
Either before or after the interview, check on LinkedIn for connections you might have at the company. If any are parents, ask for their take on the company's attitude and policies toward working parents. You might also be able to get insight through reviews on sites like Glassdoor.
If you find that your current field doesn't work for you as a single parent and you want to shift to a new role, explore our list of best jobs for working parents.
Be Open with Your Manager
If you are currently employed and become a single parent, it's worth it to be open with your manager—even if you're a private person. Sharing your situation will increase your manager's sympathy and help him or her understand why you're turning down opportunities or unexpectedly need to work from home due to child-related circumstances.
It's possible that sharing your situation with others, from your manager to HR, will reveal options at work that you weren't aware of, such as a reduced-rate childcare perk offered by the company or the ability to work a flexible schedule (more on that below!).
Figure Our Your Schedule
When you're a single parent, juggling your schedule is a constant challenge. You have the hours when you need to be working and the hours when you need to be parenting—sometimes, these two categories might overlap.
Consider looking for jobs at companies where working a flexible schedule is an option.
You can also explore this option at your current workplace, talking to your human resources representative and your manager about the possibilities. A part-time job might be the answer or a day each week when you can work from home.
Find out more information on flexible schedules, along with tips on how to ask your employer for this schedule.
Merge Your Work and Home Calendars
To avoid moments where the much-anticipated dance recital and that essential Q3 meeting fall on the same day and time, combine your personal and work calendars. That way, it'll be easier to see scheduling conflicts in advance and avoid them.
Delegate, and Accept Help
Even as a single parent, you probably can't handle everything solo. If you have friends and family who are available to help out, accept their offers.
And at work, try to abandon any go-it-alone attitude. If you have a team, be part of it, and not a solo operator. If you supervise staffers, give them responsibilities. An intern can tackle an expense report, with you reviewing at the end. A staffer can write the first draft of office-wide correspondence and then eventually take on the task completely.
Delegating responsibilities is ultimately helpful to the people you supervise—by letting people handle additional tasks, you're letting them know you trust them, and you're also helping them build skills and add bullet points to their resumes.
Set Expectations
Either at your current job, or during your job interview and early days at a new company, strive to set expectations. If you can travel for work, but only if you have three weeks' advance notice, make that clear.
If you are eager to lead projects, but need to be able to work from home to get an hour back in transportation time, say so.
If you'll need to miss a few hours of work every few months for parent-teacher conferences or school performances, talk to your manager about the best way for you to make up those hours.
Setting expectations in advance will reduce surprises for both you and your managers and set you up on a path where you can succeed as an employee (and have your needs as a parent accommodated).
Be a Good Worker
Even if you land at a company that's accommodating to your needs as a single parent, you still need to be a good employee. When you're at work, so long as there isn't a crisis with your kids, doing your job should be your primary focus. Even the most understanding employer and company still has a bottom line that's related to the company's success, and work getting done.
Think Through Your Boundaries
Some experts may recommend that you make the boundaries between home and work firm—when you're at work, focus only on working, and at home, focus solely on your kid. That's one option, and may work for you.
But you may also find that it's helpful to leave work early and answer emails at home while your child does homework.
When it comes to being a single, working parent, there's probably no one right strategy, so do your best to find the option that makes sense for you, your kids, and your workplace.
In This Article
Being a single parent is not always a choice. In most cases, it is always fate. It comes with its own share of fun and challenges.
Difficulties of single parenting can plague an individual , sapping them of their energy, confidence, and happiness.
What is a single-parent family ? A family consisting of children headed by a single parent.
Single parent's problems include having to adapt to a drop in income, a compromised lifestyle, and even a change in house or neighborhood.
Challenges of single parenting, especially being a single mother, are overwhelming. It requires a single parent to combine the roles of two people with raising the children and running the house.
The parenting problems surpass the rewards, making it the most challenging situation for any parent. The single parenting challenges differ from both males and females, worsened by the inclusion of children in the mix.
Death, divorce , and separation rob parents of the joys of companionship and sharing of responsibilities.
Here are a few single parenting issues and single parent's struggles, along with some single parenting tips and solutions to single parenting.
1. Loneliness
You have to deal with the loss of a partner and the gap they left in your life.
One of the challenges of single parenthood is that there is no one to offer a shoulder to lean on. There is a part that your partner solely played in your life – Emotional fulfillment.
The grass isn't greener on the other side, either. It is also emotionally challenging when your partner has to live with the kids. And you have to come back to an empty house; this drains you emotionally.
Who will run to you after work?
The reality of all the memories of the good moments you shared with your spouse and the children dawns on you.
Replace negative thoughts in your mind with positive thinking to give you room to find yourself for the benefit of the children.
Redirect your energy to more productive activities. If you are in the custody of the children , then spend time with them. Remember, they look up to you for their emotional needs.
Similarly, the partner with no children must go the extra mile to socialize and engage in community activities to pass the time rather than wallow in pity.
2. Instilling discipline in children
Single parenting is full of challenges. A partner with children may find it difficult to instill discipline.
Because of the emotional stress, some of the children engage in truant activities as a gesture to get the attention of both the parents .
Being a single mother can leave you wondering how to navigate the unknown avenues of single parenting . One of the problems faced by single mothers is a lack of discipline.
Such struggles of being a single parent often deplete the parent of all energy to pursue their own interests.
Children may also give a solo parent an emotionally tough time, especially when they realize that you do not communicate with your partner.
They give you parallel information for their own selfish interests. You need to brace yourself for these single-parent issues and not let single parent stress crush your spirit.
Moreover, another downside of single parenting is financial responsibility.
The extra financial burden may also limit your time with them; children left on their own with no proper guidance may develop defiant behavior, which inhibits disciplinary measures from a single parent.
Prior to the divorce, set your boundaries and agree on the best way to handle discipline and co-parenting . Regularly communicate to your partner to teach discipline to the children before you fail to instill the right morals.
Being a single parent due to your spouse's death can come with additional responsibilities. But don't let the challenges of being a single parent exhaust you.
After the death of a spouse, a single parent can engage their extended family to act as an authority figure to counter the absence of the other parent. This is only effective when there is a close tie over time.
Relationship counselors and psychologists also come in hand y to deal with emotional instability in the children that brew indiscipline as an after-effect of single parenting.
3. Low self-esteem
One of the problems faced by single parents in society is bearing the brunt of harsh societal judgment. Sometimes, society judges separated spouses instead of giving them the right support at this time.
Negative family members and friends give them a hard time coping with the situation, making them have self-doubt and low confidence as single parents.
One of the solutions to single parenting is not to let single parenting erode your self-confidence . Engage in activities that will help you regain your lost sense of self-worth.
Surround yourself with people who believe in you and understand your predicament without any judgment. Single parenting can be daunting. Engage in activities that build your confidence and get rid of self-doubt.
4. A sense of guilt
It is common for single parents to go on a guilt trip after a bitter divorce. Single parenting poses several questions in the mind of an estranged spouse.
What if I could have been patient with my spouse? How will the children judge me when they grow old? How come I have lost friends after the separation?
These unanswered questions of single parenting rob your innocence and only add to the difficulties of single parenting.
Trying to look at your fault and self-blame is not healthy for single parents . Accept the situation and be confident you made the right decision so as to look at the positive angle of the situation to forge ahead.
5. Financial burden
In a close family unit, each partner had a financial role in meeting monetary obligations. You may be in agreement on how to manage your finances , but the fact that you have to run two houses with the same finances is an uphill task.
Overbearing financial responsibilities is the most frustrating challenge for single parents.
You are now on your own; you have to spend more hours at work to meet all your financial needs.
If you have children, sit down with them, and agree on how to cut back on some of the luxuries so that you do not strain too much on trying to maintain the lifestyle at the expense of spending time with them-they need your presence at this trying time.
The faster you accept your situation as a single parent and adjust , the better it is for you and the children. You will heal faster if you allow a new partner in your life.
Becoming a single parent comes with its trials and triumphs. Single parenting doesn't need to be a tumultuous experience. With persistent efforts and steely resolve, you can surely turn single parenting into a positive life experience.
"Am I the only single mom feeling lonely out there?" asks Kelly B. Her words underscore a common plight for Circle of Moms members who are single parents. Danielle explains the feelings: "It is not getting any easier," she says, adding that she has been alone with her daughter since the one-year-old was six months old. "I have two best friends who help by coming to see us, and we get together with my Dad every week. It's just at night time when Arianna falls asleep I get extremely sad, lonely and emotional. Please help."
Loneliness is one of the most common emotions shared by single moms, especially following a divorce, as we struggle to rebuild a social life. It's hard not to feel isolated when you sense that your coupled friends are busy. You even start blaming yourself for your circumstances. But there's reason to be hopeful. Here, Circle of Moms members share several ways to help alleviate the feelings of isolation and start building new relationships.
1. Remember, You are Not Alone
Understanding that you are not alone helps single moms recover from the feeling that something is wrong with them or that they are not normal, say Circle of Moms members. It's a first step to rebuilding your confidence and knowing that it's not just happening to you, says Sol A. She explains: "Raising a kid alone is really hard, but probably the best thing you can do is make yourself better. We single moms should not dwell on sadness or depression at times and the feeling that we are alone in this world. We are not. In fact, we have friends and families. You can study more, or open up a business that you are really interested in. Or take the time to teach your baby and show her the world. . . . take each day as it comes but do not forget to make plans for you and your baby. That's the most important thing."
2. Lean on Your Support Network
Finding yourself suddenly alone as a single mom is when it is most important to take your friends and family up on offers for support, say Circle of Moms members like Cheryl H. "After a while I kind of got used to being lonely but then I started to make a few friends around my house and it got less lonely," she shares. "I also called some of my friends, both [some] who are parents and [some] who are not, and [got] together with them a few times a week. Make sure to make time with friends and family when you can, and just go day by day."
Candice C. has taken the edge off the loneliness by spending time with family. "I know the feeling," she says. "It comes and goes for me. Some days are lonelier than others. I also spend a lot of time with my parents, just visiting, because they are close."
3. Stay Busy
When your normal life routine is interrupted by divorce, keeping yourself busy can ease the initial sting of being and feeling alone, Circle of Moms members agree. "The only way I keep my sanity is by never sitting still," says Sue S. "I go to play groups four days a week, swimming, [the] park, long walks, anything so I don't have time to sit and think. Then bedtime for the children arrives and if there is nothing good on TV, I clean the house, iron clothes, and do crosswords. Again, anything to stop me thinking. Then, when I know I am that tired that I will fall straight asleep, I go to bed."
Mandi C. also finds that staying busy staves off the loneliness. "At night I try and do things that keep my mind off of not having a boyfriend by reading, watching a movie or [doing] chores around the house," she says.
4. Focus on the Positive
While she says it's easy to get overwhelmed by the loneliness that comes from being a single mom, Candice C. has tried to overcome these feelings by focusing on what is going on that is positive in her life and imagining what lies ahead. And, if all else fails, she heads to the mall to ease the isolation. "I live at the mall just to get out of being in the house alone," she says about the weekends her children are at their father's.
"Having no one to share the joys and sorrows with can be a lonely feeling. But, I try to think of the positive things and that is that I am providing a safe place for my children to fall. I know they will always reach out to me and they rely on [me] as the most special person in their world. In the end, I know I will be stronger for having survived all of this. It doesn't change the loneliness but it helps [me] cope."
5. Put Your Energy into Your Kids
One strategy to block the pain of loneliness is to focus in on your children's lives. "[Immerse] yourself in your kids," says Maranda B. She suggests finding things to do with them, to let them know that they are the most important things in your life, and that this will help the loneliness pass. "When it is just you guys you will realize that. . . they need you and you need them."
Rhiannon agrees, with a caveat: "I am recently separated from my husband and really miss being a couple," she says. "Throw yourself into being a mommy, but don't forget that you are a woman too, with your own needs. Sunday nights are 'me' nights. I do the whole beauty thing – bath, scrub moisturizing, things to make me feel good about myself."
6. Reach Out
Don't wait for friends – new or old – to come looking for you, recommend several Circle of Moms members. Being a single mom is about being courageous on a number of fronts, explains Terri J.
Some specific suggestions include joining support groups for single moms, churches, book clubs and other activities you might be interested in. Terri, who has found joining single parent support groups to be a salve for loneliness, shares that, "It helps a lot when you become friends with single parents [who] are going through the same thing you are going through because you know that you are not the only one [who] is having a rough life."
Donna P. reaches out to online single parent support groups she finds on Facebook. "I tend to go on Facebook and talk to people and join single parent groups and make new Facebook friends and talk to them," she shares. "I am looking for a hobby to do at night when my son sleeps, but I just don't know what to do."
7. Allow Yourself to Grow
Dealing with loneliness, and overcoming it can be a life-changing event that shows your children you have a lot of courage. To start, you have to learn how to take care of yourself and manage feelings that would otherwise drag you down, says Michelle F:
"My son is 17 months and I've been (basically) single since he was born," she says. "It is super lonely, especially if you don't have friends. I moved to this tiny town after my ex and I separated because I had to live with my mom since I had no job/money/support. We rarely do stuff, it's super hard to fit in a small town, my son freaks out with babysitters and I've no spare time after work and school. But I have learned to take it one day at a time. That's how I do it. You can't ignore your sadness but you can't let it drag you down too often. Every so often let your self have a good cry, but then brush it off and push on. Remember, nothing lasts forever. I have realized that this time alone has changed me: I am stronger and more self-sufficient than I ever was before. I know I can do most anything on my own (whether or not I wanted to). Maybe look at this time as a chance to really get to know yourself without the influence of a partner."
How do you help fight off the loneliness?
The views expressed in this article are those of the author and do not necessarily represent the views of, and should not be attributed to, POPSUGAR.
Mothers are arguably some of the best multi-taskers in the world today. The sheer amount of responsibilities they need to juggle makes them a combination of nurturer, caregiver, teacher, nurse, cheerleader, disciplinarian and more. I would know—I'm a mother, myself. If there is something even more challenging than being a mother, though, it is being a single mother with no parents to help you out.
My situation is a little different from other single mothers, however. Aside from the aforementioned roles, I also took on the additional roles of full-time student and part-time worker. Thankfully, I've learned enough from the University of Hard Knocks with respect to balancing school and family life. Most of my time is devoted to caring for my children. My studies take second place, with work coming in third and the remaining fraction of my time left for the rest.
Unfortunately, juggling all of the things I've mentioned above does not necessarily translate into calmness and ease all the time. In fact, it often leads to role strain. There are times when I actually wish I had help in the form of a helpmate—someone who could look after the kids while I sought that much-needed break. My children are precious to me, yet there are admittedly days when they seem semi-precious. This most often happens when their needs prevent me from keeping up with my homework. Sometimes, my assignments have to take a backseat to more pressing needs like feeding them, cleaning them or helping them with their own assignments. My social life is almost non-existent as a result of this (Szakaly, "Role Strain in Caregiving").
The good news is that my part-time job doesn't really feel like work. In fact, it feels more like an interesting diversion—a chance to go out and meet new people and help someone out. The benefits work both ways: the people I reach out get their needs met and I get the chance to forget my own problems for a while (Howe, "Meeting the Challenge of Being a Single Mom"). It is also a great opportunity for me to connect with someone other than my kids and it helps me grow in a fun way.
Then there are the rough days when the frustration sets in. During these dark times, I continuously remind myself of my reason for doing this precarious balancing act: to provide a better life for my kids. When they are sleeping, I take the time to ground myself, to pray and to ask God for the strength to do what is right (Szakaly, "Role Strain in Caregiving").
At first glance, it would seem as if I am the sum of these statuses and nothing more. Most people look at me and see a struggling mother, a part-time worker and a student, and rightly so, for these things are part of my current life. However, I am working hard to be more than just them. I know that God put me on Earth for a reason. Part of my life's meaning comes from discovering that reason and living it out to the best of my ability. One day, I will not only live out my potential—I will transcend it as well.
In closing, I see my status as a single mother as a supreme challenge. It tests my conviction and my courage on a daily basis to the point where I question and doubt myself. Nevertheless, all it takes is a prayer and one look at my sleeping children to get me back on track. As God has showed me time and time again, it is in dying to myself daily and in trusting Him completely that I discover the person that I really am and the life that I am truly meant to live.
Reader Starting Over writes,
My husband cheated on me while we were engaged (with a married woman at his work), then he cheated again while I was pregnant with my son last year. I'm still living under the same roof as him mainly because I don't have a place to go. He is a good dad but I'm not sure how to start a new life for myself. Can you help?
Good for you for deciding to get out of this relationship. While cheating doesn't necessarily mean a marriage has to be over, cheating multiple times (and starting even before marriage) usually does. There are many things you'll need to do in order to start your new life, including getting your finances in order, finding a place to live, and working with a mediator or lawyer to make sure that your children receive adequate emotional and financial support from each parent. Also, you're going to need to create an identity for yourself as a single mom, which is the part that I'll discuss here.
It is pretty challenging to start anew as a single parent, and I highly recommend the following:
Make friends
Lean on existing friends/family
Prioritize your health
Stop doing extra stuff that doesn't matter and only serves to stress you out.
It is essential that you find some others single moms to hang out with. Although you can certainly make friends with partnered moms too, it is easiest to confide in another single mom who may understand you more easily. Meetup.com is a great source of groups, and you may find lots of single parent groups online too. You are going to need people to have fun with, and to trade babysitting with, and to complain about your kids with.
Don't forget that you likely already have at least a few people who can support you already. People will vary in how much time and what resources they have, like your sister may be able to babysit but your best friend may be great for calling or texting every day. You want to spend time with people who knew you before your marriage, who know you for a long time, and who know that you will get through this and come out on the other side.
You need to focus on your physical and emotional health, so you can stay strong for your kids, and for yourself. A therapist can be very useful during divorce, and I see many clients for the first time during their separations or divorces. If you can exercise a few times a week, this can help keep your mood and self-esteem up. And it is more important to get enough sleep than just about anything.
And, since you need to focus on the big picture now, you need to not sweat the small stuff. Moms try so hard to be perfect, but they really just have to be what psychologists call "good enough." This means that you may stop making crafts or keeping a spotless house or baking, or conversely, if you enjoy those things, do them more. You are going to be in survival mode for a while, until you get into the routine of your new life on your own, so you need to streamline, as I advised this woman in a very different situation that still has many similarities. You can also read the book The Divorce Recovery Workbook, which can be helpful for working through pain and building a new life.
Good luck to you, and keep me updated. Till we meet again, I remain, The Blogapist Who Says, Also Find Some Support Groups For Divorcing People In Your Area.
This blog is not intended as medical advice or diagnosis and should in no way replace consultation with a medical professional. If you try this advice and it does not work for you, you cannot sue me. This is only my opinion, based on my background, training, and experience as a therapist and person.
By Sarah Kowalski — Written on Jan 23, 2018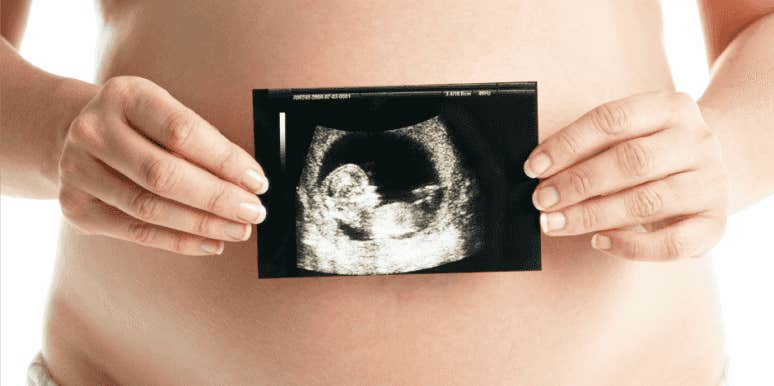 Pregnancy is an exciting time to celebrate a new life growing within. But it can also produce a lot of anxiety.
It's daunting to manage the normal physical discomforts of pregnancy, get proper nutrition, attend prenatal checkups, communicate with the insurance company, choose a birth plan and care provider, and prepare for the arrival of a newborn. Even with a partner to help share the tasks, the list of things to attend to is vast and overwhelming.
But many women do not have a partner to help them through pregnancy. Many women find themselves blindsided by being single and pregnant because of a recent divorce or separation, widowhood, or other unplanned circumstance.
For others who consciously decided to have a baby on their own — usually because of waning fertility in the face of no partner — it can be a relief to be pregnant after putting so much effort and money into trying to conceive. But that doesn't make solo pregnancy any easier.
No matter what your circumstances, solo pregnancy and the prospect of single motherhood can be worrisome.
Imagine you suffer from morning sickness or get put on bed rest — how do you get groceries, prepare food, take out the trash and complete other day-to-day chores? Add another child to the mix and many women find themselves completely overwhelmed.
I'm a planner and usually very prepared. When I was pregnant alone, I had a long list of friends I could call upon. But I learned quickly that there is no way you can plan for every contingency.
Completely unforeseen emergencies arose that I could not have anticipated, which required me to be flexible, resourceful and downright courageous. For example, when I was six months pregnant, I found myself lifting my very sick 70-pound dog down a flight of stairs and into the car to rush her to the hospital.
And, when at 37 weeks pregnant, I suddenly experienced symptoms of high blood pressure and needed to be admitted to the hospital immediately for fear of pre-eclampsia. I drove myself to the hospital in the early dawn when none of the people I had lined up to accompany me at my birth were awake or could arrive to my house in time to drive me there.
What should you do if you find yourself expecting a baby alone?
Follow these 6 steps to survive a solo pregnancy:
1. Get support.
The most important thing for a single mom is the ability to ask for support. You will not be able to do this alone — so drop your hang-ups about asking and receiving help NOW.
Figure out as many aspects of support as you can ahead of time. Do you need to move in with family, allow others to stay with you, cook food for you or set up a Mealtrain for you after you give birth or if you get put onto bed rest? (I recommend MealTrainPlus or other services that will allow you to schedule rides, pet or garden care, as well as meals.)
Ask friends to come to doctor's appointments with you. Figure out who can be present at your birth, with you when you first go into labor at home and drive you to and from the hospital. (P.S. I've created a planning sheet you can download to help you brainstorm and plan as much help as possible).
2. Get acquainted with service providers.
It's also important to gather a list of service providers you can call on to get the help you need. When I was pregnant alone, my parents were far away and too old to provide any help with much of what I needed. I got familiar with the various ways I could hire trustworthy people to help me using Nextdoor to ask neighbors for recommendations or other services like TaskRabbit or Thumbtack. I discovered all the ways I could order groceries and food easily. I knew who I could call to help me put together a crib, and install shelves.
3. Hire a doula.
Although I had an elaborate birth plan and a team of friends to help, I hired a birth doula to be present at my birth so that I was not dependent on favors from friends. I knew I was going to need help from my friends for years to come, and I did not want to tax them unnecessarily during what ended up being a very long and protracted process. Unlike a partner, who would likely have the dedication and stamina to be by my side for all of labor, birth and delivery, my friends had commitments of their own they needed to attend to. Having a doula present at all times relieved the pressure on my friends and provided me a much needed continuity of support. My friends were able to be there for key moments but didn't feel the pressure of needing to stay continuously for hours and hours.
4. Find support networks.
I also tapped into the network of fellow solo moms by choice in my area to get info about resources and support while I was pregnant.
Since my son's birth, I have befriended other moms in my son's preschool who are willing to lend me a hand. Early on I joined a co-working space for mom's that provided cheap childcare and a cadre of women trying to work with little ones around. I also found that my local YMCA provided affordable childcare and amazing community.
In old age, lifelong singles who chose single life have no regrets
Posted January 26, 2015
When people who have been single all their lives get to their later years, some are leading happy lives with no big regrets and others are much less contented with how their lives have unfolded. What predicts who will end up joyful about their lives lived single, even in old age, and who ends up regretful?
The two main approaches to answering such questions are (1) studies based on large numbers of participants, sometimes representative national samples, who answer brief survey questions; and (2) studies based on small numbers of people (not representative samples), who are usually interviewed in person and in depth.
A recently published study is based on the latter approach. Irish men and women who had been single for life were interviewed in 2012, when they were between 65 and 86 years old. The 26 participants included singles who were middle class and working class, urban and rural. None had ever cohabited.
For the cohort in question, to be a young and single in Ireland had been challenging. As authors Virpi Timonen and Martha Doyle noted, "As young adults in the late 1950s, 1960s and in the 1970s, all participants had been socialized in a patriarchal society in which divorce and contraception were prohibited, and non-marital co-habitation and sexual relations were taboo."
In wide-ranging interviews, the many topics participants discussed included their backgrounds, work life, social life, family life, and their thoughts about living single from early adulthood up to the present. One factor was clearly the most significant in predicting whether they were, as 65+ year-olds, happy with their lifelong singlehood: whether they had chosen to be single.
Lifelong singles who did not choose to stay single ("single by constraint")
Two main structural constraints stood in the way of marriage for singles who did not choose to stay single for life. First, some had cared extensively and intensively for other family members who needed a great deal of help. Sometimes they cared for one needy person after another, and never did have a chance to pursue their own social lives. The second constraint came from demanding employment, usually working-class jobs with long hours.
When those who were single-by-constraint did pursue romantic relationships, they did not find satisfactory partners. The authors noted that Irish husbands and wives were often expected to adhere to strict gender roles, and single women who were resistant to such roles may have had an especially difficult time finding an egalitarian mate.
Reflecting on their current lives as seniors, those who were single by constraint (14 of the 26 participants) were likely to express regrets about their single status. Some were currently seeking romantic relationships. For working-class men, the economic barriers were not as formidable as they had been in their early adult years. As seniors, they had a state pension and subsidized housing.
Working-class women felt differently. Their regrets were more about not having daughters to care for them. They were not looking to marry.
Lifelong single people who chose to live single ("single by choice")
The single men and women who chose to be single said that they wanted to be single as young adults and they still wanted to be single now. The authors described them as "freedom-focused." They wanted to make their own choices about how to live, what they would and would not spend money on, how often to socialize, and with whom. They valued autonomy and often viewed married life as constraining.
Single people in Ireland who chose to be single often had the same experiences as the constrained singles in providing extensive care to relatives who needed help. But they did not view that caring as constraining. They said they chose to reciprocate the love and attention they received themselves as children.
The people who were single by choice told the interviewers that they enjoyed their own company, and appreciated the opportunity to pursue interests such as writing.
As one of the single-by-choice women said:
"I'm very glad I never married, yes, because I think I've had a chance to do much more….[Her married sister has the companionship of her husband, but…] you can't have too much bloody companionship, I'd like more peace on my own…my money I can fiddle around and nobody telling me I can't buy new curtains…so the independence…is priceless, in fact I can't see any advantage to being married."
In the conclusion of their paper, the authors begin by underscoring a point that they seem to realize is not obvious to many of their fellow academic colleagues, even though it should be:
"It is important to highlight the fact that singlehood was a conscious choice for many older people in their youth, and continues to be their unequivocal preference in later life."
Reference: Timonen, V., & Doyle, M. (2014). Life-long singlehood: intersections of the past and the present. Ageing & Society, 34, 1749-1770.
[Note. Sorry to have taken a bit longer between posts than usual. As you may have noticed, the PT site has been redesigned, and I have been holding out for that to be (nearly) finished. During the process, I have not been notified when comments were posted, and that is still continuing, but I can still access them – I just need to remember to go to look for them. Anyway, I'm sorry for any inconvenience to readers.]
[Photo is from Google images, available for reuse]
Celebrate her strength and let her know how proud you are with these messages.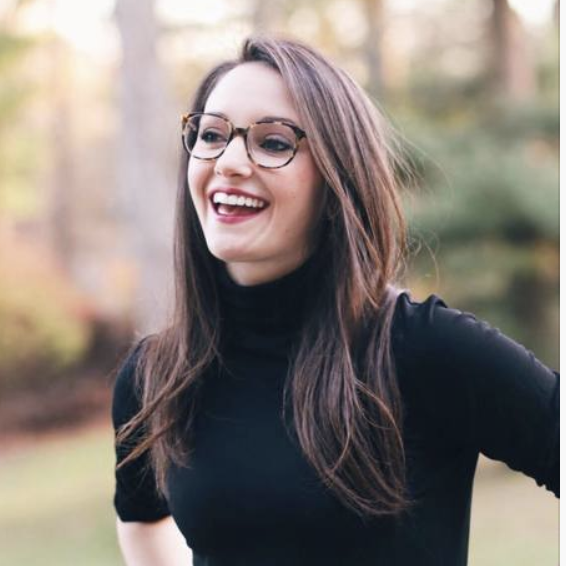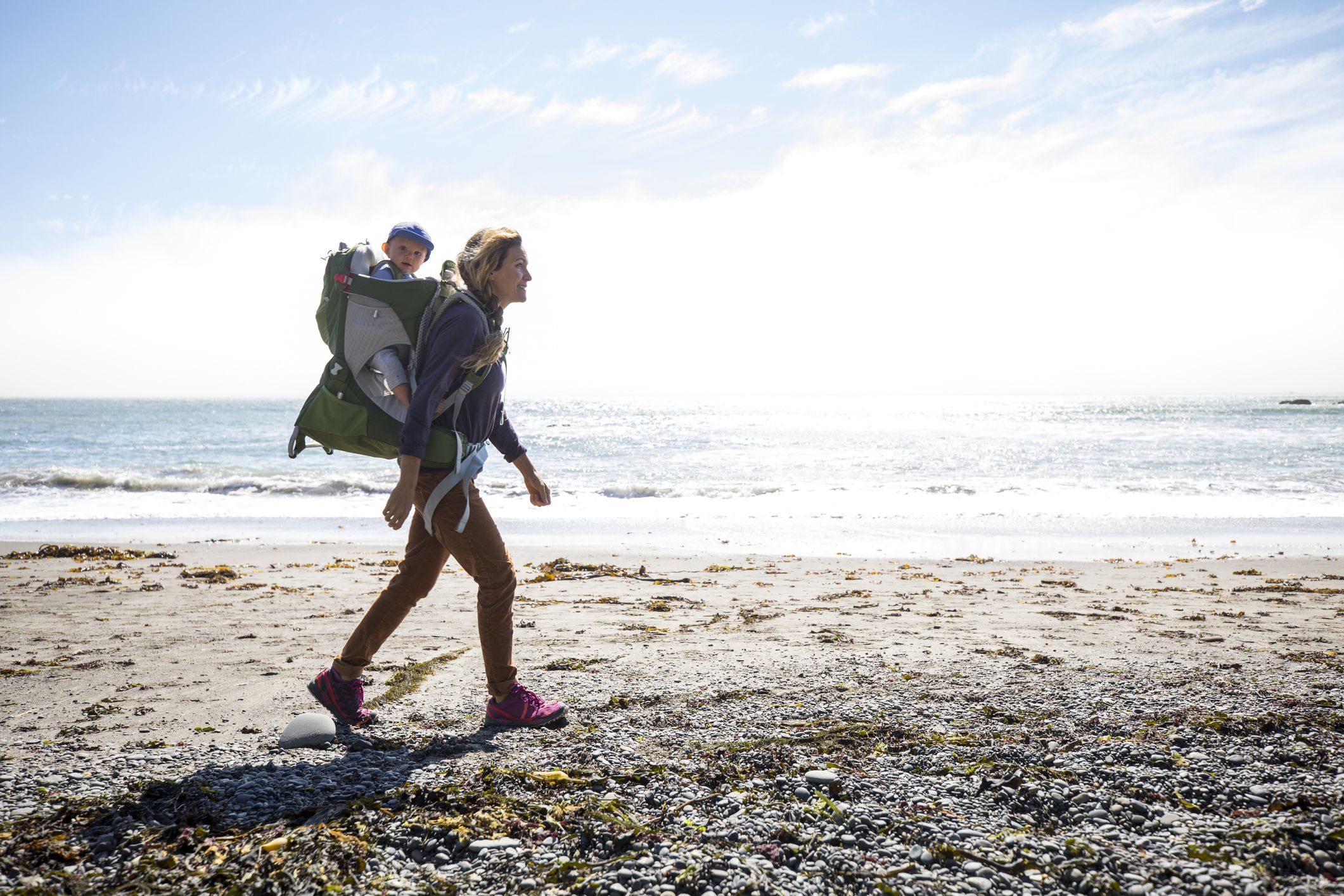 Let's pay tribute to the hard-working women of the world who do the heavy lifting of raising kids with strength and courage on their own. Whether by choice or happenstance, these women are a village all unto themselves, and these quotes about single moms and sayings about single motherhood capture all the hard work and emotions of the experience. As best-selling author Barbara Kingsolver said, "Sometimes the strength of motherhood is greater than natural laws."
These inspiring words from writers, musicians, activists, politicians, and more will remind solo moms that they aren't alone—and that they are, by definition, more or less superhuman. Whether you need a Mother's Day quote or otherwise motivational motherhood quote for a sweet card or simply are hoping to inspire yourself (in which case, we'd say to look to Diane Keaton: "The loves of my life are my children and my mother. I don't feel as if I need a man"), there's something here for everyone. We've even got a few mother-daughter quotes and mother-son quotes. The most important thing to remind yourself or your mother is that she may be single, but she's not alone. After all, as Kate Winslet put it, "You always have to carry on. And you can, because you have to."
By Laura Lifshitz | May 27th, 2019
Being a working single parent is tough.
Trying to find a job as a single parent is tougher—especially if you're an unemployed single parent.
Been there. Done that. Got the t-shirt, wrinkles, and stress-inducing memories to boot.
Even if you're working already, hunting for a new role and going through the interview process is nerve-wracking.
As a writer, interviewers could look up my work and know I was a single parent. If the company doesn't know that you're a parent and in particular, a single parent, I would recommend to not share that information unless someone asks you if you have children. Legally, they shouldn't at all—and you don't have to answer. It's up to you.
While I'd like to tell all of you that your single parent status won't come up during interviews thanks to proper HR protocol, that's not the case. I've had many interviews where hiring managers, potential coworkers and other staff have asked me either pointed questions or direct questions. In some cases, I had great responses prepared because I had been "down that road" before but in other cases, I either balked or got frustrated.
So, if this is you single parent about to go out into the world on an interview, take my advice and learn from my successes and failures, so you can find the job you need and want.
Here are a few questions that may be thrown your way, along with my advice on how to deal with these curveballs.
1. With your lifestyle, will you be able to get to the office each day?
I've had many people ask me this during an interview. Incredibly inappropriate, yes, but it happened.
What the person means is "Since you're a single parent, are you reliable?"
Even if you haven't figured out how your childcare situation, don't tell the person this and don't reveal that it could be hard in any way.
The proper response to this is either, "Absolutely, I can be in the office each day" or "There is nothing stopping me from being a successful and available employee onsite each day."
If the person pushes (which he or she shouldn't) to ask about childcare, don't reveal any potential issues you might have. Just say either "Yes, I have childcare" or "Yes, there is nothing that will prevent me from coming into the office."
If perhaps your child getting sick may bring up an issue, you can say:
"I will be in the office each day. If my child is sick, I may need to tend to him or her while working from home (if this is an option). If he's/she's sick an extended period, I will have help."
Typically, you will know if your role has telecommuting options or not as most jobs are open about their point of view either way. If you aren't sure, you can ask your recruiter (if you're using one) or if you know someone employed by the same company, just ask.
2. That's a long commute—can you make it in with your child?
I will never forget the rather nasty hiring manager who told me, "You live really far from here. How would you even get here with your kid?"
It was so off-putting and her tone was even worse if you could believe it.
How do you even manage to handle that direct question? Like this:
Say, "I've commuted this distance before and it's not a problem."
Try, "I have childcare arrangements and am expecting to commute this distance with any role I decide to take."
State, "I'm an experienced professional and certainly won't have any issues getting to work."
3. This job requires travel—will your family life get in the way of meeting the expectations of this role?
I got this doozy thrown at me when I wasn't expecting it. I didn't realize travel would be even involved in the position, but it looked like the role was asking me to travel 4-5 times a year. I had no idea how I would do it, but I winged it.
Don't say: I really don't know. I'll have to figure it out and get back to you.
Do say: No. I will have childcare arrangements during my travel times.
Don't say: Is travel really necessary for this role?
Do say: I look forward to traveling with the company and meet all expectations of the role, regardless of my home roles.
If you're feeling particularly anxious and know that travel will be a real hardship, you can ask: Will travel dates be made ahead of time if possible? Either way—I will be available for any travel requests.
4. Are you able to work late, or will childcare prevent you from fulfilling your job role?
I can't even tell you how many times I was asked this. There is only one good answer to that question:
"Yes, I will be able to work late."
Period. End of sentence. If you think the hours are going to be grueling, you can ask what the daily schedule is like and if it's too hard, you can pass on the job. Only you know if it's realistic for you to work a certain schedule or travel based on your childcare situation, income and career goals.
No matter what, remember: you don't have to answer direct questions about your family life in an interview. It's not right for people to ask but most likely, they will ask and it's better for you to be prepared ahead of time how to handle this, rather than balking and wracking your mind for an answer during the interview.