Have no idea where to start on sexy things to say to your man? We're here for you! Read on and you'll have a hefty repertoire of sexy things to say in no time.
The truth is, we all need to heat things up in the bedroom once in a while. A simple way to amp up your sex life is to introduce good ol' fashioned dirty talk!
Whether you're new to the dirty talk scene or are looking for a few new things to say, you've come to the right place.
Not only is good (sexy!) sex is a huge part of most exceptional relationships, but making a little extra love can also benefit your health! So- there's really no harm in trying to get more action in the bedroom. Say something sexy!
Start simple and test the waters. It is about finding out what both you and your man like. And you definitely don't want to nonstop sexy talk (that can be a bit much).
Have no idea where to start on sexy things to say to your man? We're here for you! Read on and you'll have a hefty repertoire of sexy things to say in no time.
Low and Slow
1. While he is out of the house, send him a text or e-mail letting him know you can't wait to see him later. Add the winking face for a little added mystery. 😉
2. Don't overthink it. Tell him he looks really good in those jeans. You don't have to let him know quite yet that you want to take them off! (But also, why not?)
3. Let him know you're thinking about last time. Try, "I can't stop thinking about last Friday" or "I can't wait to enjoy you again."
4. Never underestimate a "you're so hot." Just having him know you're that attracted to him is sure to spice up the night. "You look damn sexy right now," works, too.
5. "I love how you look at me when you're turned on." Or reverse it, "you turn me on so much when you look at me like that." He'll get the point either way.
Simple and Sexy Things to Say
6. Tell him that you want him, or rather that you need him, right now! The urgency of the request will undoubtedly turn you both on and set the mood!
7. "What do you want to do to me?" Not only will this give him a chance to contribute to the dirty talk, but it will no doubt get him thinking about everything he can do to ravish your body. Sounds like a win-win to me!
8. Tell your man how horny you are for him. Spare no detail! Really, share exactly what you're horny about.
9. Sit him down and slowly strip. Take off one piece of clothing at a time and ask him if he wants to see more. (Hint: he will.)
10. Teasingly ask him if he likes what he sees! You're welcome to put some sexy and special lingerie on under your clothes to show him, but we don't think he'll be complaining either way. Seduce him!
Is it Getting Hotter in Here?
11. Show him you're in control this time. Tell him to lay back and relax, that you've got everything covered. Time to show off those skills!
12. "I can't wait to have you inside of me." These are some of the most seductive words to say to a man. It is all about leading up to the big moment!
13. If you're into getting dominated and letting him take control, ask him if you can be his personal toy tonight.
14. "Tell me how badly you want to fuck me?"
15. Let him know exactly what YOU want. For example, "I love it when you slap my ass like that." Bonus- you also get to let him know what really turns you on so he can use it for next time!
More Than a Feeling
16. "You feel SO good!" His toes will be sure to curl when you're letting him know how good he feels inside of you.
17. Take it one step further and tell him how every inch of him feels. Adjectives we recommend: big, deep, perfect, huge, fulfilling, just to name a few. Get descriptive!
18. Tell your man where you're at. "I'm so close, you're going to make me orgasm."
19. Make sure he knows to keep going. "That right there!" "Please don't stop."
20. It's not all about how it feels! Tell him how he tastes. Something along the likes of, "you taste so good," or "I can't wait to taste you." Show him how eager you are.
Secure Your Spot on the Naughty List
21. "I want you to cum so hard." Having him hear that you are seriously invested in his sexual arousal can be super hot!
22. "Fuck me! Fuck me!" But mean it! It is easy to sound like a cheesy porno when you're dirty talking in the bedroom, but with confidence and truth behind your words, he won't be able to stand it much longer.
23. Get as kinky as you're comfortable! Be a bit more explicit by asking, "do you like feeling/fucking my tight pussy?"
24. Is roleplay your thing? Tell him he has been a bad boy and needs to be punished. Or ask him, "Mister, is there anything I can do to get a better grade?" There is no weird if you're both comfortable!
25. If you're in the domineering mood, tell him where to finish. Or better yet, ask him! "Where do you want to cum?" will always do the trick!
Need More Hot Tips?
Don't forget, it's not only what you say, but how you say it! Your body language can share a lot about how you're feeling, so get in the mood and bring out that confidence. The sexiest thing of all is when you truly mean what you say.
When you're reaching for sexy things to say, act as natural as you can, don't overdo it, and take it slow. There is no rush to join that naughty list!
And if you're looking for even more ways to seduce your man (or how to find one!) check out TopRomp, your guru on love, health, sex, and everything in between.
This article was co-authored by Cristina Morara. Cristina Morara is a Professional Matchmaker, Dating Coach, Relationship Expert, and the Founder of Stellar Hitch Private Matchmaking, a luxury matchmaking service based in Los Angeles that serves clients nationwide and internationally. As a former casting director, Cristina specializes in finding the perfect partner through her exclusive global network and detailed, warm approach. Cristina holds a BA in Communications and Psychology from Villanova University. Stellar Hitch has been featured in the Huffington Post, Chelsea Handler's Netflix documentary, ABC News, the Tonight Show, Voyage LA, and the Celebrity Perspective.
There are 10 references cited in this article, which can be found at the bottom of the page.
wikiHow marks an article as reader-approved once it receives enough positive feedback. This article has 16 testimonials from our readers, earning it our reader-approved status.
This article has been viewed 1,525,410 times.
Not sure how to act when the guy you're crushing on is around? You might feel nervous or awkward when you're talking to him, or maybe you don't know how to get his attention when you're hanging out in a group. Whatever you're struggling with, the good news is that it's totally possible to show your crush how awesome and fun you are when you're around him without overthinking things or making it awkward. We've put together some tips to show you how!
Remember – your pleasure comes first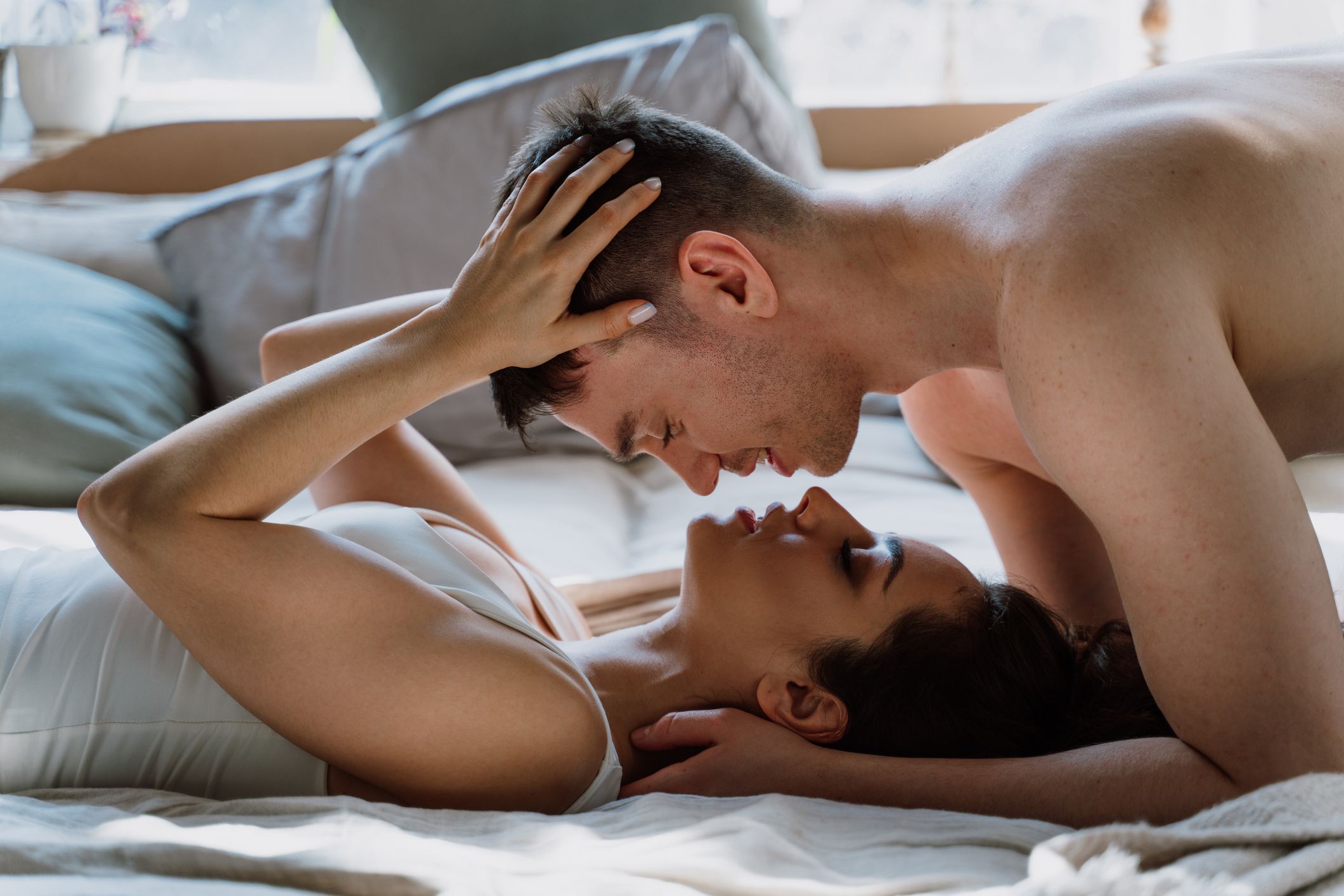 At WH, we're here to help you make your sex life better. And, in the time of sexual wellness hitting the mainstream (see: Boots' comprehensive range of sex toys and the boom of 'erotic audio', like the Dipsea app which has been downloaded 300,000 times since launching in 2018) you might be keen to speak more candidly about ways to enhance your time under the covers.
The more openly we talk about sex, the easier it becomes. Whether you're looking for ways to spice things up or are on the hunt for broadening your sexual repertoire – we've rounded up some of the best sex tips for women – because we all deserve to be having great sex.
How can you learn some new sex tips for women?
Let's get started. Enter: our handy sex tips for women guide. (FYI, these are targeted at women who have sex with men or people who have penises, but many of the points can be applied to folk of any gender.) To compile them, WH spoke to some of the best sex experts around the globe to find out the stops you need to know about, and how you can get them going.
You'll probably already know some of these sex tips for women, but we guarantee you'll learn a thing or two about some unexpected turn-ons for both you and them.
Remember: your pleasure is just as important as your partner's – so if you're not into any of the suggestions, skip 'em. And while this list primarily consists of sex advice to help you become 'better in bed' – it's also worth remembering that confidence is key and taking the time to play and discover what you like is often just as sexy as trying to please a partner.
Then, when you're done here, wise up on the biggest female erogenous zones for better orgasms (or, casually leave this web page open around your partner so they swot up, too). And, if you're going it alone, this five day plan will take your masturbation game to the next level.
Ready to dive in? Discover our 16 best sex tips for women below…
16 sex tips for women: how to become better in bed
Sex tip number 1: Spend time kissing
Full-on kissing boosts levels of dopamine in the brain, a desire-spiking neurotransmitter in both men and women, according to a study in The American Journal of Medicine.
To get things really going, try this piece of sex advice: trace their lips slowly with your tongue, or softly bite the edge of their lower lip with your teeth, advises sexologist Carol Queen.
Sex tip number 2: Play with their ears
In a survey, ears ranked just behind the scrotum as a body part that, when touched, can help men reach their peak. Who knew it was such a turn on?
Add this to your list of sex techniques: try delicately nibbling or licking their ears as they're getting closer to orgasm, while whispering something like: 'Do you like it when I touch you?'
Somatic sex coach Stella Anna Sonnenbaum suggests 'blowing softly onto their ears' for an ultra-intimate reaction.
Sex tip number 3: Don't be scared of the scrotum
No biting or pinching, please: this area is extra vulnerable to sharp impact.
So what is up its street and worth ranking in the best sex tips for women? Gentle sucking, squeezing or cupping, which may help some men reach climax more easily during sex, says sex coach Charlie Glickman.
When it comes to foreplay, use this technique from Harwick: 'Start with your hand around both balls, then bring your fingertips together over them – like you're picking up a napkin off the floor.'
Sex tip number 4: Get involved in the neck
Their neck is as tingle-triggering as your own, and a study published in the journal Ergonomics found that the nape loves low-frequency vibrations.
Take advantage by kissing the back of their neck with your mouth slightly open, and hum. 'The combination of heat and vibrations will help prompt some serious sensations,' sex expert Emily Morse says.
Or dip into your toy drawer for a fingertip vibe and massage their hairline.
Things not going quite to plan? Make sure you're not making one of the six biggest mistakes couples make in the bedroom before carrying on.
Sex tip number 5: Don't be shy with the shaft
Men rated the shaft tops for orgasmic sensitivity when compared with the rest of their nether regions, says a survey published in the journal BJU International.
Because the internal erectile tissues lie deep beneath the skin's surface, when it comes to how to get your grip on, the best sex tips for women will tell you that many guys like the shaft handled pretty firmly. Form a fist around it, moving up and down and adding pressure as you go.
When it comes to talking to boys about sex, dads are often assigned the tricky task. But don't feel like moms can't carry out the conversation: sometimes the best man for the job may be a woman! Regardless of which parent it falls to to explain the ins and outs of relationships and sex, it's an important discussion to have that will benefit your family for years to come. It's never easy, but once you open the doors of communication, you may be surprised at just how much your son is willing to ask and even more importantly, willing to share.
Here's what parents need to know about talking to their sons about sex:
Start Young Just when is the right time to have "The Talk?" As soon as your son starts asking questions! Keep your answers simple, straightforward, and matter of fact. For example, when a 6-year-old boy asked his pregnant mother, "How does the baby get out of your tummy?" she explained it like this: "Boys have two holes. One at the tip of their penis for going pee and one in their bottom for poop to come out. Girls have another hole called a vagina for the baby to pass through when it's time to be born." Try your best to use anatomically correct words to avoid confusion and embarrassment later on. By you being approachable from the get-go, your son will more than likely feel comfortable coming to you again and again when he has a question.
Break the Silence Some boys are more open to discussion than others. For boys that are reluctant to initiate or join in a conversation, a book is often the best icebreaker. One mother recalls, "I never had any difficulty talking with my oldest son about sex. But when my second son got to that age, every time I tried to casually bring up the subject, he'd say, 'No thanks. I'm good.' That's when I picked up a copy of What's Going on Down There by Walker Books for Young Readers. I read the book first and told him if a mother of three learned a thing or two, I am sure he could, too. I also threatened to read it out loud to him if he refused." The result? He read the book, which sparked some points of discussion, and those discussions have been going on ever since.
Be Realistic Let's face it. In this day and age, most people don't wait until they're married to have sex. But it's important to help your son understand that having sexual relations with someone is a huge responsibility and a commitment based on trust. Reinforce that just because he is ready physically doesn't mean that he is emotionally prepared for the aftermath of having sex. Let him know that if he finds himself in a position where his relationship could lead to sex, you will help him purchase birth control to protect him as well as his partner. And, point out that even birth control has been known to fail, so he really has to consider the consequences of their actions. Is it truly worth the risk? Trust that you are not giving him permission or encouraging him to have sex – if your son is going to have sex he will do so with or without your permission. But in the end, isn't it better to accompany your son to the drugstore rather than to a clinic?
Girls Girls Girls No matter if your son is in middle school or high school, it's important to remember that girls are more mature in certain areas and, for developing boys, largely a mystery. While both girls and boys are developing social skills and strategies, including flirtation and other ways of signaling attraction, girls may sometimes play social "games" that boys may not understand, such as acting affectionate one day and distant the next. Explain to your son that relating to the opposite sex is a complicated skill that takes practice, and that good communication skills are the key. Introduce and emphasize the concept of consent: just because a girl sends a flirtatious text does not necessarily mean that she wants to "hook up," so be sure the signals are straight before engaging in any sexual activity, even kissing. Likewise, boys may be pressured by more mature girls to engage in sexual activities that they're just not ready for, so make sure to tell your son that saying no, and meaning it, are a must if he doesn't feel ready.
Seize Every Opportunity Use the news, movies, television, and even personal stories of friends and family to educate your son about real-life situations that stemmed from having sex at a young age. Cite specific examples such as the Bristol Palin pregnancy story. Help your child imagine what missing your prom to stay home and change diapers might feel like, so that your child knows that having a baby changes lives forever.
Talking to children about sex is never easy, but it is necessary. As one mother of two commented, "If I left it up to my husband, the boys would still believe that babies are delivered by storks!" Regardless of who ends up giving the "Talk," you can rest assured that your son will be healthier, happier, and maybe even grateful in the end.
Boys and Porn: What's Normal?
The internet is an easily-accessible resource for information of all kinds, and adolescent boys take advantage of the freedom they have to search for whatever interests them. There is a never ending stream of information and entertainment from cosplay to YouTube videos of their favorite musicians. For many young men, one of the top searches is online porn. It's natural for teenage boys to be curious about sex. In the past, they were able to sneak in a few peeks of their father's Playboy magazine or their brother's contraband dirty pictures. Still, now, with the click of a mouse, internet porn is available anytime they want, and watching porn, whether on their computers or their smartphones, is as commonplace as watching reruns of The Simpsons.
Starting in elementary school and beyond, young people should have their online activity supervised to make sure they're only accessing age-appropriate content. Still, unfortunately, it's not that hard for 13-year-olds to figure out how to get around rules or website monitors to find what they're looking for.
So, while the conversation may be awkward, it's essential for parents to know how to approach boys expressing interest in porn and provide a healthy, honest approach to sex education.
What if My Son is Viewing Porn Online?
Parents may wonder what's normal for their sons regarding watching porn and how to manage their access to it. Should you be worried if you discover your son visiting online porn sites, watching X-rated videos, or reading hard-core pornographic magazines? Will this affect his healthy sexual development? Suppose viewing pornography has become a driving force in your boy's life. In that case, it may be time to talk with him about sexual relationships, unrealistic expectations of their sexual partners, and what a real-life sexual experience may be like.
This conversation with your young man may feel uncomfortable, but its important not to express anger or shame boys for demonstrating interest in internet porn. Shaming teenagers for their sexuality will only lead to more secrecy and them seeking out other sources of (possibly misleading) information.
What the Researchers Say
A 2020 report in the Journal of Pediatric Health Care shared that 54% of teenage boys ages 15-18 said they intentionally visited porn sites to view pornography. Unfortunately, parental controls are much harder to institute for online porn viewing and smartphone apps like Snapchat than other outlets like magazines and videos. Many young people believe online activity is private and anonymous, which emboldens them to search for sexual content they wouldn't look for on TV or at a magazine stand.
Some researchers approach adolescents viewing pornography as a fact of life as we all live more and more of our lives online. Instead of chastising and punishing them, some, like Emily Rothman, a professor at Boston University, think it's more productive to educate teenage boys about how to analyze the messages internet pornography is sending them.
Should You Worry About Your Son's Porn Habit?
Curiosity and experimentation are expected when it comes to sexual experience and teenage boys. There are concerns about watching porn online too frequently, though.
Some men develop erectile dysfunction due to too much internet pornography. One study showed that if boys grow used to masturbation for their sexual experiences, they can develop erectile dysfunction in healthy relationships. For the most part, this was only a problem for those with porn addiction, but the ease with which adolescent boys can access porn can create an ongoing problem that can lead to addiction.
From the study: "The research team defined porn addiction among their participants by using a specific validated cyberporn addiction score which consists of eleven questions. In the group below age 35, with a high porn addiction score, 45 percent had ED."
Other long-term concerns include:
Unrealistic expectations of what a woman's body will look like.
Inappropriate demands of women based on what they have seen when viewing pornography.
The loss of desire for a real-life sexual experience.
Sexual relationships that are unfulfilling.
Teaching Young Men About Sex and Life
For those with younger teenage boys, begin sexual education sooner than later, preferably before he's had a chance to go down the online porn rabbit hole. If possible, it may be easier for adolescent boys to talk to another man instead of a woman, but whoever it is that has the conversation, they need to talk about the following topics:
Explicit material and how unrealistic it is
Healthy relationships and how they are not like pornography
Why masturbation is natural and age-appropriate
How porn addiction can be dangerous to their first-time and future sexual experiences
Why sexual content is usually based on fantasy and not reality
Keep in mind that teenage boys are bombarded with messages and unrealistic expectations about how they should look, behave, smell, act, and go through the day on social media and by peers, TV, movies, and so many other influences, both make-believe and real life. Young people have always needed a lot of space to figure out who they are and want to become as they grow into adulthood. While internet porn is usually just one part of their experience, viewing pornography can become a habit they find hard to quit for some adolescents. Keep the line of communication open so your son feels safe talking to you about his concerns.
Sexting is an art. Once you learn how to start a sexting conversation, you'll find
the rest to be much easier. I like to call this the green-light zone. This
is the transition zone from texting to sexting that we are most concerned about.
Where our fears of coming off too strong are present. We never really know if the girl
will be turned on or scared away. Remember, she is at the other side of cyberspace
not being able to see your body language or hear your tone of voice.
Just like in real life sex, sexting has several stages. You can't just text a girl
you want to put your thingy in her thingy. It has to be suggested at first.
Suggesting is an indirect way of communicating. This is chick-speak. Guys usually
want to get to the point without "beating around the bush." Women side step the
point and just hint at it.
If you want to learn the play-by-play of how to start a sexting conversation that makes
a girl horny, subscribe to my free email sexting minicourse HERE
One of My Favorite Sexting Techniques
The Tease
While in the middle of a normal text conversation, you can suggest sex without
saying sex. One method of doing this is an innocent double entendre.
Let's say that you are talking with a girl about food (great topic btw),
and she says, I feel like eating a ham and cheese sandwich
You can reply by delivering the following text sequence..
"I feel like eating out"
"preferably something really warm and moist"
This is when you wait for her to text you something. The bait has been set, and
you've given her a great chance to bite..
She may go right into it, or she may act weird. Do not panic or get overly excited.
The next text will serve as a tease..
"….like pancakes, with hot warm syrup all over"
This sort of tease is what girls long for in their day-to-day life. She is tired
of guys being overly forward with no finesse or style. She wants to be teased and
wooed.
At this point, a girl already knows what you're doing. It's not like we're trying to
trick anyone. Girls love sex, it's just the way that you go about it that makes or
breaks it.
Most likely, she'll mention something about pancakes. Whether she likes them or not,
continue forward. Her opinion of pancakes is *not* the real issue here.
"something like that to munch on.. at this time of night"
Awesome. We are being vague again. Sure we can be talking about her vajay-jay, but
we get away with it with the excuse that we're really talking about pancakes 😉
Here is the golden rule you must follow:
If you hint about sex in an elegant way, it will be attractive to girls.
In fact, I guarantee you will be surprised when she tells you how turned on she
is by your texts.
You read my texts, I'm no Shakespeare. All it takes is a couple simple skills.
For gosh sakes, I'm only talking about pancakes..lol
You can use skills like these double entendres to turn small talk into sexting.
This means you'll know how to start a sexting conversation on almost any situation,
by just knowing a few word tricks.
In order to help you become a master sexter, I prepared a "sexting cheat sheet"
with about 18 sexting examples illustrating similar sexting techniques. Get it here.
You'll also receive my 6 day sexting-minicourse delivered to your inbox.
If you want to pimp your sext-game, go here now.
VAN NUYS, CA—According to an announcement broadcast on late-night cable television Saturday, hot sexy girls are, at this very moment, waiting to talk to guys just like you.
The broadcast, sponsored by the Van Nuys-based telecommunications company Chat-Time Entertainment, urged all guys just like you to call these hot sexy girls without delay in order to minimize the amount of time the girls would have to wait.
While the precise number and location of girls in question was unspecified, James Hegl, a spokesperson for Chat-Time Entertainment, stressed that they are specifically interested in hearing from guys just like yourself.
"These girls aren't looking for just any guys," Hegl said. "They are interested in a certain type of guy, namely, guys who have working touch-tone telephones and possess the motor skills necessary to dial a phone number off their television screen into the aforementioned telephone without error. You know, guys just like you. That's the type of guy they like talking to."
Chat-Time employee and hot sexy girl Candi Lux agreed with Hegl's assessment. "I just love talking to guys who have cable TV and watch it late at night," she said, reclining in a bubble bath. "I just find it so attractive when they watch a phone number come up on the bottom of their screen and then dial it."
Free Apple TV+
Free Apple TV+
Get three months of the streaming service absolutely free, no strings attached.
I have a HUGE crush on this guy at my school. But I always act like a dork in front of him. Like, I start talking about soup labels and how to work iTunes and stuff like that. Now, this guy is really hot. He knows Ive had a crush on him for a while; its been 3 or 4 years. So, any advice on how to not be a dork around him?
2,234 questions
137 people

School is an institution where people go to learn and gain an education.

11 Answer s

Dress well, be confident and dont show too much interest. Sometimes its best to kind of leave things alone and they will chase after you. Have your hair smelling good and neat, guys love goodlooking hair and give him a sexy eye look once and awhile.

Talk less and listen more, ask questions that lets him know you are interested in who he is as a person and getting to know him better. Be confident and always leave him wanting to know more about you. Talk about things he is interested in and maybe you won't wind up talking about soup labels. Be yourself though, being genuine is always appealing.

You are 13. You have loads of time to be sexy.

How about just being yourself? Either he likes you for who you really are or he doesn't.

You will learn in time, that it's not worth being with someone unless they truly dig you for who you are.

@astrix24 any advice on how to not be a dork I wanted to add that it's okay to be a dork, too. It's normal. We all have dork moments. If someone doesn't like you when you're a dork, they probably aren't worth you time or friendship.

If you really want this guy or any to notice you, be confident in who you are. Know yourself.

LOL! Oh, I hear you and have been in your shoes. The thing is, you are asking about two different things: a.) How to not have your brain shut down and words just flow out, and b.) How to turn on your feminine charm.

The best way is to just get to know him a bit at a time. Once you find some common interests, the tongue-tying and need to put on an act goes away.

I agree with @SpatzieLover – 13-year-olds shouldn't be worrying about being sexy. And there's nothing wrong with being a dork, either – you just have to find an equally dorky guy.

Confidence is undoubtedly a person's more attractive feature. Be comfortable with yourself before you worry about others.

You can get self control over yourself by spending time with the guy. An important thing to realize is that being hot and being a nice guy can be two very different things. You can end up in a lot of trouble if you lose sight of that fact.

Slow yourself down. Don't let yourself get flustered to the point of walking too fast, too many arm movements or talking too fast. Girls sometimes see clownish guys as sexy but for some reason, guys aren't much into romantic thoughts about clownish girls. Also, as much as girls like the looks of each other with black eyeliner smudged all the way around the eyes and inside lids, most guys say they don't. Less more, in just about every way.

Scarcity always stimulates interest. If you have been friendly with him, he likely knows you like him, unless he's oblivious of others.
So, once you remove the attention, he will be more curious and start questioning why, whether he likes you are not, women do it all the time to guys.
In this time you shut down your nerdy girl persona to the women that he is more aligned with, if it is that important to you.

Its easy advice to give but hard to do.
Relax around him. Let him do the talking.
Its better to stay silent then to blurt out whatever is sitting at the tip of your tounge!
Try to ask intelligent questions to get a conversation going or if you cant think of anything, you can always start a conversation with "Did you hear about…." something that is newsworthy or gossipworthy that matters to him.
If you get a coversation going nicely you can mention that you need help with (whatever subject he is good at) and you can ask him if he has time to give you a few private lessons.

I'm not too sure about your age (if you're 10, if you're 20)
But my advice if you're 20 years old is to SMIZE. Which is Smile with your eyes. I learned it from Tyra Banks (Don't judge me! Top model always has marathons and I'm hooked). When I'm out with my girls and trying to look sexy 1. I always wear heels. 2. Sit straight, cross legs 3. I never touch my hair, touching your hair makes you look like you have no confidence/bad self-esteem. 4. I don't get trashed (stay classy) and 5. I smize. (if you don't know how to smize TA-DAA! Stefaniebby ( 1170 ) "Great Answer" ( 2 ) Flag as… ¶

Good sex is not just about the climax, but the journey to reaching climax, and because sex is a big part of a relationship between people who deeply love each other and want to be as intimate as possible, it is very important to constantly make things sexy in and out of the bedroom.

How then do you keep your man in the right mood for sex with or without him being aware that is what you're doing?

The overall way of doing this is to keep your guy in a constant state of sexual tension, and the key is finding out how to turn on your man. Sex teasing will give your partner a lot to think about and get him pumped in all the right places.

However, how do you give a man what he wants if you don't know the different ways to tease him?

Apparently, many women like to think teasing is a special trick and only a femme fatale can master the art of seduction. This thought is actually not true, teasing is not a modern art and it can be mastered by any woman who wants to give their partner that extra zing in the bedroom

Teasing A Man

Teasing or seducing a man is an art as old as time and any woman can easily wield the power of teasing if she is willing to tap into her feminine wiles. Women, because of social restrictions, have been forced to adopt subtle means of seduction, e.g. teasing, in order to express their sexuality.

On the flip side, if you already know how to make your partner feel great in the bedroom but want a fresh new way to heat up the sexual tension and surprise him, then you will learn something new under this post.

Certainly, the subtle art of flirting can be more potent than hard-core sex kinks. When you make use of these tactics, you'll master how to tease a man you like in no time.

Ways To Tease Your Partner

How do you tease a guy you like?

The first step to teasing a man you like is to know the kind of man he is. There is hardly a 'one size fits all' method to romance or sex. Men and their wants are peculiar, so what worked just fine with your ex might not work for the person you're currently dating or married to.

Therefore, it is better that you take time to study what works for your man and get to know what you do that he likes a lot. You don't want to be rebuffed or rewarded with disinterest, so be patient to study him before introducing some sex teases.

For some guys, playful bangers and dirty innuendos get them in the mood while others might prefer direct seduction like going all naked or just telling them what you need.

How do I sexually tease my husband?

If he is your husband, you'll be spending your whole life with him, and so you're at liberty to try different tricks with him that will keep you both feeling always young and free. One teasing trick you can use on your husband is to caress his leg with your toes and the flat side of your foot. Go as high as you can and even get as daring as lightly stroking his penis through his pants.

Another one is grinding yourself against his crotch while you're in the elevator with other people and you know he can't do anything to reciprocate at the moment. It will drive him wild and make him pounce on you as soon as you get home.

How do you tease a guy with pictures?

When it comes to picture teasing, it is not just about sending him nudes, even though nudes get the message across clearly, but about sending subtle messages that would have him guessing what you're trying to do. Try taking a picture of you wearing his shirt with a few buttons left open.

Showing a little cleavage combined with him seeing you in his shirt has a high tendency of arousing him and making him feel possessive at the same time. Try this trick and you'd be surprised at his response, you can also send pictures of your thigh or cleavage only, they work just fine too.

Do guys like when you tease them?

Men like to be teased because they also do it all the time, teasing starts from playful banters to touching and deliberate seduction. To know if a man really likes you, he will connect with you at all three levels: talking, touching, and during sex. So don't be hesitant about teasing your man.

How do you tease a guy without being obvious?

The things that turn men on are things most women don't pay attention to or consider important. By simply running your hands through your tresses or over your neck can make a man aroused. Licking your lips, going braless, wearing his shirt or cologne, or even looking sweaty after working out are all examples of things that can make your man pull you close and ravish you.

In A Nutshell

If you've been tied up in knots over what to do to tease and put your man in that sexual mood, do make good use of these tips. No doubt, being shy can be a big problem for attracting men, but you can overcome difficulties with making a man crazy for you if you're willing to practice and master flirting and teasing. No, you don't need to fake it to get your man in the mood. When you let your mind and body take over, the sexual attraction will happen naturally.

Also remember, in the bedroom, it's solely between you and your partner. So, forget society and decency, let him see that inner seductress comes out to play. That's the only way you'll be open enough to go the extra mile to have fun and enjoy the many pleasures a simple sex tease guarantees.

Don't forget to leave your thoughts about the post and if you know other women or even men who need these tips too, feel free to send their way.

Guest over a year ago

I know most of you who are 10-20 and even beyond like to masturbate, because its natural and safe! I saw a lot of you searching for ways to make your masturbation enjoyable and pleasurable! I hope this will be helpful post for you then!

I am 16 years old boy. I am masturbating since kindergarten (around 5 year old) and I have been experimenting a lot. Fortunately everything is alright with me. I do it every day because its enjoyable and feels good, whether if it is in the bathroom or in bed at night.I do it 2-3 times a day and surprisingly the boys in my class are talking about masturbating at every break! I remember I never slept in the kindergarten. My hand was always there stroking my penis and pulling up and down and the teacher never caught me 😀 I was only doing basic masturbations until 13.

Since I was 13-14 I found I have found good ways that you might like to try:

Cover both your hands with lube, and form a ring with your thumb and forefinger. Place it around the base of your penis. Slide the ring up to the base of the glans (where the head starts). Now form a ring with the fingers on your other hand and do the same thing. Keep stroking with one ring at a time until you ejaculate.

The next time you're masturbating and feel as though you're about to ejaculate, put your other hand over your scrotum and lightly squeeze and pull it down (or more aggressively, if you like that sort of thing). That way, you get to feel your semen traveling through your body, making it's way to the exit.

Although you have to have a sensitive penis for this to work effectively, this will at least demonstrate that you don't if it doesn't work. Keep your underwear on and make yourself erect. Once you're at your fullest erectness, tap the tip of your penis with the tips of your fingers. It should take somewhat longer than usual for you to reach climax but when you do, enjoy the feeling! Try this with balloon – Another way is to take a normal balloon, cut its end, open it with 4 fingers very wide, put your penis in and then pull very hardly down. It feels really nice. Masturbate pulling down your penis hardly and ejaculate in the balloon, then take it out carefully! Hope you enjoy 🙂

I tried another thing later on before I turned 16:

The thing that will mostly make you feel good is having a bad smell when masturbating, so take off your socks and smell them while masturbating. If u are under the shower, take a bottle and pee in it then put some colder water (feels good masturbating when water is colder that with the water you are showering with). Lie down then masturbate with 1 hand and with the other – pour down the mixture of colder water and pee (the smell and the lower temperature will make the masturbating pleasurable).

I suggest you take gloves from doctor, buy or get from you biology classroom at school. Think that your doctor is masturbating your penis. It feels better. Touch the tip of you penis, massage it. You can also try to make the masturbation longer – keep close to ejaculation but don't go further. You will feel really good.

If you are in bed having a boner, turn around and lay down on your tummy. Put your pants down then rub up and down ( not sideways). When you are about to ejaculate, quickly pull up your pants. Feels nice huh? You can also try to stroke it and when there is a bit semen, move 1 finger around the penis between the tip and the foreskin 🙂

Put a hand or something on your tummy which will distract you and you might go longer. Also if you are in the bathroom laying, take the semen you ejaculate, spread it around your chest and belly and if you want you can try to masturbate more! You will feel like someone giggles you 🙂

Now before I suggest you few more ways I found around with research, I would tell you about the game me and my cousin were about to do, however, he had work to do and we couldn't ever do it. I was 10 and he was 15.

So it is unlikely your parents or some1 will let you but if you are with another boy in the bath why not? Take his penis and let him take yours. Then you both should masturbate. However, if he ejaculate first, keep masturbating his penis, don't stop till you ejaculate. Same with you – if you ejaculate first, then he should not stop. You or him might try to masturbate faster after ejaculation so that you or your partner ejaculates and stops (if you are feeling you can't hold on). If one of you start going faster, the other one should go faster too. You can try doing it even more challenging – when he or you start masturbating faster, do it till the end (until you both cumed out semen) If you or him really can't hold on anymore at all, then say to the partner to stop.

So here are few more ways you can masturbate:

While standing, twist your lubed-up hand (whichever you're most comfortable using) so that your thumb is against your belly button. Wrap your hand around your penis and, rather than stroke with your hand, move your pelvis to pump in and out of your hand. It'll make you feel like you're actually penetrating a va**na.

In your bedroom (or someone else's if you wish), fill a plastic sandwich bag with petroleum jelly and put your erect penis in the bag, squishing the jelly so that your entire penis is covered. Then, place your penis, still in the bag, between the mattress and the box spring. Pump in and out to orgasm.

I hope you will find it useful 🙂 have fun!

A little goes a long way.

Being dominant during sex can be super hot when it's done respectfully and consensually. But for many men, sexual dominance just doesn't come naturally in the bedroom. Now, that's not a problem if your partner (or partners) doesn't want a more dominant man in the boudoir, but many people do, and if you want to please them, it would help to learn a few tips.

Of course, only behave dominantly if it's something that interests you, too. You shouldn't do it just to please your partner. If you feel extremely uncomfortable commanding your partner sexually or using dirty talk, then maybe it's time to explore a sexual kink that appeals to you both.

But if you do want to become more dominant in bed, and you simply have no idea where to begin, then, my friend, you've come to the right place. Here, Cory B, a sex educator and kink coach, and Katarina "theDommeKat" Pierce, a fetish wrestler and pro domme, explain how to become more dominant in the bedroom. Buckle up, boys, and learn from the pros.

How to not cross any boundaries

First, we need to address how to be dominant consensually. Before you get naked together, talk to your partner about which things are on the table and which things are not. You can do this right before having sex, or you can talk about boundaries well before, when you're not about to get down and dirty. That way, when you're all horned up, you can just get right to it. "Talking about it before also gives you and your partner(s) the chance to imagine what it would look like and how you might navigate play," says Katarina.

Even if you've already discussed what you want to do, you still have to get affirmative consent from your partner when you're actually getting down—and there are ways to do it dominantly. "Saying something like 'Here's what I intend to do to you…' and telling your partner all of the things you plan to do can be really hot," says Cory. "After you've told them what you want to do, go ahead and say, 'Nod your head if you're ok with that.'"

Make minor changes in behavior

You don't need to go full Batman voice in order to become more dominant. If you go from zero to 60, your partner will be like, "What the heck is going on?" Instead, there are little tweaks you can make in bed that will make you appear and feel much more dominant. Start with these:

Maintain eye contact

"Nothing says, 'I am going to fucking devour you,' like steady eye contact before a kiss," says Katarina. "Eye contact lets them know you're in control." Cory adds that you can also tell your partner to not look at you. That's also a way to exert your dominance.

Hair pulling

Hair pulling, if done right, can be sexy, controlling, and not painful at all, explains Katarina. What you'll want to do is run your fingers through your partner's hair so the palm of your hand is against their scalp. From there, make a first. "You'll gather up their hair rather than pull it from the tip, which pulls painfully at the roots," she says. "It's dominant, primal, and it says, 'I have you. I am so caught up in you. I need piles of you.'"

Use honorifics

Throw out words like "Daddy," "Sir," and "Master," to denote who's in control, suggests Cory B. "Use whatever word that makes you feel the most powerful," she says.

Talk dirty

Give positive affirmations

Let them know how they're doing in a sexy and affirming way. "Saying 'What a good girl' or 'I'm very impressed with your slutty mouth' keeps the mood going while also communicating to your partner that they're doing a good job," says Cory.

Use your bodyweight

You can tie up your partner if they're down for that, but you don't necessarily need to take it that far to assert your dominance. You can push your partner up against a wall when you kiss them or wrap your arms around them while you're on top of them, letting them feel your weight. "There's almost a 'bondage-y' element when you do this," says Katarina.

Don't ask, just tell

We don't mean this in the context of consent—you should always ask for that. But let's say your partner is grinding on you quicker than you'd like. Instead of saying, "Could you go slower?" just look them in the eyes and say, "Slower." "Be sure to give a moan or something after that lets them know that the instruction was not a criticism but a command, and they totally nailed it," Katarina says.

Don't forget aftercare

Sexual aftercare is an essential part of any play that involves power exchange. It's provided to a person after a sexual experience to help them process, come down from, and recover from that experience. This can be done by simply holding them, asking them how they're feeling, getting them water to hydrate, and so on. "If you are lucky enough for someone to submit their power to you, you have a responsibility to take care of that person after you have given their power back," says Cory. "Ask them what they need afterwards, and make sure to check in on them the next day as well."

1. Make sure you go beyond biology.

Straight talk about the physical and biological facts of sex is important, but good conversations include the deeply personal context in which sex occurs. A mother can offer a far broader conversation than those normally included in school or other formal venues. Try talking about:

Relationships: By talking about the importance of sex in a relationship, you can strengthen her resistance to other reasons for having sex (such as curiosity and peer pressure).

Respect: Emphasizing respect for herself and others supports her efforts to reflect on the meaning and consequences (emotional and physical) of sexual activity.

Desire and pleasure: You may be surprised by this, but encouraging your daughter to reflect on the importance of her own desire actually decreases her risk of unwanted pregnancy. Girls who have a mother's encouragement to value the pleasure of sex are likely to be more prepared for and in control of their sexual experiences. Positive messages about sex seem to be more effective in supporting a teen's control over sexual activity than do the "just say no" messages.

2. Assure your daughter that some confusion is normal.

The subconscious depths of sexual desire and its emotional resonance make understanding hard to come by. So:

Remind your daughter that gauging her own needs and wishes takes time.

Work with her to unravel mixed social messages. Talk about ads and soaps and magazine articles to raise awareness about implicit messages. For example, many prominent social messages are packed with contradiction:

Sex is an accepted part of life, but it exposes one to the unimaginable complications of pregnancy and the dangers of disease. Girls are encouraged to feel powerful but are also warned that they can be easily overpowered and are targets of rapists.

They are expected to be sexual and look "ravishing," yet they are advised to say no to sex.

They watch sexual ecstasies on camera but are assured it is "no big thing."
3. Show that you are interested in what she has to say about sex.
Allow pauses in your own speech; these will invite her to respond.
When she does speak, take time to think about what she has said and ask for clarification.
Avoid jumping to conclusions about what she thinks and feels.
Avoid telling her what she should think or feel.

4. Improve opportunities for genuine conversations.
Find time to spend doing stuff that she enjoys.
Talking is often opportunistic. You cannot jump-start a conversation. The best information is often given informally, with sensitivity to context. It has to develop. Some daughters enjoy cooking with their mothers, and this allows talk time. Some teens enjoy shopping with their mothers, and this allows talk time. Sometimes snack time is special; but whether you choose a special meal in a restaurant or a joint session over laundry, you can be led by what makes your daughter feel comfortable. You can keep tabs on this. Listening to a daughter covers a broad range of behavior.
Use her own interests to emphasize the expectation that she should have a say in what happens in relationships.
Key in to her favorite programs. Use media as starting point for thinking about power, agency and respect. (Ask, "What do you think is happening between those two characters?" and "What do you admire about her?")
Learn to be comfortable with you and your daughter having different opinions. You can still listen and have a good conversation even when you do not agree with her. It can give your daughter an enormous boost to see that you are listening to her, considering her point of view and perhaps revising your own perspective in response to what she says.
When it comes to the art of seduction and getting a woman sexually excited, Huffington Post sums up the whole conundrum perfectly: women try to avoid being seen as slutty or too forward while men, dogged by the fear of rejection, try to dim their domineering or intimidating selves.
The result? A bunch of sexually repressed women and a bunch of men destined to the "friend zone".
To get a girl to sleep with you, you need to ignite a sexual spark and turn her on. It doesn't matter how much she LIKES you; if you don't TURN HER ON and get her fantasizing about you, it will be extremely difficult to get a woman to sleep with you.
Sexually Starved? Try This…
If you're sexually starved, I know exactly what that feels like. I know how incredibly frustrating it is to always be the "friend" who gets to watch the woman you want run off to bed with some other guy. I understand how easy it is to feel rejected, miserable, and down on yourself when you don't get frequent sex or when you aren't sleeping with the woman you actually want.
If she seems interested but isn't sleeping with you, it's because you're not turning her on. To turn things around quickly, use this Fantasy Ignition technique to ensure she gets turned on and thinks about you in a sexual way. This is the best $7 bucks I've ever spent to learn how to get a woman into bed with me.
When you know how to turn a woman on, everything else goes out the window. Your age doesn't matter. Your looks don't matter. Your job, your money, and the size of your package don't matter. Start getting her sexually excited and tuned into the idea of sleeping with you by asking her these 3 questions. They work!
When a woman gets turned on, she becomes far less selective and turns her mind almost exclusively to the thought of getting you inside her – and she often becomes quite aggressive to get what she wants. At that point you won't have to worry anymore about striking out, sleeping alone at night, or being depressed as hell because women aren't jumping in your pants for sex.
Improve Your Chances Of Sleeping With Her
Let me leave you with one more tip. The likelihood of a woman sleeping with you is directly correlated to how much she thinks about you – in other words, how much of her "mind-share" you occupy.
The guy she thinks about the most is the guy she's most likely to sleep with. You want to be THAT guy.
So how do you do it? One way is to send her psychologically addictive texts.
And you can stop stressing about exactly what to send because right here you can find 5 text messages that trigger psychological addiction. They're currently available for no cost, so when you click that link, just scroll to the bottom, select Option 3, and let my buddy Christian know where to send them.
Lastly, here are 6 more things to help you get a woman to sleep with you. Apply these and get her so turned on she can't wait to get under the covers with you!
1. Foreplay
When learning how to get a woman sexually excited and convincing her to sleep with you, the importance of foreplay should not be overlooked. For men, it's easy to get up and ready for sex just by looking at an attractive woman. The problem is, most men make the mistake of hurrying foreplay, assuming their woman is ready for sex just because they are.
Generally speaking, the core of foreplay should start as far away from the genitals as possible. Some erotic gestures you can try include cupping her face, rubbing and/or kissing her neck and shoulders, and staring into her eyes. Try to move slowly from her sexually neutral areas to more erogenous zones, instead of jumping straight into penetration.
2. Create The Right Ambiance
Women are much more sensitive than men to distractions such as loud music, bright lights, or even dirty bed sheets. At the basic level, creating sexual ambiance involves simple things like turning off the TV, changing the dirty bed sheets, and carefully choosing the music variety and volume on your home theater.
You could go further by lighting scented candles, playing love songs, or serving her favorite drink. Such efforts may seem desperate to some men, but these stimuli, both consciously and subconsciously, communicate to a woman that you care and make it much easier for her to get sexually excited around you.
3. Use Verbal Cues
While it's true body language is one of the most significant and powerful aspects of seduction, what you say also goes a long way in communicating your interest and getting her to think about sex.
Stay away from topics that are too serious or boring and try to talk about things that get her aroused. Play it "too cute" or "too nice" and you'll quickly end up in the friend zone because she won't get that feeling of arousal or see you in a sexual way. If your interest in a woman is to get her to sleep with you, then you should learn to communicate with words and phrases that connect with her sexually.
4. Explore Her Fantasies
Like men, women have sexual fantasies. Lots of them. But they usually get repressed, because if a woman is too open about her sexual desires, society may label her as a slut, whore, or worse.
Instead of getting worked up over her fantasizing about Brad Pitt, use it to your advantage. Make her feel safe and encourage her to open up about her fantasies. Then, try to fulfill them for her. Role playing is one of the best ways to get a woman sexually excited, especially if you've been with her for a while and sex has gone stale.
5. Improve Your Kissing Technique
Remember, if you want to get a girl to sleep with you, focus on arousal and anticipation. For many women, kissing is a huge turn on, and it's a great way to get her sexually excited…if you do it right. Bad kissing, on the other hand, is a huge turn-off.
It is no secret that women love kissing. But just because a girl lets you kiss her, doesn't mean she's ready to jump in bed with you. Too often, men trip up at this hurdle because they go about kissing the wrong way, and don't take the time to get her extremely turned on and motivated for sex.
The secret to a great kiss is anticipation. Relax, go slow, and start out by simply brushing your lips against hers. Pause briefly and let her really experience what it feels like to have your lips pressed against hers. Let her anticipate what's coming next.
Don't lead with your tongue. Let that happen naturally. Always avoid drooling or sucking too heavily, especially if it's a first kiss.
Never ever EVER use the following two kisses if you want to turn her on and excite her sexually:
1. The Sword Fight Kiss – this is when a guy doesn't use any lip and just rapidly flicks his tongue all around a woman's mouth. Ewww!
2. The Shiv Kiss – this is when a guy leans in to kiss a woman with his tongue already part way out and he just kind of rams it into her lips or face. It often happens when a man is overly excited to see a woman. It's a BIG turn off!
Lastly, bad breath is a big turnoff. If you suspect your breath stinks, brush your teeth regularly or chew on mint or lemon peel gum to chase away the smell.
6. Use Body Language To Build Sexual Tension
According to Psychology Today, body language is the most powerful tool when it comes to seduction, particularly for men. When seducing women, you need to communicate interest, confidence, and dominance.
Use these 7 ways to instantly turn on any woman. Even if you don't feel particularly attractive, your body language can convince women you're the hottest man on earth.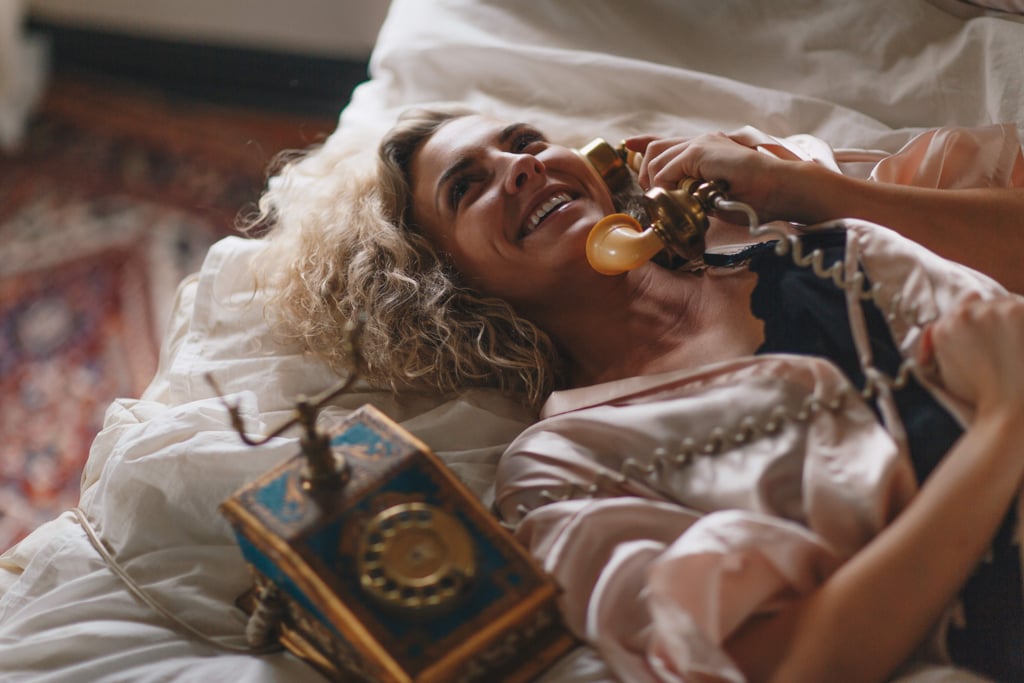 Want to Talk Dirty in Bed? These Women Share Their Go-To Words
If you're trying to spice things up in your sex life, using a little "dirty talk" can get things hot and heavy really fast. To be frank, talking dirty is more powerful than you probably realize. Subtly playing on what gets your partner going or speaking openly to their sexiest fantasies stokes their imagination, taking your connection beyond the four walls of your bedroom and making both of your feelings 10 times more intense.
When you're talking about where you'd like to touch or be touched, it can get you both aroused pretty quickly; there's something so satisfying about letting your imagination run wild based on your partner's words alone before you actually do whatever you're telling each other you'll do. Yet, dirty talk is an art, too, and if you really want it to turn your partner on, you'll want to do it well. You don't want to say things that seem too aggressive or cliché, and you want your words to fit the mood of the moment, rather than come across as awkward or ill-timed. That'd be a major mood kill, right?
Steal some of these "dirty talk" tips from real ladies, so you can work those words — and your partner — like a pro.
— Additional reporting by Theresa Massony
21:09, 29 Jun 2022
Updated : 21:13, 29 Jun 2022
A BRIT has been left unable to walk or talk after being thrown from a buggy as it sped around a bend during a lads' holiday in Cyprus.
Andre Franco, 22, has been in hospital for five weeks following the horror accident in Ayia Napa after suffering a severe head injury, which has caused major swelling on his brain.
He and three pals decided to rent a buggy at around 6.30am on May 21 after a night of heavy drinking.
But what started off as a laugh ended in disaster as Andre was thrown off the backseat with a friend after the driver went around a corner too fast.
His pal came away with just a few scratches – but Andre, from Camden, cracked his head open and has been left hospitalised with major injuries.
Andre's devastated family are now desperately trying to get him back to London – but are faced with a possible £32,000 bill for specialist medical aviation, reports MyLondon.
Read more world news
Dramatic moment passerby unwittingly saves baby's life as boy falls from balcony
Desperate search for survivors as 18 killed in Russian shopping mall massacre
His mum Isabel Franco, 61, godmother Susana and dad Carlos have all jetted out to Cyprus to be with Andre as he weathers a number of operations.
He has been unable to walk or talk since the incident and has had several rounds of surgery, including an operation to remove part of his skull in a bid to reduce swelling.
Susana said: "At the moment the doctors are not telling us much because they don't really know.
"At this point it's touch and go.
Most read in The Sun
Drivers rush to Tesco selling petrol 20p cheaper than the national average
My neighbours have put up a 6ft fence to stop my son playing in the garden
Michael Owen breaks his silence after Gemma's sexy heart rate challenge
Love Island fans have same complaint after Gemma performs X-rated dance
"We've asked him questions, he shakes his head for 'no' and nods for 'yes'.
"We've asked him some random questions, just about us, 'do you know who we are?' We make jokes.
"We've seen some expressions in his face which could be classed as a smile I suppose."
The family have launched a GoFundMe page in the hope of raising funds to get Andre back to the UK, and well-wishers have already donated more than £13,000.
Read More on The Sun
You're washing your hair ALL wrong – and it's bad news if you love shampoo
Woman splits opinion after hotel cleaner enters room while she was naked
Isabel said: "We just want to get him home."
She said that two of the men Andre was on holiday with are "distressed and supportive".
More from The Sun
Pump it up
Drivers rush to Tesco selling petrol 20p cheaper than the national average
PICKET A FIGHT
My neighbours have put up a 6ft fence to stop my son playing in the garden
Michael Owen breaks his silence after Gemma's sexy heart rate challenge
not lapping it up
Love Island fans have same complaint after Gemma performs X-rated dance
Follow The Sun
Services
Sign Up To The Sun
About Us
Editorial Complaints
Clarifications and Corrections
News Licensing
Advertising
Contact Us
Commissioning Terms
Help Hub
Topic A-Z
Cookie Settings
Contact Preferences
©News Group Newspapers Limited in England No. 679215 Registered office: 1 London Bridge Street, London, SE1 9GF. "The Sun", "Sun", "Sun Online" are registered trademarks or trade names of News Group Newspapers Limited. This service is provided on News Group Newspapers' Limited's Standard Terms and Conditions in accordance with our Privacy & Cookie Policy. To inquire about a licence to reproduce material, visit our Syndication site. View our online Press Pack. For other inquiries, Contact Us. To see all content on The Sun, please use the Site Map. The Sun website is regulated by the Independent Press Standards Organisation (IPSO)
How to start a conversation persuasively.
Key points
Approaching someone attractive is difficult because it opens oneself up for evaluation.
Ways to approach someone that do not open oneself up for evaluation include asking for a favor and simply asking a question.
Having the courage to approach someone shows strength and confidence.
Sometimes it can be difficult to "break the ice" and start a conversation with someone attractive. It can also be hard to make a good first impression while doing so.
However, approaching and talking with a stranger can be done easily. and persuasively. You can learn to break the ice with finesse and talk to the girls or guys of your dreams! Read on.
Why Is Breaking the Ice So Hard?
Speaking with someone you don't already know can be anxiety-provoking for a number of reasons (some of which I have addressed in previous posts). These reasons include:
Having approach anxiety, social anxiety, or being anxious about dating in general (see here).
Worrying too much about your potential date's initial opinion.
Fear of rejection.
Not having the proper motivation to approach.
Having a poor understanding of body language).
Not having a clear understanding of what you want.
Not being prepared to ask for what you want.
Beyond all of those reasons, however, approaching someone is difficult because you are often opening yourself up for evaluation. Essentially, you are saying "I like you" and asking "do you like me?" This gives the other person all of the power in the situation.
Given that, it is no wonder breaking the ice and making the first move is so hard. Who would knowingly want to put themselves in a position of vulnerability? That is the reason why many women prefer to be "attractive" and try to motivate the man to approach them. It is also the reason why many men refuse to do so.
Fortunately, there are a number of ways to approach and start a conversation, without opening yourself up to evaluation. Furthermore, they are just as "confident" and "assertive" as putting yourself out there directly. In fact, sometimes these techniques are even more persuasive than the "direct approach."
Techniques to Keep Your Power and Say Hello
1. Ask a Favor
Rather than "putting yourself out there," get the other person to invest a little first. Ask them to do something for you. Make a request. This could even be something small like, "could you grab me a straw?" Or, "could you watch my stuff for a minute while I get a coffee?" Any small request will do the trick.
I have discussed the reason for this "investment" effect elsewhere (see here and here). Known as the Ben Franklin Effect, it is the phenomenon where people like others more when they do a favor for them (Jecker & Landry, 1969). So, forget about buying them the drink as an opener. and ask for one instead!
2. Ask a Question
Most approaches go wrong because the person is trying to impress. They are trying to "earn" the other individual's interest, attraction, or affection. Essentially, they are opening themselves up to "being judged". rather than evaluating, qualifying, or screening the other person.
So, rather than letting them evaluate you, begin by evaluating them instead! Ask them a question. Be curious. Suspend your attraction to them and make them jump through a hoop or two to prove themselves to you. Ask them something that will qualify them as a partner and see whether they pass.
Don't automatically assume they are perfect. Rather, be a bit skeptical. Quiz them from the start. Ask them if a piece of clothing on them is a designer label. Ask them how they take their coffee (and tease them if it is gross). Ask them why they are shopping on a Sunday afternoon. Ask them if they can make an omelet.
Yes, some people do question others to excess, which is obnoxious. So, when someone answers your question, give them a little back in return! Break the ice on your terms, then show them a bit of who you are. Remember to not play games and reciprocate.
3. Make a Statement
A final strategy to approach, open, and break the ice is to make a statement. This is simply saying something to the other person, or about the general situation, without desiring a response from them at all. It is just you expressing your opinion.
Some examples might include. "I love the coffee here!" "It is a great day out today." "This store has the best shirts." "The bartender here makes the best Jack and Coke!"
If the other person is at all interested, he or she will continue the conversation. If they are not interested and say nothing, then you have not risked anything. You have simply made a statement.
Conclusion
It is possible to get to know someone else without putting yourself at their mercy. In fact, the approaches above show that you are strong, confident, attractive. and not in need of their judgment or validation. So, rather than believing some stranger is "great" and you need to "earn" them, use one or more of the techniques above. Ask them to do you a favor and increase their liking for you. Ask them a question and get them to earn your affection. Or, just make a statement and see whether they react. In any case, you can break the ice, keep your footing, and have a better shot at getting a date!
© 2011 by Jeremy S. Nicholson, M.A., M.S.W., Ph.D. All rights reserved.
Jecker, J., & Landy, D. (1969). Liking a person as function of doing him a favor. Human Relations, 22, 371-378.
When boys describe the "perfect woman," a girl can feel a lot less perfect.
I was on the train, heading back to NYC from New Jersey and there were three guys sitting behind me. They were talking about life, which meant that they were mostly talking about girls.
"Sometimes some girl asks me if I have an ideal woman," said the guy with the deep, commanding baritone, his voice carrying over the crackling of a broken ceiling speaker. He paused for dramatic effect. "I can give you measurements."
The other guys chuckled, low and a little menacing.
Deep Voice didn't leave his bros wondering: "34C," he said. "Definitely 34C…"
"Yeah . " said the other guys, savoring the measurement.
"A 24-inch waist. Hips, 36."
Murmurs of agreement.
"She'd be 5 foot 7 inches."
"Weigh about 130."
His authoritative voice went on and on and I sat there, tensed in my seat, suddenly uncomfortable and on edge. Suddenly, I was much younger, much less sure of myself, and I was thinking that I didn't know how big around my waist is but I am positive it's bigger than 24 inches. And I was thinking that my breasts will probably never fill a C cup, and that my rib cage is too big for a 34, and so I have both a larger frame and smaller breasts than this guy's ideal woman. Which, in that misguided, flash of a moment, felt like a failing. I am not an ideal woman, I thought.
This is ridiculous, I thought next. I am not 18 anymore. Who cares what this faceless guy behind me on the train thinks about anything?
But in the ridiculous moment before, it'd seemed like he was somehow speaking for all men.
I had a brief fantasy about turning around in my seat and saying something. But what would I say?
I knew I wouldn't turn around. Instead, I hunched lower in my seat and listened, feeling invisible and acutely aware of my imperfect body, all at once.
"I don't know, man," another of the guys was saying now. "I don't think that much about measurements."
But he was cut off by the first guy, who was asking him about some girl he'd hooked up with. "No, but what was her name? Christine or Christina, because she's a junior, right? So she'd be at —" here he said the name of an institution—"And Bobby is there. He knows everyone so he'd know her. Brown hair?"
"Yeah, maybe Christina," said the guy who wasn't sure about measurements. "Maybe Christine. I don't know man, but she was hot. Blond, I think. Really skinny. Definitely really skinny and blond. And tall. I've been thinking about Facebooking her."
"Yo, speaking of hot girls," said Deep Voice, "I ran into Lydia at —" Another name of a place I didn't recognize. "She's really cute. But her abs are too thick, you know what I mean? I don't like girls with thick abs."
Thick abs? What? Is that even a thing? I tried to figure out what else he could possibly have meant. My brain tried to work it into "thick arms." That would make sense, I thought, looking down at mine . But it wouldn't fit. Thick ass? It had really sounded like "thick abs."
"I bet it's totally different, in the real world, with girls," said the third guy, who hadn't said much so far.
Deep Voice was ready for this. "Yeah, it definitely is, man. After college, girls are really into money. It's like, if you go out to Wall Street, even if you're this nerdy guy, and like a year later you come back with 20 mil in the bank, then they're gonna be all over you. Like, at the reunion. It's totally different."
Suddenly I knew who they were. They were Princeton students! They were boys who didn't know anything about anything. $20 million, your first year out of school? Or ever? It was laughable.
They talked about the social hierarchy for a while and a lot of their conversation was lost to the crackling of the broken speaker. There was discussion about the eventual first reunion they would attend, and mentions of how the girls in New York City would be all over them, when they moved there after graduation, and speculation about whether it was better to be at this place or that place. The places, I realized, were eating clubs. Students at Princeton join big frat-like groups their freshman year, and their social lives, housing, and food all revolve around their groups. I remember, when I took the campus tour at 17, how they were cheerfully described by a current student.
"But what if you don't get into one?" someone asked.
She explained that that was rare, but that there was alternative housing, for the kids who got left behind.
I remember the horror rising in my throat at the thought of being one of the kids who didn't get picked for an eating club.
Deep Voice told his friends about a few other girls he knew who were flawed but acceptable, and one of the less important guys told the story of grabbing this girl and kissing her at a party, and then walking away as she shouted after him, "Hey! You're not allowed to kiss me!" He snickered, pleased with himself.
Then there was a story about this girl one of the guys had hooked up with after a party.
"I didn't get her name. I mean, she wasn't that hot."
Laughter. Deep Voice: "She served her purpose."
I tensed again. I wished for a second that I looked like a supermodel or a movie star. Then, I thought, I would whip around in my seat so that the full impact of my hotness blinded them, and say something scolding or insulting. Looking like myself, I didn't feel powerful enough. They sounded so sure about girls. About what girls were worth. About how girls were divided up and measured and ranked. And I still felt like a college girl.
The guys stood up at the Newark airport stop. They fussed with their bags for a minute, and I got my first look at them.
My breath caught.
I was grinning, suddenly.
It was a short Indian guy with acne and a dumb T-shirt; a tall, gangly white guy with unfashionable glasses and puffy hair; and an Asian guy whose chest seemed to cave in, with stringy too-long hair, and round glasses.
He was Deep Voice. The last one. The scrawniest, most fragile-looking of the lot. The one with the most oblivious hair.
I laughed. They didn't look over. They were too busy showing off for each other.
I was flooded with relief.
Why? Because they weren't threatening-looking. Because they were just little boys. Because they looked like they had never gotten kissed, let alone hooked up after every party. Because they suddenly were no one to me, so I didn't care about their judgments. About their favorite measurements. I didn't care about them.
Sort of like the way they didn't care about the girls they met who weren't hot enough
They got off the train. A quiet, middle-aged couple took their place. I sat beneath the enthusiastic crackling of the speaker and thought about the boys, all the way to Secaucus.
Before I had known that they were wearing stupid T-shirts. Before I had known that they were kids my youngest brother's age. Before I had known that they didn't know anything—I had been automatically diminished by them. Deep Voice had made me feel like I didn't matter, for a few minutes, on NJ Transit. Just because my measurements are different from those of his "ideal woman."
What's that about?
That's about beauty and body image. It's about the way that your self-esteem is constructed, as a girl, and the way it evolves as a woman. It's about worth. It's about what makes girls important.
But it's also about me. And someday, I hope that Deep Voice makes me laugh first, before I know who he is or what he looks like. Or maybe I'll turn around in my seat and say, "Can you please keep your voice down? I don't really want to hear you talking about girls like that." And it won't matter what I look like, because I will be powerful no matter what.
Trouble talking about sex? 5 tips to get you started
Posted July 22, 2016
While some of us are comfortable talking about sex with our partners, a large number of us are not for a couple of good reasons. The topic itself is cloaked in hesitation, reluctance and awkwardness. Many of us grew up in households where sexual topics were rarely if ever discussed, giving us few opportunities or role models to feel comfortable with the subject. And the vulnerability that is stirred in the physical side of sex can easily bleed over to the verbal side. Exposing our intimate thoughts and wishes can make us feel self-critical, small, or unsafe; we fear judgment or rejection.
And so it's easier to ignore the topic or at best make vague hints, mumbled suggestions that go under the radar or are misunderstood, or because they stir up our partner's anxiety, are ignored or pushed away only further fueling our fears.
The antidote, of course, is the same for any relationship problem, namely, going against our grain and taking the risk of talking about the elephant in the room. Here are some suggestions to make this all a bit easier:
Decide what you want to say
The starting point is figuring out what is the 1, 2, or 3 points that your partner to come away with. Three not 30. Three is about as much as anyone can process in any given conversation. (You can address other topics in future conversations; right now you just are opening the door to the topic.) This is also not about over-preparing as though your about to deliver a Gettysburg Address, but it's helpful to have your own thoughts in order before venturing forth.
What's helpful to also consider and convey is the larger context of your concerns. Sure you can and may need to talk about the specifics of physical pleasure, but often sexual issues are part and parcel of a larger emotional climate of the relationship, where the physical side is a concentrated form of all that is good and not so good in the relationship. Is there enough appreciation, affection, verbal intimacy? Do these need to be thought about and addressed as well? Think about these and decide if they are important to the conversation.
Choose your format
Sitting down and having a straight-ahead adult conversation sounds great but can also be difficult. If you are ready to take this on, it's often helpful to give your partner a heads up: "I'm wondering if we could make some time this weekend to talk about a couple of things that have been on my mind?" While such planning may feel a bit staged, it avoids falling into those often disastrous attempts at conversation at 12 midnight when you are both tired and your partner feels side-winded and gets defensive.
But if this straight-ahead approach seems too overwhelming, consider sending an email or letter. The obvious advantage is that you have time to gather your thoughts and your partner to absorb what you are saying by reading it over again. You can also make sure you put into it and offset what you fear your partner may think: "I'm not saying that I don't enjoy our sexual life or that you are not a good lover" – helping to cut such thoughts at the pass. If you go this route, follow up verbally: "Did you read my email? Can we talk about after dinner?"
Finally, consider making bringing other media. This is where some couples will go to the relationship / sex section at Barnes and Noble, find pictures or descriptions in the books on the shelves that fit what they want to say and show to their partners. Or watch porn together that you are both comfortable viewing, using the images as a kick-starter for conversation.
Because the goal is to initiate a two-sided conversation, ask not only for your partner's reactions, but encourage your partner to say what he or she may then want from you.
Follow the good-conversation rules
Make sure you do your best to employ those good-conversation rules: Make "I" statements rather than "you" statements, talking about what you think, feel, and want. Talk about the positive, what you want, rather than what the other person is not doing or doing wrong. These help your partner not become defensive. Be concrete and behavioral. This is especially important when talking about physical desires: "Touch my breasts more gently or thrust more gently" rather than vague language like "be more gentle" or "more engaged". Knowing exactly what to do helps your partner know. exactly what to do.
Follow up
If the conversation goes well, circle back, thank your partner for listening, see if he or she has any more reactions or questions. If it didn't go well, circle back and talk about that: "I'm sorry if you felt on the spot and criticized last night; that's what I intended. Can we try this conversation again?" What's all too easy to do if the conversation gets derailed is to sweep it all back under the rug; this, obviously, does nothing to solve the problem. Go back and try again.
Talk about talking
Finally, talk at some point about talking. What this means is that after the sexual topic is somewhat put to rest, there often remains the larger issue of why you didn't have the conversation earlier. Is there something that you need from your partner to feel more safe to bring up sensitive topics? Do you need as a couple to simply make time to talk about what's on your mind besides the hubbub of work or kids? Does the struggle with communication suggest a deeper underlying problem? This too needs to get on the table.
If all this still seems too difficult, consider a short stint of couple or even individual counseling just to have a safe place to get things out in the open or to figure out better exactly what you want. The counselor can ask the hard questions, slow things down so that you are both heard, and help you learn skills that can make these conversations go more smoothly.
Question asked by Miley – There is a guy who is with me in the English class, I'm really attracted to him but I don't know if he likes me back or not.
We never talked except once I asked him a question and I think he was kinda nervous but I'm not sure; and we once made kinda long eye contact, he wasn't expecting to see me, but most of the time he looks away when we make eye contact and then looks back.
He doesn't change his act when I show up; sometimes he gives me his back, it really confuses me. He smooths his hair but I don't know if he always does that or just when I'm around.
He looks down or sideways when we pass each other, and sometimes I feel like he is avoiding me.
I think he is a shy guy and I'm shy girl I don't know what to do, he drives me crazy and I can't stop thinking about him can you please help me.
How do shy guys act around a girl they like and how do I approach him?
By your description it's quite clear that your "love interest" is definitely a shy type guy.
The rules of the game change completely when it comes to shy guys.
Shy guys underestimate themselves
The deal with some shy guys is that they tend to "underestimate" their handsomeness and hence find it difficult to accept that girls can be drop dead attracted to them.
It's quite clear that he is attracted to you. The fact that he lowers his eyes when he walks past you suggests the strong emotional impact you have on him. Shy guys are very susceptible to strong emotions mostly because they tend to suppress their feelings greatly.
He comes across as a "deep" person, who has the capacity for passionate love. No wonder you feel such a magnetic pull towards him. It looks like your "energies" match up, and this could well be a case of "made for each other" relationship.
You can rest assured that he is deeply attracted to you. In fact it's his vibe towards you that makes you want him even more. He has a strong emotional field around him, and he matches your wavelength which explains the spark of attraction which exists in you for him. If fact you already know intuitively that he is attracted to you; may be you are just ignoring your intuition or not believing it.
You need to take the initial step
Even though you are a shy girl, it's up to you to take the initial step so this relationship can start blooming.
Most shy guys are just too "underestimating" of themselves to ever take the chance of opening a line of contact with a girl they are attracted to.
They fear rejection, they fear disapproval and mostly they fear being let down. So even if you use all the possible signs to let him know that you are attracted to him, he will never take the first step of initiating contact with you.
Shy guys have a deep capacity for love, care and tenderness, and they are usually very devoted to the subject of their affection, but they are bad at initiating a relationship. But once they get comfortable with a girl, they open up with all the love they have been trying to suppress.
As a girl your job will be to make him comfortable in your company, make him feel accepted and make him feel your attraction. He will take over from there on.
Tips For Approaching A Shy Guy
So what are some action steps that you can take to initiate relationship with a shy guy you are attracted to? Here's a small list that you can consider.
1.) Find an excuse to spend at least an hour with him
You will have to hatch a plot to get him to spend at least an hour with you. How you do it will depend on your ingenuity.
The reason why it's necessary to spend an hour is because it allows for ample time for him to start getting comfortable in your space. An interaction of 5, 10 or even 30 minutes does not allow room for comfort to develop. If you can accomplish spending an hour with him on some pretext or other, it will work like a charm.
Come up with something, may be you can get him to discuss some study/work related issue.
For instance, you can ask him to tutor you on some subject, you can get him to look at one of your assignments, you can ask him to provide his inputs on a particular topic relating to your class/work.
Anything it takes, just make sure that the two of you spend at least an hour with each other. What you talk about is not important. What's important is that you have 60 minutes of interaction space between you.
2.) Smile at him every time you see him
If you are a shy girl this is not going to be easy, but it's only going to be tough the first couple of times – after that it will feel natural.
Whenever you make eye contact with him, give him your prettiest and most welcoming smile. Nothing melts a male heart more than a girl's smile.
This will accomplish two things, one he will not feel awkward when you catch him looking at you and second he will feel comforted by your warmth towards him.
Remember, it's all about making him feel comfortable so that he starts opening up to you.
3.) Find every small opportunity to make conversation with him
First of all, you must understand that he is extremely attracted to you, he's only shy about opening up with his feelings. So you can take his attraction for granted and move in closer to him.
Whenever you see him walking alone or sitting by himself, just go ahead and join him. Start up a small conversation or just give him a warm "hi, how you doing" line.
4.) Get his number and call up
This is something a guy should be doing, but remember we are talking about a "shy" guy here – so the rules of game change.
Once you have made the initial acquaintance with the one hour interaction, the smiles and the short conversations, it's time to get his number. Once you start off calling him up, you are well on your way to a full fledged relationship.
You will be surprised at how he opens up once he gets comfortable in your company.
It won't be long before he is the one calling you up. Be sure to talk to him as freely as you can, make him feel like you are his "best" friend and also get him to feel your attraction for you by initiating some "deep" or emotional talk.
Once he gets comfortable talking to you and being in your company, he will open up with his feelings for you. It won't be long before he asks you out on a date, which will be the start to a fulfilling relationship. The only deal with shy guys is that they need the girl to make first move, after that they are good to take over.
Hope you are now clear on how shy guys act around a girl they like. Here are some more tips on how to approach a shy guy.
There's a reason he hasn't come out to you yet.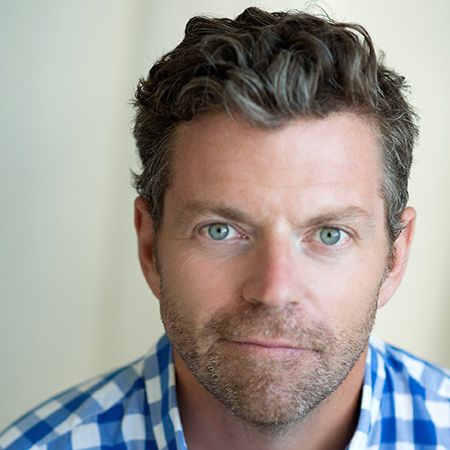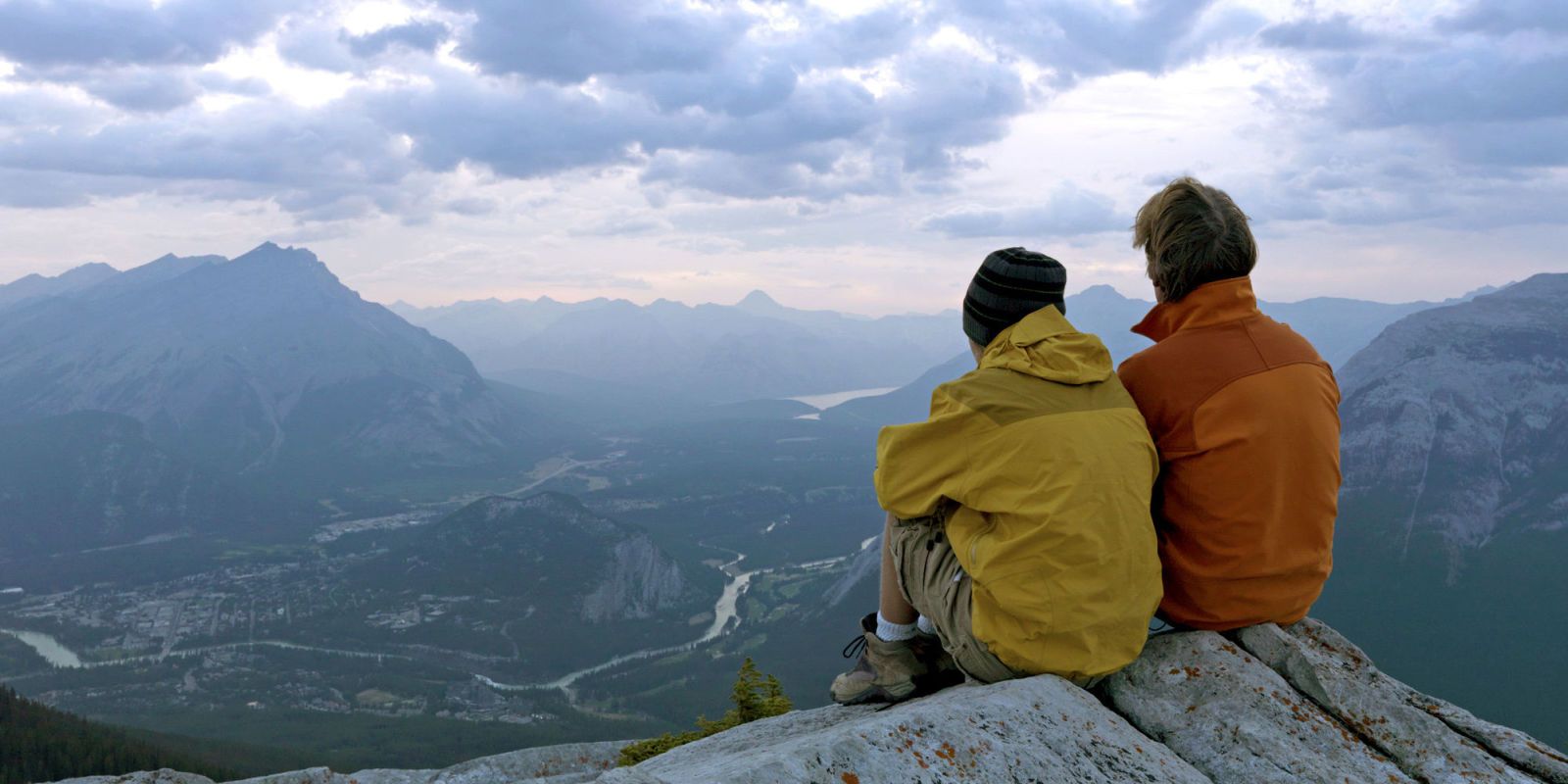 Making your way through this cruel, confounding, ever-changing world is difficult. Something make you anxious this week, or any week? Lay it on me at [email protected] I'm here to help you minimize the damage you will necessarily inflict on the world just by being alive.
So, what's your problem?
I have a 17-year-old son, and I am fairly sure he is gay. He is not out, although I don't know if he might be to any close friends. What's hardest for me as his dad is that I know that this time of life can be confusing and frustrating to any kid, and I only know the experience of a straight guy. I can't imagine how much harder or more complicated it must be for him. I would love to be able to be more supportive of him, but I certainly am not going to confront him.
Since your column a couple of weeks ago was advice for coming out to your family, my related question is: What advice do you have for the family of someone who hasn't yet come out?
Mark, you are one hell of a father, so first and foremost: thank you. You're attuned to your kid's developing identity, you're not trying to change him, and you're considering how your words and behavior will affect him down the road. I'm not a parent, but I know these are all difficult and necessary things. You are actively improving your son's quality of life just by thinking about them. Well done.
Here's a story to illustrate what you should definitely not do. Years ago, when I was not much older than your son, I was at home on a Sunday night flipping through the TV channels with my mother. Not much was on: a Murder She Wrote we'd already seen; a Parker Lewis Can't Lose she wouldn't have understood; probably an actual opera in Italian on A&E or Bravo, because that's actually what those networks used to give you. I paused on our local PBS affiliate, where a huge choir was singing, and after a few seconds I realized it was the Gay Men's Chorus of some city or another doing a fundraising concert.
I stopped there, just to see what would happen. At this time in my life, I was 99 percent certain I was gay, though nowhere near ready to spring it on my parents. We had no gay people in our lives back then, no way to gauge my family's level of tolerance. And here it was: the most passive, least courageous way I could drag the topic into the family room, kicking and singing.
We had no gay people in our lives back then, no way to gauge my family's level of tolerance.
We watched as they delivered a rendition of what I remember as "Somewhere Over the Rainbow," because either they or my memory are unforgivably basic. But it was gorgeous. Stirring and brave and subversive, coming as it did in a time before marriage equality was on the map, a time when you only saw gay people on the news. I got chills.
Then they finished, and my mom turned to me and said, "I really pity them."
I switched it to Parker Lewis and left the room.
Now, I am comfortable telling you this story now because it was ages ago, she has come a long way since then, and also there's a zero percent chance she's ever going to read this because it's on the computer. But it stands as evidence that sometimes saying nothing is the stronger choice.
Good on you for not point-blank asking your son whether he's gay. You are probably going to be the last person he tells. That doesn't mean that he doesn't trust you or that you didn't make it an easy enough process for him. It means one simple, inescapable thing: Once you have told your dad you're gay, there is no going back. You have given your final answer, and you are locking it in. And what if it all just lifts one day, and you wake up straight, and then you get married and have to spend your whole wedding day wondering whether your dad is thinking about what you told him that one time?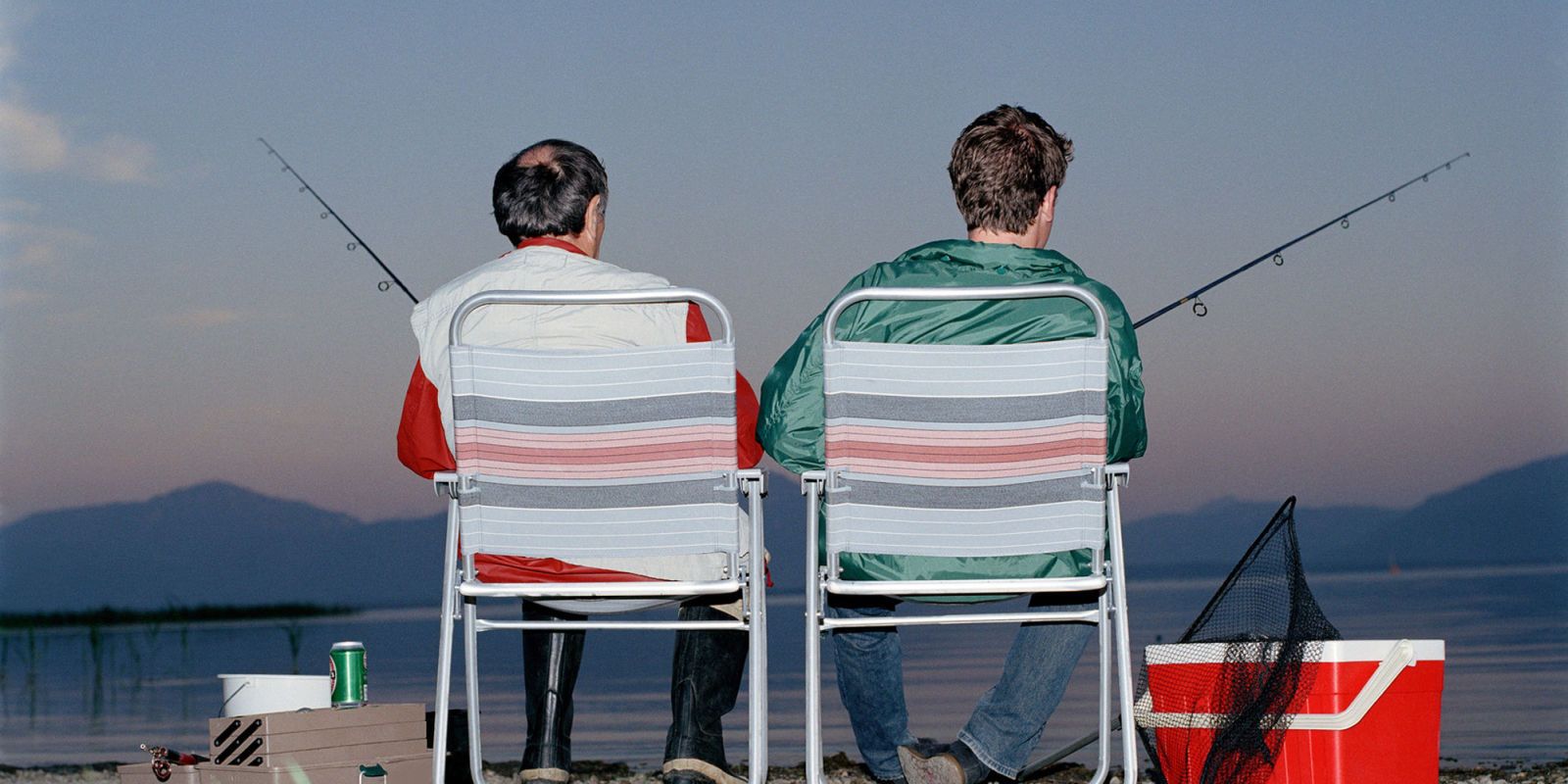 Right now, if your instinct is correct, your son is sorting through all of his competing urges and trying to determine which are his and which belong to society. Right now, everything is possible. You are probably correct that the confusion and frustration he's experiencing is different than what you and all teenagers have gone through. But as to whether it's harder, it's all relative. This is the only adolescence he's ever going to have. And as you know from personal experience, it's not like straight teenagers are dying for their parents' involvement in their relationships and identity development. Right now, he has to be secretive, not because he's gay, but because he's 17. And if his personal experience is indeed tougher than his peers', then he will end up tougher than his peers.
I'd love to say that you should do a big, showy "Hey, I sure do like those gay people" at the dinner table. I want to tell you to find out when Brokeback Mountain is on HBO and then accidentally turn it on right at the beginning when he's in the room. I wish it were as simple and CBS-sitcommy as invite the gay guy from work to family bowling night. But it isn't. Don't do any of these things. At this age, kids are not only wildly self-conscious, they are also you-conscious. They know what you're trying to do and what you're asking without asking. Any well-meaning attempt to raise The Topic is only going to make him more nervous.
At this age, kids are not only wildly self-conscious, they are also you-conscious.
The one thing you can do, which I suspect you're already doing, is to make him feel like a secure and separate person. To chisel away at the shame our culture hangs on all of us. To make him strong in his opinions and choices, even when they wouldn't be yours. Discuss the news of the day with him, and when he makes a point that differs from yours, thank him for giving you a fresh perspective. Do what you can to make him feel like he can stand on his two feet, even when he's standing apart from you. It's a skill he'll need, no matter which side of the fence he eventually lands on.
No matter what you do, know one important thing: He's 17, and he's probably going to react by rolling his eyes and going to his room. That's what I did when my own father subtly tried to engage with me long ago. Teens can't help it. It is their job. But trust me: Your son is listening, and he won't forget it. (And Dad, wherever you are: I see now what you were doing playing so much Wham! in your car, and I appreciate it.)
But again, by simply being the kind of person who asks a question like this, you are doing more than most fathers. This kid is lucky to have you. We all are.
Spoiler: He totally notices (and loves) your sex voice.
Dirty talk is hard. Do you describe what's happening? Moan in a sexy voice? Sometimes in the moment, it feels awkward. But these 10 guys share their favorite things a woman has ever whispered in their ear. It might make for some good inspiration for next time you're in bed and at a loss for words.
1. "One thing that sticks out in my mind is…'I want to hear you [orgasm].' I've had women sexily whisper that they wanted me to orgasm before, and honestly when I first heard it I was initially taken aback. But I think it was a combination of the idea that she wanted me to orgasm so hard I was making noises with the idea that it was something she was obviously and personally very into was hot. That's why it stuck with me."— Luke, 28
2. "She told me she wanted to lick her juices off me. This was a few years ago, but I still think about it sometimes when I'm masturbating and need to wrap things up." — Vince, 27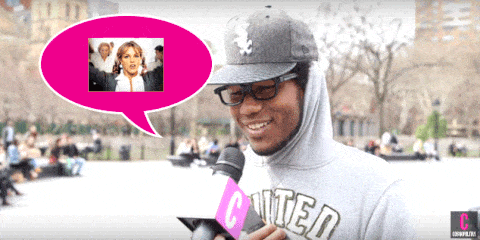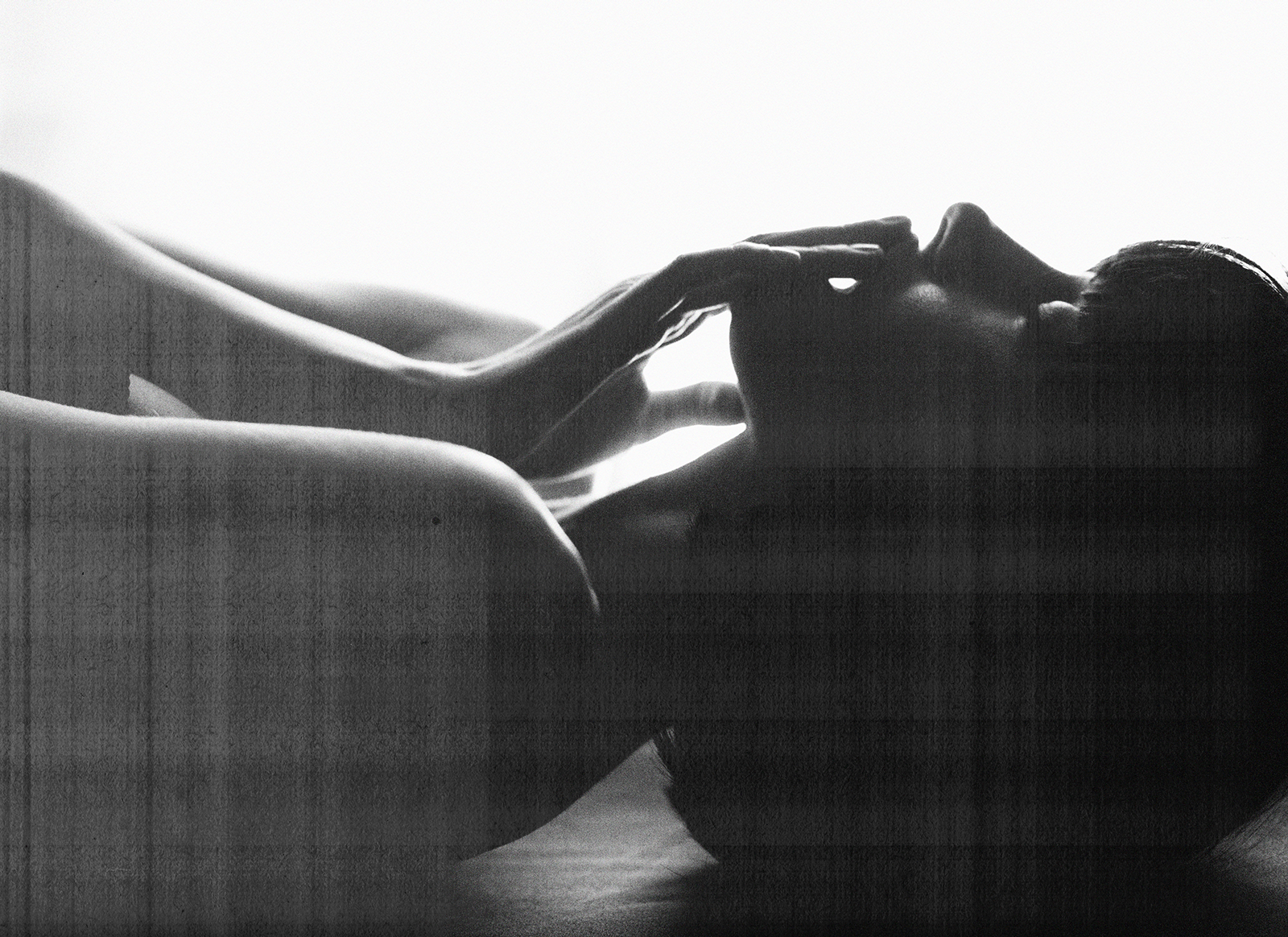 3. "For me the best thing I ever heard was something like, "I can't take another inch of you," said with a gasp. I'm not a big guy, but I'm not a small guy either, and that was something I hadn't heard before. It felt really good." — Marc, 28
4. "I'm generally very reserved, but not in bed. I think I'm like the male version of that whole 'horny, repressed librarian' stereotype. And I'm very polite and courteous, and so was this girl I was hooking up with. But the first time we did the deed, she looked me in the eyes and just said, 'Use me.' That was … wow." — Matt, 28
5. "I love dirty talk. I used to date this woman who would basically tell me sexy stories about things she'd want to do with me and other women. Not things she'd really want to do, but they were like . erotic fiction. She was really good at that. It was an insane turn on." — Dave, 27
6. "It really doesn't matter what it is. I just like that sex voice girls use." — Michael, 29
7. "For me, it isn't one particular thing, but just when they say, 'I need something.' — the idea that this isn't just something they want, but they need me right now. I love that." — Charles, 26
8. "'Fuck me harder.' I know that probably isn't the most shocking or unique thing to say, but it's all I need." — James, 29
9. "Early on in my dating life, I was with this older girl who used to wrap her legs around me, and she'd tell me to fill her up when she was about to orgasm. I loved that."— Jake, 28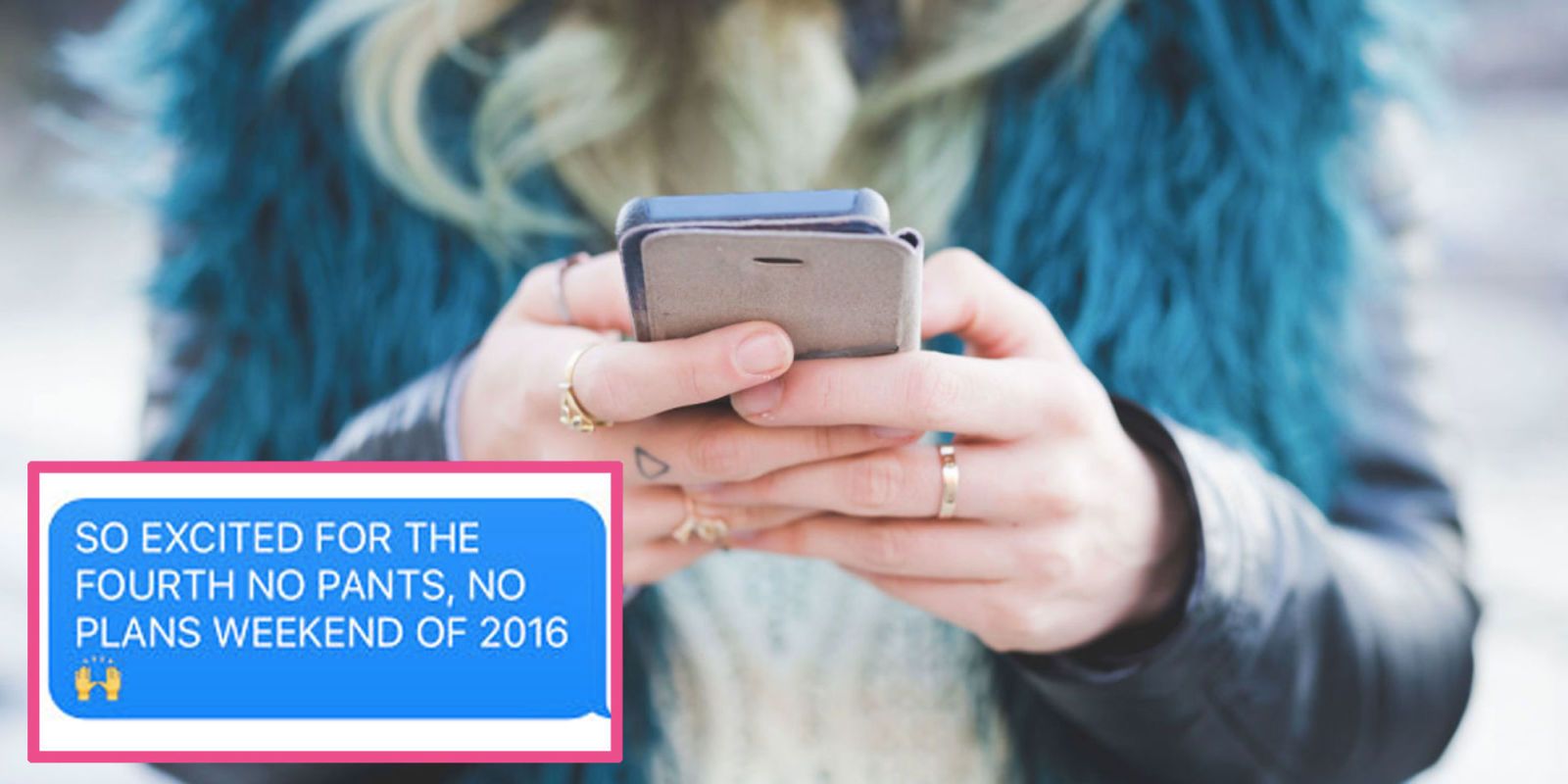 10. "I'm not one for real dirty talk. Alright, let me backtrack. Obviously, I'm fine with it. It's hot. But my fiancée and I, sometimes she'll look at me when things are slowing down, and we're just kind of relaxing a bit before the main event, and she tells me she loves me. It feels really good in the moment."— Craig, 30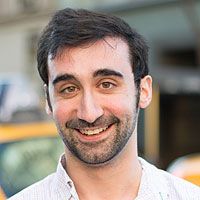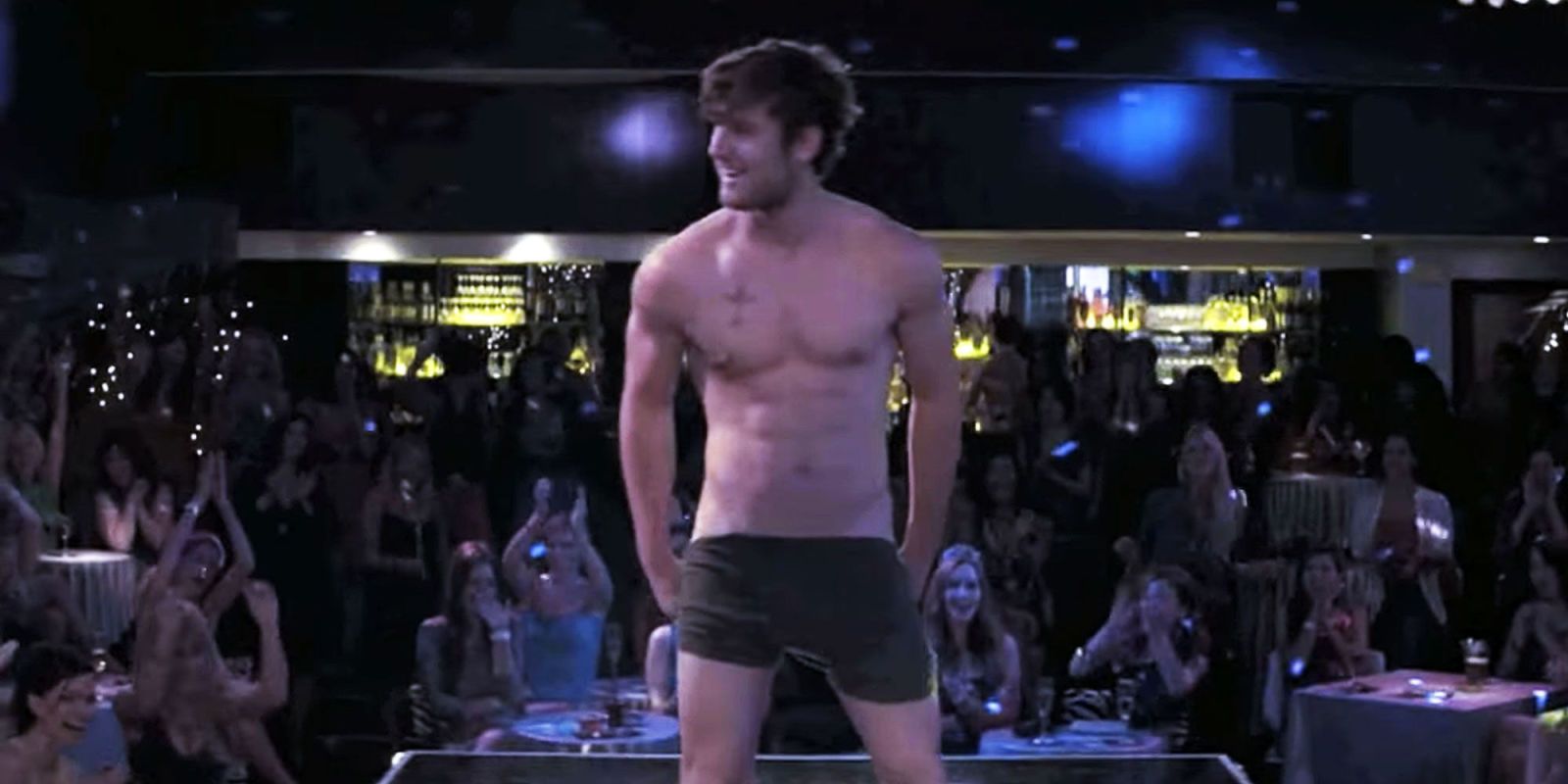 In straight relationships, a man's butt doesn't have the same level of sexual achievement as the female equivalent. You're probably not going to overhear, "Yeah, and then I totally put it in his butt!" in a woman's locker room. Some couples never experiment with ass play, but it's been getting a lot more attention recently, and the conceptions around what (if anything) straight guys can do with their butts during sex are slowly being changed.
There are still a lot of guys out there (full disclosure: myself included) who don't want anything near their butts. Others swear by it, and they know exactly what they want. But there's a third group, a group of men who don't know how to feel about their butt getting touched or having you get all up in there. That's the same for women, sure, save for one major difference. Most straight guys don't often get approached for butt stuff, whereas most women get the request at least semi-regularly. I'm told this is because women are unsure how to approach the male butt.
So how do you bring up getting all weird with his butt? Do you cautiously explore down there, the way you'd dip your toe into the ocean (don't put your toe in his butt though)? There are a lot of things you need to keep in mind when trying things out that could, as Craig Robinson once said, "take things to the next level."
1. ASK FIRST. Point blank: "Hey, do you like butt stuff?" Or, "Hey, do you want to try butt stuff and see if you like it?" It might be really uncomfortable, but you're going to get one of three basic responses: He's gonna say "yeah"; he's going to get indignant and say "no"; or he's going to kinda shrug. If he shrugs, you need to ask for clarification before you're in (figuratively and literally). As always, only "yes" means "yes."
2. Start slow. No, slower than that. Even if your partner expresses an interest in getting kinky with it, you still want to start with a (well-lubed) finger or two, maybe without any kind of penetration, just outside touching. Work your way up. Think of finger-play as standing on the pool stairs, and pegging (penetrating him with a dildo) as being Michael Phelps.
3. Yes, he might really, really, really fucking hate it. There's a lot to be said for prostate stimulation during sex. Gay and straight guys alike have been enjoying it for years. It could give him a no-going-back intense orgasm. Or he might really dislike the feeling of pooping out fingers. If he hates it, you're not doing anything wrong. Just because one of your exes loved getting a rim job doesn't mean it's going to work for every guy. Be immediately responsive and respectful if he wants to stop.
4. There are lots of different ways to do butt play. Butt play doesn't mean you need to strap on a dildo and get to pegging. There's a whole spectrum of things you can do with a man's butt. You can press a finger to it, put one inside, use toys, give rim jobs, or totally go for the full-blown pegging. There's even fisting. He might like some of it, and he might hate others.
5. Use so much lube. I don't care what you're putting in whose butt, use lube. Tons of lube. Buy it in Costco-size buckets and use all of it. When you come home with giant, gallon buckets of lube, your neighbors should assume you're painting your porch. "Oh, painting your porch?" they'll ask. "Nope," you'll reply, "Just about to put stuff in my boyfriend's ass with this here lube."
6. Stay clean. Even guys who manscape regularly might not know to keep the butthole region extra-clean. Make sure that area has been scrubbed thoroughly, especially if you're going down there with your mouth. Think of his butt like you would a public payphone, but sexy.
7. Don't judge him or his reaction. He might get really into it. Some couples report that this kind of anal play can change the power dynamic and make your boyfriend more submissive during sex. You might love that idea or you might not, but just be prepared to adjust to any changes that come from Male Butt Action.
8. Keep it all on the D/L (unless he wants to shout it from the rooftops, of course). There's still a social taboo around the idea of straight male anal play, so keep that in mind if he's really sensitive. It might not even be something he's comfortable discussing with you outside the bedroom.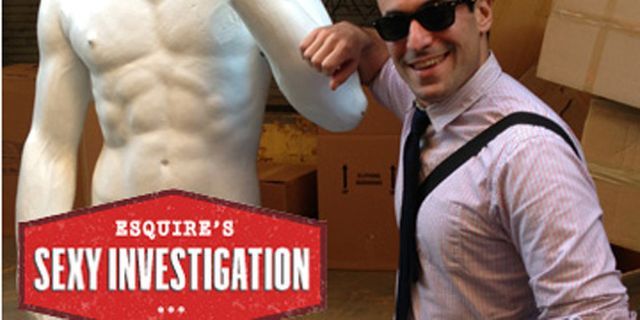 Ride a bicycle on a sunny day around New York City and you'll fall in love 20 times. Yet pause to ask why that woman, yes, the one jogging by in red short shorts, nearly caused you to crash, and things get puzzling. Sure, the reason you almost rode into the Hudson is because that jogger is sexy as hell. Fine, but what does that even mean? It's something we answer everyday, without even knowing there was a question.
Take commercial director Alex Grossman, who froze in place one afternoon a few years back while waiting for the elevator in his office building. There was a woman at the candy shop in the lobby. Her back was to him. He could see her spine through her t-shirt. It wasn't a good look. More emaciated than enchanting. Yet there he stood, locked in place by a tractor beam of desire. When she finally turned around, he realized he had been staring at the bony backside of Kate Moss.
Just what was so darn sexy about her that he couldn't look away? To this day, Grossman doesn't know.
For answers I turned to an industry that traffics in sexiness, Kate's own industry – the world of professional modeling. First I spoke with a guy who might have the best job in the world. Roman Young is director of the Women's Board at Wilhelmina Models, and spends his professional life visiting modeling agencies in places like Latvia and Brazil. The agencies parade their very best talent before Young and hope he will like a girl enough to bring her back to New York.
"Sometimes the person who will catch my eye is not the best looking person in the room," he explained. "A true lack of self-consciousness, that's what I find sexy."
Young isn't looking for an over-the-top "Zoolander character." He just wants that spark of sureness, something he says is impossible to determine from a photograph alone.
Next I headed to the offices of New York Model Management, where the models also speak of the ability to stand out in a crowded room as the mark of a sexy beast.
"That's one of the things we are taught as models," said Sarah Joffs, 19. "When you walk into a casting, into a dinner, or even on the street, you want to be noticeable. You want to have that poise, that strength, that confidence."
And there it was: the C Word. Confidence. The modeling industry's most oft-repeated answer to "What is sexy?"
"Sexiness is essentially the truth," said Nick Rea, 26, a male model at NYMM. "You can't be sexy if you are trying to be somebody else. People I find sexy are not trying to be more cool than they are." To put Rea's point another way, be yourself and people will want to have sex with you.
That approach certainly works for Robyn Lawley, a charming 21-year-old Aussie model who happens to be 6'2″ and with more curves than the Monaco Grand Prix.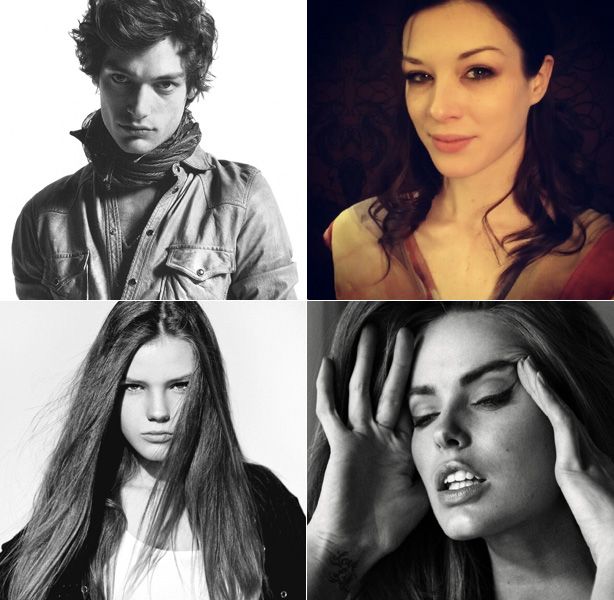 "I'll go to a party where there are regular models," Lawley told me, "and I'm flabbergasted by how small they really are, and how huge I am by comparison. Just huge. Like triple the size. And I feel like shit because society says they are meant to be the sexy ones and not me."
Except Lawly is very much the sexy one. Just her willingness to be vulnerable and talk about how the other models stare at her when she's changing backstage, or how tragically boring so many of them are when they actually attempt conversation, makes her sexy. This woman really is herself. Confident without being arrogant. Hot as hell.
There were other "regular models" around the Wilhelmina offices during my visit, but after just 20 minutes with Lawley, those skinny things seemed plain. Maybe because I'd spent too much time at modeling agencies recently. The same thing happens when I report on Fashion Week in New York. At first the presence of so many women (often, as Lawley suggested, naked backstage) is intoxicating. But it doesn't last long. As soon as it becomes familiar, it stops being so irresistibly sexy. That's where all this confidence stuff really comes into play. Men probably don't care much about how confident a women is when they're admiring her from across the room. We're men, after all. Yet to make the attraction last, even through a single night, they need to show you that confidence. Not to mention a few other qualities laid out by David Ralph, a director at NYMM:
"Sexiness is voice. It's a way of moving. It's a curve of your body. It's lip movement. It's the way you dress. It's a gate. It's an inherent way of looking individual. It's the flutter of an eyelash. It's what you bring into a room when you walk in. It's well manicured hands. It's nice shoes. It's a beautiful watch. It's the tilt of a high-heel shoe."
Sometimes, he also says, sexiness is simply having sex. In perhaps the creepiest moment of this investigation, Ralph explained that he can literally tell the exact day a young model has lost her virginity. Her whole presence on the runway or at a photo shoot will change. The way she moves her hips and her lips will be different. She won't look like she is trying to be sexy, but rather she will be sexy.
I decided to conclude my research with a call to someone who has more sex, at least on camera, than anyone I know — adult film star Stoya. Unsurprisingly, she agreed that having sex is sexy.
"The thing most guaranteed to leave me cold," she explained, "is for a guy to say he's a virgin." As for the C Word, Stoya has little use for it. "Saying confidence is sexy is the sexual attraction version of telling a class of kindergartners that the sky is blue," she said.
Maybe Stoya is right and confidence doesn't have as much to do with it as popular wisdom suggests. Maybe what's sexy is just about having sex, or the possibility of it. For all this talk about confidence and authenticity, there is always going to be something wonderful about the way a woman crosses her legs and absentmindedly rolls her foot in small circles, or the way her neck smells when she rests her head on your shoulder.
And if you're lucky enough to be dating that woman, it's a great idea to tell her exactly what you find so sexy about her. Because that builds her confidence — which in turn makes her even more sexy. It's a vicious cycle, but one that works in your favor. Especially if you like having sex.
Follow the Women section on Esquire here