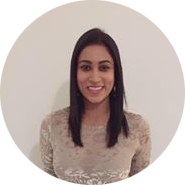 Today, a lot of people prefer emails and text messages to phone calls for work-related communication. Why? Making business calls can feel a bit nerve-wracking.
According to Darlene Price, the president of Well Said, Inc. and author of Well Said! Presentations and Conversations That Get Results , the fear of talking on the phone and doubt of what to say and how to say it stop many potential callers from dialing numbers.
Unlike emailing and messaging, where you can edit your words at any moment, using a phone for business communication is a real-time experience. The first 20 seconds of your call can be the key to success. Using only the combination of your words and voice tone, you can make or break your chances of getting the desired outcome of this interaction.
While it may be more convenient to contact someone via digital technologies, the phone is still a more personal way of carrying on a business conversation . Nothing can replace the sound of a human voice. Outside the realm of texting and emails, many job interviews and business meetings are still conducted entirely by phone. That's why it's important to know how to speak with impact using this method of communication.
To help you make your business calls as effective as possible, we created a list of basic steps and phone etiquette tips . Check out what you'll find inside:
How to lead a business conversation on the phone
Prepare for a call
Introduce yourself
State the main reason for your call
Listen actively without interrupting
Practice your business phone etiquette
Give thanks
See also: our article on the 6 best business English courses for 2020.
How to talk professionally: basic tips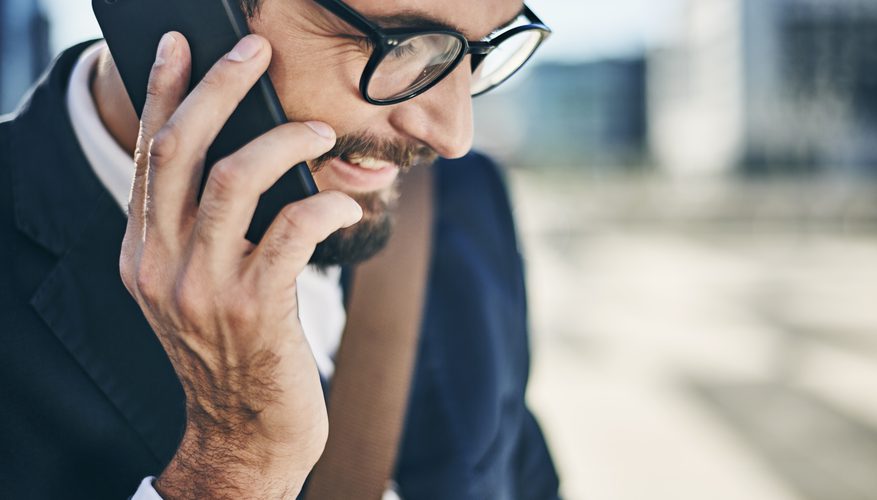 Prepare for a call
What is the first thing you should do before making a business phone call ? Take a moment to prepare. Here are some steps to do this effectively:
Identify the reason you are calling. Knowing the purpose of your business phone call will prevent you from being nervous about speaking with someone you barely know. Do you want to sell something, ask for help or get some information? Think for a minute about the goal you want to achieve with this call.
Write down the key points you need to cover. To keep your call on track, prepare some notes about things you want to discuss during the conversation as well as any questions you need to ask. A couple of bullet points can also help you feel more confident and maintain control of the conversation.
Prepare the required supporting information. Be close to a device with the internet so that you can search for any extra data quickly.
Introduce yourself
When making outbound calls, say "Hello" and introduce yourself to the person on the other end of the line. To follow professional phone etiquette , start with your first name as well as your last name, title or company's name if required. For example:
Hello. My name is Brian, and I'm calling from [Company's name].
It is polite to start a conversation with small talk, especially if you know the person well. But don't be too chatty. Remember that you have limited time on the call, so stay focused on the specific purpose of the conversation and get right to the point. If you don't know the person, exchange pleasantries like a brief "How are you today?" or "I hope you're doing well today."
Find the best greetings for formal conversations in our latest article "22 Useful English Greetings for Every Day".
State the main reason for your call
After the professional phone greeting , state the purpose of your call politely and directly. For instance:
I received your email yesterday, so I'm calling to follow up.
I'm calling from [Company's name]. I'd like to speak with you about your recent purchase.
Explaining the reason for your call provides focus and direction to the conversation. Besides, this will help you keep the person's attention and show that you're prepared for the talk. Keep a steady pace and speak without a lot of pauses and filler words such as "um" and "uh".
Listen actively without interrupting
While you may strive to achieve the main purpose of your business call , make sure that you carry on a two-way conversation rather than a monologue. Give the person you are talking to time to respond and ask any questions they may have. Listen attentively and use verbal nods like "Uh huh," "Sounds interesting," "Good," "Yes, I understand," "That's right," "I see," "Could you please tell me more about," etc.
Practice your business phone etiquette
It is so easy to get worried when you have to make an important call. But if you allow anxiety to overtake your emotions, you won't succeed in business communication. First of all, make sure to stay calm and speak clearly. Choose your words carefully avoiding slang and jargon. For more on this, check out our article on how to master business English for managers.
To speak on the phone in a professional business manner , pay particular attention to your tone of voice . Speak in a normal tone or a bit higher keeping it natural, positive, and inviting. Try to pronounce words clearly and minimize your accent.
If you need to put the person on hold, ask them for permission to do that and explain the reason why. You can say something like:
[Name], is it okay if I put you on hold for a few seconds while I check with [Name] about this issue?
To follow phone etiquette at work , never leave someone on hold for more than 30 seconds and always check back in after 15 seconds. When you finally get back to the call, thank the other person for waiting. If it is going to be a long hold, make it clear to them that you don't want to waste their time on hold and promise to call them back. If you have to put someone on speakerphone, let them know you are about to do so and mention who else is near you.
Give thanks
Politeness will never be old-fashioned. End your call by thanking the person for their time.
Thank you so much for talking with me. Have a good day.
A brief afterword
From a business perspective, a failed telephone conversation can cost you productivity, time and even money. If you want your calls to bring good results, you should prepare for each of them. Try to keep the conversation as light and positive as possible and don't forget about business telephone etiquette .
With more confidence and a little practice, you will have no problem leading a business conversation — whether you are talking to a customer, business partner, or colleague.
Want to learn a language with your team? Find out more about our corporate language training programs.
This article was co-authored by Michael McCutcheon, PhD. Dr. Michael McCutcheon is a career coach, psychologist, and award-winning public speaker who specializes in procrastination elimination, goal achievement, and increasing life satisfaction. With a background as a counseling psychologist, he guides clients toward becoming more aware of their desires and anxieties to break old patterns, create new habits, and achieve life-changing results. He also helps clients improve organization skills, embark on a new career, get promoted, get admitted into graduate schools, and transition from school to the working world. He is a published author and lecturer in graduate psychology courses at New York University (NYU), a position he has twice won the Teaching Award (2014 & 2019). His work has appeared in the press as a lifestyle and career expert for The Washington Post/The Associated Press, The New York Post, Scholastic, Lifehacker, and The Coca-Cola Company. He has served as a contributing writer for Out Magazine and featured panelist on National Public Radio (NPR).
This article has been viewed 188,318 times.
Making business phone calls can feel a little nerve-wracking, especially given how much communication now happens digitally. Nothing can quite replace the sound of a human voice, however, and sometimes it's just more convenient to place a call. As long as you speak politely and naturally, anyone can handle the basics. But to make the call as effective as possible, you need to identify its purpose before you pick up the phone, and keep this in mind while you talk. Ever wish you could get a real person on the phone? We've got a cheatsheet that tells you how!
Related Terms
data latency
Data latency is the time it takes for data packets to be stored or retrieved. In business intelligence (BI), data latency is how long it takes for a business user to retrieve source data from a data warehouse or BI dashboard.
digital accessibility
security audit
accumulator
confidentiality, integrity and availability (CIA triad)
distributed applications (distributed apps)
data lifecycle management (DLM)
firmware
binary-coded decimal
encryption
data center management
chief transformation officer (CTO)
bill of materials (BOM)
data latency
chief data officer (CDO)
bit (binary digit)
VBScript
binary file
cognitive bias
information technology (IT) director
Automatic Private IP Addressing (APIPA)
Virtual network functions (VNFs) are virtualized tasks formerly carried out by proprietary, dedicated hardware.
Network functions virtualization (NFV) is a network architecture model designed to virtualize network services that have .
An overlay network is a virtual or logical network that is created on top of an existing physical network.
Encryption is the method by which information is converted into secret code that hides the information's true meaning.
An X.509 certificate is a digital certificate that uses the widely accepted international X.509 public key infrastructure (PKI) .
Directory traversal is a type of HTTP exploit in which a hacker uses the software on a web server to access data in a directory .
A security audit is a systematic evaluation of the security of a company's information system by measuring how well it conforms .
Chief transformation officer is an executive role, often in the C-suite, that focuses on bringing about change as well as growth .
Data latency is the time it takes for data packets to be stored or retrieved. In business intelligence (BI), data latency is how .
Performance and accountability reporting (PAR) is the process of compiling and documenting factors that quantify an .
Chief human resources officer (CHRO) is a top-level management executive in charge of an organization's employees.
Talent management is a process used by companies to optimize how they recruit, train and retain employees.
Implementation is the execution or practice of a plan, a method or any design, idea, model, specification, standard or policy for.
First call resolution (FCR) is when customer service agents properly address a customer's needs the first time they call.
Customer intelligence (CI) is the process of collecting and analyzing detailed customer data from internal and external sources .
Browse by Topic
Browse Resources
About Us
Editorial Ethics Policy
Contact Us
Advertisers
Business Partners
Events
Media Kit
Corporate Site
Reprints

Tired of calling the California Franchise Tax Board and not getting a human being on the phone? You are not alone. Like many Californians, trying to contact a human live person on the phone is next to impossible. Due to the current COVID-19 pandemic, staff at the CFTB is limited. Lets go over some tips to help you get through a human person at the FTB.
Call 800-852-5711
Open Monday through Friday 8 AM to 5 PM
Closed Weekends
Make sure you are calling the right number. To contact a human being at the FTB, the number to call is 800-852-5711. Their hours are Monday through Friday 8 AM to 5 PM – Avoid calling Monday mornings as there will be heavy traffic.
The best times to call is Wednesday and Thursday 2pm-3pm
When you call, be sure to have all your tax related information like your and all dependents Social Security Number. If you do not have this information, you have just wasted hours of wait time on the phone because the human agents will not be able to assist you without the Social Security Number.
You may feel frustrated with the waiting times, be patient. There are thousands of callers calling the FTB during their business hours, may of whom are corporations and they have better resources than your average citizen. Continue to hold and don't give up.
this is ridiculous
i called and it says to stay on the line to talk to a live person and it loops and loops and loops and loops if you pick it's not what you want so you listen and wait then eventually it just disconnects
you if you "stay on the line" just wait and then it disconnects
thank you for calling the franchise tax board then disconnects grrrrrrrrrrr
hours wasted on this
my corporation was suspended and i paid corptax ans form and send all document several time faxed to &#Nine Seven Four Two ; * * * * * * * and Nine One Six Eight Five Five Five Seven Four Five
i am tryino find out where we are non
unfortunatly phone never answerd when i call ftb
can you help me?
Chris Hoffman is Editor-in-Chief of How-To Geek. He's written about technology for over a decade and was a PCWorld columnist for two years. Chris has written for The New York Times and Reader's Digest, been interviewed as a technology expert on TV stations like Miami's NBC 6, and had his work covered by news outlets like the BBC. Since 2011, Chris has written over 2,000 articles that have been read nearly one billion times—and that's just here at How-To Geek. Read more.
Companies are making it harder and harder to actually get a human being who can help you solve a problem. Call them, and you'll often end up in a phone tree, asked to enter number after number or speak your issue for an automated system.
But there are still humans working in most of those companies' customer service departments–you just have to know how to get to them. Here are a few easier ways to get what you want.
Chat Online
The telephone isn't the only option for talking to a human being anymore. A lot of companies also offer an online chat interface, allowing you to talk to a a human being from your keyboard. You may still have to answer a few questions, but it'll be much faster, and the wait times are usually much shorter. Sometimes, you might even get a human immediately, while telephone lines may often have long waits. Check the company's website to see if it offers customer support via online chat, and try that option if it exists.
Some companies even offer email support, allowing you to contact a human with a problem. This won't always work—sometimes you really do need a back-and-forth interaction with human beings. But Amazon, for example, offers online chat, email, and telephone interaction if you visit its support site. We've successfully used the email option to resolve a variety of issues with purchases, firing off a quick message and receiving a helpful reply that dealt with the problem at some point within the next day. You get a human to solve the problem and you don't even have to wait or talk with a human.
Skip the Phone Trees and Go Directly to an Operator
If you do need to talk to someone on the phone, there are a few ways to skip the tree and get a human being. Often, you can simply keep pressing "0" on the number pad—for "operator"—until the system directs you to a human. With automated voice systems, you can often say "Speak to an Agent", "Agent", "Representative", or something similar to get a human being, even if the system just asks you to describe your problem. Sometimes it may take a few tries before it actually responds to your request.
Humans in one department can often direct you to humans in another department, too. If you're having trouble accessing customer service from a company that sells products, you can try contacting the sales department. They may be more eager to get you on the phone with a person. You can then ask the sales agent to connect you to someone in the correct department.
Use GetHuman for Particularly Stubborn Phone Trees
If the usual tricks aren't working, GetHuman.com is a great resource that provides information on how to actually get a human on the phone at a bunch of different companies. The website provides guides to navigating those obnoxious telephone trees that require you press button after button, weaving your way through an automated system designed to save the company money before you're passed off to the more expensive customer support person.
Visit GetHuman.com's phone number database, plug a company name into the box, and you'll see information about contacting a human. We've never actually used GetHuman's paid services, but we've used the free guides with success a few times.
For example, plug "Comcast" into the box, click "Phone & Contact Info", and you'll see information about the specific phone number you need to call, average wait time, call center hours, and the buttons you need to press to get a human who can help you on the line.
Try the Company's Facebook or Twitter Page
Twitter is often a better way to resolve issues with an unresponsive company than its normal support channels. That's because companies have social media teams that are separate from the normal customer service team, and want to avoid too many public complaints on social media.
For some smaller companies, commenting on their Facebook page may also work well, though Twitter tends to be more popular as a place for online customer service.
Tweet your problem at the official account—or official support account—and they may ask you for more information or connect you to someone who can help you with the problem. It's worth a shot if normal channels just aren't working for you—perhaps you can't contact a human at all, or perhaps the humans you did talk to don't seem to have enough power or interest in helping you with your problem. And if you're making your problem publically known to all your followers, they may be even more eager to help.
Go Talk to Someone In Person
In some cases, your best bet for talking to a human may be to go visit a business in person. This helps even with larger businesses like Internet service providers, cellular phone companies, and banks. If the business has a local branch that deals with customers or clients, try visiting in person. They can't ignore you if you're standing right in front of their face–and store representatives have a much stronger desire to make sure you walk out happy. We've been in situations where–after 6 hours trying to deal with phone support–going to a store solved the problem in 20 minutes.
Author: George Birrell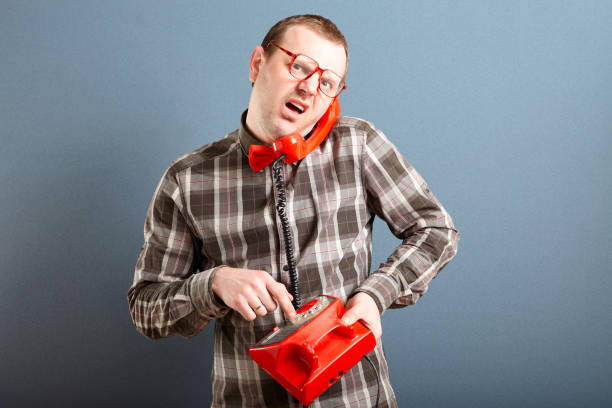 When questions about tax returns come up, many people turn to IRS customer support. However, how to talk to a live person at the IRS, is usually easier said than done!
Callers to the IRS customer support phone line are met with a litany of options that are difficult to navigate. When all you want is to speak to a live person who can assist you, especially with a small issue, this can prove to be quite frustrating.
With many Americans struggling with issues regarding their stimulus payments, the IRS is receiving more calls than ever. To address this, the IRS plans to gradually add 3,500 agents to handle the influx of phone calls. While this may seem to be helpful for those with general IRS inquiries, with all the focus on handling stimulus payments, other areas of IRS service are understaffed. Alternatively, we offer CPA coaching calls at a rate of $39 for fifteen-minute consultations if you have a question that can be answered by a CPA.
While it is difficult to reach a live person at the IRS, it is not impossible. Don't waste your time trying to figure it out on your own – we have the inside track to getting through the calling system and getting to a live IRS person as quickly as possible. Follow the steps below to avoid much of the frustration and put yourself in the best position to speak to a live person as soon as possible.
Best Time to Call IRS Customer Support
IRS customer support, which can be reached at 1-800-829-0922, is available Monday through Friday from 7AM to 7PM.
According to the IRS website, wait times average fifteen minutes in the months preceding the filing deadline (January through April), and average twenty-seven minutes in the months following the filing deadline (May through December). Based on our experience the best times in general are afternoons and Thursdays & Fridays.
*Taxhub Insider Hack#1: Call the IRS one to two days BEFORE A HOLIDAY and the wait time is usually less than 5 minutes!
Before You Call – Have Documents Prepared Ahead of Time
Many people make the unfortunate mistake of calling the IRS without preparing relevant information ahead of time. This can prove to be costly if you don't have the information handy and will need to make the call all over again.
The IRS website recommends you have the following information prepared prior to calling:
Social security numbers and birth dates for any relevant individuals
For individuals without social security numbers, have their Individual Taxpayer Identification Numbers (ITIN) on hand
Your filing status (i.e. single, head of household, married filing joint, or married filing separate)
The tax return from the prior year
The current tax return that is the basis of your call
Any letters or correspondences from the IRS
The Actual Steps to Speak to a Live IRS Person
When you call the IRS, there is no simple option to talk to a live person at the IRS. Each selection leads to more choices – rarely leading to a live person. Follow the following steps to get a live IRS person as soon as possible:
Call the IRS customer support number at 1-800-829-0922 -or- 800-829-1040
Choose your language (1 for English)
Dial 2 – "For answers about your personal income tax…"
Dial 1 – "For questions about a form you have already submitted…"
Dial 3 – "For all other questions…"
Dial 2 – "For all other questions…"
When prompted for either your social security number or employer identification number, do not input anything
After two requests, another menu will come up. Dial 2 – "For personal or individual tax questions…"
Dial 4 – "For all other inquiries…"
Following these insider steps will get you straight through the calling system and in the queue for a live IRS person. It can be frustrating to get through to a live person at IRS customer support, but with the right planning, you can eliminate some of the frustration and be on your way to getting the information you need.
*Taxhub Insider Hack#2: If you have a question related to a business you can try the IRS's "Business & Specialty Tax Line" at 1-800-829-4933 !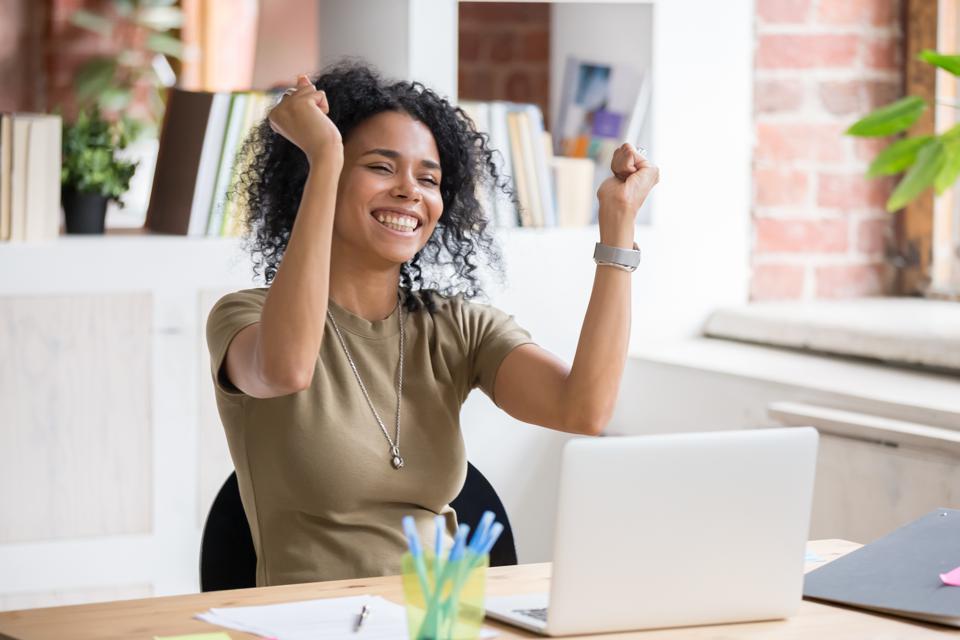 Still Need Help?
If the IRS representative could not help you, there are other options to talk to a live person at the IRS at your disposal.
You may benefit from calling a different IRS number that is more specific to your inquiry. NerdWallet compiled a list of IRS phone numbers along with their areas of focus. If the main IRS line was not helpful, try the number on the list that most closely reflects your issue.
In addition, the Taxpayer Advocate Service functions as an independent entity within the IRS, with the sole purpose of representing individuals in solving problems that require additional expertise. In addition to detailed information in a large online database, you can reach out to your local branch of the TAS by clicking on the teal "Contact Us" box in the top right corner of the page. You'll be prompted to select your state, which will provide you with the address and phone number of the TAS offices in your state.
If support over the phone has not yielded any results, you may prefer to make an in-person appointment at your local IRS office. Your first step is to find your local IRS office using the Taxpayer Assistance Locator tool. Once you have located the office closest to you, call 844-545-5640 to schedule an appointment. Although not required, it is recommended that you use the COVID-19 Screening Tool prior to entering an IRS facility.
Let Taxhub help
Contacting any government agency can be frustrating! Taxhub enables you to consult online with a CPA throughout the year to keep you on track. We even offer CPA calls at a rate of $39 for fifteen-minute consultations with a CPA if you have a quick question or two. Visit our homepage to find out more about how Taxhub can help you alleviate the need to contact a live person at the IRS.
Before You Call The IRS Check List
Get a Live Agent
I.R.S Service
By now you probably have become frustrated at the lack of service you have found at the IRS in trying to talk to a live person at the IRS. I may seem impossible to talk to a human being at the IRS but if you follow these instructions very carefully, you will be able to talk to real person at the IRS. Many people have followed these steps. If you are serious about talking to a person at the IRS, do not skip any of these steps. It is possible to talk to a live person at IRS but only if you follow each step carefully.
It is extremely important to remind you that if you want to talk to a person at the IRS, you will need to have your social security number before you call the IRS. If you dont have your social security number, the person you talk to at the IRS, will not be able to help you with your case.
I.R.S Service
Step 1. The first thing you will need to talk to a real person at the IRS is their phone number. Make sure you get pen and paper to write this number down. You will need it when you start to dial. So the number is: One – Eight Zero Zero – Eight Two Nine – One Zero Four Zero – When you first call this number, you will get a recording.
Don't worry, its normal. The recording will ask you questions, the best way to get what you want from the IRS is to follow the prompts. However, if you have followed the prompts and none of the options lead you to talk to a person at the IRS, then follow the next procedure on step number 2.
Waiting On-hold
Step 2. OK, if you got this far, then step 1 did not work for you. On the second step, we are going to teach you how to over ride the recording so you can talk to a human being at the IRS. Dial the same eight hundred number to the IRS you wrote down from step 1. Remember I asked you write it down on a piece of paper. So if you have not done so, write it down on a piece of paper. Call the IRS number again, but this time, we are going to follow these steps.
When you first hear the recording, press number two for English. (note, the IRS may have changed their prompts, If #2 is not for English, press whatever number the recording says its for English) – After you have pressed two for English, the recording will ask you to press 1 for business or two for personal taxes. Also there may be an option to press 3 to check the status of your refund. In this case, you need to press two for personal taxes, after you have pressed two, when the recording starts for personal taxes, you need to press the # button on your dial pad on your phone, you need to press its continually 10 times.
After you have pressed # for 10 times, you will get a recording to hold while you are connected to an IRS representative. This works the best. However, because the IRS is constantly updating their equipment, its possible that this step may not work for the state you are calling from. If this step did not work for you, lets continue to step 3. On step three, we are going to get more specific. One way or another, we are going to help you talk to a live person at the IRS. So be patient, We know its hard and frustrated, but the goal is to get you to talk to a liver person at the IRS, so don't give up now. Go one to step 3.
Try Again!
Step 3. Sorry that step 2 did not work for you. Usually it works for some people, but depending where are you calling from, it may not work or the feature may have been disabled. On step 3 is another trick to get you to talk to a real person at the IRS by following this procedure. OK, but now you should have written down the 800 number we provided on step 1. So call the IRS number again, but this time, press these prompts when you hear the I.R.S recording. hit one, then just wait until the recording gives you options, then press two, then keep pressing zero until you hear the recording say something about the call may be monitored.
The recording will send you to the next available IRS agent to talk to. After you talk to the agent, you can leave us your comments in the comments section below. This step has been proven to work as of 2016. However, if for some reason none of the steps described here on how to talk to a live person at the IRS works, we will continue to find new ways. Also, there are other persons like yourself who are desperate to talk to a live person at the IRS, they have found different procedures on how to talk to an agent at the IRS, so read the comments sections for more help.
Before calling the IRS, take a deep breath with me.
Please remember that there are some wonderful people working at the IRS. They have families and souls, just like the rest of us. They pay taxes and have to follow the same laws that we do.
With that being said, here are the steps you need to take to reach a real person on the phone at the IRS.
When to call
The IRS is available from 7 a.m. – 7 p.m. Monday thru Friday. The best time to call is early in the morning.
Make sure you're prepared
Before you call, make sure you have all of the information that you need.
Social Security cards and birth dates for those who were on the return you are calling about.
An Individual Taxpayer Identification Number (ITIN) letter if you don't have a Social Security number (SSN)
Filing status – Single, Head of Household, Married Filing Joint or Married Filing Separate
Your prior-year tax return. We may need to verify your identity before answering certain questions
A copy of the tax return you're calling about
Any letters or notices the IRS sent you
How do you speak to a live person at the IRS?
The IRS telephone number is 1-800-829-1040.
The first question the automated system will ask you is to choose your language.
Once you've set your language, do NOT choose Option 1 (regarding refund info). Choose option 2 for "Personal Income Tax" instead.
Next, press 1 for "form, tax history, or payment".
Next, press 3 "for all other questions."
Next, press 2 "for all other questions."
When the system asks you to enter your SSN or EIN to access your account information, do NOT enter anything.
After it asks twice, you will be prompted with another menu.
Press 2 for personal or individual tax questions.
Finally, press 4 for all other inquiries. The system should then transfer you to an agent.
If this info served you please help me by subscribing to my YouTube channel, it's free.
Almost three-fourths of people (72%) always or frequently end up speaking to a live human after encountering a phone menu and most people find listening to irrelevant options the most frustrating part of interacting with phone menus. This new data confirms the importance of incorporating a human touch in all customer service interactions.
News provided by
Apr 11, 2019, 08:55 ET
Share this article
Share this article
WASHINGTON , April 11, 2019 /PRNewswire/ — Eighty-eight percent of people (88%) prefer speaking to a live customer service agent instead of navigating a phone menu. Clutch, the leading B2B research, ratings, and reviews firm, surveyed 501 people who called a business at least three times in the past six months to analyze how businesses should set up their phone menus.
Businesses often use automated communication to save time and money, but certain customer inquiries still require a human touch.
Nearly three-fourths of people (72%) always or frequently end up speaking to a human after encountering an IVR menu.
"Companies still need human representatives to handle the complexities of certain voice-interactions that cannot be satisfactorily synthesized and automated," said Chris Connolly , vice president of product marketing at Genesys.
Before implementing a phone menu, businesses should ensure that the technology will benefit the customer, not just the bottom line.
"If [a phone menu] is going to more quickly resolve a customer's issue and better route them to the right person they need to talk to, it's definitely beneficial," said Tania Kefs, vice president of customer relations at Aircall.
If the phone menu will only frustrate customers, though, then it shouldn't be used.
Long Phone Menus Annoy Callers
Most people ranked listening to irrelevant options (69%) in their top three most frustrating issues with phone menus, followed by an inability to fully describe their issue (67%) and a lack of human interaction (43%).
Businesses may think that offering more options on a phone menu makes it more personalized and effective. A long phone menu, however, often only frustrates customers.
"I try to keep phone prompt options at or below 3 choices," said Ty Givens , the founder and CEO of The WorkForce Pro.
Businesses can instead explore creative ways to personalize a phone menu without using customers' time. For example, Kin Insurance detects an incoming call's number and routes the call to different points of contact based on if it's from an existing customer or a recent applicant, all before the caller speaks to anyone.
Human Interaction Still Key to Customer Communication
Phone menus shouldn't replace human interaction, but instead make it easier and more effective.
In the end, a phone menu won't be able to answer every customer's needs and therefore a business must always include the option to speak to a human.
If callers cannot reach a human, they often take actions such as pressing zero (70%) or saying words like "agent" (65%).
"You should always have an open-ended option [to speak to a human]. You can map out all the theoretical questions, but there's always going to be a percentage that you can't guess," said Kefs.
For questions about the survey, a comment on the findings, or an introduction to the industry experts included in the report, contact Riley Panko at [email protected]
About Clutch
A B2B research, ratings, and reviews firm in the heart of Washington, DC , Clutch connects small and medium businesses with the best-fit agencies, software, or consultants they need to tackle business challenges together and with confidence. Clutch's methodology compares business service providers and software in a specific market based on verified client reviews, services offered, work quality, and market presence.
Contact
Riley Panko
[email protected]
(202) 899-2779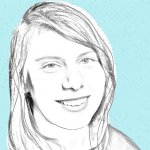 By Laurel Funk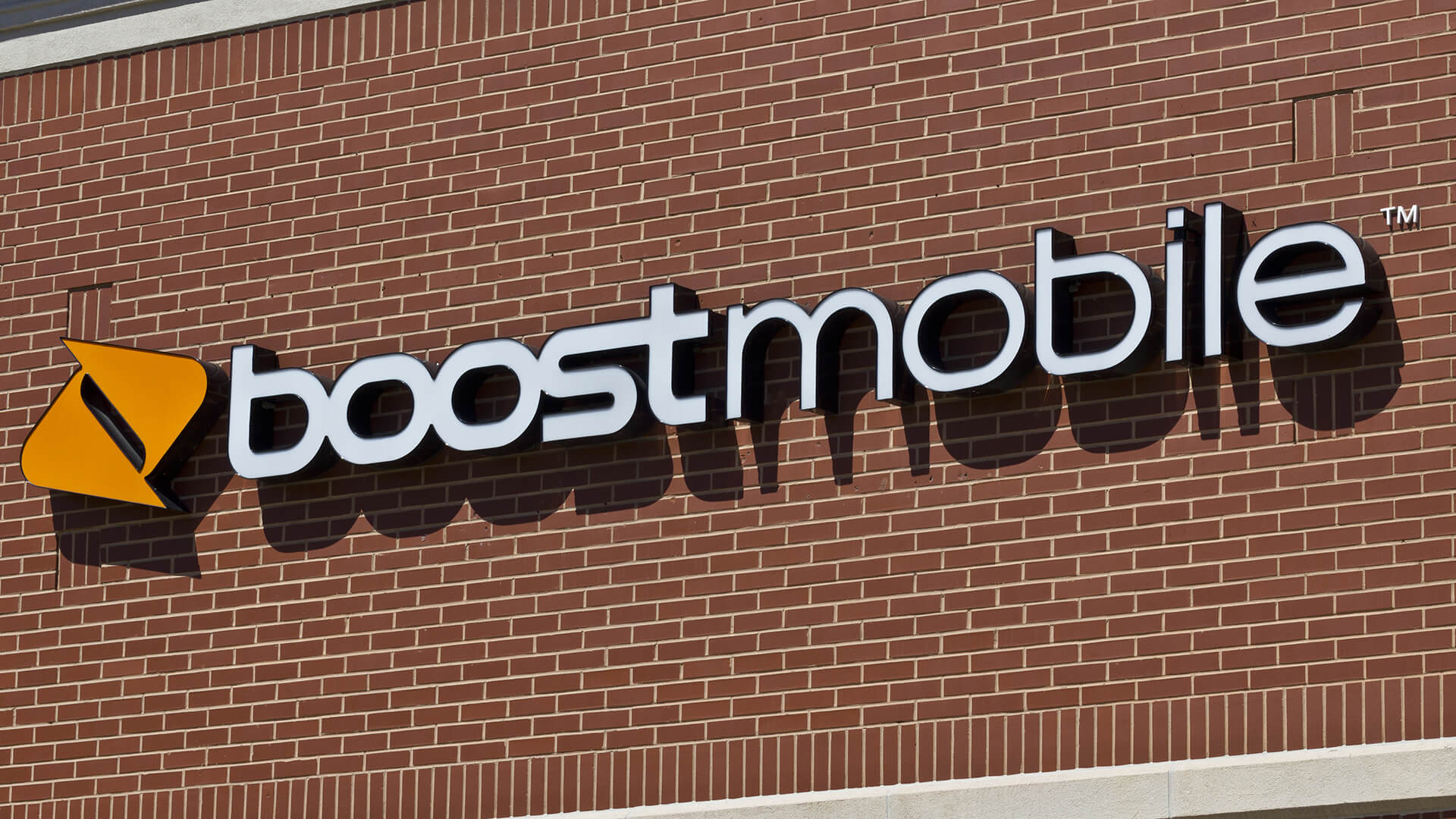 Whether it's a technical glitch or an issue with your account, it's very likely that you'll need to speak to a human customer service representative, and not a robot.
If you're a Boost Mobile customer and you need to reach its customer service, this article should help. Read on to learn how to contact a live representative to help you solve your issues and make sure you're not getting ripped off by your cell phone provider.
How to Reach Boost Mobile Customer Service Representative
You can reach a live representative by calling the Boost Mobile customer service number at 888-402-7366. Hours include 4 a.m. to 8 p.m. during weekdays and 4 a.m. to 7 p.m. on the weekend.
F or the fastest service, it's best to call around 8 a.m. (PST). Additionally, reaching a Boost customer service representative is simple when you know how to manipulate the Boost customer service main menu.
Option 1:
Dial 866-402-7366.
Enter your phone number or select "*" to automatically reach the main menu.
Next, select option 5, "to locate a store or anything else."
Once all menu options are complete, press 0.
Press 3 for technical support.
Select option 2 to speak with a customer care representative.
Option 2:
Follow steps 1 through 4, then:
Select 0, again, to be sent directly to a customer care representative.
If you make a mistake, you'll likely be asked to make another selection. To return to the main menu, press "*." Once you enter your phone number or "*" you do not need to wait for the entire menu to be spoken. Simply key in the numbers listed in either of the options above and prepare to wait about 15 minutes.
Other Ways to Reach Boost Mobile Customer Service
Boost Mobile provides customers with a variety of prepaid cell phones plans all with unlimited data, talk, text and streaming. Utilizing the power of Sprint's 4G LTE network, Boost Mobile delivers 99 percent nationwide reliable coverage. Sprint is the third most dependable network in the country after Verizon and AT&T, according to Root Metrics.
With any phone service, problems or issues will certainly need to get squared away at some point. With Boost Mobile phones, often you will want to connect with one of its customer care representatives. There are a few ways to speed up the process to connect with a live person on the other end.
Option 1:
Although this trick won't work in every instance, pressing the "#" key will alert the Boost Mobile automated phone system to the potential for a new customer. You might still need to answer some of the automated messages for this technique to work, but dialing "#" can make the overall process faster.
Option 2:
If your question is not urgent, you can email customer service from Boost Mobile's website. To submit an email inquiry, you'll need to provide account information including your name, phone number, email and account pin, and select a topic related to your question. Then, write a detailed question or comment and expect to hear an answer within 12 hours. You can also try chatting with Boost Mobile on Facebook or Twitter.
Written by Aja Frost @ajavuu
Document your sales strategy with this sales plan template.
For years, there's been a debate raging in the sales community: When reaching out to a prospect for the first time, should you call or email?
After all, first interactions with prospects are key — you're aiming to establish trust, provide value, gather key information, and perhaps even secure a follow-up meeting. If you don't use the right medium, they'll be less receptive to your message (and that's assuming they engage at all).
Luckily for sales reps everywhere, more than 20 sales experts and practitioners on Quora decided to weigh in.
The Best Way to Reach Out to a Prospect For the First Time
When In Doubt, Email First
The majority of experts recommended starting with an email. "An initial email usually makes more sense because it doesn't require [the prospect to] answer at the moment they receive it," writes Robert Graham, author of Cold Calling Early Customers.
Plus, as others pointed out, you can use an email as a reason to call.
"I always start by referring to this first email to show we're one step further in our relationship," explains Stan Frering, head of Client Relationship Management for Easytrip France.
Emailing has a third advantage over calling, according to EchoSign co-founder Jason Lemkin. It lets you educate your prospect on the product's value proposition, and clearly connect it with the prospect's situation.
"The prospect needs to understand the value proposition first," he explains. "It needs to be very strong, and very clear. No one will take a random call about a product they've never heard of it's not 100% crystal clear they have a huge, pre-defined need for it."
When to Ignore the Email-First Rule
However, there is one exception to the "email first" rule.
Lemkin says once your brand has been established, it's time to start calling your prospects.
"If your prospect has already heard of [your company], they'll know if they want to speak to you about the product and learn more about buying," Lemkin writes.
For example, say you're a salesperson for Dropbox. You call a prospect and say, "Hi John, I'm with Dropbox, and I noticed your CEO tweeted that your company is almost out of free virtual storage. I'd love to discuss how we could get you some more so you can keep all your files in one place."
John already knows Dropbox and understands why it's a useful product — so he's got a good reason to stay on the phone.
However, if you were selling a brand-new cloud storage solution, Lemkin argued that it would be better to send John an email first so he has more time to consider your value prop.
Not sure how much clout your company name carries? To quickly gauge brand awareness, go to Google Trends and compare how many people are searching for your company versus your top competitors. If your company gets the most searches, that means it probably has the highest name recognition in your space.
A Better Method Than Phone Or Email?
But to one expert, the question of "phone vs. email" is innately flawed.
SVP at LivePerson Sean Burke says that, in fact, your default shouldn't be calling or emailing. He recommends using your network to get an introduction — great advice, considering that having a referral makes a buyer five times more likely to engage.
"You'd be surprised how often this crucial first step is ignored," Burke writes.
Once your mutual connection has agreed to introduce you, ask him or her which communication method the prospect prefers. Most people have an individual preference for calling or emailing.
However, if you don't have a shared connection, Burke suggests looking at the prospect's social media presence. If she is "social" — meaning she's got 500-plus LinkedIn connections and an active Twitter or Instagram account — use those channels to interact with her and start adding value. If she's "traditional" — meaning she doesn't meet those criteria — Burke gives you the go-ahead to call or email.
Whatever You Do, Don't Cold Call or Spam
While opinions differed on the relative merits of calls vs. email vs. social media, the experts were unanimous on one point: You should never reach out to a prospect via any channel without doing research first.
"Ultimately, you are in a much better position — either calling or emailing — if you have background information on the person you are contacting," notes Jeremy Boudinet, head of marketing for Ambition. "That way, you can tailor your message off the bat, since you have an idea of how you can add value to that person or company."
Sales Email or Sales Call? Experiment and Find Out
Although these guidelines should definitely guide your prospecting strategy, don't forget they're just that: guidelines. "Why not take a test-and-learn approach to this problem?" writes Nick Dellis, Weebly's VP of Business Development. "What works for you may not work for others."
Dellis suggests emailing first, then calling with 10 to 20 prospects, doing the reverse with another 10 to 20 prospects, and comparing the results.
"Taking this approach of testing ideas and optimizing is the only way to find out for yourself," he says. "And it'll help you be a better salesperson in the longer term."
First Contact Email
If you choose to start the conversation with an email, be sure you include a rapport-building element and communicate your value proposition.
Not sure what a first contact email should look like? Here's an email template you can use to start your outreach.
Hi [Prospect Name],
Because I work so much with [targeted industry], I constantly follow industry news. Recently, I noticed you've [insert company action].
Usually when that happens, [insert business issue] becomes a priority. That's why I thought you might be interested in finding out how we helped [similar company] quickly get started in a new direction with a customized solution.
Check out our [case study/research] here. If you'd like to learn how [your company] can help [prospect's company], let's set up a quick call. Schedule 15 minutes here on my calendar.
[Your Name]
P.S. If you're not the right person to speak with, who do you recommend I talk to?
And to learn more about sales prospecting, check out these email templates to get and keep buyers' attention next.
Originally published Apr 1, 2019 5:00:00 PM, updated June 24 2020
')" data-event="social share" data-info="Pinterest" aria-label="Share on Pinterest">
')" data-event="social share" data-info="Reddit" aria-label="Share on Reddit">
')" data-event="social share" data-info="Flipboard" aria-label="Share on Flipboard">
Related
How to Ask to Job Shadow
What Do You Do After an Internship Interview?
What to Write in an E-mail When Forwarding a Resume
How to Create a Download File for a Resume
How to Address a Blind Cover Letter on a Website
In a job-seeking environment where once personal exchanges of information now happen via email and online job portals, a novel old-fashioned phone call could be the thing that sets you apart from the crowd. Whether you're cold-calling about potential employment opportunities or checking up on the status of an application, a professional approach can help you get a foot in the door.
Choose the Best Time and Place
Even if you're regularly tied to your phone, that doesn't mean it's advisable to take or place a business call anytime, anywhere. If you're calling a potential employer, do it in a quiet, private location where you're unlikely to be interrupted or otherwise disturbed. Make sure your battery is sufficiently charged as well, so you don't get cut off mid-sentence.
Even though many people use coffee houses as makeshift offices, the background noise can be very distracting. You'll make a better impression if both you and the person you're calling can hear each other clearly.
Know Who You're Calling
It's not always easy to figure out who to talk to about a job opening or potential interview. In some cases, it's the human resource office, and in other cases it's a department manager or even the business owner herself. You increase your odds of getting the information you're after if you connect with the right person. Look through the contacts or directory section of the company's website, and narrow the field of who it might be best to talk to. Call the company's main number and say something along the lines of:
Hi, I'm following up on a potential opening in the maintenance division. Would it be best for me to talk to Carole in the warehouse or Janice in HR?
When You're Following Up
If you've submitted a resume or job application for an open position, prepare a brief query to use when you make your call.
Example:
Hi, my name is Debra Browne, I recently submitted an application and resume for your open project manager position. I'm calling to make sure you received my materials and to ask if I can provide you with any additional information about myself.
If the individual you're talking to says she hasn't seen your application, ask for her email and say you'll forward her another copy.
If the person says applications are still being reviewed, ask when interviews for select candidates will begin. Say you look forward to receiving a call, and if you don't hear anything by the stated date, call back and check again.
If the individual says yes, the application has been received, make your case for setting an interview.
Example:
I'd love the chance to meet in person and learn more about this exciting opportunity.
If you're cold-calling a company simply to introduce yourself and inquire about job openings and potential interview opportunities, a more detailed verbal query works best. You'll want to give the person you're speaking to a snapshot of who you are and why you deserve an interview.
Example:
Hi, my name is Mary Jones. I'm an executive assistant with more than 20 years of experience, and I'm calling to see if you have any openings I might be qualified for.
If you're directed to a job portal or invited to send in a resume, make sure you get all the appropriate contact information for the decision–maker in the organization. Even if nothing is open, press for a friendly informal meeting anyway.
Example:
I'd love the opportunity to drop by for a few minutes and introduce myself in person.
It can sometimes be frustrating making phone calls to follow up on job leads, but a professional, friendly approach will make you stand out from the crowd.
Fast Company: A Recruiter Shares the Best Way to Follow Up on a Job Application
The Ladders: How Cold Calling Fits Into a Job-Search Strategy
Lisa McQuerrey has been an award-winning writer and author for more than 25 years. She specializes in business, finance, workplace/career and education. Publications she's written for include Southwest Exchange and InBusiness Las Vegas.
By Indeed Editorial Team
Updated April 29, 2022 | Published February 25, 2020
Updated April 29, 2022
Published February 25, 2020
Copy to Clipboard
Related: Next Steps after Interviewing for Your Dream Job
So, you just interviewed for your dream job. Now what? No need to second guess on what ways you can put your best foot forward and keep your resume at the top of your interviewers mind. This video will be your guide on taking that next step!
This article has been approved by an Indeed Career Coach
After you've completed a job interview, it is natural to wonder when you'll receive a follow-up call regarding future employment with the company. It's common for several days (or even weeks) to pass without hearing back from the interviewer. At what point do you take the initiative to pick up the phone and inquire about your interview? In this article, you will learn how to best approach a follow-up phone call after you've completed an interview.
When should you call after an interview?
The best practice for calling after an interview is typically between one and two weeks. Unless given specific instruction by the interviewer for when to call back, it's best to wait and give the potential employer at least a week to evaluate the interviews of other job applicants.
How to make a follow-up phone call after an interview
You've decided to call the interviewer to get a better understanding of where the company is in the hiring process. Before you start to dial the interviewer's phone number, you may want to consider these points:
Know when you should call after an interview
Prepare for the conversation with a planned script
If you get a voicemail, leave a message
Consider emailing instead
Maintain a professional tone of voice
To ensure a successful follow-up call, it's important to prepare for each step of the post-interview process. The more thought you put into the planning, the better your outcome will be. Employers appreciate courteous and professional communication.
1. Know when you should call after an interview
You may be excited about your new job prospect, but it's important to allow an appropriate amount of time to pass before dialing the interviewer's number. Calling back too soon after an interview could be taken as a sign of impatience. Remember that you are likely one of many who interviewed for the job and that the interviewer still has a job to do outside of hiring new employees.
2. Prepare for the conversation with a planned script
Before calling your interviewer, you'll want to mentally prepare for a positive experience. Rehearsing what you want to say makes it easier to speak naturally during the conversation. You may want to compose a quick checklist as a reference to have in-hand before making the follow-up call. Here is the basic information you will want to give during your call:
State your full name
Reference the job you interviewed for
Mention the day you interviewed
Offer a thank you
Invite the person to call you back for further questions
Leave your phone number
Provide the interviewer with the key information needed to remember you within 10 seconds. Lengthy monologues are likely to discourage the conversation and distract from the focus of the conversation, which is you.
3. If you get a voicemail, leave a message
You may get the hiring manager's voicemail. This is another reason why you'll want to be prepared with a rehearsed or written script, as it keeps your message clear and concise. A friendly message that is short and to the point leaves a good impression and helps remind your interviewer about your previous communication. There is no need to keep calling if you don't hear back after leaving a message. Keep applying for other job opportunities to maintain the momentum of your job search.
Here's an example message you may want to leave: " Hello, Mr. Scott! My name is Wendy Jones and I interviewed last week for the Marketing Manager position. I wanted to thank you for meeting with me and invite you to give me a call if you have any additional questions about my application. You can reach me at 555-555-5555. Thanks again, and I hope to hear from you soon!"
You may also want to mention some of the achievements that you brought up during your meeting with the manager to help the interviewer remember your accomplishments and why you'd be the best person for the job. You are likely one of several applicants, and adding these details will make your interview much more memorable.
4. Consider emailing instead
Did the interviewer hand you a business card following the interview? Many potential employers will include their email address on their card. You may prefer to send an email instead of leaving a voicemail. With written communication, you're likely to get a faster response that you can easily reference in the future. Plus, employers may prefer email over unexpected phone calls because it allows them to respond at their own convenience.
5. Maintain a professional tone of voice
Talking to your potential employer differs from talking to a friend or family member. Be conscious of your overall tone of voice. Ensure that it is friendly, yet professional. Remember that you are calling someone in a business setting who may consider you over another candidate based on your communication skills. Employees who are easy to get along with create a harmonious work environment for all.
Why a follow-up phone call works
There are many advantages to calling after an interview, and when you've made the time to prepare for a successful phone call, you're increasing your chances of getting hired. When you take the time to put forth extra effort, planning and rehearsing truly becomes beneficial with the right mindset. For example, here are some reasons why making a phone call works:
It invites a personal connection.
It's a quick and easy way to follow up.
Your initiative may get you the job or a second interview.
It invites a personal connection
Speaking one-on-one with your interviewer invites further dialogue and creates another opportunity to connect. Making that follow-up call may be just what the interviewer needs to make the final decision about who to hire. You never know what workload this person may have, and your initiative could help facilitate the hiring process.
It's a quick and easy way to follow up
Assuming that the interviewer picks up the phone when you call, this is the quickest way to follow up after an interview. You can quickly state your reason for the call while inviting the interviewer to revisit your application.
Your initiative may get you the job or a second interview
Taking the initiative to call often assists the interviewer in the hiring process, especially if they are struggling with a decision. Showing that you're still interested in the job when other applicants haven't made contact can instantly make you a more appealing candidate.
By Indeed Editorial Team
Updated May 31, 2022 | Published March 23, 2018
Updated May 31, 2022
Published March 23, 2018
Copy to Clipboard
Related: 5 Indeed Job Search Tips
In this video, we explain how to narrow your search based on keywords, location, salary and company so that you can spend less time searching and more time applying.
Receiving an email from a recruiter about a job opportunity can be exciting and nerve-wracking at the same time. Whether you're ready to consider a new opportunity, it's a good practice to respond promptly and courteously to any message from a potential employer.
In this article, we provide templates and insight so that when the time comes, you know exactly how to respond to a recruiter regardless of your interest in the role.
What is a recruiter?
Recruiters are responsible for identifying and processing desirable candidates to fill job openings. These specialists screen and interview candidates, serve as liaisons between employers and applicants and facilitate job offers.
If a recruiter contacts you from Indeed, their email will have a subject line that begins with their name or the company's name followed by " sent you a message about your resume on Indeed. " For example, if a recruiter from Bank of America contacted you from Indeed, you might receive an email with the subject line: " Cassie at Bank of America sent you a message about your resume on Indeed. "
Be sure to check your email settings and spam folders so you won't miss their messages. You can also check your account for notifications from employers
How to respond if you want the job
When an opportunity to pursue a great job lands in your inbox, it's time to celebrate. You've written a compelling resume or profile
, and employers have noticed.
In your response to a recruiter, you should convey your enthusiasm for the job and highlight some of your qualifications.
Template
The template may require some extra customizations on your part so that the response is specific to the job opportunity.
Dear [Recruiter name],
Thank you for reaching out about this opportunity—it sounds like a great job and aligns with where I'd like to take my career. I'm eager to learn more.
As you may have seen on my resume, I have [X number of years] in this field. I've been consistently committed to [Specific goal, skill or trait the new job entails]. In my current role at [Name of current employer], I recently [impressive accomplishment that relates to the new job].
Could we schedule some time to discuss this opportunity in more detail? I'd welcome the chance to learn more about the role and share how my skills and experiences would benefit [Name of potential employer].
I'm available to talk by phone on [List of dates and times you're available]. I look forward to speaking with you.
Example
Here is an example response to illustrate how this template might be used:
Re: Rina from ABC Health has sent you a message about your resume
Thank you for reaching out about this opportunity—it sounds like a great job and aligns with where I'd like to take my career. I'm eager to learn more.
As you may have seen on my resume, I have more than eight years in healthcare operations. I have been consistently committed to efficiently and empathetically delivering patient care while also reaching revenue targets. In my current role at XYZ Clinic, I recently transitioned the team to new scheduling and EMR platforms—and we've seen 10% increases in key operational metrics as a result.
Could we schedule some time to discuss this opportunity in more detail? I'd welcome the chance to learn more about the role and share how my skills and experiences would benefit ABC Health.
I'm available to talk by phone on May 16, 17 and 18 between 2 and 6 p.m. I look forward to speaking with you.
Best,
Michelle Morello
How to respond if you're interested in a different role
While you're in the middle of a job search, getting a message from a recruiter can provide an opportunity to learn more about a company. If you're interested in a new role, but not the specific one you've been contacted about, you can steer the conversation to learn more about other opportunities that may be available.
In your message, you should include a reference to how your qualifications align with the job you want.
Template
Here is a response template if you're interested in another position:
Dear [Recruiter name],
Thank you for reaching out about this opportunity. I'm grateful to be considered.
I am currently looking for a new position, so this is great timing. While I'm excited about the work that [Potential employer name] does, I'm not looking for a position as [Job title they contacted you about].
I noticed that [Potential employer name] is also hiring a [Job title you're interested in]: [Link to job description]. Would it be possible to talk with you or a colleague about this opportunity? My experience in [area that matches the job description] would be a great fit for the role.
Best regards,
[Your name]
How to respond if you want to learn more
Being contacted by a recruiter might prompt you to think about your career in a new light. Even if you're satisfied in your current role, this could be the time to find a position that fits you even better.
Template
You can use this message to start a conversation about what your ideal job might look like.
Dear [Recruiter name],
Thank you for reaching out about this opportunity. I'm grateful to be considered.
Currently, I enjoy the work I'm doing for [Current employer name]. However, this sounds like a great role, and I'm interested to learn more. Would it be possible for us to talk next week? I'm available for a phone conversation on [several dates and times you're available to talk].
Looking forward to it,
[Your name]
How to respond if you're not interested
You may receive an email from a recruiter at a time when you're not interested in a new job. In this case, you'll want to politely respond to the recruiter that you're not in the market for a new job right now. End the email by thanking them for their interest in you.
Template
Here is a response template if you are interested in the recruiter's proposition:
Hi [Recruiter name],
Thank you for reaching out about this opportunity. I'm grateful to be considered.
Currently, I enjoy the work I'm doing for [Current employer name], and I'm not in the market for a new job. However, if I find myself pursuing a new job in the future, I'll be in touch.
Thanks again,
[Your name]
Your response to a recruiter's email is the beginning of your communication with this employer. Even if it's not a fit right now, you can use this opportunity to begin a relationship. When you begin searching later on, you can return to this email and respond again to re-engage the recruiter.
About Cleverbot

The site Cleverbot.com started in 2006, but the AI was 'born' in 1988, when Rollo Carpenter saw how to make his machine learn. It has been learning ever since!

Things you say to Cleverbot today may influence what it says to others in future. The program chooses how to respond to you fuzzily, and contextually, the whole of your conversation being compared to the millions that have taken place before.

Many people say there is no bot – that it is connecting people together, live. The AI can seem human because it says things real people do say, but it is always software, imitating people.

Sign in to Cleverbot

You'll have seen scissors on Cleverbot. Using them you can share snippets of chats with friends on social networks. Now you can share snips at Cleverbot.com too!

When you sign in to Cleverbot on this blue bar, you can:

Tweak how the AI responds – 3 different ways!
Keep a history of multiple conversations
Switch between conversations
Return to a conversation on any machine
Publish snippets – snips! – for the world to see
Find and follow friends
Be followed yourself!
Rate snips, and see the funniest of them
Reply to snips posted by others
Vote on replies, from awful to great!
Choose not to show the scissors

Feedback

Comments or suggestions? Please do let us know.

Policies

Use of this site constitutes acceptance of our Privacy Policy and Terms and Conditions.

iOS , for iPhone, iPad and iPod Touch

Contact
Cleverbot app
Cleverbot snips
Cleverness files
Linking to Cleverbot
Turing Test, June 2014: press release
Clever them!
42% human – Machine Intelligence Prize
59% human – a Turing Test
Cleverbot parallel processing
Developers, create bots!
Follow @cleverbot
Chat With An Artificial Intelligence
Chat with an AI friend
David is an artificial intelligence and he learns by interacting with humans. Talk to our AI – have fun!
(This is a beta test.)
David: Hi, I am a robot and my name is David. What's your name?
Wotabot: Artificial Intelligence
Chat With An AI Friend
Wotabot is a science experiment. You can talk to our AI – David – and teach him a few things. We built a conversational AI to see how humans would interact with an AI. Some people are sceptical, some enjoy the conversation. We use these findings to further develop our AI and explore real-life applications for artificial intelligence technology.
AI Development
Natural Language Processing & Machine Learning
David uses natural language processing to analyze human inputs. The richer input you give him – in terms of complete, grammatically correct sentences – the more he is able to process and learn.
Do send in your feedback and suggestions for what David can do better. AI developers are welcome – its always great to exchange ideas and learn something new. You can learn more about our adventures and how we are developing our artificial intelligence technology here >
Create Your Own AI
Build Your Own AI Universe
Subscribe to Wotabot and create your own AI friend. Create AI versions of your favorite movie or book characters. Or create your own fictional characters! Recreate historical figures and famous people and chat with them all day long.
We are launching our AI-creator in January 2023 @ $129.00 / 12 mo. But you can preorder it now for $49.00 only.
Business English for Telephoning Lessons
Learn telephone English with Business English Pod lessons for making telephone calls in English. Our English for telephoning lessons are listed below with the newest lessons first.
BEP 384 – Business by Phone 4: Unexpected call
Welcome back to Business English Pod for today's lesson on doing business by phone. Last time we looked at a routine check-in call with your boss. Today we'll focus on spontaneous, or unexpected, phone conversations.
You might start a telephone conversation with an idea about how it will go and what you will talk about. And many routine conversations are pretty straightforward. But what happens when the conversation gets into things you haven't anticipated? What if the other person asks you tough questions that you don't have easy answers for? In particular, what if your boss is pressuring you to justify your decisions?
There are a few things that you might have to do to succeed in this situation. For starters, you might need to just pause and gather your thoughts. Next, you might find yourself explaining your assumptions and clarifying some of the specific aspects of your decision. You might also try explaining what would have happened it you hadn't made the decision you did. And finally, it's a good idea to be able to accept feedback graciously and politely.
In today's dialog, we'll rejoin Sonny, a English for logistics manager in Asia working for an American clothing company. Sonny is talking with his supervisor Cam. If you listened to our last lesson about a routine check-in, you'll notice a big difference with this conversation. This time, Sonny has to think on his feet and deal with some tough questions.
Listening Questions
1. What assumption does Sonny make about delivery times?
2. What does Sonny say might have happened if he didn't make a tough decision?
3. What will Sonny do differently in the future based on the feedback he gets?
BEP 383 – Business by Phone 3: Routine Check-in Meeting
Welcome back to Business English Pod for today's lesson on doing business by phone. This is the first of a pair of lessons on routine and spontaneous business phone conversations.
Now what do I mean when I say "routine" and "spontaneous" phone conversations? Routine means something we do often or something that follows a set pattern. But spontaneous means suddenly, without any planning. Having a spontaneous conversation in English is very challenging. Today we'll start with a more routine weekly check-in, and our next lesson will show you how to handle more unexpected situations.
A weekly check-in is a chance to talk with your supervisor about how your work is going. That might include reporting your progress or the status of different projects or work. It might also mean sharing your successes and asking for help or guidance with challenges. And if you're like most people, there's always lots to talk about, so you may also have to request time to look at a specific issue.
In today's dialog, we'll join Sonny, a logistics manager for a clothing company called Boston Vintage. Sonny works in Asia and is talking on the phone with his supervisor Cam, who works in the U.S. Their conversation is a weekly check-in about recent work, challenges, and progress.
Listening Questions
1. What topic does Sonny request time to discuss during the call?
2. What does Sonny report that he is making some progress on?
3. What success is Sonny happy to report?
925 English Lesson 36 – Ending a Phone Call
In today's 925 English video lesson, we're going to learn how to end a phone call in English.
Last time, we looked at lots of useful expressions for answering the phone and starting a call. But what about ending a call? If you've finished your conversation, what can you say to end the call politely?
Well for starters, one thing you want to avoid is just suddenly saying goodbye. To end a business call professionally, there are three simple steps to follow. First you signal that you want to end, secondly, you review your action points, and finally you say goodbye.
925 English is a new series of English video lessons for beginners (CEFR level A2). With 925 English you can learn business English expressions and phrases for work.
925 English Lesson 35 – Answering the Phone
In today's 925 English video lesson, we're going to learn some expressions for answering the phone in English.
Using the telephone is an important part of business. But the way we communicate is a little different from in-person conversations. We have some special expressions we use to answer the phone, ask for clarification, and get a callback.
At the start of a phone call, it's a good idea to make sure the other person knows who you are. You can identify yourself in a few different ways. Besides saying "my name is," we often use the expression "this is" before our name. But don't try to use this expression in person. I only say "this is Tim" when I'm talking on the phone.
925 English is a new series of English videos for beginners (CEFR level A2). With 925 English you can learn business English expressions for work.
BEP 312 – Business by Phone 2: Discussing Staffing Issues
Welcome back to Business English Pod for today's lesson about discussing staffing issues over the phone.
One of a company's most valuable assets is its staff. A good staff can mean the difference between success and failure. But even with an excellent staff, every manager knows there will be challenges. I don't mean big problems, just the regular, ongoing challenges of planning, hiring, training, and support.
Everyone knows the importance of communication skills in business, especially when it comes to HR and staffing. But effective communication is even more important on the phone, because everything depends on technique and your choice of words.
Discussing any sort of issue on the phone might start with informing someone, like your boss, of a problem or challenge. And when you do that, you should also be sure to show how you've taken ownership of the challenge. Of course, staffing costs money, which means dealing with issues might involve asking for budget approval. And, if you're discussing turnover of staff, you might also have to outline retention strategies, or ways of keeping good people around. Finally, any time you present an idea, you'll probably want to want to gauge support for that idea.
In today's dialog, we'll hear Cam and Annette. Cam is a production manager for Boston Vintage, an American clothing company with an office in China. Annette works in the China office, and she's calling Cam to discuss some staffing issues. As you'll hear, she's dealing with the resignation of an important company employee.
Listening Questions
1. What does Annette say she could have done to avoid the issue?
2. What are Annette's ideas about retention, or how to keep good people at the company?
3. Why does Annette ask about "head office" near the end of the dialog?
What do you do when human resources turns its back on you?
That's exactly what former Uber engineer Susan J. Fowler alleges happened to her. She wrote in a blog post that during a year working at Uber, she was sexually harassed and experienced gender bias. Her post prompted the tech company to launch an internal investigation.
In the post, Fowler claimed that Uber's HR department was part of the problem. She wrote that it covered up for "high performers" and failed to take action against instances of gender bias in the office.
So what do you do when you're having a problem at work, and it feels like the people designated to help you at the office won't?
First, follow company procedures and file a complaint with HR. "Always give the employer an opportunity to fix the problem, first," Expert Human Resources president Vanessa G. Nelson told Business Insider.
Executive coach and Learning Engine president Dr. N. Elizabeth Fried said that HR will likely attempt to establish a "pattern of behavior" and proceed from there. Make sure to consult your employee handbook's policies and maintain a paper trail throughout the entire process.
However, it's a whole other ballgame when HR ignores or mishandles your complaint. If you feel completely left behind by HR, here's what to do next.
Start searching for another job
Harassment and discrimination in the workplace indicate a certain level of dysfunction on the part of the company. If the situation has progressed to the point where you've found that HR won't even handle sensitive complaints, then it's probably time to move on.
"Regardless of the brand, if these are the conditions an employee is subjected to, it's probably time to find a new place to work," John Hudson, a Chicago-based HR business partner with Slalom, LLC., said in an email.
That's easier said than done, in some cases, but you should at least start making arrangements to get out.
"Rather than spend your time and your precious career in an organization that lets situations escalate, you should vote with your feet and go find a company that values you and is committed to a hostile-free work environment," Raleigh, North Carolina-based human resources consultant Laurie Ruettimann told Business Insider.
Go outside your company for help
If HR has made it clear that they don't have your back, it's time to start looking for support elsewhere. Fried recommends alerting the U.S. Equal Employment Opportunity Commission.
"The best course of action for an employee to take when HR dismisses their complaints, if they are that egregious, is to go to the EEOC and file a complaint," she said. "No company wants the EEOC in their office."
Nelson adds that, in extreme cases where you feel like your safety is threatened, you can also report to the US Department of Labor's Occupational Health and Safety Administration.
Fried recommends looking anti-discrimination laws in your state. She said that, in some cases, managers can actually be personally liable for punitive damages: " When managers know that it's going ot come out of their pocket, they stop it."
The EEOC mandates that employees cannot be retaliated against for "asserting their rights to be free from employment discrimination including harassment." However, Nelson said it's important to know that not all companies follow the rules regarding retaliation (it's "the most frequently alleged basis of discrimination in the federal sector," according to the EEOC's website).
"If the employer is saying things like, 'We can't take action because we don't want to mess with this employee's reputation,' that means that they're not afraid of being unfair," Nelson said. "They would probably not have a problem with retaliating."
Remember: Your HR department makes mistakes just like anyone else
At the end of the day, it's probably a good idea not to place blind trust in any HR department.
"People behave in really shady ways at all kinds of organizations throughout America and throughout the global employment landscape," Ruettimann said. "What's shocking to me is that we're having the same conversation in 2017 that we were in 1977."
Hudson said that abuses do occur, even when employees follow the rules and report discriminatory or harassing behavior. "Unfortunately, in many organizations, 'high performers' are given a little more latitude in their leadership behaviors," he said. "If they are bringing a lot of revenue into the company or leading a major innovative team, some organizations tend to look the other way. But, in the cases of discrimination or sexual harassment, these behaviors should never be tolerated, regardless of the person's role in the organization."
Ruettimann said that, in the future, informal online networks will inform prospective employees about work culture and environments. She said that companies that tolerate harassers or promote discriminatory environments will be labeled.
"Whether it's a formal registry online or an informal conversation at a women's networking event, stuff like this is going to start to get out," Laurie said. "Like a FICO score, you're not really going to know the methodology of why someone's labeled a workplace predator or not. Women talk and women connect on the internet. That's the true power of the social web and the movement that we're having right now."
Axel Springer, Insider Inc.'s parent company, is an investor in Uber.
')" data-event="social share" data-info="Pinterest" aria-label="Share on Pinterest">
')" data-event="social share" data-info="Reddit" aria-label="Share on Reddit">
')" data-event="social share" data-info="Flipboard" aria-label="Share on Flipboard">
Related
How to Survive Workplace Betrayal
How to Let Employees Know You Are Dealing With Bad Co-Workers
How to Make a Complaint to an Employer About an Employee
Putting a Boss on Notice for Workplace Bullying
How to Deal With a Destructive Manipulative Colleague
Complaining about bad manager behavior is risky. Your already dysfunctional relationship could worsen if your manager believes you're talking behind her back. On the other hand, if you've tried to hash things out, but your work situation remains intolerable, you have no choice but to voice your concerns to someone who can help. After all, you may not be the only one suffering under the bad manager; in addition, the company has a duty to provide you with a functional working environment.
Identify Your Complaint
Clarify your reason for making a complaint against your boss. Your best chance for a successful outcome is to complain about a behavior that is unethical, illegal or against explicit company policy. Valid problems include a manager's bullying or discriminatory behavior, or her requests for you to do something illegal or unethical, according to "The Management Book," by Richard Newton. In contrast, if you complain about a subjective issue — such as your manager's grumpiness or inefficiency — your problem may seem petty or unreasonable to upper management.
Collect Evidence
The next step is to collect evidence. For example, take notes to document your boss' instructions and save voicemails and emails. Failing to back your claims about your manager's bad behavior could force upper management to dismiss your complaints. Worse, upper management may think you're a troublemaker who's out to damage the manager's career. But if you can offer documentation or witnesses to support your claims, upper management will be forced to deal with the bad manager attitude.
Find Help
Next, identify who is most likely to be able to help you. Your company's human resources department is a good place to start. Most human resources departments have policies in place for dealing with supervisor-employee conflicts, and human resources professionals are experts at finding workable compromises and, when necessary, handling problematic employees. If your company doesn't have a human resources department, choose an upper-level manager that directly oversees the bad manager.
Ask for a Meeting
Request a private meeting to register your complaints. Before the meeting, go over what you plan to say to ensure you cover all the necessary ground. Focus on your specific complaint rather than abstract problems. Also, be succinct. There's no need to offer a detailed history of your relationship unless the person you're meeting with requests that information. During the meeting, present your complaint professionally and objectively.
Other Considerations
After the meeting, document everything that happened, including the specific actions the person you met with says he will take. If the bad manager's behavior is illegal or deeply unethical, and the company does nothing to stop it, an attorney later could advise you to sue. At that point, your notes would help you prove the company intentionally misled you or failed to take appropriate steps to stop the bad manager.
Harvard Business Review: If You Have a Bad Boss, These Are Your Options
Inc.: How to Voice Concerns Without Seeming Negative
Stan Mack is a business writer specializing in finance, business ethics and human resources. His work has appeared in the online editions of the "Houston Chronicle" and "USA Today," among other outlets. Mack studied philosophy and economics at the University of Memphis.
Stop Dropping Your G's: Learn How to Enunciate
Image by Catherine Song © The Balance 2019
This speech lesson follows a format that explains the speech problem and presents several exercises so you can work on the problem and learn to speak better.
Each lesson closes with a homework assignment designed to provide further practice eliminating or correcting the speech problem that you're working with that particular week. To get the most out of this course, just follow the program, working on only one lesson each week and completing all the exercises and homework assignments.
The Speech Problem: Poor Enunciation
For listeners, one of the most irritating speech habits is a speaker that doesn't enunciate clearly. When you don't make an effort to pronounce each syllable of each word properly and words get slurred together, it can be hard for listeners, audiences, interviewers, etc., to decipher what you're saying.
Dropping "g"s is one of the most common examples of poor enunciation. Say this list of words out loud:
Going
Walking
Jogging
Thinking
Striking
Selling
Did you say "go-ing" or did you say "go-in"? If you said "go-in" (or "walk-in", "jog-gin", etc.), you're a G-dropper.
Be warned; this was not a fair test. Pronouncing words in isolation is very different than what you would normally do when you speak. Most people have a tendency towards vocal laziness and not moving the parts of their lips, mouth, throat, and jaw to fully pronounce their words. Also, the faster you speak, the less distinct your enunciation; people tend to slur syllables, words, and even whole phrases together. For instance, "What are you doing?" becomes "What'cha doin?"
Say these sentences out loud:
I'm going to have to rethink that bid.
When the going gets tough, the tough get going.
Waiting to hear back from the bank is very nerve-wracking and stressful.
Before starting my business, I looked at a lot of different business opportunities.
There's more to learning than just reading, writing, and arithmetic.
Did you drop any Gs? Did you enunciate each syllable of each word?
Learning How to Enunciate: Exercises
The following exercises are designed to help you learn to speak with better enunciation and clarity over time.
Speech Exercise: The Mirror Face Test
A mirror is a great aid when you're working on your enunciation. This is called the face test. When you're enunciating properly, your mouth, tongue, lips and jaw move.
Stand in front of a mirror and watch yourself while you say, "I'm going to have to rethink that bid". See how your lips purse and retract when you say "go-ing"? See how your lips jut out to pronounce the "b" in "bid"? This one sentence is a real face workout.
Say the rest of the sentences out loud, watching yourself speak in the mirror. Now say them all again, slowing down your rate of speech and exaggerating the facial movements.
This week, you should have a mirror session of five minutes every day. You'll immediately notice that this practice will carry over into your normal speaking life, causing you to be more conscious of the way you speak and speak more clearly.
Speech Exercise: Enlist a Speech Monitor
It's more difficult to perform naturally when you're focusing on speaking well. The best way to determine whether or not you're enunciating properly when you speak, and to stop slurring and mumbling, is to enlist a speech monitor.
It's a lot easier for someone else to pick up on your sloppy speech habits than to hear it yourself. For convenience, choose someone that lives with you (spouse, child, or roommate), explain that you're working on your enunciation, and ask them to tell you whenever you drop a G or don't speak clearly. Keep track of how often your speech monitor tells you you've committed this speech offense.
What you should see, as you continue to practice speaking clearly, is the number of times your speech monitor hears you speaking sloppily decrease.
If you want to turn up the pressure, ask someone who works with you regularly to be a speech monitor.
The Benefits of Learning How to Speak Clearly
As your enunciation improves, your listeners will:
Form a better impression of you as you speak, thinking of you as calculated and thoughtful in your diction
Be better able to focus on the message you're communicating, rather than being distracted by the way you're expressing yourself
Speech Lesson 1 Homework Assignment
To get the most out of this course, it's important that you do the exercises. Your speech won't improve unless you work at it regularly.
This week, you have two tasks;
Set aside five minutes a day where you can work with a mirror in a quiet place and practice the enunciation exercises above.
Enlist at least one speech monitor to help you catch your speech errors.
Next week, you'll tackle the speech problem of fillers.
Making an unsolicited call to an employer to schedule a meeting or job interview is challenging. It can be nerve-wracking to pick up the phone to call someone you don't know and ask them about job openings, but it works.
If you can reach the right person, you'll have an opportunity to pitch your skills and start the process of being considered for a job.
Tips for Cold Calling Prospective Employers
A careful approach and some persistence will enhance your chances of success. Providing the employer with a preview of your qualifications prior to your call and referencing a referral can help you get access to company insiders. The following tips can assist you when making cold calls to connect with employers:
Send your resume and cover letter ahead of time and mention that you will call to explore opportunities. Your contact will be more likely to take your call if you have sparked some interest in your documents. Also, if your call is screened by a gatekeeper, you will be able to say that you are calling to follow-up on a communication. Writing an effective cold call cover letter can help you gain access to key company people.
Connect with department managers rather than with human resources (HR) staff. Try to identify the person who would supervise the type of job you are interested in pursuing and reach out to that person. You will likely get better results than if you were to connect with HR.
Offer to schedule a time to talk. Recognize whether your contact seems too busy to talk. If so, ask for a better time at a later date to discuss opportunities. If you can achieve this, you have converted a cold call into an appointment.
Reach out to your LinkedIn contacts, family, friends, college alumni, and other professional associates to identify contacts at your target organization. Ask for a referral to the hiring manager who you plan to call. If you source a referral, you can open your call with a statement such as "John Brown suggested I reach out to you."
Prepare a concise and compelling opening statement that summarizes your reason for calling. Emphasize your high level of interest in exploring opportunities at the organization and how you can add value. A brief elevator pitch will help you start the conversation.
Share your qualifications. Be ready to support your case with examples of how you have successfully applied your skills in the past.
Be prepared for resistance. Anticipate objections such as lack of experience or skills and prepare counterpoints, proving that you could excel if hired.
Ask for the next step. Close the conversation with a specific request such as an in-person meeting or referral to another individual involved in hiring. If the employer states that no jobs are available, ask about the possibility of an informational meeting to explore future opportunities.
Follow up with a communication thanking the individual for their time. Reaffirm your interest and briefly reiterate how you might make a contribution. Provide a link, such as your LinkedIn URL, to your portfolio and recommendations to provide further evidence of your viability as a candidate. Forward another copy of your resume in case they haven't seen or saved your document.
Don't give up if you can't get through. Many calls will be routed to voicemail. Be ready to leave a short message highlighting the basis of your interest and the key assets that you would bring to the employer. Request a call back to explore opportunities but also mention that you will reach out to them again, so you don't lose control of the initiative.
Keep trying. Cold calling is a numbers game, so be prepared to make many unsuccessful calls before experiencing success. Try setting a goal of making ten calls a day to stay fresh and spread out the frustration. Do your best to keep it positive to maintain an enthusiastic tone for each call despite the tedium of repetition. After all, each call is a new opportunity to connect with a potential employer.
There is a fine line between admirable persistence and pestering an employer. Wait a week between calls and, in most cases, limit yourself to three total calls.
Cold Calling Networking Contacts
Reaching out to networking contacts who can help your job search is another effective use of cold calling. People you can talk to on the phone, and perhaps meet in person, are more likely to help than those who receive a random email or message from a connection. Take the time to try a few networking cold calls. If they work, add this process to your list of job hunting and career-building strategies.
Conclusion
Cold calling prospective employers takes preparation and practice. Similar to a sales representative, you are attempting to sell employers on your skills and abilities to get a job. Sales representatives also need to be confident, persistent, and resilient, which are useful skills in selling yourself to employers.

What Do They Check for in a Background Check?
Job applicants are expected to provide verifiable, truthful and accurate information when they apply for employment with a new company. In fact, most employment applications require that an applicant sign the application form to indicate that the information contained in the application is indeed truthful. Generally during the final stages of the selection process, a prospective employer verifies information the candidate has provided. A hiring decision may hinge on whether the candidate actually told the truth on her application or resume.
Employment Dates
One of the most common reasons a prospective employer calls the candidate's former employer is to verify employment dates. They do this to ensure the information the candidate provided is truthful and accurate. Calls to verify employment dates are essential — and, not just for verification that the candidate provided truthful information. Verifying the candidate's employment dates may also shed light on the candidate's skill level and expertise, depending on the length of time the candidate worked in the field.
Salary Verification
During the recruitment and selection process, applicants may be asked to provide their salary history to a prospective employer. Job seekers are cautioned to be truthful in disclosing this information because it can be verified through a simple telephone call. When a prospective employer contacts a candidate's former employer, she generally has an amount she wants to verify. The candidate's former employer will, therefore, verify the salary information as truthful or not.
Rehire Eligibility
Many prospective employers will ask the candidate's former employer about rehire eligibility. The purpose of asking if the company would rehire the former employee is a way for a prospective employer to determine if the candidate left his previous jobs on good terms. While companies may not disclose why an employee was terminated or the reasons an employee gave for resigning from his job, a company is more likely to disclose whether a former employee is eligible for rehire.
Performance
Given the networks that exist among recruiters, hiring managers and human resources practitioners, it's possible that a prospective employer can discover just about any information it wants before extending an offer to a candidate. However, many employers strictly forbid giving information about a former employee's performance for fear they might be sued of libel. Texas, on the other hand, is a state that grants immunity to employers who give truthful information to prospective employers who call about a candidate they're going to hire. In Texas, an employer can disclose anything that's truthful about a former employee — including the reason for which the employee was fired.
Purpose of References
Instead of jumping over hurdles to get an off-the-record verification of an employee's performance from the candidate's previous supervisor, candidates provide professional references who can vouch for their professional capabilities.
Posted on 08/10/2018 at 06:00 PM by Jill Jensen-Welch
"Hello. HR? This is Sally's husband and I'm calling to let you know that I think she's having an affair with her co-worker, Bob."
"Hello. HR? This is Dan's mother and I'm calling to talk to you about this letter you sent to him about his time away from work for rehab."
Several times a year I run across a client who has been communicating with an employee's family member about workplace matters. I shudder every time. Employees have confidentiality and privacy rights that make talking to others about them, even when it is a family member, a risky proposition.
You don't have to be in management or HR long before you get a call or visit from an angry spouse or other S.O. of an employee who is feeling harassed or who is suspected of having an affair with someone s/he works with. Also common are employees with addiction problems that the family member is trying to address or help the employee hide from the employer. Perhaps the most common employer-family member communications occur when employees have medical issues where a complex web of leave policies, benefit plans, reasonable accommodations, medical provider inputs, return to work issues, and personal financial strains have to be simultaneously addressed—all at a time when the employee needs to focus on treatment and recovery rather than employment.
Family members sometimes initiate contact with a supervisor, manager, executive, or HR department in order to open up a communication channel about specific employment-related matters for their loved ones. The family member may be well-meaning, or s/he may be more nosy than helpful. Either way, yellow, flashing lights should go off in the employer representative's head whenever a family member stops by, calls, texts, emails, or otherwise makes contact to discuss an employee matter.
Employees sometimes ask, or otherwise encourage, family members to contact a supervisor, manager, executive, or HR professional to advocate on their behalf. This might be done because they do not sufficiently understand an employment matter, they do not feel able to handle an employment situation or an individual they work with, they are trying to avoid direct communications with the employer for some reason, or they might be trying to manipulate the employer or the family member. Regardless, you should still heed the metaphorical yellow, flashing lights.
Family member involvement in work issues seems to occur most often when an employee feels vulnerable at work—or when the family member believes the employee is vulnerable at work. Situations that can lead to such vulnerability can include an employee who is having a conflict with someone at work, is undergoing discipline, has been terminated from employment, has a disability or serious health condition that interferes with the ability to go to work or perform successfully, needs or is on medical or other protected leaves from work (e.g., FMLA, pregnancy leave, military leave), or has felt bullied or harassed at work.
Employer representatives most at risk for engaging in improper communications with employee family members are those who do not realize they shouldn't, those who are being overly nice, those who are sympathetic to the employee or family member, those with a personal connection to the family member, or those in a community where 'everybody knows everybody' so that the boundaries are blurred.
When It Is OK to Talk to Employee Family Members
Socially. Of course, socializing with family members of employees is OK—as long as the topics discussed have nothing to do with the employee's employment. The trick is to keep the discussion away from those topics.
Emergencies. If the employee is a no call/no show for work, or has an accident, injury, or illness at work, then, by all means, get out the Emergency Contact form the employee completed and contact that designated person about the emergency issue. Even here, however, keep your conversation limited to the emergency at hand. When the emergency has passed, so has your permission to communicate with the employee's family member—even when the employment issue continues beyond the emergency.
Incompetence. You can talk to an identified family member about employment matters when the employee is an unemancipated minor, or when the employee has been deemed mentally incompetent to handle their own business or monetary affairs. An unemancipated minor is under 18 years of age and still subject to the control, authority, and supervision of parents or guardians, as determined by state law. A person who has been deemed incompetent to handle their own affairs usually has a court-appointed guardian or conservator. (Get documentary proof that a minor has been emancipated, or that an adult has a guardian or conservator and the parameters of that.)
Incapacity. You can talk to a family member when the employee is incapable of communicating. This usually requires the employee to be in a coma, in surgery, trapped in a wrecked car, missing, in jail, or something along these lines. This category does not include employees who don't speak English, are illiterate, or who are non-verbal. These are standard, daily communication challenges that need a better solution than getting a family member to translate/communicate.
With Permission. Employers can talk to an employee's identified family member about employee issues if a court or the employee has given permission for that family member to do so. I prefer formality in this circumstance. Get a copy of the legal Power of Attorney, or get some other written permission signed by the employee (assuming the employee is competent to sign legal documents).
Consult with Legal. There may be other circumstances that allow for communicating with an employee's family member about work-related matters beyond the five fore-mentioned categories. If you run across one of those, seek advice from legal counsel.
Tips for HR Professionals and Supervisors/Managers
Don't complicate your life by talking to employees' family members beyond the six categories of situations listed above.
Keep your communications about work-related issues between the employer and employee, whenever possible.
Be kind, yet firm, when declining family member communications, or delaying them while you get advice from an attorney who practices in labor and employment matters.
Let the employee know you've been contacted by his or her family member and make it clear that you will communicate with only the employee about employment matters, unless the situation falls into one of the categories listed above.
Even when you have a green light to talk to an employee's family member, keep the conversation limited to the scope of the employee's permission and the issue at hand. Be careful not to wander into other territory.
The material in this blog is not intended, nor should it be construed or relied upon, as legal advice. Please consult with an attorney if specific legal information is needed.
A single conversation could be all you need to spot a psychopath.
For years, scientists have known that psychopaths' brains are different from normal ones. Brain scans show reduced activity in areas that regulate impulses, emotions, aggression, and morality.
But since you probably don't have brain scans at your disposal, there are some other ways to tell if you might be dealing with a real-life psychopath.
A new study examining existing literature on psychopaths discovered that they may be detected through subtle differences in the way they hold conversations. Here are nine specific communication patterns psychopaths use:
1. They speak in the past tense.
Psychopaths use more past-tense verbs than other people. When talking about an event happening right now, most of us would say, "I think this is a good idea." A psychopath might be more likely to say, "I thought that was a good idea." Researchers suspect this is because they are detached from their behavior and their environment.
2. Their body language is convincing.
Psychopaths lie to make themselves look good. But their nonverbal behavior is often so convincing–and distracting–that people don't recognize they're being deceitful. In the police interview with murderer and rapist Paul Bernadino, FBI agents noticed he used powerful hand gestures to distract from his spoken lies.
3. Their language lacks emotional dimension.
For psychopaths, saying, "I love you," doesn't stir up any more emotion than saying, "Please pass the milk." They can parrot back what they've heard other people say but their facial expressions don't match their words. Their ability to verbalize feelings is most likely a learned behavior, as opposed to a genuine emotional experience.
4. They sound charming.
Researchers have found that psychopaths talk more and use more emotional words in an attempt to gain attention and admiration. Psychopaths are really good at saying just the right thing at the right time. They know how to play on other people's emotions and they're master manipulators.
5. They speak slowly and quietly.
Studies show psychopaths usually speak in a controlled manner. They don't emphasize emotional words like other people do. Their tone remains fairly neutral throughout the conversation. Researchers suspect they craft a calm demeanor intentionally because it helps them gain more control in their personal interactions.
6. They talk about life in terms of cause and effect.
Psychopaths–especially those who commit crimes–talk about their behavior in terms of cause and effect. For example, one might say, "I had to teach him a lesson." Rather than show remorse, a psychopath is likely to justify his actions.
7. They focus their attention on their basic needs.
Rather than talk about spiritual or emotional needs or the needs of others, psychopaths are more likely to talk about their own basic needs, like food and shelter. A psychopath who confesses to a murder, for example, is more likely to spend the bulk of his time talking about what he ate for lunch and what he hoped to gain financially, rather than how his behavior affected other people.
8. They say, "um" more often.
Psychopaths are more likely to use filler words and sounds, like "uh" and "um." While many people use such sounds to avoid an awkward silence, researchers suspect psychopaths use them in an effort to appear sane.
9. They're great storytellers.
Whether a psychopath claims she rescued kittens from a burning building or says she was the only one at her last job who was willing to stand up to management, psychopaths tell rich stories about themselves. While some stories are likely to paint them as victims, the bulk of their stories are likely to portray them as heroes. All of their stories stem from their desire to gain trust and manipulate their listeners.
How Likely Are You to Talk to a Psychopath?
Before you start declaring everyone around is a psychopath, know that only about one in 100 people is likely to be one–unless you're talking to people in prison. Some experts estimate up to 25 percent of prison inmates may be psychopaths.
If you encounter a psychopath, don't panic. Most of them aren't serial killers. In fact, some of them are successful CEOs and business leaders. But knowing whom you are dealing with can prevent you from being manipulated.
Dealing with co-workers who say something offensive can be really messy. In most cases, your gut might be telling you to respond in a completely different way than the career-minded part of your brain. It's a seriously iffy position to get out of without what feels like compromising some of your values somehow, yet it happens so often.
So, what do you do? Should you ignore the comments that make you uncomfortable—that you might, if a grandparent or cousin said them over Thanksgiving, otherwise confront? What are the potential professional consequences of overstepping or even being seen as criticizing your colleagues?
It's a complicated issue to deal with, and that's why I brought in the big guns: Adrian Hopkins and Jenny Foss, two Muse Career Coaches, and Shannon Fitzgerald, the Director of HR at The Muse. They all offered their advice on how to best navigate these sticky situations.
When it comes to reacting to a problematic comment, no matter what sort of approach you plan to take, just remember to go into it with an open mind. "The first and most important thing to do is to separate the person from the problem," says Hopkins. "Your co-worker saying something problematic is different from him or her being problematic. Making this distinction will allow you to think rationally about how to address the issue."
From there, you have two options: speak with him or her one-on-one, or talk to a supervisor or someone from HR about it.
Option 1: Speak With Him or Her
So, say you and your colleagues are having a light-hearted conversation at lunch. Suddenly, someone cracks a joke that sounds mean-spirited, and you can tell you're not the only one who was rubbed the wrong way by it. The neutral thing to do in the moment is to clarify, right then and there, what that person just said. According to Foss, this is a non-threatening option that guides the person into realizing "that they said something dumb, offensive, or out of line and prompt an apology."
Even if a comment makes you uncomfortable, it's important to give your co-worker the benefit of the doubt—after all, you'd hope as much for yourself in the situations where you undoubtedly slip up, too. A simple You just said [insert statement]. Could you explain more specifically what you meant? should do the trick.
If that doesn't work out, asking to talk outside the office is another option for confronting her without putting her on the spot. "Although it might be uncomfortable, ask for time with your co-worker outside of the office (for coffee, lunch, or a walk) and talk about what made the comment seem problematic," shares Hopkins. "Because you're outside of the office, the conversation between the two of you will be frank and you may be able to reach an understanding about the issue."
You can (almost) guarantee a "yes" to this brief meeting request by saying, "I wanted to discuss a comment you made at lunch. Do you have five minutes to grab a coffee?" This way he or she knows this isn't a casual chat that he can say no to—and also won't be thrown off-guard when you suddenly dive into something more serious.
Option 2: Bring the Issue to a Supervisor or HR
If speaking with your co-worker directly isn't an option, consider speaking to someone in human resources, your manager, or even that person's supervisor. Keep in mind: When you bring higher-ups into the situation, there may be more logistical procedures to follow up with. According to Hopkins, "there may be 'next steps' that you should prepare for, such as your co-worker facing discipline or you being called in for a mediated discussion about the issue."
Of course, every company has a different way of handling internal relationships, which is why Fitzgerald says "a good start would be to reference the employee handbook."
If you decide to bring up the issue to someone with professional experience in handling it, one easy way to have an honest conversation about it and your concerns would be to bring it outside the office. "If employees ever want to talk to me about a sensitive topic they usually ask if we can grab coffee or schedule a meeting with me," she adds.
One way to initiate this discussion is to simply say, Hey, can I put some time on your calendar for later today? There's something I wanted to talk to you about. And while it's perfectly OK to keep the interaction that short and stop there before your later conversation, you also can bring up the context for the meeting if it feels right. Giving a heads up about what you want to talk about will only make it easier for the other person to come better prepared to assist you.
"HR can usually help mediate or offer suggestions on confronting the co-worker," says Fitzgerald. "It's helpful when the employee comes prepared with objective examples and wants to see some sort of resolution (rather than just a venue to complain). Was it a one-time scenario or repeated occurrence? Did others witness the interaction?" Knowing the circumstances can be helpful in coming to a conclusion about next steps.
How you should go about this option certainly depends on how approachable your HR department is, since that varies from company to company. But at the end of the day, even if this seems like a serious or even scary approach to settling the issue, keep in mind that HR leaders truly know the protocol in these challenging situations. "Employees should never feel afraid to bring sensitive topics to HR or their immediate manager," explains Fitzgerald.
Regardless of which option you decide to go with, Hopkins leaves us with this key piece of advice: "You should be prepared to see and work with this colleague again, so remain professional at all times."
So, before you go burning bridges over Jimmy from Finance's super uncool statement (as much as you may like to), try your best to sort it out first. Your ultimate goal should be to shape your office environment to be the safe, healthy, and communicative one you'd like to work in—and that means resolving the situation to everyone's satisfaction.
After all, no one has ever learned from his mistakes by being unaware of them.