FACEBOOK
PINTEREST
EMAILSHARE
Stocksy / Design by Cristina Cianci
Teased hair is so '60s, right? Wrong. It's actually the secret behind transforming flat hair into a full-bodied, head-turning look. Teasing is the method of combing the mid-lengths of your hair toward your scalp to create volume. You do this "if you want to build volume at your crown," says celebrity hairstylist David Lopez—perhaps in order to add oomph to hairstyles like a braid or a ponytail (like the one Lopez creates in the video).
If you're wondering if teasing is "bad" for your hair, Lopez says you shouldn't worry. "As long as you're doing it intentionally, it's not going to be bad for your hair," he explains. Ahead, Lopez walks us through exactly how to get a head of teased hair.
How to Tease Hair Like a Pro
Step 1: Prep your hair by adding texture.
To prep your hair for major teasing, you need to create texture. Lopez does this by applying a dry texturizing spray (his go-to is the IGK Beach Club Volumizing Spray) the way he would a dry shampoo: He sections the hair and spritzes the product toward the root in the areas he plans to tease.
Lopez suggests making space between your texturizing product and your roots. "You want to hold your can a little further away," he says. "A lot of your dry texturizing sprays can feel a little too wet if you hold them a little too close."
Step 2: Map out where you plan to tease.
Lopez's best tip when it comes to teasing: "Work smarter, not harder." This means being strategic about where you plan to tease and how much you plan to tease. He says you don't want take your comb and run it back and forth in the same area more than you have to. "That's where you start to get that mechanical damage and that breakage."
He demonstrates how one motion of moving your comb from the mid-lengths of your hair to your root can be enough to get you the volume you need and how crucial it is that you don't overdo it.
Step 3: Build volume, focusing on the crown and roots.
The idea is to tease from the bottom up so that the top layer of your hair can lie flat atop the little nest you've created. Take a section of hair from the area you'd like to build your volume and position your comb at your mid-lengths. Then, run the comb toward your roots. If you decide to repeat this motion a second (third, or fourth) time, move your comb closer to your roots. (Lopez places the bristles of his comb three inches from the root.)
Lopez suggests holding the section of hair you are teasing forward toward your mirror—and not straight up—for added volume with less effort.
Step 4: Smooth out the top layer of hair.
Lopez sweeps a boar and nylon mixture brush from the hairline straight back and down the lengths of hair, smoothing it over the newly volumized sections. This is where he begins to form the shape of the style that he is creating. "Depending on how hard you brush your hair, you can really start to smooth out that teasing and make it really small or really big," he says. "The goal is to not see any of the teasing."
Step 5: Create your style.
Once you've created your volume, you can then get creative with the rest of your hair. Curl your hair in rollers, slick hair back in a low or high ponytail, or pull a headband into place. Whatever you do, just have fun with your new volume.
Lopez decides to create a low ponytail, gathering the hair together toward the nape of the neck and securing it with a bungee. Throughout the process, Lopez has a light hand—carefully combing so that he does not break down the volume he just built up.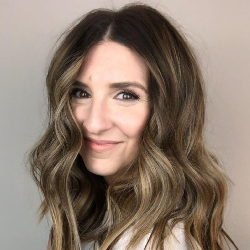 What comes to mind when you think of big hair: the south, the '80s, beauty queens? I'm here to tell you that you can create volume in your hair that is tasteful and trendy while avoiding looking like a #FlashbackFriday. I tease a lot of hair, including my own, so I want to share some techniques that can apply to whatever style you are trying to achieve. I will share with you a step-by-step tutorial on how to tease hair, give product and comb recommendations, and show how to avoid common mistakes.
Choosing the Right Products
The first step to big hair is having the proper tools and products. I've tried countless combs over the years, and, while there are many that can get the job done, here are a few that have proven to be my favorites. The Pink Pewter "Never Let Go" comb is specifically great for stylists because it has a handle that allows you to continue working without putting it down, which is great for efficiency. I find that the pointed handle is perfect for creating even sections, while the teeth of the comb are ideal for creating a fuller tease. The "Never Let Go" comb is equivalent to a traditional rattail comb, which is very easy to find, and you may already have one at home.
Another great comb is a Lift Teasing Comb and Hair Pick. This comb is two-ended, with both ends serving a purpose. The end with the teeth can be used to tease, whereas the end with the pick is used after teasing to smooth the top of the hair without removing the back-combing, which I'll demonstrate in the step-by-step section.
Next, you'll need the right products to ensure your style will hold throughout the day. Have you teased your hair for it only to fall flat 10 minutes later? This can especially be true if you have smooth, silky hair. By adding grit and texture to your hair before teasing, followed by hairspray after teasing, to lock it in place, will make all the difference in the outcome and longevity of the style. The Sexy Hair Surfer Girl Texture Spray and Moroccan Oil Dry Texture Spray are two products that are great for adding texture and grit before beginning the back-combing process.
After teasing your hair, finish with hairspray at the teased root area to lock in place. Kenra Volume 25 Hairspray is a tried-and-true favorite and works on various hair types.
7-Step Tutorial on How to Tease Hair
Now that you're set with all the tools and products needed to achieve the perfect tease, here's the step-by-step tutorial.
Focusing on areas you will be back-combing, add the texture spray for grit and hold.
Using either the rattail or "Never Let Go" comb, take a 3/4-1-inch-wide section and lift the hair straight up with tension. Working with small, even sections is key.
Starting about 3-4 inches away from the scalp insert comb into the section pushing the hair down toward the scalp. Repeat 2-4 times until the comb comes down close to the scalp.
Repeat steps 2 & 3 through the mohawk section and sides.
Once you've finished teasing, spray hairspray only at the roots for hold and structure.
Using the hair pick end of the lift-teasing comb, carefully comb through top sections so as to smooth and remove any visible tease. Be careful not to comb through it too much.
Adjust to final desired shape and comb through ends to smooth.
Additional Tips and Common Mistakes
Ready to tease hair? With these tips and some practice, you'll be on your way to creating perfect, long-lasting volume in your or your clients' hair.
Always brush hair prior to teasing, removing knots or tangles. This will prevent damage and breakage.
Always work with small, even sections.
Never tease wet or damp hair
When teasing, don't use an up and down motion. Only work the hair down toward the scalp to prevent tearing and tangles.
Complete heat styling (curling, straighten, etc.) prior to the teasing process. Touch up after, if needed.
NOTE: Before shampooing, gently comb through the hair, starting at the ends, working toward the roots to remove tease. Since hair stretches when wet, it has a higher chance of snapping when brushed. Because of this, you want to avoid combing through teased hair when wet to avoid breakage. If you are tender-headed, you can add conditioner to the teased sections to help with combing.
I hope that you have found the product suggestions and this step-by-step tutorial on how to tease hair helpful. With these tips and a little practice, you'll be on your way to creating beautiful and long-lasting volume. Follow along for more at @kayla_williams_hair on Instagram where I share many more tips and tutorials.
Big hair is a look that seems to transcend through the ages. From one decade to the next, we have seen one celebrity after another wearing a big, poufy coif and influencing the public to do their own hair in a big way.
For me, teased hair is something I can't live without. It wasn't too long ago when I started noticing teased hairstyles all over the place—on TV, in movies, in class, at work—basically everywhere. It took me quite some time to figure out how to tease my hair correctly, especially because of a misconception that many seem to have: that hair teasing require endless amount of hairspray. In reality, using too much hair spray can actually weigh the hair down, making the "pouf" collapse or become way to tangled and unmanageable.
I cannot tell you how many times I spent up to an hour trying to tease my hair only to have it fall apart about 20 minutes later! But you won't have to visit the hairdresser if you follow my instructions. If you've experienced this kind of frustration, then I hope you find my guidelines helpful. Whether you're looking for subtle volume or the full-on Snooki look, these easy steps are sure to give you the volume you want.
You'll need three basic things: a hair-clip, hairspray, and a teasing brush or rat-tail comb.
Start by separating your hair into two or three sections depending on the amount and thickness of your hair. Clip the front section (or front two sections) so that it doesn't get in the way. Take the back section and begin backcombing (hold the hair straight up over your head firmly, take the brush/ comb and stroke downward starting from about half-way up all the way down to your scalp).
Holding the hairspray can at least 10 inches away, spray a thin layer onto the area you just backcombed. Let the spray set for a couple minutes and then backcomb that section again. For a subtly volumized look, you don't have to backcomb a whole lot. Five to seven backstrokes should do the trick. If you want a really big look, make sure you backcomb quite a bit more.
Once you're satisfied with the amount of volume of that section, use your fingers to spread it out into your desired pouf width. You may also want to use bobby pins to hold it in place while you work on the rest of your hair (you can leave the bobby pins in or take them out once you're entirely done with your 'do).
You'll now want to repeat the backcombing process with the front section (or two front sections). Here, I recommend being a bit gentler when you backcomb since this is the part of your hair that will be visible to others. When you've reached your desired volume, spread the hair over the back section gently, smooth out, and apply a thin layer of hairspray all over.
From here, it is up to you if you want to turn your look into an up-do or leave it as it is. Either way, you're sure to turn heads with your explosive new look!
Wednesday, July 20, 2011
The simplest technique to Tease hair
Are you in a position to remember fondly the designs and stars within the 19 fifties employing their large hair styling such as the beehive along with the bouffant. These hair types had been created by tease hair to dizzying ranges to produce beehives and bouffants. Tease can also be known as back brushing or hair ratting. Tease may also be beneficial for people who want to adding additional quantity for hair.
What is Hair Tease?
Hair tease, back again brushing or hair ratting is ale tangling hair utilizing a hair brush or comb, to be capable of type a cushion that might raise the hairdo up, in the exact same time delivering an exciting-natural look of thick hair. Hair tease is known as back brushing, because the hair is combed back for your root to produce knots. If carried out incorrectly, tease might damage your hair. Lots of women approach hairstylists to create this kind of hair styles with hair tease, however it is feasible to master ale hair tease. Let us possess a appear in the easiest method to tease hair with out leading to any damage.
The simplest method to Tease Hair Properly?
Tease or back brushing hair isn't challenging. You will possess the ability to grasp ale hair tease obtaining a few apply. If any senior member of the family is conversant while using the hair styles inside the 19 fifties, they might easily assist you in this. Listed right here are a couple of suggestions in route to tease hair perfectly. Clean your hair correctly. Once dry, brush the hair to obtain rid of any knots. You are able to make use of shampoos especially produced for good hair (for people who've good hair), as it may adding quantity for that hair. Ensure that the hair is completely dry and tangle-free, to stop injuries for your hair while tease. Curling the hair just before starting the operation of tease provide you with achievement, unless obviously clearly clearly you need to produce some easy hair types such as the beehive. Once the hair is extremely smooth and easy, make use with the hair spray to improve the sensation.
Component the hair into little sections, ideally one inch wide and safe an additional components with hair clips. You'll have the ability to select the section you would like elevated in line with the hair can you select. You are able to begin obtaining a piece on top within the thoughts are available downwards. Support the end within the strands firmly and set a tail comb or brush, about fifty % way such as the finishes along with the scalp. Lightly comb the hair within the direction opposite compared to that specific inside the hair development, i.e. you should comb the hair for the roots. This back brushing produces some knots that offer capacity the brushing. But make sure to press these knots within the scalp rather than use pressure to make certain the hair do not get broken. Continue this method, until a cushion of hair is produced in the end within the strands you're holding. Are truly using hair spray in regards towards the cushion of hair, just before figuring out to start the following area. Repeat the procedure, prior to deciding to cover the appropriate region.
Prefer a wild and crazy appear, you should depart the hair uncombed. You will have the ability to smoothen the sections which were not taunted or possibly the finishes inside the taunted sections very lightly, having a comb or brush. In the event you want to create a particular hair do, then make use with the brush or comb insane inside the cushions of hair. Comb the most effective lightly, to ensure that they're not going to disturb or flatten the cushions. You are able to now adding hair add-ons making your chosen hair styles together with your taunted hair. When you are carried out with the hair do, spritz some hairspray for that greatest look. A lot of the ladies question the easiest technique to tease hair which causes it to be stay. It is very simple to tease hair making your own hair types, or attempt one inside the 19 fifties. You only require a whilst, plenty of persistence and creativeness. You will have the capability to sport your own hair do together with your taunted hair with the subsequent celebration.
Trying to find more information and facts about it , check out my website today to learn more information on how to tease hair
It's not as hard as it looks—as long as you know these secrets. The braiding ninjas on YouTube may make braiding your own hair look seamless, but for those of us with less-than-stellar skills, it can be hard enough to do a traditional side braid. To make braiding your own hair easier (and less intimidating) we sought the help of experts, or "braidologists" as we like to call them, to offer up their must-know tricks. Your next bad hair day will surely thank you.
Practice Blind
"Make sure when first starting out to braid without looking in a mirror," suggests Michael Boychuck, celebrity stylist and owner of COLOR Salon in Las Vegas. "It's best to get the feel of how to braid your hair without looking at what you're doing. Once you get the hang of where your hands should go, you can take your braiding to the next level."
Braid Dry
"Don't braid your hair wet because it will be too heavy," says stylist Kayley Pak of John Barrett Salon. "When your hair is wet, it extends at least 15 times more than when it is dry. You don't want to weaken or break your hair."
Add Texture
"When braiding hair, I always start by spraying both roots and the length of the hair with dry shampoo," says celebrity hairstylist Brian Magallones of Exclusive Artists Management. "My favorite is Klorane Dry Shampoo with Oat Milk ($19.79, drugstore.com). Clean hair can be too sleek and slippery to braid, so the dry shampoo gives hair the perfect texture to work with."
Refrain from Product Overload
"Don't overdose on products because your hair will be too stiff," says Pak. "When you have too much product, you can't put your fingers through your hair—to French braid, for example—and it is harder to separate [each strand]."
Jazz It Up
"Use a fine-tooth comb to tease hair at the crown to add volume and grip," says stylist and braid specialist Erika Arzate of EDEN by Eden Sassoon. "It makes the style look more elegant."
Go Two-Stranded
"If a three-strand braid is too difficult, create a rope braid with two strands," says Arzate. "Twist two sections, and then join them together by twisting in the opposite direction. Use a clear rubber band—they're so fine and thin, they look like they're almost not there."
Tighten the Fishtail
"Remember to keep the pieces you are taking from each side small," says Dana Tizzio, stylist at Butterfly Studio Salon. "[And] keep the tension tight the entire time, or else it will loosen and you'll have to start over."
Structure First, Mess Up Second
The secret to perfect the messy braid is to first create a perfectly structured braid. "You want to start with the braid more secure and clean, and once done, you can pull and stretch the braid as desired, pulling our random hairs, loosening and roughing up the texture a bit," says Magallones.
You won't need a DeLorean to take you back in time to authentic '80s style. Instead, simply slip on a pair of neon leggings, a ruffled shirt, a pair of black, lace gloves and — of course — finish your look with big, sprayed hair. Here's how.
Wash your hair and air-dry or blow-dry just long enough to leave it damp. Spray a generous amount of mousse in your palm and rub your hands together. Work the mousse through your hair, paying extra attention to your roots.
Turn your hairdryer to the "warm" setting. Flip over your moussed hair and finish drying in this position in order to achieve maximum body. Another way to get the same effect is to lift pieces of your hair straight up, away from your head, as you blow dry. The outcome should be hair full of body with cuticles lifting away from your scalp.
Take a 2-inch-wide section of your hair and lift it straight up. With your other hand, use a comb or round brush and gently tease, or brush backward, the lower section of the lifted hair that's closest to your head. Don't tease vigorously or your hair will get tangled. Continue working in 2-inch sections all over the crown of your head. Use your round brush to gently brush the top layer of your hair so that it looks voluminous, yet smooth on top.
Add some texture by crimping multiple, 2-inch strips of hair randomly throughout your entire head. Take a 2-inch strip of hair and lift it away from your scalp, in the opposite direction of where it normally grows. Starting closest to your scalp, crimp the entire strip of hair. The effect should be random strips of crimped hair lifting up from your head. Choose at least three strips of hair to crimp in the back of your head and two on the sides.
Curl your bangs by splitting them into two horizontal sections. Lift the top section and curl it away from your forehead and to the side to create a sideways, top curl characteristic of '80s hairstyles. Take the bottom section of bangs and curl it towards your forehead for a round, front fringe. Add popular '80s "wings" to your hairdo by taking sections of hair on either side of your face and curling them back. Fluff your hair with your fingers or tease sections that need extra body.
Apply hairspray generously to your hair. Lift up your hair and spray underneath and towards your roots. Don't worry about applying too much hairspray — the '80s look was stiff, sprayed, big hair.
Add synthetic extensions of bright colors to your hair for more flair.
Teased highlights are ALL the rage. Teasing or backcombing the root automatically creates diffused color, diminishing a line of demarcation. These are sometimes called Teasy-lights, backcombed balayage or other versions of the same concept. While this creative way of creating a shadow root and softening lines is quite effective for professional colorists, there are some keys that colorists should adopt to perfect results.
MODERN met with balayage expert Mickey Colon (@mickeycolonjr), Truss Professional International Ambassador and owner of On-Site Studio, Orlando, Florida to get his tips.
How-to teasy-light properly (with bonus tips on how-to brush them out!):
"It's very important that you tease properly," Colon says. "It must not be forced. It's about bringing the hair upwards in a slow, gentle motion. That way when you comb it out, it doesn't break through the hair." Colon's motion is really quite superficial and he almost "skips" over the hair from mids to root. The hair is not PACKED to the scalp, but tenderly brushed up.
Colon points out prepping the hair for this type of coloring is unique. "Don't think of it as if you are doing an updo," Colon adds. "That style of teasing the hair is way too aggressive and tight. Trying to remove those knots after you color the hair will only lead to damage. The goal is to make the hair beautiful."
When it comes time to combing out the hair, Colon advises that the colorist hold the brush vertically to remove any knots. "And remember to use a brush designed for wet hair. It makes your job so much easier."
For reprint and licensing requests for this article, Click here.
Hair has a lot to do with being feminine. Proper maintained hair and styling will make anyone look more stylish and pretty. So a crossdresser must have beautiful hair/wigs/extensions as well as proper styling. Having a hair wig collection offers a lot for different events.
Learn to take care and style your hair in a regular basis in as feminine manner as possible. Even if you've grown out your own hair, a wig or hairpiece is a great way to transform your look and add some instant glam.
Human Hair vs. Synthetic Hair vs. Blended Hair
Whether you go for a wig, hairpiece, or hair extensions, the first thing you need to do is choose between human hair, synthetic hair, or blended hair.
Human Hair Wigs
Human hair is the best option if you can afford it. It looks ultra natural and can be cut, styled, permed, or colored just like your own hair. The downside is that human hair wigs cost hundreds or even thousands of dollars. Another drawback is that human hair tends to be heavier than synthetic hair and requires more styling.
Synthetic Hair Wigs
Synthetic hair is cheaper than human hair, so it's a great option if you want to build a big wardrobe of crossdresser wigs and hairpieces. High quality synthetic hair is virtually undetectable from human hair.
Other advantages of synthetic wigs are that they come pre-styled and are lighter than human hair wigs. The disadvantage is that you can't heat-style most synthetic hair. (Though you can now find heat-resistant synthetic wigs and hairpieces on the market.) Synthetic hair also has a limited lifespan of 3-6 months of daily wear.
Blended Hair Wigs
Blended hair consists of a blend of human hair and synthetic hair and offers the best of both worlds: It's less expensive than human hair and looks more natural than synthetic hair. It can also be heat-styled.
Hair Wigs
When it comes to wigs, the big differentiator (aside from hair fiber, style, and color) is the cap construction. Here are your wig cap options:
1. Full lace wigs
Full lace wigs are also called 100% hand-tied wig. The entire cap, back and sides, front, and crown, are all hand tied, guaranteeing that no matter how you style your wig it look natural. Each strand of hair is sewn individually onto a mesh cap using a hand-knotting technique.
2. 360 Lace wigs
360 Lace wigs are half machine made and half hand tied wigs. They are completely designed with a sheer lace around the whole hairline from the beginning to the end attached to the circle of the wig. Which makes it looks as if the wig hair is growing from your own scalp.
3. Lace front wigs
Lace front wigs are one of the most natural looking wig cap construction types available. Lace front wigs are half machine made and half hand tied wigs, the temple-to-temple part of the lace front wig is made of lace, you could style the lace part hair in any way you want. An undetectable sheer lace front to your wig will create a natural looking hairline.
4. Lace Wigs
Lace Wigs are wigs whose hair is partially hand tied – usually around the crown and the part – and not in other areas. The other areas of the cap are machine tied and, unfortunately, you can't part the wig in the areas that are machine tied.
5.Traditional Weft Wigs
There are four alternate names for traditional weft caps: basic wig cap, open weft cap, standard cap, and classic cap.
The hair of traditional weft caps is machine sewed into strips of material (cotton, felt, velvet, silk, or otherwise). These strips are wefted together (woven like a basket) to create the appearance of natural hair growing in different directions.
Hair Extensions
Now let's talk hair extensions. Hair extensions are a huge craze right now and it seems like every Hollywood stars has them. Hair extensions add length and fullness to your hair – but keep in mind that your hair has to be thick enough to hide the base of the hair extensions.
Hair extensions don't work well with thinning hair or a receding hairline. (You're better off with a full wig or a wiglet.)
Here are the most common types of hair extensions:
Clip-in Hair Extensions
Clip-in hair extensions are fast, fun, and easy. The extensions are attached with clips and can be worn all day and all night.
Pre Bonded hair extensions
If you are looking for more permanent extensions, Pre bonded hair extensions are the most popular option. Pre bonded hair extensions are attached with a special type of glue and last 3-6 weeks before needing to be reattached.
You can appear very girly and feminine with a good hair styling instantly.
This article was co-authored by Laura Bilotta. Laura Bilotta is a Dating Coach, Matchmaker and the Founder of Single in the City, her dating and relationship coaching service based in Toronto, Ontario, Canada. With over 18 years of date coaching experience, Laura specializes in dating etiquette, relationships, and human behavior. She is the host of the Dating and Relationship Radio Talk Show on AM640 and on Apple Podcasts. She is also the author of "Single in the City: From Hookups & Heartbreaks To Love & Lifemates, Tales & Tips To Attract Your Perfect Match."
There are 12 references cited in this article, which can be found at the bottom of the page.
This article has been viewed 459,434 times.
Being a tease is a social art that involves inspiring desire in a possible suitor by presenting the possibility of romantic relations without promising to fulfill it. From a psychological standpoint, teasing makes a person feel powerful, wanted, and attractive, fulfills a need for attention, and most importantly, tests another person for compatibility as a possible romantic partner. [1] X Research source Teasing then, can be a part of the courtship ritual, and if you are trying to determine if you share a connection with someone, the keys to this flirtation are confidence, playfulness, and subtlety.
Laura Bilotta
Dating Coach Expert Interview. 26 February 2020. Body language is the easiest way to show your self-confidence.
Practice good posture. Sit up straight, don't slouch or hunch, and hold you head up high.
Keep your eyes up and resist the urge to look down at your feet all the time. Making eye contact shows that you're open, fearless, and willing to interact.
Avoid fidgeting: it's a sign of nervousness. [3] X Research source
Laura Bilotta
Dating Coach Expert Interview. 26 February 2020. But once you've done that, look down and smile. It's called being coy. It's also an invitation for someone to come over and talk to you.
Add a splash of a vibrant color, like red, to your outfit.
Avoid making the first move. Once you've made eye contact a few times and flashed a couple smiles, just wait for that magic to work (and besides, that really was the first move!)
Exude happiness: smile, laugh, and have a great time. Anyone who sees you will want to join in on the fun as well.
Create movement with your body, hands, gestures, or even clothes. Our eyes are attracted to movement, and this is sure to get you noticed. [5] X Research source
Laura Bilotta
Dating Coach Expert Interview. 26 February 2020.
Lick your lips and keep your mouth slightly open. This is a sign of desire.
Laura Bilotta
Dating Coach Expert Interview. 26 February 2020. This includes a soft but quick touch on the arm or leg as you talk, gently brushing hands, or even touching feet. [13] X Research source
Establish an intimate space by sitting close and giving the conversation your undivided attention.
Compliment, flatter, and smile. This is welcoming behavior and means you like what's happening.
At a party or social setting where there are plenty of other possible suitors, try "you know, I'm going to talk to you because you are the cutest one here."
To get the ball rolling in a shopping setting, ask for help reaching something or request advice about brands. Say, "someone as attractive as you must have a favorite [fill in depending on the store you're in.]"
At a restaurant or bar, sit down and request a drink recommendation.
At the gym, try, "I can't believe how you just crushed that workout! Kudos."
In any situation, there's always the classic, "has anyone ever told you that you and [insert your favorite celebrity name] could be twins?"
By Derek Rake | Submitted On February 04, 2009
The biggest secret in creating deep rapport with women (so that they all fall hopelessly for you) is to tease them – in a sexual manner. Read on to find out about the killer methods to 'amp it up' sexually so that you can start seducing women way out of your league.
First, some fundamental facts. Women absolutely love (and yearn) to be teased. This is so even though many of them appear NOT to fancy it – but believe me, folks, they are just faking it!
The thing to remember is that by teasing, you want to to invoke the 'little girl' inside every woman. You want to do this because it enables you to remove the psychological barrier that is stopping you from getting into her pants. Also, (sexually) teasing a woman you will make her feel more insecure (remember that insecurity is present in EVERY female without fail). The more she feels insecure, the more she will prone to chase YOU instead because she will feel compelled to get your validation. (This technique is also known as 'role reversal' in seduction circles).
The most effective tactic to tease a girl sexually is to do this – send out MIXED SIGNALS. Here's how you do this – the next time you go on a first date with a girl, first say that you are indeed interested in her, but only as a 'friend'. However, do what the usual couples do – hold her hand, get your arms around her waist, and finger her hair. Add in some 'push pull' techniques (hold her hand, and then drop it immediately with fake disgust) and you are well ahead in your game.
Once you have used this 'mixed signals' tactic on her, then you have got to 'close the deal'. By using this technique called 'fractionation' (apparently stolen from NLP), master seducers have been known to make women fall in love with them – in 15 minutes or even less. Controversial, but absolutely killer stuff!
Fractionation is considered as a 'dark art' tactic which is the basis of hypnosis-based seduction, and while controversial, it is known to be one of the most effective tactics ever invented by underground seductionists.
It is described in a step-by-step system in the Deadly Seduction Manuscript ([http://www.theseducersguide.com]).
These psychology tactics are highly unconventional techniques that are used by the secret elite in the seduction community. Use at your own risk. I personally vouch for the effectiveness of these tactics, but care must be taken as they could be outright dangerous in the hands of the unscrupulous.
By Derek Rake | Submitted On November 25, 2008
The biggest secret in developing rapport with women (and making them fall for you) is to tease them – sexually. Discover the killer ways to 'amp it up' sexually and seduce women out of your league.
First, some basic facts. Women absolutely love to be teased (even though some of them may appear not to like it – believe me, they are just faking it). The first thing to remember here is to invoke the 'little girl' inside the female by teasing – if you are able to do this then you will be able to break down the barriers that's stopping you from getting into her panties. Also, by teasing a woman sexually you will increase her level of insecurity (which is present in EVERY woman). By doing this you will do the 'role reversal' and make her chase you to get your validation instead.
The absolute best (and most effective) way to tease a girl is to send out MIXED SIGNALS. When you go out on a date with a girl, say that you are interested in her, but only as a friend. Then, at the same time, do what couples do – hold hands, wrap your arms around her waist, and touch her hair. Add some 'push pull' tactics (hold her hand, and then immediately drop it) and you are pretty much sorted.
Once you have used the 'mixed signals' technique, then close the deal by using this technique called 'fractionation'. This is a technique lifted from NLP which is known to be able to make women fall in love in as little as 15 minutes. Absolutely killer stuff.
If you are interested in learning more about fractionation to tease women and make them fall for you, it is described in a step-by-step system in the Deadly Seduction Tactics free ebook – [http://www.deadlyseduction.com]
Fractionation is considered as a 'dark art' tactic which is the basis of hypnosis-based seduction, and while controversial, it is known to be one of the most effective tactics ever invented by underground seductionists.
These psychology tactics are highly unconventional techniques that are used by the secret elite in the seduction community. Use at your own risk. I personally vouch for the effectiveness of these tactics, but care must be taken as they could be outright dangerous in the hands of the unscrupulous.
Transcript
My name is Jacqueline Bush and I'm an editorial in celebrity hairstyles. My clientele has included Faith Hill, Mark Ruffalo, Terrance Howard, Gwyneth Paltrow, Jane Krakowski. I want to be able to show you that hair isn't as intimidating or as hard as you think it is and I want you be able to have fun with it and do what your vision is with your hair
So, I've just finished curling all Monica's hair and I've waited for it to cool. I put a little bit of hairspray on, just to get it to hold and as you see I didn't do too much because when you do this a lot of it is based on the technique of the curl and waiting for the curl to cool. If you pull it out, if you pull the curls out before their all the way cool, it's gonna drop and you're gonna lose the curl that you have. But these are already cool so we're gonna just take them out.
Now you might ask yourself why did I not do that with hot rollers? And my answer would be you can do this with hot rollers but I would only do a certain amount. Hot rollers give good volume, but I don't always love the curl I get from hot rollers, whereas with, when I use my irons I can curl each one in a unique way, I can vary the sizes, but I can also vary the shape of the curl. So now I'm gonna have Monica turn her head forward and I'm just gonna blow dry it out to shake it up a little bit.
I didn't shake it up too much, cos remember Selena tends to have a little bit more of a polished curl. If you notice right now what I'm doing is I'm just shaping it with my fingers. I don't need a brush at this point, cos I don't wanna lose too much of the curl. You have to remember, if you're wearing this style for every day, you wanna leave with your hair a little curlier than your end goal, because your curl's gonna naturally drop. So now we see how the front, er, her front bangs are going inward so I'm gonna take the iron, curl them a little out, we're gonna get a little lift at the crown, we're gonna tease the crown a little bit, smooth it out and then we'll be done.
Using my toothbrush, and taking my triangular section, and I'm just going underneath, teasing a little bit, just to give a little extra lift, smoothing it out on top. I'm gonna take my large iron and curl those pieces away from Monica's face. And we're goona take our Mason Pearson brush, which is a brush which polishes the hair and smooths it. We're gonna smooth that out. And say for example you have a curl that's going kind of wonky you don't like the direction its going, such as, you know, I don't really love the way this curl is going and because I haven't straightened it out too much I haven't lost the vent but I'm just gonna fix this little end it's looking weird to me. So, I'm gonna fix it the way I want it. That's a little bit better.
Now we're gonna take a wide tooth comb and I'm just gonna tease out underneath, taking a large section, the whole section really, just gonna tease it out a little and then I'm gonna comb on top just slightly, just very, very gently not a lot, teasing it and then smoothing it on top.
And then one last thing I wanna share with you guys in getting Selena Gomez's hair, I'm just sprayibng to put a little bit of hold, is part of that is based on the cut and the difference between Selena and Monica's hair, aside from the colour, is the length and the cut. Selena's hair, she's had varying lengths, but her cut is a little bit different than Monica's, so if there's a little bit variance in the style, can we do that?
When you're looking for these results at home, it's based on also what your cut is and the way your hair is. You have to remember Selena's hair may be different than your own. So what your going for is your version of Selena's, rather than trying to get the exact look because your cut might be different, your hair texture might be different. So the goal is to get it close enough. And that's how you get hair like Selena Gomez.
Learn how to backcomb hair to add extra volume, but without the split ends.
Backcombing your hair is the best way to create volume and body on even the thinnest locks, but it can be a difficult technique to get right at home. Get it wrong and not only will your style fall flat in minutes, but you could do permanent damage to your tresses. Learning how to backcomb hair is actually a bit of a gamechanger, as most styles are based around a little bit of backcombing.
'Take the arm-work out of creating volume by learning how to backcomb properly,' says celebrity stylist Ben Cooke. 'You don't have to be vigorously back-brushing the hair for hours on end as this is only going to lead to damage.' Instead, follow our tips to ensure you learn how to backcomb hair without ruining your luscious locks.
1. The first step is to make sure you have the right tools. Invest in a specifically designed backcombing brush, such as the BaByliss Back Comb Brush. Look out for boar bristles and a pintail handle, to help tease and set any backcombed style. A decent backcomb brush will create tension against the hair, so your style will hold better than it would with a regular hair brush.
Videos you may like:
Video you may like:
2. If your hair is freshly washed and void of product, no style is going to hold. Start by washing your hair with a volumising shampoo and conditioner – we love the Kérastase Volumising Duo, which will create a soft and bouncy base to start your style. Then apply Redken's Style Connection Quick Tease 15 Backcombing Lift Finish Spray to give hair instant texture, hold and lift, making light work of teasing and backcombing.
3. Simply section the hair into manageable portions and, using your new comb, gently but firmly push the hair back towards the scalp right down to the root in one fluid motion. This will help you to achieve a uniform effect, rather than a lumpy or uneven look. Start at the crown with a section no bigger than two inches – make sure you comb each section through before backcombing, so you don't end up with a tangled bird's nest at the back of your head. Work back and down the sides, repeating the same technique on each section.
4. When you've achieved your desired shape and height, smooth out the top section to cover the backcombing, add a little dry shampoo to add bulk and spritz with a little hairspray to set.
When it comes to brushing out your backcombed style, start at the ends and work your way up to the crown. Don't rip through the hair with a heavy hand – this will create as much broken and damaged hair as a bad backcomb would in the first place.
FACEBOOK
PINTEREST
EMAILSHARE
The power of freshly blown-out strands knows no bounds—confidence levels are higher, steps are peppier, and hair tosses are more frequent. If only we could figure out a way to fake a salon blowout in the comfort of our home, sans credit card… Oh wait, we can. We rely on a few need-to-know tips from Halli Bivona of the John Barrett Salon in Bergdorf Goodman and these four volumizing products that will seriously up your blow-drying game. Keep scrolling to see what they are!
Bivona believes prepping your hair will pay off. "There are a lot of product choices out there, and it can be overwhelming," explains Bivona. "But having a product that helps to prep and protect your hair against the heat and tension damage is very important."
One of the key steps to achieving the blowout of your dreams is to coat your strands with a heat-protective, volumizing product before using any type of hot tool. This volumizer from Shu Uemura is packed with heat-protective properties and has two special ingredients to take your fullness to the next level: bamboo and sea fennel extracts. These work together to naturally lift your hair without weighing it down or giving it that super-oily look. Just drop a bit in your hands and massage it into your roots, working your way down to your midlengths and ends.
If you haven't yet, meet the hair dryer of all hair dryers right here. This powerful tool has a dedicated and loyal fan base for a reason: Its powerful motor can last up to 2000 hours and beats out most blow-dryers on the market with its fast drying time. What's also cool about this dryer is its lab-tested ION generator switch, which allows you to turn up (or down) the volume on your voluminosity level.
The trick is to tease your hair with a bristle brush while blow-drying your hair. Be sure to section off your hair, start at the root with this round brush and work your way down while pointing your dryer's nozzle downward to tame frizz."By sectioning your hair, you're making your blowout a lot more manageable—you can focus on one area at a time and not get overwhelmed or frustrated," explains Bivona.
"Hairstylists rely on [nozzles] to give the best blowouts possible. If you're using a blow-dryer without a directional nozzle attached, it'll push your hair cuticle in different directions and rough up your texture. Hairstylists use the nozzle to force the hair cuticle down and create a smooth, shiny appearance," she says.
To get an at-home high-quality blowout, these built-in nylon and porcupine bristles provide a tight hold on your hair, allowing you to easily manipulate and style your strands with your blow-dryer's nozzle. The round brush will also spread sebum through your strands, which helps to lock in your hair's natural oils, providing shine and extra moisture.
So you're looking in the mirror at your bomb blowout you just did all by yourself (go, girl!)—but is it going to last? If you spritz your strands down with this microfine diffusion hair spray, it will. It'll maintain your style for a long period of time and fight frizz and humidity. Just hold it about 10 inches away from your hair, and work it around all areas in circular motions.
Up next, check out the most common blow-drying mistakes women make.
This post was originally published at an earlier date and has since been updated.
After a hair-raising and party-worthy hairstyle? Then look no further than glam bouffant hair, inspired by the swinging '60s! This voluminous hairstyle is ideal for a fancy soiree or night out on the town, and is sure to have more than a few heads turning! So, to learn how to get this glamorous 'do at home, read on for our quick and easy hair tutorial.
A step-by-step guide to glam bouffant hair
Prep your hair.
This glam bouffant hair look is all about volume, so give your mane a body boost, by washing it with the TIGI Catwalk Your Highness Volumising Shampoo and Conditioner. Then, blowdry your hair.
Apply a headband.
Next, place a thin, stretchy headband over your hair, pushing it up so that it sits approximately 2 inches from your forehead.
Apply a volumising spray.
To help create even more volume, spray the Dove Advanced Hair Series Oxygen Moisture Root Lift Spray to your roots, focusing on the areas just behind your headband.
Tease your hair.
Next, using a comb, tease your hair at the roots to create body and height. To backcomb, start at the bottom of your strands and gently brush your comb towards your scalp.
Repeat this motion several times until you achieve mega volume!
Smooth your hair.
Once you've backcombed your tresses, use your comb to gently smooth all of your hair back, for a polished finish. Be careful not to brush too hard though, or you'll undo all of the teasing you've just done!
Conceal your headband.
Then take an inch-wide section of hair from underneath your head, and pull it around your headband to conceal it. Secure this in place behind your ear with a bobby pin.
Final look: Set with hairspray.
To help ensure that your hair doesn't drop or fall flat throughout the day, give your mane a healthy dose of the VO5 Ultimate Hold Hairspray.
And just like that, your glam bouffant hair look is complete! Now go and show off your hair-raising 'do to the world.
About
How to tease your hair to get the 60's "bump-it" look without the dumb plastic thing.
All my friends think I use that dumb plastic bump, but baby this is all tease! The more you tease the better it will be! Also layers in your hair will help.
Muhaiminah Faiz added Bee Hive Hair Without A Bump It! to Selena Gomez Outfit (wizards of waverly place) 19 Mar 15:15
abigail.ponchillia favorited Bee Hive Hair Without A Bump It! 17 Jan 22:36
Bird55021 favorited Bee Hive Hair Without A Bump It! 13 Sep 17:56
fay.schouten favorited Bee Hive Hair Without A Bump It! 09 May 09:34
honey bunny favorited Bee Hive Hair Without A Bump It! 11 Jul 12:03
You Will Need
Wash hair then gather materials. If you don't have a teasing comb you can use a small tooth comb. (sorry pic is side ways!)
Blow dry your hair. **Hint** The way you blow dry is the way it will be, so the part you want to tease (at the crown) blow dry forward, blow drying the crown really well.
Blow dry the rest of your hair down (this will help make it sleek and shiny)
Next grab a section of hair about 3 inch. thick. This should be right in the middle of your crown.(Again sorry it's sideways. )
Next tease this part. I like to do a down-up-out movement very quickly. It is going to create a "rats nest" look.
If you teased enough the part will stand up on its own. Yes you will look dumb. Really dumb if you make that face.
Next repeat 4-6 two more times, on each side of your first section so you should have three sections teased altogether.
**Optional** Now you can straighten the rest of your hair. I do this because my hair is naturally curly and it makes it look better. (ugh sideways pictures!)
Now GENTLY comb back teased part. DO NOT over comb, you just want a smooth top and to blend in the back and sides.
Your finished! If you have any questions please feel free to ask!
Comments
The point is to kinda get it knotty, it's what keeps it up. I suggest using a great, thick conditioner the next morning and a wide to comb to work through the tangles. Start and the ends of your hair and work towards the scalp, so you aren't tugging and pulling as much. Also using a really good hairspray is key, as to help prevent breakage and damage. I also do a hot oil treatment (you can get some from any beauty surply store [ex.Sally's] or have a salon do it) about once a month. If you need more advice try going to the salon and asking them to show you how.
I can't backcomb for anything, I really am appalling so those bump-it's did appeal to me, then I changed my mind I didn't want to buy any.
But that still leaves me with the first dilemma. When I do do it somewhat effectively it's awefully knotty.
Anyone got any tips for backcombing more effectively?!
Gothic hairstyles reached their (literal) height with backcombing. So, you're dressed up like Mrs Lovett from Sweeney Todd. Your dark make up is precise, right down to the eyelash. You're due to join your friends for a midnight tea party on the hill. But your hair looks like you tumbled out of bed. Good! Welcome to the art of wild and disobedient gothic hairstyles.
Gothic hairstyles: backcombing
Probably the most common choice of gothic messy hair. Think Robert Smith, Siouxsie Sioux and Razorcandi – all of whom have unruly hair worthy of adulation. Though teased hair does depend entirely on how you wish it to come out, there is a specific way of teasing.
How to backcomb hair
Firstly, make sure your hair is straight. Curly and wavy hair can be backcombed but it is more prone to damage. Always make sure your hair has cooled after using irons to prevent breaking.
Secondly, make sure your hair is completely tangle free using a bristle brush. This may seem puzzling, since you are about to introduce artful tangles, but starting with tangle-free hair will avoid the chance of natty dreds.
Thirdly, choose which areas you want to back brush. This could be the shorter layers of your hair – or all your hair for a more dramatic look. Clip back any areas you aren't back brushing.
Now you can begin to actually back brush. Remember, the more strands of hair you try to tease at once, the looser the effect will be. Brush your hair up into your hand and hold it upright. Then take a comb (Rat tail combs are good) and brush the hair from end to root. Then spray with hairspray. Lots of hairspray. Hairspray is good. Then continue with the rest of your hair.
Remember to always wash out all the hairspray you have used as it can damage hair a lot.
For an off the face gothic look, you could create a high ponytail and then tease the top of the ponytail to get an Amy Lee.
Combing backcombing with crimping
Backcombing and crimping are a match made in Heaven, and an absolutely gorgeous way to achieve alternative hair. Crimping irons can be as cheap as £15, and are totally worth it.
You can crimp the whole hair, or sections of it.
Crimping is a style that combines well with other sublime hairstyling tortures to create an overall effect. Crimping, curling, back-combing, teasing – a combination of these will result in a flamboyant bird-nest-yet-beautiful look best shown off by Helena Bonham Carter playing Mrs Lovett in Sweeney Todd. Perfect for any style – Victorian, 18th Century aristocrat, you name it.
If you're really going for it, you can powder your hair white with talcum powder and look like the tragic Mrs Haversham from Great Expectations, moulding away in her wedding dress and dreaming of days of yore.
Gothic Hairstyles with Vintage Glamour
For special moonlit nights out, you could choose to go for a femme-fatale look. Look at Dita Von Teese's neat vintage curls for inspiration. I warn, this look is quite difficult to master, and requires a lot of time and hairpins! However, many people have done youtube tutorials which could give you a good idea how to start.
Gothic hair accessories
A gothic look can be achieved without all the hairspray and pins. Dead straight hair or big curls can look very deadly and sexy too. Or even simpler, just accessorise your hair. Coloured hair clip ins are very cheap and are a quick route to showing your personal tastes. Or you could customise a plain black headband with some net from a haberdashery to make your very own individual fascinator. Totally gorgeous, and no one else will have the same as you!
Remember, you only get one head of hair – So take care of it. Wash your hair regularly to make sure no hairspray is left in, and get your hair cut regularly to get rid of those split ends. You'll be the sexiest little ghost bride out there 😉
Siouxsie Sioux was one of the vanguard for pushing your hair to its backcombed limits. Her hair may not be as high as some of the girls today – but she had the most balls. Because she did it when it really wasn't okay to do it.
Comfortable in the knowledge that mile-high evil hair is not as scary as it used to be, thanks to pioneers like Siouxsie, Razorcandi has rather fantastic hair.
Robert Smith – one of the best goths ever. A good British goth – knew the value of a good lie-in and a nice cup of tea. And had fantastic hair.
Helena Bonham Carter has perfected the art of combo-styling. Teasing, curling, back brushing – she does it all to create a 'refined savage' look.
Human hair wigs can be curled and styled just like your own hair to glam up your everyday look. Here are some super easy ways to get voluminous waves and curls with a curling iron on your wig. Follow the article below and find the tutorial you need to curl human hair wigs.
1.Prep With Tools And Products
human hair wigs , curling iron or flat iron, wide tooth comb, gloves, heat protectors, hair spay, curlers
2.Curling Tips Before You Curl A Wig
The raw material of virgin hair wigs are real human hair donated from person, So it needs delicate protection just like your own hair to get a long time use.
Wash your real hair wig with shampoo and make sure that it has been air-dried completely before you curl a wig.
Heat resistant 300°F. That is the maximum temperature to use to keep your virgin human hair wig safe from dulling and fading. Turn on the irons and control the speed in a appropriate range to create durable curls with less damage to your wig hair.
Don't forget to use a heat protection spray before you curl a wig. Heat can not only dry your hair out but also destroy the integrity of the inner structure of the wig hair, and even decrease the longevity of that beautiful color it has.
Wear heat heat insulation gloves to protect your from scald yourself. You can practice the curling techniques with the irons OFF, then turn on the heat and curl your hair after you feel confident and become more skillful.
3.Curl Loose Wave Wig With A Curling Iron
Curling irons are easy to use and come in a variety of barrel size, It is a best way to use this classic tool to achieve various curls to your human hair wig.
The first curling techniques are designed to teach you how to create loose wave using your curling iron. Here we go.
First of all, put your wig on or put it on a wig stand, then take a small section hair and mist with a heat protection spray from at least 6 inch away to protect the hair.
The key here is to twist the entire section from base to end and wrap it around the curling iron all in the same direction. If you want to curl away from the face, twist and wrap in the outwards direction from your face.
Wrap the entire twisted section around your curling iron and let it heat up.
Remove your curling iron and allow the curl to cool in your palm. Once your entire head is curled, shake the curls out with your fingers to loosen and add more volume.
4.Curl Body Wave Wig With A Curling Iron
The second flat wrapped technique creates a wide curl with lots of volume called body wave. The final result will resemble a however the tightness of the curl depends on the width and thickness of your sections. If you desire more volume, this body wave type is for you! Scroll down to see how it is done.
First of all, put your wig on or put it on a wig stand, then take a vertical section hair and mist with a heat protection spray from at least six inch away to protect the hair from the heat. Then use a wide tooth comb to evenly distribute the product.
Choose the direction you want the hair to curl, either toward your face or away from your face. For this technique we recommend using wider sections.
Focus on keeping the section flat while wrapping it around your curling iron. The secret to this curl is keeping the hair wrapped flat against the curling iron barrel without twisting. To keep the hair flat against the curling iron you will need to adjust your hands each time you go around the iron, otherwise the hair will naturally want to twist around the barrel.
Continue to wrap the hair around the iron until you get to the ends. To create more natural looking curls, don not curl the last two seconds or so.
5.Buy Curly Human Hair Wigs Online
Want to look for more hot curly human hair wigs or straight human hair wigs to enhance your style, but don not want to spend a lot of time on curling wigs? We recommend Beautyforever curly wigs for you, Beautyforever is professional in designing and producing human hair wigs for black women. We focus on the best quality real hair wig products. We look forward to helping you keep your hairstyles fresh and new and tends to switch up your look a lot!
— Post in Hair Knowledge By Beautyforever
There's nothing more refreshing than a bold pixie haircut. The common misconception is that in order to pull off the look you need to have a certain face shape. Despite popular belief, anyone can pull off a pixie since it's such a versatile cut. What it really comes down to is style. While it can take serious guts to chop off inches of hair in favor of the layered look, it's completely worth it.
Fair warning: The look does require more styling than you might think, but it's possible to make it out the door in less than 5 minutes. With the right pixie hair styling hacks, you can skip the temptation to throw in the towel and pull hair back with a headband. Whether you're itching to try the latest it-girl trend or are currently sporting your own cut, these pro tips can help you achieve the piece-y look with plenty of time to spare.
:30 Prep For Your Pixie Hairstyle
No pressure, but the first 30 seconds of styling a pixie are critical for securing the ideal shape. To set the stage, quickly prep damp hair with a priming spray or treatment cream after stepping out of the shower. These time-savers can help cut blow dry time in half and make your life easier without weighing your hair down. Plus, they offer built-in heat protection and can help preserve the health of your hair. During this step, you'll also want to part hair according to your preference, whether it's a deep side part or down the middle.
1:00 Blow Dry
A major bonus of going short is that your natural texture can shine through by only blow drying hair until it's roughly 50 percent dry. If you have naturally straight hair, free-hand your blowout and concentrate heat at the roots using a round brush to achieve va-va voom volume. If you're working with curly hair use a diffuser to blow dry hair, focusing the heat on the ends. Don't worry about making it perfect — you can polish things off during the styling stage. If you're really pressed for time and can't heat style, reach for a cream like No Blow Dry and allow hair to air-dry. The flexible formula can help give hair just the right amount of movement it needs.
3:00 Create the Perfect Pixie Hair Style
Depending on the look you're going for, pixies can be styled in a number of ways. If the length of your cut allows for it, slick down freshly blow-dried hair using Hardwear 16 and brush hair in a sideswept motion for a sleek look. To rock a chic disheveled look, opt for a texturizing hair powder. Sprinkle the product throughout the roots and use your fingertips to distribute the powder for a natural lift.
Is a trendy pompadour right up your alley? Use Quick Tease and a comb to tease hair at the roots and brush back using a flat brush. For extra height, use a 1-inch curling iron to curl hair up and away from the face. Follow up by using your fingertips to apply a pliable styling paste like Rewind to give the pompadour more shape. To get an even application, emulsify (rub) the product in your hands to break it down. You can also use a flat iron to smooth away any pieces of hair that are out of place or add wispy curls and waves.
4:00 Add Some Shine
To really dress up a pixie, glossy hair is the way to go. If your haircolor has a high contrast or is on the darker side, it will naturally reflect shine. Lighter haircolors can turn up the shine with the help of styling aids. Spray hair with a shot of a glistening hair mist to help score a stunning glossy sheen. On the flipside, if shiny hair isn't your thing, you can also spray hair with wax aerosol for a lived-in matte finish.
4:30 Set Your Pixie
Finish off by spraying the hair with Triple Take to help achieve maximum staying power sans the crunch. A high control spray can do wonders for keeping unruly layers in check, especially if your cut is choppy. If you want a workable product that helps keep humidity at bay, use a fast-drying spray like Fashion Work. Now you're ready to take on the day (or night) with a pixie that looks like it was styled by a pro!
Ready to take the plunge? If you're looking to make "short hair, don't care" your new motto, set up an appointment with your local Redken stylist using the Salon Finder!
How Do I Get Rid of Frizz in My Ponytail?
How to Use Remington Curlers
How to Get Gorgeous Waves With Foam Curlers
How to Make Big Curls With Rollers
How Long to Keep Heat Rollers in Hair?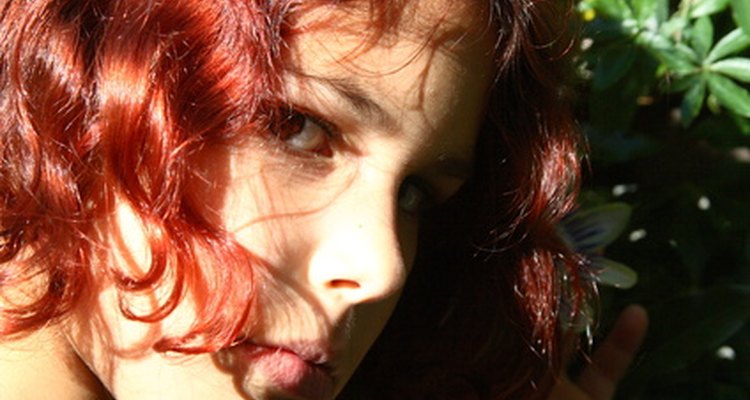 Big loose curls might make you think of princesses and high-maintenance hair styling, but using curlers to create the look is not as hard as you might think. Loose curls create a soft, feminine look, often seen on celebrities like Eva Longoria. You can achieve the loose curl look by using heated or velcro rollers. Larger curlers create bigger, looser curls. Besides the curlers, you only need a few common hairstyling items to complete your look.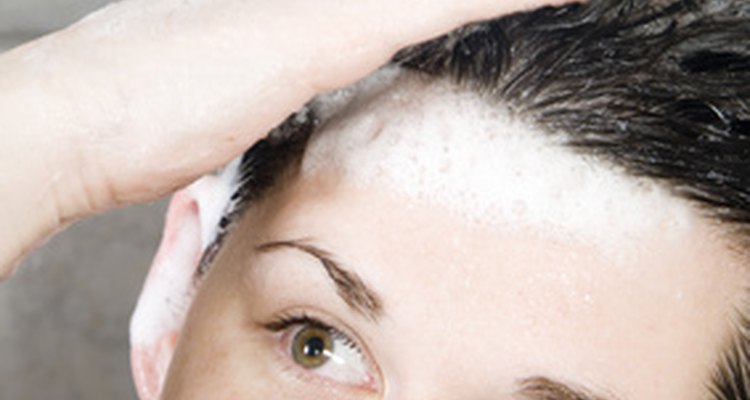 Wash your hair with shampoo. Apply conditioner sparingly to the ends of your hair and rinse thoroughly. If you have very straight or fine hair, use a volumizing shampoo. If your hair already has some wave, use an anti-frizz shampoo that will help smooth it out.
Dry your hair with a blow dryer. Start by blow drying your hair on the highest heat and airflow settings. Finish drying your hair on the cold setting. The cold air will close the hair cuticles, making it easier to set. If you use hot curlers, you will need to dry your hair completely. If you use Velcro rollers, you can partially dry your hair.
Rub hairstyling mousse into your hair with your fingers. Use a mousse specifically designed to enhance curls. For short hair, squirt a golf-ball-sized amount of mousse into your hand. For longer hair, use as much as two golf balls of mousse. Be careful to not use a lot of mousse; too much can make your hair heavy, according to Modern Mom. If you don't have mousse, you can use a dime- to a quarter-sized amount of curl-enhancing hair gel, depending on your hair's length.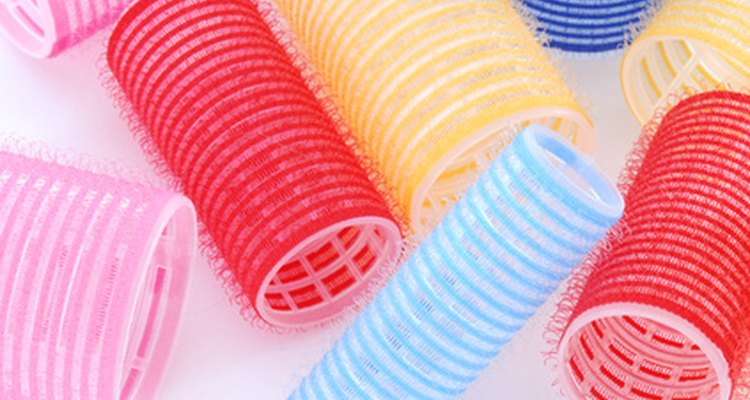 Insert the curlers into your hair one at a time. Use a tail comb to separate sections of hair to wrap around the curler. A tail comb is a comb with a long, thin handle that tapers into a point at the end. Before inserting a curler, run the comb through the hair to make sure it does not have any tangles. Start adding the curlers from the front of your face and working back. Then add curlers to the hair on the sides of your head.
With the curlers still in, spray a small amount of extra-hold hairspray over your curls.
Attach a diffuser to the end of your hair dryer. While you are wearing Velcro curlers, blow dry your hair with the diffuser on high heat and a low air flow setting until it is completely dry. Do not use the diffuser or blow dry your hair if you are using hot curlers; just leave the hot curlers in your hair for five to ten minutes.
Let your hair cool if you use Velcro curlers. This should take approximately twenty minutes. If you use hot curlers take them out after five to ten minutes. The curlers should be cooling down at this point.
Remove the rollers from your hair. Gently run your fingers through your hair to loosen the curls and style it.
About the same time we received a sample of L'Oreal Professionnel's new True Grip hair texturizing powder at the Fashionista office, the Glamourai's Kelly Framel was dousing Leah's hair with it at a Viennese ball.
Leah described it as a "magical powder"–it looks like baby powder but creates crazy volume and texture.
So what are hair powders? And how on earth do they work? Don't worry. we found out.
How They Work: Hair powders–which are usually called texturizing or mattifying powder–are meant to give you amped up volume and texture. They generally come in small shaker bottles, and the product itself is a fine, white ground powder with a bit of a tacky feeling. A small amount yields big payoff in the volume department.
All of the hair powder brands generally contain the same ingredients. But it's silica silylate that's responsible for the products' effect. "Unlike silicones (like dimethicone) that leave a smooth, shiny film on hair, silica is a rough particulate. It gives a matte look and will help 'bulk up' the hair by increasing friction between hair fibers," Randy Schueller, a cosmetic chemist and editor-in-chief of The Beauty Brains told me. The various chemicals in these powders all interact to absorb moisture, too, which means they'll get rid of excess oil, contributing to the volumizing effect.
How to Use Them: It's generally recommended that you use hair powder on dry hair. L'Oreal Professionnel Artist Amit Abraham recommends shaking the bottle directly on your hair so you get a fine dusting, although you can also pour it into your hand and then apply to hair. (We found it harder to work with and a bit messy this way.)
You can either apply to just your roots or all over your head, depending on how much volume you want and where you want it. If you apply to your roots, the powder will give you instant lift–flip your head upside down and apply to the underside for some generalized volume. Carter Todd, a stylist at the John Barrett Salon in NYC likened the effect to "Dallas hair." But you don't have to go that dramatic with it. Abraham thinks it's a great product to use to give a little strategic volume and hold to updos, too.
You can also take advantage of the texturizing benefits without adding huge volume. For shorter hair, Todd told us to apply to the ends in sections. You get a piecey effect without the slickness and heaviness that you can get from pomades. Todd and Abraham both recommended using it for more texturized ponytails–if you sprinkle a little on the ends and give it a scrunch, it will pump up a fine, limp pony immediately.
Sounds amazing right? It's a pretty clever product, but you need to be aware of a few things when using them. Below, we've broken down the pros and cons to know before you try.
Pros: • They provide incredible volume and hold that you can "re-activate" with a quick scrunching motion. If your style is starting to fall a bit flat, all you have to do is give it a quick tousle and it immeditately bounces back to life.
• Once you get the hang of the application technique, it's a versatile product, and you only need very small amounts.
• They generally don't have a strong fragrance, unlike hair sprays that can sometimes be overpowering.
FACEBOOK
PINTEREST
EMAILSHARE
@tylauren / Design by Camden Dechert
We provide the professional tips on how to pluck eyebrows and get the beautiful or groomed shape that you're looking for. While using tweezers is more time-consuming than, say, waxing your brows, you do have more control over the hairs you take and keep, which makes for a very precise look. It's also a very affordable do-it-yourself option that can last for weeks at a time.
Difficulty: Easy
Time Required: 10 – 25 minutes depending on the thickness
What You Need:
A good pair of tweezers
A mirror
Buy a Good Pair of Tweezers
If your tweezers are sliding off or breaking hair, it's going to take you a lot more time and give you less than desirable results. My pick: Tweezerman Slant Tweezer ($18).
Decide on the Shape of Your Brows
Refer to choosing your eyebrow shape and the men's eyebrow grooming guide if you need help figuring out which hairs to take and leave.
Pull or Pin-Back Hair
Use a scrunchie or some hair clips to get your hair out of your face. You want to see your eyebrows clearly so you can get the best results.
Trim Eyebrows if Necessary
Brush your eyebrows straight up, and if there are any hairs longer coming out of your natural shape on top, then you need to trim. Use a fine-tooth regular comb or an eyebrow brush to push eyebrow hair up, and then just trim what is outside the shape with small scissors (preferably eyebrow scissors). If you have long or very bushy eyebrows, they may need more bulk removed, see the step-by-step to trimming brows.
Wash Face with Warm Water
You want skin nice and clean, and warm water helps relax skin and hair follicle for easier removal. Wipe off and pat dry to remove moisture. (Cleansing the area and toning before and after tweezing is a good idea as well.)
Select the Hairs You're Removing
Apply white eyeliner on the hair that needs to go on both eyebrows: below, above and in-between.
Start Tweezing the Arches
Hold skin taut and begin removing hairs making the arch by grasping clean tweezers near the base of the hair, pulling in the direction it grows removing the large, dark hairs first (you'll get fine hairs a bit later). Before removing any more hair on the first brow, put the second brow's arch in.
Work on Top
If you're removing any hair from the top of the brow, be cautious. Only take what fine hairs are outside the shape, on the first brow and then the second.
Work on the Middle
Now remove the hair from the middle of the two brows that need to go.
Stand back and Fine Tune
Take a look, standing at a distance from the mirror to see if the brows are looking visually balanced so far. Take out any hairs that are necessary to making brows even. Once the shape is in, get close to the mirror and remove any fine, light hairs. Dust any hairs off of your face with a towel.
Soothe Skin
If skin is red or irritated, you can apply a soothing facial moisturizer or toner with a cotton swab or reusable bamboo pad. Be sure not to get product directly in eyes to avoid stinging and burning.
Tweezing once per month will keep the shape in place and make it easier to see which hair needs to be removed as it grows in. It's great to do after a bath or shower when skin and hair is softened from the heat and steam.
Learn how to keep this protective styling option looking fresh.
It is no secret that synthetic wigs are having a big moment right now.
While in the past, synthetic wigs were seen as a lower quality alternative to those made of human hair, many stylists and customers are now drawn to former option due to its affordability and the advancements in synthetic fibers that allow for greater manipulation. Plus, they're a great protective styling option, since the wig covers your natural hair.
When it comes to creating big voluminous looks, Monaé Everett, a veteran celebrity hairstylist and the author of Get Out of Your Own Way!, uses synthetic wigs to give her looks a boost. "Most people think that you can't do anything with synthetic hair and that's not true," says Everett.
Having worked with celebrity clients like Yara Shahidi, Tia Mowry, and Danai Gurira, Everett understands that being able to successfully style synthetic wigs can provide added benefits to her clients.
With the right tools and a solid plan in place, Everett believes styling synthetic wigs can be a simple process that anyone can do at home to add versatility to their looks. From cleansing the wig to setting it with hot rollers, the styles that can be done on synthetic wigs are endless.
To assist those prepared to take the journey, the superstar stylist spoke with InStyle to share tips on the best way to style a synthetic wig.
What are your thoughts on styling synthetic wigs?
I used to not be a fan but since I started working a lot with natural hair, I've actually become a fan of synthetic hair. A lot of times synthetic hair can hold the shape better to match natural hair. For natural coily texture or big looks, synthetic really comes in handy.
What type of synthetic wigs are the best to style?
In my experience, the curly and kinky synthetic hair blends better with natural hair, but I have done quite a few movies and productions where we used synthetic hair for really big styles.
How do you prepare to style a synthetic wig?
I shampoo and condition [to start], but a lot of times, I am soaking the hair in two or three parts water and one part apple cider vinegar to really take that film and the extra shine off of it, that's really important for making it look like real hair. Then, allow it to air dry.
What do you do after you wash the wig?
If you need to create a shape that the wig did not come in, you may try to set it at that point or you may decide to let it dry mostly and then use hot rollers. You can also blow dry it on a low setting to create a shape.
What are the best styling tools?
I like a lot of Fromm Pro. I love their combs and brushes, especially their round brushes for blow dries. I do create a lot of volume and lift with these brushes.
I love their styling combs because I can use that to back comb. That's the best part about synthetic hair, it holds a back comb or tease the best. When you need really big hair like an afro, like a beyhive or a soft bantu knot, you can achieve it with synthetic wigs.
VIDEO: Normani Just Got Waist-Length Cornrows for Summer
What are some of your go to synthetic wig styles?
I love to use synthetic hair for multiple reasons. It really comes in handy when creating big, full, natural hairstyles. Synthetic hair maintains its shape and fullness without falling flat from the weight of the hair or humidity. I also love to use synthetic hair when creating large bouffant hairstyles.
What is your advice for creating an updo look?
A lot of times with an updo, if I'm using a wig, it has to be a partial wig. It's really important to have the person's natural [hair] show to blend, because you can always tell a synthetic wig at the hairline. I also use a lot of synthetic crochet hair and just work it in.
How often can you style a synthetic wig?
Heat is no friend of synthetic wigs, so I would say after you shampoo it, you may be able to change it again, but at most like three different styles. Especially if you're trying to really change it. I would not recommend doing a whole bunch of different styles.
This is All Natural. From the kinkiest coils to loose waves, we're celebrating natural hair in its many forms by sharing expert tips for styling, maintenance, and haircare.
How to Deal With Permed Hair When There Is Breakage at the Roots
How to Deep Condition Extensions
I Want to Reuse Hair Extensions: How Do I Get Old Hair Glue Off?
How to Take Care of a Wet & Wavy Weave
How to Keep Extensions From Falling Out
Sewn-in extensions are typically made from human hair, which means that they are good quality but very delicate. To attach extensions, a stylist braids hair along the scalp, then sews tracks of hair into the braids. Proper care will make your extensions last longer and look better. By washing, conditioning, styling and gentle handling, your extensions will last the six to eight weeks that they should.
Oil your scalp whenever your scalp feels itchy because of the the tight braids. Spread a little coconut oil on your fingertips and apply it to the affected areas of the scalp. Do not scratch at your head, which can result in frizzy roots and noticeable tracks.
Wash your hair extensions every seven to 14 days. Choose a shampoo that is high quality and gentle, such as a baby shampoo or sulfite-free product. Condition your hair each time you wash your extensions.
Pat your hair dry after getting out of the shower, because rubbing it dry with a towel with roughen the hair cuticles and cause messy hair shafts. Always allow your extensions to dry before you go to bed; sleeping on wet hair extensions can damage them. If possible, sleep on a silk pillowcase or with a silk scarf to protect your hair from pillow friction.
Style your hair carefully. When detangling your hair after a shower, start with the bottom of the extension and work your way up to reduce pulling at the hair. Never perm or color hair extensions on your own. If you want another style or color, your stylist can sew in extensions that already have the style and color you want. Use heated styling tools sparingly to prevent extensions from becoming dry and brittle.
Schedule an appointment with your stylist six to eight weeks after the extensions are sewn in. Your stylist can remove them or place filler tracks in the braids to update your look. If your hair shows signs of damage, such as broken hair at the roots, ask the stylist to remove the braids and allow your hair to rest for at least six months.
Short hair can be styled quickly and easily–sometimes all it takes is 10 minutes. If you've just cut your hair short and aren't sure how to style it, we have all the perfect short hairstyles tutorials for you! Our list of 27 short hairstyles will give you some quick and easy ideas on how to style your hair for any occasion in 10 minutes or less. This list of short hairstyles will give you major hairspiration every day of the year!
27 Short Hairstyles That Are Low Maintenance
1. The Tousled Bob
Get ready for a beautiful day with this simple tutorial on how to turn your short bob into a head-turning hairstyle. All you need is a curling iron to achieve this short hairstyle!
2. The Crown
Turn your short hair into a stylish crown in just five easy steps. Check out the full tutorial here.
3. Rocker Pixie
Ginnifer Goodwin loves sporting short hair (and rightly so, as it looks great on her!). In this picture, Ginnifer's haircut is a longer fringe with many layers. To recreate this look, all you need is a hair iron and some hairspray or gel.
4. Messy Top Knot
We love the messy top knot look! It's simple and gives off an effortlessly cool vibe. This look is intended for women with short to shoulder-length hair. Check out how easy it is to master this look in this tutorial .
5. Pinned Back Waves
This short hairstyle is so cute and only takes 6 bobby pins and a curling iron! Learn how to do it here.
6. Top Knot Updo With Wrap
This short top knot updo hairstyle is great for formal occasions. All you need to do is to make a tight top knot and wrap the knot around with the last section of your hair. For texture, cut the ends of the hair at an angular shape.
7. Classic Bob with Blunt Bangs
Call us biased, but this is one of our favorite hairstyles (I definitely sported the short bob with blunt bangs look for 5 years). Our short hairstyles list just wouldn't have been complete without the classic bob. To get Katie Holmes' hairstyle, all you need is a blow dryer and 5 minutes. Pretty neat, right? This look is best for women with heart-shaped faces.
8. The Fauxhawk
For the brave-hearted short-haired gals in the world, this look is perfect for formal events (changing the status quo is fun!) This updo with braids looks rocker-chic, yet feminine at the same time. Check out the tutorial here .
9. Layers with Scarf
Layered short hair is a favorite hairstyle among many as layers can add different, unique dimensions to a hairstyle. To change up the short, layered look, wear a scarf as a headband to add some color to your outfit and definition to your layers.
10. Headband Bouffant
This short hairstyle looks intricate and difficult, but one peek at the tutorial and you'll see it's actually a breeze to master. Here's to difficult things made easy!
11. Straighten It Up
If you're sporting the popular short angled bob, an easy way to dramatically define your angled look is to straighten it! This will give your hairstyle some much-appreciated edge and definition.
12. The Pixie
Pixie cuts are great for women with subtle facial features and fine hair. To style, make sure you have some hairstyling products (gel, pomade, etc.) with you because that's practically all you're going to need for a haircut like this.
13. Wavy Layered Hair
A great and easy way to give an edge to a short layered hairstyle is to simply add waves to it. To get this style, check out this tutorial .
14. Slicked Back
This clean and sleek look is perfect for women with oval faces. Keep the hair straight, parted at the side, and slicked back to accentuate your beautiful facial features.
15. Halle's Pixie
What else could we call this pixie cut aside from "The Halle?" Halle Berry is the poster child of this now-popular hairstyle, so we have to pay homage. To soften the look, add height at the top and let the fringes hang over the forehead. Basically, just do whatever Halle does–you can't go wrong.
16. Bouffant with Long Fringes
When it comes to formal hairstyles for short hair, the bouffant is an undeniable classic. To do this look, start by teasing the hair to add volume and create the bouffant, then let some hair hang loose in the front for an elegantly minimalist look.
17. The Shark
For women who like the bold and edgy look, the Shark is perfect. Just section the hair on top and shape it like the dorsal fin of a shark. (You might just need a bigger boat.)
18. Cool and Chic
This look is another take on short hairstyles. Here, the hair is cut longer at the front and shorter at the back. The secret here is the initial cut and how you then choose to define those layers. A straightening iron will be needed to tease the crown and add some definition.
19. Razored Short Hair
Let your beautiful face shine through with this razored haircut. If done right, this type of cut won't need much styling as the geometric lines do all the work for you.
20. The Victory Roll
If a vintage look is what you're going for, what better hairstyle to do it with than the Victory Roll? Don't let the pictures fool you, this hairstyle is incredibly simple to recreate. To try it for yourself, check out this tutorial .
21. Pushed-back Bangs
So, you initially thought bangs were a good look, then immediately regretted it once the deed was done (we've all been there!) It's okay — just push them back and forget they ever existed! Pushed-back bangs are the fastest way to a new hairstyle and fabulous look.
22. Twist and Turn
Add oomph to your short-to-medium hair with some tricks and twists. It's amazing what you can do with simple twisting! Watch the full tutorial here .
23. Rocker Chic
If you're a rocker at heart, then this is the look for you! Tell your stylist to shorten the back and sides, but leave a little more on top so you can pull your hair up and back like this.
24. Vintage Bob
Give a shout-out to the 60's with this vintage bob. There's a mix of curling and simple blow drying to get this easy style.
25. Keepin' It Simple
Maybe you just need a simple, everyday hairstyle. This simple short hairstyle is easy to achieve and will give you a "done up" look every time. Just grab a blow dryer and your handy-dandy barrel hairbrush to get the look.
26. Sexy Bob
This sexy bob screams sophisticated and sexy all at the same time! (Or is that just Rihanna?) To achieve this style, make sure to add volume to your hair.
27. French Knots
Whether you're going to a party or the grocery store, this easy half up-half down look has you covered. To learn how to French knot your own hair, check out the tutorial here .
Short hair can be just as versatile (and sometimes, less pesky) than long hair. On days when you're running short on time or just need some hairspiration, follow these easy-to-recreate tutorials. These ideas will turn your love-hate relationship with short hair into one that's filled with just love. Save some time with these easy, beautiful, short hairstyles!
Which of these are your favorite short hairstyles?
Check out our new store Scrumptious for makeup products, clothes, accessories and more!
Follow my Facebook, Twitter, Instagram, and Pinterest accounts to get the latest makeup, hair and nail trends!
Editor's Note – This post was originally published on March 19, 2017, and has been updated for quality and relevancy.
For every kind of hair.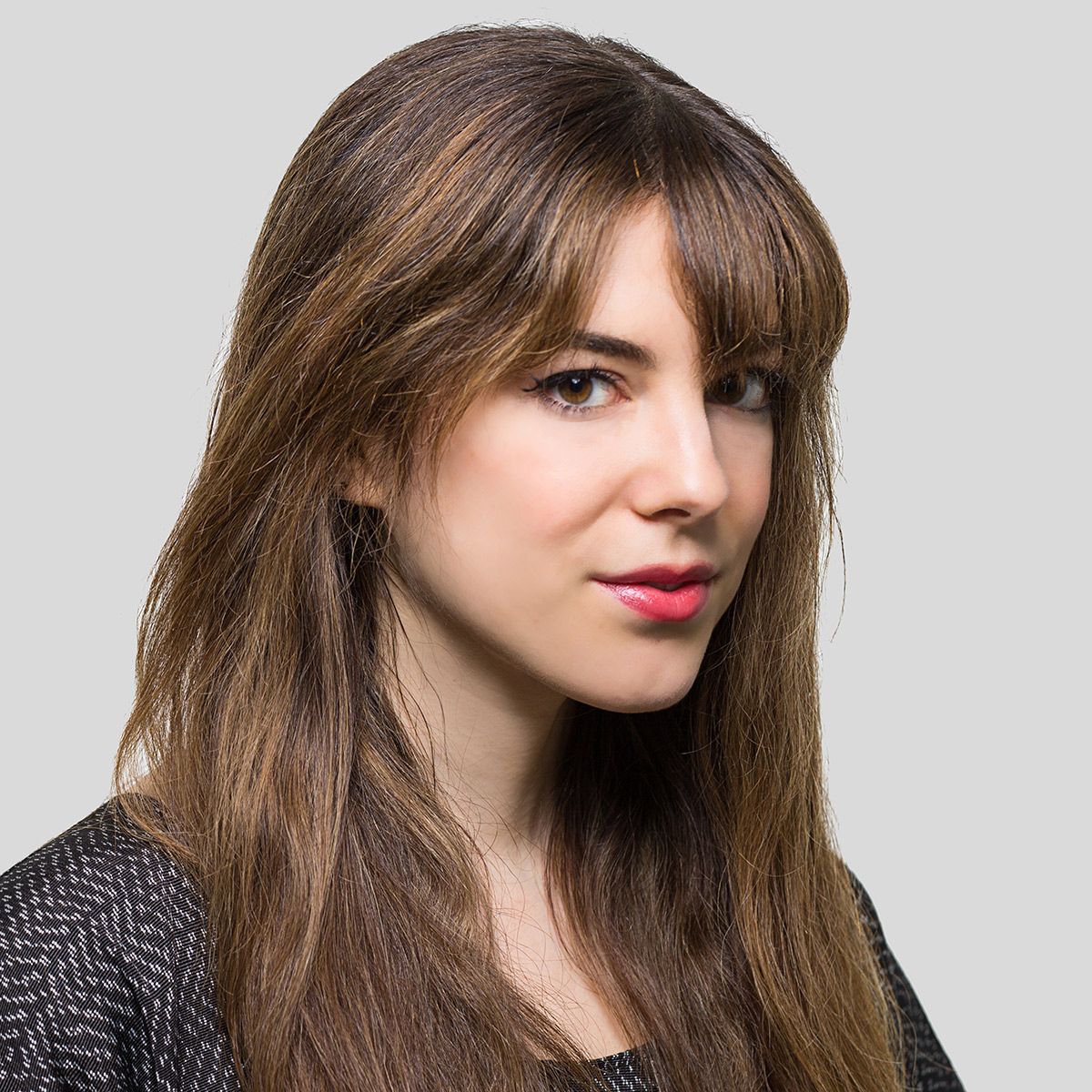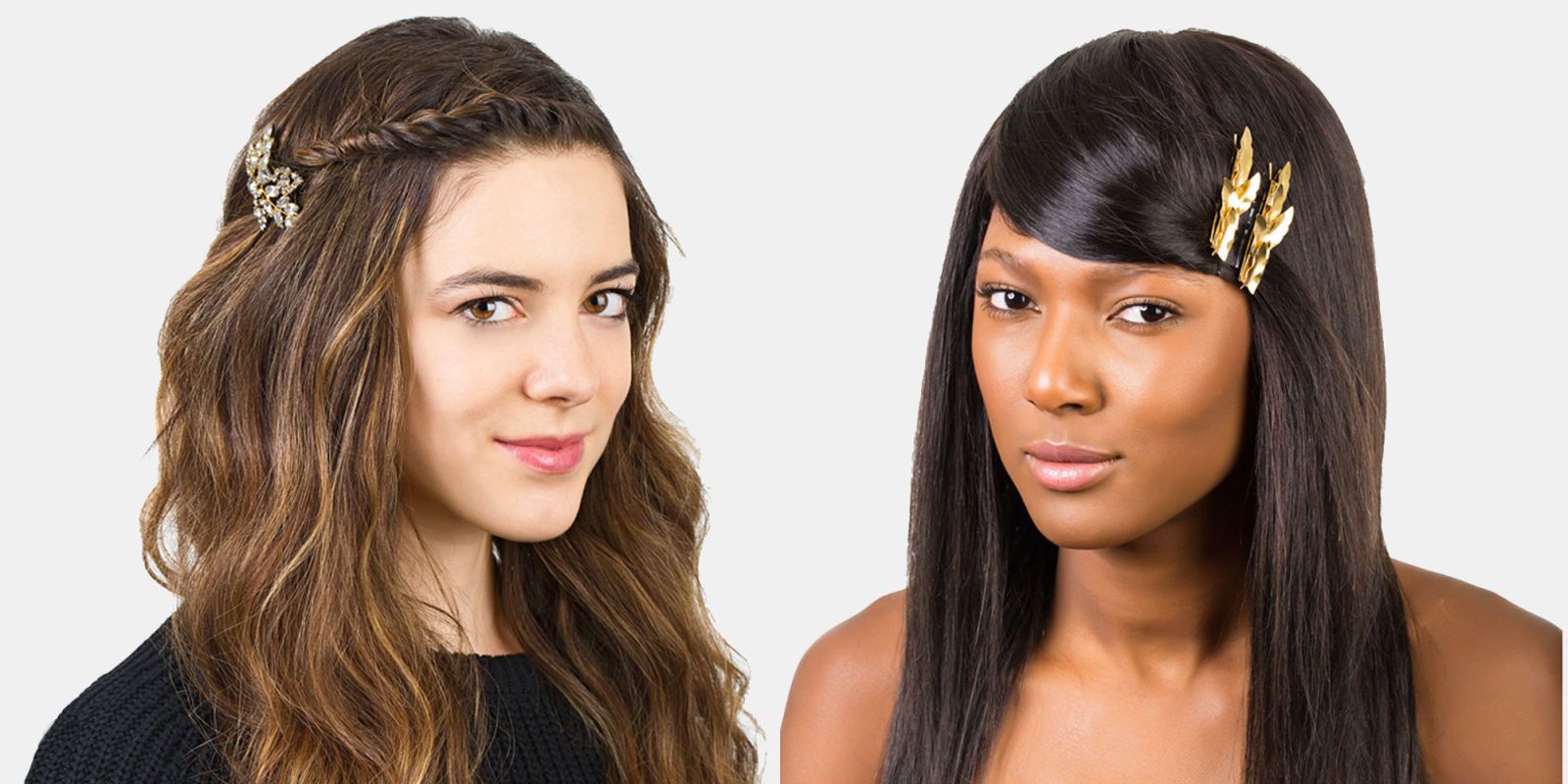 I have always strictly been a wash-and-go type when it comes to my hair—I don't even own a blowdryer. So it's somewhat ironic that I recently decided to get bangs, which are far from low-maintenance. I've since fallen into the rhythm of getting them just right, but there are still those days when my fringe gets greasy, frizzy, or just plain annoying. With this in mind, I asked model-loved hairstylist Annastasia Konidaris of NYC's Wonderland Beauty Parlor to dream up some styles for those occasions when you really wish your bangs didn't exist. Here, she lays out five 'dos that are so cute, you might forget you had a fringe altogether.
For those with minimal time (and/or motivation) on their hands, this quickie hairstyle can't be beat. Customize it with embellished bobby pins, gem-inlaid clips or a throwback barrette. (Remember these?)
What you need:
Embellished clips or pins of choice
Pictured: Jennifer Behr Aster Bobby Pins, $152 for set of five; jenniferbehr.com
" title="Center Part Twists" src="https://hips.hearstapps.com/ell.h-cdn.co/assets/15/16/1600×800/landscape-1429216431-bobby-pins.jpg?resize=480:*">
For those with minimal time (and/or motivation) on their hands, this quickie hairstyle can't be beat. Customize it with embellished bobby pins, gem-inlaid clips, or a throwback barrette. (Remember these?)
Embellished clips or pins of choice
Pictured: Jennifer Behr Aster Bobby Pins, $152 for set of five; jenniferbehr.com
Step 1
Begin by dividing your fringe down the middle.
Do you want you to look absolutely stunning? Are you looking for something to achieve that look? There are different kinds of beauty options available in the contemporary world, either at beauty salons or at home. They will definitely try to give you a gorgeous look, sometimes even without makeup. Let's talk about hairstyles. Hairstyle is in the heart of the fashion world to give someone an elegant look that everyone dreams of.
When we talk about hairstyle or hair coloring, there are so many terms the hair stylists use for specific hair styling or hair dying. Sometimes, hairstylists fail to satisfy the client's expectations after styling or dying the hair just because of a lack of proper terms for a particular hairstyle or hair dying by the client. Sometimes catalog or photos of models even can't correctly guide the hairstylist and the client to achieve the expected result.
As we know, ombre is one of the widespread hair color styles leading to hair dying for ages. One of the unique features of ombre is that it does not need too much maintenance and frequent root touch-up. Another advantage is, you can use this application at home following the simple application instruction and the right ombre hair dye.
However, I have designed this article outlining every detail on how to do the ombre hair color technique.
Ombre Hair
Ombre means in French, shade, or shadow. To illustrate the term ombre, it is a two-toned hair color technique that applies to the hair to have a darker effect at the top and lighter on the bottom. This technique gives you usually the natural shade at the top, and the lighter shade in the bottom and the blending of both colors does not leave any harsh line between the two shades.
And the outcome of this technique allows someone to have a sophisticated look. Another advantage of ombre is, there is an option for the longer hair to start ombre further down to have a distinct contrast effect.
To achieve the above effect, it is essential to bleach the lower portion of your hair. You even have the option to dye the bottom portion after bleaching if you don't want a brassy or tawny shade. The steps of the ombre hair color technique are discussed below.
Selection of Shade and Other Preparatory Tasks
Select shades that match well with your natural hair color. Just choose two shades lighter than your existing hair color to have the best hair toning. The shade of lighter brown, red, or blonde would be the best color choice for two-tone ombre hair dying. For traditional ombre, the lighter shade at the lower portion of your hair is done than at the roots, while for the reverse ombre, the tip gets the darker shade than the roots.
The best point for ombre is to begin dying with the natural brunette at the root, then dye the lower part with the lighter shade steadily to have the perfect ombre hair. While choosing, always prefer the natural dye to avoid any chemical burns in your skin or hair damage.
Point out the line of your hair where your natural color and dyed color will meet together to allow your hair of the lower and top portions to build an even tone and natural look. In fact, the jawline is the right place for the two colors to get blended and the best toning. Else, your hair may look like grown-out roots, which could completely ruin your perfect ombre hair look.
Brush your hair and make sure that there are no tangles left in your hair. Proper brushing helps apply the bleach accurately as well as ensure your hair to have consistently colored.
Bleaching of Hair
Prepare bleach in a way so that your mix gets a creamy texture. First, you have to bleach your hair to lift the existing color from your hair unless you do a reverse ombre.
It's good to use blonde hair dye, which is appropriate on your strands, and it would protect your existing color and give you the subtle finishing touch.
There are different volumes of bleaching mix packs like 2o, 30, 40, etc. Follow the instruction of the pack to prepare your mix to achieve a brilliant ombre look. See also: Curling Wands for Fine Hair
Split your hair into sections. First, split your hair into two parts, divide both halves into as many sections as you can, and then split each of them. But at least, splitting each half into half again to make the whole lot of hair into four sections would be preferable. Clip-in each of the sections to separate from the remaining part of your hair. Clips should be non-metallic to avoid any chemical reaction.
Before beginning ombre, tease up the hair where you want to begin your ombre. This step allows to prevent an unambiguous line where the bleach is applied.
Start bleaching your hair with a bleach mix starting from the ends and continue beaching up to the preferred fade line and bleach both sides of the hair. During bleaching, make sure that all the filaments are consistently coated. Follow the vertical strokes while bleaching to avoid the stark line.
Allow an average of 15-45 minutes to set the bleach. Check the bleach from a small filament after 10-20 minutes. If you get the desired shade, remove the rest of the bleach, else you may leave it again for a few more minutes to get the lighter shade. Leaving the bleach for a longer time will also help prevent orange or brassy tones.
Wash out the bleach with warm water and sulfate-free shampoo. Don't condition your hair immediately after removing your bleach.
Coloring of Hair
Dry off hair completely before beginning the dying process. Split your hair into its original section that was done at the time of bleaching and tie the ends off with hair clips to have an even color at each of the sections.
Get your color pack and prepare your color as per the instructions of the pack.
Apply the hair dye to all of the bleached sections of your hair, including your strands maintaining proper alignment for traditional ombre. For reverse ombre, apply the color just up to the color fade line and further apply a heavier coat closer to the tips. Make sure that all of your hair is coated, and you want to dye to have an excellent ombre result. Allow time for your hair to set as per dye pack instructions.
Wash out the hair with a sulfate-free shampoo and warm water. Then dry off your hair. It is recommended to dry off hair in natural air instead of using a hair-dryer to allow your hair to hold adequate moisture and prevent any chemical reaction. Then check whether your hair got colored as desired. Else, you might need to have post-dye.
Safety Tips
Using any normal brand gloves during preparatory tasks, bleaching and coloring your hair as chemical substances may cause skin irritation or burn.
Wear a loose shirt or cover your body's exposed area so that they don't come in contact with any chemical substance.
Use a well-ventilated room while going through the ombre process to be protected from inhaling any harmful gases.
Always use natural dye to avoid any chemical burns into your skin or damage to hair. Use non-metallic clips to avoid any chemical reaction.
Final Notes
I hope this article has benefited you in enriching your knowledge about the ombre hair color technique. So, what are you waiting for? As I said earlier, you may use this simple application at home or find a good salon to dye ombre hair to have a pretty effect on your hair. Try to get quality bleach and dye pack so that it never damages your hair, scalp, or skin during or after use. Adhere to all instructions written on the packs to protect your hair and skin from a chemical burn, damage, or skin inflammation.
As usual, we look forward to hearing from you. Your comment, feedback helps us to serve you more efficiently. For further information, please contact us as convenient.
Your browser doesn't support HTML5 audio
Your browser doesn't support HTML5 audio
tease verb [I or T] ( MAKE FUN OF )
tease The boys teased her mercilessly on the playground.
joke I've lost your passport. Only joking!
kid I'm sorry, I forgot to get you a birthday present. Just kidding!
pull someone's leg Is that really your car or are you pulling my leg?
rib His brothers were ribbing him about his new girlfriend.
make fun of The other children made fun of him because he wore glasses.
See more results »
joke
josh
kid
leg
only joking! idiom
pull sb's leg idiom
rag
rag on sb
raillery
rib
ribbing
roast
spoof
standing joke
teaser
wind
wind sb up
tease verb [I or T] ( HAIR )
Afro
Afro puff
bandeau
Bantu knots
barnet
blow-dry
bowl cut
bun
chignon
choppy
dreadlocks
fringe
hairdo
pudding basin
relaxed
shake sth out
shoulder-length
sidelock
skinhead
spiked
See more results »
Phrasal verb
Your browser doesn't support HTML5 audio
Your browser doesn't support HTML5 audio
joke
josh
kid
leg
only joking! idiom
pull sb's leg idiom
rag
rag on sb
raillery
rib
ribbing
roast
spoof
standing joke
teaser
wind
wind sb up
tease | Intermediate English
Your browser doesn't support HTML5 audio
Your browser doesn't support HTML5 audio
Translations of tease
Get a quick, free translation!
Browse
More meanings of tease
prick-tease
tease , at backcomb
tease sth out
See all meanings
Word of the Day
in tennis or volleyball, a powerful downward hit that sends the ball forcefully over the net
We all wish we could have naturally thick and luscious hair forever, however, thinning hair is a problem many women (and men) face on the regular. There are many reasons why your hair may be thinning, including age, over-processing your hair, stress, using the incorrect products, conditions like Alopecia, and more.
If you find yourself constantly asking, "Why is my hair falling out?" and wondering how to hide thinning hair, we've got some answers for you.
The simplest answer is age. As we age, our hair, just like our skin, does too. Our scalp begins to produce less hairs, and the hair strands themselves get thinner. If you feel that you are too young and spritely to be experiencing hair loss, you may be performing some bad habits contributing to your thinning tresses.
Luckily, there are a few tips and tricks for those experiencing hair loss to hide this issue.
1. Chop it off
An easy way to quickly create the illusion of thick, full hair is to snip a few inches off and add some layers. Shorter hair tends to naturally create more volume as it is not weighed down. Strategic layers can also add volume to thinning hair – request your hair stylist to add layers around your face and to leave the back fuller, to create body and volume.
2. Embrace the greys
As hair ages, it also greys, and guess what? Grey hair actually expands the hair's cuticle, adding additional volume! If you really can't stand those greys, however, plan to touch up your roots only once a month and add highlights every two to three weeks to keep your hair as healthy, full, and thick and possible.
3. Blow it out
Adding big volume can be achieved with a good blowout after washing your hair. The best part is, this can be done at home with one simple tool: the round brush. Using a boar bristle brush, start blow-drying damp hair by pulling section up and blow-drying in the opposite direction that the hair naturally falls. Be sure to add an additional blast of cool air for a few seconds before letting go, to set the style. You may want to warm up those arms, as this does require some extra effort and time, but trust me, it's totally worth it!
Check out the video below, to learn how to style an epic blow-out:
4. Get some help
Hair extensions, hair toppers, and wiglets are all amazing resources to disguise thin hair and instantly add amazing length and volume. For hair that is thinning at the top of the scalp, a hair topper can be a lifesaver as they are designed to target as conceal partial hair loss. These are especially helpful for those experiencing bald spots due to alopecia. You can even combine a hair topper with Luxy Hair extensions to create that full, Victoria's Secret model hairstyle you've always dreamed of! Our 220g sets are perfect for those looking to add drama and oomph to the hair. We recommend to check out this blog post to learn how to blend Luxies with thinner hair for a beautiful, seamless blend.
5. Products to hide thinning hair
A volumizing shampoo combats limpness and puffs up the hair to hide thinning and is a great prerequisite to that blow-out we mentioned earlier. Choose a shampoo that is alcohol and sulfate-free is as these ingredients can be very harsh on the hair and further lead to hall fallout and thinning. You can also add additional volume by working a volumizing mouse through the hair before blow drying. Again, try and stay away from ingredients you can't pronounce, as these can weigh the hair down.
Volumized hair is all well and good, however, if your scalp is still peeking through, there are products to help further disguise this issue. Conceal scalp lines, bald spots, and thinning hair with hair building fibres that come in many different shades to instantly transform hair and create the look of ample volume. Products like Toppik are created with high grade Keratin, which is the same protein found in natural hair. These Hair Building Fibers have a natural static charge, which tightly bind to the hair to build it up. As the fibers are created with Keratin, they blend naturally and undetectably into the hair! Be careful though, there are many imitation products that use Keratin derived from plant-based materials, cotton, or rayon, which can end up looking unnatural or clumpy. When shopping for Hair Building Fibers, ensure that the Keratin has been derived from a natural wool source, as this contains a natural static charge for the most natural blend possible.
So. how do I prevent hair loss?
Now that we've covered how to hide thinning hair, here are some hair growth tips to preventing thinning hair and boosting hair growth.
Hair oils are our fave, as certain oils promote certain benefits to the hair. Castor Oil is rich in Vitamin E, proteins, and minerals, and has anti-microbial properties that works wonders for the hair! Not only does Castor Oil soften and moisturize the hair, it promotes blood circulation in the scalp, which can lead to faster hair growth. To use Castor Oil in your hair, apply it on scalp and run through the hair, leave it in overnight, and wash it with a mild shampoo the next day. This oil is quite thick and can be a bit difficult to wash out, however, with regular use, your hair should grow thick, moisturized, and lustrous. Here are a few of our other favourite hair oils for gorgeous hair.
Supplements like Biotin or Vitamin H are also great for promoting healthy hair, skin, and nails. You can take biotin as an extra supplement or in your daily diet – foods like egg yolk, almonds, nut butters, bananas, and whole grains are packed with biotin – be sure to eat them raw to get the full effect of this vitamin for hair growth.
Taking super hot showers, is also a big no-no when it comes to keeping you hair as healthy and thick as possible. Hot water and steam dehydrates the hair, causing brittle strands that are more prone to breakage and fall out. Instead, turn down the heat to medium, and try and rinse your hair with cold water – we know, this can be super difficult when it's freezing cold outside, but your hair will thank you!
After showers, pat dry your hair and refrain from aggressively towel drying, as this could lead to breakage and shedding. Comb your locks with a paddle brush BEFORE showering, and refrain from brushing the hair when wet.
When choosing your hair style, keep it loose! Tight ponytails and hairstyles can put excessive tension on hair follicles, which can damage and permanently destroy them. This could even lead to traction alopecia, making hair impossible to grow back. Check out our YouTube channel for many beautiful loose hairstyle ideas.
For additional tips and tricks to preventing thinning hair and promoting hair growth, be sure to watch the video below and check out this blog post where Mimi shares her own special words of advice.