Everything You Need to Know to Get Started in Online Data Entry
Data entry is a field in which the work-at-home paradigm keeps changing. Online data entry work has become much more prevalent as companies hire independent contractors based all over the world. Often these data entry operators remotely access a company's infrastructure and work in much the same way their office-based counterparts did.
However, the rise of crowdsourcing technologies allow companies to parse out data entry into small tasks spread across a larger workforce. Workers log on to a system, and instead of being assigned a whole project, they choose one tiny entry or verification task and typically receive a tiny payment.
What Is Online Data Entry?
At its most basic level, data entry involved operating equipment that inputs data into a company's system. What equipment is used (most often a keyboard) and what types of data (alphabetic, numeric, or symbolic) as well as where the data is coming from, often an image or audio file, can all vary. Home-based transcription jobs, though similar, often require more experience and speed.
Some data entry operators might work for micro labor outfits that use crowdsourcing techniques or for more traditional data entry companies, which are often business process outsourcing (BPO) firms.
What Kind of Data Entry You Can Do From Home
How Data Entry Pays
Where to Find Data Entry Jobs
How to Spot a Data Entry Scam
How Data Entry Pays
Most home-based data entry jobs are for independent contractors rather than employees (which means there is no guarantee of minimum wage), Data entry compensate workers using a variety of rate structures, such as:
Hourly wage (rare)
Per-piece (common in crowdsourcing operations)
Keystrokes per hour or keystrokes per minute
Per-word
So while data entry jobs are less likely to give speed tests than transcription jobs, if you are not fast you will not earn much. Read more about how data entry jobs pay.
What Kind of Data Entry You Can Do From Home
How Data Entry Pays
How to Spot Data Entry Scams
Where to Find Data Entry Jobs
Data Entry Scams
Work-at-home data entry is a field particularly rife with work-at-home scams. Legitimate companies will not charge fees to work for them. You should never have to cash a check or wire money. Be very careful of any company selling a "business opportunity" in data entry. Read more about data entry scams so you can be prepared to tell the legit operations from the scams.
However, companies that may not be scams may still not be good opportunities to make money. Data entry is a low-paying field in general, and some companies may pay so low as to make it not worth your time. You could end up just making a few cents for a lot of work, so you have to be careful. Read more about how home-based data entry jobs pay so you can be prepared to find the best opportunity.
What Kind of Data Entry You Can Do From Home
How Data Entry Pays
How to Spot Data Entry Scams
Where to Find Data Entry Work
Where to Find Legitimate Online Data Entry Work
To find legitimate data entry job leads, see these companies offering online data entry work.
Additionally, the companies on these lists may offer similar work:
These profiles of popular work-at-home data entry companies include information on salaries, the application process and the type of work available.
Axion Data Services
Clickworker
DionData Solutions
Quicktate
Scribie
VirtualBee
Working Solutions
Companies that offer legitimate online data entry jobs
ang Ming Tung / Getty Images
Data entry jobs can be done in the office, but many companies offer online data entry positions that you can do from home. Some also offer call center and entry-level transcription jobs.
Many data entry jobs are suitable for entry-level employees. If you have more advanced data entry and typing experience, you can also look for work-from-home transcription and medical coding jobs.
When applying for work-from-home positions, be wary of scams or online frauds. Know how to recognize a data entry scam, and do not pay for kits or software.
Entry-level data jobs are usually low paying; if a position offers pay above the market rate, there is a good chance that it is a scam.
The companies listed below all offer legitimate data entry jobs that you can do from home. For most of these positions, data entry workers are hired as independent contractors, rather than salaried employees.
AccuTran Global
" data-caption="" data-expand="300″ data-tracking-container="true" />
Tang Ming Tung / Getty Images
AccuTran Global primarily hires transcriptionists, rather than typical data entry work. However, the company may hire you even if you have limited transcription experience as long as you score well on its application assessments. AccuTran Global pays per word and sometimes offers bonuses for difficult tasks. Workers are hired in the United States, United Kingdom, and Canada.
Axion Data Entry Services
Axion Data Entry Services hires independent contractors for long-term positions, which means they do not often have high turnover. To be considered for a position, you will need to be registered with the company and provide information about your previous data entry work. Axion looks for workers with 2-3 years of data entry experience and a typing rate of 50 words per minute. Contractors are paid on a per-piece basis.
Amazon Mechanical Turk
The crowdsourcing division of Amazon does not have traditional data entry jobs. Instead, the Mechanical Turk marketplace allows workers to select small tasks to complete for pay, including data entry. This work is often low-paying, but it can usually be completed without any previous experience.
Capital Typing
Capital Typing is an outsourcing company based in South Carolina provides virtual office services. In addition to its data entry jobs from home, the company offers transcription, online customer support, market research, translation, and secretarial services. Home-based positions are hired as independent contractors.
Clickworker
Clickworker is a crowdsourcing marketplace that connects registered workers with tasks in data entry, writing, research, and translating. These tasks are generally micro jobs, and pay is usually under a dollar per task completed. To register with Clickworker, you must complete a skills assessment. Jobs can be done from anywhere at any time.
Quicktate or iDictate
Quicktate and iDictate are partner transcription companies that provide transcription of voicemails and other audio content by hiring work-at-home transcribers. Quicktate accepts audio files under five minutes; iDictate accepts files over five minutes. Contractors are paid per word. A successful Quicktate transcriptionist may receive work from iDictate, which transcribes a wider range of documents.
Scribie
Scribie hires freelance typists to work at home transcribing audio and video files. Files are generally six minutes or less. Work is available on a first-come basis on the Scribie website; independent contractors are paid $5-$25 per hour of audio transcribed. All work is graded on a five-point scale, and you must stay above a grade of 2.75 to continue working as a transcriber.
SigTrack
SigTrack crowdsources data entry workers to process voter registrations and petition signatures. Training is provided after your registration is approved. Payment is on a per-piece basis adjusted for accuracy and made through PayPal. Independent contractors do not need prior experience and must provide proof of legal residency in the United States.
Working Solutions
Working Solutions hires independent contractors for work-at-home data entry jobs. Contractors are hired both in the United States and worldwide. Workers are paid per project and invoice Working Solutions every two weeks. The company also offers call center and editing jobs.
Home
Apply Now
Data Quiz
Typing Test
Login
Jobs near you
Are you looking for a Job online to work at home without Registration fees?
Work at your Part time / Full time and earn money from Online Jobs, Data entry jobs, Form filling jobs.
Work from your PC, Laptop or Mobile.
Find FREE Data Entry Jobs
Earn up to ₹500 Per Task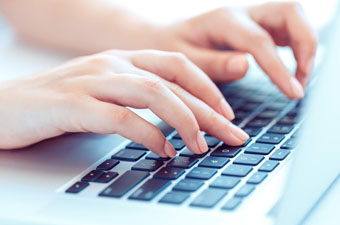 Earning Features
Data Entry Job
Post contents assigned by employers on the data entry forms. Earn ₹10 per data entry form submission.
Work From Home Job
Solve tasks given by employers at home and Get paid for every task that you complete successfully.
Typing Job
Complete Typing Assignments without errors on the fields provided. Get paid up to ₹200 per Typing Assignment.
Survey Job
Fill simple survey forms from your mobile or computer and get paid. Earn up to ₹500 per survey.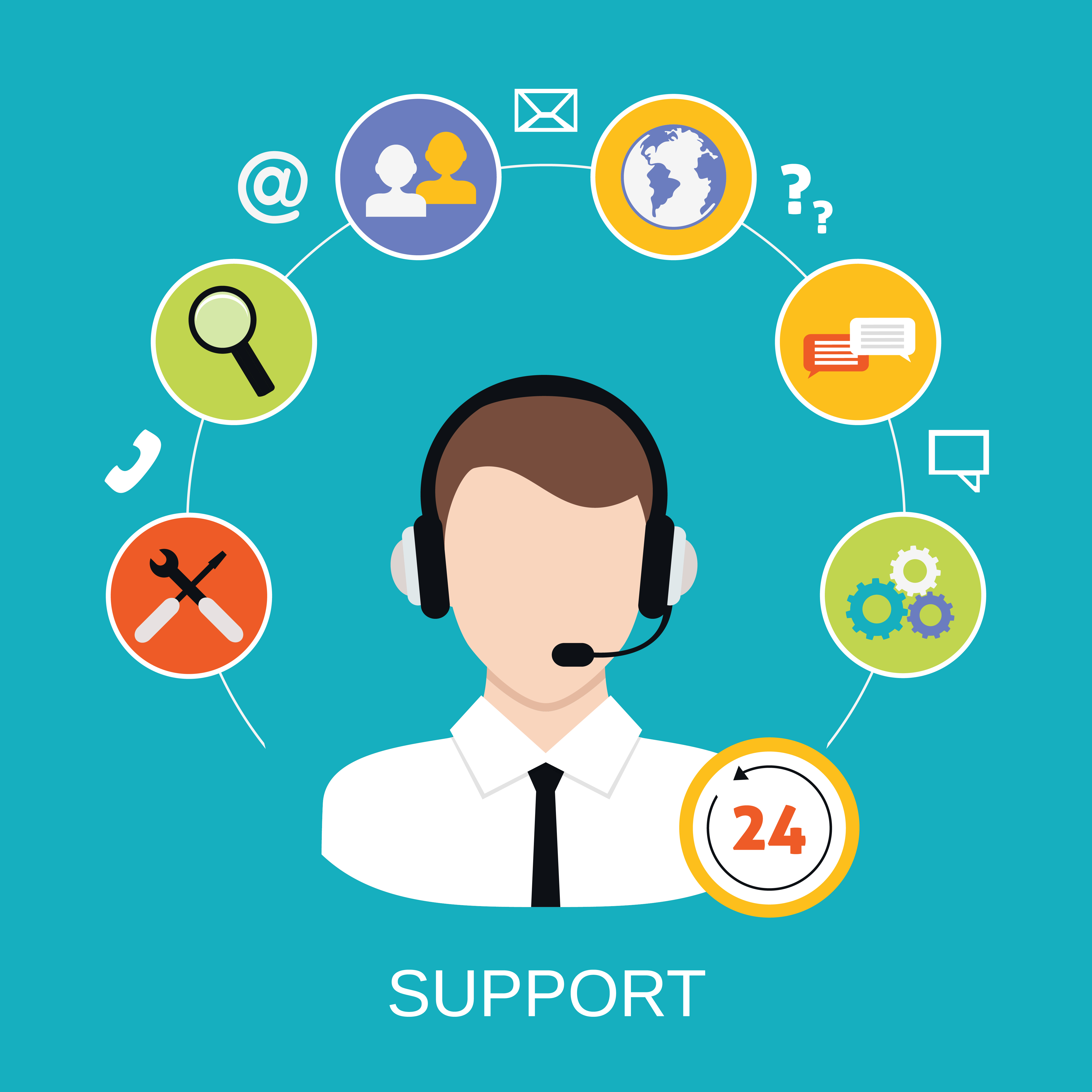 Call Center Jobs
Manage call center tasks from your home. Work from office or at your home as a customer representative. Get paid up to Rs.100 per Hour.
Ad Posting Job
Post Ads and earn money. Complete ad posting tasks assigned by employers. Earn up to ₹5 task.

EMPLOYERS:
If you are an employer looking to hire employees for your office or business, Click here to submit jobs and browse profiles.
Features:
Browse jobs from your interested sector.
Submit your Job profile and get hired by employers.
Practice tasks from the member area.
Update your Profile and Job preferences at anytime.
How to find jobs in this website?
Go to our job list section, you will find list of all available jobs there, Choose the jobs that you prefer, Contact the employer and get hired.
How to do data entry work?
Data entry work is one of the most easiest job. You may need to convert or type the data from one format to another. For example, you may need to copy the data in notepad and paste the contents in an excel sheet.
Is this website only for data entry job?
No, This website is not just for data entry jobs, You can find jobs from different sectors in this website.
How much time does it take to complete a data entry?
It depends on the task that you are assigned, it can take from 15 minutes to few hours per task.
When can i receive the payment?
You can withdraw your earnings once a day as soon as you reach the minimum payout amount fixed by the employer.
How will i be receiving the payments?
You can withdraw your payments by Bank transfer, Cheque, Money Order or Paytm.
Do i need any experience to join?
You don't need a website or prior experience to Join.
Do i need to generate a sale or visitor to get paid?
No, in data entry you don't need to make a sale or generate a visitor, payment is based only on no. of data entry assignments completed.
Is accuracy checked in Data Entry work?
Yes, Accuracy is very important in data entry work, please make sure your submissions are error free as it may affect your payments.
What type of other Online jobs that i can find here?
You can find many online jobs like content writing jobs, article writing jobs, designing jobs, translation jobs, virtual assistant jobs..etc
How do i contact an employer and get hired?
You can find "Contact Employer" button near every job listing, click on it you will find a contact form. Submit the form and employers will get back to you as soon as possible.
How many tasks will i get per day?
It depends on the employers. They may assign you any no. of tasks as per the work demand.
JOIN FOR FREE


Data entry professionals encompass all industries, wear multiple hats, and can provide specialized services. It can be difficult to determine what content is important to a hiring manager and understand how to write your resume for this data-driven field.
We analyzed hundreds of data entry resume samples from all experience levels, industries, and scopes and learned what works to help you get more interviews in 2022. We created five resume samples to help data entry professionals like you build an eye-catching resume to showcase your accomplishments.
The hardest part of writing your resume is getting started. These resumes helped data entry professionals find jobs in 2022, so they're a great place to start.
Data Entry Resume
Use this template
Why this resume works
As a data entry professional, you want to indicate what industries you have worked in (for example, healthcare, manufacturing) and the volume of records you managed. This will help the hiring manager determine if you have practical experience relevant to the position.

The easier you can make the person's life reviewing your data entry resume, the better your chances of getting an interview.

Data entry professionals manage data. Therefore, your resume should emphasize your accomplishments in terms of data. Be sure to focus on how your work improved data accuracy, process efficiency, and revenue growth.
Be sure to include any support you provided to other teams outside your scope. This will emphasize your collaboration and ability to work on a team.
Don't forget to check your resume; ensure your resume score is high to gain the recruiter's attention!
Data Entry Specialist Resume
Use this template
Why this resume works
Data entry specialists should focus their resume on how their work directly (and positively) impacted the company. Be sure to cite specific data-driven examples, including process improvements that improved productivity and increased sales.
Data entry specialist resumes need to highlight the scope and responsibilities of your past roles and any industry-specific experience you have.

For example, if you have data entry experience in a healthcare setting, you likely have worked with data that must remain private and confidential. This should be mentioned explicitly on your resume.

List your experience with software programs, tools of the trade, and databases so your resume will be more appealing (especially if your dream job has similar requirements in the job description).

Employers won't have to question your experience and are more apt to interview you when they see you meet the specific job requirements mentioned in the job description.
Entry-Level Data Entry Resume
Use this template
Why this resume works
Your entry-level data entry resume should have a clear objective indicating foundational skills and experience in the data entry field, your goals, and how you will support the company.

Be aspirational in your resume objective. What do you want to contribute and accomplish in your next data entry role?

Include all relevant and transferable experience, including data entry, math, organization, and attention to detail, in your work experience bullet points. If you have never held a data entry role, highlight all similar skills and "transfer" that experience to your dream data job.
Not only do you want to list your responsibilities, but you also should focus on the results you achieved. Hiring managers are more interested in your "actions," so you need to focus the content of your resume on what you did and the results of those achievements.

List your impact in the form of metrics. Numbers and percentages pack a punch, catch the reader's eye and break up chunks of text. They're a sure win for your resume.
Freelance Data Entry Resume
Use this template
Why this resume works
Freelance data entry professionals work independently and usually take on more responsibilities (wear more hats) to support their clients.
Use metrics to indicate the number of clients with whom you've worked. This showcases your organization, leadership skills, and ability to manage multiple projects—appealing to hiring managers by demonstrating your keen ability to collaborate and meet deadlines.
It's okay if you're light on experience! Seemingly unrelated work history can still have a wow factor if you list skills that function across any industry.

Soft skills like leadership, reliability, and the ability to teach others are stellar qualities every employer seeks in those they hire.
Data Entry Clerk Resume
Use this template
Why this resume works
As a data entry clerk professional, focus on any specialty areas or skills to list on your resume (for example, Excel, WIS, data integrity, or specialized reporting) that you want the employer to notice about your experience, especially if the job description prefers candidates with your specific skill set. This immediately sets you up for success because the hiring manager can see you're the "right fit" for the role.
Be sure your data entry clerk resume includes a nice balance of responsibilities and results-oriented data that showcases your accomplishments. Don't forget to include additional information about industries you've supported and other duties outside your scope.