There are countless ways to express love, from the simple (a sweet text in the middle of the day, or an unforgettable date) to the more intimate (like pillow talk or, trying something new in bed). But experts say gifting something a little unexpected—ahem, a good old fashioned love letter—can be one of the most thoughtful ways to show that special someone you care.
In today's plugged-to-our-phones digital age, the act of actually handwriting a love note stands out from the clutter. And though it may sound difficult to do, Keely Chace, a master writer at Hallmark, made the process much easier by sharing tips and tricks for getting started. But first, over a dozen ideas (below) that'll help you strike the perfect cord between cute and meaningful.
Cute love note ideas to get you started.
If you're still stumped, let these prompts, organized by occasion, guide you through the writing process:
Miss you
I miss seeing your face every day.
When we're apart, I'm reminded of.
Appreciation
Lately I've been thinking about all you do for us.
It makes me feel like the luckiest person in the world, when you.
Compliment
Just so you know, you take my breath away.
I'm always amazed by your ability to.
Hard times
I know things haven't been the best between us lately. I want to make sure you know how much I value our relationship.
Despite the recent tension, I'm so grateful for what we share together.
New love
I just wanted to tell you that I'm having the best time with you.
I knew we were meant to be when.
Thinking of you
You're on my mind a lot right now.
Lately I've been thinking about how special it makes me feel when you.
Occasion
Our anniversary reminds me how lucky I am to have you in my life.
I'm looking forward to celebrating Valentine's Day together. The holiday reminds me how special our bond is.
Just because
You know I love you every day, but today I felt like putting it in writing.
Today seemed like as good a day as any to tell you how grateful I am to share my life with you.
How to write a love note? Follow these six steps to personalize yours.
1.Be vulnerable.
First, you have to overcome the mental hurdle of being so open. "If you're feeling weird or unsure, put yourself in your partner's shoes," says Chace. "Think about how great it would feel to get that message of love and affirmation."
2. Consider the occasion.
Once you feel more comfortable with the task at hand, start the process by thinking about why you decided to write a love note in the first place. Maybe you're away from your partner and want to tell them how much you miss them. Or, maybe you're celebrating a special occasion, like an anniversary or Valentine's Day. This can help inform your love letter's main message.
Related Stories
3. Brainstorm.
Jot down a list of things you love about your partner. To give your note authenticity, be as specific as possible, says Chace. Instead of saying "I love the way you laugh"—a rather generic line—try something like, "I love the way your eyes crinkle when you laugh." A well-written love note contains special tidbits that could only come from you.
4. Keep things PG-13.
Your love letter shouldn't be all about lust. Definitely include more sensual elements (i.e. "I'm looking forward to holding you and kissing you"), but be sure to balance it with other important reminders (i.e. "Your sense of humor never fails to help lift me out of a fog at the end of a long day"). A good rule of thumb? Omit anything you'd feel bad about your grandkids finding one day, says Chace.
5. Don't rush the process.
Take at least 10 or 15 minutes to get your thoughts in order. This will give you the chance to push beyond what you say every day, says Chace. Writing a rough draft on your phone's notepad or on a scrap of paper can really help you formulate your thoughts, too.
6. Use stationery.
If you want to do something memorable, it's worth getting a nice card or special stationery. When you take the time to select the right card, it shows how much effort you put into the love letter, says Chace.
For more ways to live your best life plus all things Oprah, sign up for our newsletter!
Writing a love letter has always been a romantic gesture, but in this day of email, social media, and other impersonal communication, they are even more special. But there is an art to writing a great love letter; here are tips and ideas on how.
The Basics of a Love Letter
Follow these guidelines to format your letter so that everything is included:
Greeting: Don't just write "Dear [name]." Instead write, "To my Darling" or "To my one true love" or even use their pet nickname like, "Dear Buttercup."
The First Paragraph: Start off by saying why you are writing the letter. It could be something like, "I feel so full of love for you today that I just had to express my feelings." Or, "This will be our only Valentine's Day as an engaged couple. It is unique, just like my love for you."
The Heart of the Letter: This is where you describe your love, and how you feel. It's important to be yourself. If you are someone who is sentimental and flowery, then your letter should be, too. But if you're more of a funny person, don't be afraid to add a little humor or silliness here. These should be your words and your voice, speaking from the heart. You might write something like, "I feel so incredibly lucky right now, planning a wedding to a man that I love so much. But it's not just the wedding that makes me feel lucky; it's every day when you walk through the door and I see your handsome smile. I feel lucky when I lay in your arms, surrounded by your strength and warmth. And I felt especially lucky last night at the party, seeing you be witty and charming and knowing that I was the one you were going home with. I want to bottle this feeling. I want to capture it, to remember that wedding planning isn't about stress and guest lists, but it is this feeling of anticipation and joy. And most of all, it is about our incredible love for one another, which truly seems to grow bigger, and deeper, and wider, in ways previously unimaginable, everyday."
Finishing Your Letter: In the last paragraph, you want to both tie back to the beginning and look to the future. You might say, "It's hard for me to express everything I am feeling right now; these words are only a small measure of my love for you. So I am thankful that I have the rest of our lives to tell you over and over again how much I love you." Or, if you started by writing about the uniqueness of this Valentine's Day, close with a paragraph like, "So on this unique Valentine's Day, I am so glad that you are my Valentine. I can't wait for the next February 14th, when I also get to call you my wife."
Signed, Sealed, Delivered: Sign your letter with an extra bit of romance. "With all my love always, John" or "Yours forever, Alice." Consider spraying it with a touch of your cologne, or sealing it with a kiss. Put it in a pretty envelope, write your loved one's name on the front, and leave it in a place where your beloved will be sure to see it.
The Spruce/Emilie Dunphy
Find Love Letter Inspiration
If you need a little extra help to get started, you might want to look at books like "Love Letters of Great Men" or "Other People's Love Letters."
Write a Rough Draft
If you've selected a lovely piece of stationery for your letter, don't start right there. Every great writer knows the value of editing. You will want to compose your note first, either on scratch paper or electronically. Start off by writing a rough draft. Find places where you can be more clear, or more expressive. And most importantly, make sure your spelling is correct. Use a spellchecker. Misspelled words might convey an entirely opposite meaning. Only when you've given it a good edit, then put it on the good stationery.
Take Your Time
Rome wasn't built in a day, and neither should your love letter be. It takes time to get clarity about how you feel for a person, and time to figure out how to write it down. Similarly, you can take your time in the letter, too. Instead of just saying how you feel, add in a short anecdote of a memory you share, or the moment that you were sure.
Just Do It
Your love letter may not be the most perfect one ever written. But as long as it comes from you, and is sincere, it will be perfect in the eyes of the person who receives it. And in affairs of the heart, that's all that matters.
Can you remember the last time you sat down with a pen and paper to handwrite a letter to your significant other? If the answer is no, you're definitely not alone. Living in the era of DMs and heart emojis, it's easy to forget how one of the most treasured ways to say "I love you" is still a good old-fashioned letter. Whether you're dating, engaged, or have been together forever, letting your partner know how much they mean to you with a tangible note is always a swoon-worthy move.
"The vulnerable authenticity of a love letter is what will take [your partner's] breath away," explains couples counselor and writer Donna Keehn. We caught up with her to learn how to write a love letter from the heart and find inspiration.
Meet the Expert
Donna Keehn is a marriage and family therapist and author based in San Diego, California.
"Remember," she says, "your love letter is not meant to compete with all of the other love letters that exist . [and] as long as the words expressed are sincere, it will be absolutely perfect for the person lucky enough to receive it." Ready to get started? Below is everything you need to know to write a love letter.
What to Include in Your Love Letter
1. Start With a Meaningful Greeting
"With a love letter, the greeting can immediately reflect the depth of your connection and love," Keehn shares. "But just because you're being vulnerable and romantic doesn't mean your tone has to be strictly formal." Addressing your partner with a cherished nickname like 'Sweetie Pie,' 'Love Nugget,' or 'Buttercup' can be just as touching as something like 'My Love.' Also, when in doubt, simply starting with your partner's first name is intimate in its own way.
2. Recall Romantic Moments
Reflecting on and sharing specific moments when you "knew" you loved someone is a beautiful start to the heart of the letter. Keehn suggests asking yourself, "Did you experience a moment where you realized all of the ways having this human being in your life has changed you [and] your life for the better? Think about these shared moments in a timeline fashion and capture the experiences and emotions in free-flow writing."
3. Write Out the "Why's"
Instead of going vague with statements such as "I love your personality," Keehn encourages digging deeper and exploring the "why" behind what it is you love about someone. Without filtering yourself, try to articulate "why you love their personality, their character, their kindness, their generosity, their touch. " Capture that magic!
4. Close With Candor
This is the time to express how it really feels now that this person is in your life. "Don't be shy!" Keehn laughs, "Put yourself fully out there at the end and toss insecurities to the wind." As for the final line itself, you can of course never go wrong in baring it all through a simple, powerful 'I love you.'
Tips for Getting Started (and Finishing Strong!)
Just Relax
Don't know where to start, or having trouble finding a creative flow? "Take a deep breath, close your eyes, and think about your partner," Keehn says, "[and] let your heart and head fill up with their presence." By creating a safe space for yourself, thoughts, feelings, and words will start to bubble up without judgment. When they do, just write without worrying about how it sounds. Poetic phrases, concrete statements, and sweet nothings are all perfect. "If you're feeling stuck," she adds, "turn to outside inspiration, such as existing love letters, marriage vows, and, of course, Shakespeare, to guide the way."
Take Your Time
For a love letter that doesn't feel trivial or forced, Keehn suggests going slow and piecing it together a bit at a time. "The vast majority of us want to rush through something when it feels awkward or outside of our comfort zone," she says, "but when you think about it, just about everything we do, even really big things, are done in small steps…"
Pick a Personalized Medium
Yay, you've written the content of your letter! A fun and, often overlooked, component of the letter itself, is what you write it on. "Let yourself have fun!" Keehn says, "The love letter doesn't have to be on a fancy piece of stationary to be special."
If your partner is a teacher, consider writing the letter on notebook paper and hiding it in their binder. Or maybe a chef? Create a "menu" front page that opens up to the letter inside. The possibilities are, truly, endless.
Iconic Love Letter Examples
To leave you feeling inspired, we've rounded up some of the most iconic love letters of all time.
Johnny Cash to his wife June:
"Happy Birthday Princess,
We get old and get used to each other. We think alike. We read each other's minds. We know what the other wants without asking. Sometimes we irritate each other a little bit. Maybe sometimes we take each other for granted.
But once in a while, like today, I meditate on it and realize how lucky I am to share my life with the greatest woman I ever met. You still fascinate and inspire me. You influence me for the better. You're the object of my desire, the #1 Earthly reason for my existence. I love you very much. Happy Birthday Princess – John"
Composer John Cage to Merce Cunningham:
"Today is beautiful and I am dreaming of you and enigma and how we are together today: your words in my ears making [me] limp and taut by turns with delight. Oh, I am sure we could use each other today.
I like to believe that you are writing my music now: God knows I'm not doing it, because it simply seems to happen. The pretissimo is incredible the way you are and is perhaps a song and description about you … Pardon the intrusion, but when in September will you be back? I would like to measure my breath in relation to the air between us."
Frida Kahlo to Diego Rivera:
Nothing compares to your hands, nothing like the green-gold of your eyes. My body is filled with you for days and days. You are the mirror of the night. The violent flash of lightning. The dampness of the earth. The hollow of your armpits is my shelter. My fingers touch your blood.
All my joy is to feel life spring from your flower-fountain that mine keeps to fill all the paths of my nerves which are yours."
Okay, you might be thinking: Why would I want to write a handwritten letter? Especially considering how many communicative mediums we have today. Today's technology has made the exchange of words faster, quicker, and easier via texting, emailing, Instagram DMing, Snapchats, gifs, etc. But that doesn't mean the way we communicate is as effective as it could be.
When it comes to expressing how you feel—and I mean how you really, really feel—to your significant other, modern-day communication just cannot beat a tangible, pen-to-paper love note. It puts every "u up?" text you've ever received to shame.
"A love letter is an opportunity to show your partner you are in love with them, and this will get reinforced every time they read your words," explains relationship expert Anita Chlipala.
A wonderful love letter should make the recipient feel cherished, adored, special, and secure—and no, you don't need to be a pro wordsmith to get this across. "It's important not to feel pressure for it to be a perfect letter," says Chlipala. "Have it come from the heart, and it's fine to go through a few drafts before you give it to your partner."
Don't know where to start? Put down your iPhone, pick up a pen, and follow these nine guidelines for shaping a romantic and personal love letter to your love.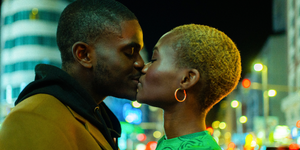 Step 1: Start with what prompted this letter
Perhaps it's the anniversary of the first day you met and you want to commemorate the occasion, or maybe your partner recently stepped up and supported you in a big way when you really needed them. Let them know straight-up why you're writing this letter. And hey, maybe there's no reason other than you feeling especially close to them lately and wanting to share your feelings, which is totally reason enough.
Step 2: Consider your partner's personality
Is your beau mushy-gushy or all about humor? As you pen the body of this love note, Chlipala encourages you to consider what tone will resonate with your partner versus what you would want to read. If he's the funny guy, sappy prose might make him uncomfy and think, "Is this letter even for me?"
Step 3: Recall a significant moment
Personalize your letter with an IRL memory—it can be the tender moment you fell in love, when you first realized they were different from everyone else, or the night you guys spent on the couch that meant the world to you. A real snip-it from the ticker tape of your relationship will ground your letter. (Just be sure to take your S.O.'s personality into account here too.)
Step 4: List a few reasons you love bae
Count the ways! When making your list, "Include seemingly small things to show how much you pay attention to their words and actions," says Chlipala. It can be the way they greet the dog, their epic use of emojis, or how they give the best hugs.
Next, round up a few of their big-picture characteristics that make them your favorite co-pilot in life. Perhaps they're a amazing parent, awesome listener, GOAT lover, trustworthy partner, etc. Or, skip the long paragraphs and make your entire letter a list of what makes them awesome.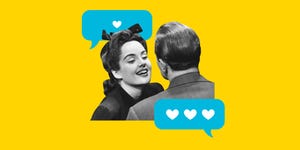 Things to Talk About With Bae
Step 5: Compliment their self-perceived flaws
"A top desire of people in relationships is to feel accepted for who they are," says Chlipala. "Acknowledging what they view as their imperfections, and loving and accepting them anyway, can deepen feelings of security, trust, and passion."
So maybe it's their slightly crooked nose, the fact that they always leave the toilet seat up, or cute nervous ticks. Either way, remind your boo-thang that no one is perfect, but that makes you luurve them even more. To really drive things home, reinforce this sentiment with a famous quote, like: "People call these things imperfections, but they're not. That's the good stuff." – Good Will Hunting.
Step 6: Let your partner know you want them (naked)
In Apuleius' The Golden Ass, Psyche says to her husband, Eros, ""I would rather die a hundred times than be without your sweet love-making." So if you think your man''s big strong arms are sexy AF and it totally turns you on when he kisses your ear in bed, spell it out. "Feeling desired can be an important part of feeling loved, and it keeps the passion alive in a relationship," says Chlipala.
Step 7: Find inspo from some of the best
Expressing one's feelings doesn't come easily to everyone. If you can't find the words, take inspiration (or direct quotes) from movies, books, songs, and celebrities that give you the feels, like any of the ones listed below. Copy-catting is encouraged, just be specific about why your quote of choice made you think of your S.O.
"We are so much 'one' that you are as vital to me as my own heart, with one exception: you could never be replaced with a transplant." —Ronald Regan to Nancy Regan
"When you realize you want to spend the rest of your life with somebody, you want the rest of your life to start as soon as possible."— When Harry Met Sally
"You make it easy / Lovin' up on you / Make it easy / With every little thing you do / You're my sunshine in the darkest days / My better half, my saving grace / You make me who I wanna be." —Jason Aldean, "Easy"
"I notice that I am with you. At that instant still full of sensations… my body feels surrounded by your arms." —Frida Kahlo to Diego Rivera
"O, she doth teach the torches to burn bright! / Did my heart love till now? forswear it, sight! / For I ne'er saw true beauty till this night." — Romeo & Juliet
Step 8: Relay hardships that made your relationship stronger
It may seem counterproductive, but now's the time to resurface some of those trying times from the past, like living long distance for a year or grieving over a loved one together. "Happy couples glorify their struggles and how those made them feel stronger and closer," says Chlipala. "Tell your partner how you grew together from negative events and how having them at your side added purpose and meaning."
Step 9: Touch on the future
As humans, we're wired to want real connections with other humans. We want to know that all our feelings are being reciprocated. "People long to feel both secure and desired in their relationship, and a meaningful way to do this is through making mention of spending your future together," explains Chlipala.
Talk about a shared goal you still want to accomplish together, like buying a house or backpacking through Europe. Then, sign off by telling him you look forward to growing old, grey, and wrinkly in rocking chairs, side-by-side.
I n the Internet's new favorite movie, To All the Boys I've Loved Before, teen protagonist Lara Jean Covey lives out every diary-writer's worst fear: Letters to each of the boys she's crushed on over the years—written in secret and never intended for reading—get delivered to their subjects. Hilarity, emotion, awkward John Corbett cameos, and (spoiler alert!) romance ensue, but let's back up for a minute.
Is Lara Jean onto something when it comes to writing down her feelings?
"I write a letter when I have a crush so intense that I don't know what else to do," she explains at the start of the movie. "Rereading my letters reminds me how powerful my emotions can be—how all-consuming."
While Lara Jean's experience takes a bit of a turn, she's spot-on when it comes to the benefits of writing out her intense emotions. Research shows that expressing your emotions through writing—a practice called "expressive writing"—can lead to emotional and even physical relief in the long run.
Research shows that expressing your emotions through writing—a practice called 'expressive writing'—can lead to emotional and even physical relief in the long run.
Need proof? Look to research done by James W. Pennebaker, Ph.D. He had subjects spend 20 minutes writing down their deepest emotions about challenging times in their lives, for four consecutive days. When compared with a sample group that wrote about superficial topics, the hardcore diarists reported more happiness three months after the writing sessions, visited their doctors less often, and showed signs of stronger immune systems.
And you don't have to spend a solid 20 to see the benefits. Another study found that writing for just two minutes, two days in a row, about either an intensely positive experience or a negative one has emotional and physical benefits.
Writing for just two minutes, two days in a row, about either an intensely positive experience or a negative one has emotional and physical benefits.
Got some emotions to process? Of course you do—you're human. Here are 5 expressive writing exercises you can try.
1. Grab a Pen and Write a Letter
Pull a true Lara Jean and write a letter to someone—one you'll never send. "It wasn't like I was going to send the letter or anything—it was just for me, to understand how I was feeling," her character explains in the movie.
Mad at someone? Tell them why. Madly in love with someone? Tell them why. Like Lara Jean, try putting your exact emotions into words, as if you were talking to the person with no filter. If you find yourself backtracking—like thinking, "well, maybe that's overstating it"—don't worry. If you feel it, write it down.
Pen-and-paper letter feel too formal? Write an unaddressed email, or fake DM in the notes on your phone. Just don't put a send address, lest it end up in your subject's mailbox.
And, like Lara Jean, you can reread your letter whenever you need a reminder of how far you've come.
Chances are, you'll feel a sense of relief after writing the never-to-send note. And, like Lara Jean, you can reread your letter whenever you need a reminder of how far you've come, or how easily you can get caught up in your own narrative. It might even help you find the right words when you do talk to that person (oh hey, Peter Kavinsky) IRL.
2. Describe Your Feelings
Writing how you feel—I'm so happy! I'm so sad!—is journaling 101. But have you ever tried to describe what those feelings look like, or sound like, or taste like?
Clinical psychologist Beth Jacobs, Ph.D., explains on PsychCentral that it's helpful to describe your emotions as if they were a tangible thing. The next time you feel anger brewing, or overwhelming worry, try answering the following:
If this feeling was a color, it would be. If this feeling was weather, it would be. If this feeling was a landscape, it would be. If this feeling was music, it would sound like. If this feeling was an object, it would be.
Getting a better grasp on what you're feeling can help you decide how to react—and better understand your emotions in the future.
? Feeling tripped up on a tough emotion? Try the Accept Inconvenient Feels meditation in the Shine iOS app.
3. Pick a Different Perspective
Having trouble distancing yourself from how you feel? Jacobs suggests putting yourself in someone else's shoes—or, rather, picking up someone else's pen.
Start by thinking of three specific people: A close friend, a less-close friend, and someone who maybe intimidates you. Then, describe your sticky situation from each person's perspective. How might they see your predicament? How would they describe your emotions, or the decision you have to make?
This, Jacobs says, can help you remember that "your feelings are only one possible reaction to a situation and not the only 'right' reaction." And knowing that can help you feel a bit calmer and more in control when it comes to acting on your feelings.
4. Write to a Timer
We often journal until we run out of things to say, or until we feel better about a situation. But what would happen if you forced yourself (nicely, of course) to write for a certain amount of time?
The next time you sit down with your notebook, set a timer for 20 minutes (or, if you don't have 20, even for five minutes). Then, get deep. Write down your deepest emotions, and explore why you're thinking about it.
Write down your deepest emotions, and explore why you're thinking about it.
If you feel done before the timer goes off, ask yourself if there's anything you've left out. Is there anything you're avoiding? Any topics that feel untouchable, or unworthy of the space? Write about those. Write about why you're not writing about them. Write about how writing about them makes you feel.
Just write something until that timer dings. Repeat for three more days—that's the amount of time Pennebaker found effective in his research.
5. Try Word Association
Not a fan of writing full-on sentences? No sweat. At the top of a sheet of paper, write how you're feeling in one word. For example: "stress." Then, write down anything that comes to mind when you think of stress. That can include other words (like "anger," or "tension"), sentences, names, places—whatever crosses your mind. Then, write down whatever those new words and ideas bring to mind.
By the end of your journal session, you'll have a little more insight into how you relate to stress and all the ways it manifests.
This works for other words, too—try it for sadness, frustration, or, like Lara Jean, "that romance novel type of love."
Just remember: Keep all personal writings locked away from your little sister. You never know when she'll pick them up and send them to your crushes.
Shine is supported by members like you. When you buy through links on our site, we may earn an affiliate commission. See our affiliate disclosure for more info.
Loving someone to eternity might be rare, but it is not extinct and would never be. Expressing our deep-rooted feelings through sweet love letters might be a cliche act, for all the millennials out there. But all the Love a Love Letter has in it, can never take the place of any other way of Love expression. That is the reason since the very early days of mankind, lovers have believed in the power of writing a love letter to boyfriend, girlfriend or to their loving partners. And if you are someone who is looking for gifts for your boyfriend then believe us, nothing would be a better gift than I love you letters for him from the heart. Saying a few words to him face to face or texting over WhatsApp would have a temporary effect on him. But a love crafted love letter for boyfriend will be there with him and will be cherished till eternity. So, here are a few sample love letters for him that will leave a mark on his, heart, for now, and forever.
Letter for an LDR Lover
There has not been a single day that I have not met you in my dreams. Every couple passing by me makes you feel by my side, hand-in-hand. You are the soul of my body and would always be someone who is my human diary. I miss you each passing day and wait for the day when my eyes would open up, next to you.
I might fight with you, but only I have the right to do so. I know, you miss me the same way I do, but Baby, we will be together soon. And always remember, I am just a call away. Sending Love through this love letter, so that you need not scroll up and down our WhatsApp conversations.
Love Love and a Happy Valentine's Day Bunny!
Letter to Make up for an Argument
You know, it is fair to fight with the one you love? And I Love to fight with you? Wanna know why? Well, simply because the way you try to make things up after that, always steals my heart a little more. Bunny you have been my constant support till date, and I would love you to be my side forever.
You make my smile go wide, my heartbeat faster, and my happiness touches the level of infinity. I hope you won't mind making things up, every time we fought in the future too. I love you to the moon and back and would keep on doing so, till the time you are a reality. Here sending you to love and a Kiss enclosed, to make up for the fight we had and to flourish with Love, a bit more.
We are hoping that these two sample Love letters would have ignited the Writer in you and would lead you to write one for your partner. And we promise if written by Heart, you can make your boyfriend fall for you, all over again. So, try your hand and let Love prevail. Happy Letter Writing!
From our series of model letters…because sometimes
you need to communicate with the school
about your child's education.
There are times when you, as a parent, may want to communicate in writing with your child's school about some problem or concern with your child's education or well-being. This page presents a model letter or email you might write the school to request that your child's placement be changed.
Discussion
Placement means where your child's IEP is carried out. Depending on your child's needs, his or her placement may be in the general education classroom, in a special education classroom, in a special school, in your home, in a hospital or institution, or in another setting. IDEA strongly prefers placement in the general education classroom, but does not mandate it.
Placement is based on the IEP. Therefore, when you request a change in placement, you are actually requesting an IEP review to discuss your child's needs and where those needs are met.
Why might I ask for a change in my child's placement?
You might want to request a change in your child's placement if you feel that your child's needs are not being met appropriately. For example, you may become concerned about your child's placement after reviewing your child's progress reports; reviewing the results of any state, district-wide, or alternate assessments your child has been given; talking with your child's teacher or other service providers; or talking with your child.
Placement concerns might also include:
changes in your child's needs;
current class size is too large or too small;
current class is too academic or not academic enough;
the placement does not meet your child's social or emotional needs;
the building is too difficult for your child to get around; or
any other reason that this class placement is not working out successfully.
More information about placement, especially the principles of "least restrictive environment," is available online at:
https://www.parentcenterhub.org/placement/
General letter-writing tips
When writing any business letter, it is important to keep it short and to the point. First, start by asking yourself the following questions and state the answers in your letter:
Why am I writing?
What are my specific concerns?
What are my questions?
What would I like the person to do about this situation?
What sort of response do I want: a letter, a meeting, a phone call, or something else?
Each letter you write should include the following basic information:
Put the date on your letter.
Give your child's full name and the name of your child's main teacher or current class placement.
Say what you want, rather than what you don't want. Keep it simple.
Give your address and a daytime phone number where you can be reached.
Always end your letter with a "thank you."
What are some other tips to keep in mind?
You want to make a good impression so that the person reading your letter will understand your request and say "yes." Remember, this person may not know you, your child, or your child's situation. Keep the tone of your letter pleasant and businesslike. Give the facts without letting anger, frustration, blame, or other negative emotions creep in. Some letter-writing tips include:
After you write your first draft, put the letter aside for a day or two. Then look at it again and revise it with fresh eyes.
Read your letter as though you are the person receiving it. Is your request clear? Have you included the important facts? Does your letter ramble on and on? Is it likely to offend, or is the tone businesslike?
Have someone else read your letter for you. Is your reason for writing clear? Can the reader tell what you are asking for? Would the reader say "yes" if he or she received this letter? Can your letter be improved?
Use spell check and grammar check on the computer. Or ask someone reliable to edit your letter before you send it.
Keep a copy for your records.
Model Letter
Today's Date (include month, day, and year)
Your Name
Street Address
City, State, Zip Code
Daytime telephone number
Name of Principal or Special Education Administrator
Name of School
Street Address
City, State, Zip Code
Dear (Principal's or Administrator's name),
I am writing to request a meeting to discuss a change in placement for my son/daughter, (child's name). He/she is currently in the (___) grade in (teacher's name) class. I feel he/she needs to be in (name of alternative, if you know; otherwise describe the type of placement you feel is more appropriate for your child, such as your neighborhood school, a center-based program, general education class, or special class).
I am most concerned about (keep this paragraph brief and mention your child's unmet needs, not problems with individual people).
I would also like to have (name of teacher(s) and/or any specialists you would like from the current and/or requested placement) attend this meeting.
I can arrange to meet with the rest of the IEP team on (days) between (give a range of time, such as between 8:00 a.m. and 10:00 a.m.). Please let me know what time would be best.
I look forward to hearing from you soon. My daytime telephone number is (give your phone number). Thank you for your time.
cc: your child's principal (if letter is addressed to an administrator)
your child's teacher(s)
specialists or other staff
Note: The "cc:" at the bottom of the letter means you are sending a copy of your letter to the people listed after the cc.
Back to top
________________________________________________________
Highly Rated Resource! This resource was reviewed by 3-member panels of Parent Center staff working independently from one another to rate the quality, relevance, and usefulness of CPIR resources. This resource was found to be of "High Quality, High Relevance, High Usefulness" to Parent Centers.
Would you like to read another letter?
Requesting a copy of your child's records
https://www.parentcenterhub.org/records-2/
Requesting an evaluation for special education services
https://www.parentcenterhub.org/evaluation-2/
Requesting an independent evaluation
https://www.parentcenterhub.org/iee-3/
Requesting a meeting to review your child's Individualized Education Program (IEP)
https://www.parentcenterhub.org/iep-2/
Requesting a change in your child's placement
(you're already here)
Letter to a girl you never met. Love message to someone you have never met before in-person or online. You are expressing your love before we haven't met in person yet to a girl or boy.
Girls Love Gifts
Always prefer to buy a gift for the girls. Gifts will make her happy and your relationship will be sweeter in the coming days.
Love Letter to Someone You Never Met
How are you? I hope all things are going well there, and we will see each other very soon, If God's will. I know that we never met or seen each other, but I do not know why my heart wants you badly. Some people say that we should not look at a beautiful face or appearance; I am totally agreed with them. However, I know you have a beautiful heart, the way you write me, the way you express your feelings and thoughts with me.
I cannot stop thinking about what will you be doing this time? Where will you be right now; will you be missing me or not? But I am sure that the fire of love is burning on both sides. Sometimes I feel how this is possible to love without meeting, but love has no boundaries. I do not know when but I fell in love with your words, your feelings.
Sometimes I sit alone, and think that how you would look like? Long black hair? Blushing cheeks? Lips like the fresh roses? You look like I totally fall; I would be grateful if you could hold my hands. I do not want to let you go. I want to be with you as soon as possible then we never get separated in life. You are becoming my desire, hope of my life and future. I want to spend my whole life with you.
Please take good care of yourself and pray that may God make way for us to get together soon. Only God can make this, as He has a plan for both of us.
OK honey, I love you.
Love Letter to Someone You Never Met
It's been a few months. I'm probably going to sound crazy, but I do care. I follow my heart even when my brain tells me it's wrong. So we met online but haven't really met in person. I used to think that love was not real, and if it was, then I didn't deserve it, but then I met you, and it's like my heart finally started to beat, and you gave me life.
This probably does sound like I need a mental hospital because why would you fall in love with someone I have never met in person? So anyway, here it is, Mr. Right, I love you. Would you like to meet in person? I know this wonderful place by the branch we can go for dinner, and watch the sunset. I hope you agree.
We will be adding a few more love letters, WhatsApp, and SMS messages very soon.
Proofreading Services
We proofread your letters, applications, and other documents for $3USD for every one thousand words.
Ask Questions
Please ask your questions regarding letters, Applications, and documents. We will publish your required content as soon as possible. Click to Ask
Please Ask Questions? Cancel reply
3 comments on "Love Letter to Someone You Never Met"
I NEED APPLICANT LETTER PROMISED YOU NEVER HURT ME OR CHEAT ON ME WITH SIGNATURE UNDER THE APPLICANT
My online girlfriend is not loving me. ….how can I make her love me?send me some sweet love message so I can make her love me. . please?
Donald Chris, sad to know about. You can find a new one because she may already in love with someone. Don't worry, just kidding.. Please use the above letter and send with some custom changes. We can design a card with sweet messages and images of both of you. Please let us know. you can also try these letters
Are you searching for the sweetest romantic love letters for him?
Then, you're just where you should be!
When you genuinely care about someone, it's hard to hide your emotions.
It becomes imperative to express your feelings and let him know how you feel.
Instead of keeping your love all bottled up, express it as soon as you can.
Assuming that your boyfriend or husband knows all about your feelings is not a clever thing to do .
Remember that it's always lovely to hear the words spoken loudly.
If you are apprehensive that your words might be taken for granted, then fear not.
Because these romantic love letters for him below will help you express exactly what you're feeling inside.
Steal them and make your love story a perfect one.
How to TRIGGER Strong Feelings of Attraction and Adoration In A Man
What Will I Learn?
Long Distance Letters
Letter 1
To My Beloved,

It's not easy being so many miles away from you, but I kind of get inspired from this long distance love because I expect something or the other from it every day.

I keep counting every minute and second until I get the opportunity to wrap my arms around you again and fall asleep in your arms.

I want to feel your breath on my shoulders and hear your laugh.

You can't imagine how much I want you at this present moment.

I can't wait to feel your touch.

I love you, but this pain of missing you that I am going through is absolutely worth it.

You are the only one who is worthy of my love and I could wait a lifetime for the most wonderful person on this planet.

I hope you are in the pink of your health and absolutely hale and hearty.

Till the time we meet, cheerio.
Letter 2
My Dearest,

Not getting you close to me is slowly driving me crazy.

I simply can't wait for the moment when we are together forever.

Those eight hours that we are away for work seem heavy for me.

I keep imagining you beside me and feeling your touch on my tender skin. I am dying to hear your voice teasing me and your fingers running across my hair.

Many a time, I turn around and expect to see you right beside me.

I get utterly disappointed when I don't get to see you and I can't describe the pain I go through when reality hits me.

I haven't imagined a day without you and it's only me who knows how is it like staying away from you.

I have often thought why can't I live all by myself.

But the moment I have thought of spending a day without you, everything will go topsy-turvy.

All my plans for my future are absolutely incomplete without you.

My heart beats for you baby and I would die if you are not with me.

Promise me, that you would never leave me, come what may.

Staying far away from you is not possible anymore.

Please come back soon.

Miss you.
Reconciliation Letters
Letter 1
Darling,

I know you are furious with me and this letter might be the last thing you would want to read at this present moment.

The argument that we had last night was totally uncalled for and I realized this morning that how much I love you.

You know why?

Because I know I can trust you blindly and can easily get through this like every time.

We are a strong team and all these upheavals can never break the strong bond that we share.

We do know how to compromise, don't we?

Even in the times that we get pissed off with each other, we have always stayed respectful towards each other.

This is the thing that I love about us.

Every couple fights and we are not exceptional.

Having said that, we know how to handle them with full maturity.

People say that wives are the better halves of their husbands.

However, I have always been of the opinion that you are my better half.

The way you have been by my side through thick and thin, I doubt anybody would.

Please forgive me if I have hurt you in any way. I never intended to and I hope I never would.

Love you.
Letter 2
Sweetheart,

I'm really sorry that I have hurt you.

You don't know what I am feeling right now.

You know baby, I never wanted to be the reason a single tear runs down that hunky face.

Believe me, I never wanted to be the reason why you would become upset.

I get hurt every time I hurt you.

I cry when you cry.

No matter how hard we fight, I feel like running back to your arms every time.

You are my solace, honey. You are the person for whom my life has a new meaning, a new identity.

I really don't know if you need this apology or not, but I wouldn't be able to forgive myself if you don't forgive me.

As far as I know, you are not a person who holds grudges. You never were. I hate it when I hurt you, even for a moment, even for a second.

I shouldn't have been so hard-hearted to someone who has floored me with his kindness.

With all my heart, I love you!

I always have.

And I promise you that I will take this as a learning experience.

Waiting to hug you.
Letter 3
Hey Sweetie,

I don't know if I should be telling you this now, but I seriously can't get you off my mind.

Maybe this is not a good idea, but I badly want to get back to you.

My friends have often advised me to set things right, but something has been stopping from reaching out to you.

Maybe it's my ego, But, the fact of the matter is, I have realized that I can't live without you.

After we broke up, there hasn't been a single moment I haven't thought about you.

Trust me, I haven't deleted a single part of our memories, be it your texts, or the pictures we clicked together.

I am not aware of whether you have done it.

I very well know that we have had our own problems, but I have a strong belief that we can sort out everything together.

In my heart, I do wish to run into your arms one more time.

Miss you dear.
Letter 4
Darling,

If you ask me it was really painful to break up with you.

I never wanted it to happen. After we have separated, there has been a huge void in my life.

I wanted to spend my whole life with you, get married, have kids, and die in your arms.

Unfortunately, there has been a hiccup, which neither of us has been able to deal with.

I always wanted to cook meals for you and give you all the happiness in the world. I had so many plans for the future.

However, our love story has ended so abruptly, that I am at a loss for words and can't think about anything else.

Can you help me work out our future out once more?

I have a strong feeling that you and I are made for each other and our story hasn't officially ended.

Mark my words.
Your one-stop source for all the best ways to confess your feelings.
You can't stop thinking about them, you blush every time they talk to you, you're fantasizing about your future together. what you have here is a crush. Once you've admitted to that, your next step is to tell them how you feel. Telling someone you like them can sound like a daunting experience, and TBH, it is not easy.
That's why Seventeen spoke with Maria Sullivan, dating expert and vice president of Dating.com, for advice on how to tell someone you like them in the least awkward way possible. Here are her best tips to make this confession as painless as possible. And hey, maybe the next time you'll be back here will be for first date ideas!
Drop a few hints
If you're feeling extra nervous about revealing your feelings, try hinting at your crush and see how they respond. Make eye contact, tease them playfully, or send a flirty text. "It can help diffuse any associated pressure and motivate your crush to consider a relationship with you," says Sullivan.
Give yourself a deadline
Hold yourself accountable, Sullivan says. And setting a deadline for yourself to talk to your crush will do just that. Sometimes, your nerves can get the best of you and you might push it off for way too long. If that's the case, don't be afraid to pick a date on your calendar and set that personal deadline. The longer you wait, the more time you give yourself to completely overthink the situation and make things even more awks!
Talk to your friends
There's nothing that a pep talk from your bestie can't fix — especially if you are feeling unsure of yourself or your feelings. It almost always helps to talk it out with someone, and if they have been in a similar situation before, they can offer some great advice. Your close friends know you better than most, and can provide just the confidence boost you need. After confiding in them, you're going to be more than ready to tell your crush just exactly how you feel.
Be confident
This one is obviously easier said than done, but confidence and clarity will make a complete difference in your convo with your crush. "No one is born an expert at this," Sullivan says. "Even the most seasoned daters have to brace themselves for the potential of rejection."
Practice what you want to say
A little preparation never hurts, right? It might feel strange, but thinking about you want to say, even rehearsing it a bit in your head, could alleviate some pressure when it comes time to disclose your feelings. If you prefer taking pen to paper, try writing your thoughts out in a journal or on your phone. Doing this could help you stay clear and concise when you finally talk to your crush, and maybe even prevent you from saying something you regret.
Make it easy for them
Keep in mind that although you want to hope for the best, it's possible that your crush might not reciprocate your feelings. TBH, rejection sucks, but it's also a risk that comes with being vulnerable. So when you're sharing your feelings, make sure that you don't make them feel like they have to respond.
"Be mindful that the person you are telling has an obligation to their own feelings," says Sullivan. "Set up the conversation in a way where he or she knows they have the choice to do what's right for them as well."
But also make sure you're comfortable
You're probably too busy thinking about how you don't want to make them feel weird, but it's super important that you're comfortable, too. And if texting is comfortable for you, do that! You might think texting something so personal is thoughtless or weird, but Sullivan actually thinks sending a text is totally fine.
"Declaring your feelings via text can remove any immediate shock from the situation, making it easier for the recipient to provide a meaningful response," she says. "There is no single right way to go about telling someone how you feel and nothing should be ruled out."
Pick the perfect location
If you do decide to tell your crush how you feel IRL, make sure you get the location just right. You likely don't want to confess your feelings in a crowded coffee shop, or blurt it out in the hallway between class. Consider where you feel most at ease — maybe on a walk, on the beach, or at the park — and ask if you two can chat alone there. A private or semi-private setting provides the space for an open, honest conversation.
Be yourself!
Don't try to act any differently because you think your crush will you receive you better. If that's the case, then they are probably not the right person for you anyway! Nerves are of course normal, but try to keep calm and remain true to who you are — it's the best way to establish a meaningful connection.
Consider how you would feel if you didn't tell them
Sullivan refers to this tactic as testing the "do nothing" scenario to evaluate if you should even confess your crush. Consider how you'd feel if your crush moved away and never find out how you felt about them, Sullivan says. "Does the missed opportunity upset you? If so, you are likely already too invested not to find out what could be." Remember that doing nothing could lead to even more regret!
Look at the big picture

The thought of your crush admitting they don't feel the same way about you can feel AWFUL. But also remember that it is not the end of the world if you face rejection or indifference — life will go on. "Try to see the big picture and scale the problem down to actual size," Sullivan says.
You have your BFFs, family, dog, cat. so many companions to love and be loved by. On to the next!
Stay positive
While it's important to consider the realistic possibilities, you should also keep a positive outlook. Your crush could totally reciprocate and you could live happily ever after (OK, maybe not, but it could happen!).
If you don't feel super confident, fake it! Smile, stay calm, and say everything you need to say. "Whether you make the move online or offline, smiling can trick your brain into lowering your heart rate, reducing stress, and boosting your mood," says Sullivan.
Yerin Kim is the Assistant Editor for Snapchat Discover at Seventeen, covering beauty, sex & health, lifestyle, and entertainment. Originally from New Jersey but raised in Seoul, she is a proud Syracuse grad who loves fluffy puppies and a good Instagram opp. Follow her on Twitter and Instagram!
Your message will let them know just how much they mean to you.
Since time immemorial, lovers have stoked the flames of passion with the written word. According to Guinness World Records, the oldest surviving love poem—jotted down in the symbolic language Cuneiform, on a clay tablet—dates all the back to 2031 B.C. More recent examples of pulse-raising proclamations include everything from composer Beethoven's gorgeous missives to his "Immortal Beloved," to Frida Kahlo's incendiary correspondence with fellow artist Diego Rivera. But you don't have to be an ancient Sumerian, or even a legendary creative, to pen a powerful love letter. You just have to write it from the heart. But if you've never done so before, how do you write a love letter?
Of course, you don't want to dash off anything ill-considered or trite. Whether or not you're wooing the object of your affection or have long ago won them, the point of a love letter is to let the recipient know the depth of your devotion to them. You want to make them feel it the way you feel it. And with Valentine's Day just around the corner, there's no better time to do just that—especially with the aid of the following step-by-step guide that'll show you how to write a love letter that'll make your sweetheart swoon. (And if you need to get inspired first, check out our Valentine's Day quotes, love quotes for him, and romantic song lyrics.)
Put an Actual Pen to Actual Paper
In these days of instant communication, it might seem hopelessly antiquated, if not downright silly, to handwrite a letter to your loved one. But that's part of what makes them such a pleasure to receive. Pen-on-paper love notes, whether a paragraph long or a page, show that you care enough to take the time and energy to put your thoughts down in longhand. There's also an intimacy to handwriting, even if it's chicken scratch, that a digital screen can't match. Plus, you can't spritz a text, email, or DM with perfume, which you just know screen siren Elizabeth Taylor did in her legendary love letters to on-again, off-again husband Richard Burton. For added oomph, you can also use special stationery, whether you opt for a heavy, soft kind, or a personalized note.
Shall I compare thee to a summer's day? Doth your loved one teach the torches to burn bright? If trying to write a love letter has you muttering, "wherefore art thou, oh muse," you're in good company. We're willing to bet even William Shakespeare had a case of writer's block as he stared down the blank page every now and then. But you don't have to be a bard to write a sweet message that will make your recipient weak at the knees. To really hone in on the best way to write a love letter, we outlined the basics — then asked a few romance novelists and authors to share their tricks of the trade. After all, nobody knows how to convey the lovey dovies through words like someone who does it for a living. Here's what they had to say.
How to Start Your Love Letter
We all know how intimidating it can be staring down that blank page, so let us help you out. Start off with a sweet salutation like, "Dear darling," "To my love" or invoking their special nickname so they know this letter is all about them. Don't be afraid to get mushy to really set the mood. Next, tell them why you're writing a letter instead of just signing a generic card. Maybe it's because you really want to put your feelings into words, you're so full of love that you can't hold back, or because you believe they're so special that they also deserve a personal letter. If you're writing the letter in honor of Valentine's Day, a birthday, anniversary or other special occasion, this intro is a great place to do that. Then in the next paragraph or two, get right to the heart of the matter. The more personal, the better.
Stick to Specifics
A really effective love note, like any good piece of writing, is all about authenticity and specificity, says Devon Daniels, author of Meet You in the Middle . Instead of rattling off a laundry list of traits that could come off sounding insincere, pick a couple of things you love about them as an individual and go deep on those. For example, you might say, "Your commitment to helping others inspires me to be more giving," or "I love that you're never too busy to stop and play with our kids." Once you focus on one trait, you'll be surprised at how easily the words flow, Daniels says.
For Gina Hamadey, who wrote her husband a thank-you note each day for a month before writing her new book, I Want to Thank You , getting specific became even more important. She focused on things like her husband playing music in the house to set the mood for the day or making really good eggs and coffee. "The most effective love letter is the one that shines a light on the person and all they are doing," she points out.
Get Personal
While reading others' steamy missives for inspiration can get your own creative juices flowing, resist the urge to copy the greats. "Don't try to sound like someone else. You don't have to be poetic or flowery unless that kind of thing comes naturally," advises Kristan Higgins, author of Pack Up the Moon , among many others. Instead, Higgins suggests thinking about the first time you knew this was your ride-or-die person or the foundational aspects of your relationship. "You might say, 'I knew you were going to be important because you irritated me and made me laugh the very first time we met,'" she says. Or you might point out how they make you feel safe or listen when you share your struggles.
"I learned that the most romantic and giving and loving letters aren't necessarily the ones that are the most poetic," says Hamadey. "I think everyone in a relationship wants to be fully appreciated by the other person." The phrase she used most in her letters was "you take such good care of us." Sometimes, it's the simplest truths that make the biggest impact.
Dive Into the Details
When writing a love letter, you can't go wrong by getting really granular about why you're super into the person. This is no time to hold back. "The more specific you can be, the more romantic it will feel," says Rachel Lynn Solomon, author of The Ex Talk . Instead of telling someone how much they always make you laugh, take it one step further by calling out a specific joke or instance that still makes you snort-giggle.
When Hamadey asked her husband Jake how the letters made him feel, he said it was the opposite of the old adage of missing the forest for the trees. "You and I say, 'I love you' a lot, and that is the forest, the love we have for each other,'" he told her. "This month refocused us on the nice trees that make up the forest." When you focus on your own trees, you show the other person exactly how much they mean.
When in Doubt, List It Out
Both Daniels and Higgins love listing out the positive qualities that make your relationship really special. Daniels, who's celebrating her 16th Valentine's Day with her husband this year, says she might list out "16 things I love about you," as a fun way to organize your thoughts. If your relationship isn't quite that old, you might list something you love for every month you've been dating, or some other number that's significant to the two of you. Making a list also gives you the opportunity to mix in some silly and serious angles, to balance out the mushy stuff.
Tailor It to Your Person
If you know your loved one likes a particular style, consider getting creative with it that way. "The best love letters contain the personality and essence of the writer," says Uzma Jalaluddin, author of Ayesha at Last , and Hana Khan Carries On . "My husband is not a writer, but he loves rhyming poems. As a result, my love notes are more love poems — of the 'roses are red' variety,"
Because this is love we're talking about, a little spice never hurts. Don't be afraid to sauce things up, Daniels advises. Even if you've never written a steamy scene before, the effort goes a long way.
It's the Thought That Counts
Writers know that the best way to beat the block is taking the pressure off. Don't beat yourself up over writing a Pulitzer-worthy masterpiece. Even if you're the worst writer on the planet, your loved one will appreciate a letter that really comes from your soul. "No matter what, your person will love that you put in the effort," Higgins says. "That's what love is, after all. Showing up and giving it your best."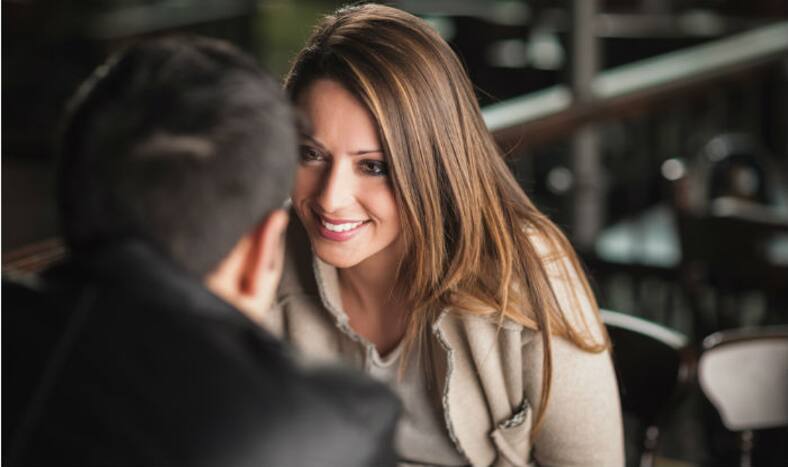 Everybody has this phase in life when you are truly, madly and deeply in love with someone or so you think so. You stalk him on social media, know his likes and dislikes, love the way he smiles, waits for him to look at you and just mush at everything he does. If you find yourself doing similar things, well then it is time you realize that yes you have a massive crush on that boy you have been staring at for so many days. But have you told him yet that you have a crush on him? We are assuming that you haven't since we know it isn't an easy task. It does take a lot of courage for someone to admit their feelings to somebody. But there is nothing to worry; there are several ways to tell your crush that you like him. Of the several ways, you just need to pick one that you think best suits your personality and put it to good use. You might fail in your initial attempts, but eventually with a lot of practice you will do it with much ease. Also, gone are the days when only a man was allowed to make the first move. Be a woman of confidence and approach your crush. These simple ways will help you do so. Also Read – Ek Proposal Aisa Bhi? This Bizarre 'Love Scene' is Going Viral Again | Do Not Try This
1. Give him compliments:
If your crush has also been a friend, you can drop him compliments occasionally. For instance, tell him how you think he looks cute wearing a particular shirt. This is an indirect way of giving him a hint of your feelings. Also when you are giving him a compliment also make sure that your cuteness is seen. Do not make it look like it is coming from a friend, it should feel like it is coming from somebody who really likes him.
2. Subtle touch:
Whenever the situation is right and perfect, touch him in a subtle manner. A touch on his shoulder or his hands is the most indefinite way of telling him that you like him. If the guy is smart enough he will surely take the hint.
3. Pick your choice of place for plans:
Like we earlier mentioned, if you guys are friends, chances are there will be many plans made; some with friends and some just the two of you. In a situation where it is just the two of you, grab the opportunity and make the most of it. Pick a place that looks obviously romantic and cozy or if a movie plan is being made, pick a rom-com. You can also just go to a salsa dance class together. One session is all it needs for him to get the hint.
4. Give a personal touch to your conversations:
Take your conversations a little private once in a while. Apart from all the general stuff you talk about, ask him questions about why he like stalking to you or why he prefers going with you for movies and so on. This way you will get to know if he also has a crush on you. Conversations are one of the best ways of getting to know if he likes you and also to tell him that you like him. And if you know how to do it, you can converse without using direct words.
5. Mention your name in between your conversations:
It doesn't matter how general conversations you guys are having, make sure that you put your name in those conversations. For instance you can tell him, if I were your girlfriend, I would have done this and so on. When you do it often he will get the hint and you never know you might actually turn out to be his girlfriend one day.
6.Make an eye contact whenever you talk to him:
Eye contact goes a long way when talking. So every time you talk to your man make sure that you make an eye contact. Look right into his eyes and he is sure to be a little taken aback by this. But at the same time he will also get the hint that you like him. When he is the one talking, ensure that you look at him lovingly. The way you look should tell him that this girl does have a crush on me.
7. Always respond to his texts on time:
In this world of technology and social media, make sure that whenever your crush send you a text you respond to him on time. Delayed replies are never appreciated and it is also a sign of disinterest. So however busy you are, your timely replies is another way of telling him that you really like him and would keep any plans aside for him. s
These are some of the most obvious signs to tell your crush that you like him. The next when you are pondering as to how your crush that you like him, you know what to remember. However, even if after all these obvious signs and hints you have given him, he doesn't get it, then just leave the dumb man, You deserve much better than that.
Dealing with puppy love, first kisses and questions about boyfriends or girlfriends? Here's help.
Lisa Kadane February 13, 2017
One night last spring, as I was tucking my seven-year-old daughter in at bedtime, she started telling me about a boy in her class who liked her.
"He told me he wants to go on a date with me," she said, smiling.
"Uh-huh," I replied, trying to sound nonchalant.
"And that he wants to kiss me at sunset!" she exclaimed, dissolving into giggles.
How do you feel about him?" I asked after she'd recovered, remembering my own first crush in grade one, and the games of kiss-tag my girlfriends and I initiated with far-less-interested boys during recess in grade three.
"He's OK," she said. "But I think we're too young to be kissing."
Well, thank goodness! I thought, feeling rattled and totally unprepared for talking about crushes with my little girl. Over the next couple weeks, conversations with other parents revealed that who-likes-whom in the classroom had suddenly become important.
"It's a normal phase of development," says Allison Bates, a registered clinical counsellor who practises in Burnaby and Coquitlam, BC. Her son, age six, has just started asking about relationships and saying things like, "Mom, who's my girlfriend again?"
"Between ages six and eight, our kids start to think about their classmates in a different way, maybe liking a boy or thinking he's kind of cute," Bates explains.
This developmental shift, says Calgary parenting coach Julie Freedman Smith, coincides with an awareness of the social conventions around privacy and their bodies—kids this age will start requesting to change in the gender-appropriate dressing room after swim lessons, for example. "They learn that there's some kind of a 'should' and 'shouldn't' around nudity and sexuality," Freedman Smith says. "This is a time when you're more likely to walk in on two kids behind closed doors playing doctor."
Also influencing first crushes are the fairy-tale messages children receive from books and movies, such as stories about a princess and her prince. "It's the idea that you fall in love with someone," says Freedman Smith, whose nine-year-old son has been crushing on girls since he was in grade one.
Kids this age are also just doing something they've been doing since birth: copying their parents. "They start to mimic relationships that people around them have," says Bates. "They start to ask questions like, 'How did you and Dad meet?'"
It can be a challenge for parents to react appropriately. "You still see them as your little babies," she says. For that reason, it's important to have a plan. "This is the beginning of talking about relationships. Parents should be calm about it, because you've got to keep that door of communication open." Bates says parents shouldn't laugh it off, or tell their kids they're too young to be interested in the opposite sex. If they start to feel embarrassed, they might not be honest with you in the future.
Instead, be curious and ask questions: "Why do you like that boy?" or "What interests you about him? Is he funny? Is he really good at soccer?" she suggests. Focus on what they value about their crush. This will help kids see the importance of their own inner qualities.
Freedman Smith says it's a delicate balance between validating the child's feelings while not putting too much attention on the crush. "The feelings are real, even though the relationships aren't adult relationships," she says. "I think we still need to honour and respect our kids."
A version of this article appeared in our December 2012 with the headline "First crush," p. 74.
Dating in the 21st century is confusing. We have complicated ways of connecting that didn't exist 20 years ago, and much of our conversation with romantic partners happens over text message.
Comedian Aziz Ansari is here to help us out. For his new book, "Modern Romance," Ansari worked with sociologist Eric Klinenberg to explore how we date in the digital age. They talked with hundreds of single people across the world, asking how they connect with romantic partners.
Ansari and Klinenberg discovered the entire culture of finding love has evolved dramatically, fueled in part by the advent of cellphones and the explosion in online dating.
They also found that a lot of people have questions about texting etiquette.
Here are some of their tips.
Don't wait to send that first text.
Although the three-day rule has floated around as solid advice for what seems like forever, Ansari and Klinenberg found that's actually a myth.
After you meet someone you like, the best time to send the first text is that same day. It's better to touch base sooner rather than later, because it keeps the romantic momentum going.
That person already gave you their number, so chances are they dig you.
Avoid "heyyy" and make it personal.
Ansari and Klinenberg found one of women's most common texting peeves was the generic "hello" text.
"After seeing hundreds and hundreds of messages in womens' phones," Ansari writes, "I can definitively say that most of the texts women receive are, sadly, utterly lacking in either thought or personality."
Instead, reference something you talked about when you first met that person. Show them you actually listen to what they say.
Try to be clever.
Adding a dose of comedy to your texts can really up your game, Ansari says. It keeps things lighthearted and makes you memorable to the other person.
At the same time, try not to overdo it, because sometimes sarcasm or offbeat humor can be a little hard to decipher over text.
Text at normal hours.
It's best to text in the afternoon or evening, not early in the morning or late at night, Ansari and Klinenberg say. Otherwise, you run the risk of being that annoying person that woke them up, rather than that cute person they met at that coffee shop.
Don't text back immediately, but don't overthink your response time.
In their focus groups, Ansari and Klinenberg found that generally you shouldn't text someone back right away. Texting back immediately apparently gives off the vibe that you're too eager or desperate.
Waiting an hour or two will make you seem more desirable, because it shows that you have other things going on in your life. That said, don't wait too long, which could show a lack of interest.
Use correct grammar.
"Plz" and "Idk" may be okay in texts with friends, but Ansari and Klinenberg say you're better off using proper English with your crush.
Bad grammar was a major turnoff in almost every focus group. Texting things like "Hey we shud hang out sumtimez" make the sender seem unintelligent and lazy.
Make concrete plans.
In your texts, Ansari says to avoid the generic "what's up?" or "want to hang?" texts. Be forward and direct.
Invite your crush to do something specific at a specific time. It shows that you're interested in actually spending time with them, rather than just pencilling them into your schedule.
Get to know them in person.
Sending a slew of texts isn't a substitute for actually getting to know someone IRL, Ansari says.
When you do plan that first date, he recommends following what he dubs the "Monster Truck Rally Theory." Don't take your date out to a mundane place like a coffee shop or restaurant — go somewhere exciting like, say, a monster-truck rally. An interesting date helps you see what it's really like to be with a person.
"Don't just stare at each other across the table while sipping a beverage and making the same small talk you've made a thousand times about siblings, hometowns, and where you went to college," Ansari writes. "A person may seem just okay, but if you really invest time in the relationship, maybe they'll be greater than you assume."
Synopsis and plot overview of Shakespeare's As You Like It
In this section

TL;DR (may contain spoilers): All brothers hate each other for some reason. Rosalind dresses up as a boy and convinces her crush to hit on her while she's a boy. Everyone is married by a Greek god.

As You Like It Summary

Rosalind and her cousin escape into the forest and find Orlando, Rosalind's love. Disguised as a boy shepherd, Rosalind has Orlando woo her under the guise of "curing" him of his love for Rosalind. Rosalind reveals she is a girl and marries Orlando during a group wedding at the end of the play.

More detail: 2.5 minute read

Act I

Orlando, the youngest son of the recently-deceased Sir Roland de Boys, is treated harshly by his eldest brother, Oliver. Bitter and angry, Orlando challenges the court wrestler, Charles, to a fight. When Oliver learns of the fight, Oliver tells Charles to injure Orlando if possible.

Duke Frederick has recently deposed his brother, Duke Senior, as head of the court. But he allowed Senior's daughter, Rosalind, to remain, and she and Celia, the new Duke's daughter, watch the wrestling competition. During the match, Rosalind falls in love with Orlando, who beats Charles. Rosalind gives Orlando a chain to wear; in turn, he is overcome with love.

Act II

Shortly after, Orlando is warned of his brother's plot against him and seeks refuge in the Forest of Arden. At the same time, and seemingly without cause, Duke Frederick banishes Rosalind. She decides to seek shelter in the Forest of Arden with Celia. They both disguise themselves: Rosalind as the young man Ganymede and Celia as his shepherdess sister Aliena. Touchstone, the court fool, also goes with them.

As You Like It Playbill at the Taunton 1819

Act III

In the Forest of Arden, the weary cousins happen upon Silvius, a lovesick shepherd. Silvius was in the act of declaring his feelings for Phoebe, a scornful shepherdess. Ganymede buys the lease to the property of an old shepherd who needs someone to manage his estate. Ganymede and Aliena set up home in the forest. Not far away, and unaware of the newcomers, Duke Senior is living a simple outdoor life with his fellow exiled courtiers and huntsmen. Their merriment is interrupted by the arrival of Orlando, who seeks nourishment for himself and his servant. The two men are welcomed by the outlaw courtiers.

Ganymede and Aliena find verses addressed to Rosalind hung on the forest branches by Orlando. Ganymede finds Orlando and proposes to cure Orlando of his love. To do this, Orlando will woo Ganymede as if he were Rosalind (even though "he" really is . . . Rosalind). Orlando consents and visits Ganymede/Rosalind every day for his lessons. In the meantime, the shepherdess Phoebe has fallen for Ganymede while the shepherd Silvius still pursues her. Furthermore, Touchstone, the court fool, has dazzled a country girl, Audrey, with his courtly manners. Audrey deserts her young suitor, William, for him.

Royal Shakespeare Company, 1961

All the world's a stage.

— As You Like It, Act 2 Scene 7

As You Like It in Urdu, 1886

Act IV

When Duke Frederick hears Orlando disappeared at the same time as Rosalind and Celia, he orders Oliver to the forest to seek his brother. In the forest, Orlando saves Oliver's life, injuring his arm in the process. Oliver runs into Ganymede and Aliena in the forest and relates this news. Rosalind (disguised as Ganymede) is overcome with her feelings for Orlando. Celia (disguised as Aliena) and Oliver quickly fall in love with one another. Rosalind decides that it is time to end her game with Orlando and devises a plan in which everyone will get married.

Act V

As Ganymede, Rosalind promises Phoebe that they will marry, Celia will marry Oliver, Touchstone will marry Audrey, and Orlando will marry Rosalind. She makes Phoebe promise that if they, for some reason, don't get married, Phoebe will marry Silvius instead.

On the day of the wedding, and with the help of the god Hymen, Rosalind reappears in her female clothes. Duke Senior gives her away to Orlando, while Phoebe accepts Silvius. Orlando's other older brother returns from college with the news that Celia's father, Duke Ferdinand, has left court to become a hermit. Thus, everyone is happy (except maybe Phoebe, who marries someone she doesn't love and Silvius, who marries someone who doesn't love him). The play ends with a joyful dance to celebrate the four marriages.

David and I went out for our weekly date night a few nights ago at one of our favorite vegan bars in Portland. Whenever we go out for date night, we make an intentional choice to put our phones in the middle of the table and try to engage each other in thought provoking, honest, deep… and often hilarious conversation.

Although we haven't perfected the art of meaningful conversation over dinner and drinks just yet, I believe we've come a long way since we first started dating. If you flash back 3 years and found us out on a date night, you would probably see a lot of arguing, making small talk, or us being glued to our phones.

Not exactly romantic…

Eventually, we realized that we needed to invoke a better, deeper form of conversation if we wanted to grow closer. That's when we stumbled upon what we call "the art of asking questions." We found that when we put our phones away and came to date night prepared with a list of fun and meaningful questions we could ask each other, our date nights brought us closer together and helped us fall even more in love.

Because of how much this practice has improved our marriage, we decided to compile a list of our favorite questions from the last year for you to ask your partner during date night. Pull this list out whenever you want to have a good conversation… we think you'll be incredibly surprised by how close these questions will bring you together!

I am writing you this letter in concern for the economy, my family, and my home. I am a 35 year old mother of 1 little boy who is 5. I have a concern that I need you to hear from an average family trying to make it through these hard times. I do not expect that anything will be done, but I do want you to hear how we are struggling.

I was laid off in June from a job that I was at for 8 years making a pretty substantial salary. My husband, who was an electrician, has been laid off since September of 2008. He was called back to work in July 2009 but only worked for about 2 months before his company laid him off again and he has been out of work ever since. I was only able to land myself a temporary job that my new boss is struggling to make permanent. We do not have any insurance for our son and we are living off of my salary which is about 10K less a year and unemployment. We struggle living week to week to pay our mortgage- which was underwritten to a smaller amount so that we do not have to let our house go into foreclosure. I want you to have a good idea of the history of events that have occurred with our bank and credit.

We refinanced our mortgage in 2006 thinking we could get a leg up on some of our credit card bills and also invest more money into our home. When we refinanced with our bank they did not set up an escrow account – which they did not tell us. When we figured it out – they basically told us it was too late. So that said, we have been struggling to pay our taxes but we have taken out a 401K my husband had and we paid our taxes through July of last year. We have had some hard times through our marriage which ended up costing us more in credit card debt. We have now reconciled and are also struggling to pay that as well. We have received letters through the mail that say that this is part of your plan to help America reduce their debt so we signed a contract with a company that pay every month which should in the end reduce the overall payment of our credit cards for a settlement. Since we have done that we have received numerous creditor calls and letters, and judgments against us- which has completely ruined our credit overall so far. We have no future, only weekly income!

So now, it's tax time. Since we were both laid off for a good amount of time in 2009 and that my husband was laid off for the majority of 2009 we now owe in taxes- on top of the taxes that we already owe. I ask you – how we are supposed to pay that? How do you expect anyone that has been laid off to pay any of their taxes when there are no jobs to help alleviate that? Why do you offer to take taxes out when someone applies for unemployment? Being used to a cost of living expense and having to even reduce that to an unemployment paycheck you want to receive as much money as you are eligible for to make up for the money you are used to receiving. Just put yourself in our shoes?

Everyone I know who voted for you is now turning the other direction, but I have faith in you and that you will do what you can to turn this around, in the meantime I am struggling with the fact that we may need to just walk away from our home to alleviate the stress of paying for this home and on top of that I am trying to go back to school online to better myself and hopefully in the long run better my family.

My son is the one who is receiving the short end of the stick here as it has been stressful on him as well. We end up taking it out on him or he just wants to make things better for us by spending his time making money out of paper and giving it to us. Thinking it will help. HE's FIVE years old. I have seen you in office for over a year now and I want to know what you can do to help us- the average family just trying to get back on our feet, live our lives like Americans should and not have to feel like we are constantly struggling. You say you read these – at least 10 a day- and I am sure there are other families struggling just the same if not worse, but how are you going to help us. Wall street executives walk away with high pay outs on their investments or receive bonus checks for the work they have performed, most of them are snyde corporate executives who have helped put the economy where it is at today. but what about the people who are doing the work for them?? ? We end up getting the struggle. We are the ones who will end up homeless and we are the ones who you talk about when you say AMERICA is struggling and we have not seen any relief except that you can continue to collect for another 13 weeks only to pay for it in the end. with the taxes you require us to pay back. WHY would you make those who are unemployed because of this melt down have to pay back? We did not ask for this in the first place. I wonder where we can find the money to give millions away in lotto but no money for the economy?? This is just something I do not get. I'm an upset American who is losing faith in you. I do not want to lose that faith.. When I voted for you, I really was inspired that you will make the changes to help us- the average middle class- but all I see is that upper class walking away feeling ok. while we continue to struggle. It's not fair. The honest middle class are sitting back struggling. it's just not fair. We never asked for this!! I don't expect anything from this letter. just put yourself in my shoes. Every day I'm watching my family fall apart and also worried about potentially losing my home. all because we of what we know. Yes, the economy is bad. yea yea yea. This is heartbreaking.

Words of affirmation are a common love language and reminding your significant other you love them is an important part in any relationship. Just telling them – "I love you" is easy. But giving them reasons why can be even more special.

Even a simple comment made during the day can linger in their mind for hours afterwards and leave them feeling loved and wanted. The best part is – it works for everyone! Even in long-distance relationships, you can send messages in a text, DM or voice note, so there's nothing stopping you.

We've compiled 70 sweet & cute things to say to your boyfriend that you can use just because.

Compliment his appearance

Everyone worries about how they look. It's always nice to be complimented – especially by your other half. A lot of the time you put in the effort for them and to know they think you look like a million dollars can mean a lot. So don't hold back on the compliments! It will make him feel great.
You are so handsome.
I love everything about you.
You smell amazing!
I get lost in your eyes.
Your hair looks so soft.
Your smile makes me melt.
Wow, you're so strong!
Those arms look like they could protect me.
You're so cute when you laugh.
You are perfect.
Tell him you're proud
To know someone is proud of you often makes you want to work harder. So telling him how proud you are will boost his confidence and he'll really feel like he's appreciated. He might not hear it that often, so don't forget to drop it in every now and then!
I'm so proud of you.
You're so determined.
You're doing amazingly.
Everyone looks up to you.
You've come so far, look at you now!
I always notice the little things you do.
I love being by your side through everything.
You are incredible.
I'm always here for you.
I knew you'd smash it.
Next: 50 Intimate Questions to Ask Your Boyfriend So You Fall Deeper in Love
Let him know he's appreciated
He probably does things for you that might even go unnoticed. Whether it's looking after you when you're sick, buying you flowers or working long hours to support your family – he needs some recognition for his hard work. It can go a long way and reassure them that you notice even the little things.
You make me a better person.
Just a simple 'Thank you'
I appreciate everything you do.
I admire everything about you.
Thank you for loving me.
You've done so much for us.
I feel so safe when I'm with you.
I'd do anything to see you smile.
Let me know what I can do to help.
I'll always support you.
How does he make you feel?
When you're with the right person, it can feel like the honeymoon phase is ever-lasting. Keep the sparks alive by letting him know just how amazing he makes you feel.
You make me feel so loved.
I'm always happy when you're here.
I love how you make me laugh.
I know I've found my soulmate in you.
You make me feel like I can do anything.
No one can stop us when we're together.
I can be my whole self around you.
You bring out my inner child.
I feel at peace with you in my life.
I'll always know I made the right choice with you in my life.
Make him laugh
Even if you're not the romantic type – you can use always use a bit of humour or sarcasm to show your love. Keep it light-hearted and your relationship will stay fun forever.
I've fallen for you and I can't get up!
You've got a pizza my heart. (You could send a pizza emoji with this one!)
You're the Mickey to my Minnie.
You're the Tom to my Jerry.
I'm crazy about you! Or maybe I'm just crazy…
Hey! You stole the key to my heart. Give it back!
I love you with all my butt. I'd say my heart, but my butt is bigger.
I can't wait to get old and wrinkly with you.
You're just like sugar. You make my life so much sweeter!
I can't wait to annoy you forever and ever…
How does he make your life better?
Tell him just what it is that makes you love him. What does he give you that brightens up your day and gives you a reason to smile?
That JLo Glow Serum with Olive Complex
I look at you every day and wonder how I got so lucky.
Anywhere is home when I'm with you.
I love you more and more every day.
You give me a reason to smile every day.
I look at you and just know… we're meant to be.
I tell my friends about you all the time.
I love how you cheer me up when I'm upset.
You always know the right things to say.
You brighten up any room you walk into.
Everyone you meet just thinks you're amazing.
Next: 21 Exciting Games For Couples
Tell him how lucky you are.
Nothing shows more appreciation than telling someone how lucky you feel to have them in your life. He might think he's the lucky one, but he'll really feel like your one and only when you tell him these things.
My whole family love you.
You became one of the family on day one.
My friends love having you around.
I couldn't have asked for a more perfect person to love.
You don't choose who you fall in love with, but fate did a damn good job.
I've never met anyone else like you.
You complete me.
I'm the luckiest person in the world.
You seem too good to be true.
I can't believe you chose me.
There's no better feeling than someone loving you. So use these 70 cute things to say to your boyfriend as a way of showing him just how much you love him.